Ericeira, Portugal was the place that surprised me most during the month I spent along the Portugal coast.
This small fishing village just 45 minutes north of Lisbon has been a mecca for surfers for some time but has largely escaped the interest of vacationers with their sights set more on exploring the castles of Sintra or the Algarve's sea caves.
For my friend and I, Ericeira was a last-minute add to our trip after we experienced an issue with a power outage at the Lisbon apartment we were renting.
Instead of dealing with electricians on our last week in Portugal, we decided to escape the city instead and landed in this surf town surrounded by beautiful beaches and some of the best waves in the world.
If waves aren't really your thing, don't worry. I've only surfed once in my life in Bali and still thoroughly enjoyed my time in Ericeira, despite never touching a surfboard.
Here are 10 reasons below why you should consider adding this quaint Portuguese destination to your itinerary.
Want a taste of all the best spots on Portugal's West Coast? This all-day tour takes you on an intimate excursion to the area's must-see gems!

➡️ Explore with a small group of only 8 people
➡️ Visit the National Palace and Monastery of Mafra
➡️ Enjoy lunch and shopping in Ericeira

Book This Top-Rated Tour Here!
10 Reasons to Visit Ericeira, Portugal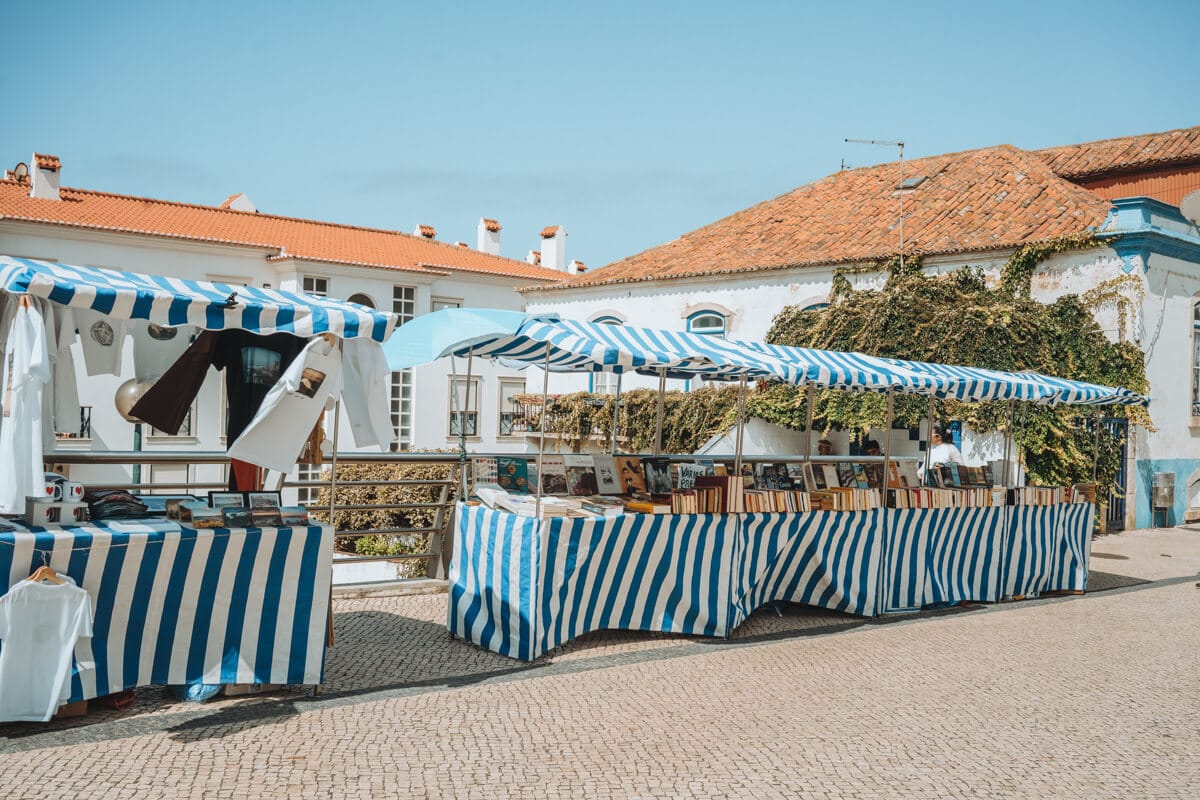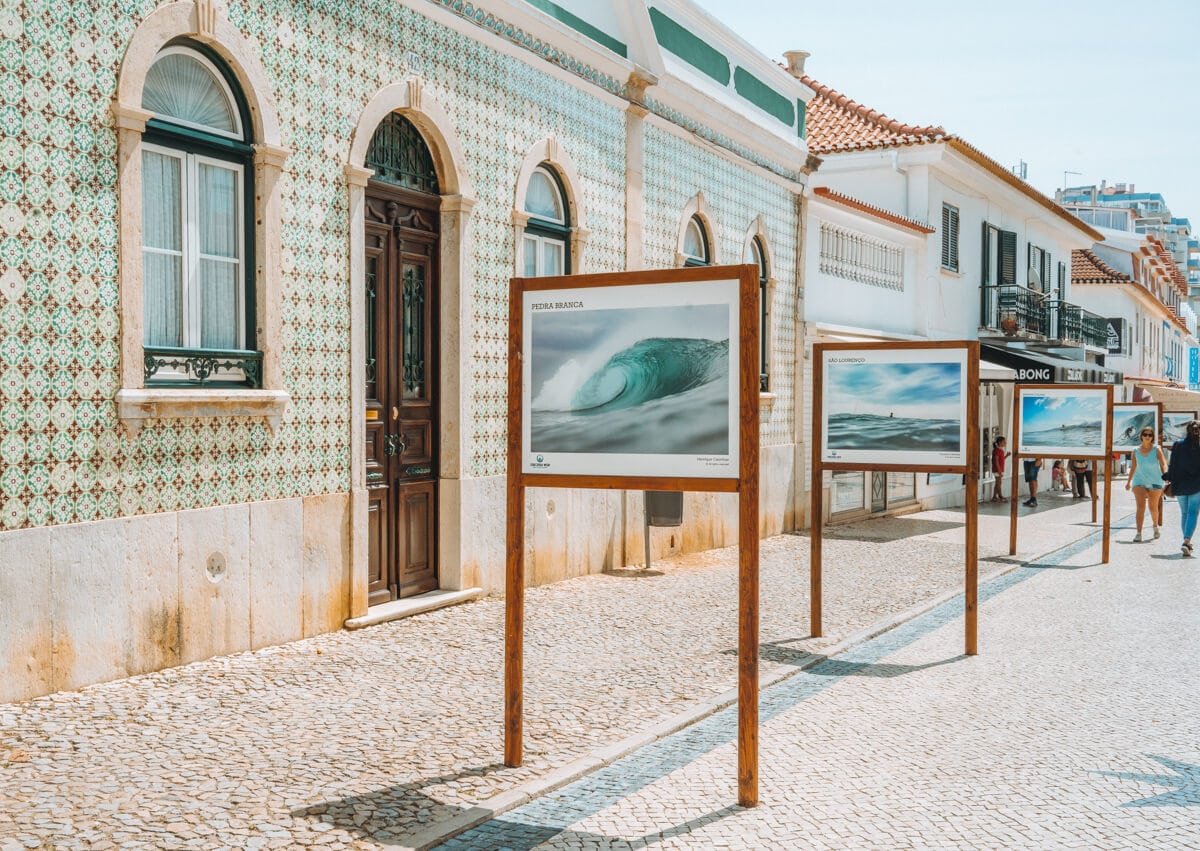 1. It's a Surfer's Paradise
For those with a love for surfing (or a desire to learn) Ericeira is the place to be. The town was declared a World Surfing Reserve back in 2011 and still remains the only place in Europe acknowledged by the organization.
The downside of being such a popular surf destination is of course that the competition is high for waves, but luckily there's a variety to choose from with seven different breaks along the 2.5-mile coastline.
The best surf season in Ericeira is from October to May, but surf schools remain packed throughout summer, the best season for newbies to learn due to warmer temps.
Ericeira also hosts several surfing competitions throughout the year, and surf culture is felt throughout the whole community, from the locals who live there and surf daily, to the businesses in town that have spawned from the popularity of the sport.
2. It's the Perfect Place to Stay for Awhile
Ericeira isn't one of those places that has a long checklist of things to see and do, which is what makes it so perfect for those who just want to sit back and relax.
I recommend planning 5 days or more in Ericeira and using that time to get your fill of beach days, surf excursions, strolls in town, and visits to the local cafes with a good book.
Staying in Ericeira is truly the perfect antidote to the more touristy destinations in Portugal and the moment you arrive you'll feel a sense of calm come over you.
3. You Can Find Cheap Accommodation and Nice Hostels, Even in Summer
Being a design/accommodation nerd, one thing I especially loved about Ericeira is the affordable hostel options that truly go above and beyond in their attention to detail, comfort, and living spaces.
Most hostels I've stayed in around the world have been run down at best, but this isn't the case in Ericeira.
Many of them have truly taken the surf culture to heart and have decorated in a way that feels very authentic to the town's rich surf history, as well as super cozy and charming.
My two favorite affordable spots we stayed at were Laneez Ericeira (pictured above), which has a great culture and stunning views right on the coast, and Amar Hostel which has the ideal location right in town and clean facilities.
If you're OK with spending a bit more, I would highly recommend checking out the STUNNING Immerso Hotel and Beach House Outeirinho, which are both fabulous options.

4. Great Cafes, Shopping and Seafood!
For such a small town (the population is slightly over 10,000), there are quite a few restaurants, adorable boutiques and cafe options that satisfy a variety of cravings. The best news is that if you're staying near the town center, everything is super walkable.
Some of my favorite local eateries are Tik Tapas for the most delicious meal in town (you need reservations) and Uni Sushi. For a fancier meal that's one of the top-rate restaurants in Ericeira, check out Mar das Latas Wine & Food.
For nightlife, don't miss Adega Bar 1987 and Tubo, which are two of the typical nightly meeting places for locals and visitors.
For shopping, Magic Quiver and Saints at Sea are two great shops to check out.
5. A Quick Drive From Lisbon
If you prefer to base yourself in Lisbon, the great news is that Ericeira is just a quick drive away—only 45 minutes from the city. If you're flying into Lisbon and want to get straight to Ericeira, this is a great private transfer you can take that will make the trip smooth and easy.
If you want something on the cheaper side, there are buses that will take you directly from Lisbon to Ericeira or even right from the Lisbon airport. Rome2Rio has great information on these routes and the best ways to get around Portugal in general.
6. Cooler Temperatures than Lisbon
Especially for those visiting Portugal in summer, Ericeira can be a nice respite from the heat as it's typically a bit cooler than Lisbon (about 5 degrees on average) and more windy than other areas of the country.
The constant breeze (which sometimes looks more like a violent wind) allows for a more comfortable temperature even in the height of summer.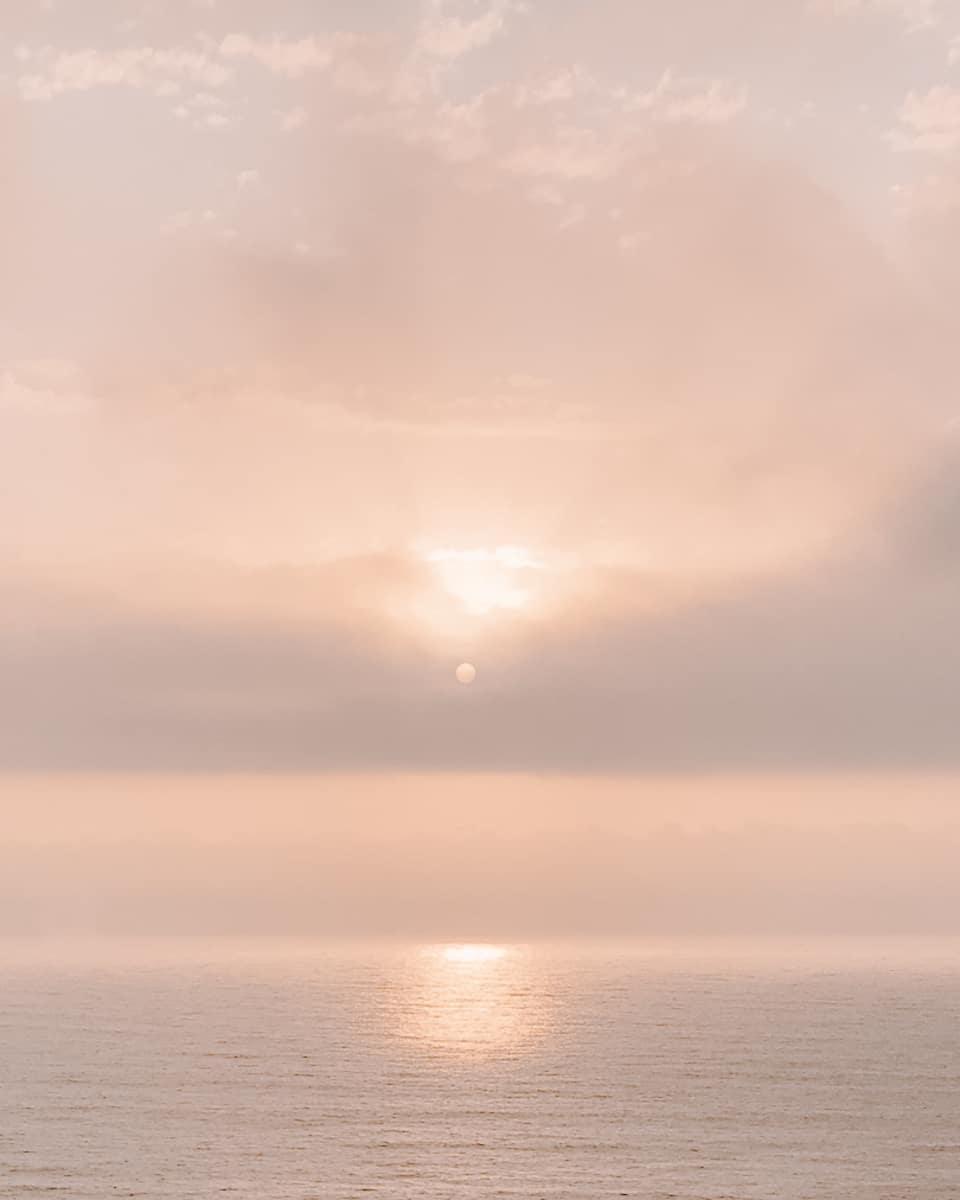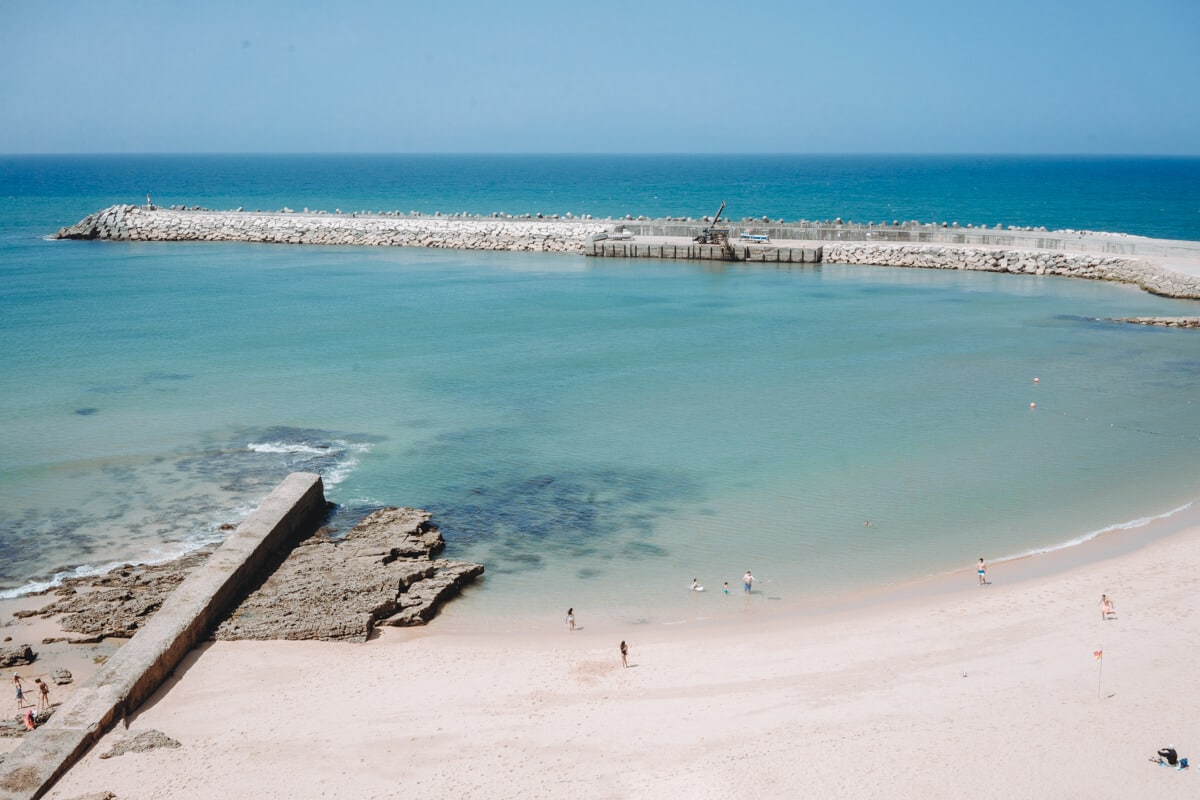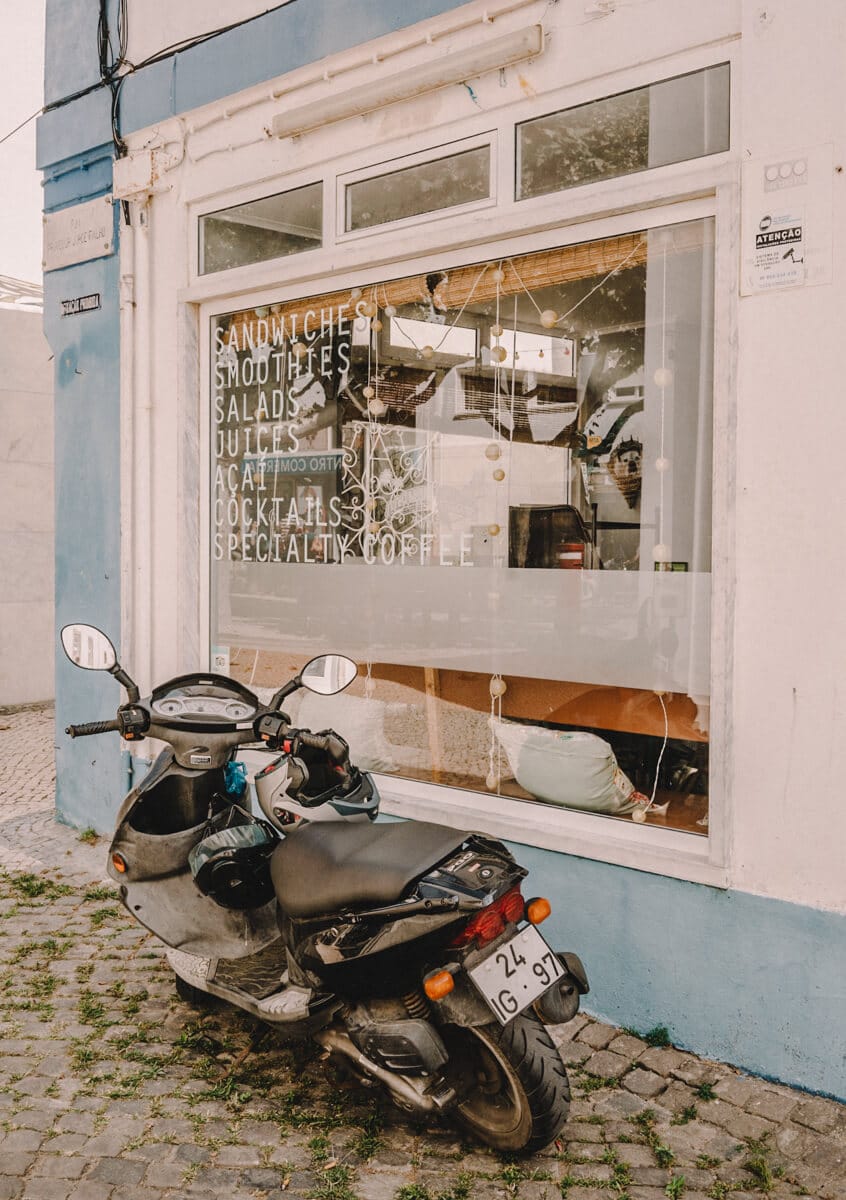 7. Plenty of Beaches to Choose From
Not interested in surfing? That's totally cool. Beach bunnies will keep busy rotating between the variety of beaches close by in Ericeira.
There are two main sandy beaches directly in town and plenty of others just a quick drive away where you can watch the surfers as they take to the waves.
Two of the most popular beaches to check out are Praia dos Pescadores and Praia de Ribeira d'Ilhas.
8. It's a Great Base to Explore Nearby Azenhas do Mar and Sintra
If you're renting a car, then Ericeira can be the ideal base to explore a slew of beautiful nearby towns including Sintra and Azenhas do Mar.
Sintra, with its historic castles and colorful architecture, is massively popular amongst tourists, however, it can be a nightmare with traffic and hotel prices during high season.
By staying outside of the area in Ericeira you can pop over to Sintra when you'd like and still avoid the crowds. Azenhas do Mar is another coastal town that sits up on a cliff and features a small sandy beach and rock pool—great for a day trip!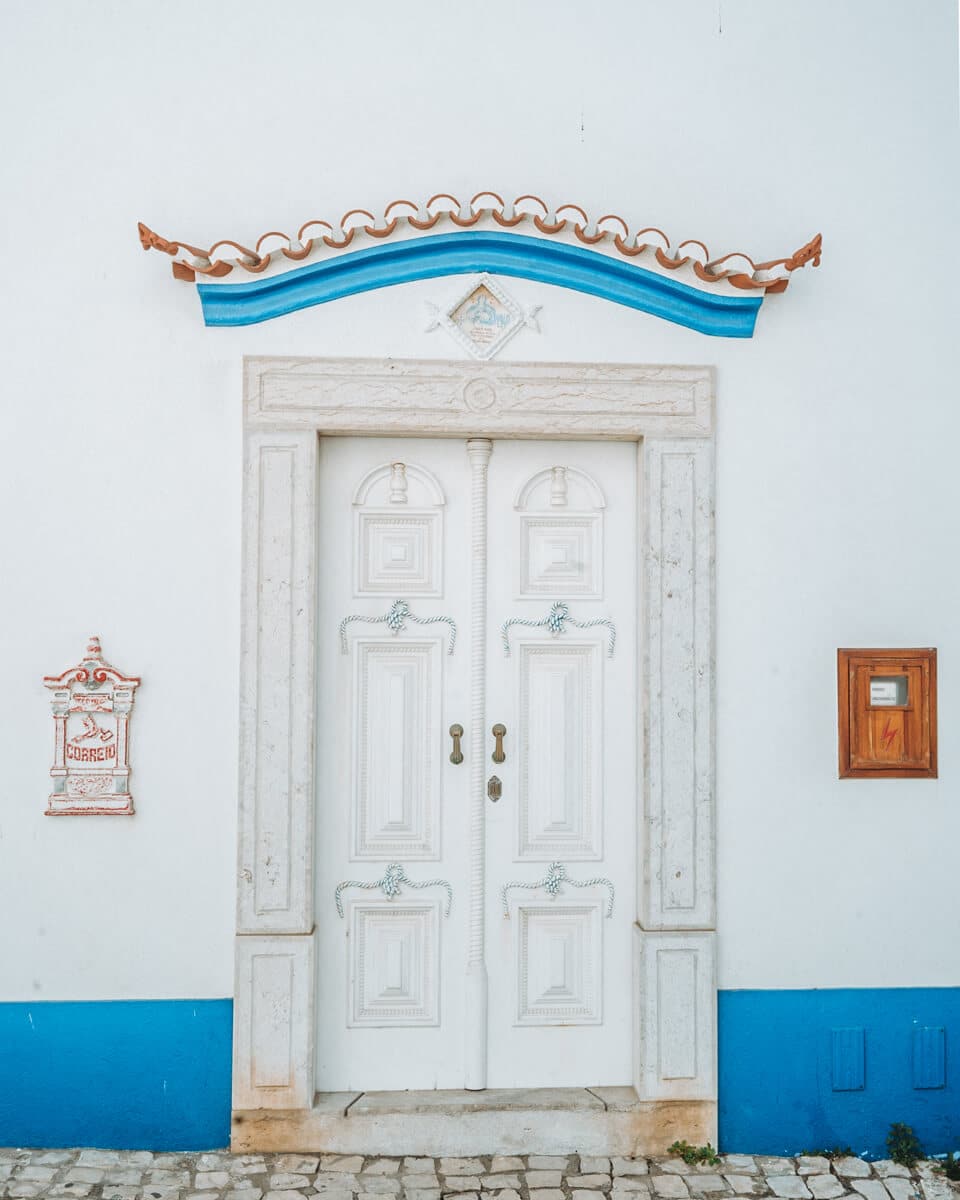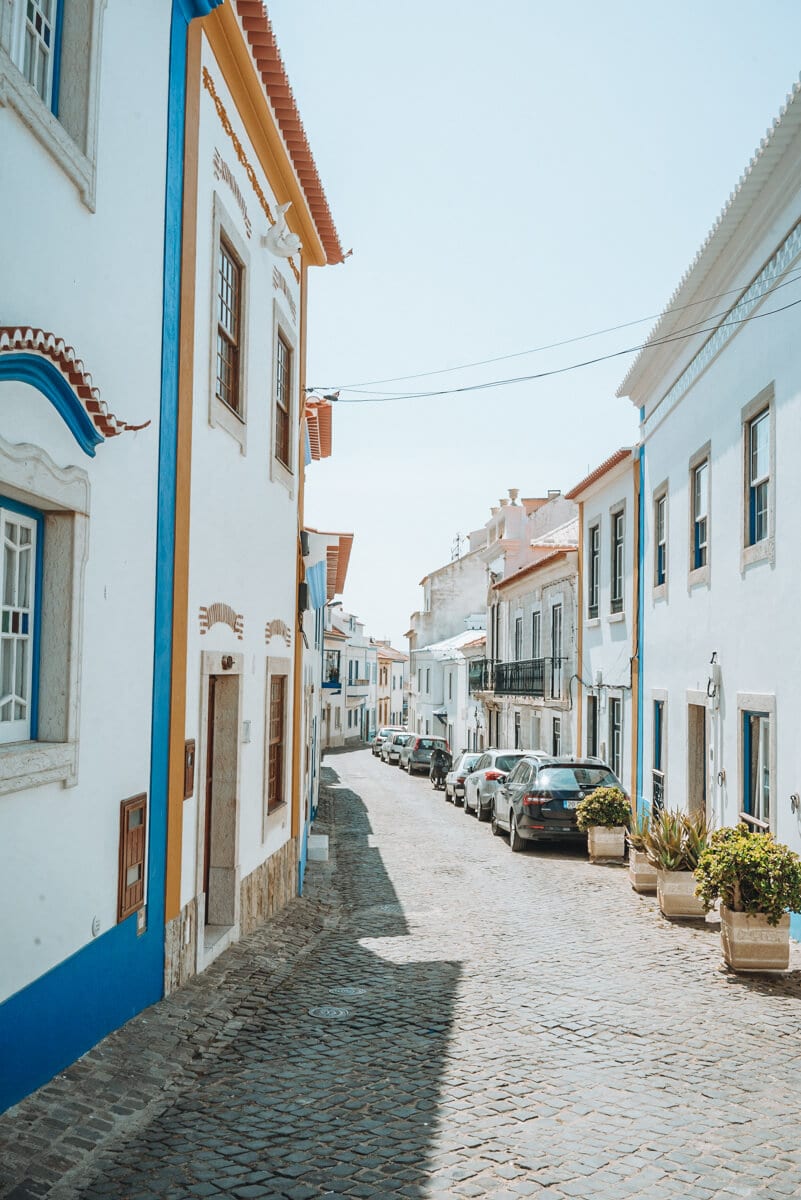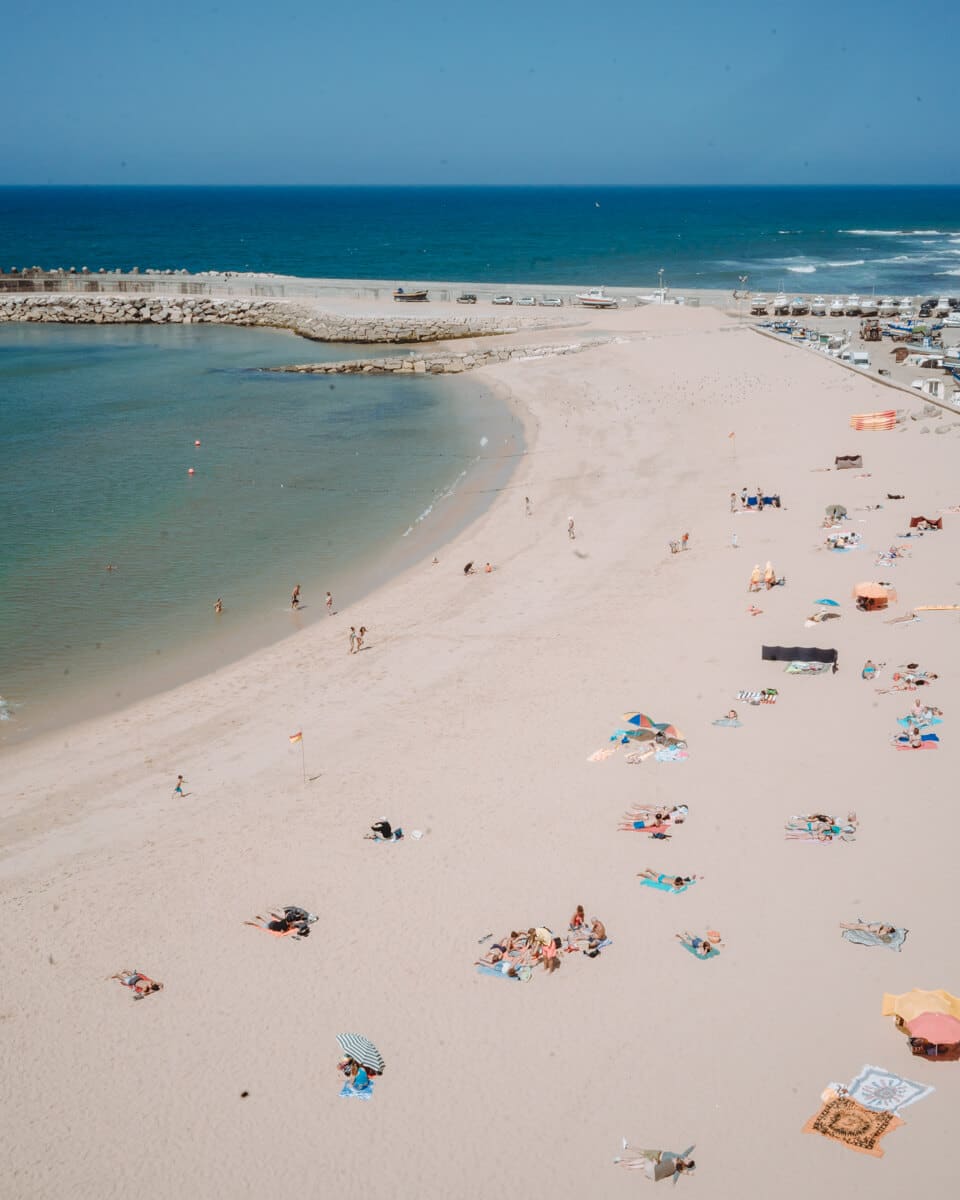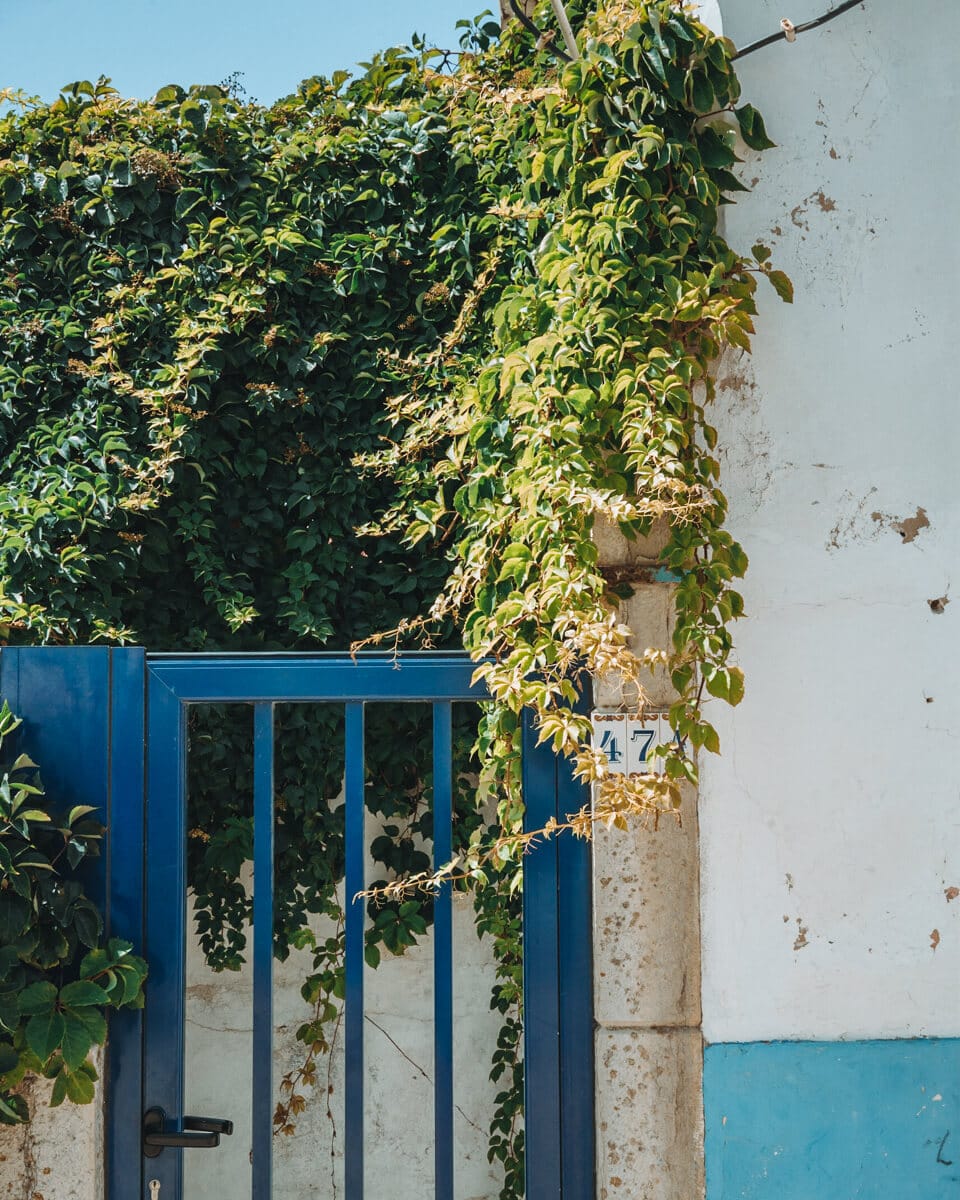 9. It's Perfectly Walkable
As the town center is so small in Ericeira, everything is super walkable, especially in the core areas where the roads are car-free.
I loved the ease of being able to stroll along the cobblestone streets amidst the shops and cafes without having to worry about any cars whizzing by.
10. You'll Run Into the Same People Over and Over Again
Perhaps my favorite thing about Ericeira, Portugal is its close-knit community and the fact that you are bound to run into people over and over again.
That cute surfer you spotted at the beach earlier? Yep, he'll likely be at one of the three local bars later.
Your new friend whom you forgot to exchange numbers with? No worries, you'll run into them at the beach tomorrow. It really is like that.
Because options are limited in this quaint beach community, the longer you stay in town, the more likely you are to run into the same people over and over again and forge new friendships with familiar faces.
Did this post inspire you to visit the surfing village of Ericeira, Portugal and explore all that it has to offer? Let me know in the comments!
---
Read More Portugal Posts
A Guide to Visiting Lisbon for the First Time
A Complete Guide to Portugal's Benagil Cave
Fazenda Nova Country House: A Boutique Hotel in Algarve
The Coolest Cafes in Lisbon, Portugal
---
LOVED THIS POST? PIN IT FOR LATER