It probably comes as no surprise that the US is a very popular tourist's destination — and I feel lucky to live here. According to a report published by the World Tourism Organization, 76.9 million visitors traveled to the country in 2017 alone, making it the third most visited country in the world after Spain and France.
But what are tourists really coming to see here? The United States is a big country with a huge number of attractions — not to mention, it's quite spread out. There are a lot of incredible options to choose from, so I'm going to attempt to break it down into some of the most popular spots that should be top of your list if you're visiting for the first time. Some of the United States' top cities like New York City, Las Vegas, and Los Angeles are packed with tourists all year long because of all of the incredible sites to be experienced.
If you're traveling to the US, or are thinking of doing so, by the end of this post you'll have an idea of some of the best places to visit while in the country. But first things's first: to travel to the US you have to apply for a US visitor visa. You can apply for the visa online. For example, tourists traveling to the US from China need to apply for a USA eVisa for Chinese citizens. The online visa application process is quite simple and fast.
Even as a citizen of the country, I have yet to explore all that the US has to offer, but I do have a few favorites. So here are some of my top recommendations for places you should visit when you travel to the US.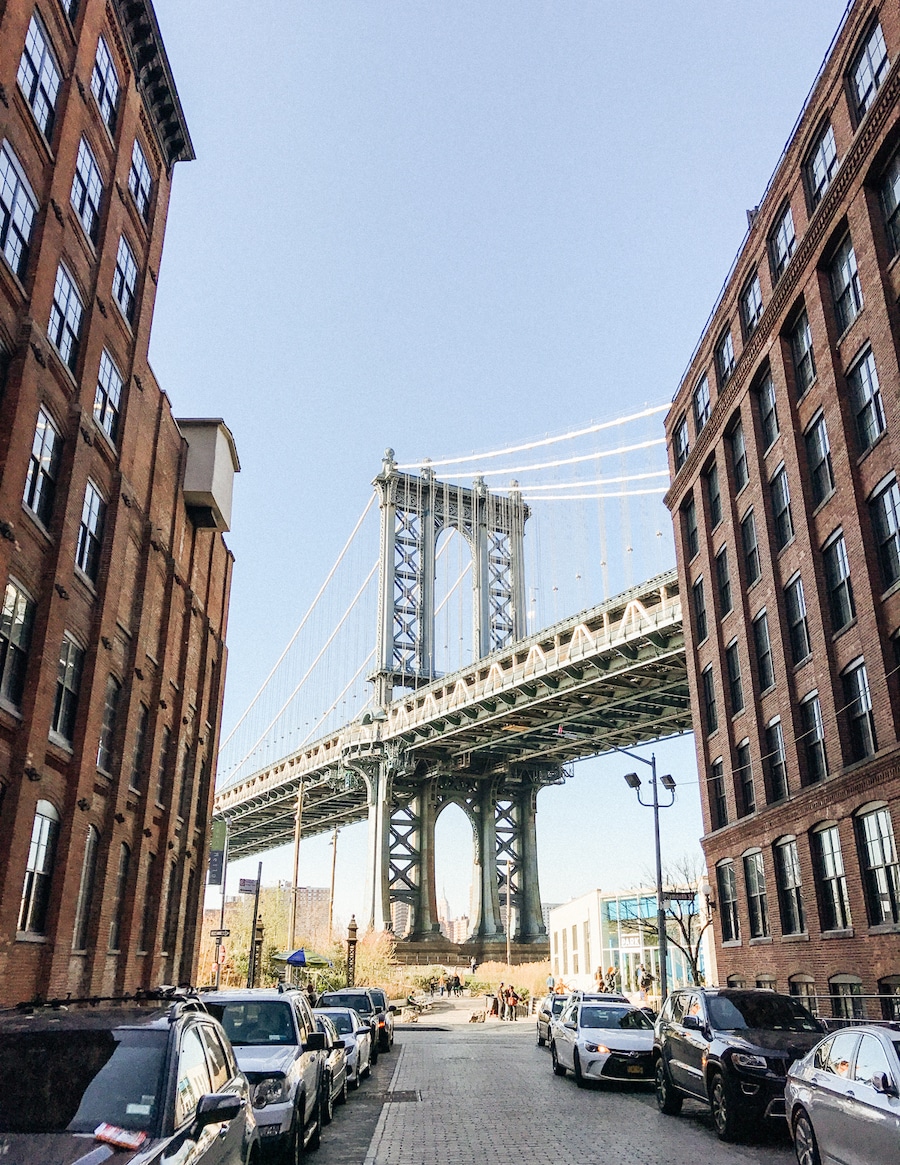 1. New York City
New York City is one of the most popular cities in the US, and almost everybody traveling to the country has heard something about it. Nicknamed the Big Apple, the island city has a ton of attractions to see within a relatively small area. Some of the most popular hotspots include the Empire State Building, Times Square, Wall Street, The Statue of Liberty, Rockefeller Center, Central Park and the Broadway Theatre.
A lot of non US citizens consider a trip to the USA incomplete without touring the Big Apple to see its bright lights, so make sure to plan a stop through. Luckily, New York City offers one of the best airport hubs in the country, so if you're traveling from far away it's likely you'll be flying into the city anyhow.
2. Washington DC
This is the capital city of the United States and the place where the President and many politicians reside. Most tourists who visit Washington DC do so largely to see the White House. Taking a photo outside this iconic building that houses the USA's top leader will definitely make your trip to the US more memorable.
Washington DC is also a good place to learn more about the country's history by visiting attractions like the Lincoln Memorial, the Washington Monument, Jefferson Memorial, Capitol Hill, The National Archives and the Smithsonian Museums.
3. Hawaii
This US state has for years been known as the go-to place for a relaxing beach holiday. Made up of six main islands, Hawaii has beautiful weather all year round and is a vacation spot for many Americans themselves. So, if what you're looking for when traveling to the US is that tropical island life with plenty of sun, sand, and lush greenery, then Hawaii should be a must-visit.
If you need a few things to add to your Hawaii bucket list, look no further than Waikiki Beach on the south shore of Oahu, Haleakalā National Park, the Road to Hana or the Nāpali Coast.
4. Los Angeles
If you love movies and entertainment, then you simply must go to Los Angeles, a city which is commonly referred to as LA. Here you'll get the chance to see the famous Hollywood Sign that has been featured in numerous feature films. The Hollywood Walk of Fame is another key attraction where you can stroll the boulevard in search of some of the names, hand, and footprints of some of your favorite celebrities. Universal Studios, a theme park is also a must-visit when in Los Angeles.
However, while the city has become synonymous with celebrity culture, Los Angeles isn't just all about the movie business. There are tons of beautiful beaches, incredible restaurants and stunning coastal hikes to enjoy on any visit to LA.
5. Las Vegas
Las Vegas, also known as "Sin City," has a wide range of activities for every visitor to indulge in. For lovers of gambling, the city has some of the best casinos in the world. If partying is your thing, the clubs in Vegas offer some of the most lively nightlife you can find around the globe. During any trip to Vegas, visitors can fill their itinerary with concerts, museums, theme parks and reservations at some of the world's most renowned restaurants. It really is a city for those that want to go big. There's a reason why the saying, "What happens in Vegas stays in Vegas" exists — you can really let loose in this city.
The US has a SO many more places that are worth exploring, all with varying vibes and landscapes, but the country is just too big to see them all in one trip. So for any initial visit to the US, the destinations on this list are a good start to choose from.
Planning your own US trip? Let me know what's highest on your bucket list in the comments below!