Joshua Tree has become one of my favorite escapes from Los Angeles. Just two and a half hours drive outside of the city, it truly feels like stepping into another universe where the landscapes become dry and barren with Dr. Seuss-like joshua trees dotting the rocky landscape. A slower pace of life instantly unfolds as you exit off the 10 freeway towards Yucca Valley and skyscrapers and big chain establishments are replaced with mom and pop antique shops and western-style storefronts.
On my most recent excursion to the desert, we checked into El Rancho, a recently renovated 1957 cabin that truly feels like it's in the middle of nowhere. You'll get your first hint of that on the drive out here along the bumpy terrain — ie. you really need a 4wd vehicle if you don't want to risk getting stuck, but that's all part of the fun, right?
Once we arrived, pure bliss set in as everything for miles became totally silent other than the desert thunderstorm that lit up in hot pink hues just before the sun set.
People have asked me several times what there is to do in Joshua Tree, and while the national park and certain establishments in town are a draw, hunkering down in a remote cabin for a night off your phone with only wine, a record player and good conversation to keep you entertained is probably my favorite way to spend any evening in this part of California.
Keep scrolling down for all the photos of El Rancho's gorgeous renovated interior and the surrounding landscape. Give it a chance, I know it will draw you in.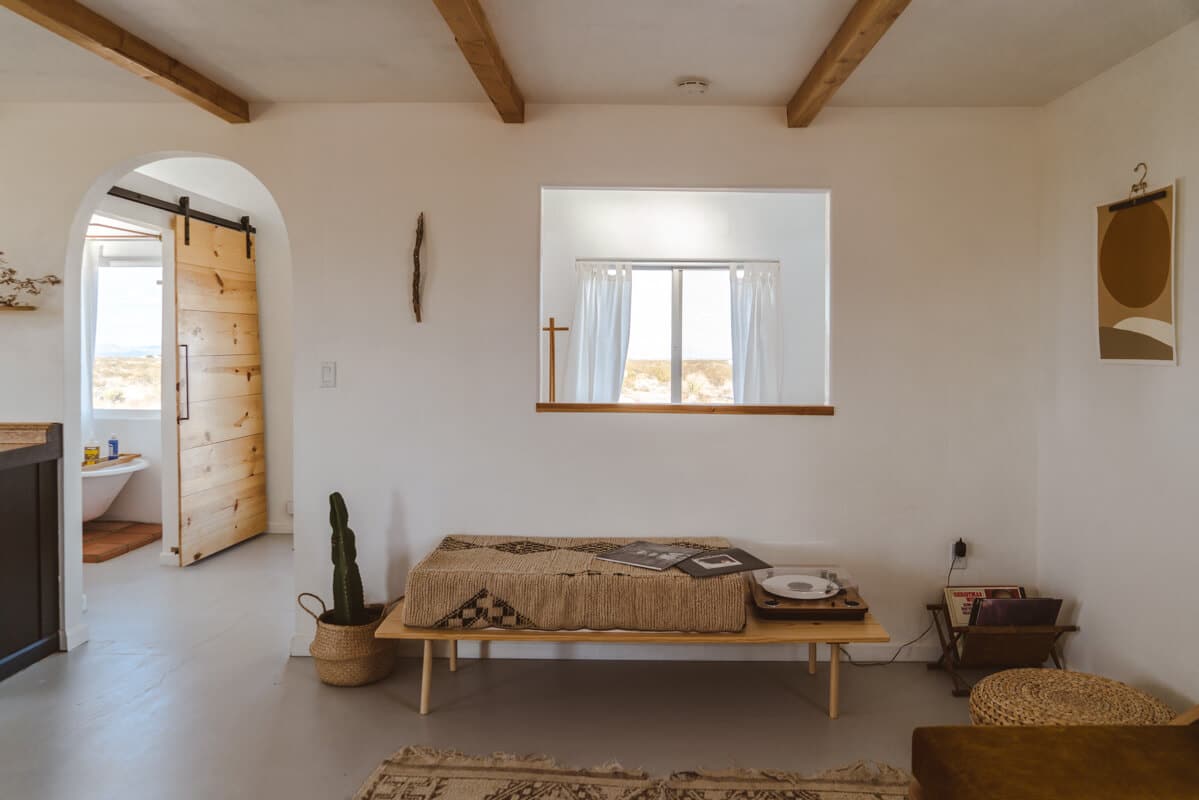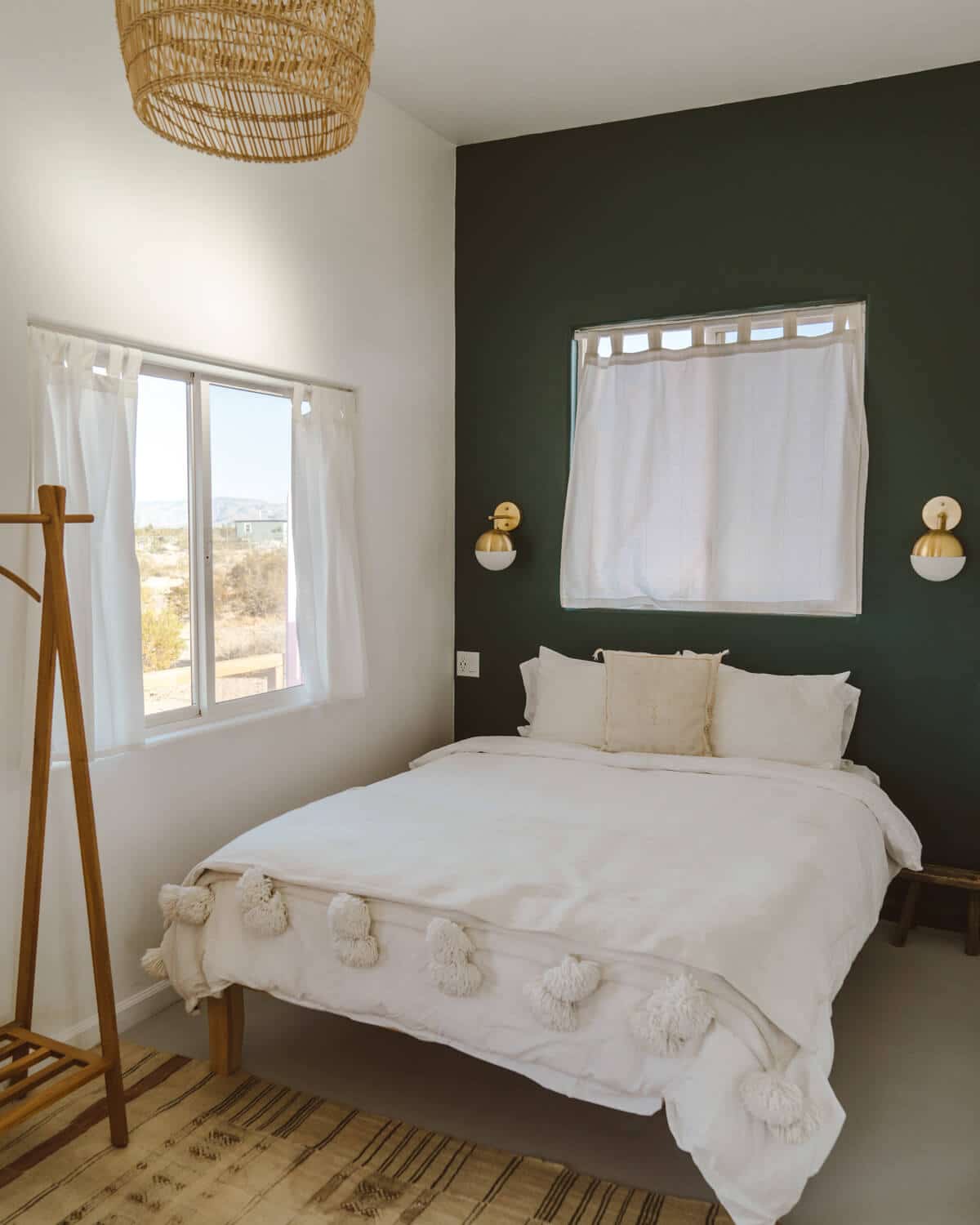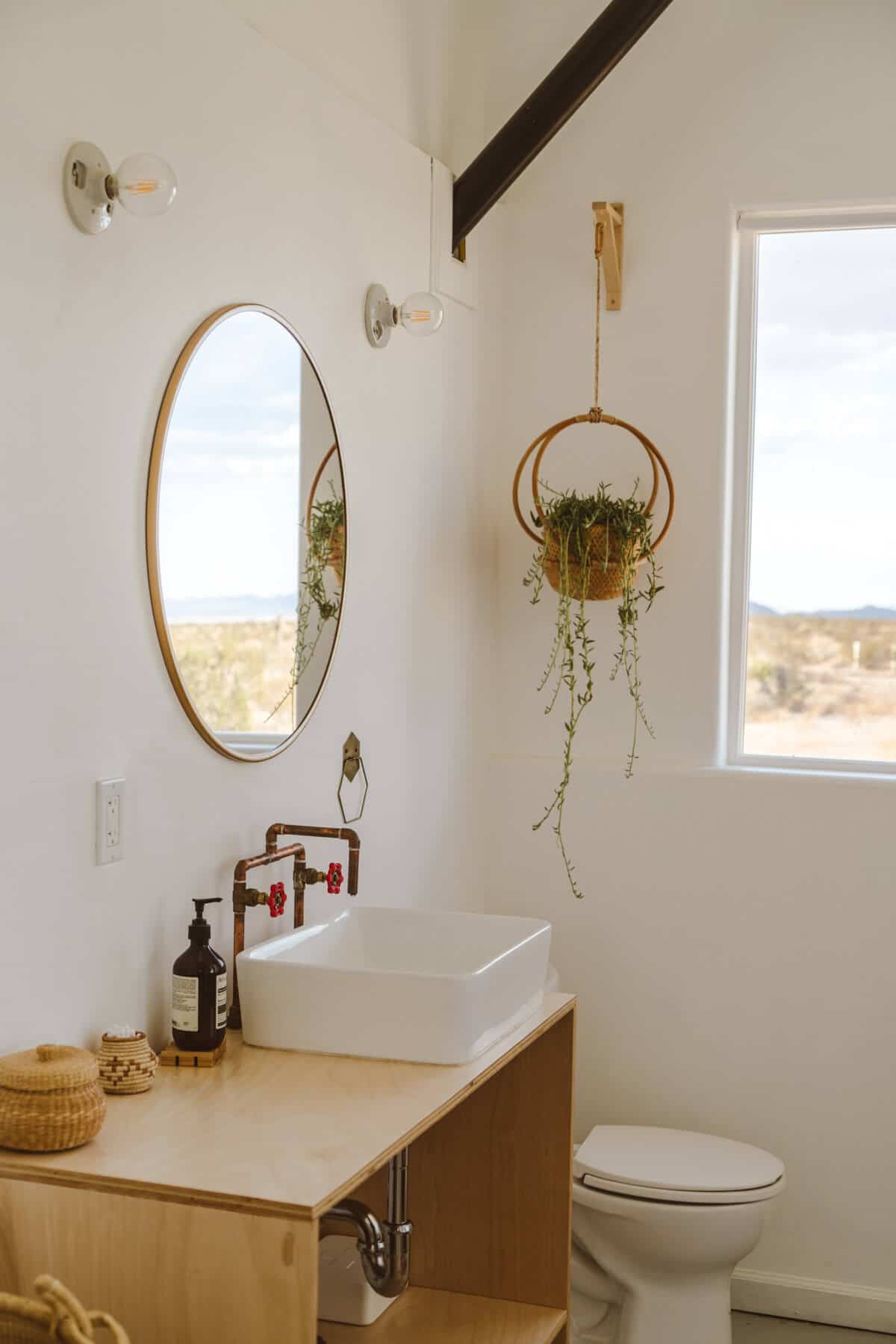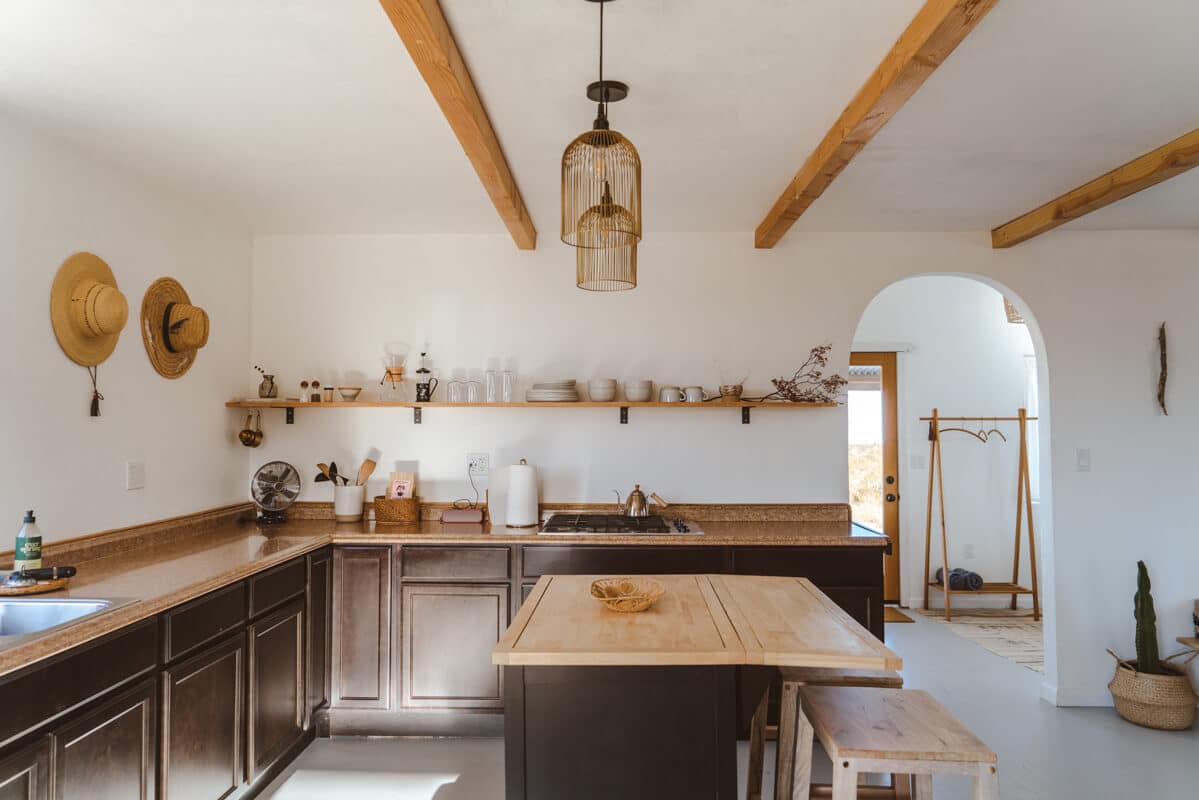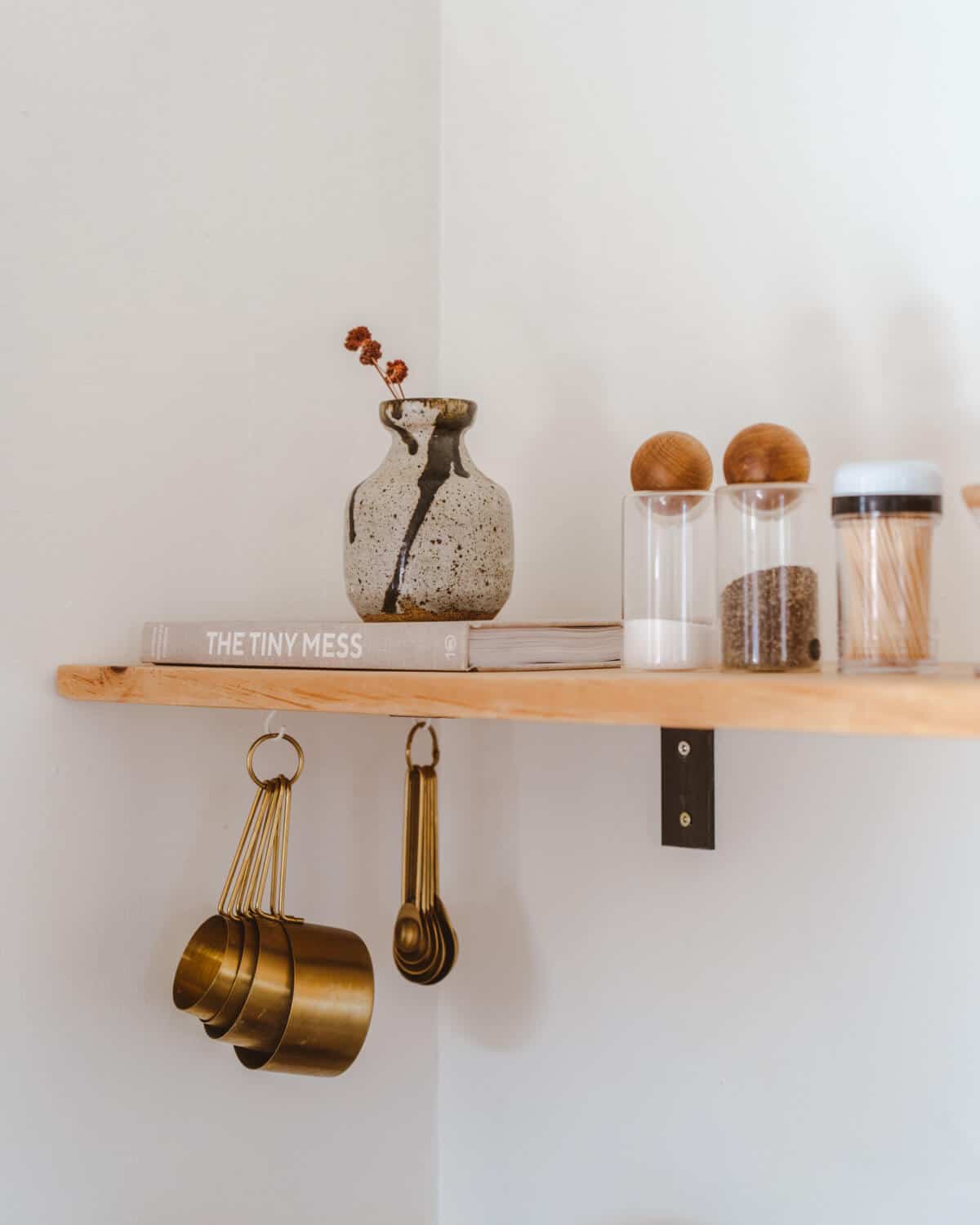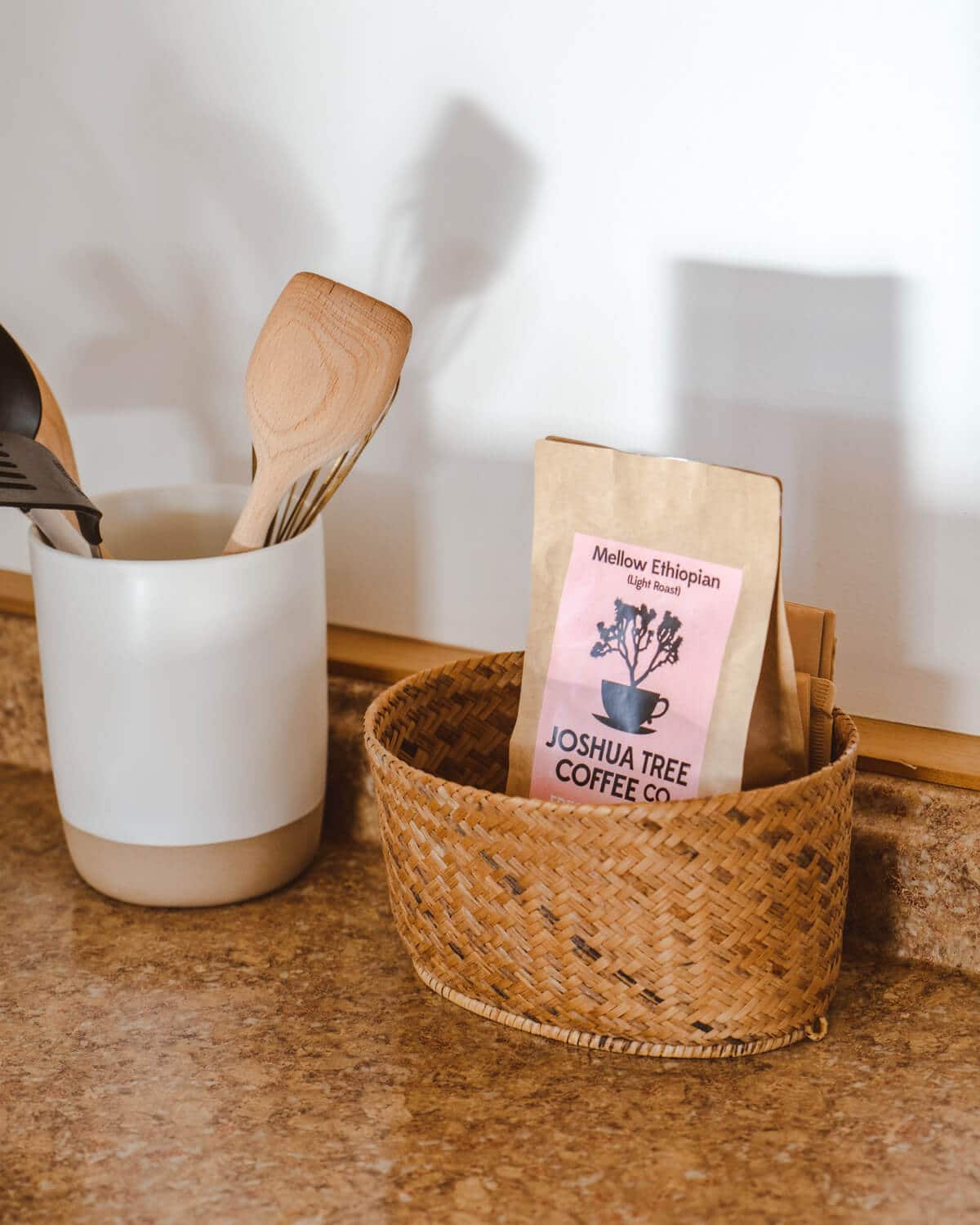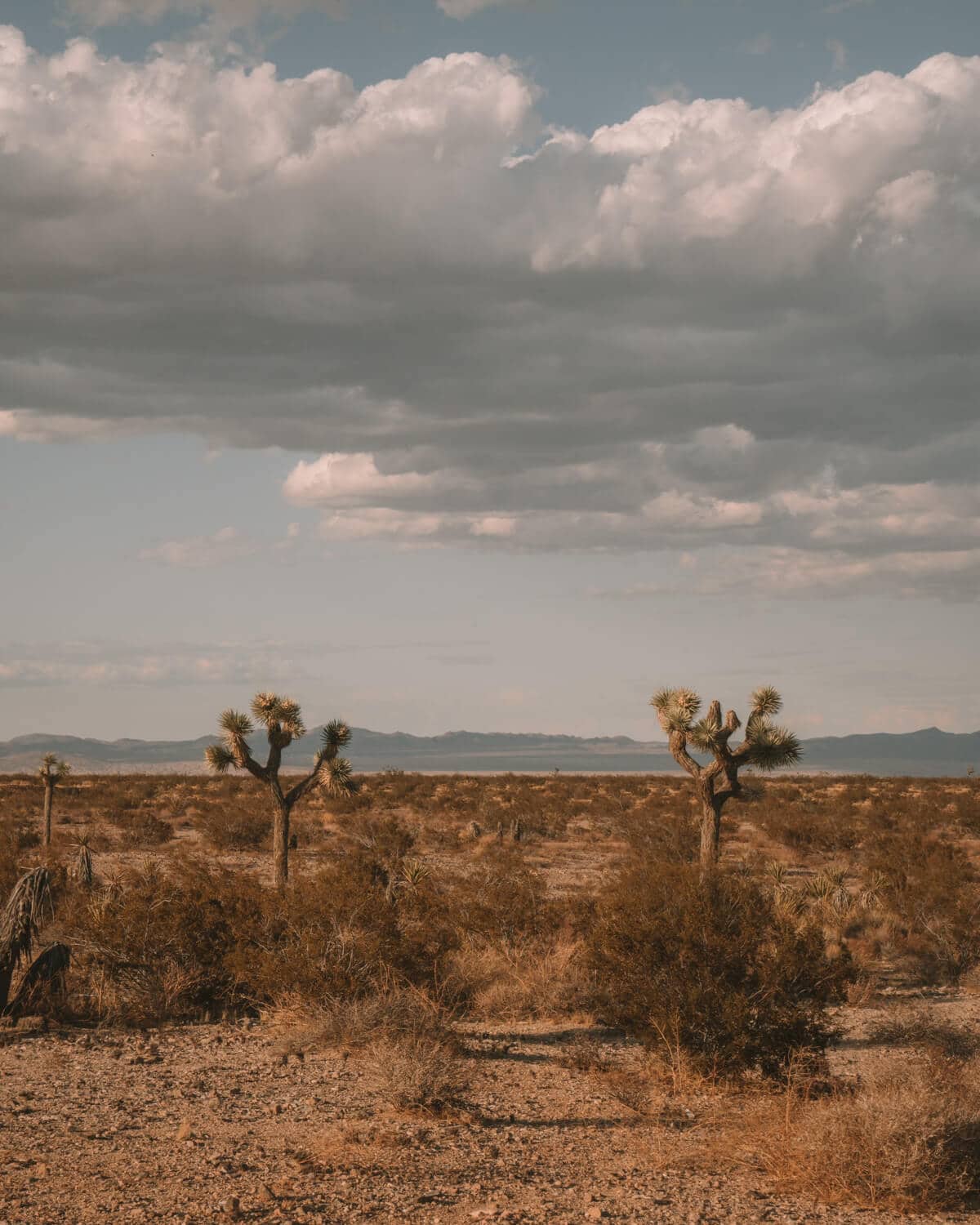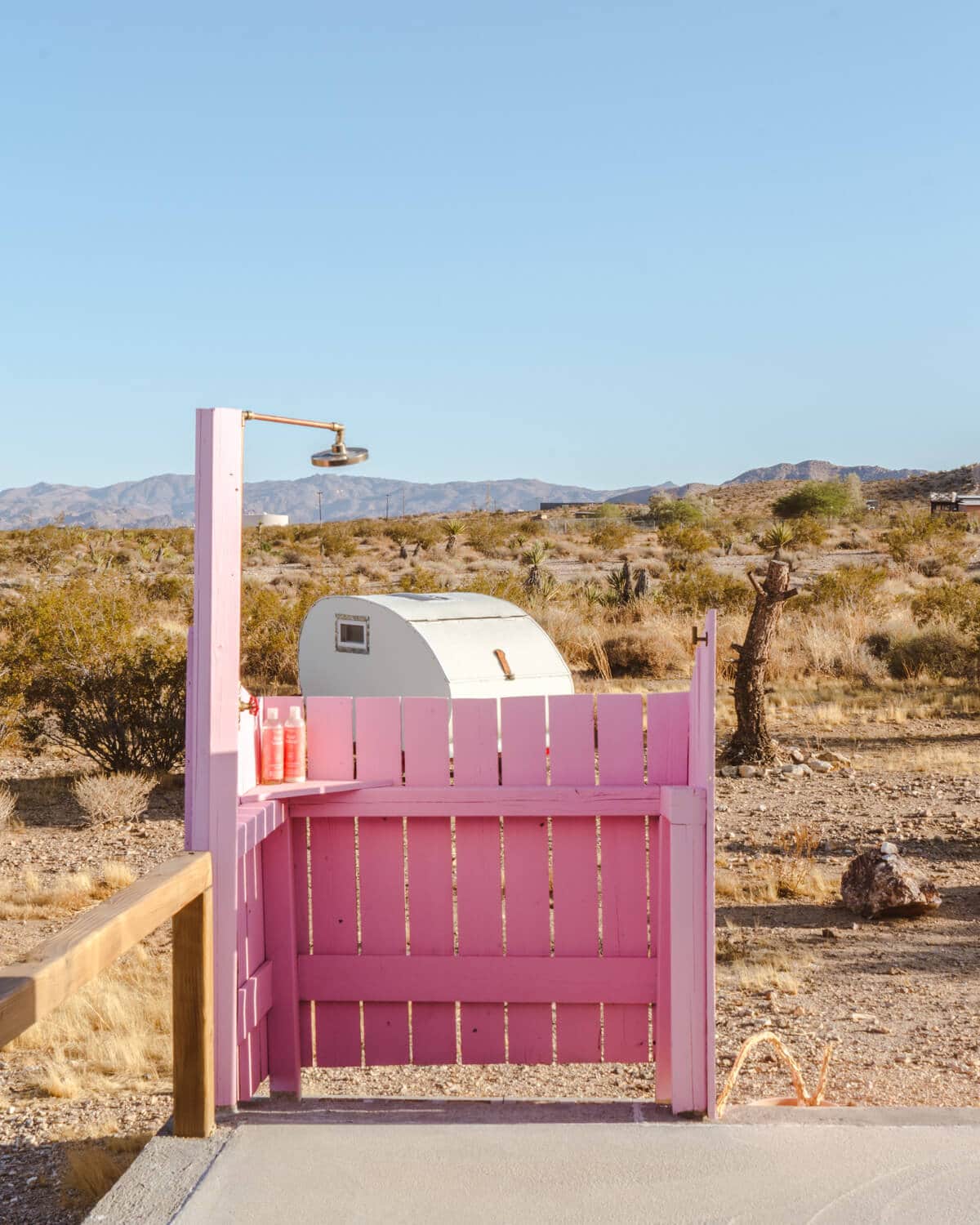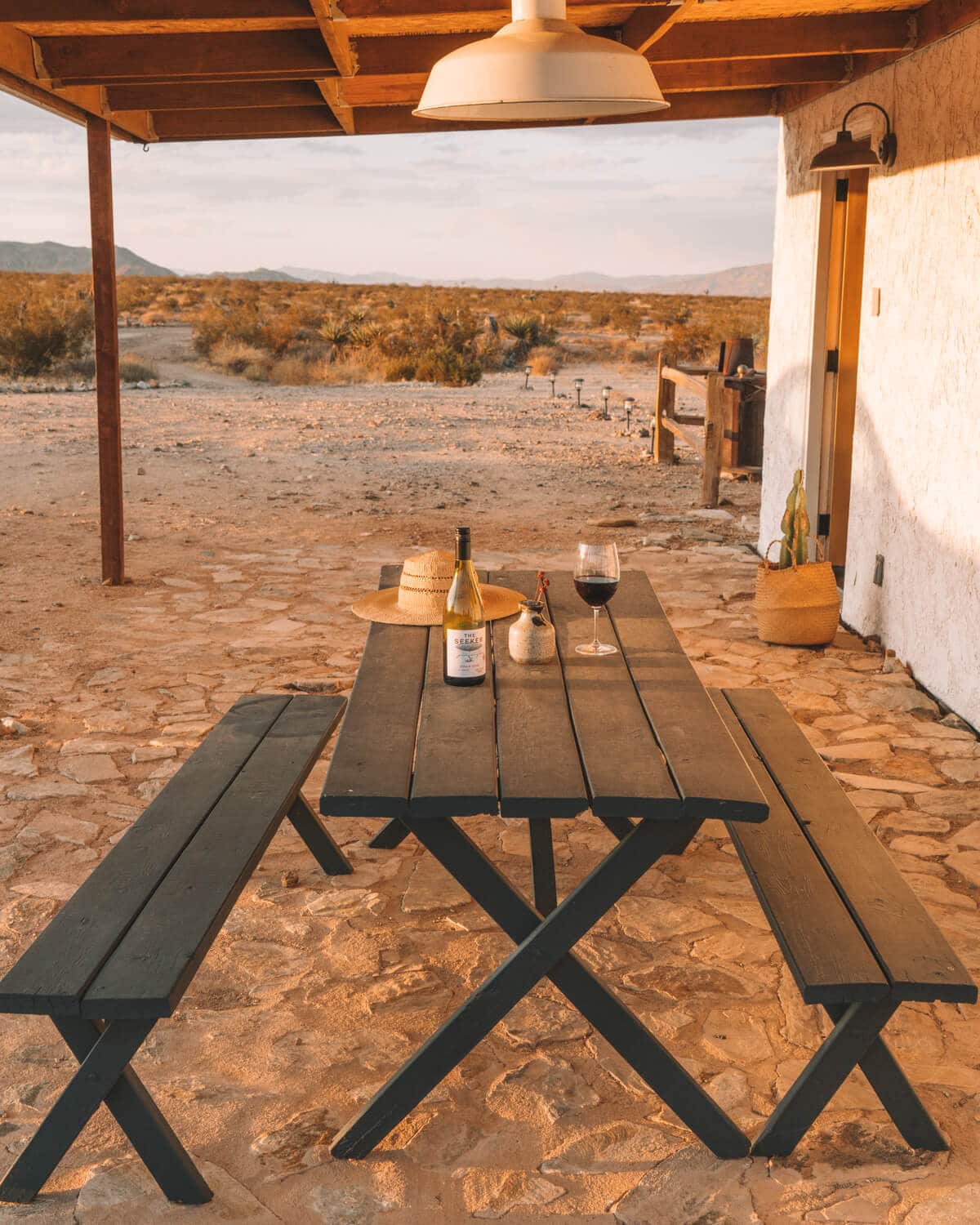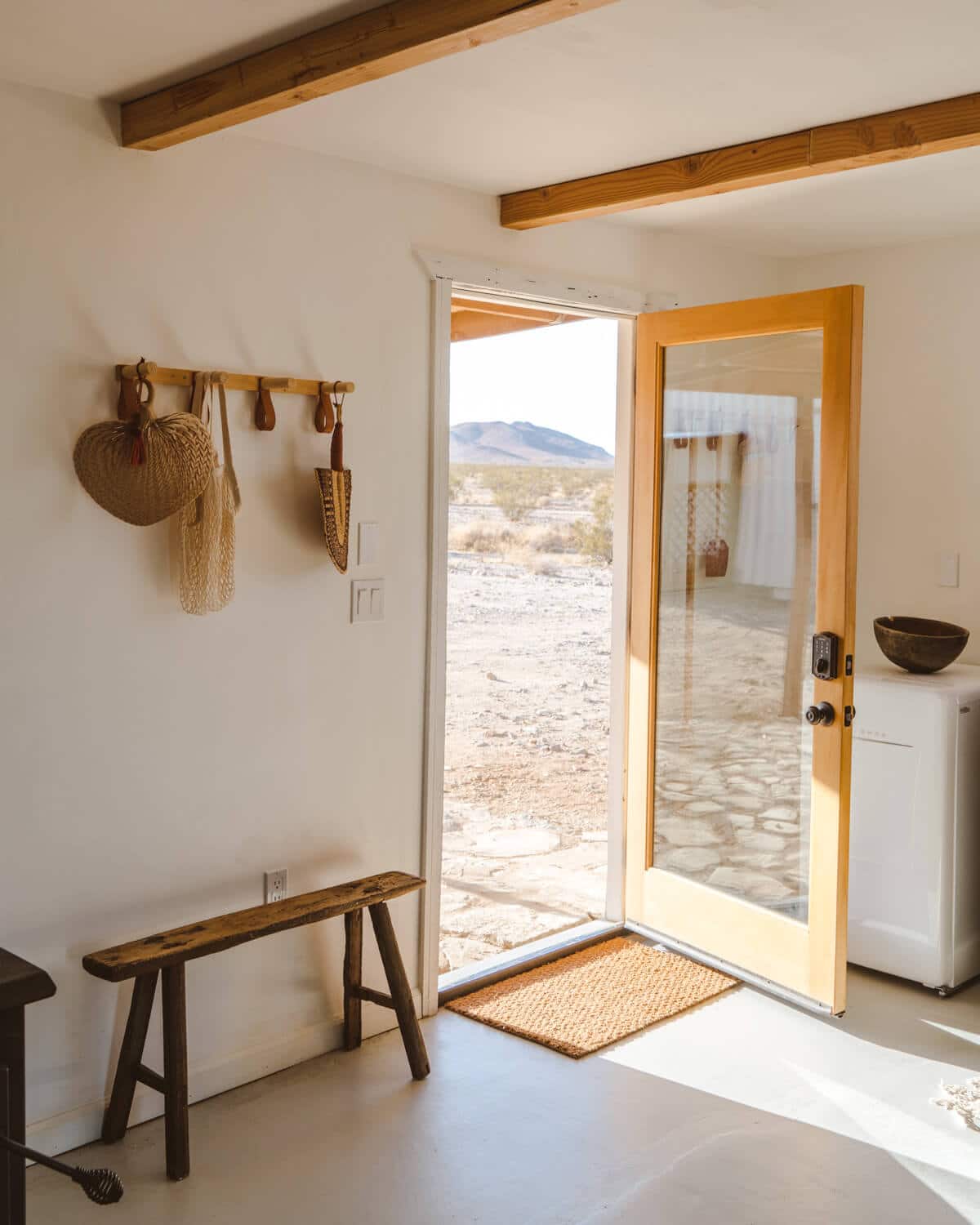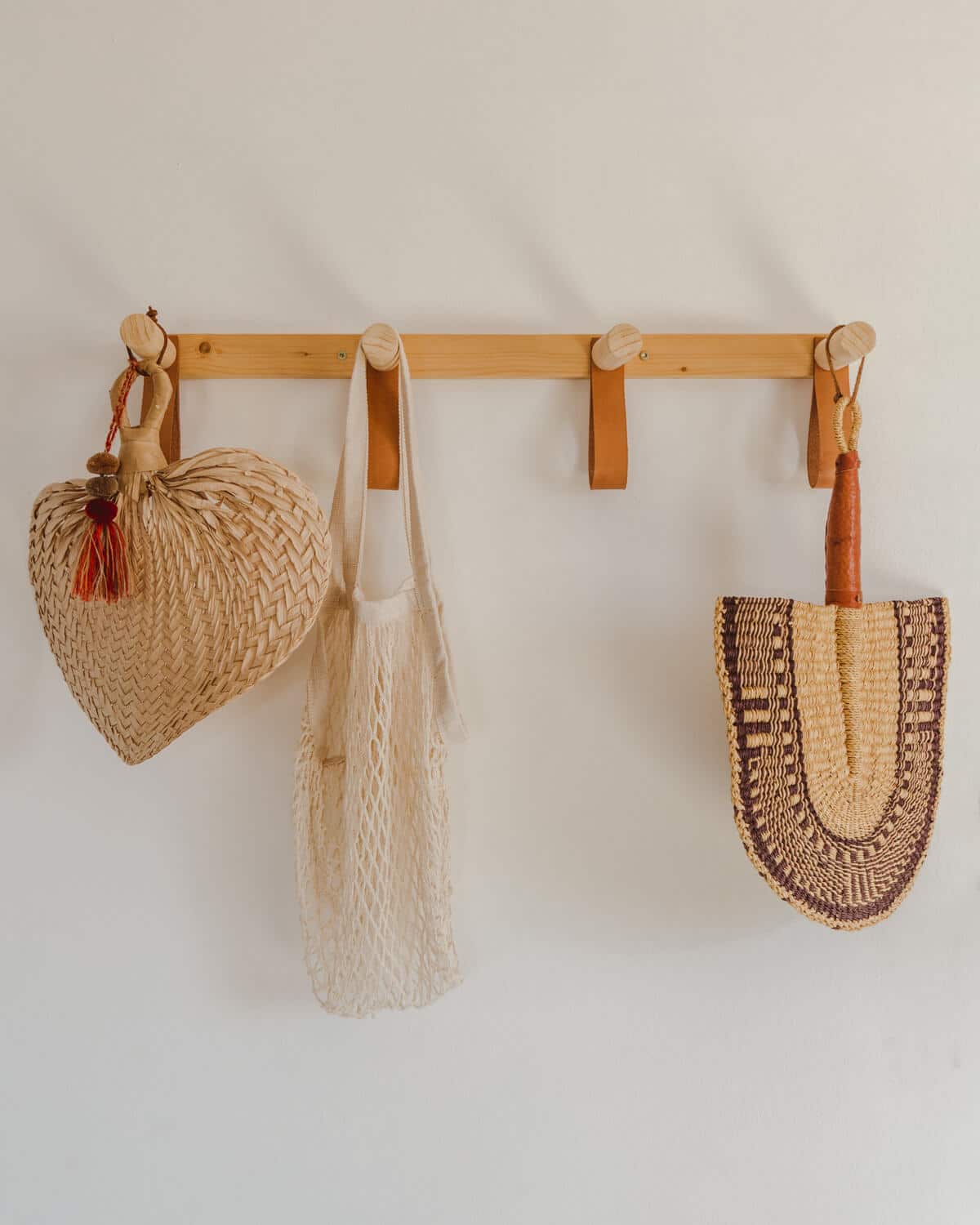 Planning your own trip to the desert? Check out this round-up of the best Airbnbs in Joshua Tree.
Read More
Planning a trip right now? These are all the websites and services I love for booking everything from flights, tours, accommodation and more:
PIN IT FOR LATER