When I was contacted in January about a press trip to San Juan, Puerto Rico, I have to admit — I was initially hesitant. Hadn't Hurricane Maria completely ravaged the island? Weren't hundreds of thousands of people still without power? And how could I possibly go and enjoy myself and stay at fancy hotels when so many were still struggling to regain the basic necessities? I already felt guilty and I hadn't stepped on the island yet.
But then I got to reading and researching, and what I hadn't realized is that back in late December the island officially announced that it was back open for tourism, and beyond that — that they desperately need people like you and I to enjoy Puerto Rico like they always have to help rebuild the economy and put money back into local people's pockets.
Two quotes struck me from a recent Boston Globe article:
"We need tourism," said Gwenn Bentz, who runs the website Puerto Rico Day Trips. "There's not much the average person can do about our infrastructure problems, but they can come down, enjoy, and spread the word that Puerto Rico is still a great vacation."

"There are absolutely many ways to help Puerto Rico," said Carla Campos, interim executive director of the Puerto Rico Tourism Company. "One of most important is supporting jobs here. That means coming and having a good time, like you always have."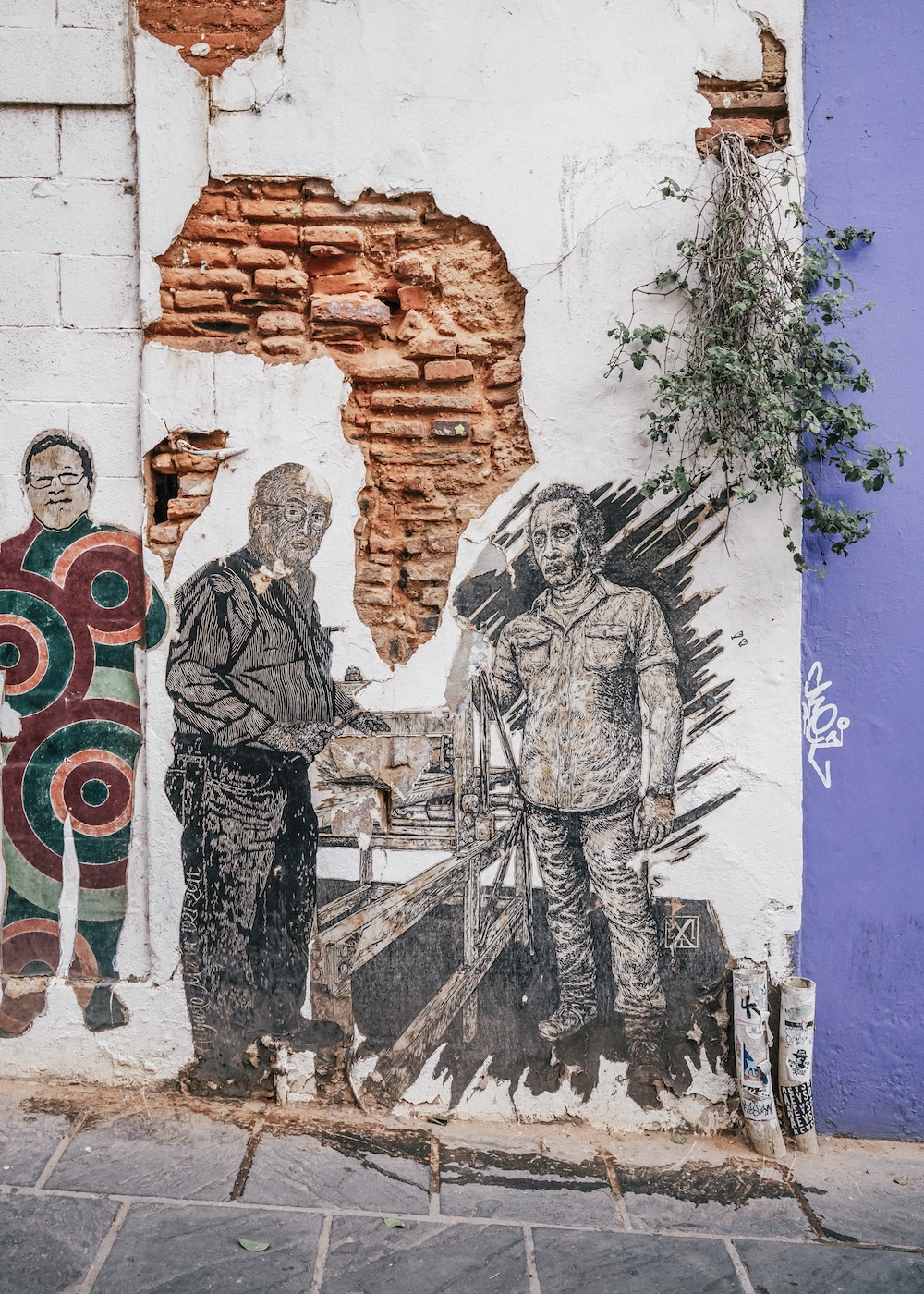 Currently at the time of writing this, there is about an 86% restoration of power and much of the places still left in the dark are in remote, mountainous areas. And while it's sadly estimated that all power won't be completely restored until May, San Juan is pretty much operating as normal. I can understand why people still might have their doubts about booking a trip to the island, but I'm here to show you that you really can have an incredible trip to San Juan, Puerto Rico right now AND you can feel good about doing it.
During our stay personally, we spoke to many locals who were thrilled to have people back on the island and we rarely noticed a hitch besides one brief power outage that lasted no more than 10 minutes. If you do plan a visit to Puerto Rico in the near future, I only recommend that you do your research beforehand. San Juan is business as usual, but if you're planning on going beyond the city, make sure you investigate whether other areas are ready for tourists. For example, El Yunque National Forest still needs more rebuilding before they can welcome visitors.
We sadly were turned down by multiple volunteering agencies as many need several weeks in advance of paperwork to schedule you or require a two-week minimum stay on the island to accept your help. As this trip was a bit short and last minute it didn't work out this time, but it's something to keep in mind if you'd like to give back in a bigger way, although we found that most of the help needed at this point is specialized and beyond what the average citizen can contribute.
I hope you consider a trip to Puerto Rico in the coming months and if so, here's a guide of what to do and see in San Juan that will ensure your trip is nothing short of freaking awesome.
REASONS TO VISIT PUERTO RICO NOW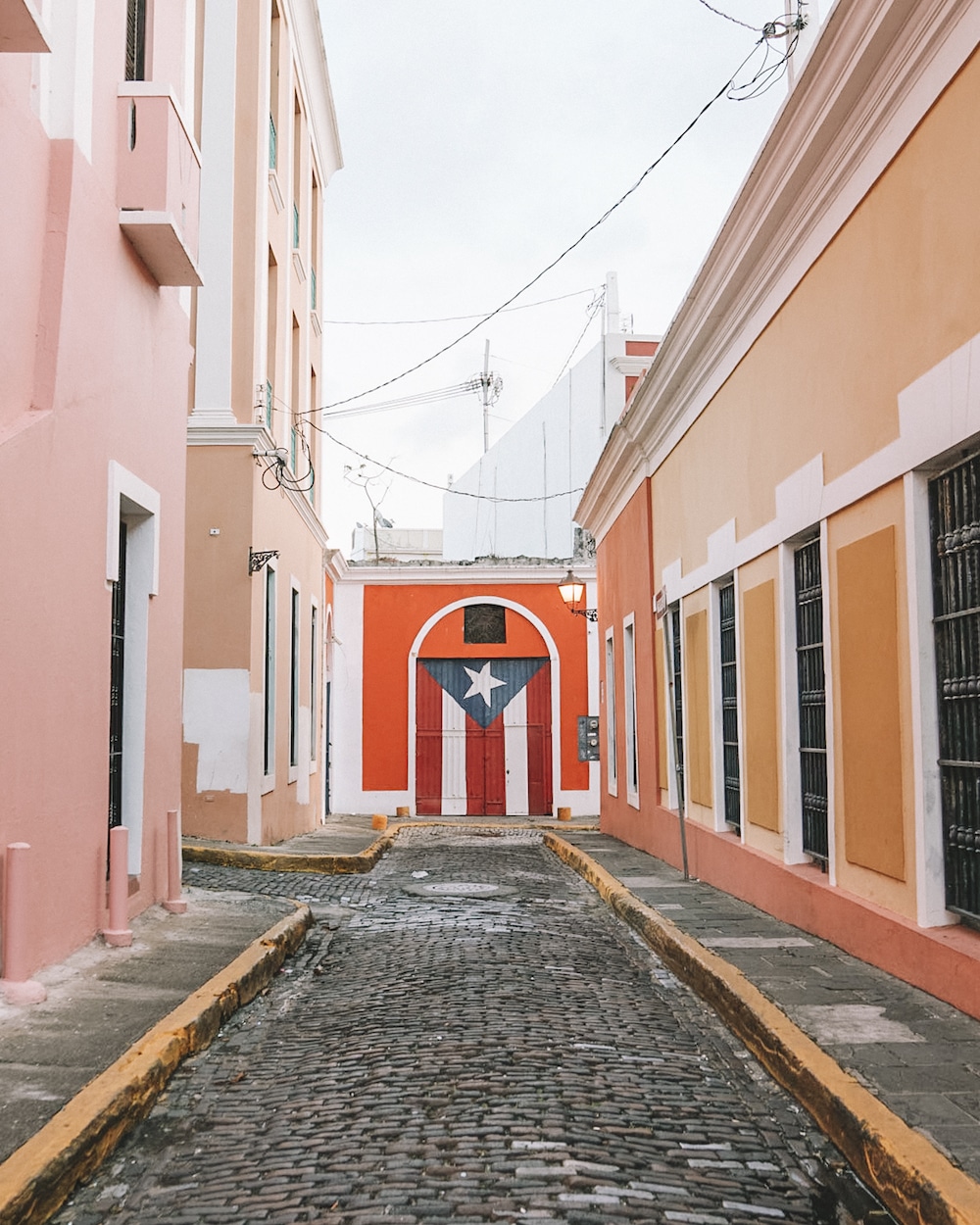 Puerto Rico needs your tourism dollars and your support now more than ever
There is no passport required for US Citizens
Skip the currency conversions — USD is used here!
There are tons of affordable and short flights from many US cities
English is widely spoken
As tourism is still rebuilding, crowds are fewer
WHAT TO KNOW BEFORE YOU PLAN YOUR TRIP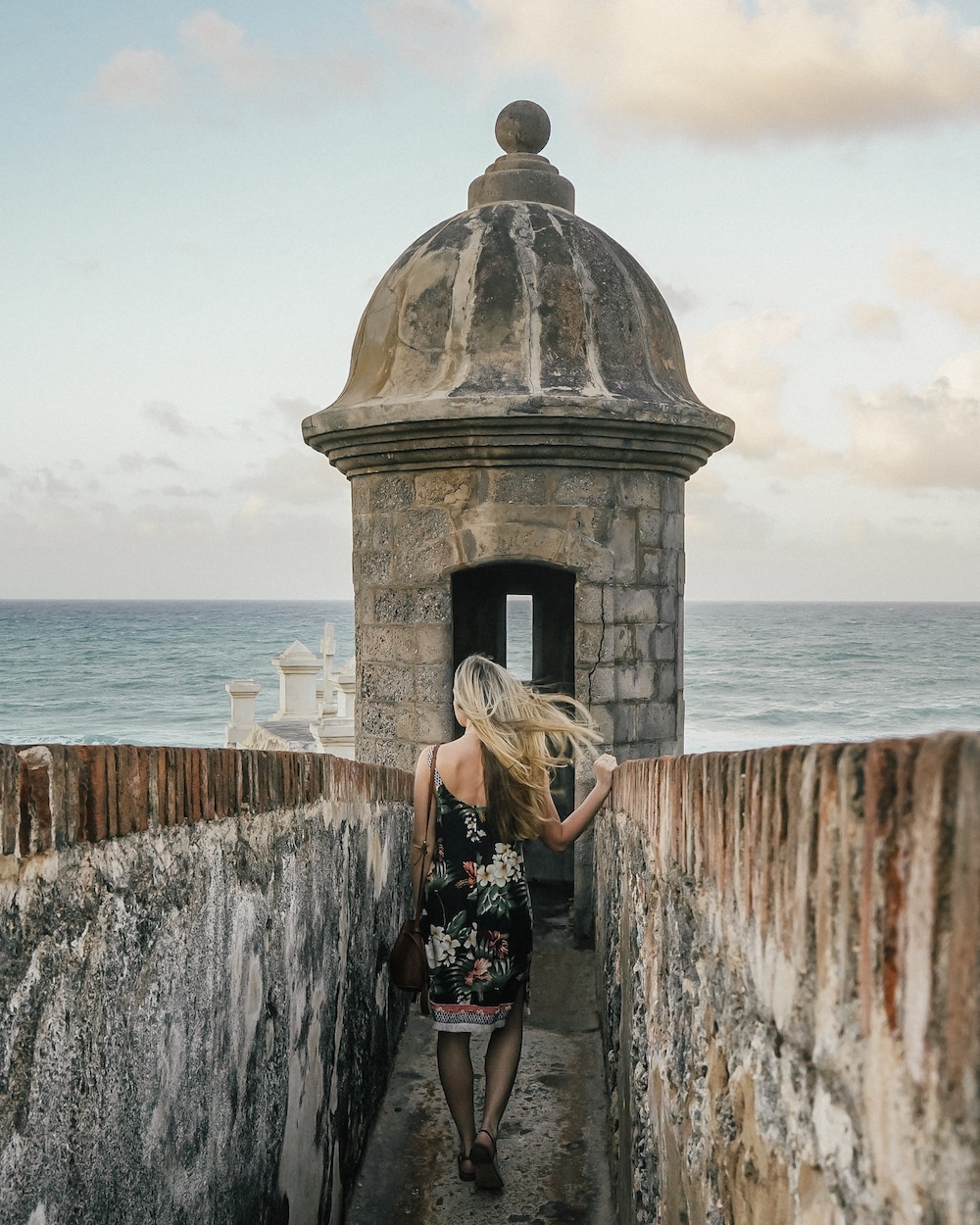 To get to San Juan, fly into Luis Muñoz Marín International Airport which is about a 15 minute drive from Old San Juan
Right now you can find round-trip flights for under $300 from many US cities including Manhattan, Boston, Miami, Chicago, as well as cities in other countries like Mexico City, Cancun, Montreal, and Toronto.
Uber is available but is not allowed to pick up at hotels, airport and tourist areas. You will have to get picked up on the street if you're calling one to your hotel
WHERE TO STAY
HOTEL EL CONVENTO
Start your visit to the island in Old San Juan, the charming, pastel-hued heart of the city. In the center of it all is Hotel El Convento, a historic property dating back to 1651 when it had a former life as a convent. This Colonial style gem is literally walking distance to all the best spots in Old San Juan. Plus, if your feet get tired you can always take one of the bikes on site for a spin.
Some of my favorite features of the property? Their nightly wine and cheese happy hour (because who doesn't like complimentary wine and cheese?!) and the courtyard style layout that only adds to its already heavy dose of charm.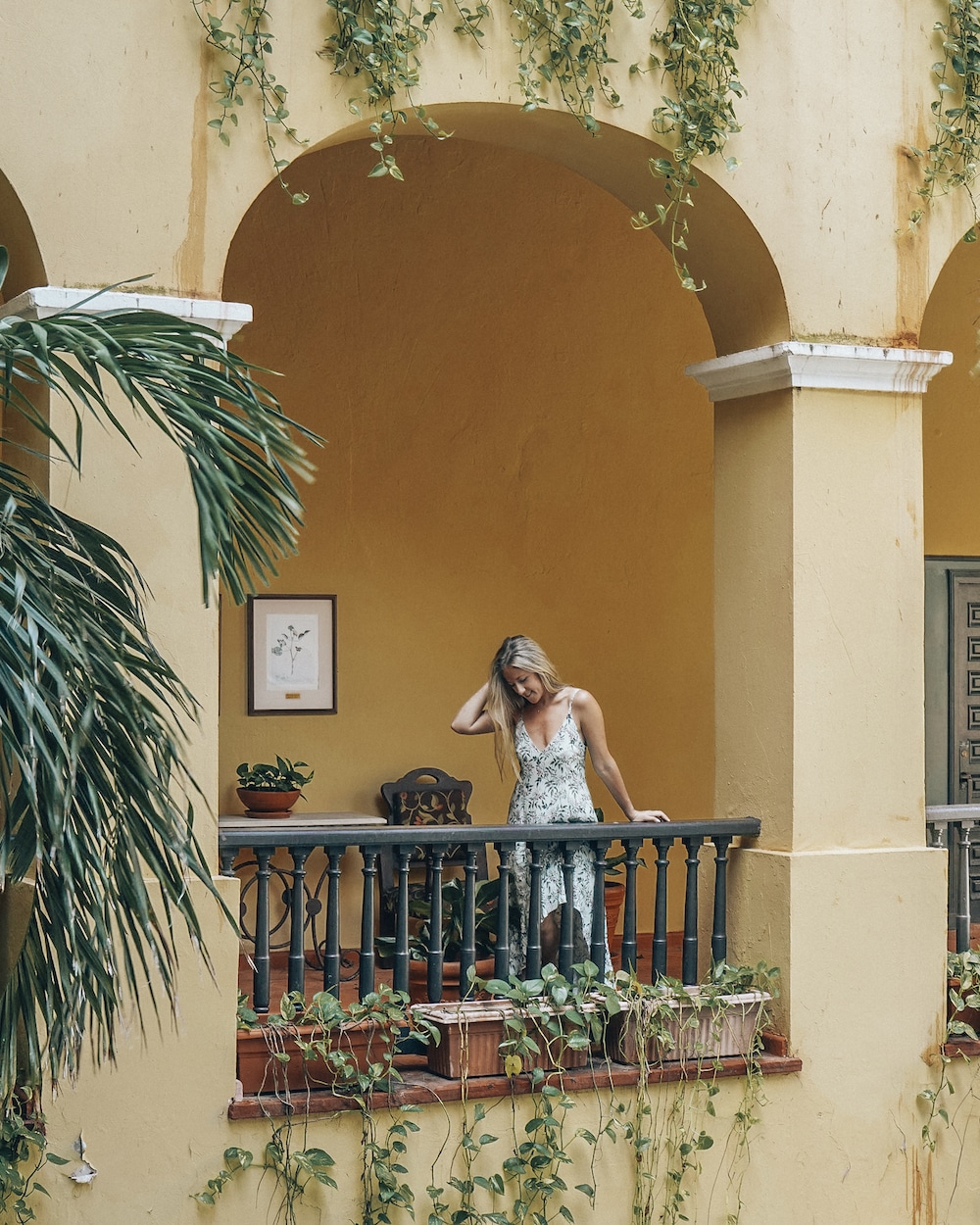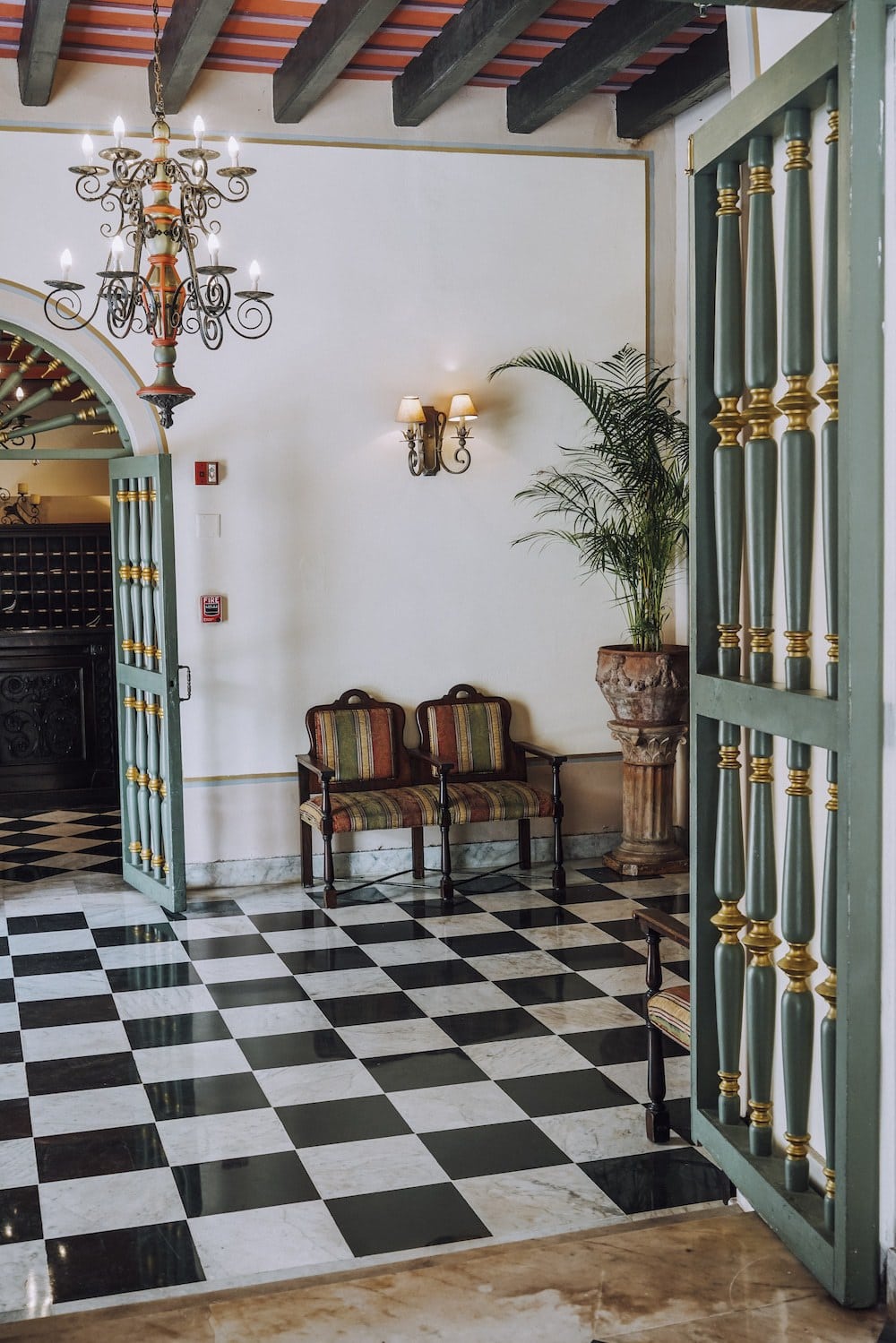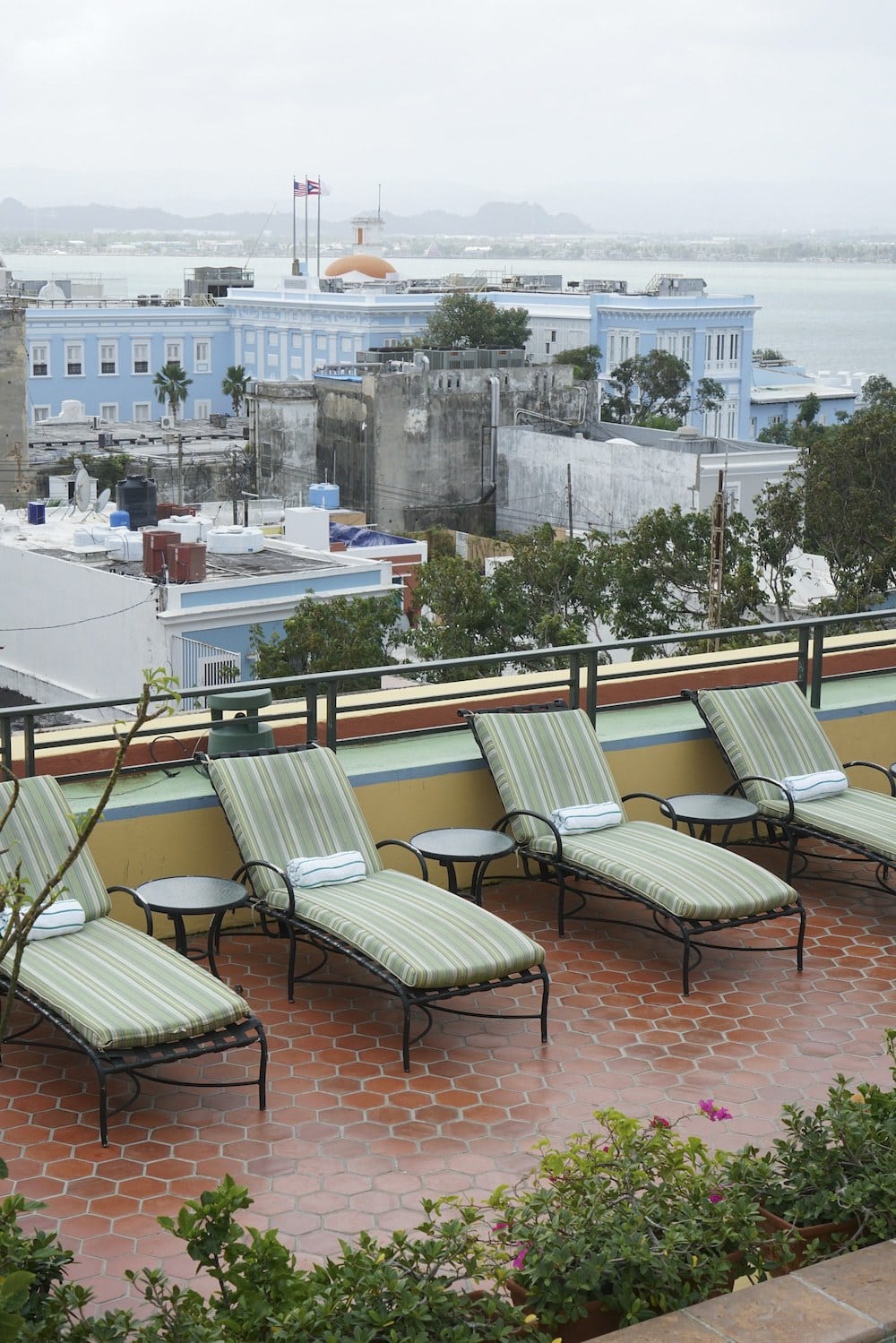 CONDADO VANDERBILT
Next, head to the hipper side of town, Condado, which features a slew of hotels catering to guests who want waterfront views and easy beach access. As you can see, the Condado Vanderbilt has more of a resort feel, and sits right against the crashing waves. Their infinity pool is the star of the show and the perfect place to take in the views or a classic Puerto Rican sunset.
In the evening, the first floor lounge turns into a social gathering and their upscale restaurant 1919 attracts a well-dressed crowd. This was probably our most memorable meal of the trip, as we went with the chef's tasting option, which helmed by Michelin starred chef, Juan José Cuevas, did not disappoint.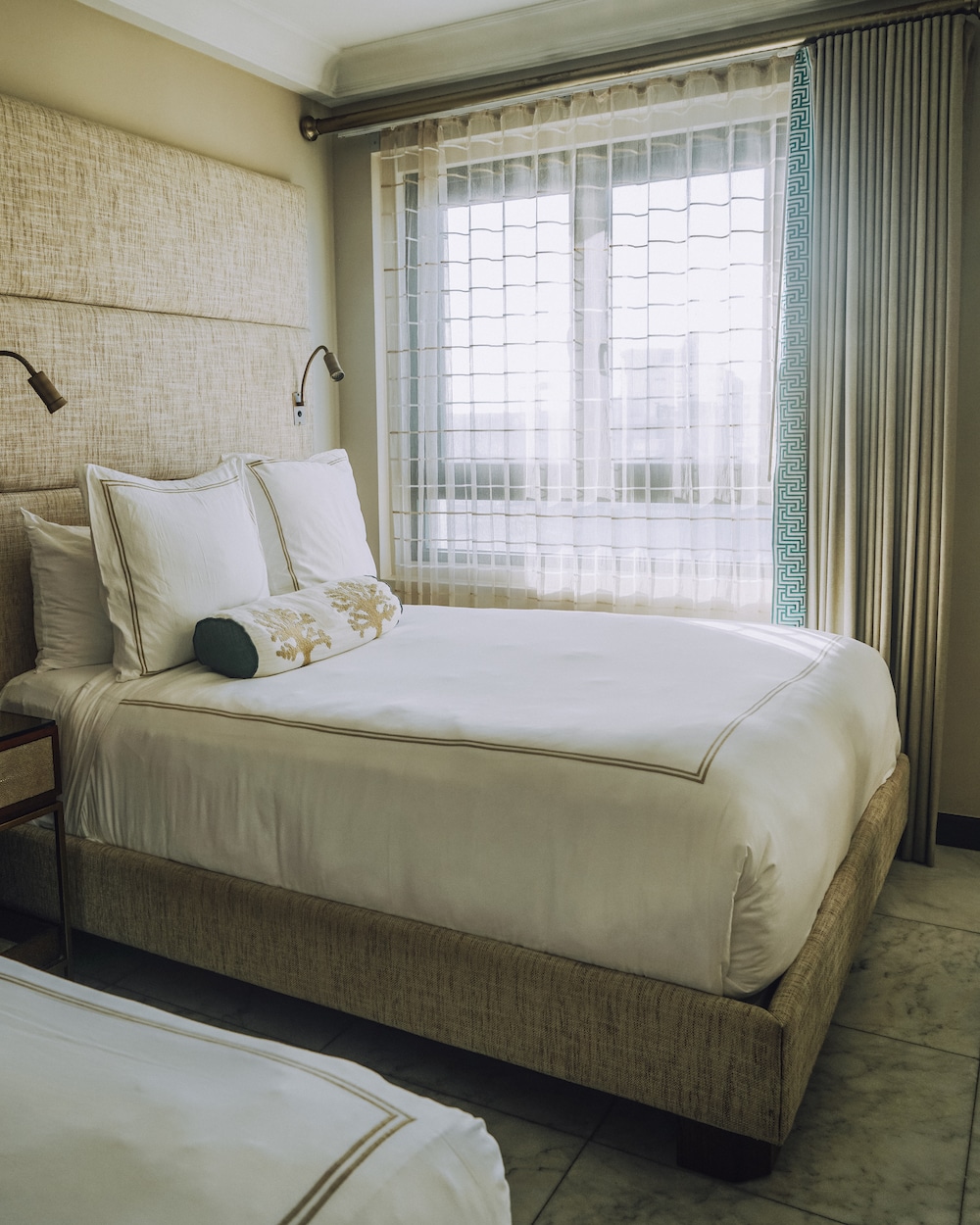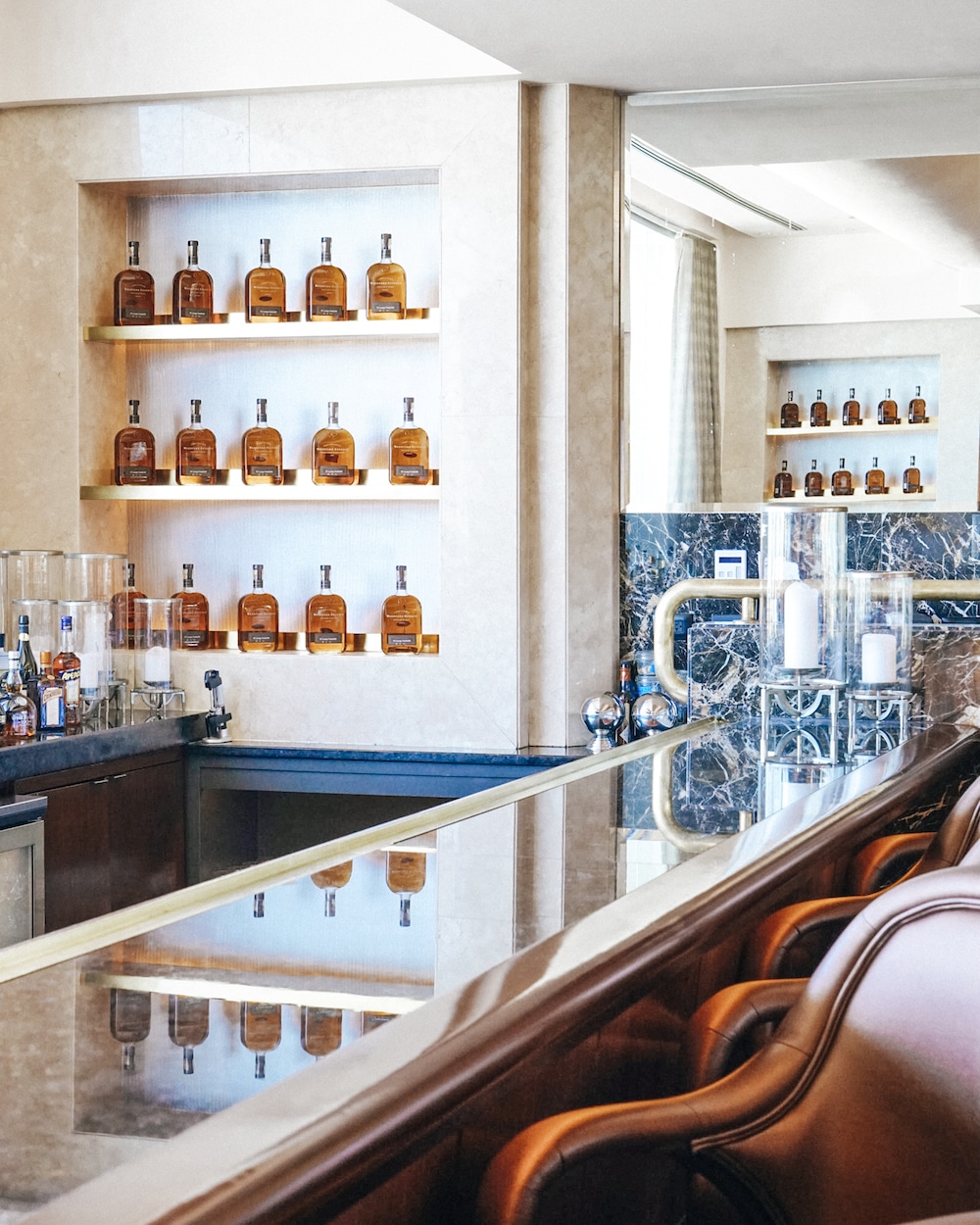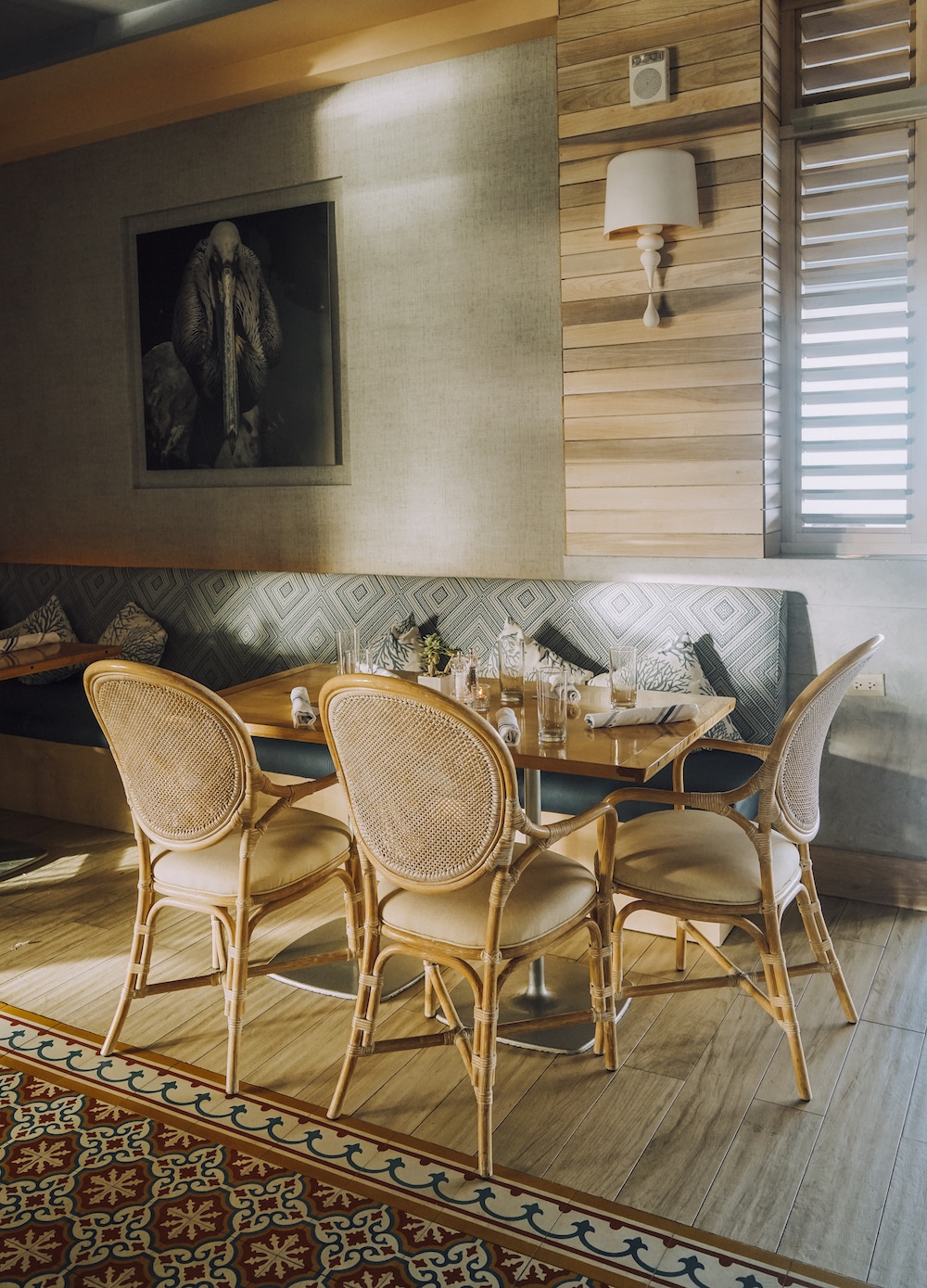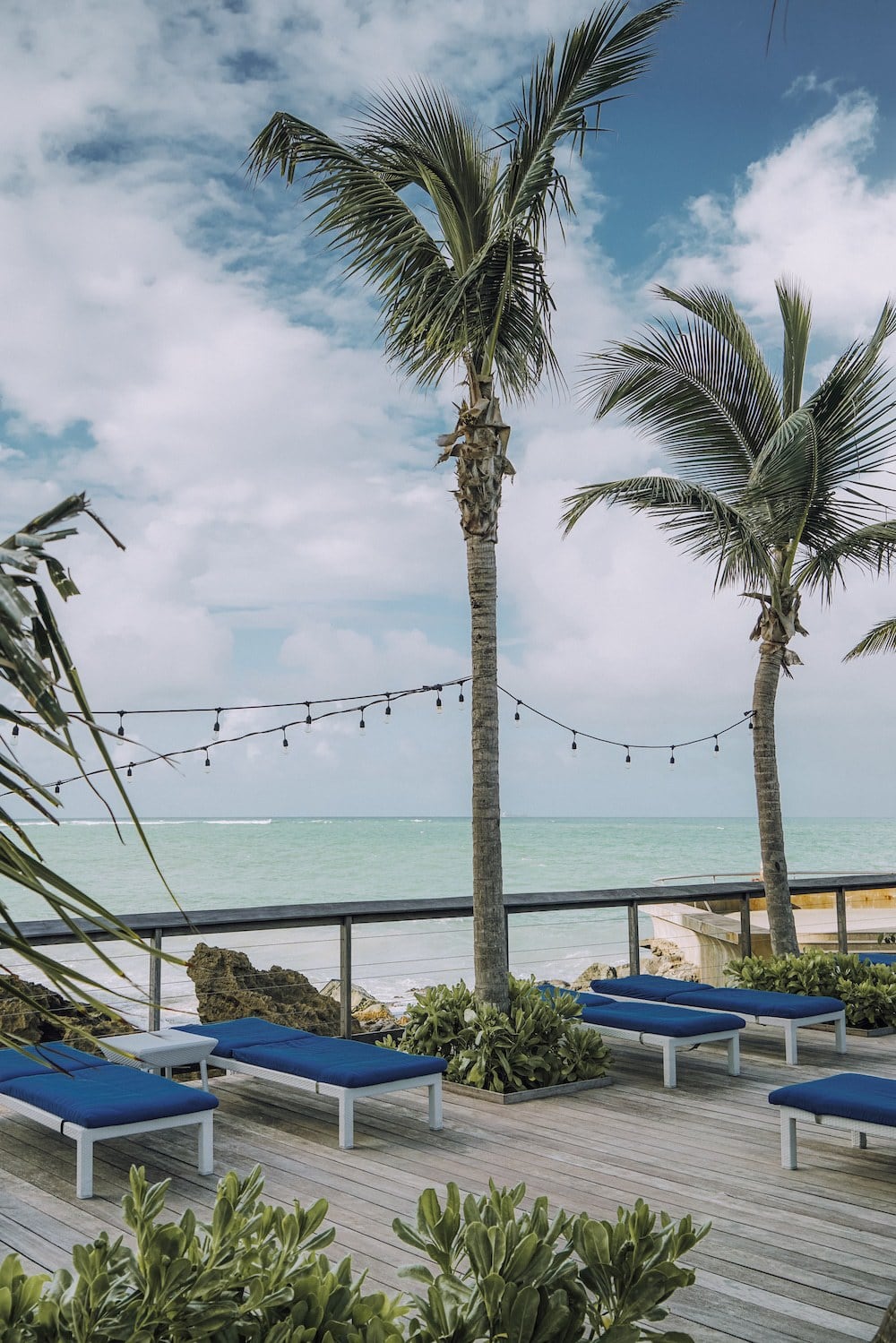 WHAT TO DO AND SEE
Get lost in the colorful streets of Old San Juan, no GPS required
Head to Condado to spend a day relaxing on the beach
Watch the sun go down from El Morro or purchase a kite at one of the vendors on site and participate in this popular passtime that takes place at the adjacent park
Stop in to The Butterfly People, a family-run gallery/shop in Old San Juan that sells the most breathtaking mosaic art made from butterflies
Take a day trip to a neighboring island like the uninhabited Cayo Icacos or Culebra Island with East Island Excursions
Get a tour of the Bacardi Distillery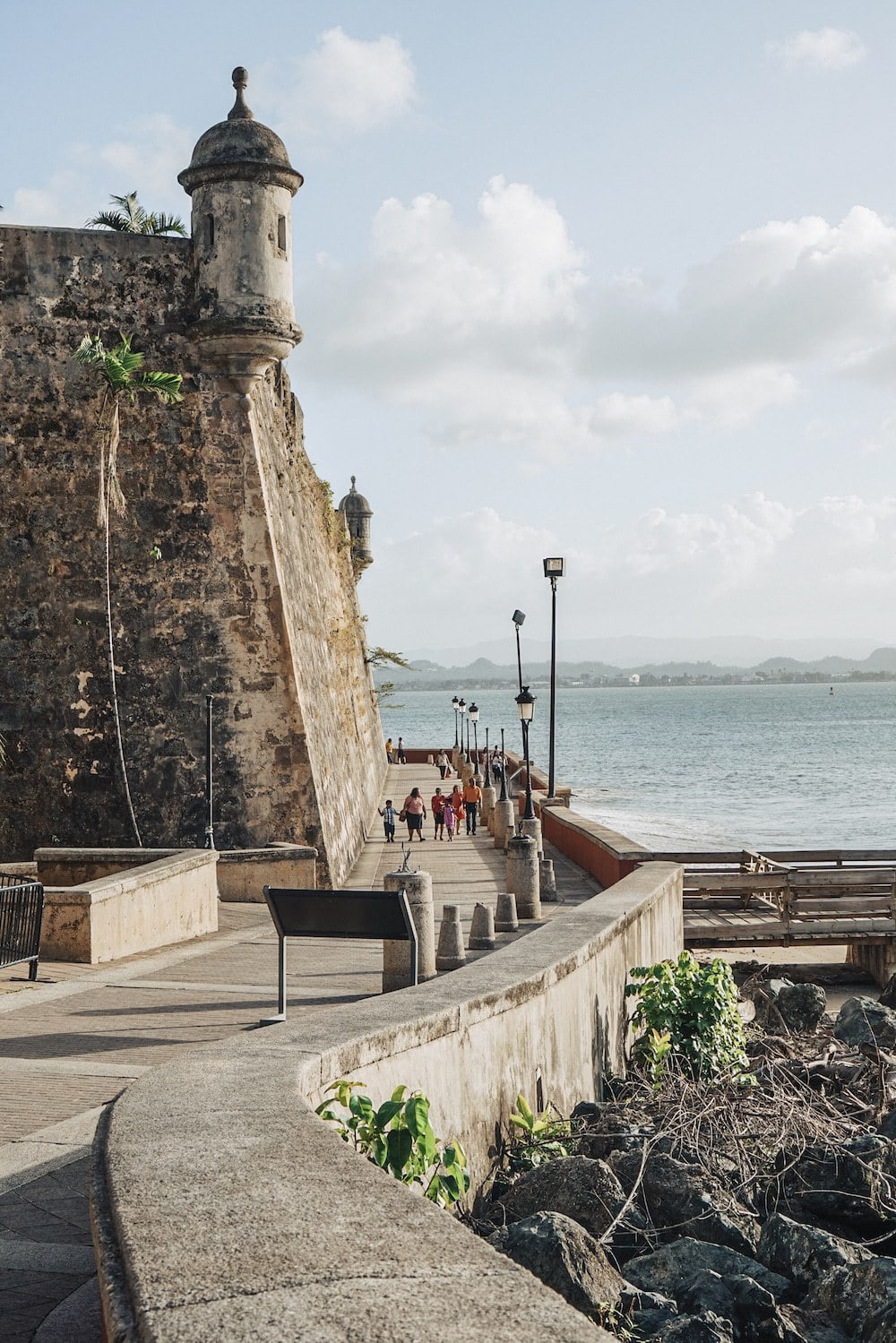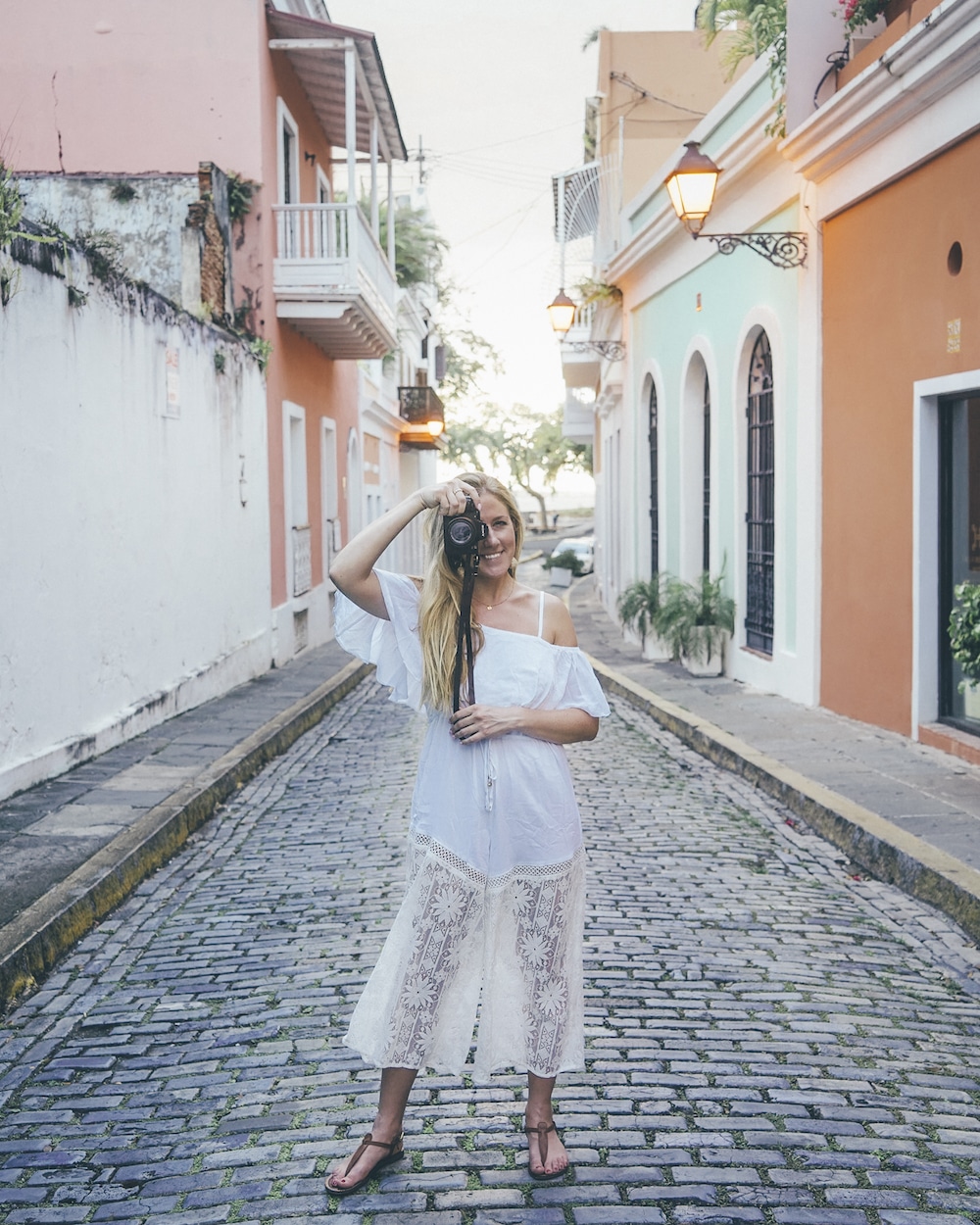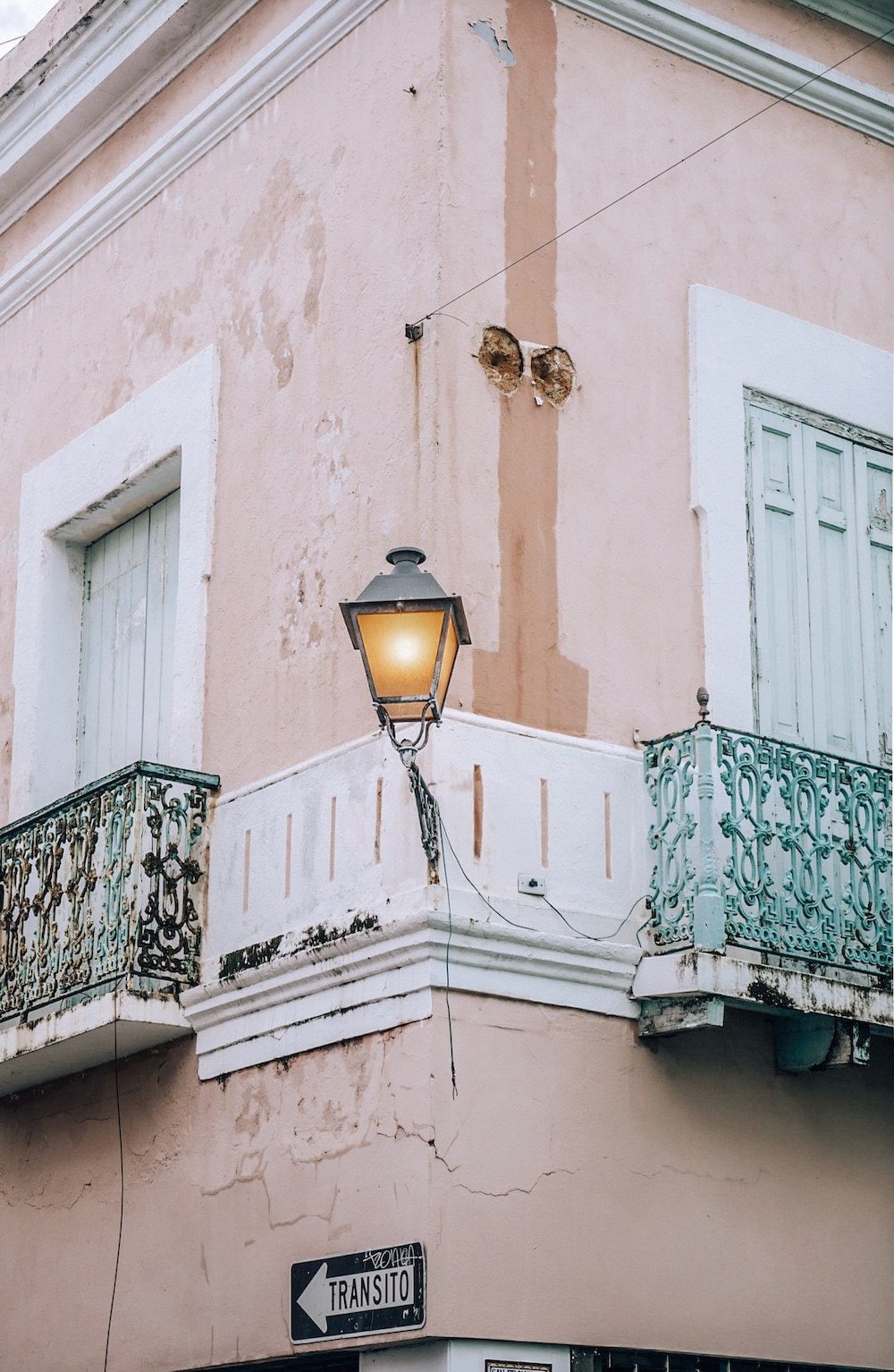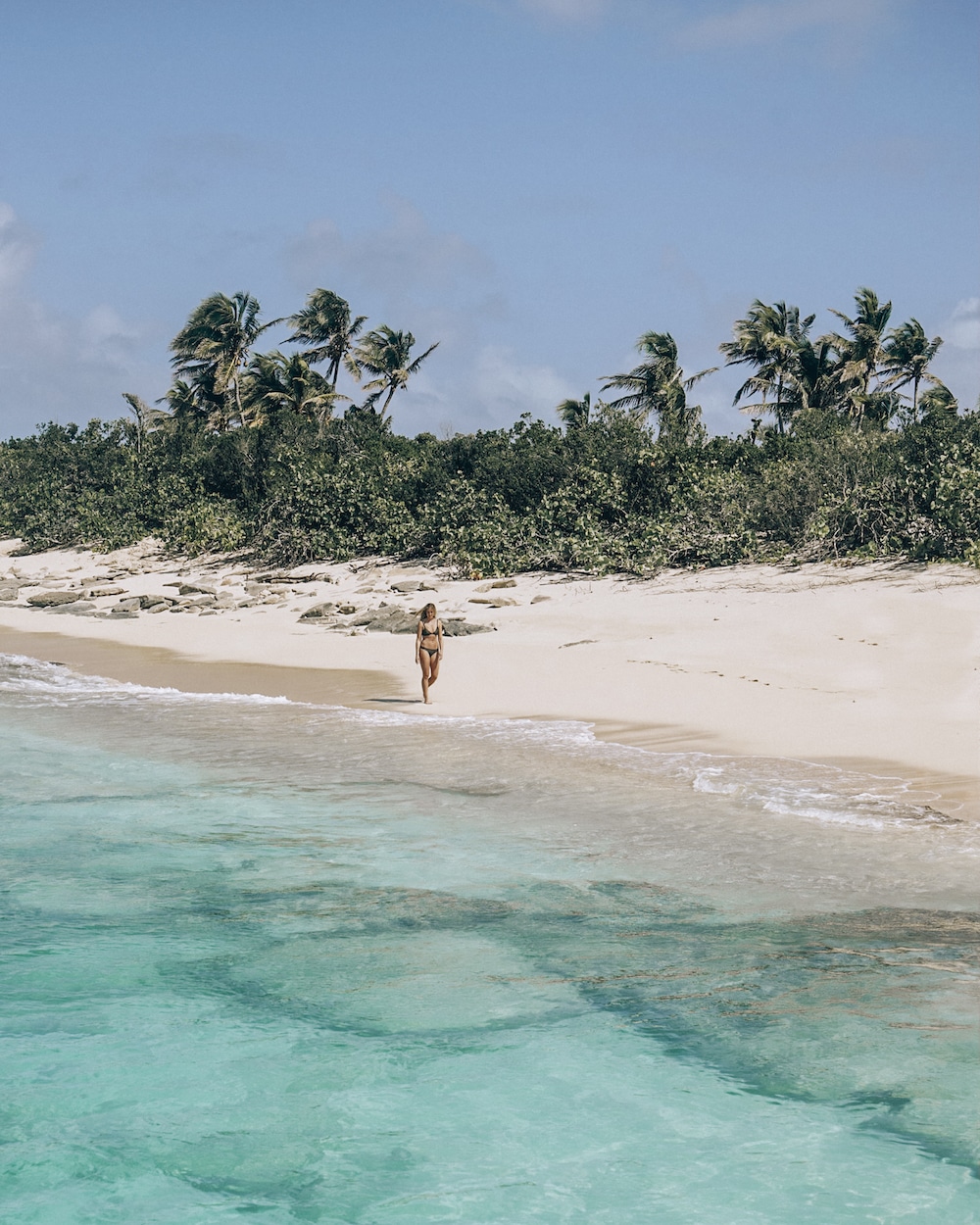 WHERE TO EAT
With only four full days on the island, we sadly couldn't get to every amazing eatery that was recommended to us, so I've also included all of the best recs I received from people on Instagram below, including my own.
Delicias in La Concha: This was the very first place we dined in San Juan and it set the bar high. This is a great spot to get a taste of a more curated menu of Puerto Rican cuisine.
Lote 23: Can't agree with your travel buddy on what to eat? No problem. Head to Lote 23, literally meaning "lot 23" which is essentially a gathering of the yummiest food carts all in one place — and there's a lot to choose from. From poke and BBQ, to gourmet popsicles and everything in between, this is a great place to come on a sunny day and enjoy some al fresco eating.
El Jibarrito: The best local spot we tried while in Puerto Rico. The food is authentic and delicious and the portions are large. Don't miss ordering up the mofongo, which is a classic Puerto Rican dish made from a base of mashed plantains.
1919 at Condado Vanderbilt: Definitely the highlight of our culinary experiences in San Juan, 1919 is a treat for the senses — especially if you go for the chef's tasting menu, cooked up by Michelin starred chef, Juan José Cuevas himself.
La Bombonera: The oldest restaurant in Old San Juan, La Bombonera originated in 1902 and has become somewhat of a landmark and beloved by locals and tourists alike.
Señor Paleta: The best way to cool down in the heat of San Juan? Head to this hole-in-the-wall shop which serves up artisanal popsicles with creative flavors like Oreo, Strawberry Mojito and Nutella.
Gustos Coffee: This family owned business was the first specialty coffee in Puerto Rico and has two locations in San Juan. Don't worry, if you miss a stop here you can still try some of their coffee on the way out of the island at the airport.
Café Comunión: Owned by two-time Puerto Rico Latte Art Champion, Abner Roldán, Café Comunión was hit hard by Hurricane Maria but is proudly back up and running serving some of the best coffee on the island.
Patio del Nispero: The restaurant within Hotel El Convento, this spot is open-air and perfect for enjoying a romantic dinner on a warm night.
Oceano: This modern venue comes with gorgeous ocean views and serves up a selection of seafood dishes with tropical flair.
Santaella: With a menu created by Puerto Rican chef and cookbook author, José Santaella, this upscale foodie spot is located in La Placita, one of the best areas of the city for dancing late into the night.
Marmalade: Another great spot for foodies, the US-born chef here apprenticed under Gordan Ramsey and has hit it off with the plant-based crowd as his sustainable menu caters to those with dietary restrictions.
Pinky's Calle Loiza: Beloved for its Mallorca sandwiches and Cafe Con Leche, this casual San Juan establishment has been getting rave reviews from customers for almost 20 years.
Jose Enrique: Founded by Jose Enrique, the first Puerto Rican chef to be named a James Beard Award semifinalist, this eatery is an absolute must, but be prepared to wait — no reservations are accepted here.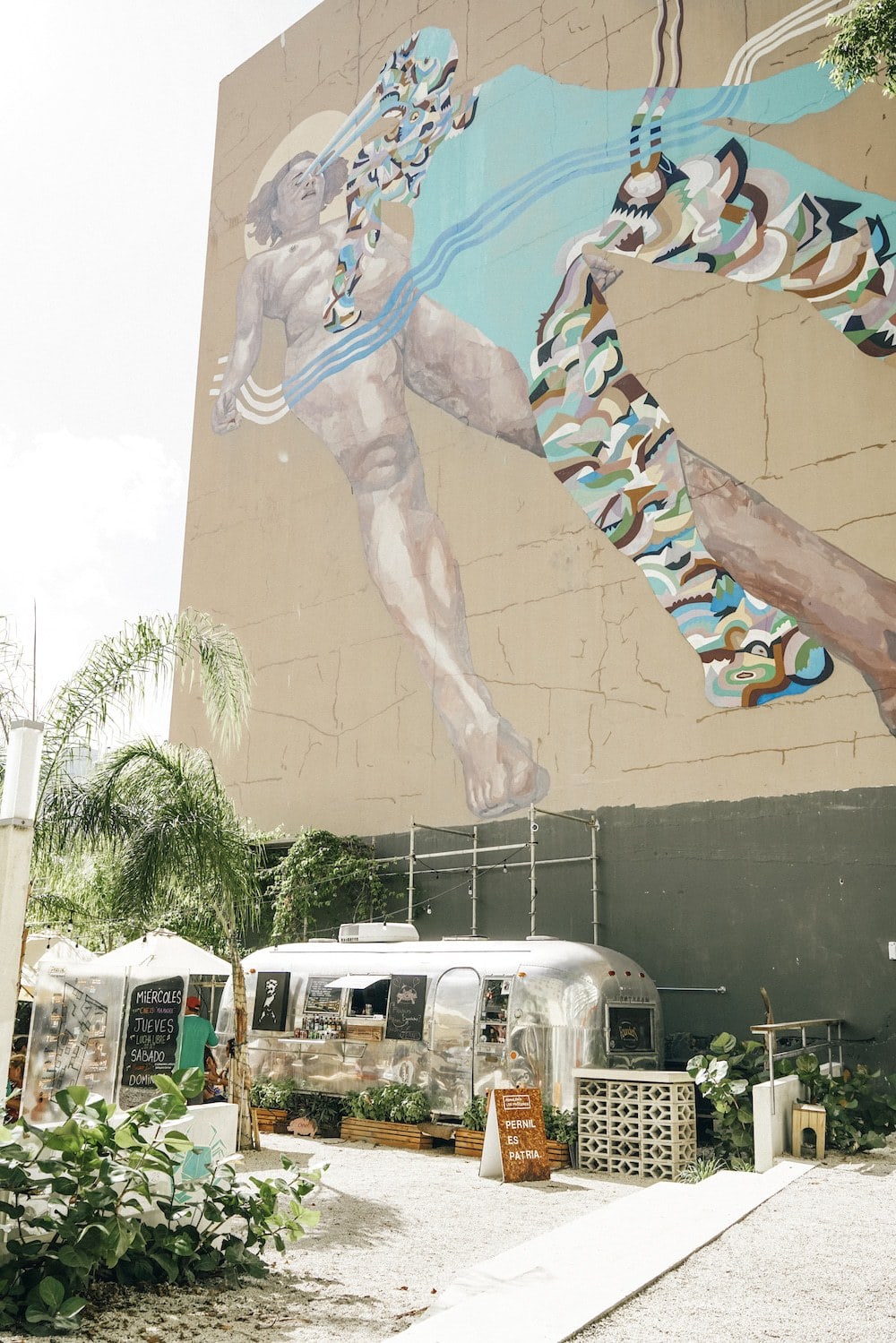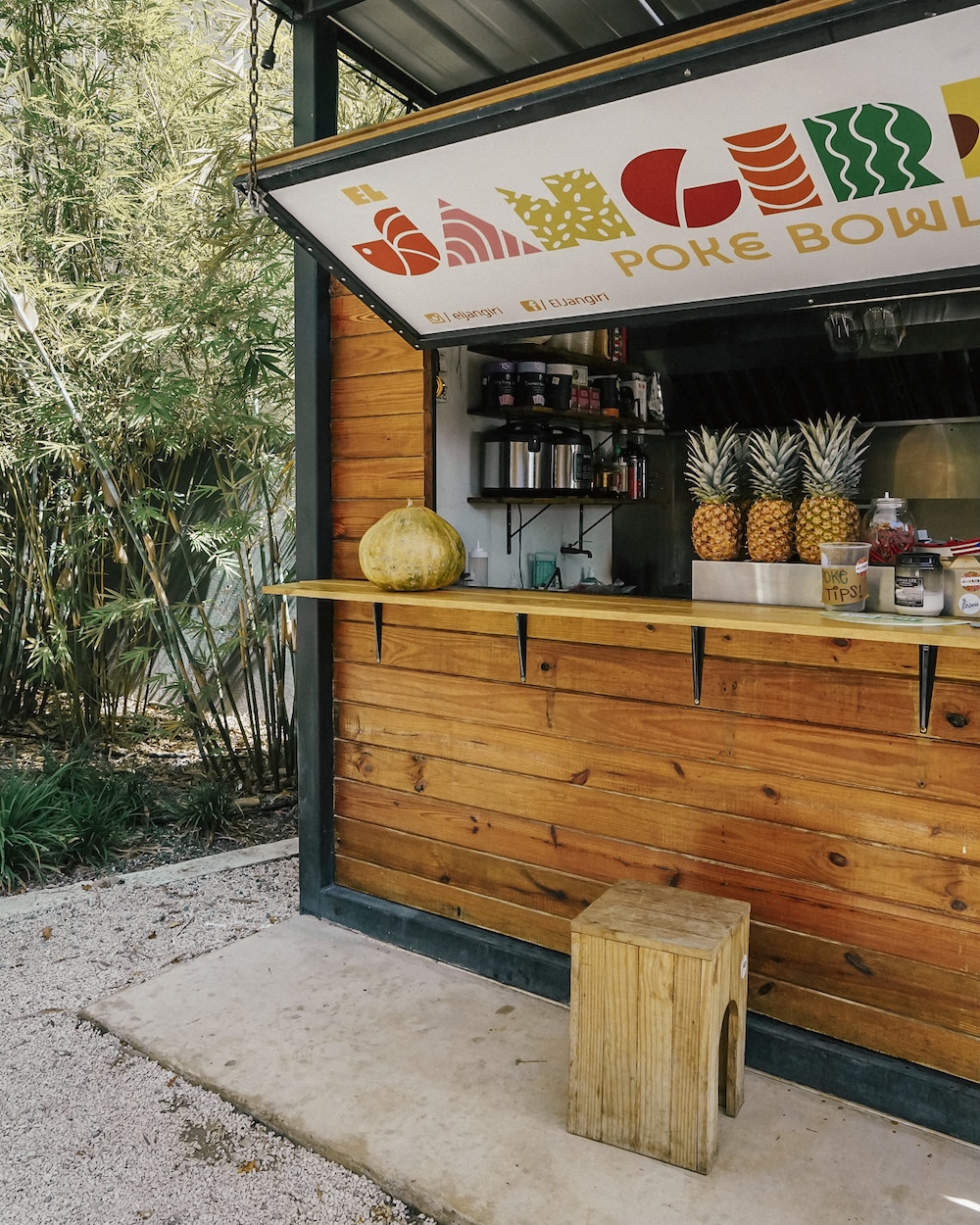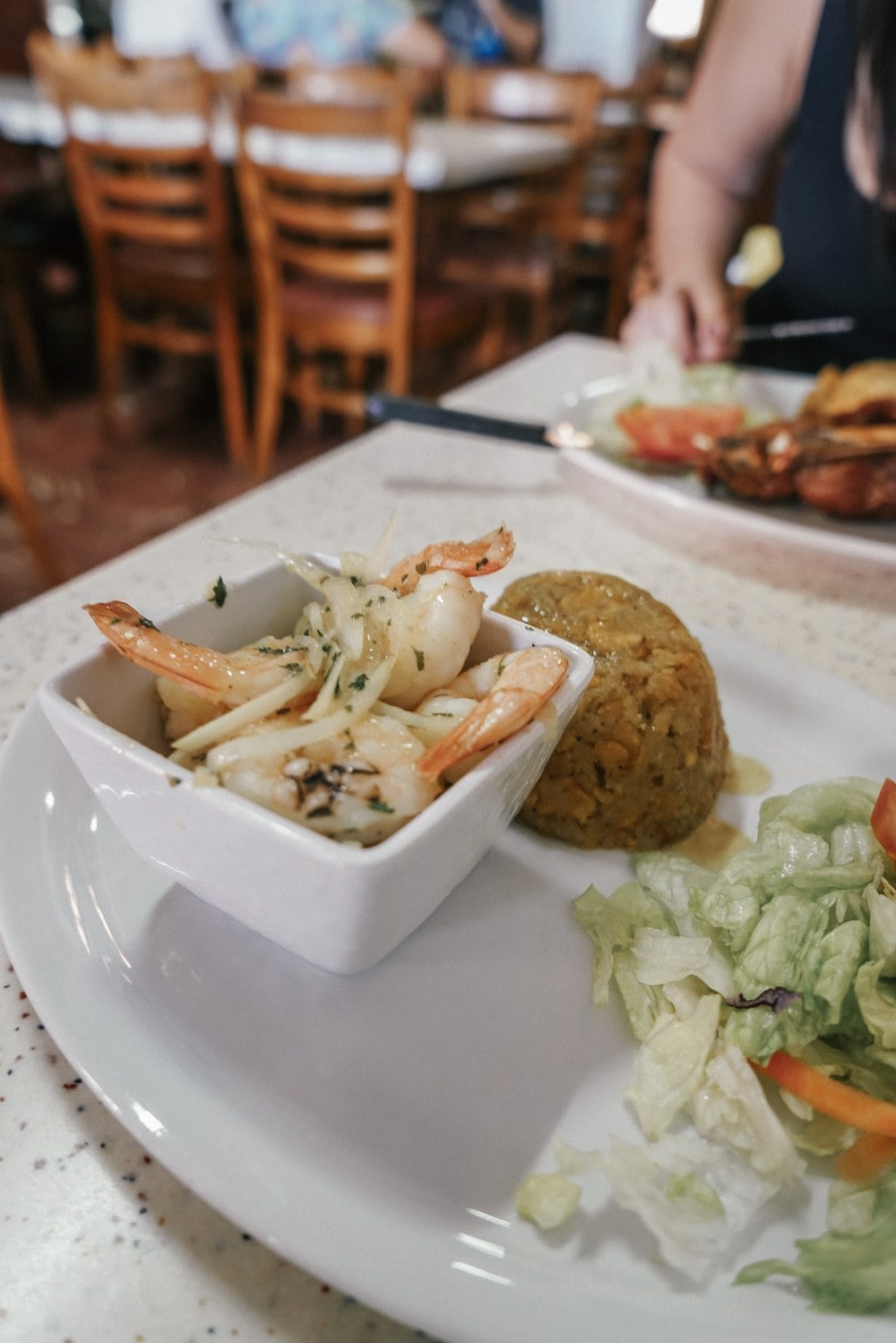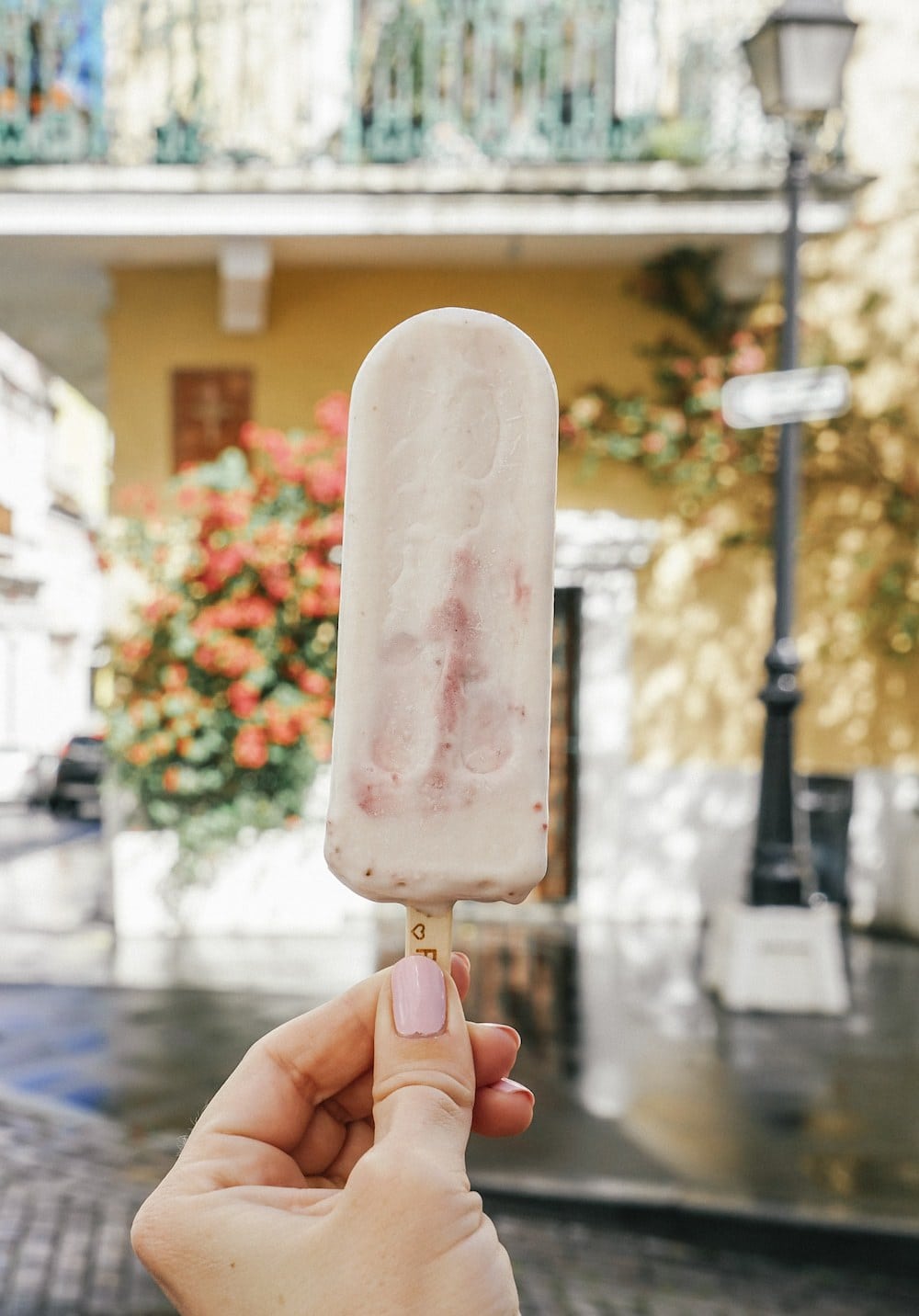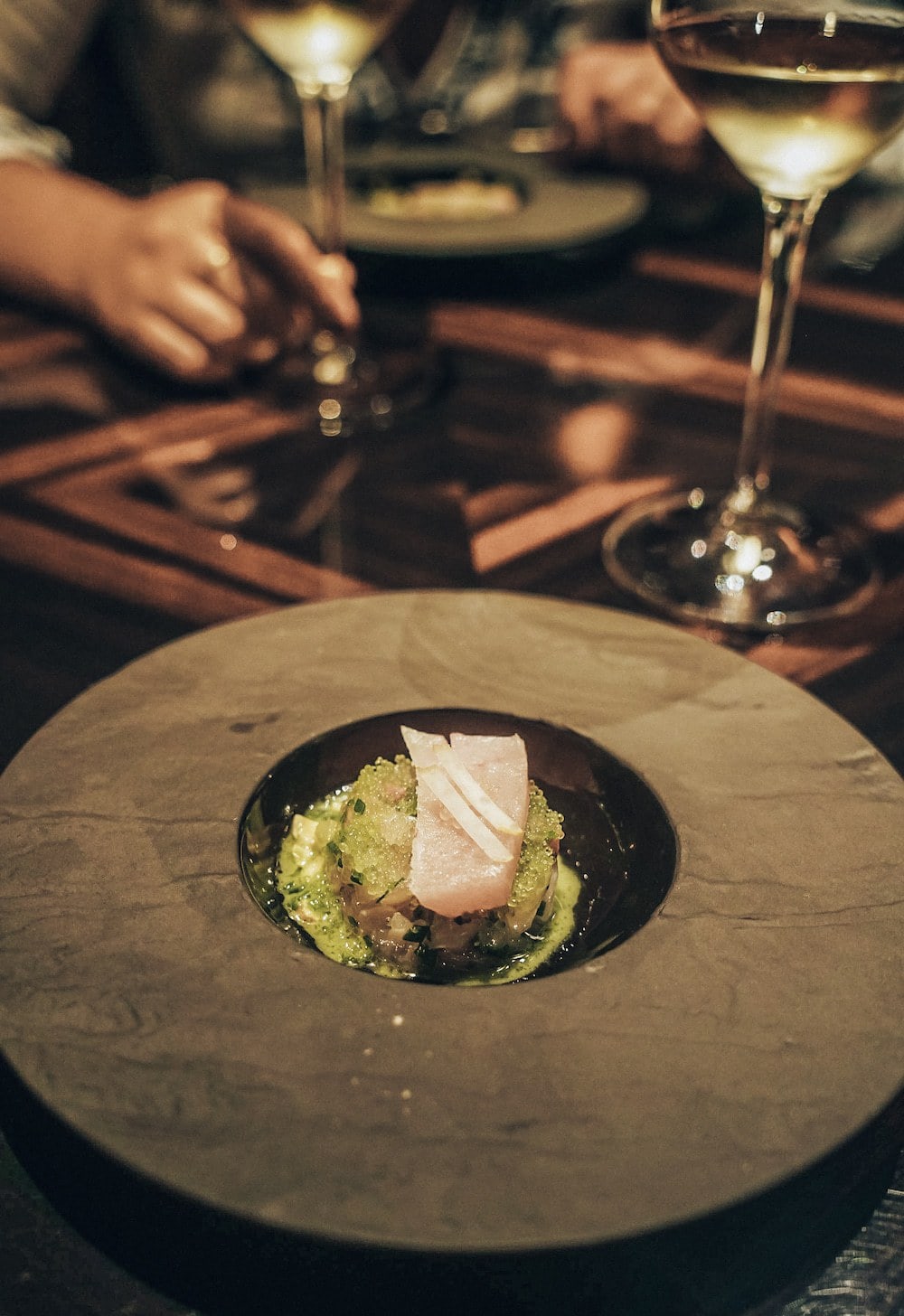 WHERE TO DRINK + DANCE
La Factoria: If you only go to one place to drink and dance during your stay in San Juan, make it this one. La Factoria is a speakeasy bar with multiple rooms for dancing of all kinds. Make sure to order up the lavender mule if you're into that kind of thing. It's delicious!
La Placita: Located in Santurce, this daytime market turns into the hottest nightlife spot after dark, with an endless array of atmospheres and dancing styles to choose from.
Other spots recommended to us for dancing were: Garabatos (for hip hop dancing/reggaeton), La Respuesta (for Monday night dancing) and Marullo.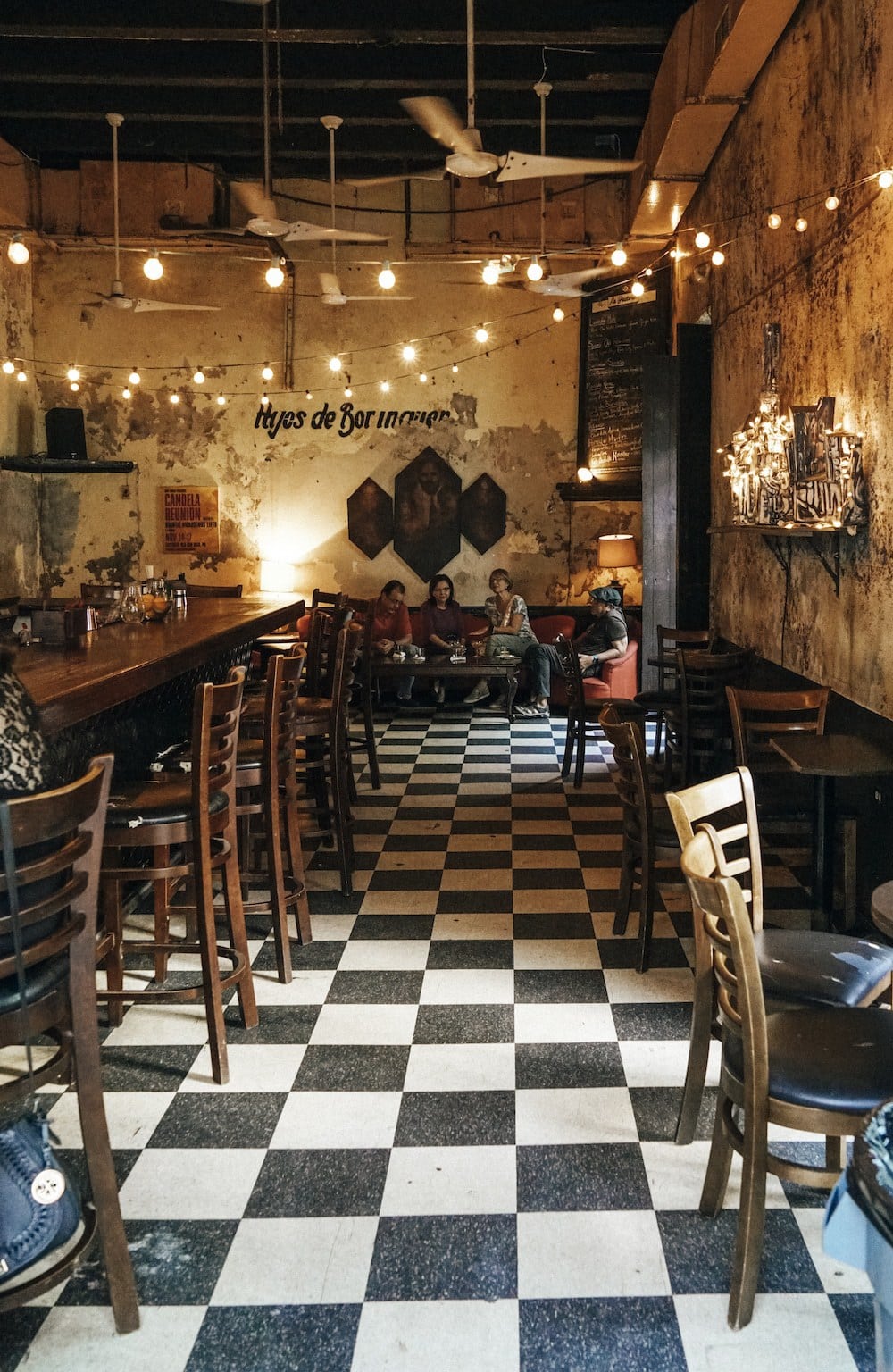 ***
Live Like It's the Weekend was graciously invited as a guest of Hotel El Convento and Condado Vanderbilt, but as always, all my opinions are my own and I would never promote anything I don't freaking love.