If my Instagram feed is any indication, Banff is one of those spots in summer that people go bananas over. Nature photographers, hiking enthusiasts and travel bloggers alike hit the trails with the goal of capturing the region's most stunning blue lake waters and jaw-dropping vistas. But why is this mountain town getting all the love in the summer months? What about Banff in winter?
After visiting the snowy tundra this past November, I'm here to tell you that this destination in Alberta, Canada is just as beautiful with a heavy dusting of snow as it is with a dose of Vitamin C. Yes, it might be colder (ok…much, much colder), but photography nerds like me will love the contrast to high season in both the changing landscapes — and the lack of tourists!
Still not sure if you want to experience a Banff winter? Here are my favorite photography spots in Banff and beyond that might just convince you that this place is a real life snow globe not to be missed! Keep scrolling peeps.
Bow Lake
Athabasca Falls 
The Icefields Parkway
Pyramid Lake
Johnston Canyon
Banff Gondola Viewpoint
Emerald Lake
Lake Louise 
Town of Banff
Peyto Lake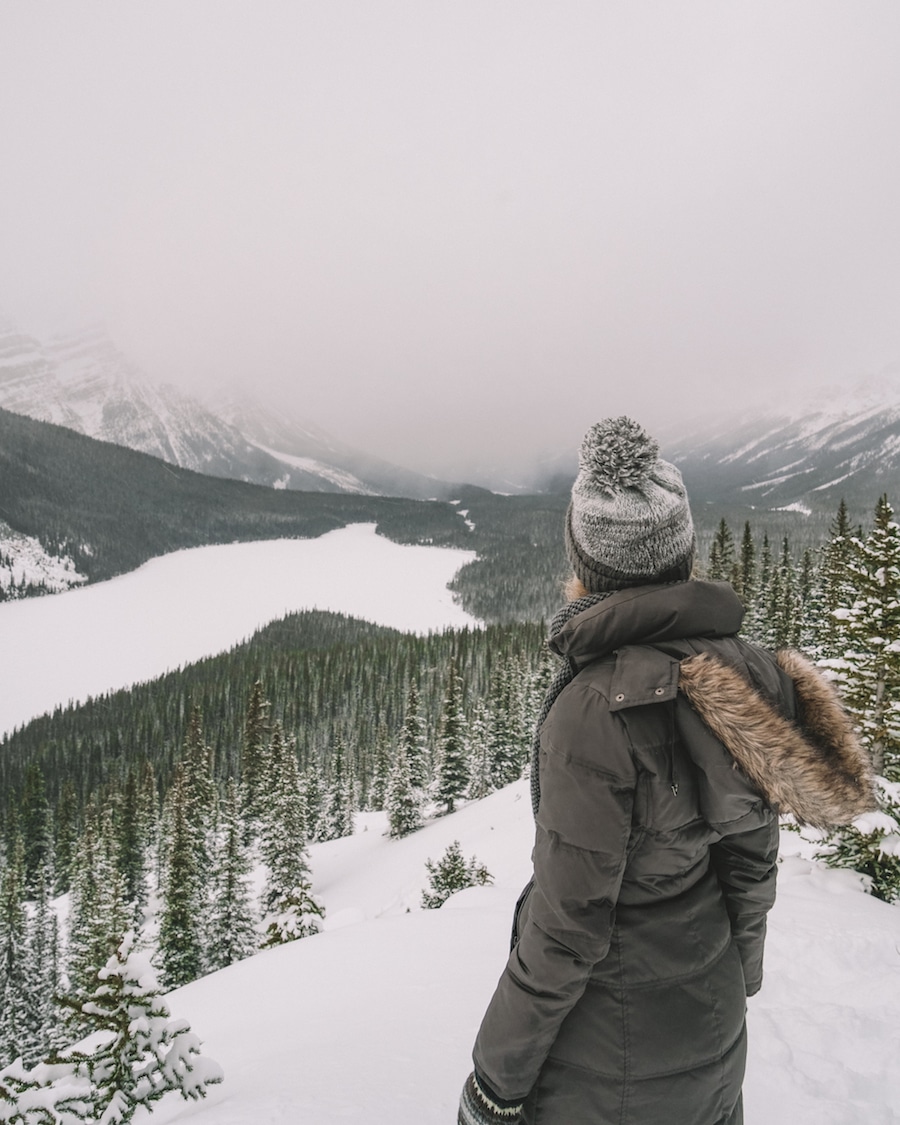 Sulphur Mountain Boardwalk
Are you convinced yet to visit Banff in winter? Let me know in the comments below!
PIN IT FOR LATER