The Four Seasons brand of course needs no introduction, but it's especially exciting that the luxury hotel group's Austin property has just officially completed a beautiful renovation this month to bring the city's visitors an even more luxurious experience during their stay in the Texas capitol.
I was honored to be invited to visit the Four Seasons Austin during a recent trip for the Travelcon conference, and my visit coincided with the tail end of their exciting renovation. Luckily I was able to enjoy the refreshed rooms with their light and bright décor details along with the hotel's stunning new spa (which boasts a Himalayan pink salt wall that's calming in a hypnotic sort of way), but the pool and restaurant remodels weren't quite completed by the time of my visit. Future guests will love the new and improved dining options on site (photos included below) and the refreshed pool in future months. If you're headed to Austin and not sure where to rest your head at night, let me do a little convincing below that the Four Seasons should be on your hit list.
WHY YOU SHOULD STAY
The Four Seasons property is the perfect luxurious and modern retreat set in a city known for its particular brand of retro funk and grit. Staying at the hotel brand's ideally located Austin property will give you a mix of both worlds, so you can spend your days exploring the city's unique creative culture and get the ultimate experience of rest and relaxation when you check back into your room each night.
THE ROOMS
With tasteful, understated design details, Austin's Four Seasons property feels both modern and luxurious, but maintains all of the cozy comforts that I personally cherish in any hotel I visit.
I stayed in one of the hotel's lake view suites which features a living room and guest bath (including shower) as well as a massive bedroom with a private balcony and a gorgeous bathroom with soaking tub and separate shower. Rooms are made up twice per day at the Four Seasons, which ensures you always come home to a fresh and clean room and a bed you'll fantasize about diving into after a long day exploring or in back to back meetings.
THE GROUNDS
For a city hotel located in the thick of the downtown scene, the Four Seasons does an impeccable job of making guests feel like they've entered their own slice of natural paradise. Windows looking out from the spa are surrounded by lush green foliage, and the lawn on the lake side of the hotel feels like a friend's backyard – albeit with a very nice upgrade. Don't miss the chance to enjoy the outdoors on the back patio and huddle by the bonfire at their weekly s'mores nights.
DINING
There are three main dining options at the hotel, including two main eateries Ciclo and Live Oak, while in-room dining is always an option of course (as you can see above, I took full advantage). Both restaurants take inspiration from Austin's thriving foodie scene, with Ciclo serving as the hotel's modern Texas kitchen and Live Oak introducing Guadalajara-inspired cuisine.
LOCATION
Honestly, you couldn't get a better location than the Four Seasons Austin. Situated in the heartbeat of the city's downtown and adjacent to Lady Bird Lake (which is a major highlight in an otherwise landlocked city), the hotel is literally steps away from a plethora of activities you'll want to cross off your list while in Austin.
Just a 15 minute walk across the bridge, which I could view from my suite balcony, is the once-grimy-turned-hip South Congress neighborhood which boasts a slew of foodie-famous restaurants (try June's, Gueros Taco Bar and Torchy's Tacos) and great shopping that mixes popular stores like Warby Parker and Madewell with one-off boutiques that bring all the Texas vibes (if you're in the market for some cowboy boots, don't miss Allens Boots).
FAVORITE FEATURES OF THE HOTEL
The on-demand margarita cart is a genius service of the hotel, which feels particularly loyal to its Texas roots and is a great way to start any evening with friends (available from 3-6 PM each night).
Another plus: white noise machines beside the beds allow for a restful night of sleep for those accustomed to the particular comforts of non-silent sleeping.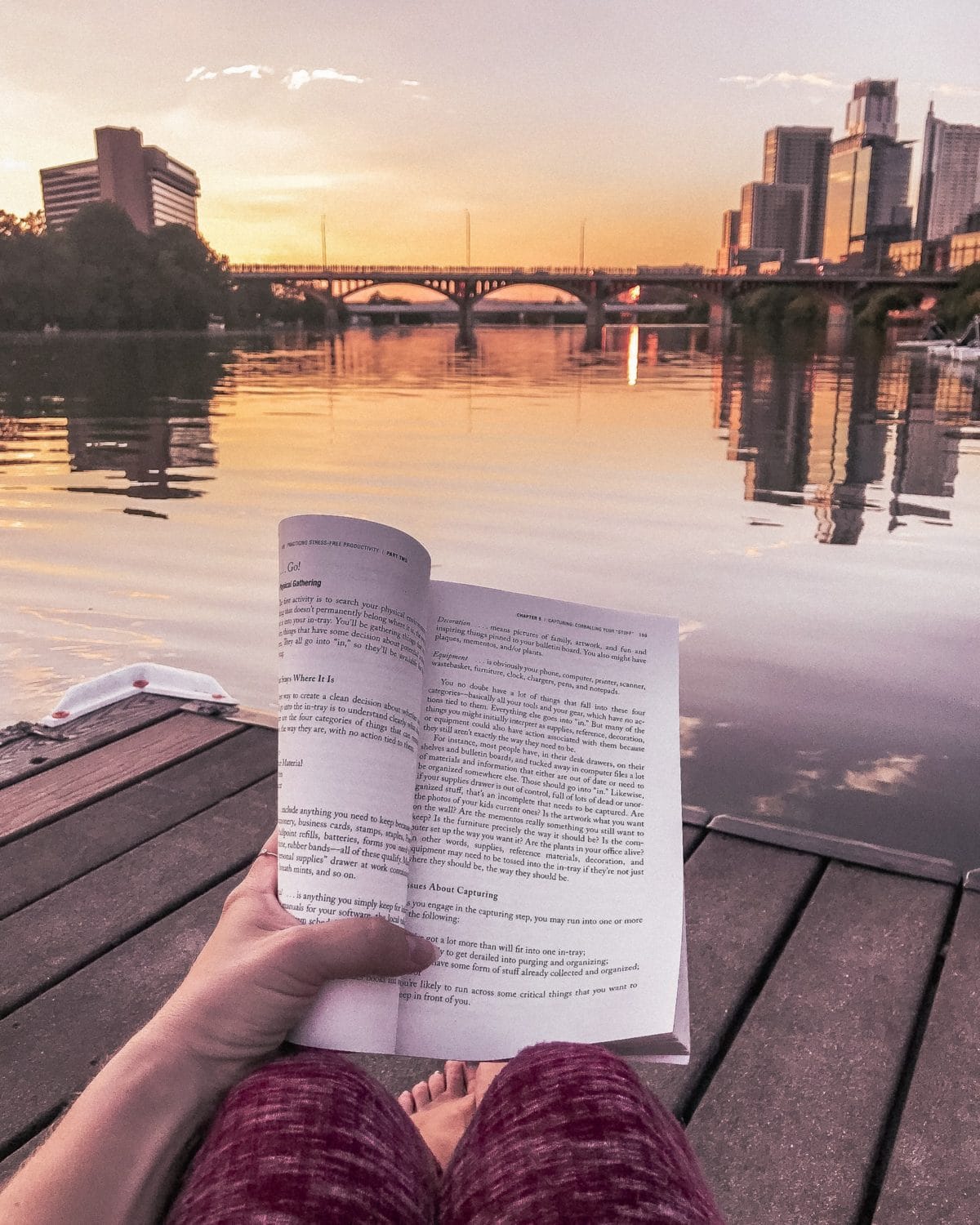 A FEW HELPFUL HINTS
Book a lakeside view room to catch beautiful sunsets each night and the dance of a million bats that migrate out from beneath the South Congress bridge at dusk each evening
Ask about their paddle boarding specials if you're keen to get out on the water during your stay (highly recommend on those hot Austin summer days)
The Four Seasons Austin is a pet friendly hotel! Just make sure to check in with hotel staff regarding the size and details of your furry friend.
Rooms at the The Four Seasons Austin start at about $645 per night. Book now.
***
Live Like It's the Weekend was graciously invited as a guest of the Four Seasons Austin, but as always, all my opinions are my own and I would never promote anything I don't freaking love.