It's no secret that I live for a chic cafe. Something about ordering up my favorite hot beverage (attempted in the local language) followed by camping up at a table amongst locals for a solid couple of hours makes me feel for a second like I'm actually a resident in whatever destination I happen to be traveling to at the moment.
It's such a simple thing—and something I do quite frequently at home—but there's something extra special about reliving this experience in a new country, no?
Lisbon is one of those cities that's full of hip cafes at every turn, but there are a handful that clearly stood out from the rest during my trip. Below, you'll find my favorites smattered throughout Lisbon and if you've been to this Portuguese destination before, I'd love to know where you found the coolest cafes in the comments below!
The Best Cafes in Lisbon to Check Out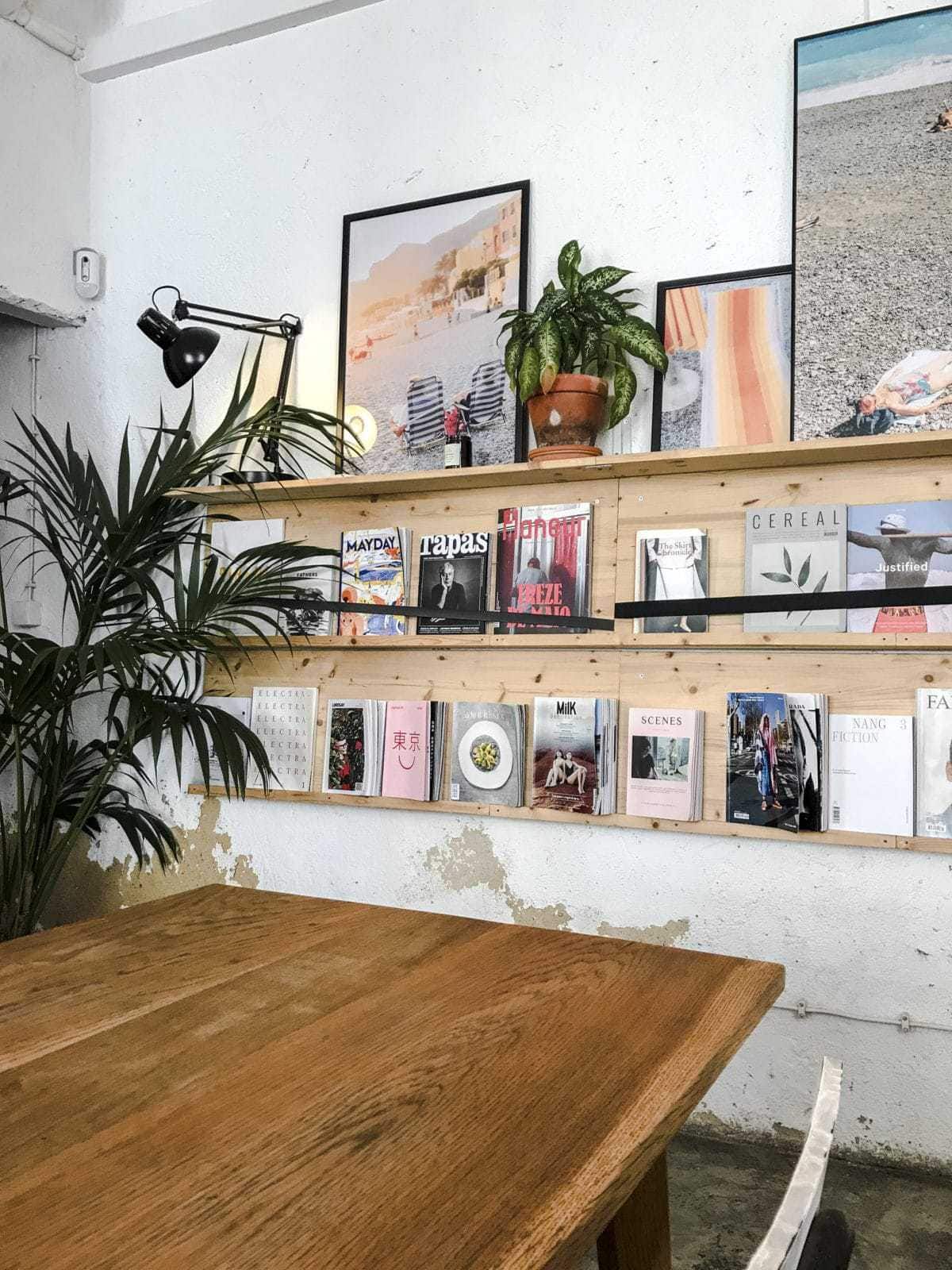 Hello, Kristof
This tiny little hole in the wall cafe is probably my favorite of the bunch. It may or may not (read: likely) have something to do with the fact that I grew up wanting to work for a magazine, and the back wall of Hello, Kristof is lined with them. If you can snag a seat amongst the limited space, chill for awhile and try the avocado toast. If you can't, the good news is that two of my other favorites The Mill and Dear Breakfast are within striking distance.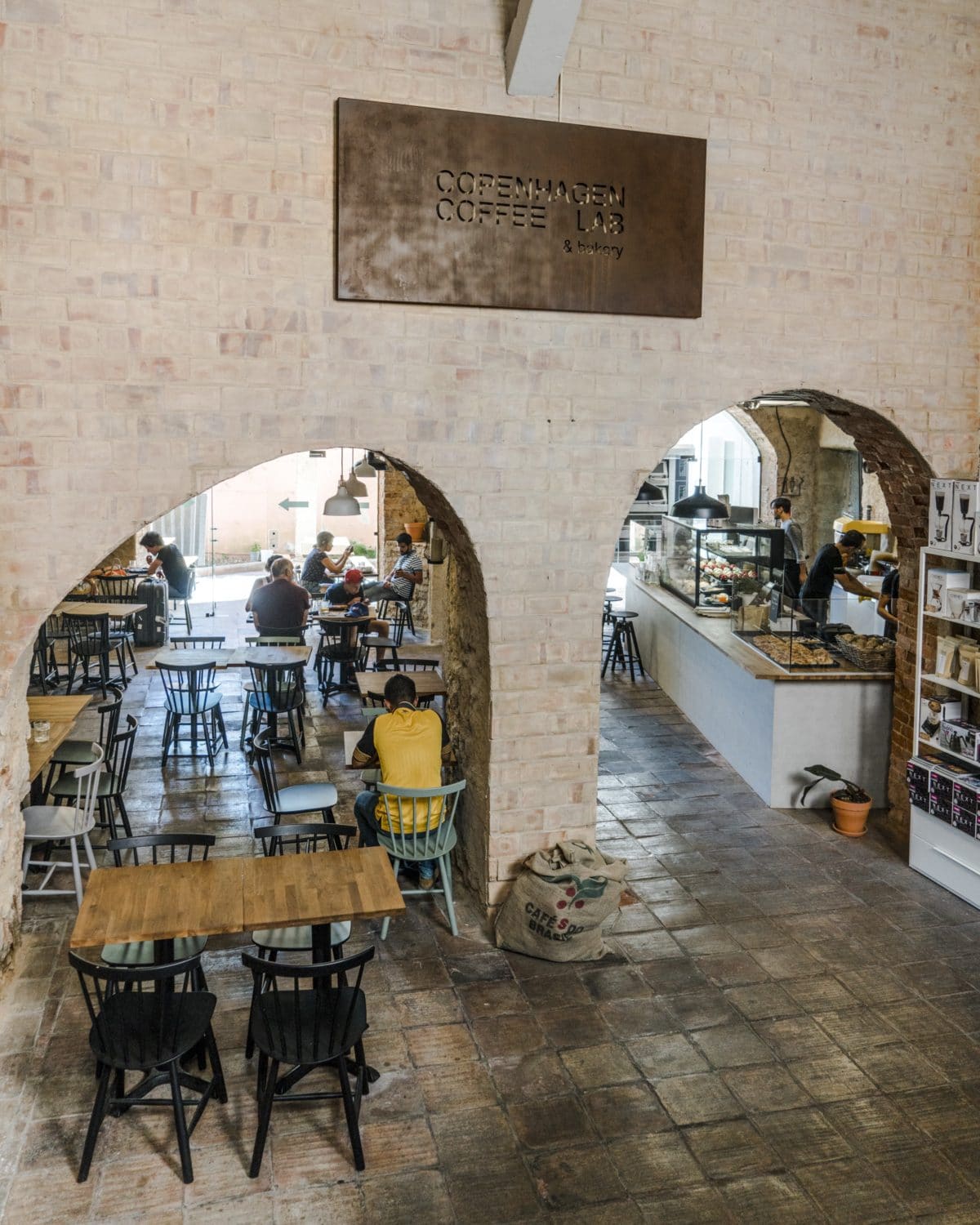 Copenhagen Coffee Lab
Brewing specialty coffee in Lisbon since 2014, the Denmark-based company has expanded throughout the city with four locations of their Copenhagen Coffee Lab brand. They even won an award this year for the Best Coffee Shop in Portugal by Portuguese magazine, Drinks Diary.
I loved the Alcântara location for its neighborhood feel (plus, the baristas would always send us home with fresh bread if we stayed 'til closing — and let's be real, that was every day), but the Alfama location, pictured here, was great and spacious as well.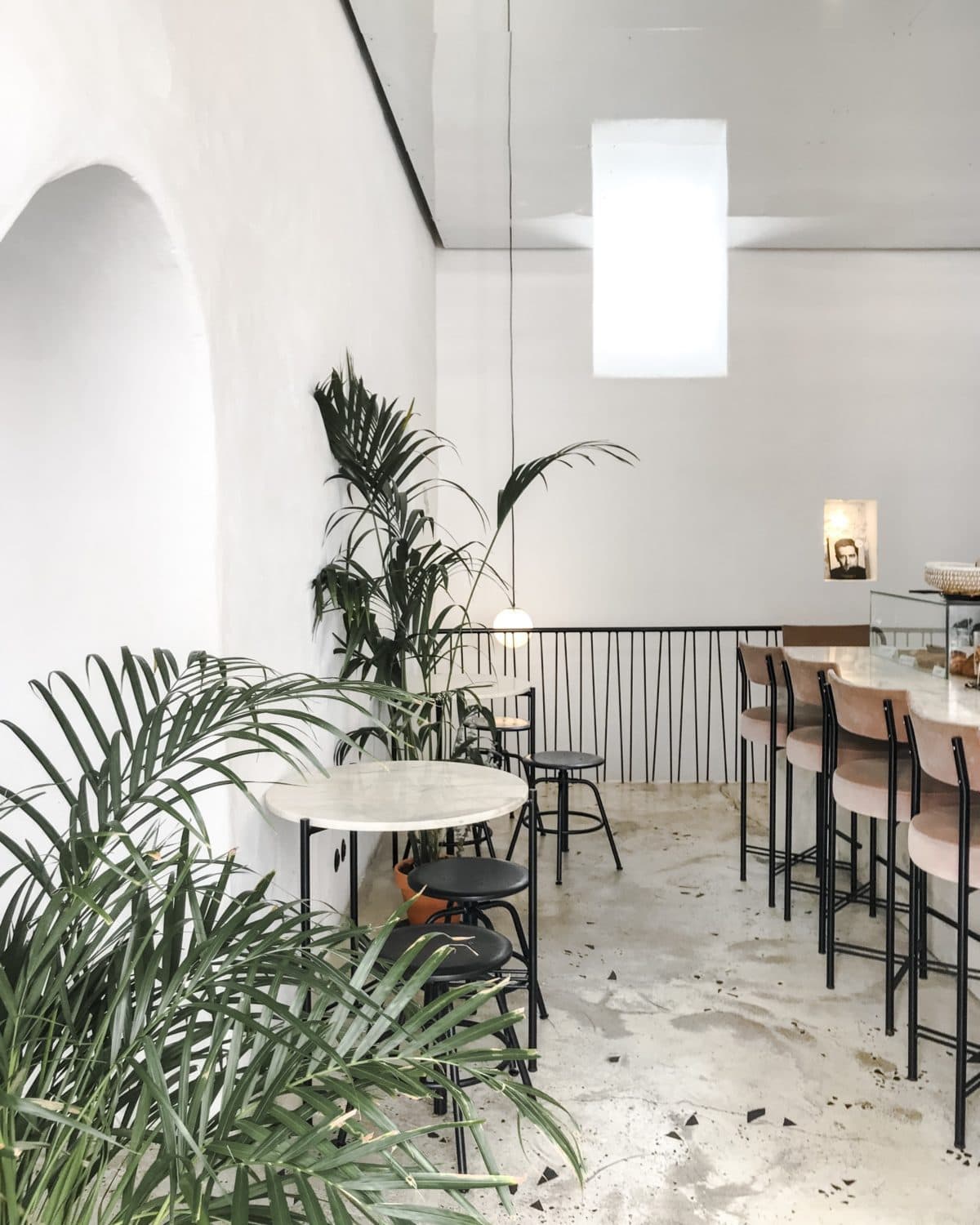 DEAR BREAKFAST
Definitely one of the more chic and sleek cafes in the city is Dear Breakfast, which is fairly new to Lisbon's cafe scene, having opened in summer of 2017. The beautiful interior is washed in white, features airy archways and is accented by plush pink and blue seating. Whether you come here for a quick caffeine hit or stay awhile and enjoy their all-day breakfast, I'm pretty sure you're going to love everything about this stunning spot.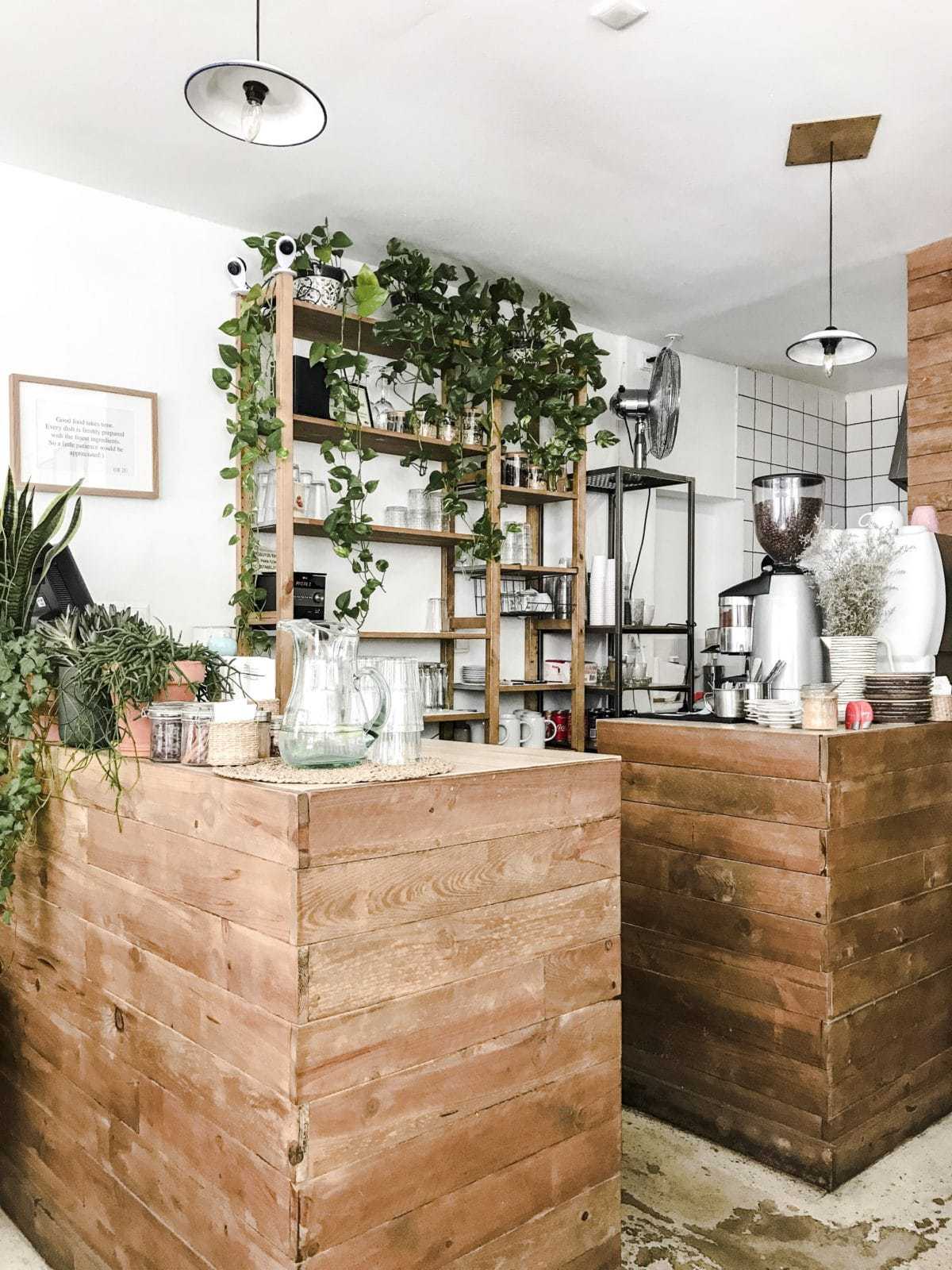 HEIM
One of the most beloved cafes in Lisbon, Heim, has an intimate street-corner vibe located in the Santos neighborhood. Tables can fill up quickly especially on the weekends, but with a menu that will satisfy both the vegetarians and meat-lovers in your party, it's well worth the wait.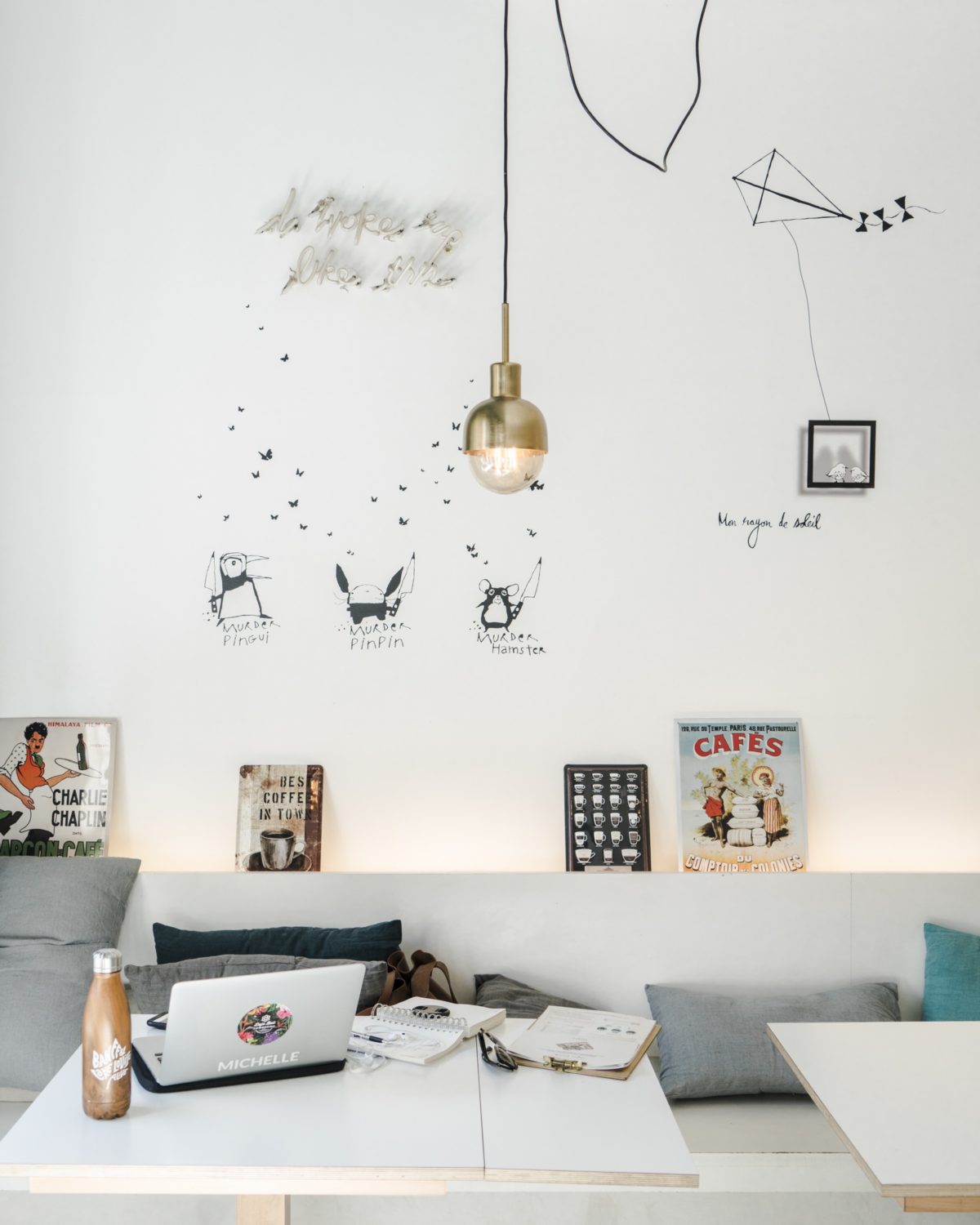 WISH SLOW COFFEE HOUSE
Located in fashionable shopping mecca, LX Factory, Wish Coffee is a relaxed oasis in the center of it all and is part coffee shop part concept store. As you can see from the photo, it became one of my go-to work spots during my two weeks in Lisbon (yes, I have my name on my laptop…it's a long story).
They do serve light bites at Wish, but their baked goods are really what stood out to me during my frequent visits here. The only complaint I have about Wish is their lack of AC, so if you're visiting Lisbon during the summer months, I wouldn't choose this as your work spot on a really hot day.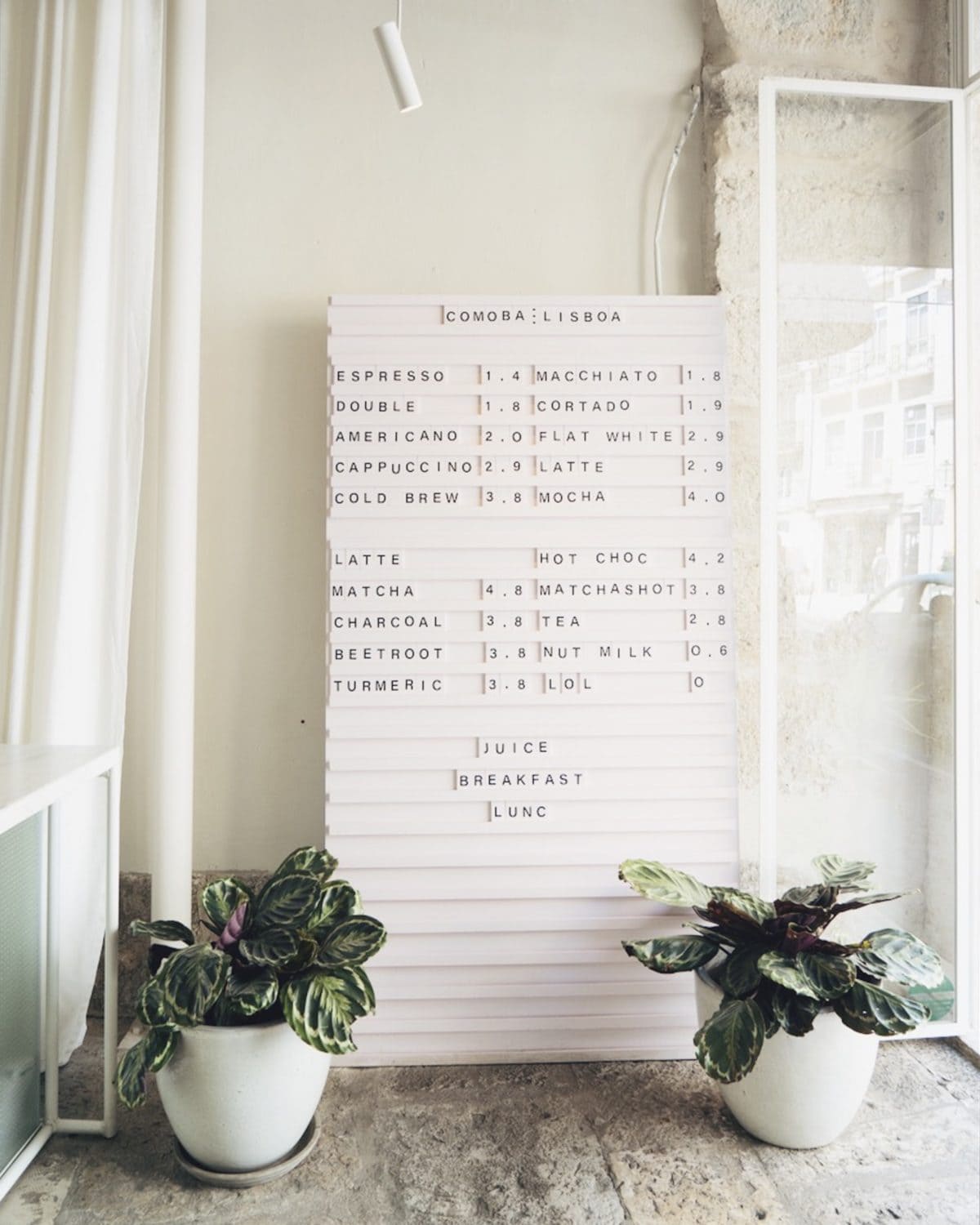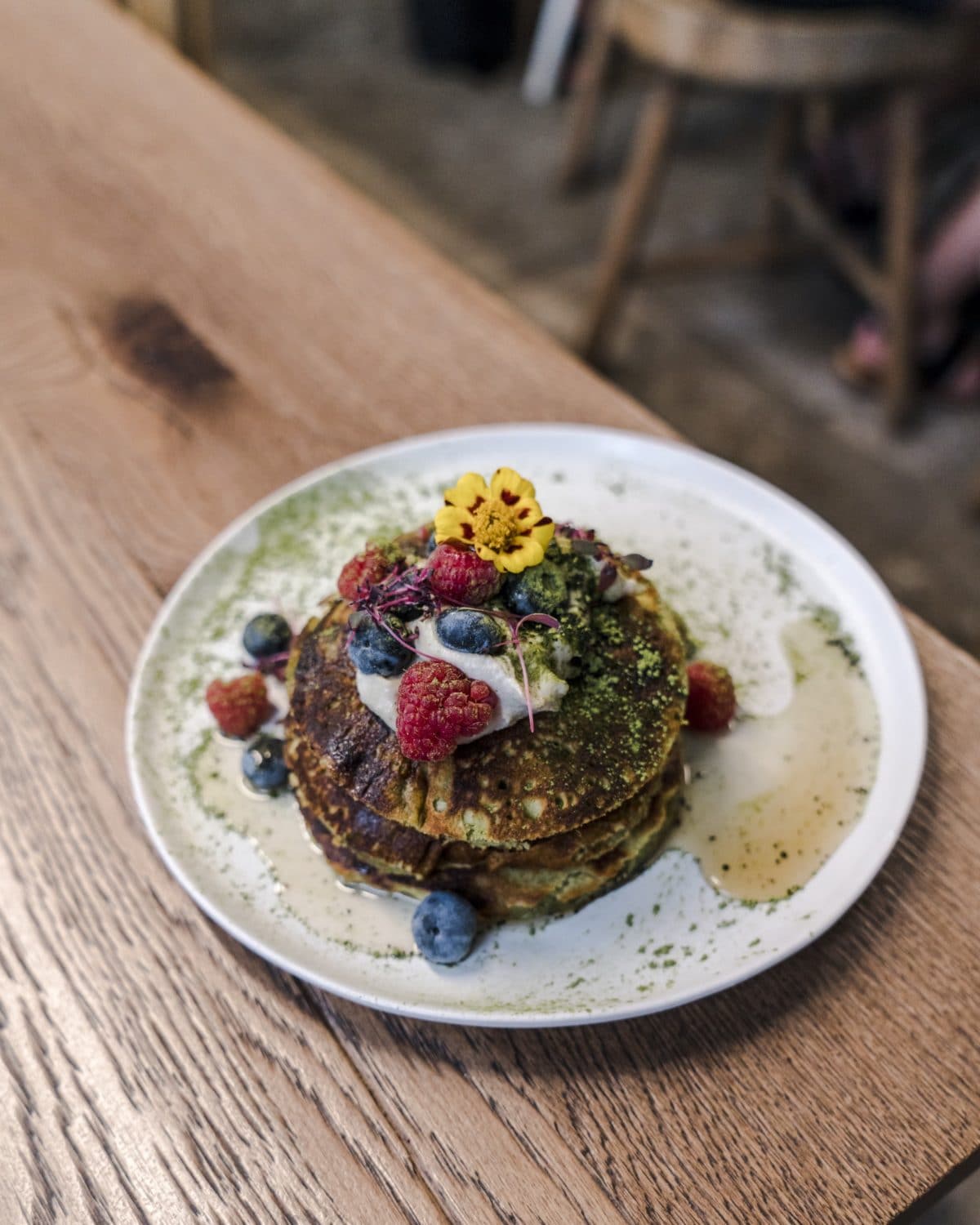 COMOBA
The trendiest newcomer to the Lisbon cafe scene is hands-down Comoba, a beautiful light-filled space that serves up healthy dishes with no refined sugars or processed ingredients.
I was lucky enough to meet one of the cafe's owners during my stay in Lisbon, and he shared a great deal about how the business sources produce from local farmers and how much they care about the ingredients they put into their dishes. Bonus: they make their own almond milk in house and source their matcha directly from Japan!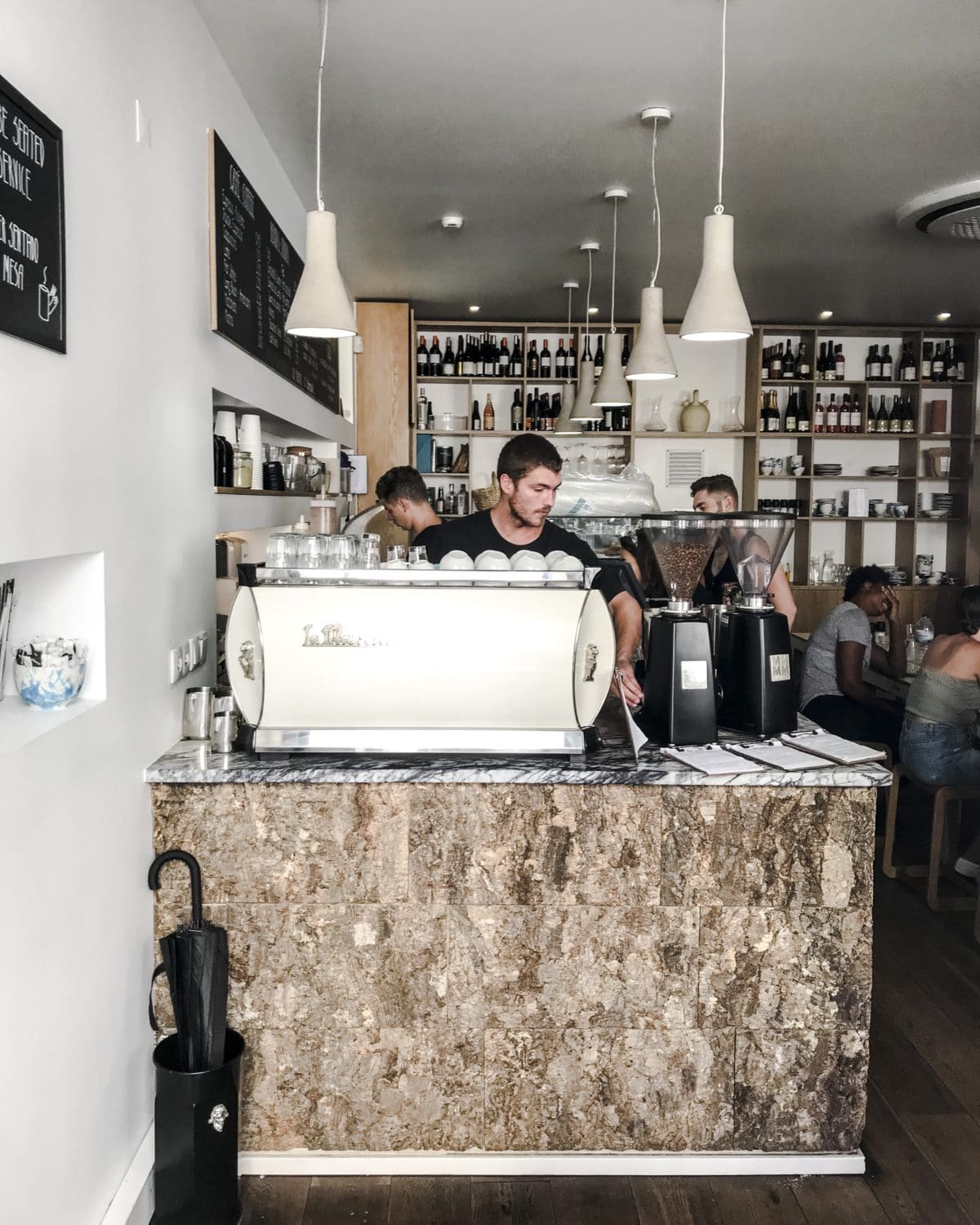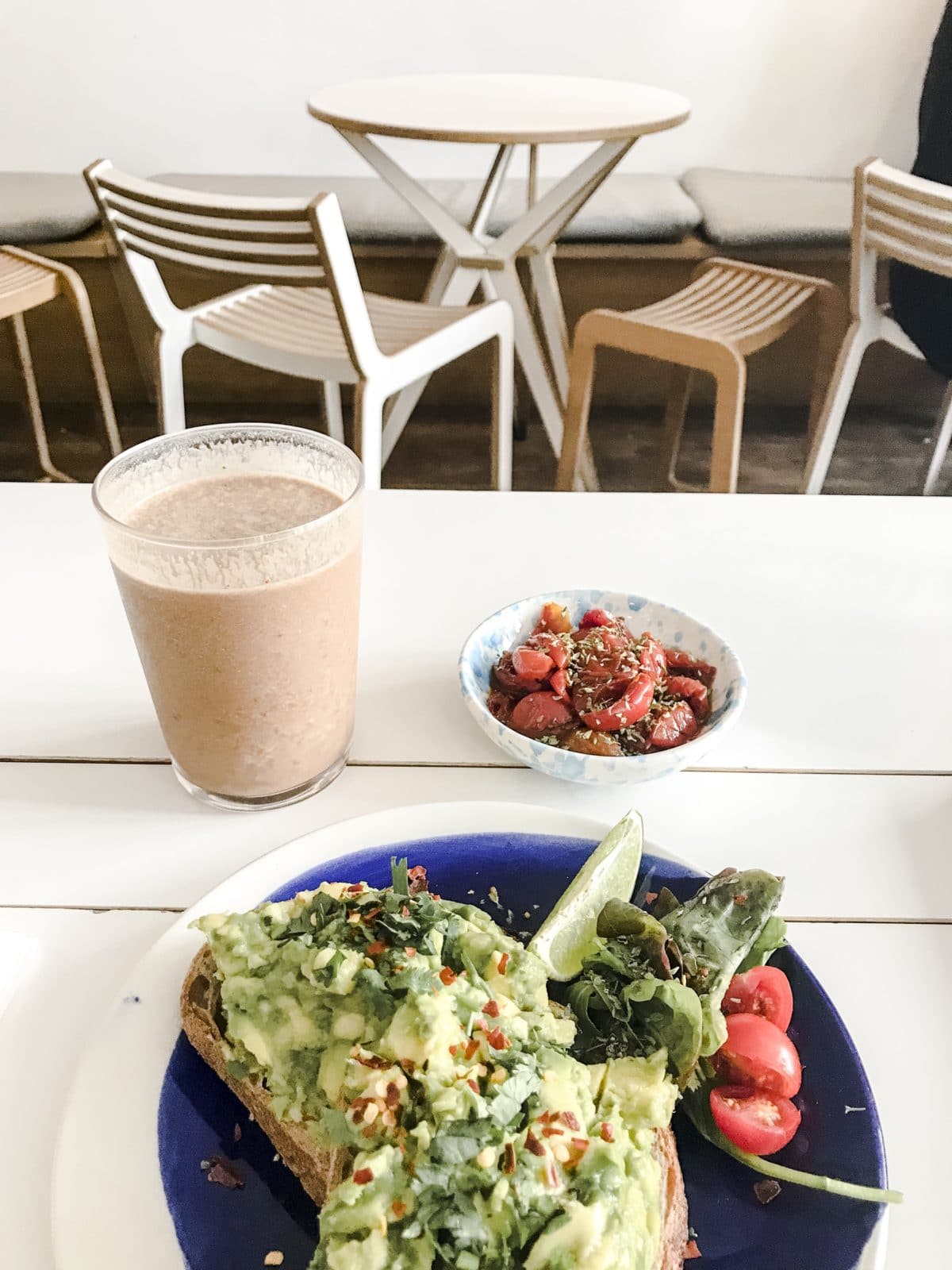 THE MILL
A Lisbon breakfast staple, The Mill, is a great place to gather with friends over a coffee, smoothie or avocado toast. Expect to wait in line as space is limited, but tables seem to move pretty quickly here. If you find yourself in Ericeira (a surf town north of Lisbon), make sure to check out their second location there as well!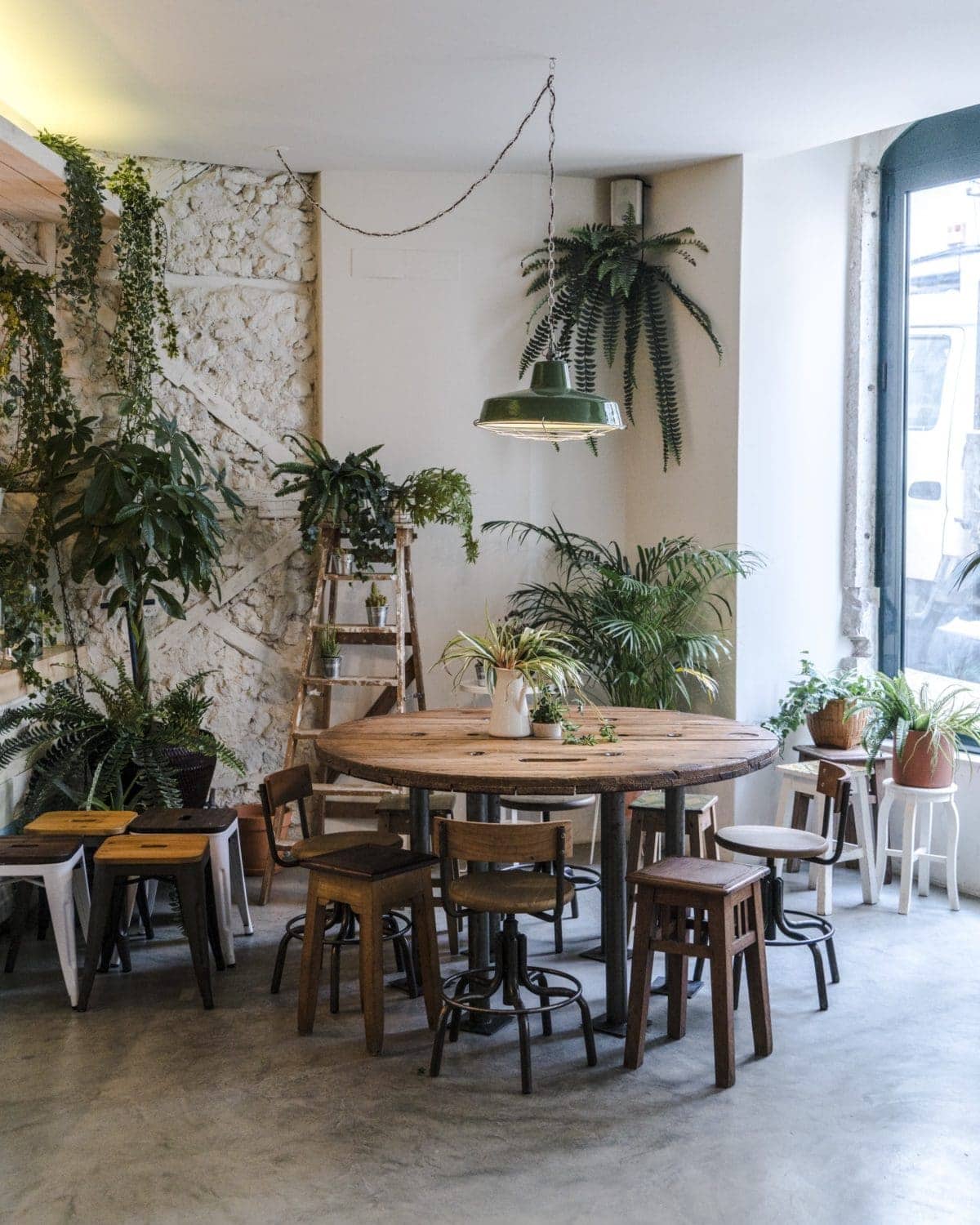 FLORA AND FAUNA
With dreamy, lush greenery that pays homage to Flora and Fauna's catchy moniker, this space is just as pleasant to sit in as it is to eat at. This is the spot to go to for gluten-free and vegan/vegetarian options, but there are other more meaty menu items as well. I had a delicious ahi tuna bowl here on my first night in Lisbon that was the most delicious welcome to the city.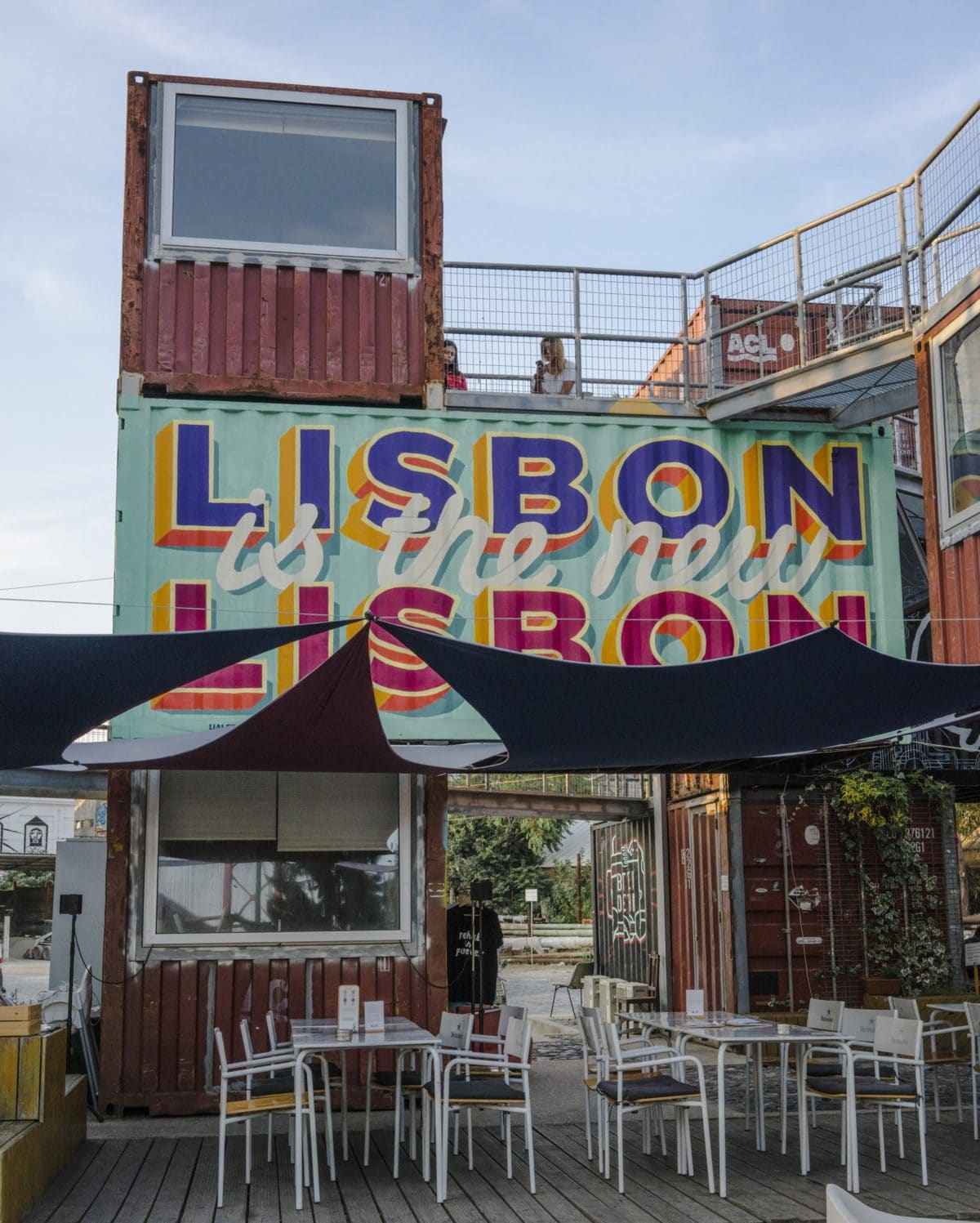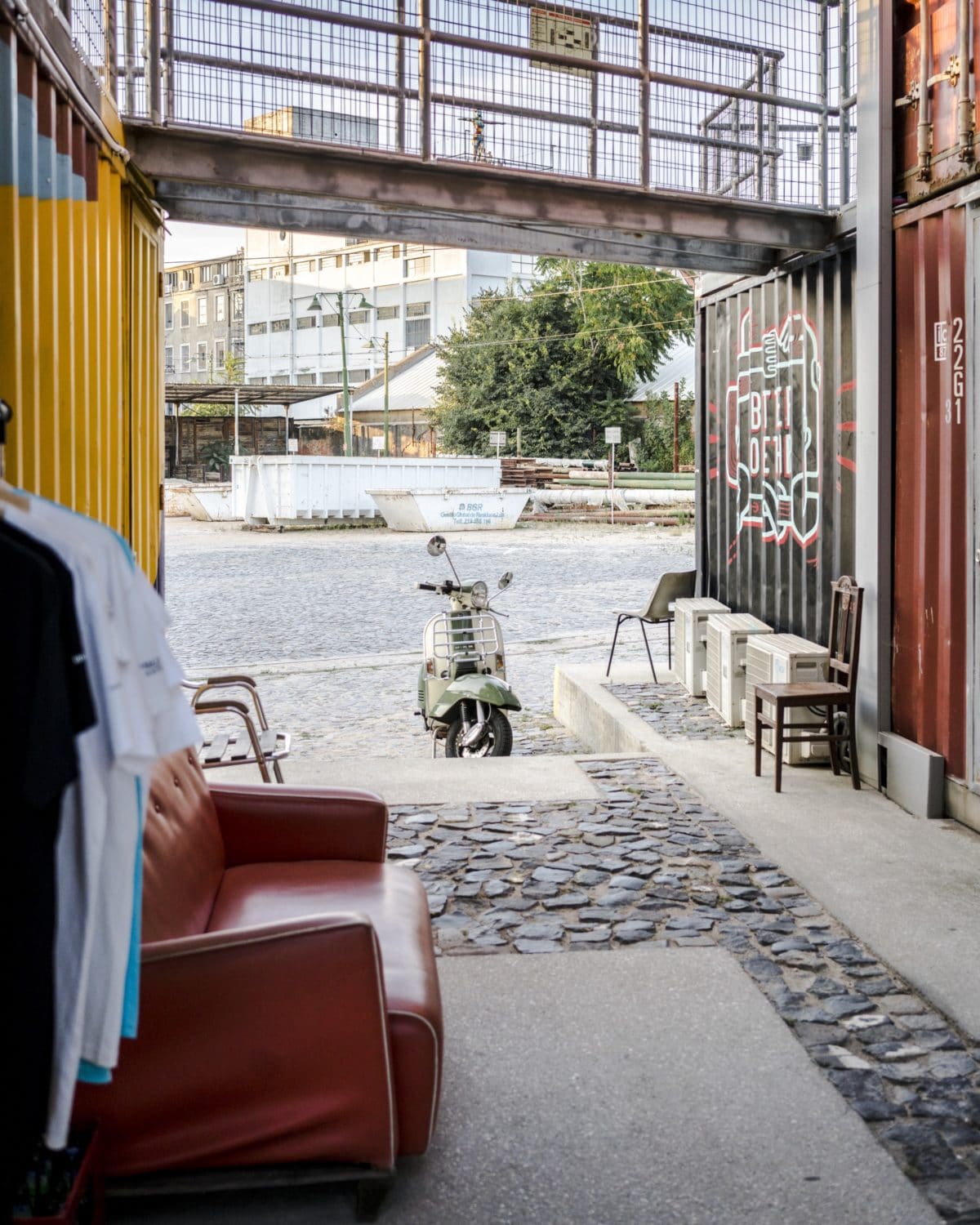 VILLAGE UNDERGROUND
Part cafe, part co-working space, part creative community, the Village Underground is a unique corner of Lisbon constructed from shipping containers and double decker buses that attracts a global community of creatives and remote workers. Even if you don't stick around, it's worth checking out just to see what a cool construction this place is, just a stone's throw from LX Factory.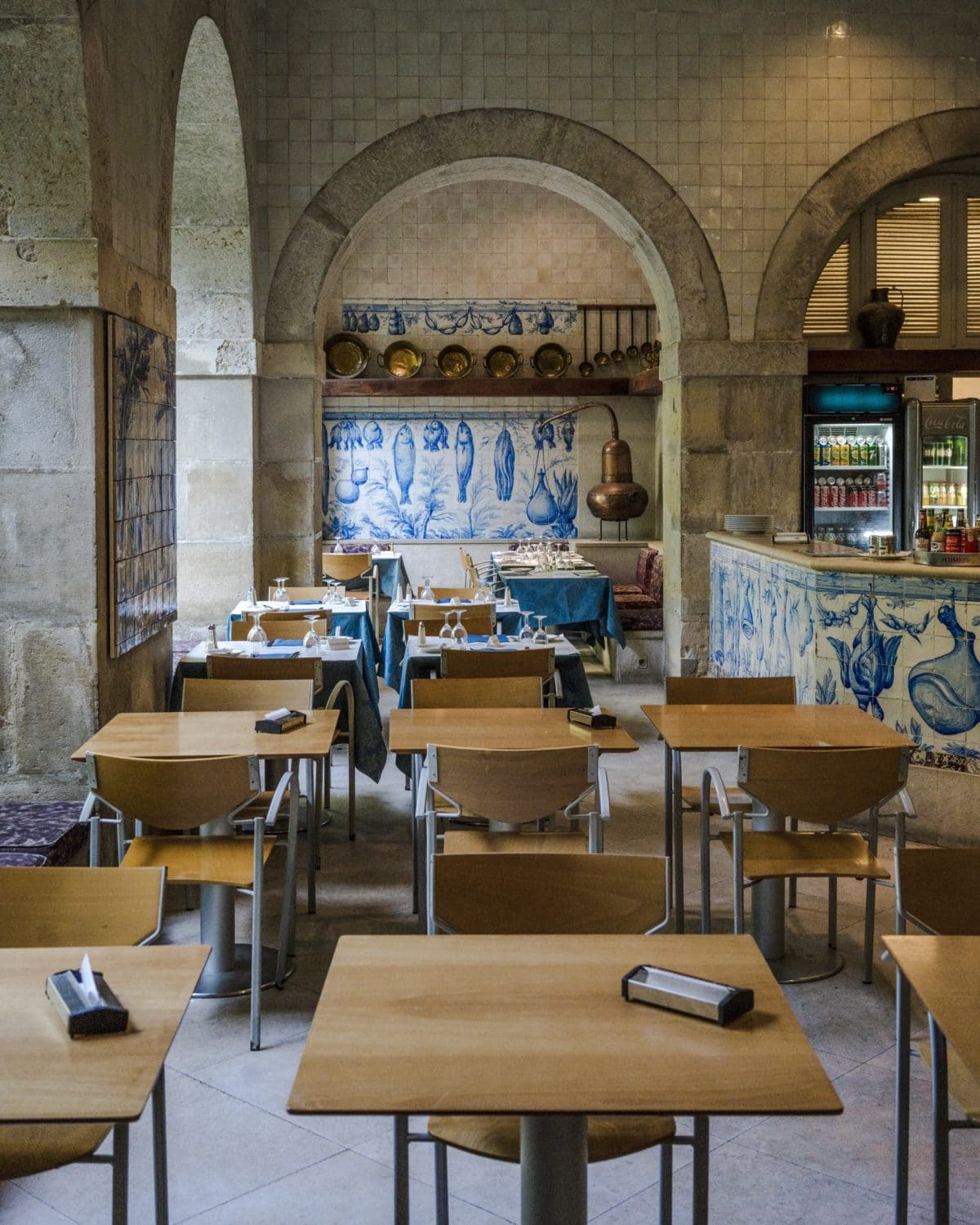 THE CAFE INSIDE THE NATIONAL TILE MUSEUM
On my very last day in Lisbon, I visited the National Tile Museum (also known as the Museu Nacional do Azulejo). While I loved the exhibit that showcases how this signature art and architecture element has been shaped by Portuguese culture over the years, I was especially attracted to the beauty of the building that houses the museum itself.
This of course extended to the lovely cafe and attached outdoor garden on site, and I only wish I had more time to sit here and take in the ambiance for awhile. I can't vouch for the food, but the setting is lovely. If you're headed to the tile museum during your trip, don't miss a pit stop in here afterwards.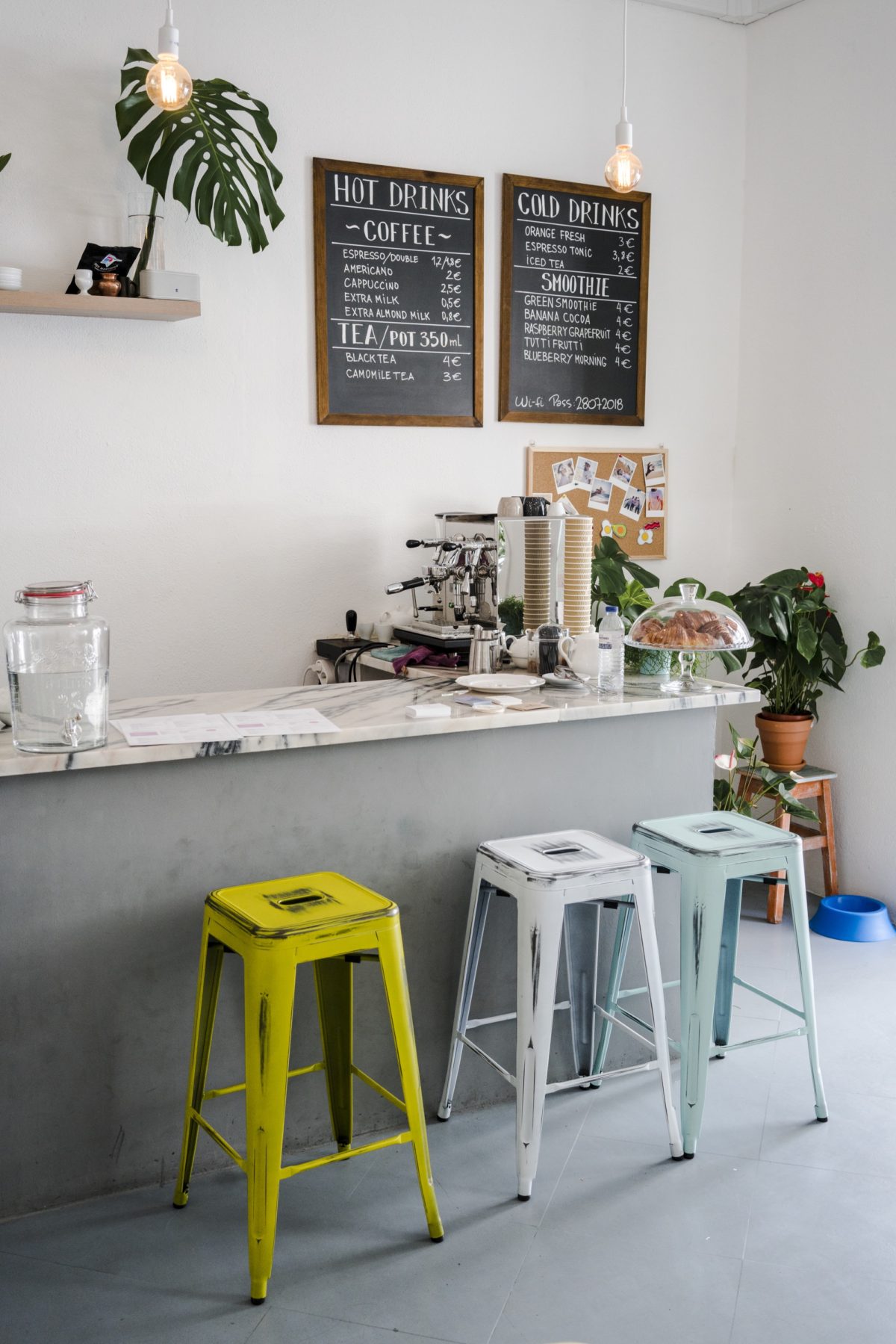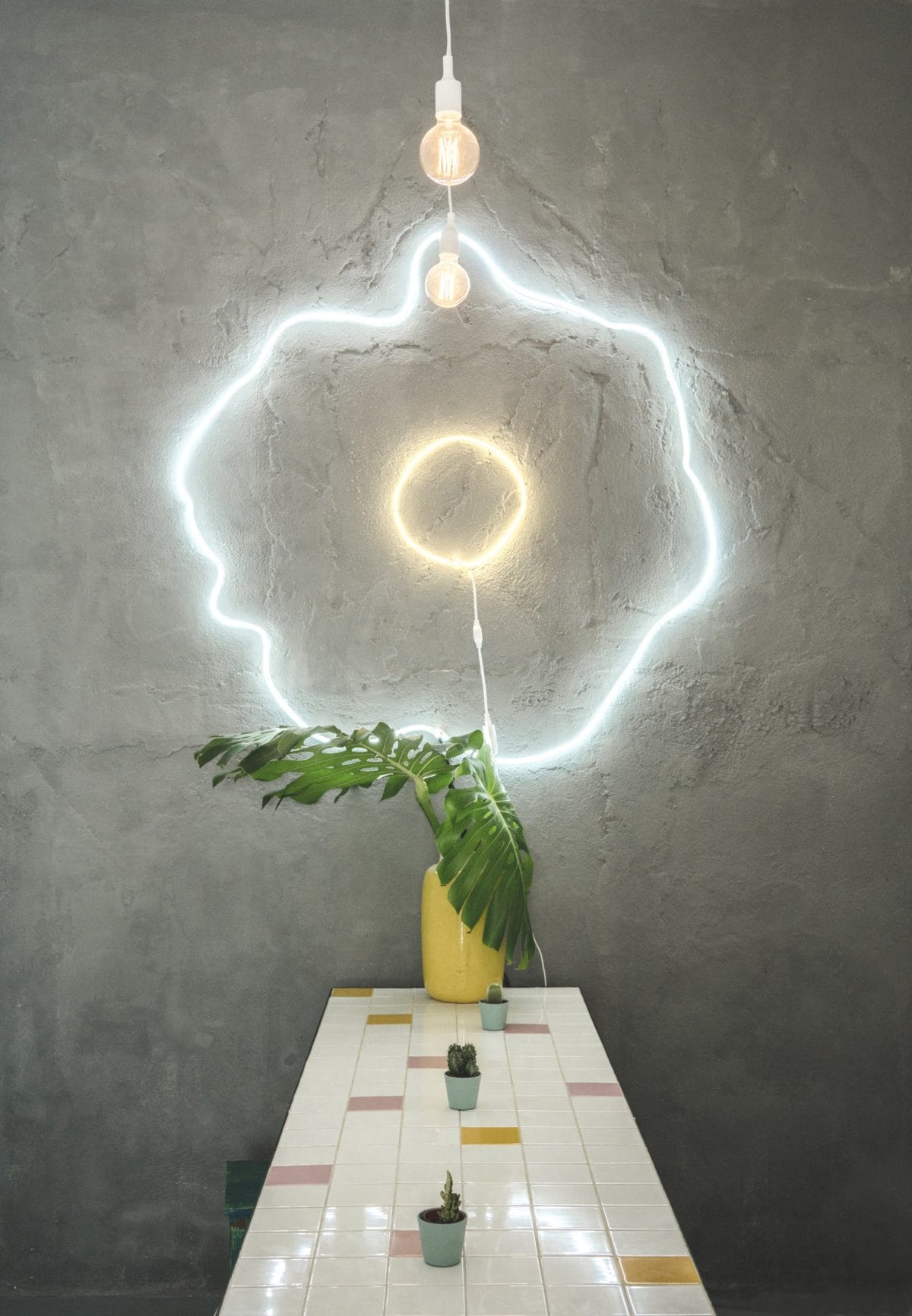 EARLY BIRDS
As the name suggests, Early Birds is definitely a spot meant for all the morning people out there (I'm personally slowly working on converting). This cafe is still a hidden gem in my opinion, so I suggest you jump on board before the rest of the internet catches the wave.
Early Birds serves all day breakfast including interesting egg-centric dishes like their burger which actually subs scrambled eggs for beef and is way better than it sounds. Extra bonus — one of the best gelato spots in the city, Nannarella, is across the street if you need a sweet treat to top off your classic brekkie.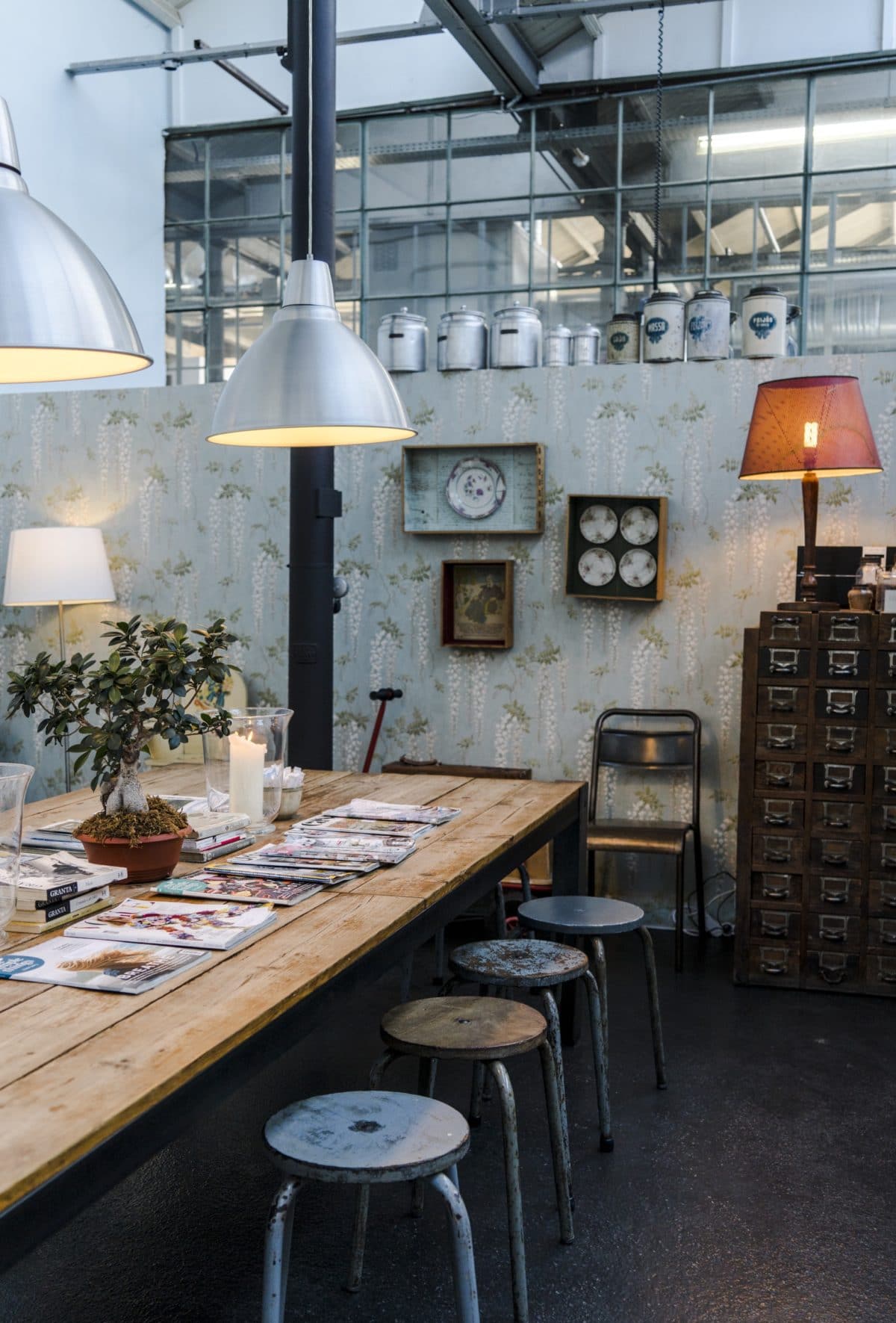 LANDEAU CHOCOLATE
Don't try to come here for a typical breakfast or lunch, as this is not your average cafe. In fact, they have only one thing on the food menu: chocolate cake (and it's rumored to be the best chocolate cake in the world). Come here for an espresso and slice of cake to share or savor to yourself, and find out why people keep coming back to this place on every subsequent visit to Lisbon.
PIN IT FOR LATER