---
As the season ahead promises to be one of more domestic-focused travel, I'm looking to these cozy cabin Airbnbs for some much needed wanderlust in my life. I don't know about you, but there's something about a cabin in the woods that makes me especially excited for winter, despite typically being a warm-weather gal through and through.
I envision a steaming cup of hot cocoa sipped with a side of mountain views, a long soak in the hot tub after a day spent hitting the powdery slopes, or hours on end curled up with a good book watching the snow fall out the floor-to-ceilings windows. Can you picture it?
Cabins are a little bit of magic like that.
But the truth is, these cozy cabin Airbnbs would make for a sweet escape no matter what season–it just depends what kind of vibe you're going for.
Between popular A-Frame cabins, riverfront properties with Midcentury design vibes, cabin treehouses and even tiny homes, this list includes the best Airbnb cabin rentals out there that will make your next adventure all the more memorable–and of course, cozy.
Scroll down the list to save your favorites for later, or start booking your amazing escape now. I promise, these Airbnb cabin rentals will not disappoint! The best part is, remote cabins are one of the best ways to enjoy nature while staying secluded and safe during these times.
Happy travels!
Enjoy This List of Incredible Cozy Cabin Airbnbs to Book For Your Next Getaway!
Check in to this stylish mid-century riverfront cabin on the coast of Oregon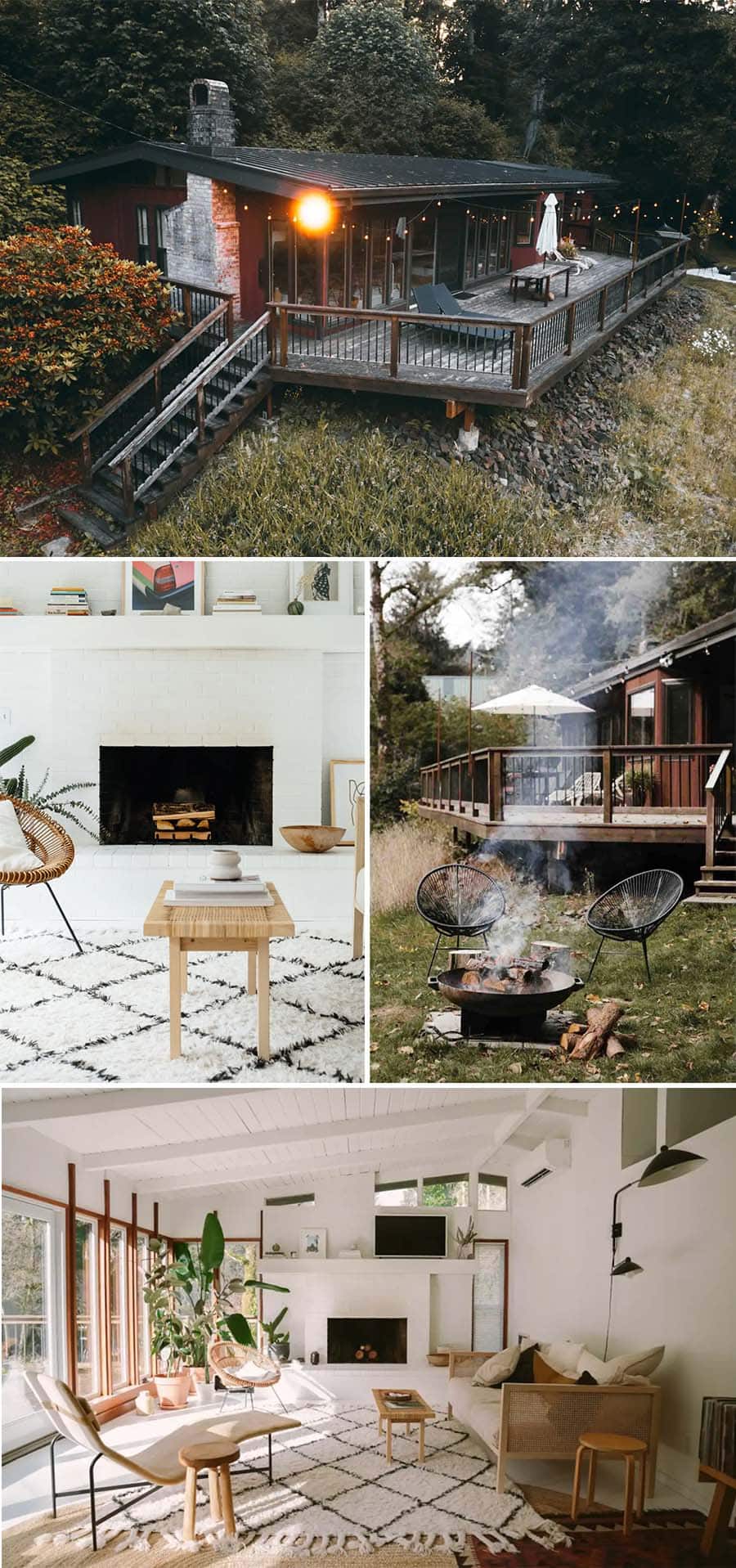 Mid-Century Riverfront Cabin, Tillamook, Oregon
Relax in Colorado at this calming hygge-style cabin with sauna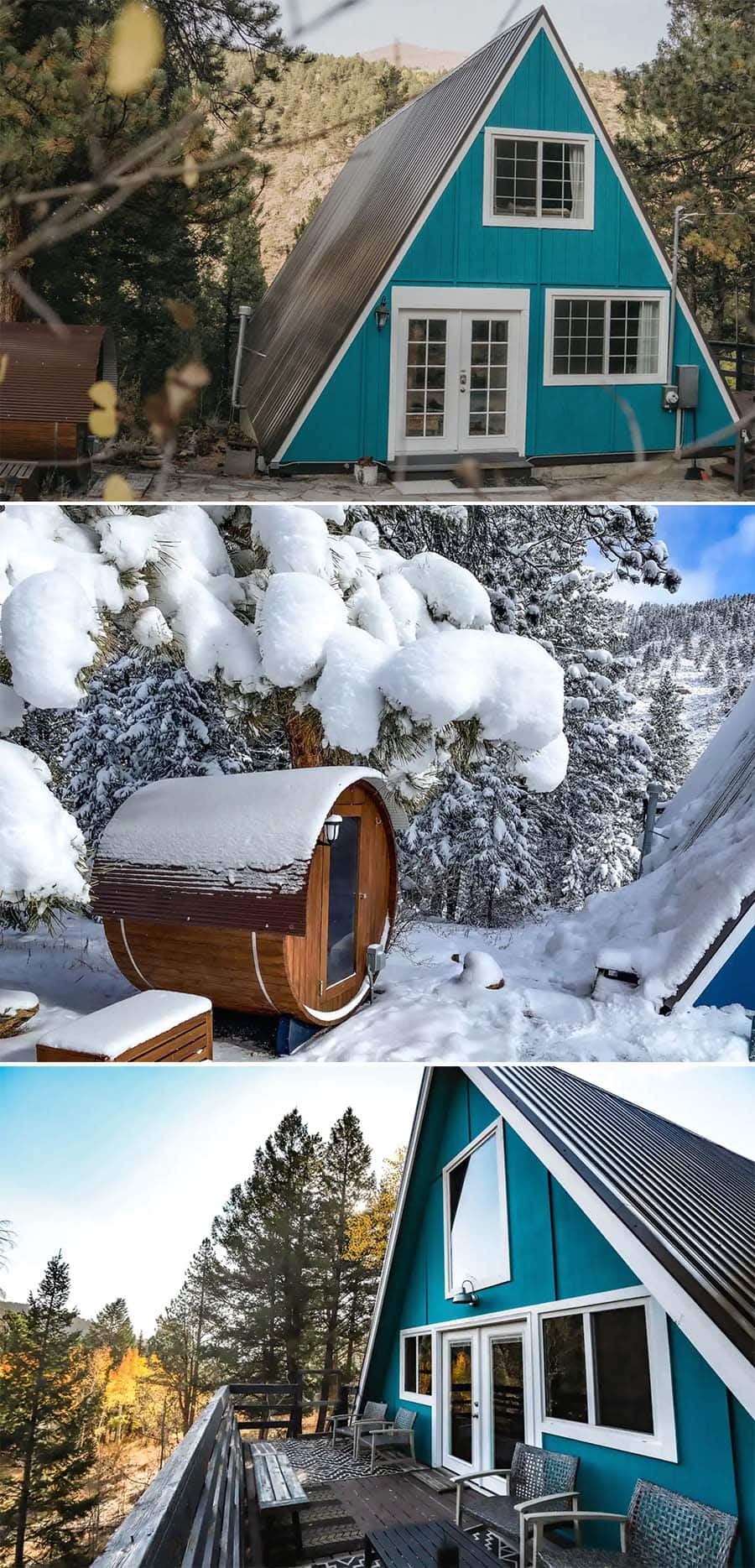 The Hygge Chalet and Sauna, Grant, Colorado
Escape the city at this secluded cabin three hours from Manhattan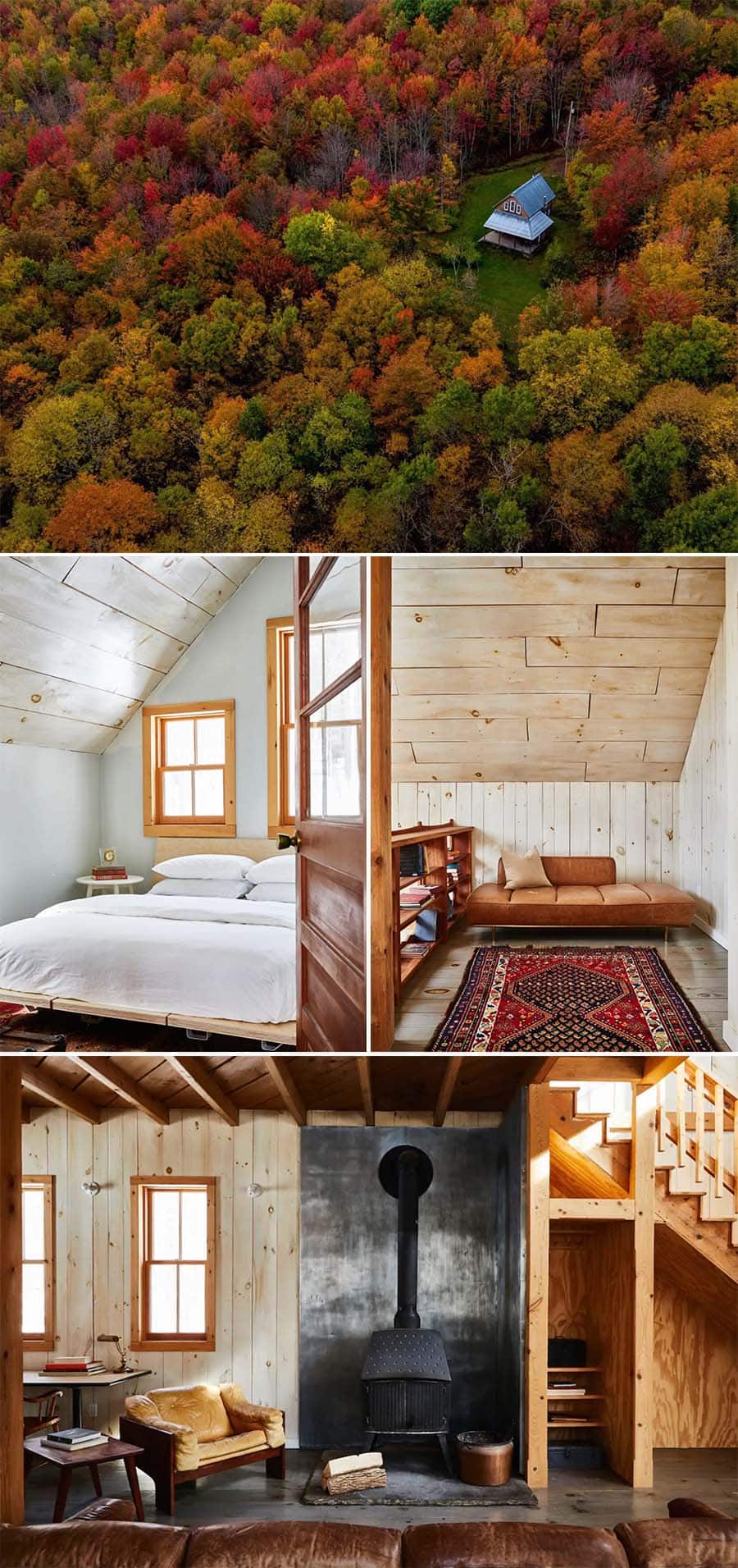 Brushland's Owl Nest, Bovina Center, New York
Retreat to the woods in style at this Scandinavian-inspired A-Frame cabin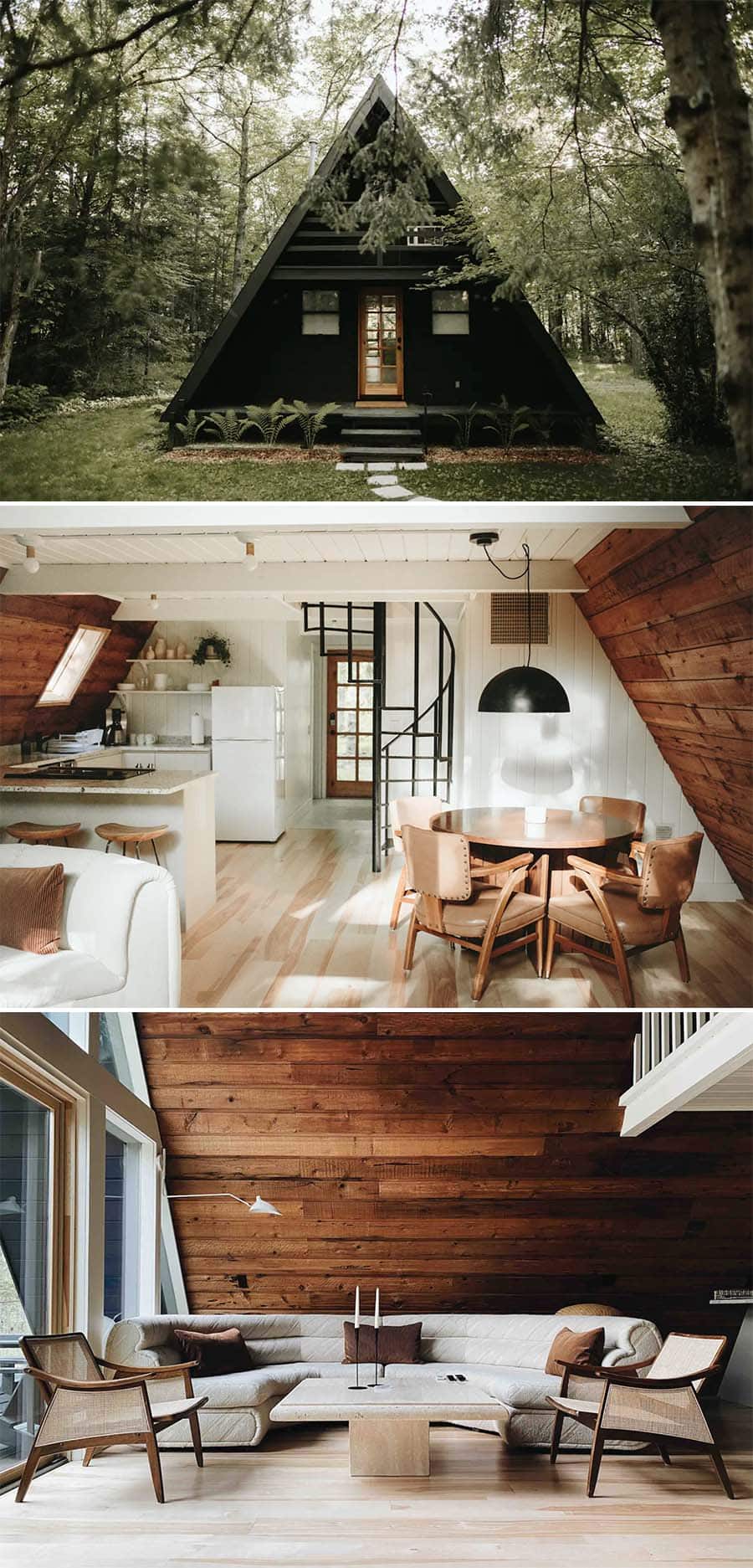 Lilla Norr A-Frame in the Woods, Brook Park, Minnesota
Wake up to sweeping California desert views at this unique hillside cabin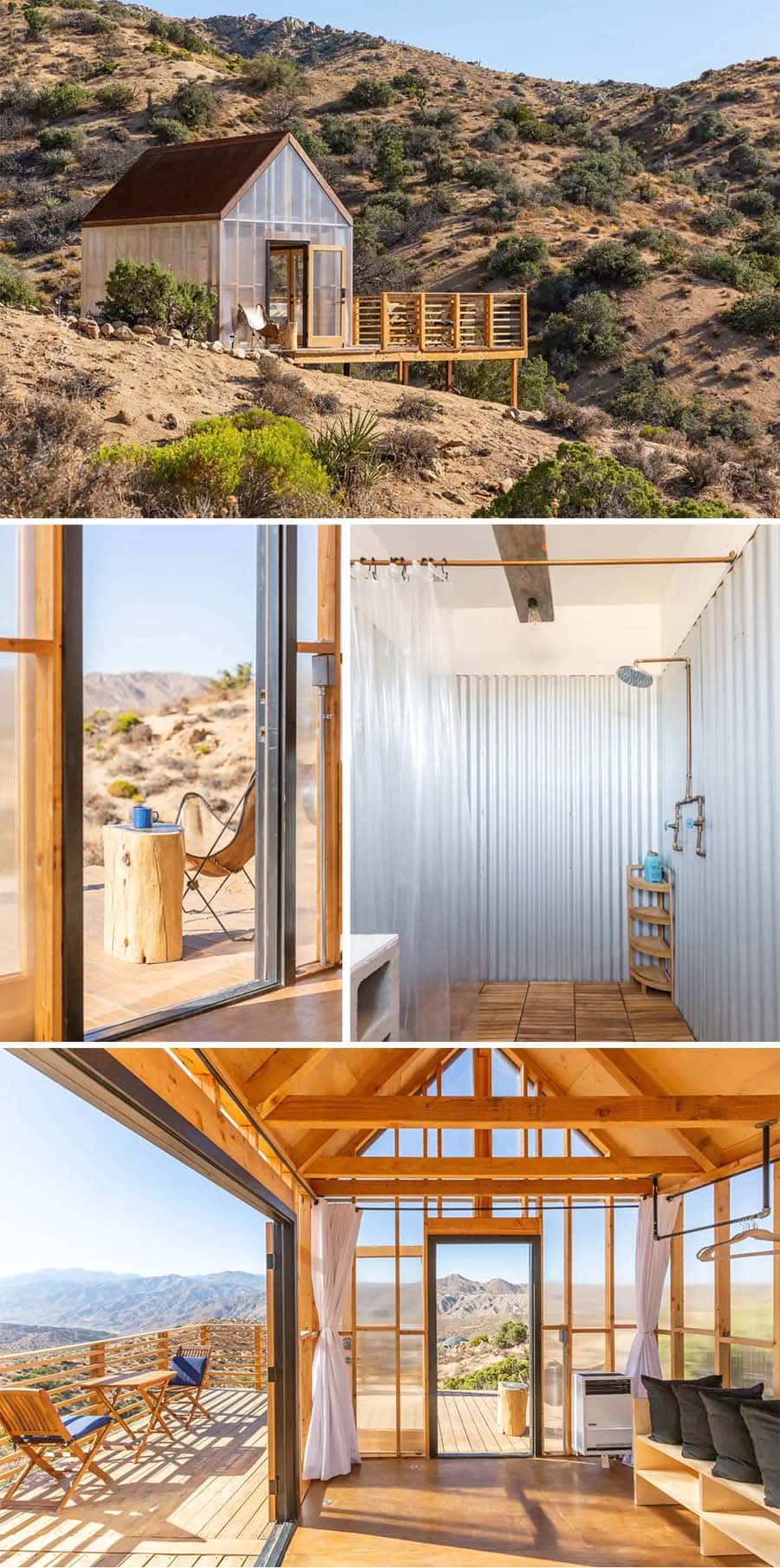 Minimalist Modern Cabin, Morongo Valley, California
---
Read More Airbnb Posts
---
Live out your cabin-treehouse dreams at this architectural gem in the woods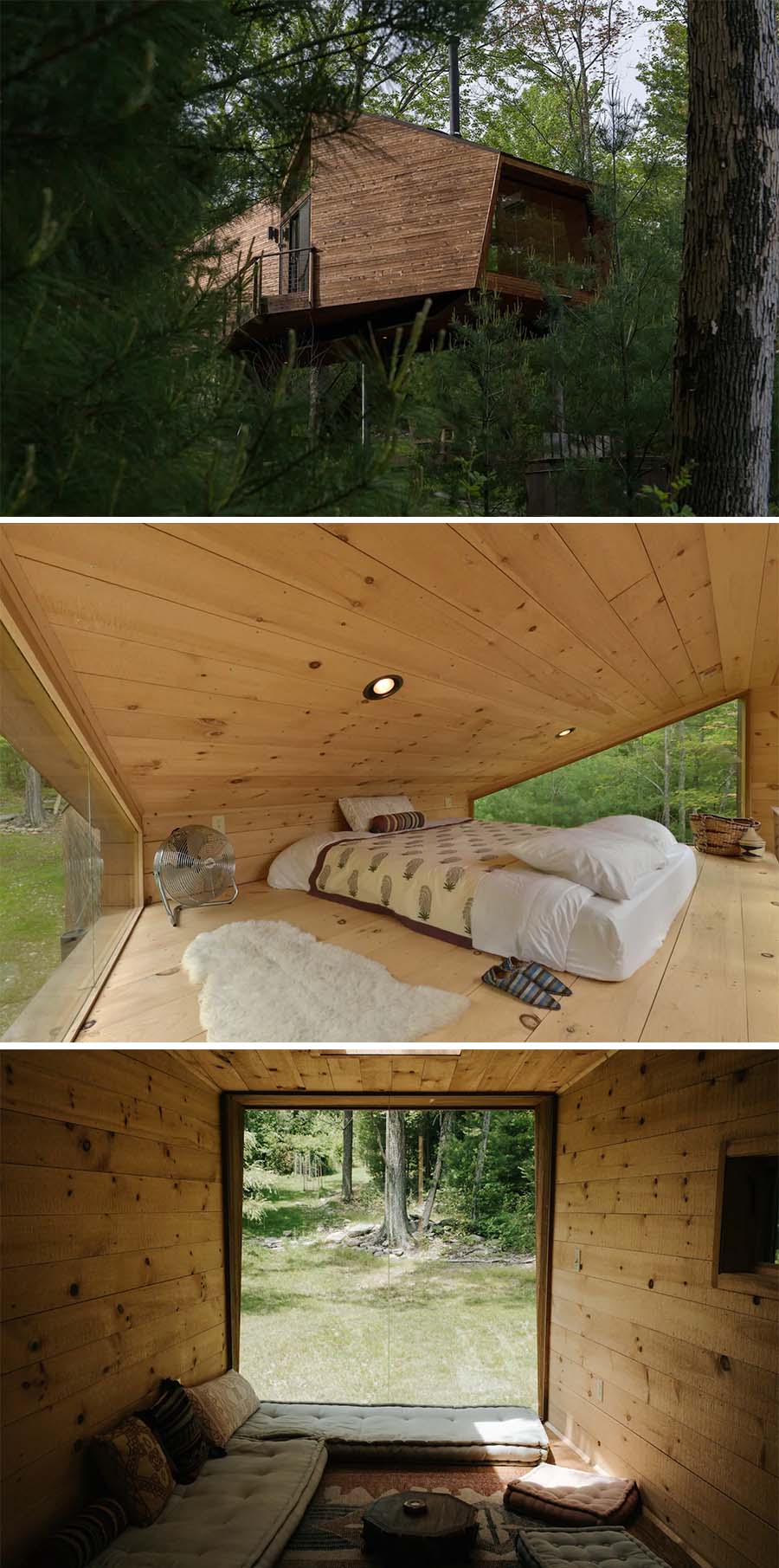 Willow Treehouse, Willow, New York
Go off-grid at this tiny cabin Airbnb in North Carolina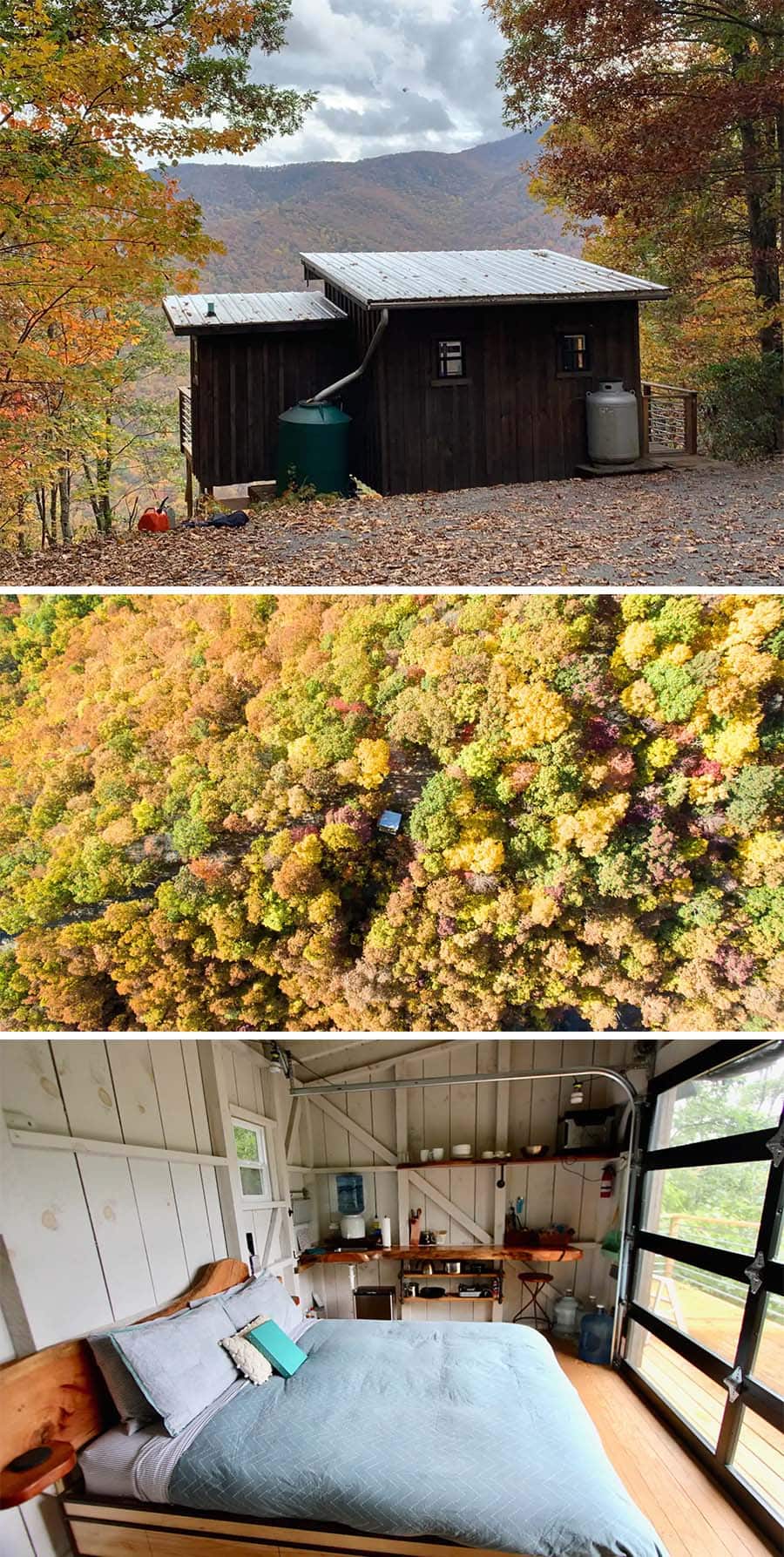 Pisgah Highlands Off-Grid Cabin, Candler, North Carolina
Hide out at this thoughtfully designed modern cabin in Washington state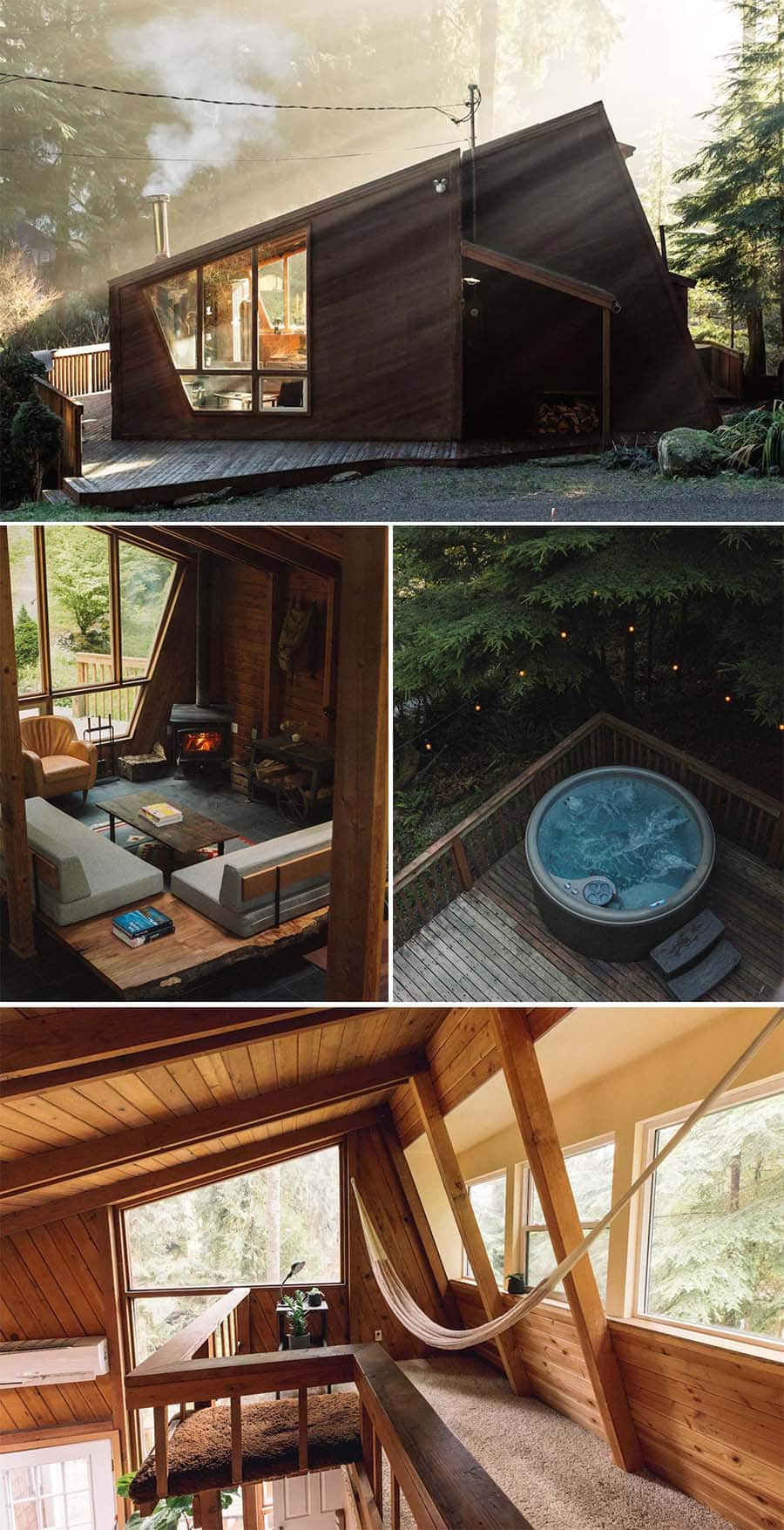 Canyon Creek Cabins #1, Granite Falls, Washington
Plan a luxury ski trip to this Airbnb cabin in the heart of Jackson Hole's Teton Village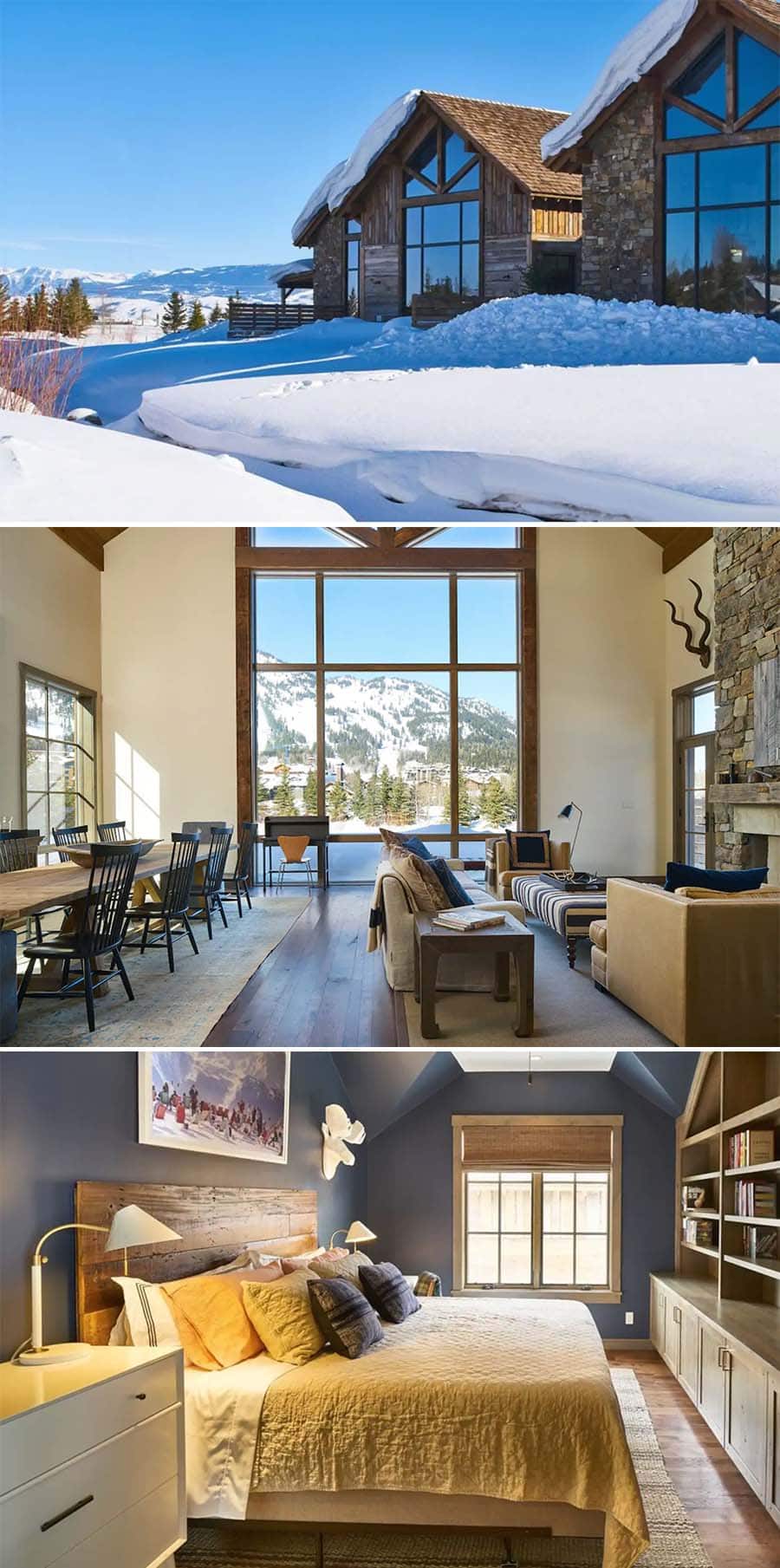 Shooting Star Cabin, Teton Village, Wyoming
Live out your winter wonderland fantasies at this charming A-Frame style cabin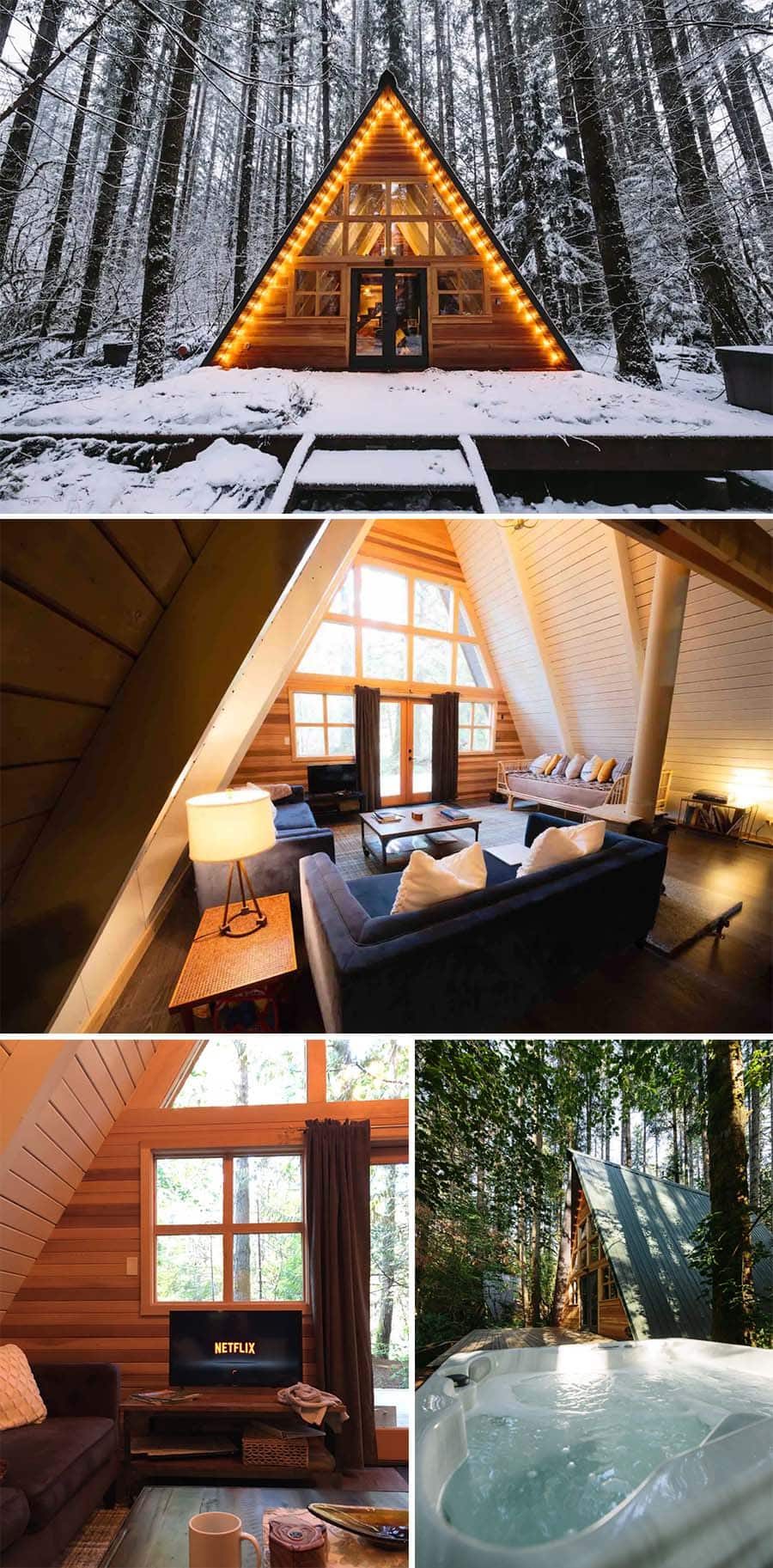 Tye-Hause A-Frame Cabin, Skykomish, Washington
Book an IG-worthy adventure to this Alabama-based boho treehouse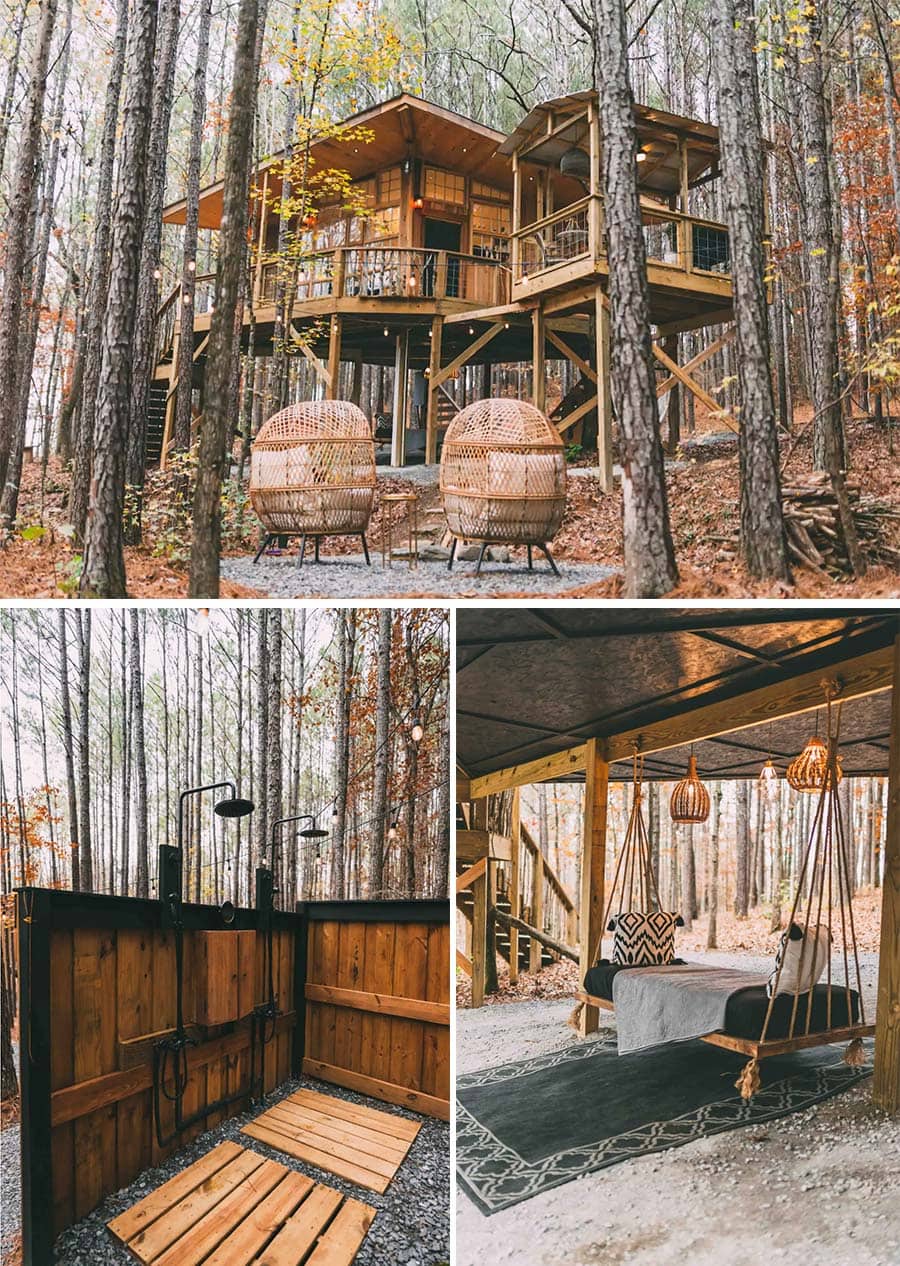 Wanderlust Treehouse Cabin, Crane Hill, Alabama
Take in the New England scenery from this tiny off-grid cabin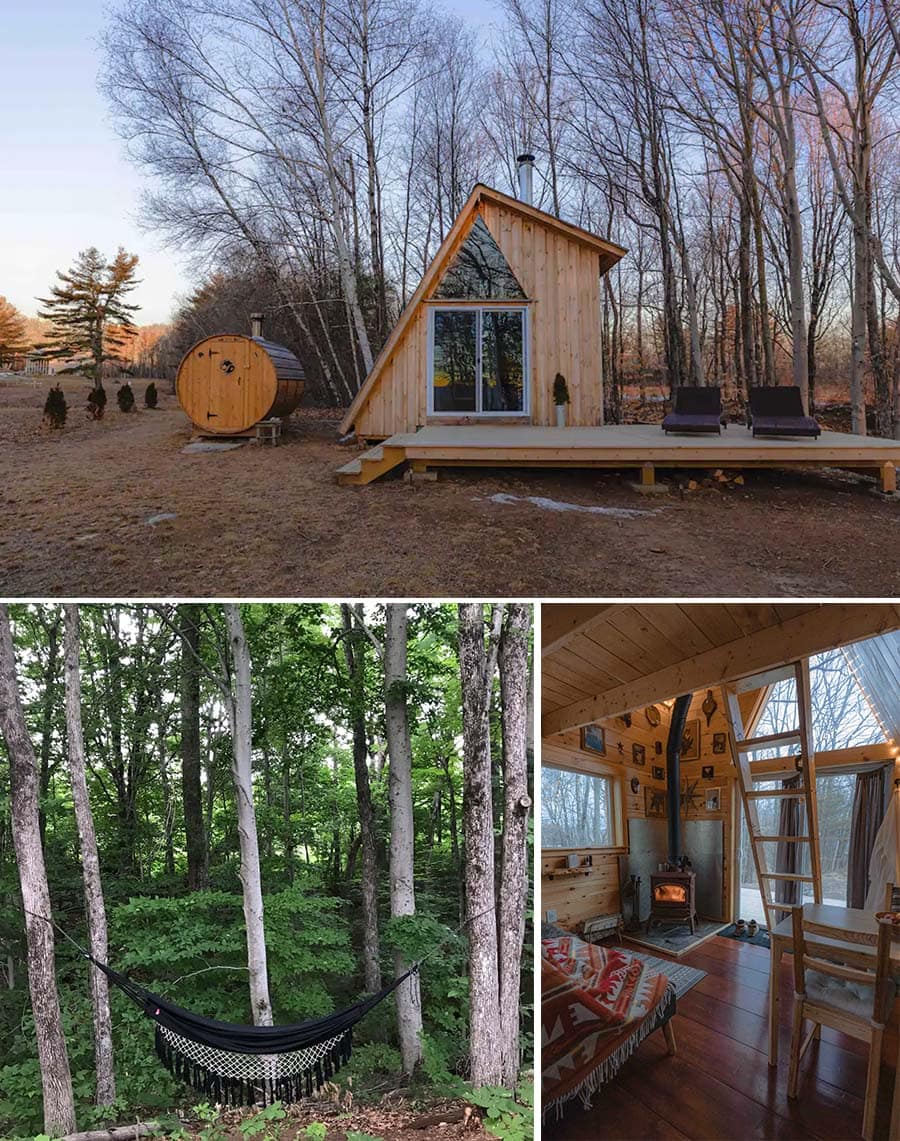 Off-Grid Ravine Cabin, Sanbornton, New Hampshire
Live the luxurious cabin life at this Leavenworth, Washington home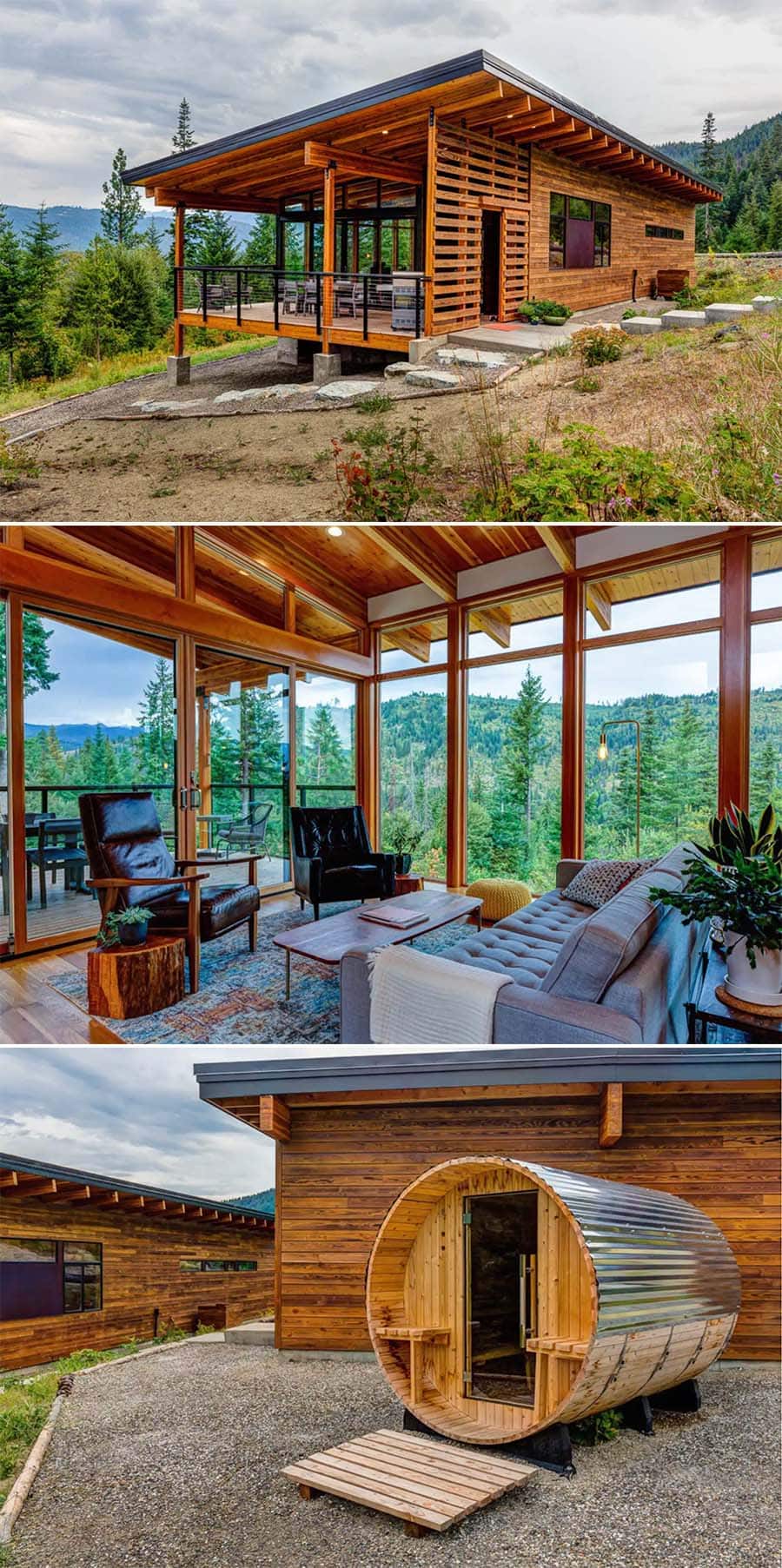 Camp Howard, Leavenworth, Washington
Check A-Frame cabin living off your bucket list in Big Bear, California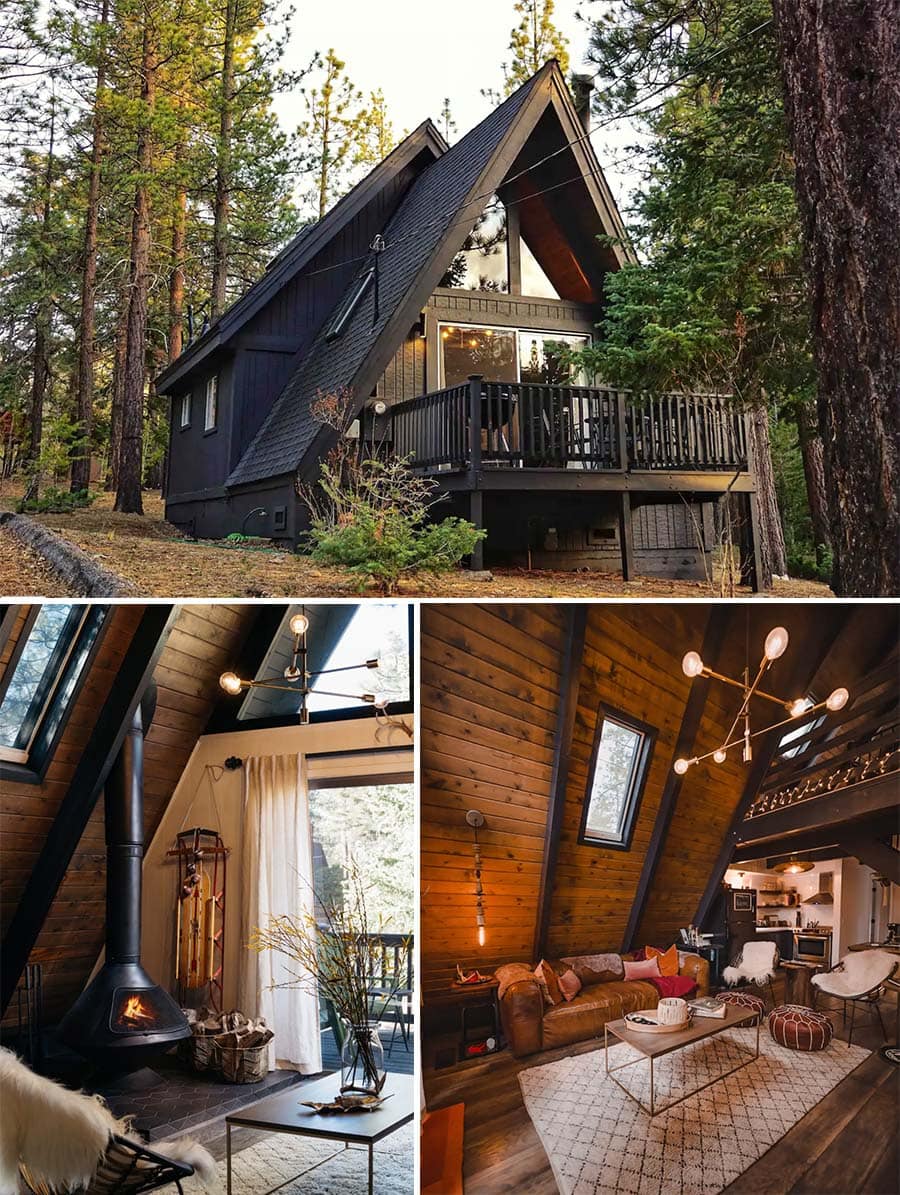 Lux Boho A-Frame Cabin, Big Bear Lake, California
Book one of the best Airbnb cabins in Montana according to "Outside Magazine"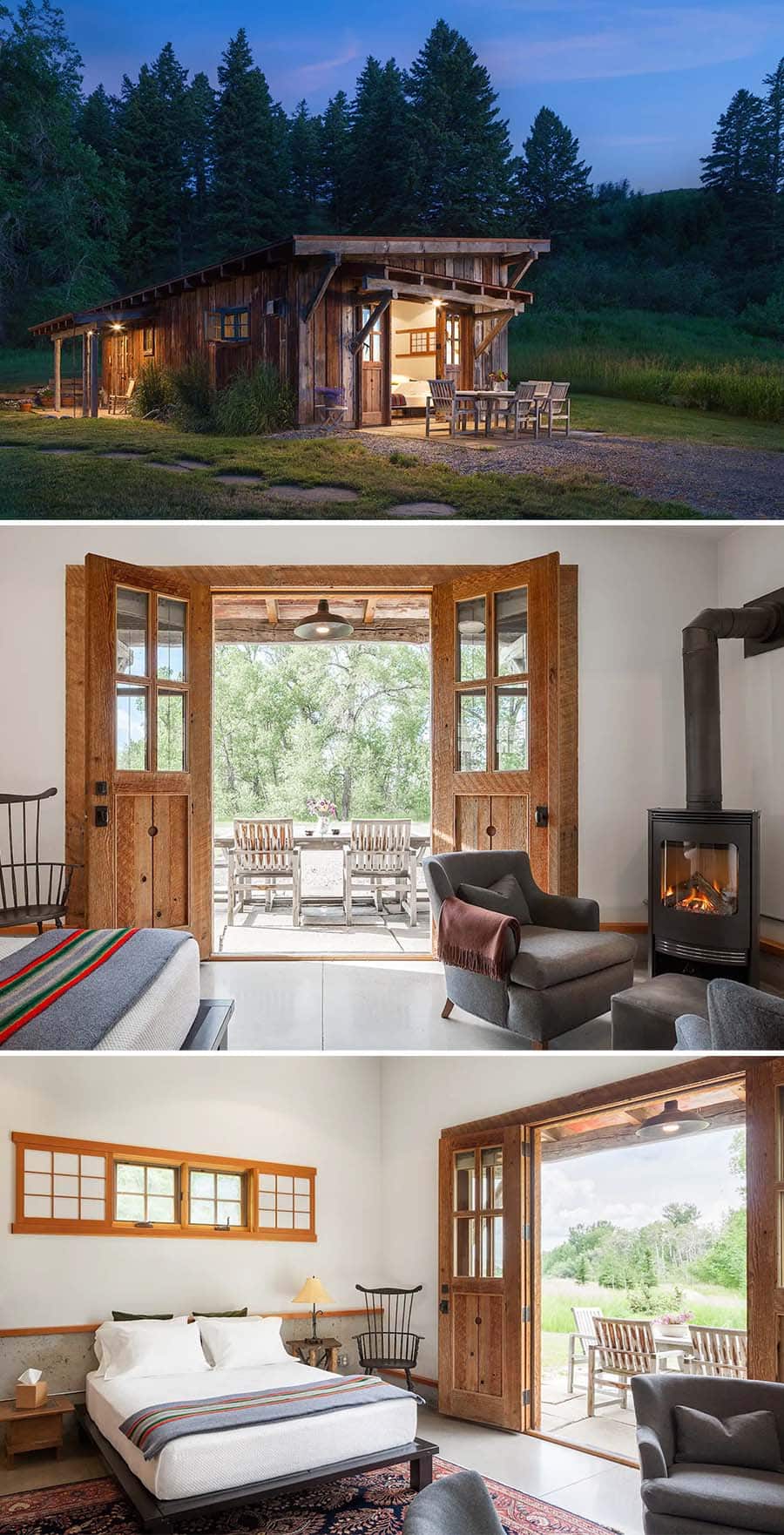 "Best Airbnb" by Outside Magazine, Bozeman, Montana
Fall head over heels for this minimalist A-frame cabin in Brighton, Utah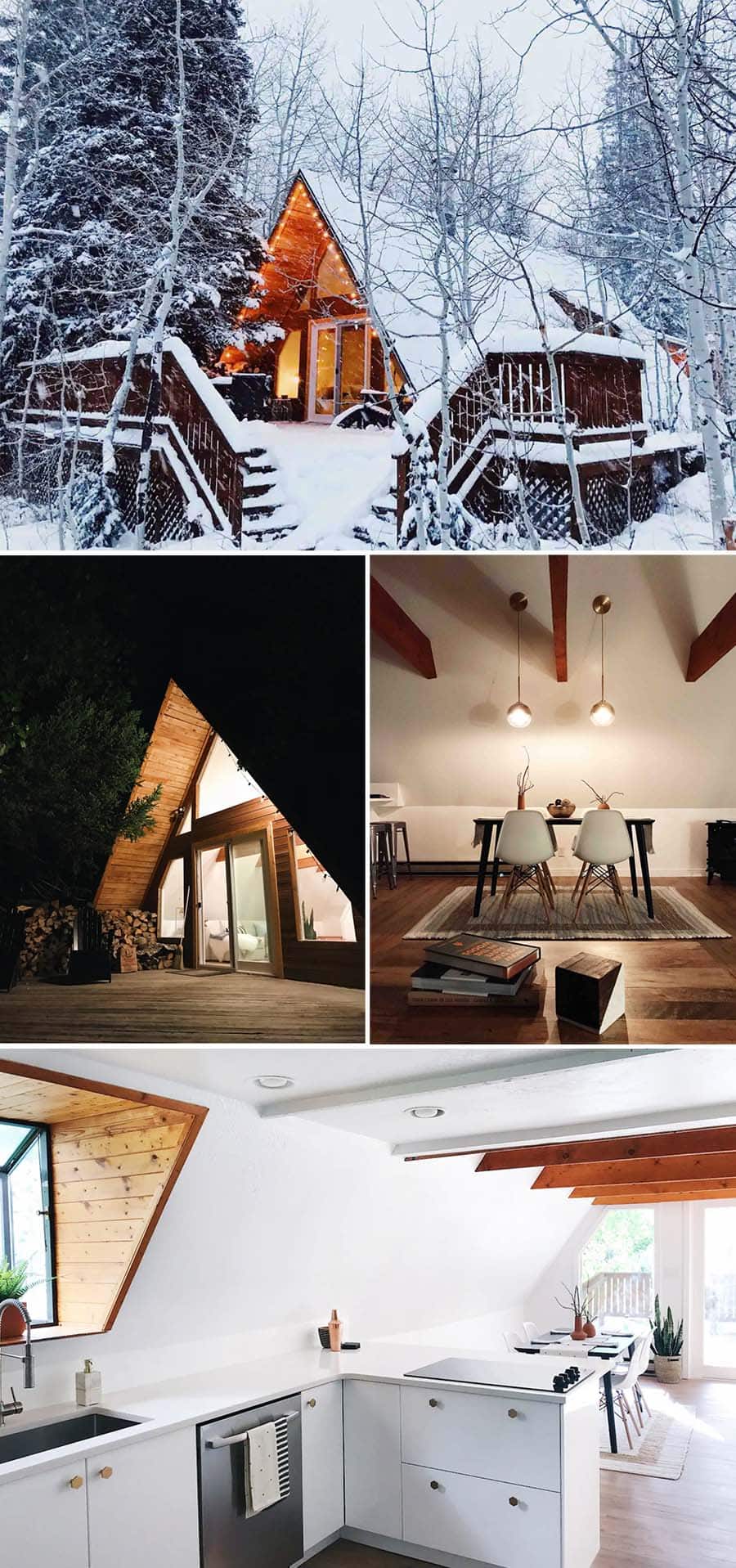 Cottonwood Chalet, Brighton, Utah
Try cabin life from above at this canopy treehouse in Maine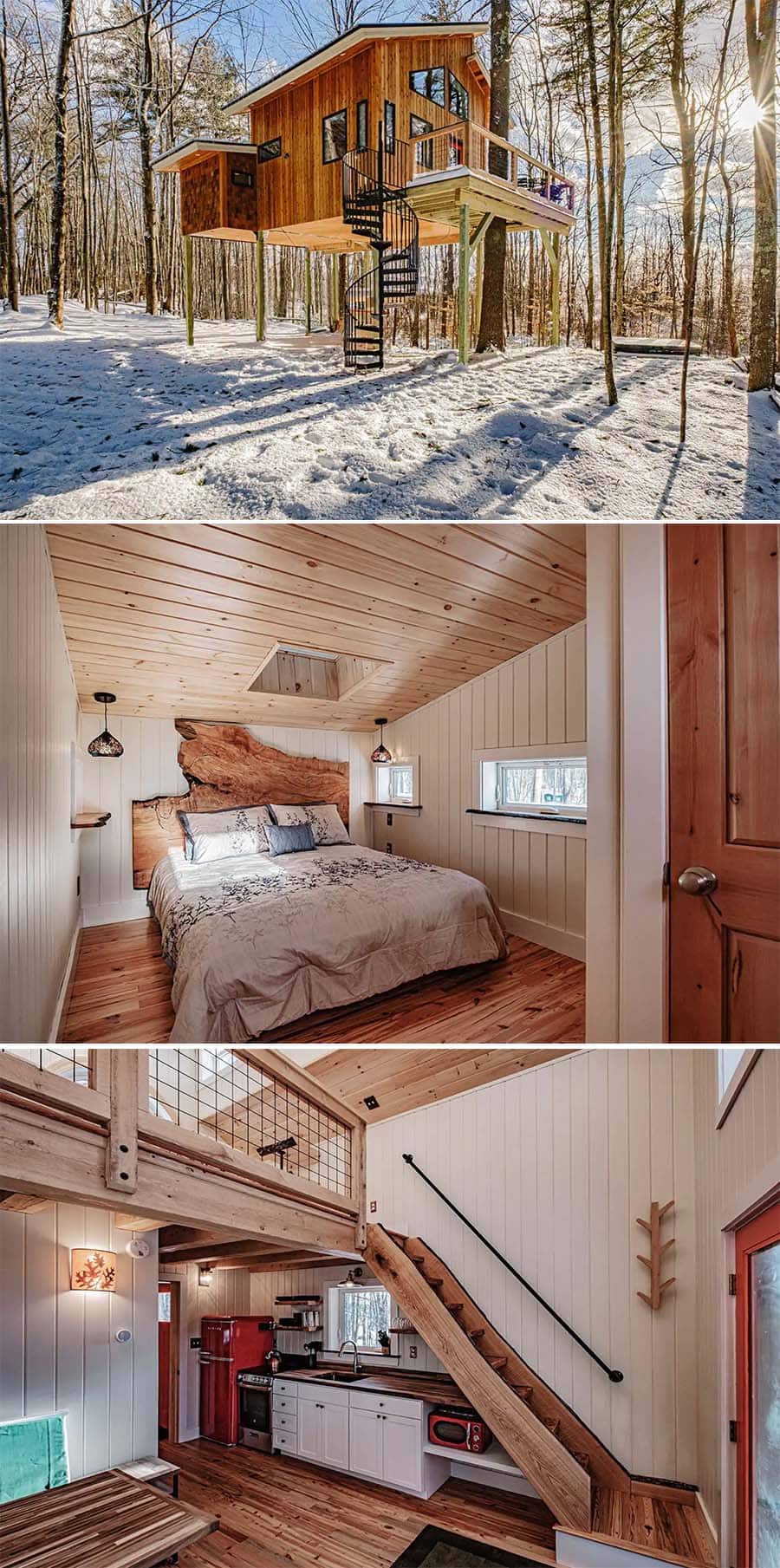 The Canopy Treehouse Carbon-Free Retreat, Sanford, Maine
Snuggle up by the fire at this cozy cabin Airbnb in Vermont ski country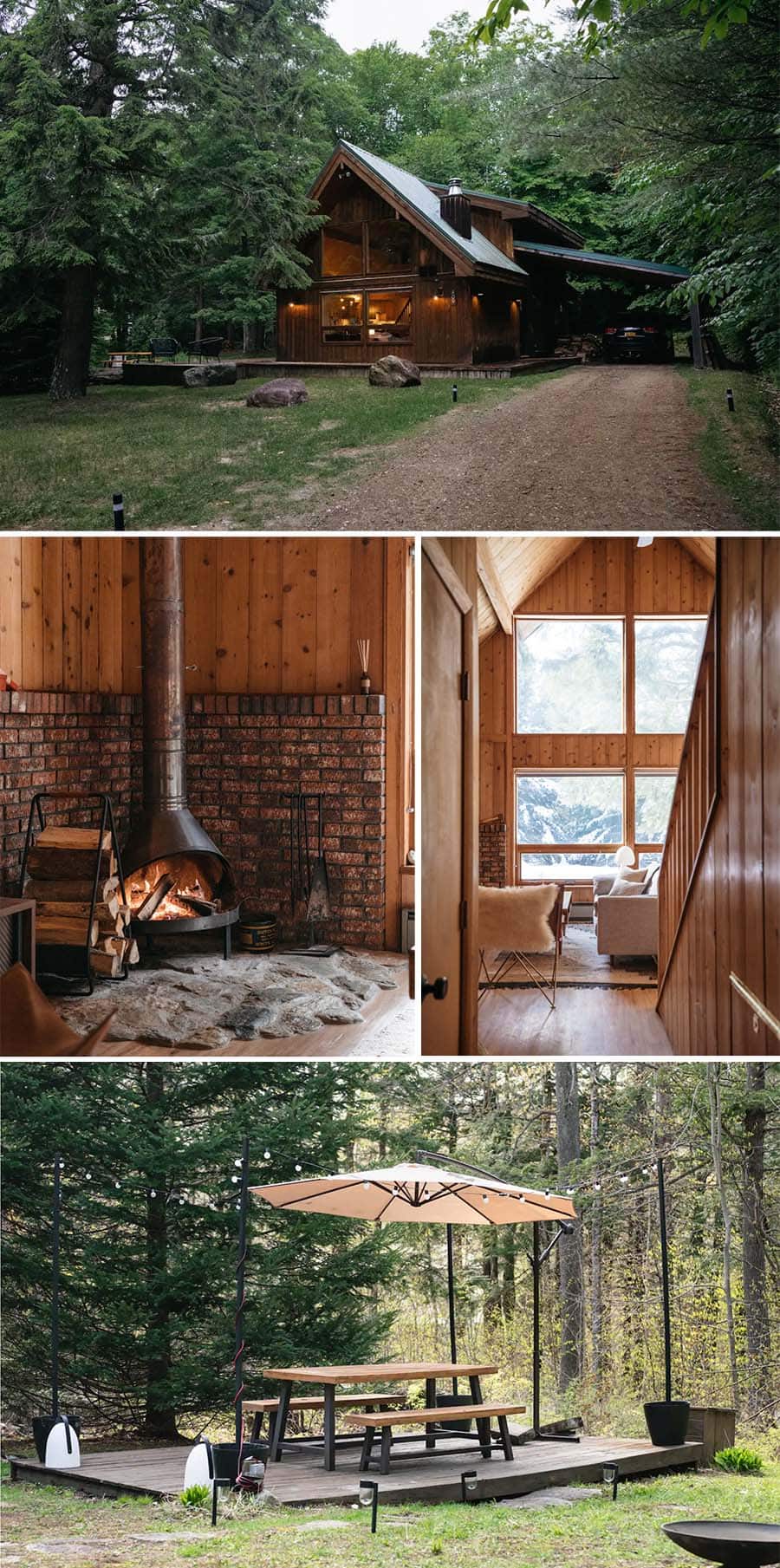 Modern Vermont Cabin Near Stratton and Mount Snow, Wardsboro, Vermont
Test drive tiny home living on a secluded 60 acres of New Hampshire land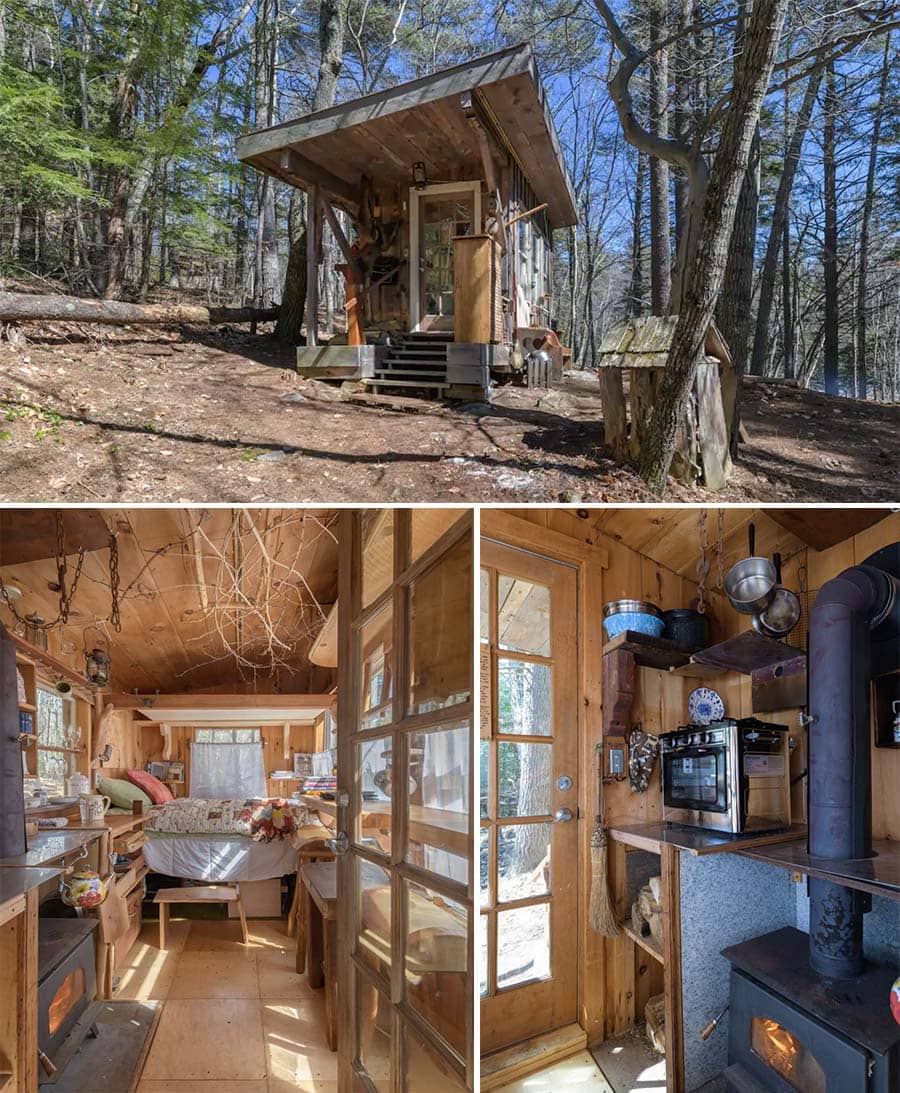 Tiny Earth Cabin, Canterbury, New Hampshire
Bask in the beauty of this Oregon cabin's calming design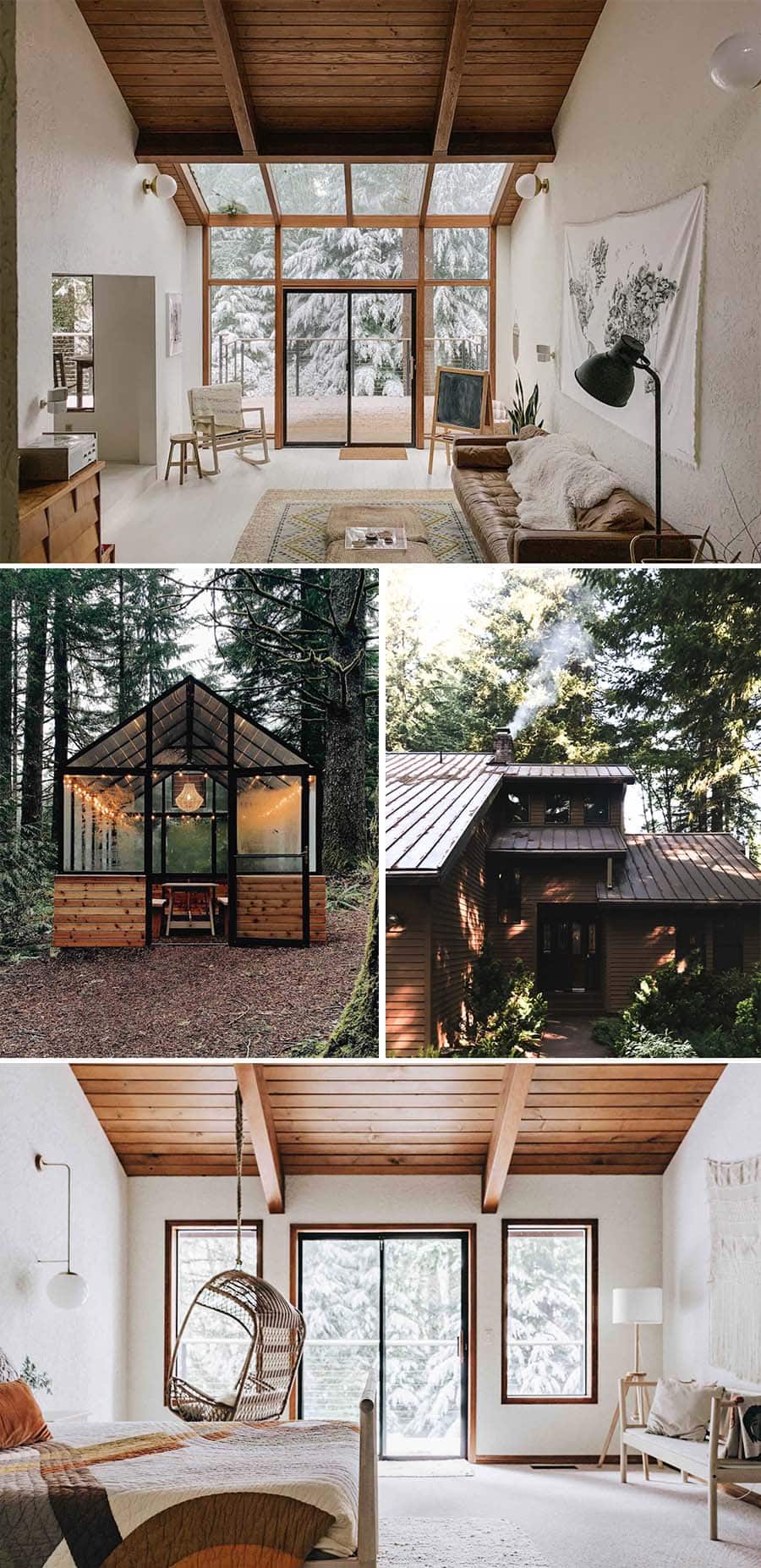 The Woodlands House, Sandy, Oregon
Lap up the lake life at this waterfront Airbnb cabin in Idaho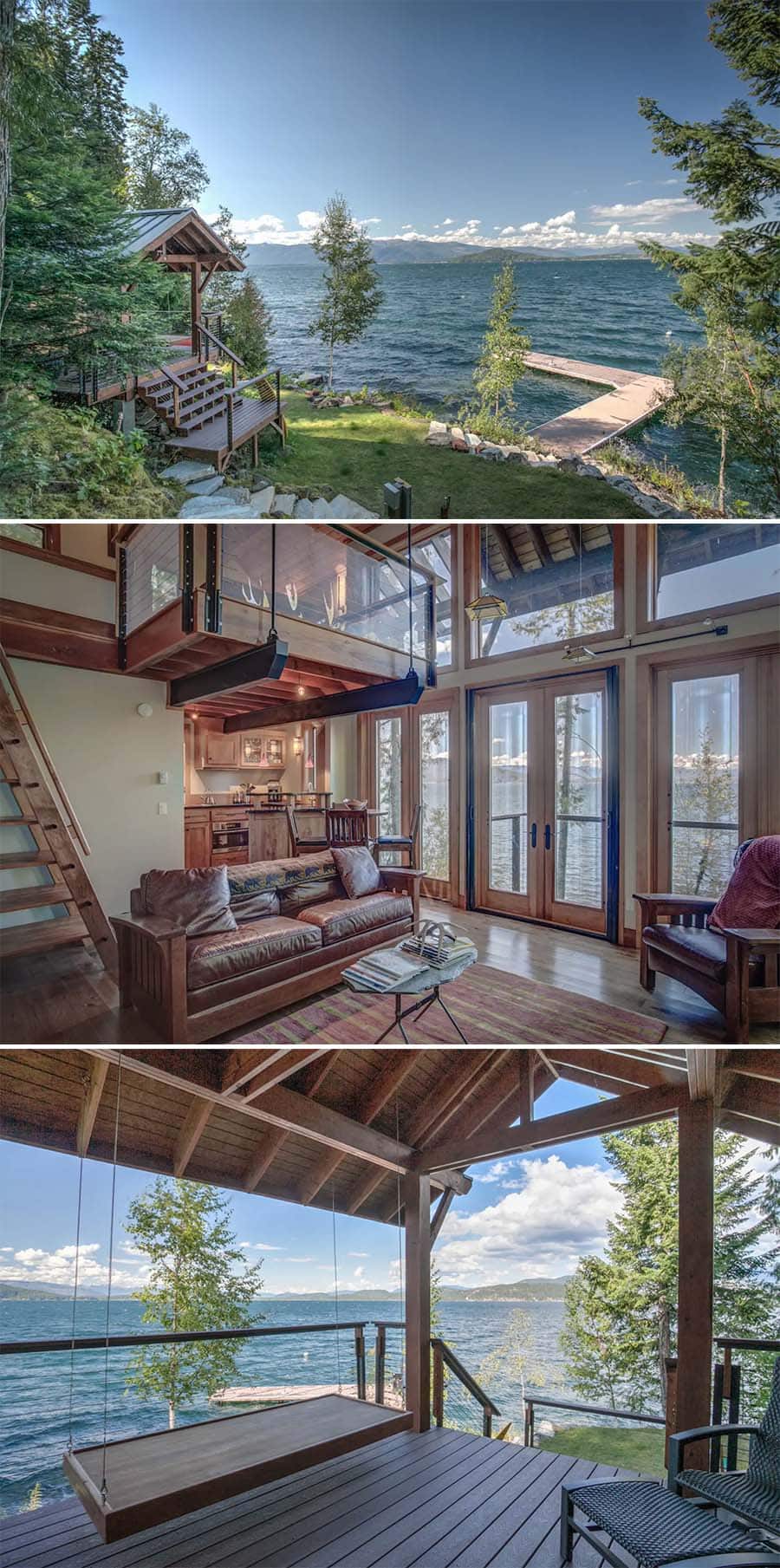 Romantic Four Season Retreat, Sandpoint, Idaho
Get away from it all at this former 1970s fishing cabin reimagined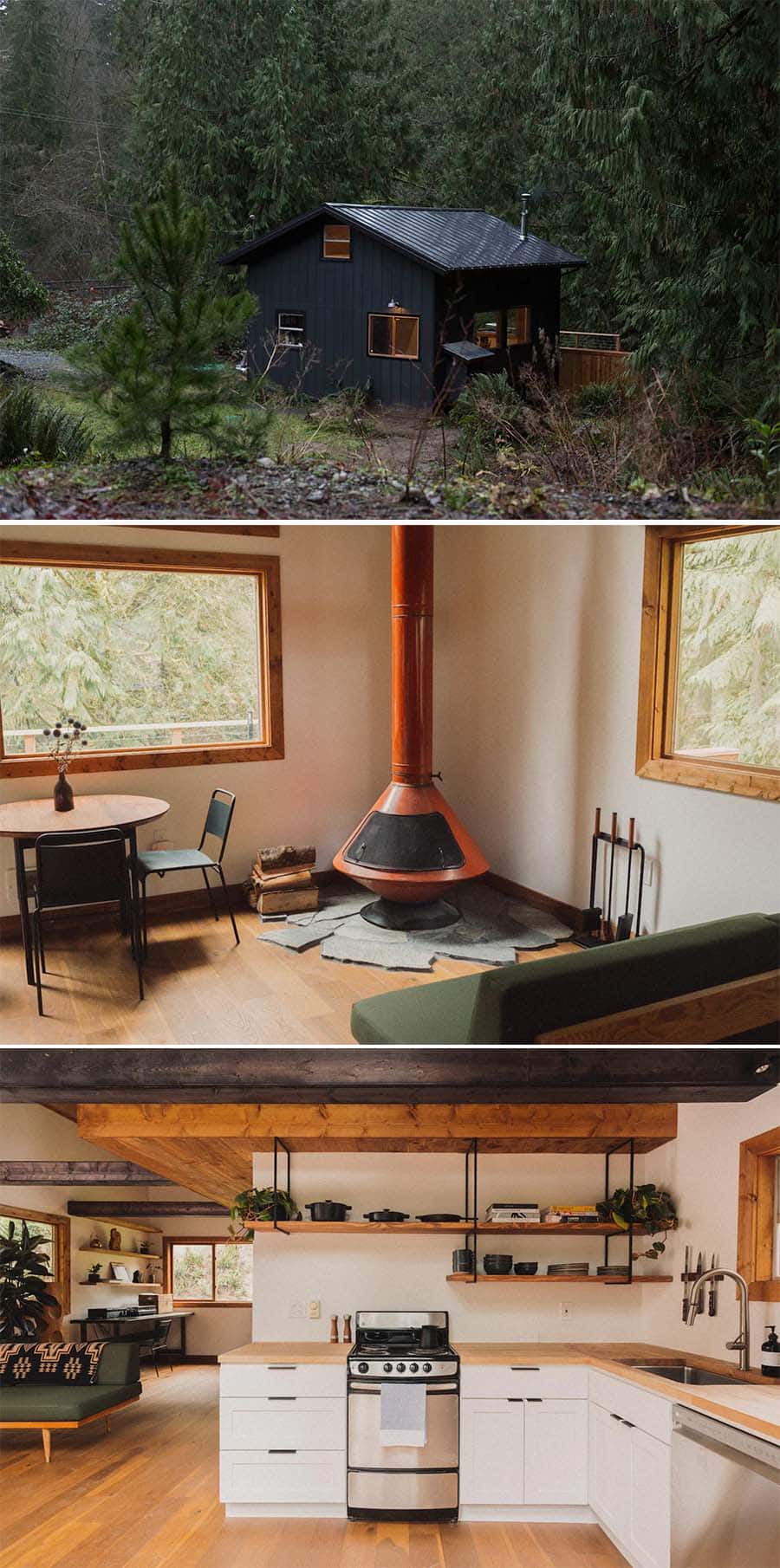 Canyon Creek Cabins #3, Granite Falls, Washington
Experience an authentic 1800's log cabin in Georgia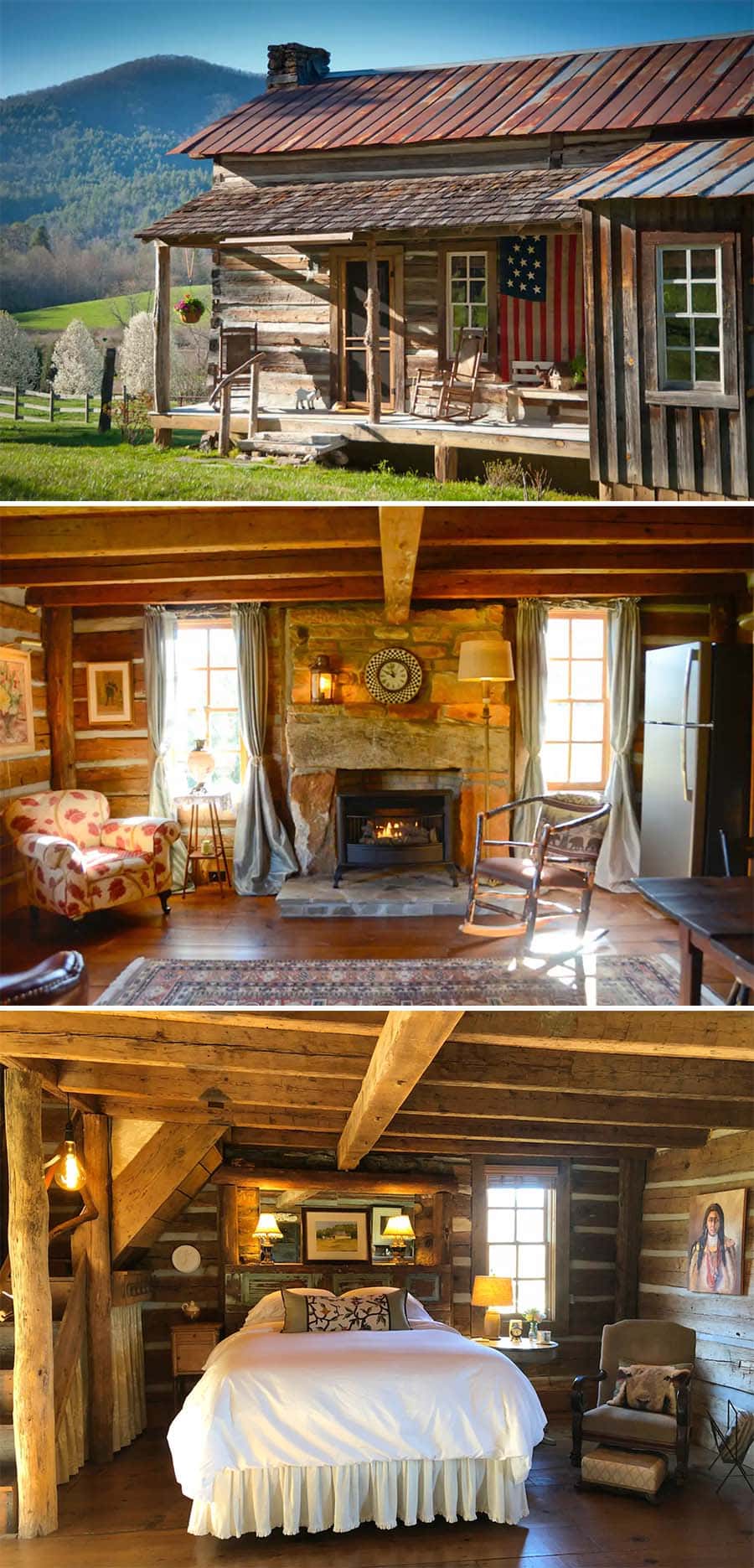 1880's Authentic Log Cabin, Rabun Gap, Georgia
Escape to the Poconos at this sweet A-Frame cabin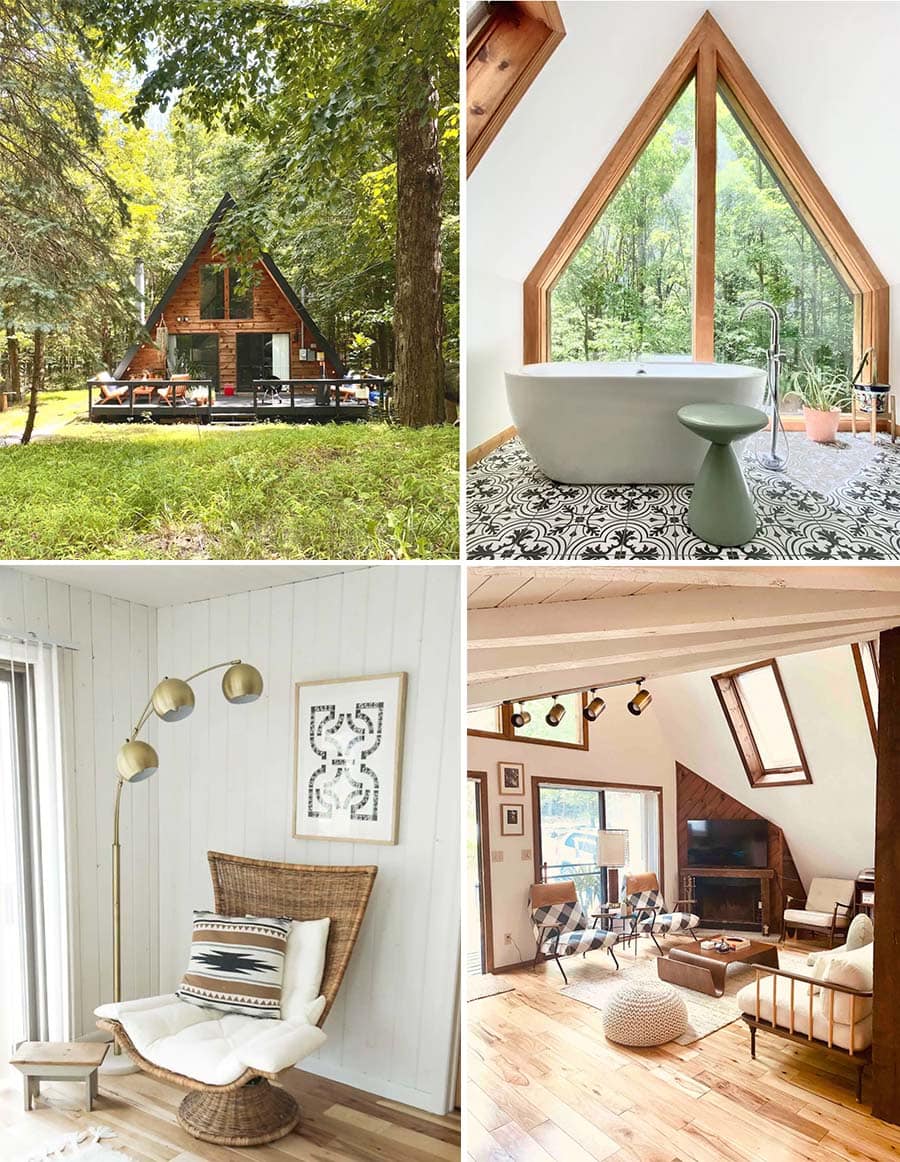 Midcentury A-Frame in the Poconos, Hamlin, Pennsylvania
Get above it all from this epic treehouse cabin in Montana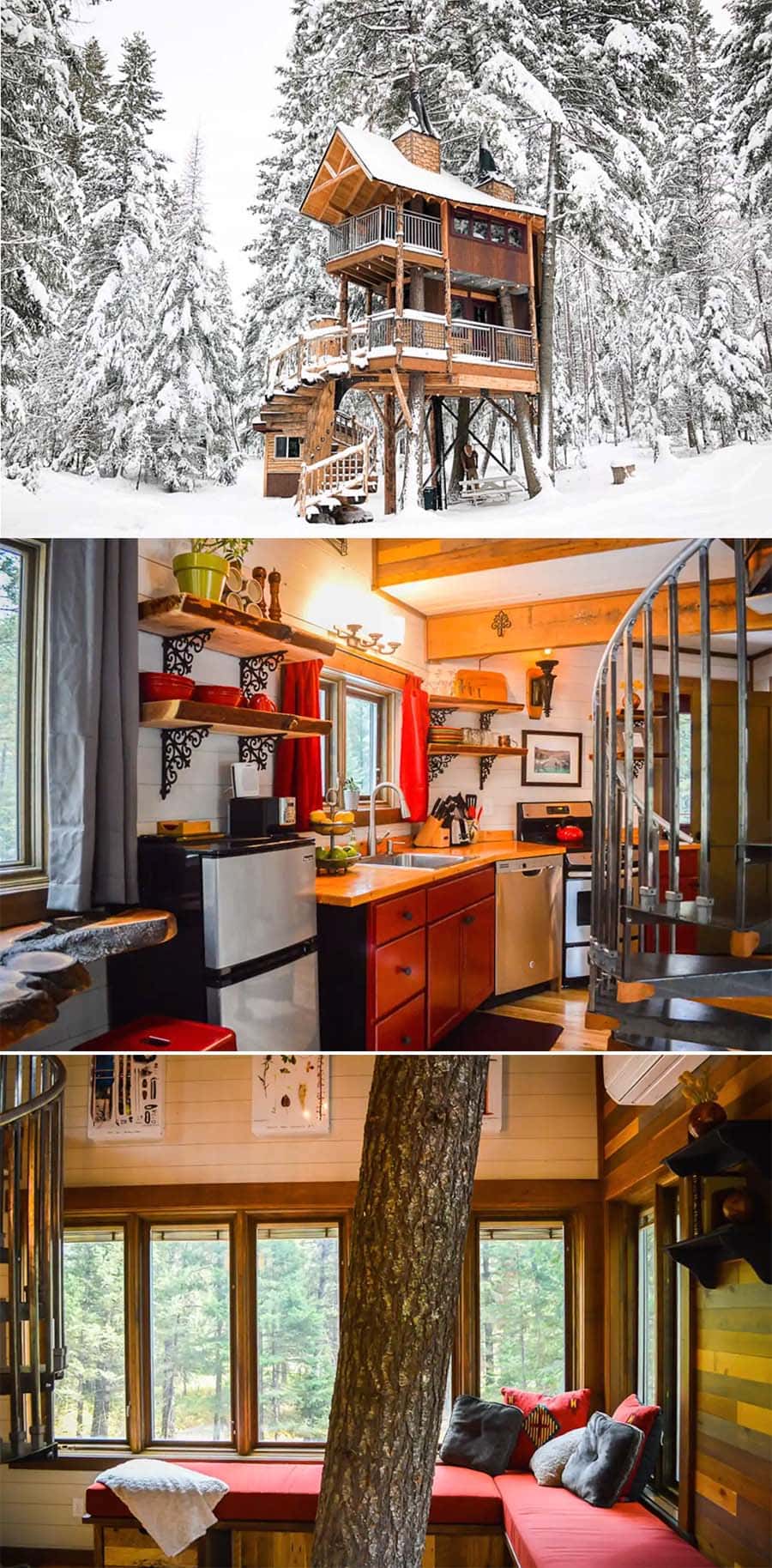 Meadowlark Treehouse, Columbia Falls, Montana
Which one of these cozy cabin Airbnbs is your favorite? Let me know in the comments!
---
Planning a trip right now? Don't miss my go-to websites for booking everything from flights and tours, to accommodation and more:
---