One of the highlights of my time in Helsinki was doing a day trip to Tallinn, Estonia, which is just a quick 2 hour ferry ride via the Tallink Silja line. Tallinn is truly the epitome of European charm and is quite different from Helsinki's more expansive and modern downtown vibe, which provides an easy opportunity to see something different during your Helsinki itinerary. In Tallinn, each street looks like it inspired a different childhood fairytale, and the architecture is quaint and super colorful.
If you're interested in planning your own Tallinn adventure, make sure to set aside a full day to explore Estonia's capital city. Below you'll find more information on how exactly to get there, helpful info for your trip, and some of the spots you can't miss!
How to Do a Day Trip to Tallinn From Helsinki
Getting From Helsinki to Tallinn
First, you'll want to book tickets on the Tallink Silja Line, which is basically a huge cruise ship that makes the trip across the Gulf of Finland in about 2 hours time. They do multiple trips each day, but it's best to book tickets in advance just to be safe.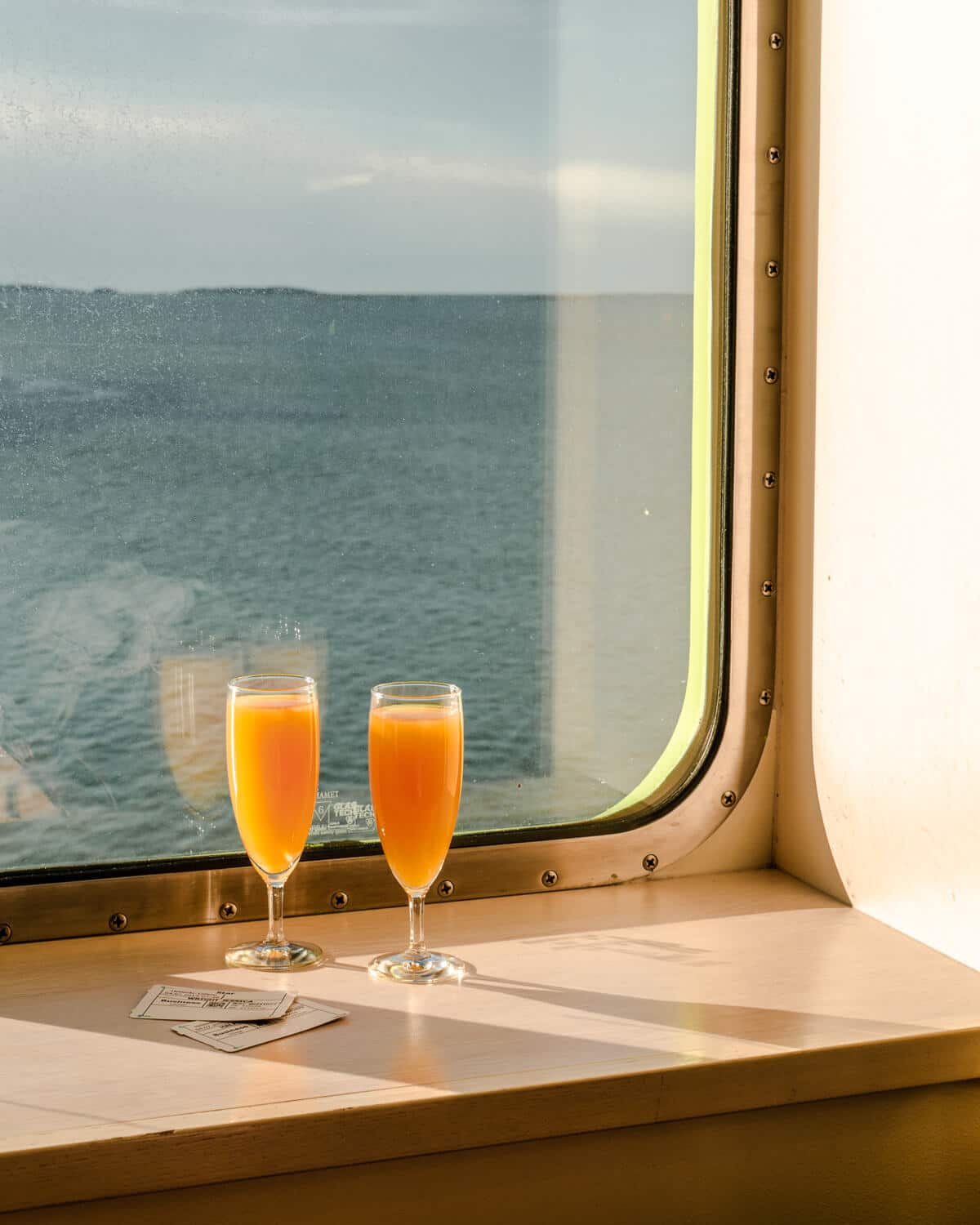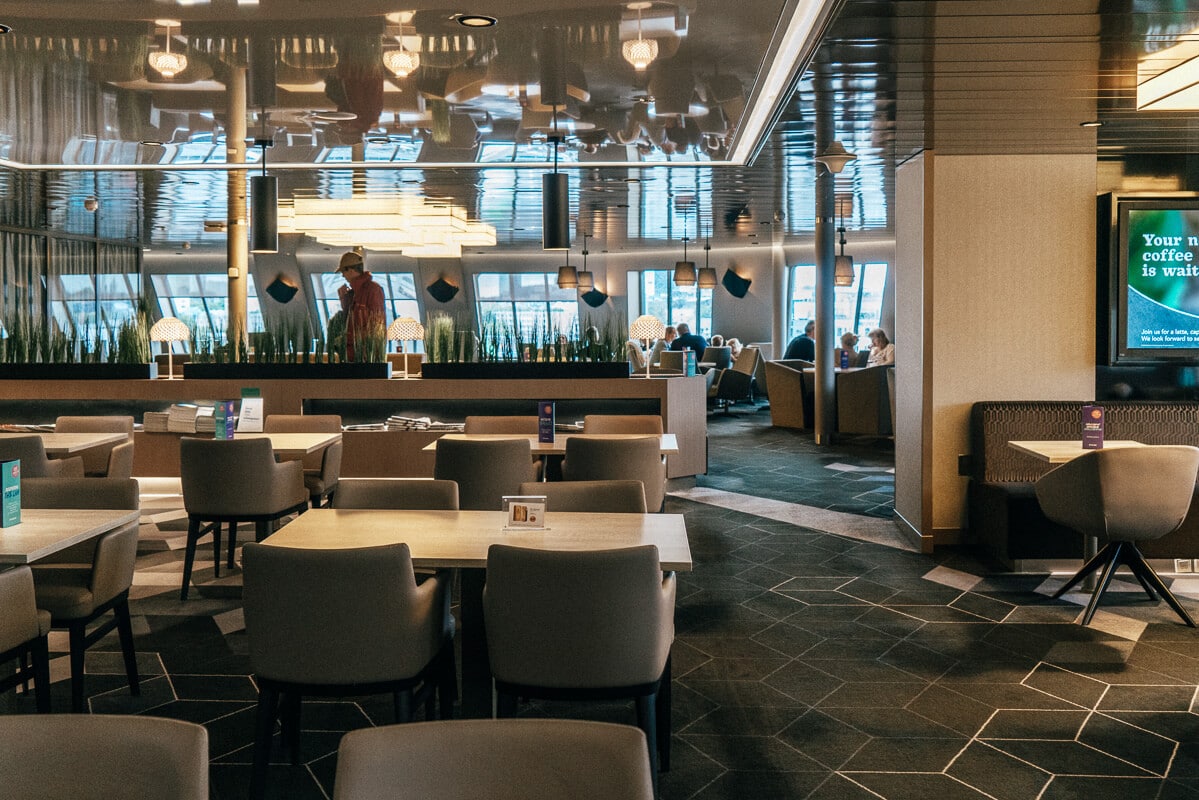 We booked in business class, which I can't recommend enough. While the boat is beautiful and spacious, there are A LOT of people making this trip daily — especially in summer.
In business class, the vibe is more calm and relaxed and there is plenty of comfortable seating and tables to go around for everyone. We were able to jump on the wifi and get a ton of work done during the trip which made the ride go by in a flash. The best part about business class: unlimited free food and booze. Do I need to say anymore?
Of course if you're on a budget there are more affordable options available. The boat is truly beautiful no matter what class you sit in.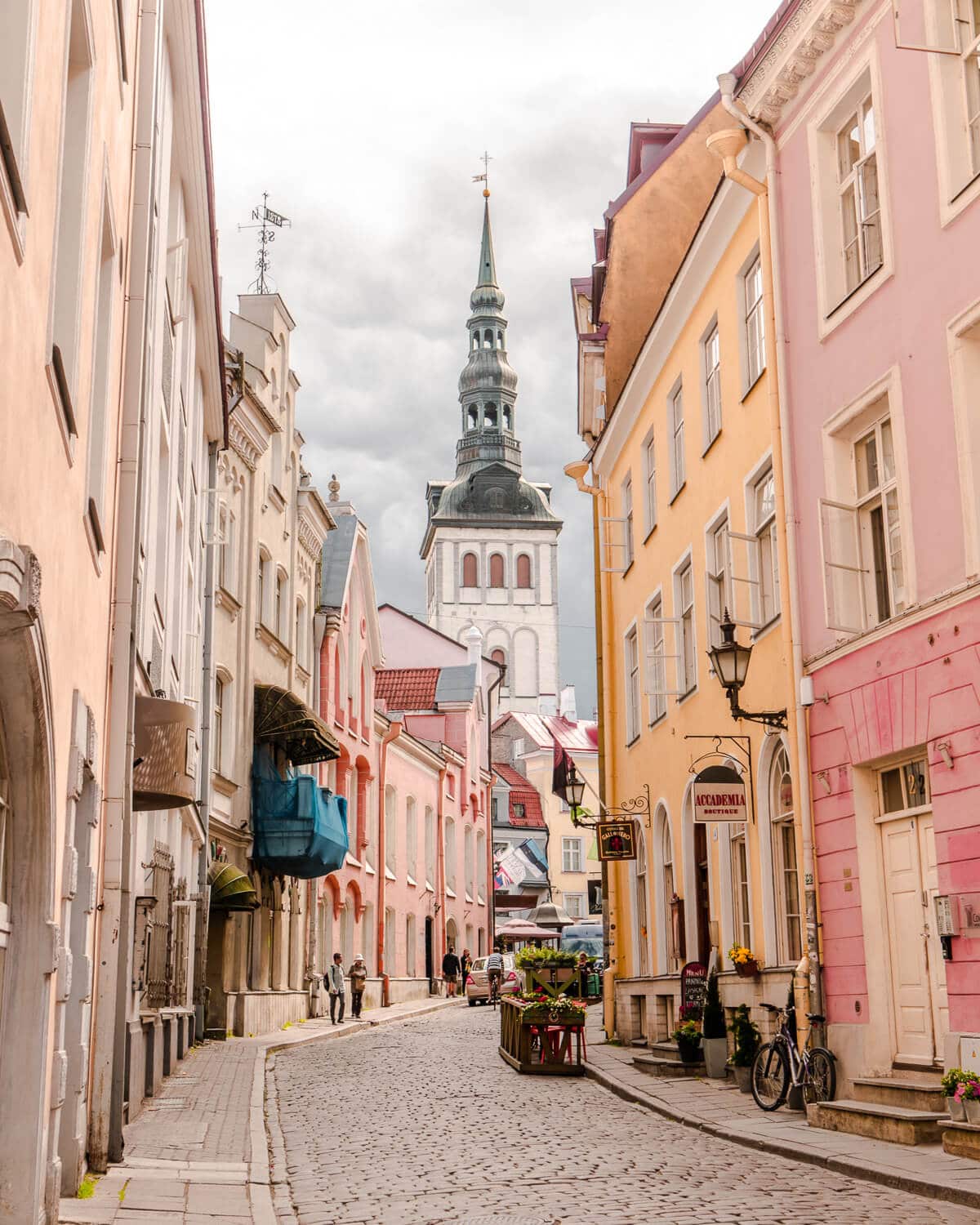 A Few Things to Know About Estonia
Tallinn is the capital city with a population of approximately 425,000 people
Tallinn is home to a vibrant start-up and tech culture
Estonia uses the Euro but credit cards are accepted almost everywhere
Americans don't need a special visa to travel to Estonia, but it is part of the Schengen region, so if you plan on traveling through Europe for awhile, make sure you're not exceeding your 90 day limit
What to Expect the Day of the Trip
The boats between Helsinki and Tallinn leave from West Harbour terminal and it's best to arrive at least 40 minutes before your departure time as the gates close 30 minutes prior to taking off. Onboard the Tallink Silja, which offers the most routes in the Baltic Sea, you'll find tons of restaurants, shopping options and outdoor spaces to enjoy the archipelago as you cruise across the Gulf of Finland.
I found the entries and departures to be a bit hectic and chaotic because of the sheer amount of people, but once everyone settled into their spots the vibe was much more calm.
What to Bring to Tallinn
The most important item you'll want to bring with you on your day trip to Tallinn, Estonia are good walking shoes. We walked over 8 miles during our time in Tallinn and many of the streets are cobblestone. If you're interested in visiting the viewpoint, you'll also be walking up steps and an incline, so comfort is key.
Weather-wise, Tallinn can be cool even in the height of summer. Averages for July, which is the hottest month can see high temps of 75 degrees fahrenheit but dip down to 55 degrees at night. I was constantly hot when we were in the sun and then cold as soon as we hit shade, so I'd advise packing some layers or a change of clothes for when it gets cooler in the evening.
Other items to bring:
Your camera (if you're interested in the equipment I use, you can check out what's in my gear bag here)
Sunglasses
Sunscreen
Layers
Good walking shoes
A comfortable bag or backpack that won't bother you if carried all day
Water bottle
Some small change in Euros in case you need to use a restroom or purchase small items (most places take card though)
Planning on Staying Longer in Tallinn? Search for Accommodation Below



Storing Your Stuff Upon Arrival
If you want to bring items onboard the boat that you don't want to lug around all day in Tallinn's old town — don't fret. There are lockers once you arrive in the port in Tallinn for only 4 Euros.
I brought my laptop on the boat in order to crank out some work but didn't want to lug it around on my back for hours on end, so we popped our bags in the lockers and went about our merry way. The process was super easy! Once you arrive in Tallinn, just ask where to find the lockers as they weren't in the exact terminal we arrived in.
A Few Things You Can't Miss During a Day Trip to Tallinn
The Kohtuotsa viewing platform which has the best views overlooking the Old Town
St. Catherine's Passage is a medieval lane in Tallinn that is said to have been built over 700 years ago
Raekoja Plats is the main town square in the Old Town (pictured above)
Balti Jamaa Market is located in a more modern area of the city and features tons of food stalls and an epic antique market
Olde Hansa – Kind of cheesy but also awesome, this medieval-inspired restaurant serves up traditional Estonian fare from an earlier era and surprised us with how delicious it was!
Pro Tip: If you have more time during your visit, turn your itinerary into a full Baltics tour. There are some cool cities that you can access via the Baltic Sea in addition to Tallinn like Riga, Latvia and Stockholm, Sweden via the Tallink Silja. I'll definitely be back to explore more of these areas in the future.
Planning a trip right now? These are all the websites and services I love for booking everything from flights, tours, accommodation and more:
LOVED THIS POST? PIN IT FOR LATER
READ MORE