Flashback a year ago and you probably couldn't pay me to learn to code. The task seemed overwhelming, impossible to tackle and frankly boring – especially when I envisioned my options: trying to go it alone with online courses or Youtube tutorials or signing up for a physical course that I'd have to take up in my free time on top of my full-time job. No, thank you.
But in reality, there was a need for me to learn. I was trying to launch this travel blog and running into constant small changes that I wanted to make on my own rather than having to dial a developer for each minor tweak. And I was on the hunt for skills that could get me on my way to the digital nomad lifestyle.
So when I discovered Institute of Code, a start-up running code retreats in Bali, on Instagram, a lightbulb went off. Could there really be a company trying to teach web development skills in an environment that didn't make me want to cry?
Well, as it turns out — yes. It's real. And it's awesome. Investing in my career development and enrolling in Institute of Code is definitely one of the best decisions I've made so far in my travels and here's why.

What Initially Attracted Me to the Course
Hello, Bali!
Being the right-brained human that I am, I just couldn't bear the thought of sitting in an overly lit classroom, pulling my hair out in frustration in front of a computer trying to learn code, while other distractions drifted through my head. What do I need to get at the grocery store later? I hope there's no traffic on my drive home. How much left do I need to prep for my meetings at work tomorrow? You get the point.
The magic of Institute of Code is that it puts you in a vacation mentality (aka a beautiful luxury villa in Bali) so that you're forced to leave all of the daily distractions behind and focus on one thing: learning. And learning fast. Your villa is the classroom and everything you could need is at your fingertips, so the mind chatter of routines back home dissipates and you're able to actually concentrate on the tasks at hand.
The Intensive Timeframe
Let's face it. When you try to teach yourself something at home or pay for an online course, the timeframe in which you finish is all up to you. Sure the flexibility is nice, but are you really going to do it with 100% effort if no one's there lighting a fire under your ass and other to-dos are piling up? It could be months before you invest in yourself – or worse, never.
The fact that IOC's courses are 10 days makes it long enough to really dive deep into the concepts of HTML, CSS and Javascript yet short enough so that you feel OK leaving your to-do list at home.
One on One Attention
When thinking of a typical coding course, I immediately imagine myself getting lost amongst a sea of super tech nerds and guys who just get it. I know those are stereotypes, but being the creatively minded person that I am, a typical classroom environment just wasn't going to cut it for me.
Institute of Code is coed, but it attracts a majority of women for a reason. The environment is beautiful, inviting and there are four mentors to a max of fifteen students – which means that any time you need help there's someone there to guide you. Plus, if one mentor's teaching style doesn't quite jive with you, there's another one in the room who can try to explain something in a different manner, making concepts click that much more quickly.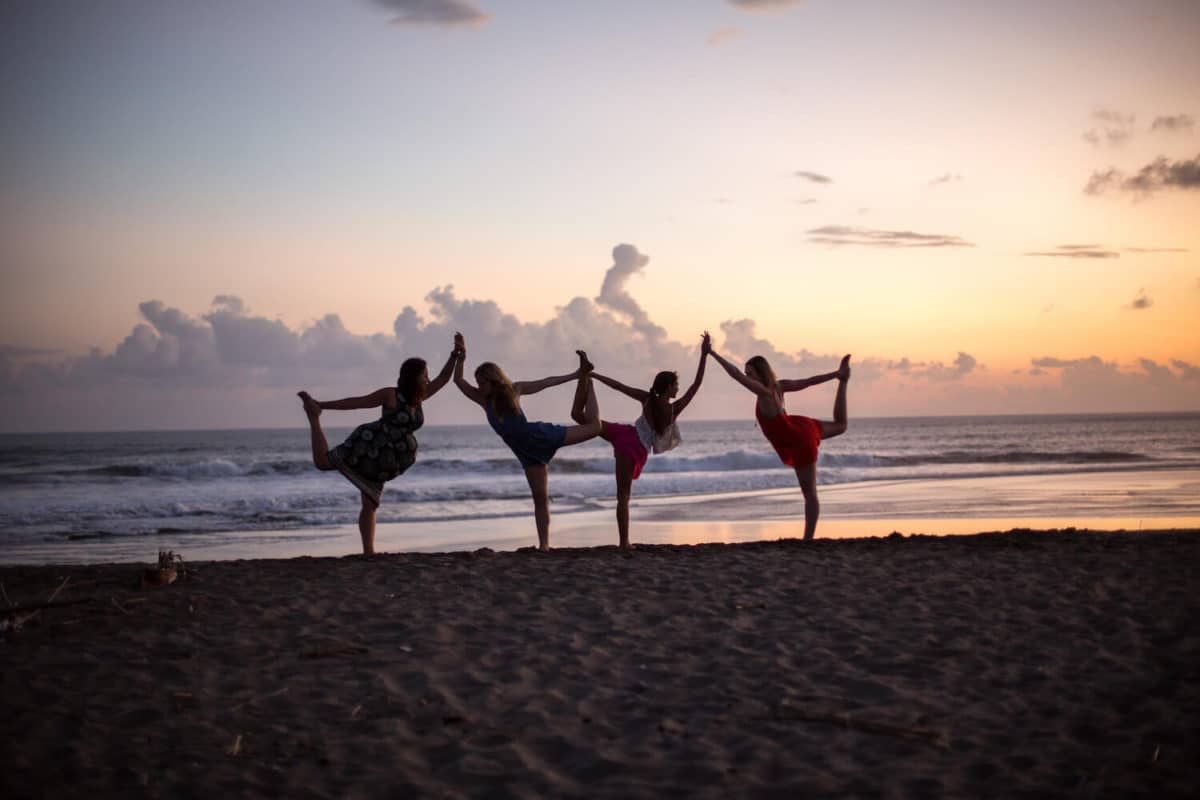 The Extras
Daily yoga sessions. Healthy homemade meals. These are all things I crave and need to feel my best back home, and IOC gets that. There's nothing better than calming your mind with a sunrise yoga session or taking a smoothie break by the pool when you've spent hours working on your beautiful website.
The best part was probably the amazing meals ranging from gourmet local Balinese food to Italian pasta nights and healthy smoothie bowls. Everything was insanely delicious. Plus, the IOC team is incredibly helpful in catering to dietary restrictions as well, so Gluten-Free, Vegan, Kosher, etc are all welcome. Fuel the body, fuel the mind.
All-Inclusive 
The price might seem steep at first, but when you consider what's included I think it's so worth it. Imagine what you'd already be paying for 10 day's luxury accommodation in Bali, then imagine what you'd be paying for 100+ hours of coursework learning to code back home. Then add a premium for one-on-one mentorship, daily yoga classes, three large meals a day plus snacks like tropical fruit smoothies, activities outside of the villa like paddle boarding, trips to the Ubud Monkey Forest and temples — all including transportation wherever you go. Yup, it's all included.
The Chance to Walk Away With a New Website 
The best part of it all, of course, was the opportunity to not only learn the ins and outs of the web development world, but to actually put my knowledge to use and leave the course with a fresh website that I actually love. I have the knowledge to now make changes to my website on my own, build a new one from scratch if I choose or talk more intellectually with a developer in the future.
What I Wasn't Expecting, But Got Anyway
Lifelong Friends and Memories
The connections I made at Institute of Code are priceless. I have new friends across the world I can go stay with on my travels, likeminded entrepreneur friends that can refer clients to my business or collaborate down the road, and an entire group of IOC alumni to help me out if I ever get stuck on a web development project. Not to mention friendships that I know will last for years to come – maybe even a lifetime.
A New Outlook on the Possibilities of Work and Travel
I originally went to IOC hoping to learn the skills necessary to update my site. What I didn't expect was that I would actually find it fun! Knowing how to code is a skill you can do from anywhere in the world as long as you have a laptop, which is why it's the perfect piece of the puzzle for the aspiring digital nomad like myself. After taking the course, I'm now even considering using web development as a way to work myself around the globe.
More Confidence
Tackling something you previously thought impossible is always going to boost your confidence. Not only do I now understand the basics of HTML, JavaScript and CSS, but I can actually build a site from scratch, which is something I never imagined happening in a million years.
The Chance to Join IOC in Sayulita, Mexico 
After doing their course as a student in Bali last June, I loved the IOC program so much that I wanted to be more involved in changing future students' lives and encouraging them to learn the incredible language of code! Since then I've been helping the IOC marketing team and am so excited to currently be in Sayulita, Mexico working with IOC on their very first retreat in Mexico.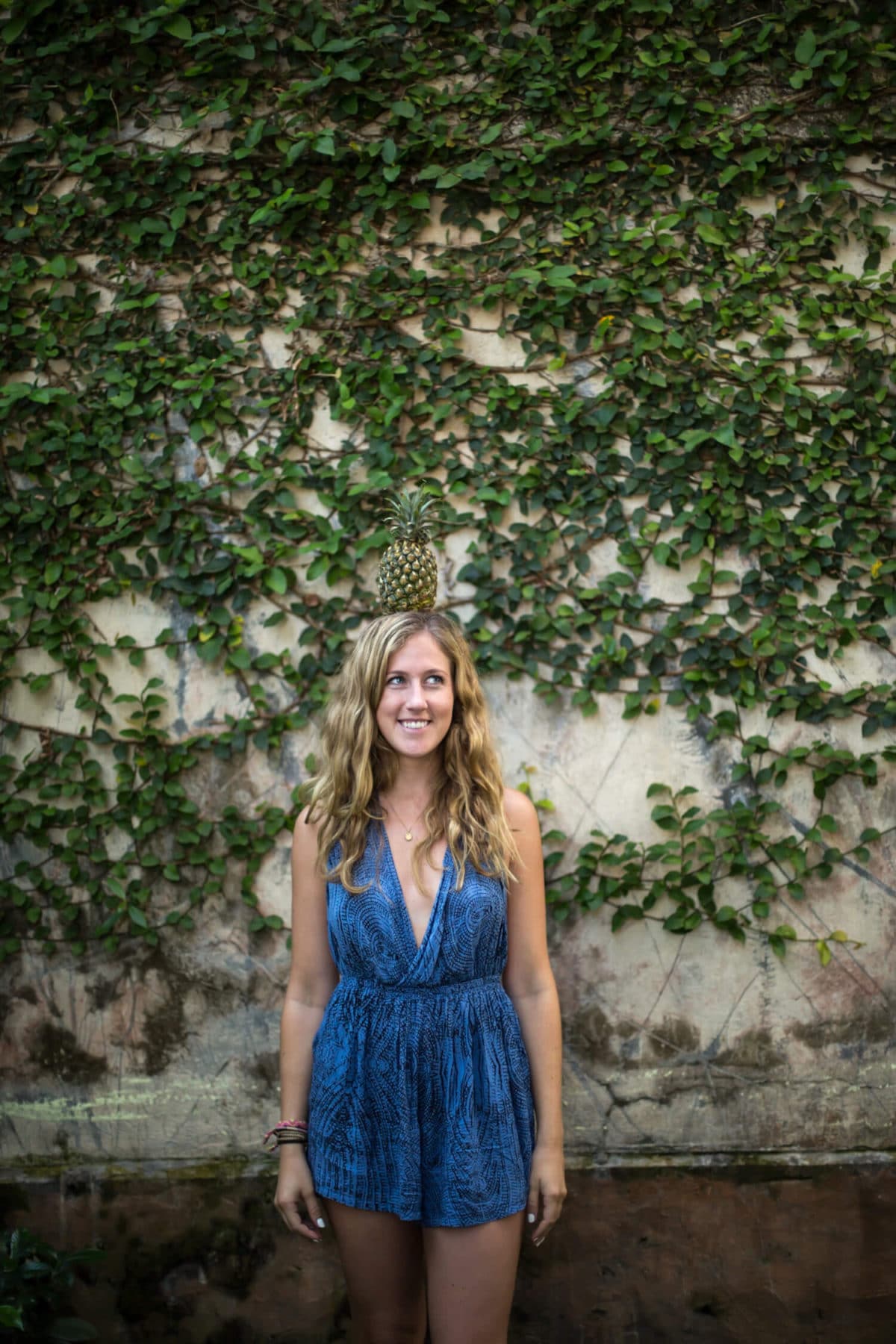 If you want to join in the next session that starts September 7 (and hang out with me!) make sure to visit Institute of Code's website or email them at [email protected] as there are a few spots left.
Have any questions about coding and web development? Leave me a message in the comments below!