There is absolutely no shortage of fun things to do in California, and even after almost a decade of living here, I still have a decent-sized bucket list full of California activities ready to get checked off my list.
From exploring up and down the epic coastline to visiting National Parks and unique landmarks like Alcatraz and the Hollywood Sign, there is no denying the fact that California possesses plenty to do for visitors from all over the world.
But the funny thing is, given the state's massive size, even locals who were born and raised here could spend their whole lives exploring California and still not see it all!
In this post, I want to help you make the most of your own California adventures by narrowing down the top things that should be on your list. Whether you're planning your first visit to the west coast, or simply seeking to build a list of fun things to do in California for years to come, this guide is here to help!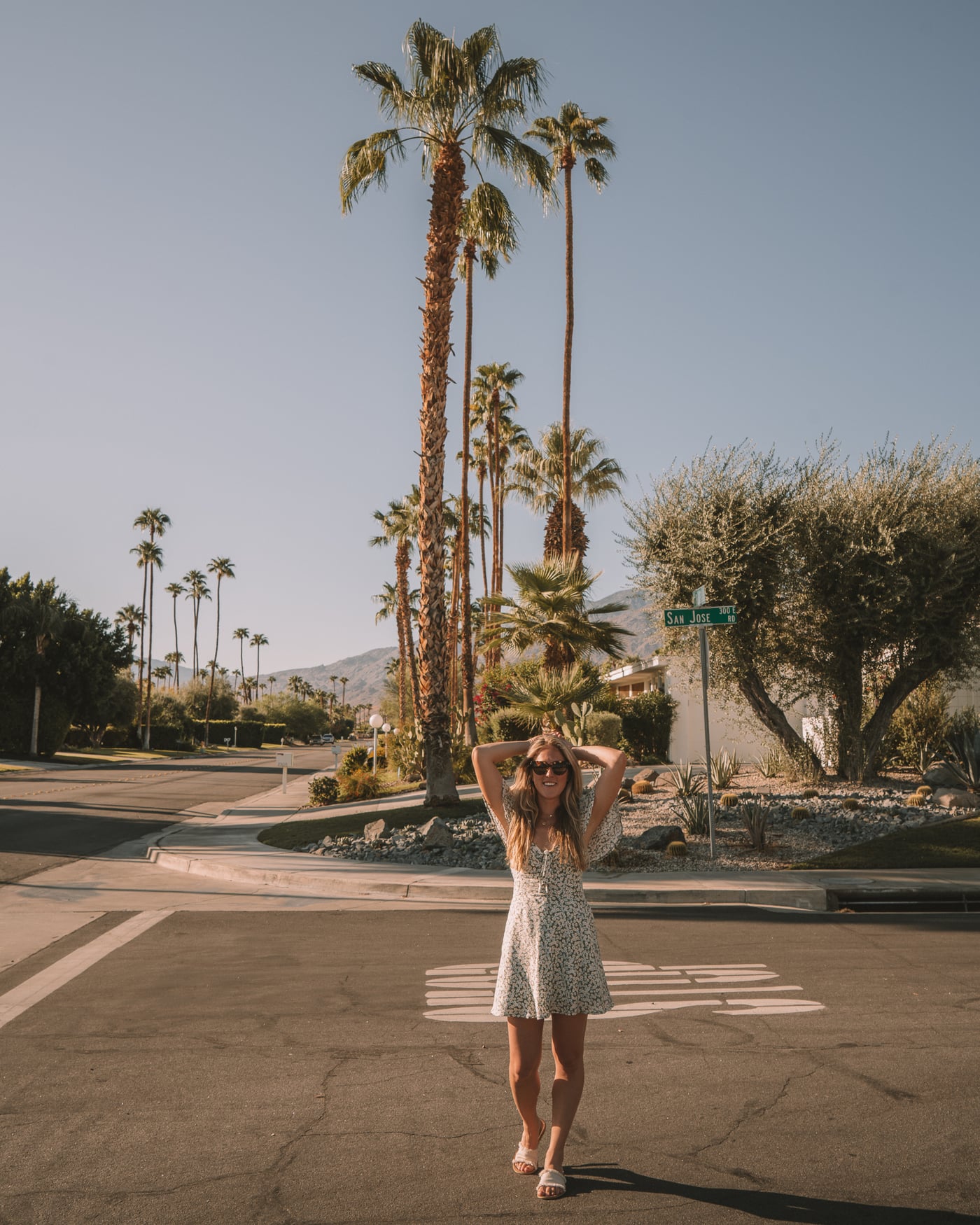 But first, a little note: While there are certain touristy things that many consider worth experiencing at least once (like the Hollywood Walk of Fame and Disneyland, for example), the majority of the list below includes California activities that I would still love to do as a local and that you might not already know about.
I hope this list gives you fresh ideas for awesome and fun things to do in California that weren't yet on your radar!
50+ Incredible and Fun Things to do in California
1. Go Hiking in Joshua Tree National Park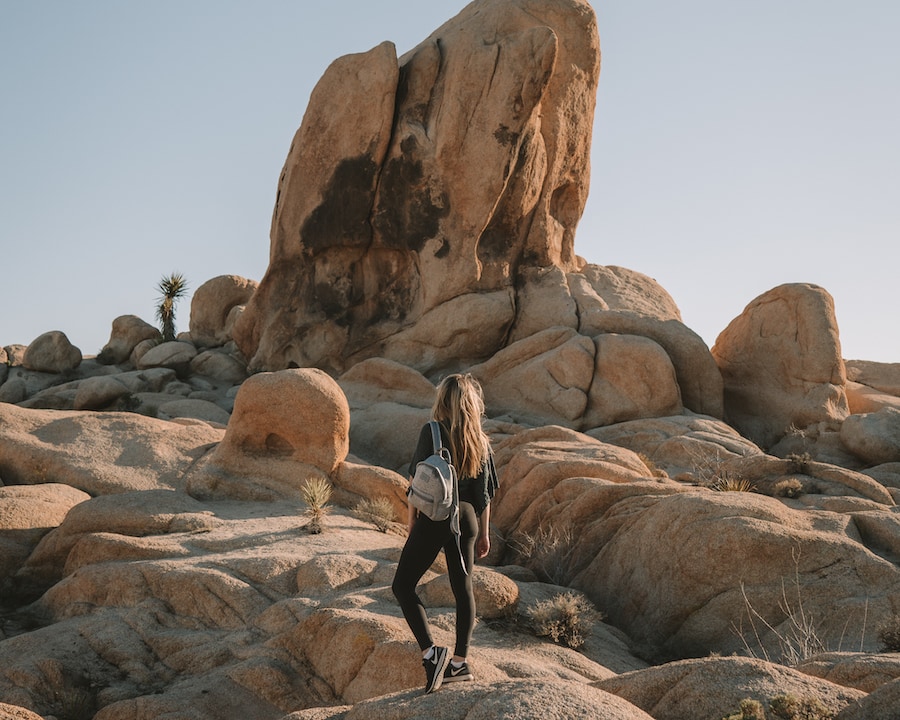 Joshua Tree is a magical desert oasis that is one of the most unique places to visit in California in my opinion. From hiking through the vast rocky landscape to sleeping under the stars in Joshua Tree National Park, the memories that I have made in this funky desert town are some of my absolute favorites since I moved to California.
Though the temperatures can be a bit treacherous depending on when you visit, Joshua Tree is wonderful for finding unique, outdoorsy things to do in California in fall and spring.
If you're into hiking, be sure to check out the Cholla Cactus Garden trail, Fortynine Palms Oasis Trail, and the Arch Rock trail, which all provide unique geology and natural scenery.
Read More: The Best Things to do in Joshua Tree
2. Find the Largest Living Single-Stem Tree in Sequoia National Park 
If you want to see the largest living tree in the world (who wouldn't?) then plan a visit to Sequoia National Park. The General Sherman Tree is more than 275 feet tall and over 36 feet wide, making this massive piece of nature shocking to the eye.
Simply looking up at the towering tree will make anyone feel puny—and trust me, photographs don't really do it justice!
There are two trails that lead you to this famous landmark, one of which requires about a half a mile walk, while the other can be easily accessed for individuals with wheelchairs or other disabilities right from the parking lot.
Read More: Everything You Need to Know About Visiting Sequoia in Winter
3. Drive the Iconic Highway 1 Up the Coast to Big Sur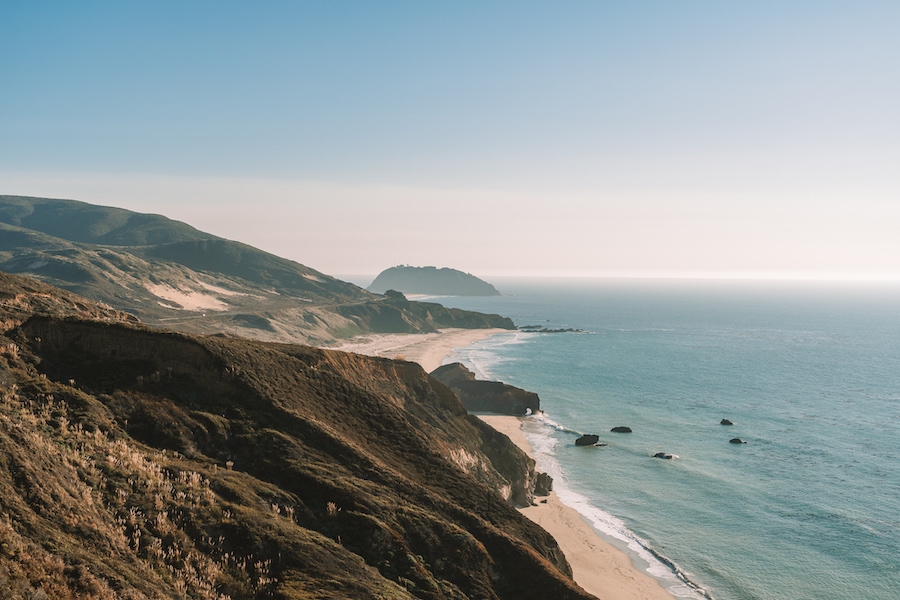 Big Sur's coastline is known for providing one of the most scenic drives in the entire world, making it a must-see on your list of things to do in California.
From the staggering cliffs to the endless ocean views, cruising along the coast on the windy roads of Highway 1 is unlike any other drive I've ever experienced.
Be sure to stop by Bixby Bridge for a photo-op with the iconic California bridge and check out McWay Falls at Julia Pfeiffer Burns State Park for a scene straight out of a storybook. 
Read More: How to Plan an Epic Big Sur Road Trip
4. Go Wine Tasting in Napa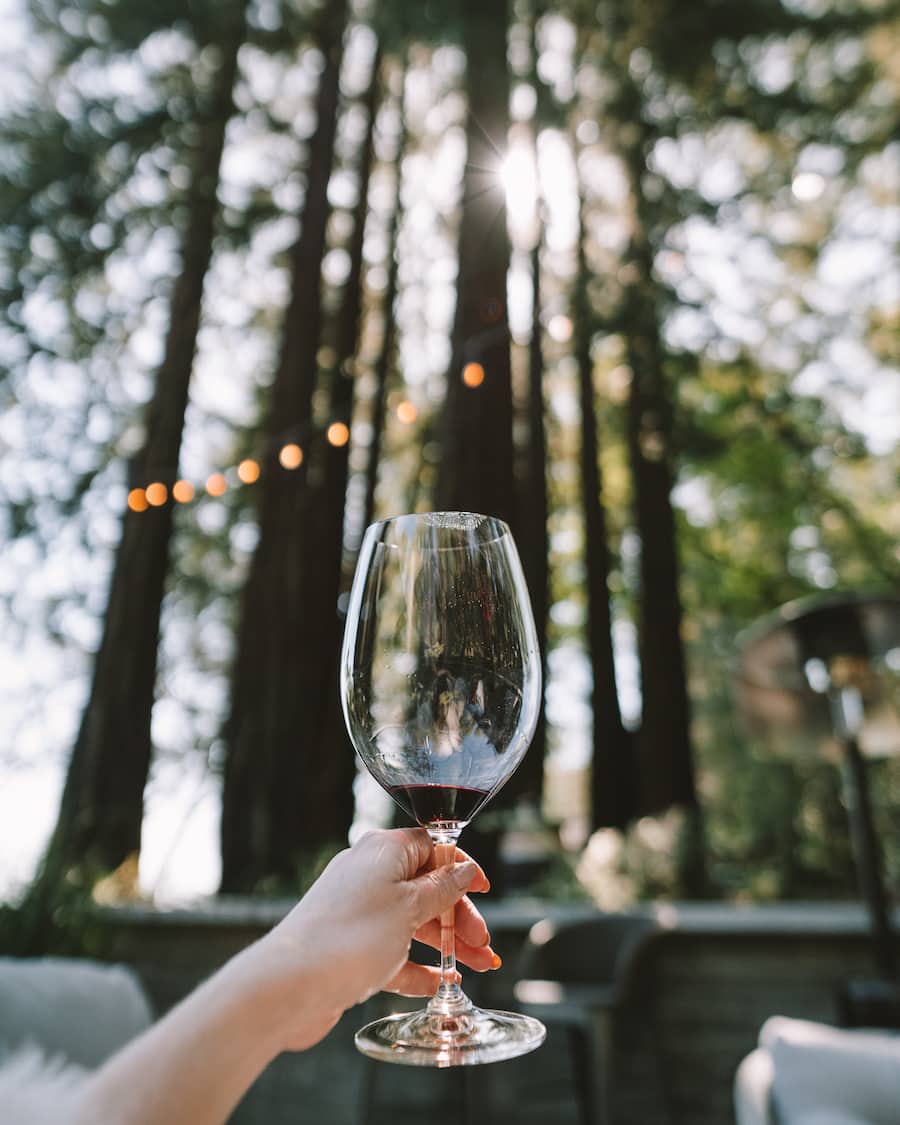 Along with Sonoma, Napa is considered to be the wine tasting capital of the entire state. California's unique climate and rich soil are perfect for making some of the most renowned and popular wines in the entire world, meaning that a trip to Napa Valley will surely result in a new appreciation for vino if you haven't already cultivated one.
For something extra unique and fun, book a ticket on the Napa Valley Wine Train, which provides a range of luxurious experiences for visitors to the Napa Valley wine region.
Once your taste buds are ready for something other than fermented grapes, take a stroll through the Oxbow Public Market in downtown Napa to try some incredible gourmet and local cheeses.
5. People Watch at the Venice Beach Boardwalk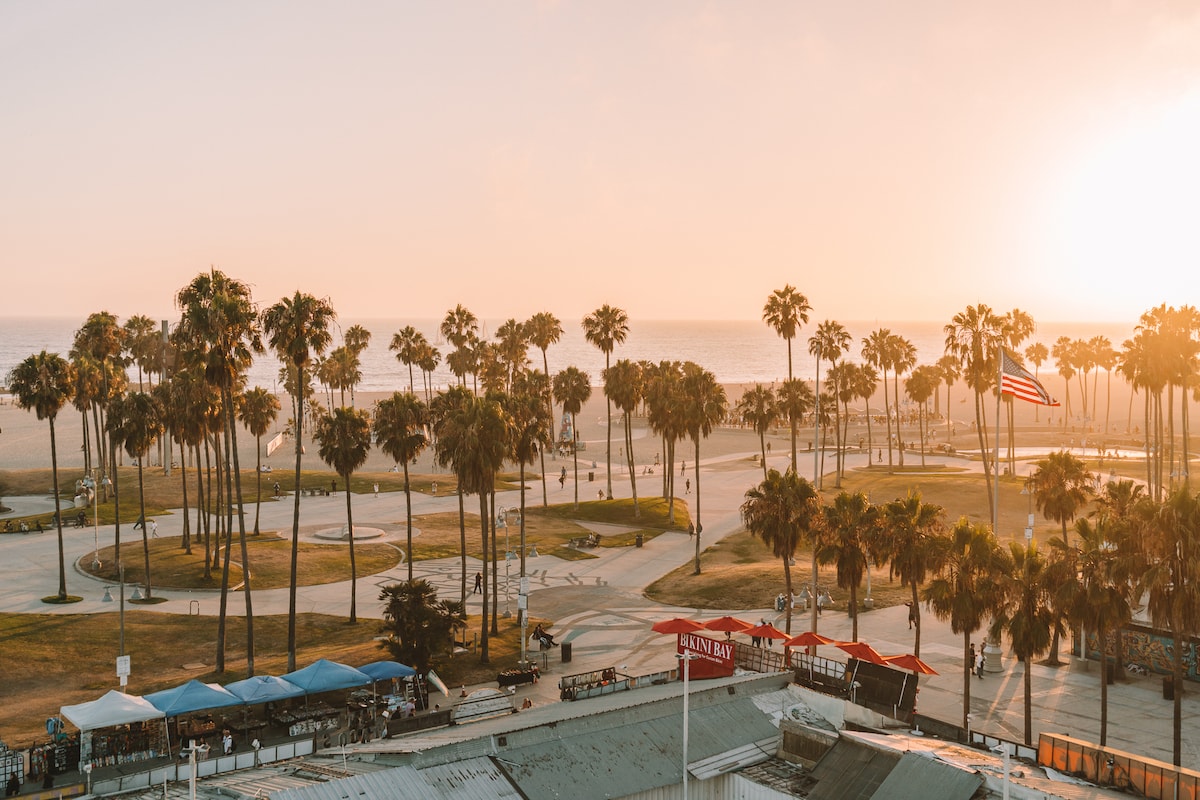 Venice Beach is known for having some of the wildest and most eclectic crowds in all of Los Angeles—and probably all of California.
From the art vendors and skate board park to plentiful street performers and beachside bars, taking a stroll along the Venice Beach Boardwalk is a truly iconic Southern California activity that everyone should experience at least once.
This is one of the first things I remember doing as a kid visiting California and it still remains one of the most fun thing to do in California—you just never know what you're going to see here!
If you want to be in the thick of it, cruise the boardwalk, or if you prefer to post up comfortably with a cocktail in hand while you people watch, snag a spot on the patio at Fig, The Waterfront or The Venice Whaler. Or catch a view of the craziness from above at the High Rooftop Lounge at Hotel Erwin.
Read More: 6 Best Rooftop Bars in Santa Monica and Venice, California
6. Explore the Danish Town of Solvang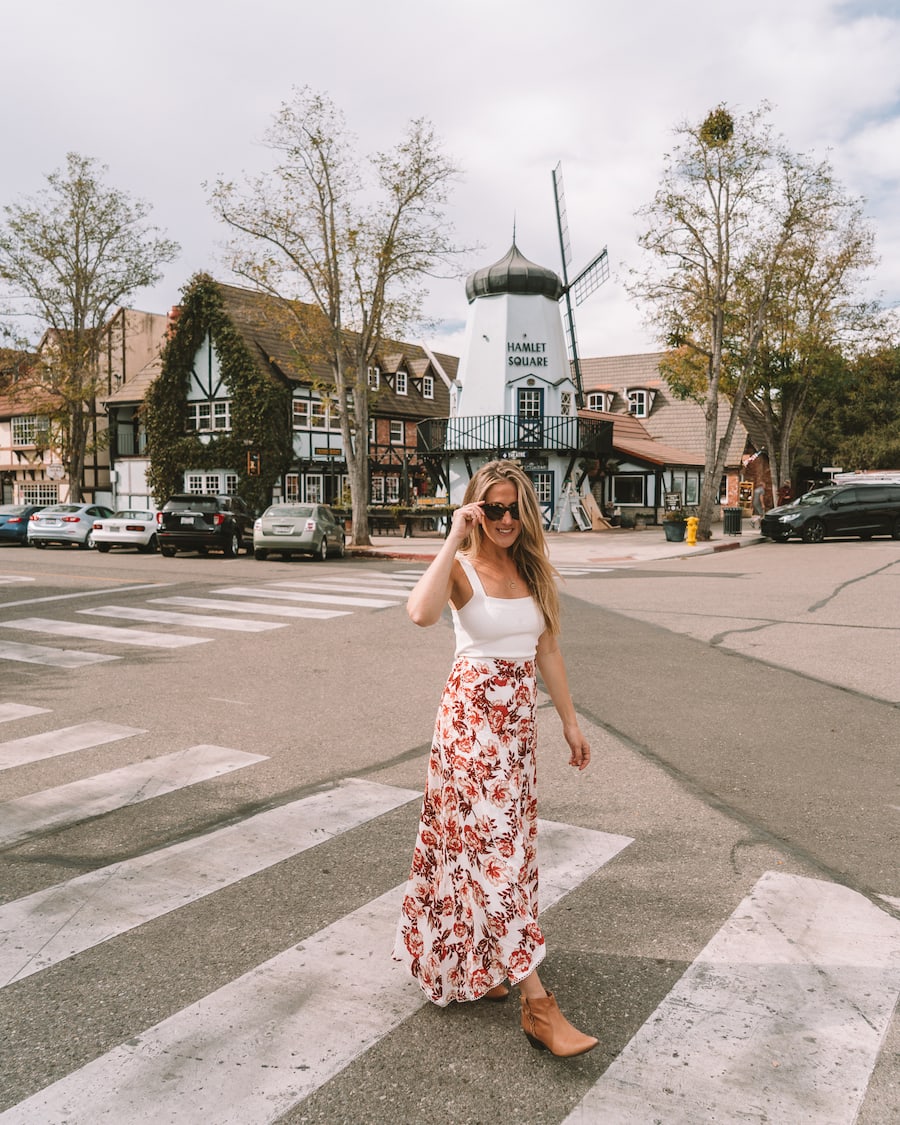 Did you know that in the middle of central California is a wine-loving town that will transport you to the villages of Denmark? Well, now you do!
Solvang is one of my absolute favorite places to visit in California. The Danish-inspired architecture and windmills literally feel straight out of a fairytale. Plus, with more than 20 wine tasting rooms within the two square mile radius of downtown Solvang, there is plenty to keep you busy in this delightful town.
If you're not into wine tasting, there are plenty of eateries, bakeries and kitschy little places to shop to bring home some fun souvenirs for friends back home.
If you love biking (but prefer to avoid it in big cities, as I do) Solvang is also great for renting a bike and taking a stroll to some local vineyards with a cheese danish and baguette in your basket. 
I recommend booking an overnight stay at The Landsby which is directly in the center of downtown, so that you can park your car and indulge in as much vino as your heart desires as you walk between tasting rooms.
7. Say Hi to the Seals in San Simeon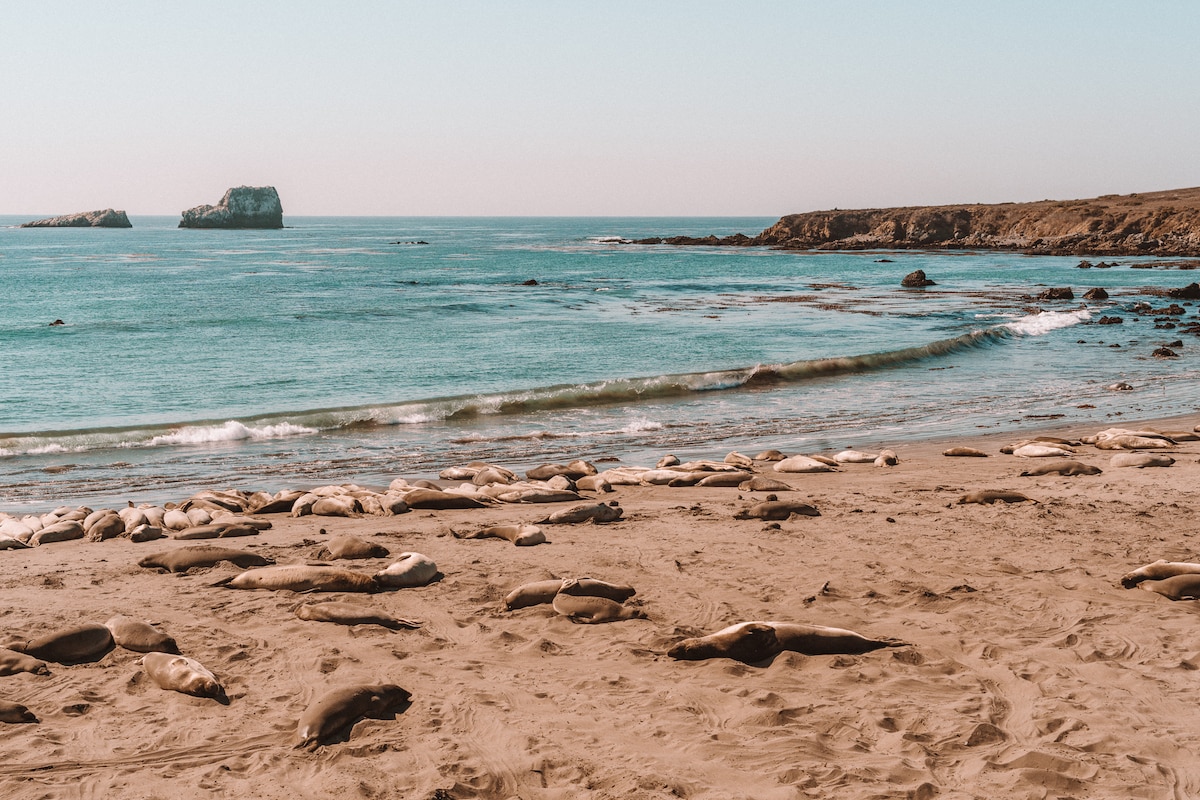 Living in California means having access to wildlife viewing that people in other parts of the country rarely get to see, and one of the most common marine mammals to witness up close and personal in the Golden State are Elephant Seals.
They're personally one of my favorite wildlife encounters to have in California simply because of their funny demeanors, especially when you get a big group of them together. Please enjoy this silly Instagram Reel I made that gives you a little taste of that.
There are few better places in California to see a large gathering of Elephant Seals than at the Piedras Blancas Rookery in San Simeon. It is the only seal breeding colony in the entire world that is open to the public and totally free of cost and sometimes there are thousands at a time!
If you are able to visit between December and March, you may even get to see some baby seal pups just after birth!
8. Visit Seaside Sand Dunes at Montaña de Oro State Park
Visiting the sand dunes at Montaña de Oro State Park allows you to experience the desert meeting the sea, which is a sight that few are ever lucky enough to witness.
Apart from simply exploring and taking in the views from the dunes, Montaña de Oro State Park also offers great coastal walking trails, camping, and even mountain biking for those seeking more of a thrill.
If you're feeling extra adventurous, try your hand (or balance) at sand surfing down the dunes! Just be sure to keep an extra close eye on all posted signs that are designated for environmental protection.
9. Watch the Surfers at Sunset at Morro Bay
Morro Bay is a quaint coastal fishing town that is famous for its massive Morro Rock. This ancient volcanic plug acts as a sort of tied island, connected to the coast only by a narrow causeway of sand.
While there isn't an abundance of things to do in this small town, posting up on the beach and watching the surfers is a pastime that I always love when passing through this part of California. Morro Bay attracts a lot of surf-enthusiasts, so bring a beach towel and your camera and capture the unique Morro Rock and surf culture against the setting sun.
If you're staying in town longer, don't miss lunch and the crab quesadillas at Giovanni's Fish Market—but expect a long line on weekends!
10. Dip in a Heart Shaped Hot Spring Near Mammoth Lakes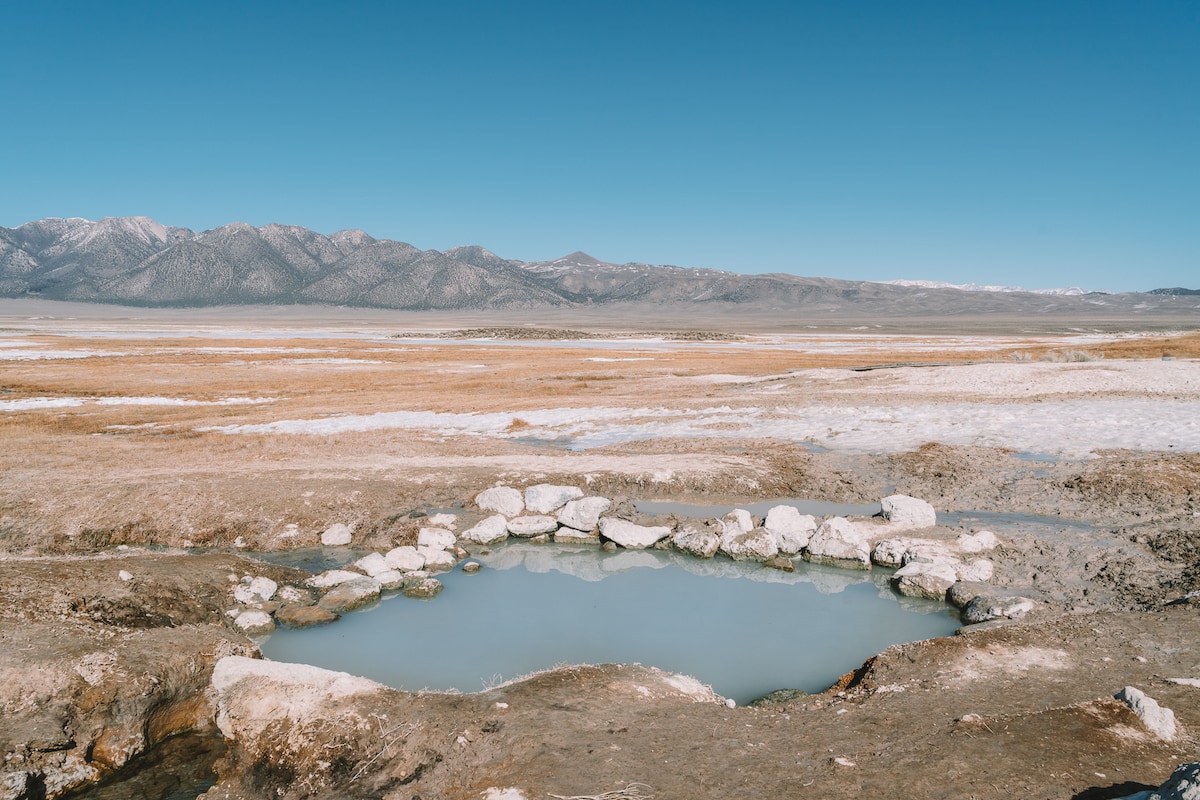 In addition to its stunning natural surroundings, Mammoth Lakes is also famous for having some of the best natural hot springs in the country. What better way to end a long day of hiking than soaking your body in a pool of geothermal spring water?
There are a few options when it comes to visiting a hot spring near Mammoth. Some of the more popular ones are Pulkey's Pool, Shepherd Hot Springs, and Wild Willy's (pictured here, which is shaped like a heart)!
Depending on the road conditions, sometimes you can drive closer into Wild Willy's and sometimes the road is closed, so be prepared to make the 25 minute hike in if you're visiting in the snowier months just in case!
11. Take in the Epic Landscapes of Death Valley National Park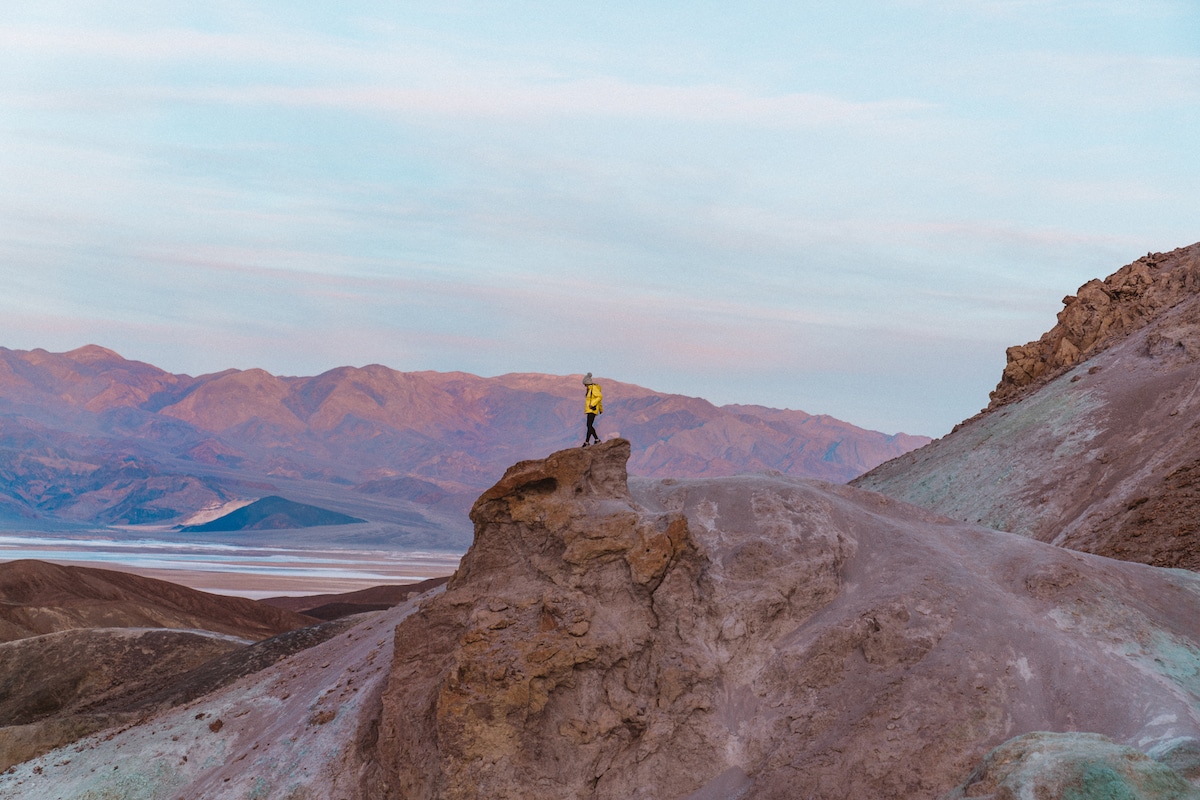 To my surprise, my visit to Death Valley ended up being my favorite trip of 2020! This massive dessert landscape is one of the most underrated national parks in my opinion.
Between salt flats, mountain ranges and sweeping sand dunes that look straight out of the Sahara, there is a wide variety of natural features to see in Death Valley. But nothing is quite as incredible as witnessing these landscapes during a colorful sunrise or sunset.
Some of the biggest highlights of my time in Death Valley were experiencing the sweeping Mesquite Flat Sand Dunes, seeing the mind-blowing views at Zabriskie Point, and visiting Badwater Basin, the lowest point in North America! 
Read More: The Best Things to do in Death Valley
12. Hike to the Hollywood Sign
Regardless of whether or not you are a fan of Los Angeles (it's definitely not for everyone), there is no denying that seeing the iconic Hollywood Sign is a bucket list item for many.
While the massive white letters can be seen from miles away, hiking to the sign allows you to get in some exercise, catch some breathtaking views, and get a closer look at this symbol of the City of Angels.
There are three different trails that will lead you to the Hollywood Sign, so you can choose your own adventure. The Mt. Hollywood Trail, which starts at Griffith Park, is one of the more popular routes, but you can also take Brush Canyon Trail or Cahuenga Peak trail. 
If you prefer to visit with a knowledgeable guide who will also provide historic context of Los Angeles, I highly recommending booking this Hollywood Sign guided tour which I personally did and loved.
13. Go Kayaking or Paddle Boarding on Lake Tahoe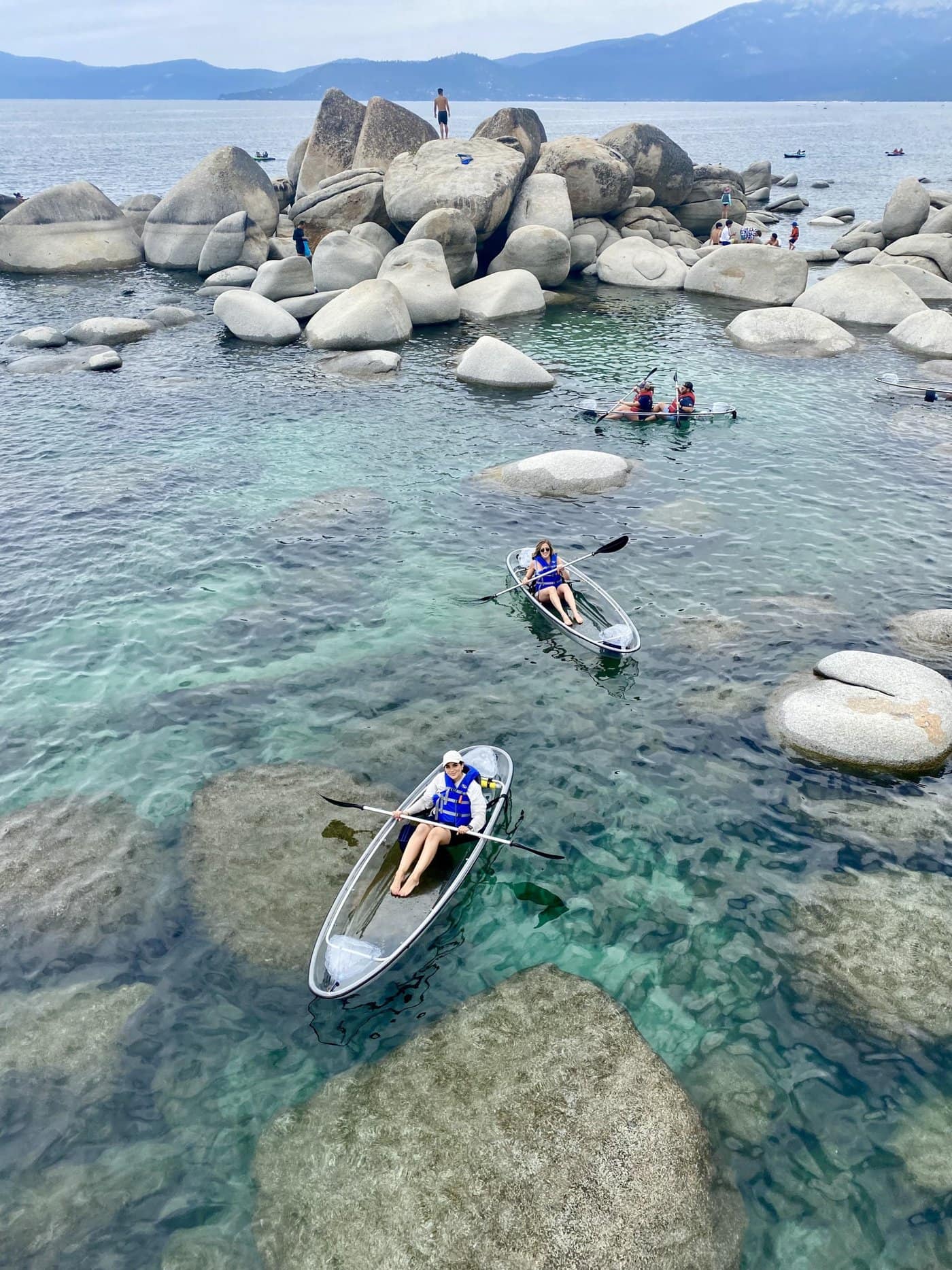 While having access to the ocean on the coast of California is amazing, Lake Tahoe has some of the most beautiful and crystal clear water I've seen in the US.
Getting out on the water here is a must and one of the most popular ways to do so is by renting a clear-bottom kayak or stand-up paddle board or booking a guided kayak tour.
The visibility out on the lake is way better on a clear sunny day when the emerald water sparkles at its best, so try and plan your outing on a nice day! If you need to make a day of decision, you can always head down early in the morning to Sand Harbor where Clearly Tahoe rents out gear and try to snag a first come first serve rental.
14. Book a Remote Cabin in Big Bear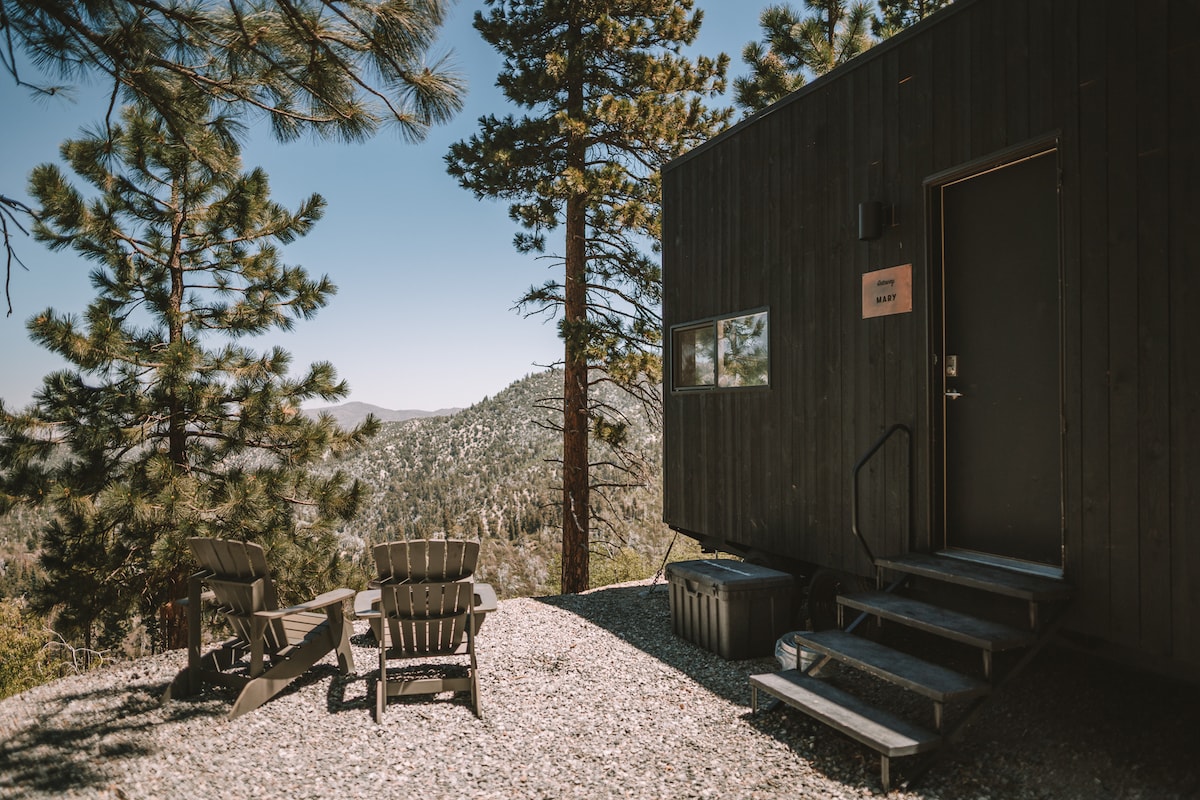 Big Bear is a peaceful mountain town located only about 2.5 hours away from the hustle and bustle of Los Angeles. Though Big Bear Lake isn't the best California lake for swimming, it's a great place for paddle boarding, kayaking, and boating—and getting some peace and quiet.
Since the hotels in Big Bear are extremely limited, the best way to find accommodations is to rent out a cabin home rental (like this adorable A-frame!) or book one of the tiny cabins at The Getaway House, which is a wifi-free campground in the woods where you can truly disconnect.
Depending on the time of the year that you go, these cabins can be quite affordable, especially if you have a decent-sized group splitting the cost. Pro-tip: Try to get a cabin with a large deck and hot tub if you can! Soaking under the stars will add a whole other layer to your peaceful vacay.
Read More: What It's Like Staying at the Getaway House Near Big Bear
---
Read More Posts on California
---
15. Go on a Self-Led Street Taco Tour
It doesn't matter if you're in San Diego, Los Angeles, Santa Barbara, or San Francisco, street tacos are an abundant part of the foodie culture all over California! For the most part, you will find that the taco vendors sell quality food that is both authentic and delicious.
From carne asada to al pastor, the smell of these street tacos will draw you in from hundreds of feet away and you won't regret taste testing them all (plus, they're a much cheaper way to eat than at your typical Cali cafes!).
Regardless of where you are visiting, spend a day exploring your local taquerias and food trucks in order to find some real hidden gems that will give you a true taste of California's strong Mexican influence. 
16. Experience an Epic Pool Party in Palm Springs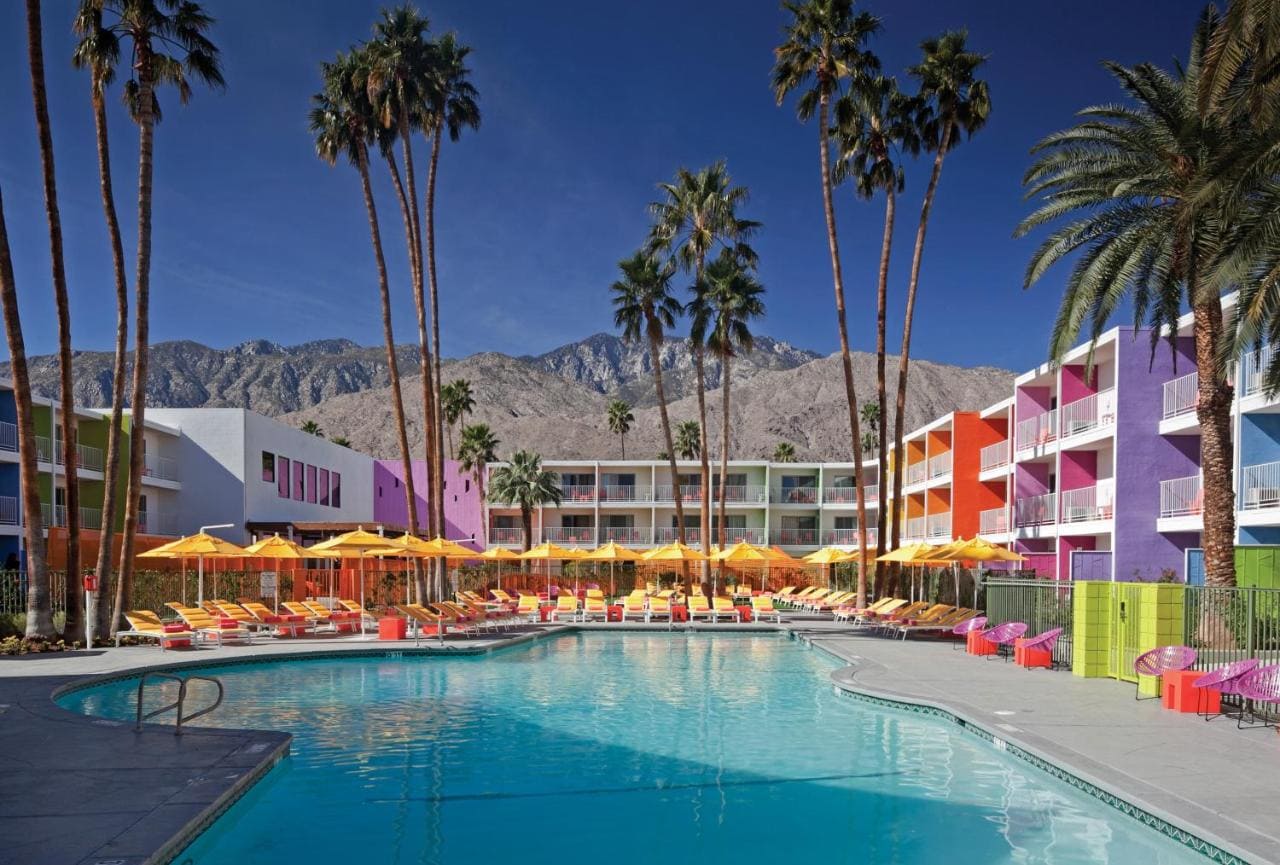 Palm Springs is for sure the ultimate pool party destination. But between the abundance of beautiful hotel pool decks and the blistering desert heat, Palm Springs is also a great place to simply unwind and chill out with a drink in hand as you soak up the sun.
While some of the more popular hotels such as The Saguaro are great for experiencing a true wild and crazy Palm Springs pool party, you can find more relaxing and low-key vibes for a couple's getaway at places like Korakia Pensione. This desert oasis has a beautiful aesthetic that will make your worries melt away just as quickly as the ice in your drink.
17. Drive Through the Otherworldly Landscape of Trona Pinnacles
Located within the California Desert National Conservation Area lives a landscape that is straight out of a Sci-Fi novel. The Trona Pinnacles have some of the most unique geological features in California, with more than 500 towering tufa spires, some of which are more than 140 feet tall.
The craziest part is that these structures rise from the bed of the mystical Searles Lake basin. Though a trip to the Trona Pinnacles is a bit limited in terms of amenities (your best bet is to camp here), seeing this landscape in person is well worth the effort that it takes to get to them.
18. Spend a Weekend on Catalina Island
From the orange Garibaldi fish that shine brightly through the crystal clear water, to the eye-catching Catalina Casino, Catalina Island looks more like a scene straight out of Monte Carlo than California!
One of my favorite things to do while visiting Catalina is rent a golf cart and drive around the island, taking in all of the breathtaking views and cute beach bungalows. However, there are tons of activities to do here from glass bottom boat tours to scuba diving.
Avalon, the only inhabited part of the island, is just under three square miles in size, meaning you can see most everything in a weekend. However, make sure you don't miss a visit to Descanso Beach Club to try the island's famous Buffalo Milk cocktail! It's much tastier than it sounds…I promise!
Read More: How to Plan the Perfect Weekend Escape to Catalina Island
19. Bike Over the Golden Gate Bridge
The iconic red Golden Gate Bridge is a staple landmark in San Francisco. It's a must-see if you're in the Bay Area, and if you're up for braving a pretty big threshold, you can even bike across the 2.1-mile-long bridge.
Depending on how much of a seasoned biker you are, the ride across the actual bridge will take around 10-15 minutes, however, if you're wanting to bike from the bridge all the way to Sausalito, then plan to spend about 45 minutes or so on the bike. While this bike ride might seem a bit treacherous, it offers a thrilling experience with incredible views of the bay.
For a less strenuous viewing of the bridge, head to Baker Beach for great classic SF photos with Golden Gate as the backdrop.
20. Walk Through the Mystical Cypress Tree Tunnel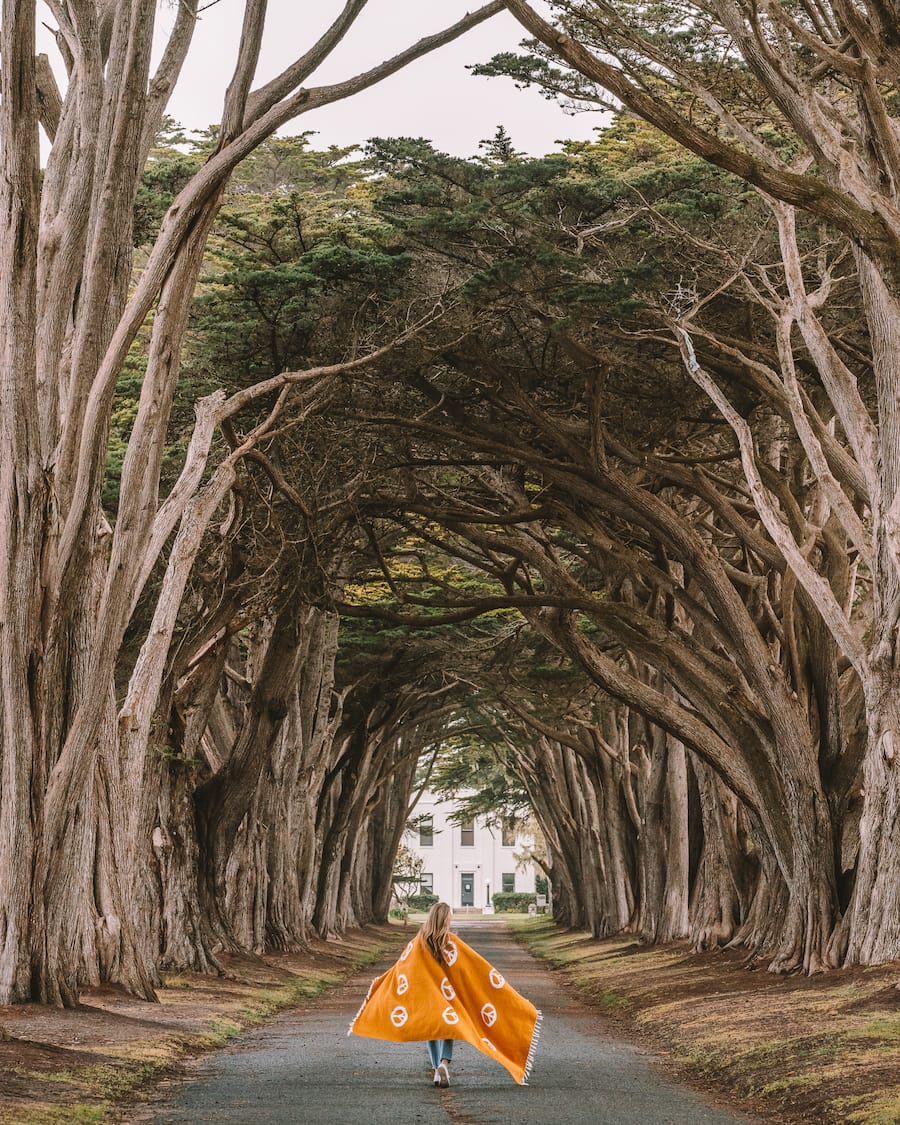 The Cypress Tree Tunnel is a scenic spot located in Marin County that provides you with the opportunity to stroll through an underpass of huge Cypress trees. One of the best times to go for a visit is definitely at sunset, just be prepared for a larger crowd since that is also the best time to get great photos.
Either before or after checking out the tunnel, be sure to spend some time exploring Point Reyes National Seashore. There you can find some great hiking trails, the charming Point Reyes Lighthouse, and even peep the Elephant Seals.
21. Go Camping in Alabama Hills Near Movie Road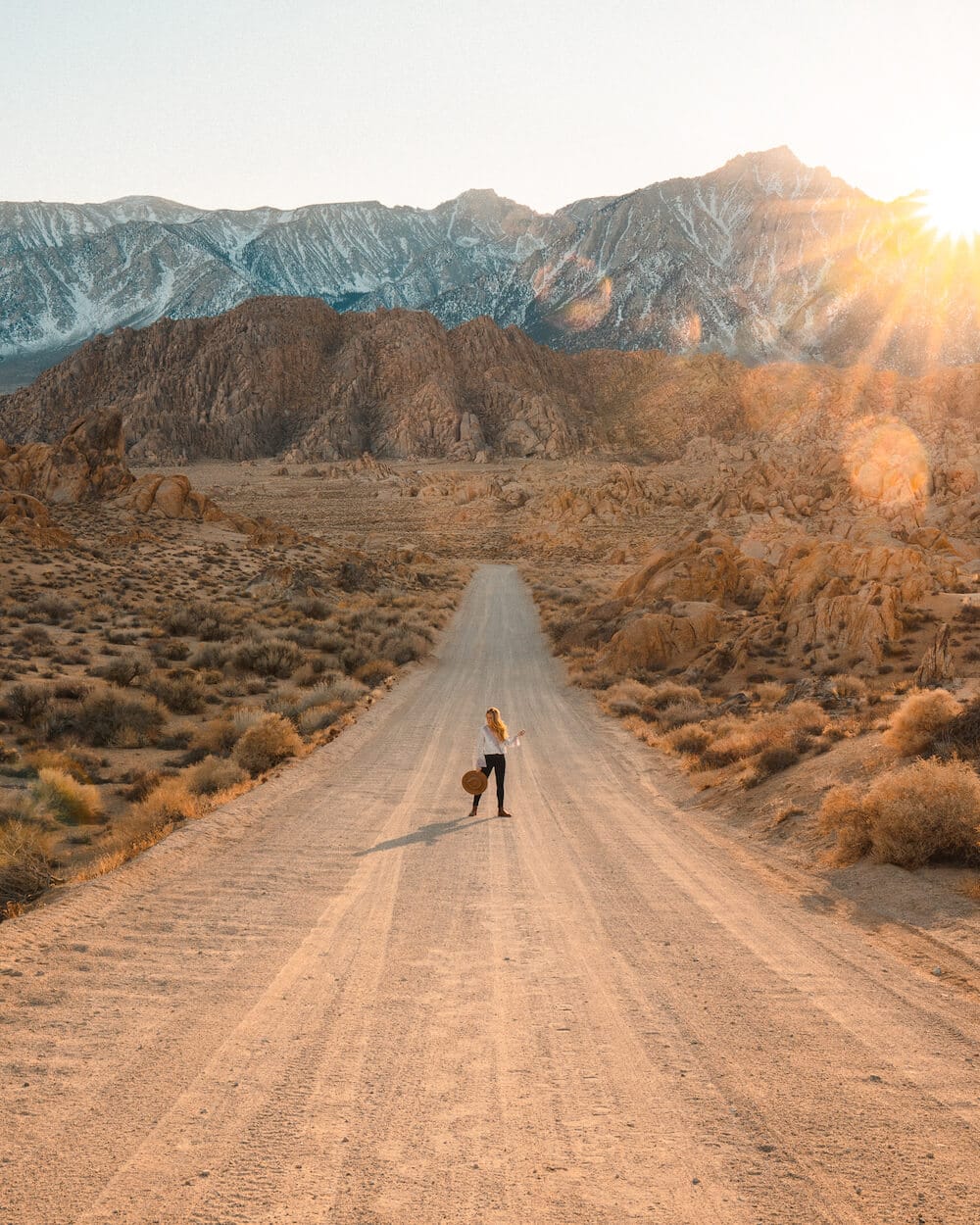 For those seeking something a bit more off the grid to add to their list of things to do in California, planning a camping trip in the remote area of Alabama Hills is a great option.
Alabama Hills is an unincorporated community in Inyo County that is set below the jagged peaks of the Sierra Nevada Mountains. If you like the rocky landscapes of Joshua Tree but want to get more off the beaten path, Alabama Hills is the perfect spot for you.
While you're there, make it a priority to explore the famous Movie Road which offers unobstructed views of Mount Whitney. This scenic road gets its name due to its use in several films such as Iron Man, Django Unchained, and Gladiator.
22. Stay at a Traditional Japanese Ryokan at the Gaige House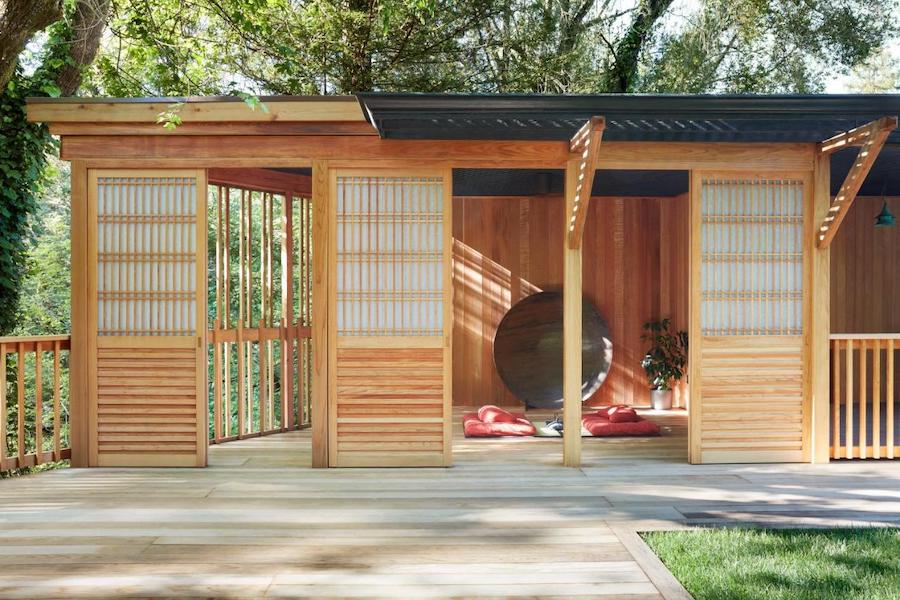 Want a taste of Japan in California? If you're craving a luxurious getaway that is a bit out of the ordinary, book a stay at the Gaige House in Sonoma.
This unique bed and breakfast operates out of a restored 19th-century home and offers guests the opportunity to experience what it's like to stay in a traditional Japanese Ryokan.
This zen accommodation is sure to help reset and restore with its private patio, granite soaking tub, and yukata robes and slippers. Enjoy a complimentary bottle of sake and Yoko Moku cookies upon arrival before slipping away into an uninterrupted bliss.
23. Go Brewery Hopping in San Diego
San Diego is one of the hippest and most laidback big cities in all of California. From Little Italy to Gaslamp, there is no shortage of bars and restaurants to explore in this coastal community.
While wine tasting is an option in several places throughout California, San Diego has one of the best selection of amazing breweries in the state. Check out Ballast Point Brewery or Coronado Brewing Company to indulge in a pint or experience some variety with a beer flight!
24. Take a Hot Air Balloon Ride in Temecula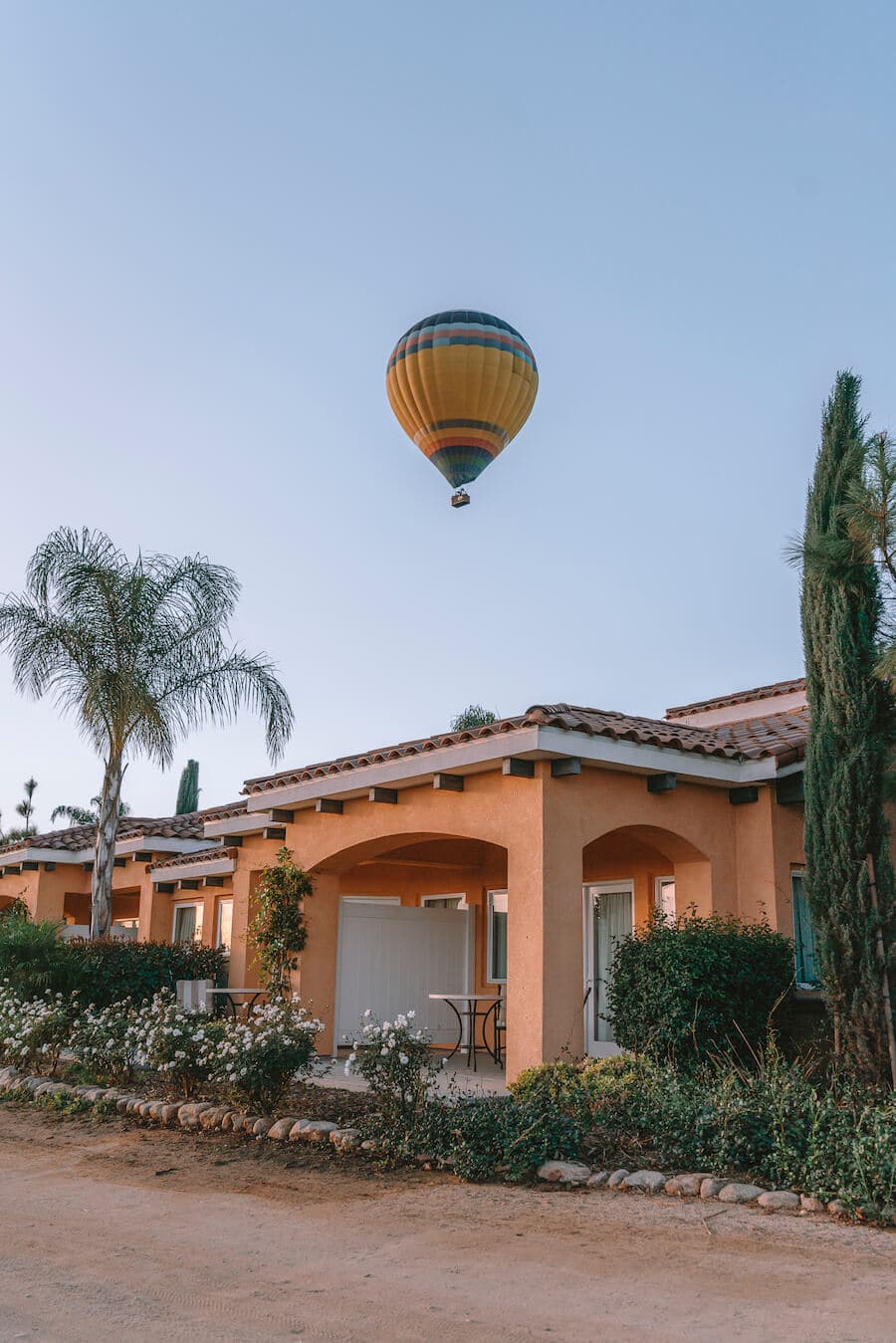 To kick off a day of wine tasting in Temecula, take flight on a magical hot air balloon ride over the vineyards of Temecula.
The rides are available all year round and take off at sunrise, providing a unique way to explore Temecula wine country from above. Soaring that high in the air offers you the ability to have a panoramic view of Temecula's unique topography, which in my opinion feels like a little slice of Tuscany in California!
Read More: First Timer's Guide to Temecula
25. Spend a Weekend in Yosemite National Park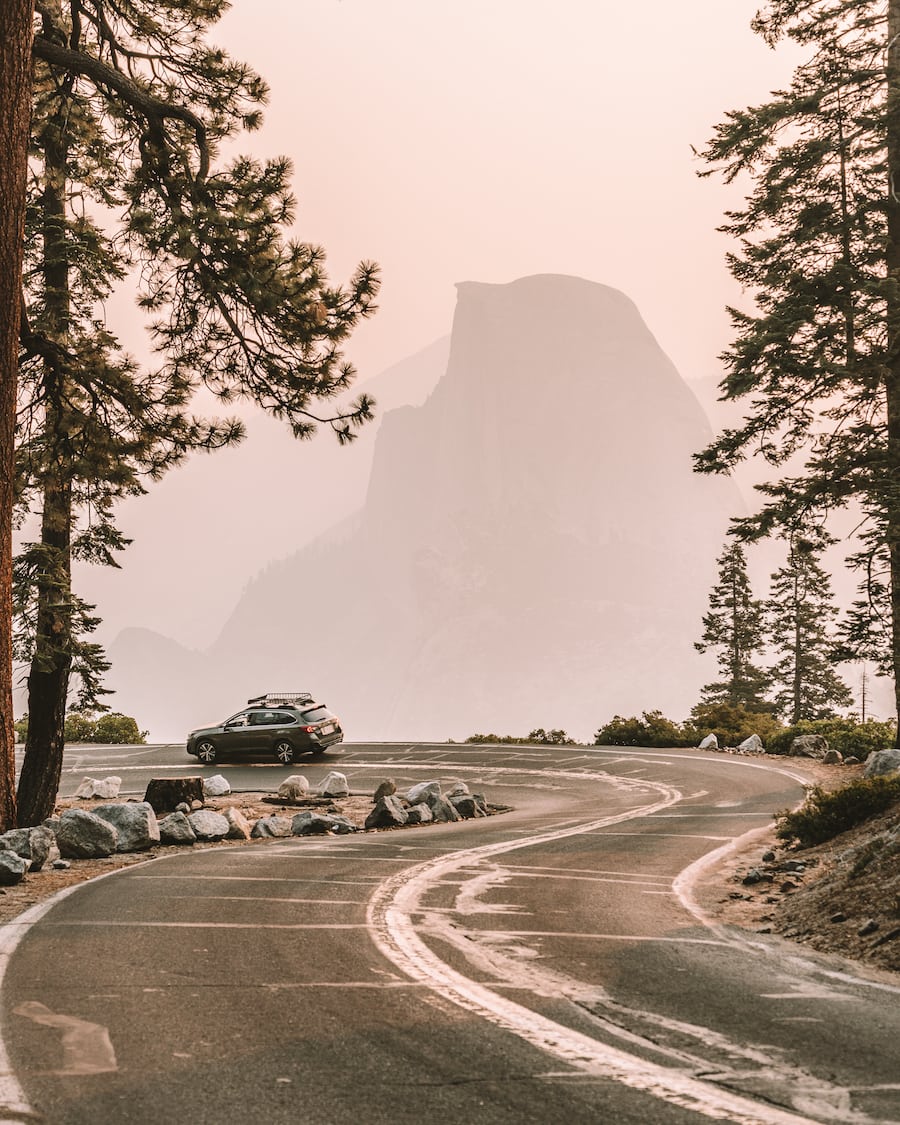 Yosemite National Park is known for being one of the most stunning locales in all of California and one of the most beloved national parks in the entire United States.
Located right in the heart of the Sierra Nevada Mountains, visitors are able to experience everything from show-stopping views of the famous El Capitan, to magical hikes through the ancient sequoia trees, as well as a trek to the iconic 617 ft. tall Bridalveil Falls.
If camping is your thing, then sleeping under the stars of this epic park needs to be at the top of your list of things to do in California. 
Read More: Best Things to do in Yosemite on Your First Visit
Read More: Where to Stay in and Around Yosemite
26. Grab a Burger at In-N-Out, Animal-Style
In-N-Out is without a doubt the most famous fast food joint in all of California. The iconic red and yellow sign draws in visitors and locals alike, tempting patrons with their crispy, golden french fries, tasty burgers, and truly divine milkshakes.
I'm not a big fast food person, but over the years of living in California, I've gotten sucked into the In-N-Out vortex just like every other Californian. It's just that good!
If you're visiting our state, it's kind of like a rite of passage to ensure you've gotten the full Cali experience. So don't miss this one 😉
If you really want to do your In-N-Out visit right, be sure to get both your burger and fries Animal-Style. The fried onions, pickle, extra spread, and mustard fried patties will have your mouth watering, so you'll definitely want to wash it down with a vanilla shake!
27. Hike Down for a Sunset Picnic at College Cove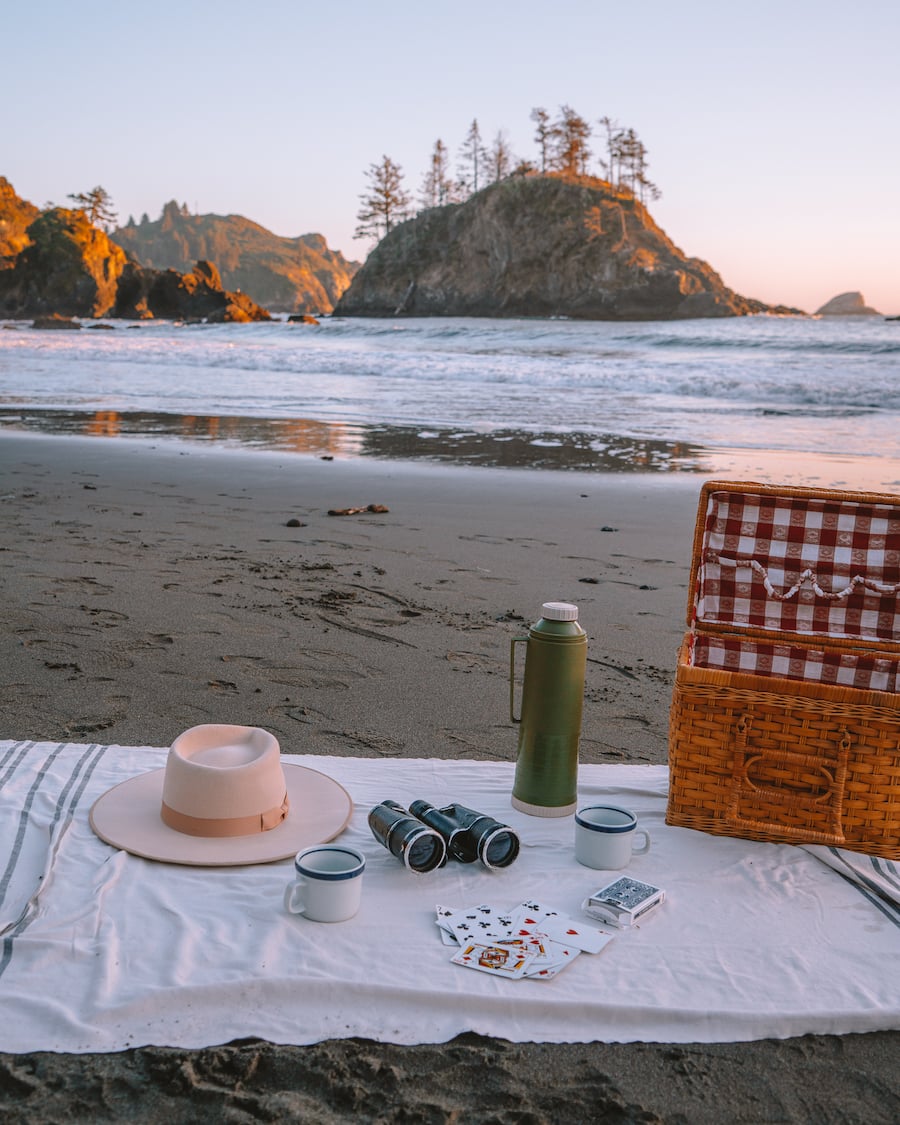 Trinidad is a very small beach town in Northern California that is home to the peaceful and beautiful College Cove. This secluded beach is perfect for posting up with a picnic and watching the sun go down as you listen to the waves roll in on the rocky shore.
It's also a great place for snapping some stellar photos of Pewetole Island, which is a large tree-covered rock that separates College Cove from Trinidad Head beach (which is far busier and less private). 
If you're looking for a secluded part of the northern California coast to explore that's beautiful and romantic, this area should 100% be on your radar.
28. Stay in a Covered Wagon in New Cuyama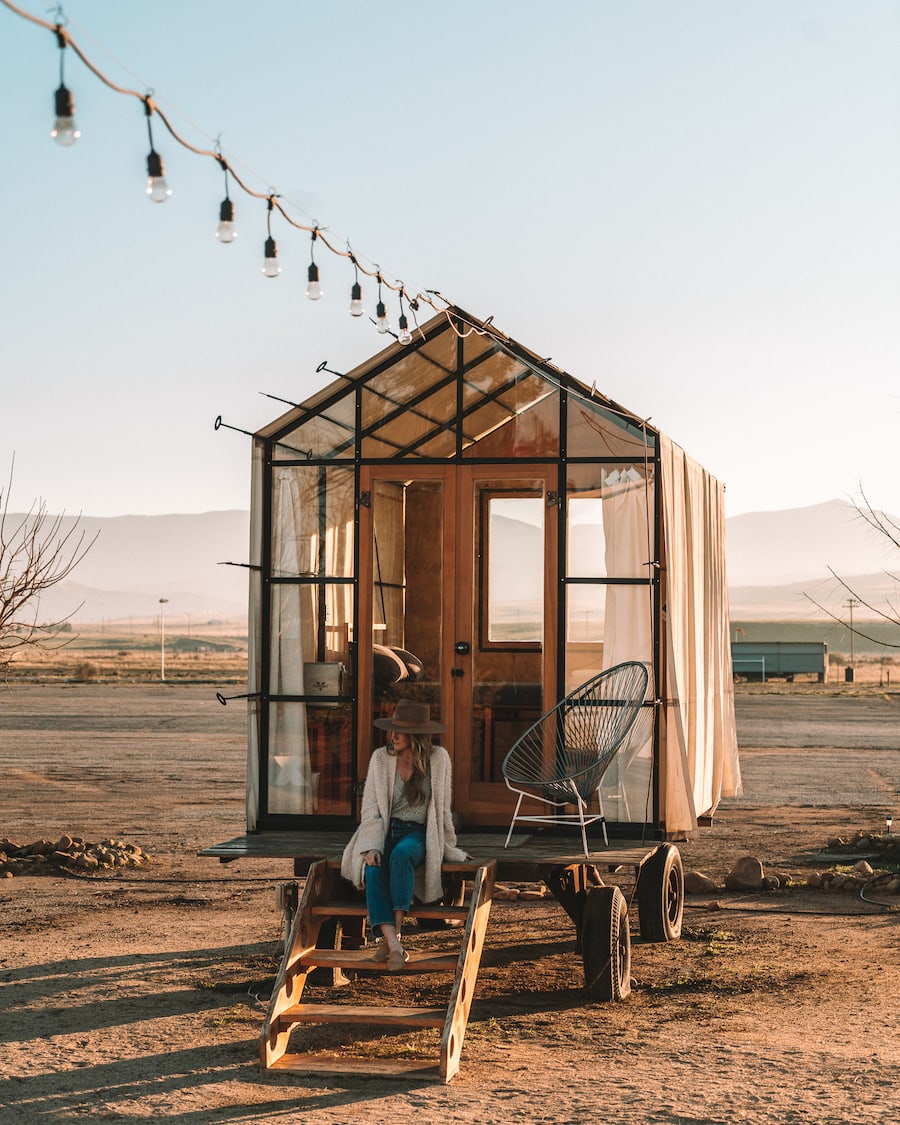 The Blue Sky Center in New Cuyama is taking glamping in the high desert to a whole new level with their comfortable, covered wagons and huts. Complete with a bed, storage, and a communal area for guests to hang out, these huts create an experience that is the perfect combination of glamping and community.
If you are looking to have a large group, Blue Sky can also set up beautiful events for larger parties, setting up string lights and large dining accommodations so that you can eat under the stars. The huts also feature glass windows and doors so that you can rise with the sun each morning.
29. Find the Sunset Sea Cliffs in San Diego at Low Tide
Perhaps one of the most amazing hidden gems in Southern California, the Sunset Sea Cliffs have an open ceiling sea cave that is absolutely jaw-dropping. This secluded location can only be accessed during low tide, making them difficult to get to and rather private in turn.
The rocks can be quite slippery, and there is one section that basically requires you to get your legs wet all the way up to your knees, so dress accordingly. It really is one of the ultimate photo spots in San Diego, so don't miss your opportunity to capture this special place if you're up for an adventure!
30. Visit the Old Western Movie Set of Pioneertown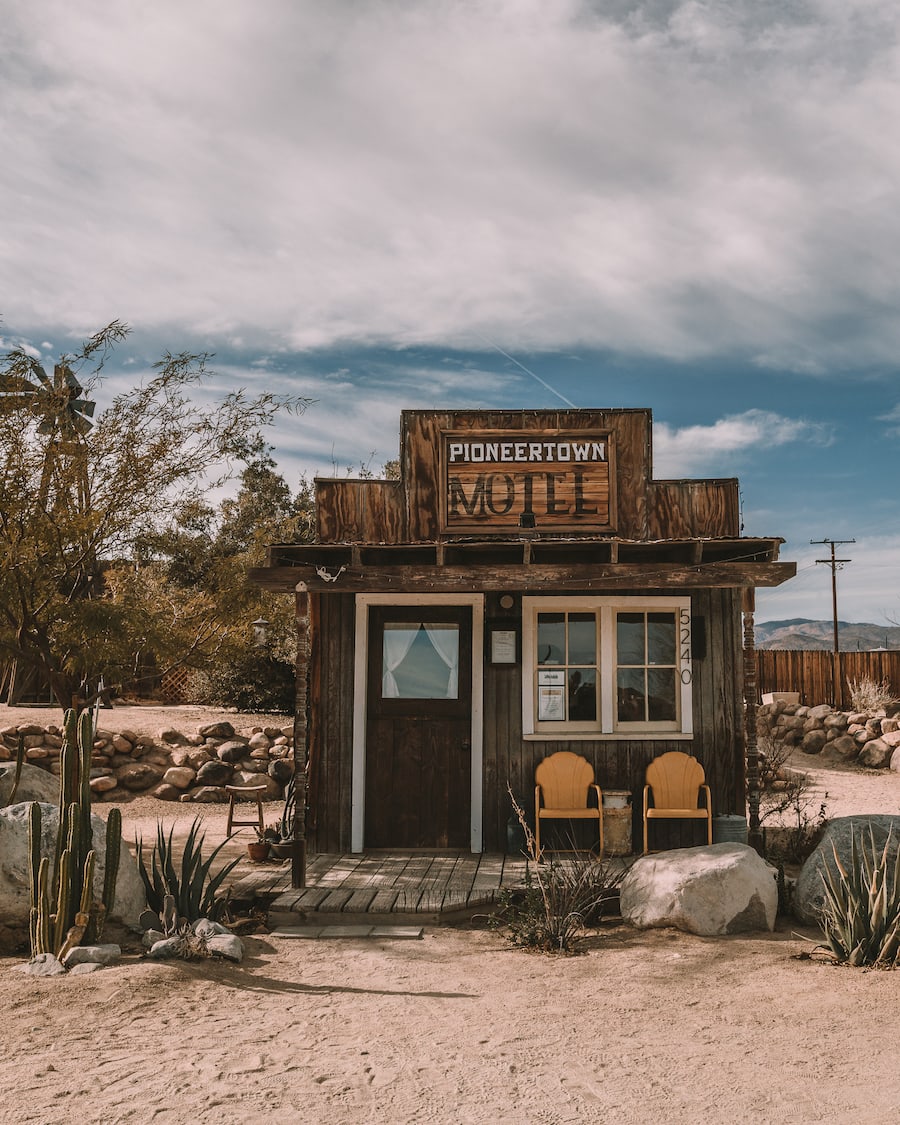 Joshua Tree's nearby Pioneertown truly transports visitors to the Old West with its funky architecture and western-style saloons. Originally built in the 1940s as an Old West movie set, the unincorporated community has been used in hundreds of old films.
Though the "town" is full of prop sets, there are a few actual stores you can pop into including a wonderful gift shop where you can get some great J-Tree merchandise and trinkets.
After shopping and exploring the set, pop into iconic BBQ joint Pappy and Harriet's next door for some fried pickles and ribs. If you show up in the evenings on a weekend, you might even catch some local live music!
31. Take a Vintage VW Bus Around Malibu for the Day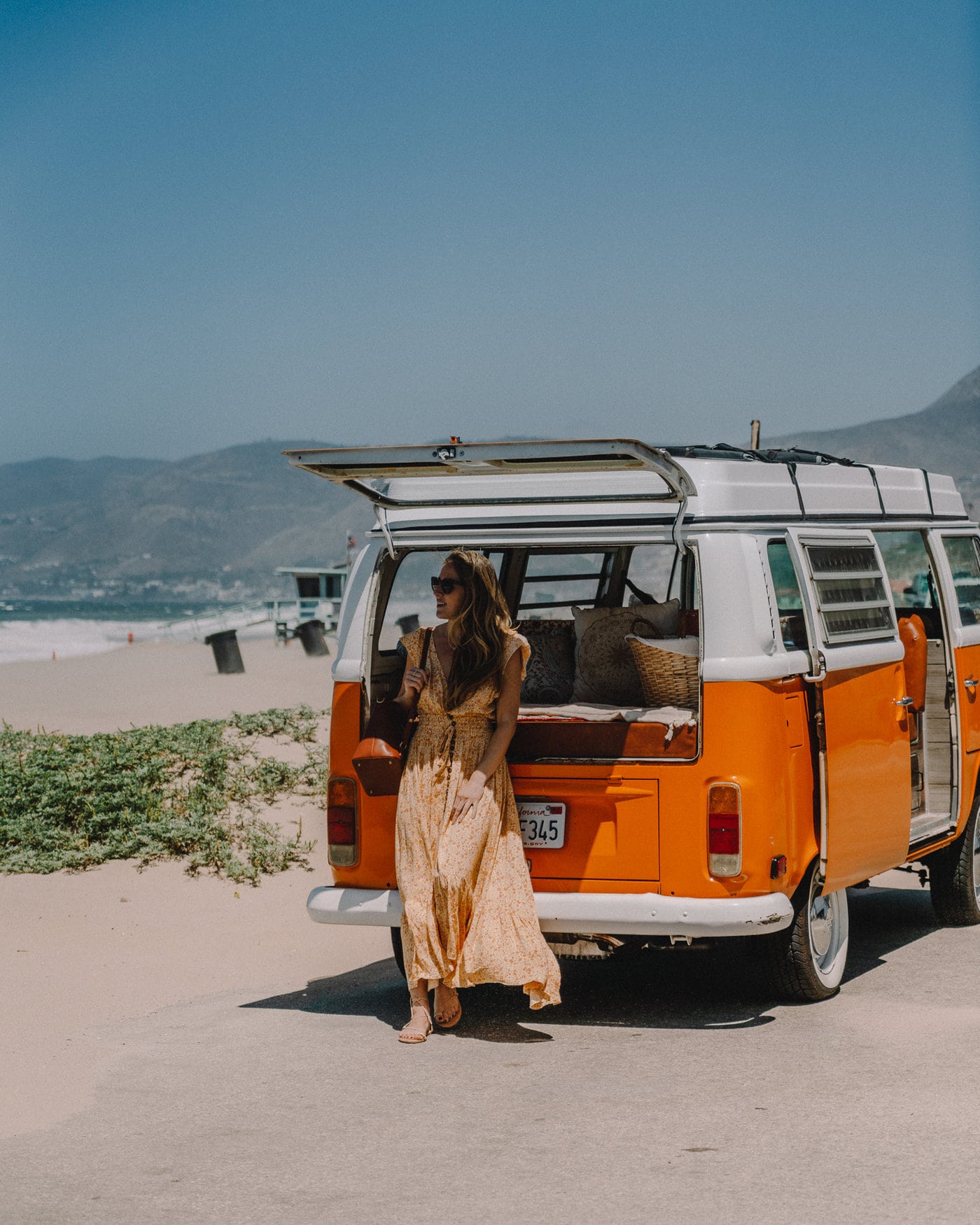 There is nothing that says Southern California quite like renting a vintage VW bus and driving PCH on a sunny summer day. However, if you want a similar experience without spending money on a full van rental, you can book this awesome Wine Tasting Excursion through Get Your Guide and have a guide take you around to some of Malibu's best spots.
I did this exact tour last year with a friend, and even though I'm an LA local, it seriously felt like a mini vacation up the coast! Sometimes, being a tourist in your own city is exactly what you need to feel the excitement again over your own backyard, know what I mean?
32. Catch an Outdoor Movie at the Hollywood Forever Cemetery
This is one of my absolute favorite things to do in LA and is one of the most unique experiences in California. The Hollywood Forever Cemetery is the burial place of several Old Hollywood and silent film stars from the Golden Age of Hollywood.
Despite being a cemetery, the grounds of Hollywood Forever are more beautiful than they are eerie, and during the summer, Cinespia hosts regular move screenings here that bring out quite a crowd.
This is a great date night or outing with friends when you're in the Los Angeles area. They offer a range of genres and films (many of them classics), so simply visit their site and buy your tickets for your desired date and showing. Also, be sure to pack blankets as well as some food and drink so that you can sit back and watch comfortably. 
As far as the most fun things to do in California, this is one you can't miss!
33. Take in the Views From Point Reyes National Seashore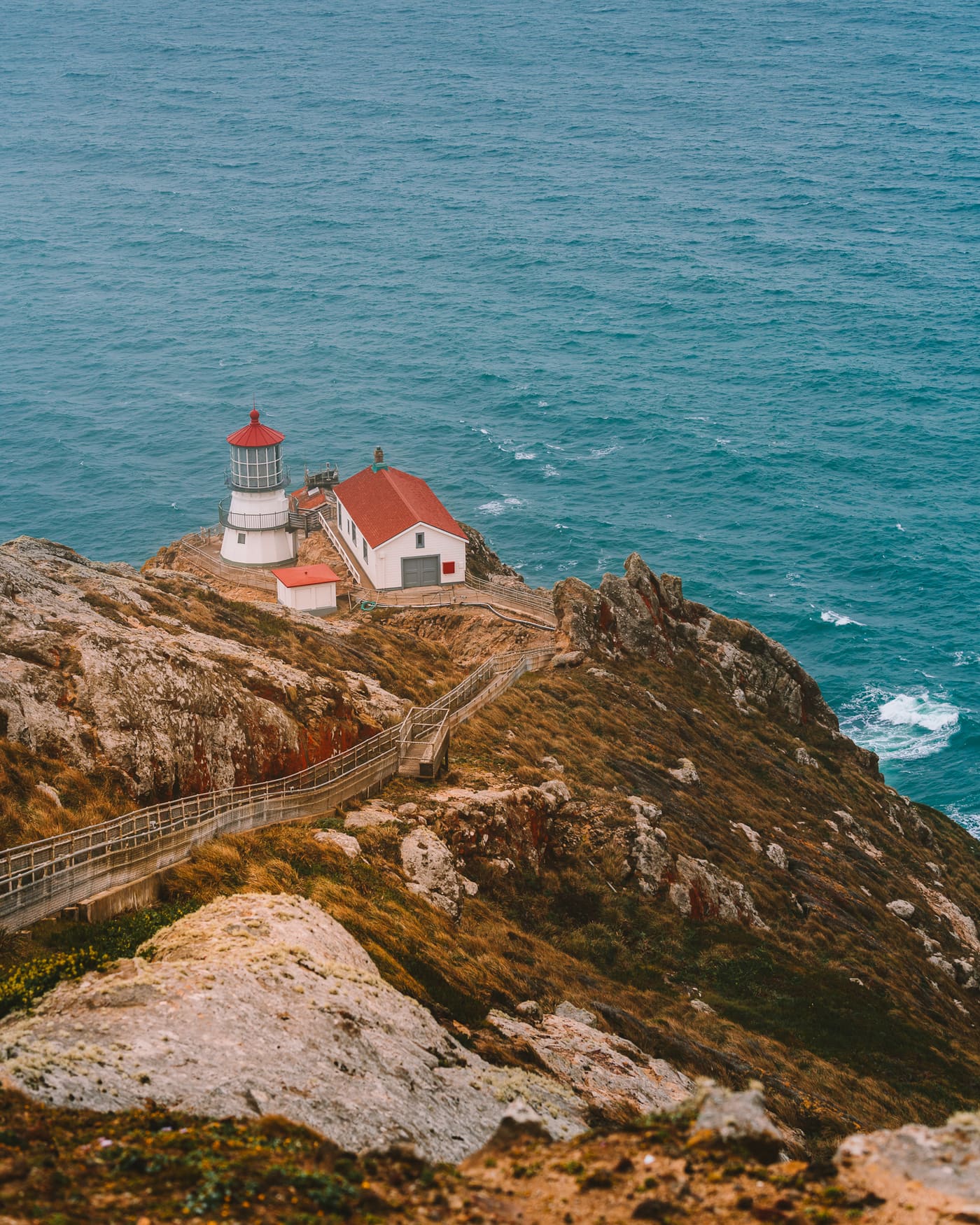 Point Reyes National Seashore is a beautiful gem in California that has everything from lush grasslands to massive sand beaches with thunderous ocean waves crashing into the shore.
Whether you're looking to simply sit back and take in the scene, or would prefer to be more active in your exploration with some hiking, there is something for everyone at this Northern California destination.
Exploring here felt like witnessing an entirely different part of California that I'd never seen before. On a moody, foggy day (which is common in Northern California) it felt more like seeing the dramatic coastlines of England or Ireland!
Point Reyes is home to more than 1,500 different species of plants and animals for you to potentially encounter and learn about, so keep your eyes peeled on a trip here; there is an especially large Elephant Seal colony here.
34. Walk Through the Life-Sized Artwork of Salvation Mountain 
If you've seen the movie Into The Wild, you'll probably recognize this one as it made a cameo during Chris McCandless' time spent in Slab City.
Salvation Mountain is probably one of the quirkiest things to see in California. This hillside visionary environment was created by Calipatria resident Leonard Knight and it has become an iconic piece of art in Southern California. Created as Knight's tribute to God, this 3D art piece is made entirely from adobe clay and donated paint.
You can visit this amazing and unique landmark 365 days a year from sunrise to sunset and it's completely free to explore. Just keep in mind it's a bit of a trek to get to; it's 3.5 hours from LA and 2.5 from San Diego, pretty much in the middle of nowhere.
35. Explore the Tipsy Houses and Steep Streets of San Francisco
San Francisco has always been known for being built upon a hill and that is most obviously witnessed in its "tipsy houses" and incredibly steep streets.
To see for yourself, head to places like Filbert Street and Lombard Street, where you can take fun optical illusion photos of the houses when you level the bottom of your camera with the street line for shots that make it seem like SF's iconic town houses are built at a major slant.
36. Stay in a Beautifully Designed Airbnb in Joshua Tree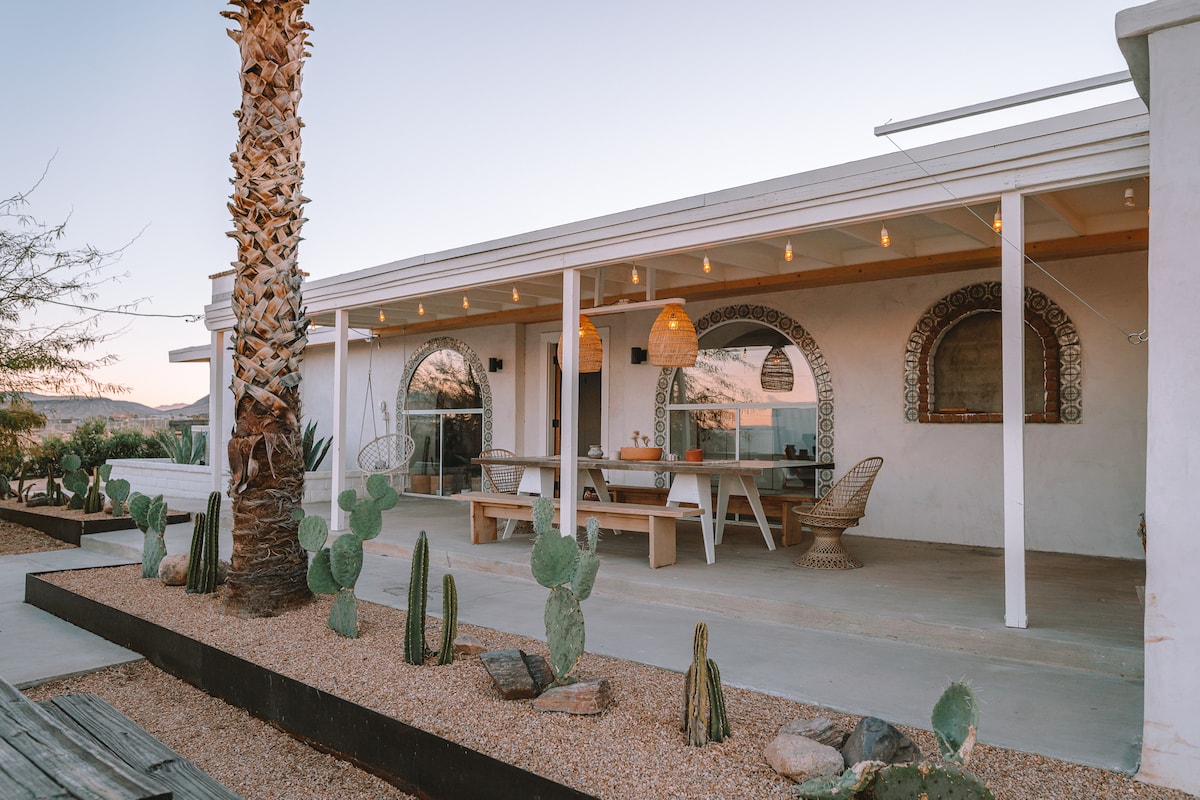 While it may be located in a remote desert town in California, Joshua Tree is known for having some of the funkiest and most well-designed Airbnbs in the US. Plus, many of them are quite affordable, making a weekend away in a beautiful home or one-of-a-kind dwelling on an acre of land very accessible.
From pools to hot tubs to outdoor seating areas with fire pits, these Airbnbs have amenities that beat some of those at the nicest hotels. However, if you're really looking to go all out on a visit to this enchanting desert, you absolutely cannot go wrong with booking The Joshua Tree House or Villa Kuro.
Read More: 22 Dreamiest Airbnbs to Rent in Joshua Tree
37. Spend the Day Beach Hopping in Laguna Beach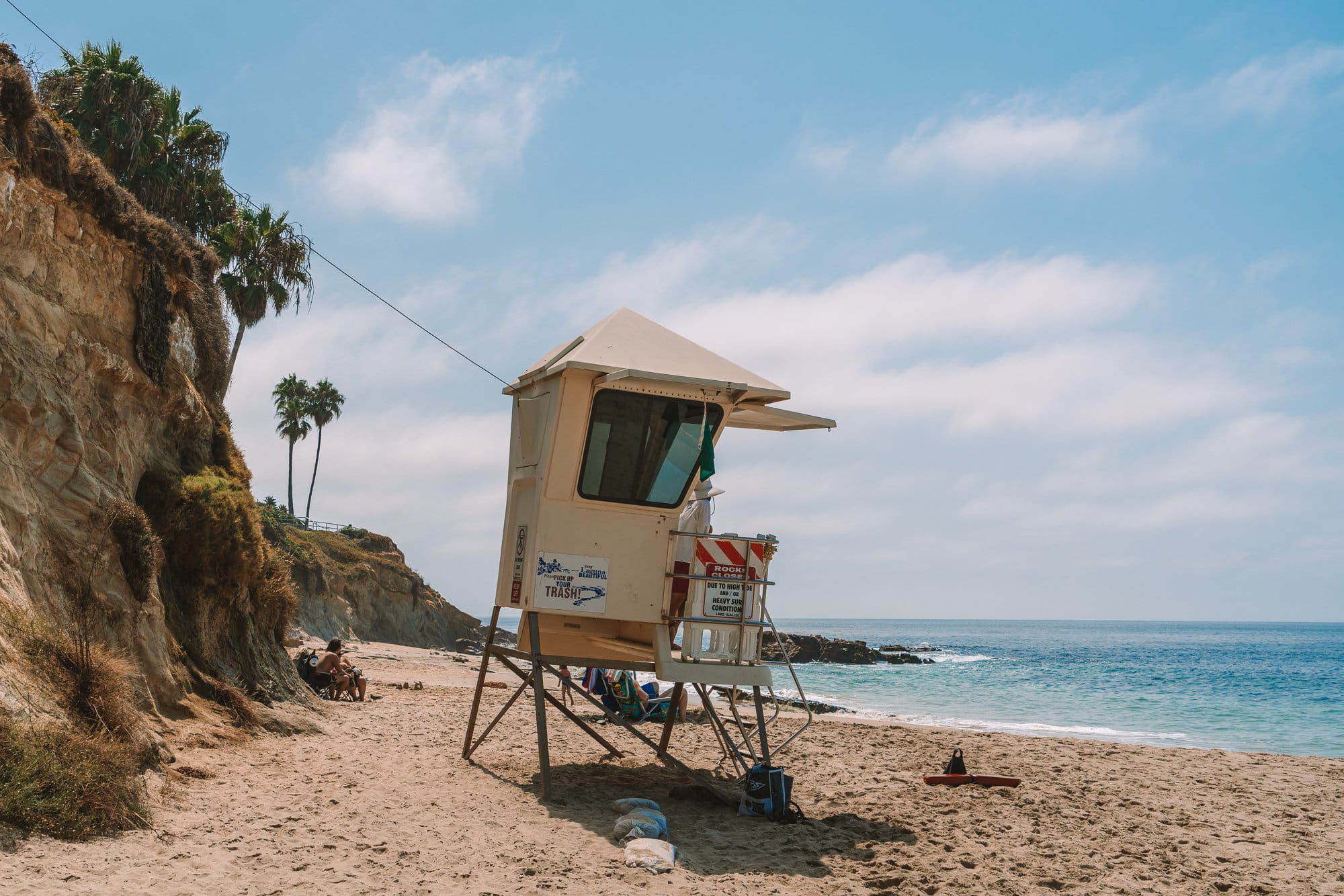 Laguna Beach is a surfers paradise best known for its stunning coastline and clean stretches of sand (and of course, Lauren Conrad). A few of my favorite beaches to stop at when taking a trip down south to the Laguna area are Victoria Beach, 1000 Steps Beach, and Crystal Cove.
All three of these areas are considered to be some of the most stunning beaches in all of Southern California. While each spot has its own beauty and charm, the iconic, stone pirate tower along with the one-of-a-kind tide pool at Victoria Beach make it one of the most special "must-see" places to visit in California.
Read More: Weekend Guide to Laguna Beach
38. Stimulate Your Senses at Sensorio Paso Robles
Light at Sensorio by Bruce Munro is a 15-acre walk-through experience comprised of over 58,000 fiber optic stem spheres that teleports you to a fantasy world filled with color and light. It is the latest exhibit from Munro, and perhaps his most impressive.
Visiting the Field of Light and Light Towers both at Sensorio Paso is the perfect evening activity after a day filled with local wine tastings in Paso Robles! It was even listed as #6 on the NYT list of "50 Places to Visit in 2020″ and is definitely one of the most unique and fun things to do in California.
39. Hop Between Tastings Along Santa Barbara's Urban Wine Trail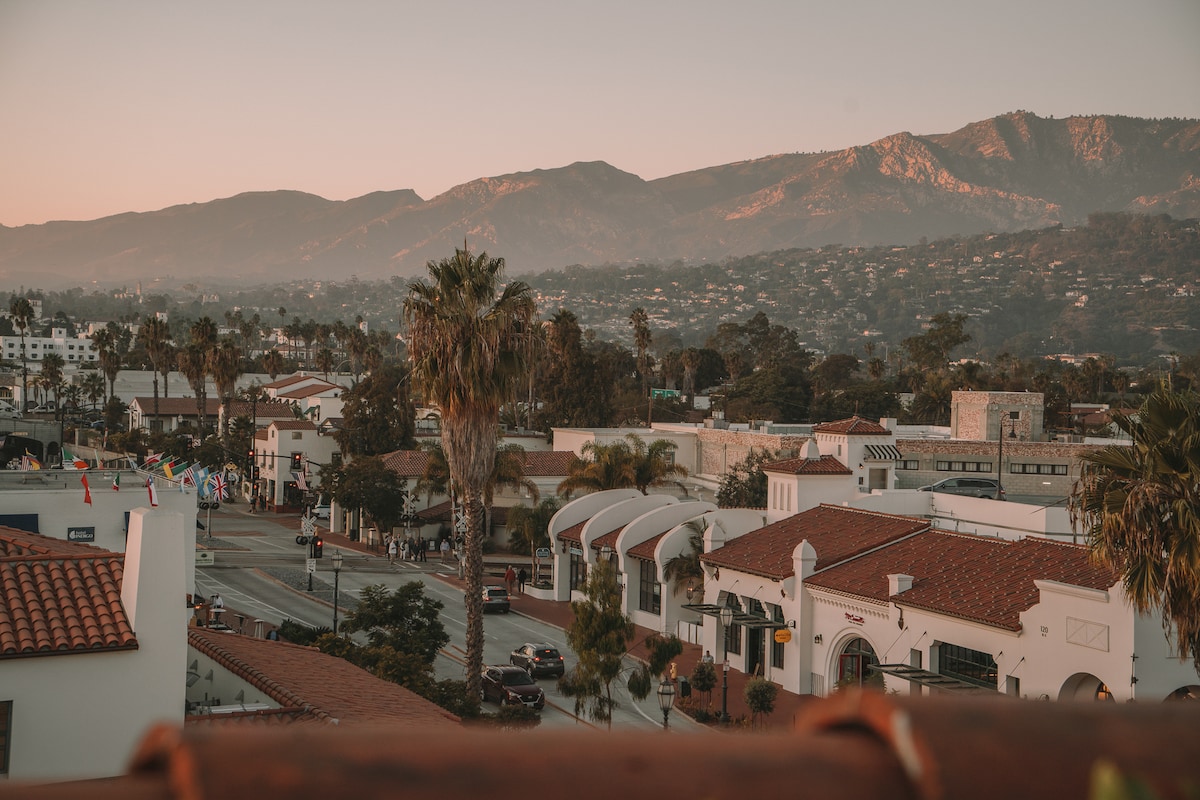 Santa Barbara's Funk Zone is the perfect place for a self-guided wine tasting tour. With a handful of tasting rooms that are within walking distance of the beach, it is no wonder why the Funk Zone has become such a hot spot for young professionals and surfing devotees alike, mingling and drinking under the California sun.
While Santa Barbara county is known for its impressive and sprawling wine country, hopping between tastings around the Funk Zone allows you to skip the driving and do everything on foot.
Santa Barbara's Urban Wine Trail has a great map to get you started in finding the best local tasting rooms. I highly recommend staying at the Hotel Californian right next to the Funk Zone during your stay for maximum convenience.
40. Do a Full Day Hike to Big Pine Lakes
The Eastern Sierras of California offer some of the most beautiful yet intense hikes in the state. However, if you can make it through the strenuous 16.2 mile round-trip hike, you will end up at Big Pine Lakes, which is known to be one of the most incredible groups of alpine lakes on the West Coast.
From the views of the snow-capped Sierras to the turquoise color of the lake itself, this exhausting day-long hike is well worth the exhaustion and effort. Just know that if you are planning on staying overnight along the trail, make sure you get a permit beforehand.
41. Drive Amongst Giant Redwood Trees at Avenue of the Giants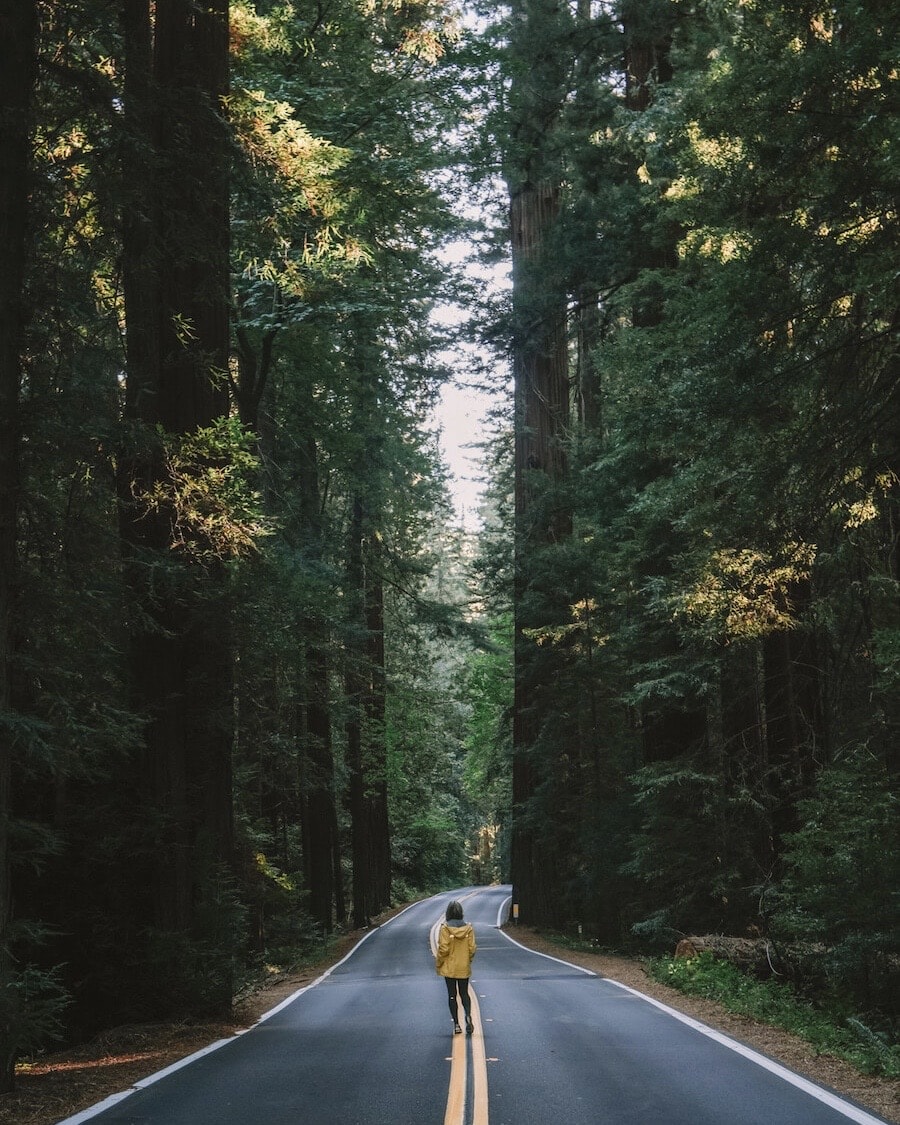 Humboldt Redwoods State Park is home to some of the largest and most towering Redwood trees in the state. Stretching across a former alignment of the 101 lies the Avenue of the Giants, an incredibly scenic highway that runs through the state park and is surrounded by these giant trees.
The trail is about 31 miles long and can be accessed from the following highway exits: Phillipsville, Miranda, Myers Flat, Weott (Visitor Center), Redcrest, and Pepperwood.
Read More: Nature Lover's Northern California Road Trip
42. Get Sunset Views Over LA from Griffith Observatory 
With views stretching all the way from downtown Los Angeles to the ocean in Malibu, the Griffith Observatory offers up one of the best views in all of LA. Though you will definitely have to deal with crowds and a relatively tough parking situation (being that the observatory is pretty much always crowded), the best time to visit is during sunset.
LA (and California in general) is known for having incredible sunsets, and at Griffith Observatory you'll have the perfect perch to watch from.
Stay here as the sun dips below the horizon and then linger at the observatory for all of the amazing nighttime activities on offer. From the Samuel Oschin Planetarium to the Zeiss telescope dome, you'll see the LA night sky like never before despite all of the city lights. 
43. Go Glamping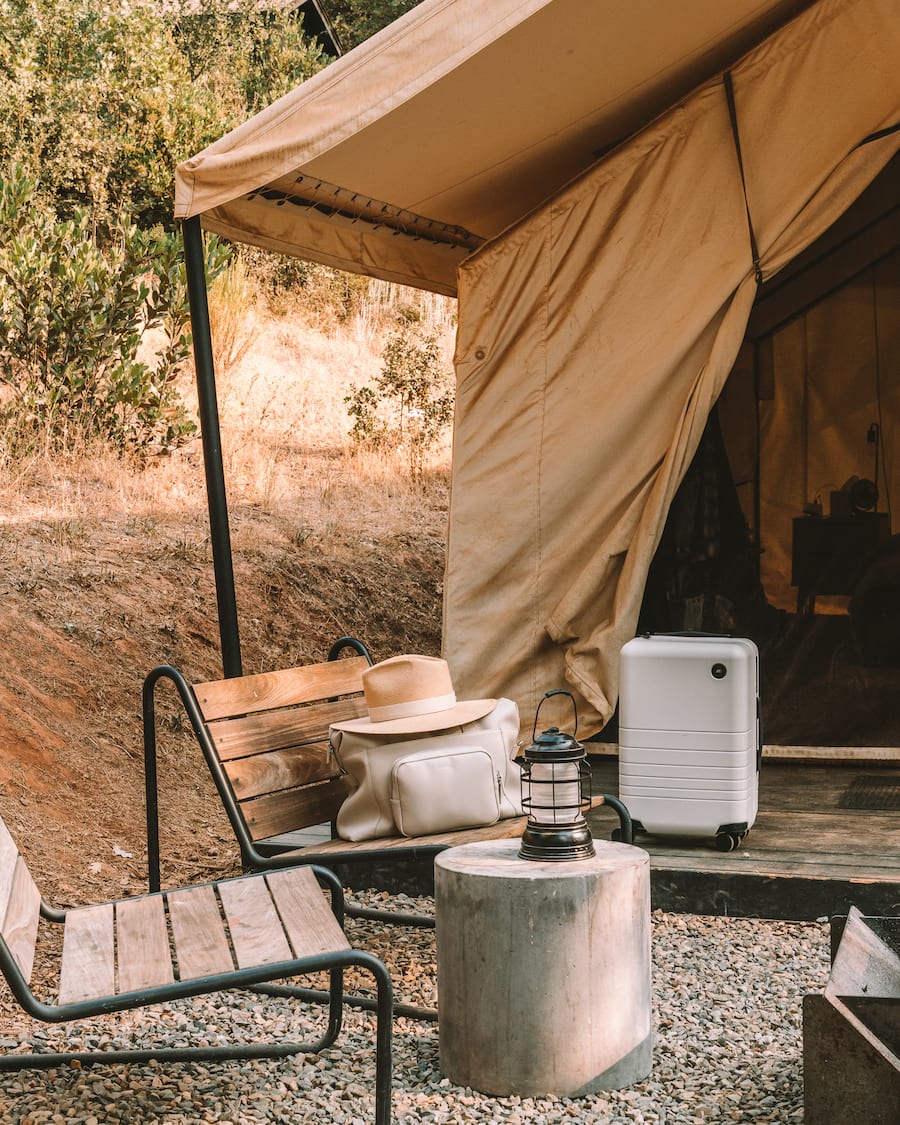 Whether it's a bohemian yurt in the middle of the desert in Joshua Tree, or a decked-out tent on a cliffside in Big Sur, glamping is hands down one of the best things to do in California.
Depending on what part of the state you are in, the moderate climate and weather (or lack thereof) in California makes camping an accessible and relatively comfortable activity all year-round.
Throw in a dash of luxury and comfort, and you have the perfect glamping setup! If you look on Airbnb, there are some great, pre-arranged glamping experiences that will have you questioning if you'll ever again need the amenities of a traditional hotel again. I also love booking glamping spots on Hipcamp.
Read More: The Most Epic Glamping Spots in California
44. Explore the Funky Old Western Town of Los Alamos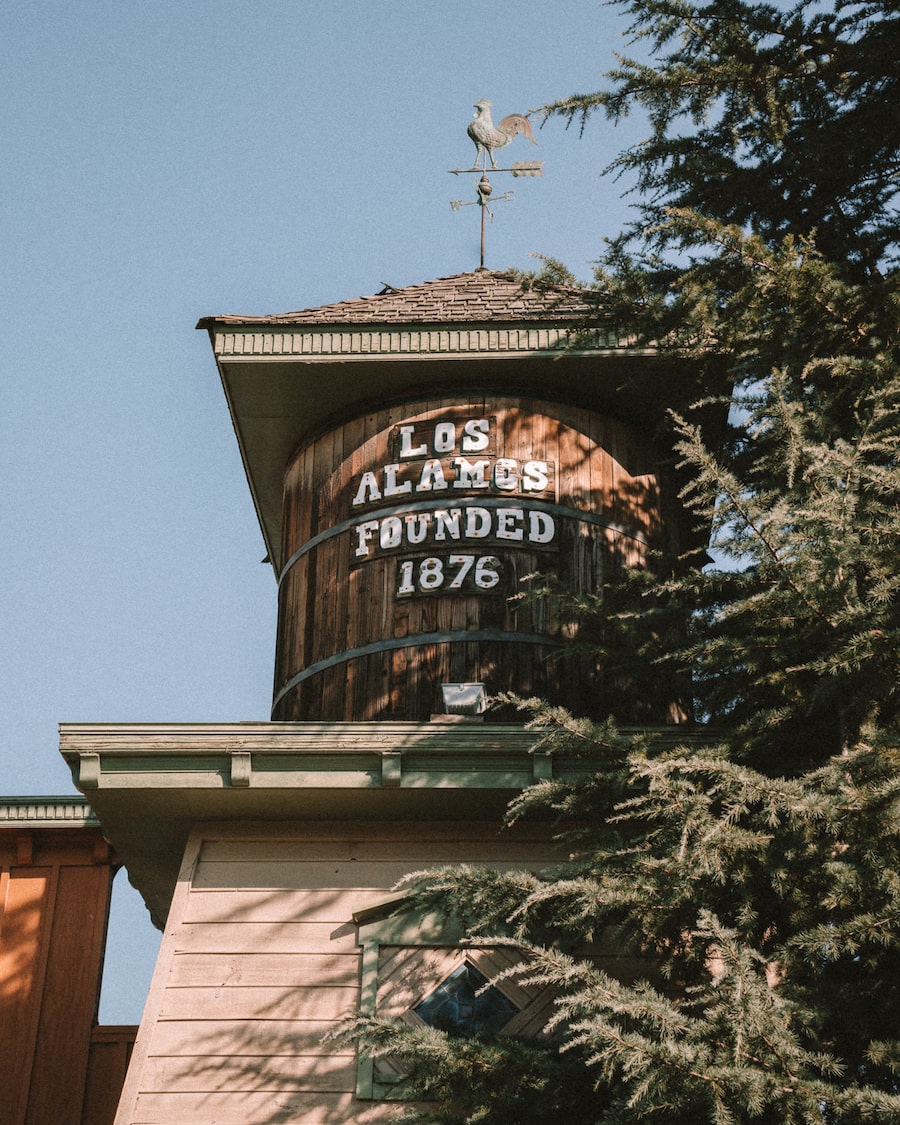 Located in Santa Barbara county, Los Alamos is a funky wine country town that has quite a unique mix of retro design savvy, Old-West flair and quality food and wine to rival California's major cities.
Renovated motels such as The Alamo Motel and the Skyview Motel provide affordable accommodations with major Instagram appeal, while restaurants like Pico Los Alamos and Bell's are making headlines for their top-notch menus.
One of my favorite places to have a glass of wine is at Bodega, a stunning little tasting room located right on Bell Street with a greenhouse and large patio area for al fresco enjoyment. While here, don't miss the town's main strip of restaurants, tasting rooms, and shops, featuring plenty of antique stores for those that enjoy the hunt.
Read More: Guide to Exploring Los Alamos, California
45. Visit an Active Volcano at Lassen Volcanic National Park
With acres of bubbling mud pots and scattered lava rocks everywhere, Lassen Volcanic National Park is hands down one of the most special and fun places to visit in California.
It truly is an off-the-beaten path treasure that even many local Californians don't make it to. But with flower-filled meadows, pristine mountain views, and crystalline lakes, it's well worth adding to your California bucket list. During your visit, don't miss Bumpass Hell, the most active geothermal section of the entire park.
46. Take a Surf Lesson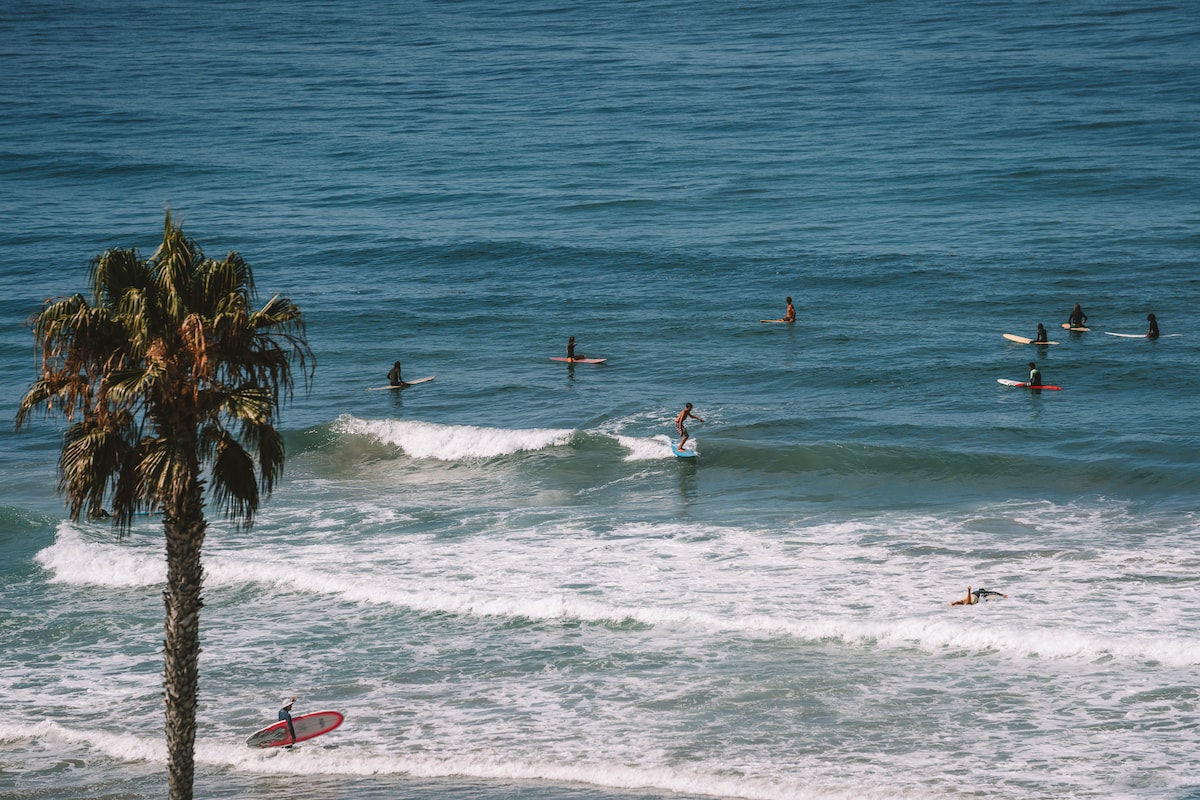 Surfing is without a doubt the most iconic activity associated with California. While not every local is a seasoned surfer, it is something that you should try at least once, especially if you're just visiting the West Coast for the first time.
There is no denying that the idea of balancing on a board in the middle of the Pacific Ocean can seem a bit daunting, however, you'll feel a great sense of accomplishment upon trying and there are tons of places across California to take a surf lesson.
If you're on the hunt for some of the top surf schools in California check out this post, or book a single guided lesson here.
47. Go on a Cannabis Experience Tour
Now that cannabis is fully legalized in California, cannabis tourism is popping up around the state and Mendocino County has been one of the top areas to embrace it.
Through their Mendocino Experience Cannabis Tour, you'll visit a working cannabis farm, learn about the growing practices and even sample some cannabis for yourself.
48. Hike the Trails Through Muir Woods National Monument
Just across from the Golden Gate Bridge in San Francisco lies the Muir Woods National Monument. This redwood dense forest is a part of the Golden Gate Recreation Area, making it a great place for those wanting to take a hike or simply do some forest bathing while visiting the city.
If you're only wanting to explore the main area of Muir Woods National Monument, it shouldn't take more than a couple of hours of your time. However, if you are planning on hiking one of the longer trails in the area, plan to be gone for up to five hours or so. 
Some of the most popular hikes in Muir Woods to check out are the Muir Woods Fern Creek Loop, Dipsea Trail and Bootjack Trail Loop.
49. Dine on the Malibu Pier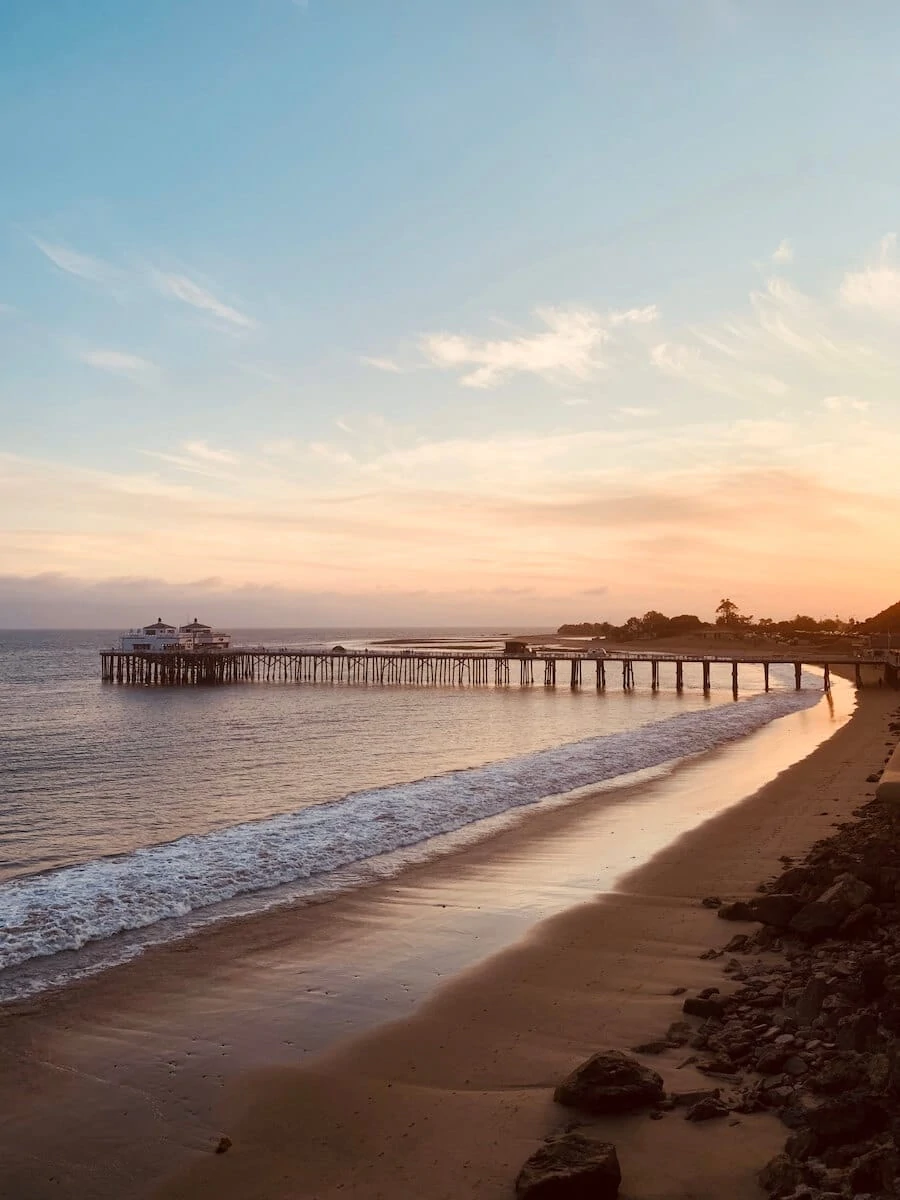 There are several famous piers in California that house many different kinds of attractions. For example, both the Santa Monica Pier and the Santa Cruz Pier are a bit kitschy given the roller coasters and carnival rides. Personally, I prefer the chill atmosphere and ocean views at the Malibu Pier.
Taking a stroll along the length of the pier with a coffee from the Malibu Pier Farm Cafe is the perfect way to start a morning off right with some ocean air.
Or, if you're looking to have a more formal, sit-down lunch, stop by The Farm for some delicious dishes that focus on using local, farm-to-table ingredients.  
50. Go Dispersed Camping in Anza Borrego State Park
Anza Borrego State Park is one of the best kept secrets in Southern California.
Desert parks like Death Valley and Joshua Tree seem to overshadow Anza Borrego, but there is so much to do and explore here, and one of the coolest things about a trip to Anza Borrego is that they allow dispersed camping, so it's incredibly easy to camp somewhere with absolutely no one else around!
Springtime is the best time to visit due to the blooming wildflowers, but even in fall and winter it's a wonderful time to visit for a range of activities like hiking slot canyons, off-roading, watching sunset from atop the epic Fonts Point and exploring the Galleta Meadows Sculptures.
Thousands of visitors come from all over to witness this stunning site in the middle of the Colorado Desert, yet it still feels uncrowded throughout most of the year as at 650,000 acres, it's the largest state park within the lower 48 states.
51. Catch the Wildflowers in Bloom in the Antelope Valley
Every SoCal local knows that when springtime hits it's time to prepare for the endless array of photoshoots featuring orange California poppies that will inevitably cover your Instagram feed (and rightfully so).
There is a reason why so many California locals and visitors alike flock to Antelope Valley once the wildflowers bloom; it is truly a beautiful sight to take in.
However, certain years are definitely better than others depending on conditions for a Superbloom. Since the flowers only last for a limited time and the crowds can be pretty intense, do your best to attend in the morning on a weekday so that you can get the best views and photos without a bunch of people clogging your background.
As always, be respectful to mother nature, leave no trace, and stay on the trails so you don't trample any flowers in the process of exploring.
52. Take in the Lush Magic of Fern Canyon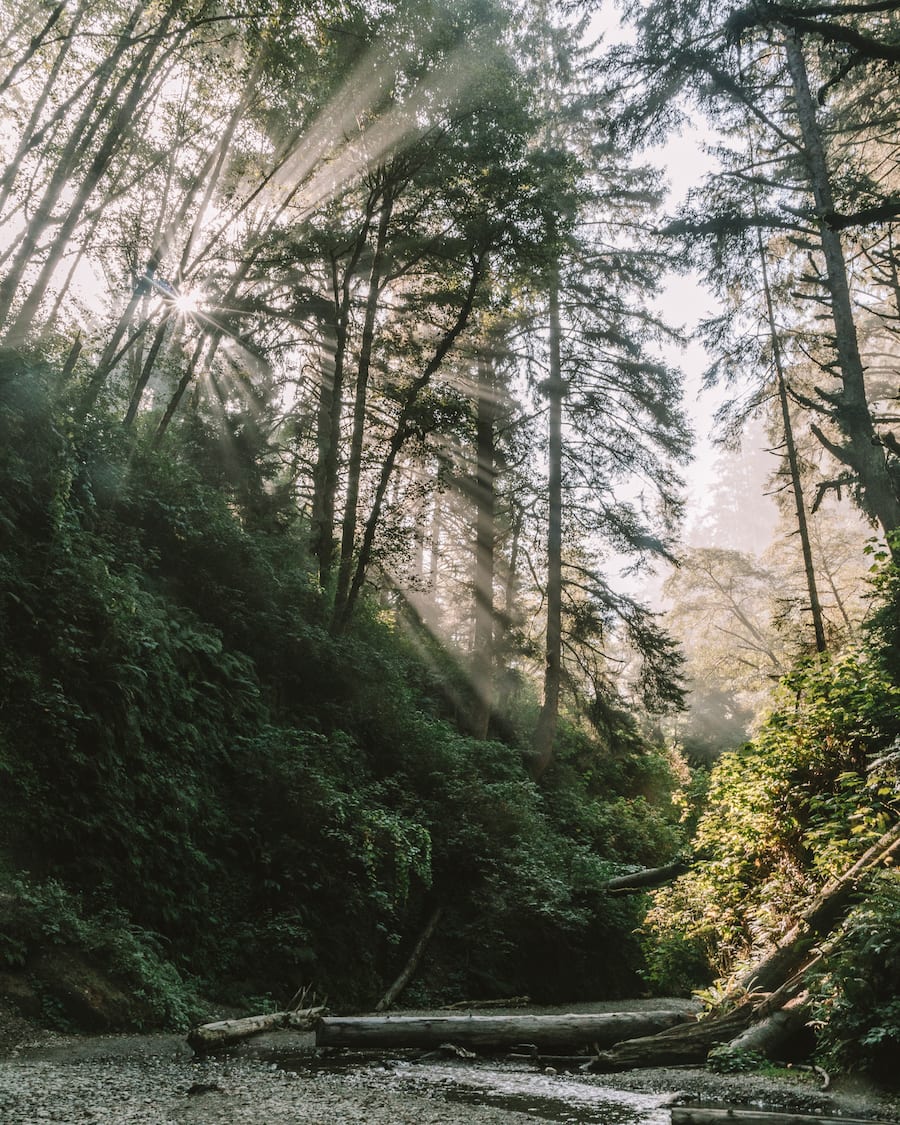 If you want the opportunity to walk through a lush canyon of greenery like no other, prepare to be blown away by Fern Canyon. This magical canyon is located within the Prairie Creek Canyon State Park and offers a one-of-a-kind fairytale-like stroll.
With a decent-sized creek running through the center of a narrow canyon, visitors are able to explore the lush walls that are covered (and I mean COVERED) with vibrant green ferns. Most of the canyon walls stretch as high as 50 feet, truly making you feel as though you have entered a totally new secret world altogether.
This is an incredibly peaceful spot to visit during your Northern California adventures—don't forget to bring your camera.
53. Attend a California Music Festival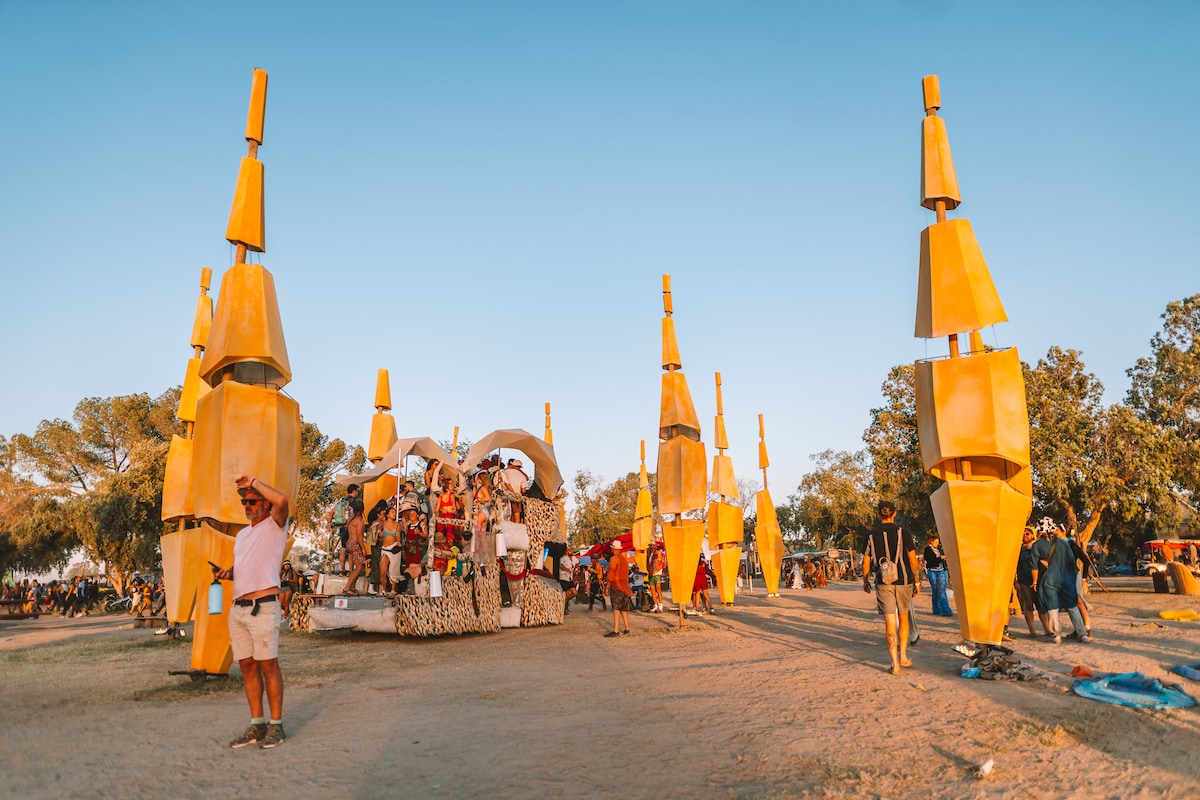 Music festivals are a staple of California culture, and the Golden State is home to some of the most popular festivals in the US. Coachella, Outside Lands and Stagecoach are probably the most well-known, but there is a long list of smaller more intimate festivals that are worth looking into to see if they coincide with your travels in California.
As a local, attending a music festival is absolutely one of the most fun things to do in California in my opinion. I try to go to a couple each year!
Top Music Festivals in California to Check Out:
Coachella
Lightning in a Bottle
Same Same But Different
Bottle Rock Napa
Outside Lands
Stagecoach
Hard Summer
BeachLife Festival
Day Trip Festival
CRSSD
High Sierra Music Festival
Escape Halloween
Nocturnal Wonderland
Desert Hearts
54. Tour Hearst Castle
Hearst Castle is one of the most famous historical landmarks in the Golden State. The massive estate was created by publishing tycoon, William Randolph Hearst. The project began in 1919 but was not completed until 1947.
Out of all of the museums and historical sites in California, Hearst Castle is by far the most stunning and mind-blowing of them all. Just the sheer size and gorgeous architecture of this place is enough to have you in awe.
55. Try All of the Diverse Cuisine
One of the best things about living in California is that since it's such a melting pot of cultures, there is a wide variety of authentic foods to try. For example, Los Angeles has some of the best Mexican food and sushi in the country in my opinion, but there's so much more than that.
You'll find a splattering of cuisines all across California, but for some of the most authentic experiences, your best bet is to head to the designated cultural neighborhoods where you'll find a higher concentration of restaurants, museums, and cultural activities and events.
Here are some of my personal favorite cultural neighborhoods in California that you can explore:
Chinatown in San Francisco
Koreatown in Los Angeles
Little Saigon in Orange County
Little Italy in San Diego
Little Ethiopia in Los Angeles
56. Take Kayaks Out on Trinidad Bay
With a population of fewer than 400 people, the seaside town of Trinidad is one of the smallest incorporated cities in all of California and is located at the very northern part of the state.
However, what it lacks in permanent residents, it makes up for in natural beauty. Trinidad has 10 public beaches and offshore rocks, giving it a spectacularly stunning coastline that is perfect for beachside exploring and on-the-water activities.
Out of all the most fun things to do in California, taking a kayak out on Trinidad Bay is perhaps one of the most peaceful. Being that few people make it all the way north to this area, you are able to experience a sort of peace and solitude while out on the ocean that is often difficult to come by in California. 
57. Book a Hotel Stay Right on the Water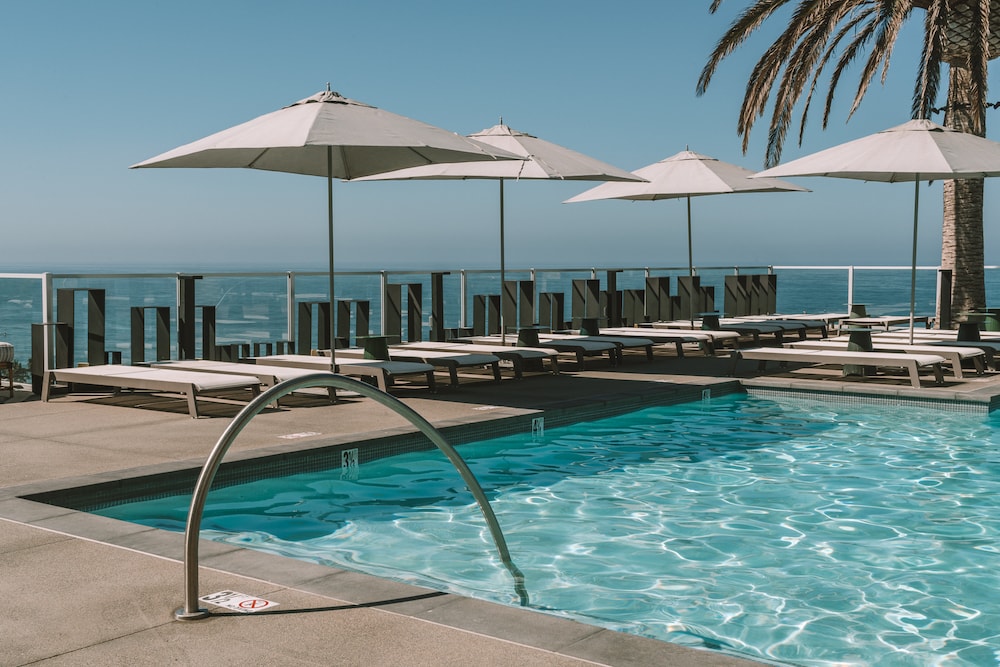 If you're visiting California for the first time, no trip would be complete without waking up to the sound of the ocean—at least for one night. The coast is so quintessential California, and there really is no better feeling than falling asleep to the sounds of waves crashing and waking up to surfers outside your window.
If you need some inspiration for where to stay, check out this post I wrote on the best California coast hotels that are actually on the water. There are so many good ones to choose from!
58. Even More Fun Things to do in California
Still looking for more inspiration on the most fun things to do in California? Here are some extra ideas for you!
Rent a camper van and go on a road trip up the coast
Go shopping along Venice's famous Abbot Kinney Boulevard
Take the Pacific Surfliner train from San Diego all the way up to the Central Coast
Do a day trip to the Channel Islands
Book a tour of Alcatraz in San Francisco
Visit Baker Beach in San Francisco with views of the Golden Gate Bridge
Go on a ski trip in Lake Tahoe or Mammoth
Book concert tickets at the famous Hollywood Bowl
Visit the ghost town of Bodie
Check out the Wisdome, LA's first immersive art and music dome park
Explore Torrey Pines State Reserve's beautiful coastal trails
Go stargazing in the designated Dark Sky Park of Joshua Tree National Park
Get your Hollywood fix at Universal Studios or take a tour of the Warner Bros back lot
Did this post inspire you to explore more of California? Let me know in the comments below!
---
Planning a trip right now? Don't miss my go-to websites for booking everything from flights and tours, to accommodation and more:
---