Seeing as that I became a California local in my 20s, I know a thing or two by now about perfecting the ultimate LA escape. As much as I love living in the city, sometimes it can start to feel a little claustrophobic, and there is nothing better than taking weekend getaways from Los Angeles for a much needed restore and refresh.
One of the best parts about living in a place like LA is the abundance of quick getaway locales that are at your fingertips. Whether you're looking for a peaceful retreat to the desert, a tasting experience in wine country, or a hiking trip in the mountains, SoCal residents have access to so many incredible escapes from the city.
This is why (in my very biased opinion) I feel like LA is one of the greatest cities in the country to live in. It's not just about being in LA itself—it's what's all around you! Hop in your car on a whim and you can arrive somewhere magical, all within the time it would take to watch your favorite Netflix series.
In this post, I'm breaking down all the best weekend trips from LA. While a couple places on this list require a decent drive out of town if you have a long weekend, most of my favorite spots are all within just two hours of the city. Plus, with its stunning and diverse landscape, driving through Southern California is usually more of a treat than a dreaded chore.
As summer approaches and the pandemic (hopefully!) continues to wind down, I hope you'll find some inspiration for your own fun-filled escape in these suggestions below. I honestly could have made this list 10x longer since there are so many incredible places to explore around LA, but I've included my absolute favorite weekend getaways near LA here to keep in mind next time you're itching for a last minute adventure.
The Best Weekend Getaways from Los Angeles
Laguna Beach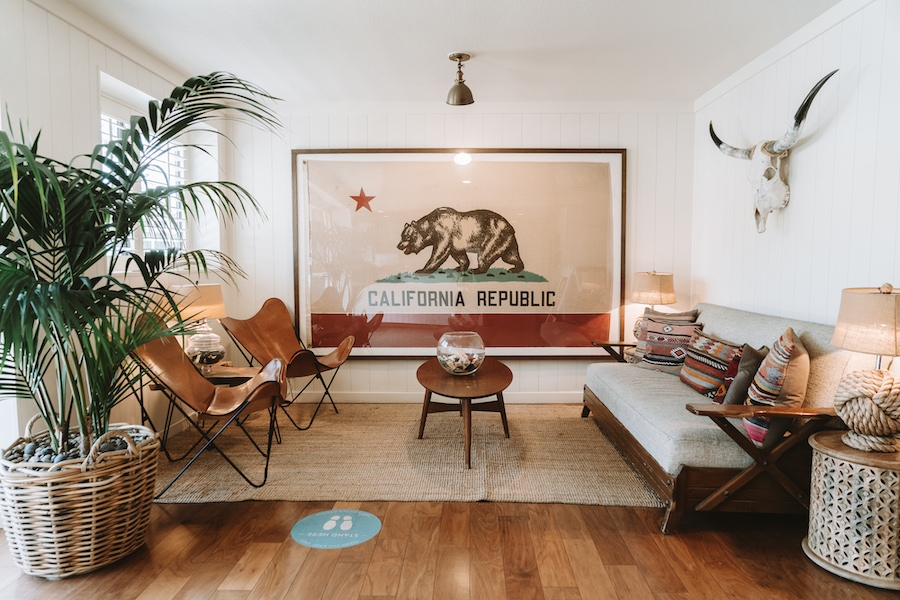 Though it's such a short distance away from the city, Orange County is a true gem when it comes to a picture perfect day at the beach. From the quaintest, laidback restaurants and shops that line the pristine coastline, to the seemingly perfect waves that barrel in for the surfers, Laguna Beach is a haven for Angelenos looking for a quick escape to paradise.
What I love most about Laguna is that it's a place you want to return to again and again for its natural beauty. A good old fashioned beach day never gets old, and with 30 different stunning beaches and coves sprinkled along the Laguna coast, you can explore something new each time you visit.
Distance from LA:
1.5 Hours
Who this trip is perfect for:
Surfers and Beach Babes
Where to Stay in Laguna Beach:
Laguna Beach House – Chic, family-friend, and surf inspired, this hotel sits on one of the most lively streets in Laguna Beach. While the property doesn't actually touch the sand, it does offer ocean views from both certain hotel rooms as well as common areas such as the pool.
Plus, the beautiful Heisler Park coastal walking path is just a few minutes walk from the entrance. This retro, motel style gem is the perfect spot for a casual yet indulgent weekend getaway from Los Angeles.
Hotel Joaquin – For those looking for something a bit more upscale, Hotel Joaquin offers a classy and elegant atmosphere made for design lovers. It's pricier than Laguna Beach House, but still remains relatively affordable for a beachside vacay. Spend your time here taking decor notes for your space back home, and relaxing in a cabana by the pool while you sip on a martini from their popular bar, Saline.
What Not to Miss:
Victoria Beach – This popular beach is known for its iconic pirate tower! Make sure to check the tide schedule as it can be challenging (and dangerous) to get to the pirate tower during high tide times.
Crystal Cove State Park – One of the prettiest beaches in the area in my opinion, Crystal Cove is a state park known for its expansive 3.2 miles of sand, but also offers activities like camping, hiking, and scuba diving. For an easy breezy day at the beach, this is a must. Parking price: $5/hour or $15 per day.
The Deck – Eating at The Deck feels like you're dining right on a dock just inches away from the ocean. Make sure to enjoy a cocktail here as the sun sets and the sky gives a show.
Top of the World – Officially known as Alta Laguna Park, Top of the World acts as a hike that provides sweeping coastal views of the surrounding Laguna area.
Joshua Tree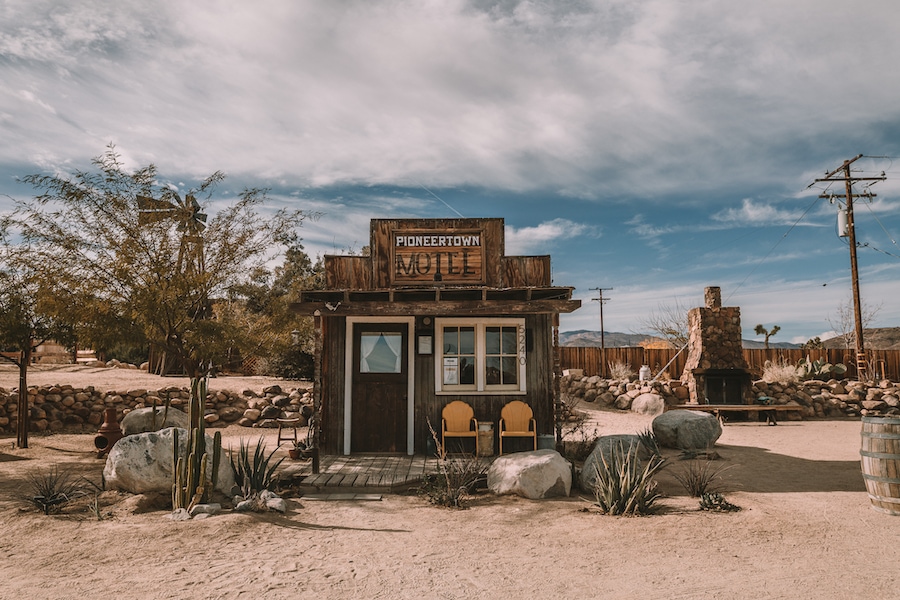 For years I had heard people explain the "magic" of Joshua Tree, but it wasn't until I visited myself that I truly understood what they meant. This desert oasis home to Joshua Tree National Park is unlike any other place I've been, from the alien-like landscape, to the quirky local culture, to the peaceful energy you feel the second you turn onto the dusty desert roads.
Though one might think that it would be easy to run out of things to do in the desert, Joshua Tree seems to come up with new ways to surprise me. Out of this whole list, this is probably one of my top three getaways from Los Angeles and I've been here more than any other place.
Distance from LA:
3 Hours
Who this Trip is Perfect For:
The Free Spirited Traveler
Where to Stay:
The Pioneertown Motel – This renovated western-style motel has been around since 1946 and sits adjacent to the famous western bar Pappy & Harriet's. If you're looking for unique accommodation to bring the desert vibes full circle, the Pioneertown Motel is your place.
Airbnb – While the hotel options in the area are limited (and sub-par in my opinion), there is absolutely no shortage of fun and beautiful Airbnbs in Joshua Tree. There are so many fantastic and design-savvy options that the only trouble you'll have when searching is choosing one!
What Not to Miss in Joshua Tree:
Joshua Tree National Park – Whether you enjoy rock climbing and hiking, or would prefer to stay in the car and just take a drive through the massive desert, Joshua Tree National Park is a must-do for first time visitors. A few of my favorite areas in the park are Arch Rock and the Cholla Cactus Garden.
Pioneertown – Built as an Old Western movie set in the 1940s, Pioneertown is a fun area to walk around and grab that iconic quirky Instagram pic. Plus, some of the building facades house actual shops you can peruse before hitting the bar for a drink next door at Pappy & Harriet's.
Pappy + Harriet's – Probably the most iconic venue to visit in Joshua Tree, this barbeque joint has been serving up everything from fried pickles and craft beers to live music by the likes of Paul McCartney and Rufus Wainwright since it was founded in 1982. This is the place to be for a more social outing in Joshua Tree, but keep in mind it's closed on Tuesdays and Wednesdays.
Los Alamos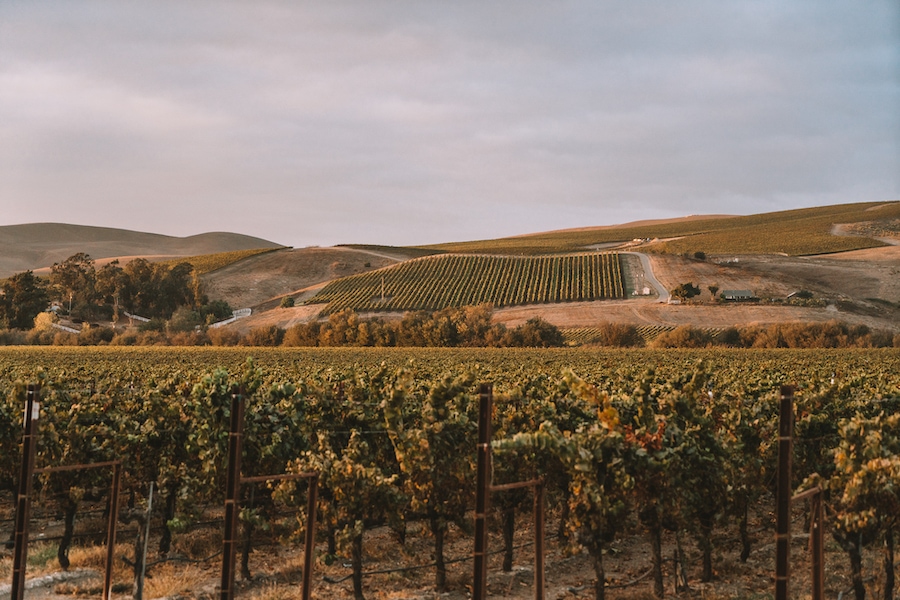 While there are so many destinations throughout Santa Barbara wine country that act as incredible getaways from Los Angeles, Los Alamos has to be my favorite. For a one street town with a mix of Old Western and retro vibes, Los Alamos packs quite a punch with its aesthetic appeal and incredible food and wine scene. The local tasting rooms here have an inviting, laid back atmosphere, yet some of the best wine I've tasted in California.
If you're looking for that easy weekend trip from LA that requires minimal planning (a hotel and dinner reservation at most), then you'll love Los Alamos. Read my full guide to Los Alamos, California here
Distance from LA:
2.5 Hours
Who this Trip is Perfect For:
The Laid Back Wine Lover
Where to Stay:
The Alamo Motel – Inspired by Georgia O'Keeffe's home in Abiquiú, The Alamo Motel is a trendy and retro-chic place to stay in the heart of Los Alamos' wine country. It's literally within walking distance to everything downtown and you can even partake in a local wine tasting without leaving the hotel property at Muni Wines!
Skyview Los Alamos – Previously a roadside motel, Skyview Los Alamos is now a boutique accommodation that has turned leisure into luxury. With a large pool and restaurant on site, you could check in here and never leave, but I recommend taking one of their free Linus bike rentals to head into town for a glass of local vino.
What Not to Miss in Los Alamos:
Bell's – With an award-winning wine list and a French-inspired menu, Bell's is the perfect spot for an evening dinner in Los Alamos (reservation required).
Bodega – Enjoy the outdoors at Bodega's beautiful and spacious open-air wine and beer garden featuring fire pits, bocce ball, a greenhouse and more.
Pico Restaurant – Pico Restaurant is one of Los Alamos' top restaurants housed in an old general store. It focuses on innovative, local ingredients and partners with farmers dedicated to sustainable and humane practices. Don't come here without ordering the truffle fries—they're life changing.
A Tribute to Grace Winery – Specializing in different expressions of Grenache, A Tribute to Grace Winery offers a petite yet beautiful tasting room for guests to experience authentic, 100% Grenache wine. If you're not super familiar with Grenache but love the lightness of Pinot Noir (like me), then you'll adore this place.
Ojai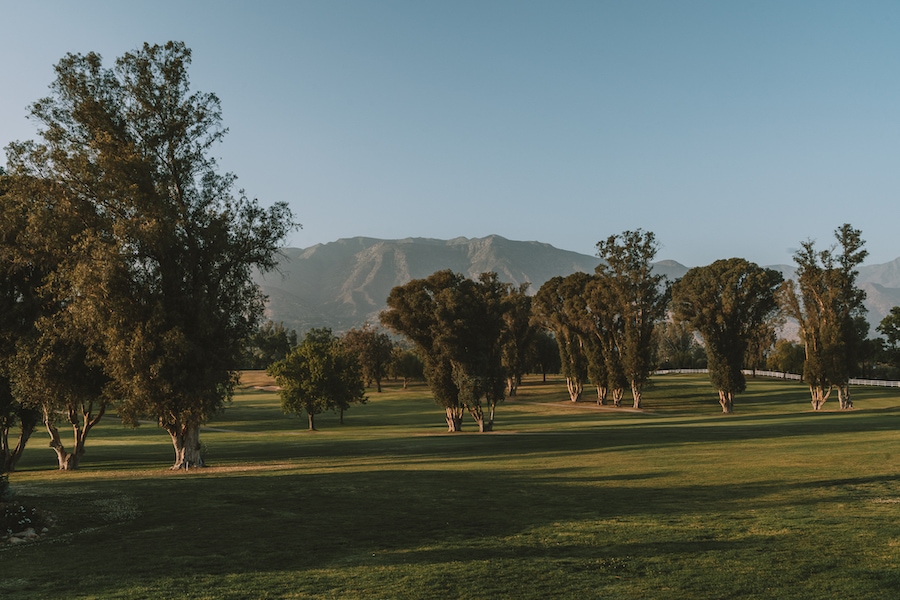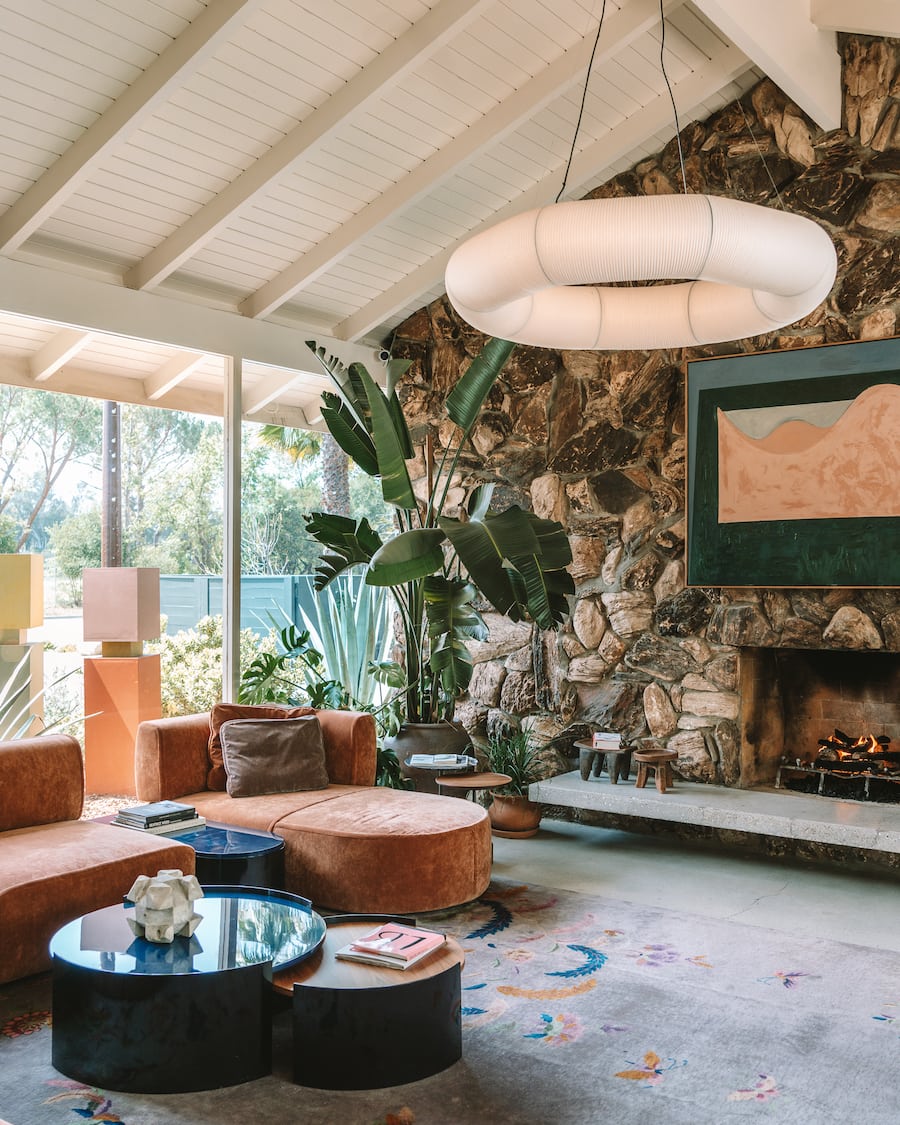 Located a little over an hour northwest of Los Angeles, Ojai sits within Ventura County in a valley of the Topatopa Mountains. Over the last few years, Ojai has become a refuge for individuals and groups looking to escape the hustle and bustle of city life.
Whether you're looking for a meditation retreat or simply wanting to have some space to soak in all of the positive energy that is present in such a peaceful place like Ojai, this is the ultimate rejuvenation vacation.
Distance from LA:
1.5 Hours
Who this Trip is Perfect For:
The Mindful Escape Artist
Where to Stay:
Ojai Valley Inn – Surrounded by beautiful mountain ranges and lush greenery (including a well-manicured golf course), the Ojai Valley Inn provides guests with the perfect amount of relaxation and seclusion in this peaceful valley.
Capri Motel – With a more mid-century modern feel, the Capri Motel blends simplicity and design-savvy to perfectly capture a relaxed atmosphere made for creative Angelenos looking to escape the city life.
What Not to Miss in Ojai:
Take a Stroll Downtown – Ojai's main strip has plenty of cafes, restaurants, and shops selling everything from olive olive and homewares to new agey crystals and tarot card decks. Take an unhurried stroll here during your weekend getaway from LA to get a feel for what the local scene in Ojai is all about.
Bart's Books – For the bookworm that lives inside each one of us, Bart's Books is the ultimate paradise. This outdoor bookstore is like any other you've seen, and you'll have fun immersing yourself in the stories and lives that line the shelves.
Farmer and the Cook – Soak in all the good vibes and energy at this organic market meets cafe and smoothie bar. This was my favorite meal during our stay in Ojai—highly recommend the Lila's Cheezy Gordita!
Sequoia National Park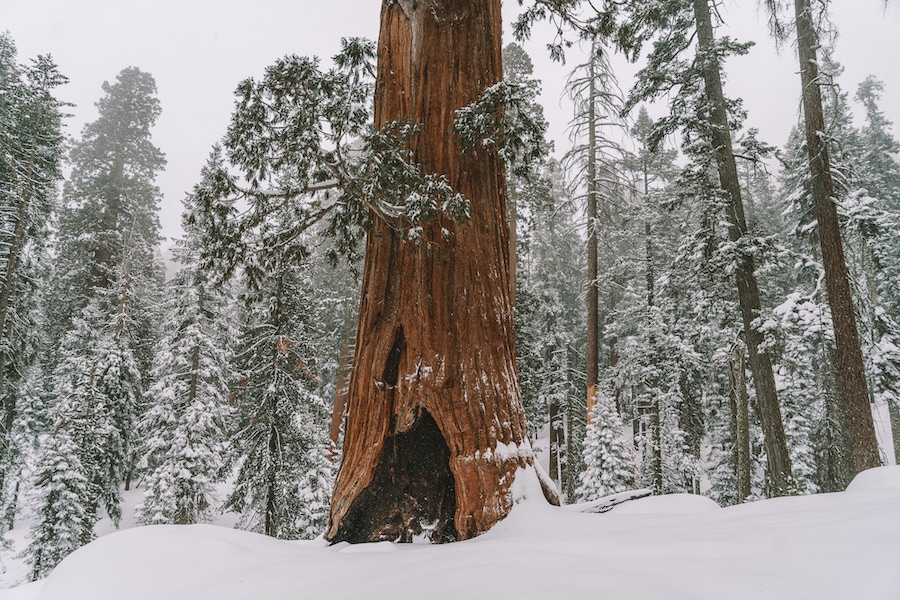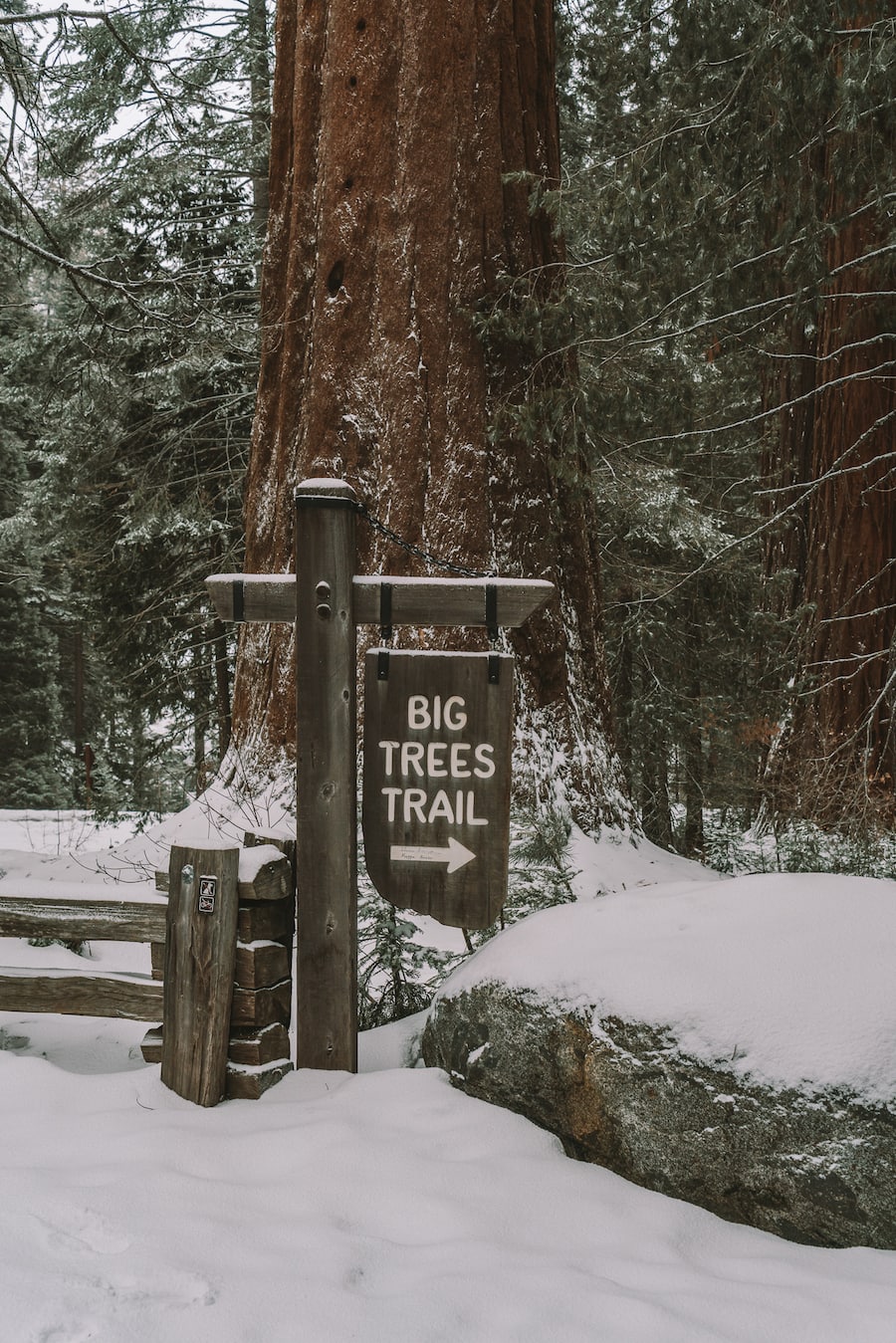 The iconic redwoods are a must-see for both California locals and tourists alike. While each national park has its own highlights, there is none other quite like Sequoia National Park. Hiking or simply strolling through this spacious forest will leave you breathless and in awe.
Despite knowing the size of the legendary sequoias before seeing them, I was still blown away by their towering beauty. There's nothing quite like walking amongst these giants to make you feel deep appreciation for nature.
Distance from LA:
4 Hours
Who this Trip is Perfect For:
Hiking Enthusiasts and Nature Lovers
Where to Stay:
Wuksachi Lodge – For those wanting to stay directly in the park, Wuksachi Lodge immerses guests in the majestic sequoia forest, providing an experience to connect with nature that is unlike any other.
Airbnb in Visalia – If you'd rather remain in less secluded accommodations during your weekend getaway from Los Angeles, you can choose from one of the many convenient and cute Airbnbs in Visalia, which is one of the closest towns outside of the park. This is recommended if you want more restaurant options in the mornings and evenings before exploring the National Park, but it does require more driving.
What Not to Miss in Sequoia:
The Tunnel Log – The tunnel log is perhaps the most well-known and famous site in all of the Sequoias. Don't miss your chance to experience this unique drive through!
General Sherman's Tree – This massive 2,300 -2,700 year old tree is a must see for any nature lover.
The Congress Trail – With more than 3 miles of path, the Congress Trail is a stunning and popular hike that first time visitors to the Sequoias won't forget. 
Paso Robles
Paso Robles is a lesser known but just as amazing wine-hotspot in California. This small yet vibrant town curates a very special experience for visitors through its emphasis on good food, good drink and even better company. It acts as a friendly yet elegant wine-filled weekend getaway from Los Angeles, without any of the pretentiousness that comes with other wine destinations.
Distance from LA:
3.5 Hours
Who this Trip is Perfect For:
The Wanna-Be Wine Connoisseur
Where to Stay:
Geneseo Inn – Geneseo Inn is a one-of-a-kind boutique hotel that houses guests inside reused yet luxurious shipping crates. Both an innovative and modern take on accommodations, a stay here will make your trip to wine country feel like a unique experience from the moment you wake up in the morning to the second you lay your head on the pillow at night.
The Stables Inn – For those wanting to stay close to all that downtown Paso Robles has to offer, The Stables Inn is a delightful, dog-friendly hotel inspired by the charm of horses, riders and whitewashed stables.
The Trailer Pond – Another unique stay in Paso Robles is offered at The Trailer Pond. This 130-acre vineyard offers guests the privilege of staying in an adorable, vintage tinker tin trailer!
What Not to Miss in Paso Robles:
The Bruce Munro Light at Sensorio Exhibit – Depending on the time of the year that you visit, the Bruce Munro Light at Sensorio Exhibit is a magical experience that will truly light up your trip! It's comprised of 58,800 stemmed spheres lit by fiber optics that change colors against the nighttime landscape.
Book a Wine Tour – With so many different tasting rooms and vineyards to choose from, setting up a wine tour ensures that you'll hit all the best spots (and that you'll have a designated driver while doing so)!
Daou Winery – Sitting on top of a stunning mountain with killer views, Daou Winery is without a doubt one of the most beautiful places to sip on some vino in Paso Robles.
Hatch Rotisserie – Enjoy dinner and drinks at this popular Paso Robles staple. Just be sure to book a table in advance, they fill up quickly!
Temecula
Located a bit north of San Diego, Temecula is an area of inland SoCal that has managed to make a name for itself as a prime vacation destination. For those looking for a wine-centered trip with a no-fuss ambiance, Temecula serves up the best of both worlds. Instead of being confined to tasting rooms, visitors are able to hop from massive vineyard to massive vineyard due to the spacious layout of the town, giving wine lovers a different kind of experience.
If you're not into wine, hot air ballooning is another iconic way to partake in Temecula culture. Every morning at sunrise these gentle modes of transport dot the horizon, giving both those in the sky or on the ground a fun way to experience the beauty of the area. Read my full guide to Temecula, California here.
Distance from LA:
2 Hours
Who this Trip is Perfect For:
The Adventurous Wine Lover
Where to Stay:
Carter Estate Winery and Resort – The Carter Estate Winery and Resort offers private, Mediterranean-inspired bungalows for you to enjoy while you taste their speciality of sparkling wines from the on-site winery. This is where I personally stayed during my trip and I loved stepping out onto our back patio each morning to witness the hot air balloons grazing by, literally feet away.
The New Inn – Located on 25 acres of prime Temecula vineyard, The New Inn is one of the more modern accommodation offerings in the area. Book one of their luxurious villas for a relaxing stay with beautiful views.
Ponte Vineyard Inn – For those wanting to splurge, the Ponte Vineyard Inn boasts award-winning accommodations and cuisine at their 90-room property.
What Not to Miss in Temecula:
Hot Air Balloon Ride – Take a walk (or fly) on the wild side with a stunning hot air balloon ride over the vineyards of Temecula at sunrise. I went with Magical Adventure Balloons for my experience.
Wine Tasting – Set aside at least a few hours for wine tasting and vineyard hopping—your options are literally endless! If you're a red wine lover like me, don't miss Wiens Family Cellars.
Old Town Temecula – From antique shopping to museums, there is plenty to see as you explore Old Town Temecula.
Small Barn – Book a table at Small Barn in Old Town, where Top Chef alum Angelo Sosa is creating dishes like a roasted beet salad with Temecula valley honey and seared octopus with a spicy passionfruit dressing. This was my favorite meal in Temecula, hands down.
Death Valley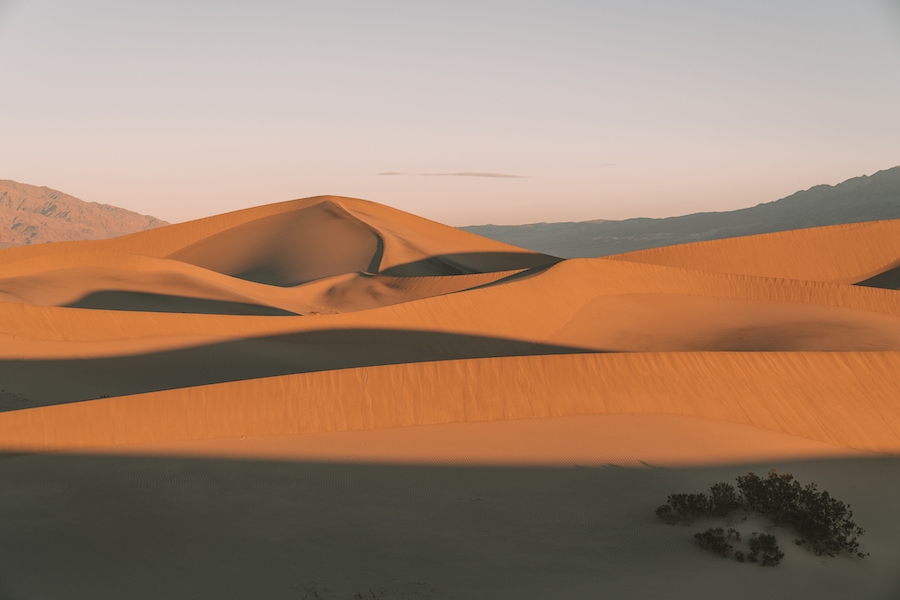 While its name might sound misleading, Death Valley is a wildly alive desert that will shock and awe with its jaw-dropping beauty. Compared to the other destinations on this list, it is a bit further than some of the other getaways from Los Angeles, but a trip here can still definitely be achieved in a long weekend. Being that all the top sites in Death Valley are relatively close together, you'll be able to fit a lot into a 48-hour window, especially if you stay within the park grounds.
If you're camping, this can be one of the most affordable getaways from Los Angeles, but I recommend visiting in late Fall to early Spring before temperatures hit over 100 degrees—this is one of the hottest places on Earth! Read my full guide to Death Valley here.
Distance from LA:
5 Hours
Who this Trip is Perfect For:
Outdoor Explorers and Photography Enthusiasts
Where to Stay:
Camp – There is no better way to immerse yourself in the great outdoor experience of Death Valley than to simply set up camp for your sleeping accommodations. Go to sleep under the serenity of the moon and wake up with the glory of the sun! You can find a great overview of all the different camping options here.
Oasis at Death Valley – For those less inclined to rough it during your weekend getaway from LA, the Oasis at Death Valley provides the perfect touch of luxury for you to lay your head in bliss after a long day hiking and driving through Death Valley's expansive terrain.
What Not to Miss in Death Valley:
Badwater Basin – At 282 ft. below sea level, Badwater Basin is the lowest point on the entire North American continent.
Zabriskie Point – This unique lookout point is one of the most photographed places in Death Valley. Be sure to check it out at sunrise for a stunning scene!
Mesquite Flat Sand Dunes – This vast area featuring 100 ft. sand dunes is perfect for trying out some sand-boarding or sharpening your photography skills as the quickly changing light casts unique shadows on the cascading dunes.
Palm Springs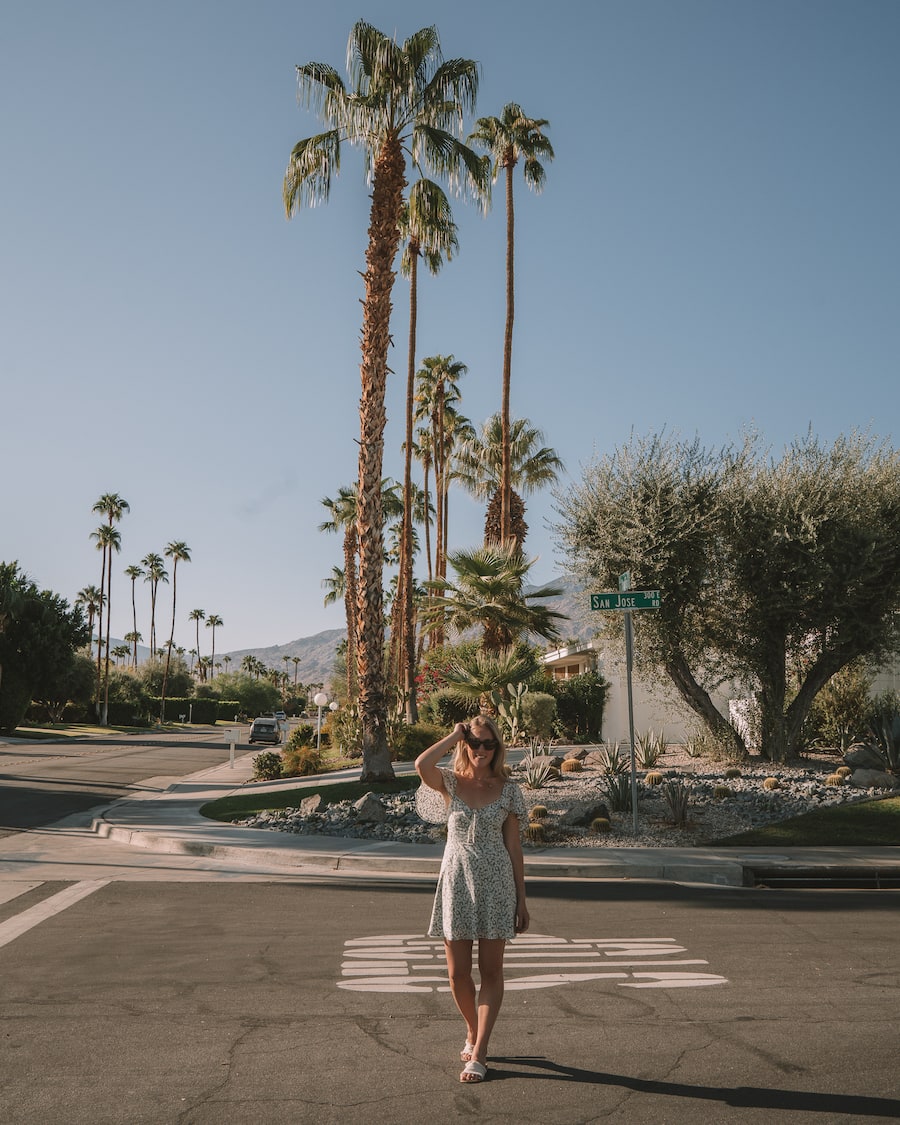 Palm Springs is a versatile vacation spot that can result in lounging peacefully by the pool…or partying pretty hard by the pool. The great thing is that you get to choose your own adventure. No matter what your preference is, this desert locale is one of the most popular getaways from Los Angeles for a reason, and it's not just the easy 2.5 hours driving distance.
Palm Springs manages to perfectly blend upscale desert relaxation and design-savvy (it's a mecca for mid-century modern design) with a fun and welcoming atmosphere. It's one of the most LGBTQ-friendly destinations in the country, featuring plenty of gay bars and Pride events for all to enjoy. If you're looking for a carefree vibe where the sun is always shining and there's a drink always waiting, a Palm Springs weekend getaway is calling your name.
Distance from LA:
2.5 Hours
Who this Trip is Perfect For:
Sun-Seekers and Poolside Loungers
Where to Stay:
Sparrows Lodge – Sparrows Lodge offers modern yet rustic lodging for those looking to soak up the sun in style. The 1950s resort has both poolside and garden rooms that are newly restored and quite spacious, and the routine misters are a game-changer during the hottest days in the desert.
ARRIVE Palm Springs – For those wanting to hang by the pool all weekend, ARRIVE Hotel by Palisociety provides guests with a stunning pool and bar that you'll be glued to Friday-Sunday. The vibe here is classic Palm Springs to a tee.
Korakia Pensione – Korakia Pensione is a romantic, Moroccan-meets-Mediterranean styled oasis that is an Instagrammable dream and perfect for couples. This is hands down one of the most beautiful hotels in all of Palm Springs, and while it may be a tad more expensive than other options, it is beyond worth it.
What Not to Miss in Palm Springs:
Palm Springs Art Museum – Take a break from the heat by stepping into the cool and modern Palm Springs Art Museum and checking out their latest exhibits.
Aerial Tramway – The Palm Springs Aerial Tramway is the largest rotating aerial tramway in the world, making it worth a visit for those looking for something different to do in the desert.
Go Vintage and Decor Shopping – Downtown Palm Springs has no shortage of vintage shops and stores hawking all the mid-century modern goods. If you want to blow some cash on unique treasures to take home, you're in the right place.
San Luis Obispo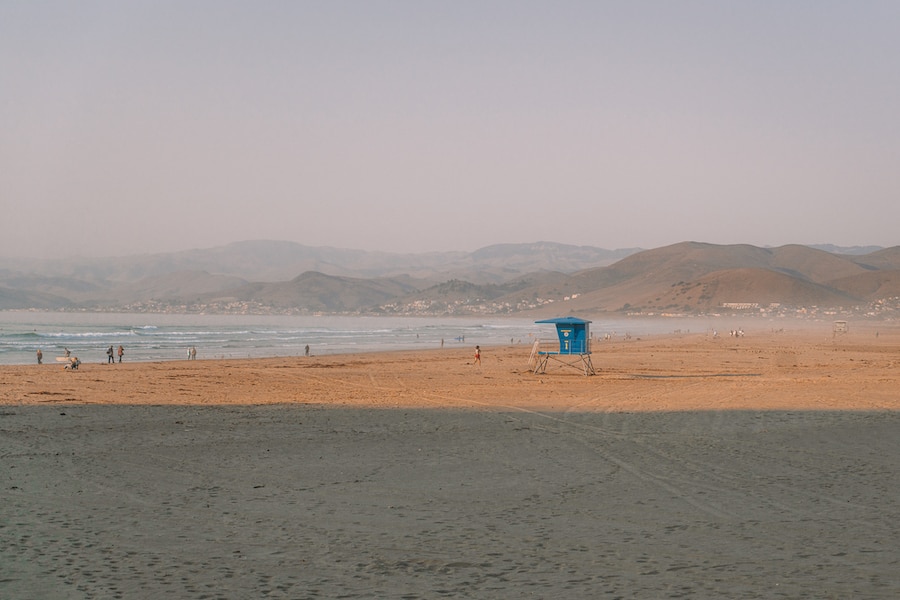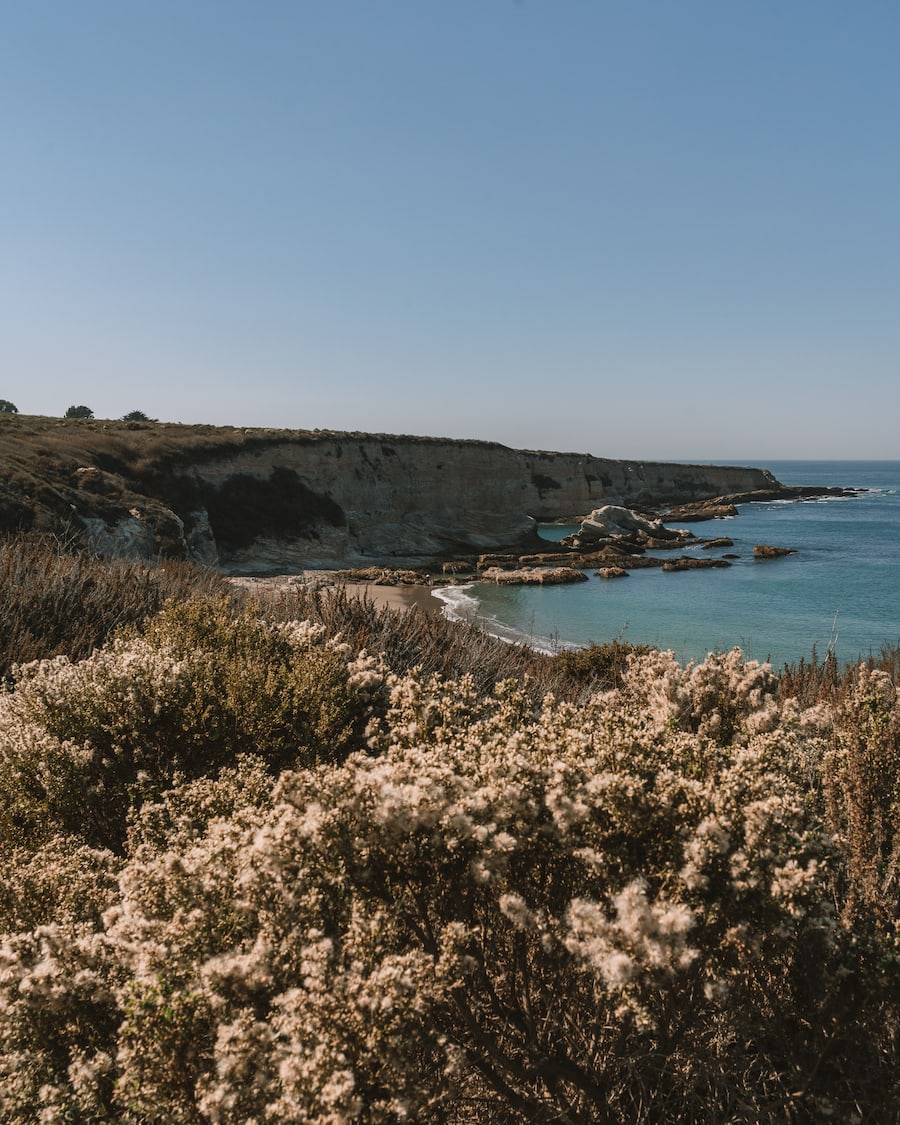 While San Luis Obispo might not be at the top of many people's list when it comes to planning weekend trips from LA, it should be! This small city of 50,000 is just 15 minutes from the beach and is a central California dream that provides stylish accommodations, great eateries, and easy access to a ton of gems up and down the coast. Go here for a quick weekend escape or plan a longer Central Coast road trip and make it a stop along the way.
Distance from LA:
3.5 Hours
Who this Trip is Perfect For:
The Small Town Lover
Where to Stay:
Hotel SLO – Hotel SLO is an urban resort with a modern feel that takes you to the heart of the city. In easy proximity to the nearby rolling hills, beaches, and restaurants downtown, you have it all at your fingertips at Hotel SLO.
San Luis Creek Lodge – Located right in the center of downtown SLO, San Luis Creek Lodge is a convenient spot to rest your head during a visit to this beloved Central Coast town. In collaboration with renowned interior designer Nina Freudenberger, the property is a design-lovers dream, mixing an elegant farmhouse style with seaside bohemian touches.
What Not to Miss in San Luis Obispo:
Montaña de Oro State Park – The name Montaña de Oro State Park literally means "Mountain of Gold", which perfectly describes the blooming wildflowers that take over this state park every year. This is the perfect place for a morning coastal walk or day trip out of downtown SLO.
Morro Bay – Best known for its massive Morro Rock, Morro Bay is a special little town right on the coast of San Luis Obispo. While it is small, they have some of the freshest seafood on the central coast and I love spending sunset at Morro Bay Beach to watch the surfers dance along the glimmering waves.
Encinitas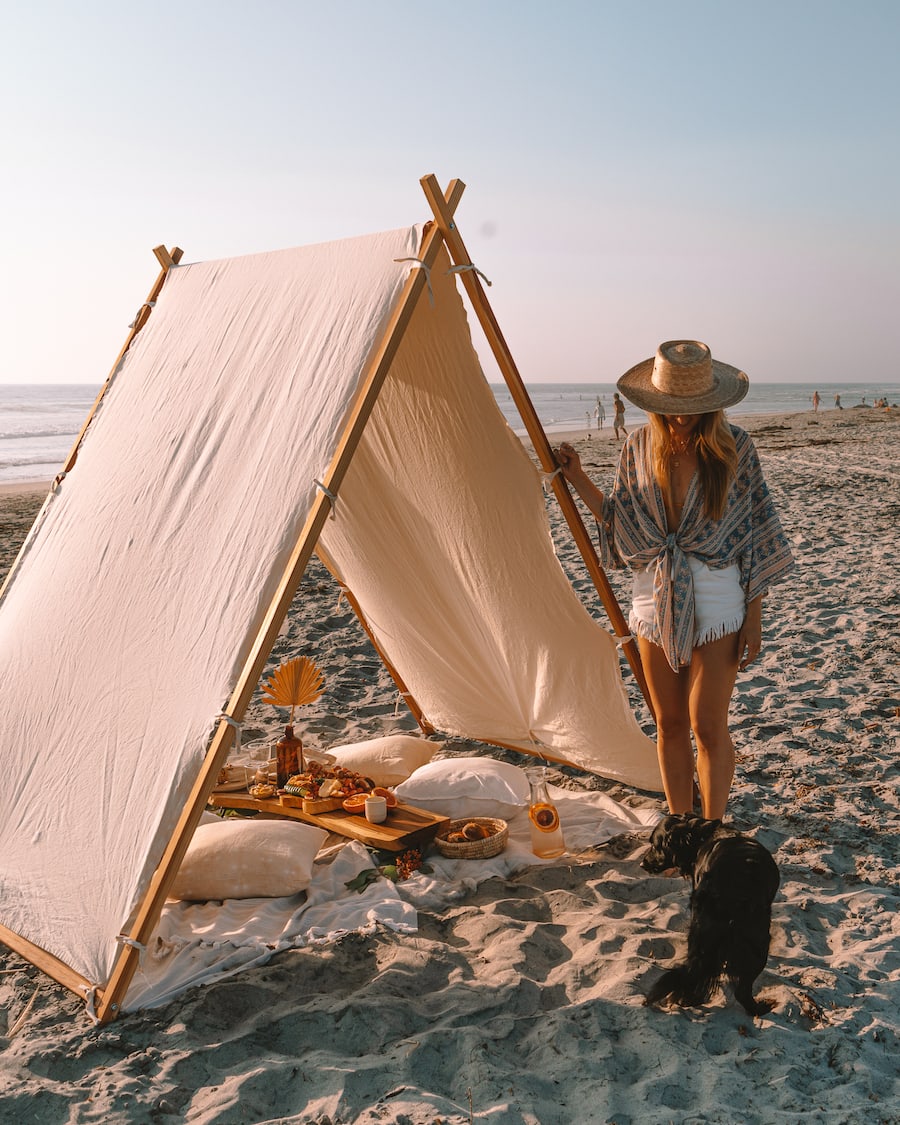 This well-known beach town in the North County area of San Diego is one of the many great getaways from Los Angeles for those looking for a change of scenery without being too far from the beach. Encinitas isn't a place you go to check off a to-do list of attractions and lookouts. There's very little of that here.
Instead, plan to take it easy and enjoy a mellow change of pace from LA life. Encinitas offers all of that and throws in the added option of some great surf for those who wish to partake.
Distance from LA:
2 Hours
Who this Trip is Perfect For:
The Mellow Beachgoer
Where to Stay:
Twelve Senses Retreat – Twelve Senses Retreat is a bed and breakfast that completely embodies the vibe and atmosphere of Encinitas. By putting an emphasis on wellness with offerings like organic home-cooked meals by the owner, yoga and massage, Twelve Senses truly is the best place to rest and restore in this beloved beach town. I love that each room is themed after the elements earth, wind, fire, and water, using all sustainable materials, making this a one-of-a-kind stay.
What Not to Miss in Encinitas:
Eat at the Waverly – Settle in for lunch at the beautifully designed Waverly cafe for some innovative yet classic food and coffee.
Moonlight State Beach – This wide state beach is perfect both for children and adults and offers an array of activities from fishing to swimming to surfing.
A Surf Session – Encinitas is known for having great surf, so if that's your thing, pick up your board and paddle out!
Catalina Island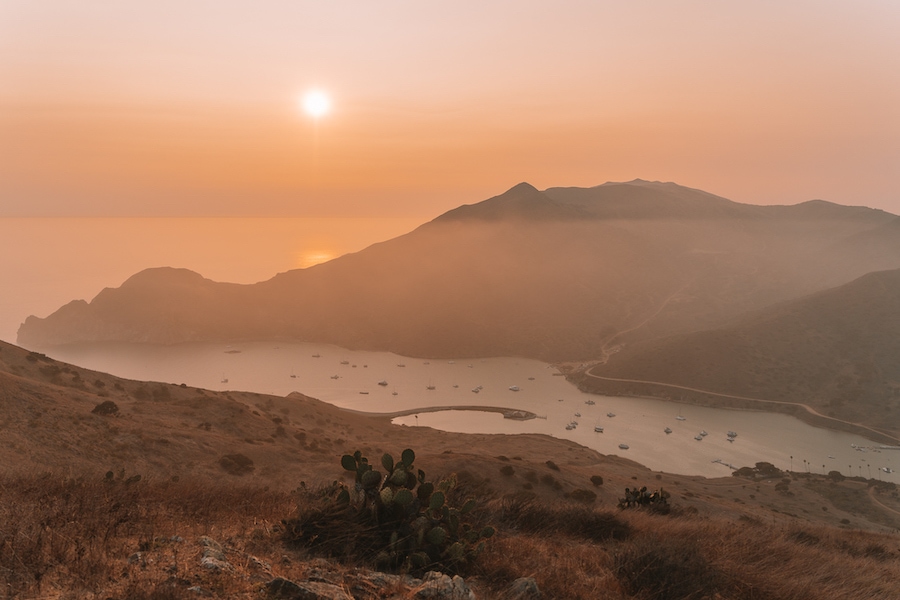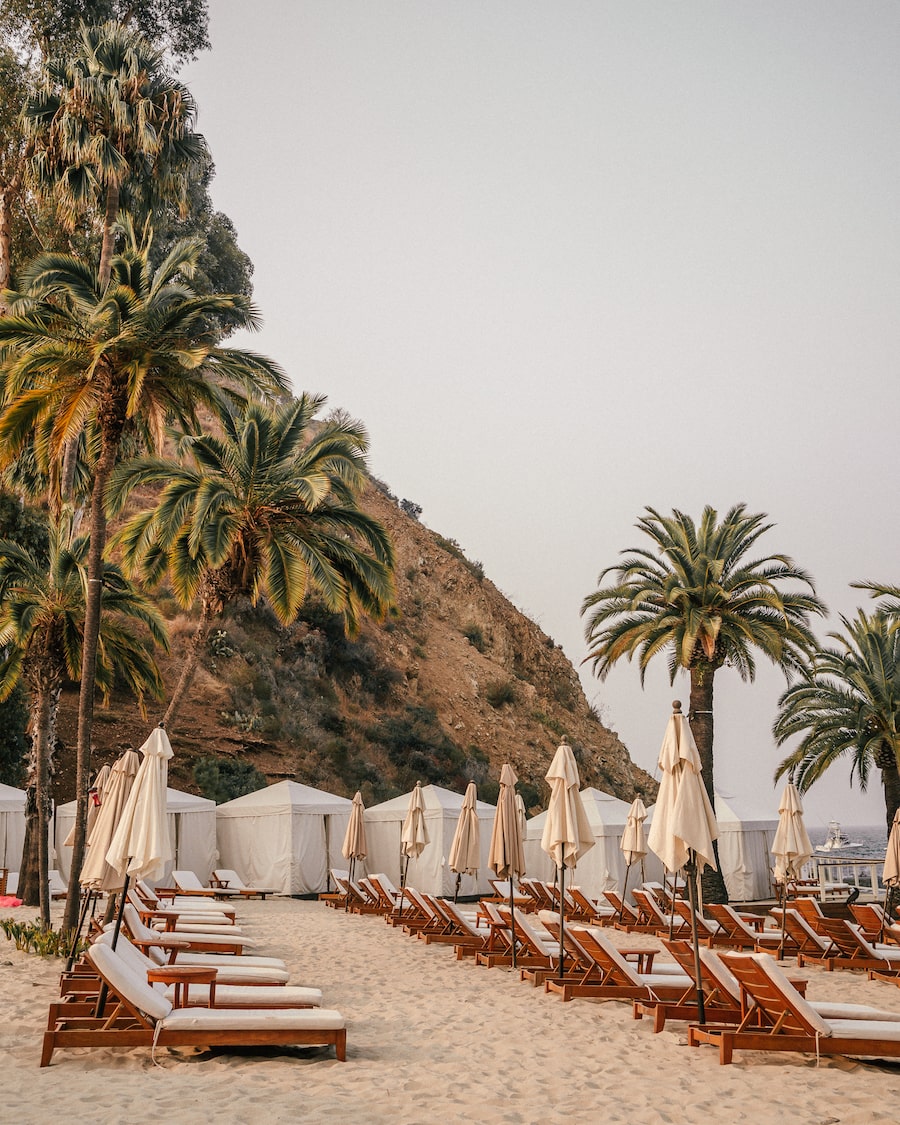 Out of all of the available getaways from Los Angeles, Catalina Island is without a doubt the most unique one of them all. This small yet stunning island always seems to transport me out of California and instead to somewhere reminiscent of the Mediterranean beaches in Europe. With its bright blue coastline and cliffside views that will make that cocktail in hand taste that much sweeter, Catalina Island is the perfect weekend trip from LA to make you feel worlds away from home.
Plus, it's got some of the most incredible ocean-centric activities within close proximity to LA—think scuba diving, snorkeling, glass bottom boats and more. Check out my complete guide to Catalina Island here.
Distance from LA:
About 2 Hours (depending on ferry timing)
Who this Trip is Perfect For:
Europhiles and Underwater Lovers
Where to Stay:
Hotel Atwater – Located right in the heart of Avalon, Hotel Atwater is a recently renovated hotel with a rich history and inviting atmosphere. They even offer a complimentary glass of champagne every evening before bed.
Banning House Lodge – The Banning House Lodge is a charming bed and breakfast that overlooks Two Harbors on the less touristy side of Catalina. With sweeping views and peaceful accommodations, you'll want to camp up here with a book and never leave.
What Not to Miss in Catalina:
Descanso Beach Club – Snag a cabana or a couple of lounge chairs and enjoy a fun day at Catalina's most happening spot, Descanso Beach Club.
Go Hiking – Catalina's rolling hills and cliffs offer some of the best hiking trails in California.
Try a Buffalo Milk Cocktail – While lounging beachside at Descanso (or any of the bars on Catalina for that matter), be sure to try one of the island's famous Buffalo Milk Cocktails—it's the "official" drink of Catalina. I promise, it tastes way better than it may sound!
Big Bear Lake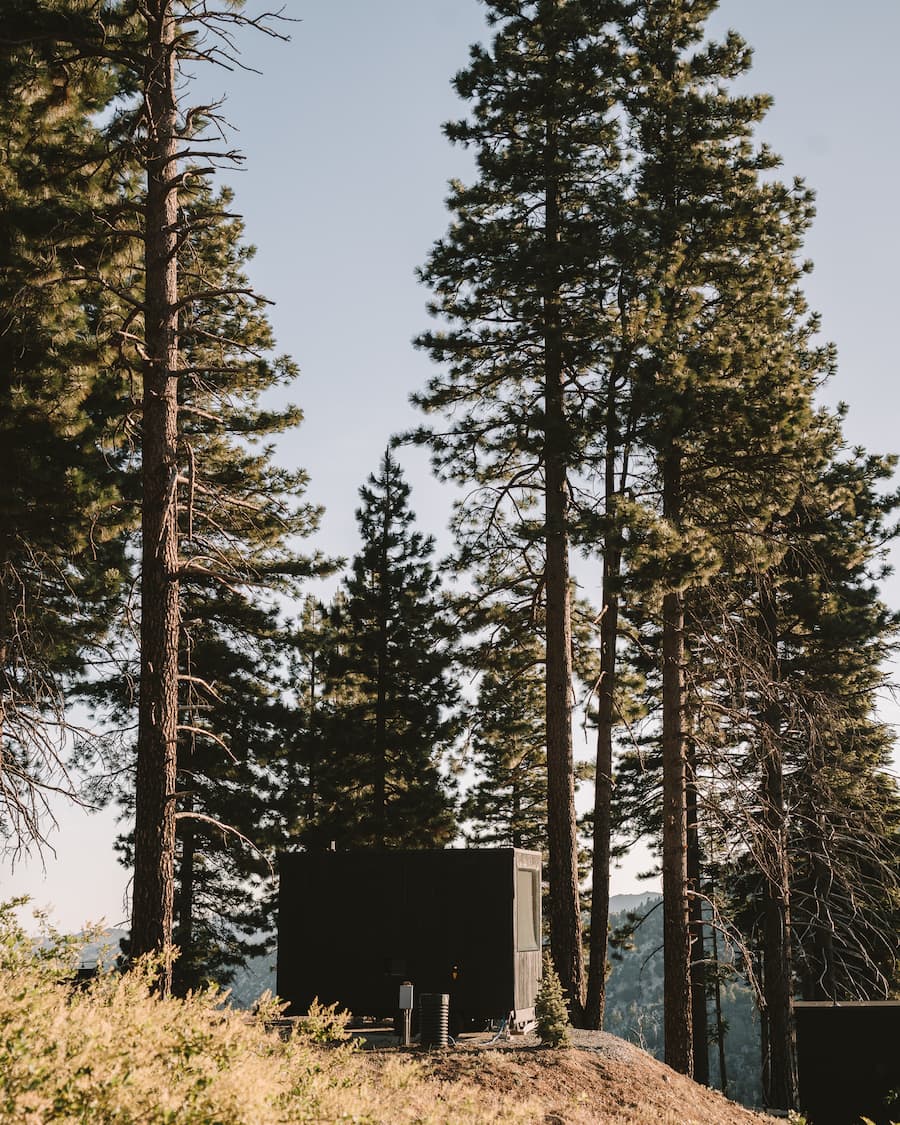 From the fragrant pine trees to the adorable cabins that line the lake, Big Bear transports SoCal locals out of our West Coast state of mind and into mountain town country in the best way. Craving a big slice of nature? Big Bear is perfect for kayaking, boating, or simply lounging around as you breathe in the crisp mountain air. While I've only personally visited during the warmer months, this is a great escape in winter too, offering the easiest access to ski mountains for Angelenos.
Distance from LA:
2.5 Hours
Who this Trip is Perfect For:
Wilderness Worshippers
Where to Stay:
The Getaway House – With tiny cabins perched in the woods near Big Bear, The Getaway House is Big Bear's number one place to stay for the ultimate glamping experience. Explore nearly 60 acres of land and escape the stress of the city.
What Not to Miss in Big Bear:
Eat Downtown – While the restaurants are somewhat limited, Big Bear's downtown area The Village has some spots that are both fun and delicious. It's especially great for grabbing a beer and sitting outside on one of the many patios.
Explore the Hiking Trails – Whether you're looking for an intense hike or leisurely stroll through the woods, Big Bear's hiking trails have you covered. If you're looking for something chill, Castle Rock Trail is one of the most popular hikes in the area; it's a moderate 2.6 mile trail that offers beautiful views of the lake.
Relax at Big Bear Lake – If the weather is warm enough, Big Bear Lake makes for a great time for kayaking, boating or even swimming!
Go Skiing (In Winter) – During the winter months, you can expect to see a decent amount of snow atop Big Bear Mountain which makes for a great quick ski trip away from LA with friends.
Which of these getaways from Los Angeles would you head out on first? Let me know in the comments below!
---
Planning a trip right now? Don't miss my go-to websites for booking everything from flights and tours, to accommodation and more:
---