Since moving back to Los Angeles, I've been seeking out easy escapes that I can access on a weekend whim or mid-week if the mood strikes. Packing up for a flight is seeming less and less enticing these days, so I recently threw a few bags in my car and drove two hours up the coast to check in to the luxurious Hotel Californian in Santa Barbara.
I hadn't been to this chilled-out enclave in a few years, but upon exiting off the 101, I was instantly reminded why I love this town so much. Life is simply slower-paced here, and the palm tree dotted landscape nestled between the Santa Ynez mountains and Pacific Ocean feels like a cozy, warm hug where your cares start to fall away. If quintessential California cool is your kind of vibe, then Santa Barbara is your kind of place.
The Hotel Californian is a newer property to the Santa Barbara landscape, having recently opened in September 2017, but somehow they scooped up the best real estate of the entire area. Located right on State Street in the heart of the up-and-coming Funk Zone, the Hotel Californian sits steps from the beach but also allows for easy access to the best of SB's food and wine scene, aka the Urban Wine Trail.
I especially love that they've retained the Spanish Mission architecture that is so iconic to this area. The property stands out in many ways from its incredible service to stunning interiors, but it's also blended into the landscape discreetly in a way that feels respectful for a new hotel brand that covers quite a large portion of real estate along the waterfront.
If you're planning your own trip to the Golden State, the Hotel Californian in Santa Barbara should be on your radar. I've outlined all the details below in this post so you can feel informed and excited for your stay at this luxury coastal retreat.
A Full Review of the Hotel Californian in Santa Barbara
WHY YOU SHOULD STAY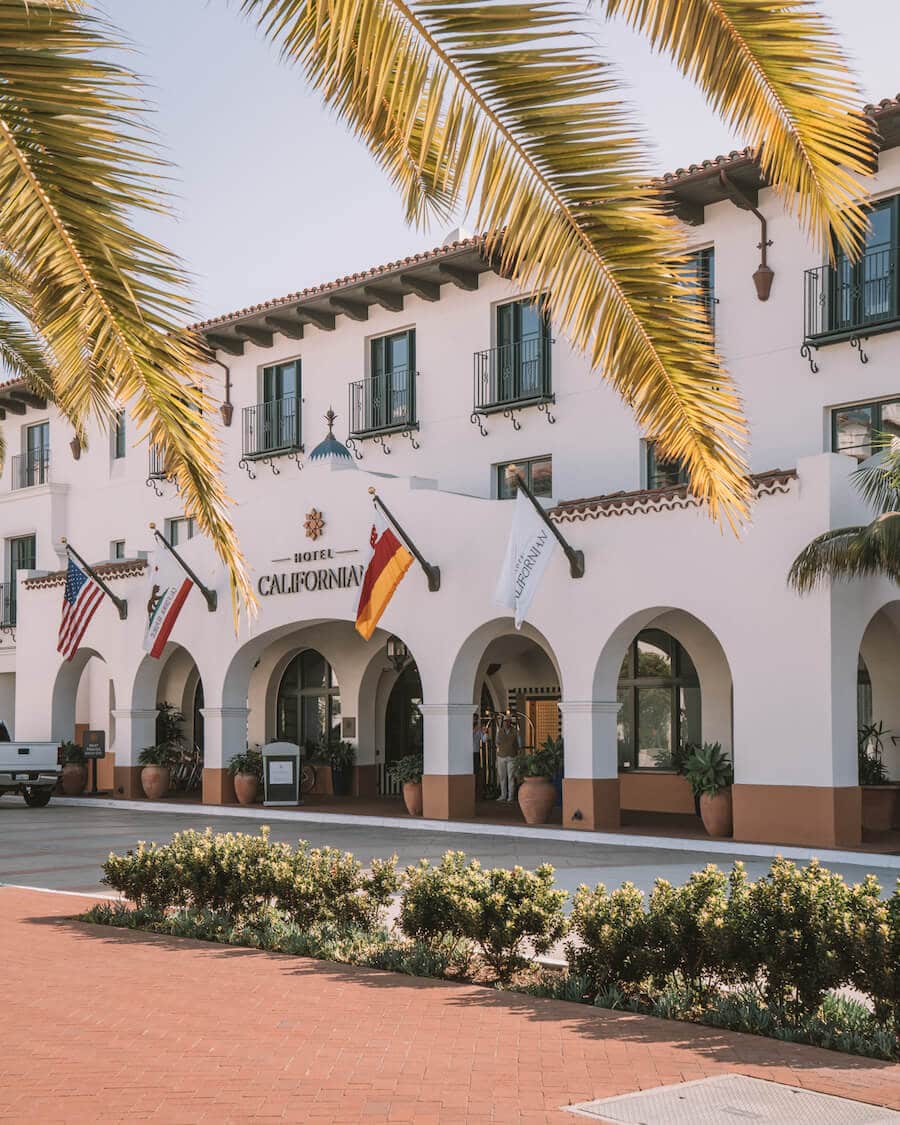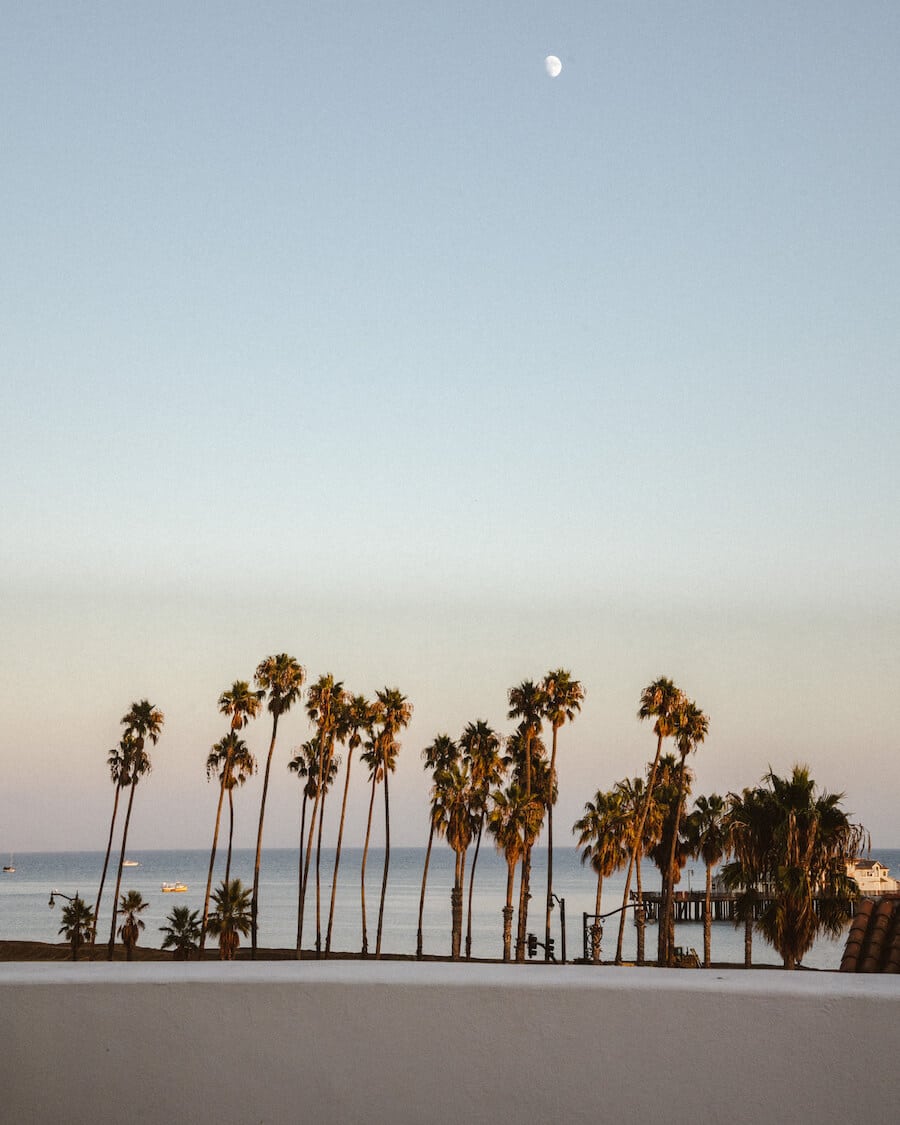 As the cliche goes, location, location location.
Santa Barbara's Funk Zone used to be that rough-around-the-edges neighborhood (every place has got one, right?). But all that is changing. Over the past five years, this part of Santa Barbara has become a hotbed for creativity and is home to tons of incredible restaurants and tasting rooms along the Urban Wine Trail.
A stay at Hotel Californian places you to be in the midst of it all, literally steps from both the beach and all the best culinary experiences in downtown Santa Barbara. If you're looking for a luxury stay with modern, global-inspired design and the best location in town, this is the spot for you.
THE ROOMS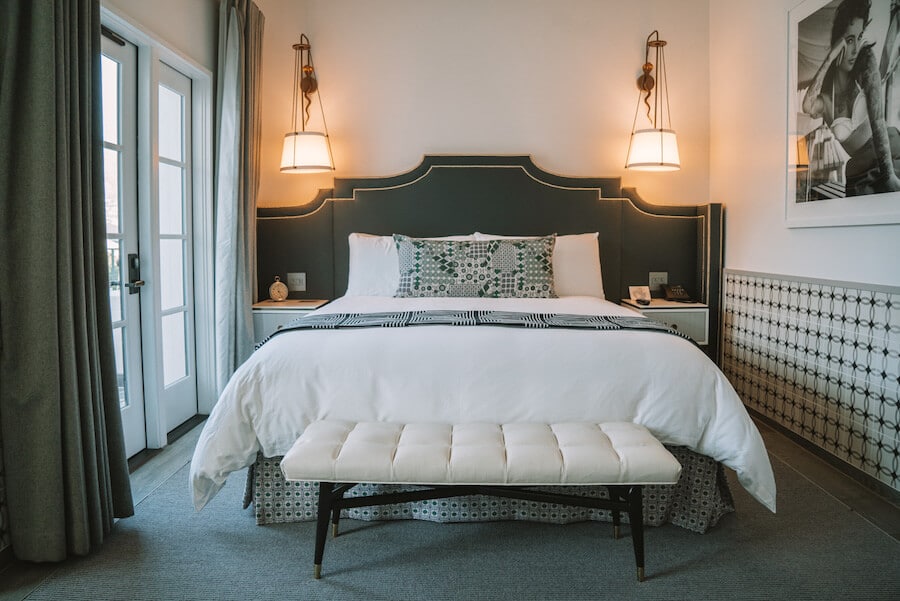 Acclaimed interior designer Martyn Lawrence Bullard headed up the design at Hotel Calfornian using Moorish style for the property's 121 rooms that have a modern feel and hints of Moroccan and Old Hollywood inspiration. The rooms also feature Bullard's rare custom furnishings throughout. Every room in the hotel is slightly different so you can return over and over again and enjoy a unique experience.
Beyond the beautiful interiors and amenities you would expect from any luxury hotel stay, my favorite aspect of the room was the bed. Wow, did it feel like sleeping in a cloud. I could have been out hitting the Urban Wine Trail hard each night, but instead all I wanted to do after the sun set was cozy under the covers because this bed was just that delicious. I also go bananas for a luxurious hotel shower with great water pressure, and Hotel Californian definitely delivered on that end.
It's also worth noting the hotel has gone to great lengths to make sure that they are handicap accessible and have particular rooms dedicated to those with additional needs. If you or someone you're traveling with falls into this category, make sure to inquire with the hotel so you can book a room best suited for you.
THE PROPERTY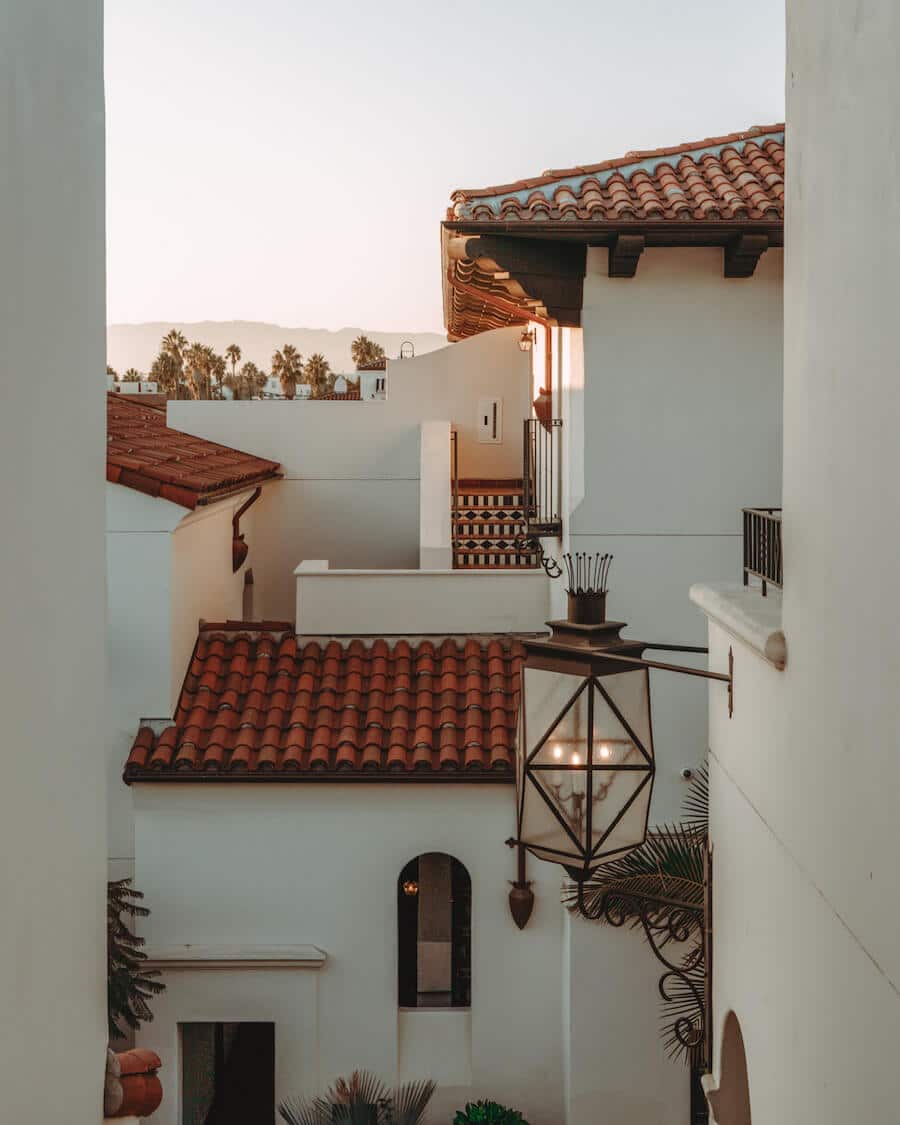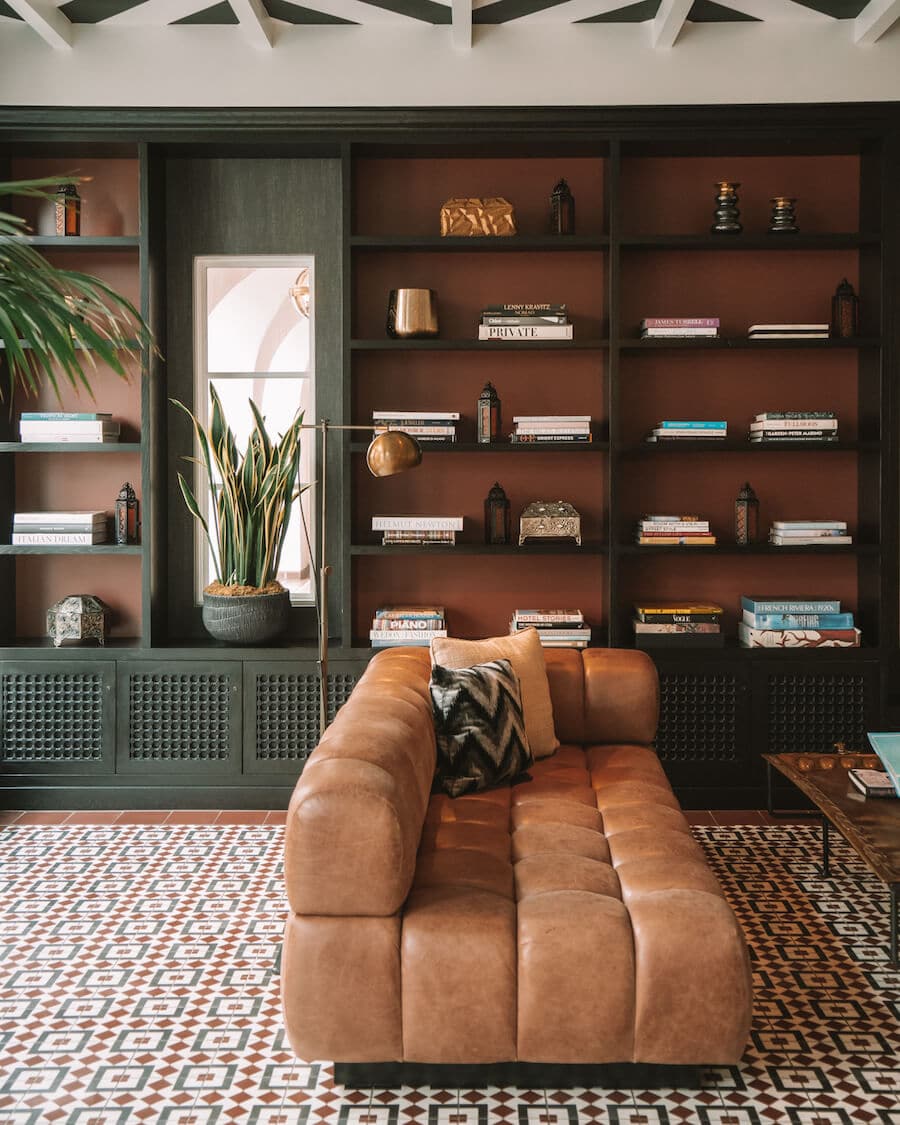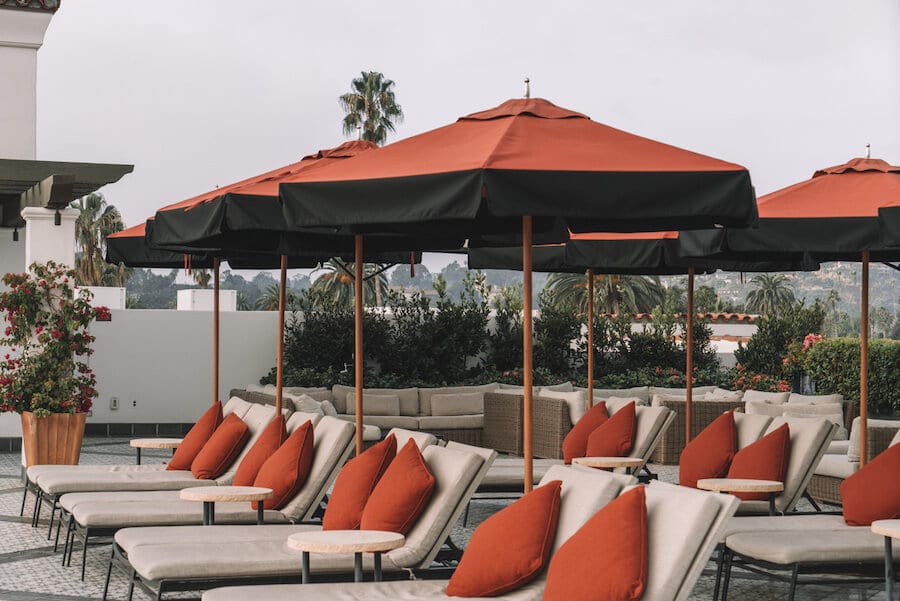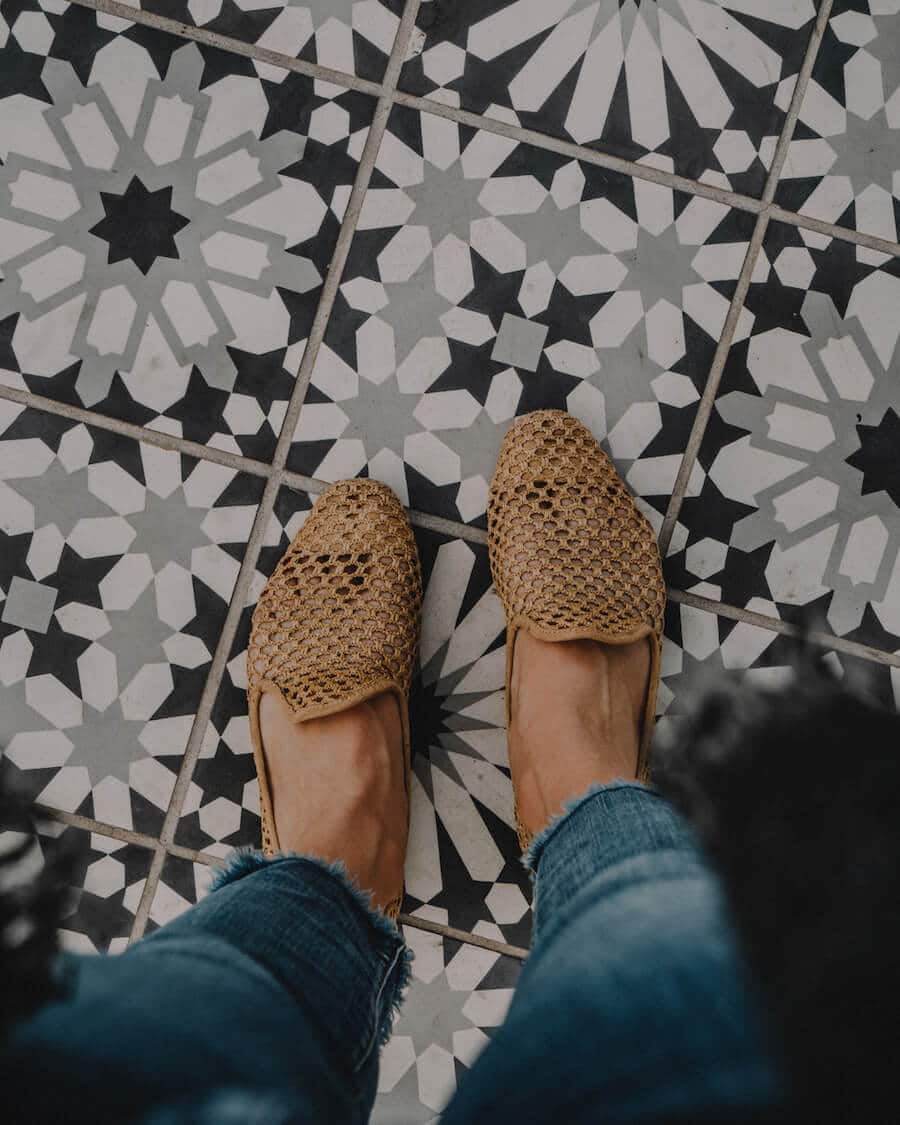 You don't need me to tell you that this property is gorgeous — just look at the pictures! But what I will say is unique about the Hotel Californian property is how they've taken inspiration from Morocco in both their design details and the storyline of some of their spaces.
From the stunning tiles used to break up the hotel's bright white architecture to lanterns and Moroccan-inspired mirrors, the Moorish influence is seen throughout the 3-building property.
In addition to the 121 guest rooms, the hotel boasts two restaurants on site, a clothing boutique, fitness center, luxury spa, library bar, rooftop pool and sun bathing deck. There are also plenty of event and meeting spaces for those looking to host a wedding, conference, or any other type of gathering.
During my stay, my favorite spot was easily the pool deck, where there are plenty of lounge chairs and terrace levels from which to catch an epic California sunset. As the sun goes down, head down to the Djinn Library Bar for an artisanal cocktail concocted by acclaimed mixologist Devon Espinosa, for the ideal nightcap.
Be warned: There are plenty of spaces to keep you preoccupied on the Hotel Californian grounds, so make sure to get off property to explore the other gems around Santa Barbara.
DRINKING + DINING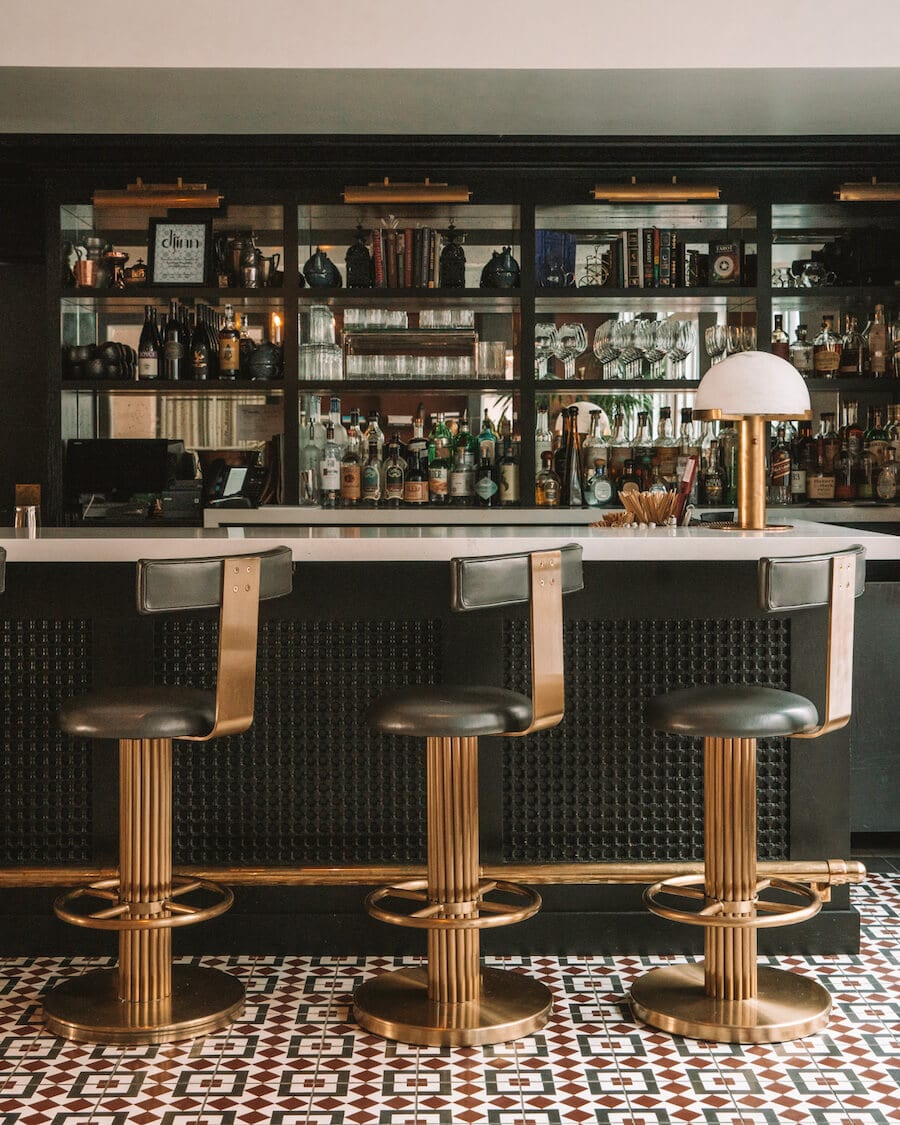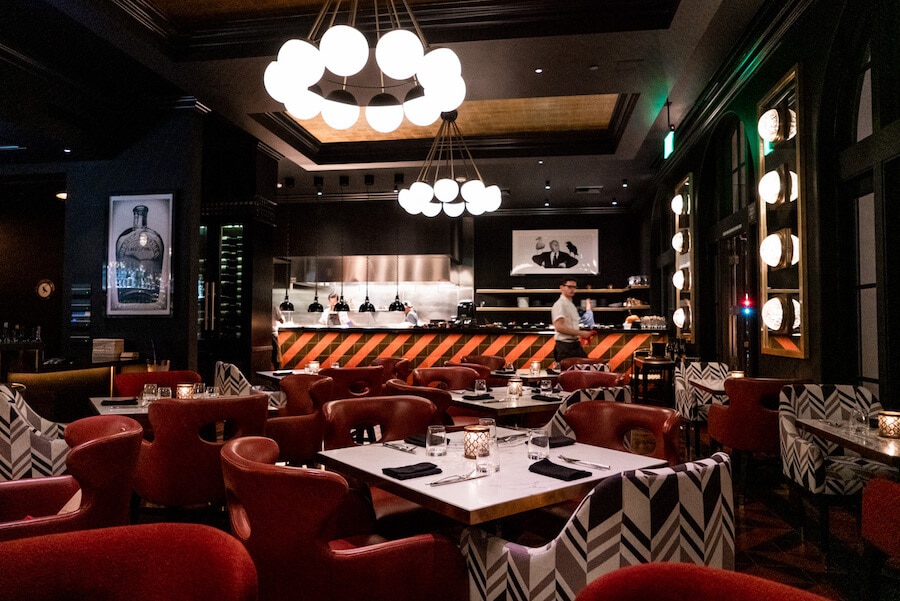 Upon checking in to the hotel, I took note of one staffer telling the couple next to me that the Wagyu Burger at Blackbird with to die for. After the two hour drive up to Santa Barbara and a hard workout in the hotel's fitness center, a burger sounded like the perfect way to cap off my first night.
So off I went to Blackbird for dinner, which has been recommended with L'Assiette Michelin for Santa Barbara's first year of inclusion into the Michelin Guide. I of course ordered the burger (which as expected was delicious) and also started with the artichoke appetizer which I almost enjoyed even more. It was with this dish that I learned what an "espuma" is — basically a fancy foam — and the one served as the sauce for their artichoke starter was addicting.
For breakfast, I opted to try out Hotel Californian's all-day marketplace eatery, Goat Tree, whose name is again a nod to the hotel's affinity for Moroccan culture. Referencing the goats that eat the fruit of the Argania trees in southwestern Morocco and thus perch on top of its branches, Goat Tree is a casual spot that's perfect for take-out coffee, a sit down meal or snacks to go.
I ordered up the chia pudding which was so creamy and delicious that I came back for a second go around the following morning.
LOCATION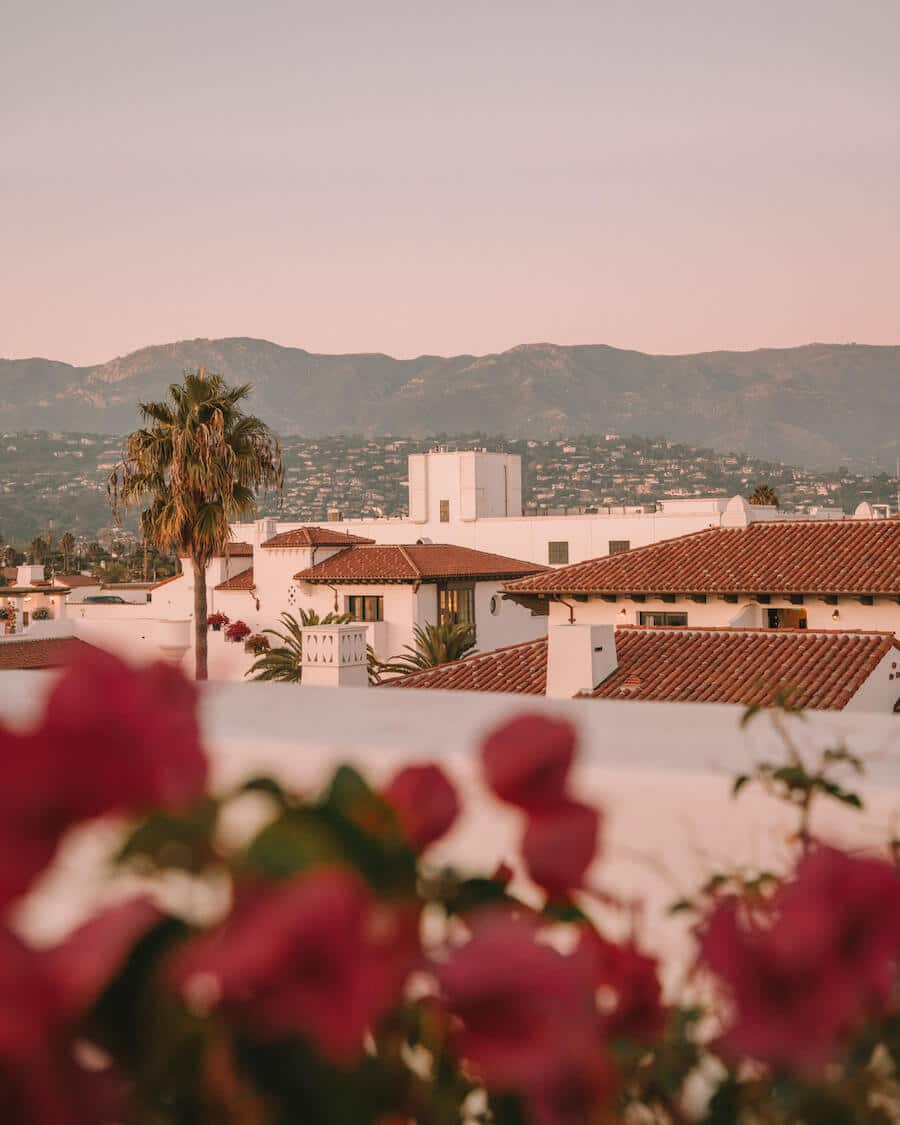 Set alongside the up-and-coming Funk Zone, the Hotel Californian provides easy access to many of the key spots along the Urban Wine Trail, so you never have to drive home after a night out.
For beach lovers, the sand and Stearns Wharf are just steps away and the Santa Ynez Mountains to the east offer additional stunning vistas.
Hotel Californian also sits along State Street's beach end, and while I've heard from some locals that the street is becoming a more commercialized and less popular part of town, there is still some good shopping and eating to come by.
My favorite find was an interior design store called Habit, which sells stunning one-of-a-kind furnishings and art pieces. It's a very quick walk from the Hotel Californian to the heart of State Street's shopping (about 5 minutes) and only a 20 minute or so walk to more iconic landmarks in town like the Courthouse.
It's also worth noting that the train station is just a block away, so for those opting out of driving for the weekend, Hotel Californian is an ideal choice to cut out any need for Ubers or taxis.
THE SPA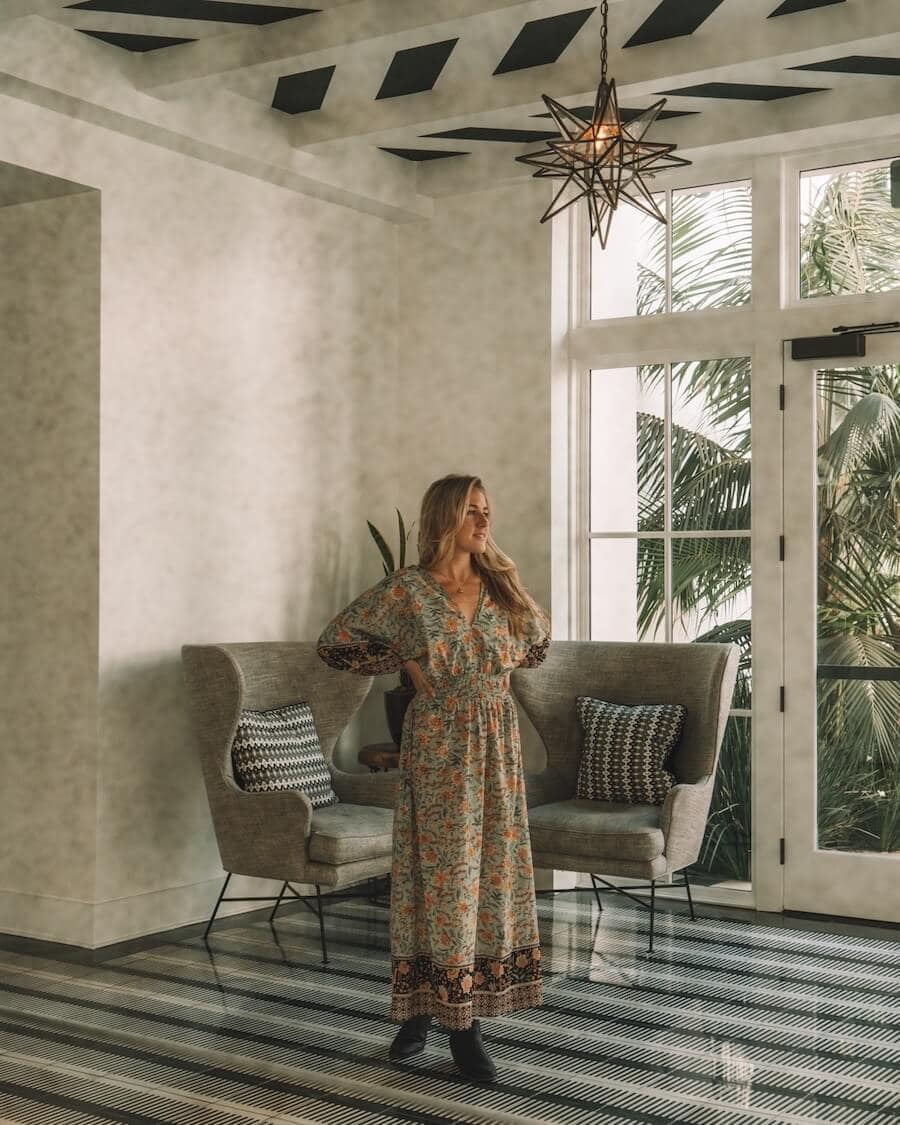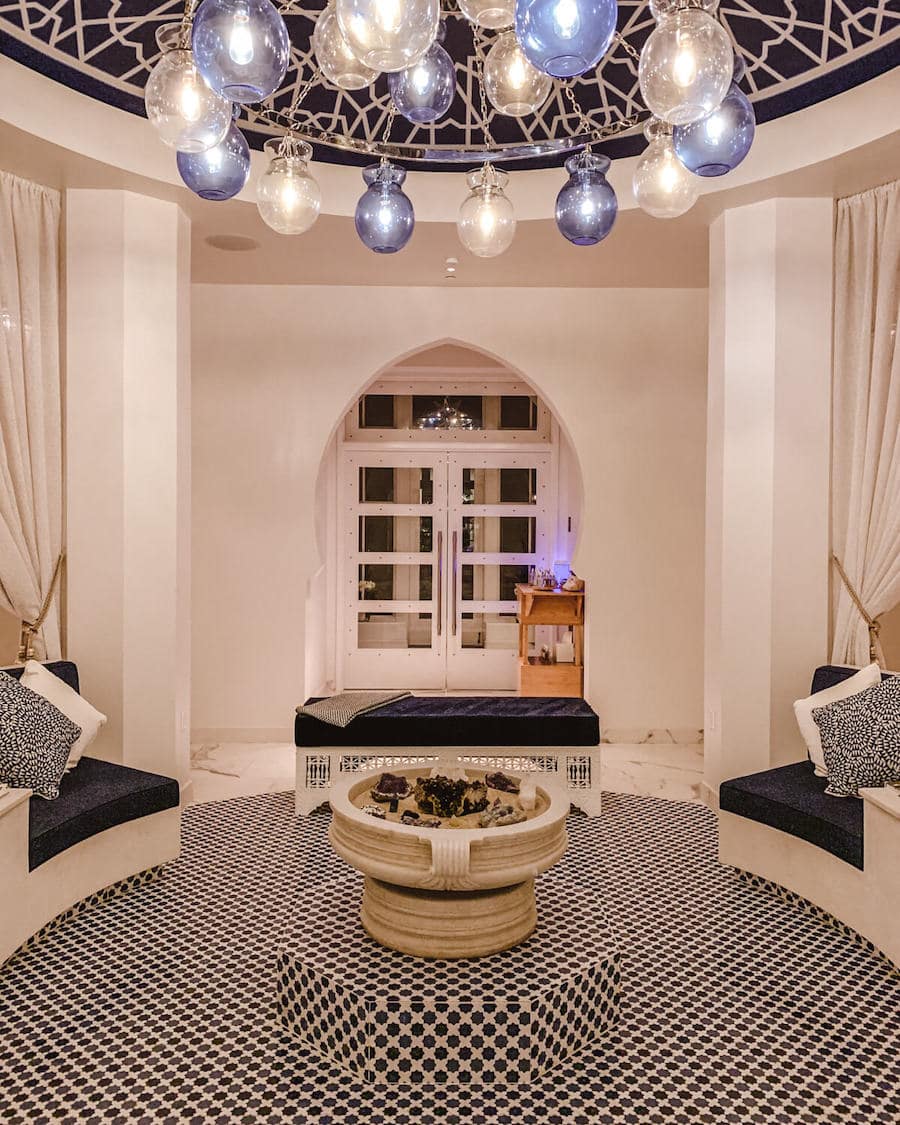 The hotel's spa, aptly named after the intense shade of Majorelle Blue found in the famous Majorelle Gardens in Marrakech, is another nod to Moroccan culture and is an oasis of relaxation. Upon entering Majorelle Spa, I was greeted to the most delicious aromas and was taken care of by their friendly staff.
I treated myself to a facial (which wasn't cheap at $190 for an hour), but I'm calling it a late birthday present. Luckily it was worth every penny. The treatments are all customized to your specific needs, so I filled out a form before the appointment which detailed the elements of my skin and what I was looking to get out of the treatment.
I walked out of there feeling in deep relaxation and looked like my skin had been reborn. If you're interested in getting a facial at Majorelle Spa, definitely request Brenda. She was so lovely and sweet and worked magic on my face!
I'd also make sure to add in additional time for some decompressing, as their crystal-adorned relaxation room was super calming and you'll also have access to their steam room prior to or post treatment.
FAVORITE FEATURES OF THE HOTEL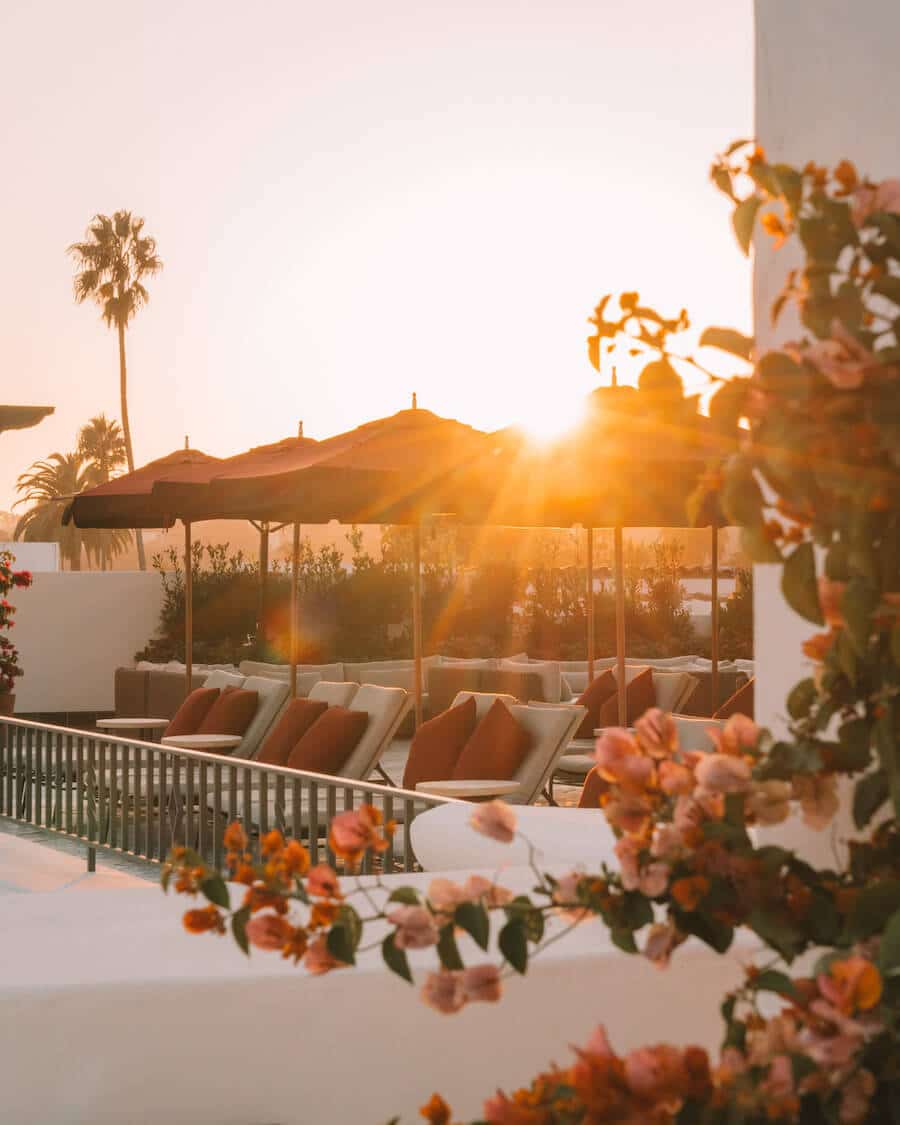 The unique turn down service. I don't want to give too much away, but if you say yes to turn down service you'll be pleasantly surprised by a special offering that calls to mind some of the legendary ex-pats and local iconoclasts of past eras
To make sure you're enjoying the local wine scene to the fullest, take advantage of the hotel's house car, which gives complimentary rides within a 2 mile radius
For sunrise and sunset views all you have to do is take the elevator to the pool deck each day — it's worth the early wake-up call
Treat yourself to a facial at Majorelle Spa — it was one of the best I've ever had in my life!
Don't miss the design inside the Djinn Library Bar — it was my favorite room of the entire hotel and is a great place to read a book or share a cocktail with friends
A FEW HELPFUL HINTS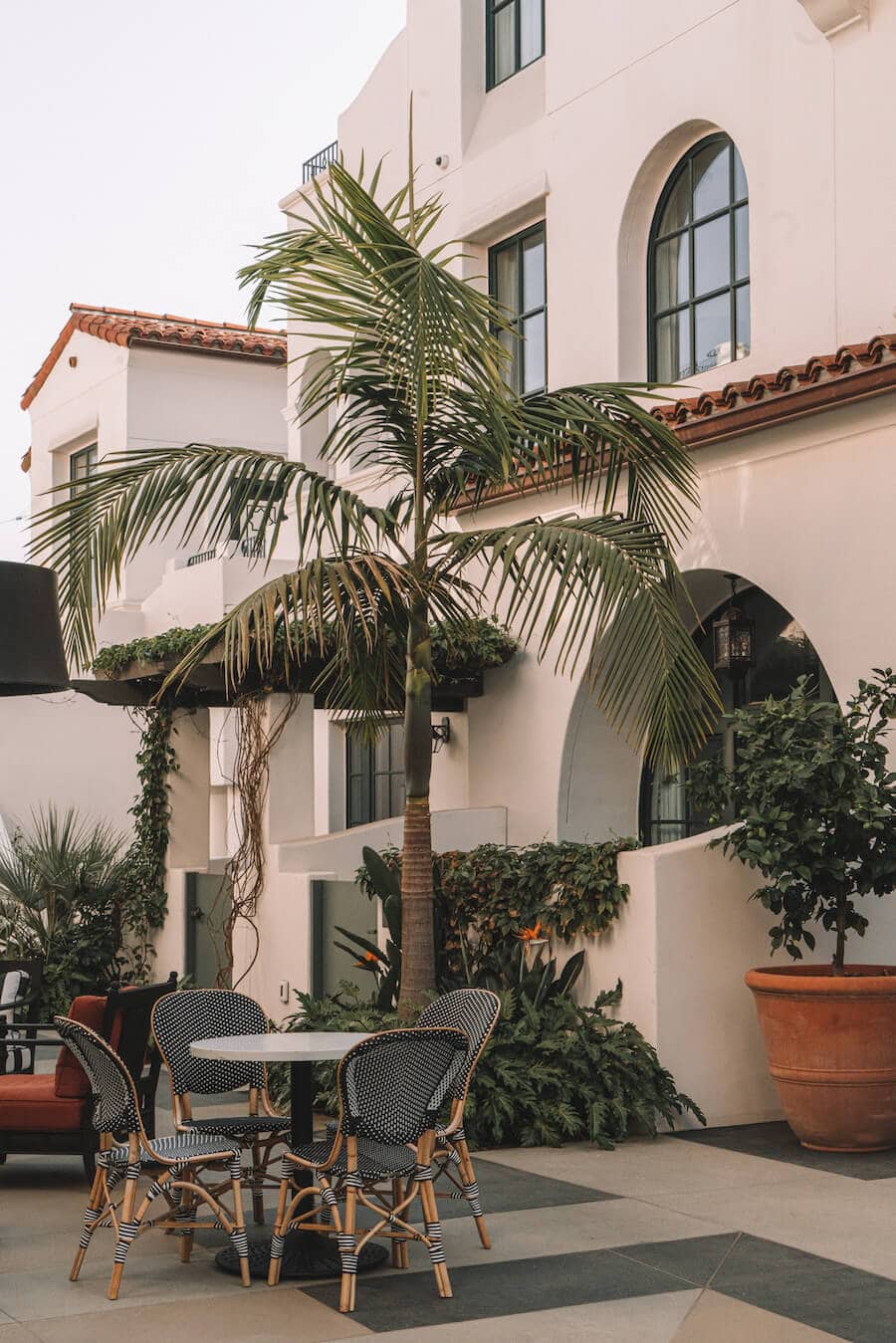 The Pacific Surfliner train stops just a block from the Hotel Californian, so you can leave your car at home altogether
During your stay, some highlights to visit are Lotusland, a trip to the top of the Courthouse tower and a walk around the Funk Zone's up-and-coming artistic scene and Urban Wine Trail
On a longer California adventure? Don't miss some of the other Southern California gems in the area — Ojai and Los Olivos are great adds to any itinerary. If you're heading further up the coast, make sure to check out San Luis Obispo and Paso Robles.
Want to book the Hotel Californian? Prices start at $550/night. Book Here.
Planning a trip right now? These are all the websites and services I love for booking everything from flights, tours, accommodation and more:
LOVED THIS POST? PIN IT FOR LATER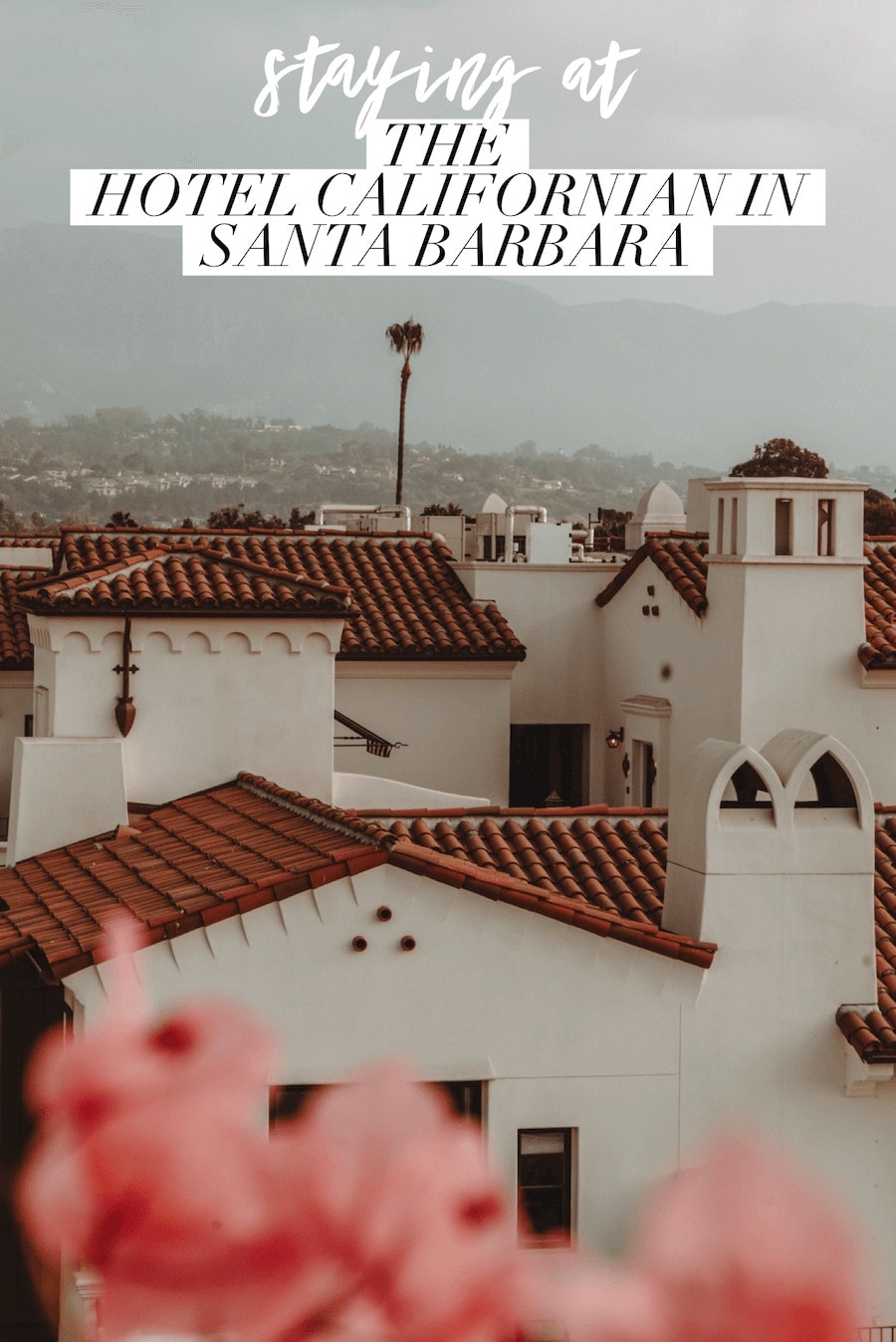 Live Like It's the Weekend was graciously invited as a guest of the Hotel Californian and Kiwi Collection, but as always, all opinions are my own and I would never promote anything I don't freaking love.
READ MORE: