One of the questions I get asked constantly is how I travel so much and how people can live this lifestyle. And to that, there's a simple answer and a not so simple answer.
The simple answer, for people who really want to dive in and travel full time is to make the necessary changes in your life so that travel is your #1 priority. That's it. That means potentially giving up your car, your home and finding a job you can do on the road to make a travel life possible. I said it was simple, not easy, right?
But for people who want to keep some semblance of their normal lives and still find a way to travel more throughout the year, I feel you. Things can get more complicated when you have bosses to answer to and outside forces who dictate your free time.
About this time last year, I wrote a post about how to travel more and focused on all of the mindsets that you need to adopt to make travel a bigger part of your life.
This year, I wanted to get into some more specific tips that are less psychology oriented and more action oriented so that you can start taking big or little steps right now to incorporate more adventures into your life! So let's get to it.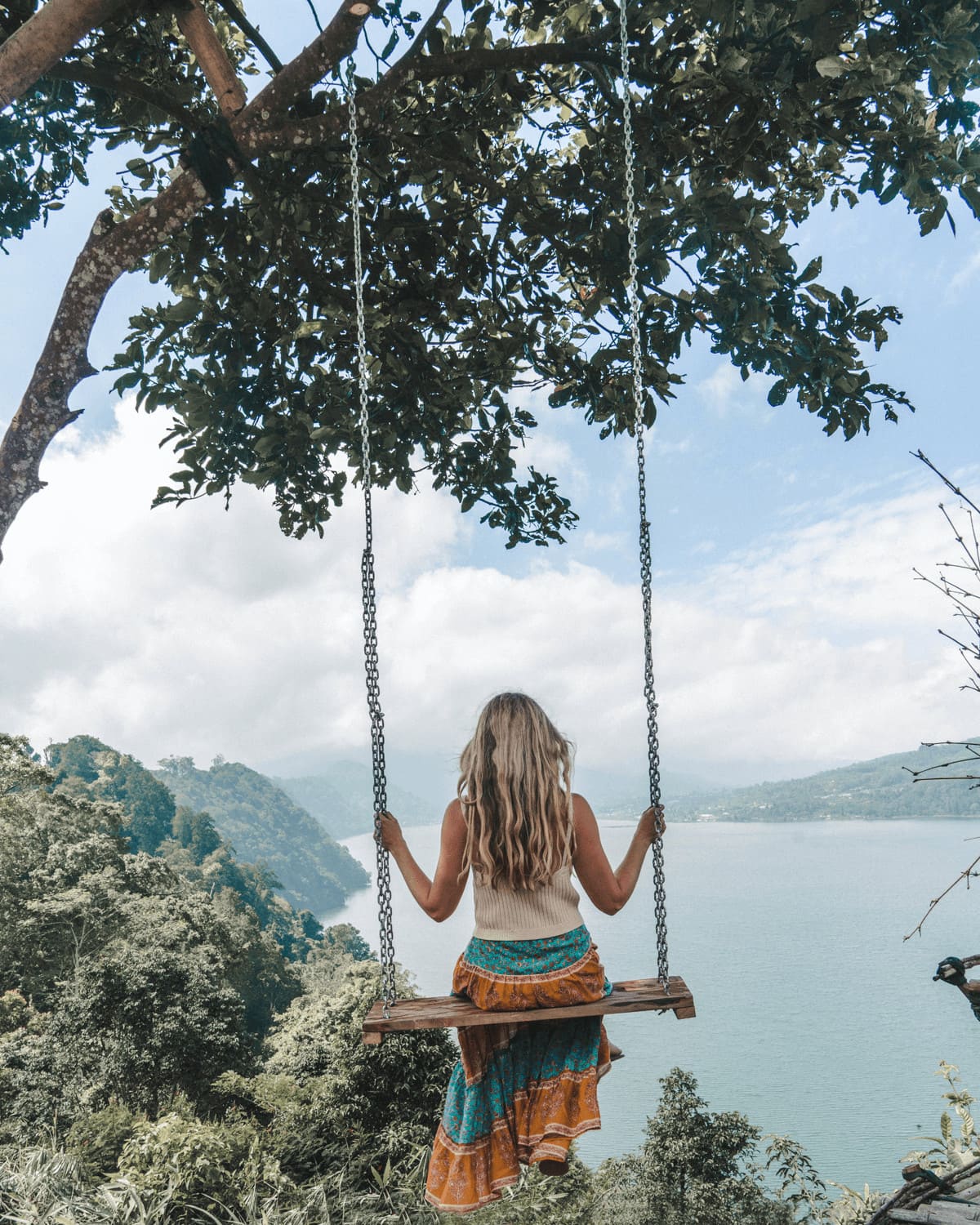 Want it Bad Enough
Honestly, this one trumps all else because just like anything in life, if you don't want it bad enough you won't make it happen. Plain and simple.
Prioritizing travel in your life and taking the actions that will make that possible (like giving up eating out to save for your next trip) is much like developing any other habit. It takes consistent, prolonged effort and usually if we don't want something bad enough, we'll start with enthusiasm and then taper off our efforts as time passes.
If you feel like the daily grind is becoming a distraction to your travel dreams and you're losing focus, put up a vision board in a place where you can see it constantly, like on your fridge, as your phone background or in your closet to keep that spark alive.
Become a Student of the Deals
Literally stop reading this post right now and go sign up for every travel deal site, email list or app you can find and make sure to do price alerts for your home city. Did that? Ok, great. Welcome back.
Some popular ones are: Airfarewatchdog, Google Flights (use their calendar function to see which days have the best prices), and the Hopper app which you can do directly from your phone.
One of my personal favorites is Scott's Cheap Flights which pops up into my email daily as they're great at finding ridiculous flight deals to destinations all over the world.
Secretflying.com is another one that is known for posting epic error fares (ie. prices that have been incorrectly posted either by a glitch or human error and are often honored by the airline companies once booked). I also love that on SecretFlying you can directly search your your city of origin to "Anywhere" to scope out the best deals from your home.
In addition, start to study different airline company's yearly sales and be prepared to book when those seasons roll around. For example, in January each year Air New Zealand has a big sale to destinations like the Cook Islands, London, Australia and of course New Zealand, so if those destinations were on your bucket list you'd want to be ready to book!
Psst…are you traveling soon? Don't forget to protect your trip with travel insurance! The last thing you want is to blow all your travel savings with one overseas hospital bill or vehicle mishap. I've been using World Nomads for over 2 years and they're the best when it comes to customer service and reliability. You can get a free quote below ?
Work Harder and Become Invaluable
I know this seems counterintuitive. Like, you thought you were reading a post about traveling more not working more right? Stick with me.
It seems to me that a big factor in why many Americans don't take most of their vacation days is guilt. You might be one of them because you believe that if you take too much time off your employers won't see you as a dedicated employee, right?
Well, what if you proved them wrong? If you currently feel like there's more you could be doing, then start doing it. Putting in the extra hours while you're at home and proving your worth to your team at work is the best leverage you can have for that next time you want to ask for time off to that tropical getaway.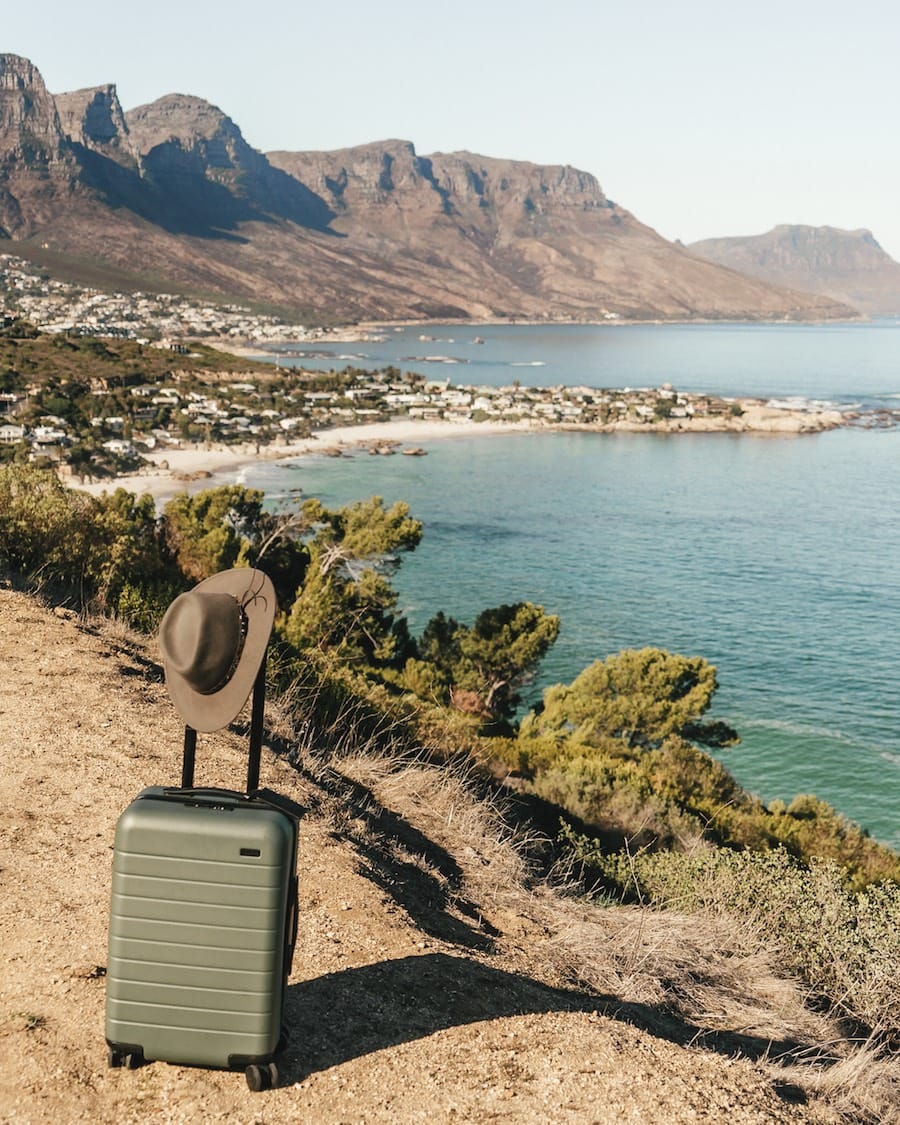 Take Your Holidays on the Road
So many families have traditions around the holidays that involve big meals at home and visiting with extended family, but have you ever considered a holiday abroad?
This time of year is the best time to take advantage of travel because you can group your days off strategically with public holidays and weekends and get more vacation time without necessarily having to take all those days.
Plus, I find that this is the quietest time of year — meaning, you can truly go on vacation without having your boss still pinging you daily.
Fly While You Sleep
Is there anything worse than spending a whole day you took off work up in the air? While red eyes suck, they at least plop you in your destination with a whole day ahead of you.
Be prepared to rock your red eye by stocking up on all the necessary items! My go-tos for every overnight flight are some good ear plugs (or you can get really fancy with these Bose sleep buds), a cushy travel pillow and even a luxurious eye mask. Oh, and of course red wine.
Have the Courage to Ask
If you don't ask, you don't receive right? Most Americans don't ask for raises when they should and most people also don't take all of their vacation days. But if you're already crushing it at work, utilizing all of your days off and still want to travel more, then start strategizing around an ask that would make sense for both you and your company.
How many years have you worked at your job? Is it long enough that you could ask for a sabbatical? Could you propose a remote working retreat like Remote Year or Unsettled where you get to travel to a new country for a month or longer while still working online?
What about pitching an educational retreat that teaches you how to code or do some other skill that would be an asset to your role? The ask will really depend on your personal situation, but if you don't ask you'll never know what's possible.
PS – I recently did a two week trip with Unsettled in Buenos Aires, Argentina and you can read all about it here.
Group Destinations Together
Sometimes our wanderlust is not so much centered around the amount of time we want to travel, but the never-ending list of places we wish to see. If that sounds like you, then you'll want to be strategic about your next trip so that you can cross off a few places on your bucket list rather than just one.
If you're flying all the way to Australia for example, chances are Australia is all you'll be seeing. But if you want to see as much as possible in a short timeframe, consider traveling to mainland Europe where countries are so easily accessible to one another and budget airlines offer great deals between cities.
Free stopovers are also a genius way to see another country without an added cost. I took advantage of this on my way to South Africa last spring, by booking with Etihad who allows for free stopovers in their hub of Abu Dhabi.
Open a Credit Card With Travel Benefits
This is honestly one of the top ways that I've traveled so much over the last few years and it's saved me thousands (I repeat, thousands) of dollars on flights all over the world. I have more travel credit cards in my wallet than fingers on my hand because I'm a super hacker, but you can easily get started with just one or two.
My top recommendations to get started would be the Chase Sapphire Preferred or Chase Sapphire Reserve (the Reserve has a higher annual fee but offers additional benefits like a $300 annual statement credit on travel and 3x points on dining and travel as opposed to the Preferred's 2x points).
Just make sure before applying for either card that you can meet the initial spend requirement to receive the points bonus!
Tap Your Network
Have a friend that just moved to Australia? Or a family member with an apartment in London? Or maybe a buddy in grad school abroad? Take advantage! No silly, I don't mean use them. I simply mean that scanning your network for connections around the world is the smartest way to travel for longer and on a budget.
Over the years I've visited friends in Australia, Hong Kong and South Africa and was able to live in Portugal for a month by renting a friend's apartment which was significantly cheaper than staying in a hotel — and way more cozy than a hostel!
Go through your contact list this week and see where you might have connections you've been totally forgetting about and start making those plans!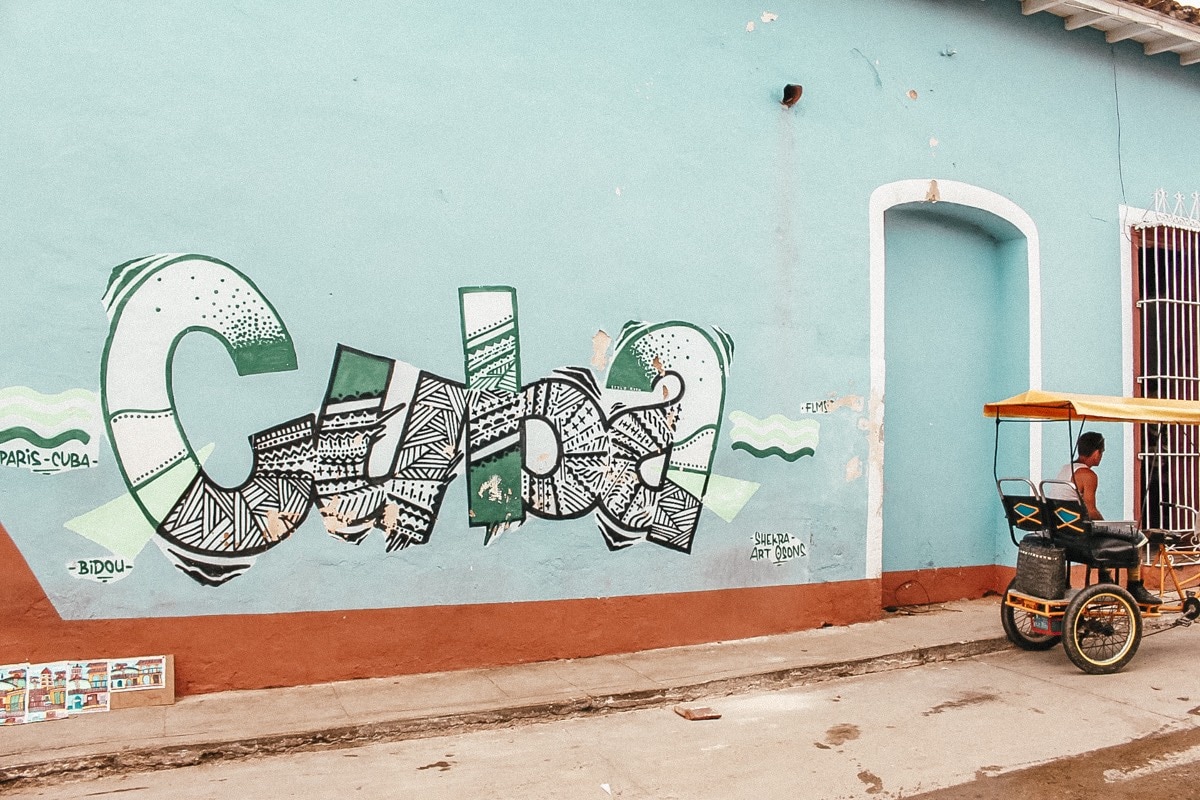 Skip the Expensive Spots
I know, I know, Iceland is so hot right now. And I just went to Norway and have been raving about it (sorry!). But if your budget is your foe at the moment, then you'll have to save those destinations for later and focus on the places where your moolah will go furthest.
Currently as of writing this, Argentina is super cheap (I was just there in the fall!), and destinations like South Africa, Eastern Europe, India, Cuba, Mexico and Southeast Asia are pretty tried and true locations where your dollar will go far.
Be Flexible With Your Destination 
If you want to travel more and score the best deals, you might have to let go a little of that idyllic destination you've been envisioning. Often times, great deals come and are gone in a flash, so you want to be in a position to jump on them.
I challenge you this year to try planning a trip around the deals that come up rather than searching for deals on your desired destination and do something spontaneous!
Join a Group Trip
If you've got the time and money but feel held back by other people's schedules, this is the year to go off on your own. Whether that's a completely solo trip or joining a group through a great company like Intrepid Travel, G Adventures, Legit Trips or Unsettled, there are tons of companies out there planning incredible group trips around the world. Bonus: You'll likely meet new friends from different countries and can visit them later!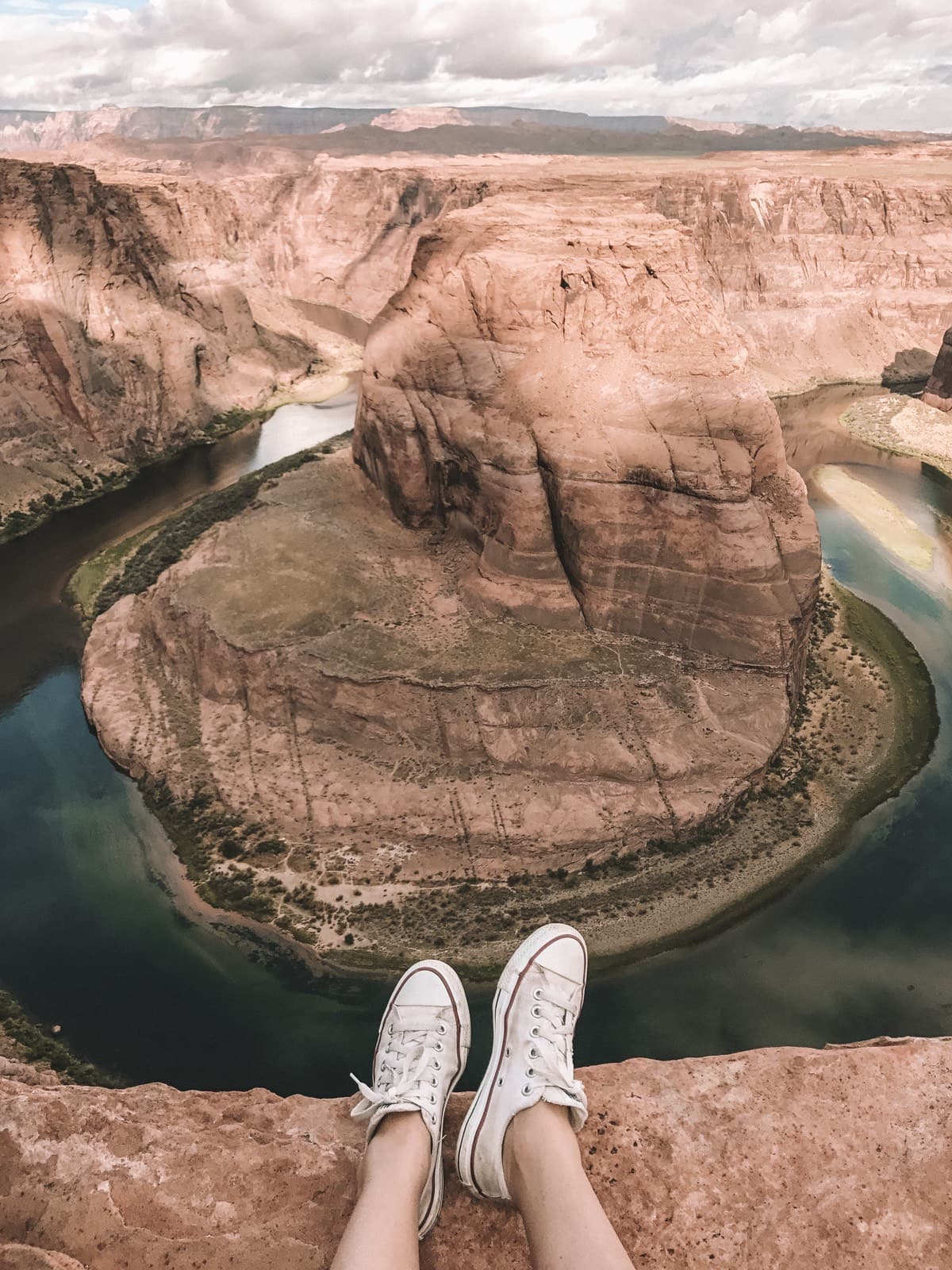 Become a Long Weekend Warrior
Depending on where you live, there are bound to be places you can visit over a long weekend while just taking one day off work.
If you're on the East Coast, flying to Europe or the Caribbean for the weekend is doable (flights from Boston to London are only 6 1/2 hours). If you're on the West Coast, pop down to Mexico for some weekend margs in the sun!
Some of my favorite trips to take are road trips and they can be the easiest to plan on a whim, especially with the ease and affordability of booking Airbnb homes.
Remember that no matter what state you live in, there are people that travel to come visit, so start looking at your surrounding area as a gold mine of opportunities for adventure rather than a prison cell keeping you from the world at large!
Pay For Your Trip by Renting Out Your Place
In the age of Airbnb it's easier than ever to make extra cash by renting your home, but I know it can seem daunting to people who worry about opening up their space to strangers. If this is an option that you're looking into, start off the year by taking stock around your house and figuring out what changes you would need to make in order to be able to rent it out while you travel.
Do you need to change the lock system on your front door to a keypad for easier access for guests? Or perhaps you need to turn an area into a storage closet so you can lock valuables when you are away? Start making those adjustments now so that you can make travel a reality when the time is right.
Do a Deep Dive Into Your Finances
Isn't it shocking how most of us don't even know what we spend all of our money on? I personally did a deep dive into my finances to kick off 2019 and made one massive excel sheet listing out every single charge from all of my credit card statements, paypal and venmo payments, and checks I wrote for the year so that I could see exactly where my money was going. It was eye opening to say the least.
There are likely a lot of sneaky recurring payments you're getting charged for even though you may no longer be using the service. Now is the time to clean things up, cancel old memberships and set a real budget for 2019 so you can spend less on things that don't serve you and more on experiences to last a lifetime.
Change Jobs
It's easier said than done, I know, but I'm living proof that you can completely change your career at any age even in your 30s. These days, it seems that people are even changing careers well into their 40s, 50s, and 60s!
If you're not happy with what you're currently doing, this is the time. Get a job that either gives you a healthier work life balance with time off, or look for a position in the travel industry that will bake adventures into your job description.
Ps- you don't have to be a travel blogger to travel more! I have friends that work as freelance travel writers for magazines, travel agents, interior photographers, social media managers for hotels, retreat staff or have started their own tour companies.
You can also start your own online business that will allow you the freedom to work from anywhere in the world. There have never been more options to combine work and travel!
I realize changing jobs isn't something that can happen overnight, but you can get the wheels turning now. Start today by poking around on online job sites and researching companies that are in the realm of your interests and skills. You never know what the universe might throw at you!
I have a feeling 2019 is going to be your year…
I know travel can seem daunting at times, between all of the coordination required, time spent and money allocated. But I also know that memorable experiences are the best currency we can have in the bank.
There has literally never been an easier time to travel than in 2019, between all of the incredible resources online and sheer number of flights available. So take advantage now while you can! Don't let 2019 pass you by without making some incredible memories along the way.
Here's my challenge for you: Take one of these actionable tips today and leave a comment below letting me know which one you're doing so we can support each other.
LOVED THIS POST? PIN IT FOR LATER