Only two and a half hours north of Los Angeles lies Los Alamos, California, a small town with a story to tell and a vibe that's truly one-of-a-kind.
Don't let its seven block stretch fool you. While the term "sleepy" might come to mind at first glance, this incredibly charming town has a lot to offer and has been attracting a slew of city-dwellers in recent years in search of a slower paced escape.
I visited in the fall during a week-long California wine country trip and fell in love with Los Alamos immediately. First off, the main drag—Bell Street—is a quirky blend of Old West and New Mexico flare with a hint of casual California chic.
Behind the funky facade, you'll find a burgeoning food and wine scene as well as an up and coming arts culture, with plenty of antique and vintage shopping to keep you busy through the week.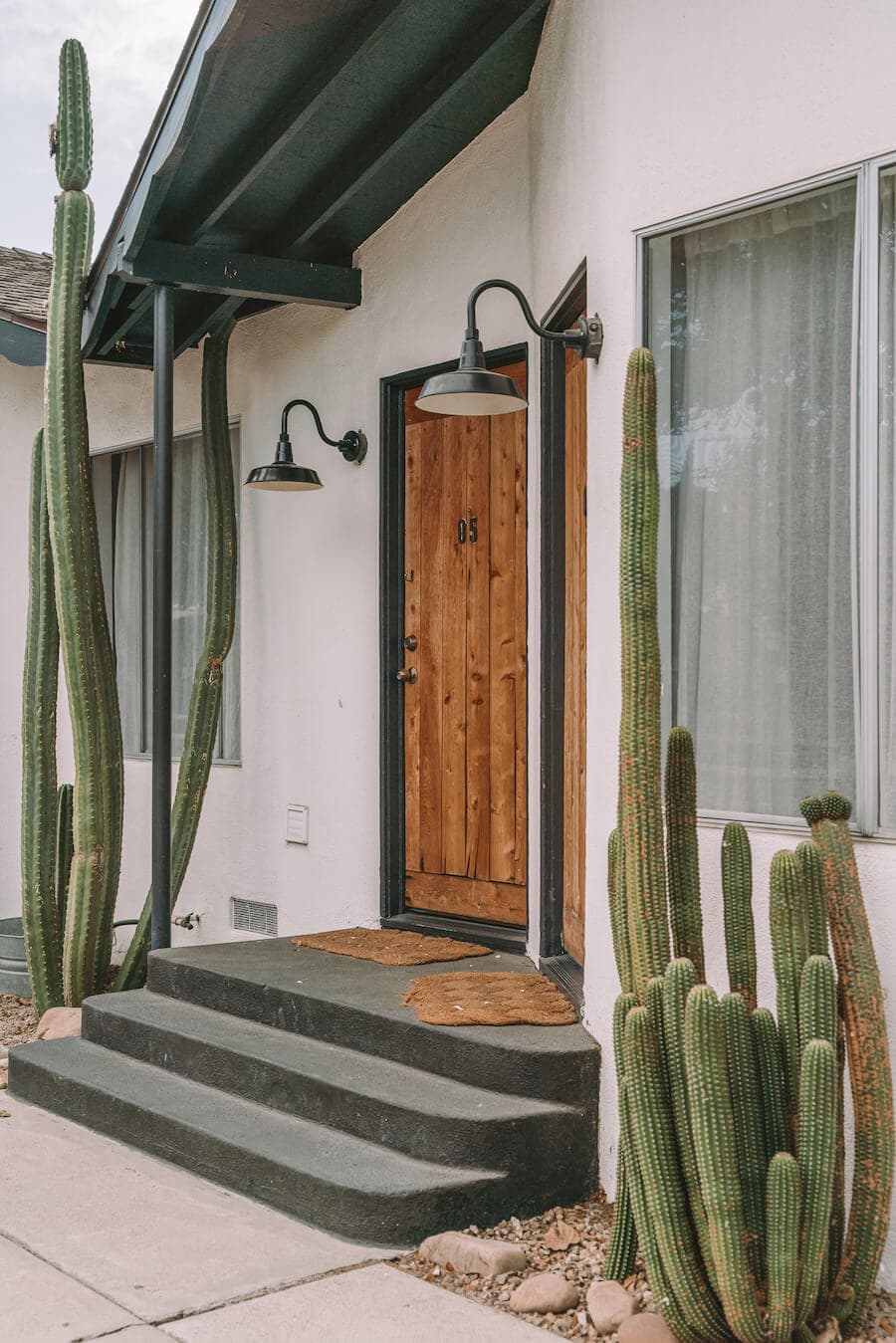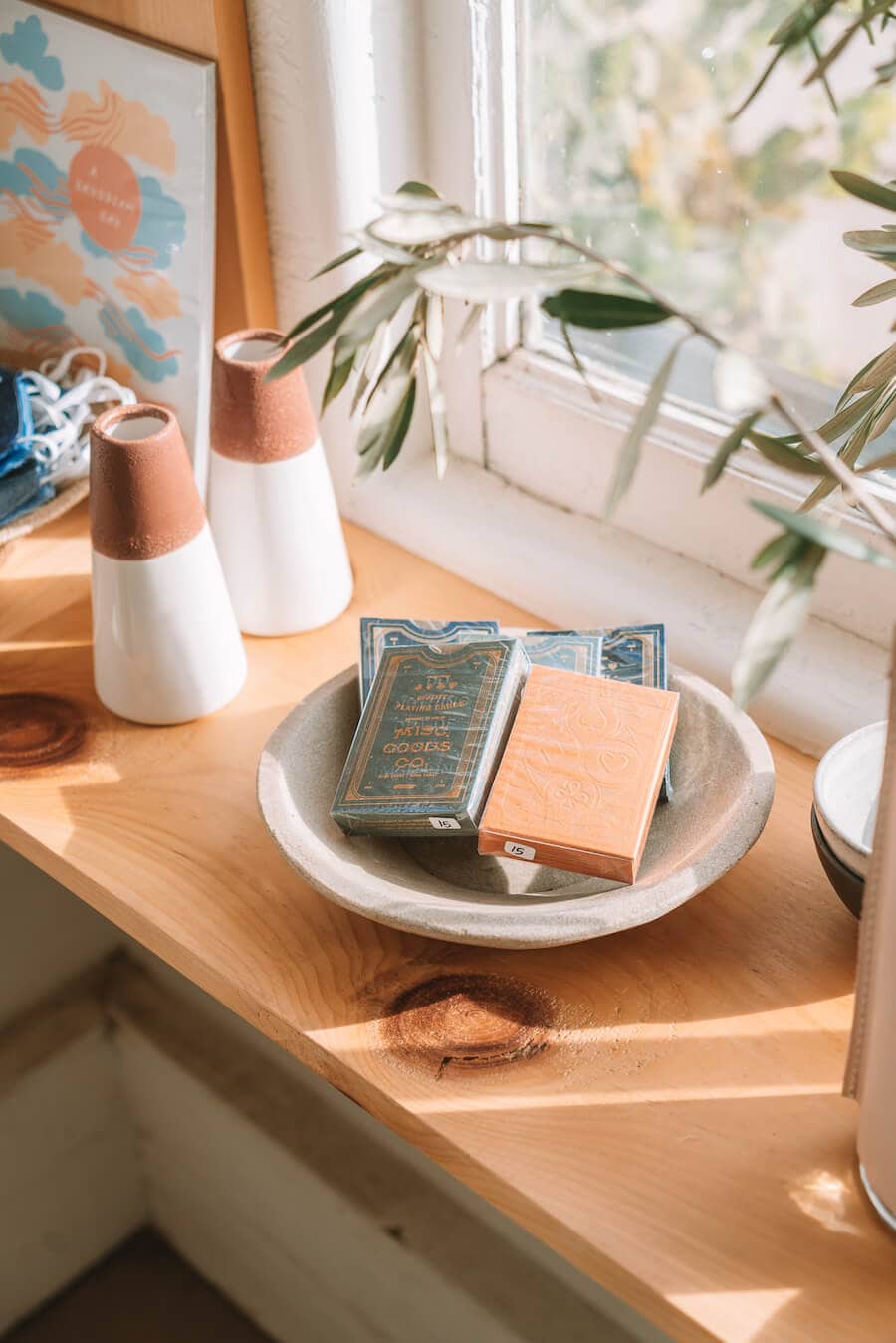 Founded in 1876 when two ranchers donated part of their land to create the main thoroughfare and town site, Los Alamos quickly became a popular stagecoach stop and continued to prosper as hotels popped up to account for overnight guests.
Today, Los Alamos is still quite small with a population of under 2,000 residents, yet it continues to serve as a great overnight stop, especially for visitors exploring the local wine regions of Santa Ynez and Santa Maria Valley.
The name Los Alamos comes from the Spanish words for "the cottonwoods", an iconic tree that continues to grace the area and can often be found shading your table at dinner in the backyard of your new favorite restaurant.
Whether you plan to make Los Alamos a stop-through on your way through California wine country or choose to make it your final destination, this post will help you plan the ultimate weekend here and show you the best things to do in charming Los Alamos, California.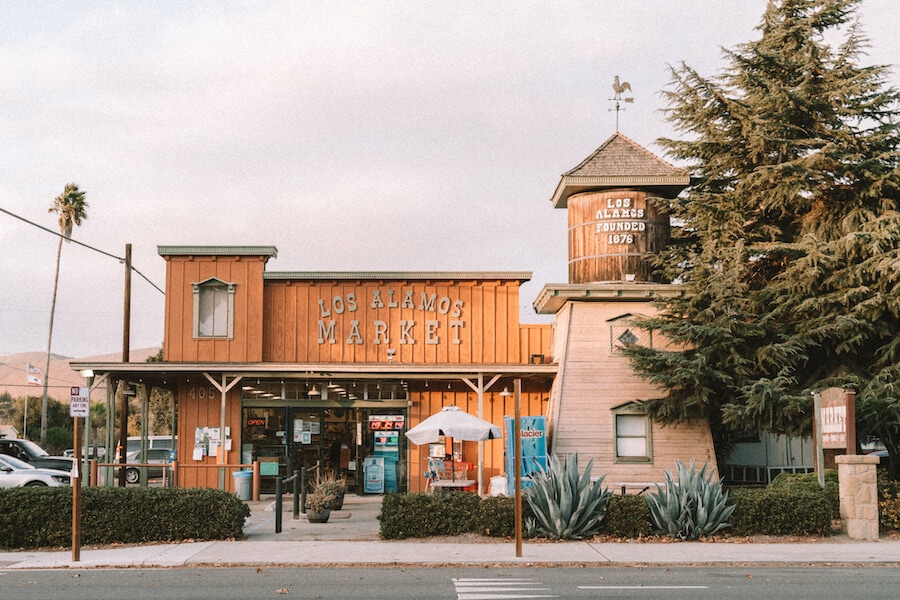 Why You Should Visit Los Alamos, California
For such a small town, there are surprisingly a lot of things to do in Los Alamos, especially for lovers of good food and wine. The dining and drinking experiences in Los Alamos aren't just "good for a small town"—the local spots here are gaining nationwide recognition.
Still, the eclectic food scene manages to provide exceptional offerings all in a very unassuming setting. Laidback and bougie = my favorite combination.
Another reason to visit now is that Los Alamos is still under the radar. And with such a small local population, exploring this part of California is easy and stress-free unlike more populated wine country regions where more planning and organization is necessary.
This is such a great place to get away from the mainstream California hotspots and explore something a little different. California has a lot of hidden gems and Los Alamos is hands down one of my top choices for an easy weekend escape.
---
Read More California Posts
---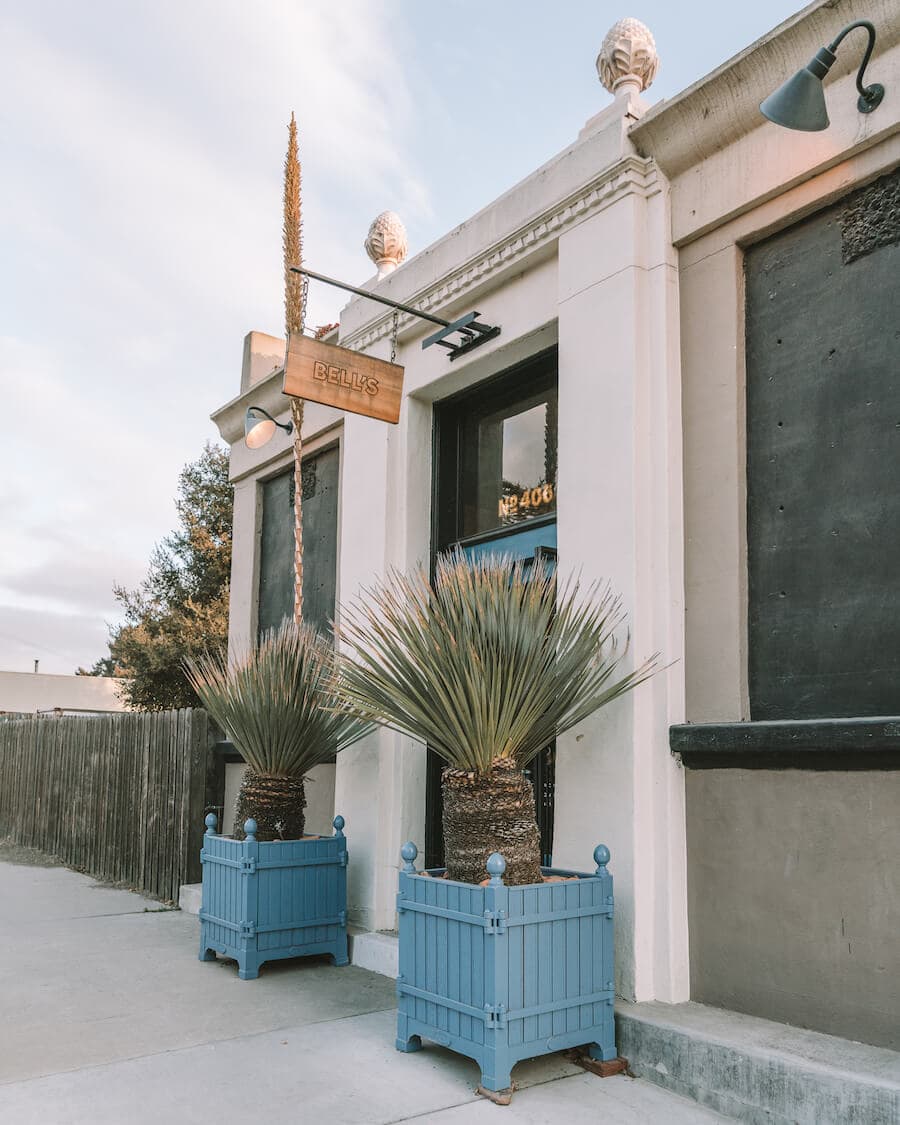 A Few Quick Tips Before your Trip to Los Alamos
Many businesses in Los Alamos are closed Monday through Wednesday, so it's best to visit on a long weekend to get the full experience. You could always plan your trip for a one-night stay, but if you would like to spend a couple days relaxing and really exploring all Los Alamos has to offer, I recommend spending two nights minimum between Thursday and Sunday.
Don't plan on visiting Los Alamos without your own car. There is no public transportation and Uber is not a reliable option here. Having your own car makes it easier to get to and from Los Alamos and around town if needed!
Being a town out in the middle of wineries and farmland, the WIFI in Los Alamos is not ideal. I wouldn't plan to work remotely here or take your conference calls. Instead, plan to really take time for yourself, relax and unwind, and simply experience the local culture.
Accommodation options are limited in Los Alamos, so book ahead if you plan on visiting on the weekends as that is the busiest time to visit.
Los Alamos is a great add-on to a wine country road trip and is in very close driving distance to Santa Ynez, Solvang and Santa Maria Valley if you were looking to extend your trip.
Where to Stay in Los Alamos
There are limited accommodation options in Los Alamos as the town is not very big to begin with. If you really want to experience the local culture of Los Alamos, I would recommend staying right in town but booking early on a weekend as rooms will get snatched up.
I've included the best accommodation options in Los Alamos below, and also a few suggestions around the local wine region if you'd prefer to stay in Solvang or Santa Ynez.
The Alamo Motel is a design lover's dream. And it's not at all what you think of when you hear the word "motel"— aka no styrofoam coffee cups or duvets from the 80s here.
Instead, think chic, minimal design combined with a simple rustic appeal that will have you making mental notes of all the cute interior updates you can make back home.
We stayed here during our visit and loved the vibe and the proximity to our favorite spots. It's literally located directly on Bell Street, which means guests are in walking distance to Los Alamos favorites such as Bodega and Bob's Well Bread.
While this isn't the kind of place where you're going to get 5-start hospitality and room service, it's a great convenient option at an affordable price point.
One of the biggest perks of the Alamo Motel has to be the on-site bar, Bar Alamo. Situated right outside your door, Bar Alamo is open Thursday-Sunday from 3-9 pm, so grab a drink and have a seat on the patio or around the fire pit and turn up the relaxation mode.
CHECK RATES FOR THE ALAMO MOTEL:
Located right off Highway 101, Skyview overlooks the Santa Ynez Wine Region and is just a short drive from the main downtown of Los Alamos.
You might recognize the iconic black and yellow "motel" sign or black and white striped sun beds with turquoise umbrellas keeping the motel's original retro vibe intact for a sense of classic California nostalgia.
Originally opened in 1959, the Skyview Motel has grown into a charming, hip roadside motel with old Hollywood vibes and cozy styling. The rooms are somehow glamorous and minimal all at the same time with velvet bed frames, cowhide rugs and rustic wood flooring.
While this location isn't as convenient as the Alamo Motel for walking into town, staying here comes with a lot of perks. Complimentary coffee and muffins, a retro-chic pool for lounging during the day, an on-site bar and restaurant, and free bikes to ride down into town if you so desire.
Bonus perk: if you're staying in a deluxe room you also have a personal fire pit conveniently located right outside your back door.
CHECK RATES FOR SKYVIEW LOS ALAMOS:
If you prefer a more personal or private experience, check out Bodega House, Los Alamos. This renovated 1920s farmhouse situated right in town is stunning. Bodega House is light and airy with a bohemian feel. You'll have access to a full chef's kitchen, two bedrooms, and a private patio.
The best part? The Airbnb is located right on the property of the wine and beer garden, Bodega, which was one of our favorite spots in Los Alamos.
Featuring a greenhouse, bocce ball, and a retail shop where you will find a variety of goods from local jams and wines to vintage treasures, Bodega is a must-visit whether you stay on property or not.
Prefer to stay in one of the more populated surrounding areas? Check out these local options:
The Best Things to do in Los Alamos
Book a table at Bell's
While visiting Los Alamos, you don't want to miss a meal at Bell's. This unpretentious French bistro was started by Daisy Ryan—who was awarded Food & Wine's "Best New Chef" in 2020—and her husband Greg. The couple has an extensive background in the culinary world and have now brought their imagination to life with Bell's.
The menu changes daily with local produce availability and the chef prepares a pre-fixed menu each day. Dishes like layered crepes with local uni and caviar or Spanish sardines with homemade saltines are the kind of creative pairings you can expect from Bell's. It's a unique mix of comfort food and European flare.
Food lovers from all around make the trip to Los Alamos to see what Chef Daisy has whipped up and trust me—you don't want to miss this one. Currently Bell's is closed on Tuesdays and Wednesdays. Hot tip: the best way to get a table last minute is to DM them on Instagram @bellslosalamos.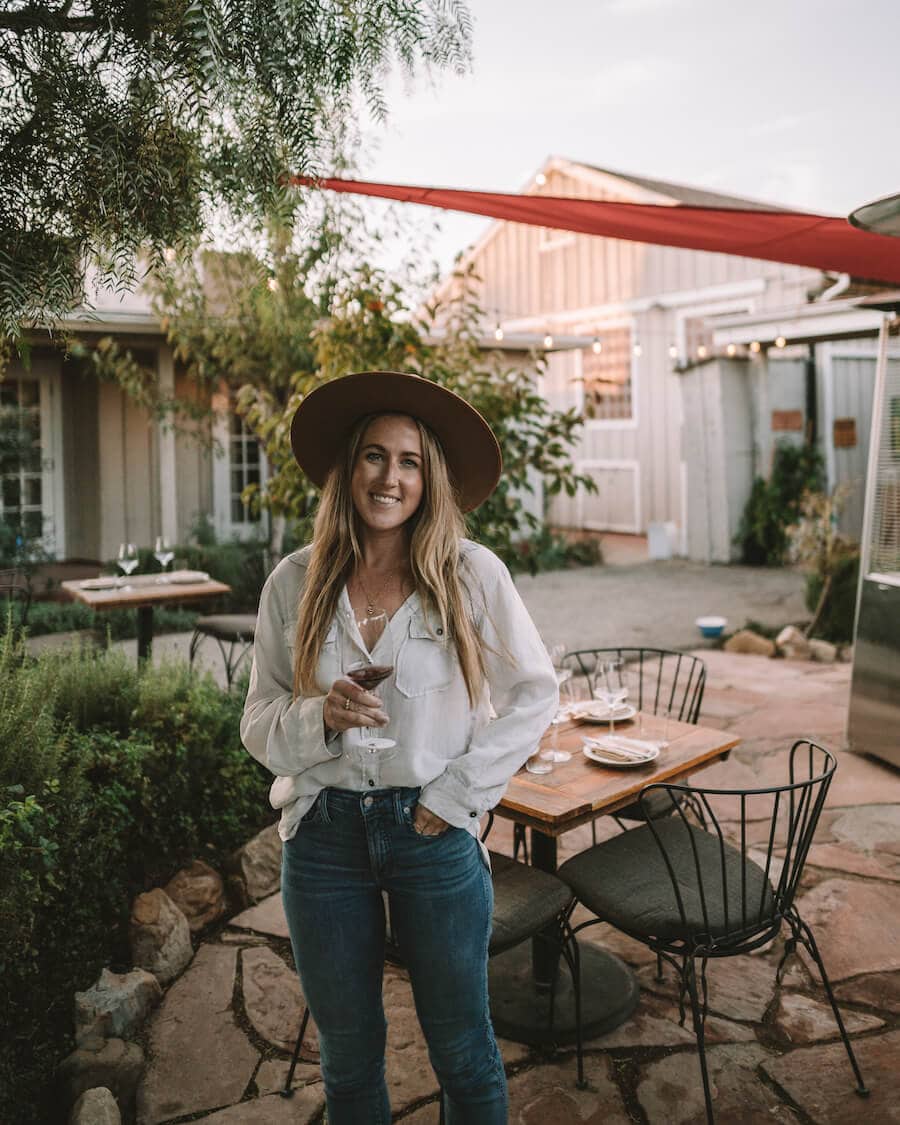 Go Wine Tasting
The beauty of being nestled in wine country is you don't have to go far for an amazing tasting. While Los Alamos isn't the place to sip vino right on the vineyard grounds, local winemakers have set up tasting rooms in town, so you can hop from tasting to tasting. Here are a few you don't want to miss.
A Tribute to Grace Winery
Owner Angela Osbourne, moved all the way from her home country of New Zealand to chase the beautiful wine that is Grenache. The climate in New Zealand doesn't cater to this sun-loving grape, which left Angela to seek sunnier ground, landing her in Los Alamos, California.
Working alongside vineyards speckled throughout Southern and Central California, Angela is able to create diverse wines, all stemming from her beloved Grenache.
When we visited A Tribute to Grace, we were lucky enough to have Angela personally pour our tasting and the heart and soul she has put into her wine is so powerful. This was probably one of the most delicious but also interesting wine tastings I've ever done, getting to learn the stories and reasoning behind each individual vineyard that was selected.
The tasting room offers a variety of wines made from Grenache grapes and at $15-25 per tasting flight, it's a great place to stop-in or stay for a bottle.
Lumen Wines at Pico Restaurant
Located inside Pico Restaurant, Lumen Lounge is another great stop in town to taste some of the region's best wine. Lumen winemakers focus on grapes from the best cool-climate vineyards in the area and stay true to California's early days of "hands on, honest winemaking."
You'll have the opportunity to taste the full range of Lumen wines here as well as other world-class wines. Even better? The food at Pico restaurant is the perfect combo of gourmet and hearty American fare to soak up the alcohol you've consumed.
Housed in a retro-chic general store, Pico offers sharing plates like uni tostada and burrata + plum salad and savory mains like a baja roast quail and Wagyu ribeye. If you order one thing though, make it the truffle fries—they are to die for.
Muni Wine (UPDATE: This is now Bar Alamo)
Once Muni Wine, this spot located right on the Alamo Motel property is now home to Bar Alamo. This Instagram-ready charmer offers a nice beer and wine list with the convenience of a location right on the motel grounds. If you aren't staying at the Alamo Motel, you will definitely want to make your way here for a drink in between exploring the other area's tasting rooms.
Have breakfast at Plenty on Bell
Another quaint spot in Los Alamos, Plenty on Bell serves up a killer breakfast. The menu features classics with a twist like braised spinach and goat cheese scramble or short rib hash. If you're looking for a hearty breakfast to offset all the wine you'll be consuming later in the day, this is your place.
Fun fact: The Swedish owner and chef Jesper Johansson put Los Alamos on the foodie map 20 years ago when he opened Cafe Quackenbush, and is considered the pioneer of Los Alamos' food scene.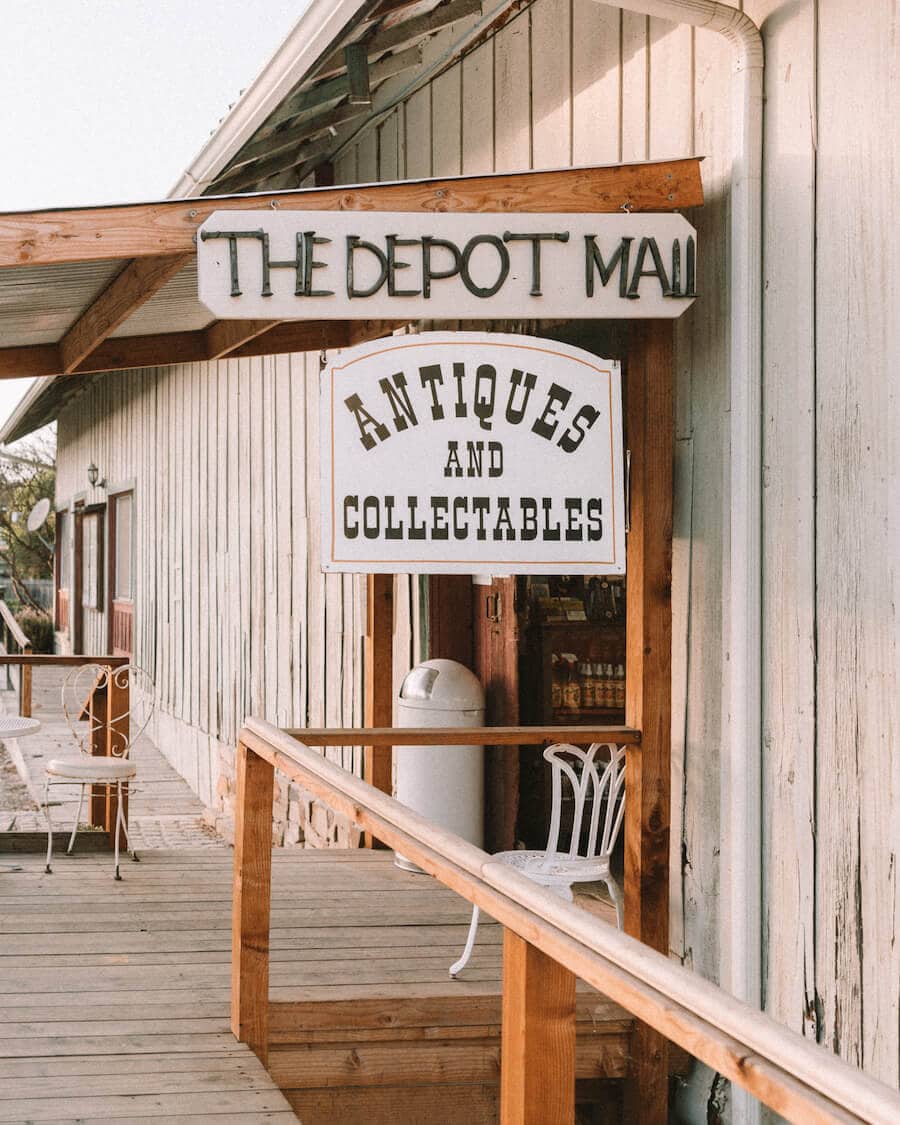 Go Antique Shopping
As you know by now, Los Alamos, California is a uniquely funky town so as you can imagine, antiquing is a real treat here. If you're lucky enough to live in driving distance, you might just find something to take home. If not, the perusing is half the fun.
Sister's Gifts and Home is a great place to start. Owner Ana Lomeli Curiel moved her business from Orcutt, California to the oldest home in Los Alamos back in 2017 and invited six other antique vendors and two artists to join her in the new space. Each artist/vendor has their own space set up in individual rooms so you'll find something new around every corner.
The house is bright and airy and has a great atmosphere for slowly meandering around the shop and taking the time to admire all the unique finds and artwork. For all my fellow plant lovers, Sisters offers a wide array of plants and greenery for purchase as well.
Another awesome stop for vintage finds is the Los Alamos Depot Mall. Here you'll find a seriously wide array of antiques, from furniture and rugs to jewelry and collectibles. And once you're finished shopping, pop by the pub on site for a beer or other refreshments.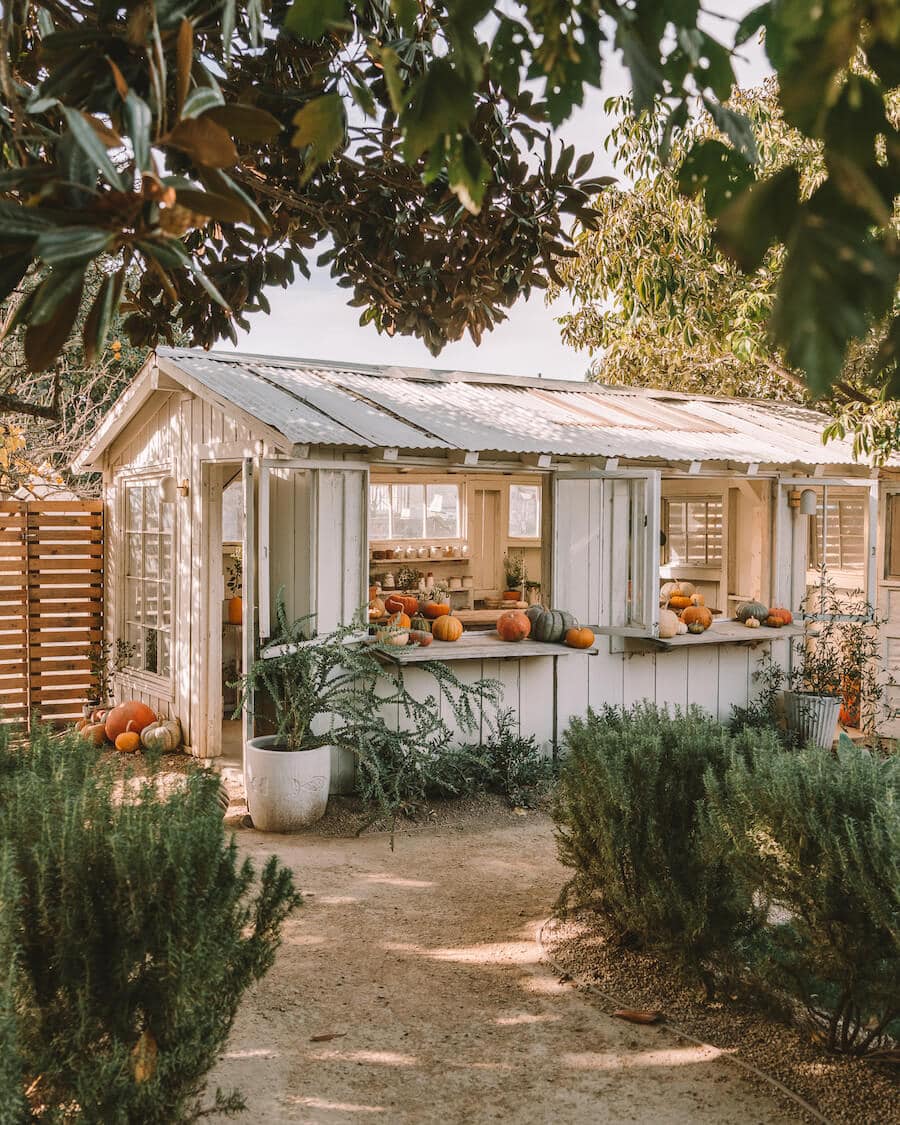 Bodega Los Alamos
My favorite way to end a day of wine tasting and shopping in Los Alamos? That would definitely be relaxing around the firepit at Bodega. This beautiful outdoor venue is a unique space that is made for communal gathering.
With a stunning garden and greenhouse, tables and fire pits set beneath the live oaks and olive trees, and even a bocce ball court, Bodega in a single word is relaxation at its finest. There's even a cute shop on site where you can purchase curated gifts and an uncommon selection of wines. This is definitely one of my favorite things to do in Los Alamos.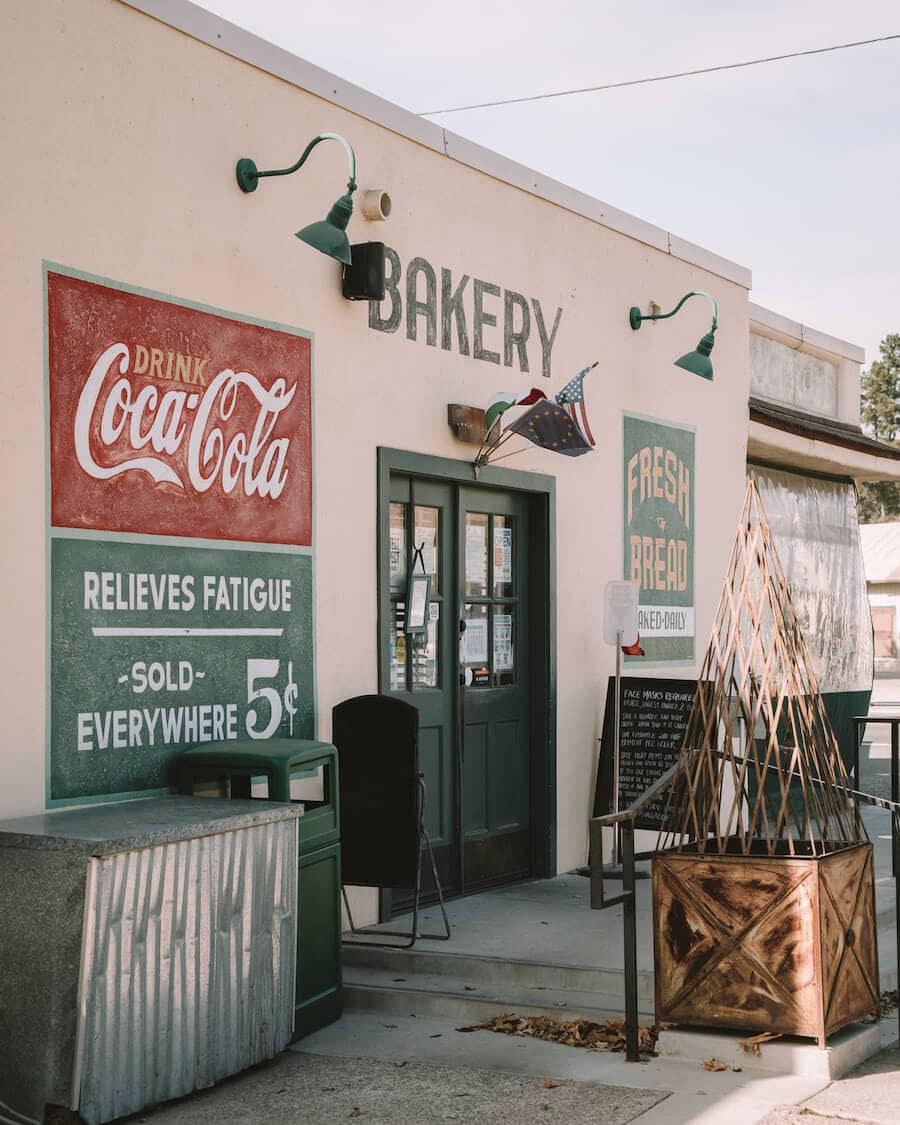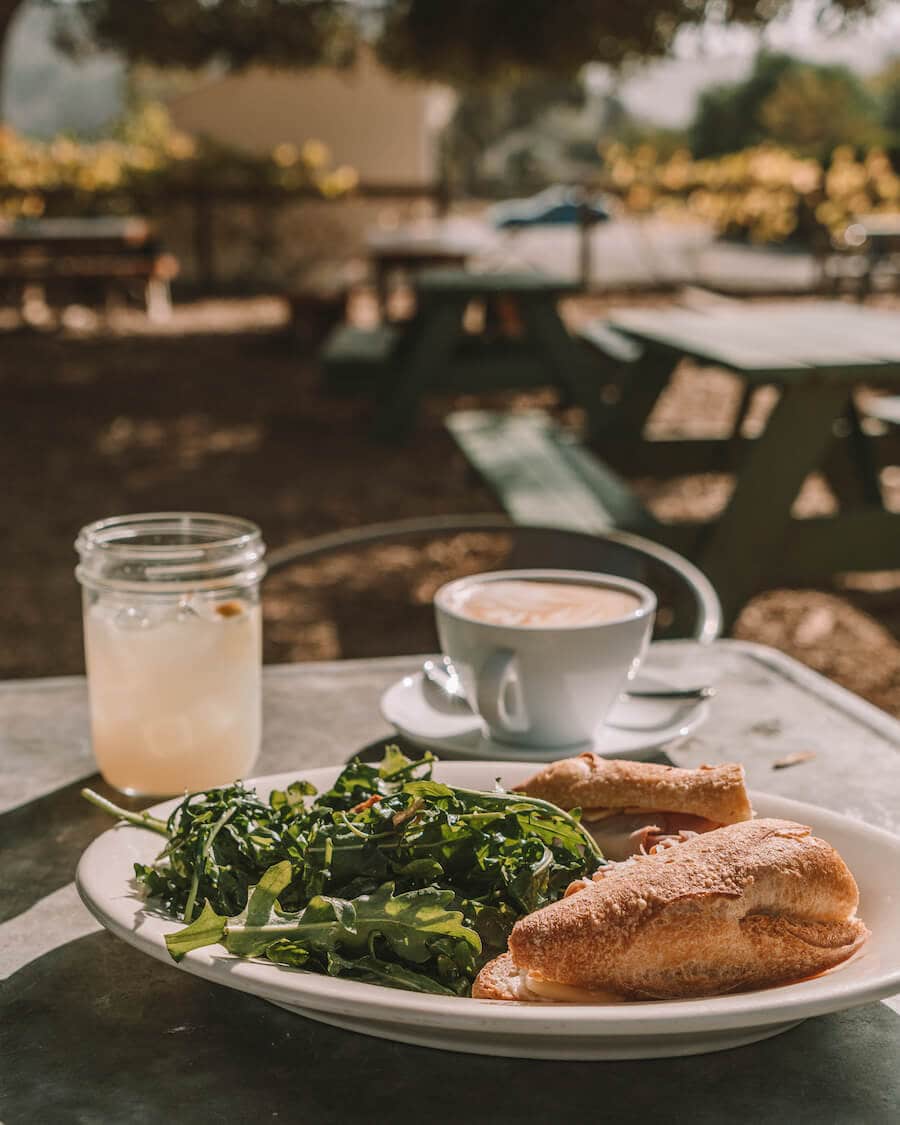 Grab Lunch and Bread to go from Bob's Well Bread Bakery
You don't want to leave Los Alamos without grabbing some fresh bread from the best bakery in the Santa Ynez region. Famous for their insanely fresh bread and simple yet artisanal breakfast, Bob's Well Bread often has a line of hungry visitors and locals alike waiting to dine in.
In order to deliver the softest bread around, Bob's bread is made with the finest, local ingredients and without preservatives. Be sure to stop by and grab some bread to take home with you, or stick around for lunch if you have time to kill.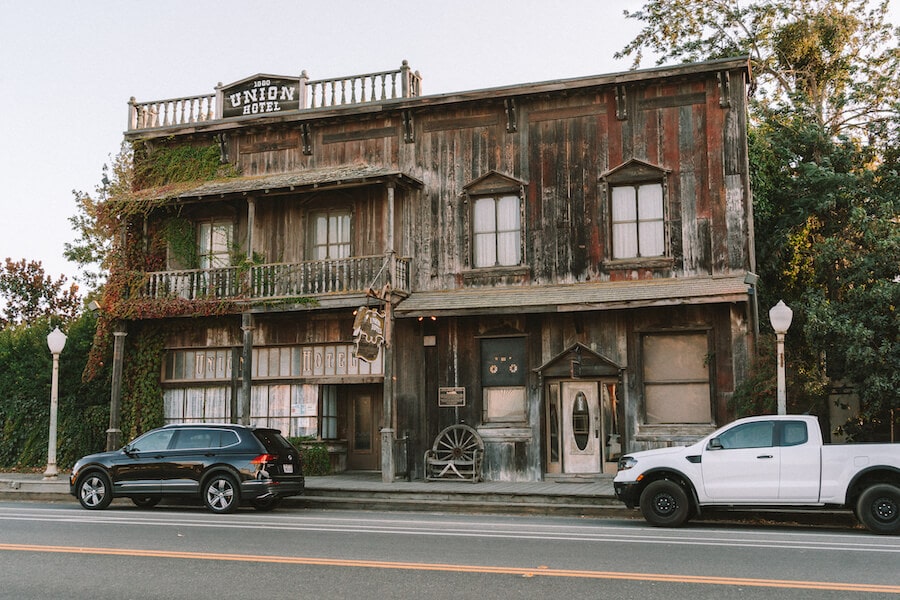 What to do in Los Alamos for the Beer Lovers
Prefer beer to wine? Need to switch it up from days on end of wine tasting? I got you. And Los Alamos has you covered too.
My first suggestion would be popping into 1880 Union Hotel and Saloon. The building looks like it was pulled straight out of an old Hollywood western.
Often booked for weddings and special events, the hotel has a beautiful back garden with a white balcony and ivy covered walls. Step inside and you will find the saloon offering up a true western vibe and plenty of beers on draft.
Another great beer stop in Los Alamos is Babi's Beer Emporium. It's all in the name. The owners have taken their love for travel and turned it into a creative collection of craft beer from all over the world. On top of that, Babi's offers cider as well as dim sum treats from Dim Sama, a restaurant partner of the Emporium.
Explore Surrounding Towns and Wine Valleys
While you're here, be sure to check out the other local areas, all offering some of the best wines to be found in California.
Santa Ynez
Make sure not to miss Santa Ynez. The name is known for the wine region but did you know Santa Ynez is a charming town of its own? A "sophisticated cowboy town" of sorts, Santa Ynez is not too far off from Los Alamos, just a little less modern, a little more saloon.
You will still find great wine tasting and restaurants in town as well as a dose of history at the Santa Ynez Valley Historical Society Museum. For dinner here, don't miss SY Kitchen.
Los Olivos
Los Olivos is another town worth popping into. Boasting similar pleasantries as Los Alamos, California, Los Olivos is famous for wine, epicurean restaurants, art and beautiful views of Santa Barbara County's vineyards.
There are countless options for wine tasting in this area but one of my favorites has to be Fess Parker. The winery is known for the quality of its Rhône varietals and the space is beautiful with a lovely back patio for sipping and relaxing.
Solvang
If you're looking for a taste of Europe in California, head to the traditional Danish village of Solvang, just 20 minutes from Los Alamos.
Santa Maria Valley
For even more wine exploration, head to Santa Maria Valley, just north of Los Alamos. Plan your own wine tasting itinerary or jump on the Santa Maria Wine Trolley for a ride around to four top vineyards in the area.
However you decide to get around, don't miss Foxen Vineyard or Presqu'ile, my personal favorites.
If you're looking for a change from wine, check out Naughty Oaks Brewing or Piper's Kombucha Brew for a little something different. Also be sure to try some world famous Santa Maria BBQ–the dish is the pride of joy of the region.
Did this post inspire you to visit Los Alamos, California? Let me know in the comments below!
---
Planning a trip right now? Don't miss my go-to websites for booking everything from flights and tours, to accommodation and more:
---