When it comes to picking accommodation in Morocco, narrowing down all the options can be the hardest task of all. If only you could see my Google Doc list of potential hotels and riads for this trip, you'd know how much I feel your pain! Between all of the epic brunch spreads and stunning architecture, how's a girl to choose?! But choose we did.
Why We Chose a Luxury Hotel in Fez
After staying in the heart of the medina in Marrakech at a more traditional riad, we decided that switching it up during our visit to Fez would be an ideal way to get a different taste of Moroccan hospitality. Plus, the streets of Fez are famously chaotic and complicated, and the thought of dragging our suitcases through the winding medina alleyways seemed unappealing at best.
Enter: Hotel Sahrai.
Located high up on a hill set outside the medina, Hotel Sahrai turned out to be the perfect place to retreat to after a day spent navigating the more touristy parts of Fez.
At Hotel Sahrai, there's plenty of room to breathe, with spacious rooms, a stunning deck featuring an infinity pool overlooking the entire city, and multiple levels of outdoor terrace seating where we enjoyed cocktails, took in an epic sunset and caught up on a bit of work.
WHAT TO EXPECT
The hotel's architecture is also quite a departure from what you'll typically find in the riads within the city. The layout is much more like a traditional luxury resort (riads are all built around a communal courtyard), and the grounds feel sleek and modern while still incorporating nods here and there to its Moroccan roots.
The most colorful area of the hotel was in the entryway sitting area near the front desk, but other than that the entire hotel is washed in shades of brown with lush greenery around the property adding the most vibrant pops of color.
I'm all about the neutrals, but I know many people visit Morocco expecting to get tons of color, however Hotel Sahrai provides something a bit different.
The hotel staff was super helpful in booking us a guide for the day in Fez as we had heard that the city's medina is much more complicated to navigate in comparison to Marrakech. They were also able to arrange a car for us from Fez to our next destination Chefchaouen.
I think the photos speak for themselves, but I would definitely recommend staying here if you're looking for an experience that's relaxing rather than in the thick of it. Especially if you have time in your itinerary to take a full day of R&R, this is the place to do it as the world-class Givenchy spa on site is one of only four in the world!
Scroll down for more photos of this stunning property and a few other helpful tips!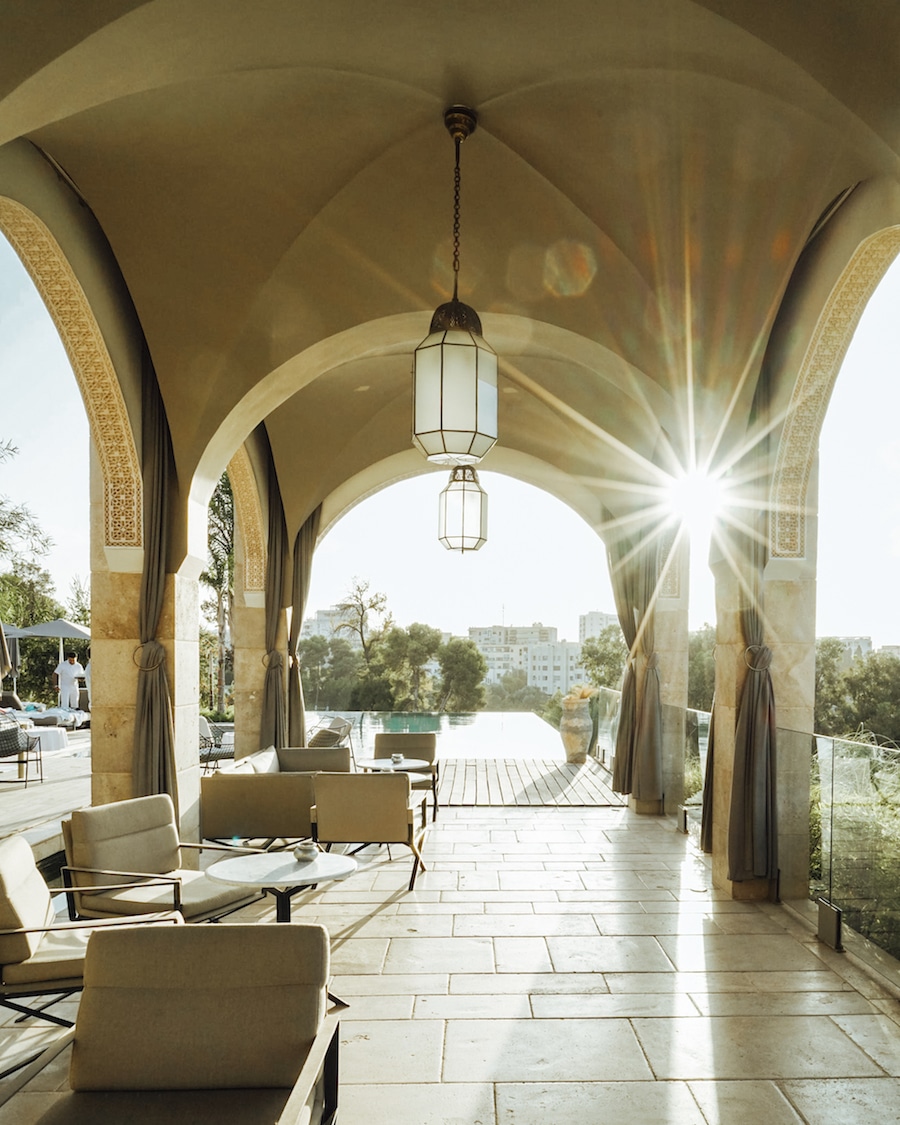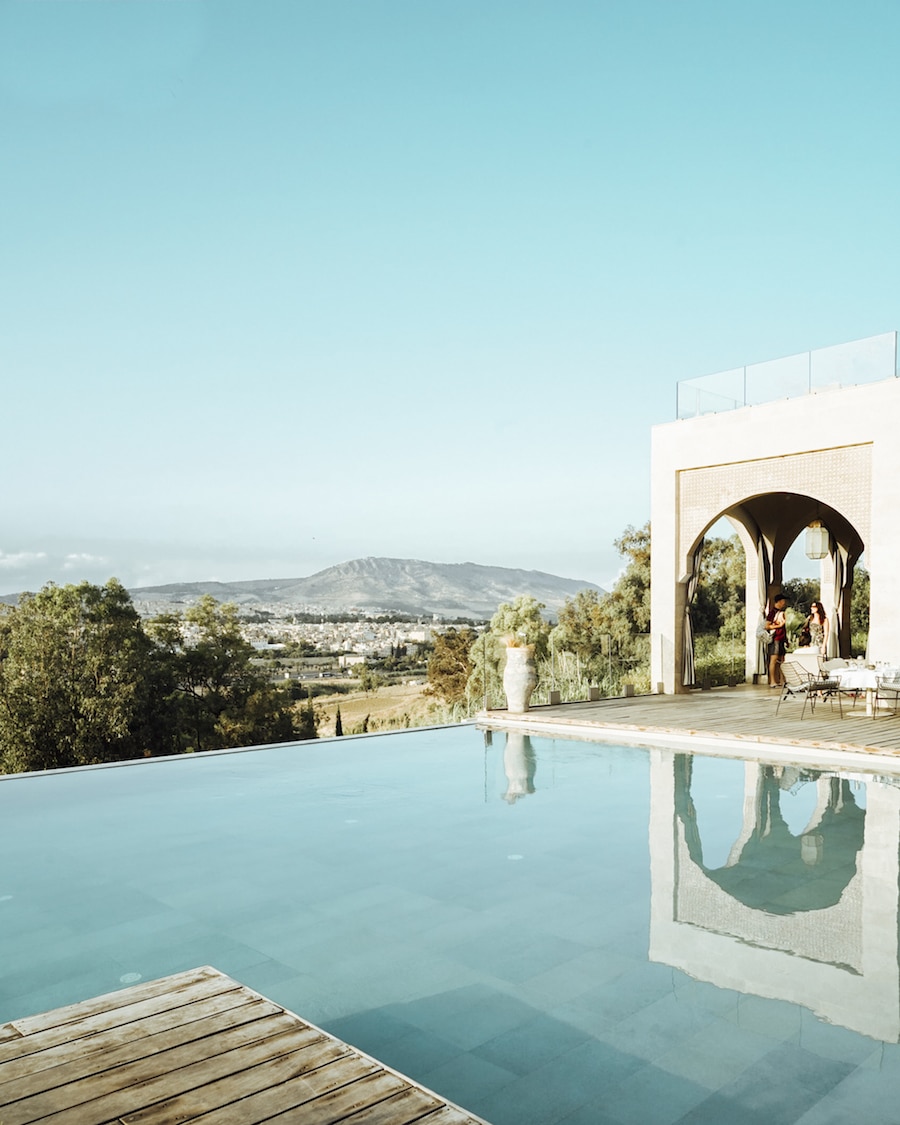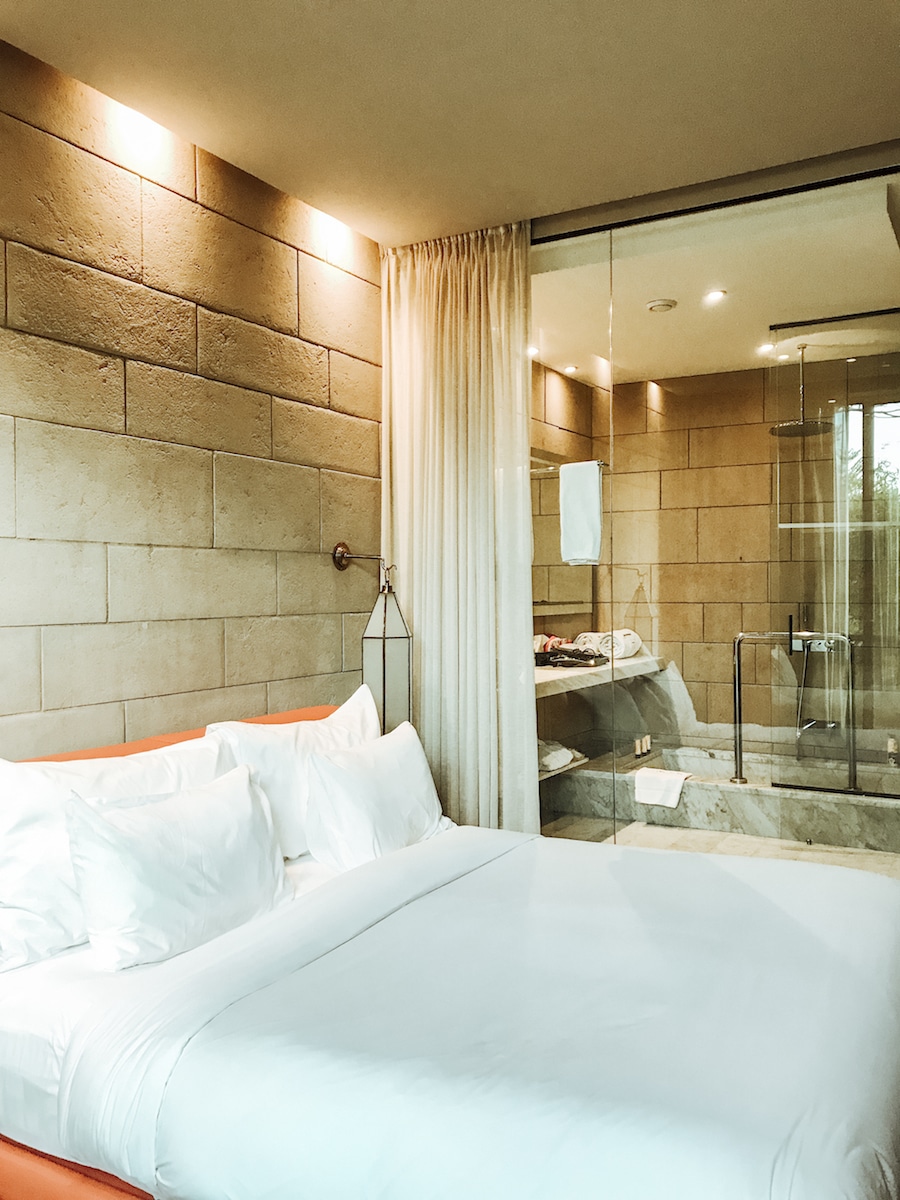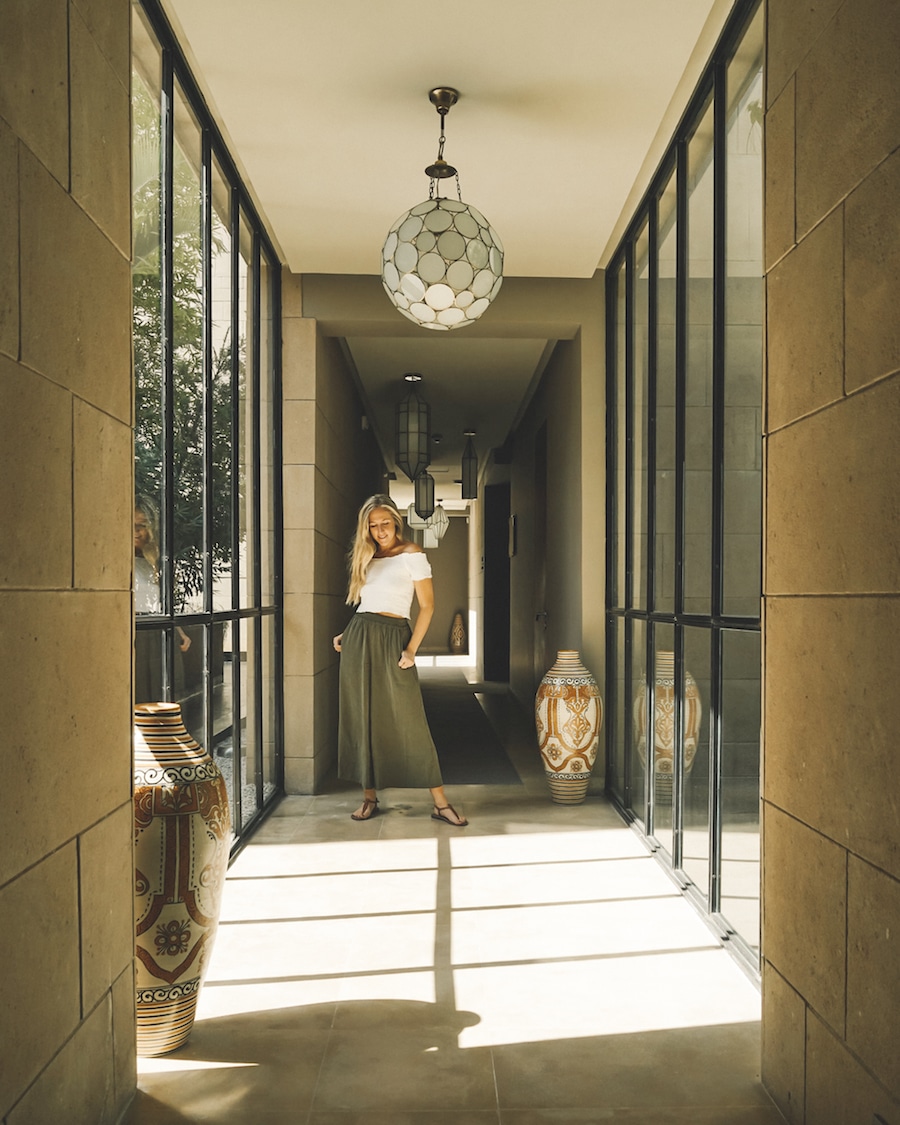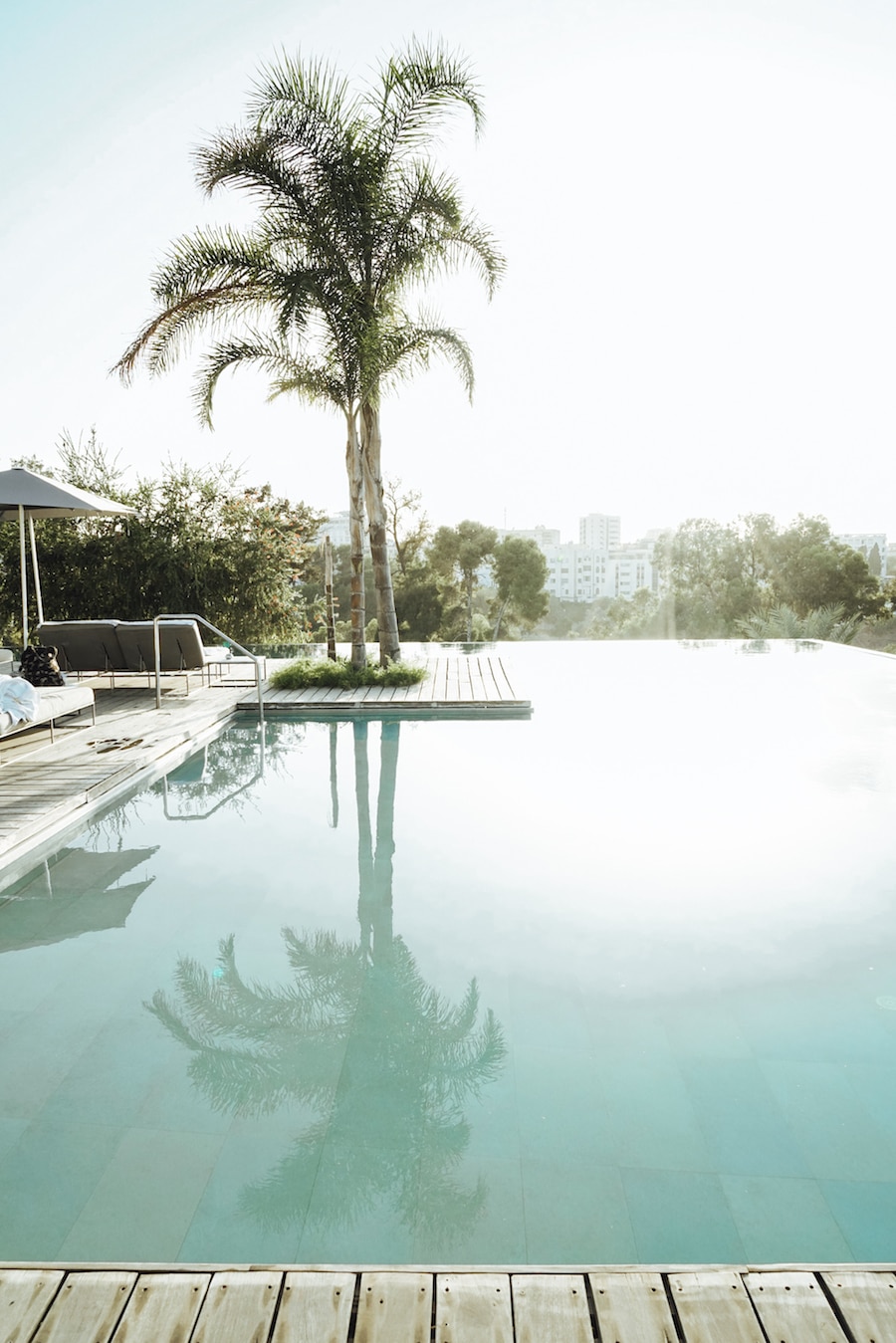 OTHER HELPFUL NOTES
The glass cube shower rooms are pretty exposing (though there are curtains) to the rest of the room, so I'd recommend only booking this hotel with those you're more comfortable around.
Weekends can get a bit louder and crazier as the hotel often brings in DJs for the upstairs terrace bar – plan your stay accordingly.
Don't miss both restaurants on site, one serving up traditional Moroccan cuisine while the other is inspired by a French brasserie.
Make sure to stick around for sunset one night and head up to the top terrace to take in the gorgeous views.
Ready to book your stay at this luxury hotel in Fez, Morocco? Hotel Sahrai's rooms start at around $217 USD per night. BOOK NOW
***
Live Like It's the Weekend was graciously invited as a guest of Hotel Sahrai, but as always, all opinions are my own and I would never promote anything I don't freaking love. 
PIN IT FOR LATER