Located in the Karangasem region of Eastern Bali, the Amankila is a must-stay for a visit to this tranquil coast that's a bit off the well-beaten tourist track. With little development in the area of Manggis (compared to hotspots like Seminyak, Canggu and Ubud), Amankila provides a luxurious base to explore a lesser known side of Bali — one that is local and authentically Balinese, but also absolutely breathtaking with natural beauty.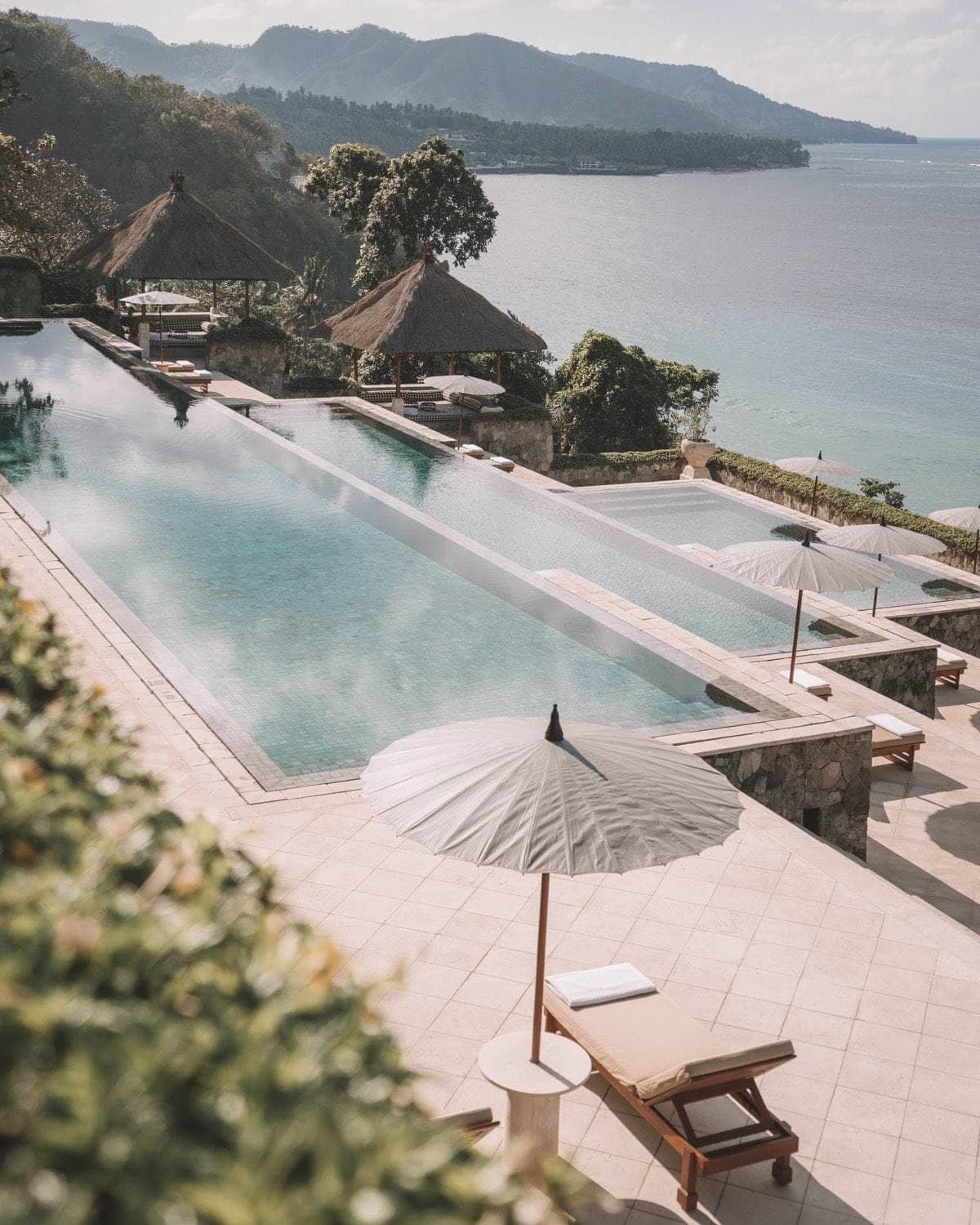 WHY YOU SHOULD STAY
At a place as stunning and hospitable as Amankila, it's hard to justify leaving the hotel grounds, but when adventure calls as it did for us on our final day, you'll find that you'll be in the best hands for discovering a true taste of Balinese culture through the carefully vetted experiences that the Aman team has assembled.
Aman Resorts are the ultimate in luxury and are always designed to complement their natural settings, wherever they may be. The word "aman" itself means "peace, security, safety, shelter, protection" and all of this is true for Amankila, the hotel group's exquisite property located high above the eastern shores of Bali in Manggis.
All private quarters on the property have their own hidden feel, elevated like exquisitely designed treehouses placed along a network of raised pathways and accented by beautiful frangipani trees. Simply put, Amankila is the kind of place you need to stay at least once in your life — but I guarantee you'll want to come back to visit over and over again.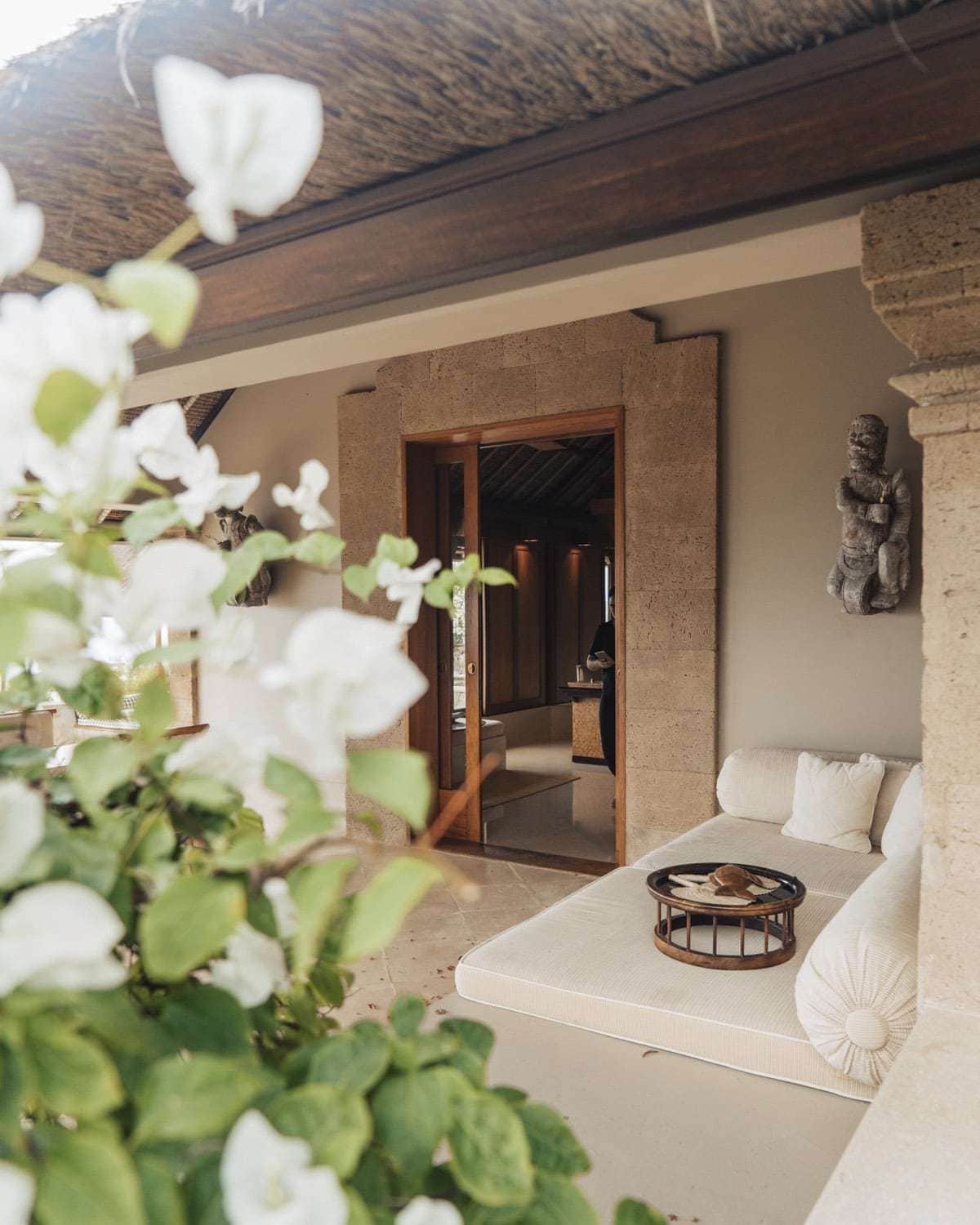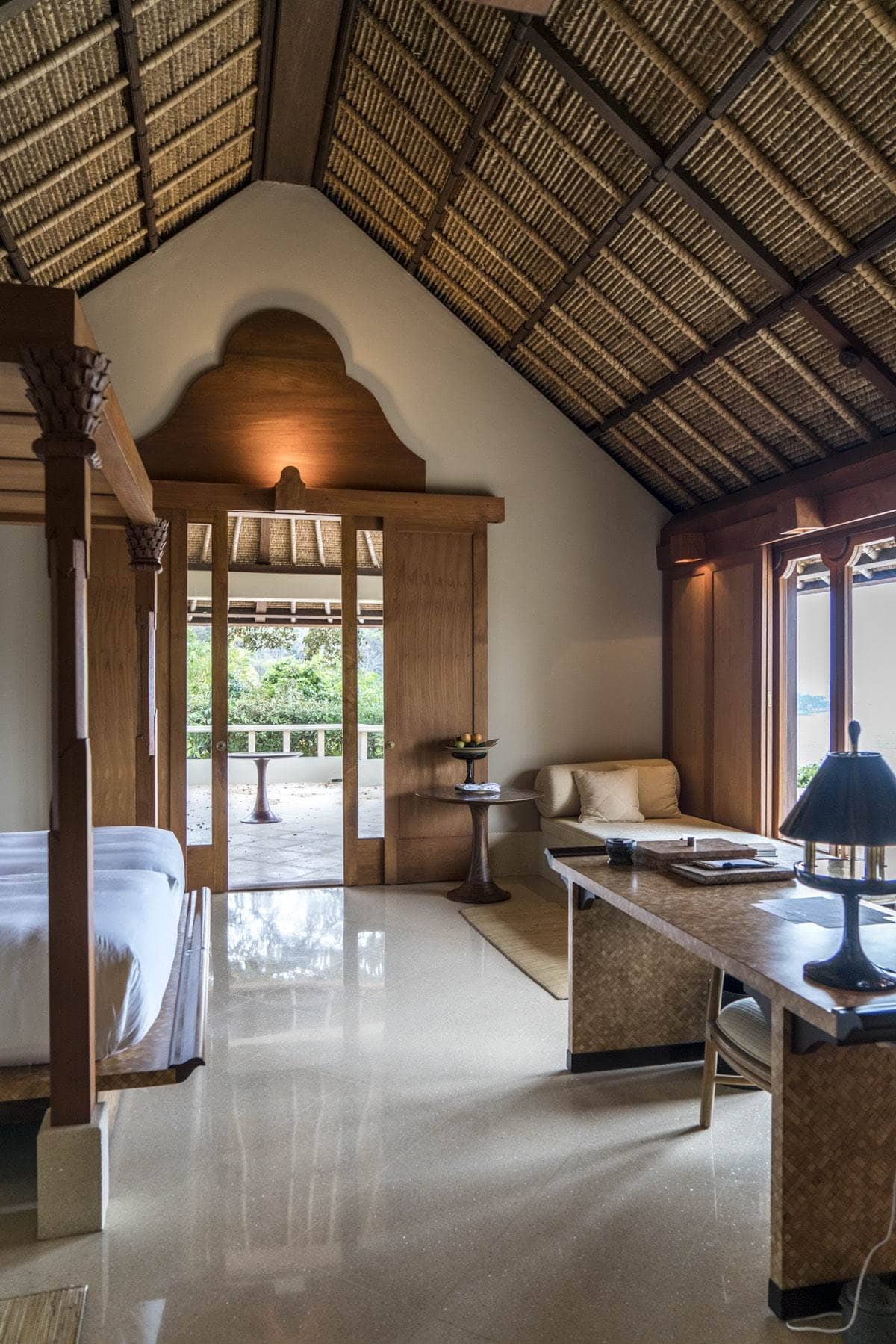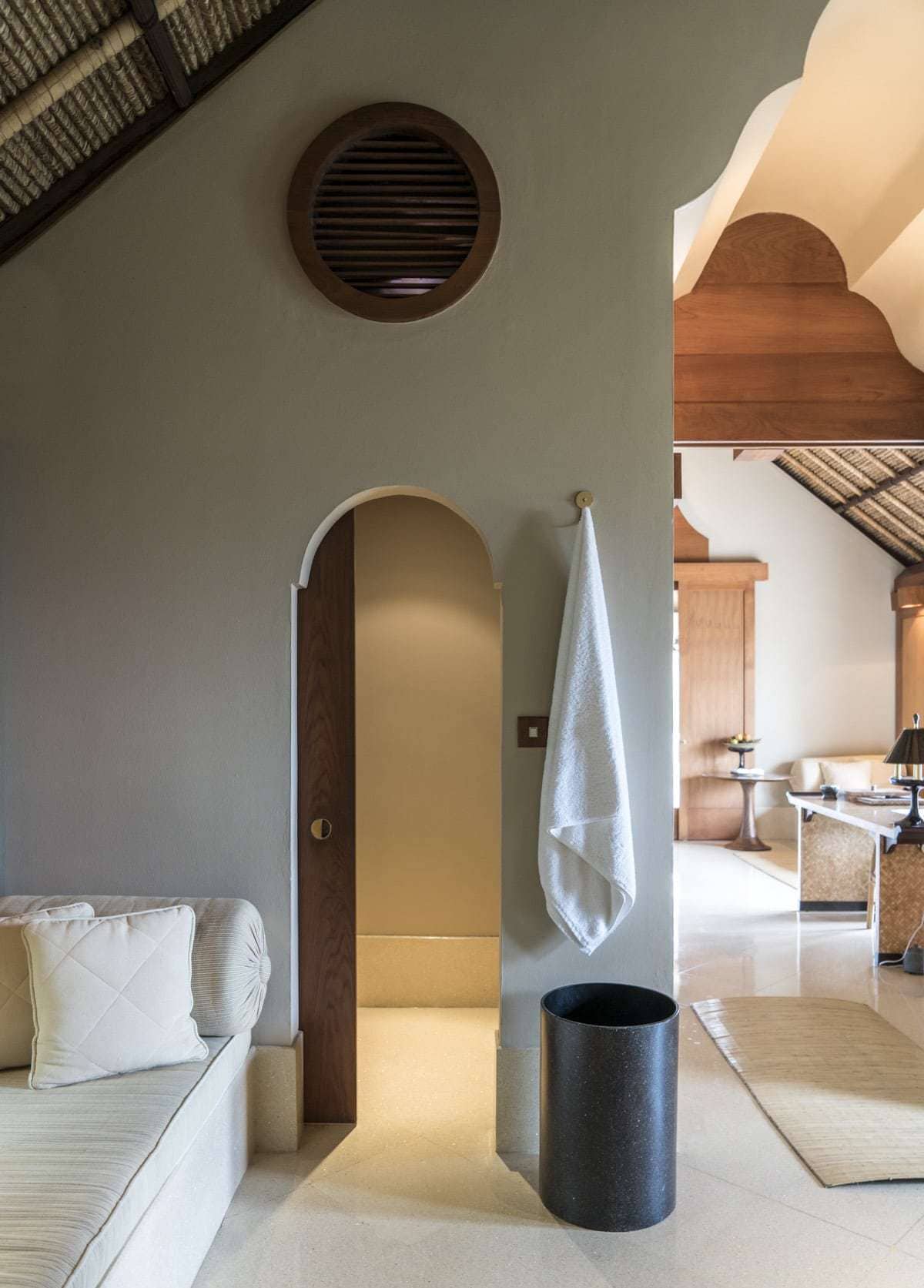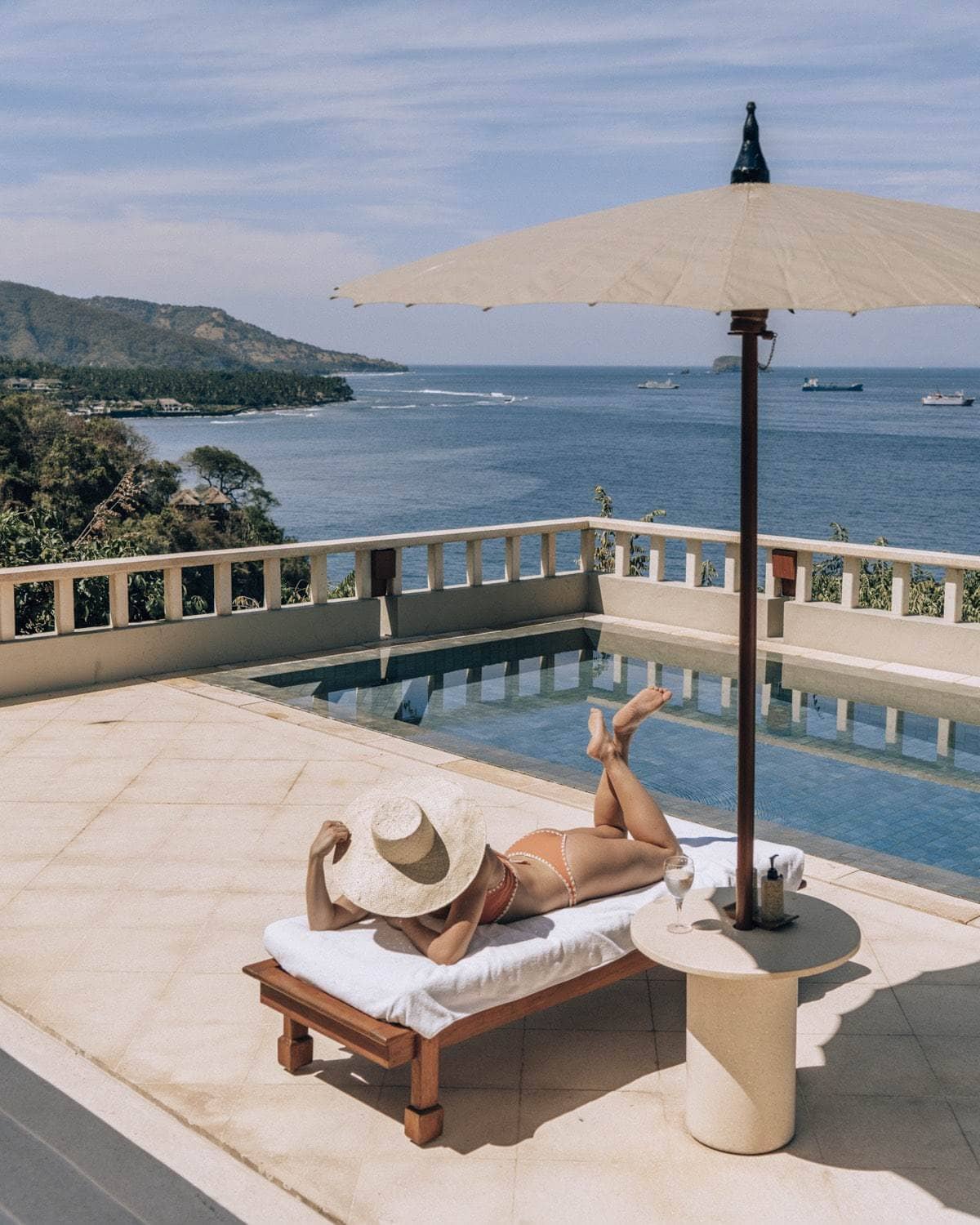 THE ROOMS
We were booked into the Indrakila Suite, one of the higher category rooms on the property featuring its own private pool deck overlooking the Lombok Strait. The suite included a large canopied bed, spacious desk space, a shower featuring access to the outside terrace, a separate tub with views out to the sea and a private coy pond, as well as two vanities located in their own independent space for getting primped and dressed.
As with all Aman properties, the room design was exquisite, with minimal and modern interiors that took inspiration from the Balinese style with materials like coconut wood and mother of pearl used throughout.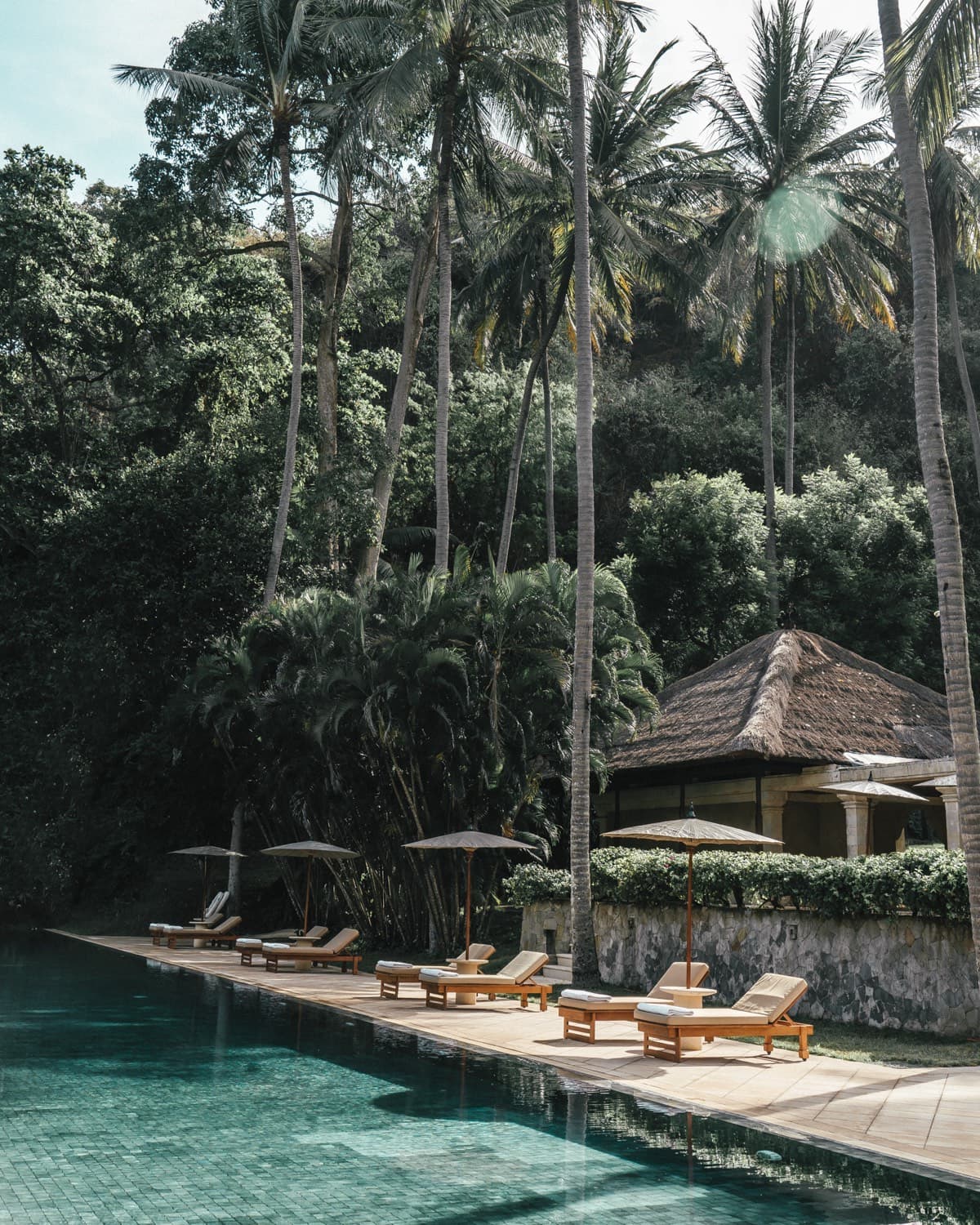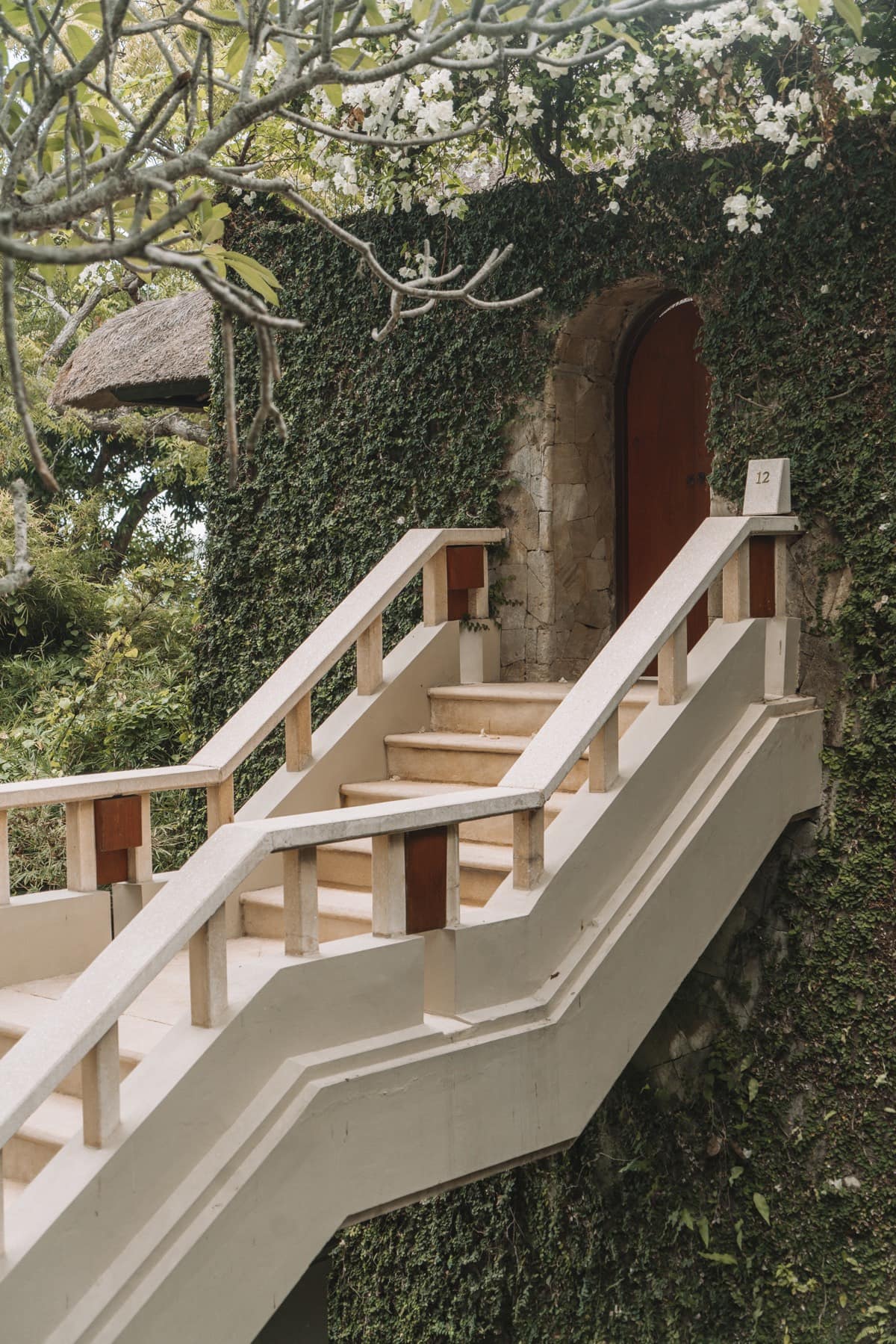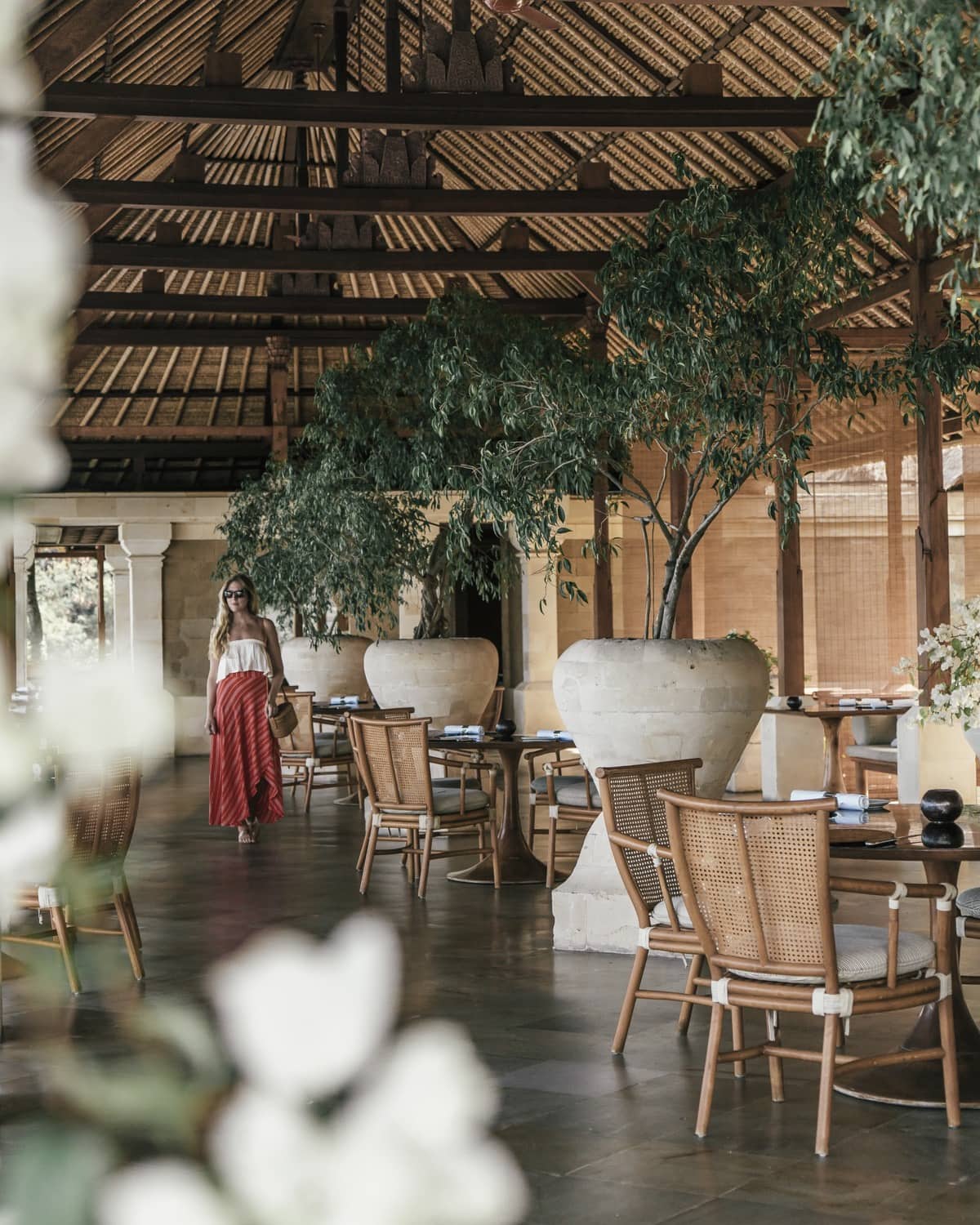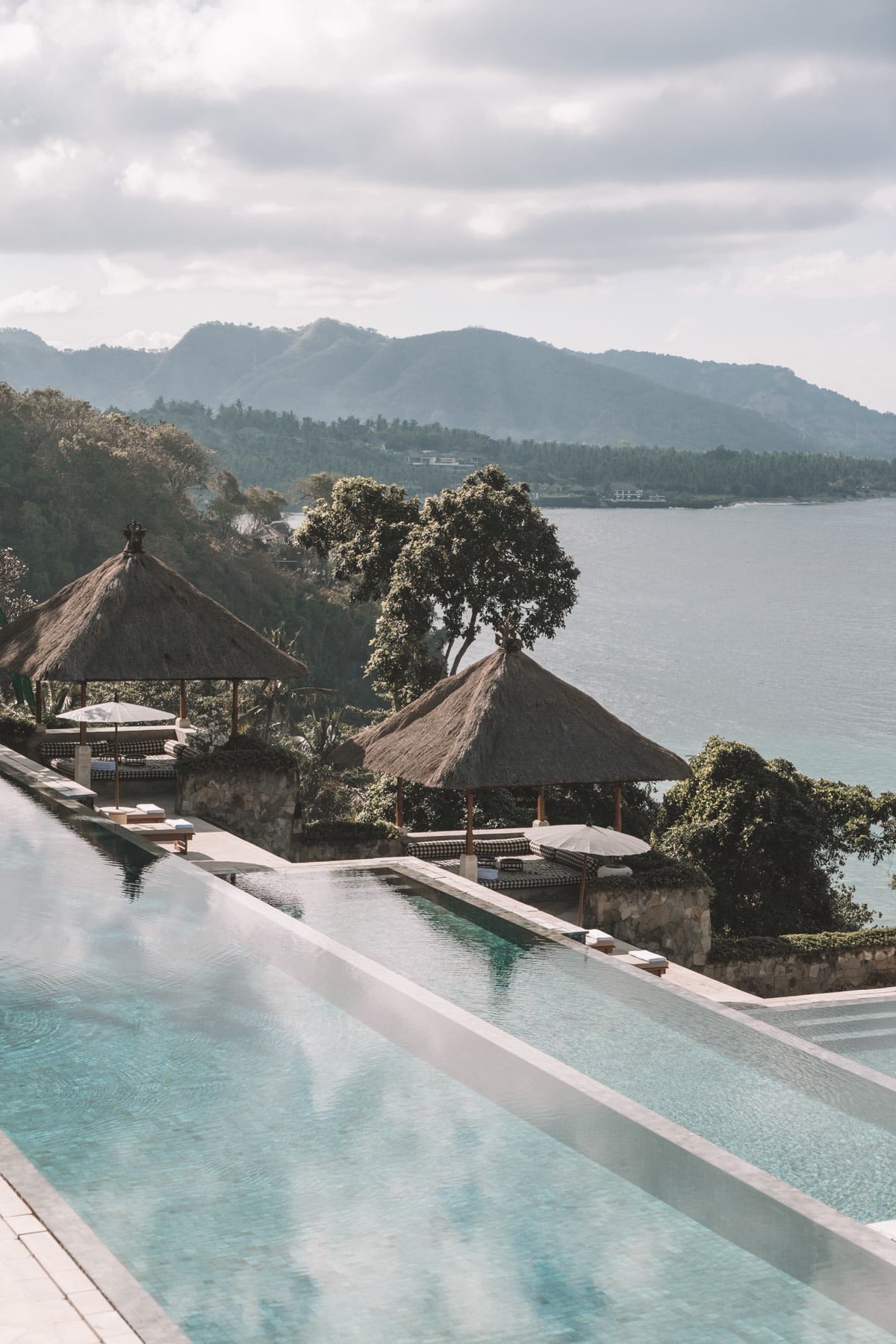 THE GROUNDS
Taking inspiration from the nearby Karangasem palaces, Amankila sits like a calm fortress high above the private beach below. The iconic feature of the property has to be its three tiered infinity pool inspired by the iconic rice paddies that have become symbolic of the island. One of the most enticing design aspects of the grounds in my opinion is that the entire hotel from the dining terraces to the pool pavilions have an indoor-outdoor feel, which means you're able to enjoy the Bali sun and endless views from virtually anywhere you decide to spend time at Amankila.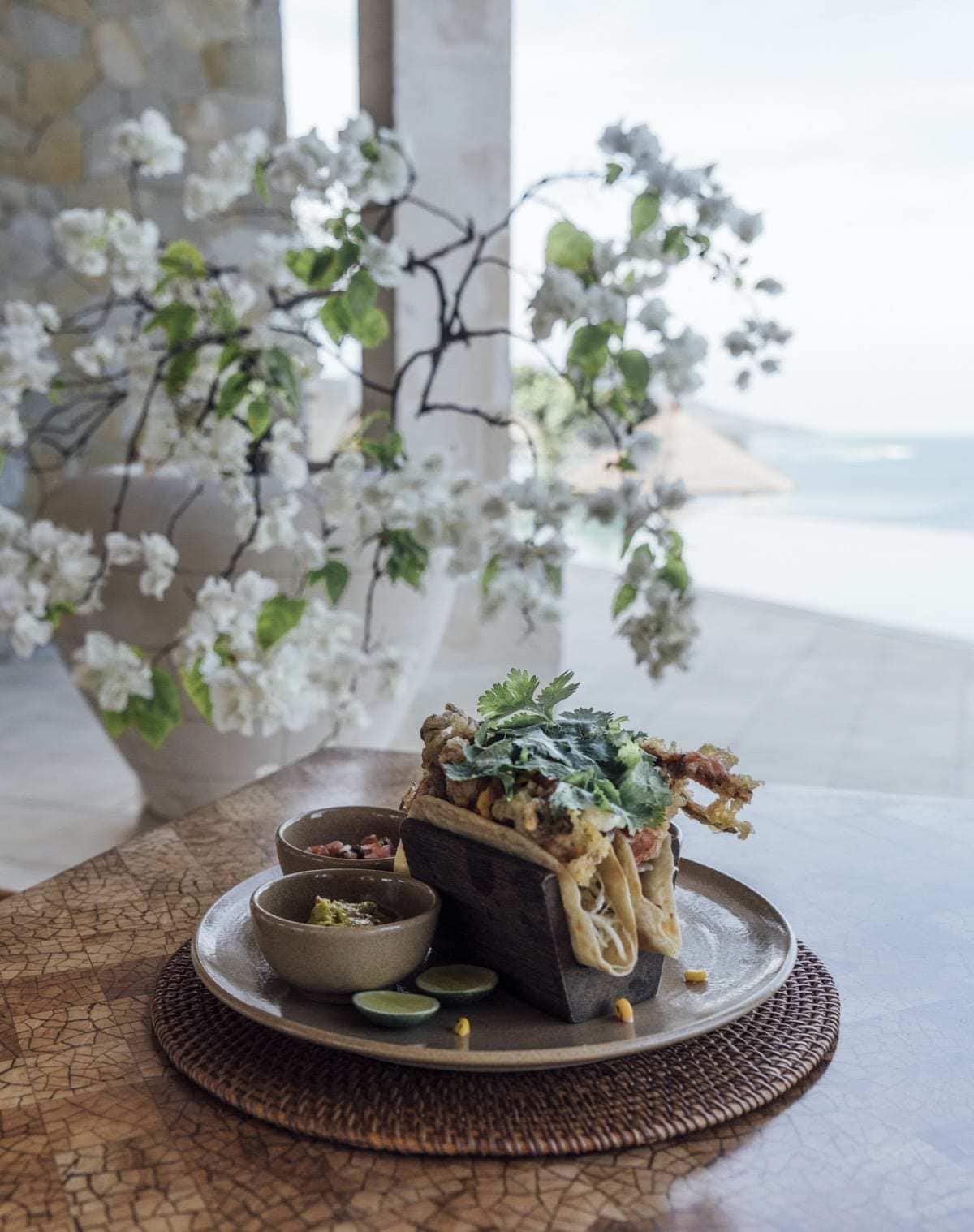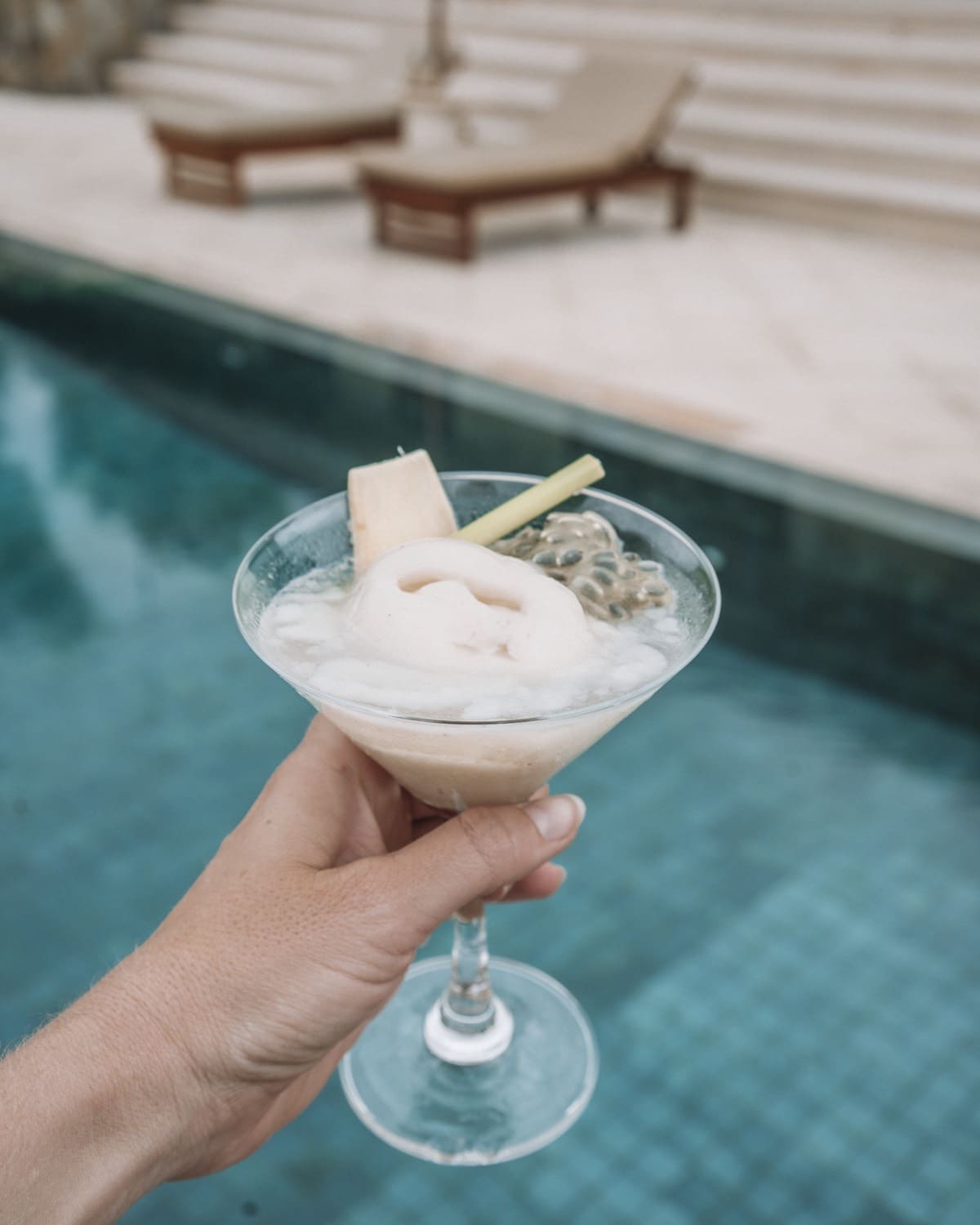 DINING AT THE AMANKILA
We enjoyed several meals on property during our stay including breakfast, lunch and dinner, and every single meal as immaculate from start to finish. Between multiple course dinners of Soto Ayam (Balinese chicken soup), whole fried fish, babi guling and breakfasts of chia pudding and baked Spanish eggs, there wasn't a meal that we disliked during our stay.
Make sure to inquire about their poolside lunch menu if you want something a bit more on the casual side mid-day.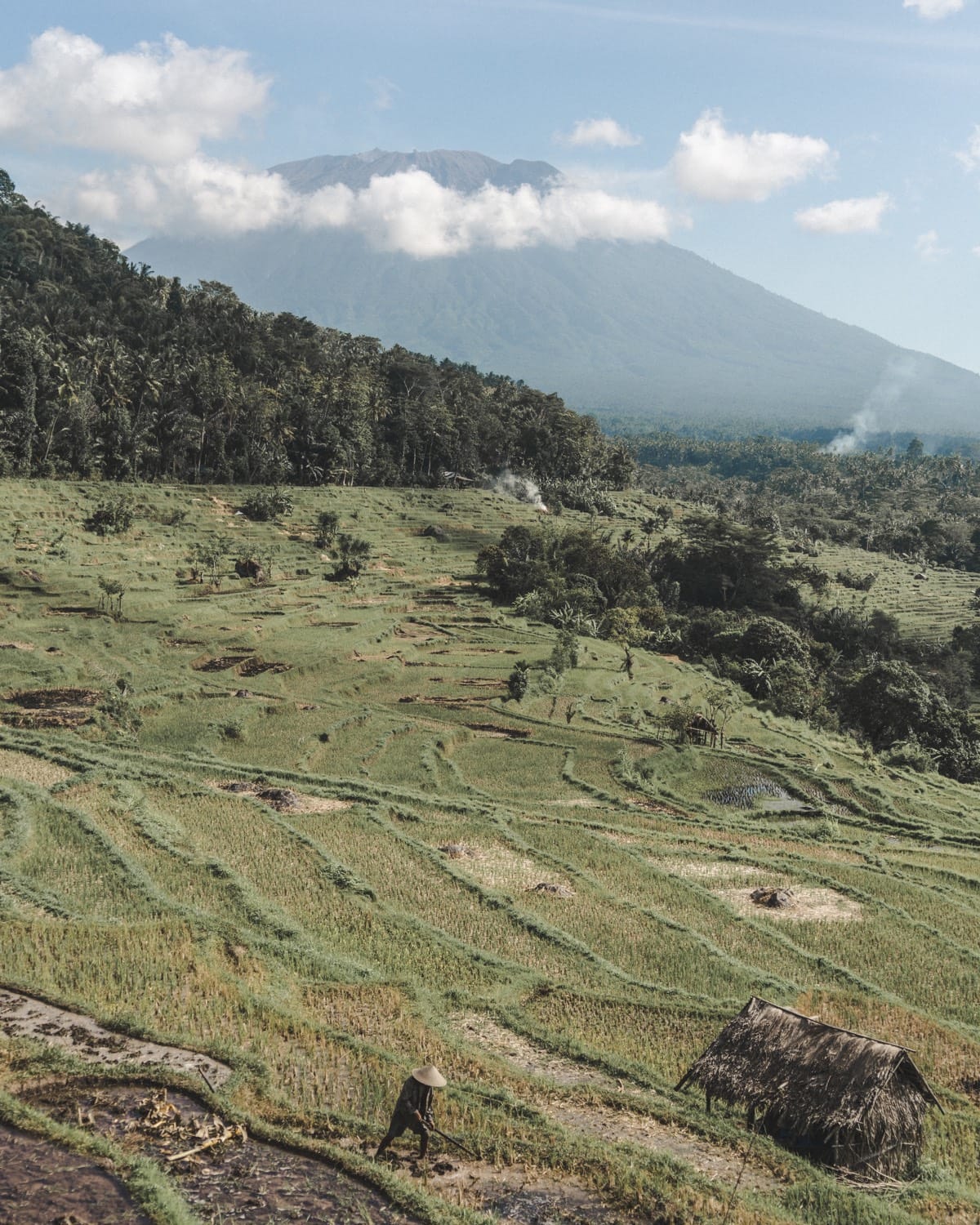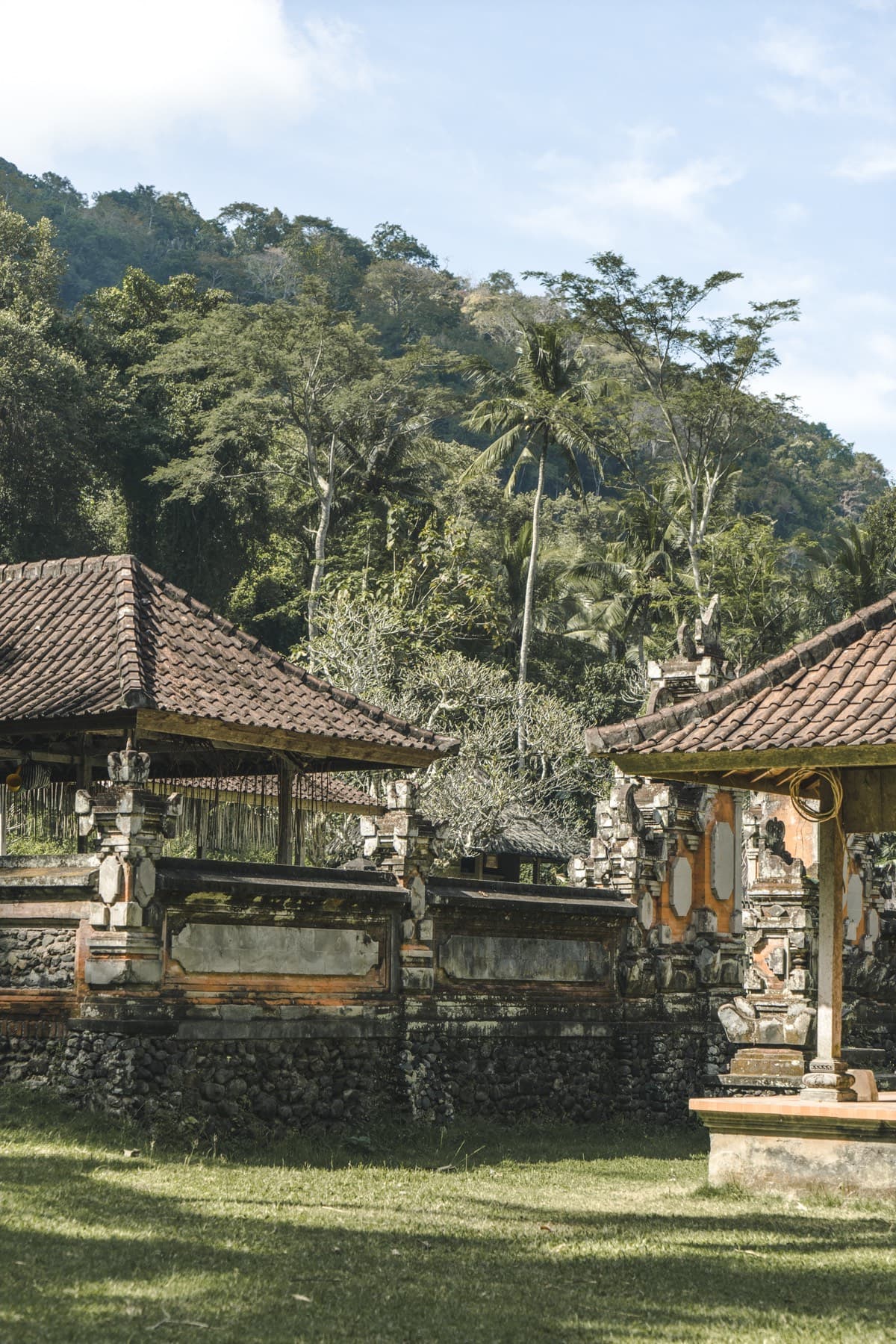 LOCATION
A two hour drive from Denpasar airport, Amankila is well worth the journey to this slower part of the island. In this area of Bali, popular activities are centered around the sea, so travelers with a love of water sports like scuba diving, sailing and paddle boarding will love exploring Bali's eastern shores. Some other local highlights include a trek through the rice terraces of Kastala, where views of Mt. Agung on a clear day are awe inspiring.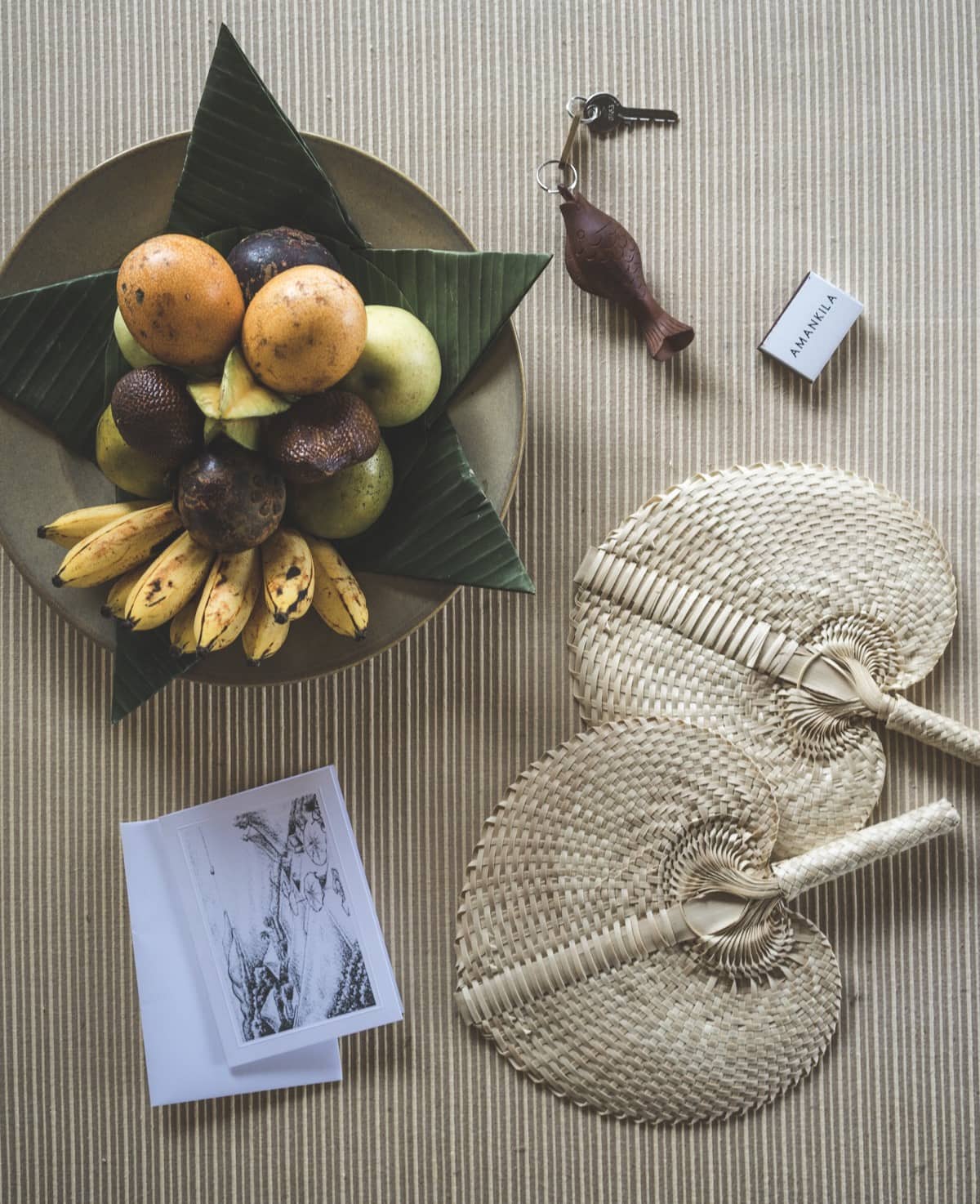 FAVORITE FEATURES OF THE HOTEL
Immaculate design from every angle and the most incredible hospitality I've ever experienced
The triple tiered main pool inspired by Bali's iconic rice terraces
Turn down service each night featuring delightful stories and surprises inspired by local culture
Afternoon tea each day featuring an ever-changing assortment of local treats and the sweetest little Balinese girls treating guests to traditional Balinese offerings (the same ones you'll see on the ground every day all around the island)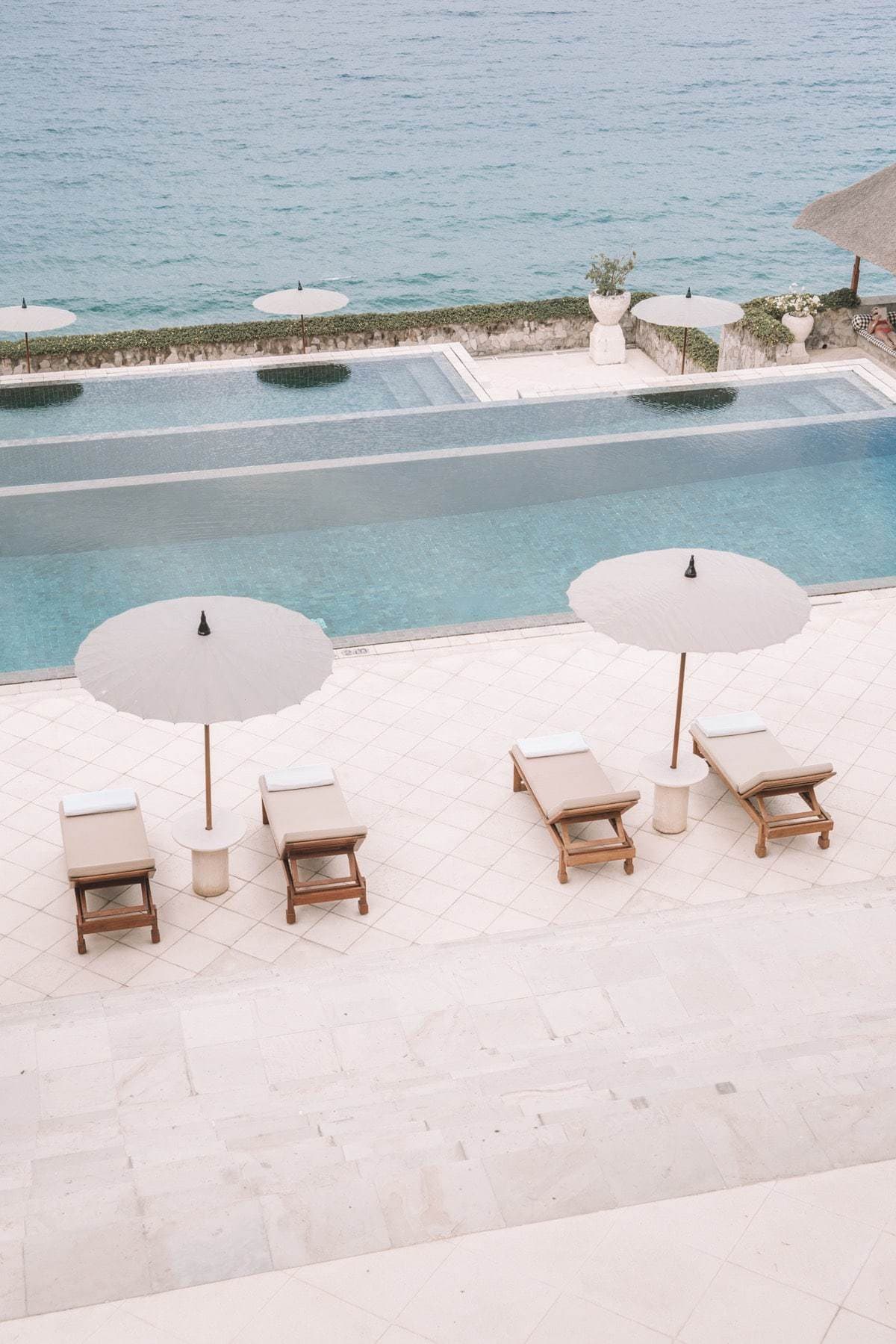 A FEW HELPFUL HINTS
For a cultural day excursion that will give you a look into authentic Balinese life, inquire about the rice terrace trekking which took us through one of the oldest villages on the island
Don't miss checking out the library, which sits on the left side of property near the main reception. The design is exquisite and there's great reading material to be found inside
There is a gym on site but it's a little hidden and set away from the main facilities, so don't forget it's there if you like to exercise on the go
For photography enthusiasts interested in shooting the famous Pura Lempuyang temple gates, your stay at Amankia is a good opportunity to do so as it's only about 1 hour and 15 minutes away by car
Amankila is located at Jl. Raya Manggis, Manggis, Karangasem, Karangasem District, Bali 80871. Rooms at Amankila start at about $830 per night. Book now with Kiwi Collection.
Live Like It's the Weekend was graciously invited as a guest of the Amankila and Kiwi Collection, but as always, all my opinions are my own and I would never promote anything I don't freaking love.
LOVE THIS POST? PIN IT FOR LATER