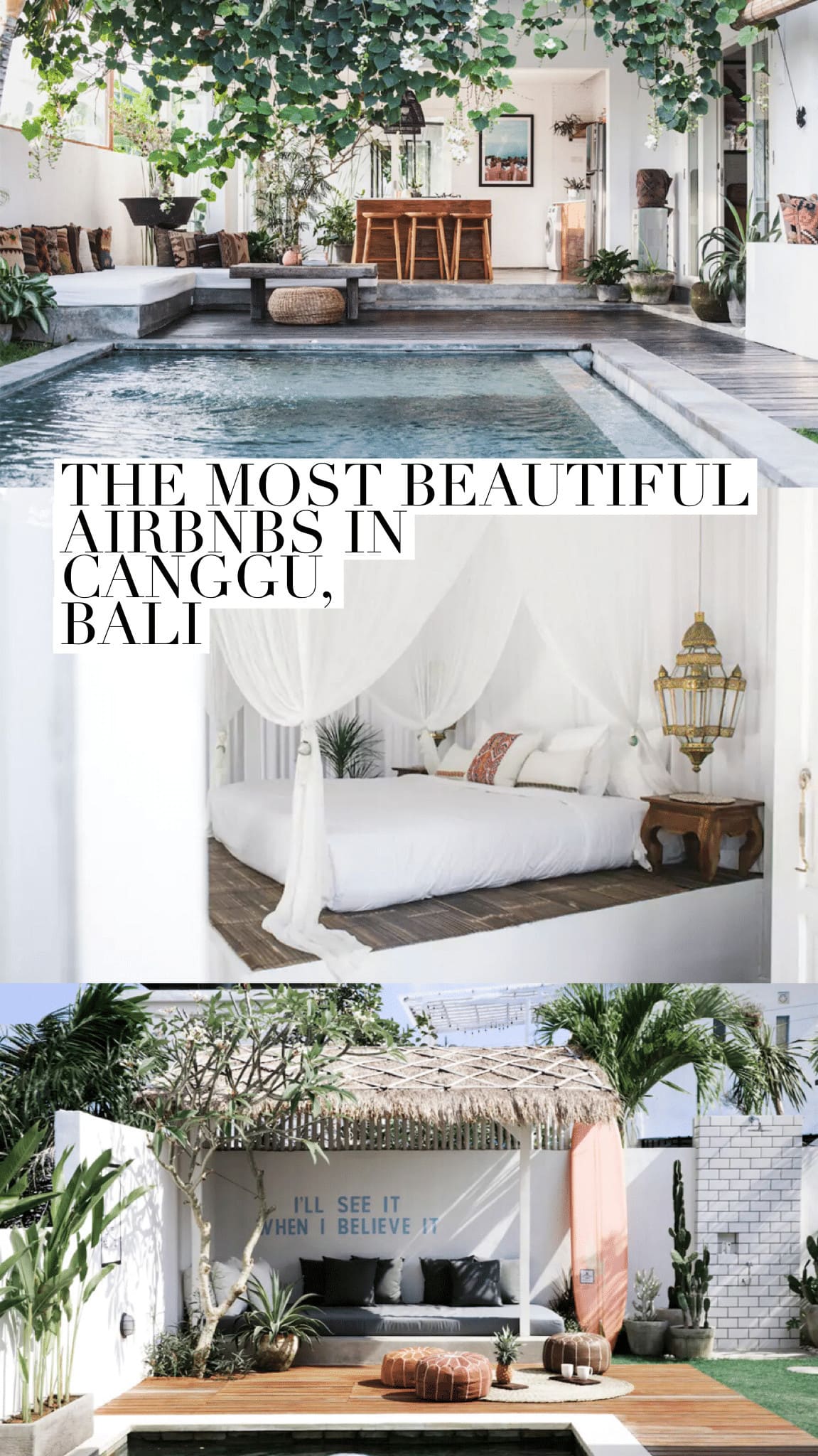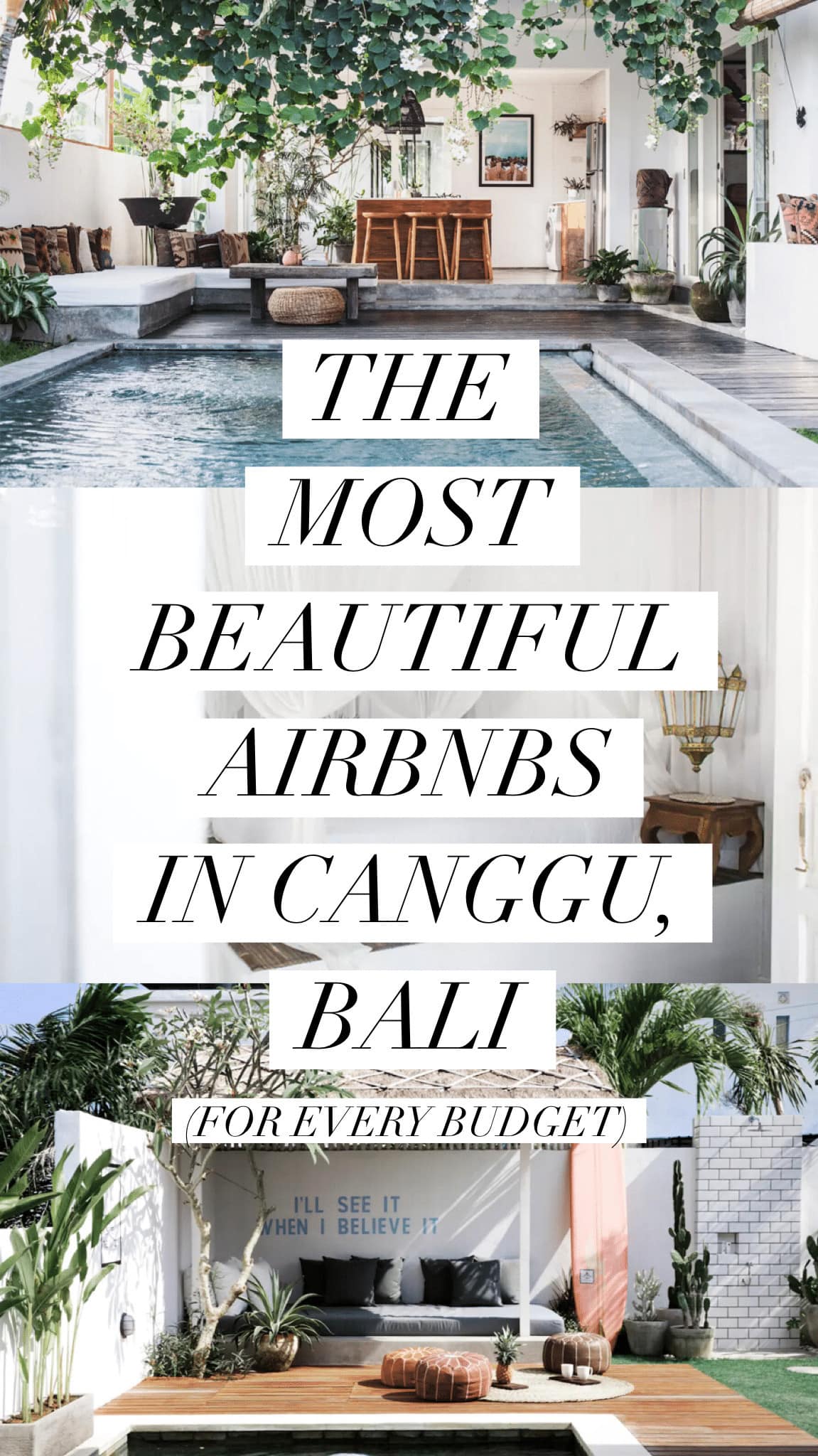 As I've spoken about before on the blog, staying in Airbnb homes has been one of my favorite ways to explore a new destination. Depending on the location, I often find that Airbnb has more appealing options than hotels in the area and some are designed even better than big hospitality brands too. In the Canggu area of Bali (my favorite place to stay on the island!) I've loved staying in Airbnbs throughout town and have clocked time in a handful of them during the two different occasions I've visited. With that said, the options for the homestay site in this area are so plentiful that it can be easy to get decision fatigue. I've made it easy on you and picked out the most beautiful Airbnbs in Canggu that are guaranteed to deliver on design and hospitality, no matter what your budget may be.
Escape to this gypset hideaway away from the hustle and bustle of Canggu
Handcrafted Surf Hideaway, $295 per night (for up to 6 guests)

Stay in a modern surf studio in walking distance from the beach
New Deluxe Studio in the Heart of the Village, $165 per night (for 2 guests)
Have a colorful stay at an ethnic wooden Airbnb in Canggu
Ethnic Wooden House at JungleRoom, $95 per night (for 2 guests)
Get a view of the rice paddies at this bohemian paradise
Villa Naga, $160 per night (up to 6 guests)
Stay in an impeccably designed villa for six
Fella Luxury Beach Villa, $280 per night (up to 6 guests)
Lounge in the design home of your dreams, all while on island time
Luxury 2BR Villa – Walk to Beach and Restaurants, $177 per night (up to 4 guests)
Feel like a rockstar at this luxury modern villa in Canggu's Berawa neighborhood
Villa Honeypot, $295 per night (up to 6 guests)
Sleep in a Balinese Instagrammer's Paradise
Creative and Modern Boutique Villa, $300 per night (up to 6 guests)
Stay steps from the beach at this private pool villa
Private Pool Villa Close to Surf Beach, $60 per night (up to 3 guests)
Go full on relaxation at this airy minimalist's dream home
Villa Arjuna, $251 per night (up to 5 guests)
Go minimalist at this all-white escape
Luxury Chic 2BR Villa with Pool, $123 per night (up to 4 guests)
Live in the lap of luxury at this super modern estate
The Palm House, $675 per night (up to 12 guests)
Feel like a movie star in this glamorous Bali villa
Villa Clarise, $325 a night (up to 10 guests)
Out of all of these beautiful homes in Canggu, Bali what was your favorite? Let me know in the comments below!
Loved this post? Save it for Later