One of the biggest draws of traveling to Europe, especially for Americans I find, is the charm. The old world architecture and penchant for attractive cafes and storefronts instead of the big chain stores we're used to is something I cherish on every trip across the pond. It's refreshing, unique…not so cookie cutter. And I love that. But what is the most charming city in Europe? There are too many to choose from, right?
Paris has a certain elegance, Venice is beyond romantic, but if we're going with the term "charming" then my vote right now is going with Tallinn, Estonia. I was able to visit over the summer during a longer trip to Helsinki, Finland and loved every little alleyway and quaint, colorful street in Tallinn. It's one of the first places I've visited that truly felt like it inspired the fairytales of my childhood.
In this post, I'm going to give you some quick background on the city and tips for visiting Tallinn, but mostly wanted to share a photo diary so you can see why Tallinn might just be the most charming European destination of all.
But First…a Little Bit About Tallinn
Tallinn is Estonia's capital city with a population of about 425,000
The Old Town however is a subdistrict and UNESCO World Heritage Site with a population of just 4,000 people
Tallinn sits on the Gulf of Finland and is just 51 miles across the body of water from Helsinki, Finland
Tallinn has a huge tech community and is where major companies like Skype and Transferwise were born — it also has the highest number of start-ups per person in Europe
Sitting under the Old Town of Tallinn are a maze of tunnels that date back to the 17th century. These were used as bomb shelters during WWII, but as of 2010, many of them are now open to the public
For most of the past history, Estonia's capital was actually called by its historical German name, Reval. It wasn't until 1918 that the city became known as Tallinn
Quick Tips for Visiting Tallinn, Estonia 
Wear good walking shoes as you explore Tallinn because most everything can be accessed on foot — and most streets are cobblestone in the Old Town!
Tallinn is beautiful in summer but is also known for having some of the best Christmas markets in Europe should you choose to visit around the holidays.
It's not necessary to get a lot of cash out when visiting Tallinn as credit cards are accepted almost everywhere
Estonia is part of Europe's Schengen region, which means that you don't need a visa to visit, but your trip there will count towards your 90 day limit.
As one of the most tourist-centric towns in Europe, Tallinn's top sites are better enjoyed during off times. Get up early and beat the crowds if you can.
While visiting the main town square is a must during any trip to Tallinn, stick to eating and drinking a bit away from the center to avoid tourist traps and overpriced menus.
Baltic summers can be a bit cold and rainy, so pack appropriate rain gear!
Welcome to Tallinn, the Most Charming City in Europe
Read More Posts About Estonia Here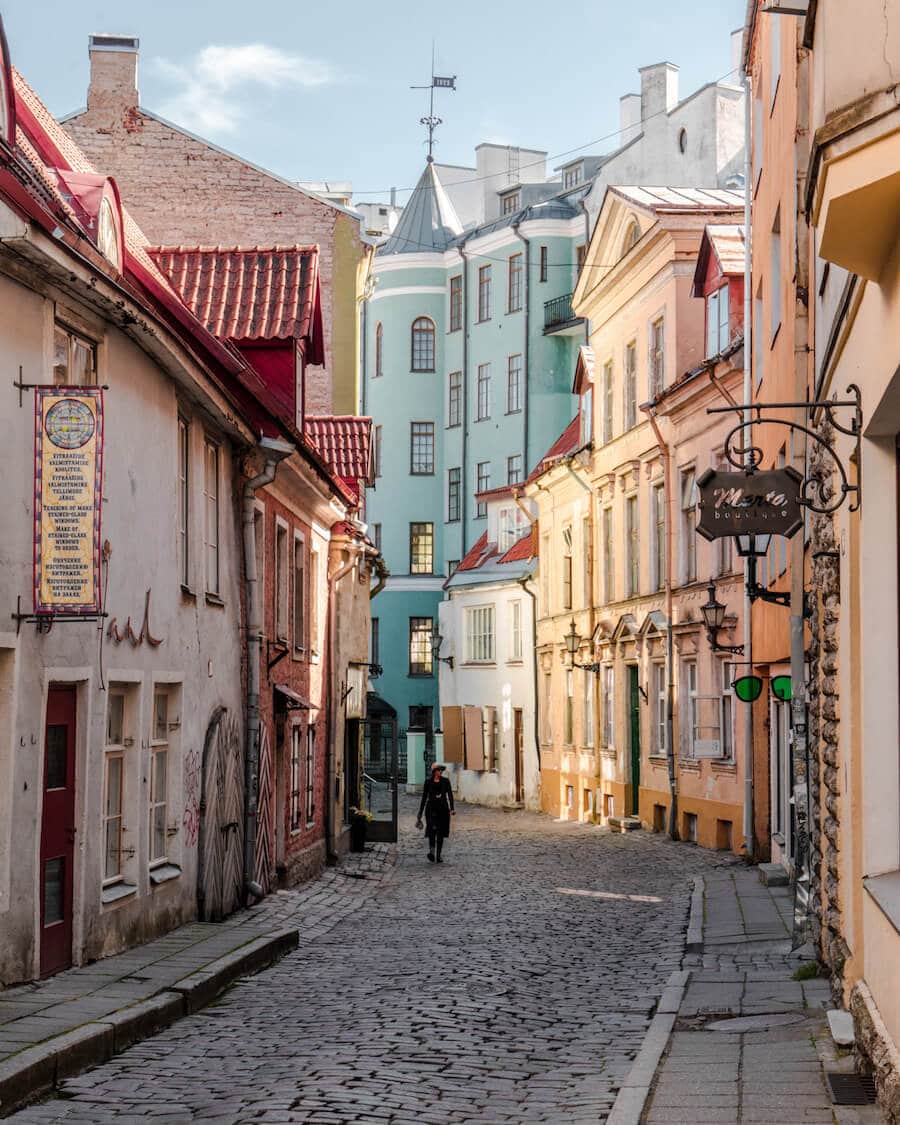 Planning a trip right now? These are all the websites and services I love for booking everything from flights, tours, accommodation and more:
LOVED THIS POST? PIN IT FOR LATER