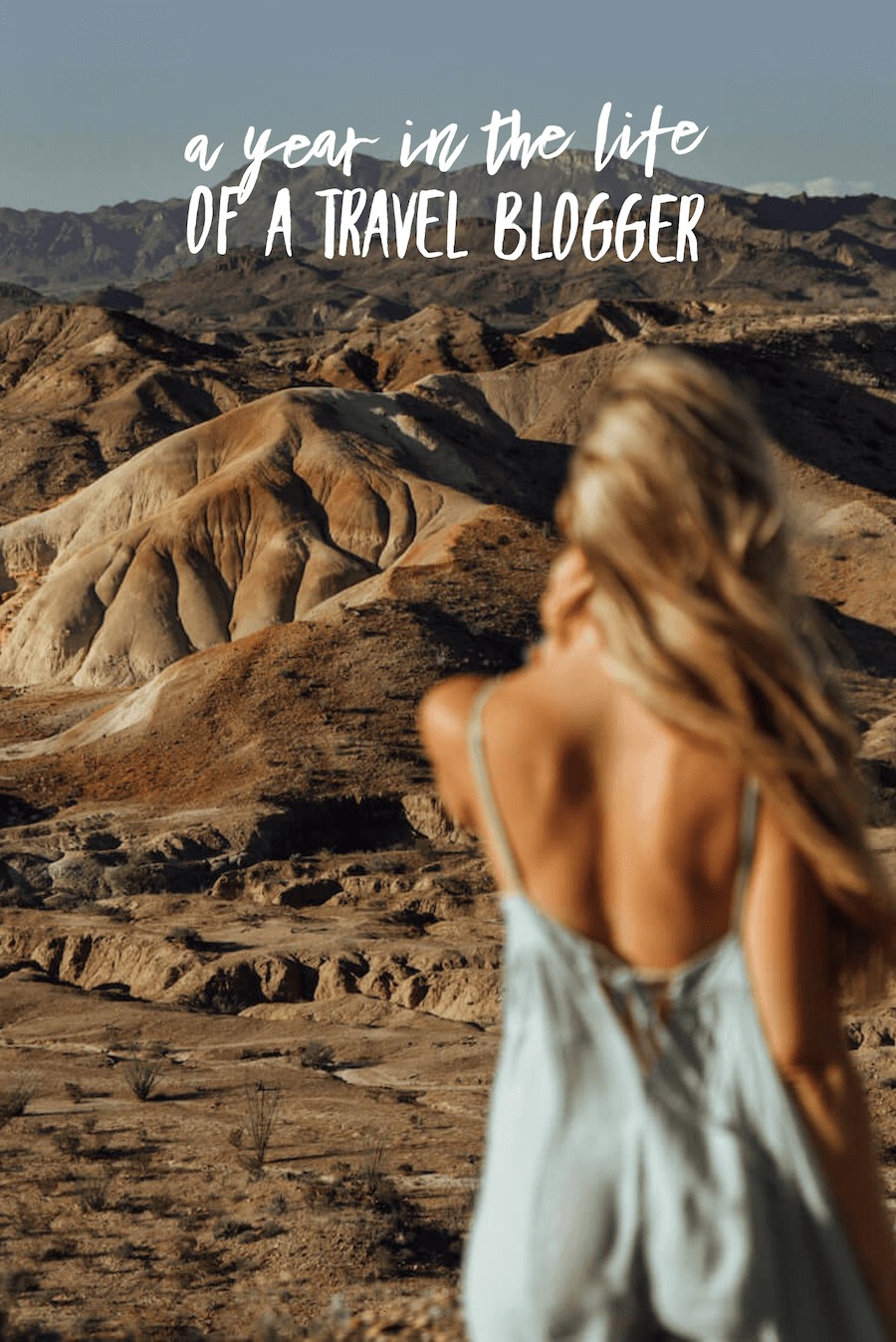 I remember being in this same exact place last year, sitting down to write my 2018 recap post, reflecting on another year gone by and looking ahead to a fresh new start. Many of the goals that I had for 2019, I still have for the upcoming decade — and I'm sure you've felt your own iteration of "goal groundhog day" in the past where the same things you want to accomplish keep resurfacing year after year without much headway being made.
Before I sat down to write this post, part of me was feeling really uninspired by the things I accomplished professionally this year, but after sitting down and actually noting each and every milestone made in 2019, I've realized that I haven't given myself nearly enough credit for some of the major things that happened this year — in fact, I didn't even realize some of them were happening right under my nose!
If you haven't done this exercise of writing out your accomplishments and milestones for the year, I highly recommend it! It really helps to see all of the wins out on paper to truly appreciate them, and I'm feeling more inspired than ever now to take on 2020.
Overall though, the theme of this past year was really about tackling personal growth goals over anything else. While there are still professional goals I had for 2019 that went unfulfilled, I'm proud of the ways in which I made my mental and physical health a priority, even when it meant making compromises like paying for a doctor's appointment over a flight.
In this post, I wanted to break down what worked in 2019, what didn't, everywhere I traveled and some of the goals I have moving forward. Whether you're a blogger just starting out in need of some inspiration or a relative of mine who just wants the life update 😉 , I hope you'll find this post interesting and inspiring in some way.
My Biggest Goal for 2019
The biggest goal I accomplished in 2019 was undoubtedly finding a home base. At the end of last year I was going a little crazy (to put it lightly). I had spent 3 years living in Charlottesville, Virginia off and on at my family's home in between travels and I was feeling really isolated, with zero social life or space of my own. So I decided to take the leap at the beginning of the year and move back to Los Angeles to finally have a home base again. After apartment searching for about a month, I found a cute little apartment in Santa Monica and went into full Joanna Gaines mode.
Another goal for 2019 was to scale back on travel a bit in order to focus on my mental and physical health. I wanted to try to find a sense of community again (and not just a social media one), clock more time at the gym and and also a lot more time at my desk to move the blog to the next level.
I started running again and going to Pure Barre and yoga on a weekly basis, I rejoined my meditation studio, actually went to doctor's appointments when I needed to, and finally hired a therapist in the Fall. I dated a ton, met new friends and was able to reconnect and nurture some of the old relationships I had when I left LA for my round-the-world trip back in 2016.
It's felt really good to have one consistent place to come home to, but I'm not going to lie — it hasn't solved all my problems…not that I expected it to. Life in LA is a lot more expensive than living at home and things like therapists and workout classes don't come for free!
There's also a part of me that misses my freedom. If I wanted to spend a month in Bali or Portugal in 2018 I could do it because I didn't have to pay rent anywhere else — now things are a bit more complicated.
But life is all about compromises and that has been a big theme of 2019. In order to nurture certain parts of my life, I've had to scale back on others. It's been an interesting identity shift to witness, going from practically nomadic and constantly being somewhere new and exciting to traveling less than I'm used to. But I always come back to the quote, "it's not where you are but who you're with that really matters," and that rings true for me in times when I'm questioning decisions like these. Being home with loved ones can be just as exciting as being on the road.
So How Much Did I Really Travel Last Year?
Back in 2018, I spent about 9 full months on the road throughout the US and international countries. It's no wonder I was feeling burnt out. In 2019, I scaled that back a ton, only spending about a week a month on the road. It felt a bit weird being home so much this past year, but in the end I know it's better for my overall health, and I love that I'm lowering my carbon footprint at the same time.
Countries Visited: 11 total (including the US) and only 5 were ones that I had never been to
Total Time Traveling: 57 days traveling internationally and 41 days traveling in the US
Time at Home: 237 days spent home in LA and 30 days spent at my family's home in Charlottesville
Biggest Milestones and Moments of 2019
Booked my highest paid tourism board project of my blogging career
More than tripled my website traffic from 2018 (half a million people read my blog this year…umm what?!)
Increased my affiliate revenue by 1,200% from 2018
Moved back to Los Angeles and created a home base for myself
Met my writing idol, Cheryl Strayed
Doubled my income from 2018
Booked projects with some of the biggest brands in travel like Kayak, Orbitz, and Rosetta Stone
Joined Mediavine's ad network to create an extra revenue stream for my business
Sold a photo to Harper's Bazaar to be featured in their publication
Ticked some big items off my bucket list like road tripping through Slovenia and celebrating Oktoberfest in Germany
Was featured as an expert in Forbes for the second year in a row!
Looking Ahead to 2020
I have a lot of personal goals for the new decade…things like taking salsa lessons and finally getting into a better meditation practice. Journaling regularly would be ideal too. But in terms of business goals, I have three main ones and they are this:
Add two new revenue streams to Live Like it's the Weekend — hopefully paid products like prints and presets — and perhaps group trips!
Outsource outsource outsource. There's only one of me 🙂
My #1 goal for 2019 is to help YOU, the reader, more. My business isn't a business if it isn't helping you guys travel better or inspiring you to get out in the world. If there is anything specific you'd love to see from me, PLEASE email me ([email protected]) or shoot me a DM on Instagram
Everywhere I Traveled in 2019
Los Angeles
At the beginning of February this year, I packed up a couple suitcases and had my car shipped across the country to Los Angeles where I started apartment hunting. LA is where I called home from 2012 to 2016 before I quit my corporate fashion job to travel full time. It's a place that's always felt like home and made the most sense for me to return to.
Within about a month, I found an apartment in Santa Monica and went into full decorating mode, making my new space as cozy as possible. I haven't created a ton of content in LA because it's a place for me to recharge in between work, but I'd like to put some blog posts out in 2020 with a focus on visiting Los Angeles!
West Virginia
West Virginia was my first press trip of the year. Since I've spent so much time in Virginia over the last few years, I was curious what West Virginia had in store — and I had never been! We spent five jam-packed days exploring the state top to bottom and got to partake in some fun winter activities. Some of the highlights for me were skiing at Snowshoe Mountain, staying at the historical Greenbrier Resort, and taking in the snowy winter landscapes at Blackwater Falls State Park.
Read More: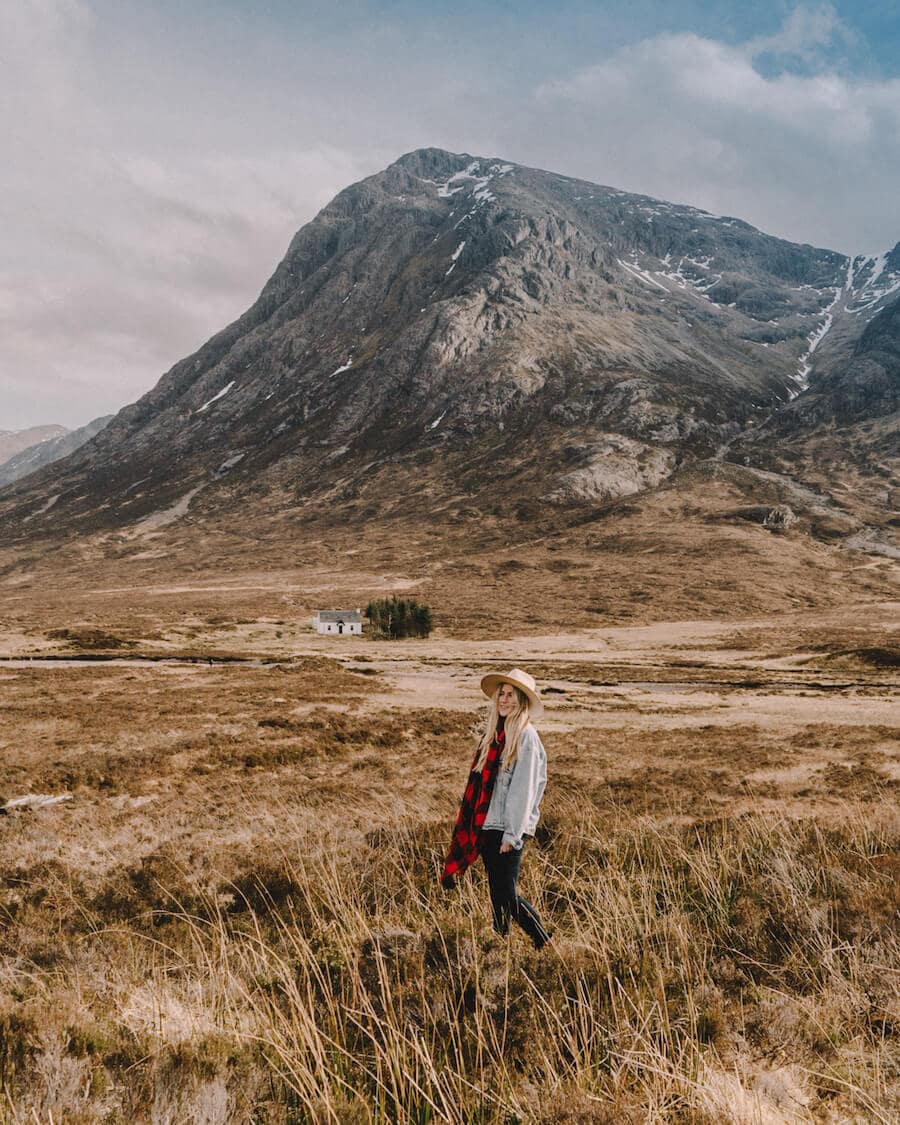 Scotland
When Visit Britain invited me and my travel buddy Jess of @Bontraveler out to Scotland to road trip through the Scottish Highlands, my answer was obviously yes. This storybook landscape is perfect for road tripping and I literally wanted to pull over to take photos every five minutes.
Our itinerary started in Inverness and took us south towards Edinburgh, with pit stops at iconic Scottish spots like the Isle of Skye and famous Harry Potter train. Along the way, we tried to make friends with Highland Cows every chance we got but were mostly unsuccessful. Next time!
If you're looking for a trip with stunning scenery, tons of history and a lively eating and drinking culture, this is the trip for you.
Read More:
Rome, Italy & the Amalfi Coast 
From Scotland, I flew directly to Rome for another project with City Wonders, which is one of the highest rated tour companies in the world. City Wonders crafts epic small group tours in Rome and other major cities in Europe, where they have some of the best access to major landsmarks and an incredible roster of guides. During our trip with them in Rome, we were able to get first access into the Vatican, skip all the lines at the Colosseum, take a memorable walking tour to see some of Rome's top sites, and day trip down the Amalfi Coast.
I hadn't been to Rome since I visited with family when I was younger, and I loved going back as an adult. Visiting Rome is like seeing an entire city-sized museum. Everywhere you turn there is something ancient and incredible to be discovered and I had so much more appreciation for it this time around.
Read More:
Belize
Probably one of the more fun and laidback adventures of 2019 was my 8 day trip down to Belize. My friend Megan runs the group tour company Legit Trips, and Caye Caulker, Belize is one of their most popular destinations. She invited me down to experience a Legit Trips adventure in full force and I couldn't have asked for a more fun tropical escape.
We clocked plenty of hours in the sun with drinks in hand, took a catamaran cruise out to swim with nurse sharks, and ate all the local island food. Caye Caulker is one of those places you could totally go on vacation and just end up never leaving…it sucks you in like that!
After Caye Caulker, we split from the group and went down to the Placencia region for some scuba diving and did a day trip to a remote private island. One thing is for certain, I definitely need to add more tropical destinations — and diving trips — to my 2020 travel list!
Read More: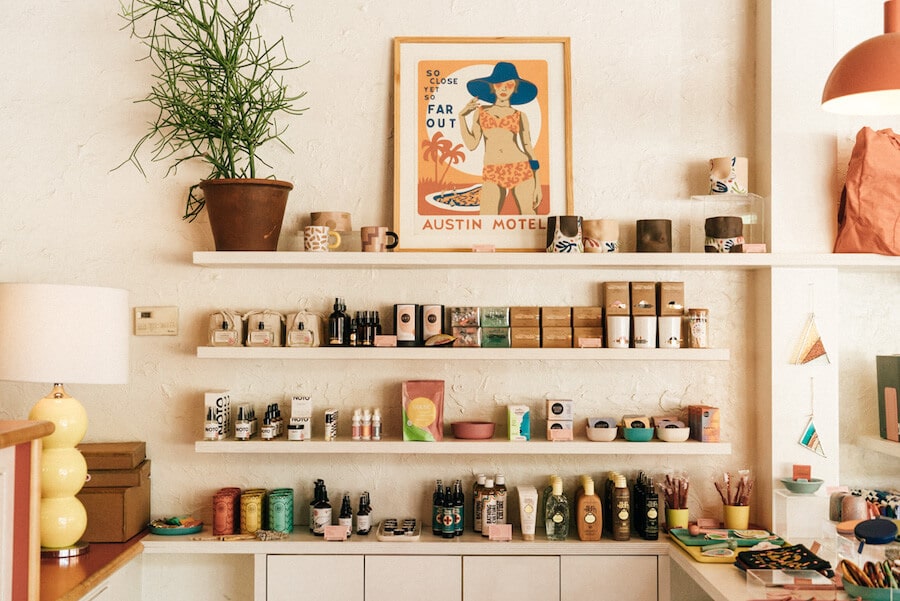 Austin, Texas 
Just a few weeks after parting ways with my friend Megan of Legit Trips, I decided to go visit her in her home of Austin, Texas. This was my second time visiting Austin within the prior 12 months and it's a city I'd definitely like to spend more time in. It's quirky, has a great music and food scene, and is home to probably one of the more epic party streets in America: Rainey Street. Don't worry, we spent lots of time there.
Read More: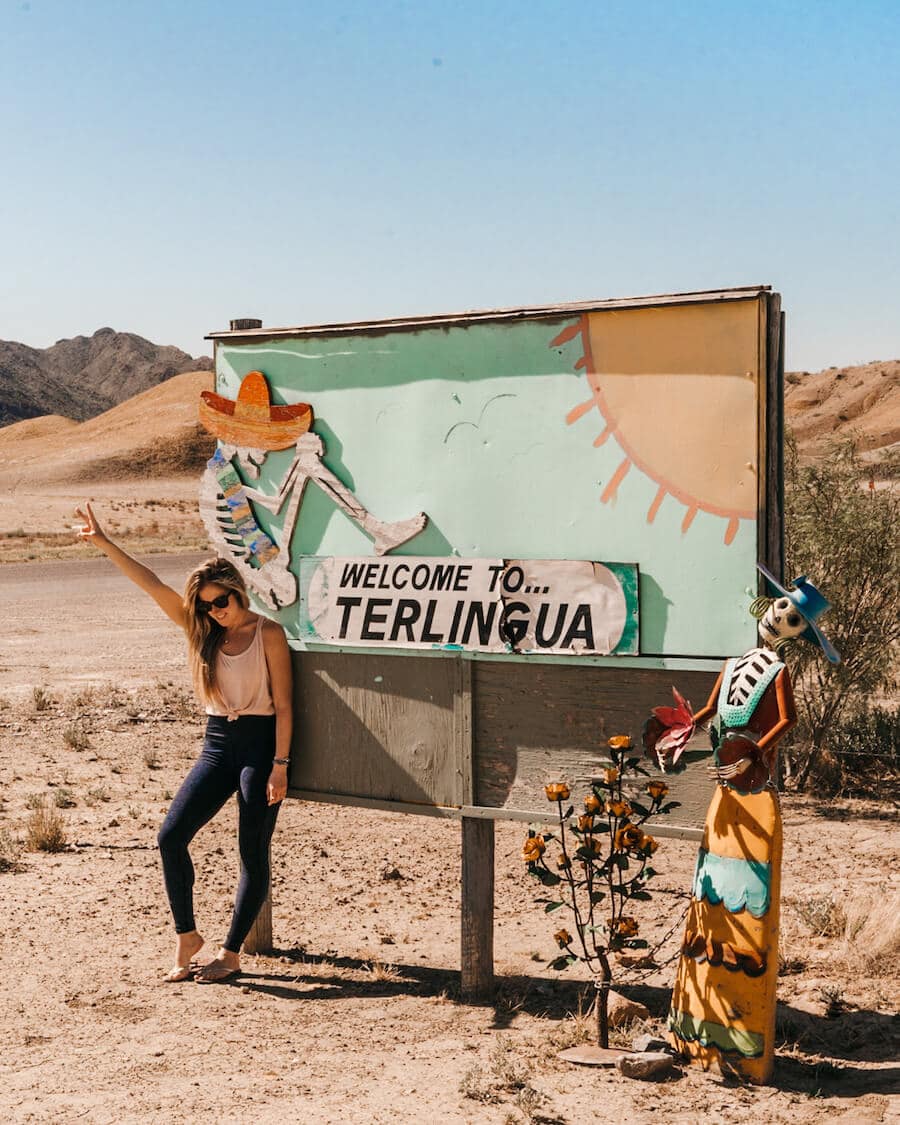 West Texas Road Trip
Continuing on my Texas travels, I flew from Austin to El Paso to kick off a project with Visit Texas which turned out to be such a pleasant surprise in so many ways. I was initially attracted to the project because two of the destinations on the itinerary (Big Bend National Park and Marfa) were high on my bucket lists. However, all of the landscapes that we visited throughout this part of West Texas blew me away.
I was initially nervous for this trip because I was going to be traveling with a group of other creators I had never met, but it turned out to be one of the most fun trips of the year! We were all stuck in a car road tripping for 5 days straight without an AUX cord and the whole thing felt very pre-technology family road trip style. I'd do it all over again in a heartbeat! Check out my road trip mate's IG accounts here: @jacobthefu @tourist2townie @estherjulee
Read More: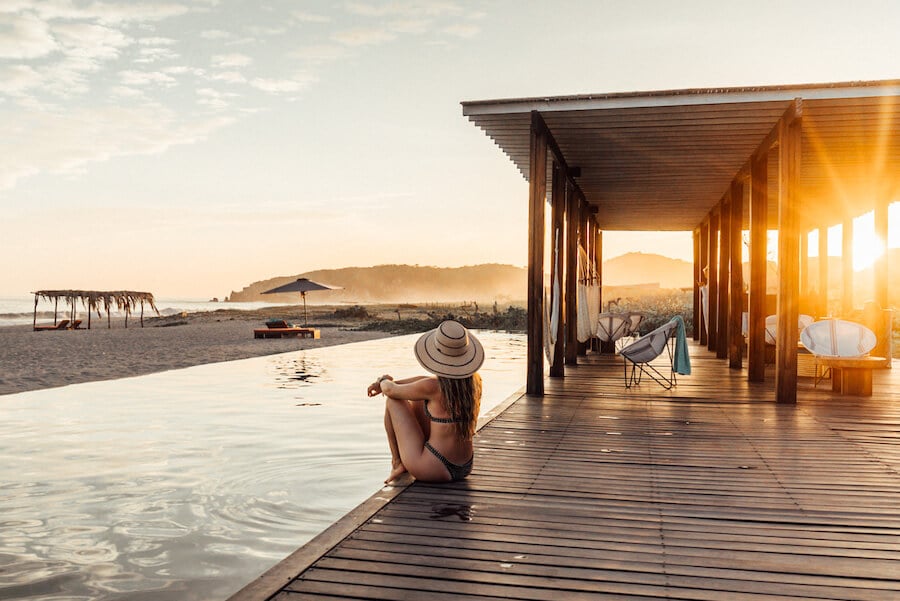 Oaxaca & Puerto Escondido, Mexico
This trip was a memorable one for me because it was the first major trip I'd taken in awhile that was not work related and was also 100% unsponsored — meaning, I paid full price for every single hotel and activity. I tried to make it a "vacation," but of course I love taking photos on all of my travels and sharing my tips with you guys, so I couldn't not write anything about it, right?! Two of my best friends Lauren and Natalie joined me for this trip and we started in Oaxaca city, day tripped to Hierve El Agua and capped off the trip with a relaxing few days in the beach town of Puerto Escondido.
Mexico will always be one of my favorite destinations to visit and the diversity of the country never ceases to amaze me. This was probably my 10th trip to Mexico and Oaxaca was so different than any other place I've been so far. If you're a foodie and love Mexican food and mezcal, you need to go to Oaxaca asap.
Read More: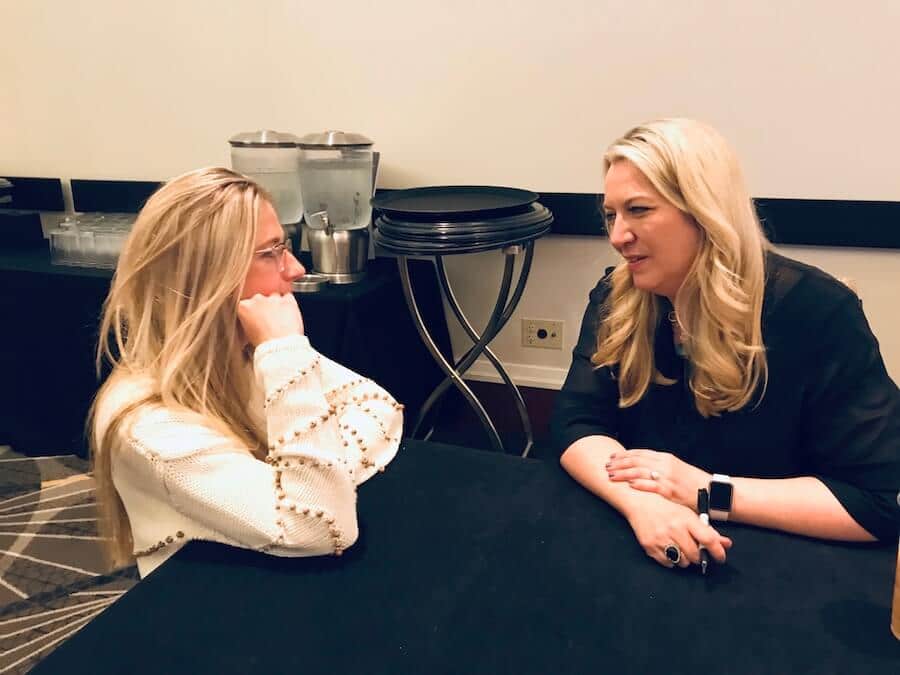 Boston, Massachusetts
At the end of June I flew out to Boston for the annual TravelCon conference put on by the team behind Nomadic Matt. This was my second year going to the conference and is always a great time to meet new industry contacts and catch up with blogging friends. This year was especially memorable though because I got to meet one of my biggest writing idols, Cheryl Strayed. I've probably read Wild three times, and her story about losing her mother is similar to mine in a lot of ways. To be able to meet her in person and share that with her was beyond cool. (I may have cried). 
Helsinki, Finland
From Boston, I flew out to Helsinki, Finland for a project with MyHelsinki Residence. Helsinki is another destination that really pleasantly surprised me this year. The city was never super high on my bucket list, but as we explored for a full week, I discovered more and more how much of a hidden gem Helsinki truly is.
If you're an architecture and design lover like me, there is so much to do and see in the city. Some quick favorites to add to your list: A visit to Studio Aalto, the Oodi Central Library (the structure itself is insane), and the Kiasma museum. Also a must: Day trips to Suomenlinna Island and Tallinn, Estonia!
Read More:
Tallinn, Estonia
An unexpected add on to our Helsinki itinerary, Tallinn was a fun day trip that I only wished was longer. This is one of the most charming cities in Europe in my opinion and though touristy, I loved exploring Tallinn's storybook Old Town as well as some spots a bit off the beaten path. The central part of Tallinn is so tiny that it's easy to accomplish a lot in one day here as long as you're wearing good walking shoes!
We dined on traditional Estonian fare, hit up a local's-only brewery, hiked up to the viewpoint, taste tested caviar and spice almonds (not at the same time, thank god), shopped in an antique market, drank at least one cup of coffee, and perused the Old Town square…all in a day!
Read More:
Paso Robles, California 
At the end of August I road tripped up to California wine country for a retreat in Paso Robles. My friend Betty who runs the travel company, NoMoon Travel, was hosting a group of her ambassadors, and it was an awesome few days spent wine tasting and making new friends. I haven't written up a post on Paso yet because I don't feel I covered enough ground to do a full guide, but hopefully I'll get back in 2020 and share more with you guys. If you're headed up to the area, I'd definitely recommend visiting Robert Hall, Vino Robles and Eberle — those were my three favorites! 
Northern California Road Trip 
I've been wanting to work with Visit California since starting my blog, and this year I finally got a chance to partner with them on a road trip up the Wild North Coast. This trip was especially exciting because even after living in LA for a cumulative 5 years, I had never been to the part of the state north of Napa Valley.
This trip started in Sacramento and took us through Mendocino County all the way up the coast to Trinidad where the Redwood forest meets the rocky coastline. This is a wildly stunning section of California, and it's the perfect road trip itinerary for nature lovers who want that iconic mix of ocean views and towering Redwoods.
Read More:
Palm Springs and Joshua Tree, California
One thing I wanted to do this year was explore more of California now that I'm a resident again. I had been to Palm Springs and Joshua Tree already in the past but had never covered it much for the blog, so I set out with my friend Hannah on a long weekend getaway to adventure through the desert.
We checked in to Sparrows Lodge in Palm Springs and set out to explore the downtown area including the city's fabulous art museums and restaurants. Then it was off to Joshua Tree to stay out in a remote area of town in my friend's cozy Airbnb cabin, El Rancho. We spent a couple days off the grid adventuring around Joshua Tree National Park and the town's other local gems. If you're looking for a great California getaway with a mix of outdoor adventure and culture, Palm Springs and Joshua Tree are a great pairing.
Read More:
Oktoberfest in Munich, Germany
This was probably the most spontaneous trip I took in 2019. Oktoberfest has always been on my bucket list, but when I saw a flight deal on Scott's Cheap Flights for round-trip tickets to Munich, Germany DURING Oktoberfest for about $400, I jumped on it. Furthermore, I booked the lower priced ticket with my Ultimate Chase Rewards points to fly for free with much fewer points than I'd normally need. I had no idea where I would stay or who I would go with, but I decided to trust my gut and just book it. 
Fast forward a couple months and my friend Jeremy of Travel Freak happened to be living in Germany for the summer. We met up at the festival and spent two crazy days making our rounds to some of the best Oktoberfest tents and eating all the German street food. They say you haven't been at Oktoberfest long enough until your wrists hurt from holding heavy beers, and boy were my wrists hurting. Guess two days was enough! 
I haven't done a post yet about my Oktoberfest experience, but I'll be writing it up as dates get closer to Oktoberfest 2020! Stay tuned.
Prague, Czech Republic
Straight from Munich, I hopped a FlixBus to Prague where I embarked on a three day solo adventure. To be honest, even though I got my start in blogging doing a solo trip around the world, I hadn't traveled solo in quite awhile. While I do love it, the fact is when you travel for a living, going it alone can get…well, lonely. Not to mention it's more challenging to get content without a helping hand.
Since I had a few days to spare in between Germany and a project in Slovenia, I decided that Prague would be a great place to visit solo — so many of you recommended it to me on Instagram, so thanks for that!
I didn't want this to be a sponsored trip, so I stayed in a hostel for the first time in ages to get that true solo traveler feeling again. I'm not going to lie — I think my hostel days might be over, but I do want to make a point to do more solo travel each year. The first day felt pretty lonely, but by day two I was in a good groove and enjoying covering the city at my own pace.
I fell in love with Prague. It's one of the most beautiful cities I've ever visited and I couldn't get enough of all the views from above — so much so that I wrote a whole post about it. See below!
Read More: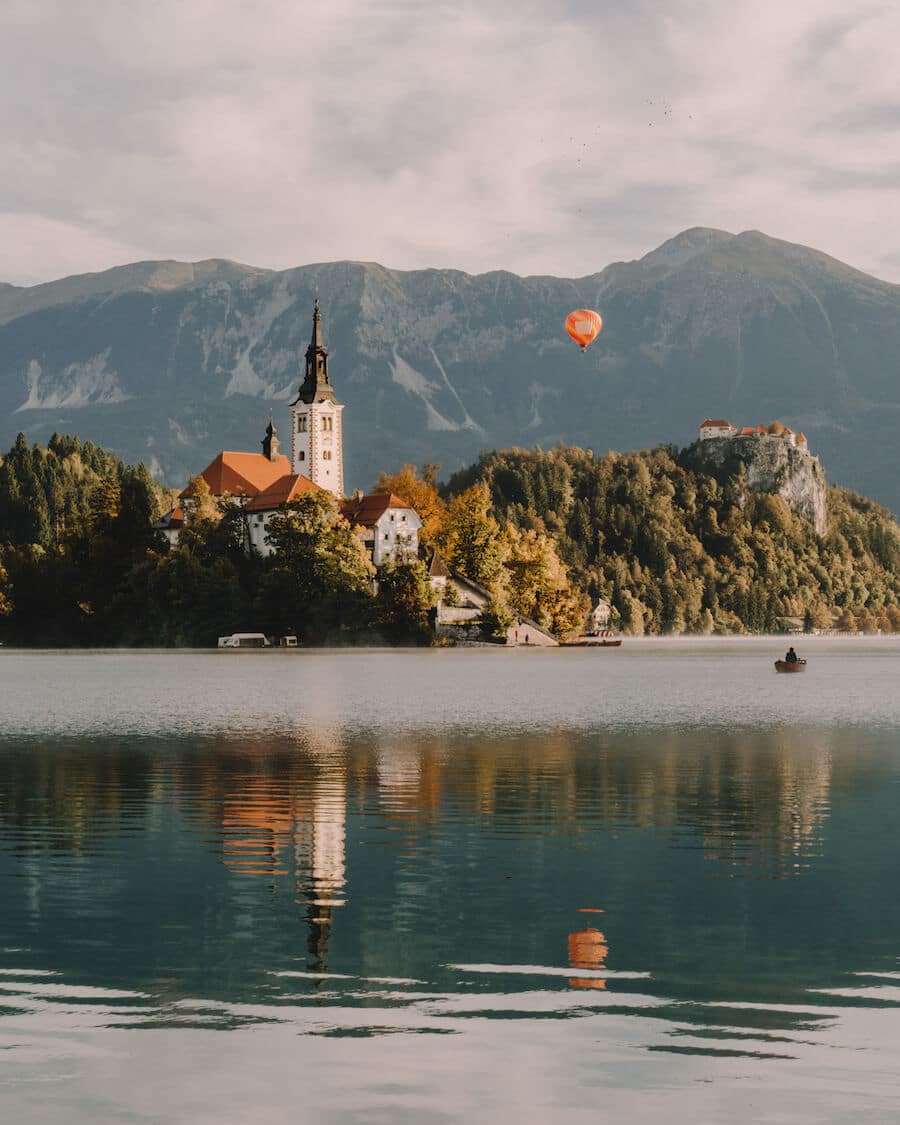 Slovenia
Slovenia was my favorite trip of the year, hands down. Along with my travel buddy, Jess, we got to work with Slovenian Tourism to cover some of the most beautiful regions in the country, from the charming cityscapes of Ljubljana and the fairytale town of Lake Bled to wine country along the Italian border, and all the mountains and valleys in between — quite literally. I've never been to a destination that was such magic to photograph. Each day brought a stunning new scenic overlook, epic sunrise spot or magical mountain scape. Ugh, Slovenia I'm in love.
There will be more posts to come, but if you're interested in traveling to Slovenia in 2020, the posts below should get you started!
Read More:

Albuquerque, New Mexico
Just a week after I returned home from Europe, I was off on another flight to Albuquerque, New Mexico where my best friend Lauren was getting married at the historic Los Poblanos Inn. Between all the wedding duties and excitement, I didn't have much time to take photos of the location but it was seriously stunning.
If Albuquerque is on your travel list I would definitely recommend staying at the Los Poblanos. The whole property is situated on a lavender farm and the foliage was breathtaking at the tail end of October. They also boast one of the best restaurants in the city (Campo) and their farm shop is meticulously merchandised. Such a gem.

Santa Barbara, California 
While I was taking a breather from flying in November, I decided to do a last minute solo getaway up to Santa Barbara to check out the Hotel Californian. This is a property I'd been wanting to stay at for some time and it didn't disappoint. It overlooks both the coastline and stunning Santa Ynez Mountains and is conveniently situated right on State Street in the heart of the Funk Zone. You can check out all the drool-worthy interiors in the post below! 
Read More:
Toronto, Canada
Every year I try to do a small trip that's completely offline. This year, I decided to take a trip to Toronto to visit a friend before heading back East for the holidays. We explored the Christmas markets, took a trip up to the CN Tower (the tallest building in the Western Hemisphere), and ate our way through some of Toronto's cutest neighborhoods. I don't think I took a single photo and it was glorious. Perhaps I'll head back in 2020 and actually try to put together a blog article for you guys!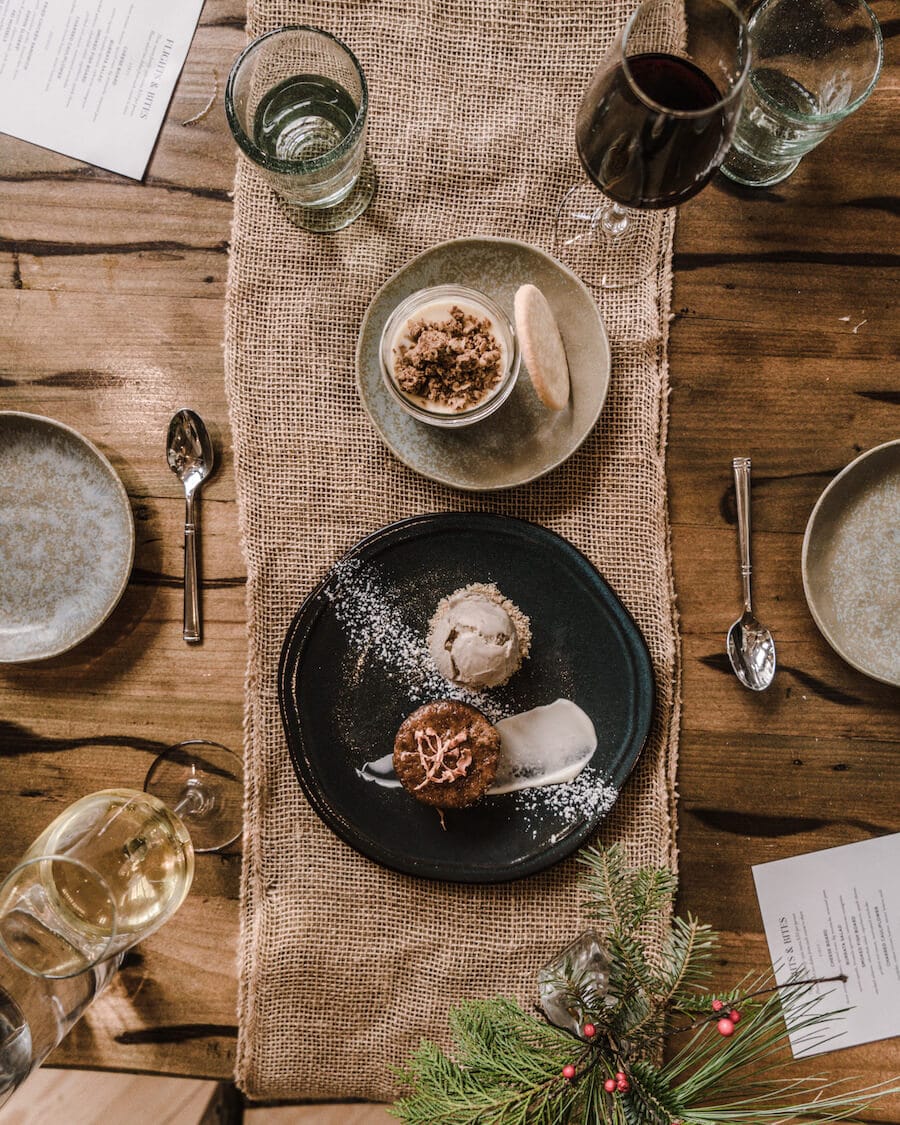 Charlottesville, Virginia 
The last stop of 2019 and where I currently write this post from is Charlottesville, Virginia. As I've mentioned before, Charlottesville is where my mom and stepdad moved in 2013 before my mom passed away a few years later. I spent about three years living here off and on in between travels, so this town holds a special place in my heart.
This time around though I got to collaborate with the Virginia Tourism Board to showcase some of the best things to do in the area. Of course my favorite things to do when I'm home are eat and drink — especially during the holidays! My friend Lauren flew out to join me for an epic three days visiting as many wineries as humanly possible and I had a blast being a tourist in my own city. And drinking all the wine, duh. If you're looking for a fun weekend getaway idea in the US, definitely add drinking your way through Charlottesville's Monticello Wine Trail to your list.
***
As you can see, even though I slowed down on travel in 2019, it was still a busy year with lots of exciting new destinations. Hope this post gave you an honest look into what life looks like as a travel blogger and some of the challenges and bonuses that come with it! Life is chaotic and beautiful and I'm grateful for every part of it. Thank you to all my readers for helping me make 2019 another one full of great memories! Much love and success to you in the decade ahead!
xx
Michelle
---
Planning a trip right now? Don't miss my go-to websites for booking everything from flights and tours, to accommodation and more:
---