When my friend Betty first invited me to join her on a trip to Norway's arctic circle in December, I was a little hesitant. Ok, make that a lot hesitant. I consider myself to be a sun bunny and would happily enjoy glorious sunlight year-round if I could. However, the possibility of witnessing the Northern Lights and experiencing Norway for the first time was swaying my better judgment. So, I booked the flights and decided to make a trip to Norway in winter official.
Come December 12th, I was off on a flight to Oslo, with two smaller internal flights that would finally land me in our first stop of the trip: Svolvær. This small town (the population is under 5,000) sits approximately 115 miles north of the arctic circle in the Lofoten Islands and experiences Polar Night from around November to January.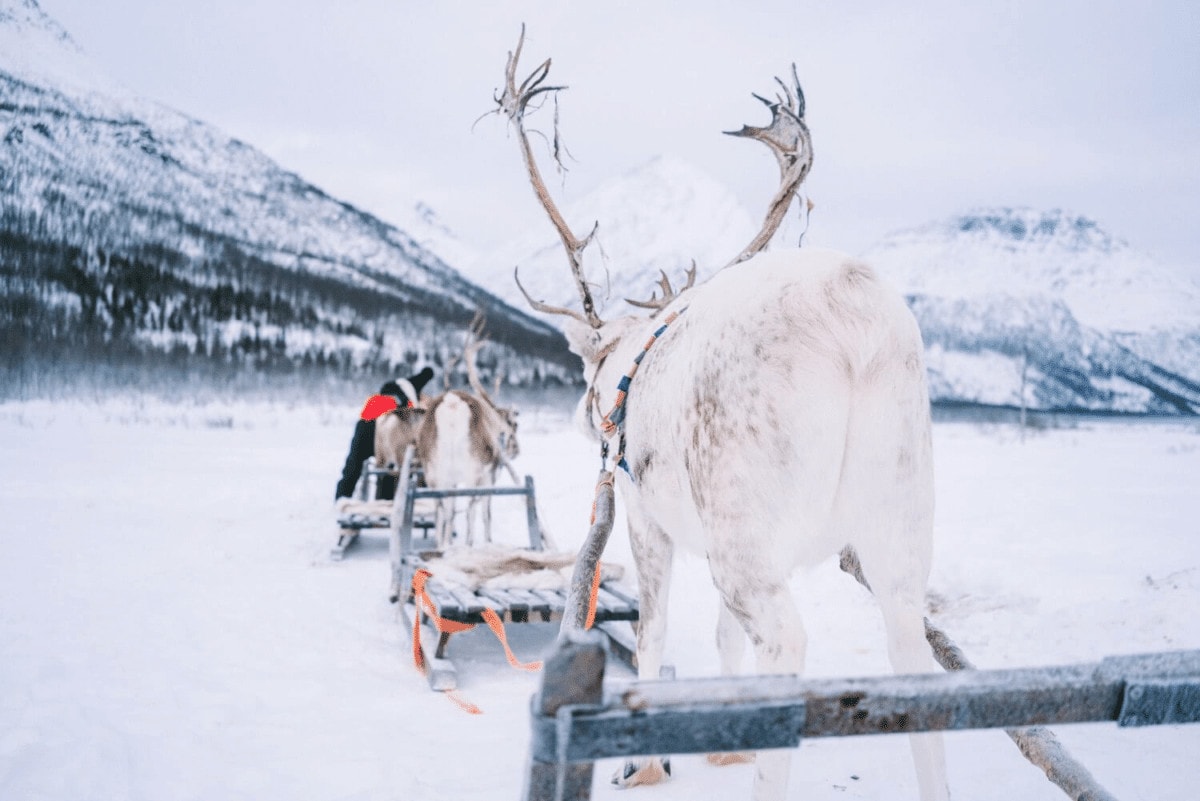 What is the Polar Night?
The Polar Night happens in the most northern and southern regions of Earth when the sun doesn't rise for over 24 hours, due to the sun's positioning below the horizon. This "endless night" effect only happens in areas that are in the polar circles — and how long it lasts depends on how close to the north or south pole a location is in latitude.
The opposite of polar night is the Midnight Sun, which happens between May and July in Norway when the areas north of the Arctic Circle experience sunlight 24 hours per day. The sun never sets!
But Don't Worry…There's Still Some Light!  
When we first arrived in Svolvær, we were told by locals that we had just missed the "good weather" and were going into a period of cloudy days ahead. Yippee! Can you sense my sarcasm?
The truth about the Polar Night is that while the sun doesn't technically rise, you do actually experience some light contrary to popular belief — you just don't actually see the sun itself since it's sitting below the horizon.
However, the amount of light you'll get is very dependent on how clear the sky is each day as well as the kind of terrain you're in (ie. if you're in a very mountainous area, much of the sunlight could be blocked by tall peaks). Still, there is only ever about 3 hours of light per day and in my experience the best hours for light during our trip were between 10 AM and 1 PM.
Since we arrived to Norway during a cloudy spell, our first few days above the Arctic Circle were pretty dark. We still ventured into town and went on an incredible sea eagle boat safari through the fjords in Svolvær, but the light was quite dim those first days and we spent a lot of time inside getting cozy and catching up on work.
Then…we caught a clear day! Without the clouds blocking the sky, the light was significantly brighter and it was much easier to get photos of the beautiful landscapes around us. Still in mid December at its brightest, I would say you can expect the amount of light you'll get to be on par with the level of light about 1-2 hours before any typical sunset.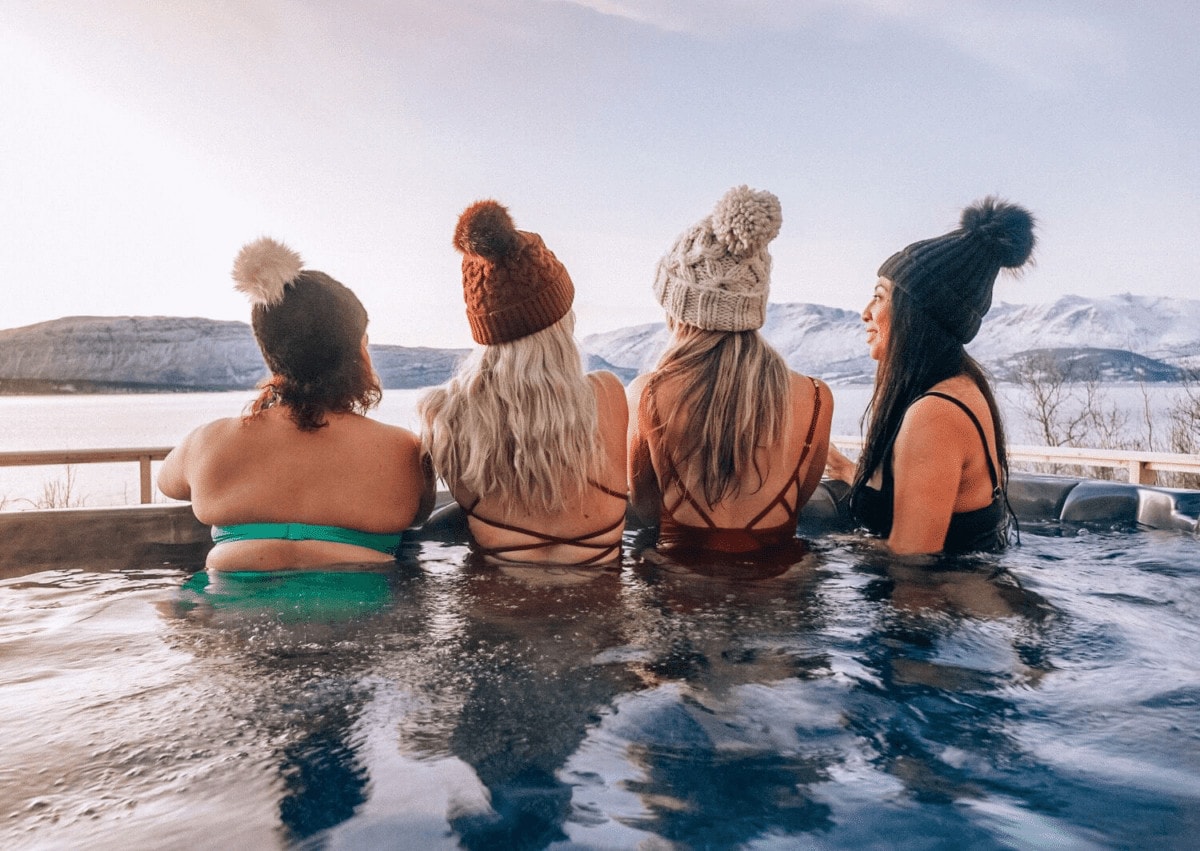 The next stop on our trip was to Tromsø, which is a bigger city of about 70,000 people and sits approximately 200 miles north of the Arctic Circle. I personally didn't notice much of a change in light from when we were in Svolvær, but I imagine that it is slightly more limited since it sits closer to the North Pole.
You're probably thinking to yourself right now, why the heck would I travel to Norway in the dead of winter if it's dark most of the time? Isn't that a waste of a trip? And my answer is absolutely not.
While the first couple of days felt a bit jarring, I came to enjoy the vibes of the Polar Night during my 10 days in Norway and got used to it pretty quickly. If you're considering a trip to Norway during winter, I've listed some of the pros and cons below to help you make your decision (and hopefully persuade you not to write off a visit this time of year)!
PROS OF VISITING THE ARCTIC CIRCLE IN WINTER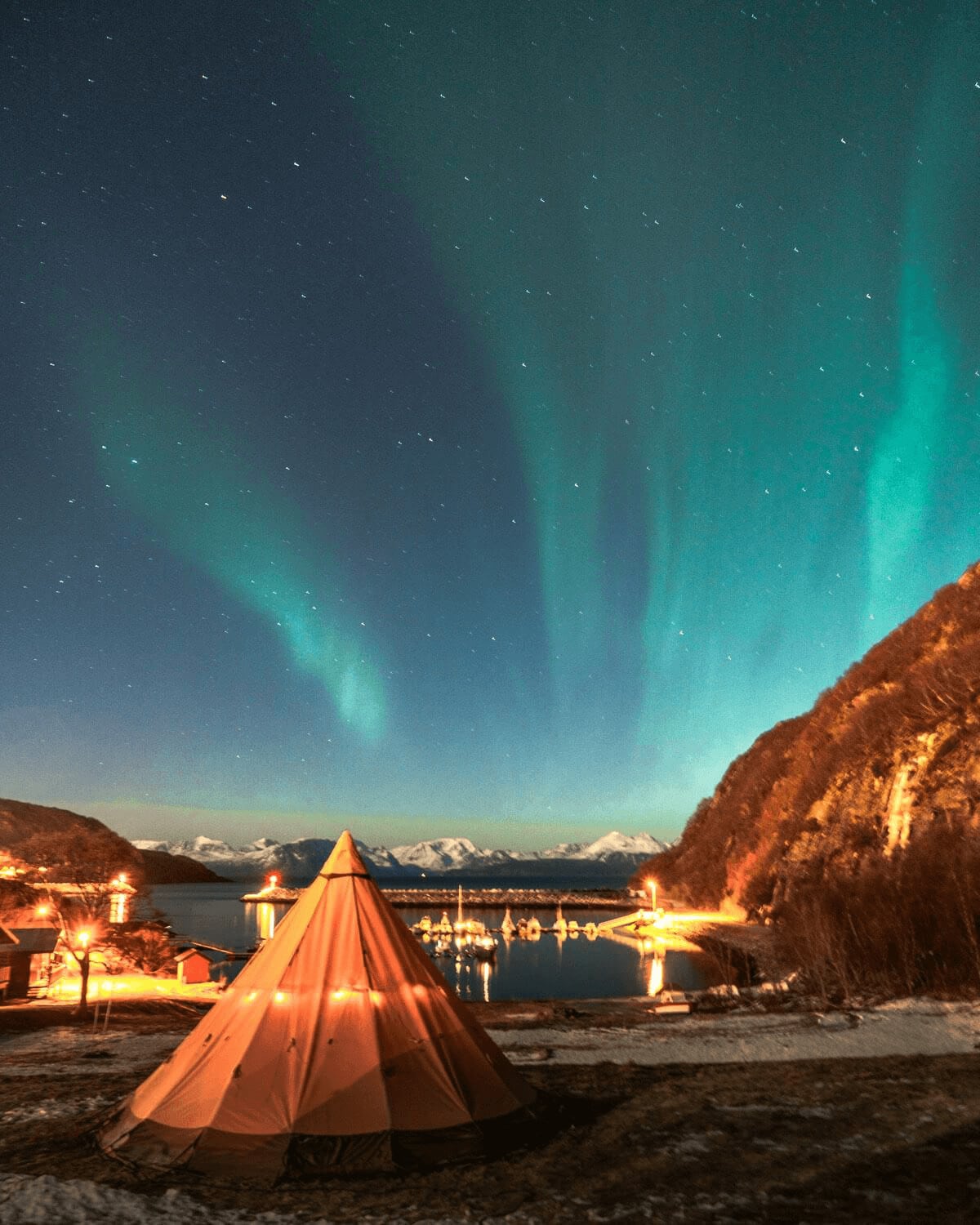 Seeing the Northern Lights
This is the obvious pro of visiting Norway in the middle of winter: you have a much greater chance of seeing the Northern Lights! While the Northern Lights technically happen year-round, you can't see them with the naked eye unless you have complete darkness, so winters in the Arctic Circle provide the best time for viewing.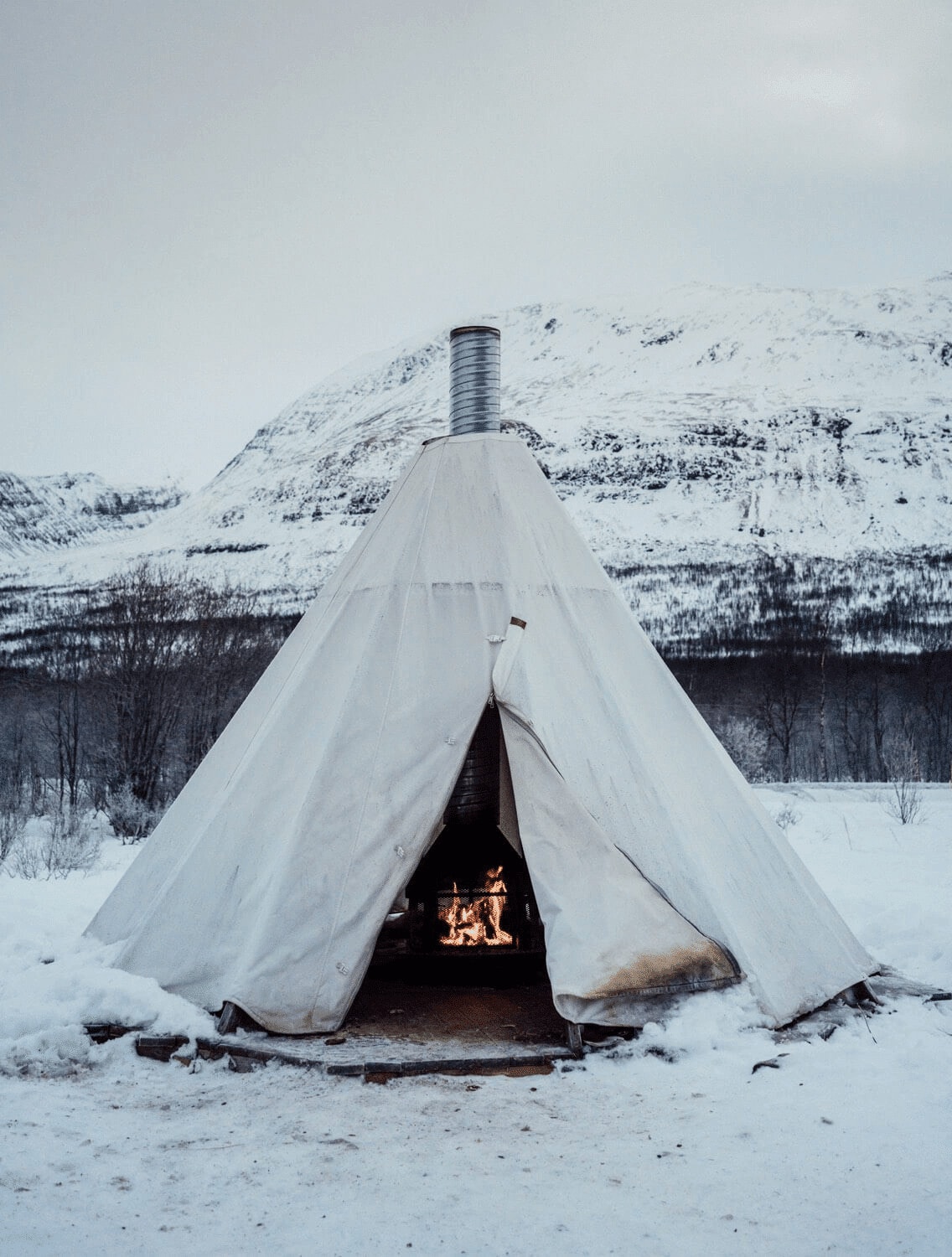 Romantic Vibes
If you're a couple looking for a creative honeymoon idea full of adventure, visiting the Arctic Circle in Norway during winter could be the trip of a lifetime. There is something very romantic about experiencing the Polar Night.
Norwegians are great about embracing this time of year, which means adorning cafes and restaurants with candles, and putting on the cozy vibes all winter long. Plus, you won't feel guilty about having lazy mornings snuggling in bed when the light doesn't show its face until approximately 10 AM!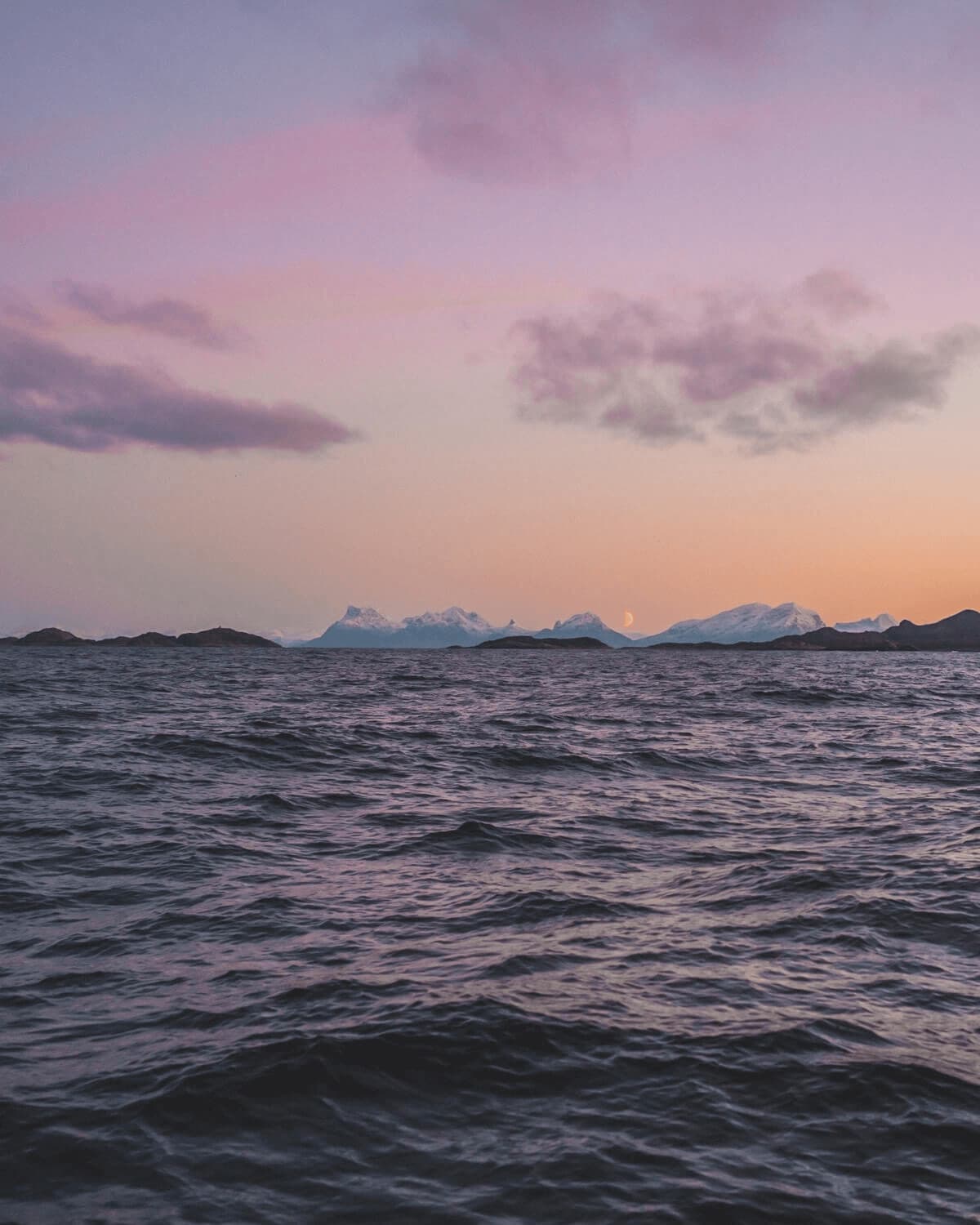 Endless Golden Hour
Shooting during this time of year can be a challenge, but what makes up for it is the never-ending golden hour light and sunset colors that fill the sky this time of year. We were blown away by all of the pink and purple tones that constantly lit up the sky while the light was present. It truly made for a lot of awe-inspiring moments.
The Snow is Gorgeous
When I lived in New York City, I loved the snow for about a day and then it would quickly turn into a disgusting brown sludge. This is so not the case in Norway. Here, the snow is pristine, glittering, even heavenly.
It didn't actually snow when we were in Norway, but as we headed up to Tromsø, there was already snow on the ground so we luckily got to enjoy its beauty. I specifically remember one drive as we were careening over mountains roads that I kept catching the something glittering out of the corner of my eye. Upon further inspection, it literally looked as if the snowy ground was full of diamonds. I've literally never seen such pretty snow in my life, so if you do enjoy the snow you'll love Norway this time of year.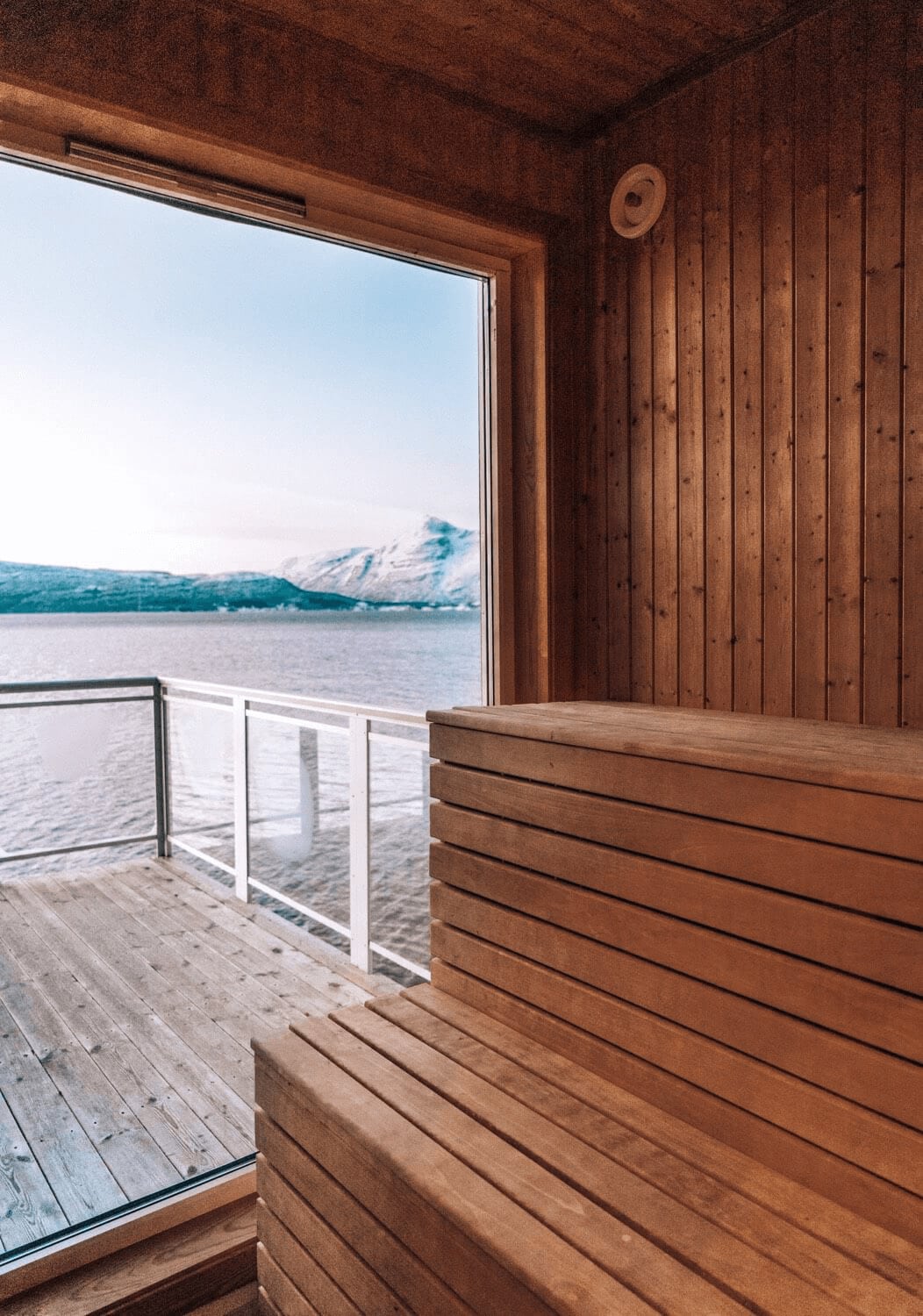 Winter Activities
Sure, during the summer you can explore beautiful hikes and even beaches in Norway, but the winter activities in this country are literally once-in-a-lifetime.
Did you know that you can go reindeer sledding in Norway? Yep, that's a thing. There's also skiing, dog sledding, snow mobiling, snow shoeing and much more.
Plus, there's plenty of relaxing winter rituals like visiting the sauna (and then if you're brave going for an ocean dunk), hot tubbing under the Northern lights or visiting the Vulkana Spa which is on a boat (yep, you read that right — a spa on a boat). These just wouldn't be as fun to do in the hot summer months.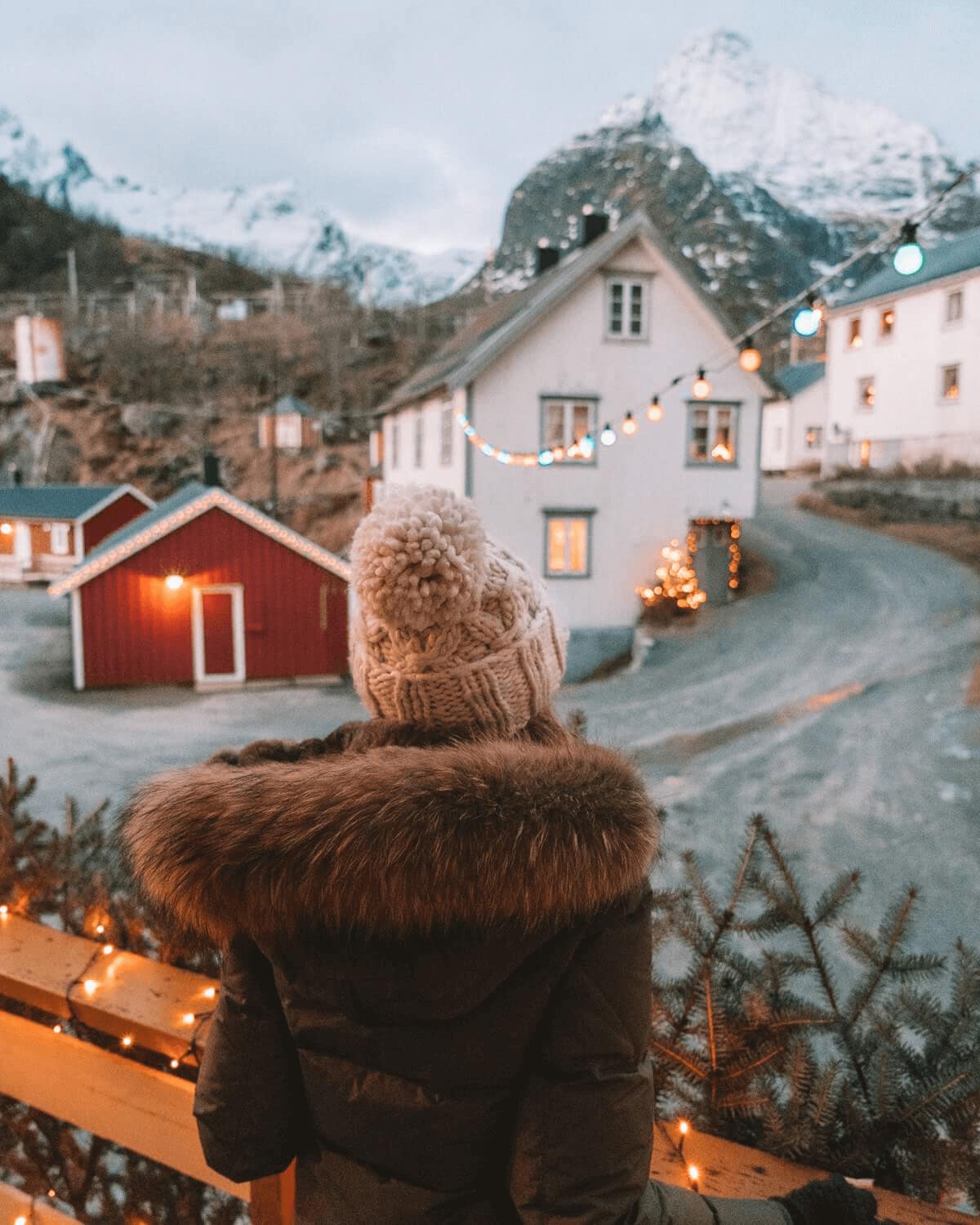 Holiday Charm
My absolutely favorite part about visiting this time of year was experiencing all of the holiday charm. From cozy shop windows to all of the Christmas lights decorating homes in each quaint Norwegian town, it's clear that Norwegians put extra effort into holiday decorations to compensate for the dark winters.
It's a Bucket List Experience You Have to Do Once
And if nothing else, it's worth it to experience once just to tick it off your bucket list, because I mean how cool is it to say you've visited a place where the sun never rises?! Definitely a good dinner conversation that you can pull out of your back pocket in the future.
CONS OF VISITING THE ARCTIC CIRCLE IN WINTER
It's Challenging as a Photographer
If you're into photography like me, then the lack of light will be tricky for you to work with. Between the combination of limited light hours in the day plus the unpredictability of clouds, you'll have less time than usual to capture the photos you want during your trip.
For this reason, I don't recommend a short stay in Norway during winter because if you catch bad weather you might not get any great light at all. We visited for 10 days and there were plenty of opportunities to shoot in good light.
You Get Tired Earlier
It's a very bizarre feeling to have complete darkness by 2 PM, and in my case this made me feel quite tired and out of whack by early afternoon. This could have partially been due to jetlag as well, but your body may need time to adjust to the lack of light when you first arrive.
Feeling Rushed to Get Activities Done
If you're someone that only wants to do activities during daylight, you might feel a bit rushed to get everything done during the short window of light each day, so keep that in mind as you plan your itinerary. In my experience however, there were plenty of activities we did in the dark just fine, like snowmobiling, chasing the northern lights, shopping, etc.
So would you visit Norway during the Polar Night? Let me know in the comments below!
***
Live Like It's the Weekend was graciously invited to Norway as a guest of Nomoon Travel, but as always, all opinions are my own and I would never promote anything I don't freaking love.
LOVED THIS POST? PIN IT FOR LATER