Whether you're looking for a fun and laidback tropical escape or a weekend getaway exploring authentic Oaxacan culture, the surfing mecca of Puerto Escondido is a must and is a great add on to any trip to Oaxaca City.
With a few travel buddies in tow, it can make for one of the best girls' trip destinations and you'll definitely come home with awesome memories (and a tan!) after chilling on the pristine ivory beaches of PE.
But here's the kicker: traveling from Oaxaca to Puerto Escondido isn't as simple as you might think. I learned this the hard way during a trip with a few girlfriends of mine.
We planned to split our time between exploring urban life in Oaxaca City and chilling in the sand in the small town of Puerto Escondido, and that's exactly what we accomplished.
But figuring out the best way to travel between the two areas (about 6 to 7 hours away in driving time) was more challenging than anticipated.
In this post, I'm breaking down all of your options for transport between Oaxaca and Puerto Escondido, so that you can make the most informed decision possible.
I hope this post will help you plan and organize your adventure better with all the details you need for your perfect getaway to Mexico's beautiful Oaxaca state.
The #1 Way to Get Between Oaxaca and Puerto Escondido
The overall best option between ease of book and affordability is to book a private transfer. This top-rated private transfer is reasonably priced and will take the stress out of figuring out how to get there on your own.

BOOK HERE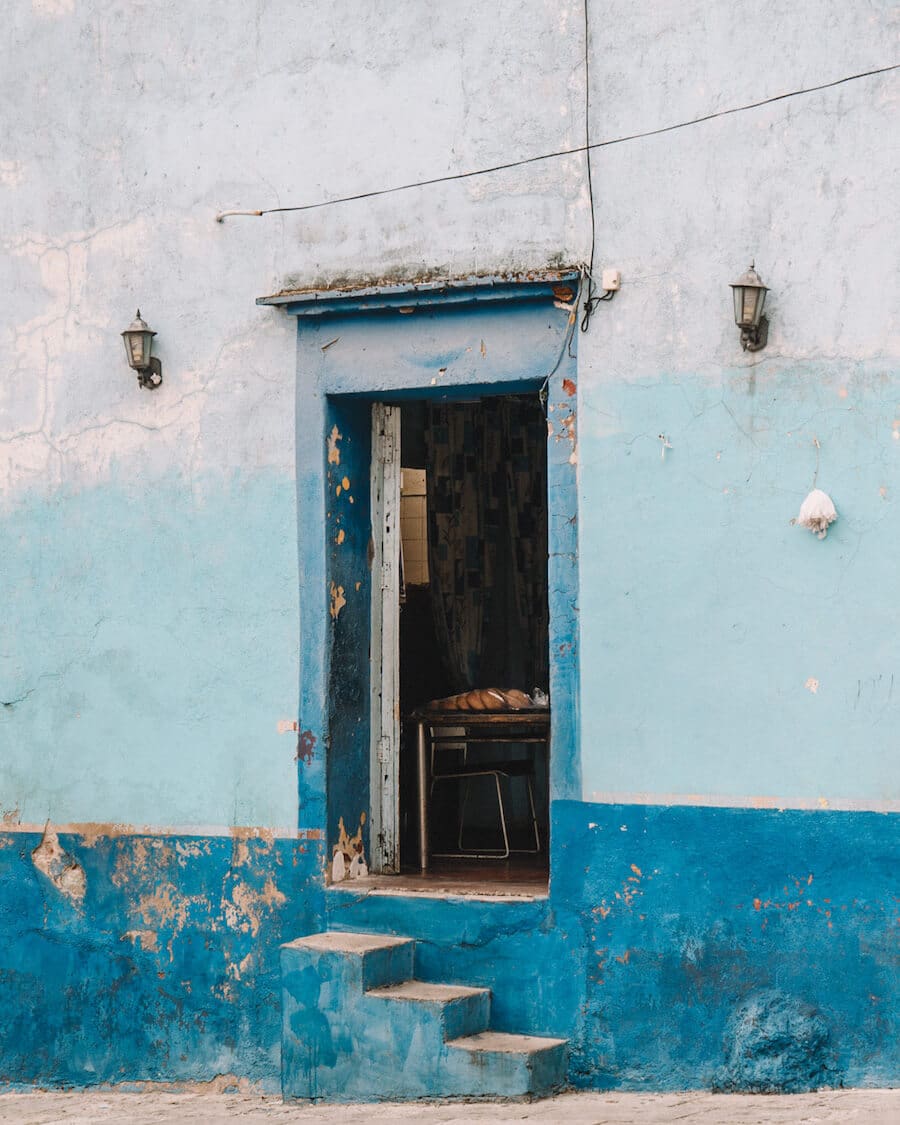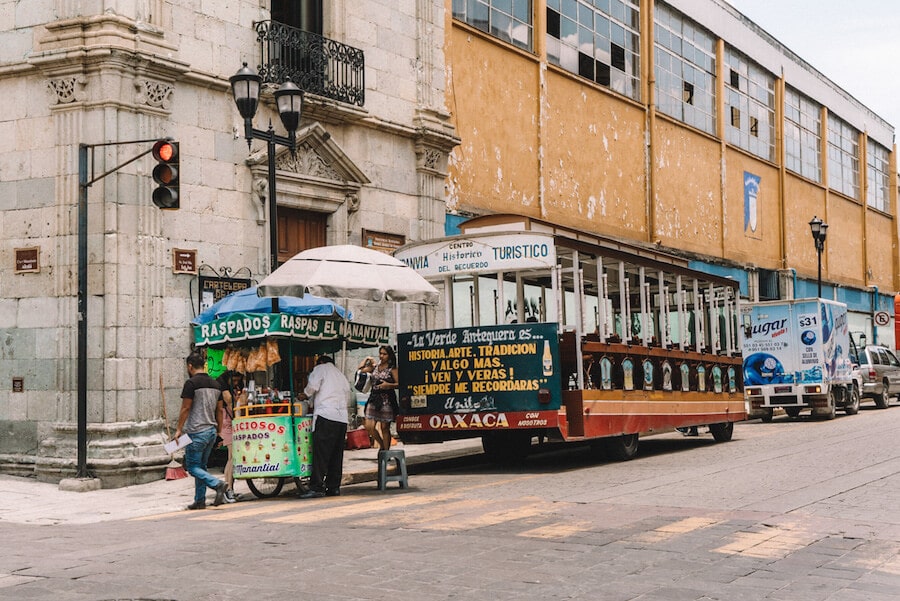 How to Get to Puerto Escondido from Oaxaca
There are 5 main ways to get from Puerto Escondido to Oaxaca, ranging from a quick flight to long rides on public buses snaking through the mountains, each with their own nuanced pros and cons. Here are each of the ways to get from Oaxaca to Puerto Escondido broken down one by one.
Option 1: Oaxaca City to Puerto Escondido By Plane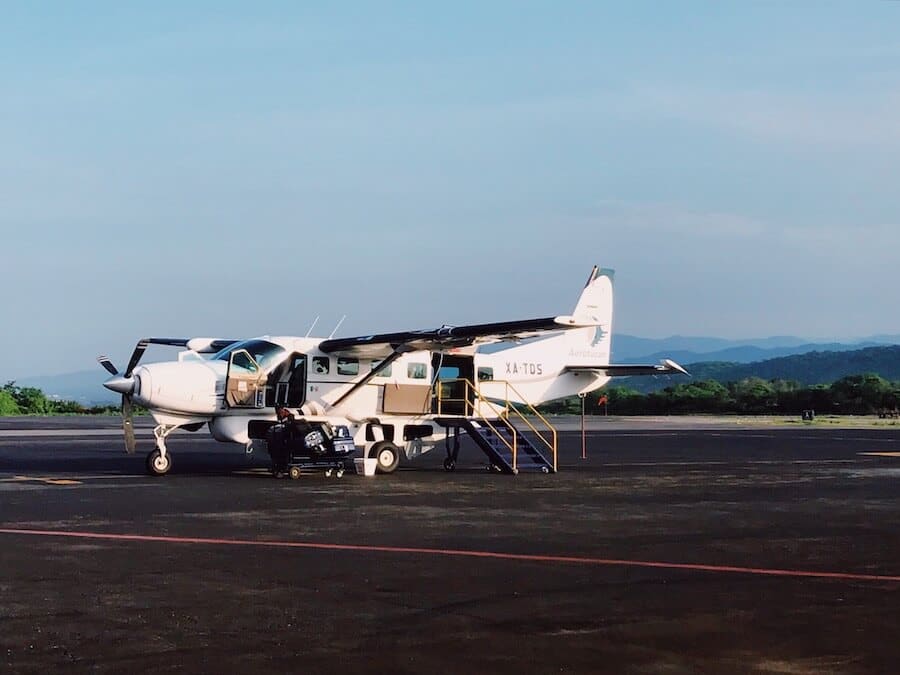 One of the best ways to get to Puerto Escondido from Oaxaca, especially if you're short on time, is flying. However, this isn't a flight option you can just pop into Kayak or Expedia.
If you do so, you'll notice that all the flight times are super long, which is because they all make a stop first in Mexico City which causes the route to be unnecessarily lengthy.
The most popular airline for direct flights from Oaxaca to Puerto Escondido is Aerotucan. I took this route one-way, spending around $130 US, with the flight taking approximately 40 minutes.
It's a very small plane so be sure to pack relatively light as luggage allowances beyond 15kg have supplementary add-on fees.
Another thing to keep in mind is that since there is limited availability, it's best to book flights in advance. We got lucky and were able to find three seats just a week in advance of our single leg, but other trips were already sold out.
If you know that a plane is the mode of transport for you, book it sooner rather than later!
Here are 4 ways to book your Oaxaca to Puerto Escondido flight with Aerotucan
Booking Online in Spanish
Head to the Aerotucan website where you'll find the latest availability and prices. You can reserve tickets online where current prices start at $3205 MXN depending on the day and season.
Bonus: There are occasional specials, so look out for them! Unfortunately, the website is only in Spanish, so if you have trouble booking your hotel reception can help you out.
Reserve Tickets at the Airline Counter
If you're at Oaxaca City or Puerto Escondido airport, you can reserve your tickets at the Aerotucan counter and pay directly. This might sound like a bit of a pain, but it's easy to pop by as Puerto Escondido airport is located just minutes from the beach and right next to town.
Book Through a Local Agent
There's also the option of going through a local agent. If you're staying in Oaxaca City, check with your hotel if they can help you make arrangements with an agent nearby. I didn't use this option but it can sometimes work out to be more expensive with a middleman, so keep that in mind.
Call the Airline Directly
Ring the airline directly (this is what we did at the suggestion of our hotel). Occasionally the airline encounters online booking issues and calling can be easier. They will ask you to email your passenger details and pay for the flight in advance to reserve your spot.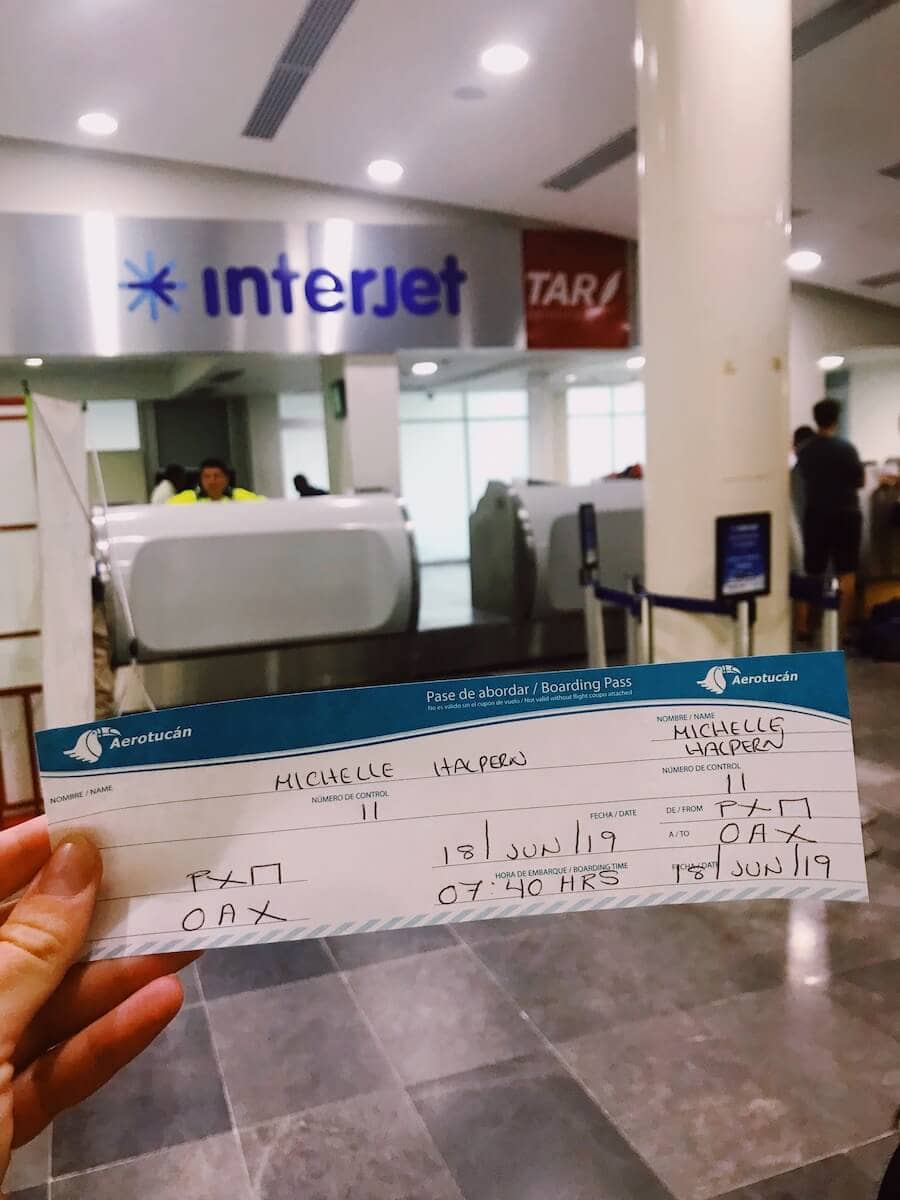 If you've left it a little late to book on Aerotucan, then the private airline AeroVega might also be an option for you. There's no website for this airline, no online booking system and the plane is very small with seating for up to 6 people.
The business and plane is run by the pilot himself and payment is done upon check-in at the airport in cash. You can email the pilot, Don Vega at [email protected] or call +529545880062 to inquire about availability and prices.
Pro-tip: To avoid a last minute panic for tickets, book well in advance. Depending on the season this could be anywhere from a few days to 2+ weeks ahead.
Read More: Don't miss my guide on where to stay in Oaxaca City!
Option 2: Taking a Private Car From Oaxaca City to Puerto Escondido
Traveling by private car is a great option if you're traveling with friends or family, and overall this would be my preferred method of travel for two main reasons:
1) It's the easiest out of all the methods to book. You can book this top-rated private transfer in under 5 minutes on Viator, whereas all the other methods are a bit more cumbersome to coordinate.
2) Driving through the mountains between the two areas is an experience in and of itself and it's a beautiful drive that you'll miss out on otherwise. We really got to see a different side of Oaxaca along this route.
We were originally planning on taking a flight, but they ended up being sold out between Oaxaca and Puerto Escondido, so we booked a private car. With the price of the transfer split between the three of us, it ended up being basically the same price as the flight anyway.
How Long is the Drive?
The drive is approximately 7 hours along zig-zagging roads, so if you're one to suffer from motion sickness, this may not be the best Oaxaca to Puerto Escondido route for you. The driver will make pit stops along the way so you can get some fresh air and buy some snacks, use the bathroom, etc.
What is the Best Transfer to Book?
For ease of booking, this private transfer on Viator has awesome reviews and is super straight-forward to book. It also seems to be more affordable than the price we paid for our transfer when we made the trip.
I like booking transfers in other countries through sites like Viator because it's a bit more official with a paper trail.
However, if you want to compare prices, I can recommend two drivers we experienced on our trip that were both wonderful: Edger (+52 1 951 252 9680) or Miguel Luna (+52 1 951 218 4700). You'll want to contact them for availability and book a few days in advance as it can get pretty busy during the high season.
Additional Bonuses of Booking a Driver:
Because it was a private car, our driver hooked up our Spotify playlists to the stereo and we made it into a fun road trip. We were able to book a pretty spacious car, so despite the long journey and winding roads we were quite comfortable.
Pro Tip: While we didn't personally experience this, there's a chance that you may come across a road blockade on this route, which is not uncommon in Oaxaca state. It's not dangerous but it could make your travel time longer, so it's best not to have a flight you need to catch on the same day, or to leave yourself with plenty of buffer time.
Option 3: Take the Mini Bus Between Oaxaca to Puerto Escondido
If you're on a budget and don't mind traveling with lower comfort levels, taking the sprinter van may be a great transportation option for you.
Prices with Service Express Arista or Villa del Pacifico Bus start at around $235 MXN and will take you from Oaxaca City to the bus station in Puerto Escondido.
It takes 6-7 hours along the same windy roads as Option 2 and can get pretty crowded with no bathrooms on board. Motion sickness can be pretty bad (I've heard stories), so take that into consideration if you choose the sprinter van option.
Pro Tip: This option can be booked with little advance notice and is great for those with a more flexible travel schedule and a much tighter budget.
Option 4: Rent Your Own Car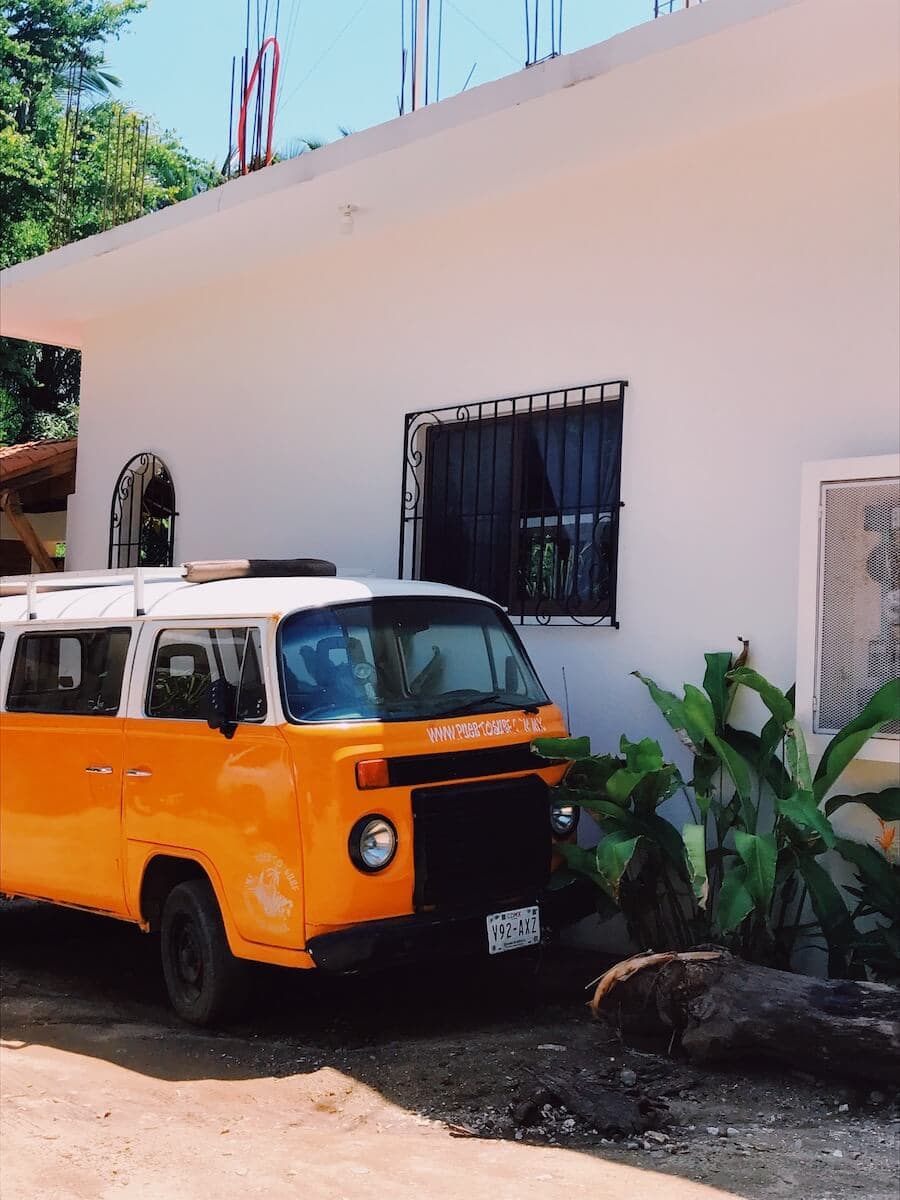 Road tripping is one of my favorite ways make the most of stunning natural scenery and independently see a country at your own pace. When you're with a group of friends, it's great to be able to share the driving and take plenty of pit stops in some of the small towns along the way.
When to Drive Between Oaxaca and Puerto Escondido:
I'd recommend driving during the day on this route as street lighting at night can be a little sketchy and there are some crazy turns along the road. Estimate a journey time of roughly 6-7 hours (provided there are no disruptions like road blockades).
If you leave early in the morning, you should arrive before nightfall.
How to Get Between Oaxaca and Puerto Escondido in a Car:
The two main routes between Oaxaca City and Puerto Escondido are highway 175 and highway 131. Of the two highways, 131 (approx. 160 miles) is the faster route but not in as good of condition as 175 (approx. 196 miles).
It's best to check for any road disruptions before you leave as it can be difficult to change track once you've set off.
FYI – This may be changing soon as the roads are scheduled to be upgraded. Mexico has been working on building a new highway that will shorten the drive time, but so far its completion seems to be halted due to some land disputes.
How to Book Your Rental Car:
If you choose this mode of transport, there are many car rental options in Oaxaca City, including all the big names (Hertz, Europcar, etc).
Car rentals can vary in price depending on the type of car and level of insurance and excess. And it's always best to check for hidden fees before renting the car! Prices can start from $40-50 US a day.
When I travel, I always prefer to book my rental cars ahead using Rentalcars.com, because they help you compare prices between all the top brands in one place!
Pro Tip: Aim to book at least 24 hours in advance, and if you're nervous about renting a car in Mexico, go directly to the rental company at the airport or in the city to get exact quotes and pricing.
Option 5: Hop the Overnight Public Bus From Oaxaca and Puerto Escondido
There's so much to be experienced in this part of Mexico, that if you want to spend more time exploring things to do in Oaxaca City during the day, traveling overnight might be a great option for you.
How Long Does This Route Take?
The big public ADO buses take approximately 10 hours and can be a more comfortable alternative with bathrooms and air conditioning on board for an overnight excursion.
This trip takes a much longer route around the mountains avoiding the windy roads, so if you're prone to motion sickness, this can be a cheaper and easier alternative for you.
How to Book the Public Bus:
The latest schedules from Oaxaca to Puerto Escondido can be found on the ADO website and tickets can be reserved in advance with 4 departure times daily. Promotional prices start from $299 MXN ($16 US).
Things to Consider Before Booking:
For those that don't mind sleeping overnight on a bus, it's a nice option for combining transport and accommodation, saving you a night's stay in a hotel. However, for terrible sleepers like me, you'll probably want to avoid this option.
Pro-tip: It's a good idea to book at least 24 hours in advance as the most popular bus times can sell out quickly. You can also buy your ticket at the ADO bus station directly in town.
Did this post inspire your to plan a trip to Oaxaca and Puerto Escondido? Let me know in the comments below!
Read More Mexico Posts:
---
Planning a trip right now? Don't miss my go-to websites for booking everything from flights and tours, to accommodation and more:
---
Pin it for Later!