As someone who travels with a camera glued to their side, the truth is, this trip was one of the most inspiring I've taken in a long time as a photographer. I was so pleasantly surprised to find that Oman photography opportunities are plentiful.
The best news of all? There is very little crowding and competition here to get in the way of your beautiful shots.
Oman is still super underrated, which means we had some of the most beautiful locations practically to ourselves!
In this post I'm sharing my top 50 favorite Oman photos to inspire your own visit here, plus a few tips and tricks to help you capture Oman in your own unique way.
Happy traveling and shooting!
Best Oman Photography Locations at a Glance
Sultan Qaboos Grand Mosque
Mutrah Souq, Muscat
Wadi Shab
Bimmah Sinkhole
Nizwa Fort + Nizwa Souks
Birkat Al Mouz Ruins viewpoint
Yiti Round Viewpoint in Muscat
Bandar-Al Khairan viewpoint in Muscat
Mutrah Corniche, Muscat
Daymaniyat Islands
Al Hamra Mud Village
Wahiba Sands Desert
Jabal Al Akhdar Mountains
Oman Photography Tips
Shoot at Sunrise and Sunset: The sun gets HOT in Oman, and the light in the middle of the day can be really harsh. If you prefer that softer light, you'll want to shoot during golden hour so that you can avoid super contrasted shadows.
Get to Tourist Destinations Early: For places like the Sultan Qaboos Grand Mosque and Wadi Shab that get loads of visitors, we made sure to be the first ones to enter before all the crowds. This will save you a lot of time photoshopping people out.
Consider Shooting Mid-Day for Turquoise Water: There are many destinations in Oman that have beautiful turquoise water like the Daymaniyat Islands, Wadi Shab and the Bimmah Sinkhole.
Though golden hour is ideal for other reasons, mid-day is actually the best light if you want the turquoise color of the water to pop, since the sun will bring out the best hues.
Pack a Long Lens: If you plan on visiting a desert camp in Oman in Wahiba Sands, then trust me, you'll want a long lens. I've found in every sand dune landscape I've shot that I'm not loving any of the images until I pull out my 70-200mm lens and then everything turns out gold! Shop the lens I shoot with.
Ask First: If you are interested in taking photos of any of the local people in Oman, it's important to ask permission first. It's the respectful thing to do, and many Omani people speak English so it's not too difficult to communicate.
Check out my full photography gear list here.
50 Oman Photos to Inspire Your Visit
There's really nothing that will convince you to travel to Oman quite like seeing photos of it. It's such a stunning country with amazing variety in landscapes and adventures. I hope you enjoy these photos as much as I loved taking them, and most of all I hope they inspire you to visit Oman!
Oman Photos of the Sultan Qaboos Grand Mosque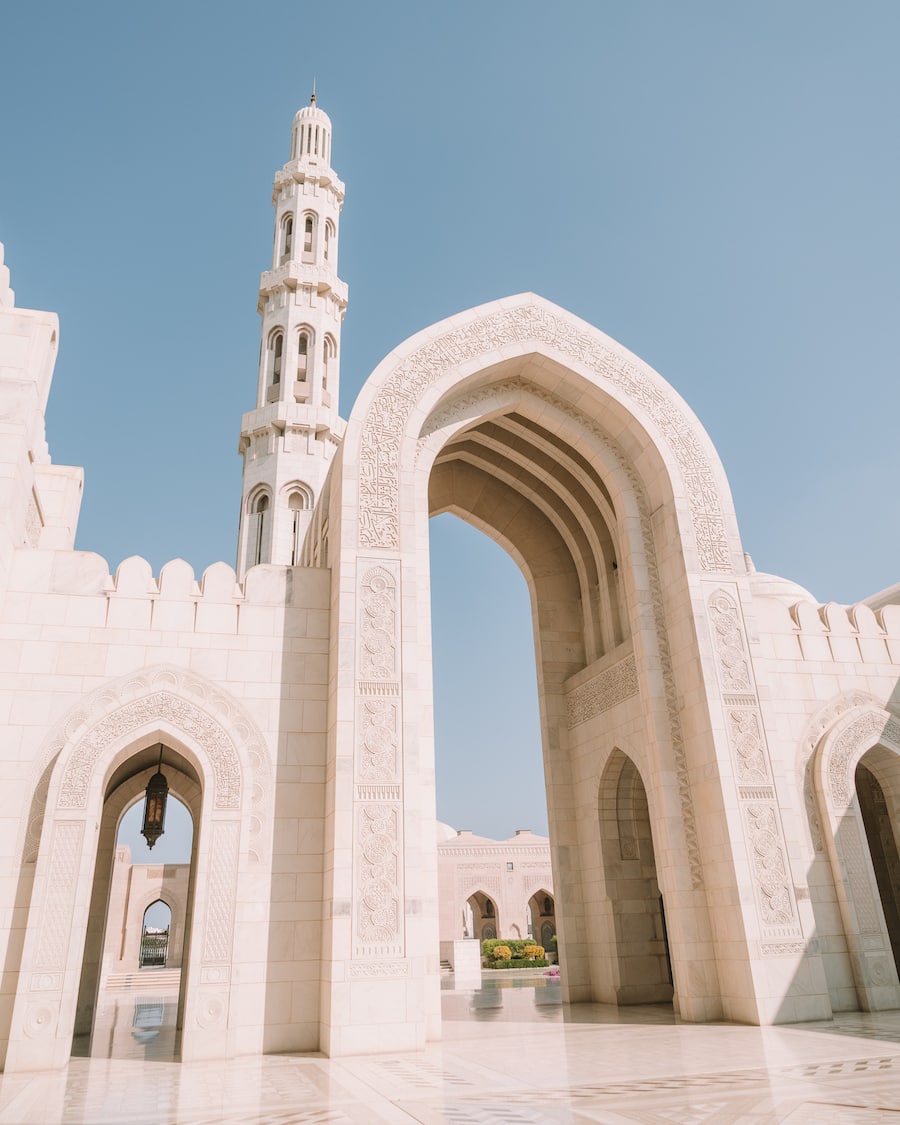 Oman Photos of Muscat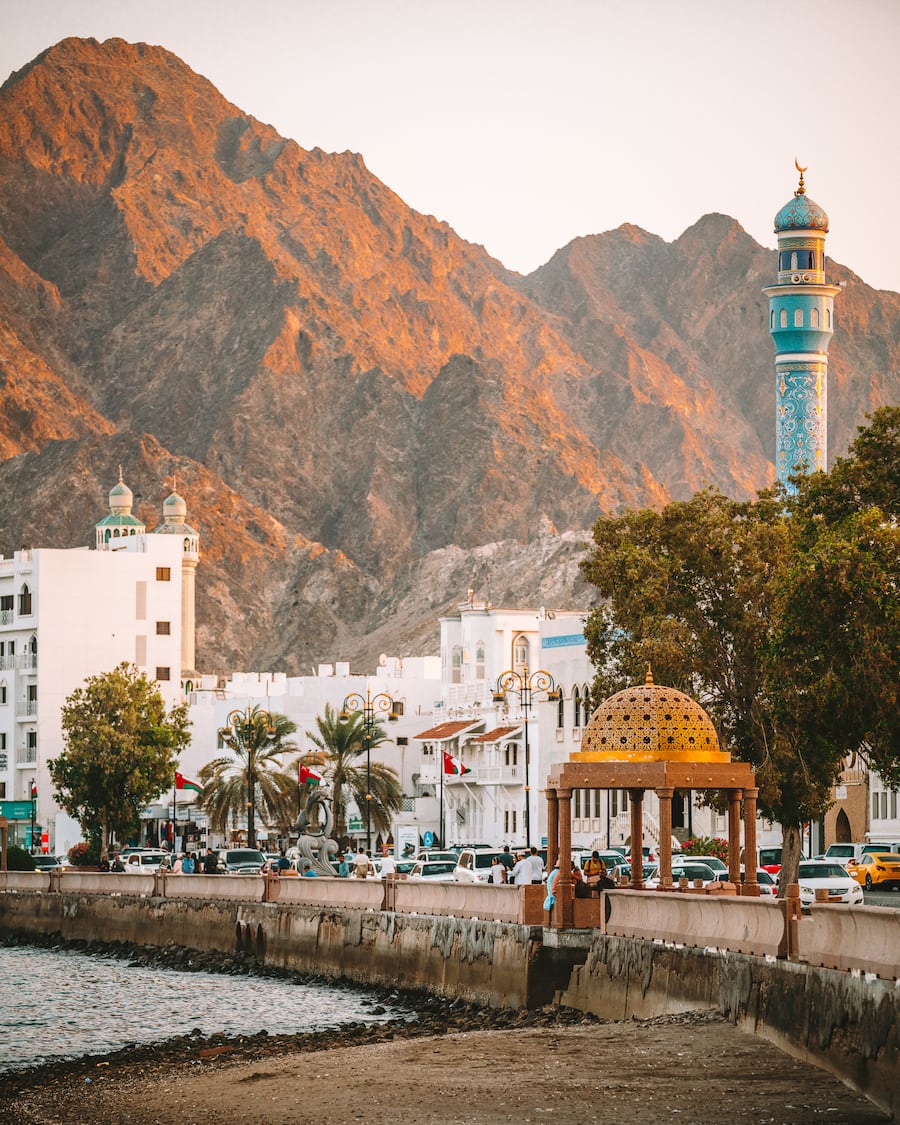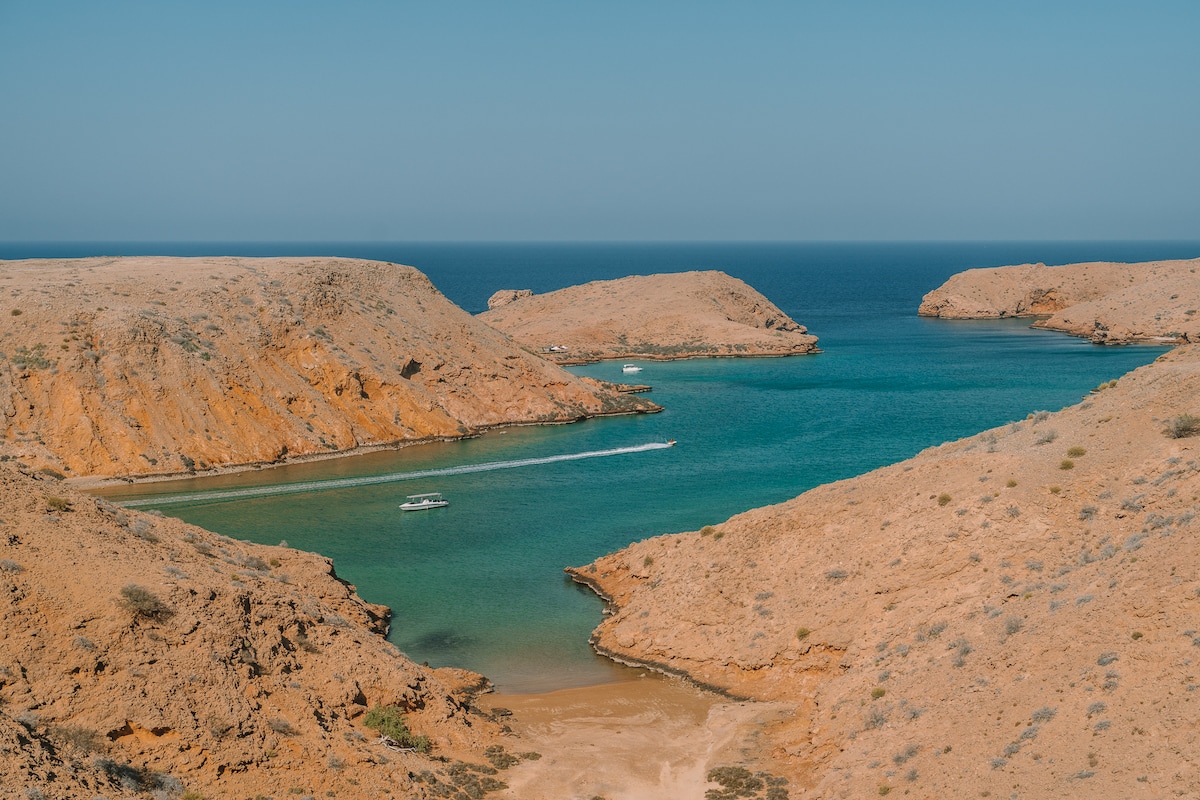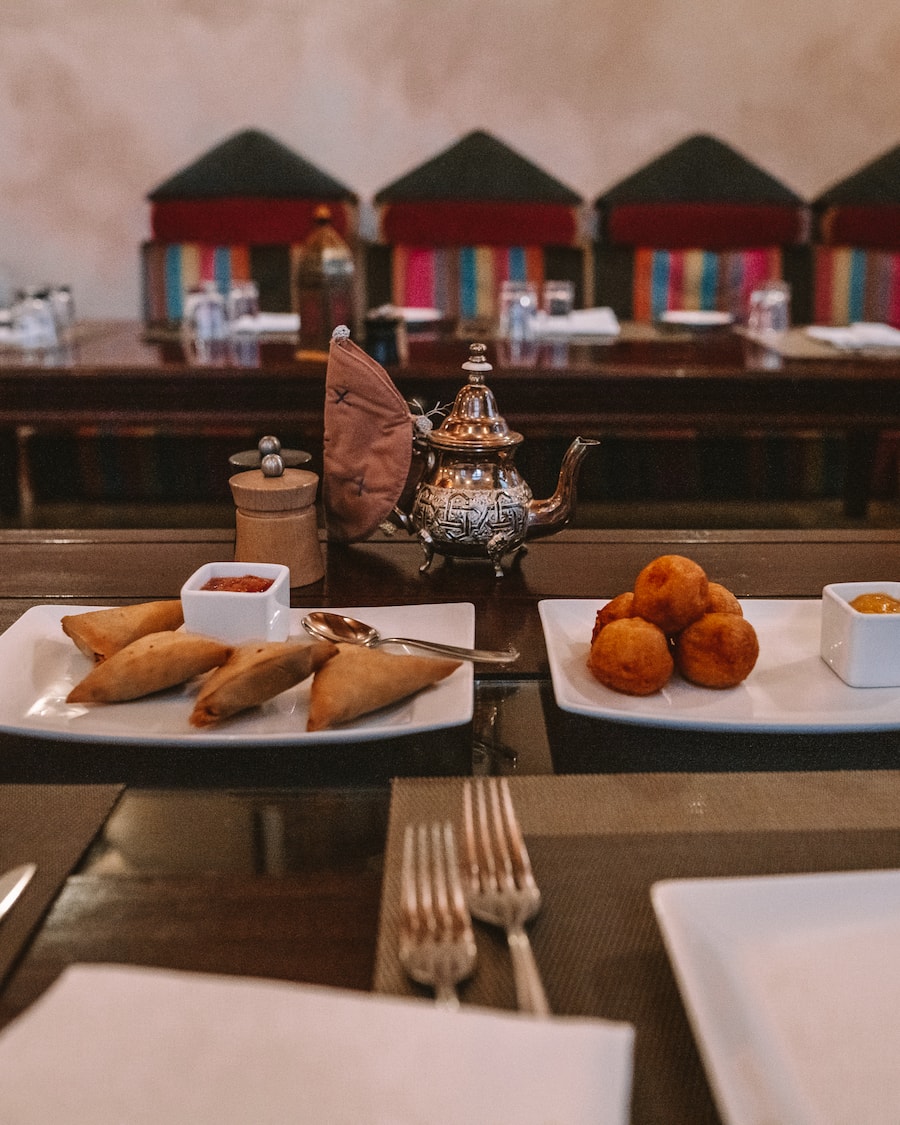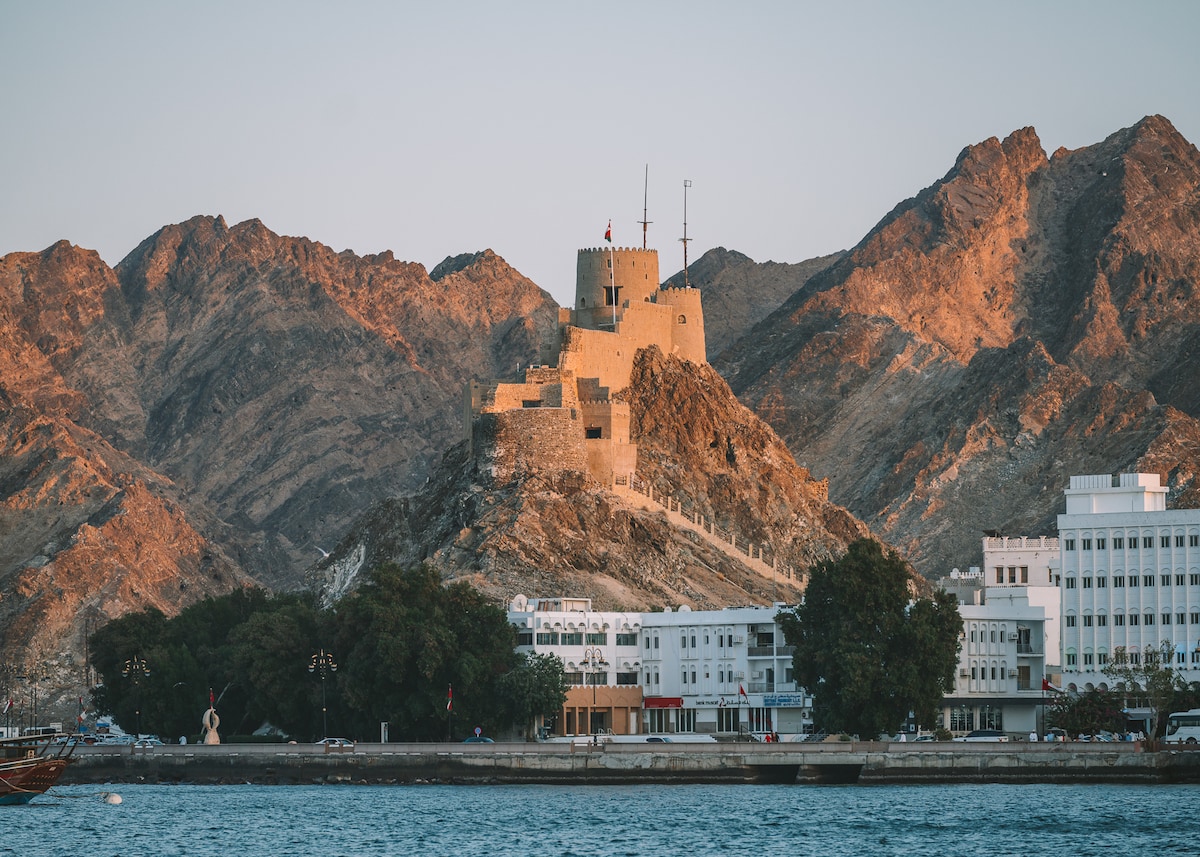 Read More: Check out my full guide on everywhere I traveled during my Oman road trip.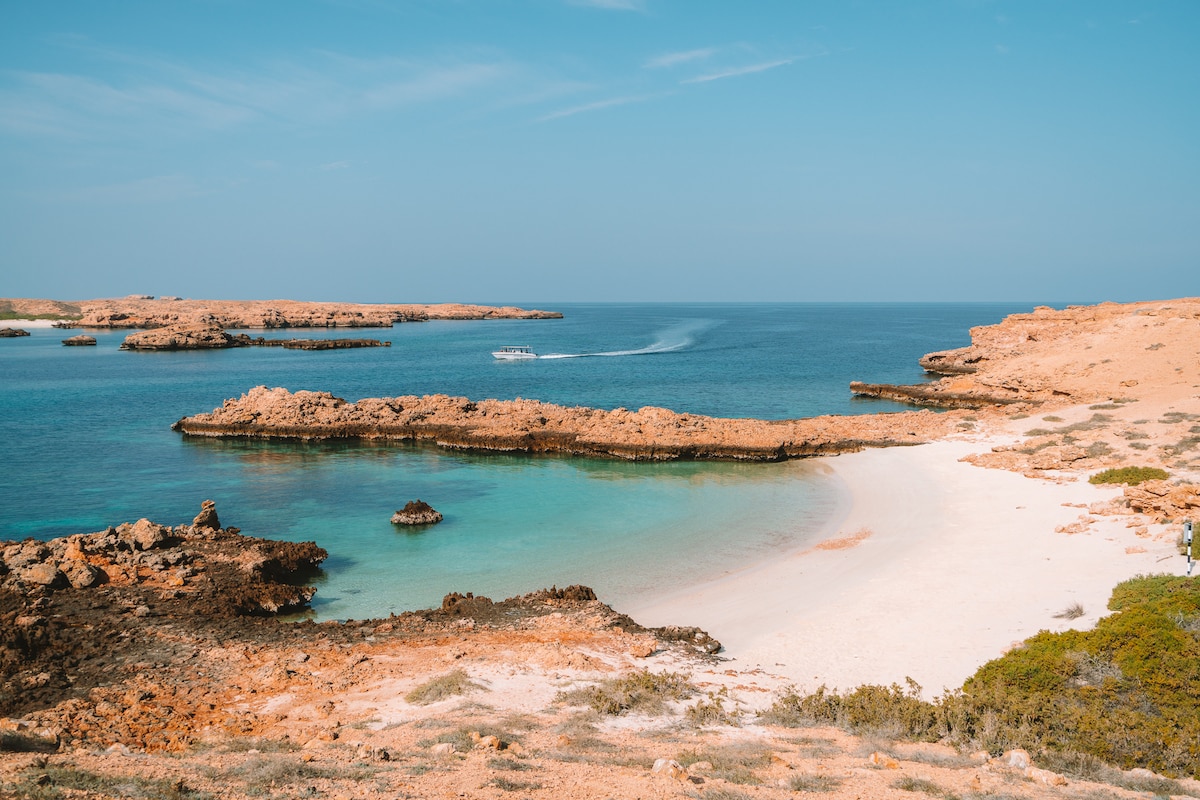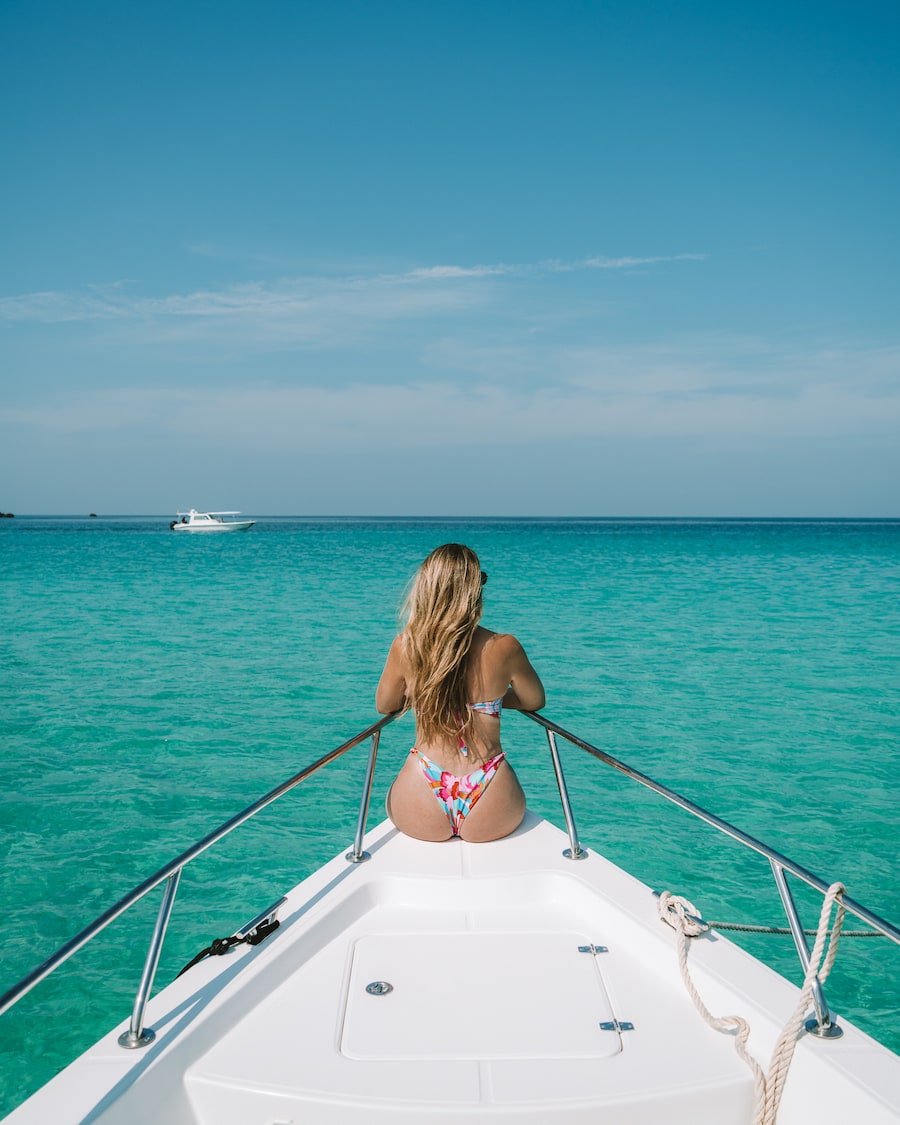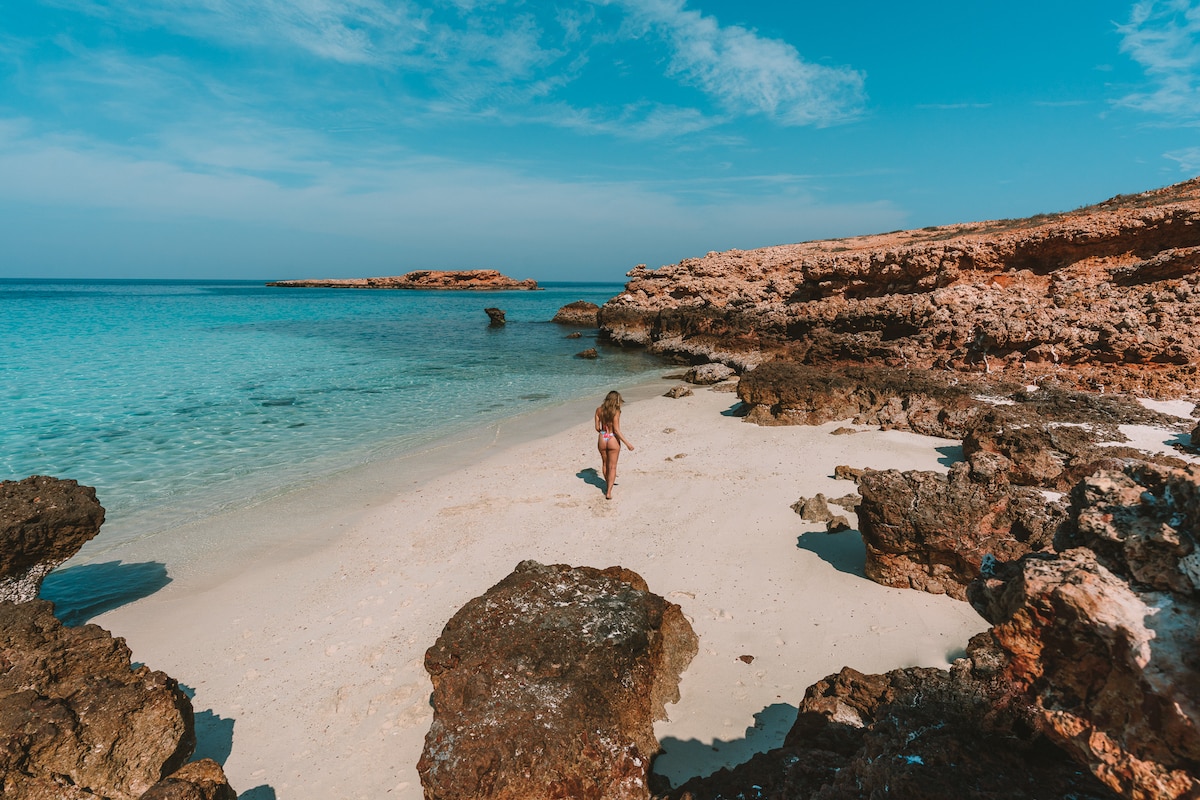 Oman Photos of Wadi Shab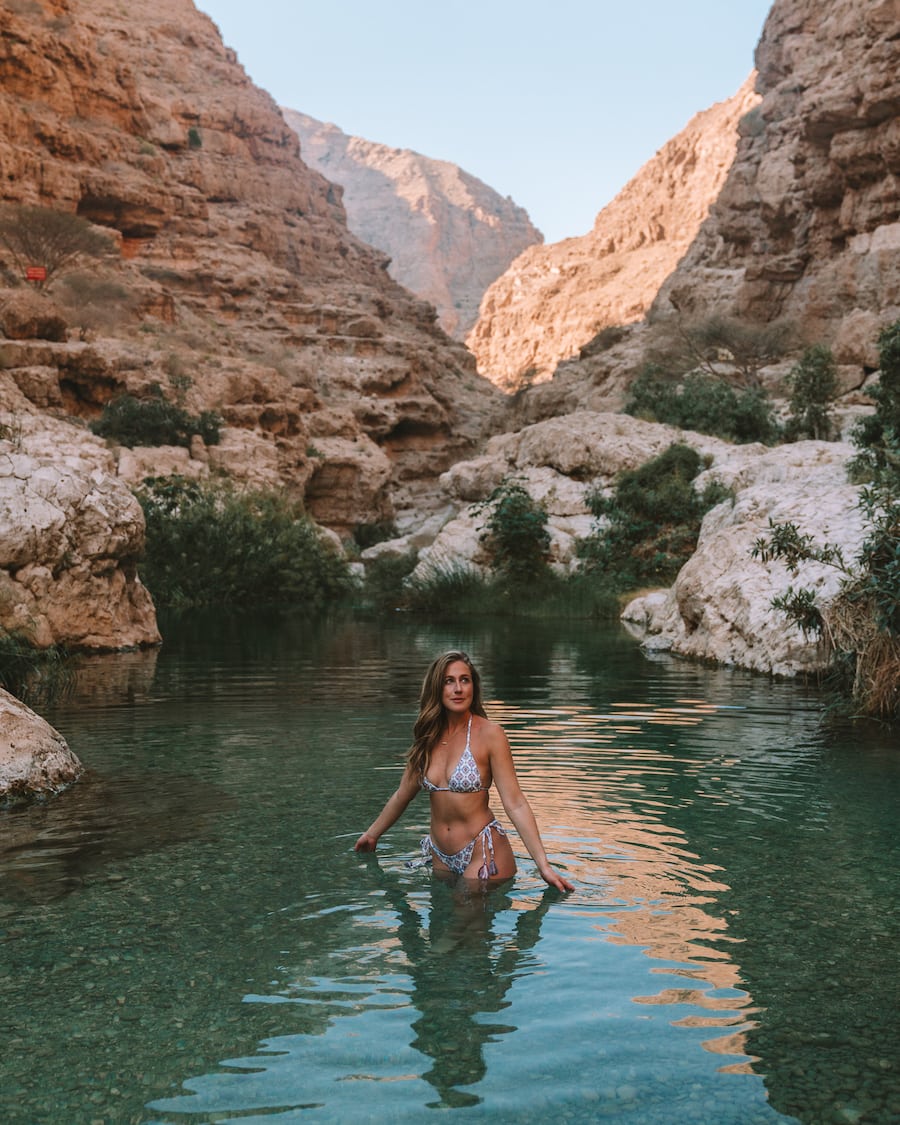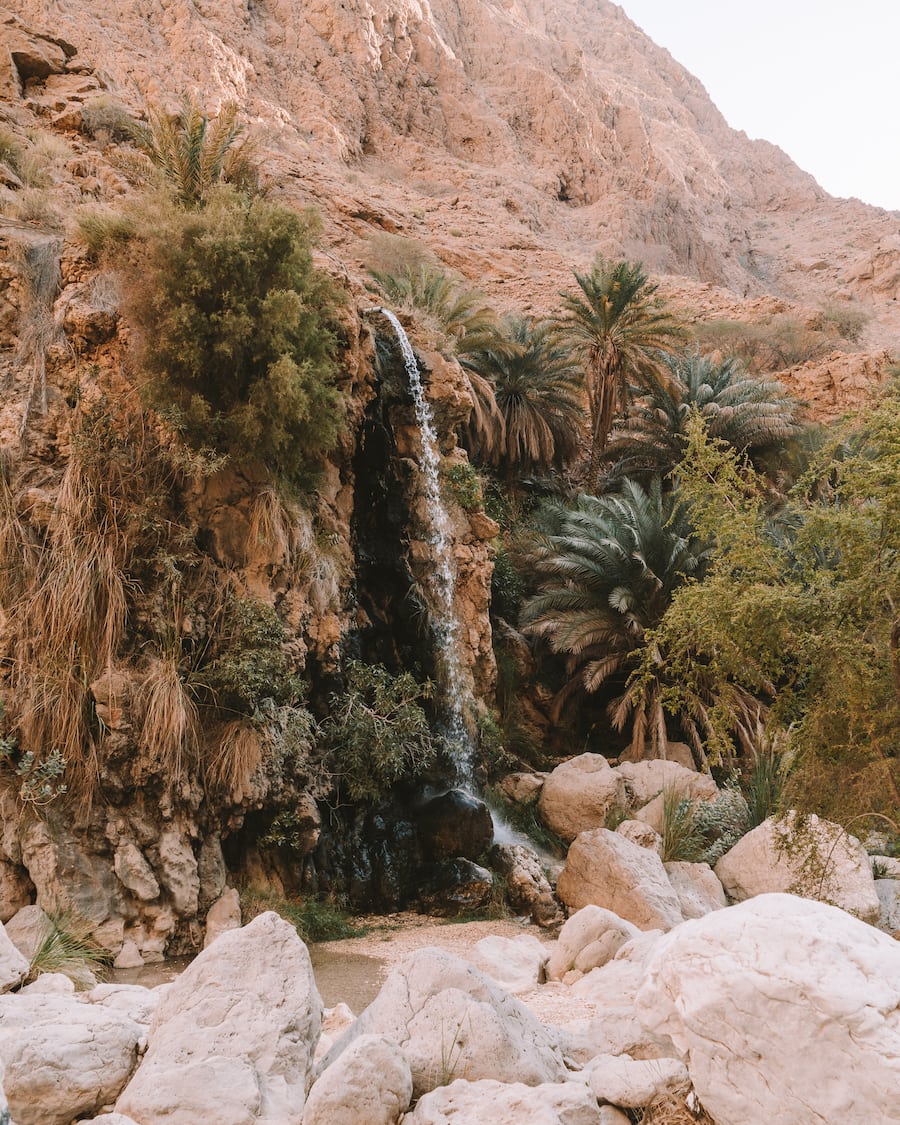 Oman Photos of the Wahiba Sands Desert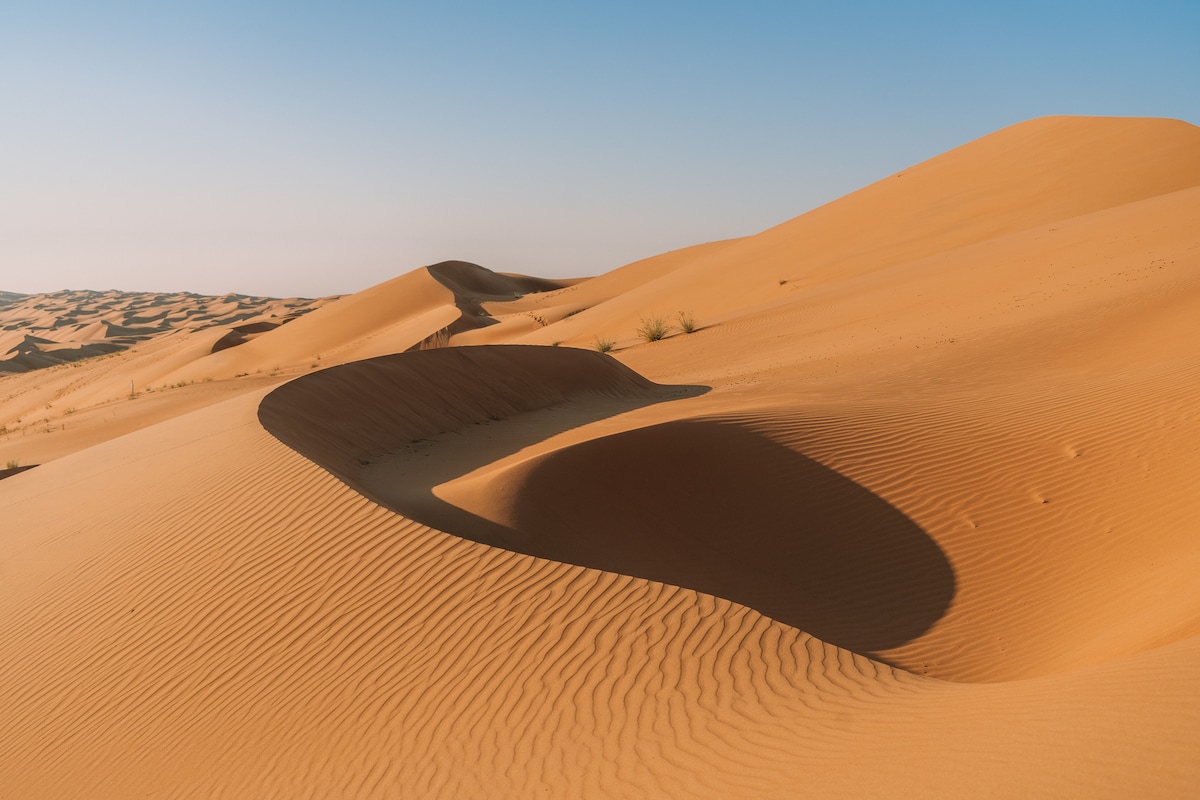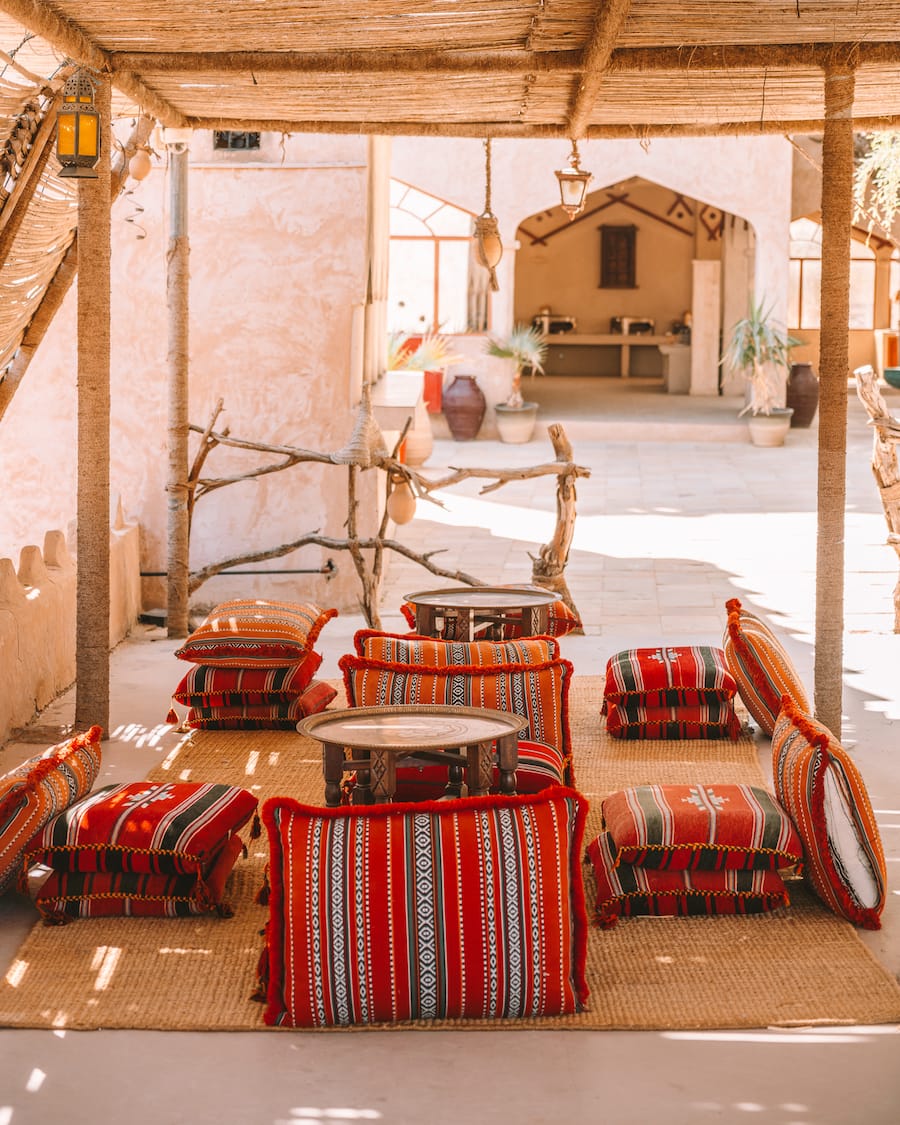 Oman Photos of Bimmah Sinkhole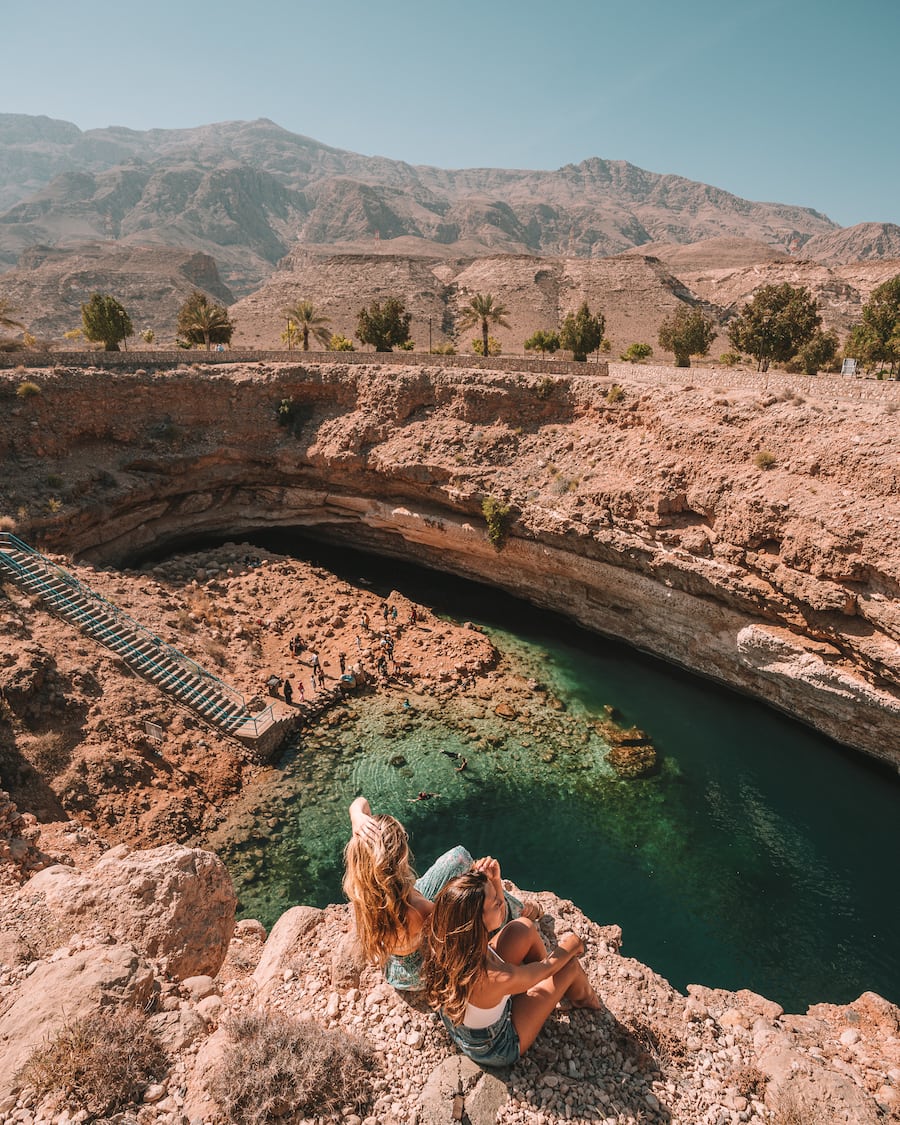 Oman Photos of the Jabal Al Akhdar Mountains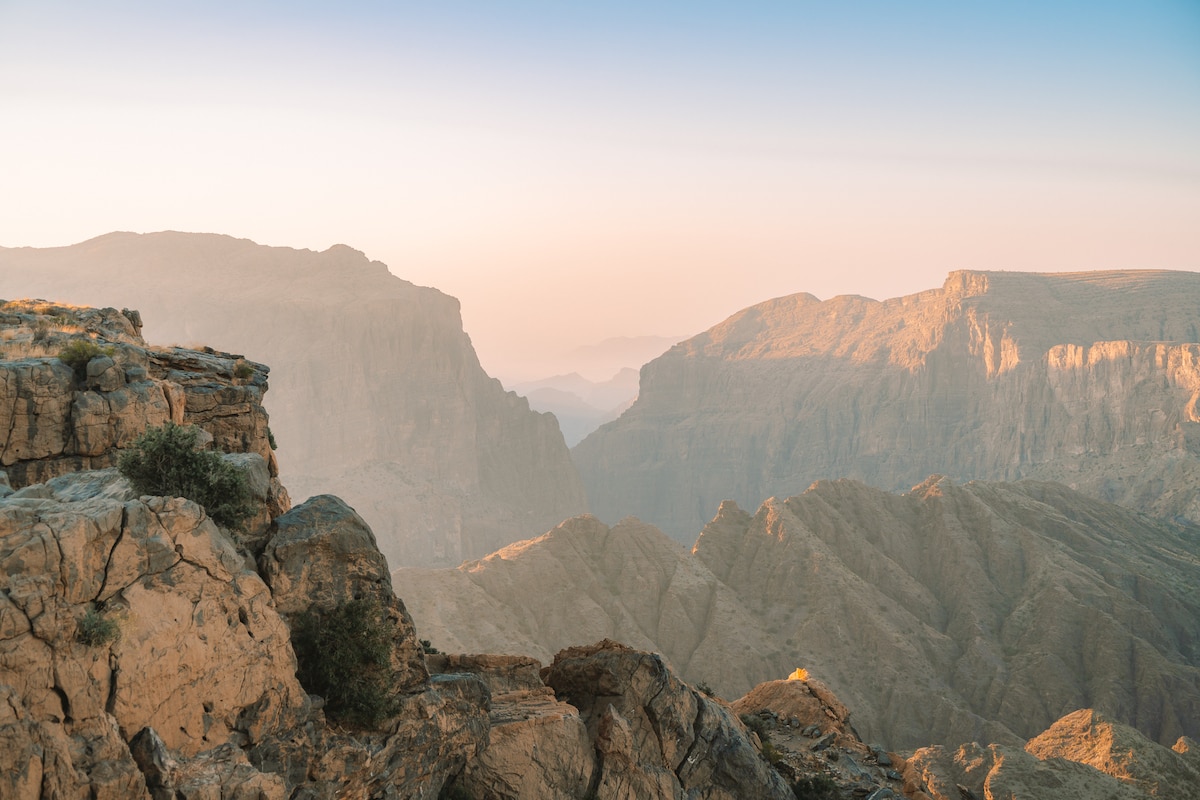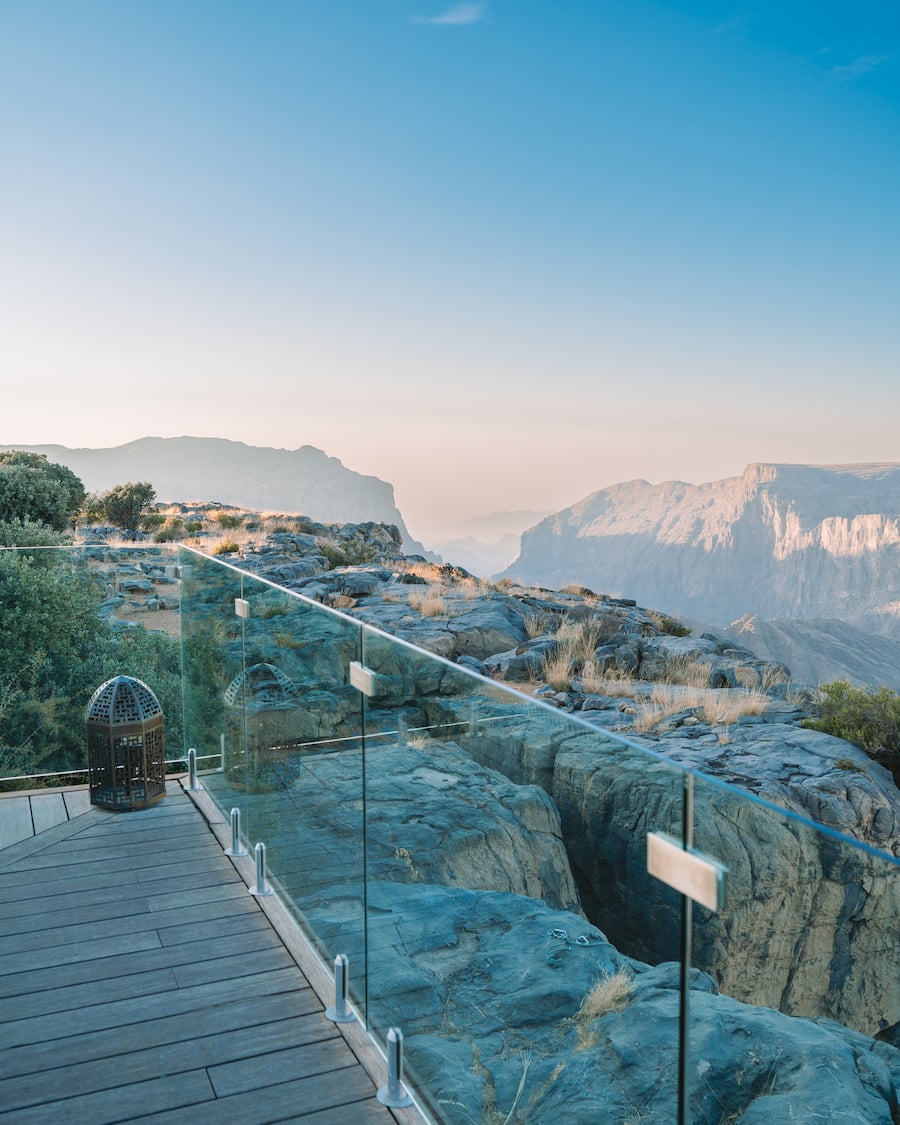 Oman Photos of Jabreen Castle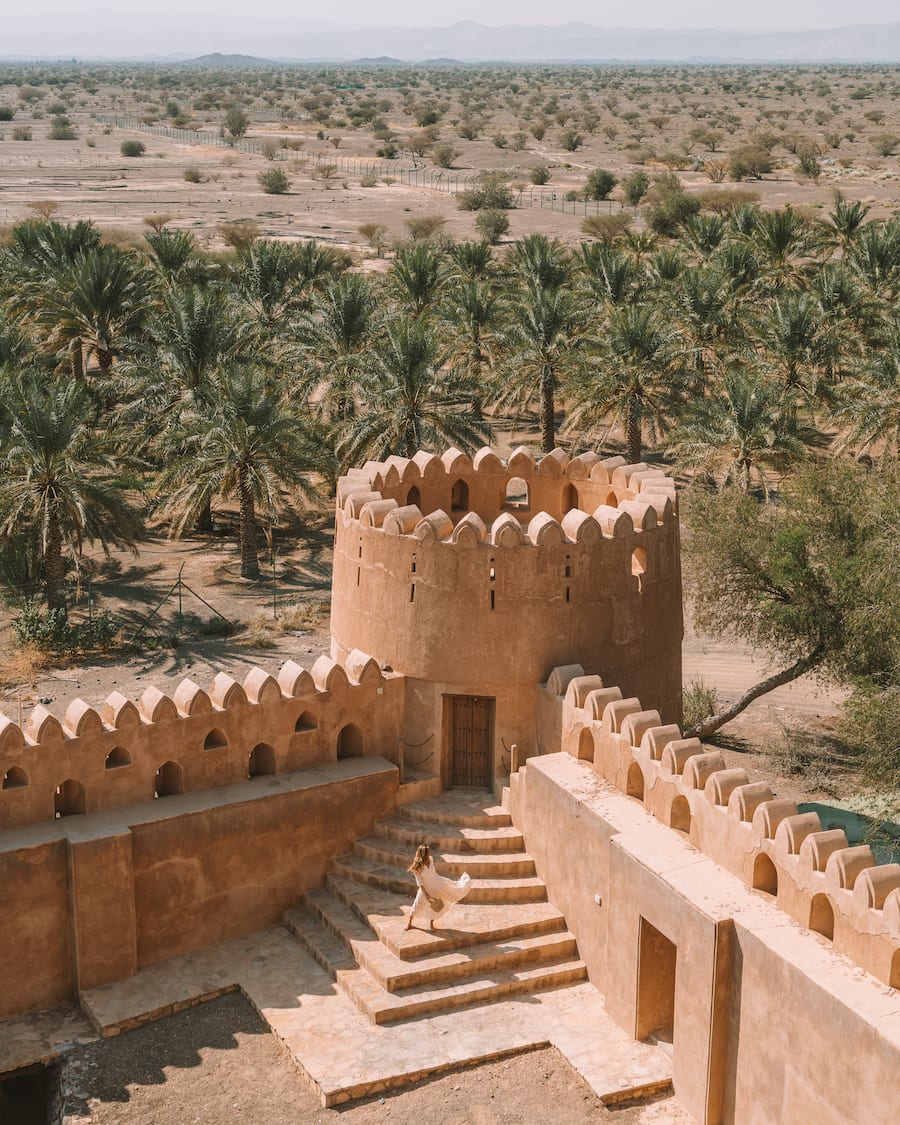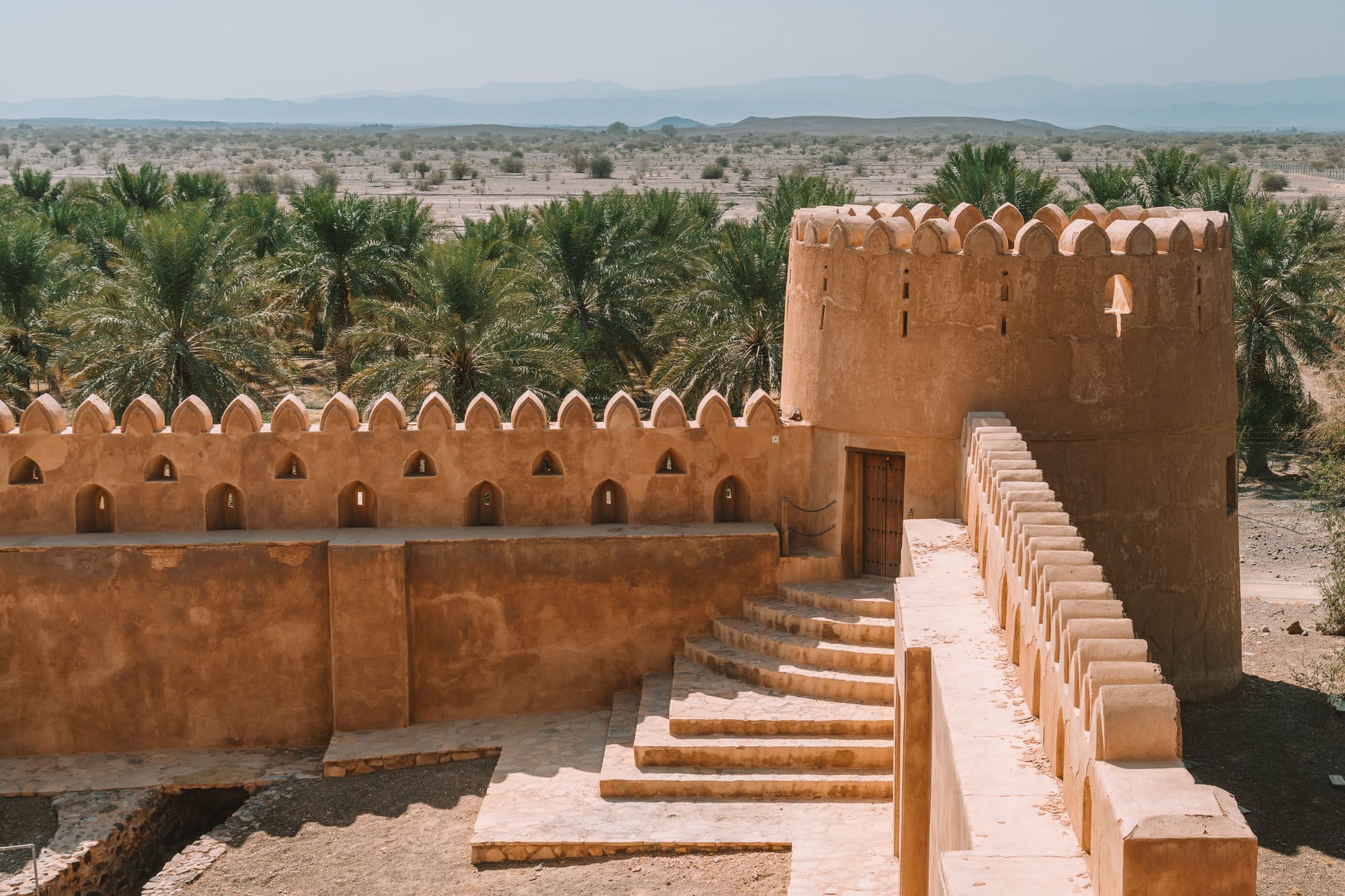 Oman Photos of Mud Villages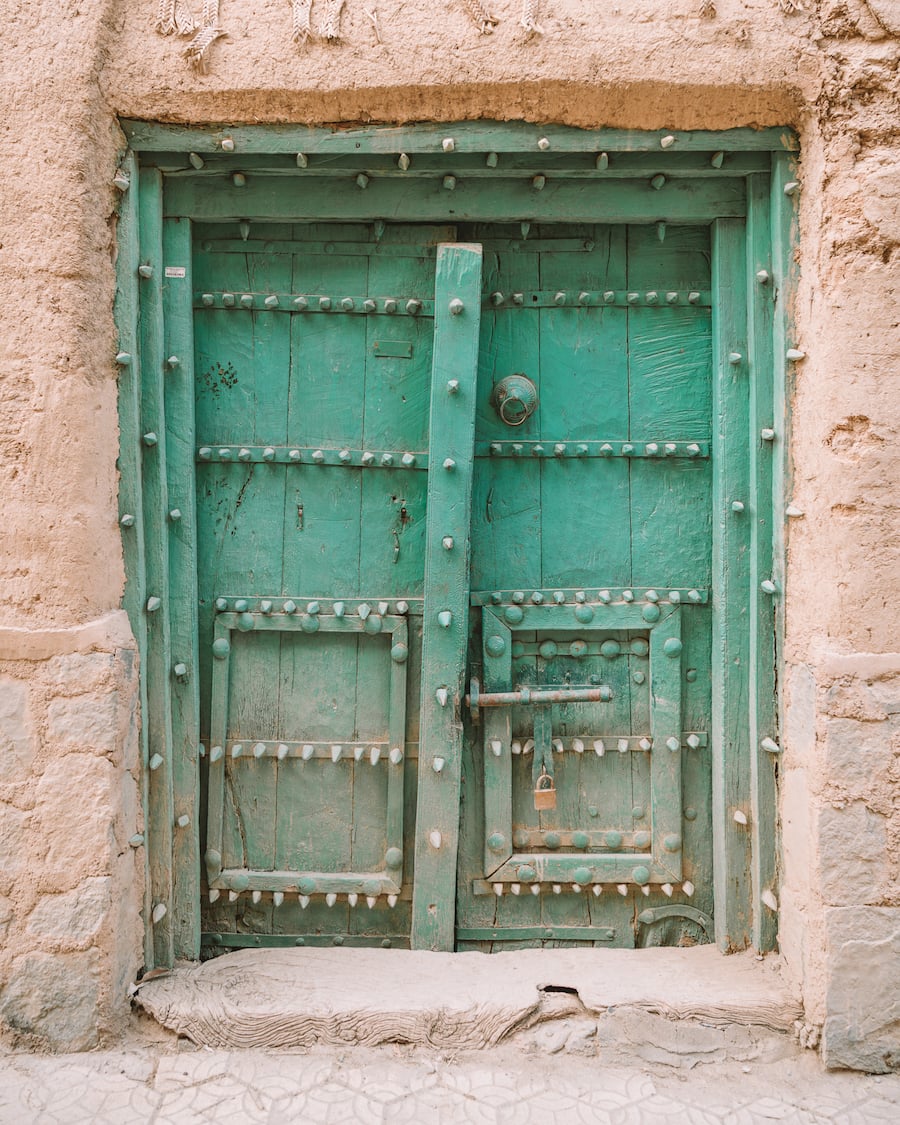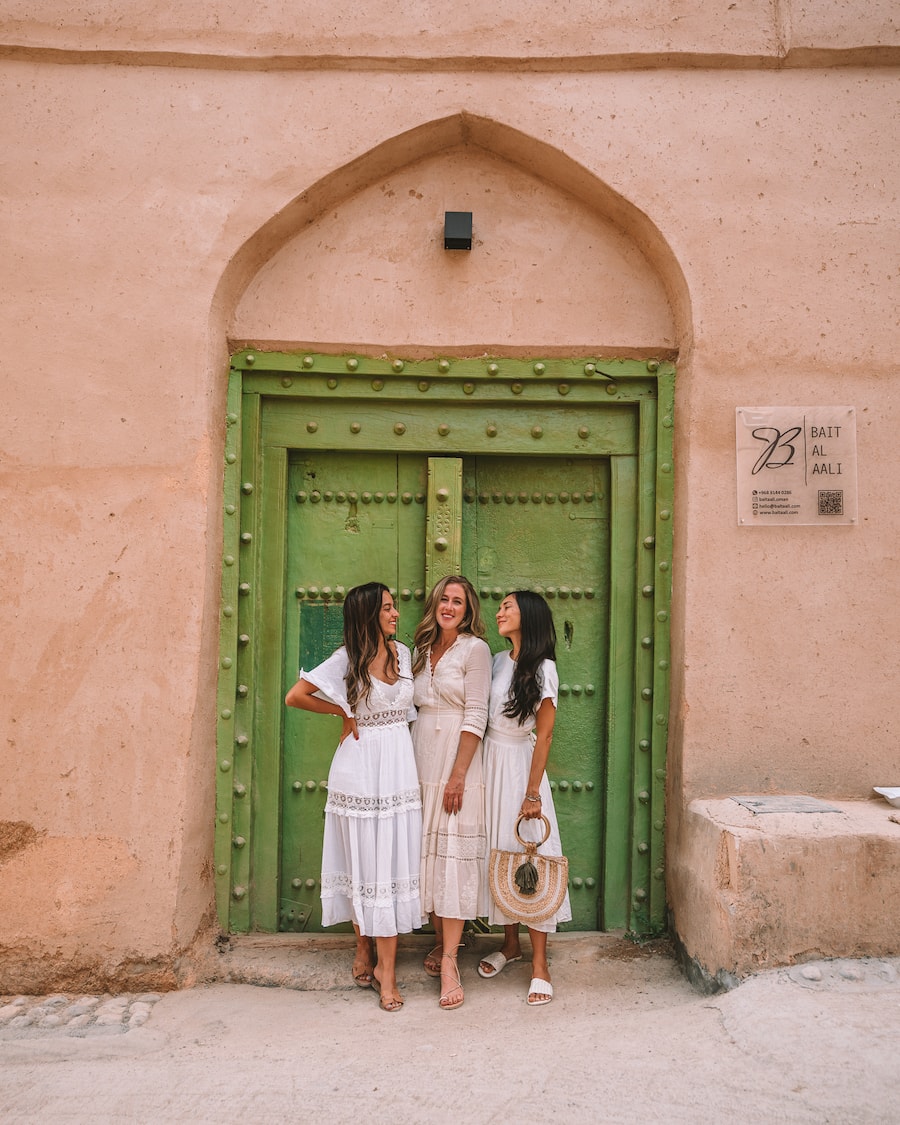 Oman Photos of Nizwa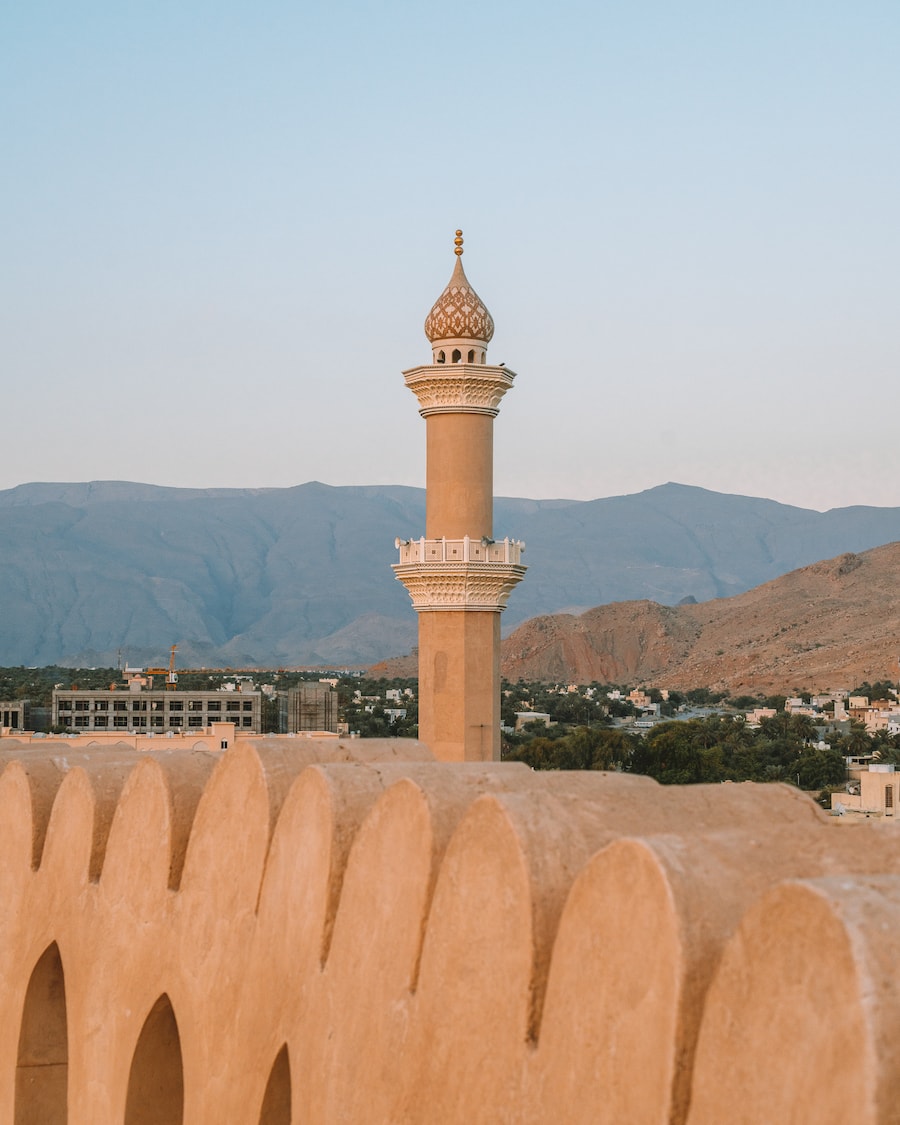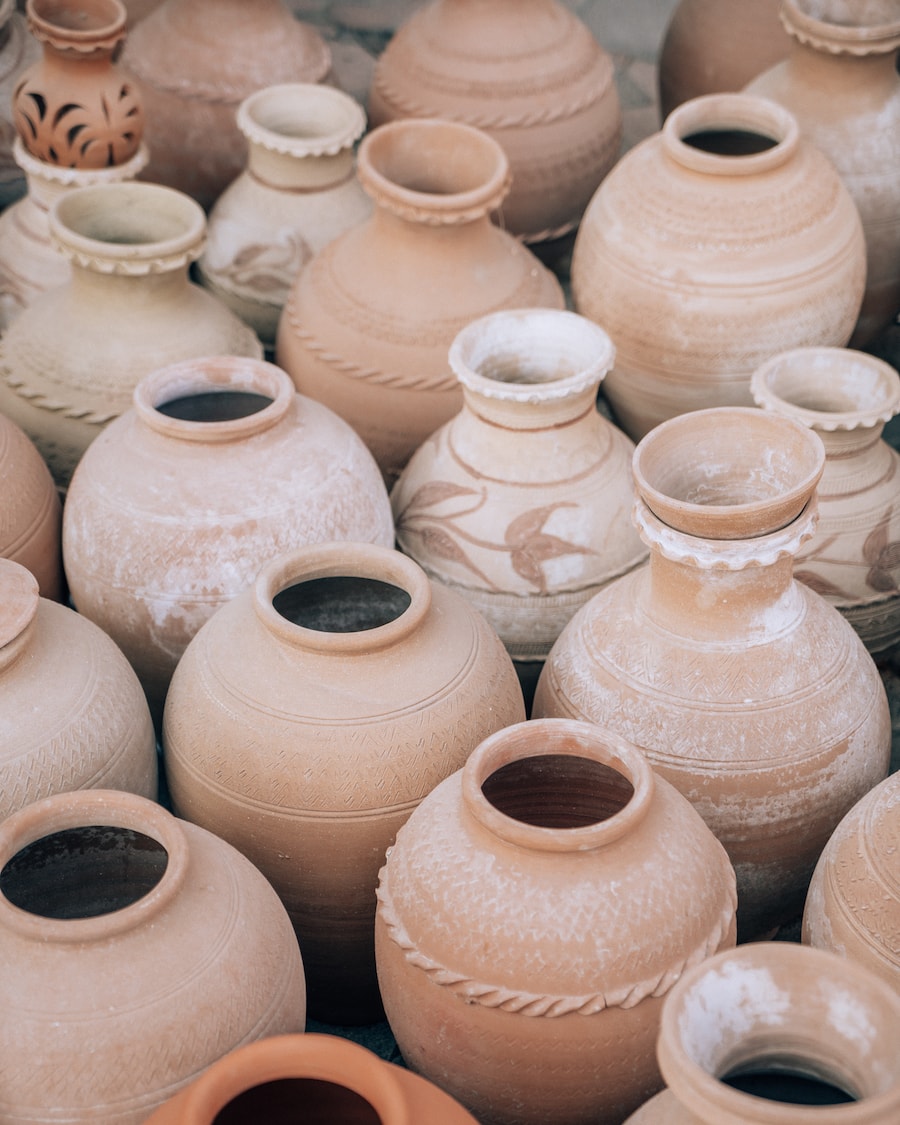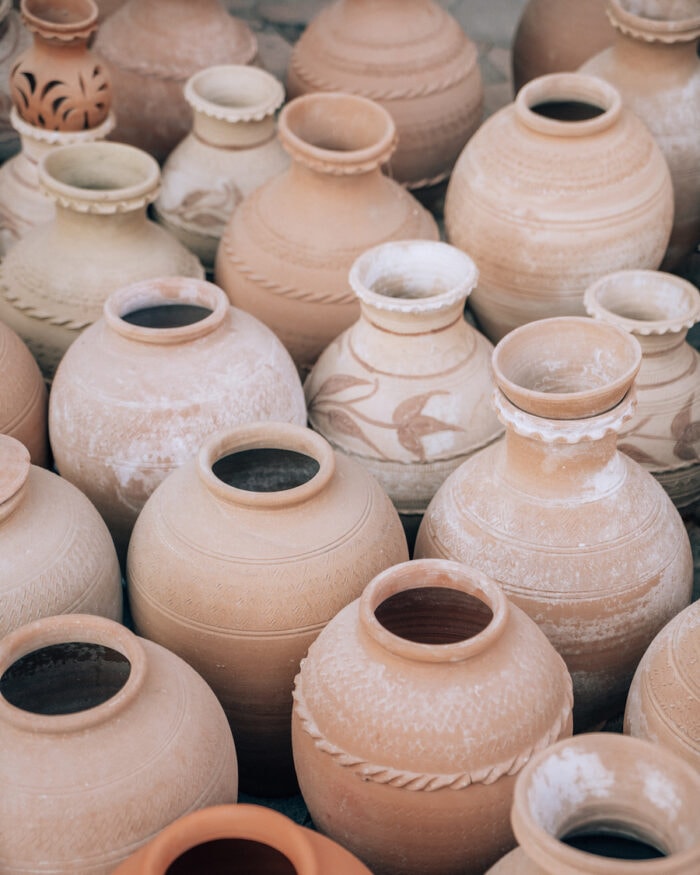 Oman Photos of Birkat al Mouz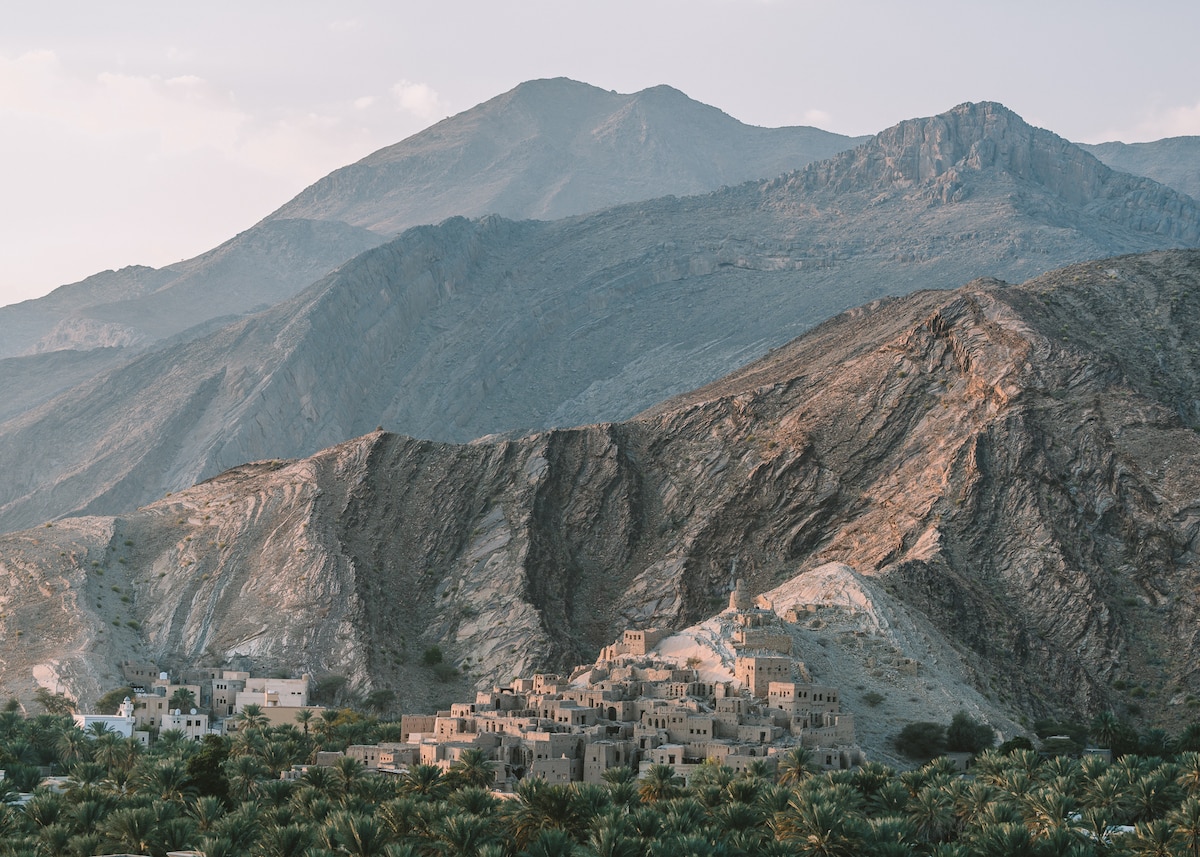 Did these images inspire your own Oman photography adventures? Let me know in the comments!
---
Planning a trip right now? Don't miss my go-to websites for booking everything from flights and tours, to accommodation and more:
---