Featuring some of the most stunning scenery I've laid eyes on in my travels, our Scotland road trip was an adventure I will remember forever. We began our Scotland itinerary with Visit Britain in the Highlands' largest city, Inverness, and slowly made our way south towards Edinburgh, stopping to take in the region's breathtaking scenery along the way. From majestic castles and dramatic peaks to epic waterfalls, quaint villages and everything in between, this Scottish Highlands itinerary covers it all for a wide-ranging week-long adventure that is guaranteed to capture your heart for this region.
If you want to follow along on a similar adventure and plan your own Scottish Highlands itinerary, I'm sharing all the details from our 6-day Scotland road trip below. Foodies, photographers, landscape-lovers and curious adventurers, read on!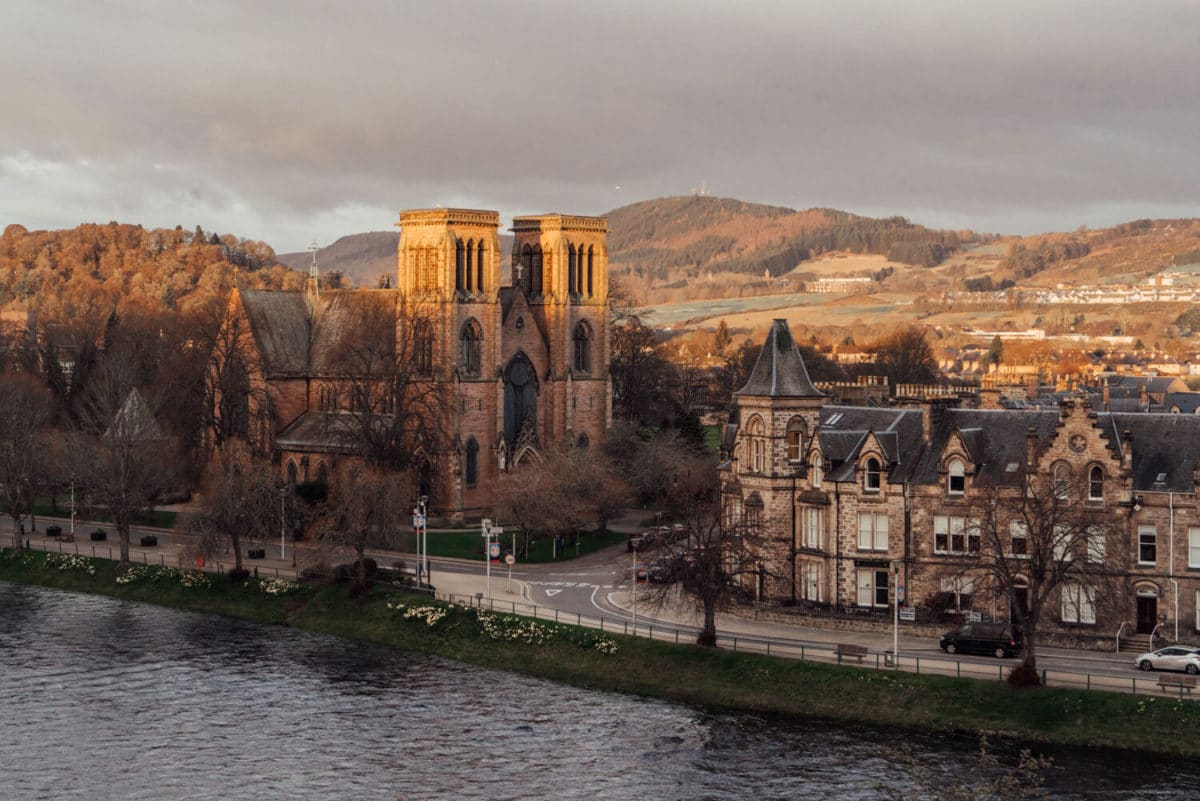 Quick Tips for Your Scotland Trip
The roads in Scotland can be pretty narrow and curvy, plus if you're from the U.S. you'll be driving on the opposite side of the road. Make sure you feel confident about the driving conditions before embarking on a long road trip.
Bring layers! Scotland is known for unpredictable weather year-round. If you'll be traveling in springtime like we were, bring a warmer jacket and a lighter jacket plus layers like gloves, scarves and hats for cooler days and evenings. A windbreaker is also an ideal packing staple.
If photography is a huge draw, you might want to give yourself extra time in each destination to ensure you catch good weather days. We definitely got stuck with bad weather in Isle of Skye and weren't able to capture and see everything that we wanted to.
As in other destinations in the UK, Scotland utilizes the Pound as their currency. Most places take card, but try to stock up on cash in the more major cities of Edinburgh, Inverness or Fort William before venturing out for the day.
Like any other trip, it's best to be prepared in case anything goes awry on your trip. I recommend purchasing travel insurance to cover yourself. I personally use World Nomads and wrote a whole review on them here.
Day 1: Arrive in Scotland
Get Yourself to Inverness
Our first day getting in to the Scottish Highlands was of course a travel day and our first stop would be in the area's largest city which sits on the Northeast coast: Inverness.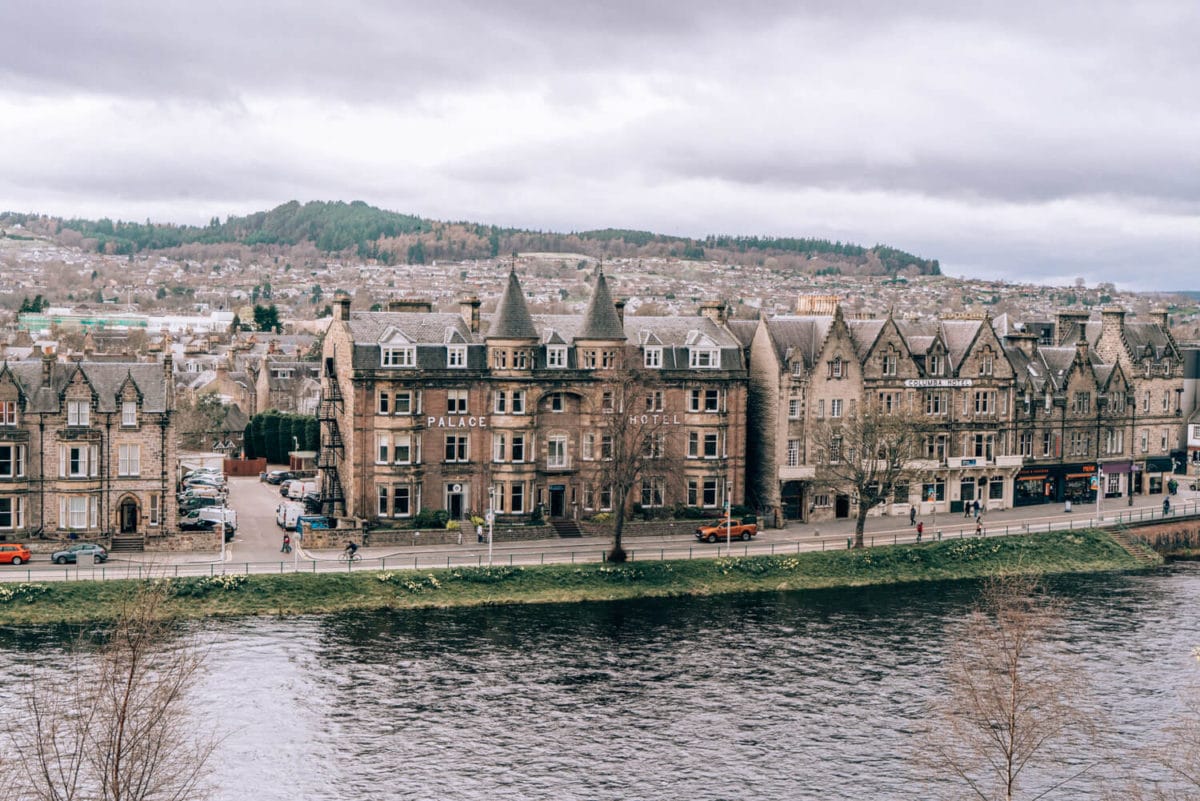 There are a couple of ways to get to Inverness, Scotland. The easiest is to fly directly there, which you can do from cities like London or Dublin. Alternatively, you can fly into Edinburgh and then rent a car and drive the three hours to Inverness where you'll likely need to rent a car anyhow.
It was a long day to fly to Edinburgh and then drive the three hours, so if you want to avoid the drive you can also take a train from Edinburgh to Inverness and then rent a car once you arrive.
Check in to Your Hotel & Grab Dinner
For our first night in Inverness, we checked into the Heathmount Hotel, which had a quiet and intimate vibe and enjoyed dinner at the hotel before passing out in our rooms. If you have time to venture out into the city for dinner, Prime has a great steak and wine deal and The Mustard Seed is a popular spot in town with great ambiance inside an old converted church. Both restaurants sit on opposite sides of the River Ness and are a great first stop to get your bearings of the downtown vibe.
Day 2: Explore Inverness and venture out to Urquhart Castle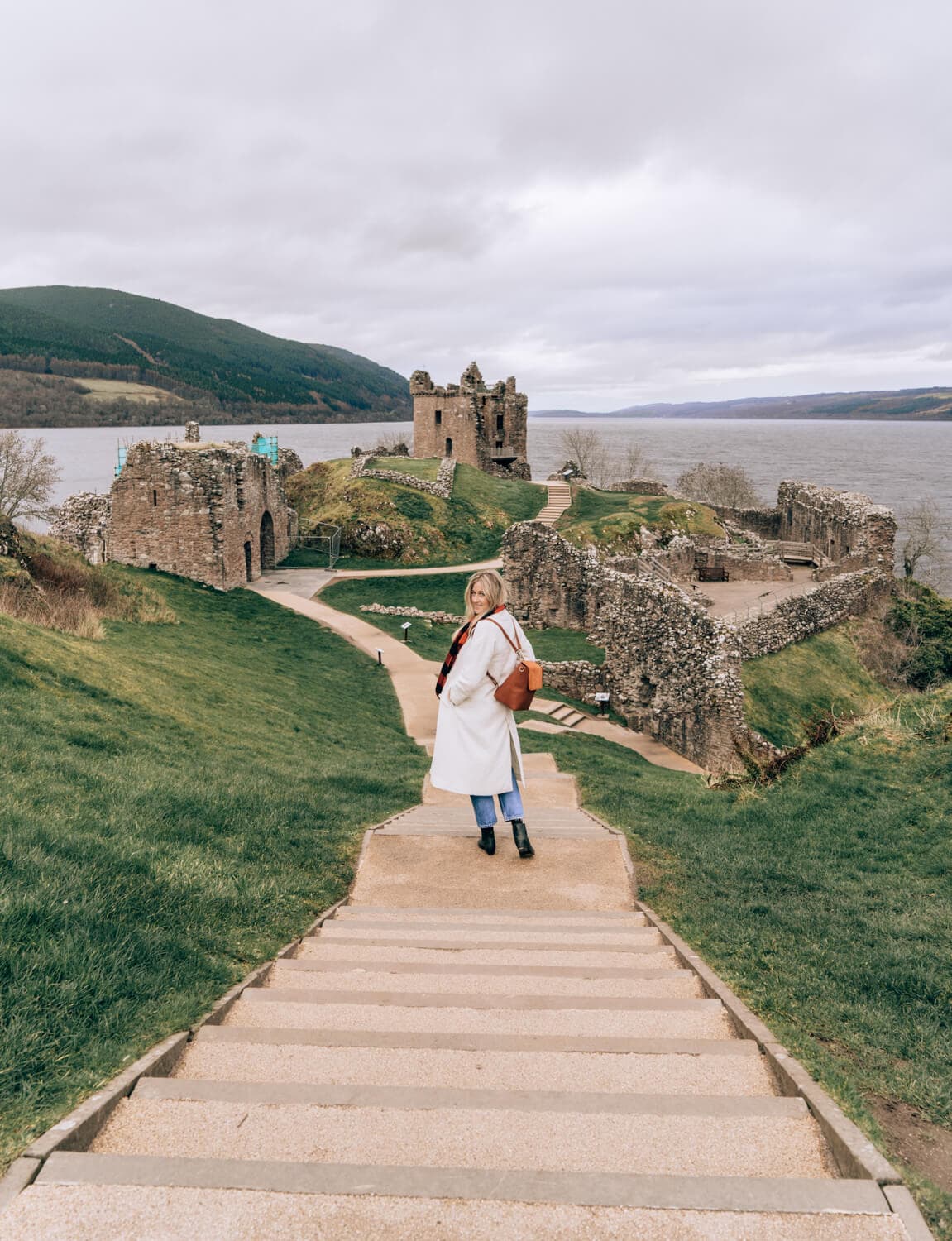 Drive out to Urquhart Castle & Loch Ness
Get an early morning start and drive out to Urquhart Castle, a structure whose current ruins date back to the 13th to 16th centuries. This site can get quite crowded with tourists, so the earlier your visit the better (it typically opens at 9:30 AM). Situated right along the Loch Ness, visiting the ruins of Urquhart also comes with stunning views along this famous body of water. Make sure to inquire about the local resident, Nessie while you're there 😉
This area is beautiful to drive around, so don't be afraid to get a little lost and explore the area by car before heading back to Inverness.
Explore Inverness
With a population of only 46,000, Inverness is a pretty small city that can easily be explored on foot. It can be quite chilly during particular times of year though, so if you're choosing the on-foot option, make sure to pack layers!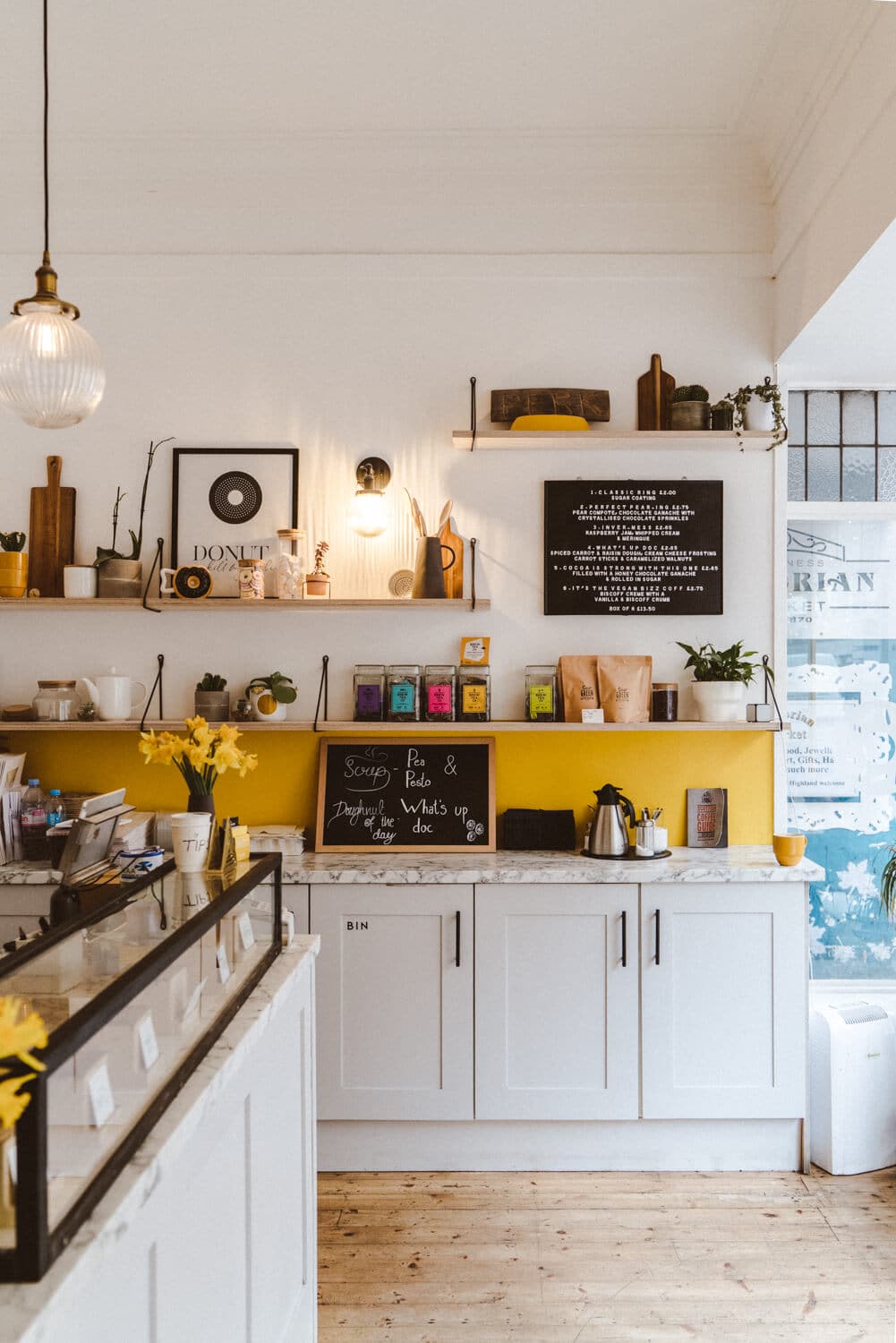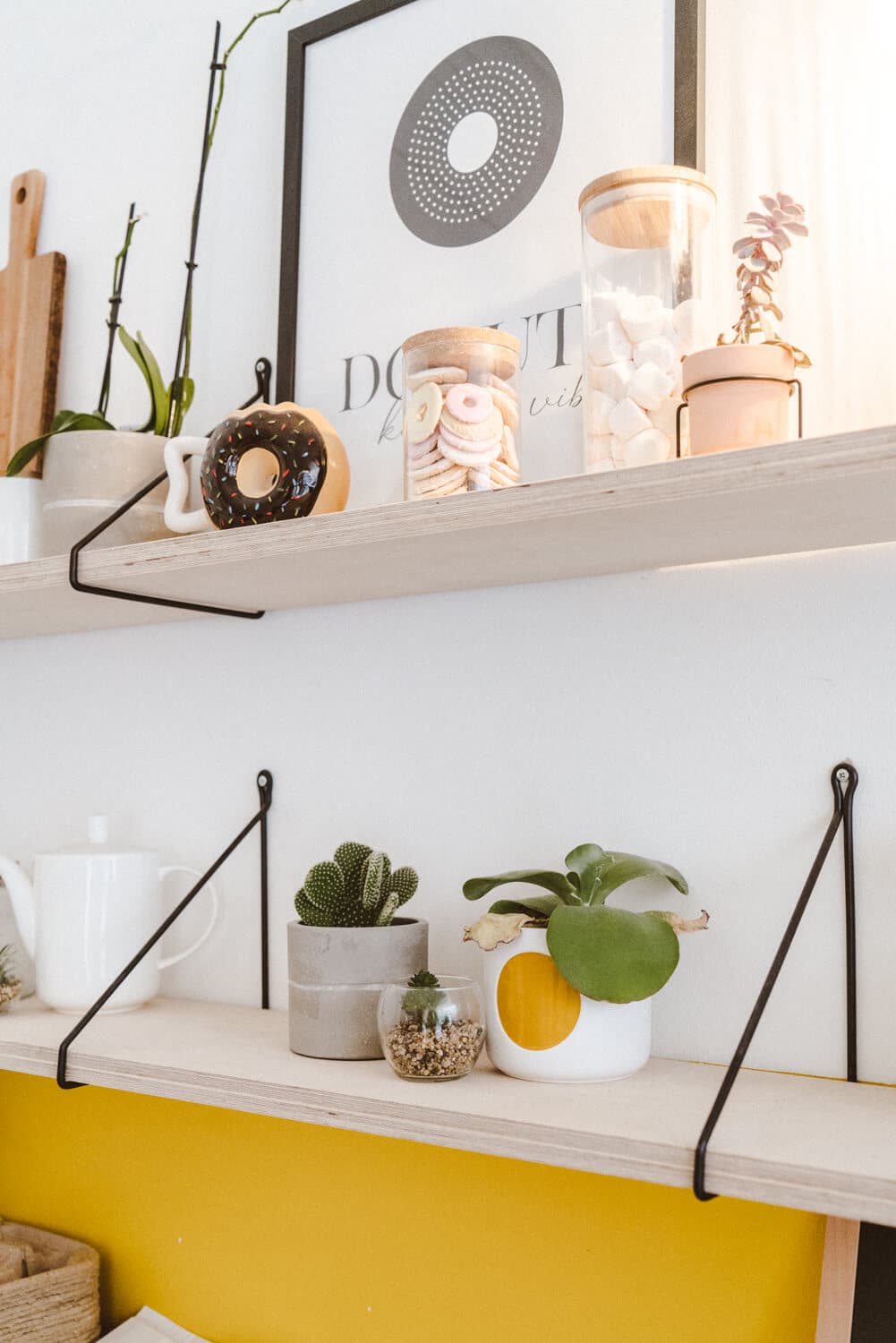 We first moved locations to the Glenmoriston Townhouse Hotel for the next two nights of our stay in Inverness, which was conveniently located right on the river just a quick walk from the Inverness Castle. Next, we headed to refuel with coffee and donuts at a cute little hole-in-the-wall spot called Perk (Coyote Donuts in another spot that came highly recommended). As mentioned previously, The Mustard Seed is also great for lunch.
Just down the street, you'll also find Leakey's secondhand book store which is a must for my fellow book nerds. Located within a former Gaelic church, stepping in to this store truly feels like transporting back in time. Inside the shop you'll find books stacked high at the front desk and plenty of old and rare volumes on topics ranging from classic novels and topography to fishing and cookery.
Cap off your literary trip with a stop in Miele's Gelateria across the street. The shop has been winning local awards for their fresh gelato flavors crafted right on the premises!
Day 3: Day trip out to Isle of Skye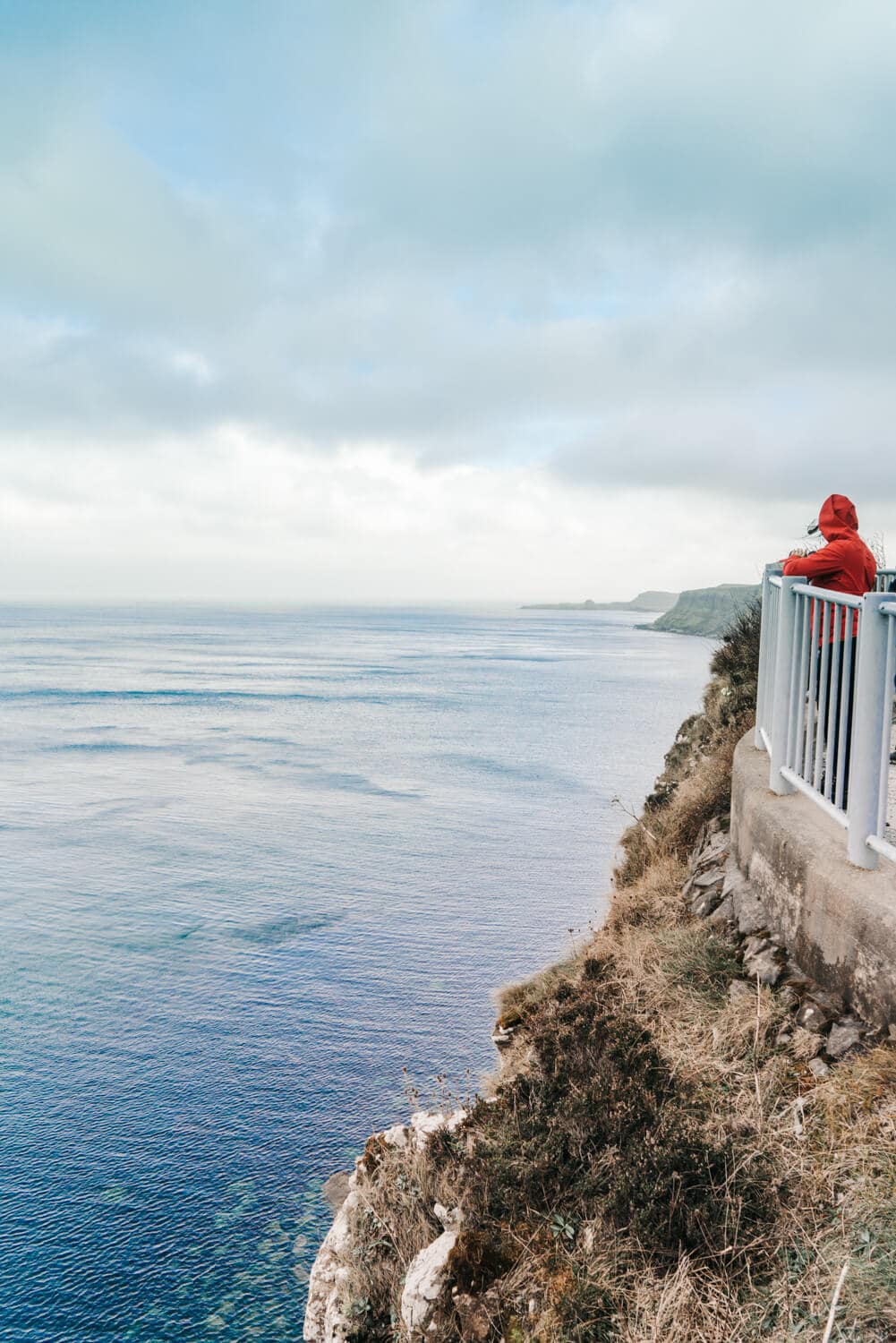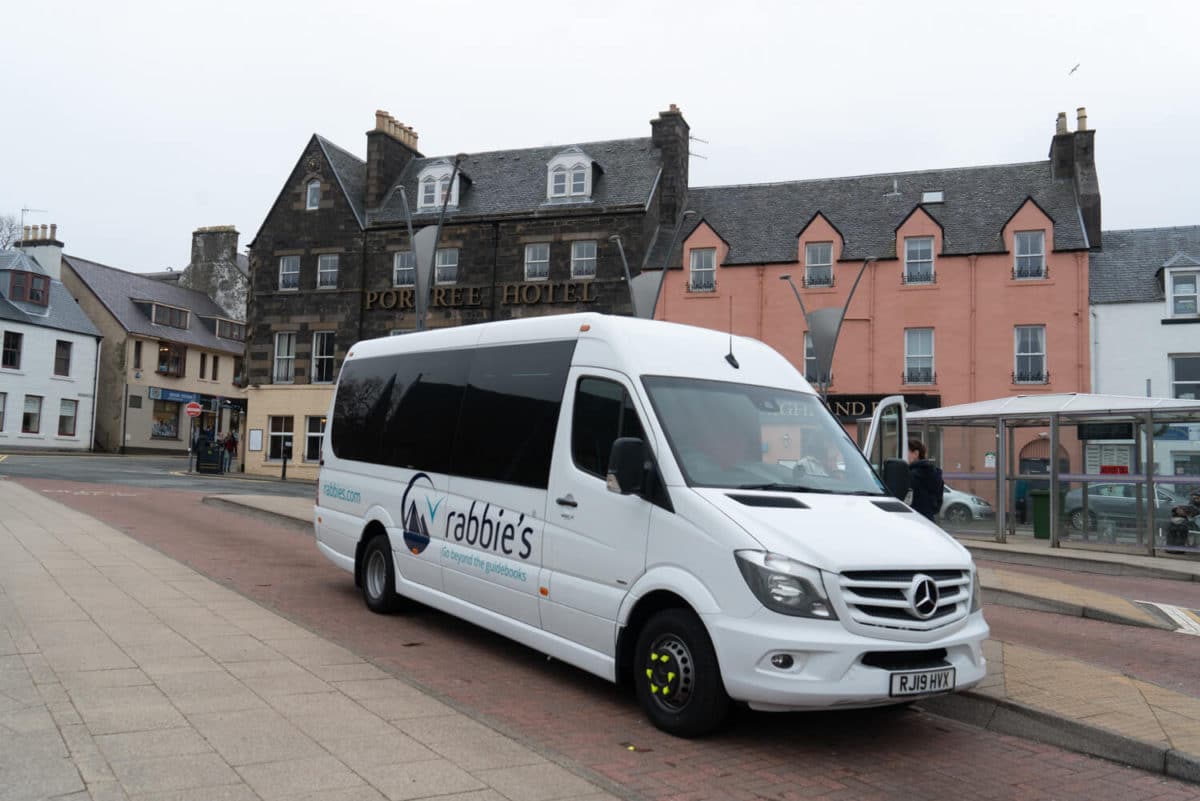 Take a tour to Isle of Skye with Rabbie's
If I could do it again I would definitely factor in three more days just to spend time exploring Isle of Skye, but alas that's not the way this trip panned out. If you have limited time in your itinerary like we did but still want to get a brief introduction to this stunning Scottish coastline, then a great way to go is to book with Rabbie's tours which are our preferred tour company in Scotland.
Rabbie's picked us up bright and early in Inverness at the bus station which is centrally located within the city. Then we were off with our wonderful tour guide who spared us no detail about the history of Scotland and the sights that we witnessed throughout the drive and along each stop.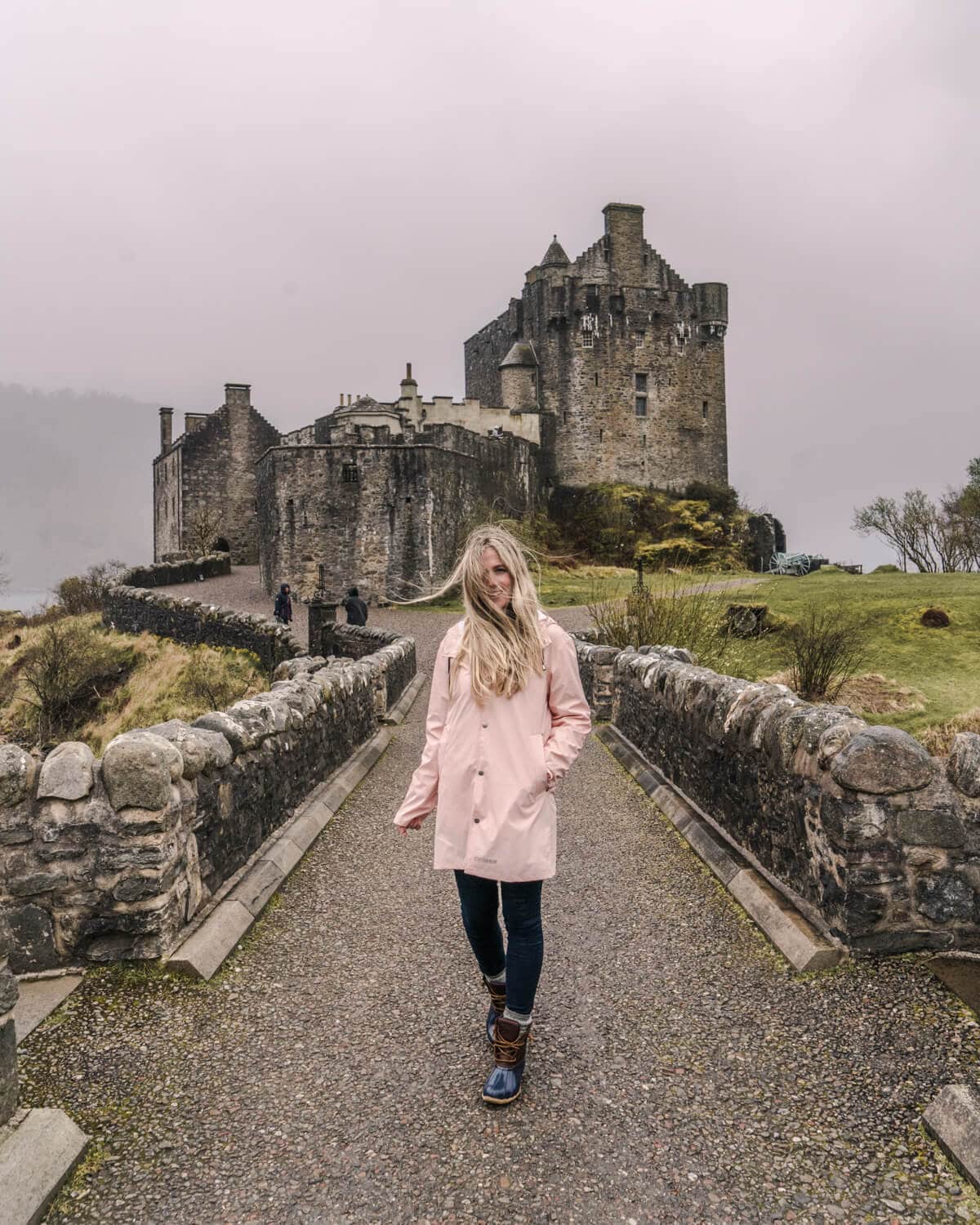 First stop: Eilean Donan Castle
The first stop with Rabbie's along the way to Isle of Skye was to Eilean Donan Castle, which is one of the more famous castles in the Scottish Highlands. Similarly to Urquhart Castle, Eilean Donan sits in a location with stunning 360 degree fews (pending good weather of course). It sits on an island where three of the great sea lochs meet, giving it a majestic and otherworldly feel.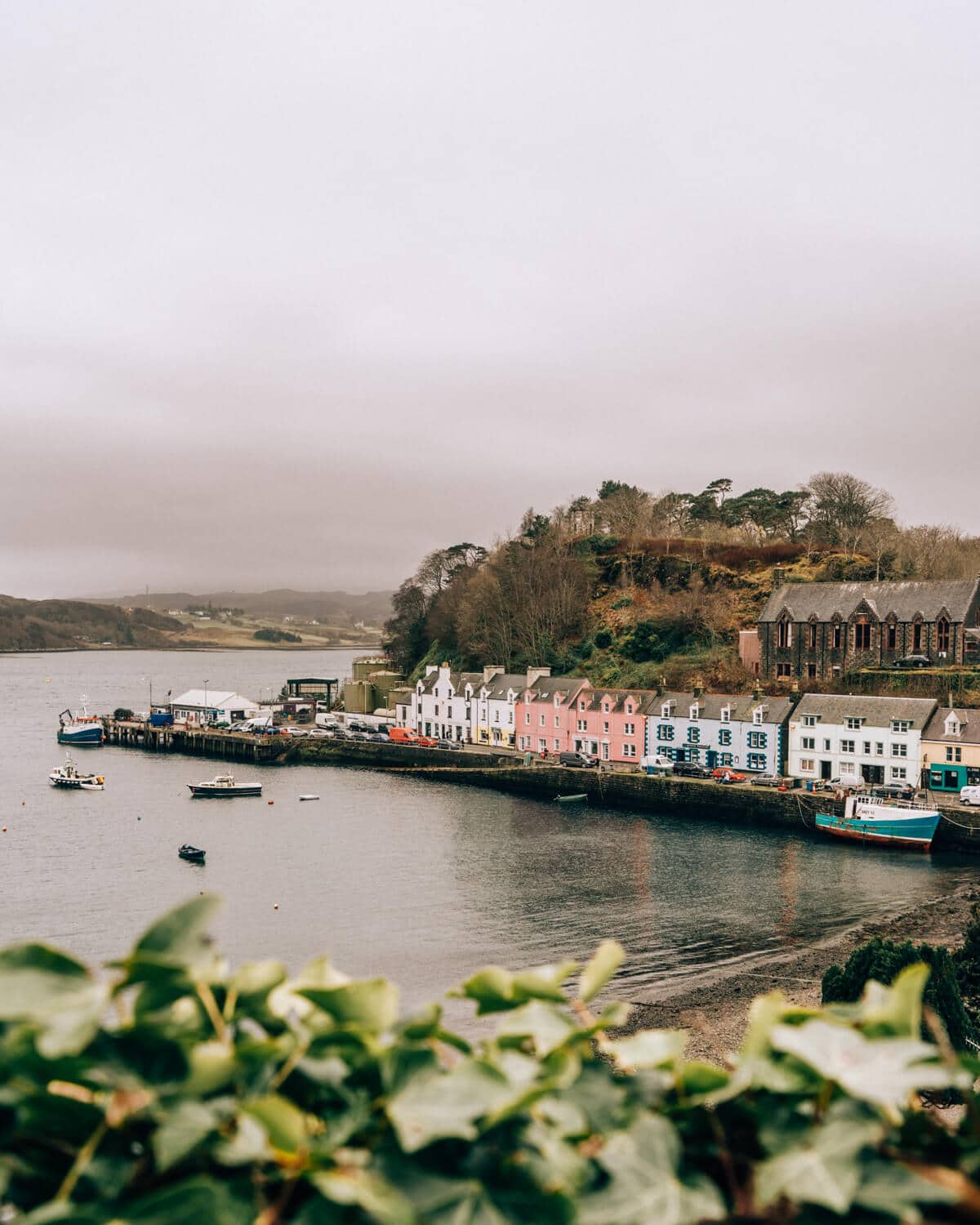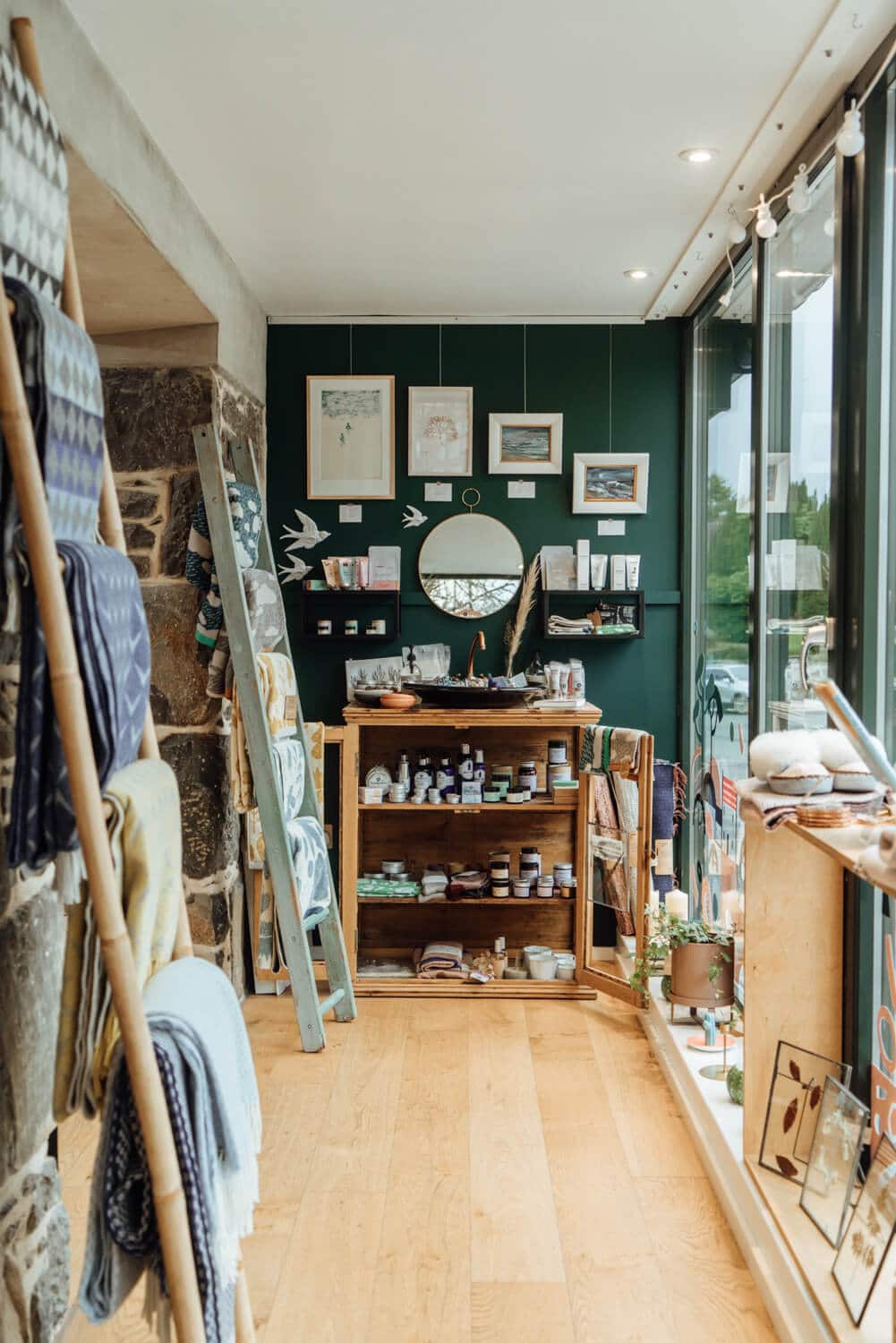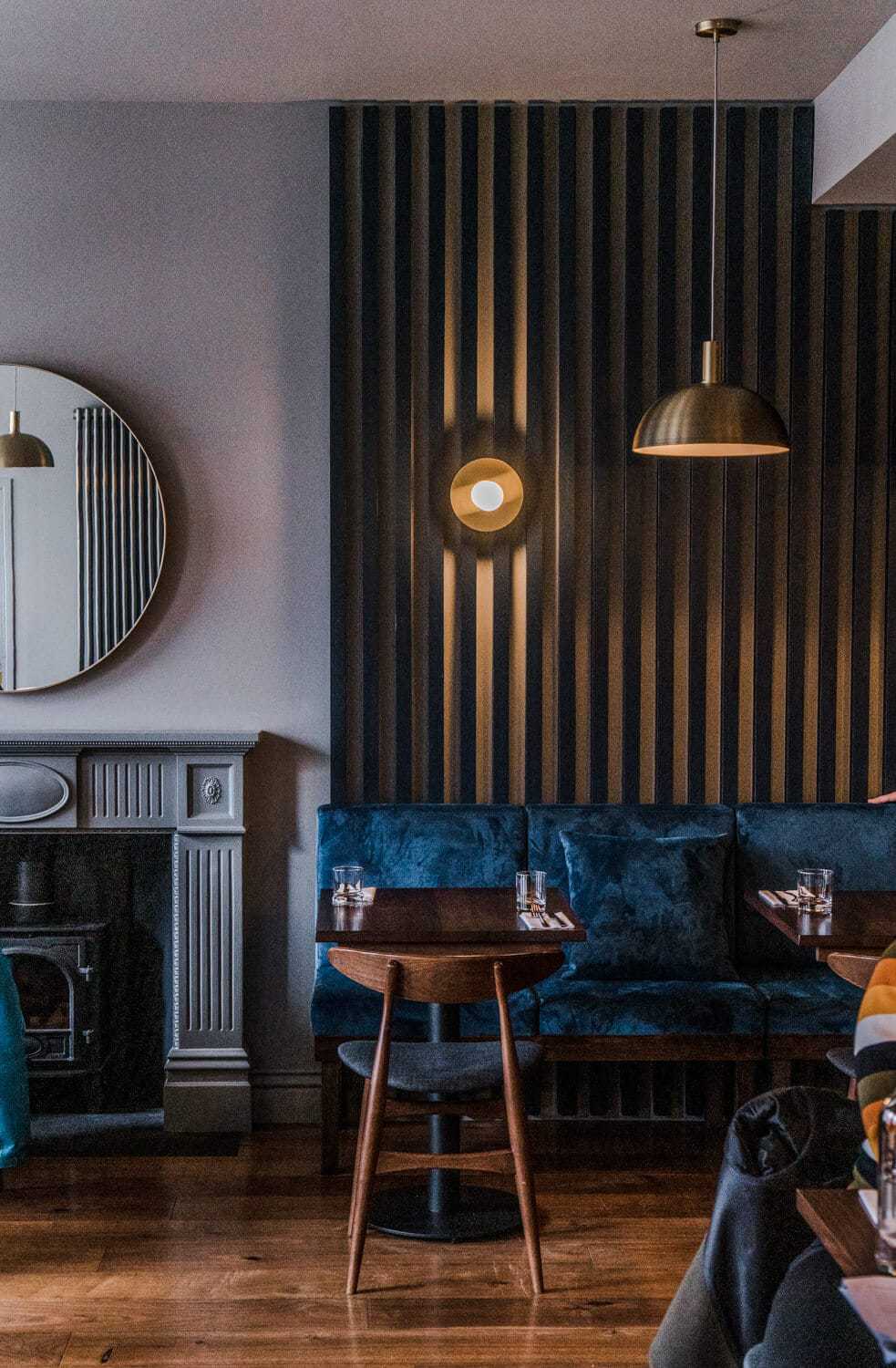 Next Stop: Portree, Isle of Skye
Portree is the largest town on the Isle of Skye and is also the capital, but don't expect any big cities here. Portree's population is just under 2,000 and it has the small town charm to match. We only had a few hours to explore the town center but enjoyed walking around and enjoying the scenery and local shops.
For lunch, I recommend stopping in to Caroy House which has a stunning interior and really friendly owners. This is where I tried haggis for the first time and it was surprisingly delicious!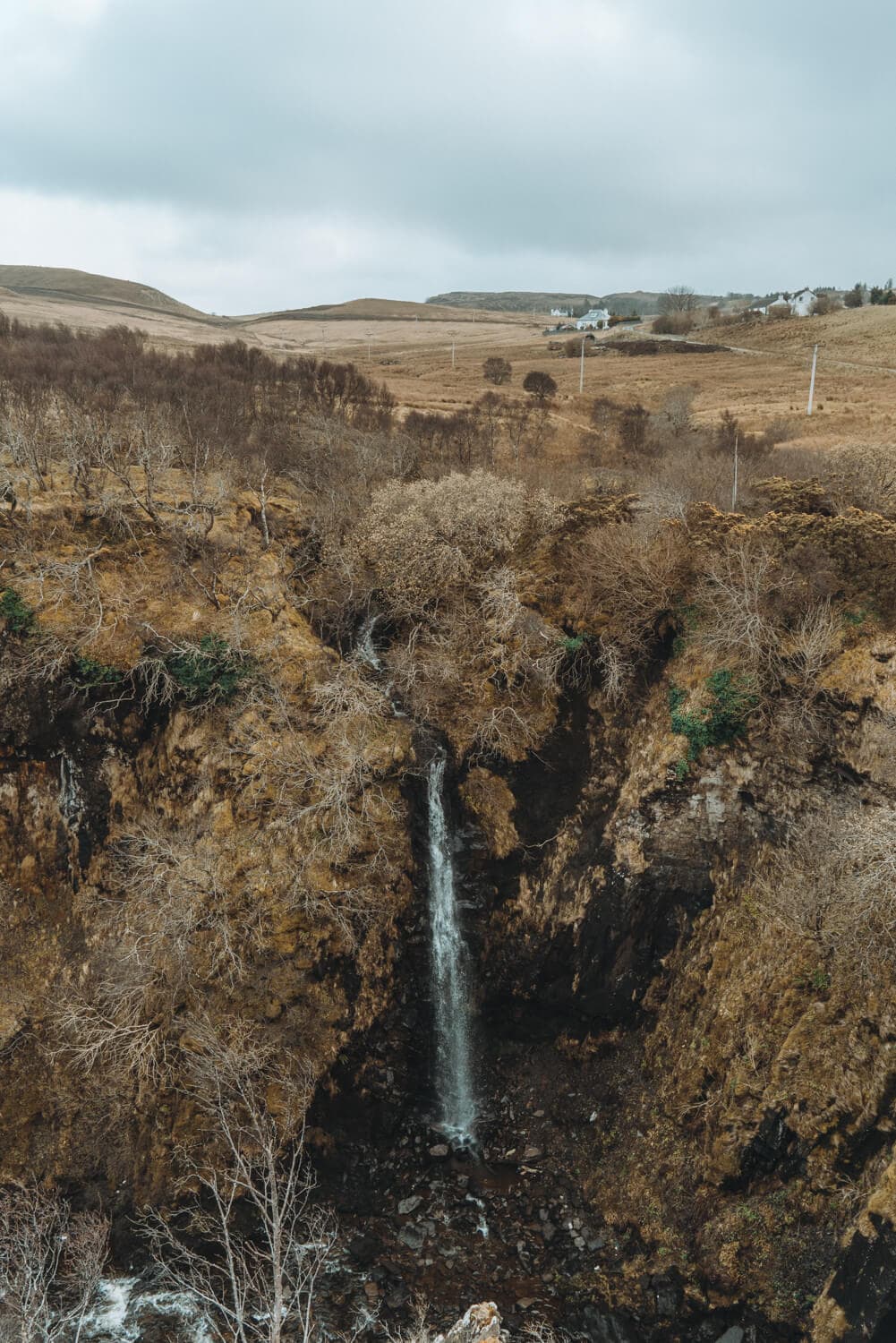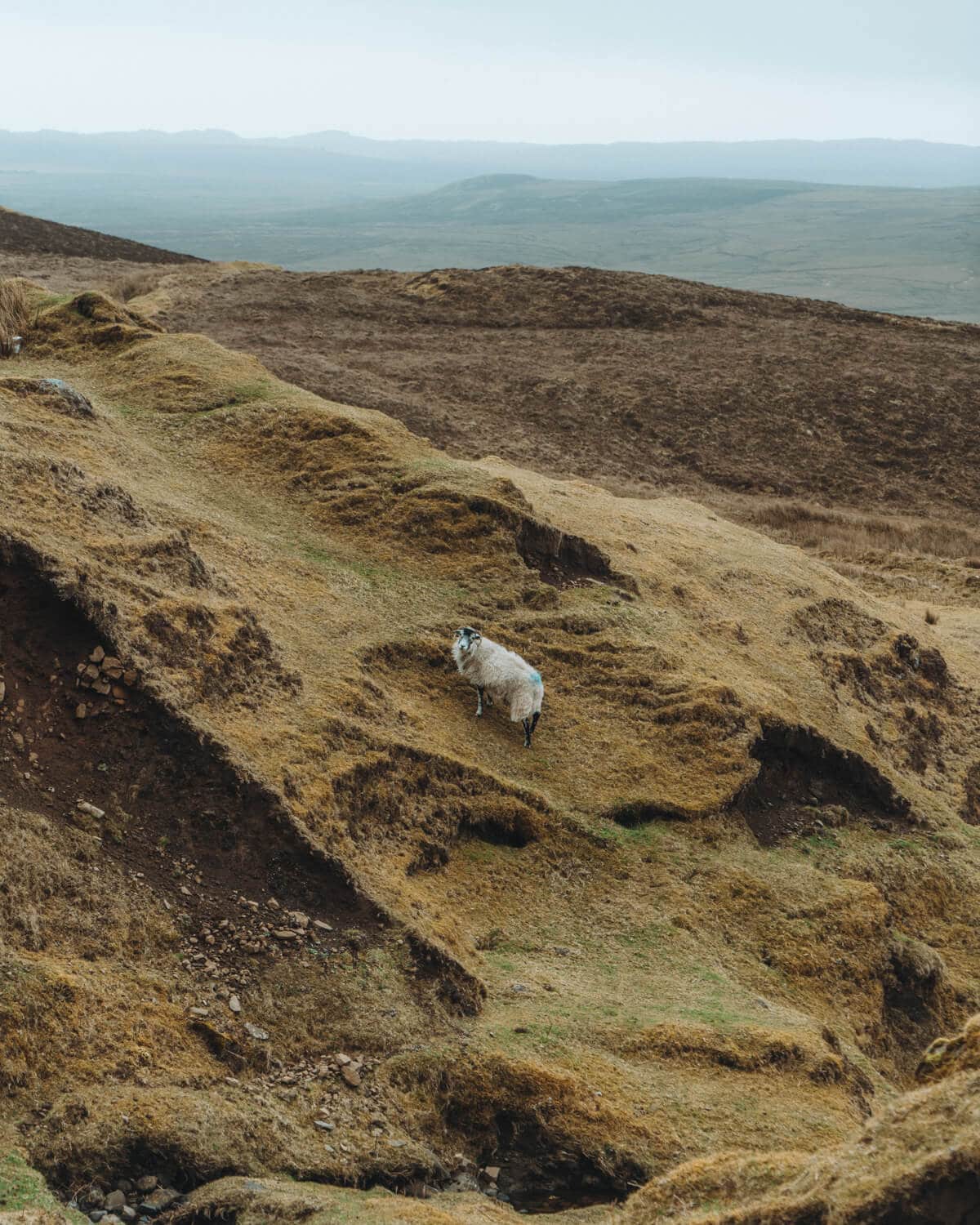 Drive Isle of Skye: Kilt Rock Waterfall, Old Man of Storr and Quiraing
Kilt Rock Waterfall and the Quiraing were a few of the highlight stops we made along our Isle of Skye day trip. Unfortunately it was so foggy and overcast on the day that we went that we could barely make out the Old Man of Storr, but this is a must-stop if you catch good weather on a day to Isle of Skye.
After a full day of taking in the stunning scenery in and around Isle of Skye, we headed back with Rabbie's to Inverness arriving in time for a late dinner in town.
Day 4: Drive to Fort William in the western part of the Highlands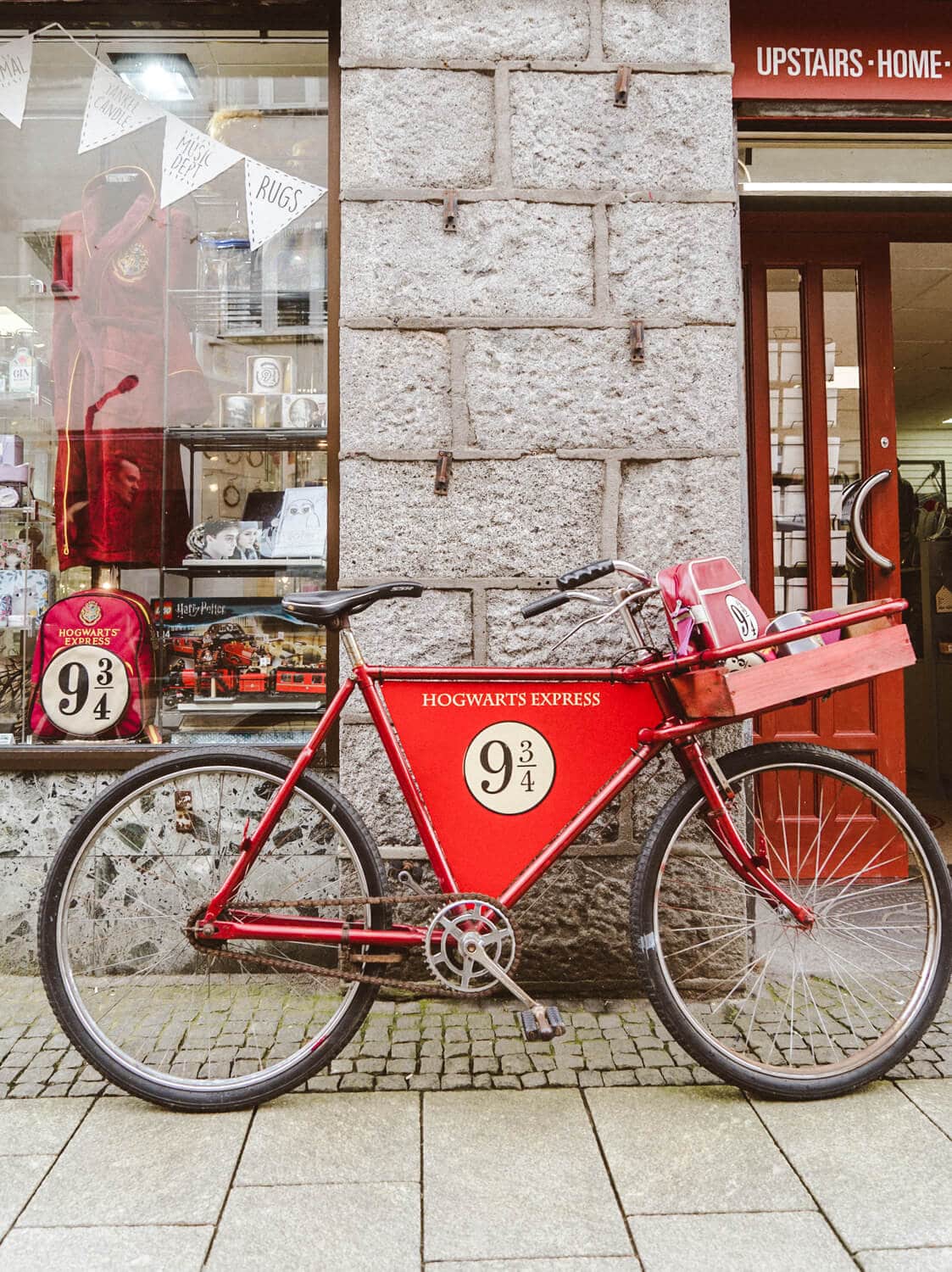 Depart Inverness early in the morning and make the drive to Fort William, which is an ideal base to explore some of the parts of the Highlands in the more southwestern region including the Glen Coe Valley, Glenfinnan Viaduct and Ben Nevis. The drive from Inverness to Fort William takes about 2 hours without stopping.
Fort William itself is a small city that sits along the Loch Linnhe and is a must for outdoor adventure enthusiasts with so many mountains and hikes in the surrounding area.
Take a stroll along Fort William's main pedestrian-only thoroughfare and you'll notice, along with the classic pub scene of course, plenty of shops hawking the latest outdoor gear.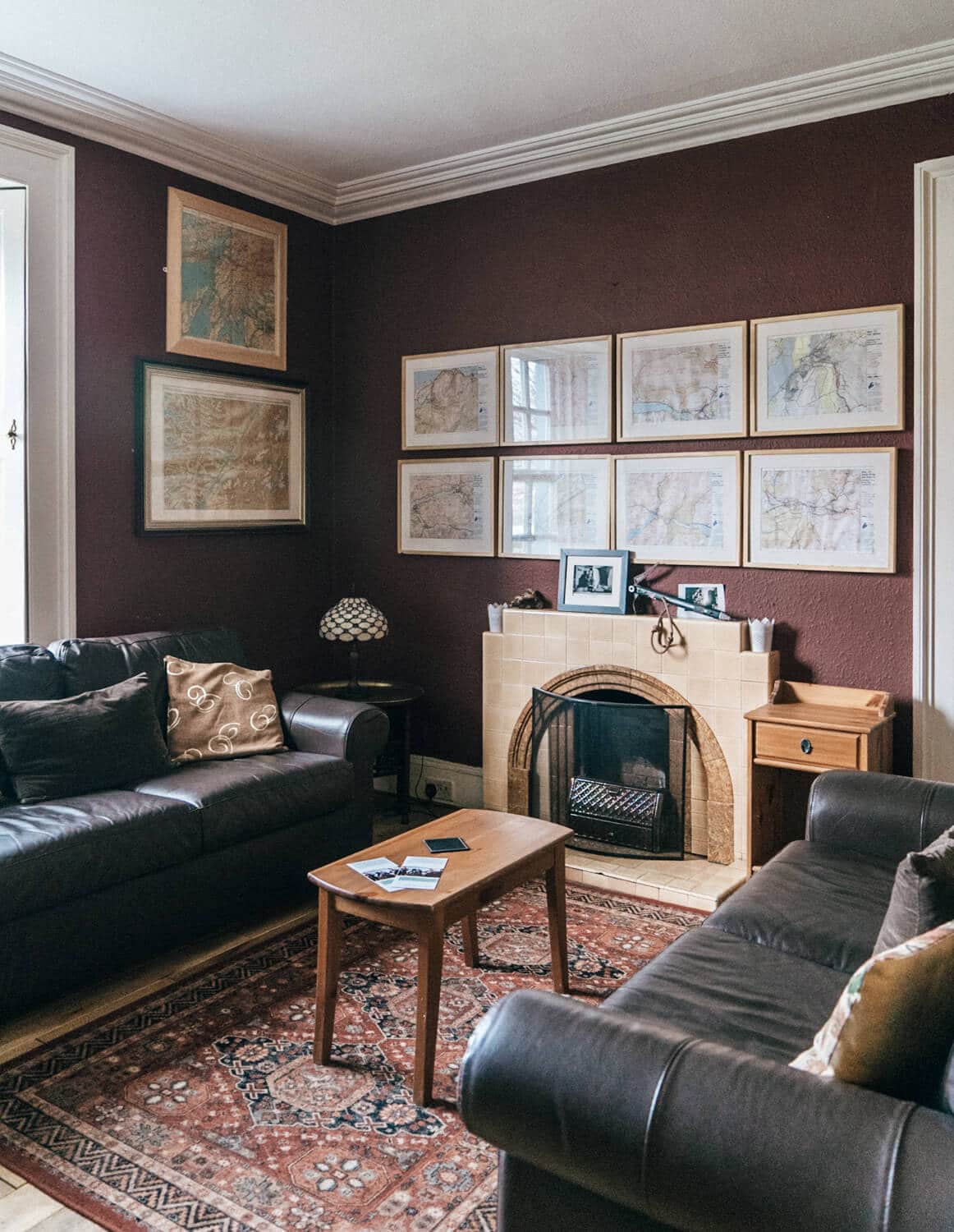 Check in to the Lime Tree Hotel
First, check in to the Lime Tree Hotel which is a historic hotel in the center of town and features an award-winning restaurant. We ate there for dinner and it was one of the favorite meals of the trip.
Explore Fort William's Town Center
It doesn't take long to stroll through Fort William, but it's worth it to poke around in some of the shops and grab lunch at one of the local pubs.
Drive through the stunning Glencoe Valley
About 16 miles south of Fort William is the Glencoe Valley which provides stunning scenery right along the A82 highway. Photography enthusiasts flock here for its dramatic appeal as you drive through windey mountain passes featuring plenty of pull-off spots to snap a photo (or in our case, hundreds) of the epic valleys, waterfalls and peaks that mark the landscape.
The main area you'll want to focus on is between the town of Glencoe and the Bridge of Orchy. Head there in late afternoon as the sun dips into golden hour to get the most magical light throughout the area.
Dinner at Lime Tree
Head back to the hotel for dinner at the Lime Tree's restaurant, an award-winning eatery that focuses on seasonal and fresh local ingredients. The restaurant was recently nominated as Scottish Restaurant of the Year 2019 and has been recognized by several other organizations like Michelin for their excellence.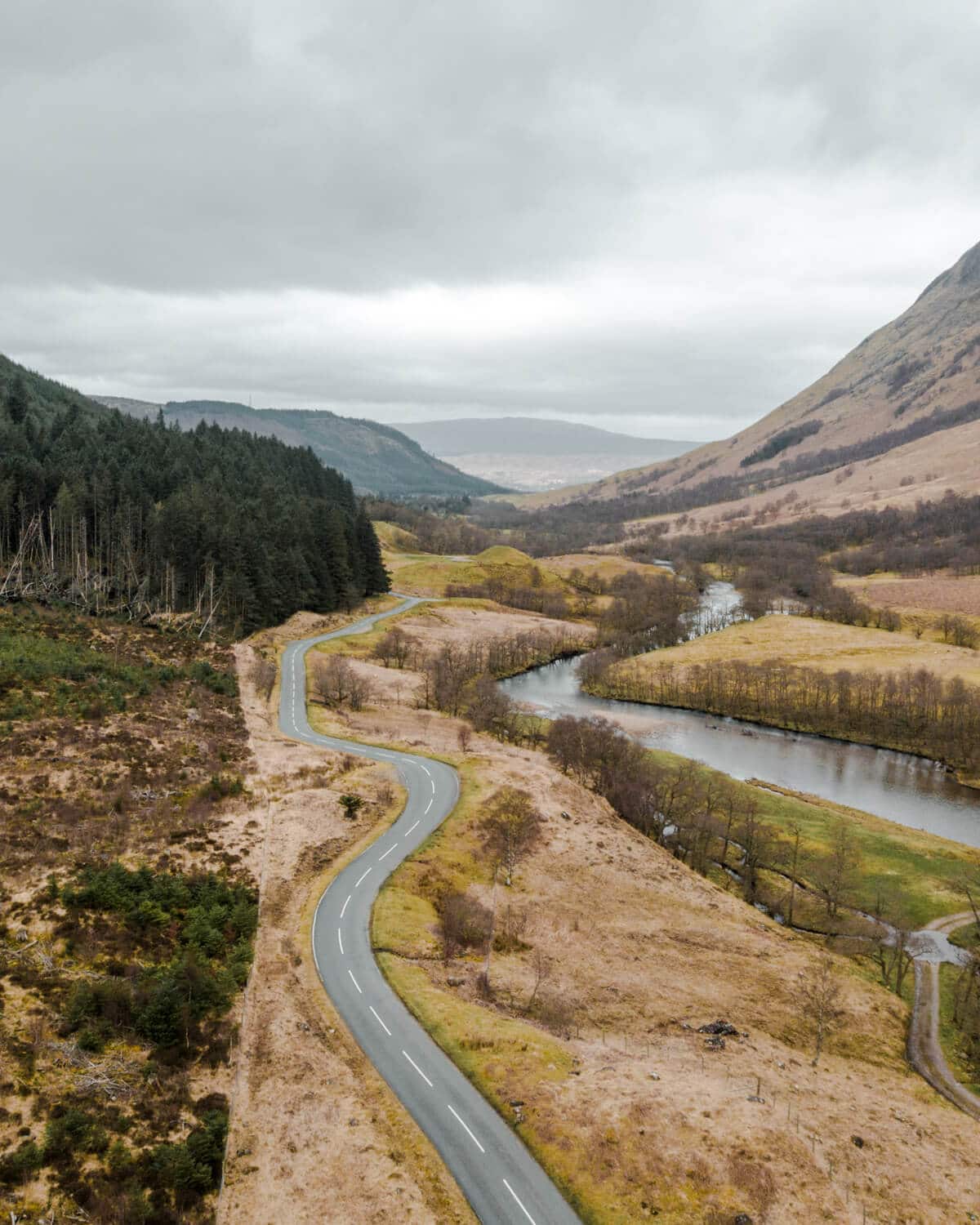 Day 5: Explore the Glenfinnan Viaduct and Glen Nevis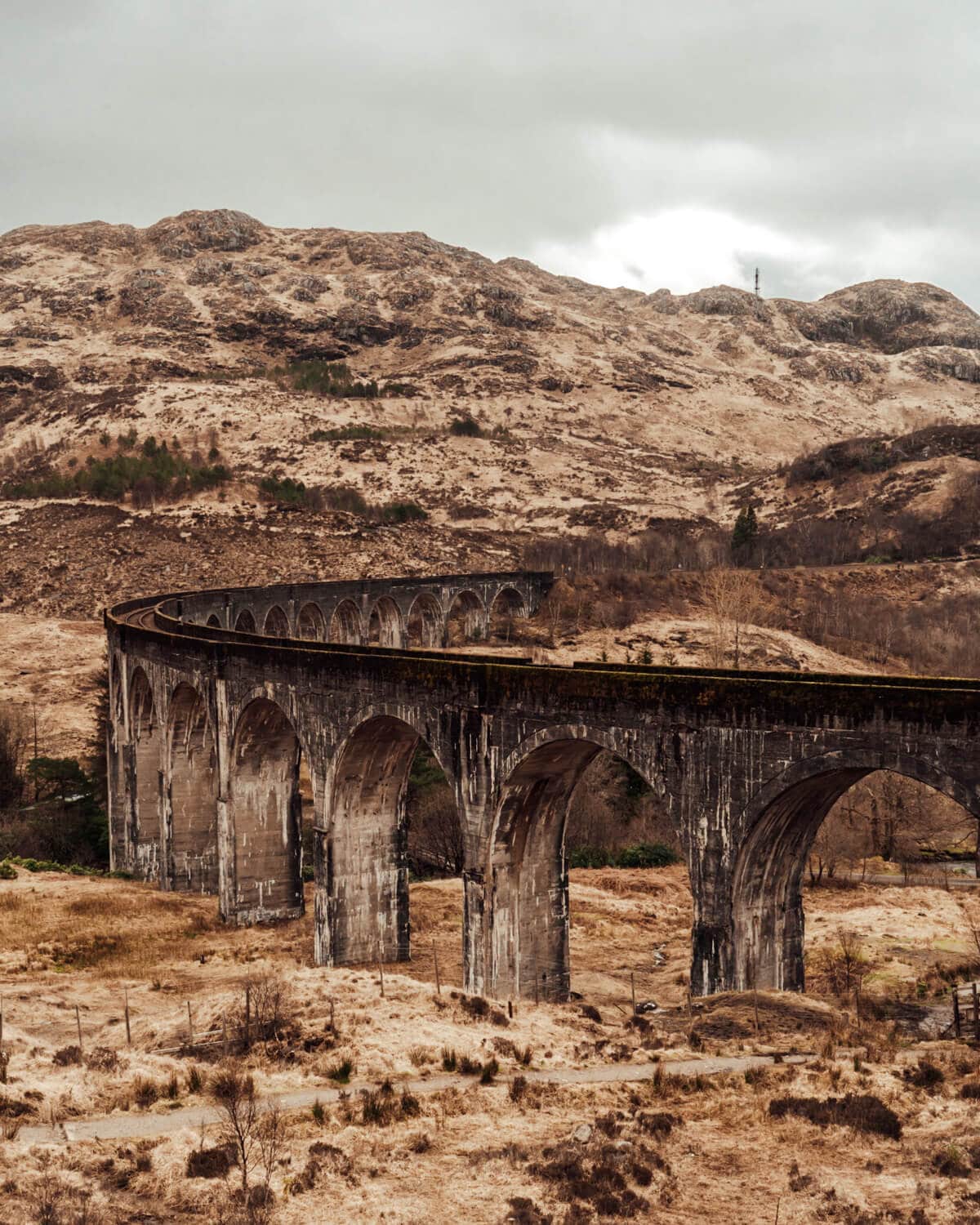 The Glenfinnan Viaduct, aka Harry Potter train 
Just 30 minutes drive outside of Fort William is the Glenfinnan Viaduct, also known as the Harry Potter train that was filmed in the movies as the Hogwart's Express.
Upon arrival at the parking lot entrance to the Glenfinnan Viaduct, it's just a short 10-15 minute walk until you arrive at the underside of the viaduct. Walk through the arches and up along the path to get the best views overlooking the Jacobite train track. To actually catch the steam train in action you'll need to time it right. We were there in an off season in March and the train only runs from the end of April to the end of October.
Check here for the full Jacobite train schedule if you want to get those epic Harry Potter-esque shots.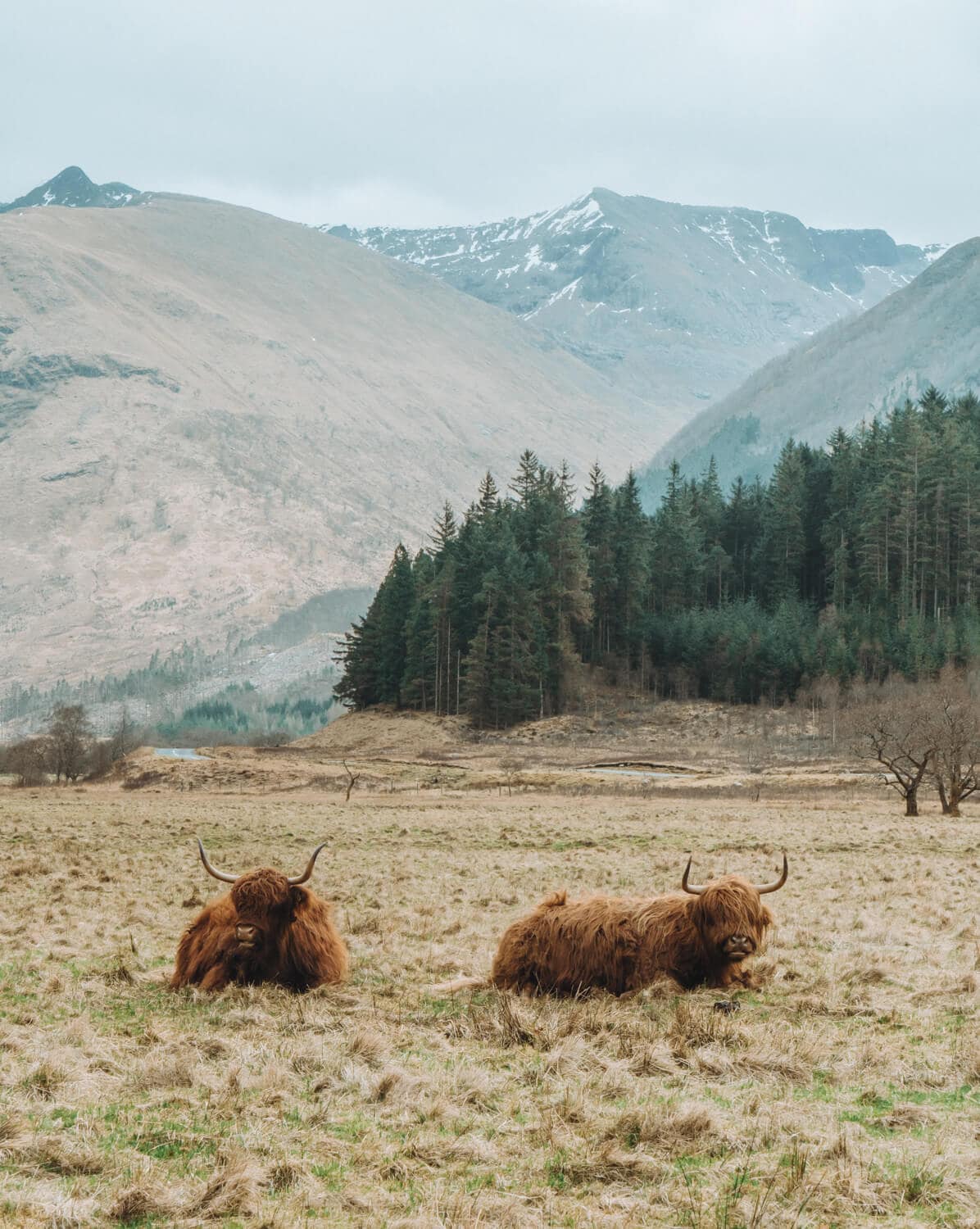 Explore the outdoor scenery at Glen Nevis 
Next stop is Glen Nevis which is back towards the town of Fort William and home to Scotland's iconic mountain, Ben Nevis. Standing at 1,345 metres above sea level, Ben Nevis is the highest peak in the British Isles and is surrounded by stunning scenery and awesome hiking trails.
You can do some serious hiking and outdoor adventuring in this area, but we decided to start at the visitor's center and drive through to take in the scenery, parking at a few spots along the way. This is where we were finally able to spot some of the region's famous Highland Cows that were a bit elusive to us up until this point! We also spotted plenty of goats and sheep within this outdoor area, so keep your eyes peeled.
Day 6: Depart Fort William for Luss Village and onto Edinburgh 
Drive from Fort William to Luss Village (about two hours)
For the final day of our Scottish Highlands itinerary, we departed Fort William and slowly made our way back to Edinburgh with a slightly out of the way pit stop in Luss Village. This charming little town sits on the west bank of Loch Lomond and features neat rows of quaint cottages and a few local shops and cafes. Don't miss a walk out to the pier that overlooks the Loch. You might just spot a swan or two peacefully floating down the river.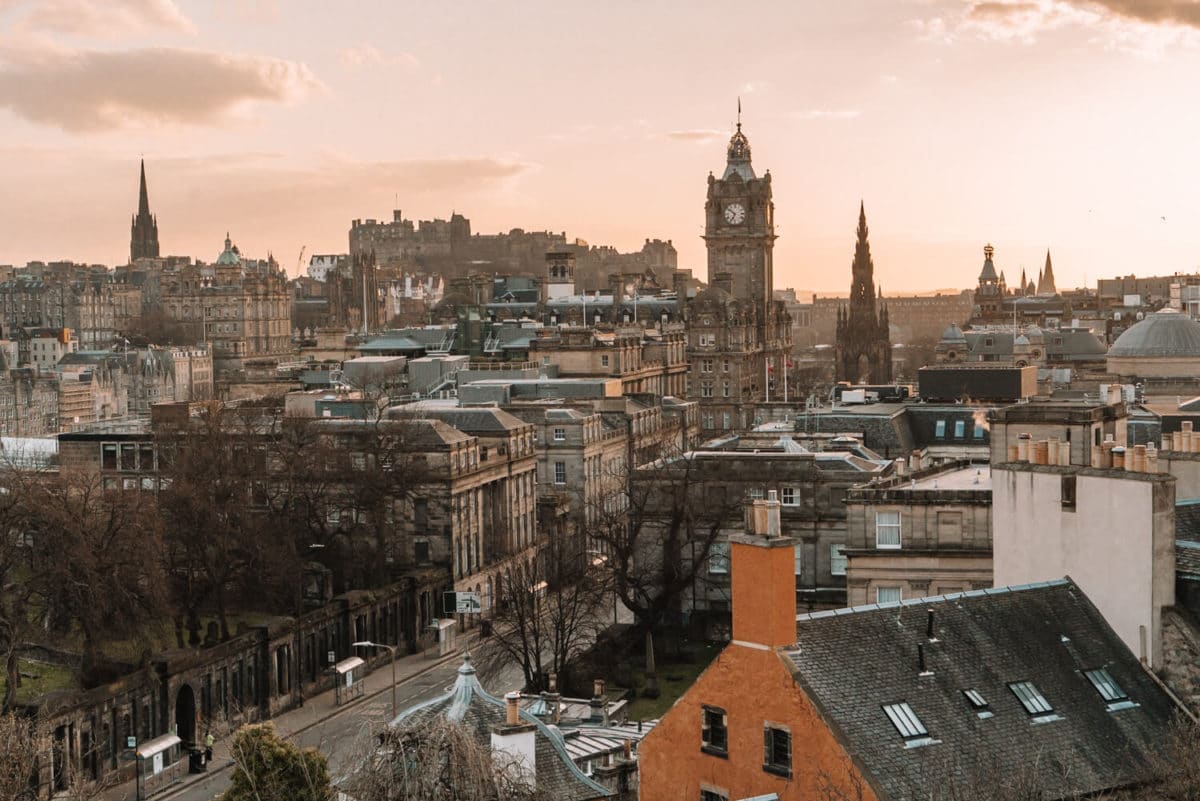 Finish the drive to Edinburgh (about 2 more hours) and fly out! 
If you'll be extending your time to explore Edinburgh as well, make sure to check out my first timer's guide to Edinburgh.
LOVED THIS POST? PIN IT FOR LATER
*** Live Like it's the Weekend was graciously invited to Scotland as a guest of Visit Britain, with support from ASVA for certain attractions as a gifted experience from Visit Scotland.  As always, all opinions are my own and I would never promote anything I don't freaking love. ***