This post is brought to you by Orbitz. While this was a sponsored opportunity, all content and opinions expressed here are my own.
Palm-lined streets and pavement so hot you could fry an egg on 'em. Welcome to Palm Springs, an oasis of pool parties, Mid-Century Modern architecture and plenty of design savvy smack dab in the middle of the desert.
I recently hopped in the car back at home in LA and drove 2 hours inland for an end-of-summer getaway to this hip vacation spot. If you're looking to plan your own perfect trip to the desert, I'm breaking down all the top tips and the best things to do to make your Palm Springs weekend getaway successful, easy, and most of all — FUN.
How to Plan a Palm Springs Weekend Getaway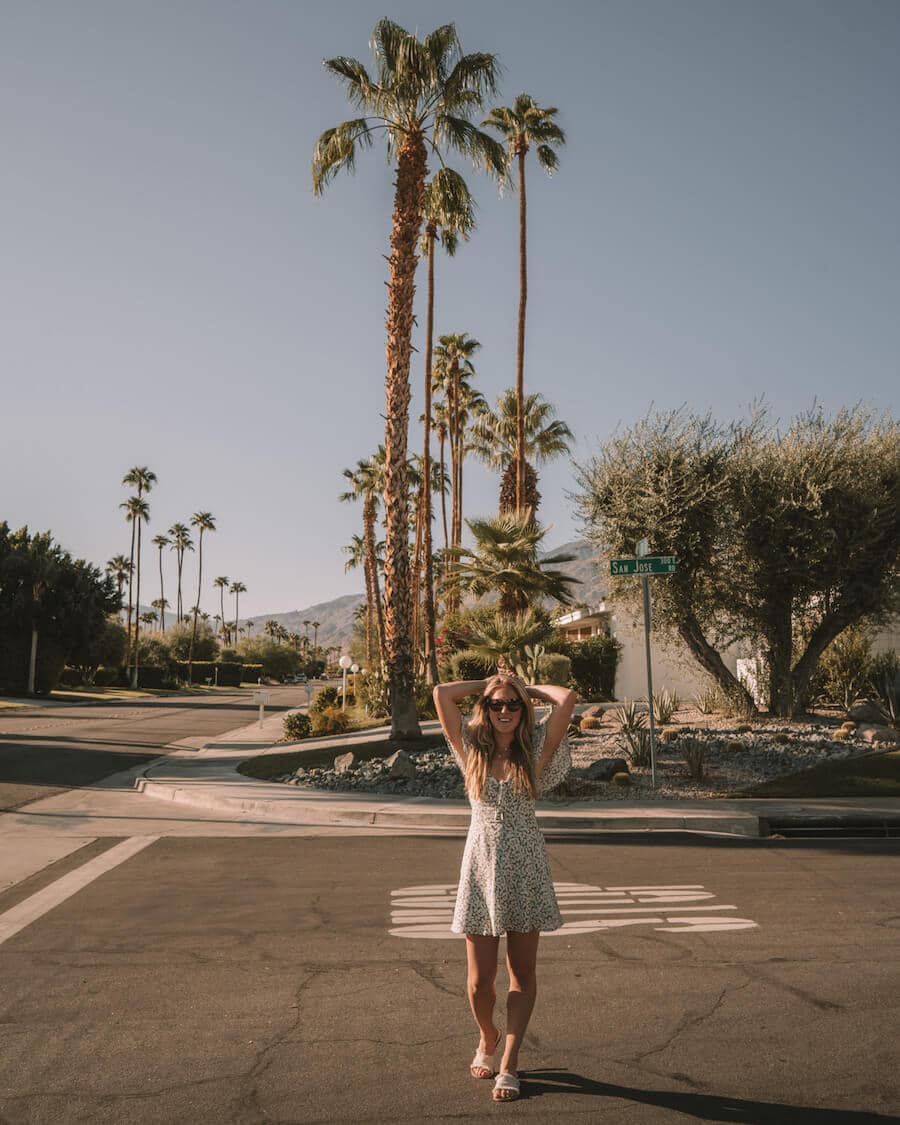 What to Know Before You Go
Being in the desert, Palm Spring gets HOT in the summertime and stays in the high temps into the early Fall. This is the most affordable time to visit, but many shops and sites have limited hours as it is low season. For the best weather and access to activities, plan your trip between November through April.
It's best to drive a car out or rent a car when you arrive in Palm Springs so you can easily access some of the hikes and sites that are a bit further out of town. If you only plan on staying in the heart of the downtown area, you can get away with using bike rentals (most hotels have them) or taking an Uber or Lyft.
Palm Springs has some cool events going on throughout the year that cater to the design-savvy, music-loving and LGBT communities, but also spike hotel prices. Keep your eyes peeled for dates on events like Modernism Week, Palm Springs Pride and Coachella and Stagecoach music festivals and decide to avoid them or book early if you want to visit during these times of year.
How to Get to Palm Springs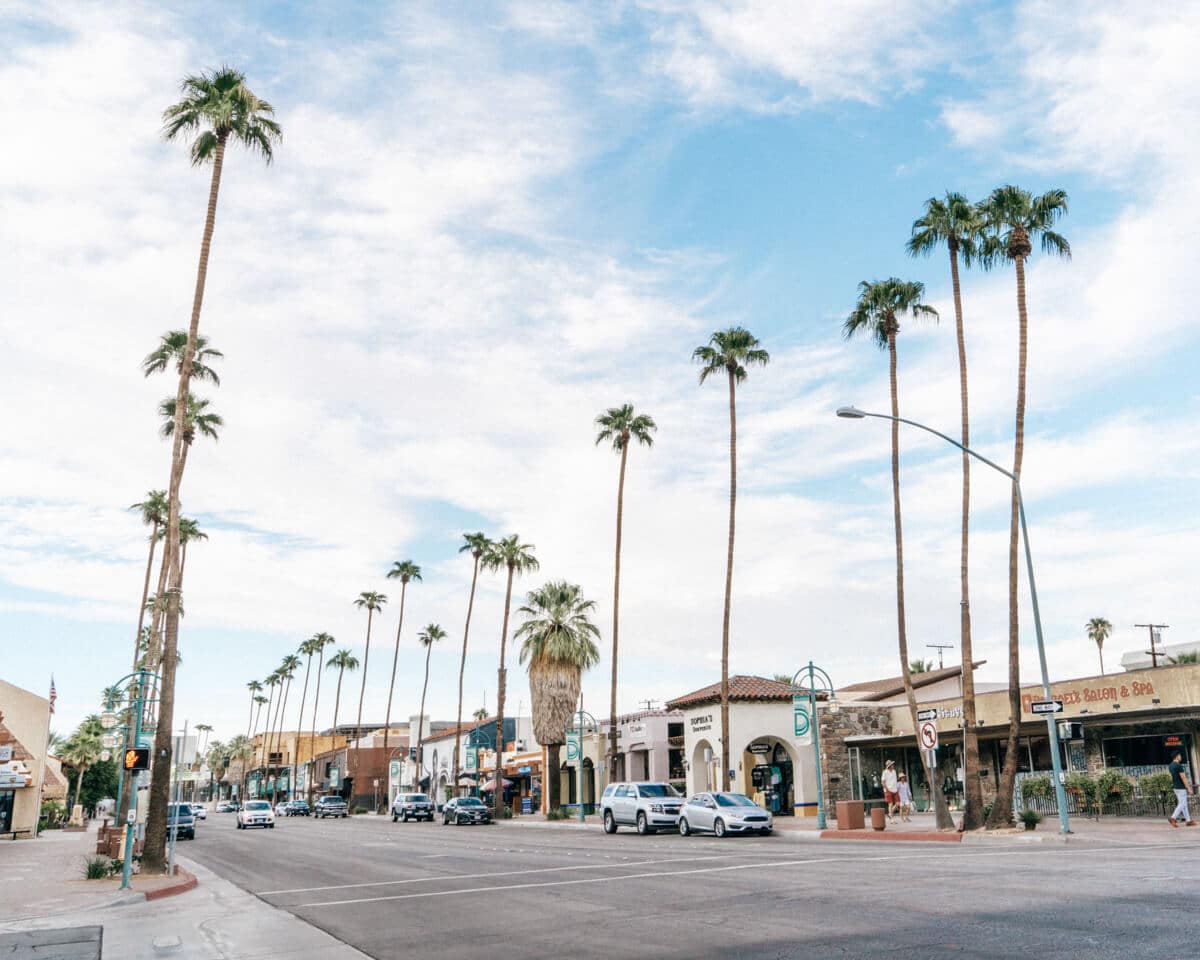 To get to Palm Springs, you can either fly into San Diego or Los Angeles airport and drive 2 hours from there, or fly directly into Palm Springs airport (PSP).
Currently there are 11 airlines servicing the Palm Springs airport, with non-stop service from 20 different cities including San Francisco, Dallas, Toronto, Boston, New York, etc.
Where to Stay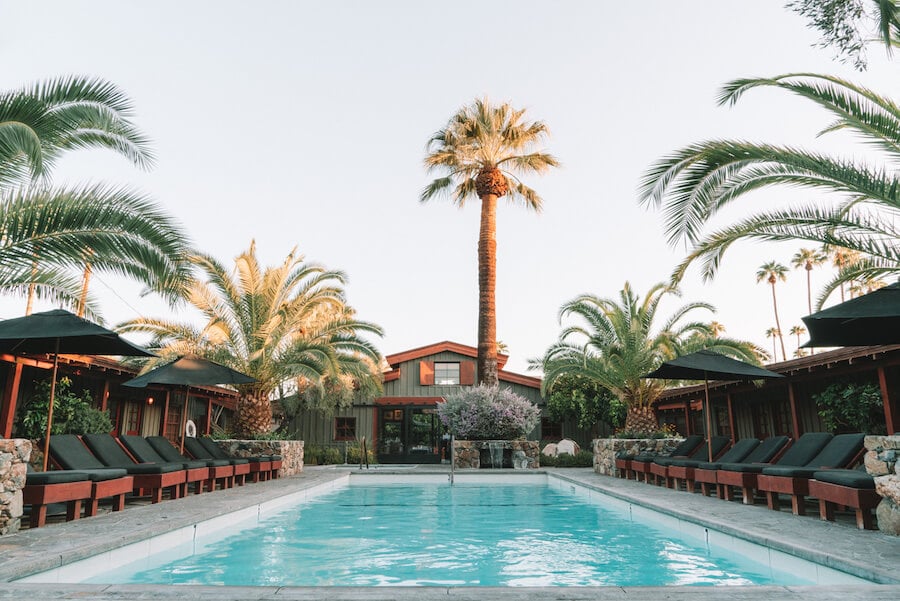 There are an endless amount of accommodation options to choose from in Palm Springs, ranging from smaller boutique hotels and roadside motels to more resort-style establishments. There's really something for everyone in this town.
For a rustic-meets-modern summer camp vibe, check into Sparrows Lodge.
For classic Mid-Century modern architecture and quintessential Palm Springs vibes, check out the Parker Palm Springs.
For an intimate couples paradise that feels like Greece and Morocco had a baby, don't miss the Korakia Pensione.
And for classic hipster vibes and a wild pool party scene, hit up the Ace Hotel.
Where to Eat & Drink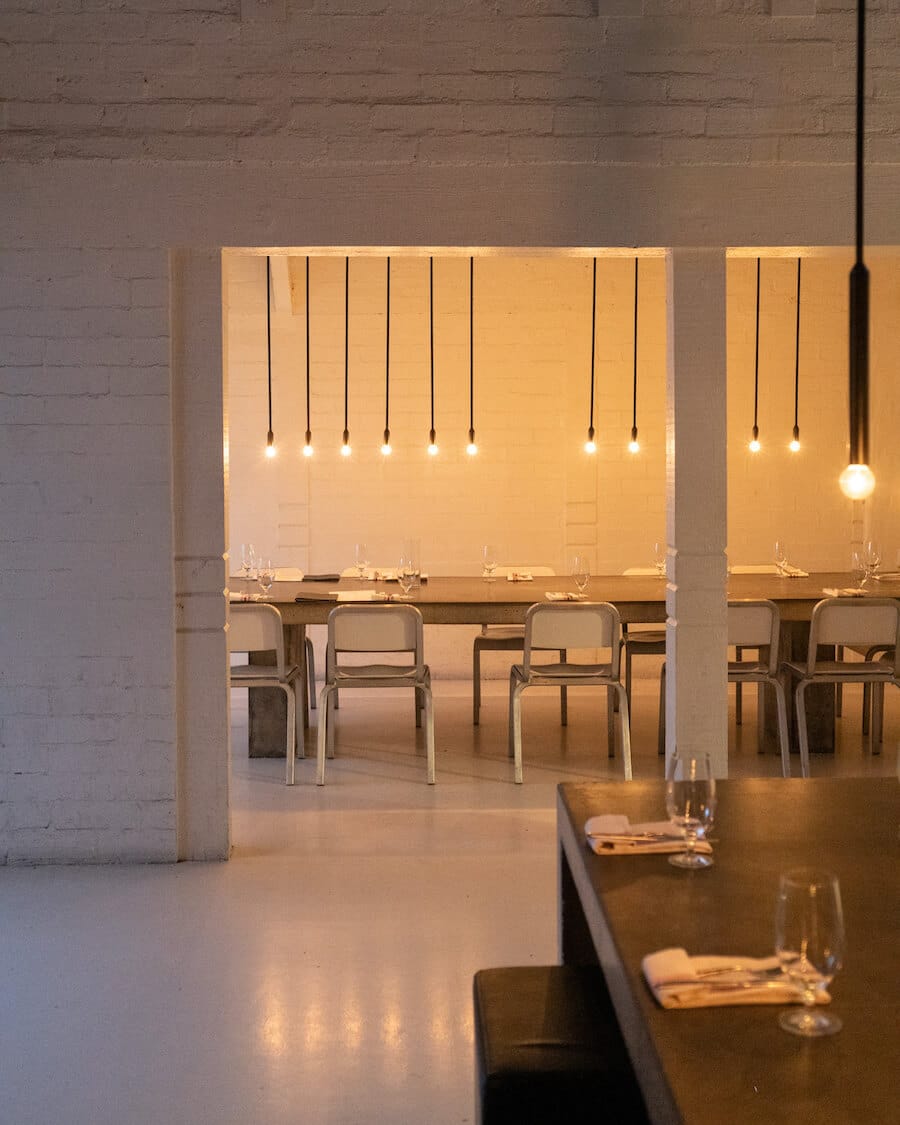 Workshop Kitchen & Bar – This upscale eatery has an enviable and minimal interior and a well-balanced menu of veggie and meat dishes.
Cheeky's – A classic Palm Springs brunch favorite.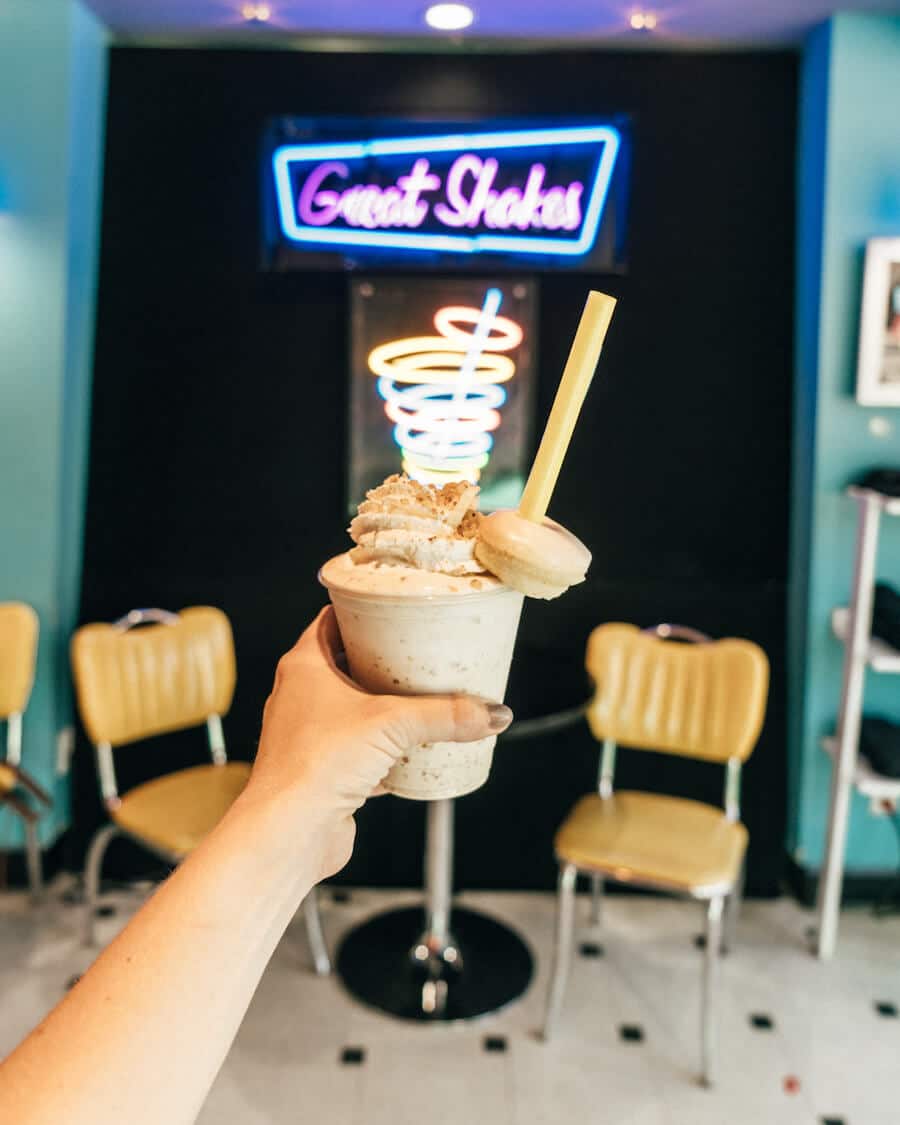 Great Shakes – This is the pinnacle of the area's famous date shakes. Get it with the works (whip cream and a donut on top).
Ernest Coffee – A coffee bar that turns into a tiki lounge at night.
Pig and the Rooster – For fresh Vietnamese worth waiting in line for (you'll want to get there early).
What To Do While in Palm Springs
1. Visit the Moorten Botanical Garden
Nature and desert lovers will adore this succulent paradise.

2. Cruise Downtown
For are a mix of chain stores and perfectly curated boutiques, a stroll downtown is a must — Thick As Thieves (pictured below) is a personal favorite.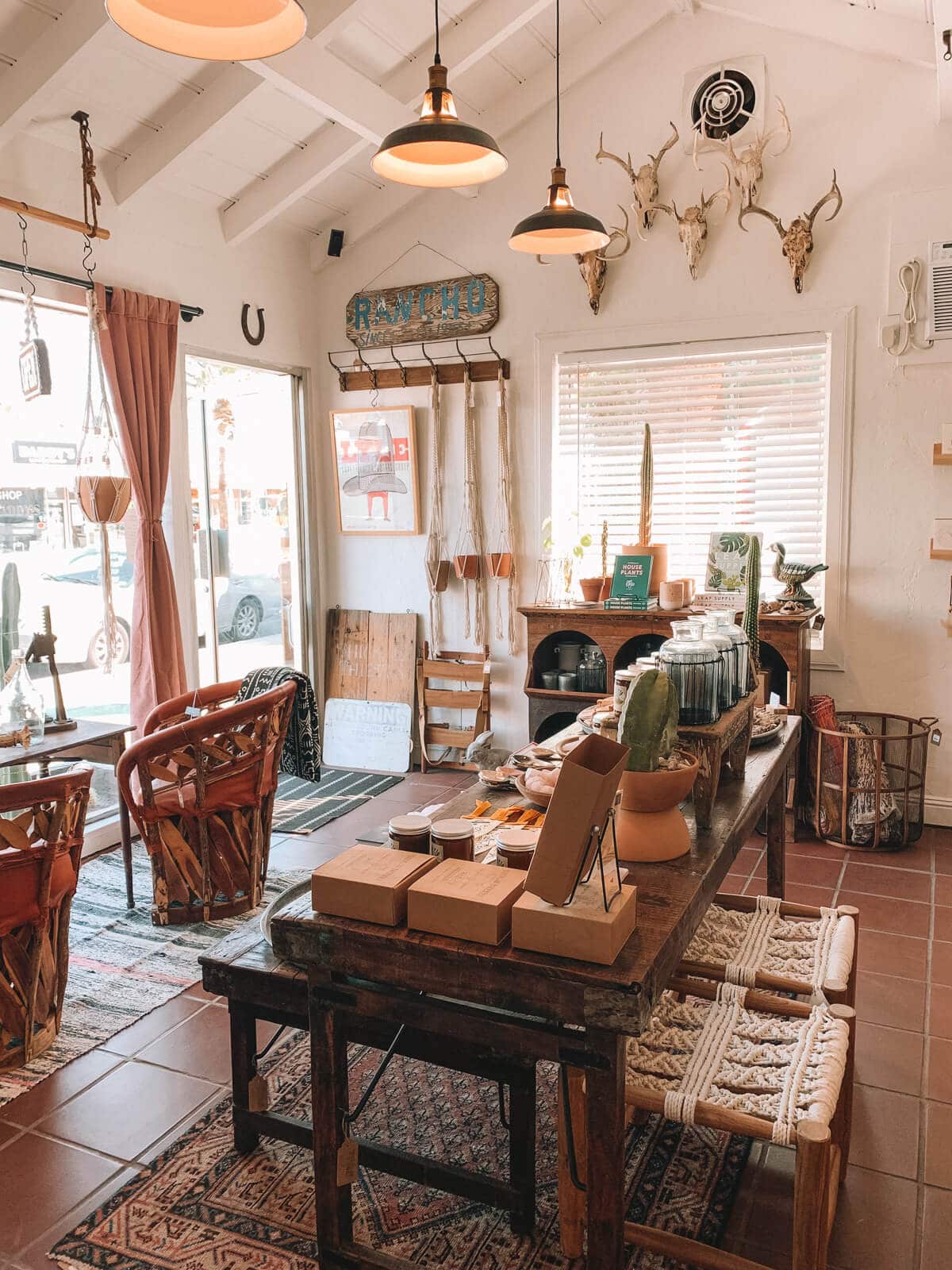 3. Cool Down By the Pool
A favorite (and very essential) Palm Springs pastime. Don't forget to pack your swimsuit and sunscreen.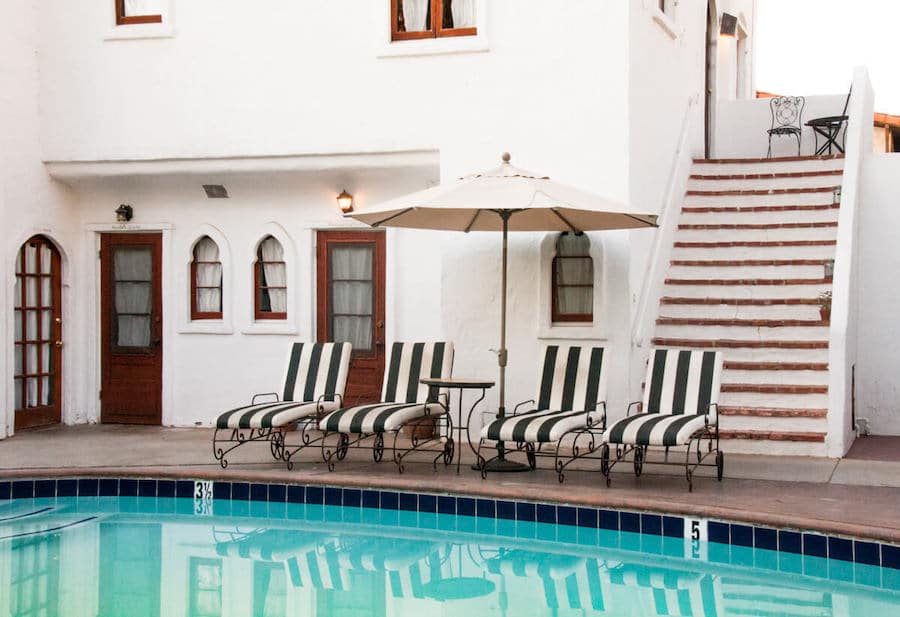 4. Visit Joshua Tree National Park
About an hour drive outside downtown Palm Springs, Joshua Tree National Park is a stunning protected area with a Mars-like landscape and plenty of activities for hikers and star-gazing enthusiasts to indulge in.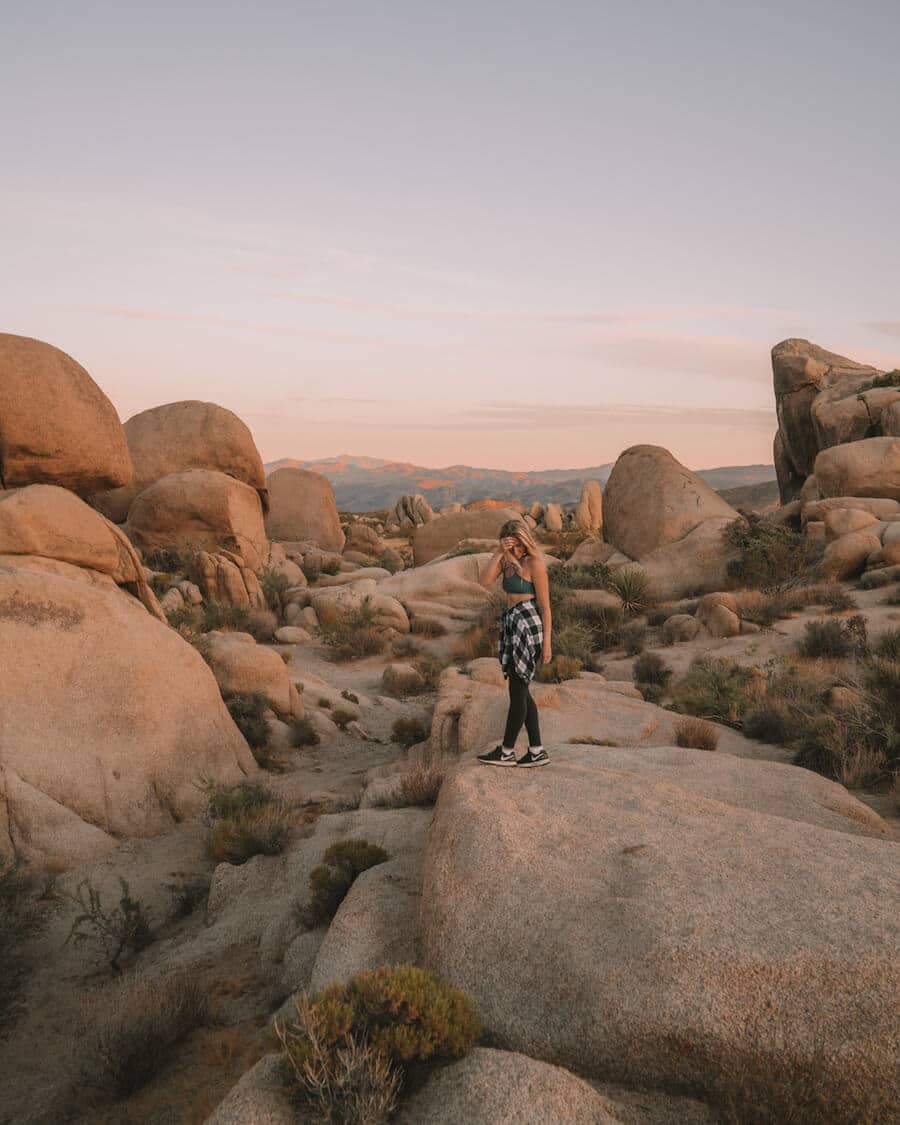 5. Go Vintage Shopping
There are plenty of options for antique and vintage scores around town, but Gypsy Land is one of the ones you can't miss.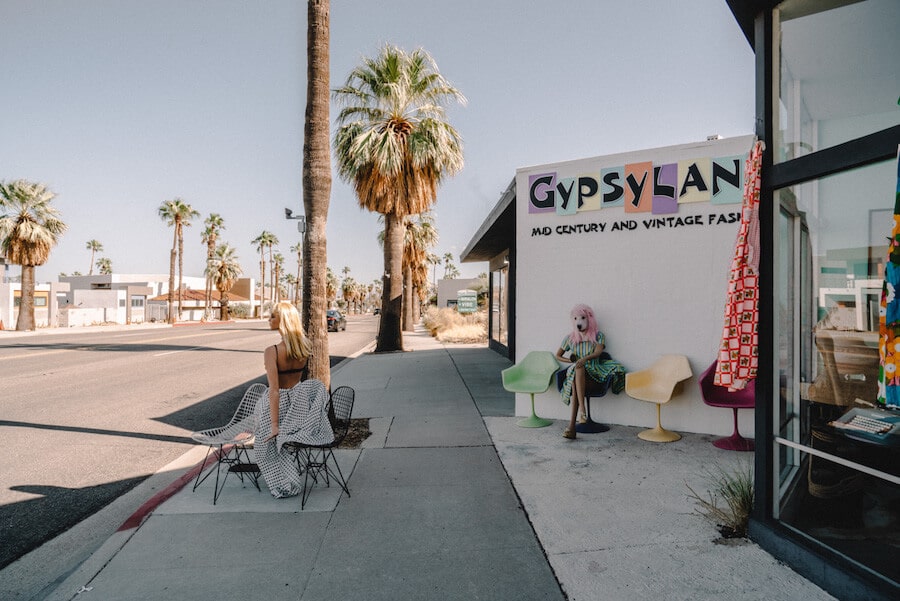 6. Catch Sunset from the Kimpton Hotel Rooftop
Palm Springs is a pretty flat city, but the Kimpton Hotel rooftop is a nice addition to the downtown scene that offers more panoramic views.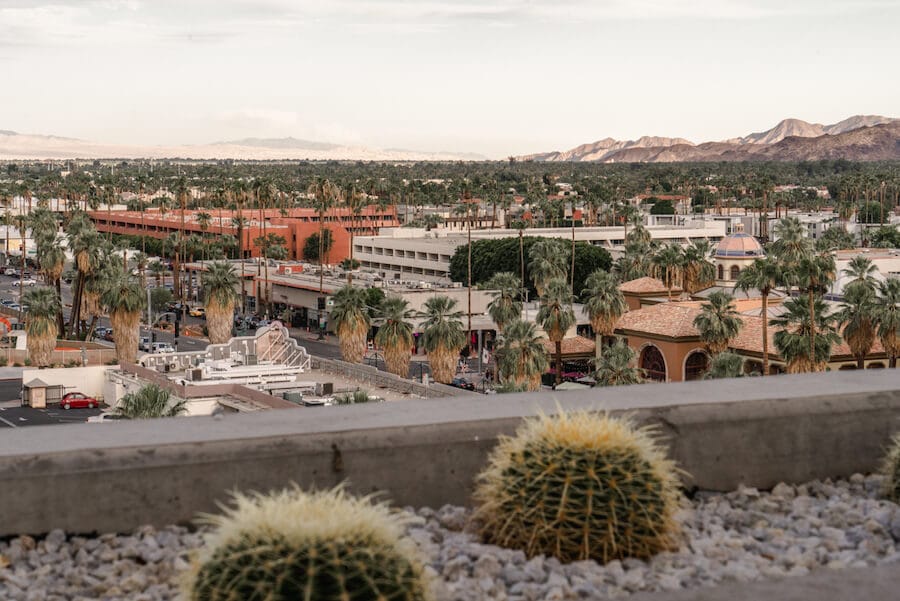 7. Check out the Palm Springs Art Museum
Mid-day when the heat is sweltering, head over to the art museum (there are two sister locations) to cool off and take in a mix of contemporary art and architecture exhibits.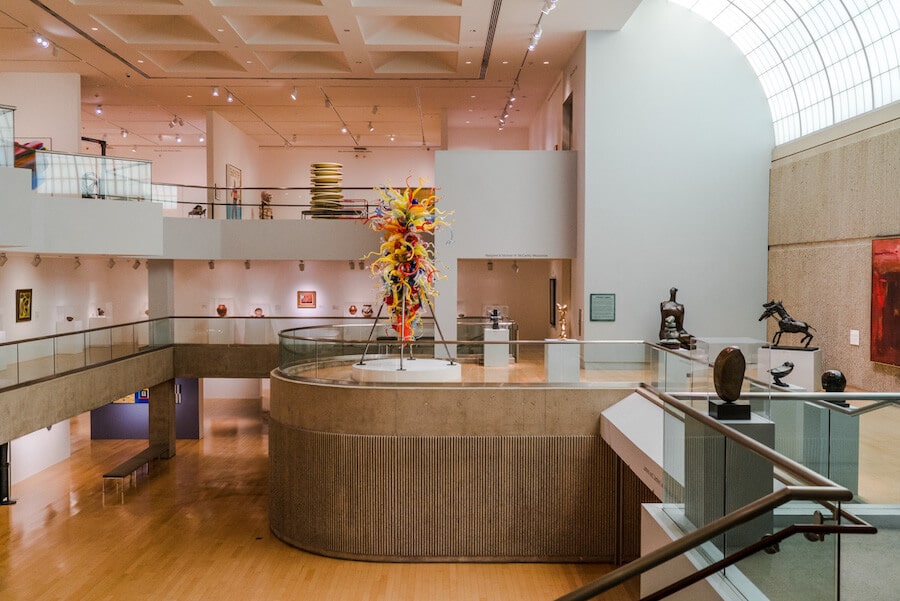 8. Visit Pioneertown
This old Western movie set still has a few functioning stores and is a fun backdrop for photos and a mini getaway from the Palm Springs scene.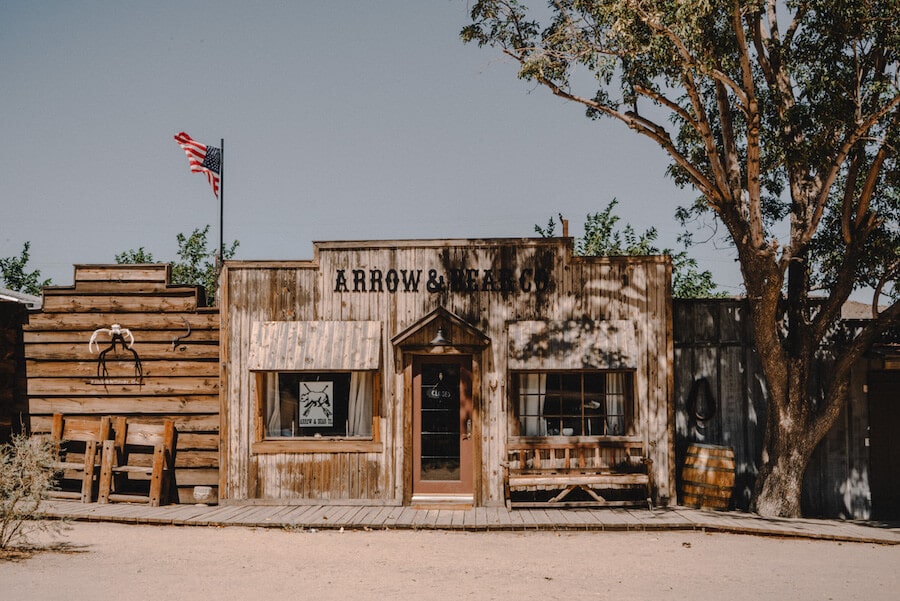 9. Take the Aerial Tramway
For the best views overlooking all of Palm Springs, head straight up on the Aerial Tramway. It's also the largest rotating aerial tramway in the world.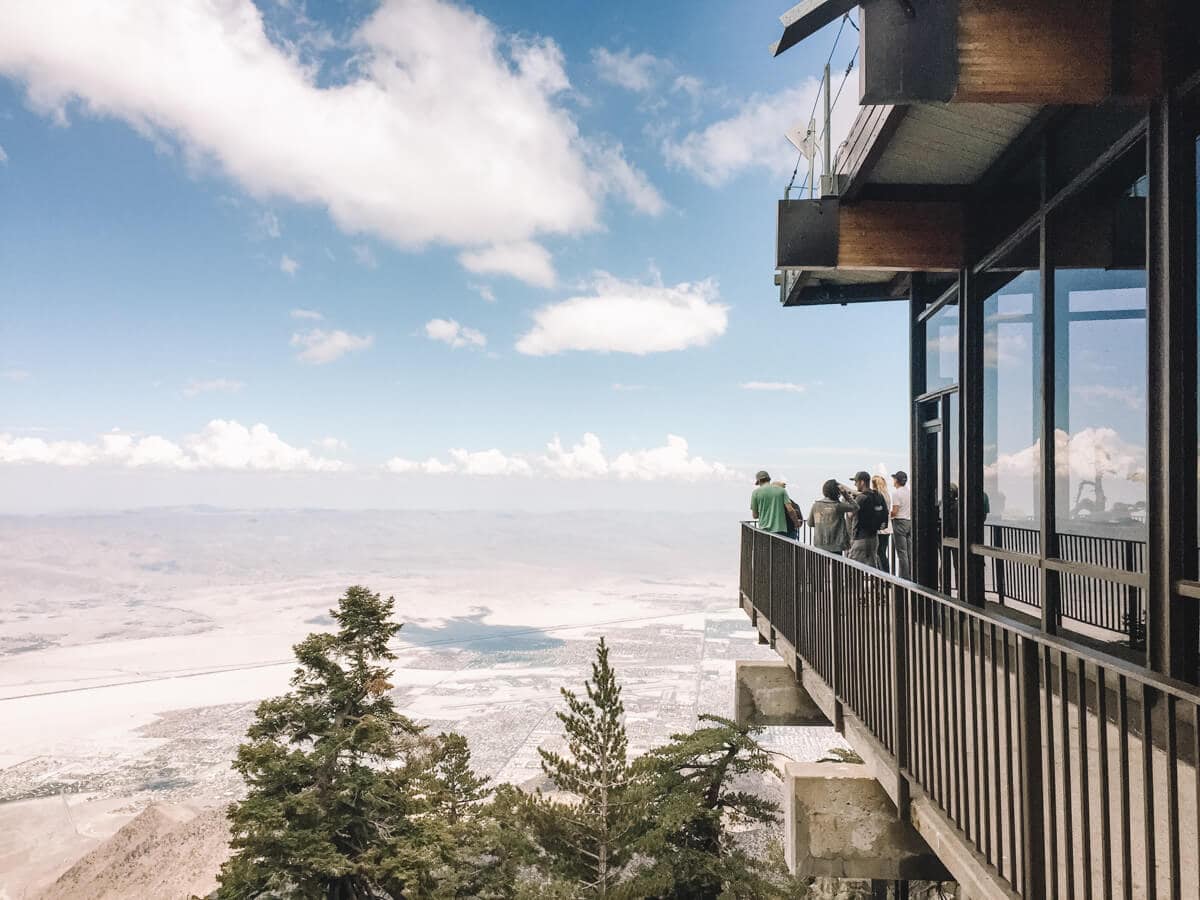 Ready to plan your own Palm Springs weekend getaway? Get inspired and start booking here.
READ MORE
PIN IT FOR LATER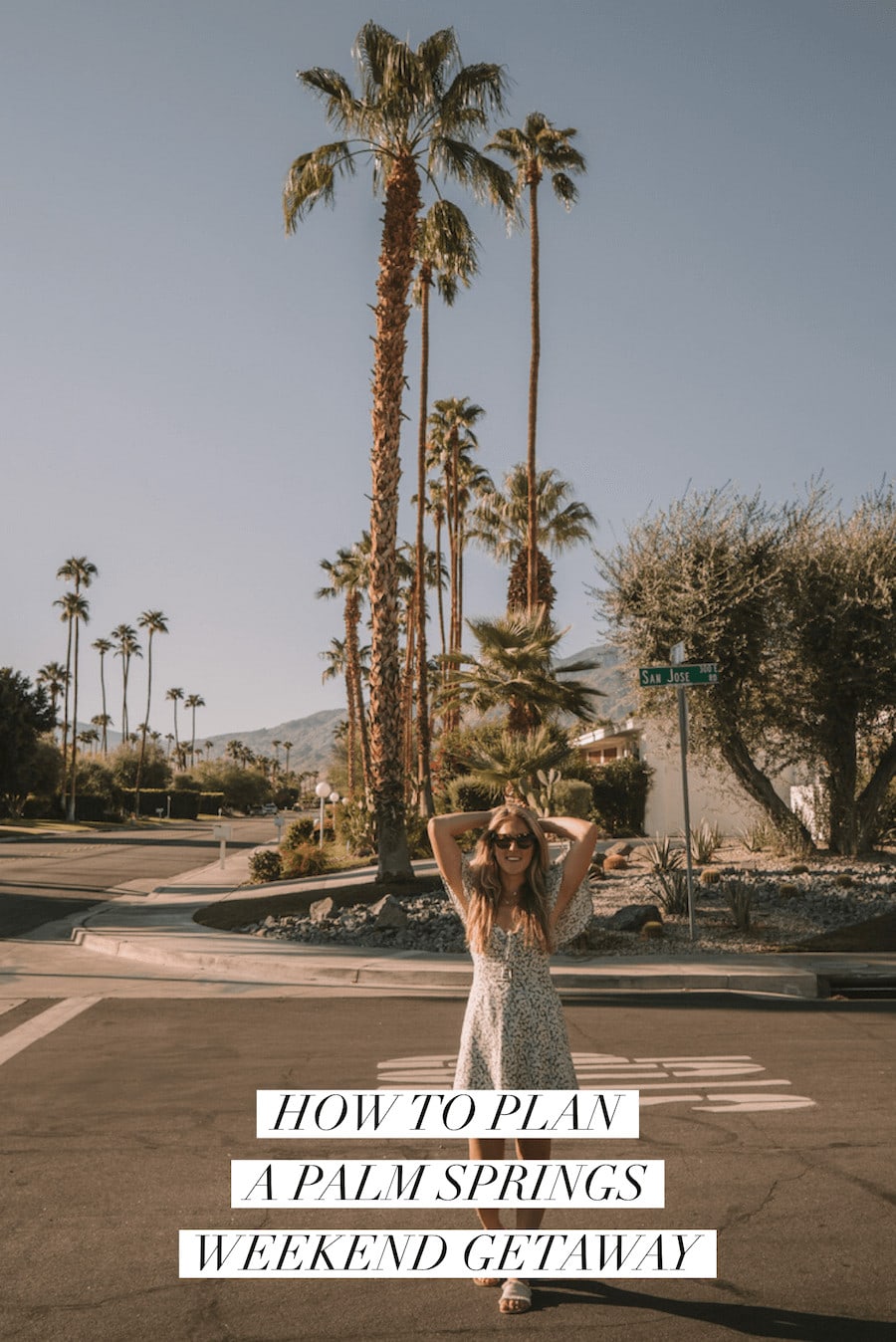 Planning a trip right now? These are all the websites and services I love for booking everything from flights, tours, accommodation and more: