One of the questions I get asked most often is how I started blogging and traveling in the first place, and the truth is it all started with my RTW trip (that's short for "round-the-world") in 2016. During my 10 months on the road, I traveled between 14 different countries across four continents and spent time hopping from places like Vietnam and Bali to Peru and Australia. As you can imagine, it was a blast.
But one of the most fun and exciting parts of the whole adventure was in the planning and anticipation for the trip. However, it didn't come without its challenges and anxiety-ridden moments considering I'd never done anything like it, let alone on my own. Bottom line: I knew I wanted to be over-prepared for any obstacles that might be thrown my way.
I'll be honest — I did a LOT of research. I'm talking like every night for hours for over a year while I was still working my full-time job in Los Angeles. I was obsessed with making this trip happen and was relentless in figuring out how to do it in the most efficient and cheapest way possible. I also wanted to ensure I covered all my bases so I didn't die in the process. A little too dramatic? Ok, maybe that's a bit much, but seriously I was a freaked out to do this all on my own so having my ducks in a row was non-negotiable.
If you're currently planning a RTW trip yourself or have been dreaming of taking one, you can already begin to imagine the logistics it entails to pull this type of trip together. To make it easier for you, I'm sharing tips for some of the more practical things I did before departing on my RTW trip that made the whole process more seamless, less stressful and gave me an overall sense of peace and organization. Some of these things take time to accomplish, so I recommend creating a countdown and checking one thing off each week before your departure date. Ok, onward!
15 Things to Do Before Leaving on a Round-the-World Trip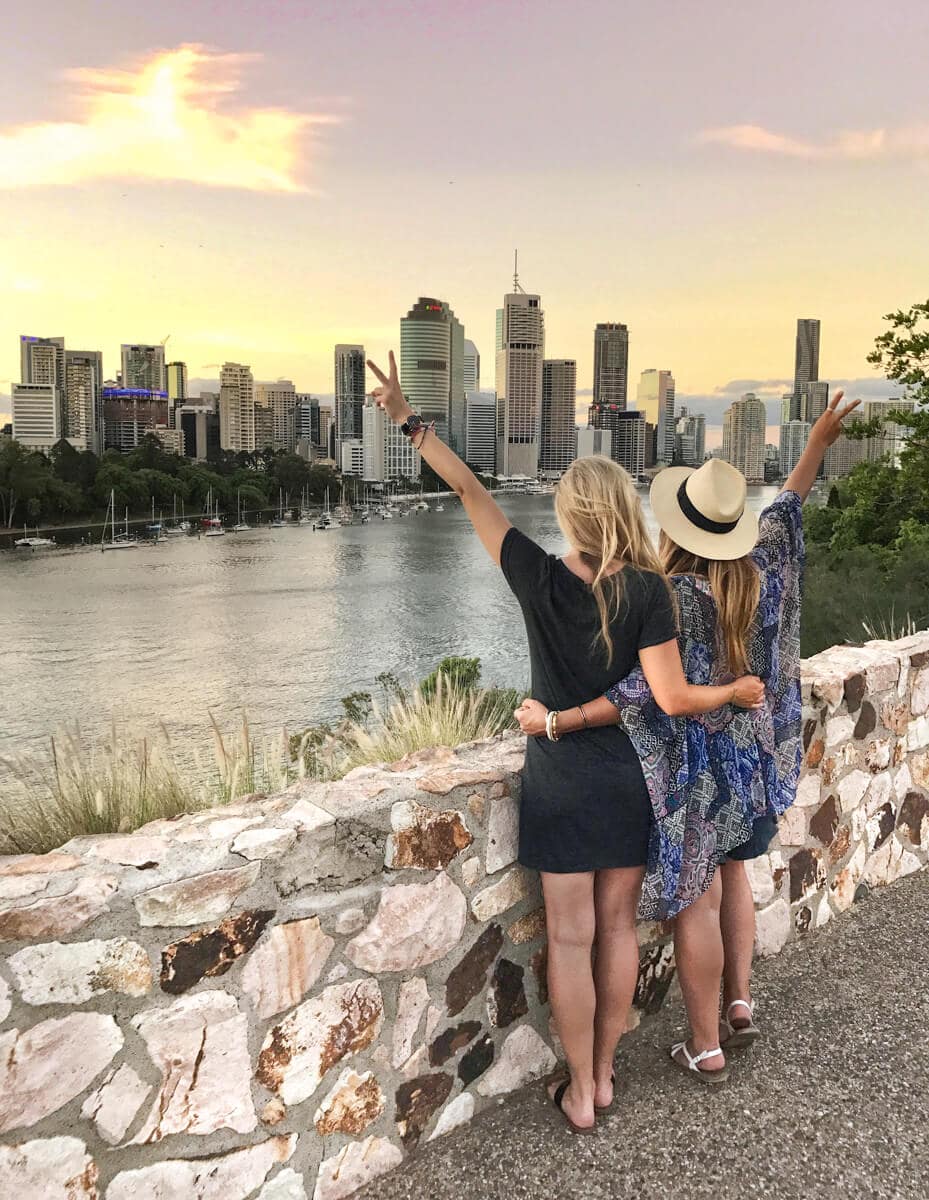 1. Check Visa Requirements
This first step is probably one of the most important things to do with a bit of lead time as going through the visa process can sometimes be complex and is different for every country.
If your itinerary is fixed
If you already know everywhere you'll be traveling during your RTW trip, great! That will make the process a lot easier. Visit the U.S. State Department's site to check all of the visa requirements for each country one by one and they'll provide instructions and links for how to do so for each destination. It's best to keep this information all organized in some kind of spreadsheet — I love Google Sheets for this purpose.
If your itinerary is flexible
However, you may be someone like me who wants to leave room for flexibility and spontaneous plans to unfold, which doesn't make planning for visas all that simple. In this case, I would recommend making a pie-in-the-sky wishlist of all of the places you want to go during your travels. For example, if you know you're 100% visiting Thailand and Cambodia, maybe add Vietnam and Laos to the list just in case you decide to add them to your itinerary as they're so close.
Then again, you'll visit the U.S. State Department's site to check all of the visa requirements for each country one by one where they'll provide instructions and links for how to do so for each destination.
What you'll need
If you're a US citizen, in most cases you'll be able to pay a small entry fee for a tourist visa of 30-90 days as long as you have some empty pages left on your passport and your expiration date is further than 6 months out.
In some cases, you may need to have passport photos printed or go through a lengthy application process (ahem, India I'm looking at you). Get on this now so you're not stressed as you get closer to your departure date!
Don't get me wrong, you don't necessarily need to apply for a visa to every country you may visit on your travels, but at least being aware of what the requirements entail and keeping detailed notes for each will ensure you don't get surprised and disappointed while you're on the road. If one visa seems like it will be too challenging to complete in a foreign country, just get it done while you're at home to relieve the stress later on.
2. Figure Out What to Do With Your Personal Property
Luckily for me, I was a renter at the time I started planning my round-the-world trip and was sub-leasing from friends, so once I decided to leave it was relatively easy for me to get up and go. However, my car was a different story. I was in a 4-year lease that still had a year to go, and let me tell you those leases are NOT easy to get out of.
If you have a home, a car, pet, or other property under your name, making decisions about what to do with each while you're gone will be a big step in moving forward in your planning.
I can't tell you what to decide because that's a very personal decision based on what's right for you and your situation, but I can say that releasing all of your belongings is a very freeing feeling.
Here are some ideas of options to get you thinking:
Rent your home or apartment out on Airbnb
Sell your home and put your belongings in storage
Pack up your belongings in a POD and have it sit somewhere safe while you're gone
See if you can find a friend to take over your car lease (that's what I did!)
Sell your car
Ship your car to your parent's house while you're gone (I recently used Direct Express Auto Transport to have my car shipped across country to LA and they were great)
Pay a friend to take your pet temporarily
Hire a house sitter or go on Trustedhousesitters.com to have someone stay at your place, water your plants and watch your pet while you're away
Sell old furniture on Craigslist or Facebook Marketplace
Sell old clothes you don't need on Poshmark
Donate to Goodwill
Host a yard sale to make some money off your belongings
Store your belongings at a friend's house if they have extra space in a basement or attic
Let a friend borrow your furniture while you're gone (this is especially helpful for friends who have just moved and don't want to spend a ton of cash on new furniture)
I hope these ideas have started to get your wheels turning and hopefully you can find a solution that works for you! I know it may seem scary at first to get rid of so many of your things, but I promise once you start traveling you'll realize that they are just that — things. Experiences trump all and you'll soon forget many of the items you left behind.
3. Get Your Banking and Finances in Order
Getting your banking and finances in order before you depart for your RTW trip is an essential step in the process. Trust me when I say it will relieve so much stress and help you save money in the long run. Here are the most important things you need to do before you depart:
Get a credit card with no foreign transaction fees
Foreign transaction fees can be around 3% for every purchase and that adds up fast if you're swiping your way around the world. The Chase Sapphire Preferred is a great card that has no foreign transaction fees and tons of travel benefits, but there are plenty of others on the market. Do some research to find one that suits your needs best.
Set up a second bank account with no ATM fees
If you're traveling to places like Asia and Central/South America during your trip, you'll find that many places will require cash payment. Opening an account that offers reimbursement for ATM fees (like Charles Schwab, which is what I use) will put that money back in your pocket so that you can worry less about frequenting the ATM and spend more on experiences.
Having a second bank account is also wise in case anything should happen during your travels like losing a debit card, getting a card stolen or experiencing fraud on your account.
I personally use my Chase checking account to hold the majority of my money and then use the Charles Schwab account when I travel. For this reason, I only transfer small amounts of money into my Schwab account at a time and use that debit card at all ATMs abroad. This system has worked for me but find something that works great for you.
Set up bills for online bill pay or autopay
No one wants to deal with bills, period. But they'll become especially cumbersome while you're out gallivanting across the world. Set up your bills for online bill pay now (and make sure to go paperless) before you depart to make this process super seamless — or even better, put them on autopay so you can set it and forget it!
Call your bank to let them know you'll be traveling
My bank and credit card carriers have basically stopped caring when I'm abroad since they've learned I travel so frequently, but in the beginning I needed to notify them so that they didn't mark my charges as fraudulent and lock me out of my cards.
Once you have a more solidified idea of your itinerary, start making calls to all of your credit cards and banks to inform them of your dates of travel and the locations where you plan to visit so that they don't flag your charges abroad as fraudulent.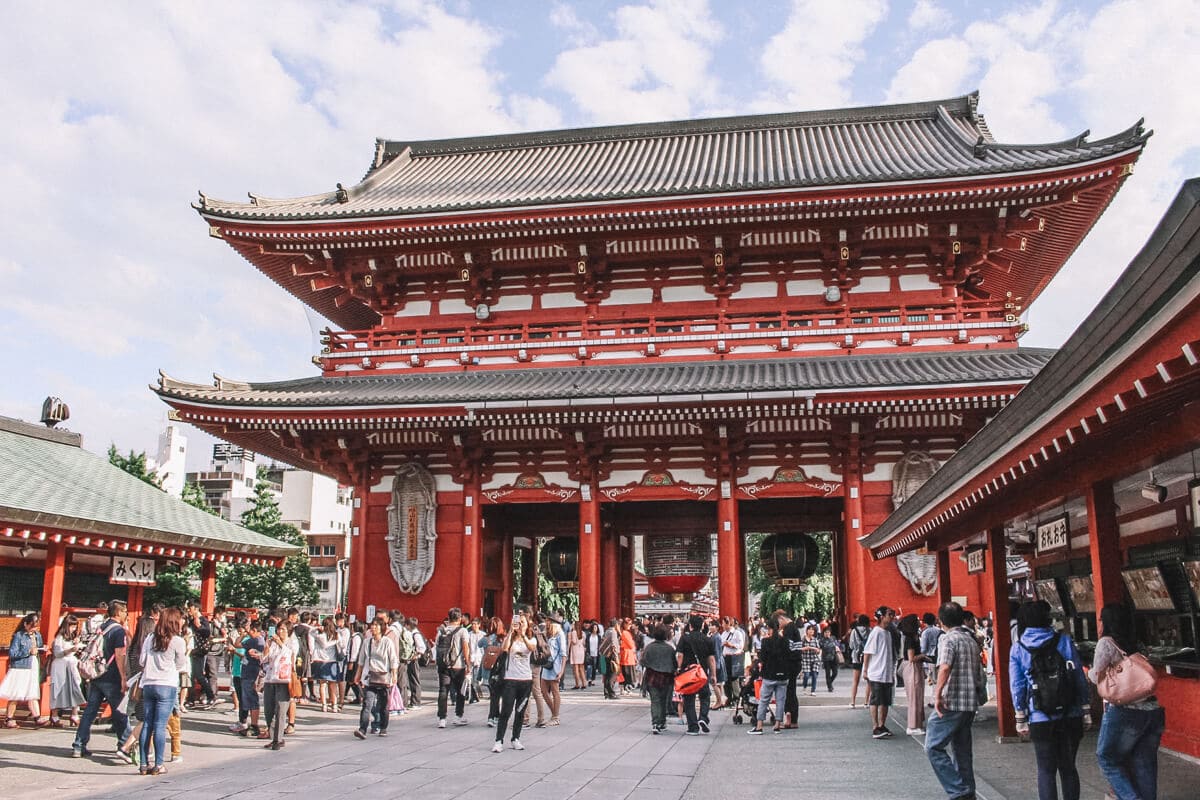 4. Hold Your Mail
Since you've already decided to go paperless on your bills, hopefully your mail volume will be significantly reduced. However, you still need to figure out what to do with any lingering mail while you're away.
Since I was leaving for almost a full year, I personally changed my address to my parent's house and had them send me email copies of anything that was super important. However, this isn't the only option.
Here are a few different ways of handling your mail while you're abroad:
If you're keeping your home, have a house sitter or trusted neighbor gather your mail daily and email you important items
Forward your mail to a friend or family member to hold for you
Put a hold on your mail with the US Post Office (limit is 30 days, so this only works for shorter RTW trips)
Use a mail forwarding service/virtual mailbox which will scan the outside of your mail and send to you to determine if you want something opened or discarded. This is also great if you're giving up your home and will need a new permanent address, as you can use the address of the service.
5. Get Travel Insurance
Yes, you need travel insurance. But why, isn't is a waste of money??, I can hear you thinking in your head right now. It's time to ask yourself: Is your peace of mind a waste of money? Is your safety and financial future a waste of money? I hope your answer is no.
The bottom line is, you never know what is going to happen on your trip. You could get out totally scotch free, OR you could get in a scooter accident, have your entire bag stolen, come down with malaria or have to cancel your trip entirely due to a family emergency back home. You can never predict how life will unfold, but you can be smart and prepared in the face of unfortunate circumstances.
Having travel insurance will give you the peace of mind that if something does happen, you'll be covered and not get wiped out of all your savings in the process. Having coverage for medical evacuation is SO important in case you become extremely ill or injured and need to be flown back to the U.S. for care. The costs alone for medevac can be upwards of $100,000 and no wants wants to pay that out of pocket or have to ask friends and family to help foot the bill. Instead, paying a small fee to cover yourself with travel insurance during your travels will avoid this stress if any unfortunate circumstances arise.
I personally use World Nomads insurance and have been for the last three years. You can read my full World Nomads review here where I share my story about how travel insurance saved me $1,500 when I had to fly back home with a few hours notice. You can also get a quick quote for your trip below:
6. Unlock Your Phone
If you have multiple countries on your list for your RTW itinerary, you'll want to be able to buy local SIM cards to switch in and out of your mobile device. This is the most affordable option and gives you access to local service providers.
Nowadays, I personally use T-Mobile's international plan which works for me as I'm back and forth between traveling and staying at home, but in the days where I was abroad for long stretches, I used local SIM cards. In order to be able to do this you need to make sure your phone is unlocked. Call your carrier to inquire and make sure this is done before you depart.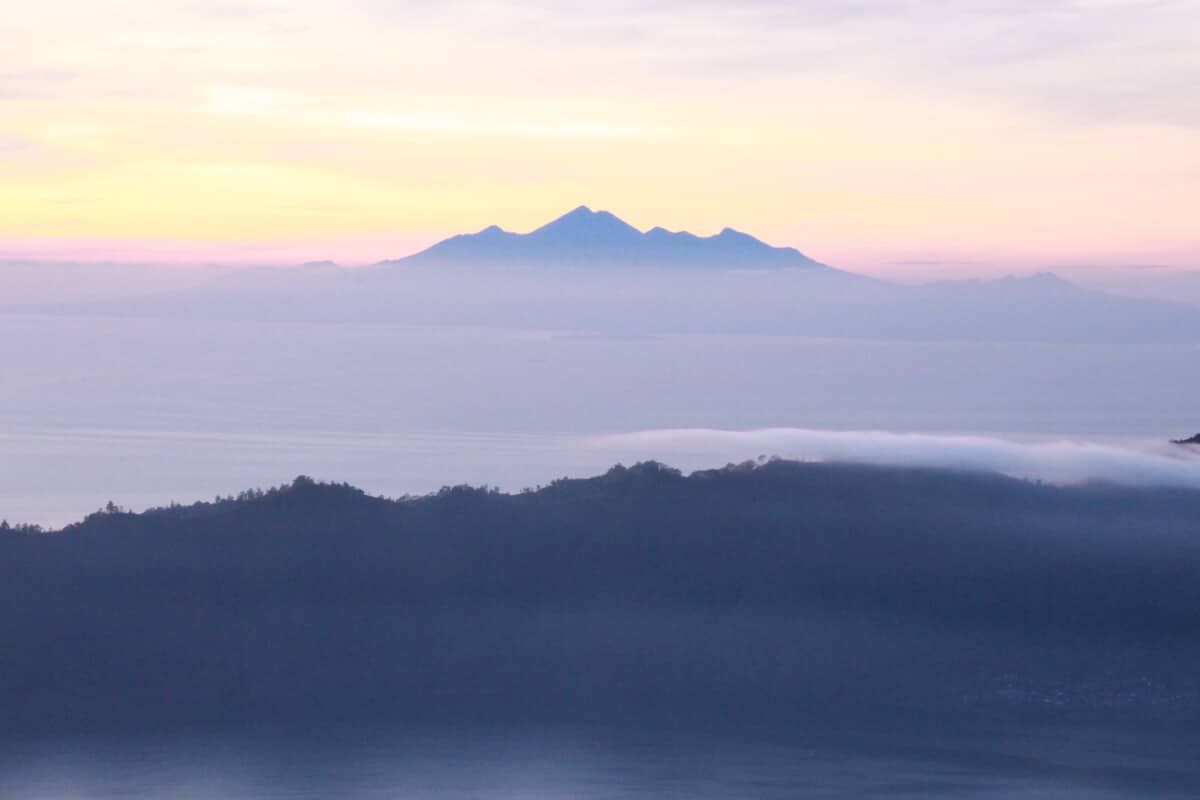 7. Check Vaccination Requirements and Immunization Records
It's easy to forget what kinds of vaccinations we've already had in the past, so the first step will be to obtain those records so you're not doubling up.
Visit the U.S. State Department's website to find information on vaccination requirements for all of your desired destinations. You can also make an appointment with a Passport Health in your area where you'll be consulted on all of the suggested vaccinations for the destinations on your itinerary.
In my personal experience, they go a little crazy with the suggestions and you don't need to get everything under the sun — but I'm not a doctor so don't quote me on it. Make the appointments, gather all of the information and then decide on what's best for you.
8. Get Your Passport Up to Date
There's one thing you definitely can't travel abroad without — and that's your passport. If you don't have a passport, start by applying for one. If you already have a passport, make sure to check the expiration date to see if it's still valid.
Many countries require 6 months of validity on your passport at the time of travel, so plan accordingly if it's set to expire anytime soon. You can learn more about how to apply for and renew a passport here.
This might be a good time to also decide if you want to invest in something like Global Entry or TSA pre-check. If you plan on traveling back and forth between the U.S. and other international destinations frequently during your RTW adventure, these are a great option to look into. Otherwise if you plan to stay abroad for awhile they're probably not worth the money.
9. Get an International Driving Permit (IDP)
If you plan on road tripping or renting a vehicle in any of your desired destinations, you'll want to apply for an international driver's permit which will allow you to legally drive in over 150 countries (yes, even on the opposite side of the road)! However, you'll still need to carry your normal driver's license from back home and it must be valid for another 6 months from the date of issuance of your IDP.
Please note that there are only two organizations that the U.S. State Department recognizes as being able to issue IDPs: AAA and AATA. If you see another site offering to issue IDPs, it might be a scam so avoid going with any vendors outside these two mentioned. I personally did my international driving permit application with AAA and found it to be a super simple process.
10. Set a Budget
This isn't the most straight-forward step but is surely one of the most important. If you want to make your travels last longer and be able to do all of the amazing things you've dreamed up for your trip, you need to stay on top of your spending.
Making a budget for a RTW trip is a bit more complicated than an average vacation as it will change from country to country. I recommend getting a bit nerdy with some spreadsheets on Google Sheets and making a different tab for each destination to help stay organized!
Some steps for setting a RTW budget:
Make a list of all the destinations you'll be traveling to and create an Excel or Google Sheets spreadsheet that separates each destination out on different tabs.
Begin by researching typical pricing for the essentials like accommodation, meals, and ground transportation costs. These will be the bread and butter of your daily expenses and are non-negotiable items you'll have to pay for in each destination. There are tons of blogs and resources out there that provide detailed information on how much you can expect to spend in any given country.
Next, add a section on each tab of the special activities you'll want to do in each location. These are the things that will vary your budget much more depending on the types of activities you like to do while traveling. This could include everything from a cheap food tour in Barcelona to a 5-day live-aboard scuba diving excursion in Indonesia.
Once you have an idea of your per country costs while in the location, you need to factor in transit costs getting to and from each destinations as well as all of the gear and pre-trip costs you'll incur. This would include things like applying for visas, purchasing luggage and supplies, paying for vaccinations, etc.
Finally, add about 20% to what you think you'll spend to give yourself some padding. In my experience, it's hard to turn down once-in-a-lifetime opportunities when you're in a particular location that you may never be again, so it's best to give yourself some wiggle room!
Of course, you may find that once you put this ideal budget together, it's way beyond what you've saved or expected to spend. This would be the time to go in and make adjustments to your activities and time spent in each destination to form an itinerary that matches your budget.
11. Cancel Any Subscriptions
Do you have a monthly wine club delivery showing up at your doorstep? What about magazine subscriptions or your HelloFresh orders? Anything that you've subscribed to needs to be put on hold once you approach your departure date.
12. Make Copies of Important Documents
Making copies of things like your credit cards, passport, immunization records and visas can eliminate a lot of hassle in the long run should you lose any of these documents abroad.
I recommend making multiple copies to bring some along on your trip and leave copies behind with a trusted friend or family member should any of your belongings get stolen.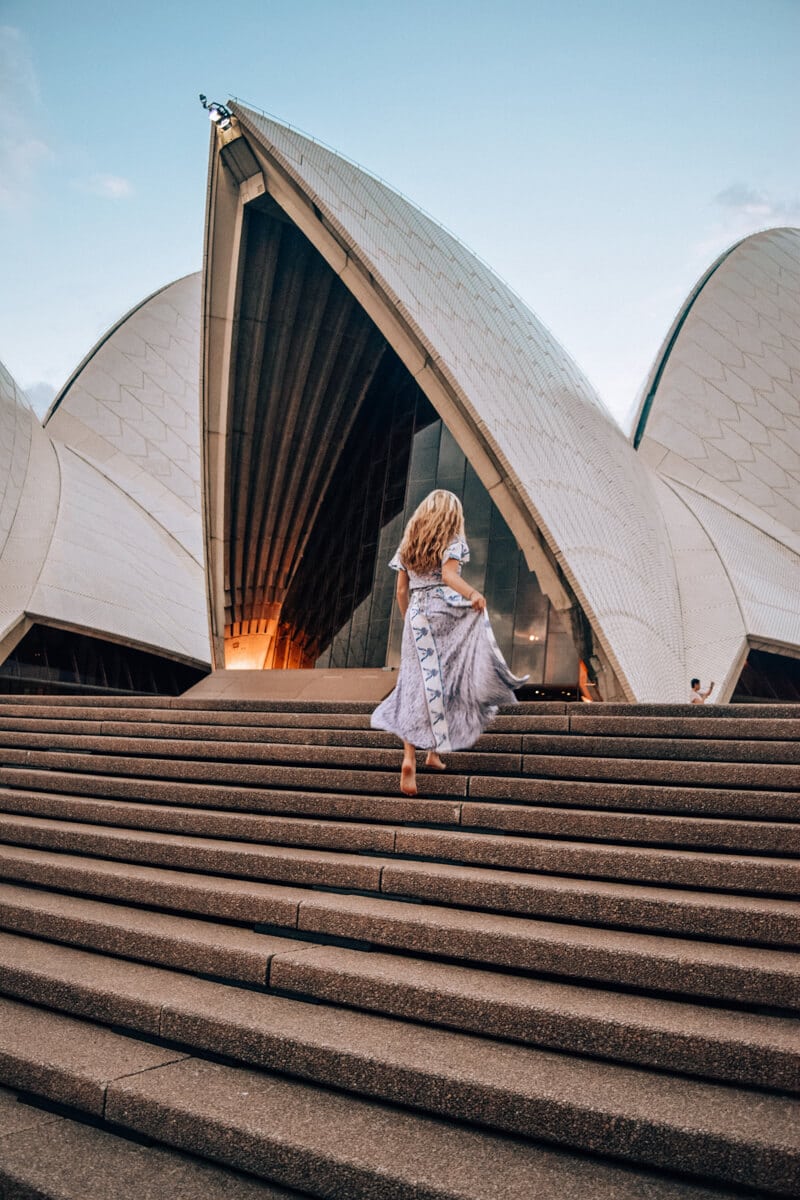 13. Book Flights
Now for the exciting part — booking those first flights! One of the biggest questions I pondered while in the planning phase of my RTW adventure was whether or not to book RTW flights or individual ones.
In the end, I chose individual flights for a few reasons — mainly that I wanted more flexibility in my itinerary and to allow for spontaneity. I also actually found them to be cheaper, especially since I was utilizing various loyalty programs and paying for flights with points and miles I had earned.
What you choose will depend on your preference and type of trip and that's a whole other blog post. But the most important thing is to book at least your initial flight out. This will make the trip feel more real and will get you in motion to start accomplishing the necessary action items to do before departure.
I personally love searching for cheap flights on Skyscanner.
14. Buy Essential Travel Gear
Sure you can always buy things you need along the way (it's not like you're going to Mars), but there are a few things you'll want to buy before you depart. All of this of course depends on the types of activities you'll be doing on your trip, but I've listed some of the necessities I bought prior to leaving on my round-the-world trip back in 2016.
Essential Travel Gear for a RTW trip:
15. Finalize Accommodation for the First Few Nights of Your Trip
Don't worry you don't need to go crazy and book every night of accommodation for your entire trip right now. For safety and stress management reasons, booking the first few nights is a good idea so you have somewhere safely to land while you get oriented.
With sites like Airbnb and HostelWorld, it's so easy to book accommodation last minute these days, so it's very rare that you'd be stuck without anywhere to stay, even in a pinch.
Not on Airbnb yet? Get $40 off your first Airbnb rental here
For hotels, I typically book with Booking.com as I find their filtering system to be incredibly helpful in narrowing down the best hotel for my needs. You can do a quick search for your destination below:
I hope you found all these tips helpful and that this will get you on your way to planning an incredible RTW trip! Please share or leave a comment below if you have any questions. Happy travels!
Planning a trip right now? These are all the websites and services I love for booking everything from flights, tours, accommodation and more:
LOVED THIS POST? PIN IT FOR LATER