I love road trips more than any other kind of travel, and living in California where there are so many beautiful places to explore within driving distance allows me to take them quite often. I've learned through plenty of mishaps along the way that there are some road trip essentials you don't want to leave the house without.
Yes, air travel might get you to your destination a lot quicker, but there are a lot of pros to traveling by car, like the flexibility to change your plans at the last minute, and of course, being able to pull over at a moment's notice (you never know when a kitschy roadside attraction or killer sunset might pop up).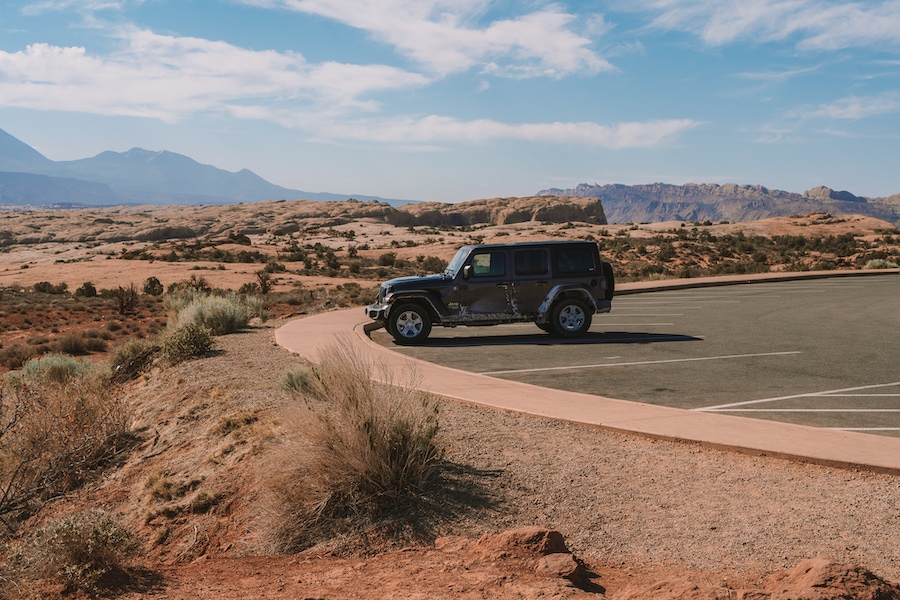 Packing for a road trip though has different requirements than packing for other types of trips, and there are some essential items that you'll want to have on hand, along with a few fun things you don't necessarily need…but that you'll be glad to have on any long drive.
Assuming you've already packed the basics like clothes, toiletries, etc., here's my tried-and-true list of road trip essentials.
---
Read More Road Trip Posts
---
The Absolute Road Trip Essentials Packing List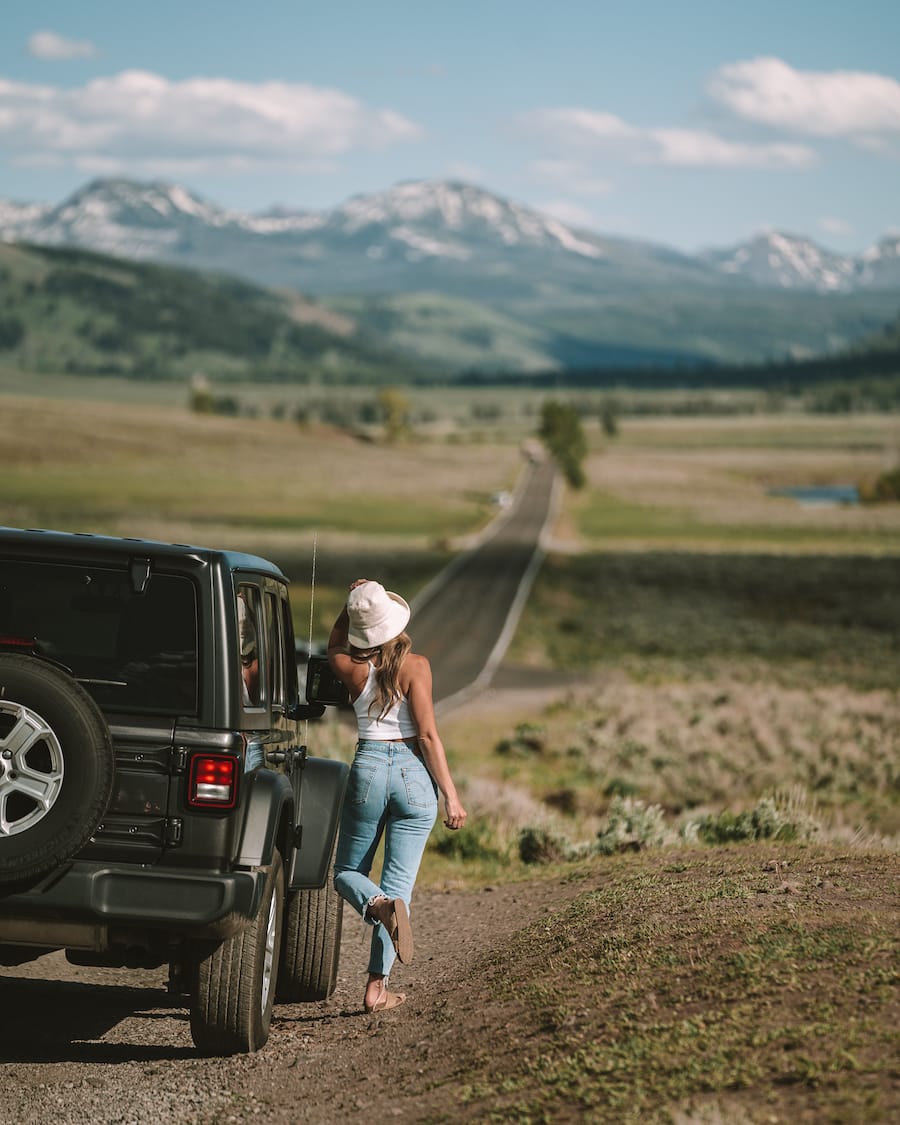 No matter what type of road trip you're embarking on, there are some things that are guaranteed to make your time on the road easier—and more enjoyable. Below are my top recommendations for road trip necessities that you shouldn't get in the car without:
1. Cooler
No one likes a hangry passenger, and there's nothing worse than having to stop and find a place to eat every time hunger strikes.
Having a cooler stocked with a few of your favorite snacks and refreshments to help you get by to the next stop is definitely a long road trip essential. Yeti is a great brand with both hard-sided and soft-sided options (and the soft-sided foldable ones are great if you're flying to your road trip starting point).
2. Snacks
I've traveled enough through the US to know that some parts of the country can feel like a health-food desert. Unless you're ok with gas station fare, make sure to pack your own snacks. I love doing a big Costco run before a road trip to grab stuff in bulk, especially if it's a long trip to ensure I have enough to last me for awhile. Plus, this is a great way to save money on food if you're traveling on a budget. Here are a few of my go-to's: RxBar, Hippeas, apples + almond butter, GoMacro Bars, Overnight Oats by Dave's Naturals, and Snapea Crisps.
3. Liquids
Staying hydrated is so important on the road, and making sure you have water at all times is essential. I also love packing up the cooler with Harmless Harvest Coconut Water and Spindrift for a little variety.
4. Travel/Car Trash Can
Trash accumulates fast on road trips, so you'll want to have one central place to put everything so your car isn't a mess. A simple grocery store shopping bag works fine, but you could also opt for a trash can designed specifically for cars too.
5. Cash
While most places take cards or Venmo/PayPal these days, you'll inevitably stumble on a place or two that doesn't, so it's always helpful to have at least a little cash in your wallet. Especially if you're road tripping through a bunch of national parks or state parks in the US, you'll find that cash is often useful at these sites.
6. Travel Insurance
Travel insurance is one of those things you don't think you need…until you do. It's almost always advisable to get travel insurance, but a lot of travelers overlook this if they're planning a trip that doesn't require them to get on a flight.
If you plan on driving your own car on a road trip, it's a smart idea to check with your auto insurance policy to see what is covered in the case of a road trip and what won't be, so you're aware of the risks and what you may need as far as additional trip coverage goes.
If renting a car, keep in mind that many credit cards often include rental car insurance in their coverage, so look into the details of your bank's coverage first before opting into the rental car company's insurance add-on.
7. Roadside Assistance Like AAA
If you find yourself stuck in sand, with a dead battery, or if you've accidentally locked your keys in the car (all things that have happened to me on road trips!), then you'll be really grateful to have AAA. Trust me on this one. Plans aren't that expensive and can end up saving you a lot of money in the long run—in addition to giving you peace of mind.
8. First Aid Kit
Hopefully you won't need to use it, but you'll be glad you have it if you do. A little first aid kit like this one from Coleman is perfect to toss into the glove compartment or trunk for general use, but you may want to get a more serious kit like this one from Hart if your road trip will involve a fair amount of adventuring.
9. Offline Google Maps or Paper Maps
I know from experience that there are surprisingly large sections of the US without reliable cell service. You can't always rely on the GPS on your phone to get you where you need to go if cell service suddenly drops, but you CAN download areas from Google maps to view when you're offline, which can be a lifesaver when handling navigation. Don't forget to do this one before embarking on your trip! Alternatively, investing in a good atlas or some old-fashioned paper maps is never a bad idea.
10. Phone Charger/ USB Cord
You probably wouldn't leave home without it anyways, but I think it's important to note that a phone charger should absolutely be on your road trip essentials list. If you're taking your own car on your trip, you'll know exactly what type of charger will work with your car, but if you're renting a car, what's compatible might be different. Typically, a USB charger will work to charge most iPhones in the car, but you could always call the rental company in advance to double-check.
11. Phone Mount
This is one of those things you might not think you need but is super helpful to have for long road trips when you're in unfamiliar territory and relying on your phone for navigation. Phone mounts help give you easier visibility to your device so you're not looking down at it constantly and putting yourself in a dangerous situation. There are options that clip onto air vents and some that attach to the dash or windshield too.
12. Day Backpack
You'll have your main luggage to hold most of your things, but don't forget to pack a smaller day backpack for short hikes/excursions, beach days, etc. that you can pack before each day for easier access to the immediate items you need.
13. Sunglasses
For those times when you're driving directly into the sunset or you've got the top down on a sunny day, you'll definitely want some shades. I personally love Rayban, Warby Parker, and Raen.
14. Packing Cubes
In addition to keeping your suitcase organized on any trip, packing cubes are especially amazing on road trips so you can quickly and easily find and grab the things you need. I especially love these sturdy ones from Monos. Use my code "LIVELIKEITSTHEWKND10" for a discount at Monos!
15. Pillow and Eye Mask
For when it's someone else's turn to drive and you could use a little rest, a travel pillow and/or eye mask can make trying to catch some Z's in the car a lot more comfortable. The Cabeau Memory Foam Neck Pillow is the best I've tried (or just bring your bed pillow from home) and this light-blocking eye mask from Alaska Bear is the one I sleep with every night (and it's super affordable).
16. Headphones
If you're traveling with a few people, having headphones is great for when you want to tune out for a little while and listen to your own music or podcasts. I'm a huge fan of these noise-canceling headphones from Bose.
17. In-Car Entertainment
Long road trips are perfect for polishing off entire audiobooks or a Podcast series. If you aren't already a member, it's definitely worth getting a free 30-day membership to Audible before you take off (if you're traveling around the American West, I highly recommend listening to "Into the Wild"). And remember, you won't always have service on the road, so download all your audiobooks, podcasts, and playlists in advance.
18.Refillable Water Bottle
It's much more economical and environmentally friendly to use a refillable water bottle as opposed to buying disposable plastic ones along your road trip. I love this LARQ UVC Filtering water bottle that purifies water in 60 seconds and is self-cleaning. It's perfect for when you're traveling through areas where the tap water isn't necessarily the best and you can't find filtered water stations.
19. Camera
Though a camera in my book is essential on any trip, it is an even bigger must when embarking on a road trip. When you're driving, you're in complete control of your ability to stop at a moment's notice, and there will inevitably be some amazing photo ops that pop up out of nowhere that you'll want to capture. Your iPhone might be enough, but I'd recommend bringing your DSLR camera along as well if you've got one! You can check out my full camera gear list here.
20. Foldable, Empty Tote
One of the best things to take on a road trip that is simple, small and will 100% come in handy is a foldable tote bag.
I always love having extra bags around in the car to keep random loose items organized, or to use when picking up groceries. It can also help to have an extra bag when separating out a change of clothes from the rest of your luggage. Honestly, the use-cases are endless!
If you're like me, you probably have more than a few canvas tote bags at home, but these reusable totes from Baggu are really fun and great to store in the car.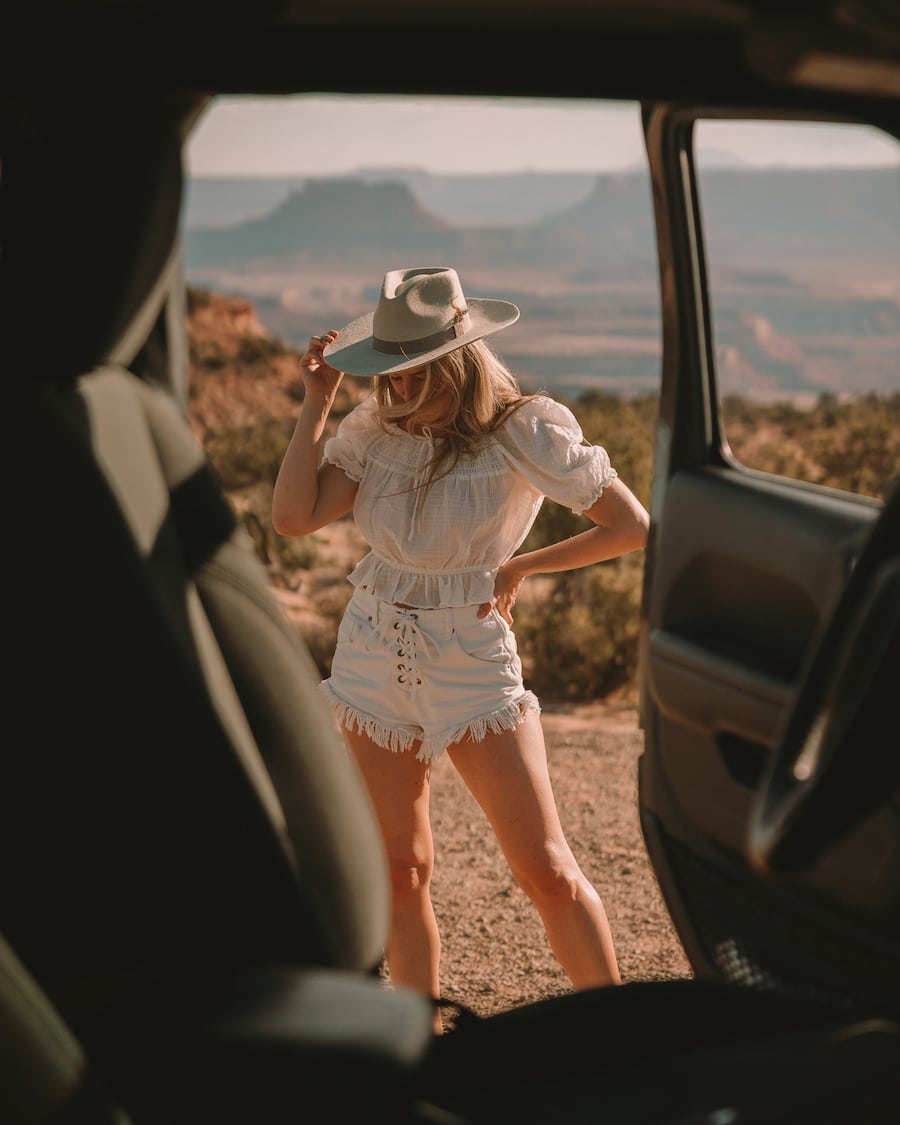 21. Flashlight
Always a good thing to have stashed in the glovebox, a flashlight is a road trip packing staple that can be everything from helpful at night to a life saver in emergency situations. This Fenix Rechargeable Flashlight is small, the battery conveniently charges via a USB-C port, and it's waterproof. Or try one of these affordable headlamps from Amazon for a hands-free alternative.
22. Driver's License + Registration
Essentials for Road Trips 101: Don't leave home without your driver's license and car registration…and always double-check that everything is up to date! If you're road-tripping overseas, be sure to look into the international driver's license requirements for the country you'll be traveling to (some countries require it, some don't; your local AAA branch is a great resource to help with this).
23. Jumper Cables
These should be in your car at all times anyway, but especially on a road trip. No need to get anything fancy either, these simple (and cheap) jumper cables from Energizer will do the trick.
24. Compact, Foldable Towel
This will come in handy if you're going for a summer swim, using campsite showers, drying off after a sweaty hike, etc. The Nomadix All-Purpose Towel works for all sorts of things and it gets bonus points for being made of post-consumer recycled plastic.
25. Travel Umbrella
We all picture road trips with perfect blue skies and endless sunshine, but…the reality is that sometimes it rains, so it's always useful to have a compact travel umbrella so you can still participate in the activities you had planned while also staying dry.
26. Toilet Paper
It's not sexy, but I think it's always best to have some stashed away for emergencies—plus it can double as tissues or napkins if needed.
27. Reusable Utensils
Chances are you won't be eating out at a sit-down restaurant for every meal, so for times when you're preparing your own food or for when you're grabbing takeout and want to cut back on your single-use plastic consumption, it's great to have some reusable utensils packed. This 3-piece set from Hydro Flask is stackable and comes in its own little travel pouch too.
28. Wet Wipes
Handy for all sorts of things, wet wipes are great for cleaning up sticky fingers, spills in the car, or let's be honest, when it's been a few days since you've showered and you could use a little refresh. Combat Wipes makes a biodegradable wipe made with natural aloe and vitamin E that will help you to stay fresh and clean on all your adventures.
29. Sunscreen
Essential year-round on sunny and cloudy days, we should all be applying sunscreen every day. The car windows won't necessarily protect you either, so be sure to slather some on whether you're on the road or hitting the trails. I'm personally a big fan of everything Sun Bum makes, but if you plan on doing any swimming, make sure you're picking up something that's reef safe.
30. Mosquito Repellent
Nothing ruins a nice evening outdoors quite like a swarm of mosquitos—or a drive when they inevitably get trapped in the car! I definitely recommend having a bottle of mosquito repellant stashed away. Repel makes a nice Lemon Eucalyptus scented insect repellent that is deet-free and non-greasy.
31. Comfortable Driving Clothes
Depending on your itinerary, you'll probably want to have a few cute outfits packed, but for the most part, road trips are all about comfort. Athletic and athleisure wear always makes my list of things to bring on a road trip—basically, anything with a bit of stretch to it is key.
32. Car Manual
Having your car manual is super important for moments when that unidentifiable light comes on and you have no idea if it's something you should be worried about. If your physical car manual is long gone, there's a good chance you can download it online, so it's worth searching for before you hit the road.
33. Spare Tire
Most cars have a spare tire stowed away in the back somewhere, but definitely double-check before you take off so that you know where it is and that it's in working condition. You might as well brush up on your tire-changing skills while you're at it too.
34. Flip Flops
Perfect to slip on quickly when you need to jump out of the car and great for public showers, the beach, and more, flip flops are really useful and definitely make the list of top road trip must haves. Havaianas are my go-to.
35. Essentials for Road Trips in Winter
Tire chains, car fluids like antifreeze, an ice scraper, a small snow shovel, etc.
Fun Extras to Pack on a Road Trip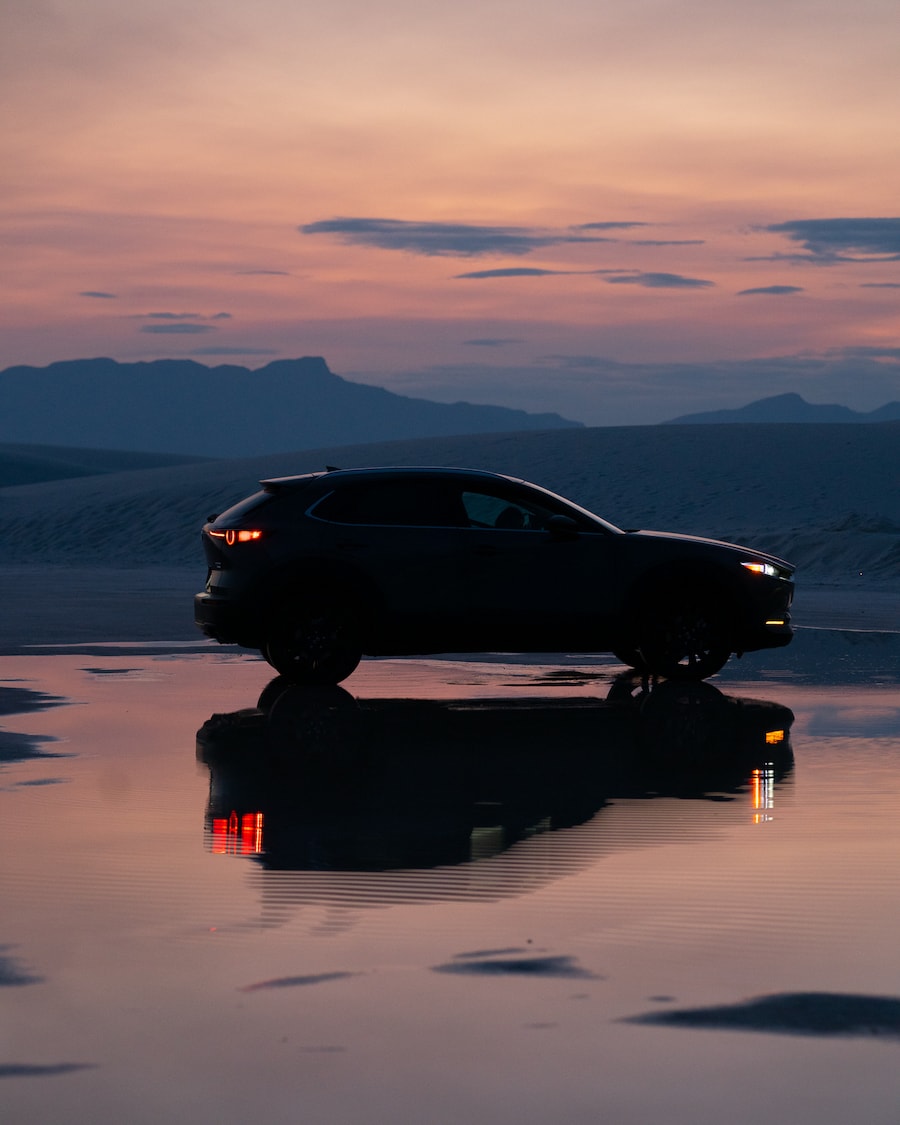 Now that we've covered the essentials for road trips, here are a few fun extras that you might want to consider bringing along as well.
36. Small Portable Speaker
Your car stereo is great for when you're actually in the car driving, but sometimes it's nice to have a little portable speaker to bring along on excursions, like this Bose SoundLink Micro Bluetooth Speaker.
37. Coffee Pour-Over Set
No need to settle for gas station coffee, you can bring your favorite beans along with you (or pick some up from a cute local coffee shop you discover on your travels) and have a great cup of coffee on the road with this Stanley Coffee Pour-Over Set.
38. Car Games
Not just for kids, car games are a great way to pass the time for adults too. Chronicle Books has some great question-style game decks in little tin boxes, Regal Games makes fun vintage road trip bingo boards, and a bunch of classic board games come in travel sizes with magnetic pieces which are perfect for the car. I'm also a recent fan of games you can do directly on your phone (in good service areas and if you're not driving) like Wordle and Worldle.
39. Notebook and Pen
Whether you're a journaler or not, it's always nice to record the details of your trip—not just so you can look back on your travels years down the road, but also so you can share your favorite trip finds with friends and family who may be traveling to the same areas. Any notebook will do, but there are some fun journals designed specifically for travel too.
40. Backseat Car Organizer
To keep all your road trip essentials in one, easy-to-reach place, this backseat car organizer attaches to the front seatback and has compartments for your water bottle, iPad, and everything you'll want easy access to on the road.
41. Camping Chair
If you've got a little extra space in the car, having some small camping chairs comes in handy for beach days, picnic lunches, sitting around the campfire at night, and more. The Helinox Chair Zero packs down to about the width of a water bottle and only weighs a pound.
42. Lumbar Support
Logging long hours in the car can do a number on your lower back, so having some extra lumbar support can be key for keeping your back happy.
43. Windshield Sun Shade
When traveling in the warmer months, there's nothing worse than getting into a stifling hot car that's been baking in the sun for hours. A simple windshield sunshade can keep car temps down while also protecting the interior from heat damage. Plus, they fold up super small so they're easy to store.
44. A Great Playlist
Music and road trips go hand in hand, so you may want to put a few playlists together for your trip, or you can always search Spotify for the perfect road trip mixes. Don't forget to download prior to your trip too so that you can listen offline.
Bonus Item: Collapsible Dog Bowls
If you're traveling with a dog in tow, these Collapsible Dog Bowls are a convenient way to make sure your pup stays just as hydrated as you are.
Did this post inspire you to plan your next road trip? Let me know in the comments below!
---
Planning a trip right now? Don't miss my go-to websites for booking everything from flights and tours, to accommodation and more:
---
Pin It For Later