Are you looking for the perfect romantic getaway from Los Angeles? A place where you and your significant other can shut out the rest of the world for a day or two and just focus on reconnecting with one another? Don't worry, I got you.
Get ready to say goodbye to LA, and hello to Getaway House.
Trust me, this is the most idyllic spot for a quick weekend reset with your partner when you don't have any big vacations to look forward to on the horizon. And the best part is, it's more affordable than booking a normal hotel room.
But what exactly is the Getaway House you ask? Well, if you really want all of the dirty details, I wrote an extremely in-depth review of their Big Bear location here. However, if you want a quicker overview and more tips on how to make it a romantic escape from LA, keep reading.
PS—If you're already sold, you can head straight to Getaway to book here, but don't forget to use my code MICHELLE for $25 off your stay!
Meet the Getaway House, Big Bear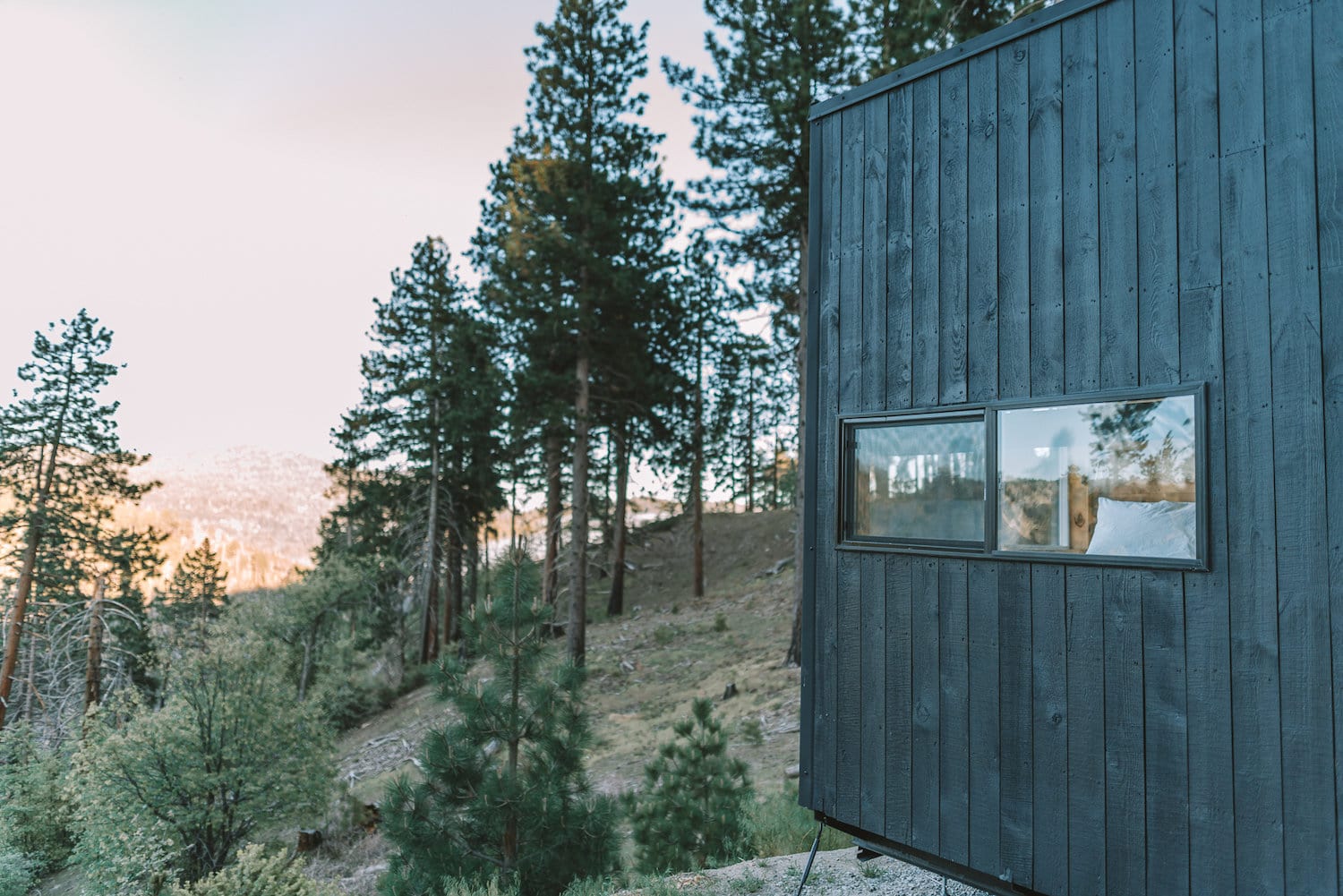 What exactly is the Getaway House?
In a nutshell, the Getaway House is a tiny cabin concept that puts an emphasis on making space for free time. Their hope is that guests will unplug from work, wifi and their typical routines and instead spend their time at Getaway reconnecting with nature and their loved ones around them.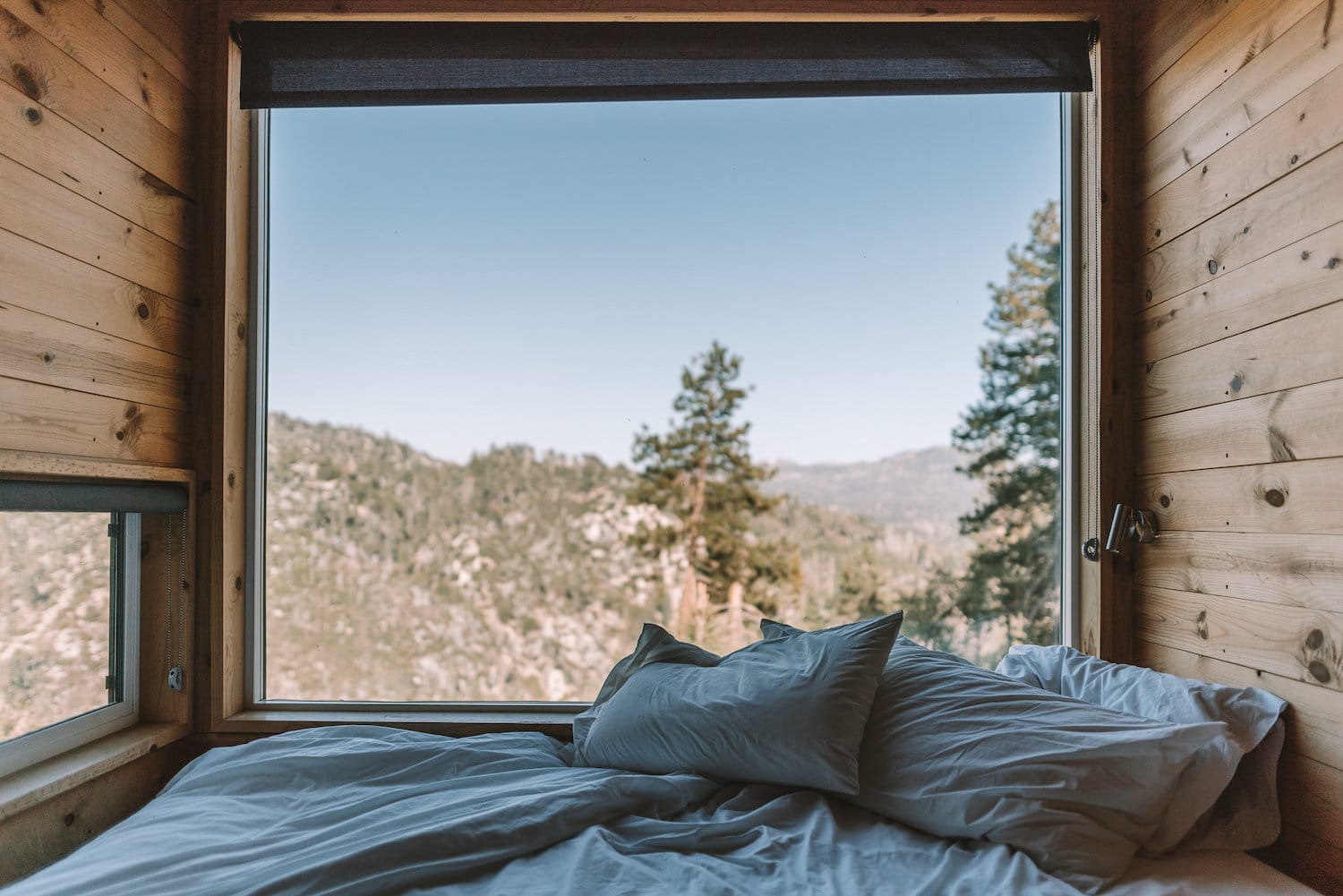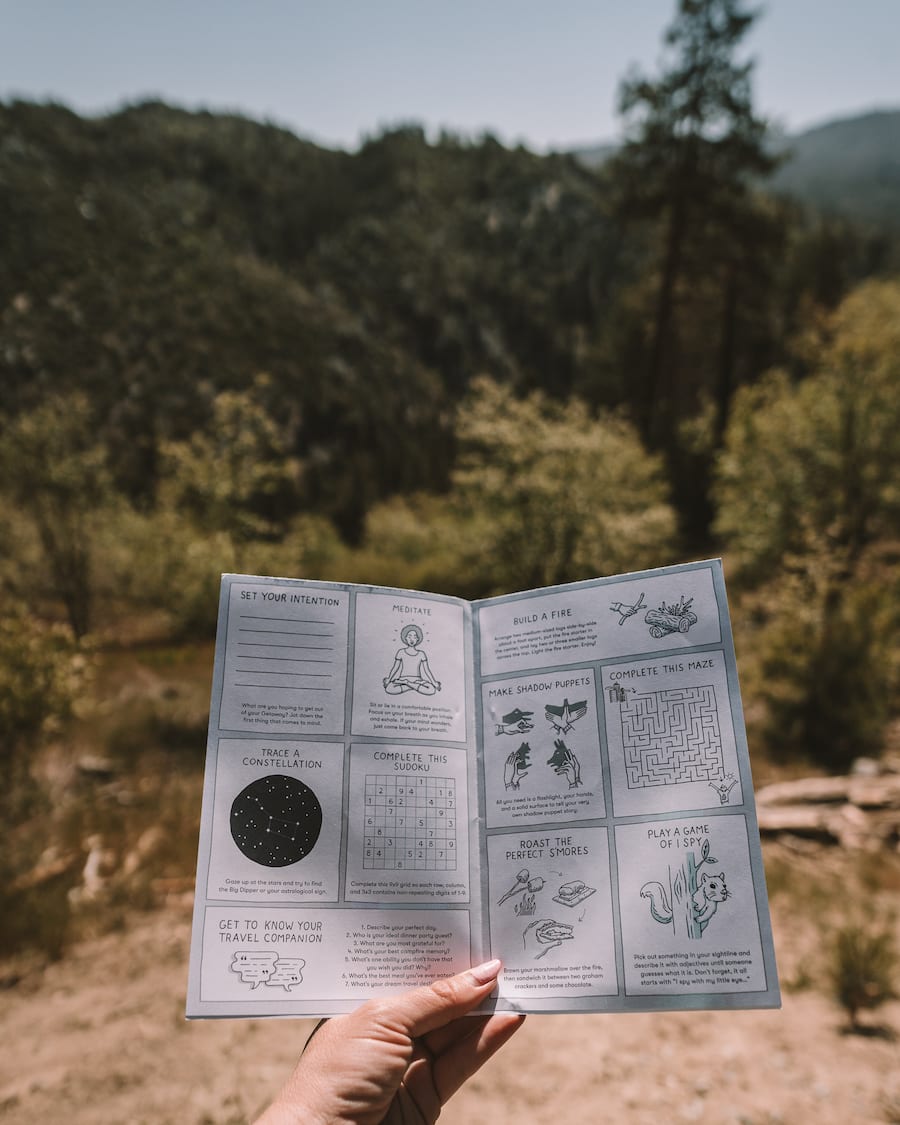 Why I love Getaway House
Getaway is a place to feel like a kid again—here you can post up by the campfire, play cards, watch the stars—they even have a pamphlet in every cabin with fill-in-the-blank MadLibs so you can write your own Getaway story.
Think of it basically like a few steps up from camping. It has all the romance of roughing it out in nature with (almost) all of the comforts of life back home. Yes, there's a bathroom in each cabin with a normal toilet and shower—and you even get a small kitchen! But here you get to enjoy the simplicity of going back to basics and doing it together.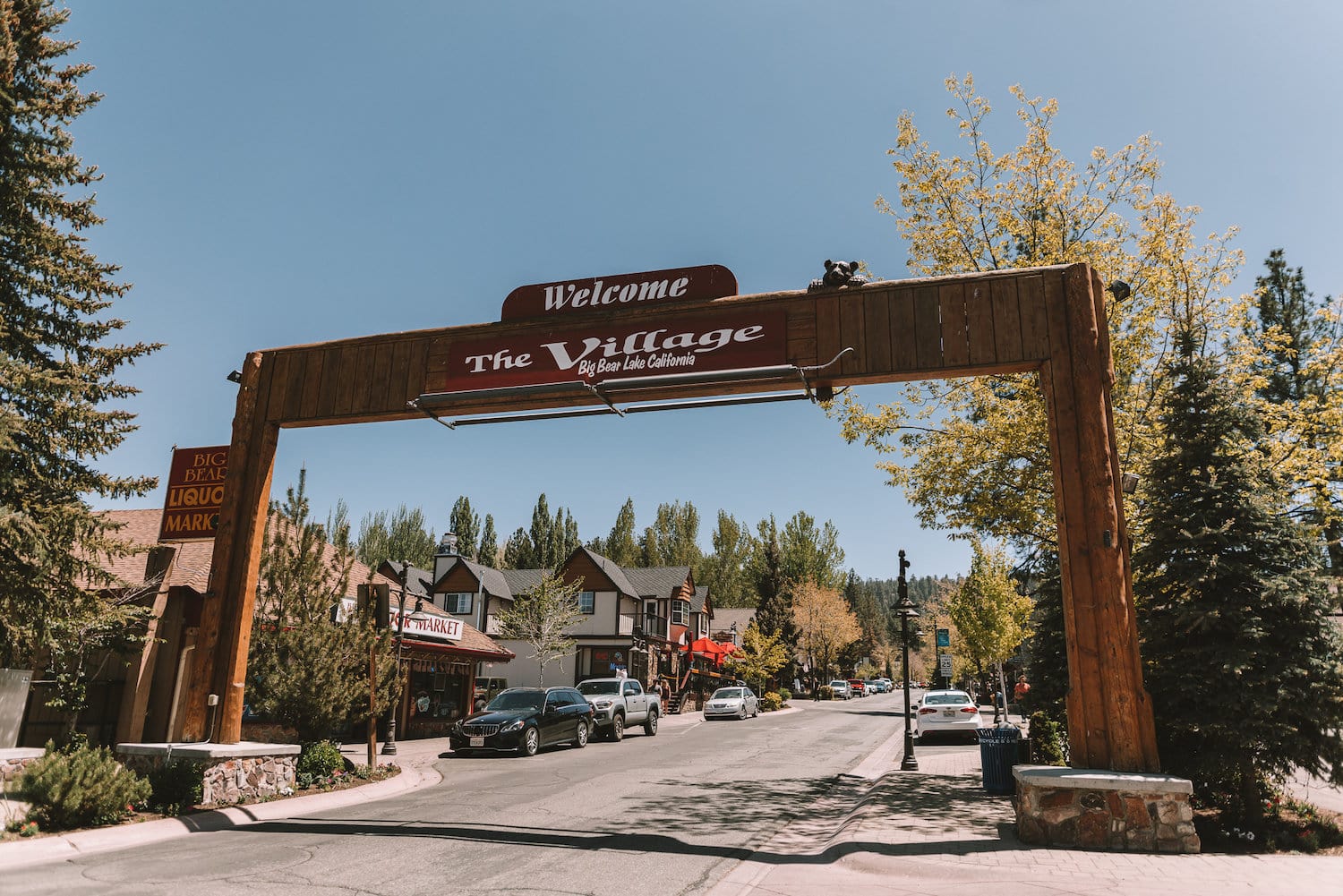 Where is the Getaway House located?
The closest Getaway House location to LA is near Big Bear, in Running Springs, California. That's about 2.5 hours drive with no traffic. However, Getaway House has locations all over the U.S. and all are meant to be within a 2 hour drive from major cities.
Kansas City, Chicago, New York, Boston, Atlanta, Houston, Seattle and New Orleans are just an example of some of the cities where you'll have Getaway House locations nearby. Check their site here for the most updated list!
How Much Does Getaway Cost?
The lowest price of the Getaway House cabins for 2 people at the Big Bear location is $199 per night. With that said, prices do spike on popular dates or holidays. If you want the best price, try to be flexible with your dates, and make sure to book ahead as much as possible.
What to Expect at the Getaway House
Each Getaway House campground (there are over 20 around the US!) has a multitude of tiny house cabins that you can book for your stay and each are identical, although they are all located in slightly different positions and with various views.
One misconception that I've heard from people about Getaway House is that they think it's a single remote cabin in the woods and that's not true! Every campground has probably around 20 cabins, but don't worry, they're nice and spaced out so you won't feel like you're on top of your neighbors.
Check-in Process
Before arrival at the Getaway House, you'll be texted an entry code to your cabin, so there is no annoying check-in or check-out process. You simply drive up, enter the code and you're good to go.
What's Inside Each Cabin
Once inside the cabin, you'll notice there is both AC and heat to ensure your comfort at all times. Plus, there's a mini kitchen with a size-able fridge to hold about a bag of groceries, a two-burner stove, sink, queen size bed, table, bathroom including a shower and even a radio that you can connect to your phone's bluetooth (so make sure to download your favorite playlist offline before arrival)!
Each cabin comes equipped with the necessities like paper towels, trash bin, kitchen utensils, coffee and even creamer, but if you plan on doing more extensive cooking, you'll want to bring things like olive oil and spices.
One of the coolest aspects about the Getaway House cabins is that each one has a massive picture window next to the bed, that gives you a floor to ceiling view of nature. This is a major selling point, however, I personally find that because of the huge windows it gets a little too hot to hang out in bed during the day and some of the cabins (depending on their location on the campground) don't have a ton of shade.
For this reason, I would say it's good to plan an excursion into Big Bear for the day to explore town, hang by the lake, go for a hike, and grab lunch until the afternoon when the temperature cools down. Then in the evening, you can curl up by the huge window for some snuggles with a good book in absolute bliss!
What's Outside the Cabin
In the area adjacent to your tiny cabin, you'll have a private area with a picnic table and a fire pit with two Adirondack chairs that are perfect for morning coffee hangs or watching sunset by the fire. Some cabins at the Big Bear location have views out into the valley, while some are more woodsy or overlook a stream.
Why it's the Perfect Romantic Getaway from Los Angeles
Just 2.5 hours from Los Angeles, the location in Running Springs (just outside of Big Bear) feels far enough away but is easy to get to so you can maximize your weekend relaxing.
With minimal WIFI, the purposes of the Getaway House locations are for disconnecting from the online world in order to reconnect with those around you. No distractions and no reason to be on your phone = time to focus on each other and refill your quality time bucket.
This is the perfect opportunity to do things as a couple you don't often get time to in your daily life, like playing your favorite board games, feeling like a kid again roasting s'mores by the fire, or spending hours reading together while you cuddle. Life is busy, but Getaway House allows you to slow down and relish in the simple moments.
What to Bring With You to Maximize Your Stay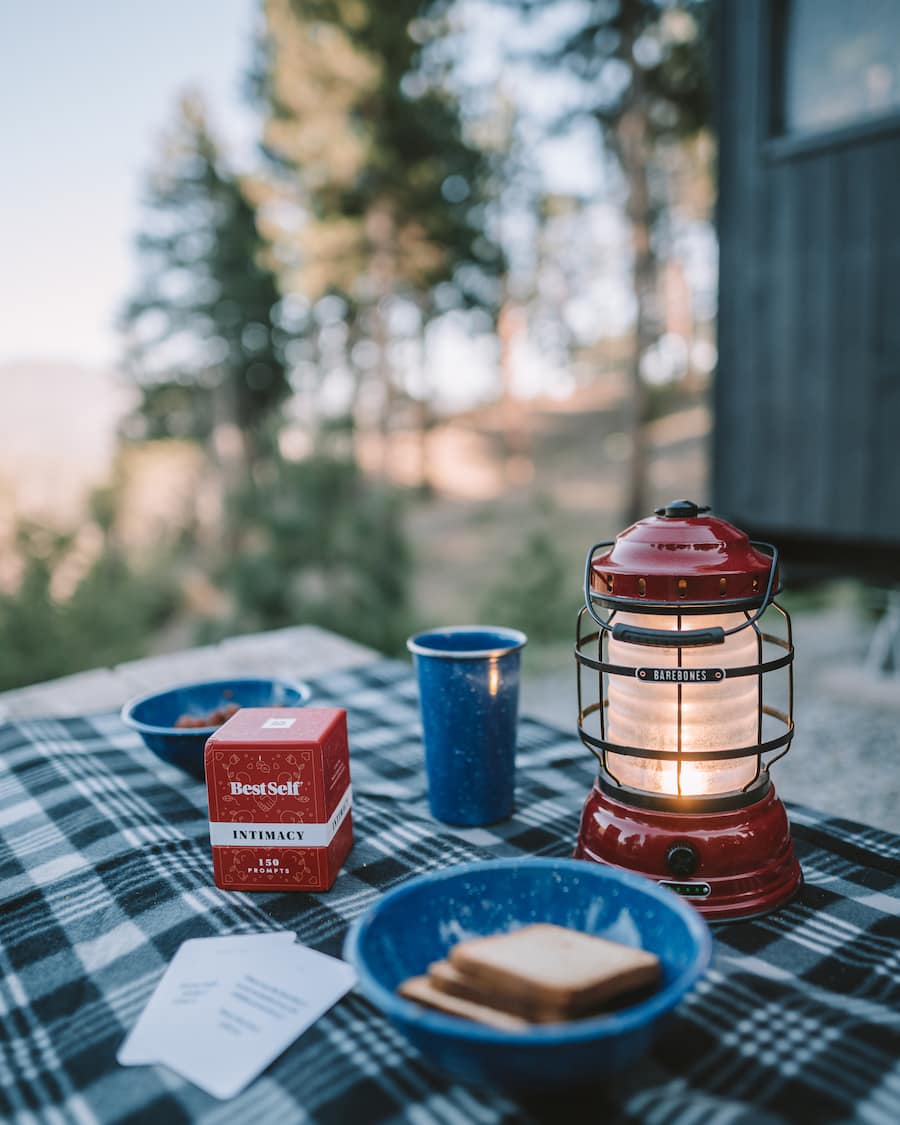 Getaway House has thought about most of the necessities, but I've found that to really up the romance—and fun!—of your romantic getaway from Los Angeles, it doesn't hurt to pack a few extra items.
This was my third time staying with Getaway, but some of the things we really loved during this weekend away were playing some of our favorite games like Bananagrams that we don't have much time for at home and making pancakes over the fire, which obviously required specific ingredients.
We also packed a deck of cards that are designed for getting to know your partner better. There are lots of different brands to choose from that make similar products, but this is the one we have.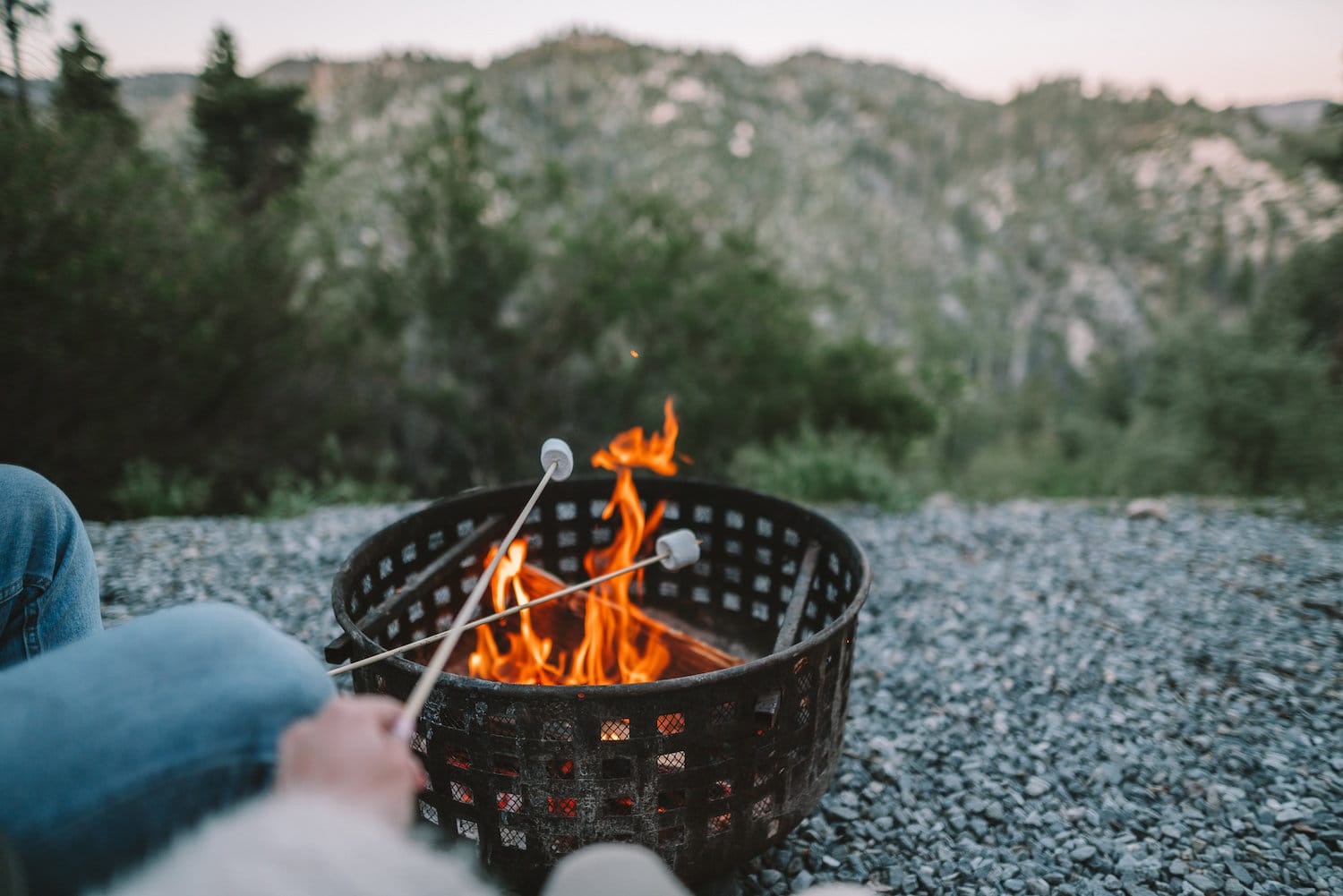 We also packed some tiny string lights to give our room an extra romantic vibe. Obviously this is overdoing it, but if you're really trying to plan something extra romantic and cozy, here is a suggested packing list to get your wheels spinning!
Packing List for a Romantic Getaway from Los Angeles:
String lights for atmosphere – these are the ones I have and love for their versatility!
Favorite food staples to cook together
Deck of cards
Games you love (I highly recommend this one if you're into fast paced word games)
Extra blankets for snuggling up by the fire
Warm layers
Pre-downloaded playlist offline that you can connect to their Bluetooth speaker
Cooking extras like olive oil, spices, etc
Your favorite wine or cocktail ingredients
Things You DON'T Need to Bring
Basic shower essentials (they've got 'em!)
Fire wood and starter (this is an added cost)
Coffee (each cabin comes with Kuju coffee pour-over packets)
Bed linens and bath towels
Basic kitchen utensils
S'mores makings (they have kits for purchase)
What to do During Your Romantic Getaway from LA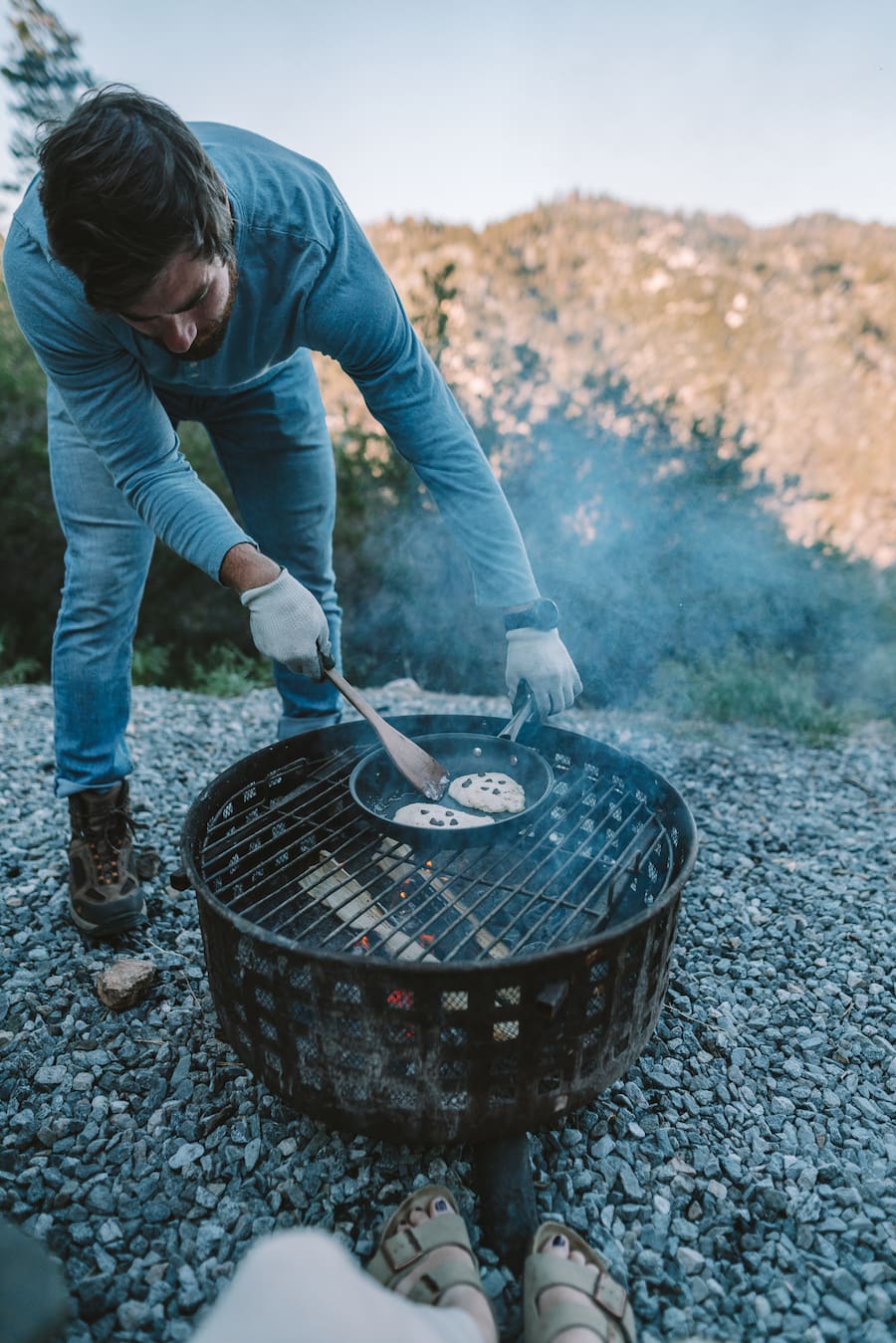 Beyond enjoying the simple comforts and free time during your stay at Getaway House, don't forget to drive into Big Bear to explore the local sights there!
Here are some ideas of fun things to do during your time at Getaway:
Visit Boulder Bay Park in Big Bear
Hike the Castle Rock trail that overlooks Big Bear Lake
Stroll down the main downtown of Pine Knot Ave in Big Bear
Grab burgers and beers and catch live music at Fire Rock Burgers & Brews
Cook firepit pancakes together back at your cabin
Indulge in a good book
Play your favorite card game
Set up an easel and paint
Shake up your favorite cocktail
Go for a stroll around the Getaway campground
Take turns DJ'ing on the cabin speaker
Book Now With This Getaway House Discount Code
Have I convinced you yet to book your own Getaway? 😉
When booking, make sure to use my discount code MICHELLE to take $25 off your stay.