The thought of traveling to Mexico often elicits visions of an endless supply of all-inclusive piña coladas at a beachside resort, or excursions to the cenotes and ancient ruins of the Yucatan. Or maybe even taco stand hopping along the chaotic streets of the country's capital, Mexico City. But I'm about to introduce you to a whole new side of Mexico that I'm willing to bet you've never heard about or have yet to explore. Welcome to the Sea of Cortez.
This past December, I was invited to experience the Baja California peninsula — specifically the Sea of Cortez — for the first time with Offshore Outpost, an expedition ship that adopts all of the class and amenities of luxury cruising with zero of the cheese that comes with the "cruise ship" title. Currently they run trips in both Mexico and Alaska on their 160-foot ship, the Pacific Provider — and all I can say is, she is a beauty.
The Sea of Cortez is a marine life rich destination, with crystal clear water and dramatic backdrops along the coastline. This body of water is a UNESCO Marine World Heritage Site and is home to 900 fish species and 39% of the world's marine mammals. Crazy, right? During our six days of cruising, we saw multiple sea lions, dolphins, whale sharks, manta rays, puffer fish, trumpet fish and humpback whales. There's a reason why Jacques Cousteau proclaimed this area " the world's aquarium," and we got a front row seat to it aboard OOE.
With that said, this trip is not for the frugal traveler, which is why I'm giving you all the necessary details below to make sure that your money is well spent and you can decide if this is the right trip for you. I hope you'll find this information useful and consider a trip with OOE in the near future, because it seriously was one of those "once in a lifetime" type trips!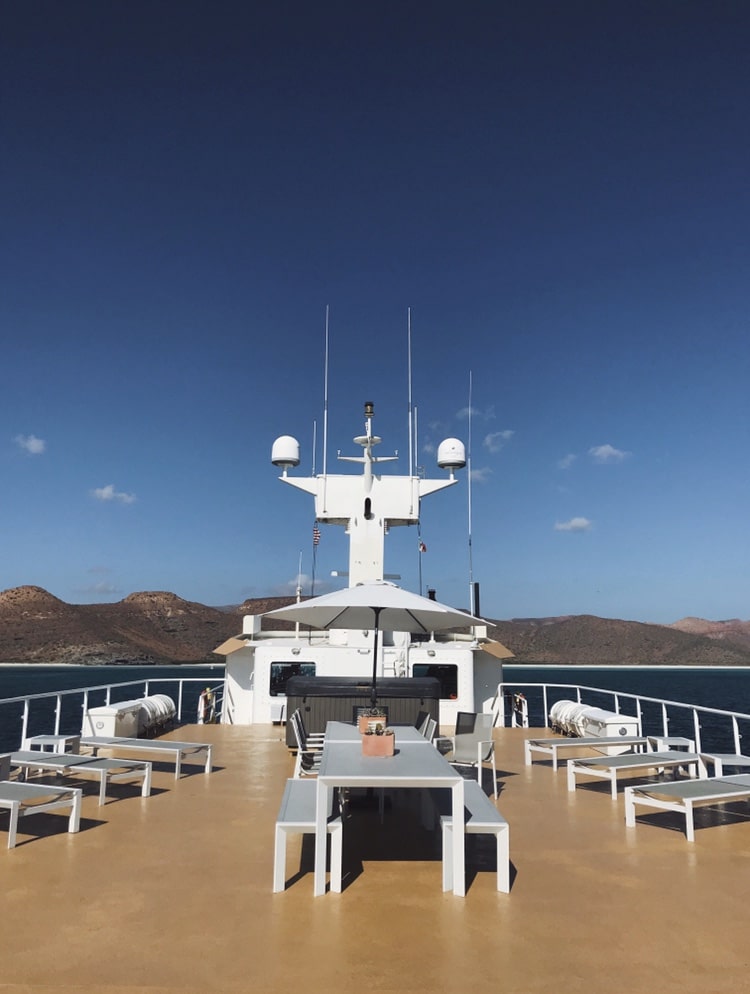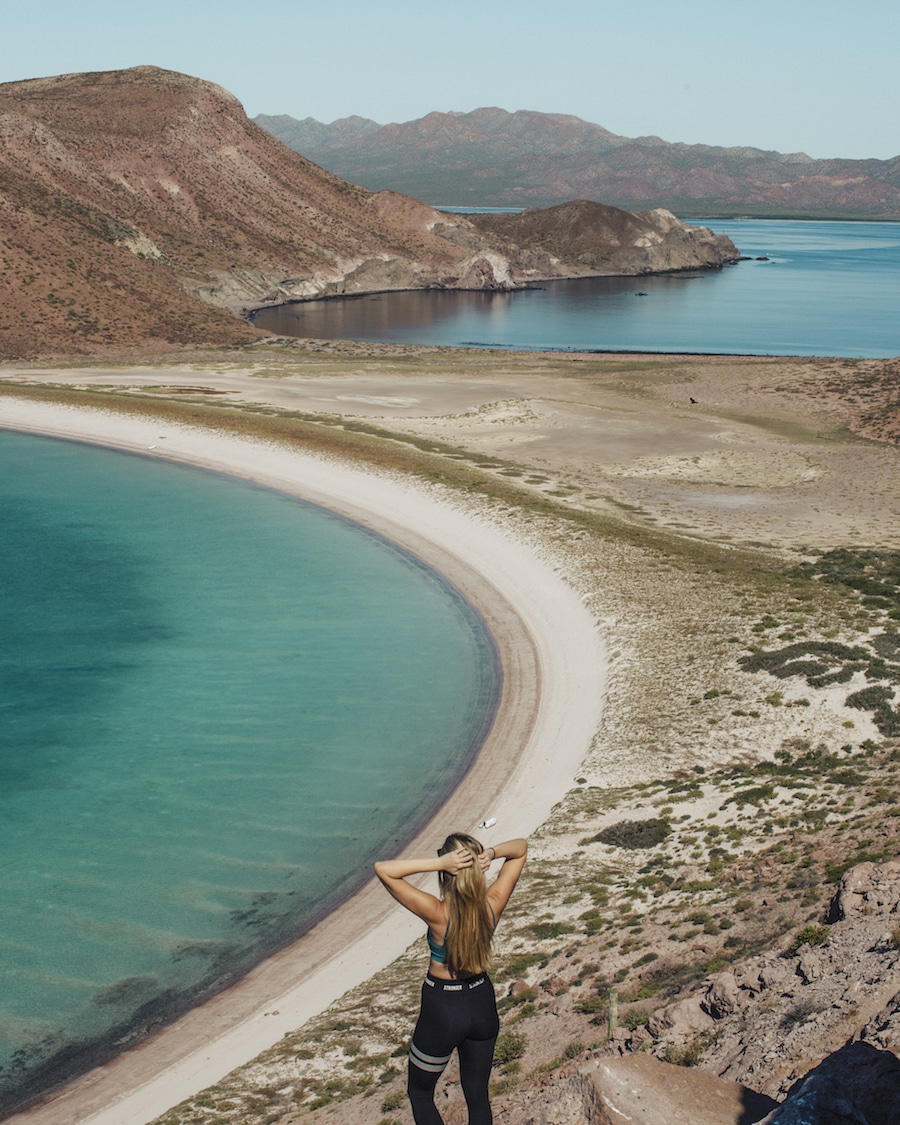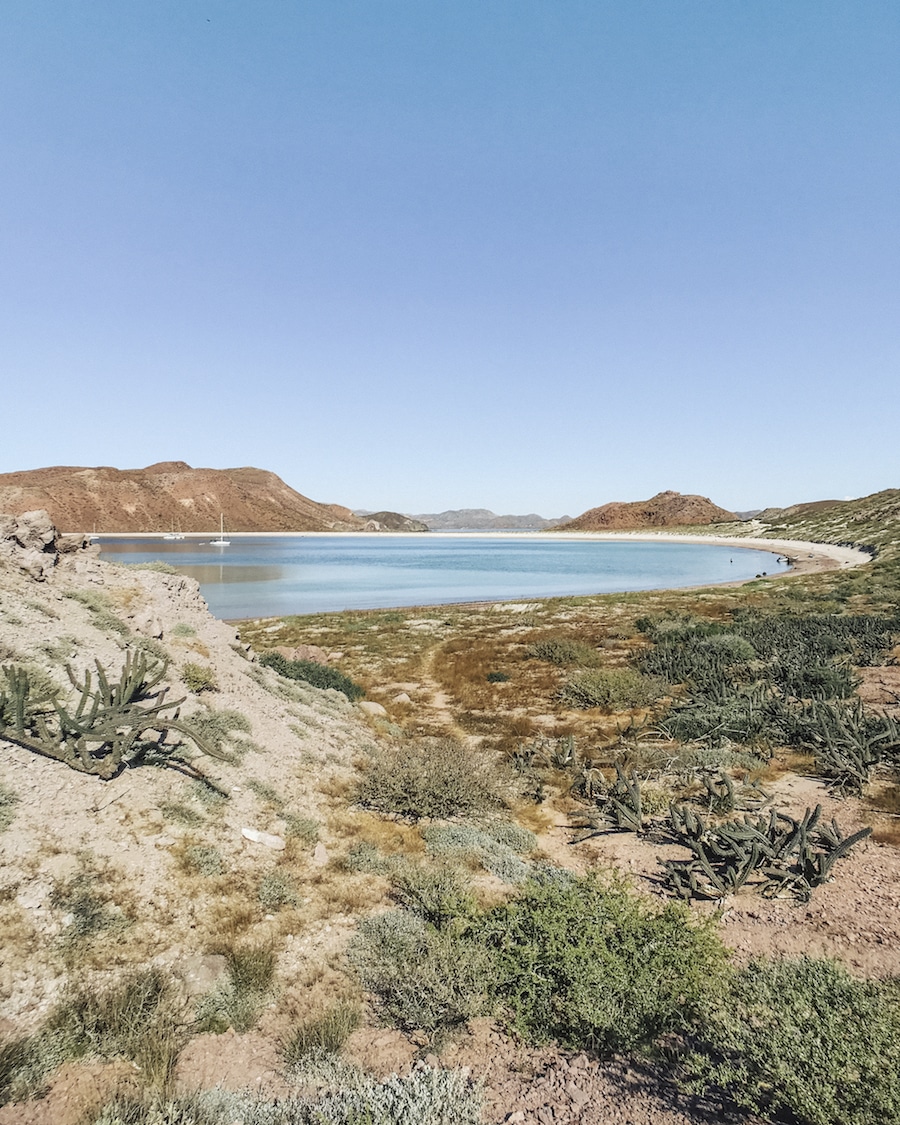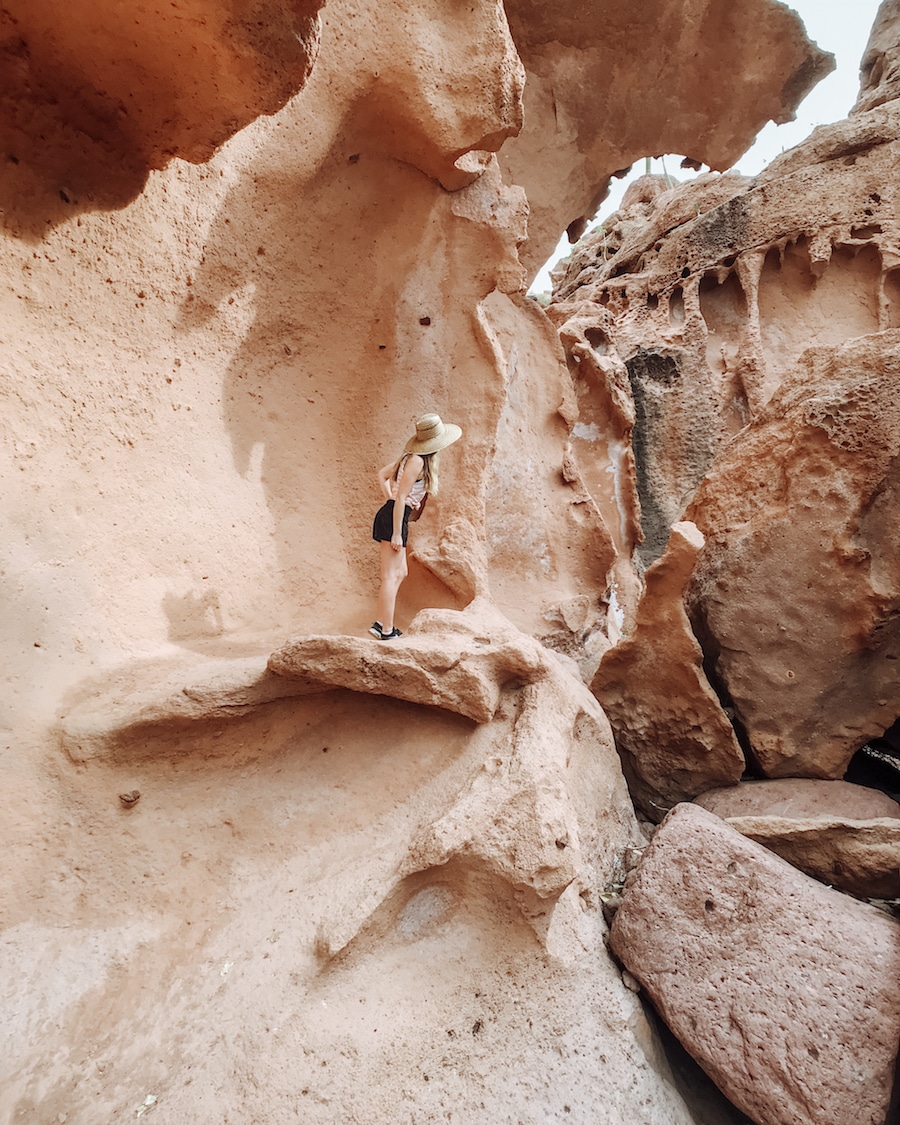 Who is This Trip For?
Active travelers (who particularly love the ocean) will definitely get the most out of a trip with Offshore Outpost, although you don't have to be an extreme adventurer by any means to be able to partake in the activities offered.
Also great for: 
Families who want a vacation that will appease varying age levels or generations
Couples who bond over being active together
Business owners who need a week to disconnect and detox from technology
Companies looking for a creative offsite or branded trip (max capacity: 12)
Groups of friends who want a private and personalized vacation away from all the tourists
Ocean lovers, water babies, marine life nerds
Anyone who loves: snorkeling, kayaking, paddle boarding, boat life, fishing, hiking, gorgeous beaches, epic sunsets, incredible food
Not good for:
Someone who can't disconnect from wifi for a few days
Budget travelers
Single travelers on a budget (it's much more affordable to travel as a duo, but there is a single room occupancy price that offers a discount)
Anyone prone to extreme seasickness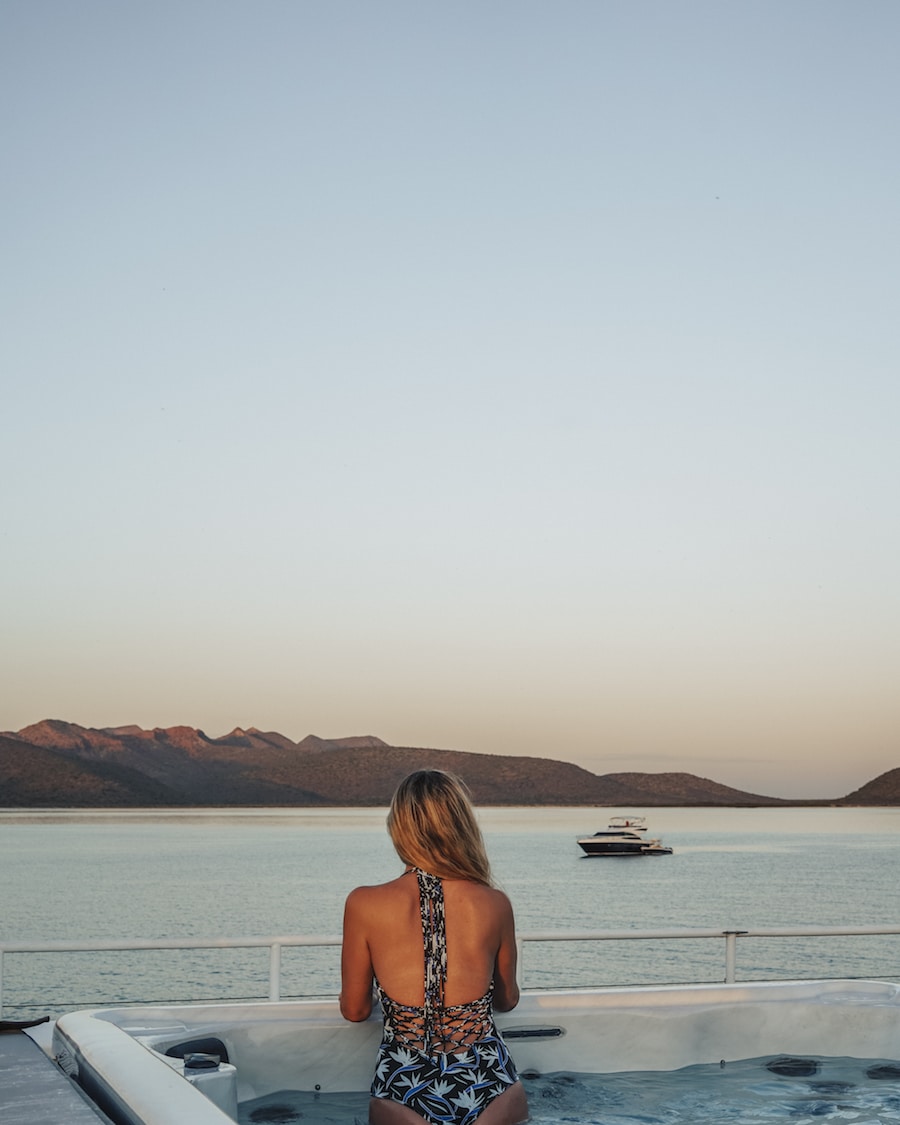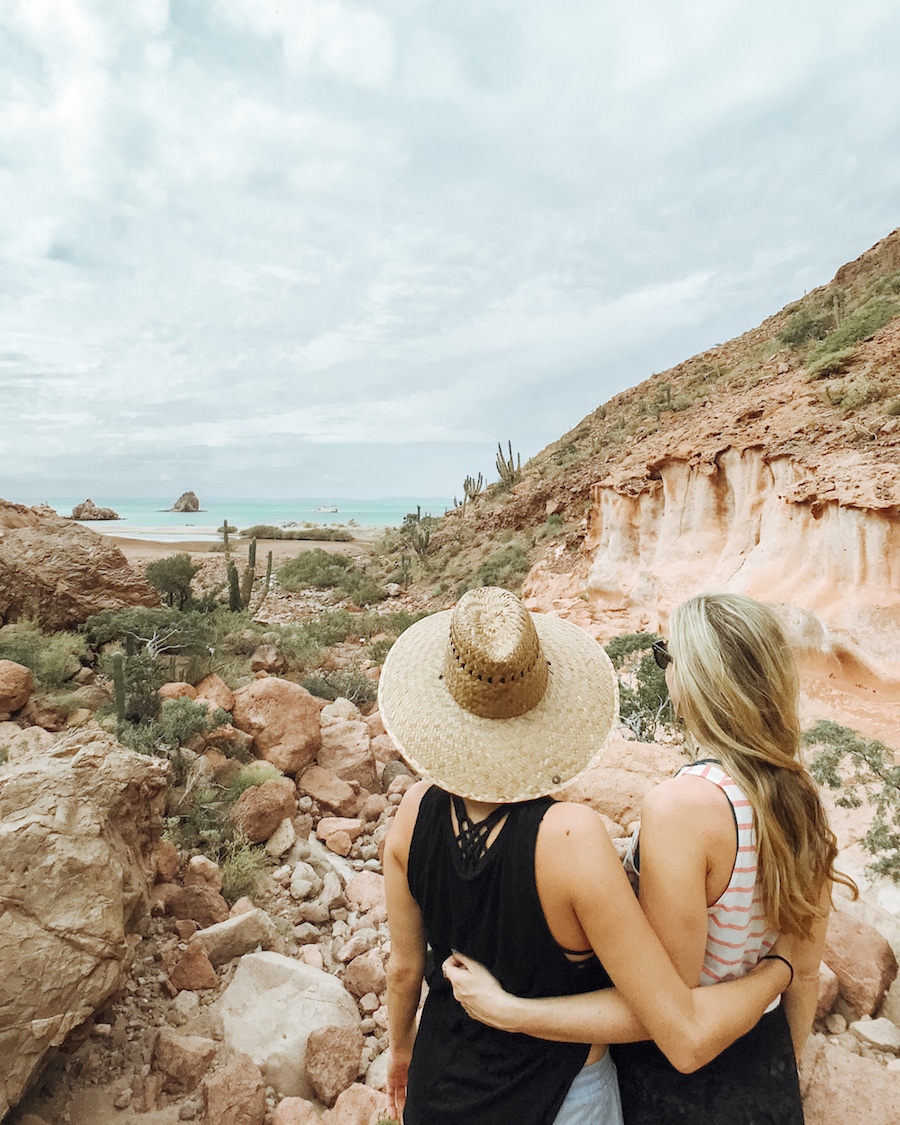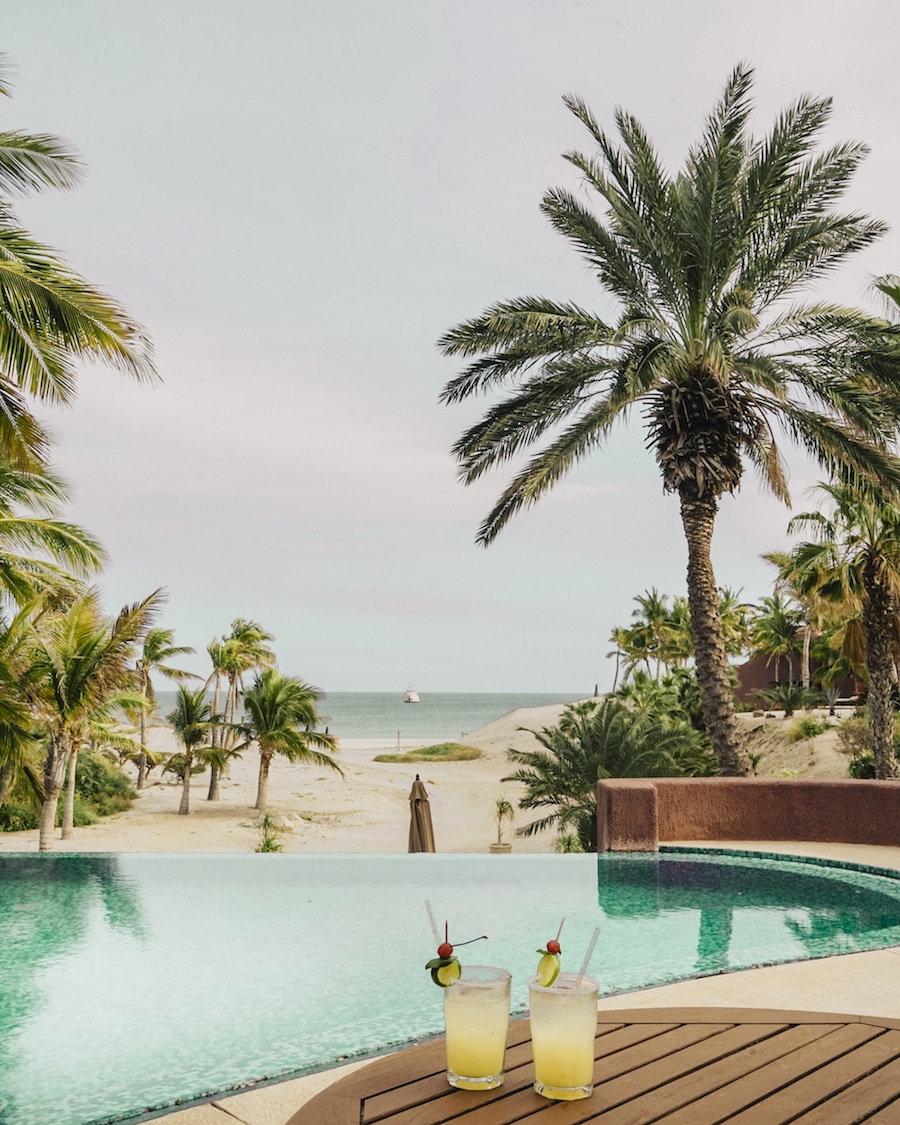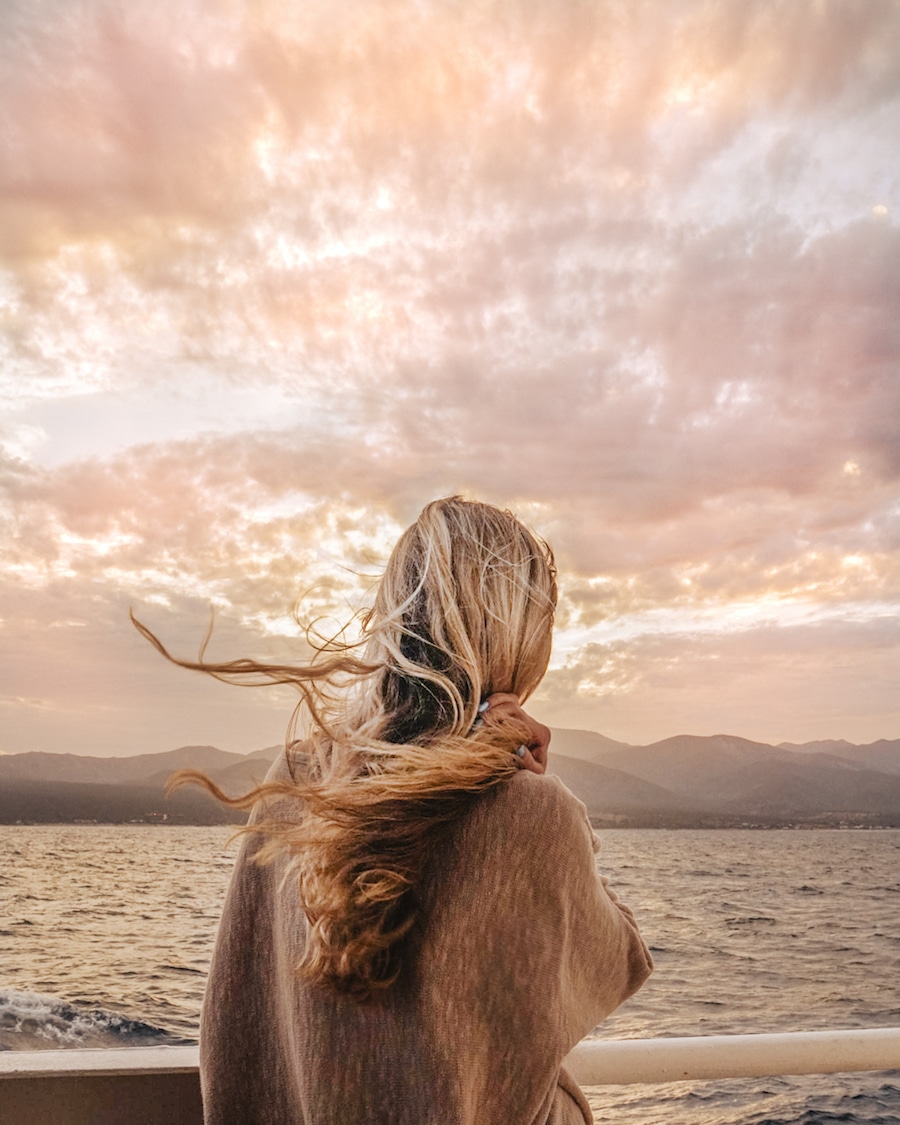 What a Typical Day Looks Like with Offshore Outpost
7:30 AM
Wake up for a sit down or continental breakfast (both optional). Sit down breakfast is served during a specific window of time so you can be served whenever you are ready to eat.
9:00 AM
Planned activities usually start around 9 AM – ie. Whale shark diving, snorkeling, hiking, etc. These excursions are always led by someone from the crew so that you can get to know the staff (ps – they're all awesome) and so that they can simultaneously help you navigate the best spots, snap pictures, etc.
9:00 – 12:00 PM
Activities last until about 12 PM when lunch is served.
12:00 PM
Sit down lunch is prepared by Chef Dave and may be served in the dining room or on the top deck, weather permitting.
1:00 – 4:00 PM
Afternoons are spent choosing your own adventure, whether that be sun bathing on the top deck reading a book (a personal favorite of mine), heading to shore to explore a nearby beach, or paddle boarding off the back of the boat (among other possibilities).
4:00 PM
As dusk settles in, some guests hit the rooftop jacuzzi to warm up while others mingle at the 2nd deck bar over light apps while enjoying the bartender's cocktail of the day and a beautiful sunset backdrop.
6:00 PM
A sit down dinner is served around 6 PM, featuring the chef's incredible creations. I was blown away by the taste and creativity in every dish. Chef Dave goes the extra mile to include wine pairing suggestions, homemade bread AND homemade desert with every dinner!
7:30 PM
Depending on whether or not the boat is moving to a new location, post dinner activities potentially include star gazing, jacuzzi chilling, movies in the lounge, socializing by the bar or retreating to your room to watch movies in bed (yes there is a tv in each stateroom).
Important Note
Everything is optional and this is really a choose your own adventure type trip. The staff is incredibly accommodating about helping you do the activities you love at the time you want to do them. The built in itinerary they provide is really just a suggested best use of your time at each stop since they are the experts who've experienced it all before!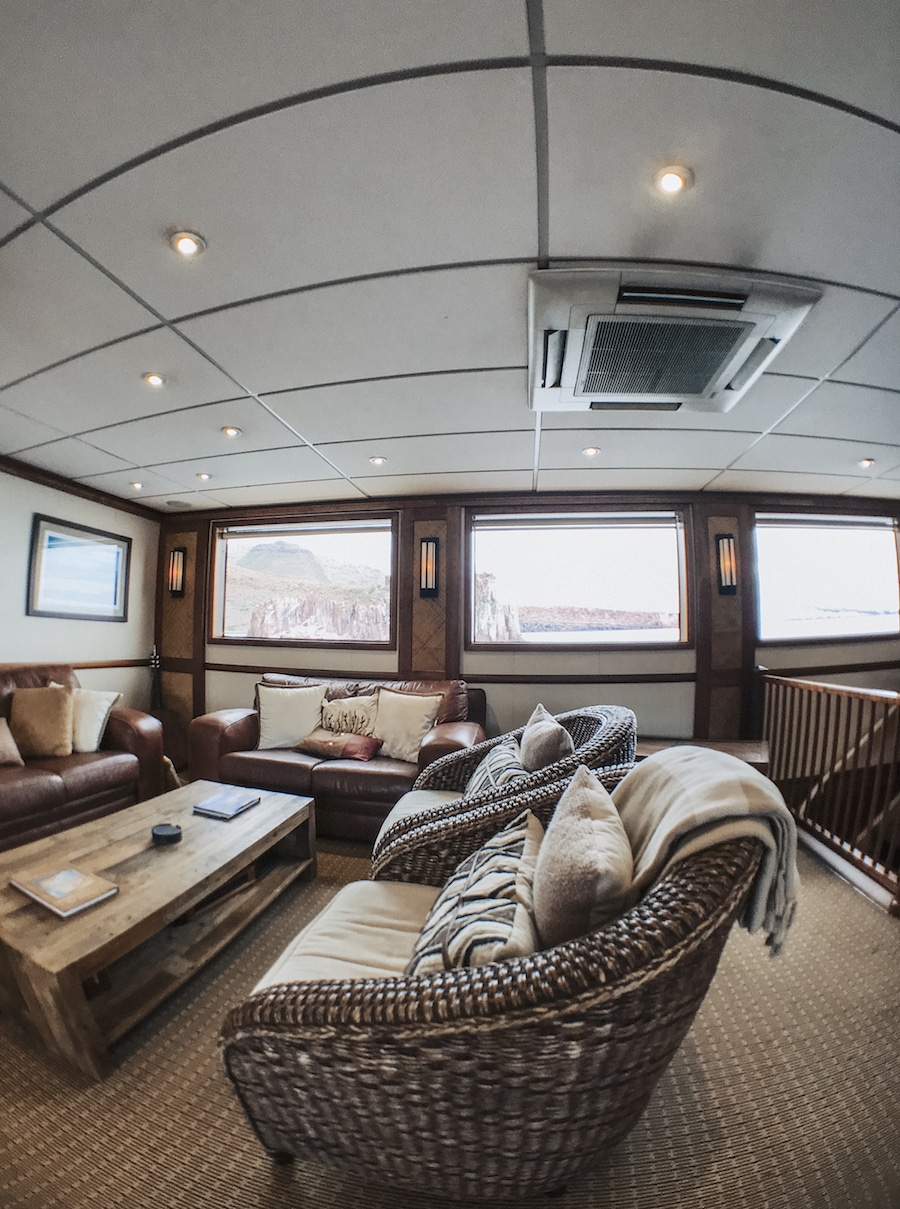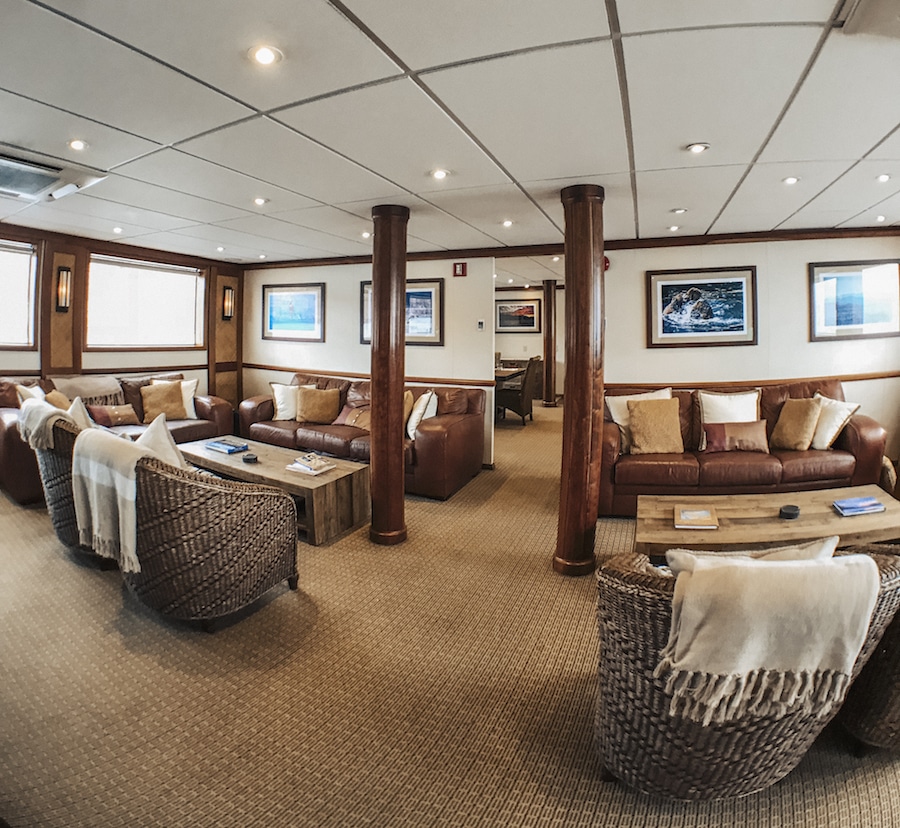 The Rooms
Before seeing the boat for the first time, I had looked around on their website so I would know what to expect with the rooms. When I saw the boat in person though, I was blown away. The rooms are just like normal hotel rooms, if not slightly smaller, featuring comfy king sized beds, huge picture windows, flat screen TVs and a bureau and drawers for organizing your personal items.
If you've been on many boats in your life, then you've probably witnessed the dreaded boat bathroom before, in which the shower and toilet are basically one in the same and every time you shower everything else gets soaked. This is not the case on Offshore Outpost (can I get a hallelujah?!). The shower is completely separate with hot water running 24/7, and the bathroom comes fully stocked with hand towels, lotion, makeup pads, hair dryer and more!
A few other features I loved: An outlet directly above the bed for nighttime charging, shampoo, conditioner and shower gel so you can leave your liquids back home, and a safe box that allows you to keep valuables on the dresser without them sliding around in the event of rocky seas.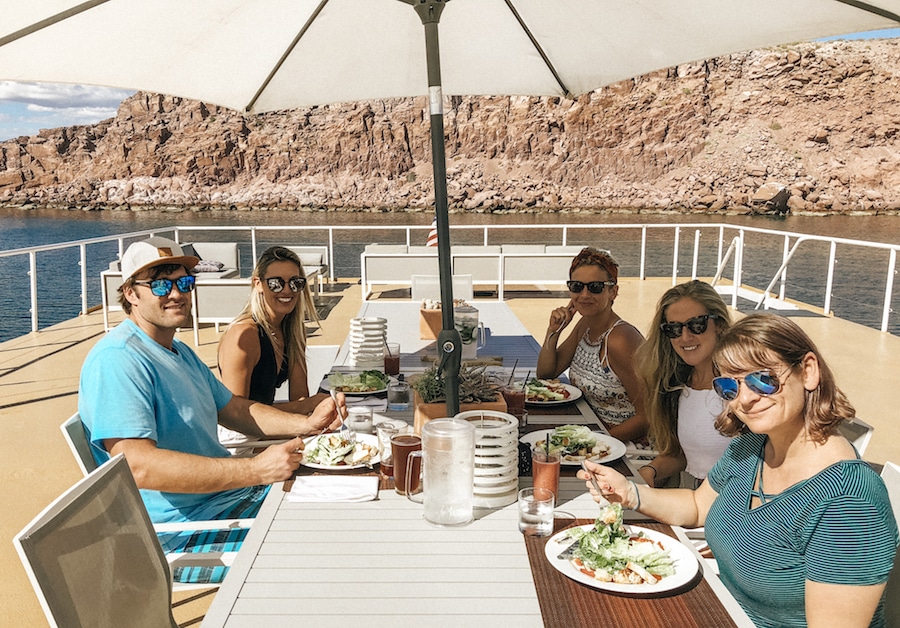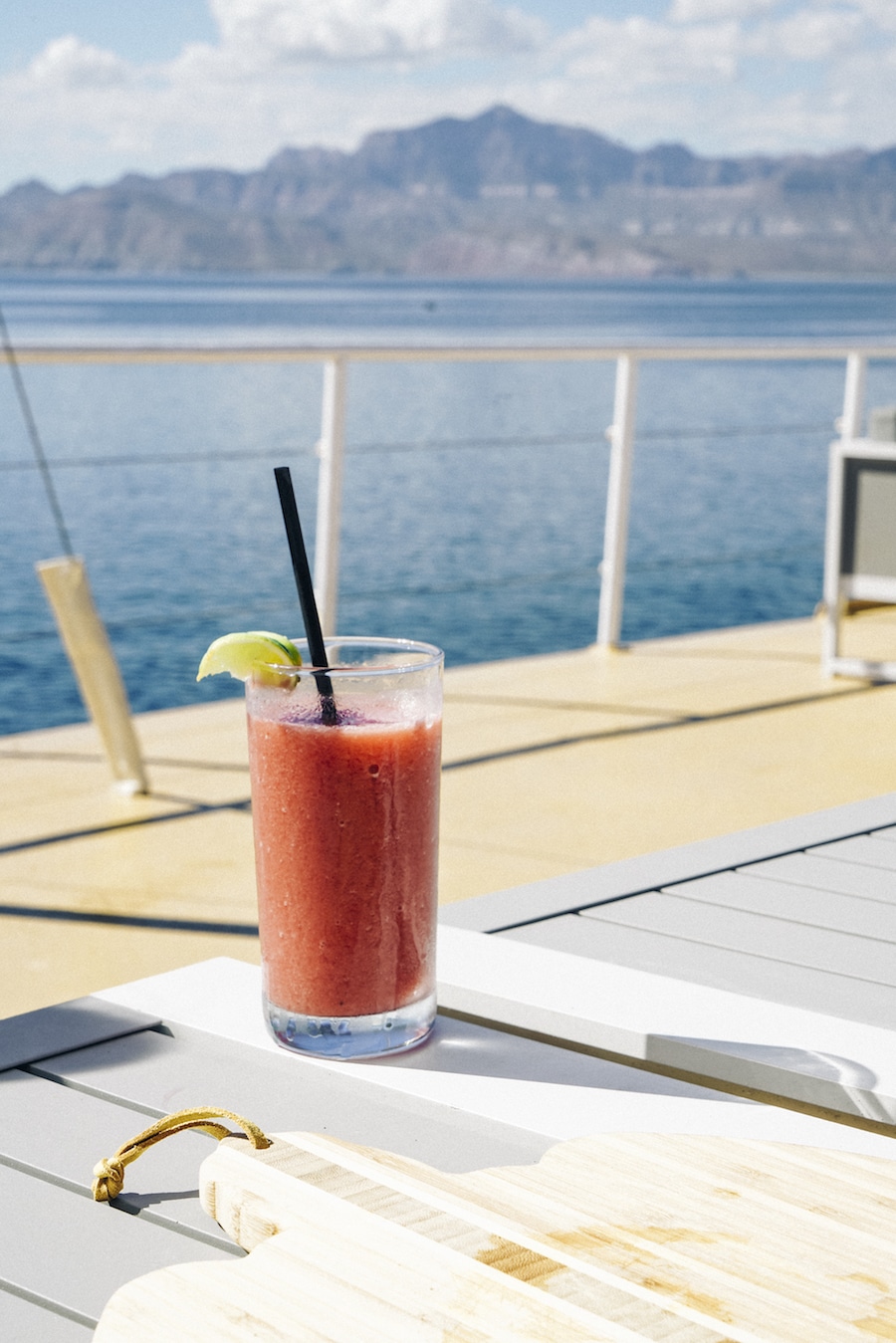 The Food
One thing I was not expecting was the insane level of food quality on the ship. Each and every day, there was something new and exciting to look forward to and literally everything — I mean, EVERYTHING — was freaking delicious.
Chef Dave comes from a long background of cooking both in restaurants and as a private chef for the likes of Dr. Dre and pro golfer Phil Mickelson. We were all so impressed by not only his creative pairings, but his daily fresh baked bread, homemade deserts and willingness to shift gears at the drop of a hat when anyone had an allergy or food preference that differed from the menu. You can see a sample menu here.
Other Things to Note About the Food:
Menu is on the meaty side, so speak up early on if you're vegan or vegetarian
There is unlimited access to coffee, tea, alcohol, craft beers/whatever else you want to drink on the boat
There were also appetizers each afternoon before dinner — you will NOT go hungry!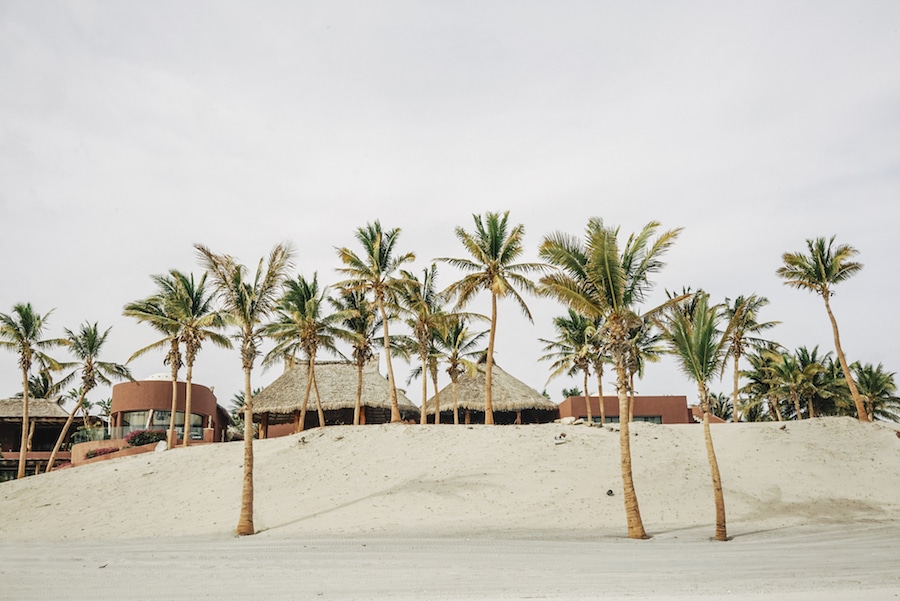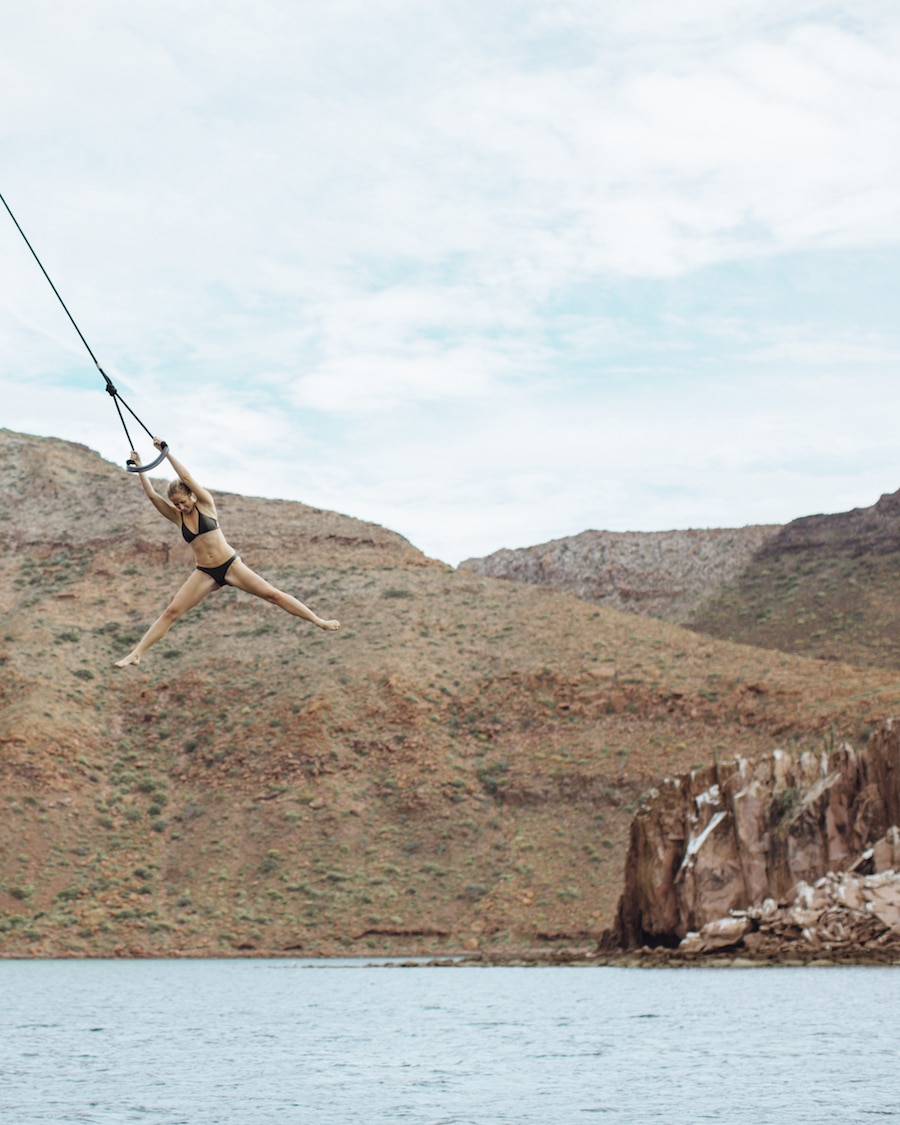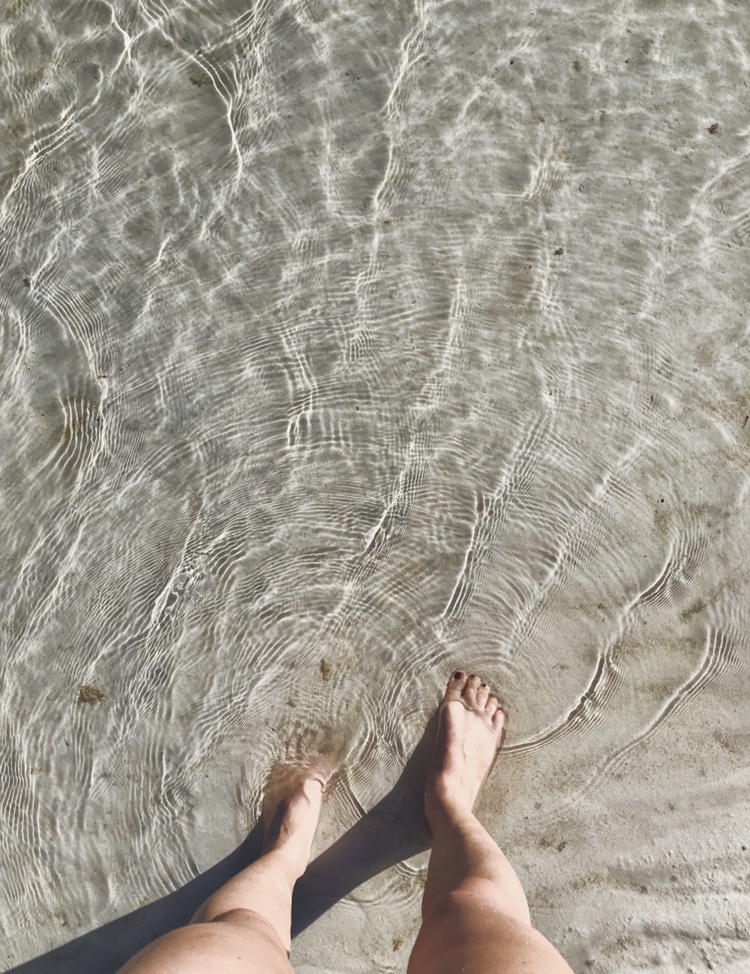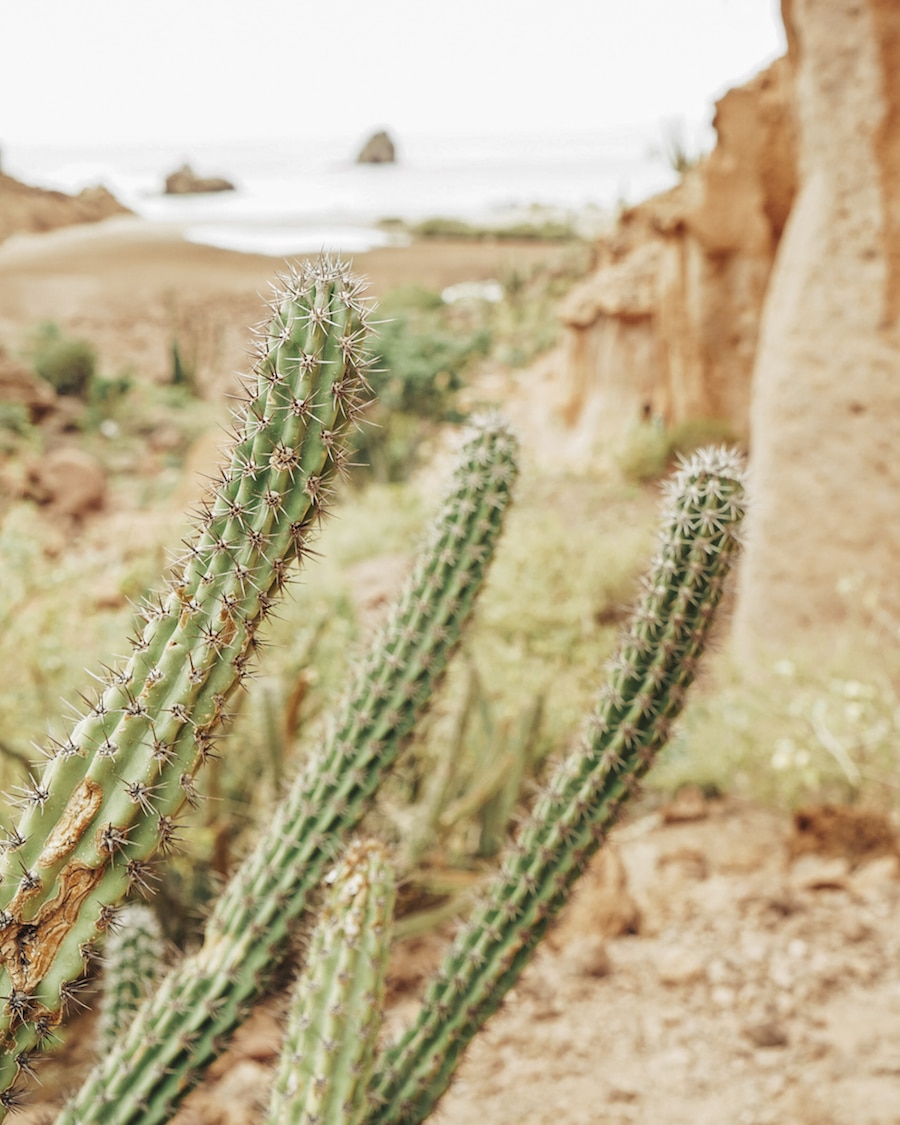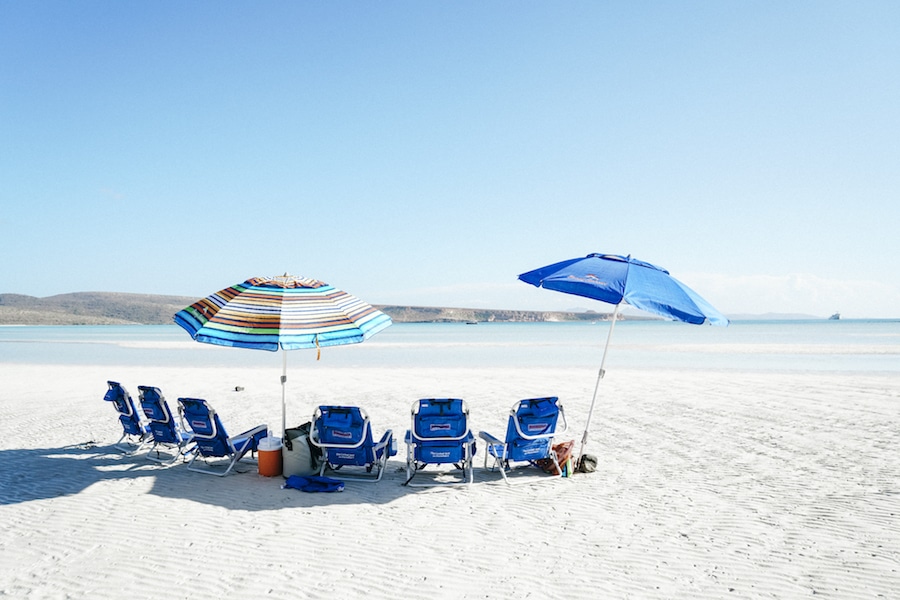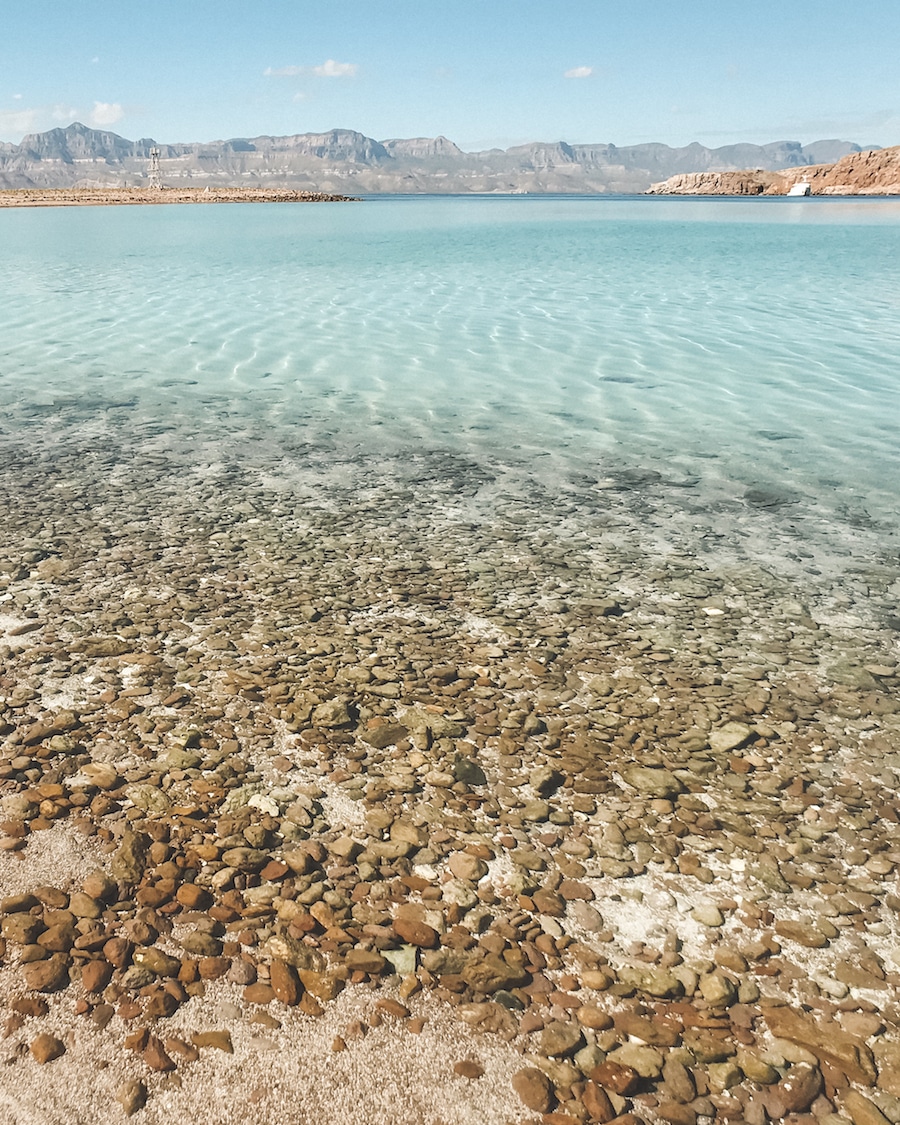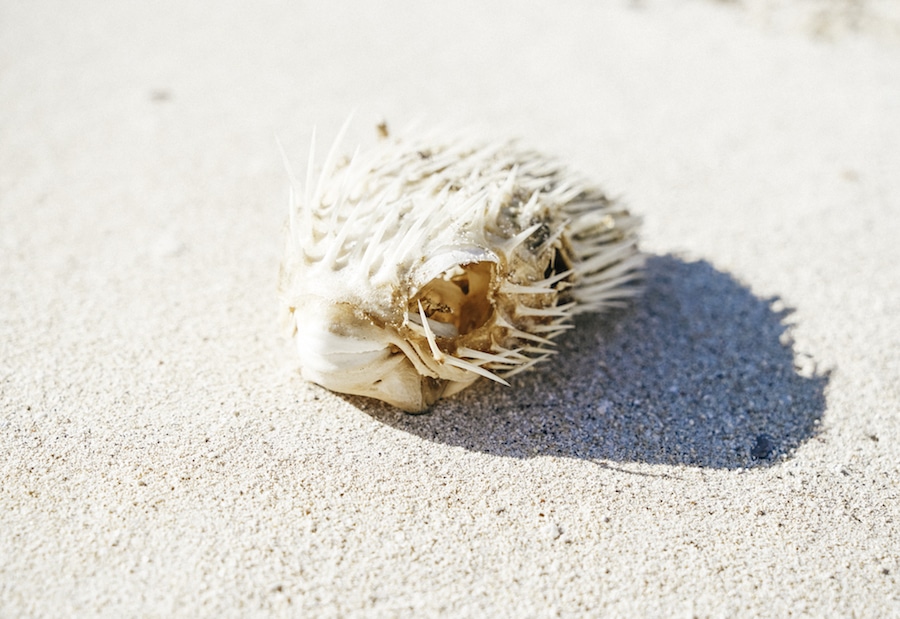 My Top Highlights From the Trip 
Swimming with whale sharks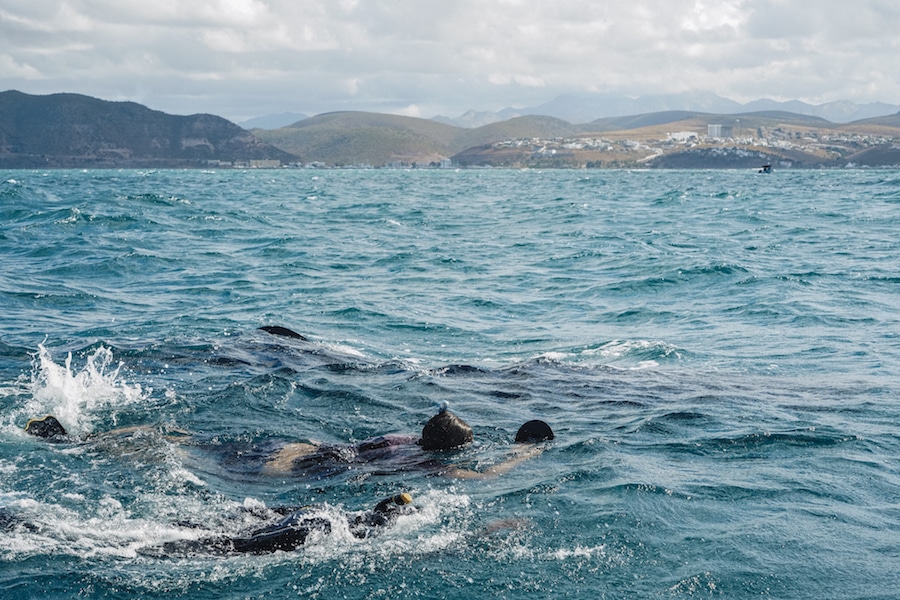 Hiking up to the viewpoint at the stunning Isla San Francisquito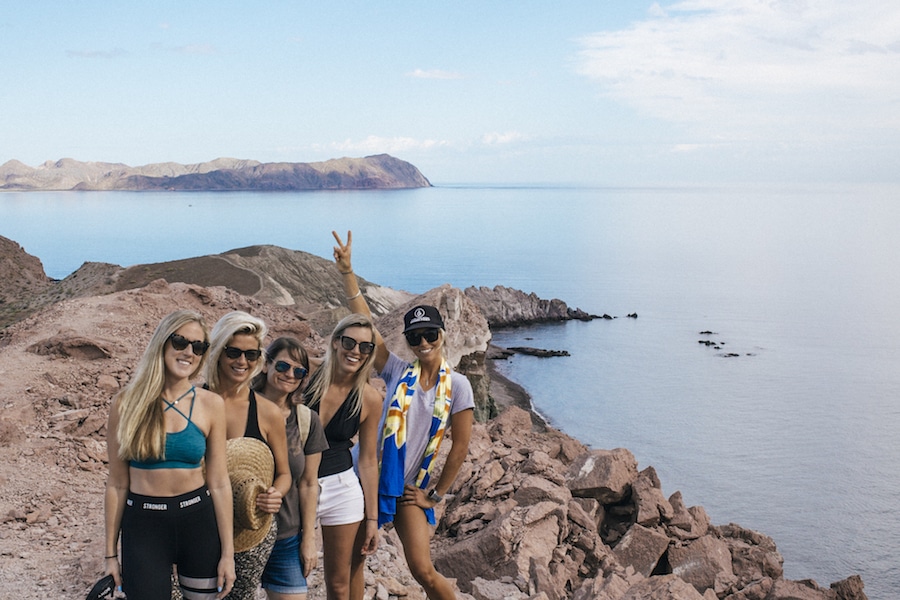 Getting to know the awesome crew (all so nice!)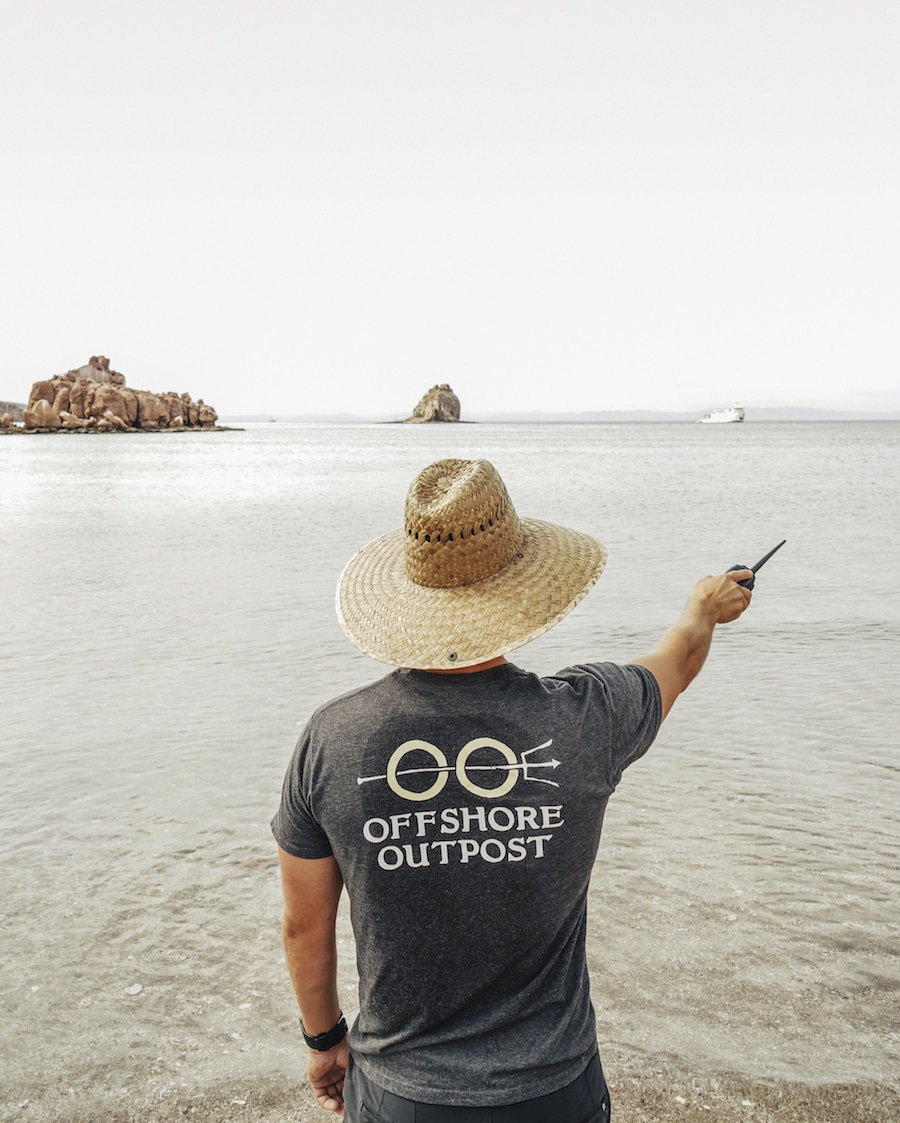 The food!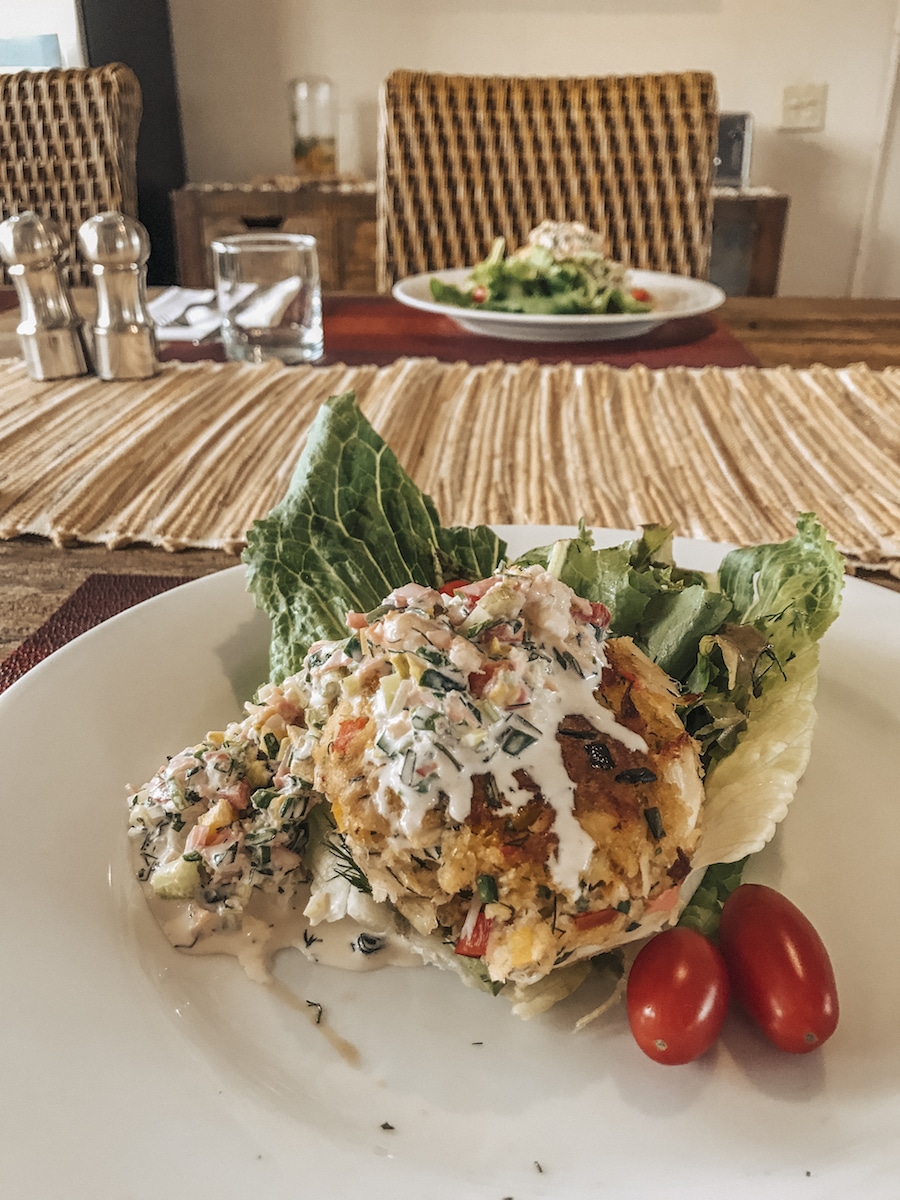 Snorkeling the oldest reef in North America, Cabo Pulmo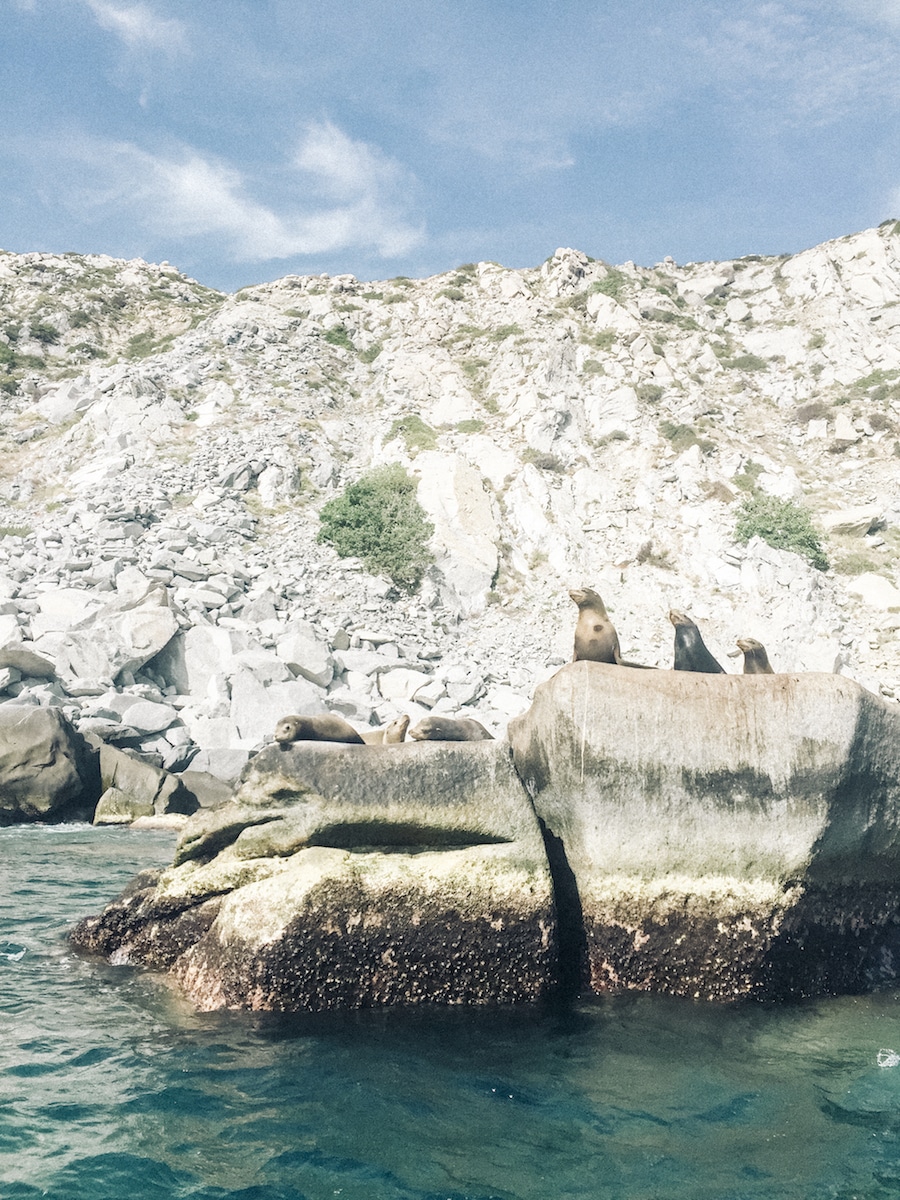 Exploring Isla del Espiritu Santo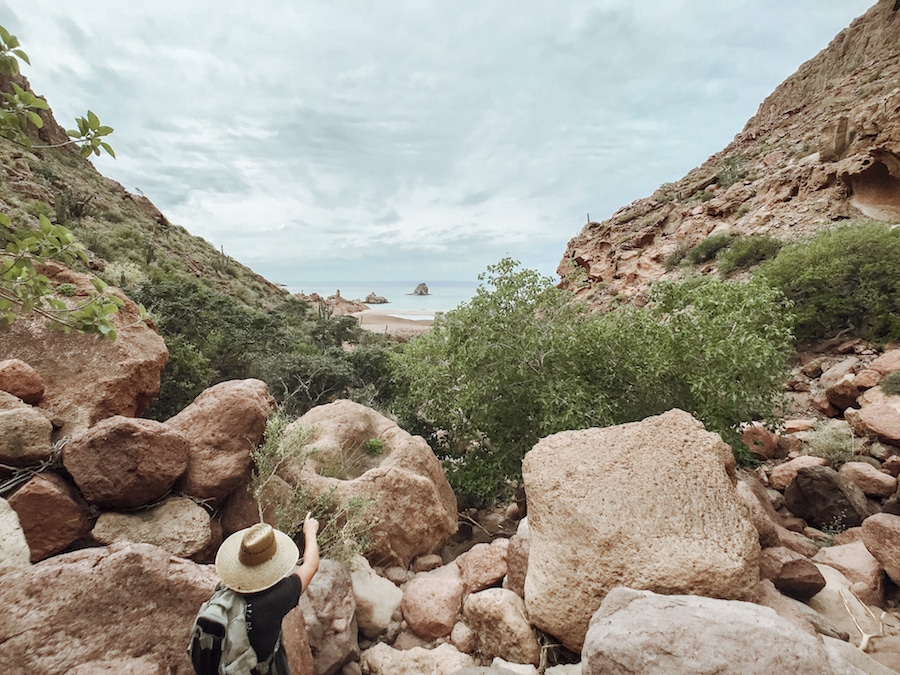 Throwing a beach bonfire over drinks and appetizers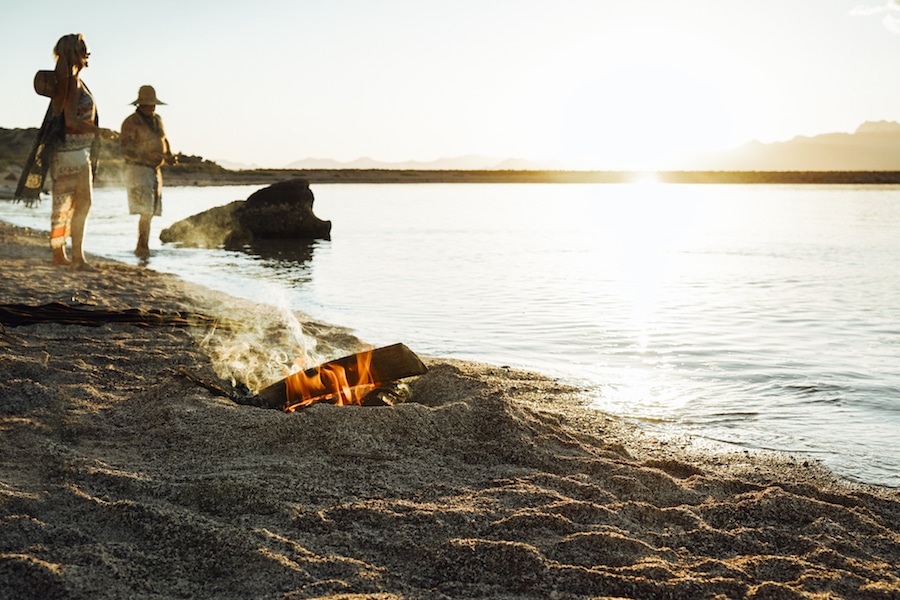 What to Pack for Offshore Outpost's Baja, Mexico Excursion
Sunscreen
They have soap/shampoo/conditioner on board, but bring your own if you have a particular preference
Shoes: Flip flops, sneakers for hiking, shoes you want to travel in (I brought a pair of nice sandals and never used them as most time spent indoors at dinner was barefoot)
Windbreaker/long sleeve layers for windy boat trips
Multiple bathing suits
Seasickness tablets
Active clothes for hiking
A couple sundresses or nicer tops for dinner/captain's dinner
Pajamas
Jean shorts
Sunglasses
Water bag to carry belongings to and from shore
Camera gear/drone/underwater photography gear like GoPro or underwater housing
Waterproof phone case (not necessary, but helpful)
Beach bag or small day bag/backpack
Prescription medication (there isn't access to drug stores once the excursion is underway)
Chargers for electronics (North American outlets)
Personal toiletries
Wetsuit if you get cold easily in the water
A good book
Eye mask/ear plugs if you're a light sleeper as boats always have loud noises from time to time
What Not to Pack
Nice shoes/sandals
Bug spray (they have it)
Beach towels
Pesos (only bring US cash for tip for crew)
Hair dryer
Laptop (you won't have wifi for a majority of the trip)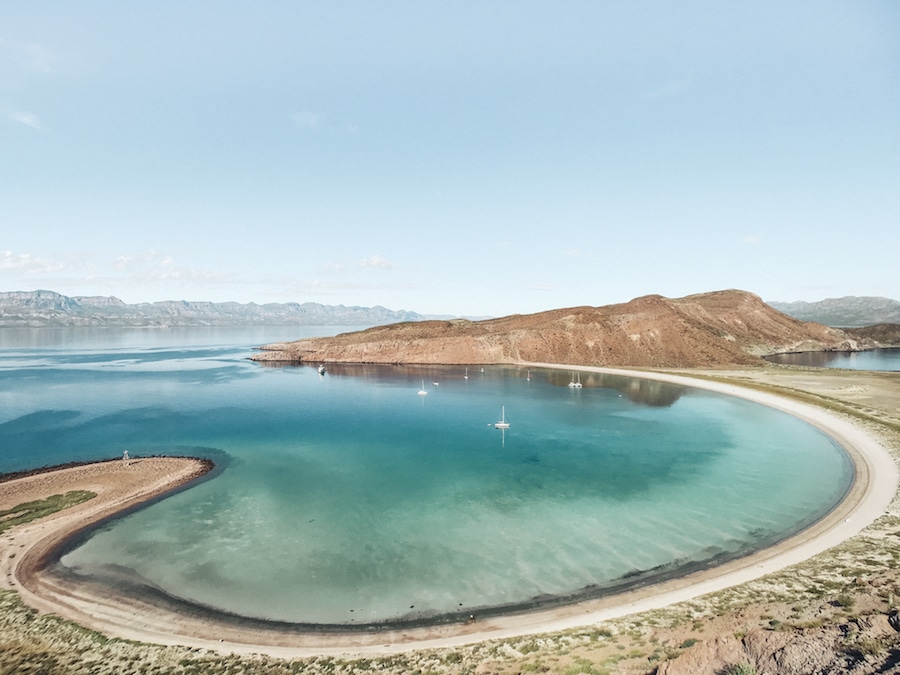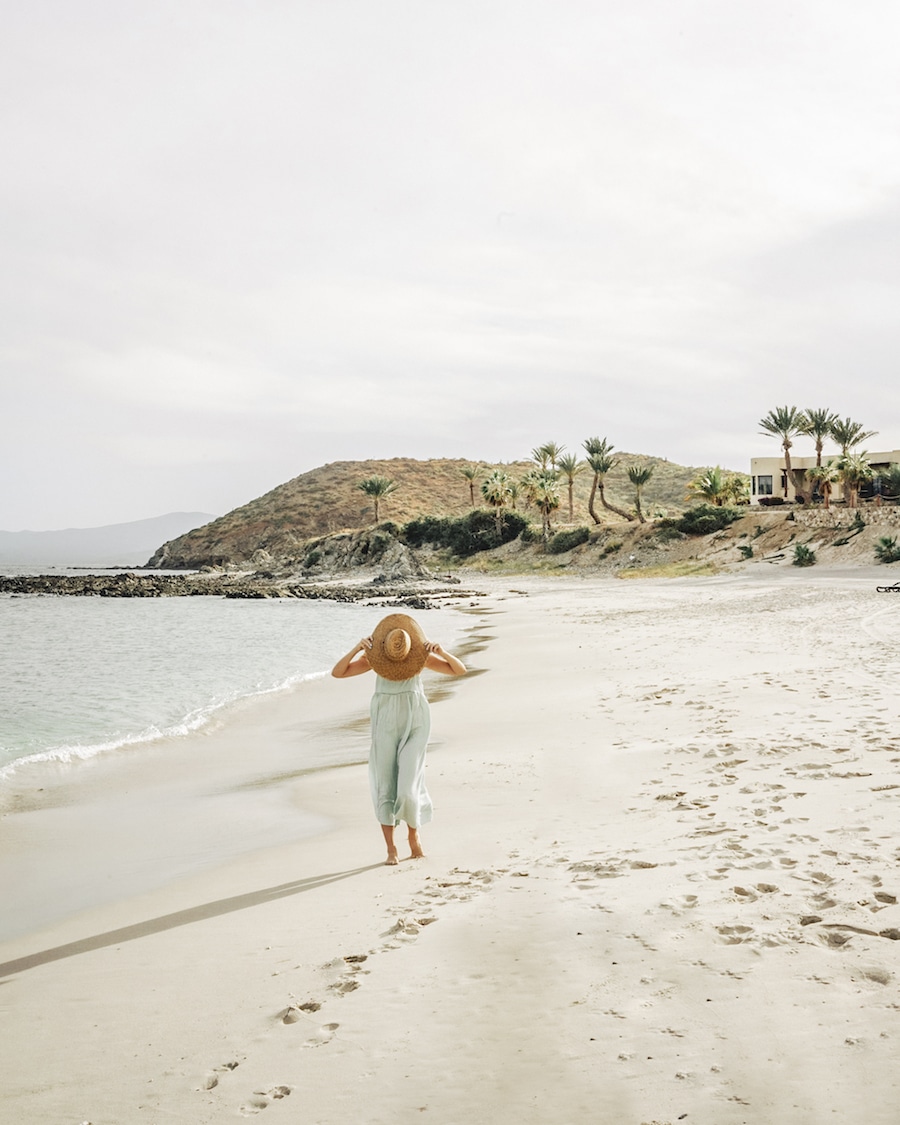 Other Final Notes 
As this is a luxury charter, it is ideal to split room cost with a friend or partner to keep budget lower
Don't expect wifi most of the trip
Make sure to give crew all food restrictions or preferences before the trip as the menu is set each day and that gives the crew more time to adjust
The boat makes its own water through a process of reverse osmosis which means you'll never run out of hot water during a shower and filtered drinking water is provided 24/7
Every little detail is thought of – flash drives with pictures from the trip, water bottles, etc. The crew has most everything you could need and want on board so pack light.
There's at least one crew member for every two passengers, and most of the crew has experience in the Navy, Marines or on serious ocean vessels. These guys are experienced and fun!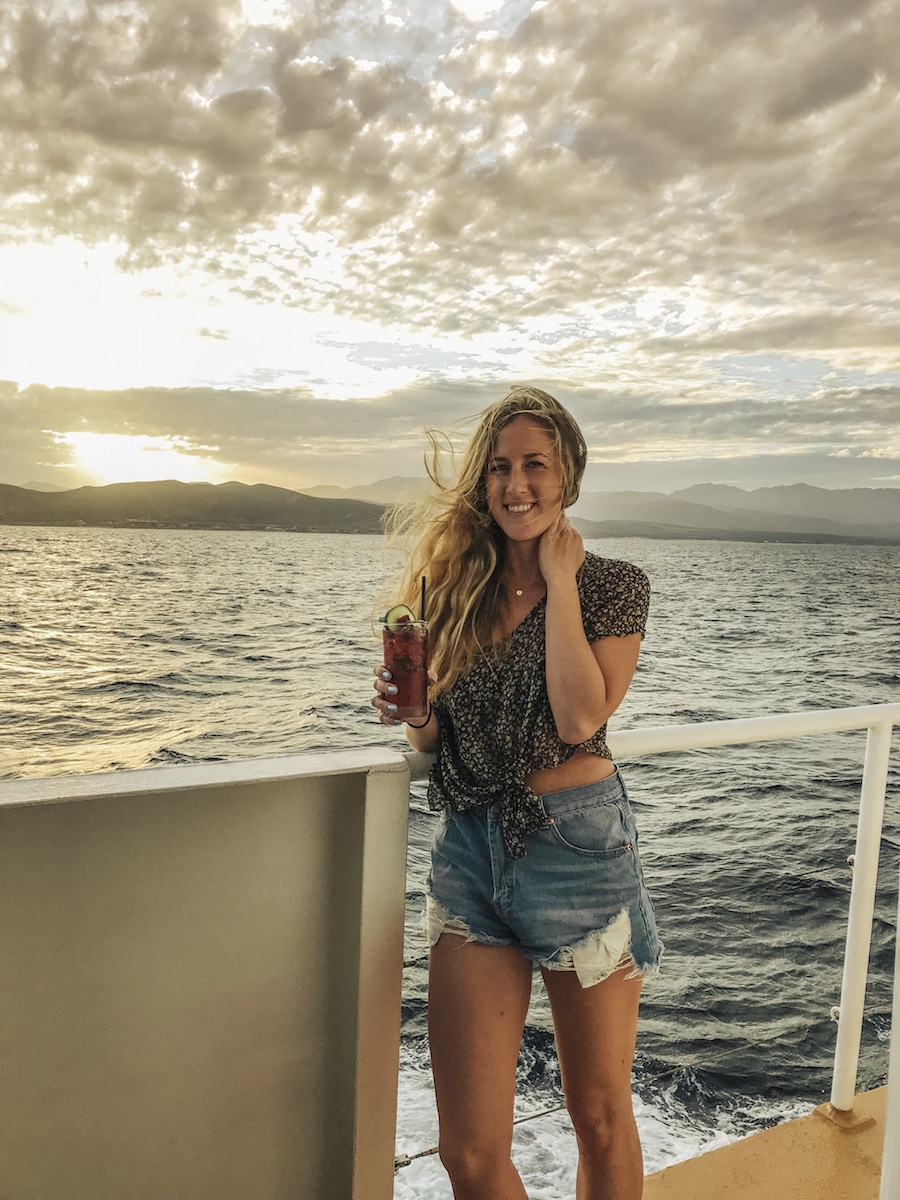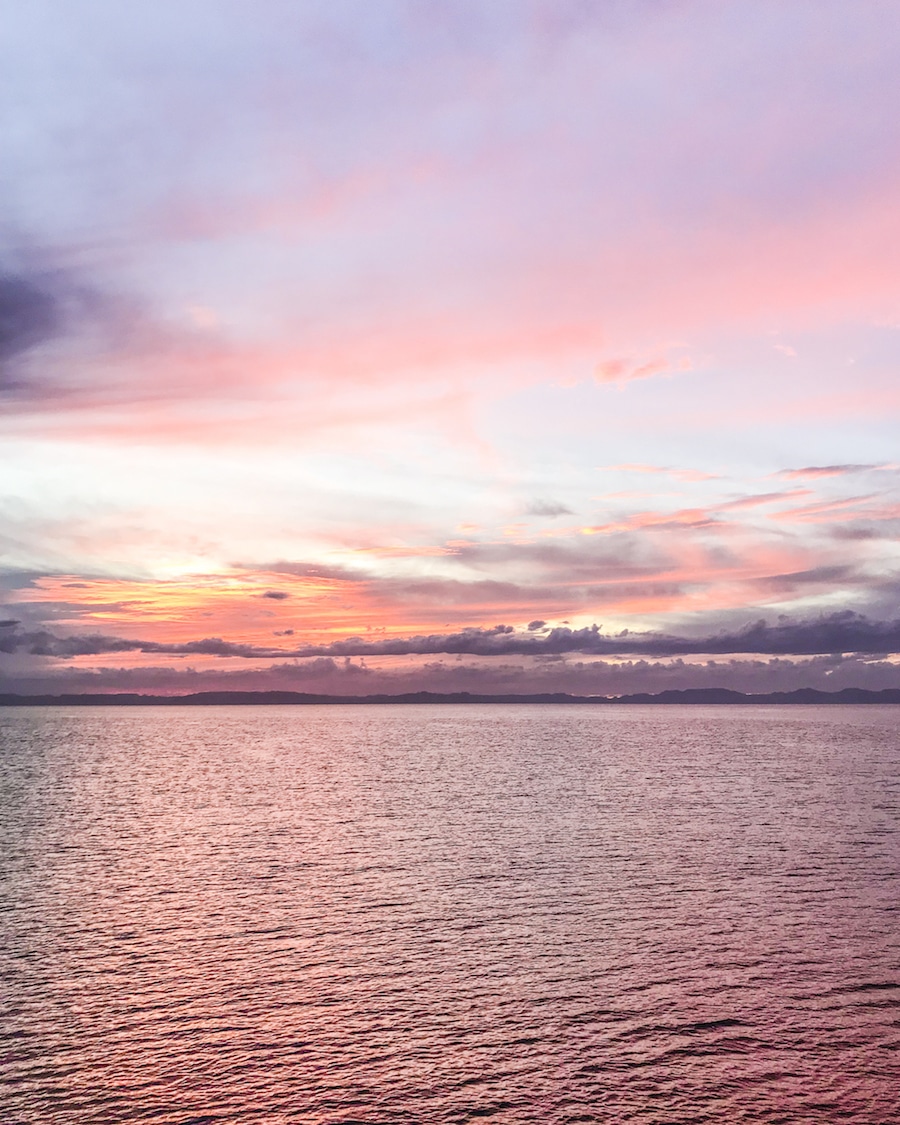 Would you consider a trip through the Sea of Cortez, Mexico with Offshore Outpost Expeditions? I'd love to hear your thoughts or answer any of your questions in the comments below!
***
Live Like It's the Weekend was graciously invited as a guest of Offshore Outpost Expeditions, but as always, all my opinions are my own and I would never promote anything I don't freaking love. 
PIN IT FOR LATER