Looking for the best travel gifts for her—the special lady in your life who's known for her jet-setting ways?
Well, you've come to the right place because I am one such lady. As a travel blogger for the last six years, I can personally attest that these 50+ travel gifts for women below are ones that any female traveler will LOVE.
Women can be notoriously tough to shop for, but there's a little something for every jet-setting lady in your life on this list, whether it's your Mom who's dreaming about that 60th birthday trip to Europe or your best friend who loves exploring in the great outdoors.
This list of top travel gifts for her features a mix of items that I either own myself or am obsessed with and would want to personally receive. I hope you enjoy and find something great for that special adventure woman in your life, or get some ideas for your own wishlist.
Happy gifting!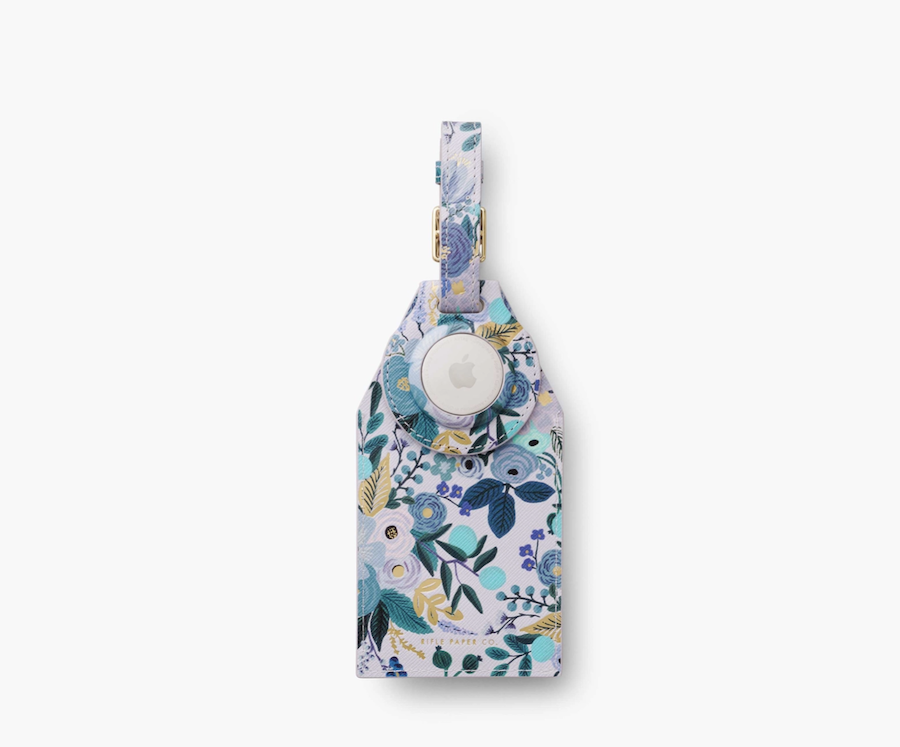 ---
50+ Stylish Travel Gifts For Her
Travel Prints to Transport You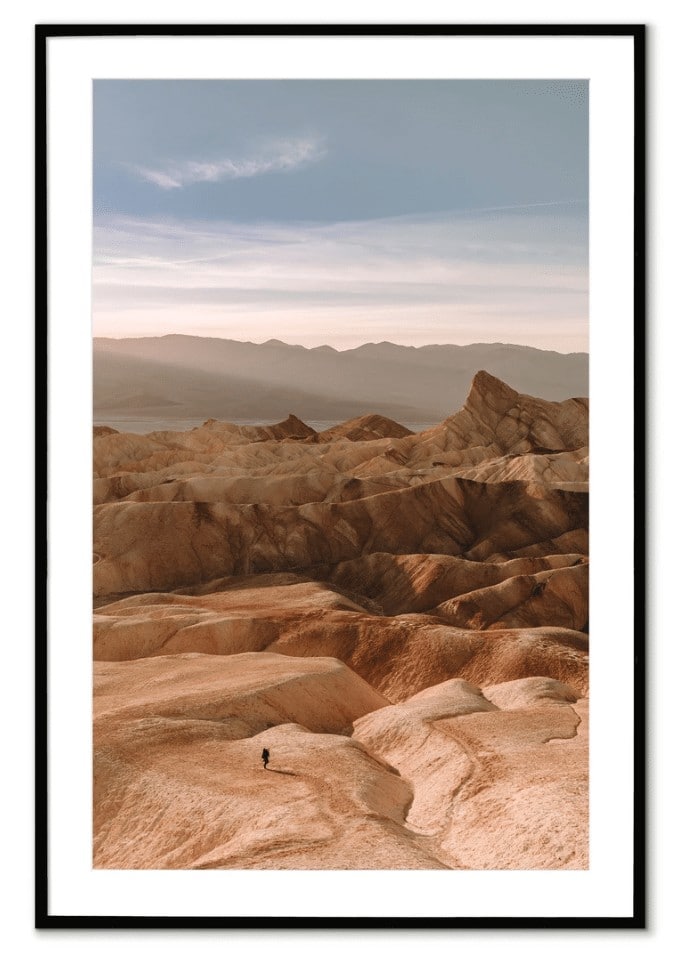 Obviously, I've gotta plug my travel prints first!
If you're looking for ways to bring more wanderlust into your home this year, Idyll Collective has incredible high quality prints by a range of artists.
This curated selection will instantly transport you to places like the beaches of California and mountains of Slovenia to the arid desert of Death Valley and turquoise waters of Croatia.
I'm honored to be part of their of their curated gallery of artists, which means you can shop my photography prints from some of my favorite travels and decorate your home with them!
Michelle Halpern prints (prices vary depending on size) at Idyll Collective
Carry-On Backpack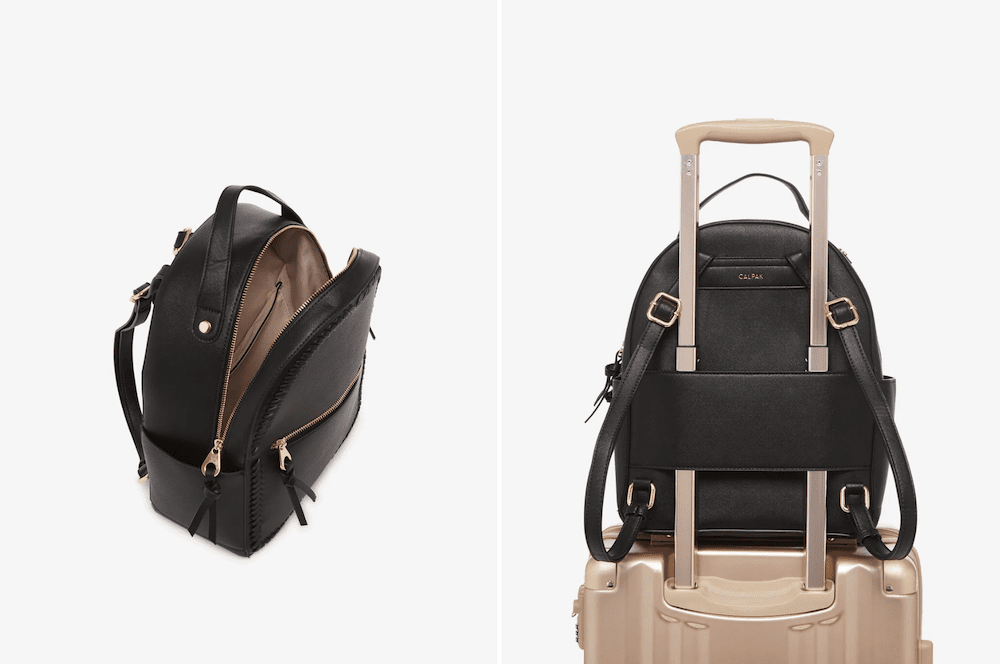 For those local weekend adventures when you can leave the laptop at home or to take on your next flight, the Kaya Backpack is the cutest accessory to transition from adventure-filled days to nights out in your new destination.
It's lightweight and features a strap that easily fits over luggage handles too, making it a super hassle-free carry-on. Kaya Travel Backpack at Calpak
Noise Cancelling Headphones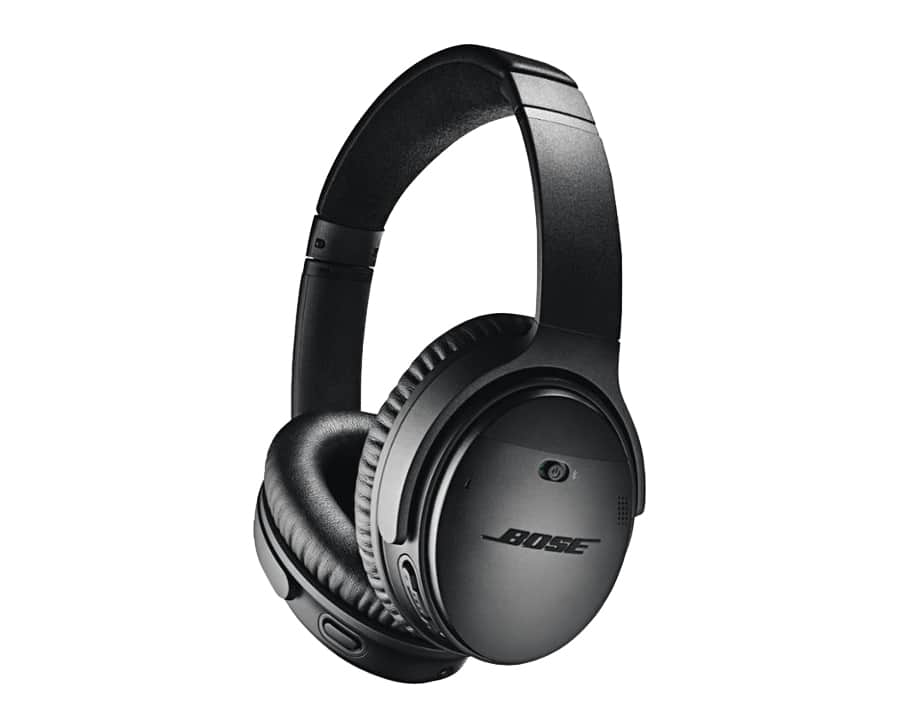 These are my absolute favorite headphones.
Not only do they deliver the most high quality sound and noise cancellation for flights, but they're great for blocking out sound during those long work days from home too. Bose Wireless Quiet Comfort Noise Cancelling Headphones on Amazon
Hotel Lobby Candle
Bring the scents of your favorite luxury hotels around the world into your home. This candle brand inspired by top travel destinations was started by travel creator and beauty influencer, Lindsay Silberman and has been a total hit on social media.
Their chic and minimal designs will go nicely in anyone's homes and truly help transport you to your next locale around the world. Cities Collection at Hotel Lobby Candle.
Books That Bring the Global Flavors Home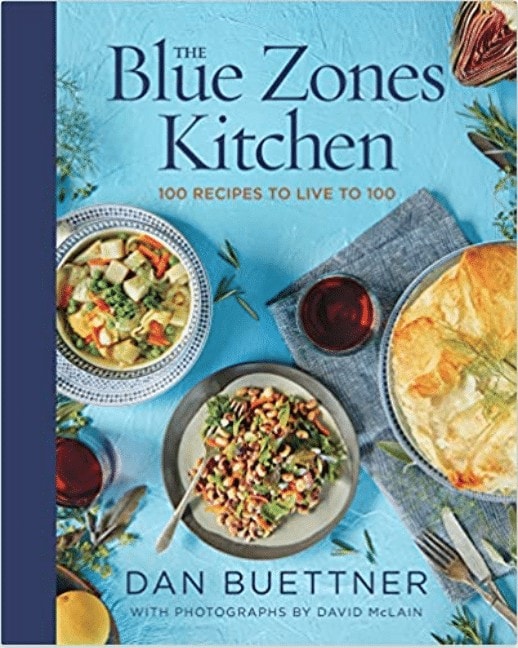 Cooking is one of the best ways to transport us to places far far away. These are some of my favorite books to cook up recipes from around the world.
The Blue Zones Kitchen shares stories and recipes from communities around the world that have the longest life spans.
Wine Folly is an educational book for wine lovers looking to expand their global wine knowledge.
Kintsugi Wellness is both a memoir and cookbook of Japanese-inspired recipes by my dear friend and chef, Candice Kumai.
And Global Vegan shares plant-based recipes from Ellie Bullen's travels all over the globe.
Sleek Leather AirPods Case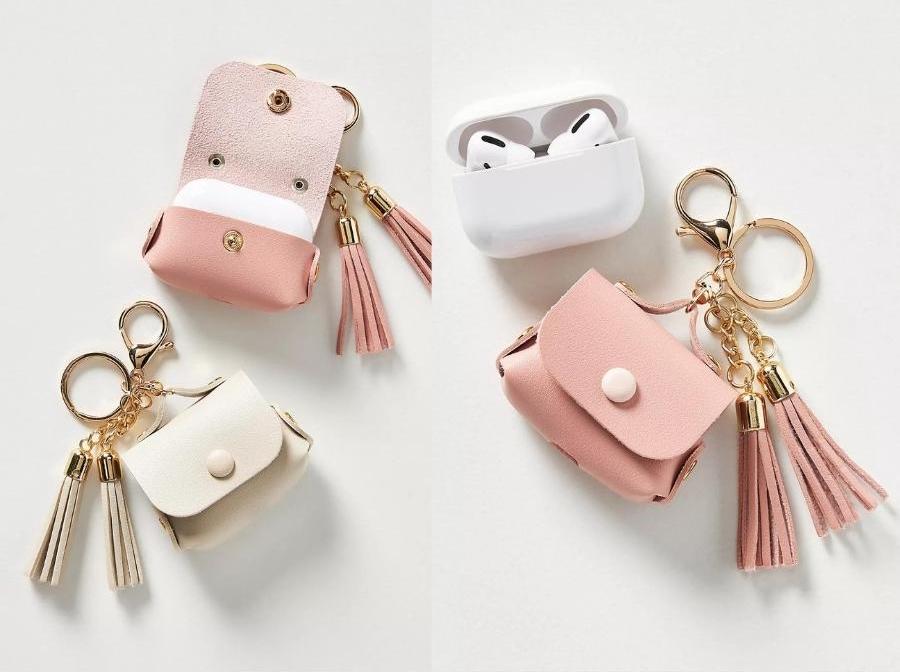 This AirPods Pro case is not only adorable but super functional as well. With its pretty gold clasp, you can attach it to yourself or bag for hands-free ease. Tasseled Airpods Pro Case at Anthropologie
Luxurious Hotel Style Robe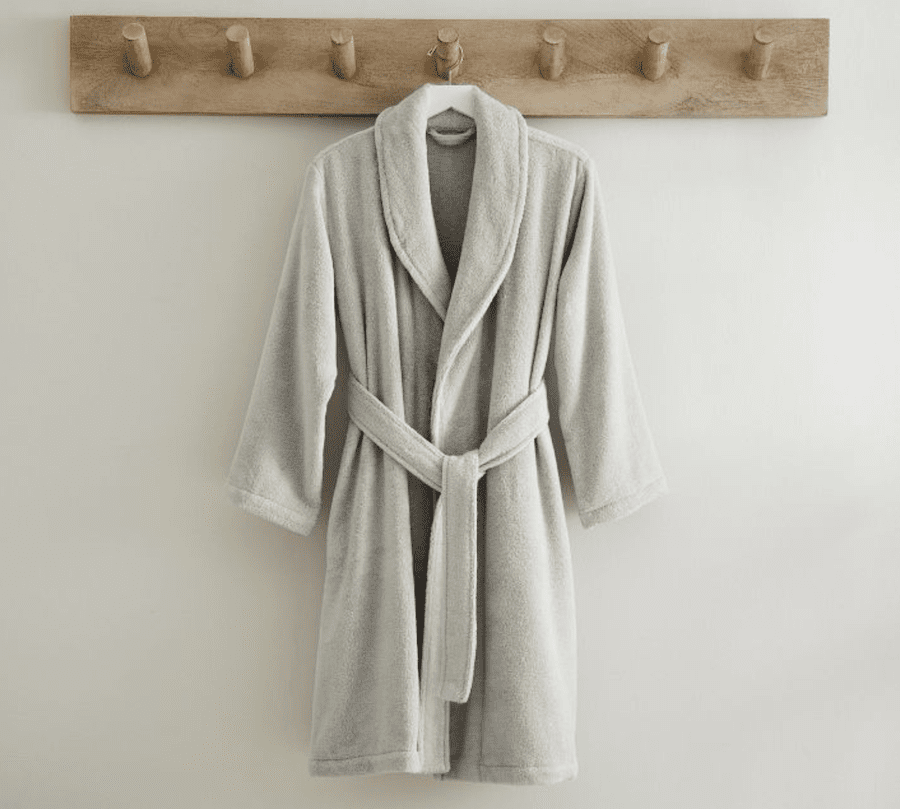 It's literally every girl's dream to own a soft, luxurious hotel robe, so why not bring the 5-star service to them?
This super soft version from Pottery Barn comes in four different colors so you can find one that best fits her style. Dream Robe at Pottery Barn.
Protective Camera Layer for Travel
This little accessory by Matador is genius for keeping your camera gear dry and protected during long adventures out in nature. For the photography lover in your life. Camera Base Layer at Matador
Picnic Basket
In the past couple of years, we've been forced to learn to appreciate our time at home just as much as away—and this adorable picnic basket will help you do just that. It's fully insulated to keep all your goods fresh on your next beach day and it's the perfect accessory to have along on any outdoor adventure. Insulated Picnic Basket at The Beach People
Oaxacan Wall Hanging Set
If you know someone who loves to bring a little piece of their travels home with them, these beautiful Oaxacan textile wall hangings from Mexico might just be the unique piece they'll love.
Each Zapotec textile is handwoven by a cooperative of sixty female weavers in Oaxaca and takes one week to complete! Handmade Oaxacan Wall Hanging Set at The Citizenry
Travel Steamer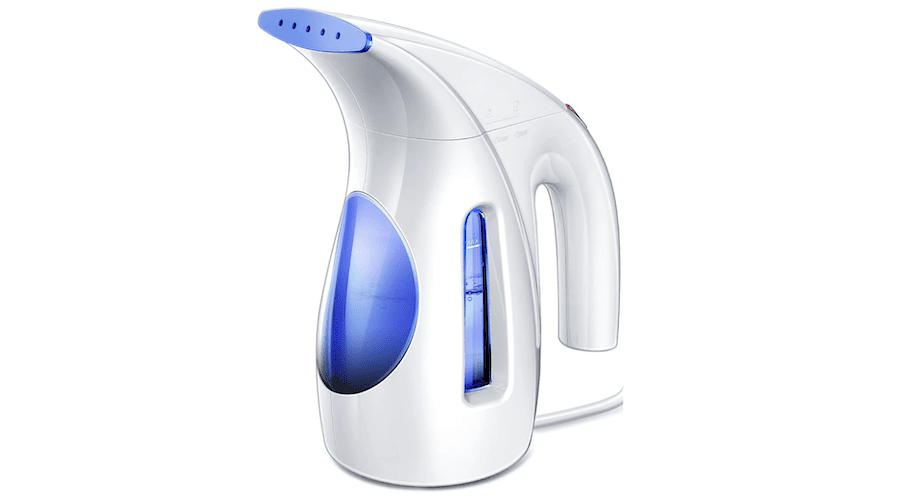 One of the more practical items on the list, a travel steamer is a must for anyone who travels frequently for work or despises that fresh-out-of-the-suitcase crumbled appearance of their clothes.
I've been using this travel steamer for years and swear by it. It's not quite as small as I would like, but it's the smallest one I've found that actually works—and the 89,000 positive reviewers on Amazon seem to agree! Hilife Travel Steamer at Amazon.
Chic Beach Towels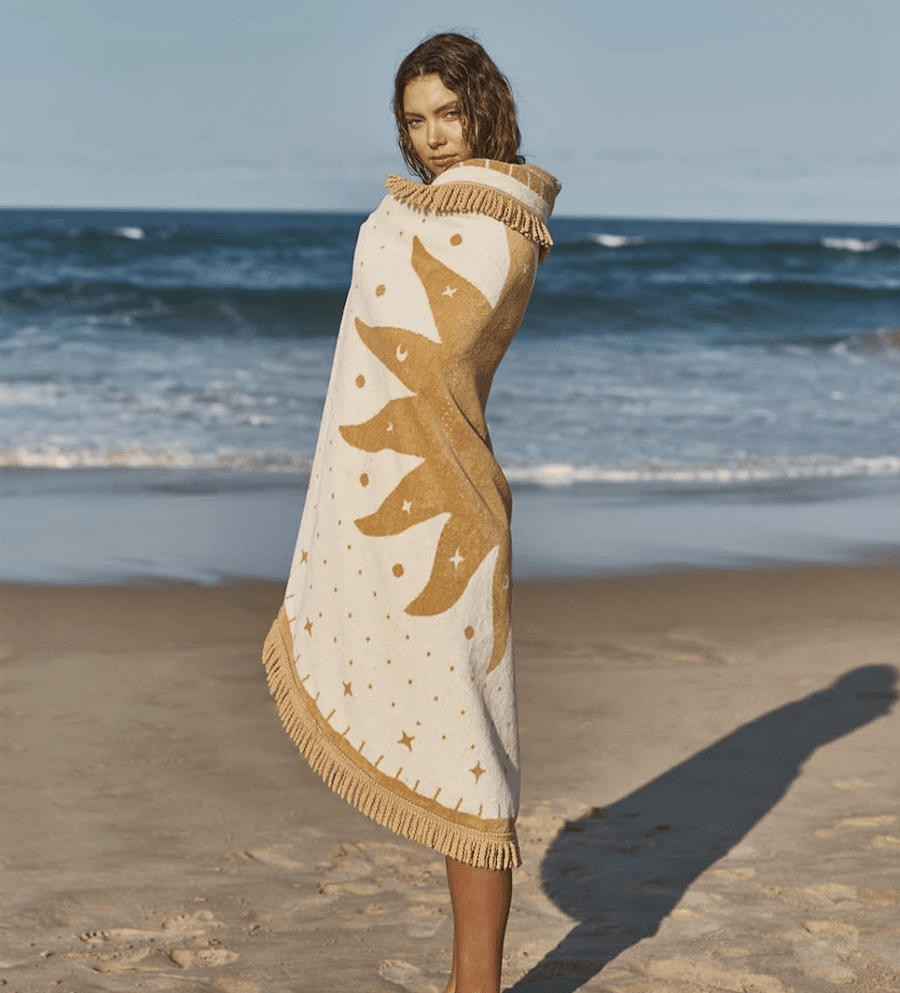 You can never go wrong with gifting a great beach towel, and The Beach People always has perfectly chic staples for travel. Travel Towel at The Beach People
Frequent Flyer Travel Set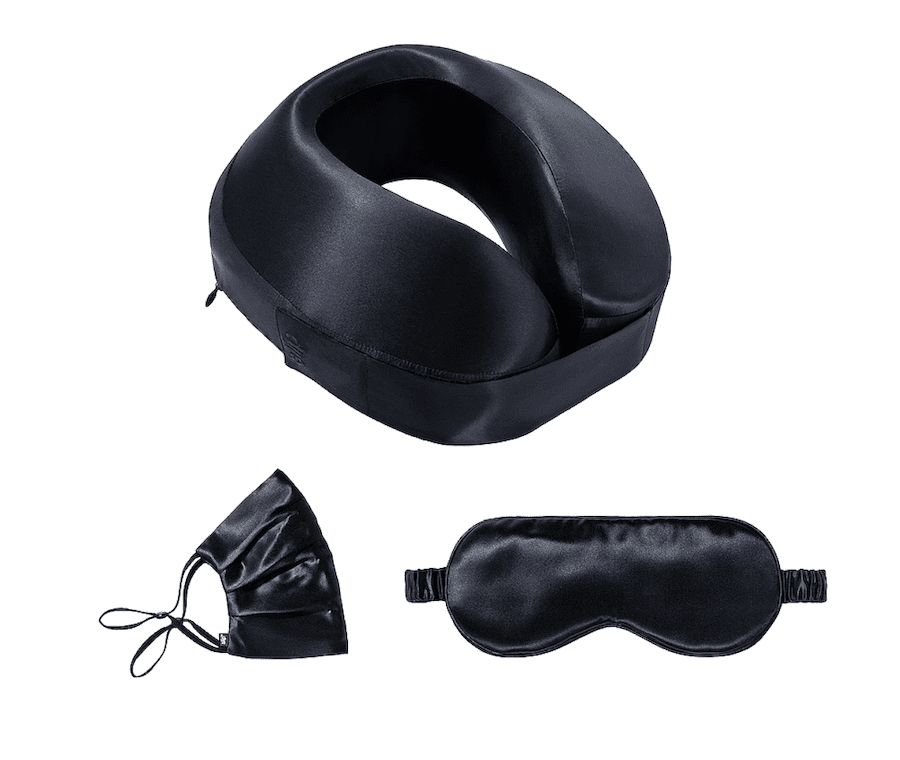 Made from silk sleepwear brand, Slip, this Frequent Flyer Set is the perfect holiday care package for someone on the go 24/7. I can personally attest to Slip's delicious sleep masks and pillows which are so soft and help prevent wrinkles since silk is easier on the skin.
Get the full travel kit at Revolve.
A Self-Cleaning, Filtering Water Bottle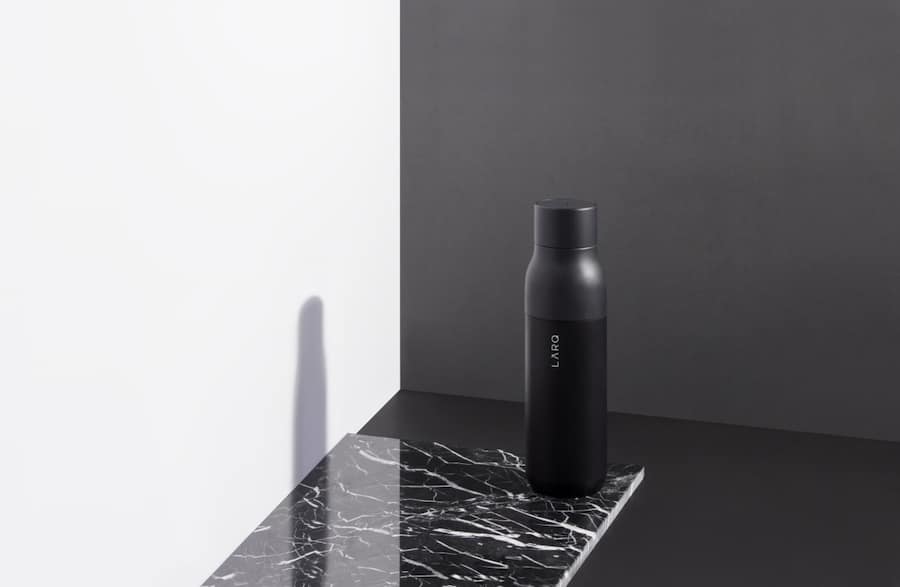 I've owned this water bottle for a few years now and can attest to its greatness. It's slightly heavier than your average reusable bottle but worth its weight in gold—literally.

Using UV-C LED light technology, this bottle eliminates 99.9999% of bacteria so you can drink clean water anywhere you go around the world. LARQ Self-Cleaning and Filtering Water Bottle, at Live Larq
DIY Instagram Photo Book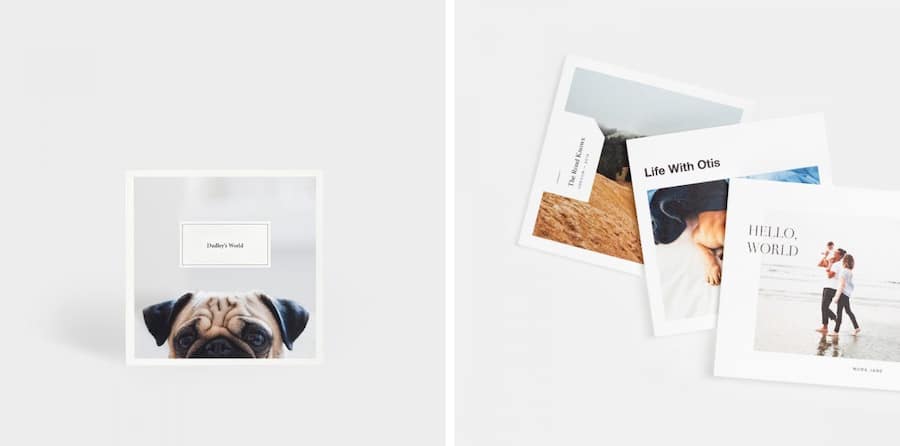 For those who want to get a little more creative with gift giving this year, curate a photo book that brings those social media pics into physical reality. The best kind of coffee table book in my opinion!
Instagram Photo Books at Artifact Uprising
The Ultimate Weekender Bag
I'm obsessed with this sleek overnight bag that comes in three different neutral color combos. It features three separate zippered sections for maximum organization as you head out on those local spontaneous getaways. Triple Zipper Overnight bag at Cuyana
Travel Inspired Puzzles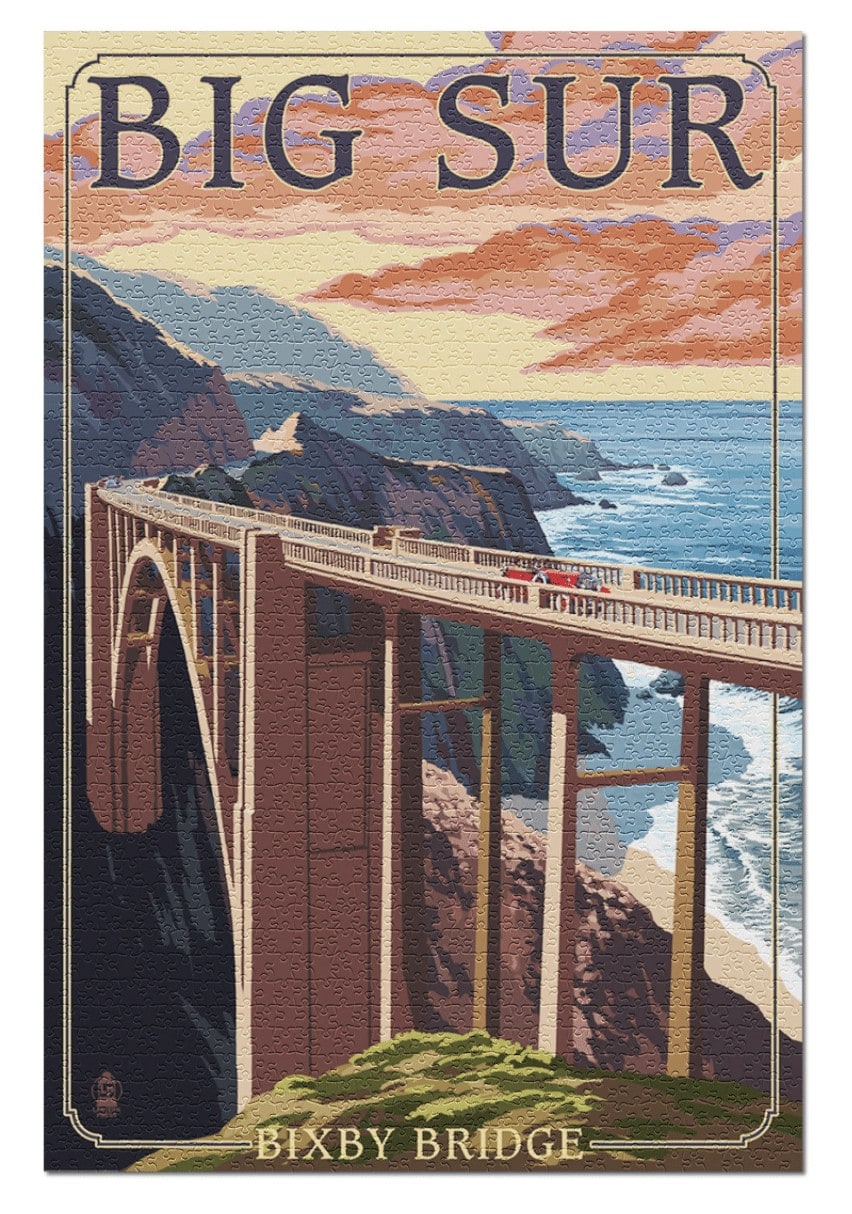 If you can't physically be out exploring, then bring the travel inspo back home. Lantern Press Artwork takes gorgeous vintage travel prints and turns them into epic puzzles that you can enjoy with your family or partner while you count down the days til your next flight. Lantern Press Artworks Puzzles, prices vary at Etsy
Hanging Toiletry Bag
There's a reason why this travel staple has over 5,000 five star reviews.
For the disorganized traveler in your life, this clear hanging toiletry bag will be a godsend for finding things quickly and efficiently while on the road. Hanging Toiletry Bag at Amazon
A Cashmere Travel Wrap
If you really want to treat someone this season, splurge a bit on this cozy cashmere travel wrap by White + Warren.
They make the most luxurious cashmere knits in the biz and I'm dying to add one to my in-flight attire. White + Warren Cashmere Travel Wrap at Shopbop
Dr. Dennis Gross Peel Pads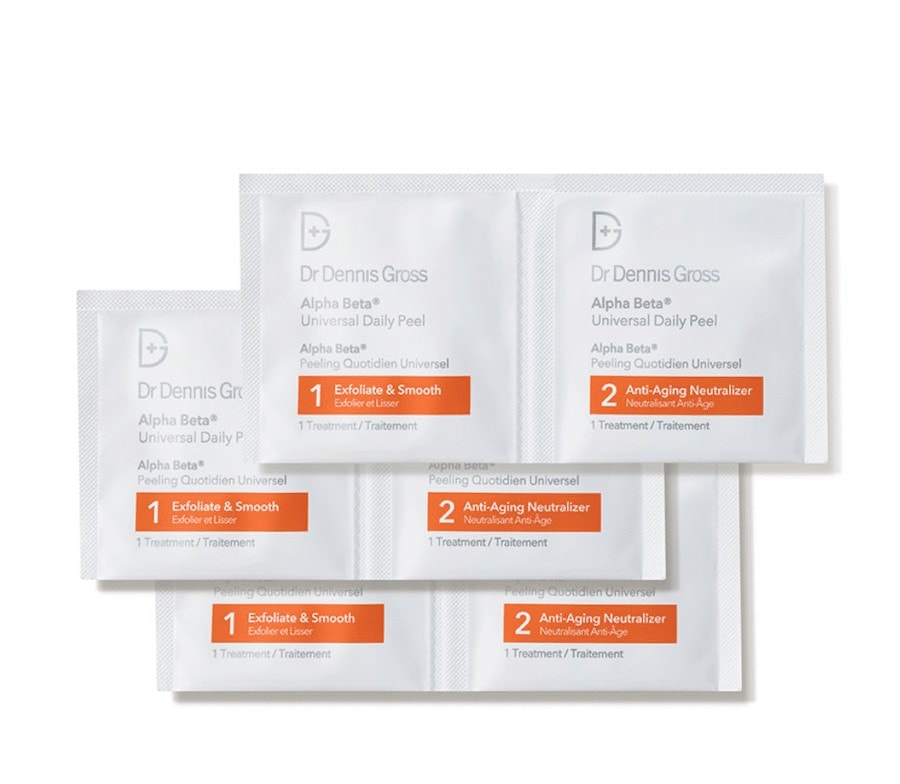 To achieve glowing skin without taking up your entire suitcase with your 7-step skincare process, all you need are these easily-packable Dennis Gross Alpha Beta Universal Daily Peel pads.
They're truly one of my favorite beauty products of all time, delivering the softest, freshest exfoliated skin with just two minutes of use.
For any skincare and travel junkies, these are a must. Dr. Dennis Gross Alpha Beta Universal Peel Pads at Sephora.
Memory Foam Travel Neck Pillow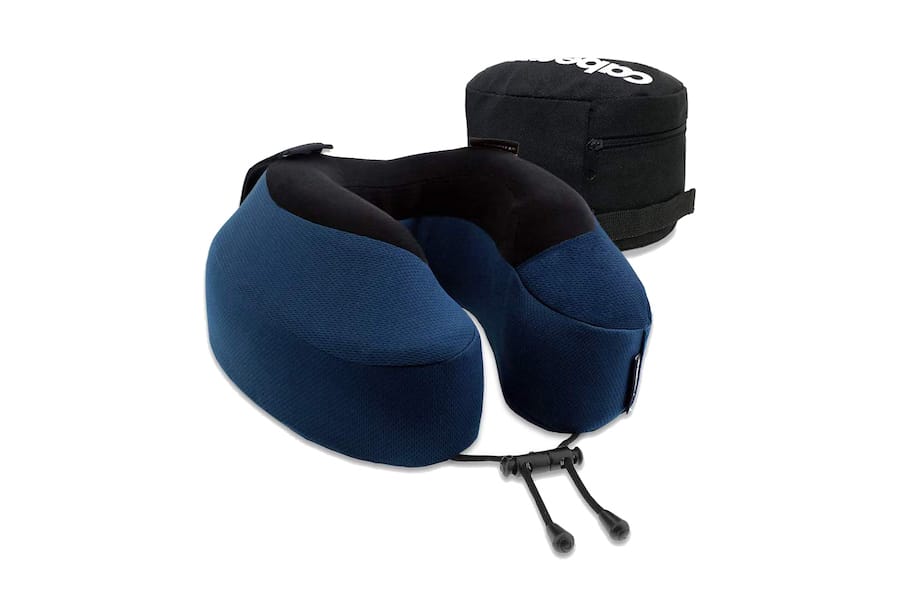 I bought this neck pillow on a whim a while back at the airport after forgetting mine back home before a long-haul.
Turns out, it's the best one I've owned yet—and many of my other travel friends have confirmed that fact.
I've finally started sleeping on planes (a bit) and I can thank this design, which allows for optimal neck support and can even be hooked to your seat so it stays in one place. Cabeau Memory Foam Neck Pillow at Amazon
The Essential Road Trip Journal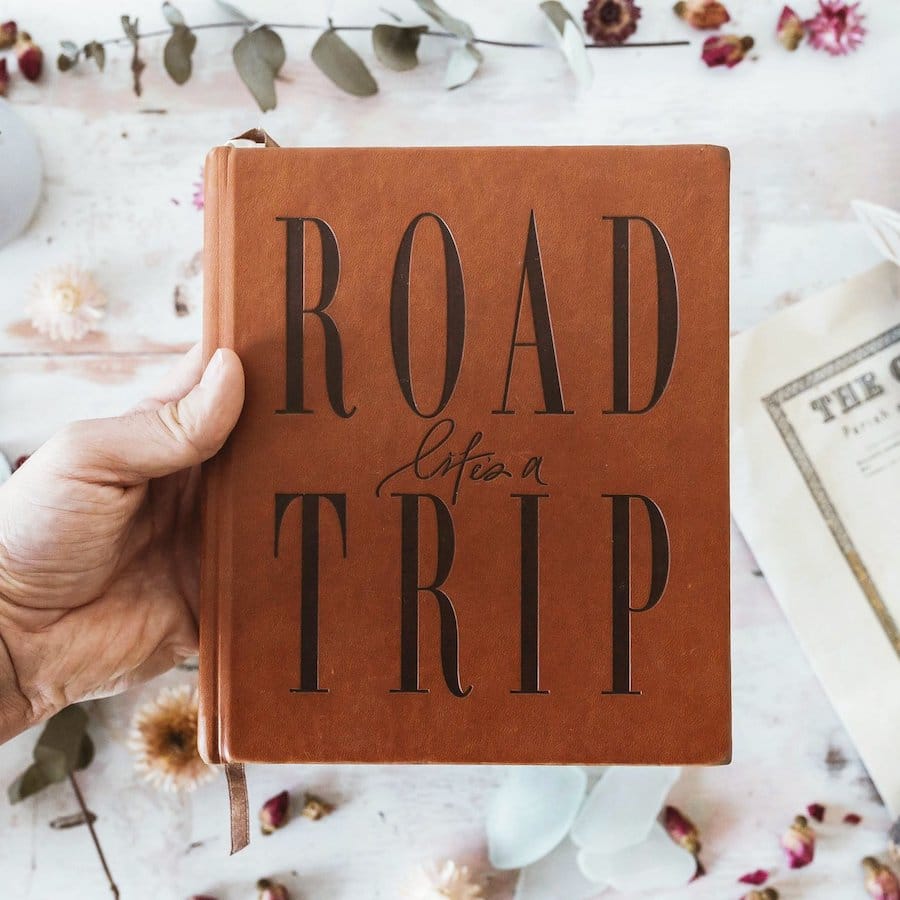 Have a friend that's moving cross country this year or driving through all the US National Parks? Give them this fun road trip journal which features inspiring images and prompts to help you memorialize your adventures.
"Life's a Road Trip" Journal at Amazon
Customizable Travel Capsules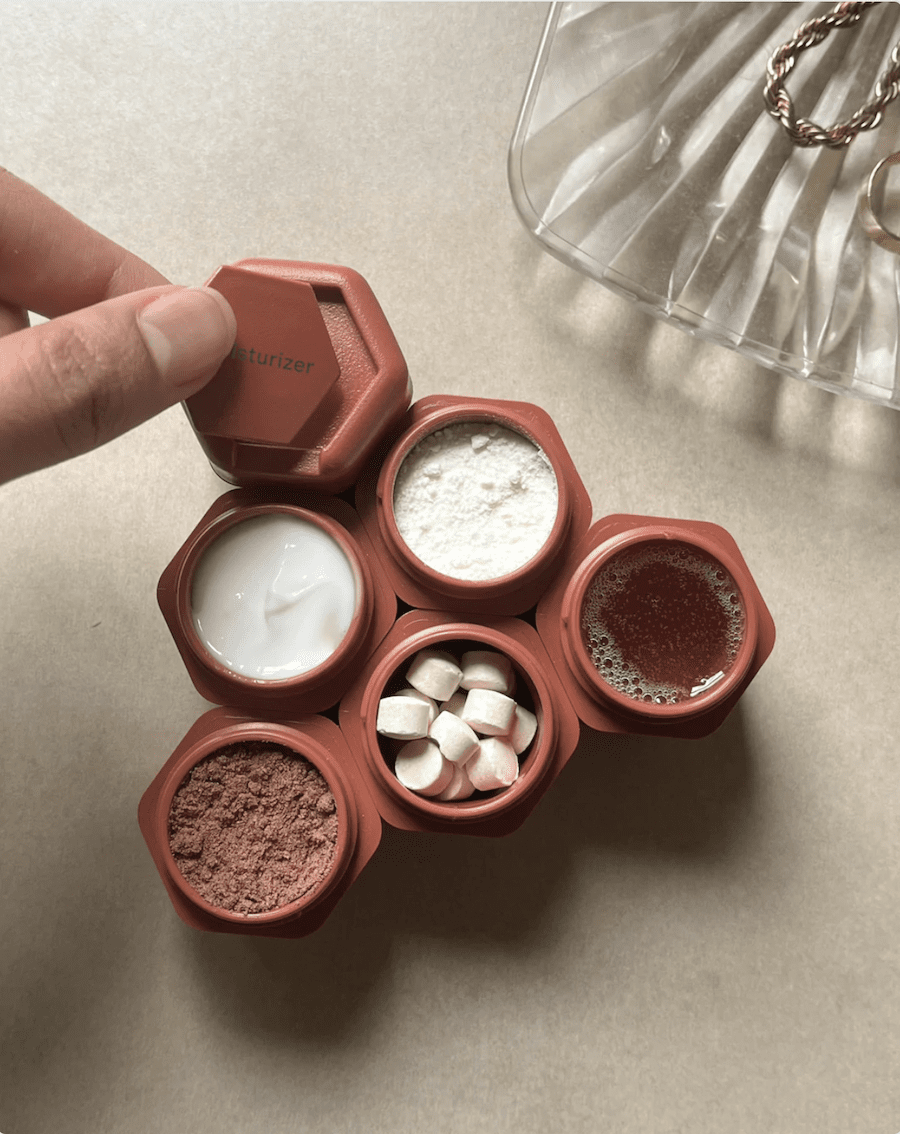 I recently found out about these gorgeous customizable travel capsules that are TSA approved and I was blown away by how genius they are!
Not only are they made from recycled ocean-bound plastic to do a small part in protecting our oceans, but they're magnetic, helping you keep everything all together and streamlined whether you're home or way.
TSA-compliant travel capsules at Cadence
Travel Sized Essential Oil Diffuser
Bring a little slice of calm to your next destination with this USB-powered essential oil diffuser and then use it daily at home to calm yourself until you can travel again. Travel Sized Essential Oil Diffuser at Revolve.
Chunky Knit Travel Slippers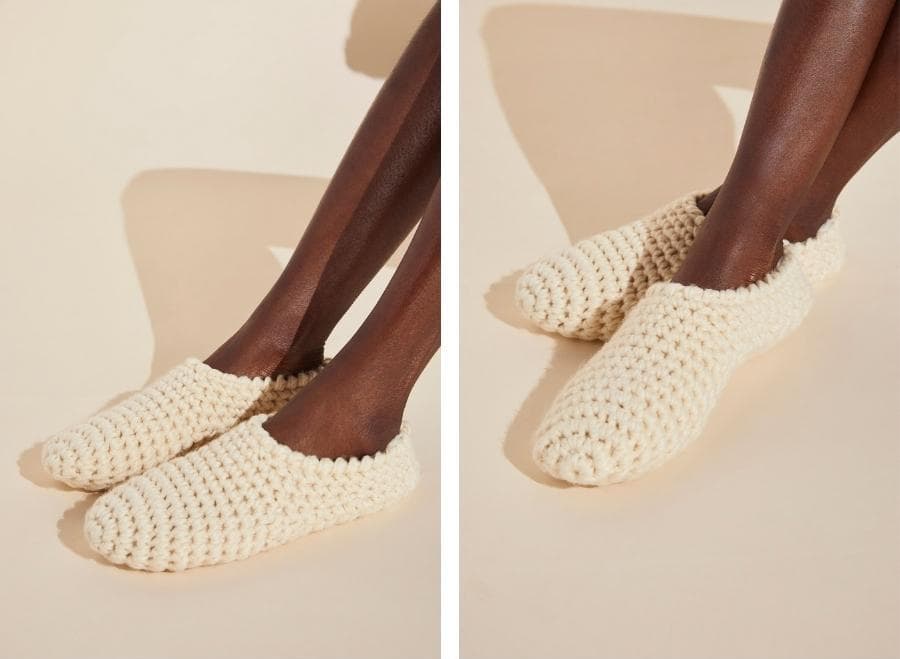 These chunky knit travel slippers are easily packable so that you can bump up the cozy factor on your next flight or for that future hotel stay. Plush Ankle Slipper Sock at Eberjey.
A Lightweight, Packable Yoga Towel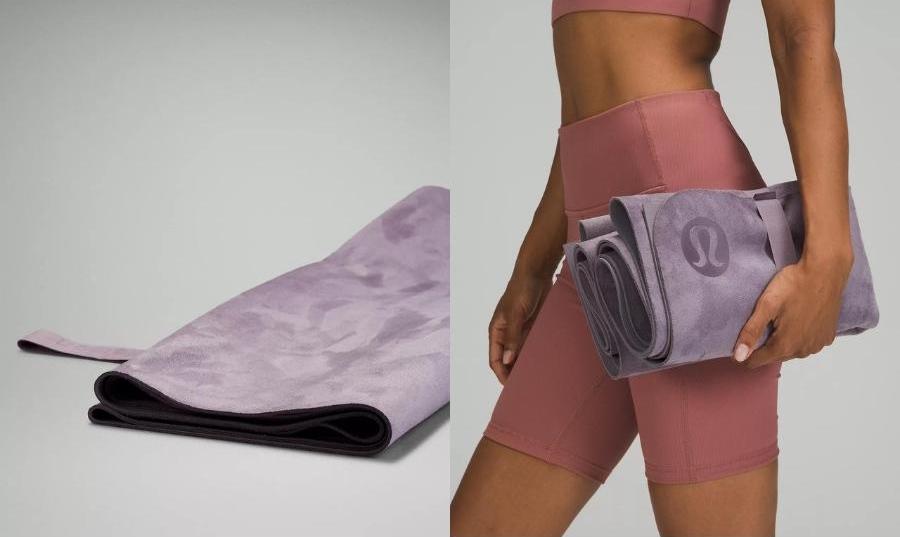 For the yogi on the go. This high quality travel yoga mat is lightweight and easily packable so there's no excuse to skip your next vinyasa flow. Carry Onwards Travel Yoga Mat at Lululemon
Arctic Faux Fur Lined Mittens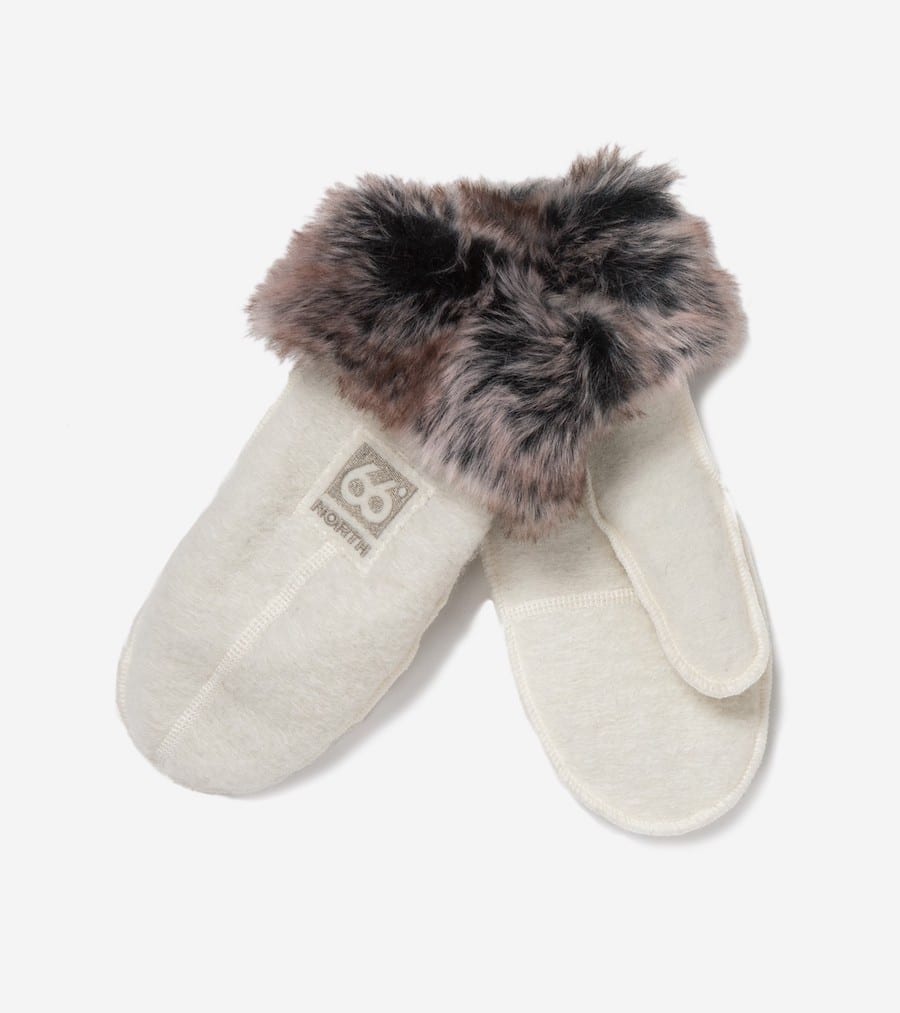 The best mittens I've ever owned, hands down. I purchased this faux-fur pair prior to my Norway trip a couple years ago and they were a game-changer for keeping my fingers toasty throughout the trip's many outdoor activities.
If you're headed to any winter destinations in 2022, make sure to check these out. 66 Degrees North Arctic Mittens at 66 Degrees North
23 and Me Ancestry Test Kit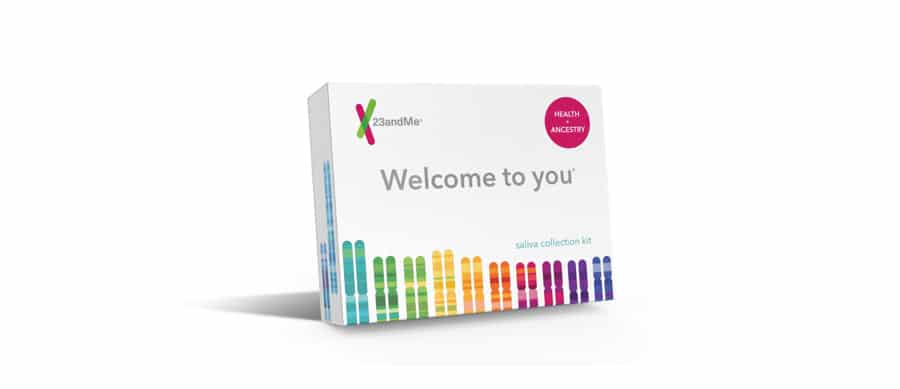 A well traversed traveler is one that's curious about where they came from, and there's nothing that can provide more accurate information on ancestry than a kit by 23 and Me. This is a really unique and interactive gift and I actually bought this for myself and some family members last year. 23 and Me Health and Ancestry Testing at 23 and Me
Fingerprint Technology Padlock
Padlocks can come in very handy during travel, whether it's keeping your items safe in a hostel or just securing your luggage.
This ultra secure fingerprint lock system might just be the best padlock invention yet. Benjilock Fingerprint Padlock at Bed Bath Beyond
Chilled Rosé Eye Gels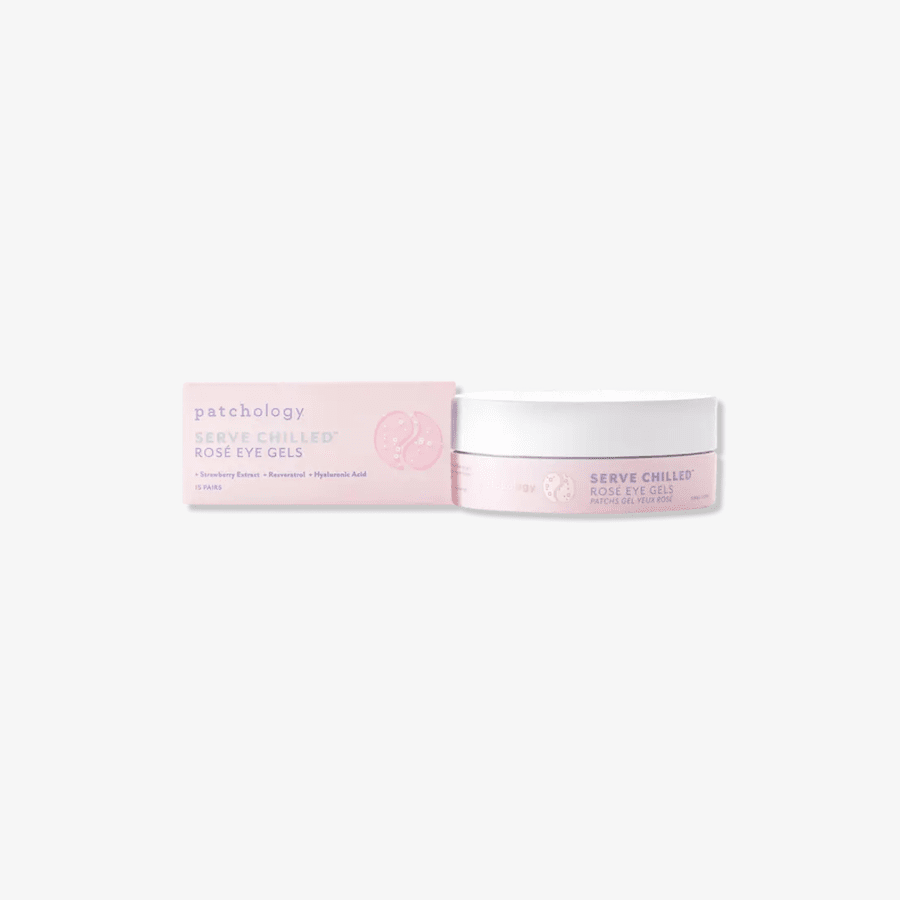 There's nothing that says "I just came off a long flight" more than dark circles under the eyes.
These gel rescue patches will have you returning to your normal glow in no time and the chilled rosé gives it an extra luxurious vibe. Serve Chilled Rosé Hydrating Eye Gels at Ulta
Custom Travel Map Prints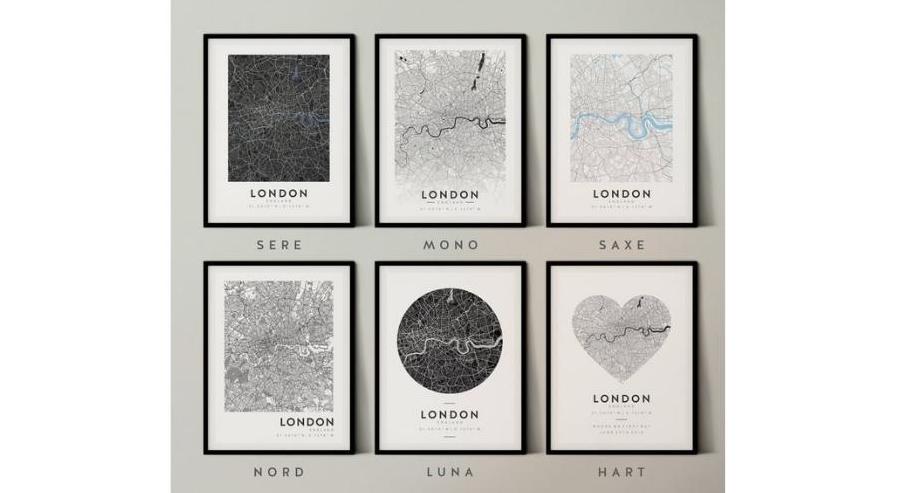 Have a friend that won't shut up about that one city in Europe she visited five summers ago? Help her keep the memories alive with these personalized map prints that will look modern and beautiful in any home. Custom Map Prints at Etsy
The Ultimate Comfy Walking Shoes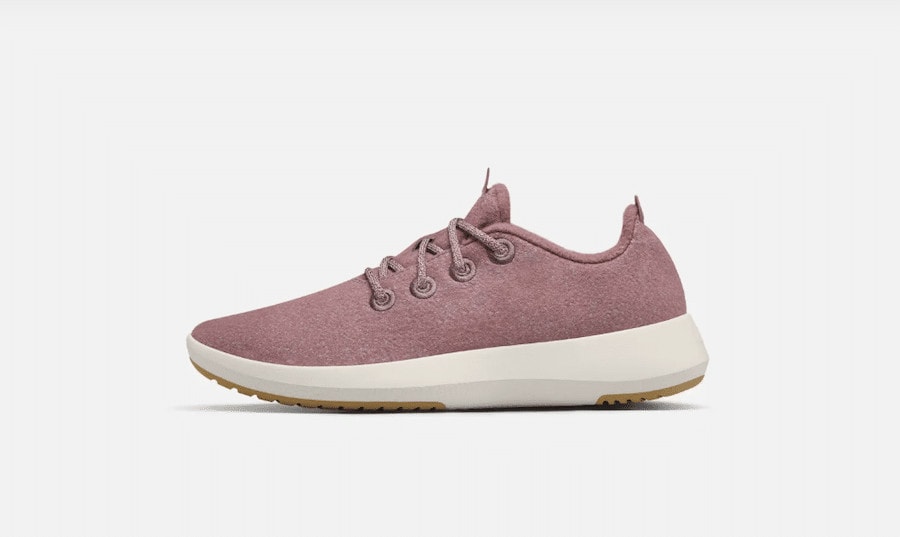 The current industry go-to for comfy walking shoes, Allbirds has hit the nail on the head with their wool runners, available in a slew of neutral and fun colors. Wool Runner Mizzles at Allbirds
An In-Flight Seatback Organizer
OCD germaphobes rejoice! This genius concept from Shay Mitchell's brand Béis allows you more organization in-flight without having to go fishing in the seatback pocket in front of you. The Seatback Organizer in Beige at Béis
A Great Travel Read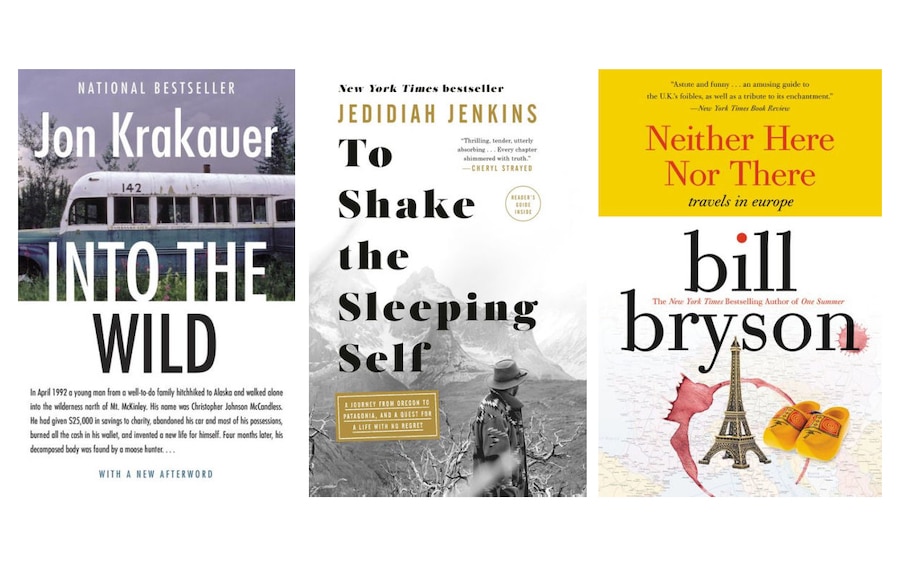 There's nothing like a great travel read to help you get swept away by tales of far off lands. These three are a few of my favorites that I've devoured over the years.
If you're planning an American West trip, start with the classic "Into the Wild." For South American adventures, go with the more recent NYTimes Bestseller "To Shake the Sleeping Self."
And for anyone headed on a Euro adventure in 2021, Bill Bryson's classic "Neither Here Nor There" will have you chuckling your way through every European mishap.
From Left to Right: "Into the Wild" by Jon Krakauer // "To Shake the Sleeping Self" by Jedidiah Jenkins, / "Neither Here Nor There" by Bill Bryson, all at Amazon
A Professional Camera
This is the camera body I personally shoot with and I can't say enough good things about it.
Sony's mirrorless cameras are incredible for travel photography and are wonderfully compact—perfect for upping your photography game whether you're exploring near or far.
Shop the most updated Sony models at Amazon.
The Best Light-Blocking Sleep Mask Ever
I've tried a lot of sleep masks in my day and this super affordable one from Alaska Bear is the surprising winner! With many other sleep masks I've found that they're either uncomfortable or don't block enough light. This one gets 10/10 for both comfort and function and the fact that it's under $10 makes it a no brainer. Alaska Bear Sleep Mask, at Amazon
Wandrd Camera Bag
This is my go-to camera bag that I've been using for years. This one is for more serious photographers and creators, but it truly has everything you need in a camera bag.
From customizable lens and camera body compartments to a roll top and chic design, this bag gets a 10/10. They've also just come out with fun new feminine purple I love! PRVKE Lite Bag at Wandrd.
Mini Sized Travel Beauty Products
Packing all the full-sized beauty products is mega annoying, so a few minis of favorite products is a great gift—especially as a stocking stuffer. From Left to Right: Thayers Natural Witch Hazel Toner // Frank Bod Mini Body Scrub // Gourmand Hand Cream Mini
National Park Themed Candles
Not only are these candles meant to bring back the aromas of each of our beloved National Parks, but a portion of all proceeds will go to the National Parks Foundation to help preserve our beautiful natural spaces.
Good & Well Supply Co Candles at Free People
A Cozy Set to Sleep or Relax In
Cozy is the name of the game this season, and you'll want this Free People set on hand for all those ski cabin getaways and nights spent by the fireplace. Organic Waffle Cotton Sweatshirt and Shorts at Free People
Your New Language Learning Tutor
Rosetta Stone is one of the best programs out there for learning a new language, whether you're trying to become fluent or just pick up a few phrases before a trip.
With more time on our hands at home, this is a great time to add a new skillset to your repertoire and Rosetta Stone has 24 different languages available. Rosetta Stone Language Learning Programs, at Rosetta Stone
Powerful Wide Angle Attachment Lens for iPhone
Can't bother bringing a big camera along on your adventures? No worries. Just attach Moment's high quality iPhone lenses to upgrade your photos in an instant, without the extra weight. Moment Wide Angle Lens for iPhone, at Amazon
Travel Coffee Table Books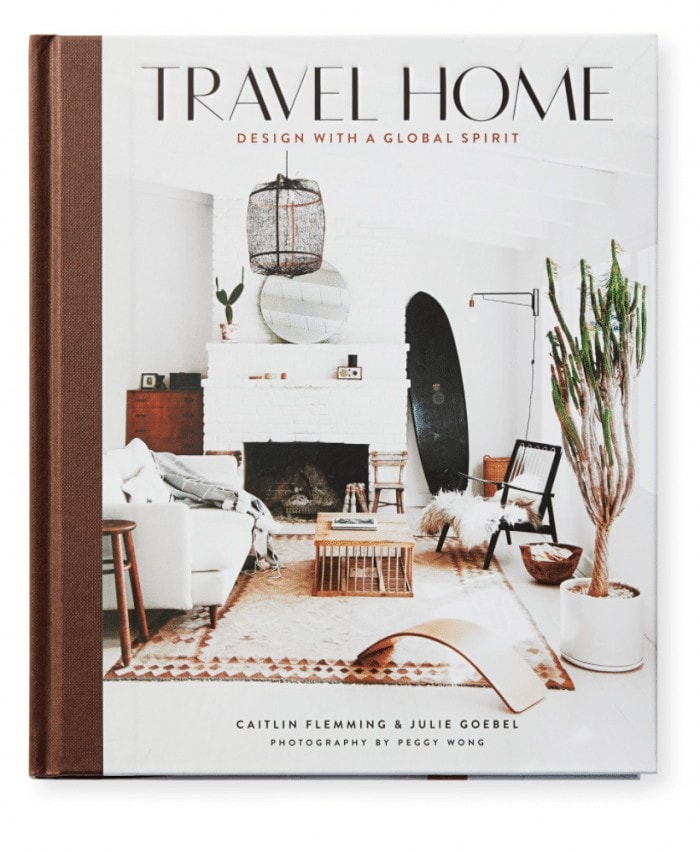 You can't go wrong with a great coffee table tome as a gift to bring a bit of wanderlust back home. These three are some of my personal favorites.
"Travel Home: Design With a Global Spirit" by Caitlin Flemming and Julie Goebel at Amazon // "Italy" by Gray Malin at Amazon // "My Tiny Atlas" by Emily Nathan at Amazon
Aesop's Departures Beauty Kit
Bring the hotel luxe vibe into your home with this high end hair and body care travel kit from Aesop. If anyone knows how to make a woman feel refreshed after a long-haul, it's them. Aesop Departures Travel Kit at Aesop
A Compact Travel Jewelry Case
Jewelry might be one of the most annoying things to pack on any trip, but luckily Mejuri is here to save the day. This compact jewelry case makes it easy to pack everything from necklaces and stud earrings to stackable rings. Travel Jewelry Case at Mejuri
Artistic Camera Strap
Personalize your camera accessories with this beautiful strap depicting a mountain desert scene. Perfect for documenting those hiking adventures, or wherever your curiosity takes you. Camera Strap at Etsy
Luggage Tag + AirTag to Track Luggage
With the way airlines are losing luggage these days, I'm vowing to never travel without an AirTag again, which is being hailed as the best way to track lost luggage.
This adorable luggage tag comes with a compartment for your own AirTag so it doesn't go missing, just like your luggage. Just note that both are sold separately.
Rifle Paper Co luggage tag at Rifle Paper // Apple AirTag at Amazon.
Cute Hiking Boots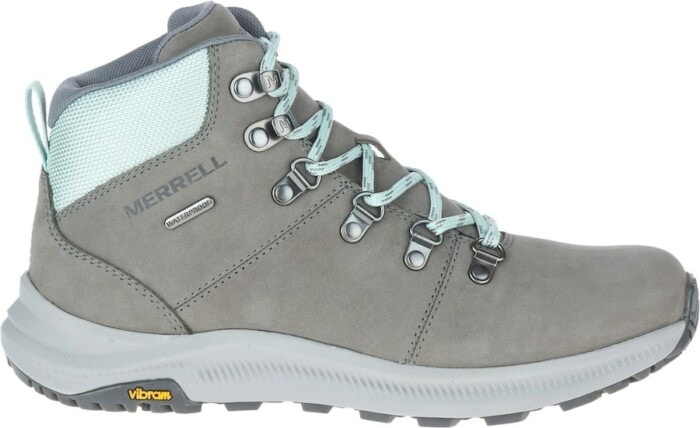 I bought these hiking boots prior to a National Park road trip and they've been my favorite boots that I've owned.
I love that they're actually cute (I find that most hiking boots aren't) and the stretchy material at the back provides maximum comfort and less chafing to the back of the heel. Women's Ontario 2 Waterproof Hiking Boots at REI
All-in-One Worldwide Travel Adapter
For anyone that travels overseas frequently, a worldwide travel adapter absolutely needs to be on your list. This sleek, white one is an all-in-one model and allows you to charge up to four devices at the same time . World Travel Adapter at Amazon
A Foldable Travel Hair Blowdryer
No one wants their hairdryer taking up half their luggage. Which is why this folding version by T3 is an essential item for any jetsetting girl boss. T3 Folding Compact Hairdryer at T3 Micro.
A Cozy Cabin Gift Card
Send your friend on a chic cozy cabin escape to the Getaway House. These Instagram-famous tiny cabin campgrounds are all across the US (now located near over 20 cities nationwide!) and they come stocked with everything you need, even a bathroom and shower!
For your friend that loves the outdoors, but loves her comfort even more, a Getaway House gift card is perfect.
---
Read More Gift Guide Posts
---
Le Labo's Fragrance Discovery Set
Full-sized fragrances are an impractical item to put on the packing list, but with Le Labo's trial sized discovery set, you can find the fragrance you love most and pack it easily for your next trip. Le Labo Fragrance Discovery Set at Nordstrom
Wallpaper Pocket-Sized City Guides
Brought to you by Wallpaper* magazine, these pocket-sized city guides curate the best of the best when it comes to architecture, design, luxury and style in the top destinations around the world. Wallpaper Pocket Size City Guides at Amazon
Down Sweater Jacket for Cold Weather Travel
This is an essential closet staple for anyone traveling to cold weather destinations. I've worn mine everywhere around the world from LA to Norway to Prague, and it continues to be one of my go-to layers in the winter season. Patagonia Down Sweater Zip-Up Jacket, starting at Backcountry
What are some of your favorite travel gifts for her? Would love to hear your ideas in the comments below!
*** This post includes some affiliate links, which means I may earn a small commission at no extra cost to you if you choose to purchase through these links. This allows me to continue bringing you free content — thank you for supporting Live Like it's the Weekend! ***