This post was sponsored by Athleta, but as always, all my opinions are my own and I would never promote anything I don't freaking love. 
When Athleta first approached me to work on this campaign, I'll be honest — my first reaction was a hard no. Not because I don't love the brand (I do!), but because suddenly I was hit with a wave of self doubt. My internal monologue was running a mile a minute with thoughts that went a little something like this:
"Who am I to promote swimwear? Why would they choose me of all people? My body is far from perfect. There are plenty of Instagram models out there and I am definitely not one of them. That's way too much pressure to post myself in a swimsuit all over social media. What will my friends and followers think?"
…And the list goes on. Sound familiar?
Then something happened. I paused for a minute. I did a little digging into why I was so quick to put all these negative, judging thoughts on myself. Why we as women collectively are so quick to be our worst critics when it comes to our bodies (and let's be honest, just about everything else). I decided to take a risk and accept the campaign — and that meant also accepting whatever the outcome of the photos were.
It wasn't the most fun process shooting myself in a bikini and having to look through all the photos after. But as it turns out, Athleta's line of summer swim is probably one of the most flattering brands out there, so the process turned out to be way less painful than expected. Wearing their collection with its flattering cuts and hugging-in-all-the-right places styles was honestly the easiest way I could possibly feel good about my body during this trip (while still eating all of the incredible cafe food Bali has to offer).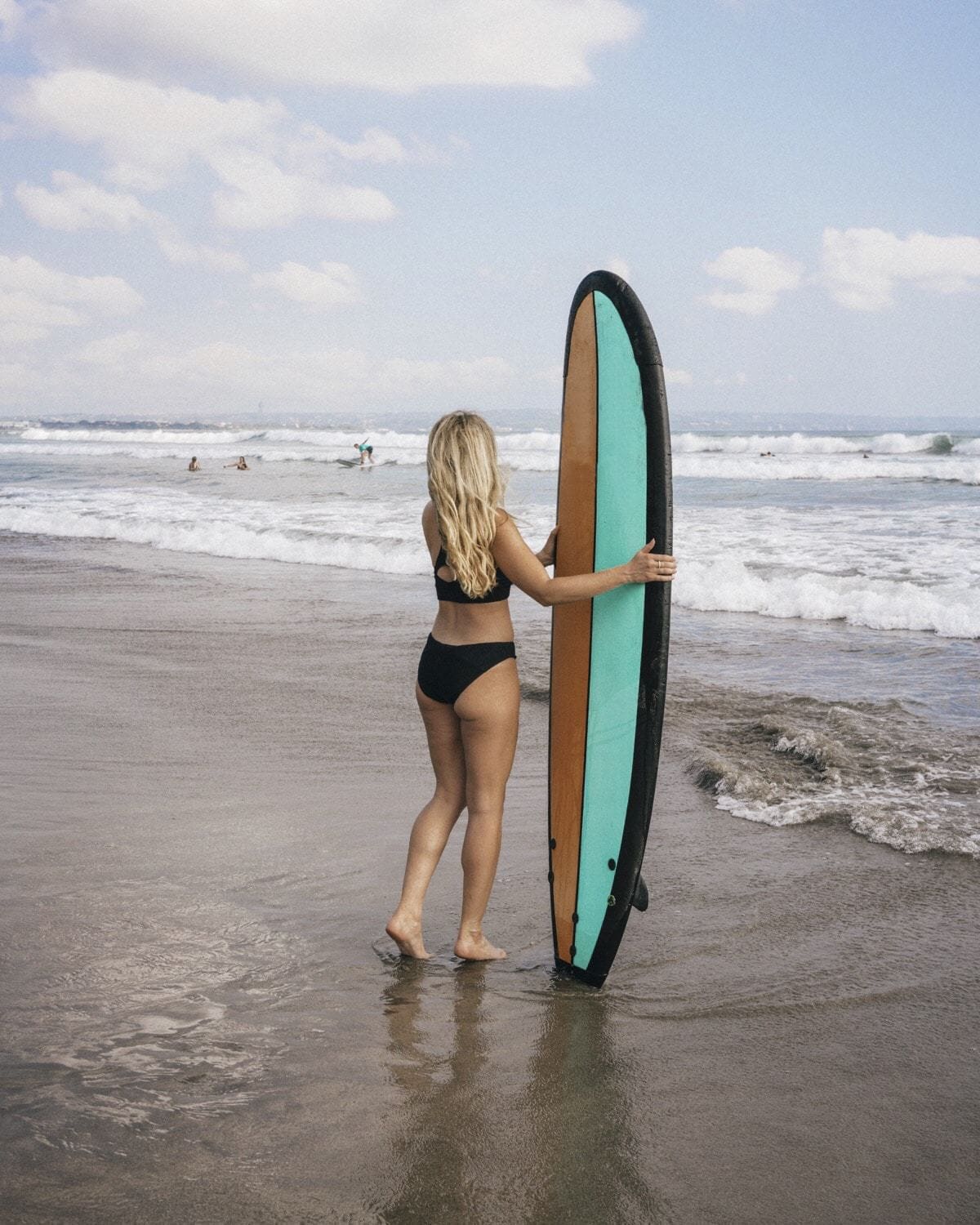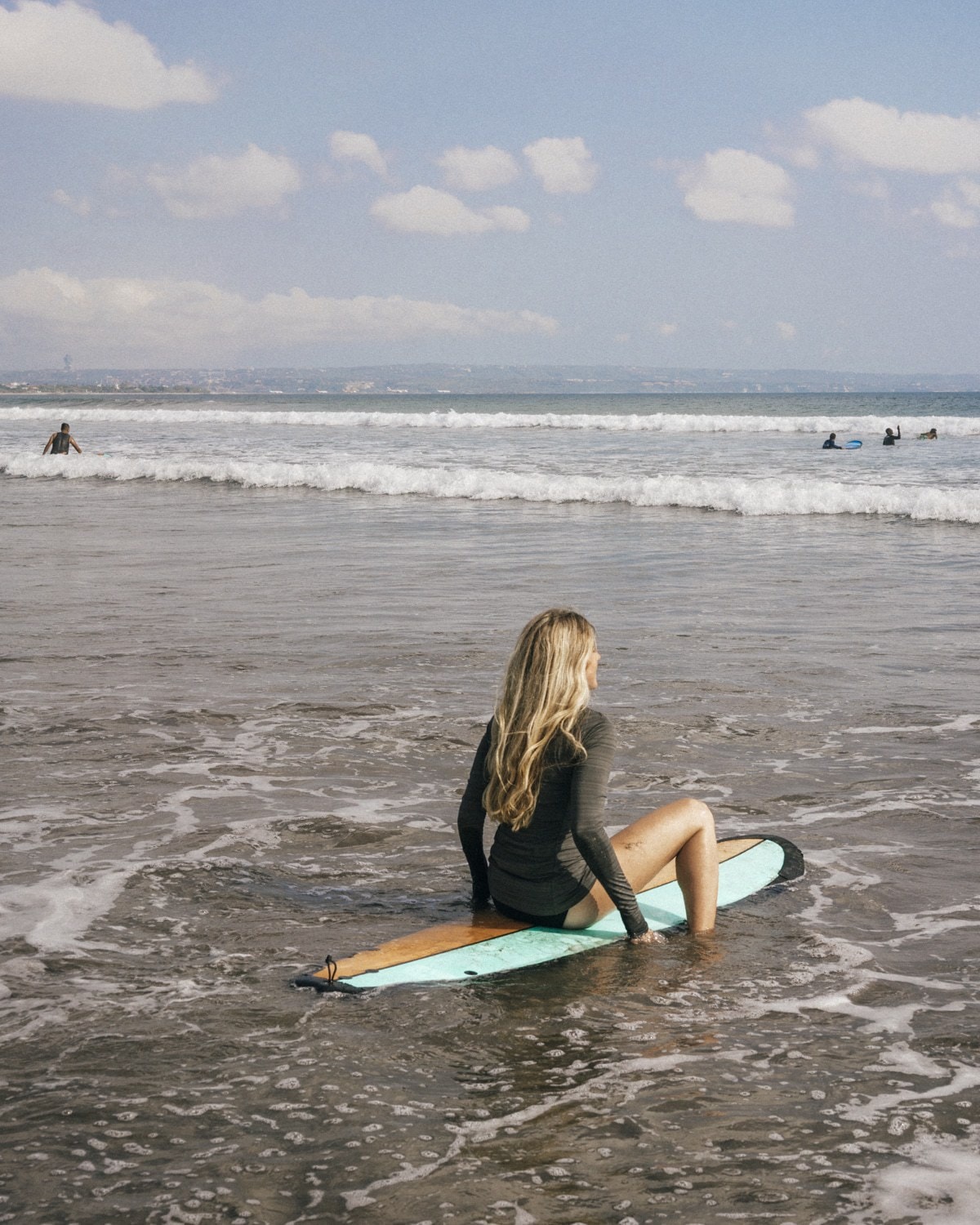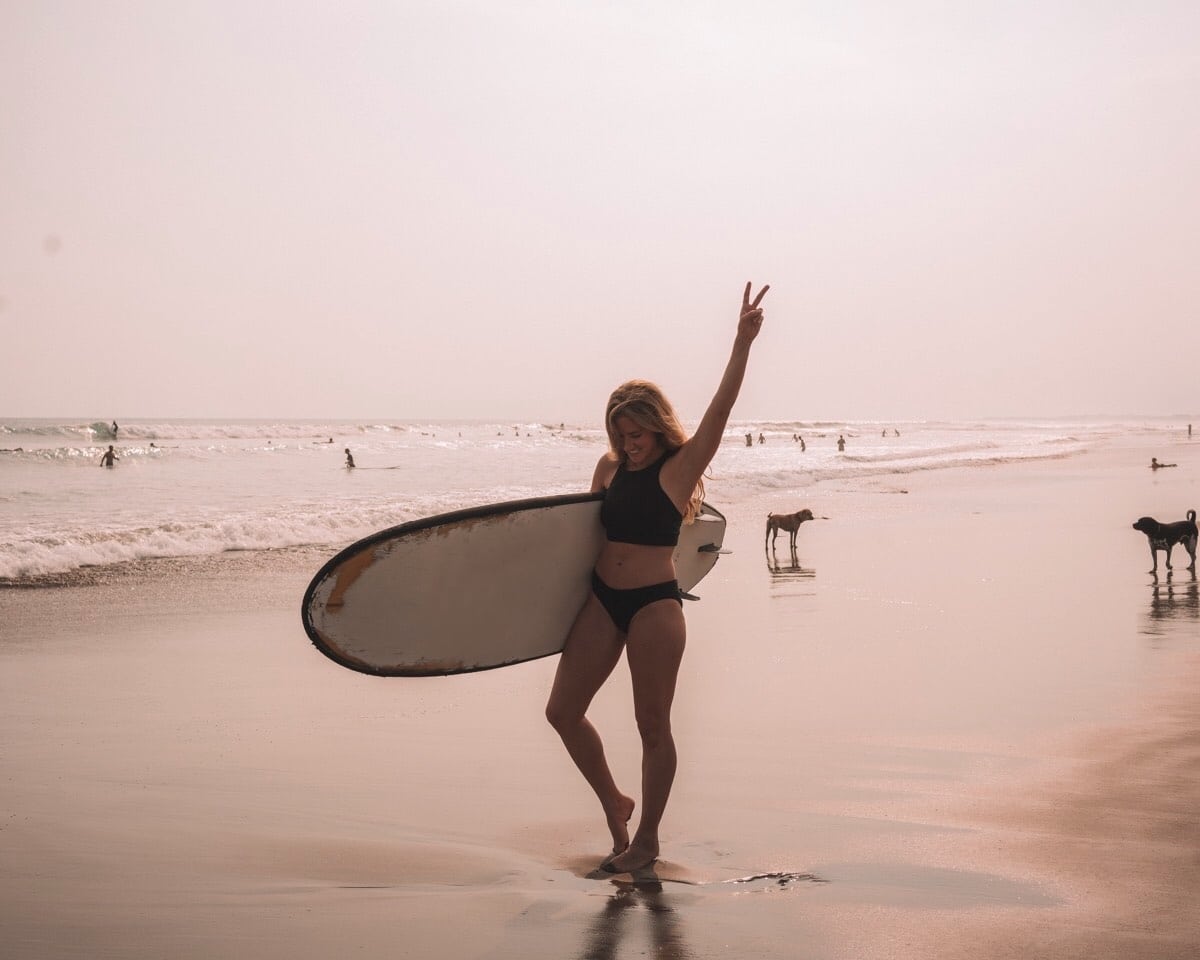 A few things I was really happy with about my Mod Bikini and Bonaire Bikini (pictured above) that I ordered from Athleta before my trip: For starters, I was blown away by the quality of the fabric (it felt thick and sturdy rather than thin and skimpy) and the flattering cuts, ie. no fabrics pinching the love handles.
I specifically chose two suits with quite a bit of coverage as I knew I would be partaking in adventurous activities in Bali like surfing, hiking, yoga and waterfall chasing and I was super happy with how they worked out. I'm pleased to report no nip slips or fabric tears here!
I know loving your body the way it is is just about one of the hardest things to do, but having swimwear that makes you feel good is the perfect first step to gaining that confidence. If you're planning any fun adventurous travels this summer, definitely take a look at their wide ranging selection of summer bikinis — they have tons to choose from and you can mix and match (which is basically like multiplying your bikini options by two).
You can also feel good about supporting Athleta, knowing that they are making the move to using more sustainable fabrics, with 40% of their fabrics now utilizing sustainable fibers, including some of their swim prints. Plus, they're all about female empowerment and make swimsuits for women of all shapes and sizes, which in my opinion makes the world a better place!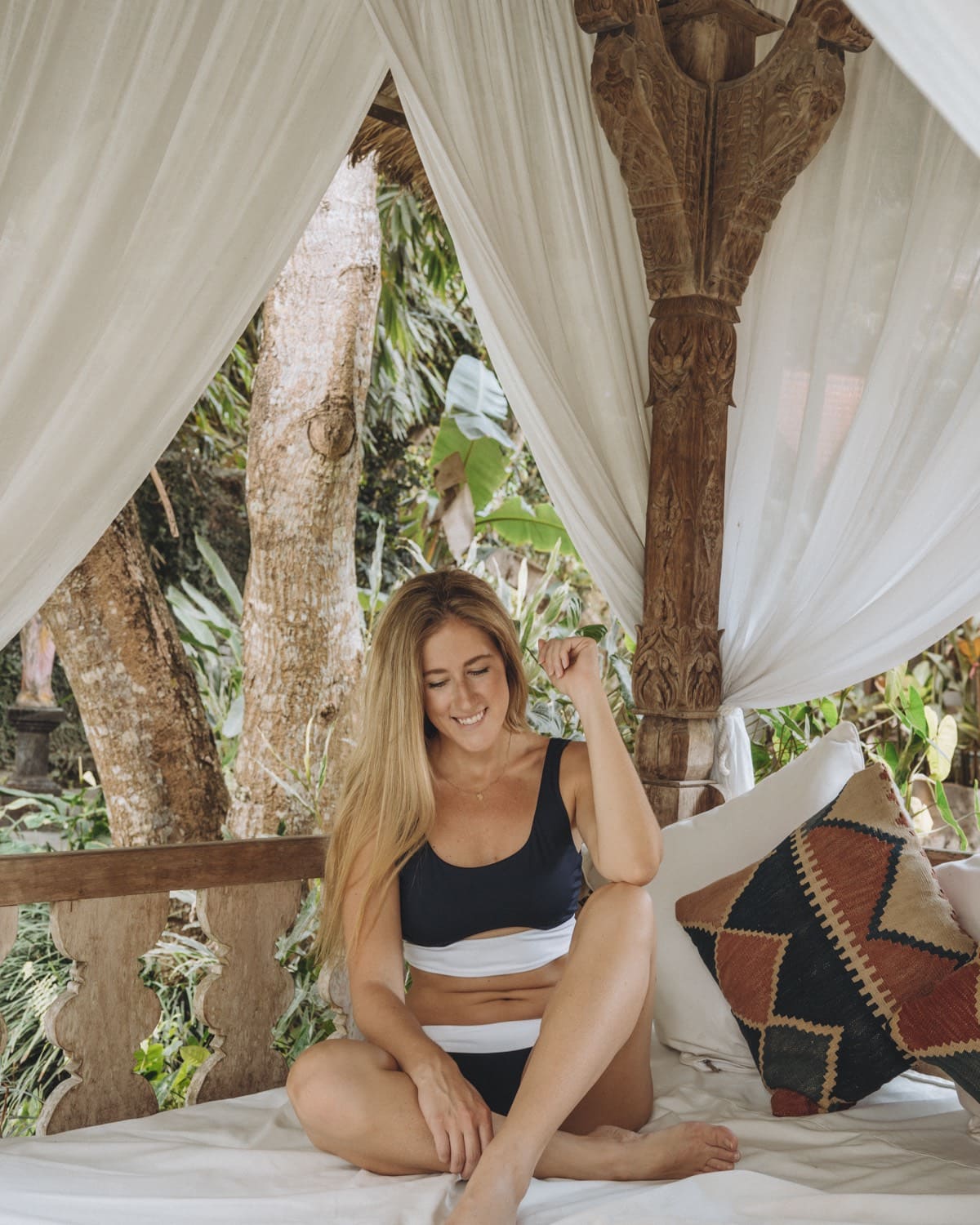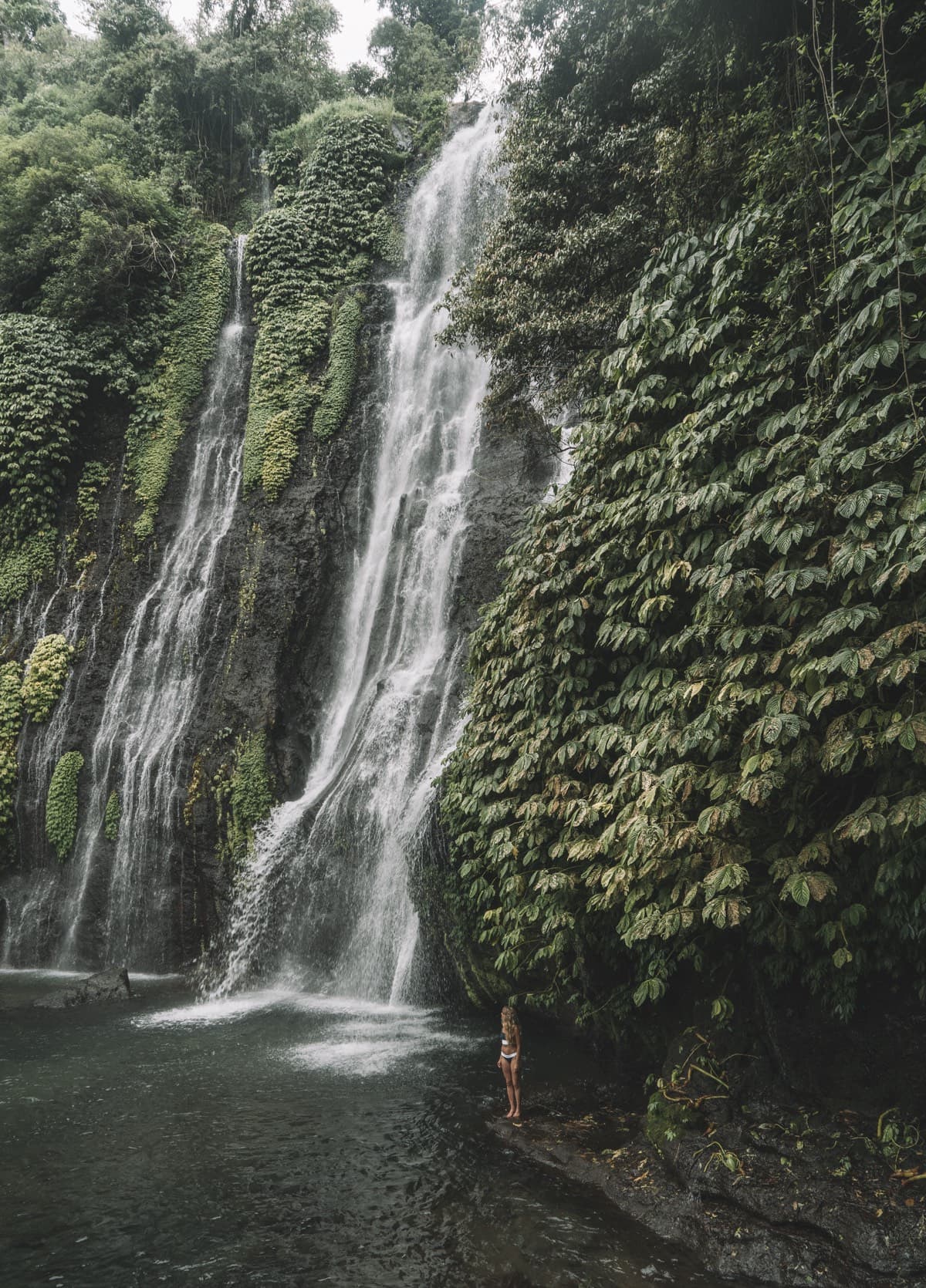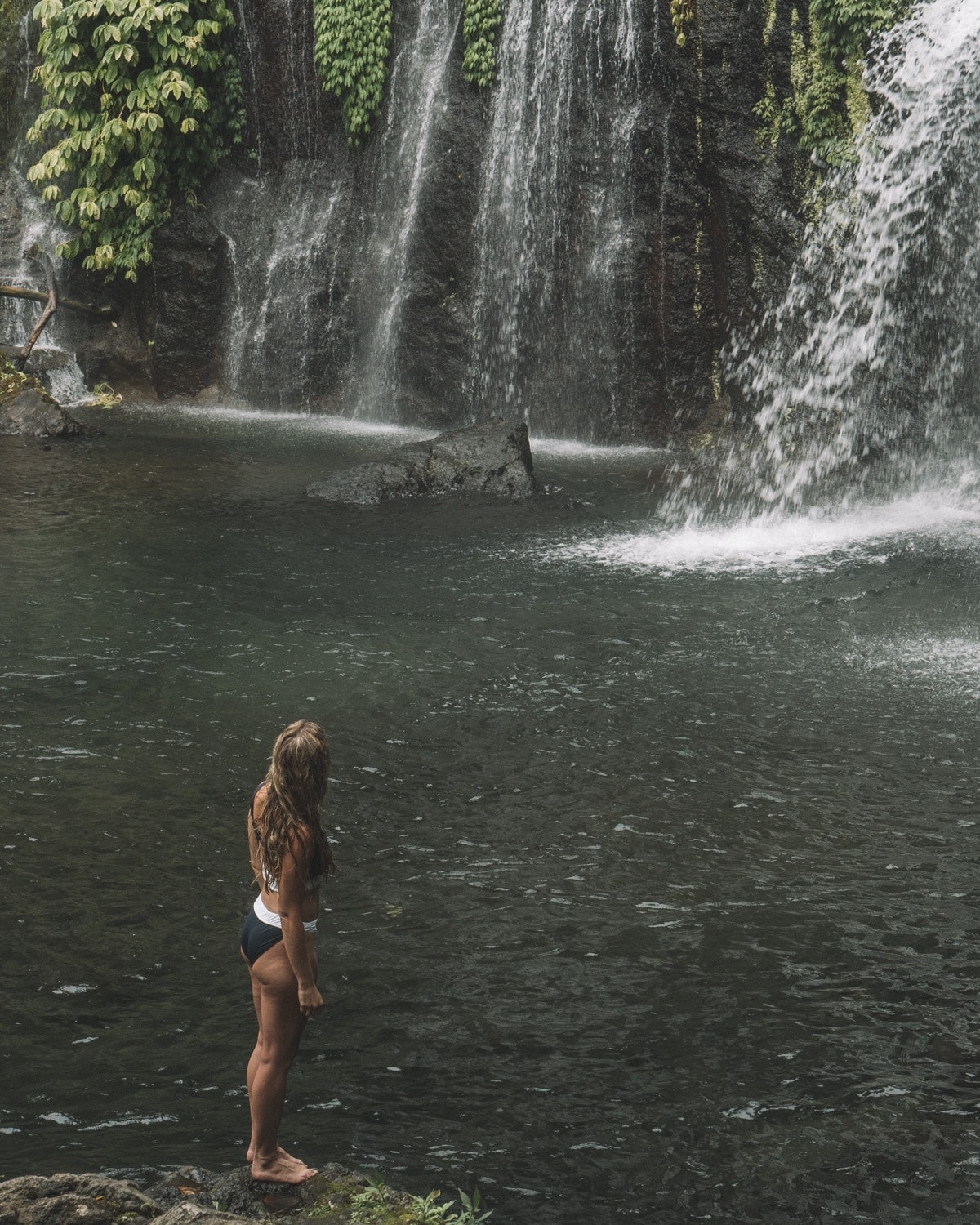 I hope everyone's summer is off to a great start and let me know what fun adventure activities you have planned this summer! I can't wait to share more Bali photos with all of you!
You can shop all my looks from Athleta here: