Slovenia is the most underrated destination I visited this year — but not only that, it's probably my favorite place I visited as well.
That said, I wanted to focus this post on giving you the full breakdown of our Slovenia road trip itinerary, and why it's the perfect intro to this country.
Road-tripping is truly the easiest way to see the best of Slovenia. It's a relatively small country (about the same size as Massachusetts!), so you can get around pretty quickly without spending hours on end driving between sites.
Since much of the beauty of Slovenia is found in its natural landscape outside the cities, you'll need a vehicle to access it all on your own terms.
In this itinerary, you'll get a taste of the highlights that make Slovenia so unique — a mix of city, mountains and wine country — and some of the most stunning natural scenery I've witnessed on my travels.
Our trip was focused around the western part of Slovenia, which as a first timer was the perfect intro to this area and has a little something for everyone.
The only thing you might want to add if you have extra time is a trip down to the Adriatic coast of Slovenia, which is just a bit south of where this itinerary finishes.
I hope this post will help you plan and organize your adventure better and give you all the necessary details for the perfect Slovenia road trip.
As I said, it was my favorite trip this year and Slovenia is a country I plan to return to over and over again, hopefully, sooner rather than later.
Please Note: I was invited to Slovenia by the Slovenian Tourist Board, but as always, all opinions are my own and I don't promote anything I don't freaking love.
Don't have time to read the whole post? Book this epic tour that takes you through some of the most beautiful parts of Slovenia!

➡️ Explore Postojna Cave
➡️ Visit Lake Bled and Bled Castle
➡️ Embark on a city tour of Ljubljana 

➡️ Book This Tour Now!
How to Use This Itinerary
This itinerary covers all of the places that we traveled on our 9-day road trip through Slovenia and is about 9 hours in total driving time. Of course, feel free to pick and choose from this list based on your interests.
I've detailed a bit about each region as a whole, included helpful information as well as some of the highlights of each stop so you can make an informed decision.
How Much Time Do You Need?
You could honestly spend a month road tripping around Slovenia. It's absolutely stunning and there are so many gorgeous parts of the country to explore, but it's understandable that most people don't have that much time.
This Slovenia road trip itinerary covers the 9 days total we spent exploring the western part of the country, and I found it to be a fast paced look at the region.
I would recommend two full weeks for this exact itinerary if possible and more time if you plan on adding in other areas.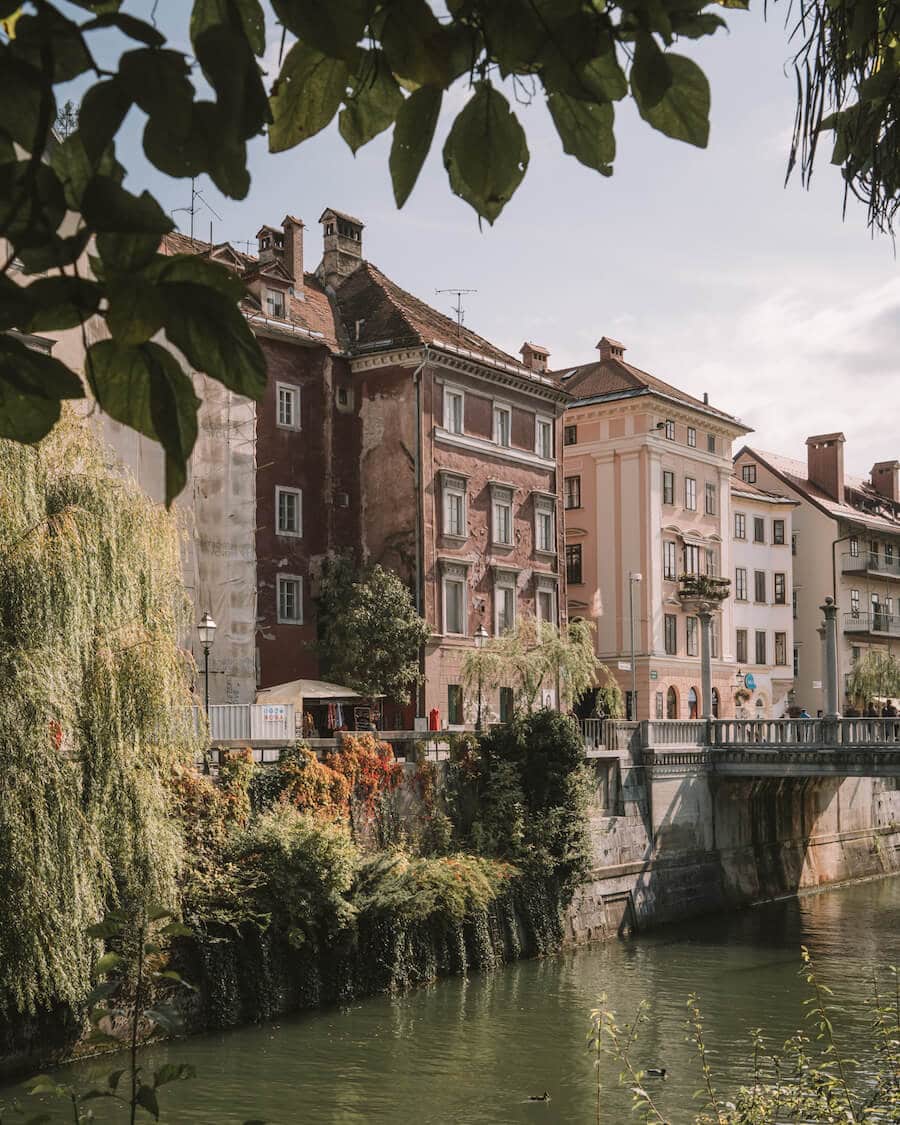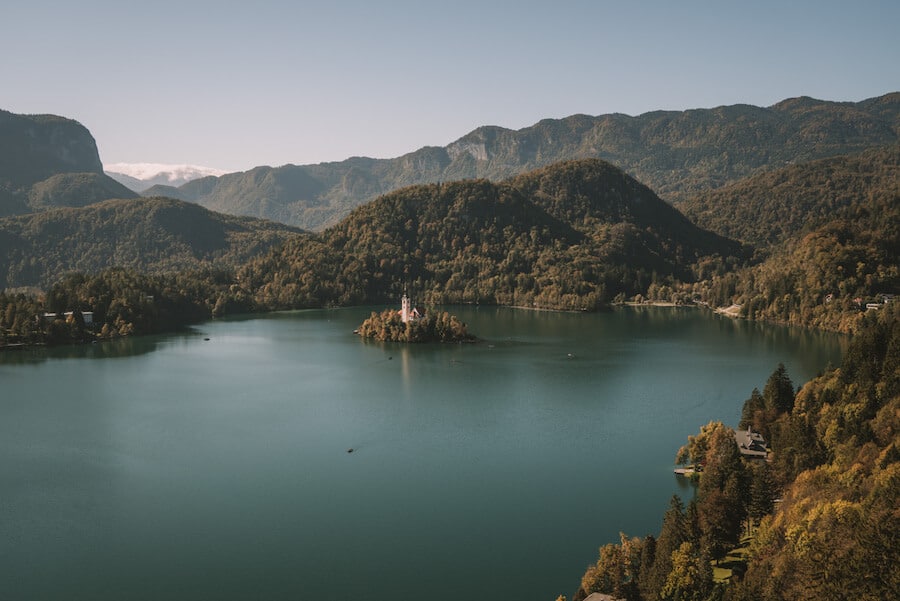 What to Know Before You Start the Journey
How to Get to Slovenia – If you can, you'll want to fly into Slovenia's largest city, Ljubljana which has an international airport 40 minutes outside of the Old Town center. Unfortunately at the time of writing this there are no direct flights from the US to Slovenia, so you'll have to connect in a major European hub. To search for affordable flights, I'd recommend looking into routes through Frankfurt, Munich, London and Paris. I love using Skyscanner to find the best deals.
Money in Slovenia – Euros is the currency here, which makes it super easy if you're traveling from other European countries.
Renting a Car – You don't need a car while staying in Ljubljana, so pick it up on the morning that you begin your road trip out of the city and begin the journey directly after pick-up. For this trip, we used Europcar who were easy to work with and conveniently located within Ljubljana.
What to Expect Driving in Slovenia – US citizens rejoice, people drive on the same side of the road in Slovenia! Some of the roads along this road trip itinerary are a bit hairy though, so you'll want to make sure your concentration and alertness is in full gear — this area is known for crazy hairpin turns and narrow roads along steep cliffs!
Getting Around – Make sure to pre-load Google Maps prior to the trip or get a car with built-in GPS so you can navigate easily along the way. Service isn't great in several of the stops on this Slovenia road trip itinerary.
What Time of Year to Travel to Slovenia – Summer is high season when more tourists flock to the country and prices are higher. If you still want good weather but want to avoid the crowds, try for late September or early October.
A First Timer's Perfect Slovenia Road Trip Itinerary
(Total Driving Time: 9 hours)
Start In: Ljubljana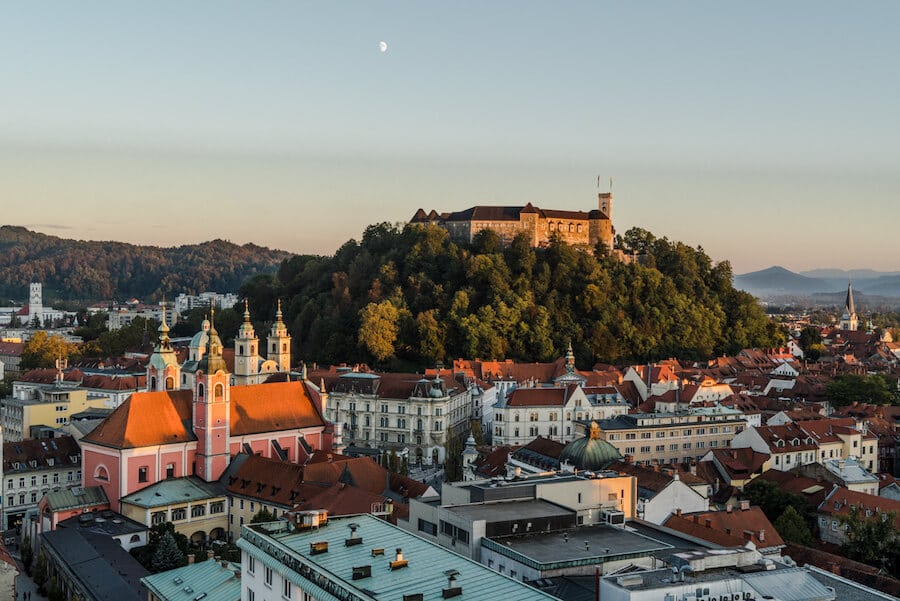 If you're flying into Slovenia, Ljubljana is the best starting point for any road trip as it's the capital city. Most trains will also depart and arrive in Ljubljana as well from other neighboring countries.
If you're doing a bigger European road trip with your own car, then you can really pick this itinerary up at any point and do the loop in the order of your choosing.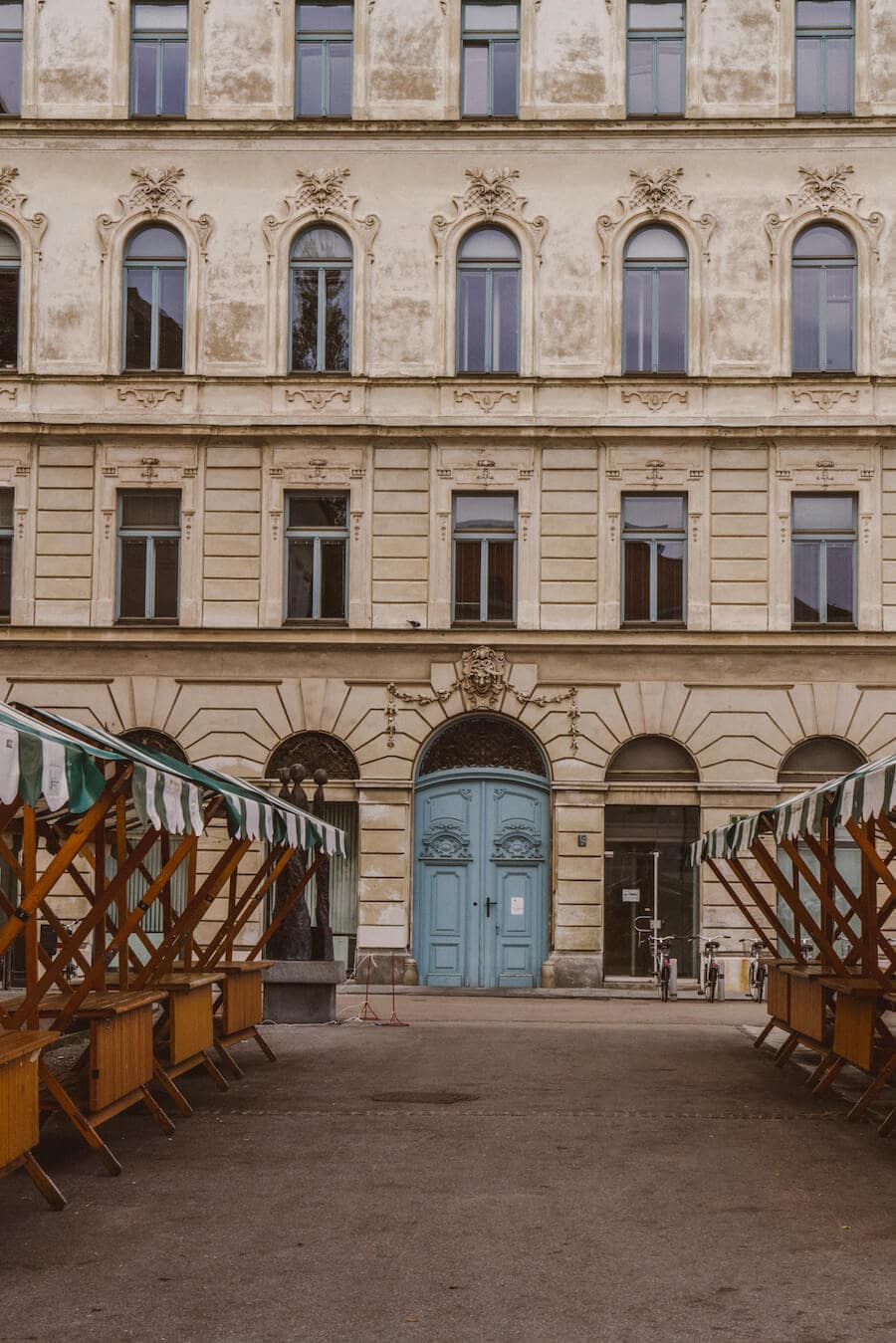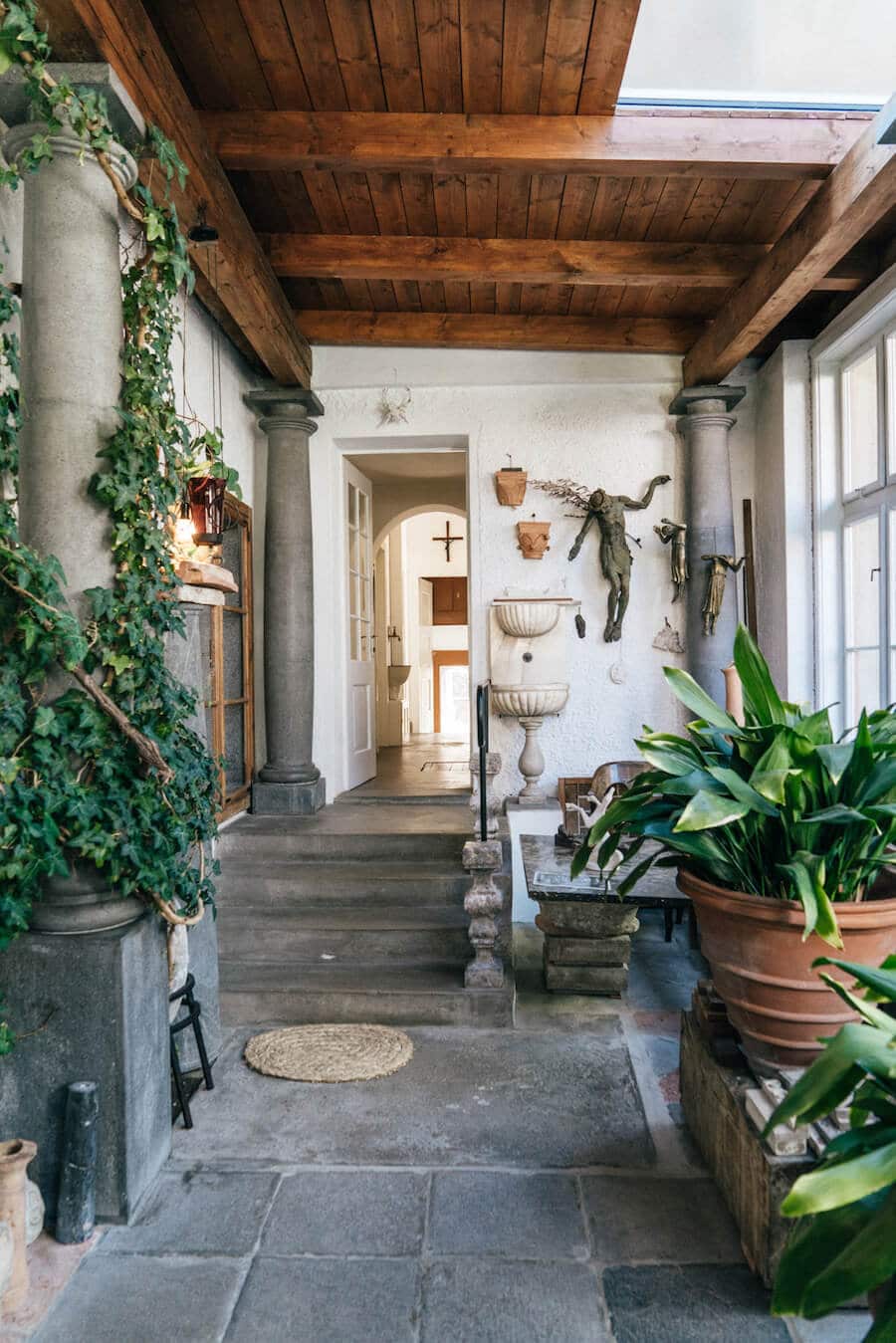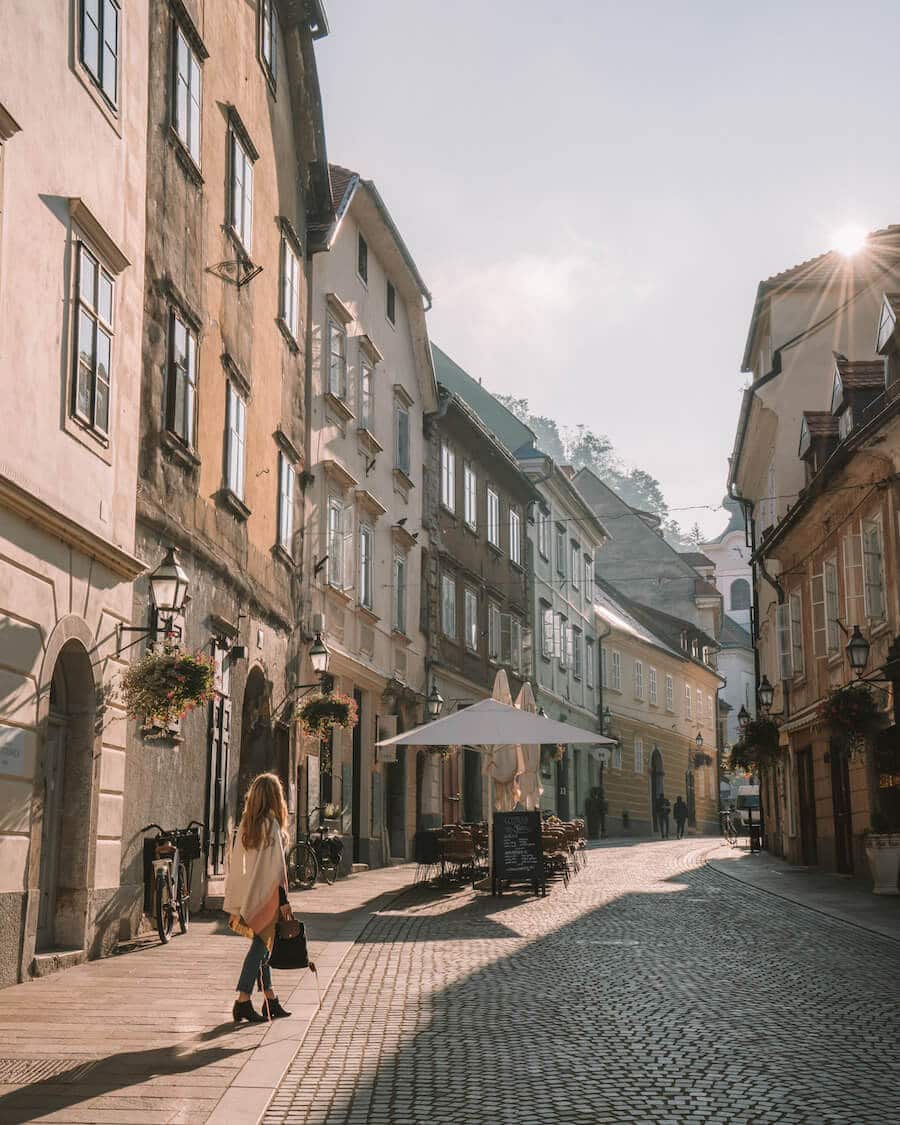 Ljubljana really surprised me in the best way. It's incredibly charming, with its riverfront culture and colorful and unique architecture.
It's easy to access almost everything on foot, so pack some good walking shoes and get your steps in while exploring this city.
What to Do in Ljubljana
Order up the cheese dumplings at Julija – they are life-changing
Walk or take the funicular up to Ljubljana Castle for the best views over the city
Take an intimate tour of Plečnik House, the home of Slovenia's most famous architect Jože Plečnik
Walk along the Ljubljanica River to explore the city's waterfront energy and many of the unique bridges (there are 17 in total!)
Get up early and walk around the Old Town before the crowds come
Treat yourself to a tasting menu at Atelje, one of Ljubljana's best restaurants
Book a table in the evening at Nebotičnik Skyscraper for the best sunset views
Where to Stay in Ljubljana
Helpful Tips for Ljubljana
If you plan to do a lot of sightseeing around the city, it's worth purchasing The Ljubljana Card which gives you free admission to many of the best activities and sites, free public transport, and several other things perks. You can choose pricing depending on your length of stay.
Some hotels in the Old Town are in pedestrian-only zones, so if you're not traveling light you'll want to book accommodation that's slightly outside this zone to allow for easy access in and out with a car — and your luggage.
Stop 1: The Logar Valley
(Driving Time: 1 hour, 40 minutes drive from Ljubljana)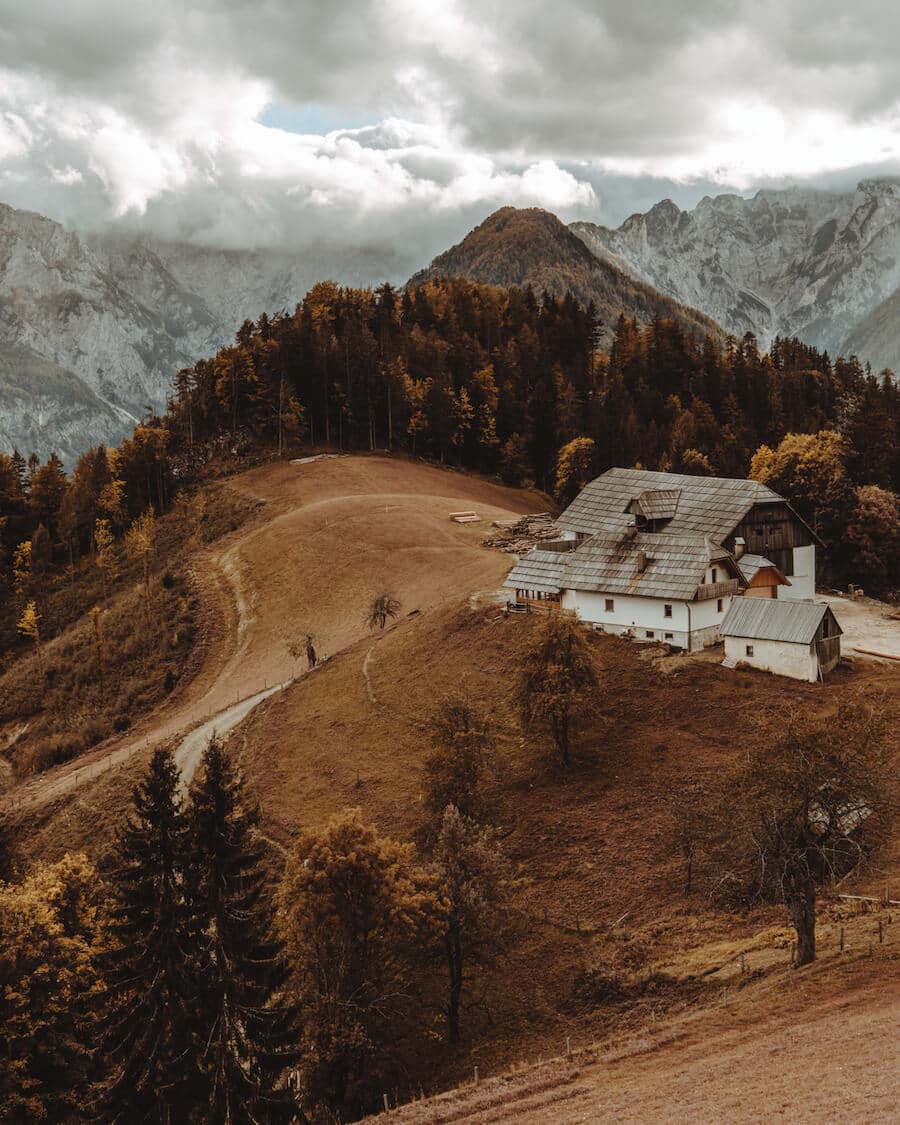 The stunning scenery of the Logar Valley (also known as Logarska Dolina) is what initially piqued my interest in Slovenia from the start.
Images of bold mountain peaks illuminated by dramatic light rays captured my imagination, and so I'm so happy we included this area in our road trip itinerary for Slovenia.
This area is one of the most beautiful alpine glacial valleys in Europe, situated in the Kamnik Alps.
While you'll find that this part of Slovenia is less touristy than destinations like Lake Bled, that's probably less to do with its worthiness of visiting and more to do with access.
The roads here can be a little hairy — they're winding and many are unpaved — but if you're confident in your driving skills and drive responsibly, you should have no issues.
What to Do in the Logar Valley
Drive the Solčava Panoramic Road, where you'll find all the best viewpoints in the area (a must for photographers!)
Hike to the Slap Rinka waterfall
Eat at a local farm along the Solčava Panoramic Road (it's suggested to make reservations ahead of time)
Bring your camera out for sunrise or sunset — this area has some of the most stunning and dramatic light and you'll want to capture it all
Go hiking – the Rinka Centre in the town of Solčava can provide maps for all the best trails nearby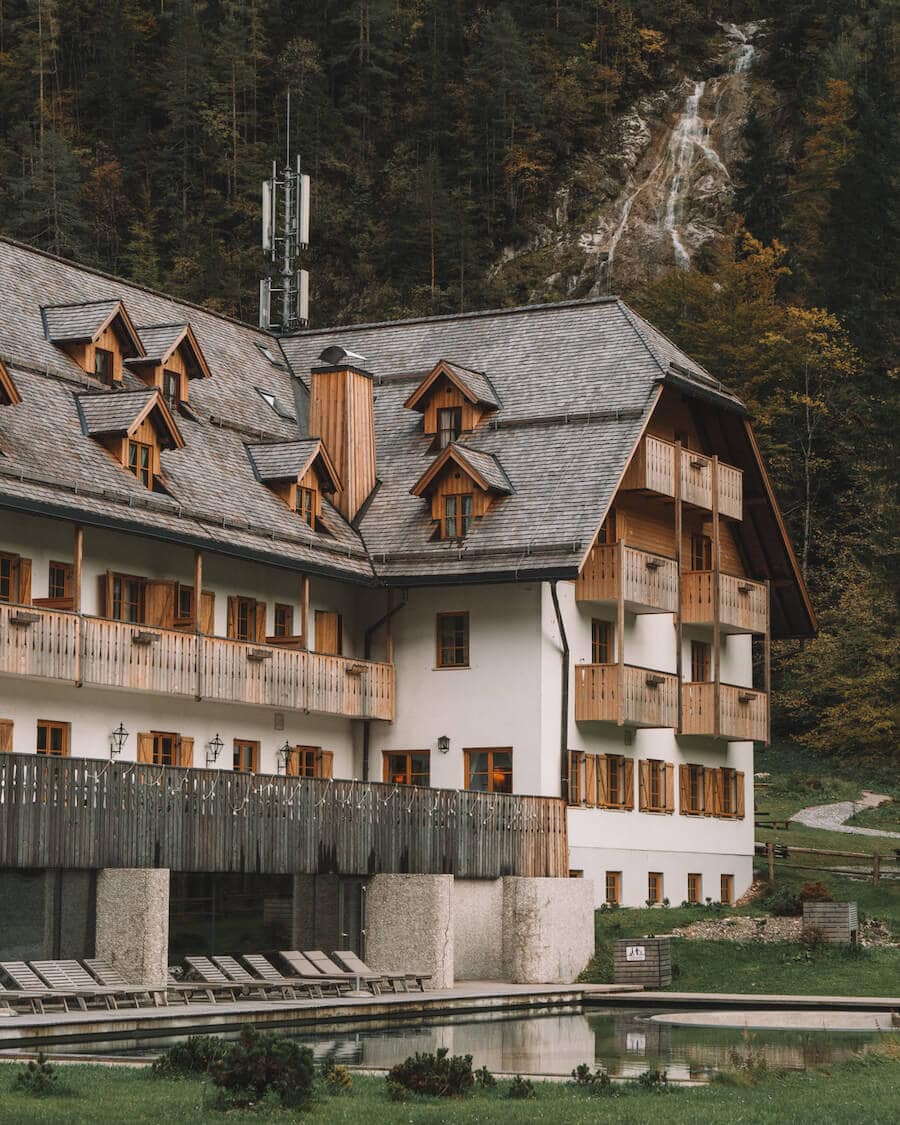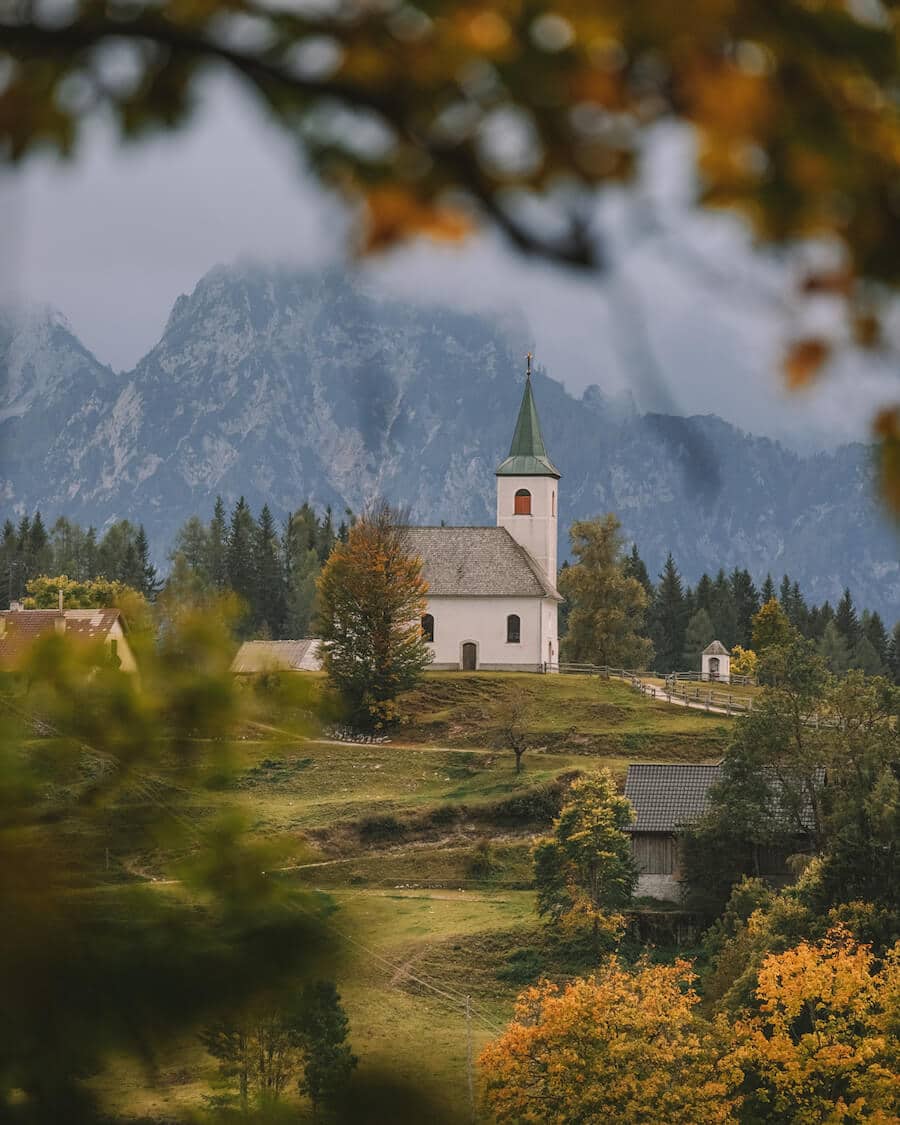 Where to Stay in the Logar Valley
Hotel Plesnik – The best place to stay in the area, hands down for a luxury experience. We had an incredible stay here, waking up to views of the mountains and relaxing in the spa in the evening.
Hotel Plesnik is also perfectly central for visiting all of the best spots in the Logar Valley.
Local Farms – There are plenty of local farm guesthouses in the region where you can stay with a family on their working farm and experience country living.
If you'd rather stay in more luxury accommodations, you can still book a lunch at one of the farms to enjoy farm-to-table cheeses and meats.
Helpful Tips for the Logar Valley
The Logar Valley is a protected natural area, so you must pay a small entrance fee (7 Euros for a vehicle) to enter. Have some cash on you unless you plan on entering by foot or bike which is free of charge.
During certain times of year, there can be a lot of road construction happening on the Solčava Panoramic Road, which means you'll want to leave yourself a bit of extra time if you're trying to catch sunrise/sunset for photos or heading to a lunch reservation at one of the local farms.
STOP 2: Lake Bled And Lake Bohinj
(Driving Time: 2 hour drive from the Logar Valley)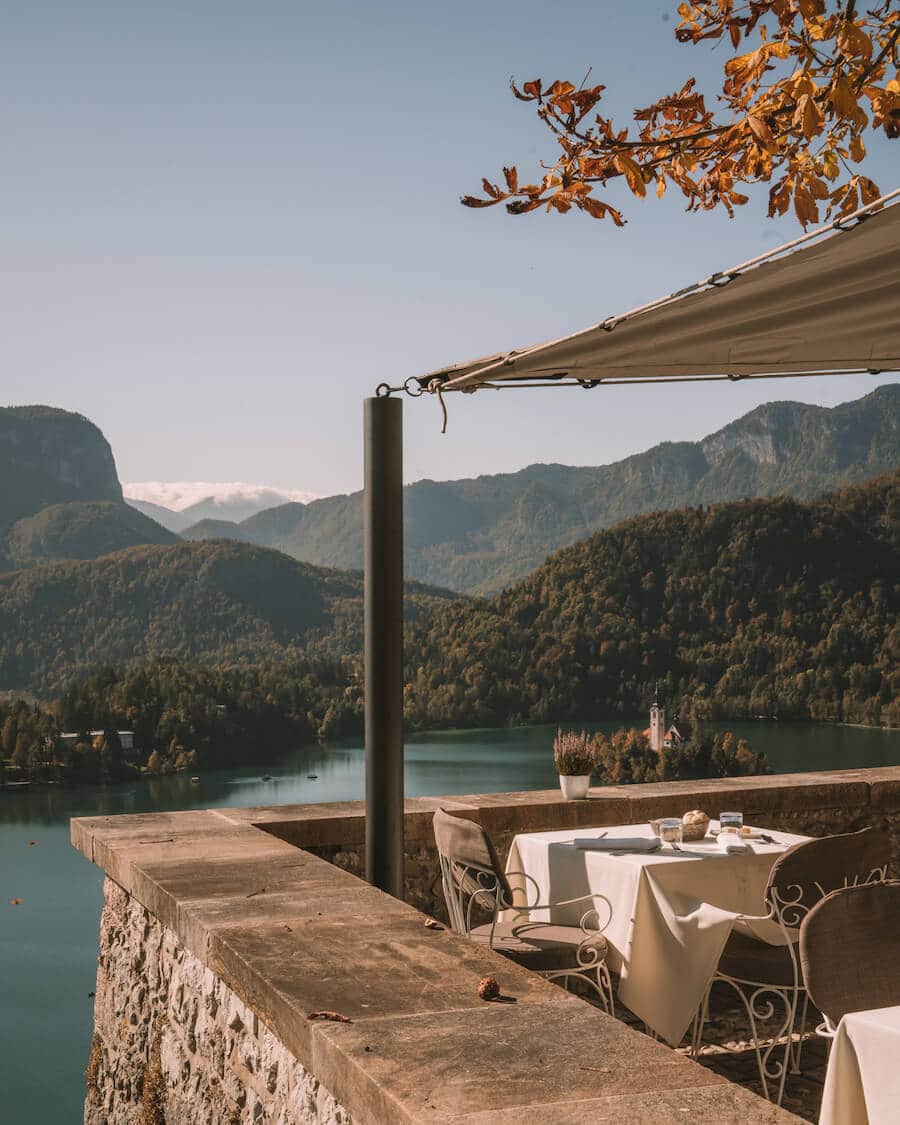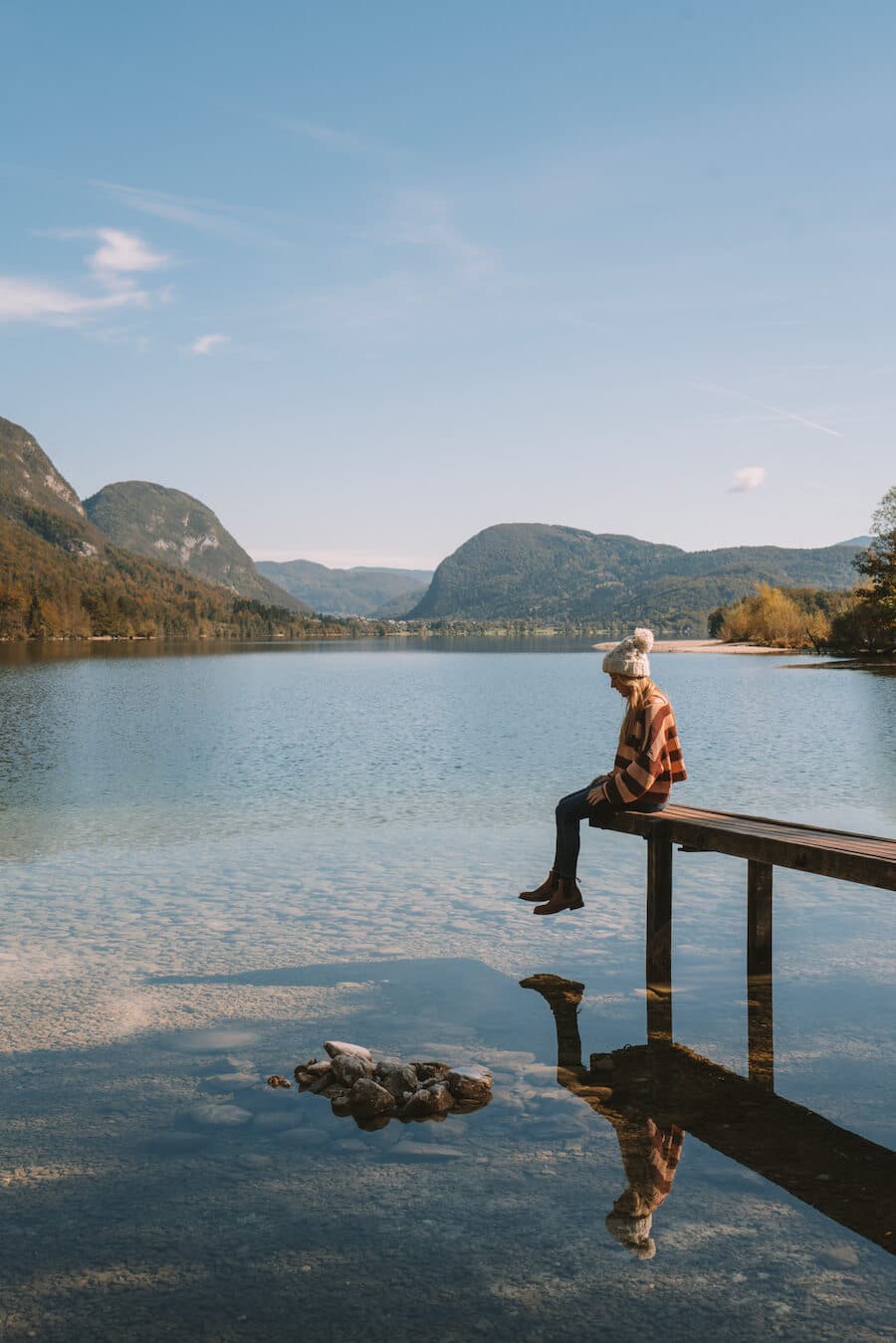 If you know much about Slovenia, then it's likely that your first introduction to the country was through Lake Bled. This picturesque town is straight out of a fairytale and is one of the most iconic photo spots in Europe.
This means, it's also one of the most touristy. Don't let that deter you though, as any trip to Slovenia wouldn't be quite complete without a stop in Lake Bled.
Everything in Lake Bled centers around — you guessed it — the lake.
You'll want to start your days with an early wakeup to the peaceful church bells from the famous church on Bled Island and explore the lake's beautiful shores whether it's over a meal or a trip up to Bled Castle.
Below you'll find a few top tips for exploring this popular area of Slovenia.
Also don't forget to visit nearby Lake Bohinj, which is just another 15-minute drive away and is a much less tourist-heavy area. It might not have the iconic island church, but it's just as stunning in its own way.
What to Do in Lake Bled & Bohinj
Walk or bike around the shores of Lake Bohinj
Visit Bled Castle and order up the famous Bled Cake
Eat at Oštarija Peglez'n for the best Italian in the area
Take a Pletna boat out on the lake to Bled Island
Hike to Mala Osojnica for the best aerial views of Lake Bled, no drone required!
Where to Stay in Lake Bled
Hotel Vila Bled – Probably the best location on the lake, Hotel Vila Bled, was the perfect place to get out on the lake in minutes. Plus, we could explore most of the area on foot from this location.
It is one of the top-rated hotels in the area and used to be one of the residences of former Yugoslav President Tito.
Helpful Tips for Lake Bled & Bohinj
Lake Bled is really small, so you don't need a ton of time here. However, if you want to accomplish everything listed above and not be rushing around, 2 nights is a recommended stay.
This is also a popular day trip from Ljubljana should your itinerary not accommodate a more extended stopover here.
Stop 3: Kranjska Gora
(Driving Time: 50 minute drive from Lake Bled)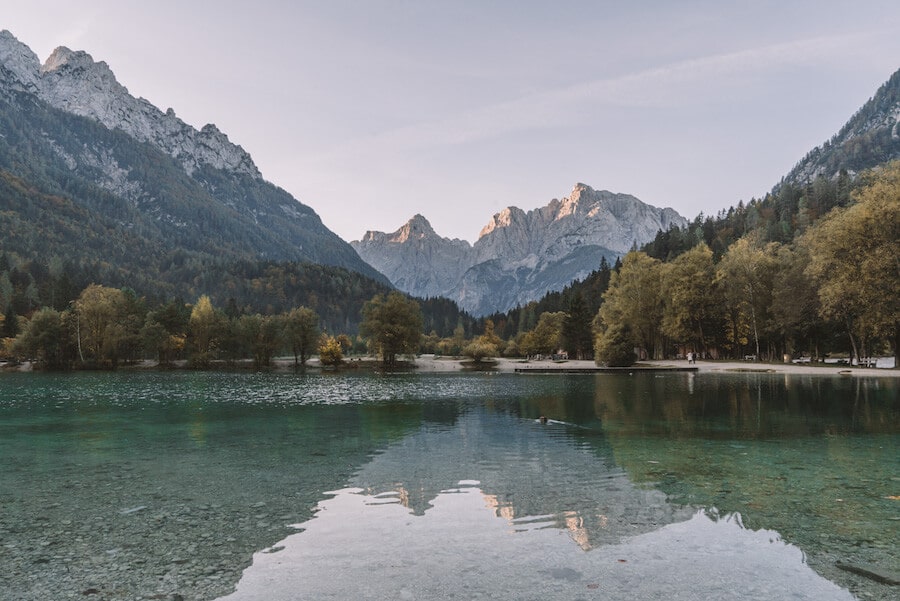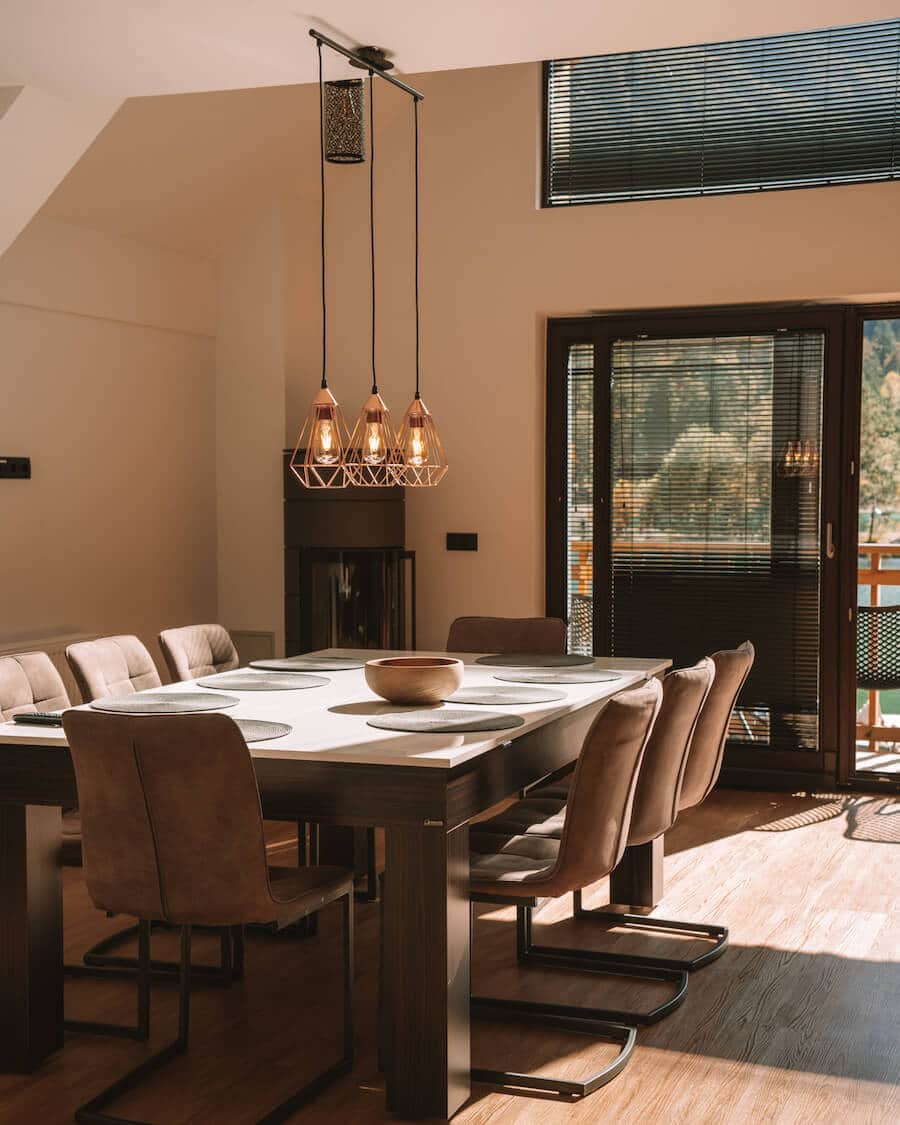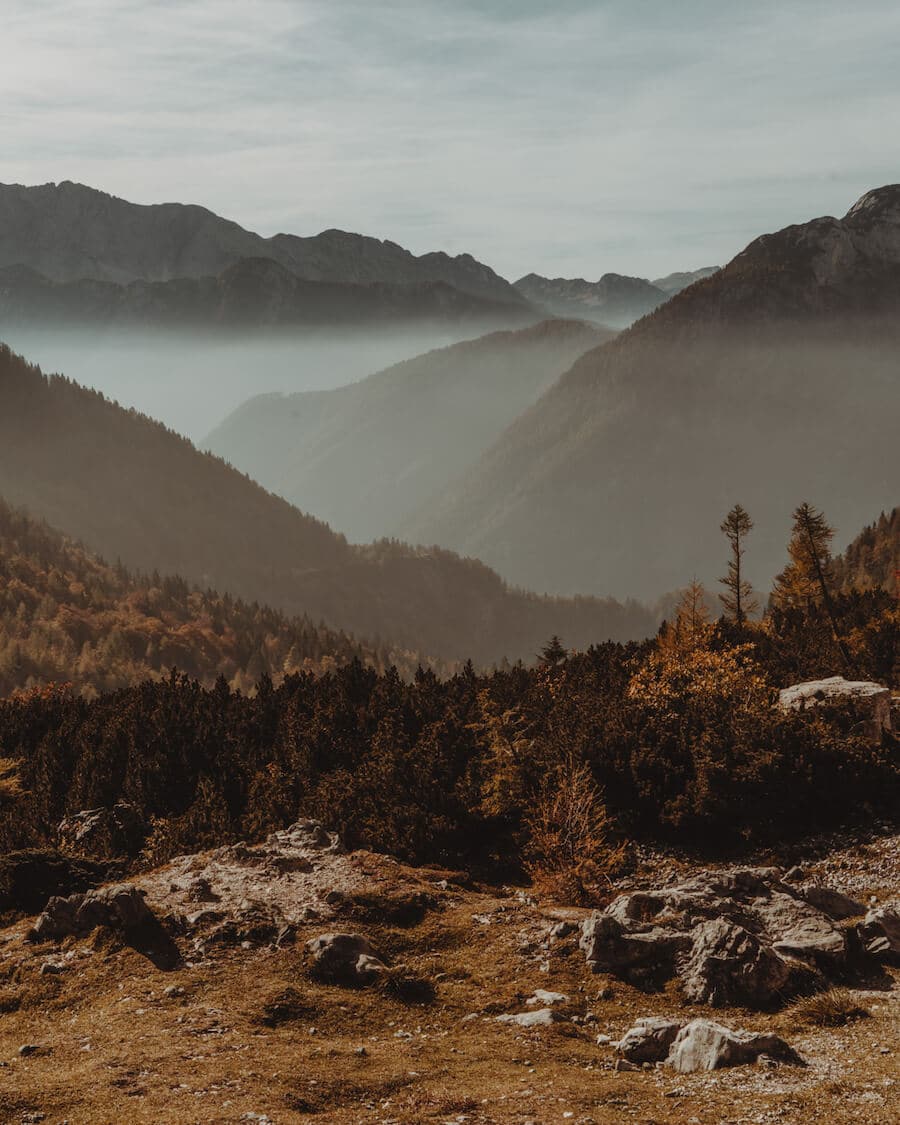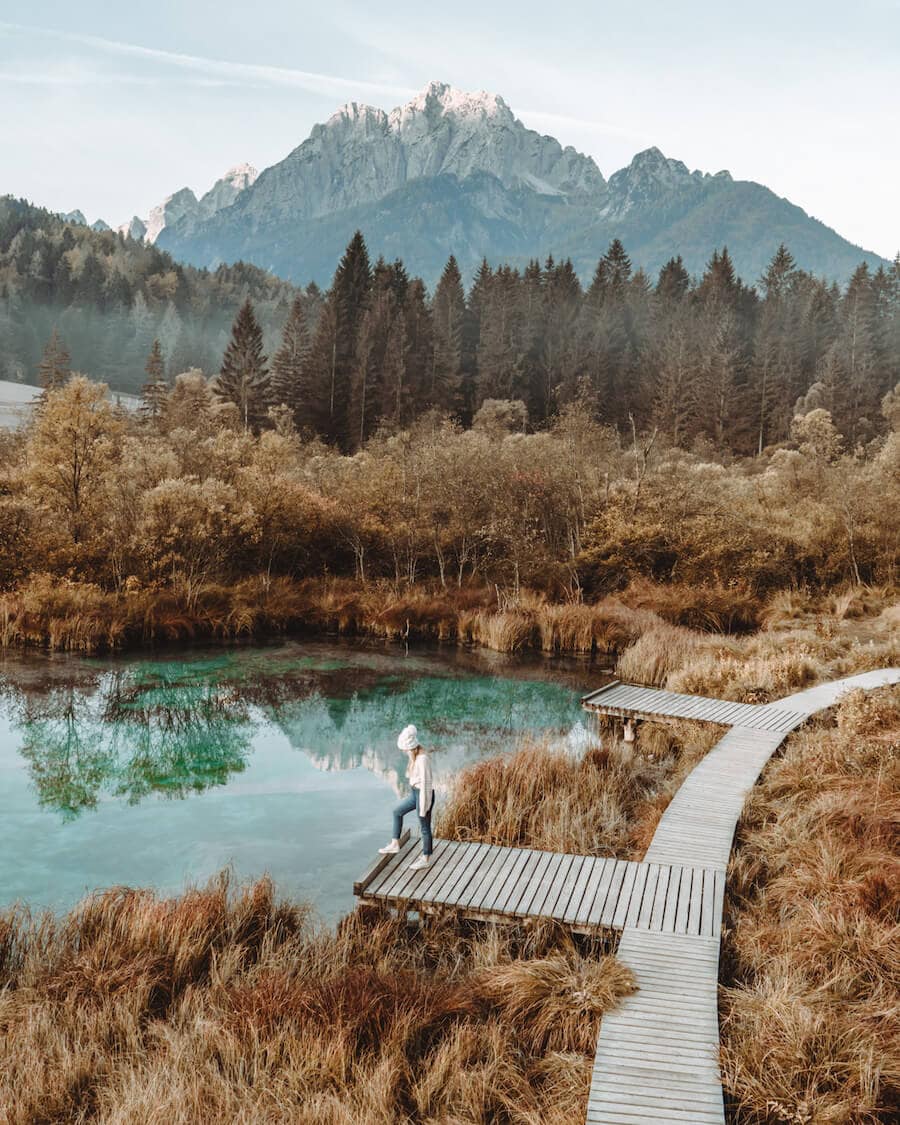 The next stop on our Slovenia road trip itinerary is Kranjska Gora, an alpine resort in northwestern Slovenia, near the mountains and glacial lakes of Triglav National Park. As you enter the small town center, the road snakes along towards Lake Jasna and then higher up into the mountains in elevation along a series of hairpin turns.
Visiting here in the autumn season was absolutely stunning with the foliage in full swing and the mountains providing a dramatic backdrop, however this is a great destination for skiing in winter as well. We were only able to spend one night here, but I'd recommend spending two at minimum to be able to experience all of the natural beauty of the area.
What to Do in Kranjska Gora
Hang out on Lake Jasna on a sunny day (this is directly in front of the Jasna Chalet Resort)
Drive up to the Vršič Pass, the highest mountain pass in Slovenia sitting at 1,611 metres elevation
Visit the Zelenci Natural Reserve for stunning scenery and bird watching
Go hiking in Triglav National Park
Enjoy a more high-end meal at Milka.
Where to Stay in Kranjska Gora
Jasna Chalet Resort – This sustainability-focused resort is a series of beautiful condo-style accommodations that overlook Lake Jasna, the most picturesque spot in Kranjska Gora.
Waking up here each morning to enjoy the lake before all of the tourists and locals arrived was beyond words. If you're looking for modern and luxurious accommodations at the best location in town, this is it.
Helpful Tips for Kranjska Gora
Hairpin turns are the name of the driving game here. If you get car sick, this is where you'll want to whip out those nausea meds or opt to be in the driver's seat.
If you're in search of an affordable ski holiday, the resort in Kranjska Gora in winter is probably one of the best places to go in Europe at a great price.
Sop 4: Soča Valley
(Driving Time: 1 hour, 20 minutes to Kobarid from Kranjska Gora)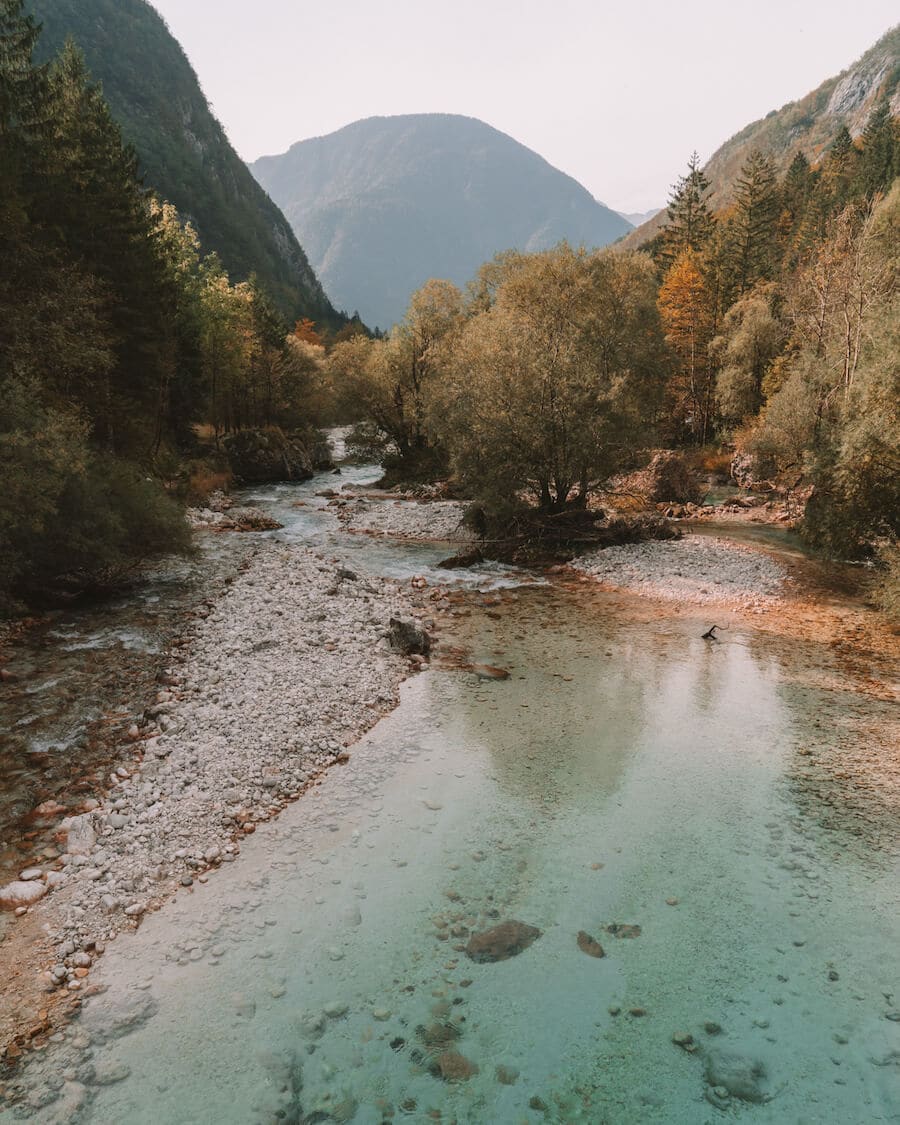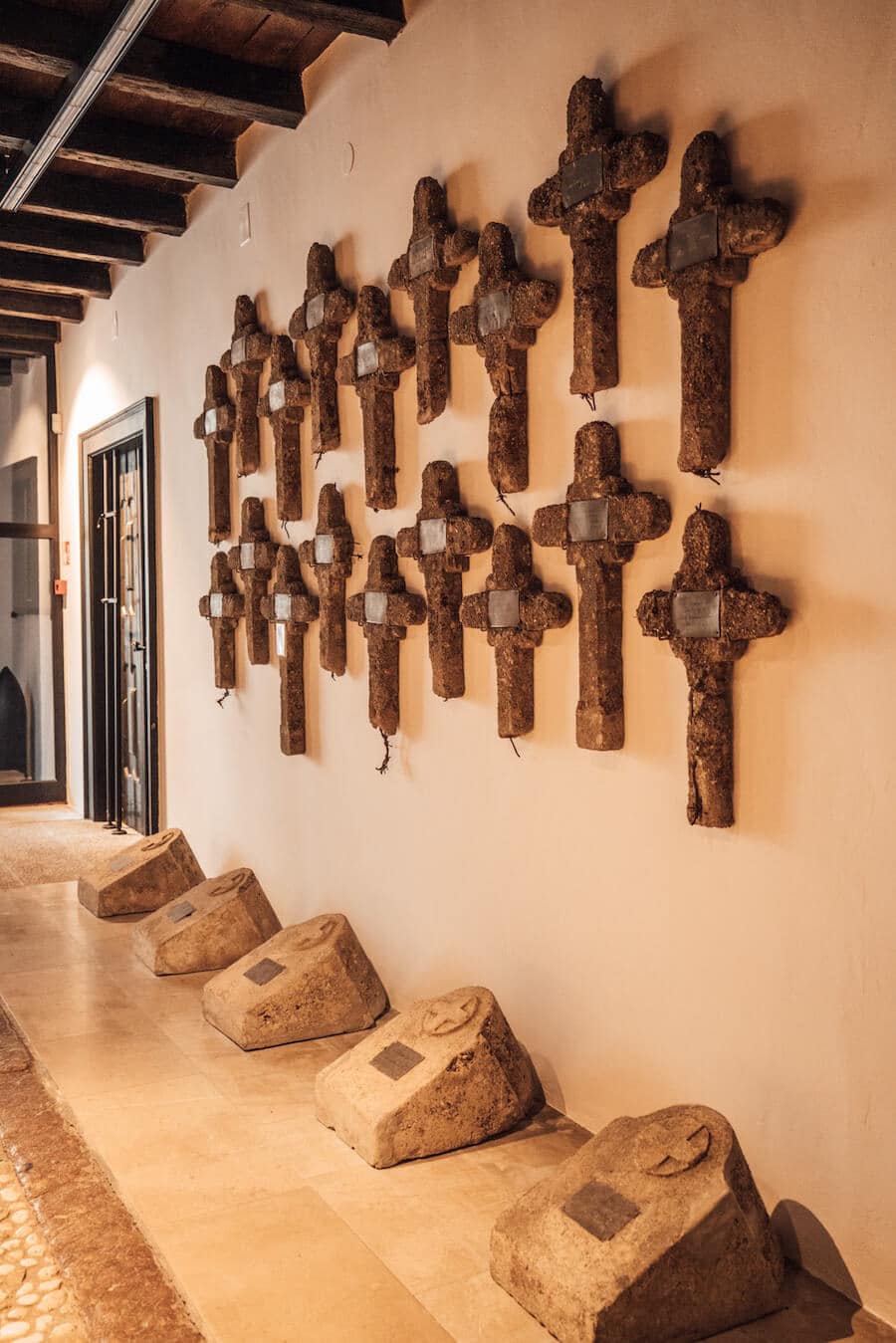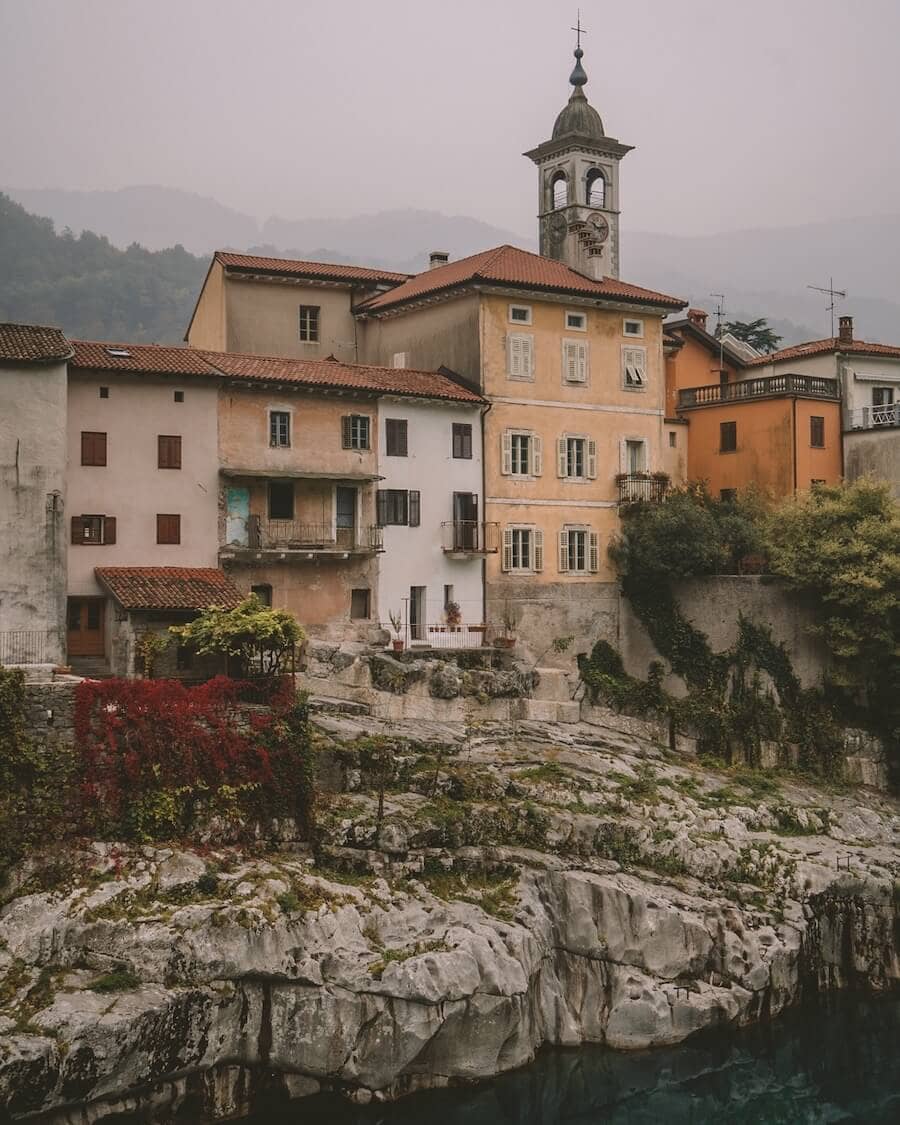 It may be called the Soča Valley, but it's really the glittering emerald Soča River running through the alpine valley that is the shining jewel of this region. The color is truly incredible to see in person and just as turquoise as the photos.
Beyond its epic natural beauty, another thing that makes this region so special is its dedication to sustainable tourism.
Overall, Slovenia nails it in the sustainable travel category, but the Soča Valley was the first area in the country to garner recognition as a European Destination of Excellence (EDEN) for its sustainable tourism practices.
During your visit to the Soča Valley, you'll definitely want to get out on the water (or at least near it) in some way, whether that's by hiking through the Tolmin Gorge or rafting along the river itself.
This area is also home to the famous Soča Trout, so make sure to give it a taste test as you dine in the area for a true river-to-table meal.
What to Do in the Soča Valley
Explore the towns of Bovec and Kobarid and stop in the town of Kanal for a charming photo opp
Make a reservation way ahead of time for Michelin star rated Hiša Franko in Kobarid (as seen on Chef's Table) or try to grab a table at Hiša Polonka for lunch, which is the more accessible restaurant of chef Ana's husband Valter
This region was once the scene of the largest mountain battle in Word War I history, so a visit to the Kobarid Museum is a great way to learn about how the war shaped this part of Slovenia. The museum has an extensive amount of historical information and artifacts from World War I, so history buffs could easily spend a few hours here.
Hike through the stunning Tolmin Gorge for turquoise views of the Soča River
For adventure seekers, book a tour canyoning, zip lining, kayaking or river rafting along the Soča
Hike to Slap Kozjak, a gorgeous waterfall in the area
Where to Stay in the Soča Valley
Nebesa Chalets – Owned by the family of Chef Ana from Hiša Franko, Nebesa Chalets are situated high up in the mountains with stunning views on a clear day (make sure to book more than one night here to ensure you get a view, as fog is common).
The four cabins on property are beautifully designed and there's a welcoming family feel here. Guests are encouraged to self-serve from the plentiful snacks and charcuterie on offer in the kitchen as well as the wine and craft beer on tap.
After a long day adventuring in the Soča Valley, some time in Nebesa's cozy spa up in the clouds is the ideal way to decompress.
Helpful Tips for the Soča Valley
How long you stay in this area really depends on how outdoorsy you want to get. Most of the activities here involve adrenaline-inducing thrills or getting active on hiking trails or out on the river. If you just want to take in the natural beauty and get a taste of the area, plan to stay a couple nights, but if you prefer to experience more specific activities, I'd extend to four at minimum.
If you want to go swimming in the river, it's best to visit this area in summer when temperatures are warmest, however you'll also be competing with more crowds for tours and accommodation.
Stop 5: Goriška Brda
(Driving Time: 50 minutes to the village of Šmartno from the Soča Valley)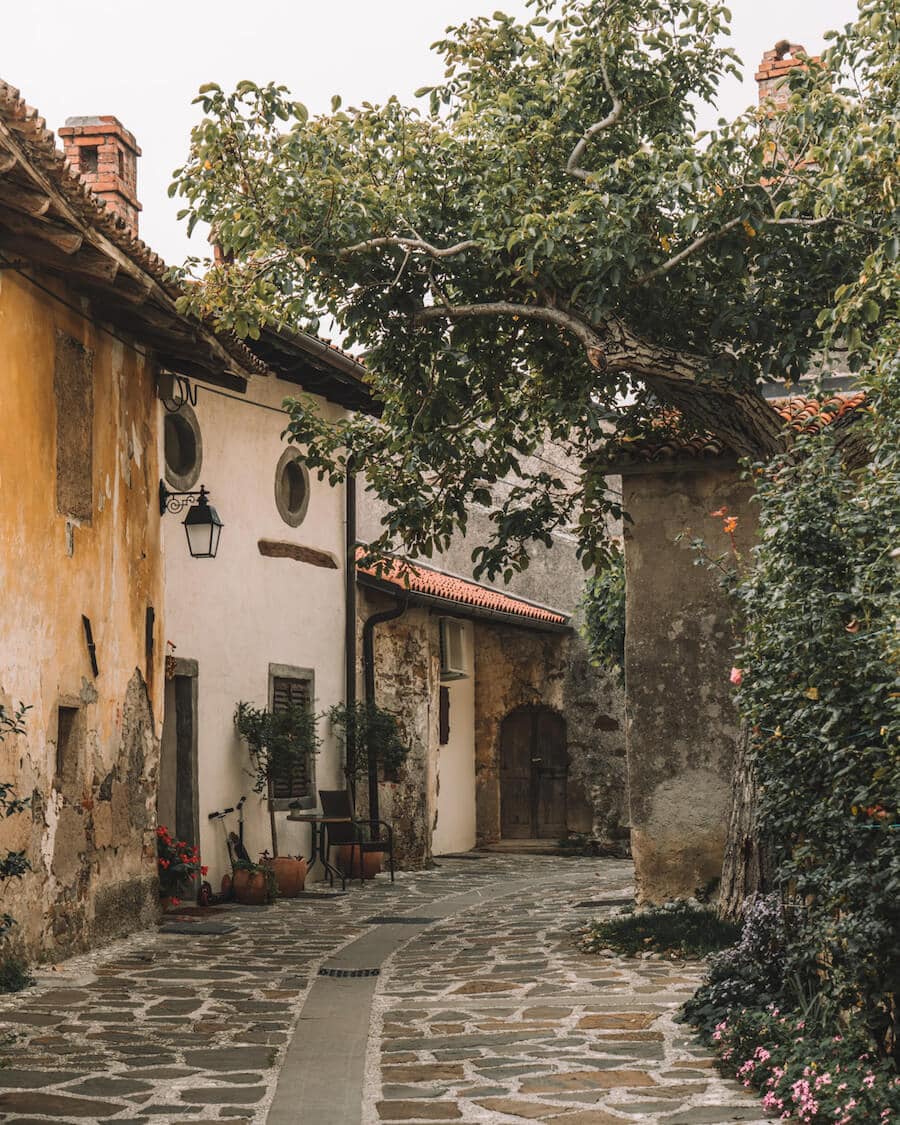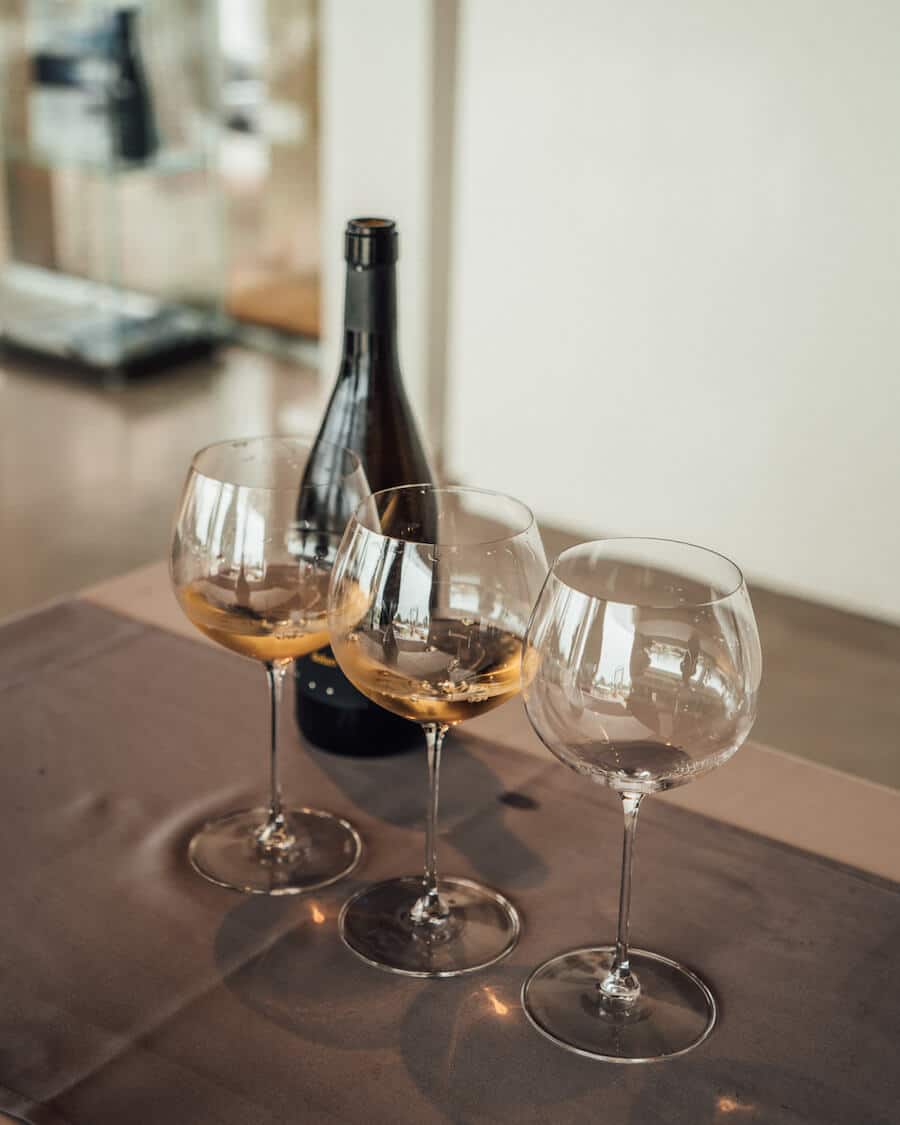 For the final stop on your Slovenia road trip itinerary before circling back to Ljubljana, you'll want to head to wine country in the Goriška Brda region.
If you didn't know you were in Slovenia, you might almost mistake the area for Tuscany, as it sits just 10 km from the Italian border and attracts many tourists from Italy.
I didn't know much about Slovenian wine before this trip, nor did I have high expectations, but boy was I pleasantly surprised. This area is known for its white wines (and I'm typically a red drinker), but I enjoyed every single glass poured for us — no exaggeration.
Many of the wines we tried aren't sold back in the States, so it was quite a treat to be able to give them a taste — I only wish I had brought a suitcase to fill up and send home!
The two wineries that we visited during our day in Goriška Brda were the Edi Simčič Wine Cellar and Iaquin. Edi Simčič has a much larger distribution while Iaquin felt more boutique and rare to find outside of Slovenia.
We loved both of these wineries and while we didn't stay overnight at either, each does offer accommodations which I've detailed below.
Goriška Brda is one of three main wine regions in Slovenia, but what makes this one so special is the unique climate.
The combination of cool winds from the Julian Alps and warm breezes from the Mediterranean Sea make for the ideal weather to grow grapes that turn out wines with the perfect blend of crisp and sweet notes.
As you travel between wineries, you'll also hear about the soil broken down from opoka rocks, which give the wines a beautiful minerality.
During the timing of our Slovenia road trip itinerary, we were lucky enough to be a part of the annual Art Circle.
This is a program that invites artists from all over the world to visit Goriška Brda and use the various wineries as their home-away-from-home and artist's studio.
The artists leave behind the pieces they create during their stay, so future visitors to the wineries are also able to enjoy these fun creations.
What to Do in Goriška Brda
Visit some of the local wineries — I can't recommend Edi Simčič Wine Cellar and Iaquin enough as both have fabulous wines.
Enjoy lunch at the Vila Vipolže, a beautiful Renaissance-style structure and event space. The on-site restaurant, Kruh & Vino, is headed up by one of the best chefs in Slovenia
Stroll through the charming village of Šmartno
Visit a local beekeeper in the area to do a honey tasting and pick up some gifts for loved ones back home.
Depending on what's in season, make sure to try some of the local produce. This area is known for its cherries, apricots, peaches and chestnuts.
Experience the annual Art Circle which happens once a year in October.
Where to Stay in Goriška Brda
Alma Vista – This is the villa accommodations at the Edi Simčič Wine Cellar. While we didn't stay here, we did spend time on the property and with the lovely owner.
The space is beautiful and very welcoming and is in perfect proximity to one of the best wine cellars in the region.
House Iaquin – As mentioned above, we didn't stay at Iaquin but were able to visit the tasting room and meet the winemaker.
The entire property is super modern with a pool out back and stunning vistas of the Goriška Brda landscape. You won't regret planning a stay here!
Helpful Tips for Goriška Brda
In order to identify the wineries with the best quality grapes, look for the names of the winery displayed out front on opoka rocks.
Drink responsibly! To ensure you have the most fun and responsible experience here, I'd recommend hiring a driver or join a group tour so that you can enjoy plenty of wines without the pressure of getting behind the wheel.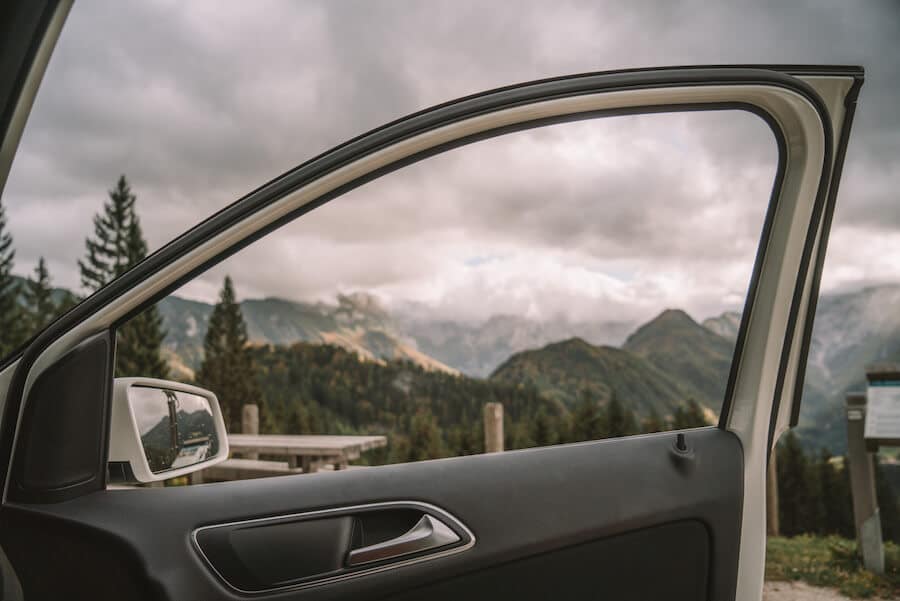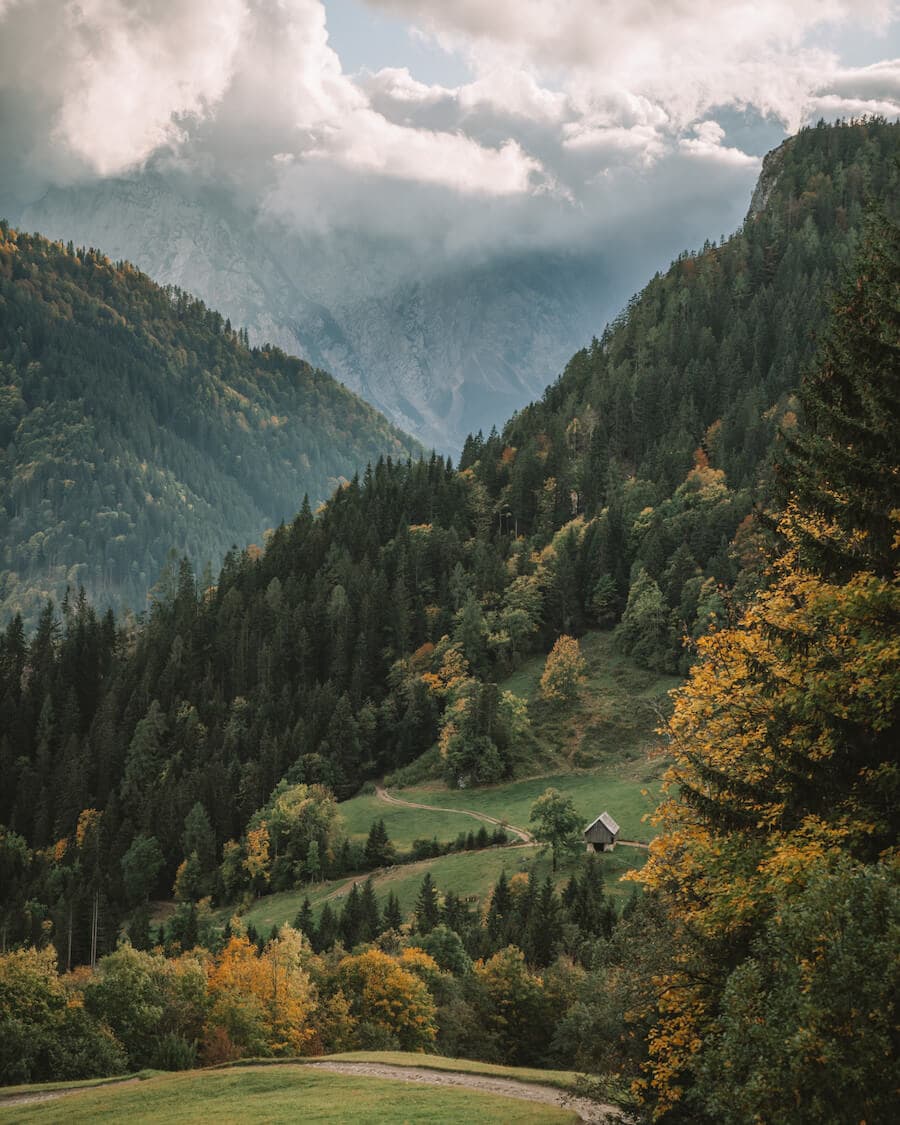 End: Head Back To Ljubljana and Fly Out
(Driving Time: 2 hours, 15 minutes to Ljubljana from Goriška Brda)
The night before you fly out, the Dvor Jezeršek Brnik is a good hotel option to be close to the airport for easy access, or you can head back to Ljubljana and depart the next morning from there.
And that's a wrap on this epic Slovenia road trip itinerary! I hope you found this post helpful in planning your upcoming adventures, and don't hesitate to drop a comment below or find me on Instagram if you have any questions.
Read More Europe Posts
---
Planning a trip right now? Don't miss my go-to websites for booking everything from flights and tours, to accommodation and more:
---
Planning a trip right now? These are all the websites and services I love for booking everything from flights, tours, accommodation and more:
LOVED THIS POST? PIN IT FOR LATER