Stopovers are hands down one of my favorite ways to maximize an airline ticket. Not only does a stopover break up the trip to cut down on exhaustion, but it also allows you to see a new destination you may have not originally planned on visiting. When planning my trip to South Africa, I had the opportunity to stop over in Abu Dhabi with Etihad Airways, and I decided to stay two nights to allow myself a full day of exploring. If you're planning a stopover in the capital of the UAE and have one day to play with, this ideal itinerary will help you see the most beautiful sites and top things to do in Abu Dhabi without feeling rushed or overwhelmed. Andale!
FIRST OFF, HOW DO YOU EVEN BOOK A STOPOVER TO ABU DHABI?
In truth, stopovers sound much more complex than they actually are, and the easiest way to book them is by inquiring with the airline over the phone. Mine was booked through Etihad Airways as I was flying from Washington DC to Johannesburg, South Africa with a layover in Abu Dhabi.
Etihad is great because they allow stopovers (not all airlines do) and make them super easy to book! I love this handy cheat sheet by the Huffington Post on airlines that allow stopovers. With Etihad, booking a two night stopover is perfect in my opinion as the airline has a great deal where if you fly economy class you can get your second night at a hotel for free. Furthermore, if you book a ticket in business class you get a free night's stay in a 5-star hotel and first class guests receive two free nights accommodation. So good, right? Check out the Etihad stopovers page for more info.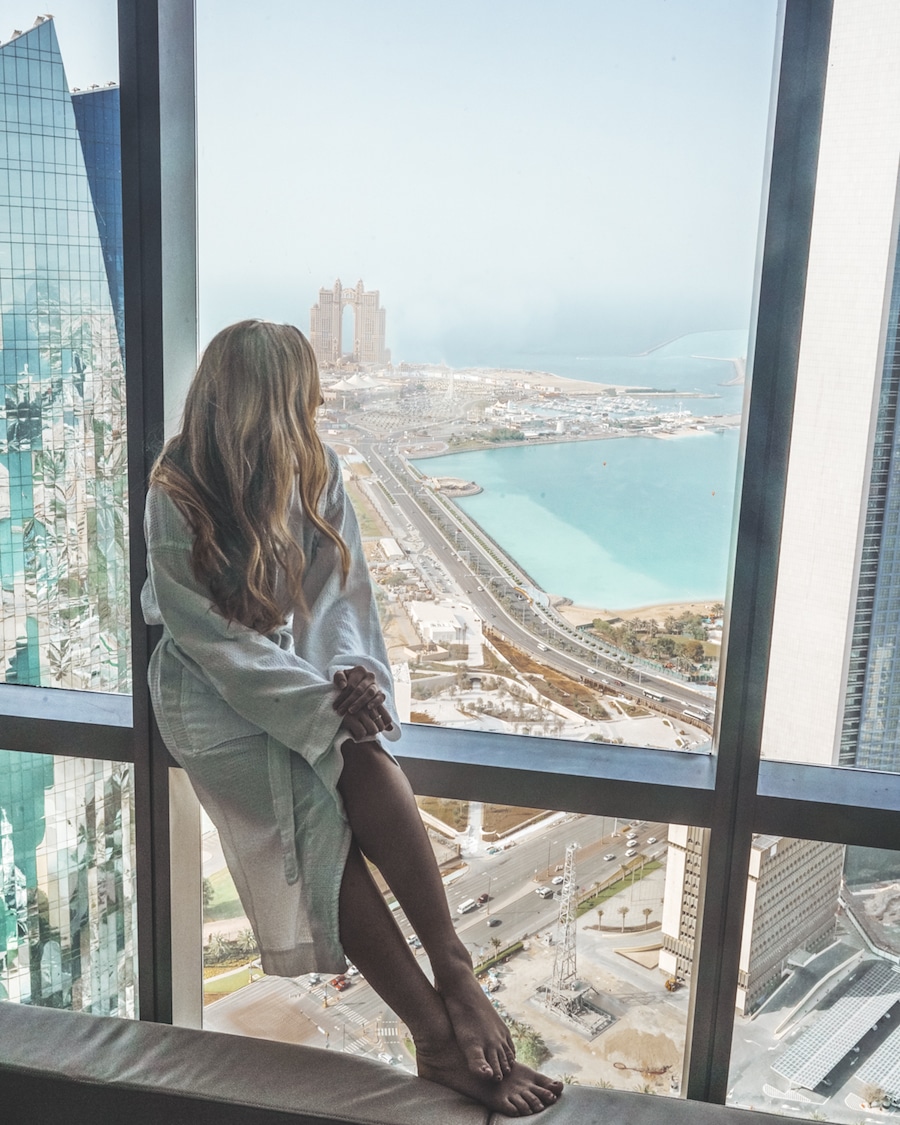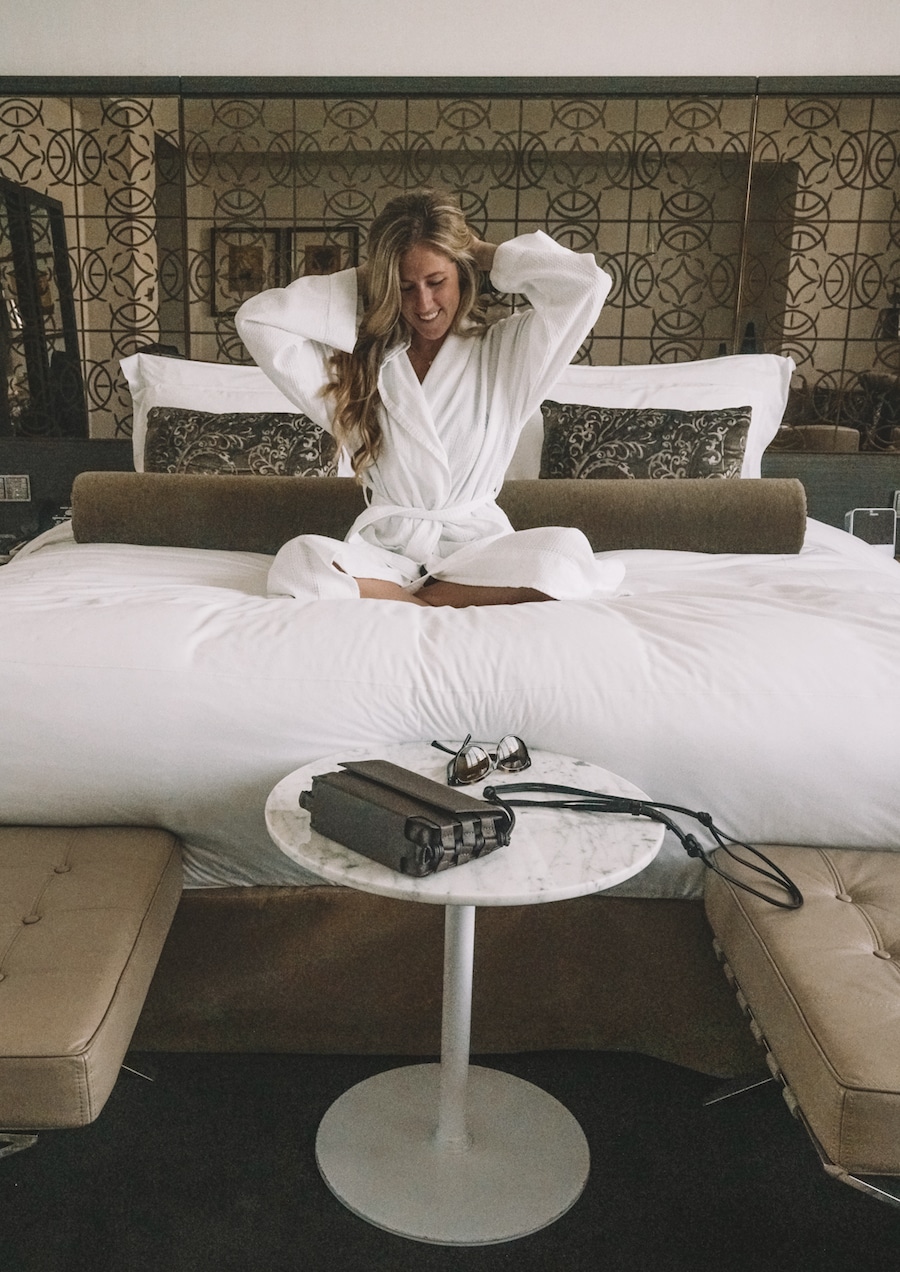 This is a 5-star property in Abu Dhabi and one of the nicest in the UAE capital. At 300 feet high, the hotel's observation deck offers the highest views overlooking the city. I loved staying here because there was so much to do on site that it cut down on my time and costs driving back and forth to other hotels when I would have visited here regardless.
The hotel is a quick 30 minute taxi ride from the airport
Don't miss their breakfast buffet at Rosewater — it's literally one of the best I've ever experienced
The hotel is a 5 minute walk from the beach and also features three swimming pools on site
There are 12 different dining options in the hotel — if you like Japanese, don't miss Tori No Su
Find the blue agate elevator, it blew my mind!
Prices start at around $220 per night
GETTING AROUND
There are plenty of taxis around Abu Dhabi and I found it to be super easy to find them as most hotels and major sites have taxi stands where drivers line up and wait. If you're taking a taxi from the airport to your hotel, I would recommend walking outside to the taxi stand rather than utilizing any services from inside the airport or going with people who approach you as I was quoted about 3x the amount.
WHAT TO DO 
Morning: The Sheikh Zayed Grand Mosque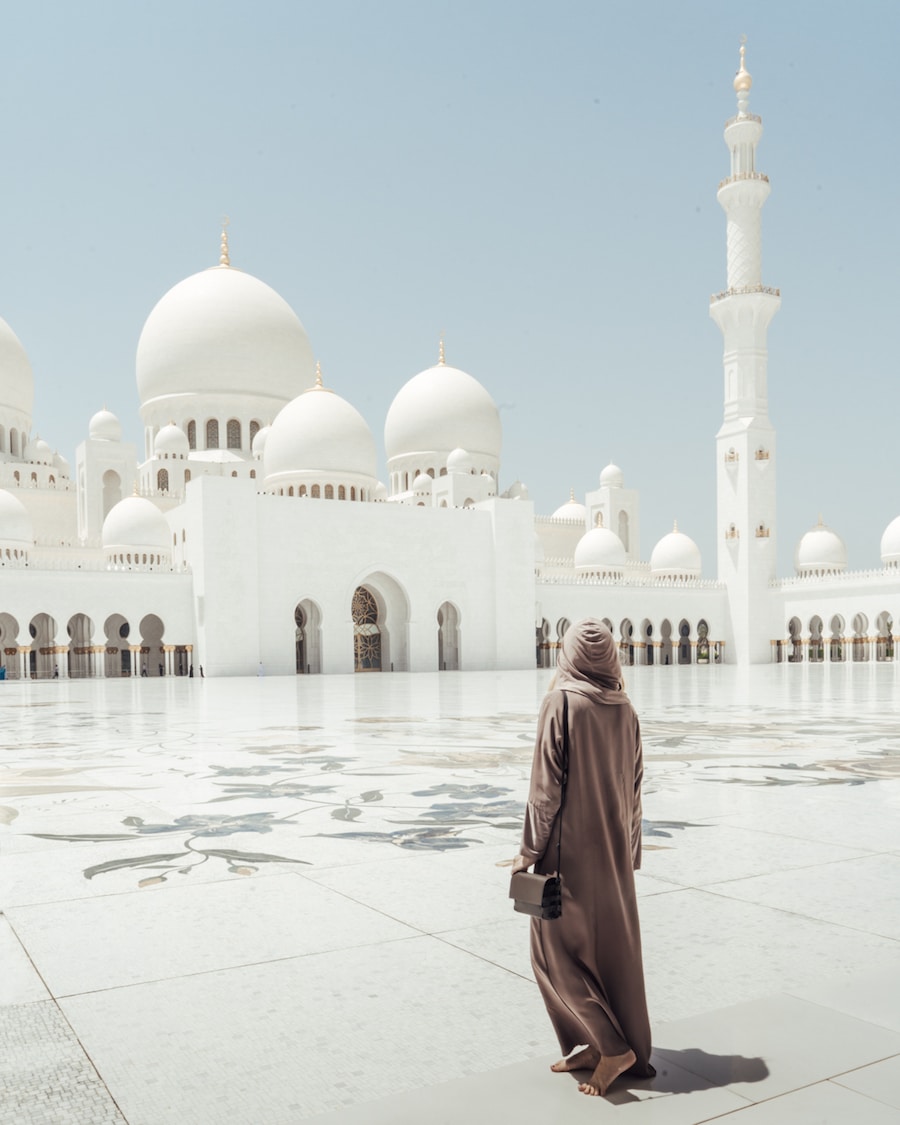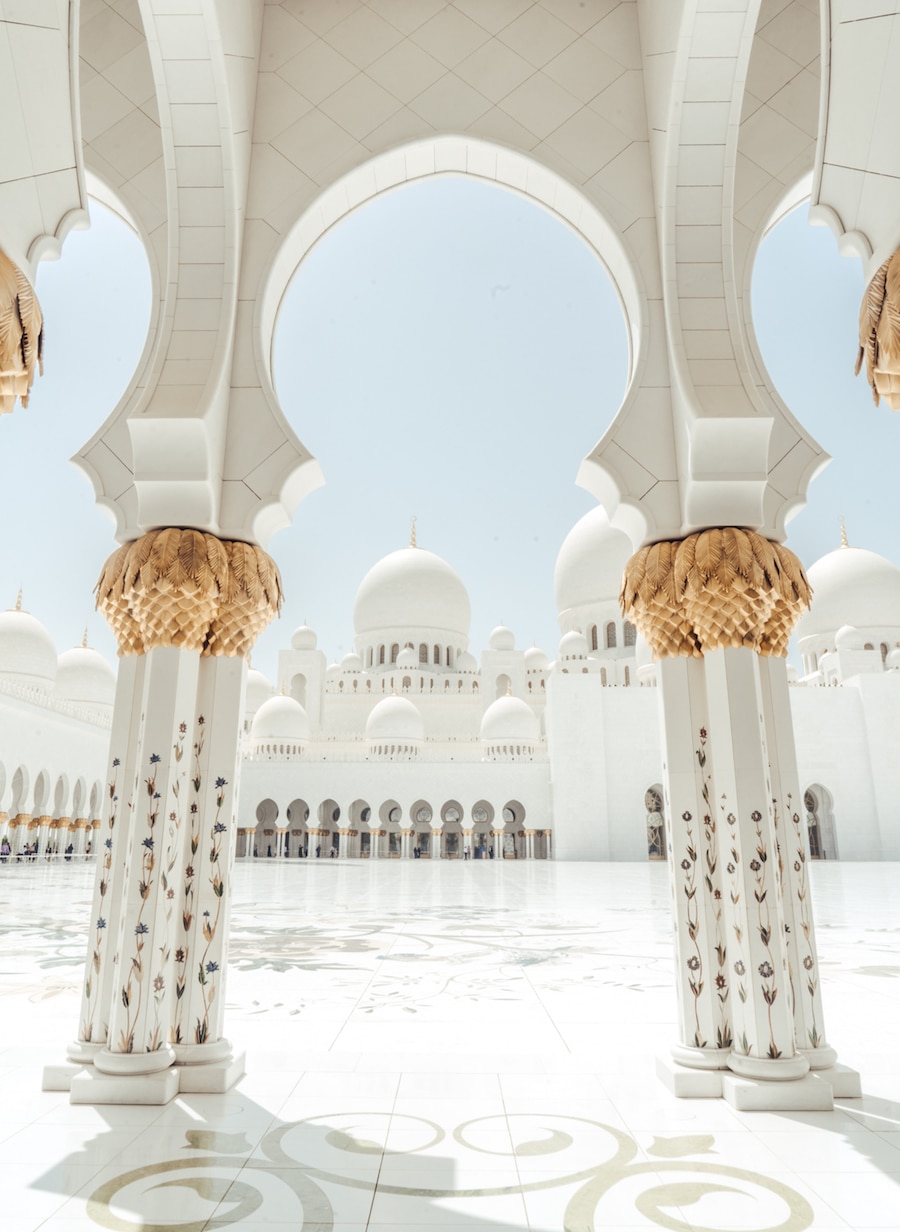 The Sheikh Zayed Grand Mosque is the most iconic landmark in Abu Dhabi and is a must on a quick stopover. Not only is it free to visit (whoop whoop!), but it's also easily accessible, just a 25 minute taxi ride from the Jumeirah Etihad Towers, which is located in an area with many other hotels.
Tours run at different times on different days of the week (usually two in the morning and one or two in the evening/sunset), so if you plan on hopping on one of the tours make sure to check the schedule in advance. I wasn't able to join a tour, but I've been told that they allow you to hop the ropes, so if you're trying to get great photos this is probably your best bet.
After your visit, head to the Coffee Club on site to refuel before continuing on with the itinerary!
Important Info: Visiting times are Saturday-Thursday 9am to 10pm. The mosque is closed to visitors on Fridays for worship and reopens at 4:30 PM. There is a restricted schedule during the month of Ramadan, so check your calendar!
Time Needed: 1 -2 hours
Taxi price from Jumeirah Etihad Towers: About 45AED ($12 USD)
Mid-day: The Louvre Abu Dhabi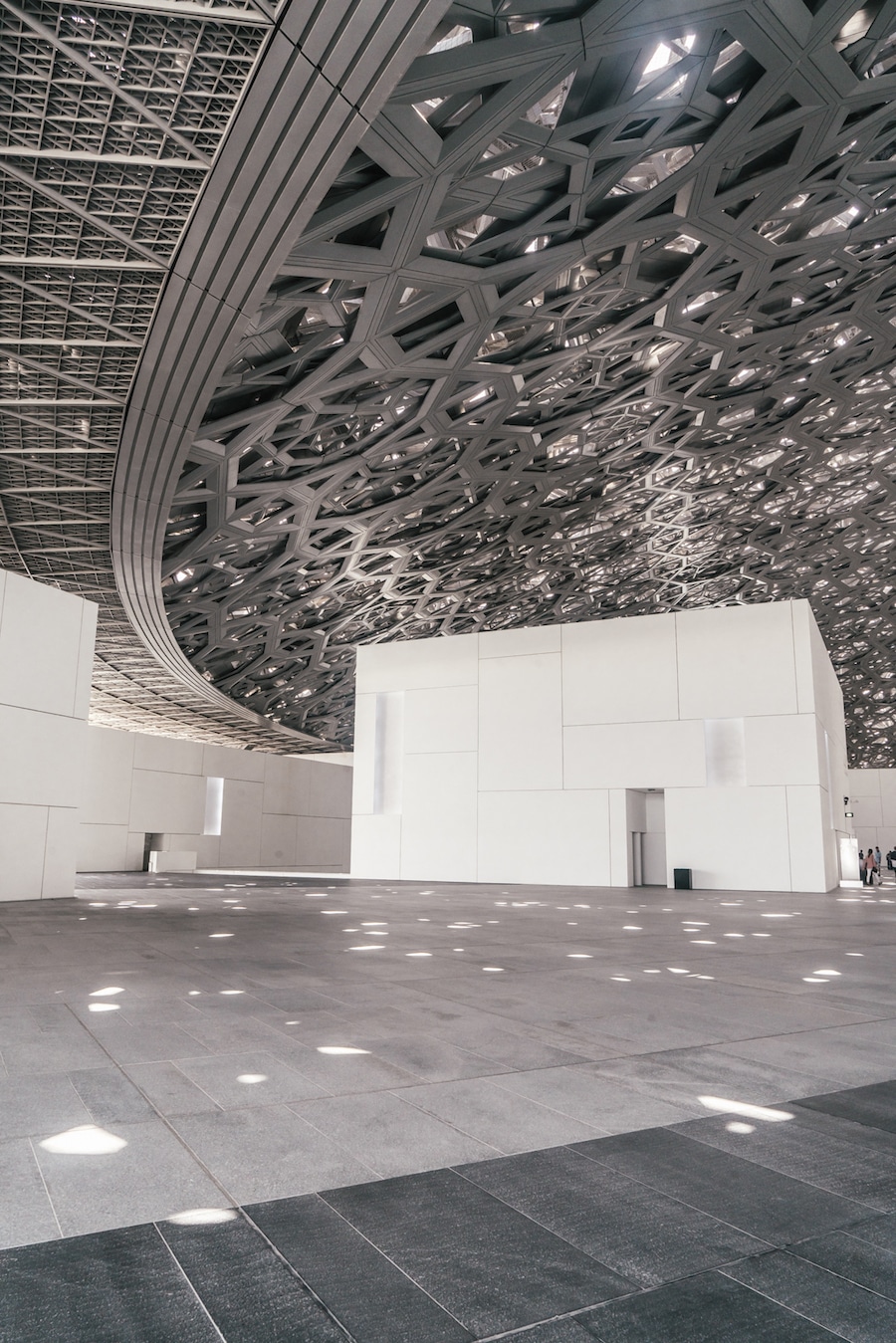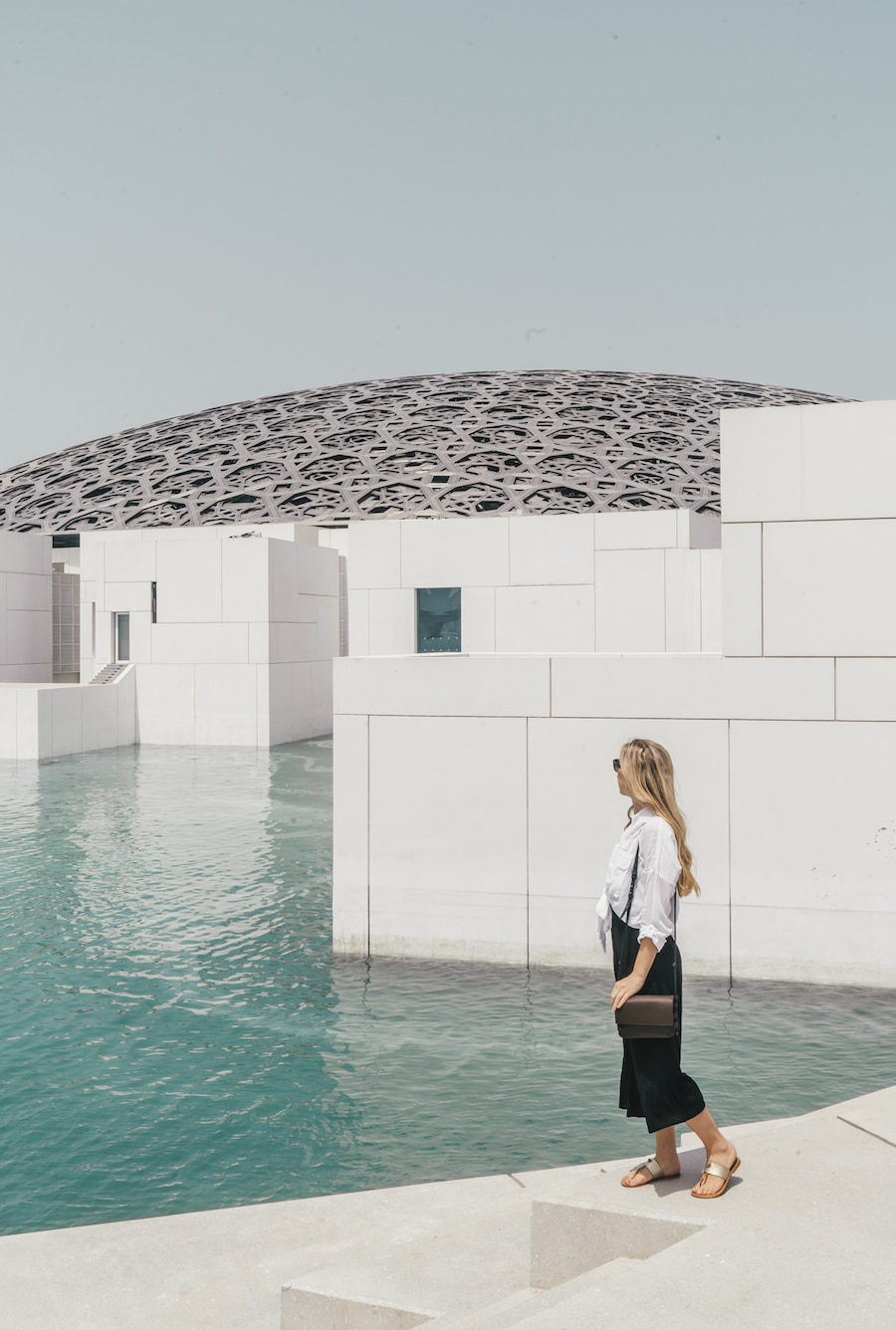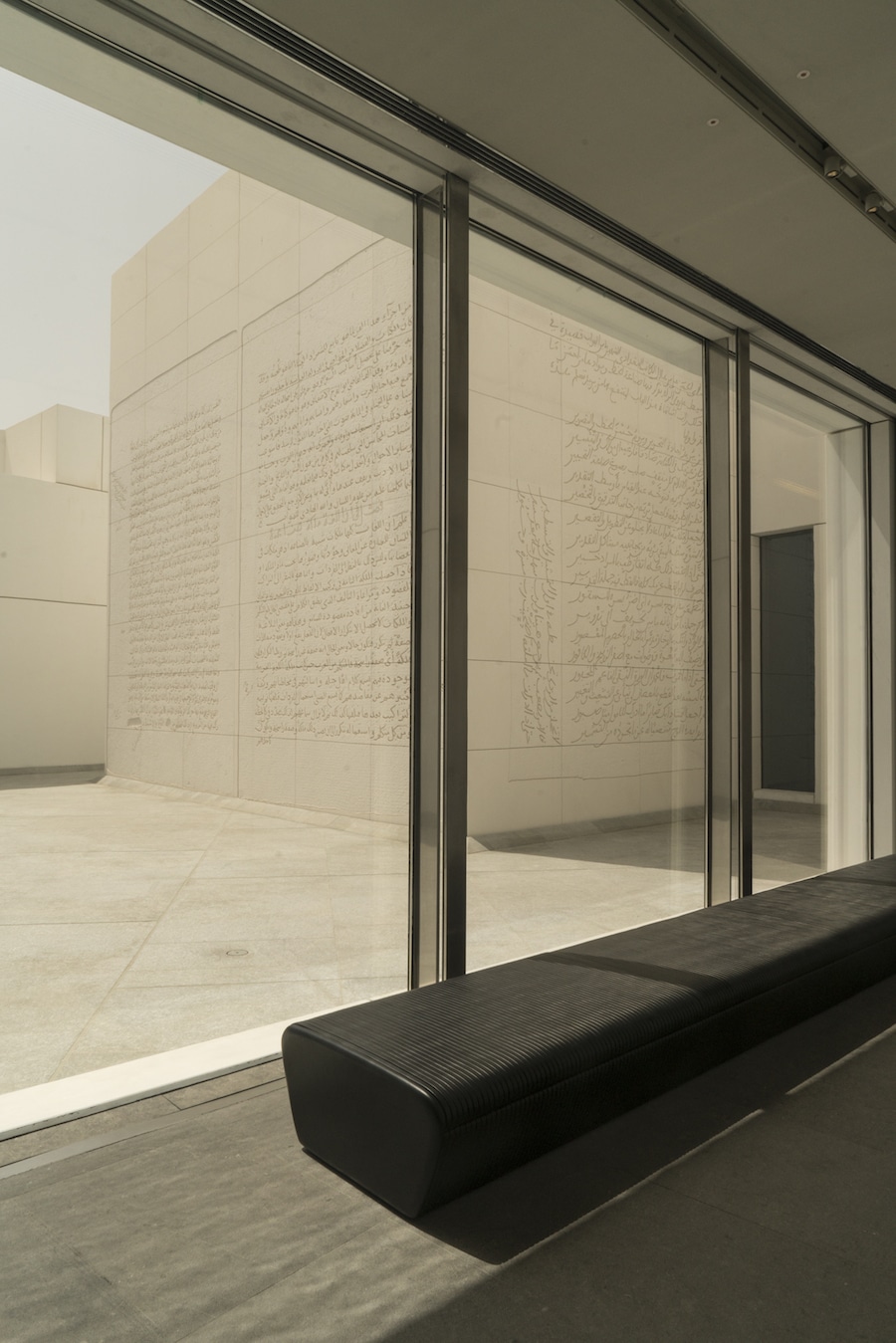 The new Louvre Abu Dhabi just recently opened in November of 2017, so visitors to the UAE have another incredible site to check off their lists while visiting this Middle Eastern city. The incredible structure conceptualized by renowned architect Jean Nouvel is reason enough to visit (check out this awesome time-lapse of the museum's construction), but art lovers will also enjoy the Museum Galleries and special exhibitions that aim to shine a light on our shared stories of humanity across different cultures.
Important Info: Closed on Mondays! Tickets can be bought online or on site at the ticketing counters. Admission is 63 AED for adults, 31.50 AED for anyone ages 13-22 and complimentary for children under 13. Disabled visitors and journalists may also get free entry.
Time Needed: Approximately 2 hours
Taxi price from Grand Mosque to Louvre: 51AED ($14 USD)
Late Afternoon: The Pool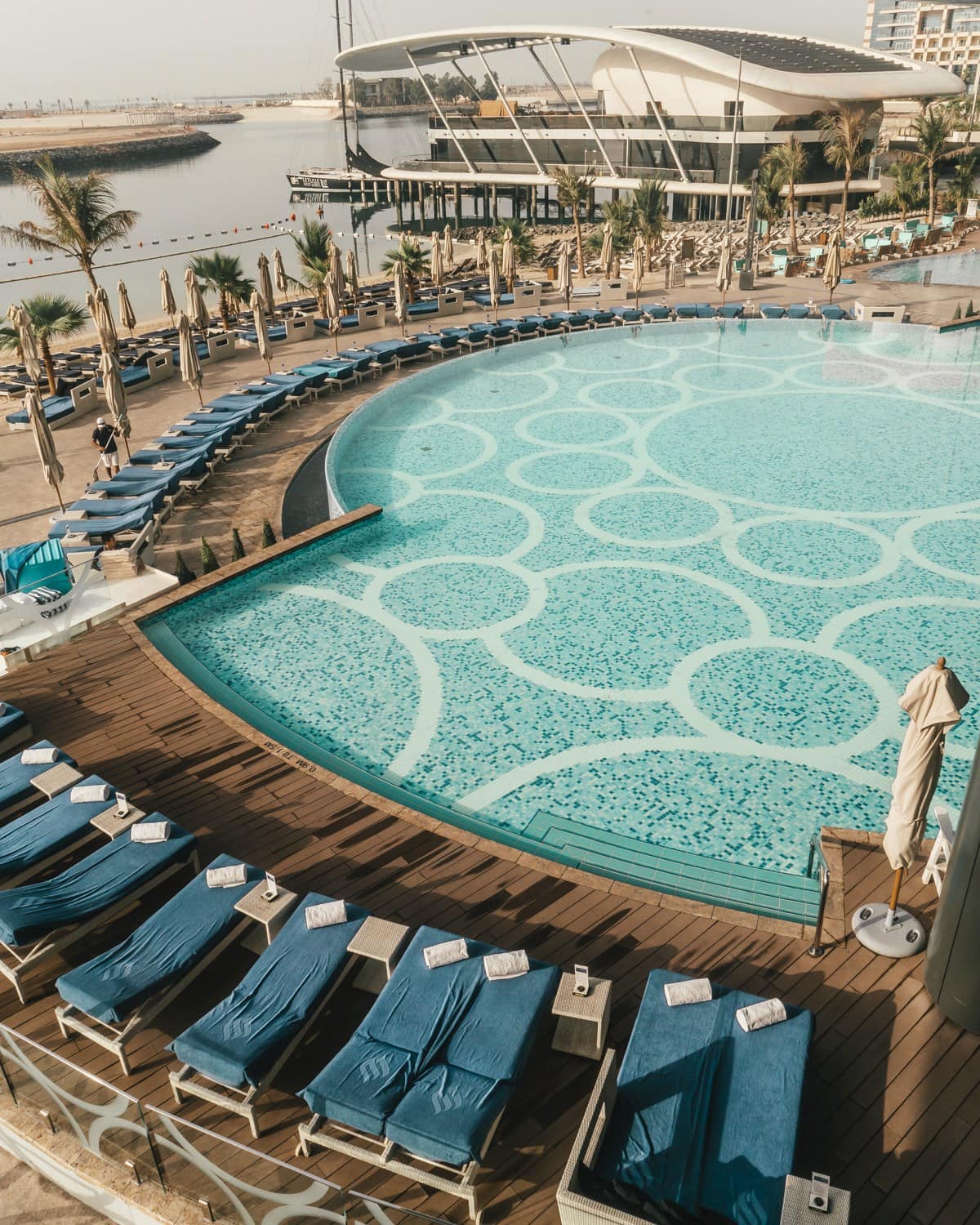 After a busy morning and afternoon of sight-seeing, head back to the Jumeirah Etihad Towers for some R&R in the Arabian heat. The Jumeirah is the perfect location for this as there are three pools on site, but the public and private beaches are close by if you prefer lounging by the sand.
Time Needed: However much time you'd like!
Taxi price from the Louvre to Jumeirah at Etihad Towers: 50AED ($13.50 USD)
Sunset: Observation Deck at Jumeirah at Etihad Towers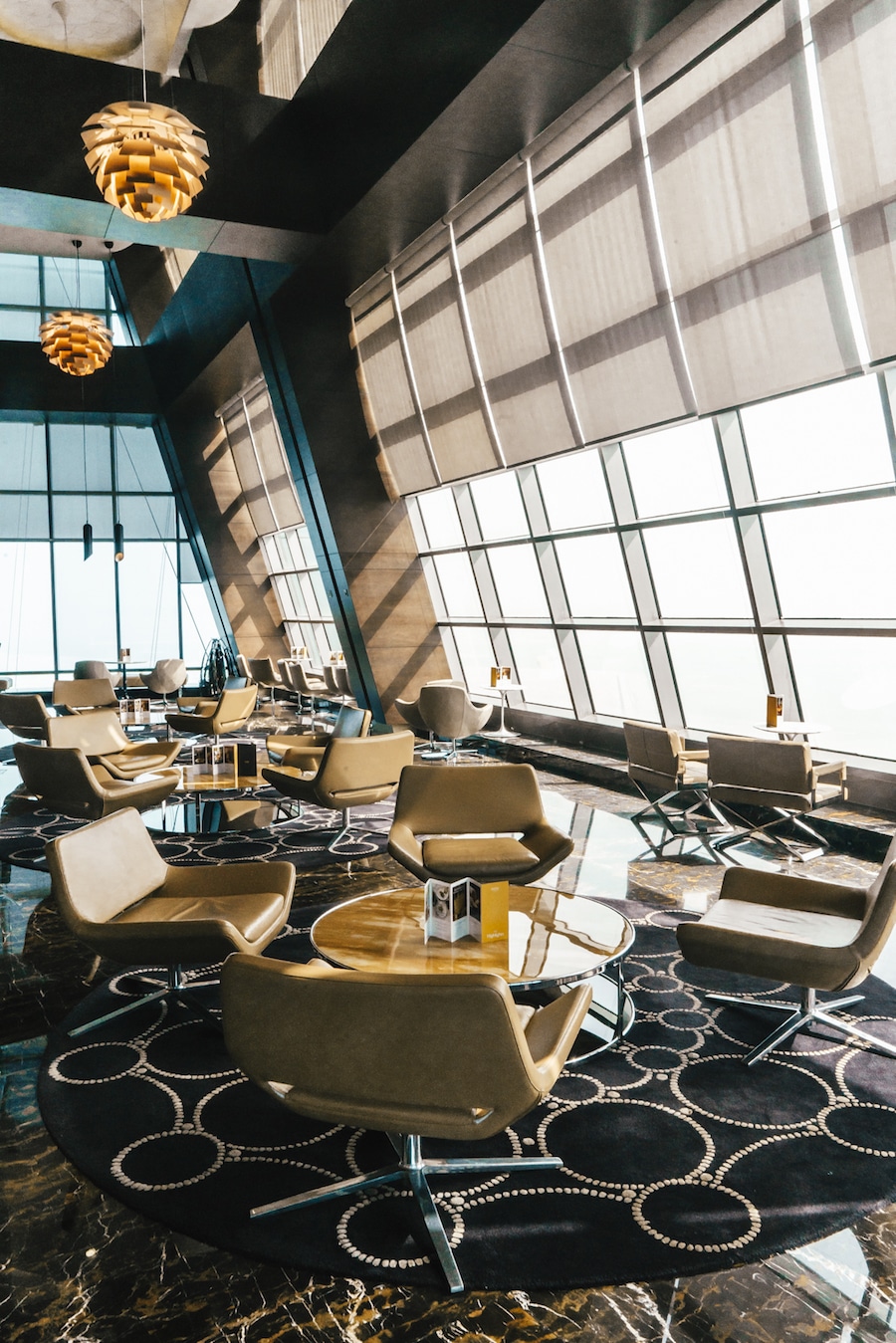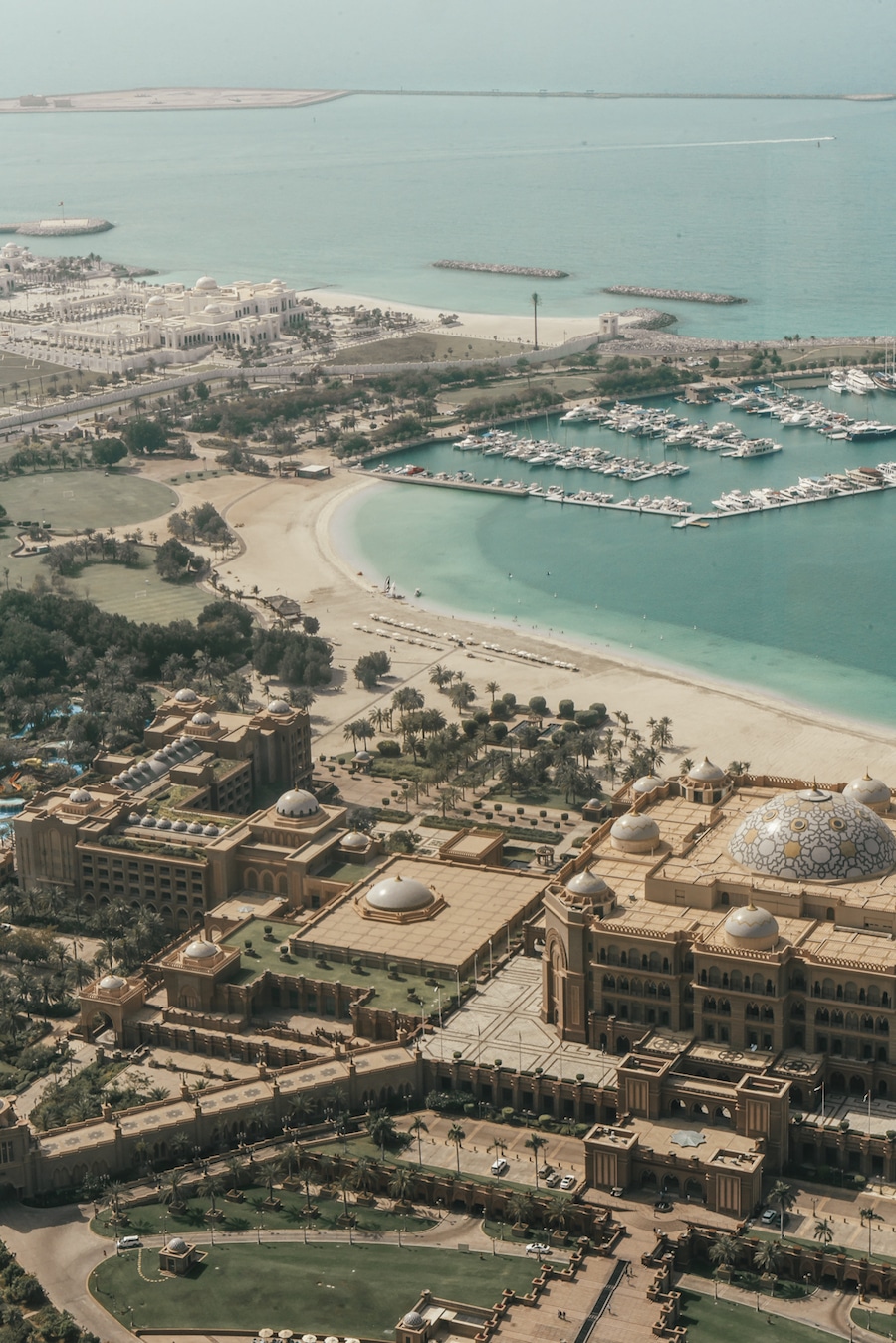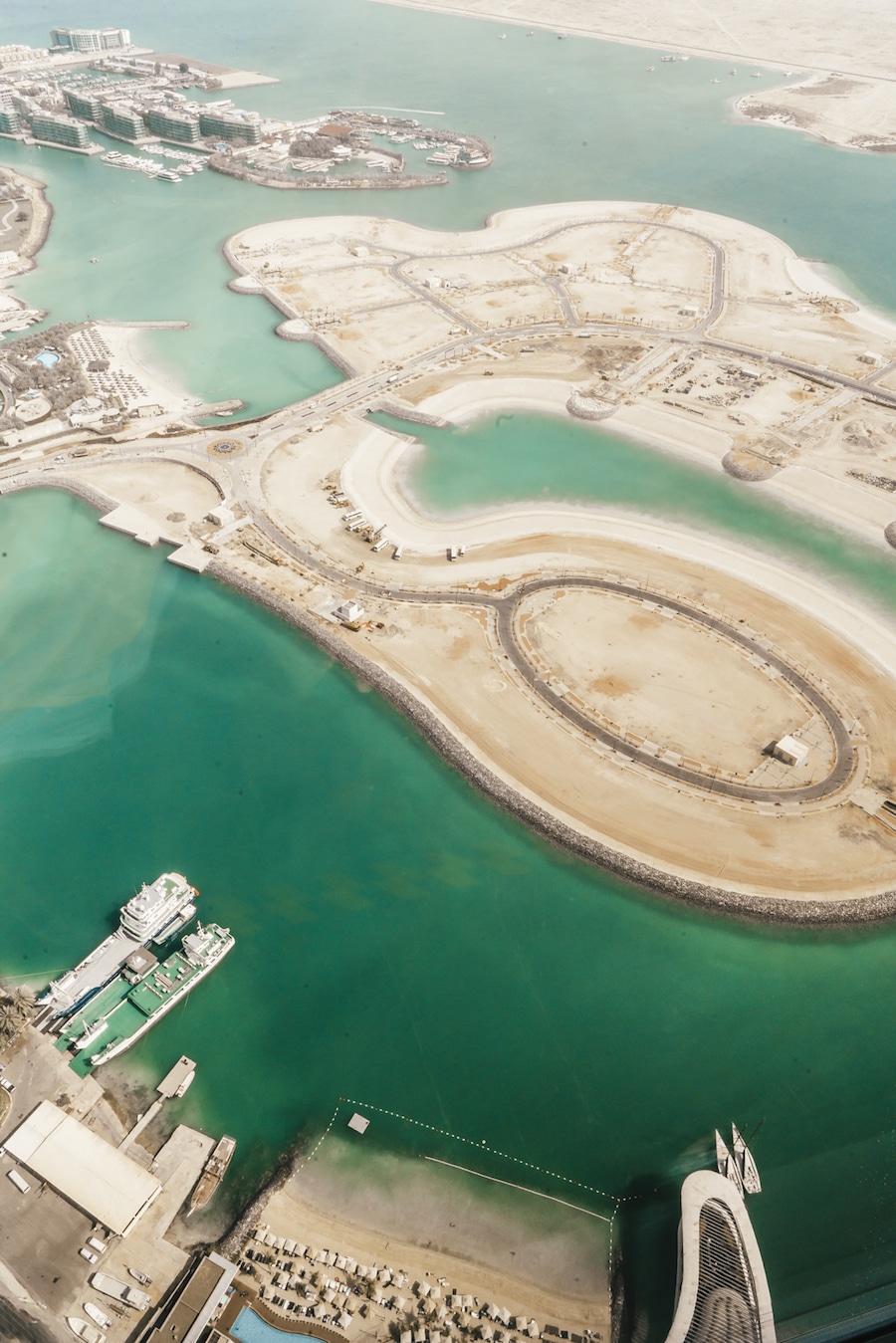 There's no better place to view your first Abu Dhabi sunset than at Jumeirah Etihad Towers' Observation Deck, which is the highest point in the entire city and provides 360 degree views. Go a bit early to ensure a great seat on the sunset side and order up some snacks like dates while you take in the last bit of sunlight over the desert.
LOVE THIS POST? PIN IT FOR LATER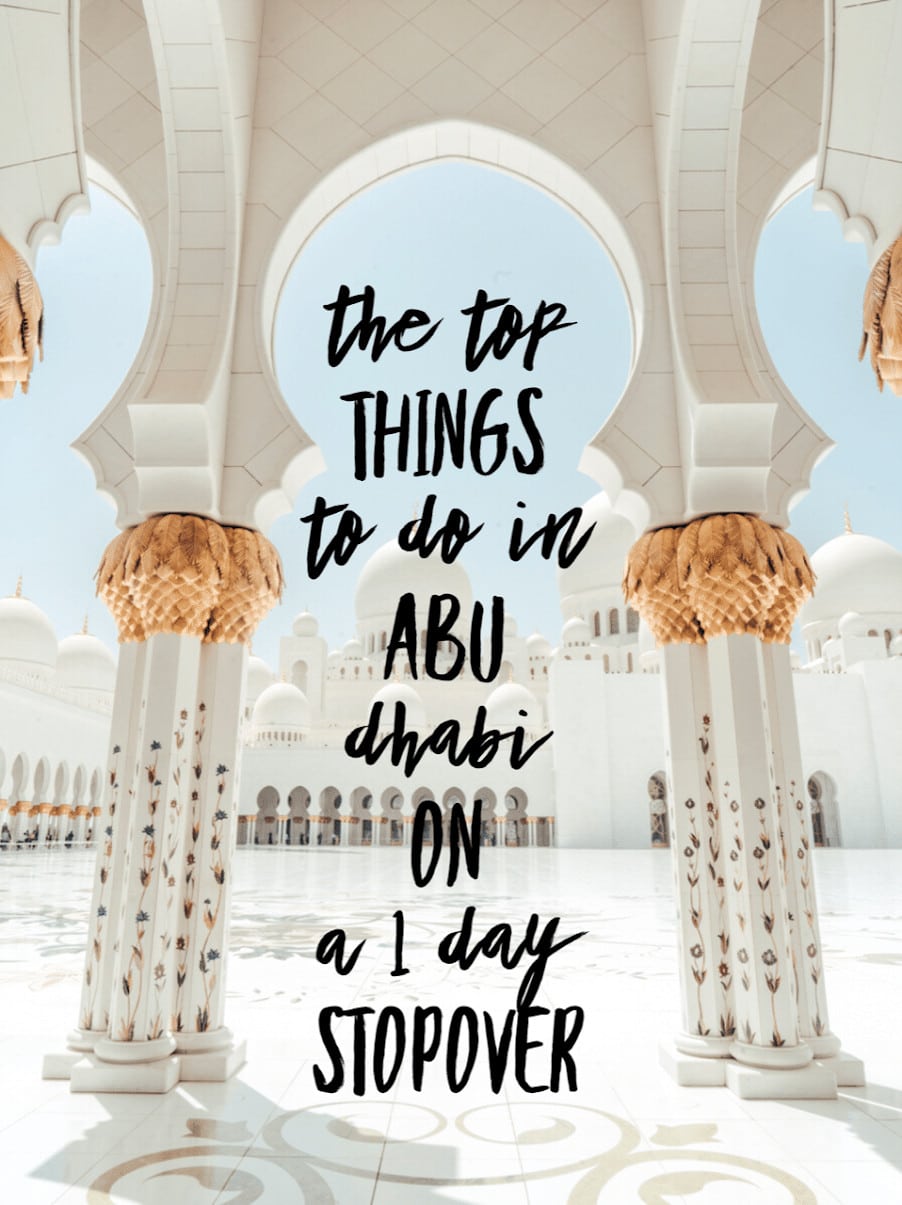 ***
Live Like It's the Weekend was graciously invited as a guest of Jumeirah at Etihad Towers, but as always, all opinions are my own and I would never promote anything I don't freaking love. 
Read Next: