Utah is without a doubt one of the most beautiful and underrated states in the entire country, and if you're flying into Utah chances are you're likely traveling through Salt Lake City. When I did a big road trip through Utah, Colorado and Wyoming a couple of years ago, SLC was our starting and ending point, and it made for a great base to kick off our trip.
But whether Utah's capital is a quick stopover or your final destination, you're probably wondering what the coolest things to do in Salt Lake City are.
I'll be honest—I didn't have the highest expectations for Salt Lake City. To me, Utah's gems are its natural landscapes and epic geological wonders (other than Park City, which I adore). But Salt Lake? Not that interested.
However, this city surprised me in a few ways. First, the scenery surrounding Salt Lake is STUNNING. The city sits in a valley (that was once the ancient Lake Bonneville) surrounded by mountains, so it's quite picturesque. The food was much better than I imagined and there was tons of street art everywhere which I was not anticipating at all.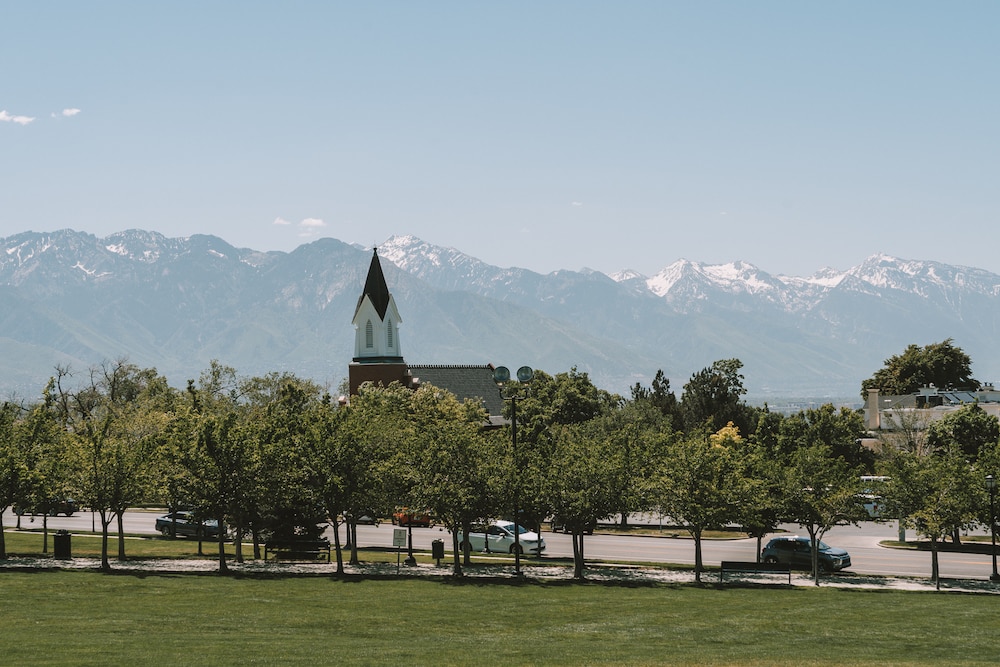 When we first arrived in Salt Lake, we were a bit unsure of what to do or where to go, but after finding our footing, we discovered that Salt Lake City houses some wonderful restaurants, fun day trips, nice views, and photoshoot opportunities, as well as an impressive array of activities and sites to help you better understand the history and culture of SLC.
I'm sharing some of the gems we found in this post so that you don't miss the coolest things to do in Salt Lake City during your visit. Definitely go in with an open mind, because there's a lot more to Utah's capital than the religious fanaticism it can be stereotypically associated with.
If you're looking for a comprehensive and diverse mix of things to do in Salt Lake City, then this guide will hopefully show you the way!
The Best Things to Do in Salt Lake City
French Breakfast at Eva's Bakery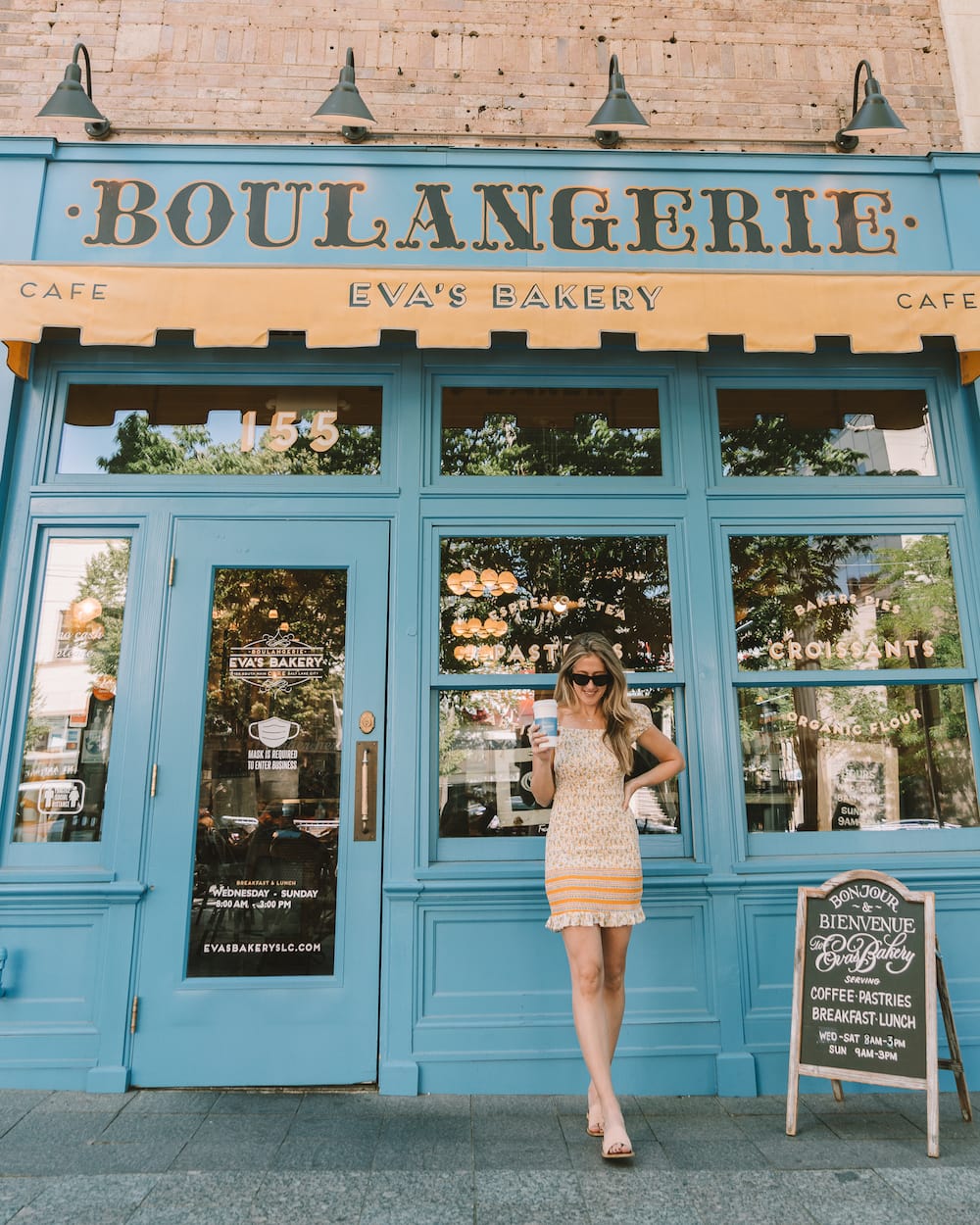 Located right in the heart of Salt Lake City resides a precious bakery that will transport you out of Utah and onto the patio of a true Parisian boulangerie. Eva's Bakery is a wonderful restaurant to stop at for breakfast before exploring some fun things to do in Salt Lake City.
This photogenic French bakery serves up some of the best coffee and pastries in town, making it a very popular place in the mornings and early afternoon. Eva's Bakery is known for its classic Croque Madame as well as its authentic European cappuccino—and if you're really wanting to fill your belly before your full-day itinerary, indulge in one of their cinnamon rolls.
Eva's offers French bistro-style al fresco dining under the protection of a large, shady tree, which luckily means you won't have to deal with the blistering SLC sun beating down on you while you take a bite out of your delicious croissant.
If French boulangerie doesn't sound appealing, just head next door to Three Pines Coffee for a classic cup of cold brew and a small bite to eat in a more minimalist and modern setting.
Explore Downtown's Funky Murals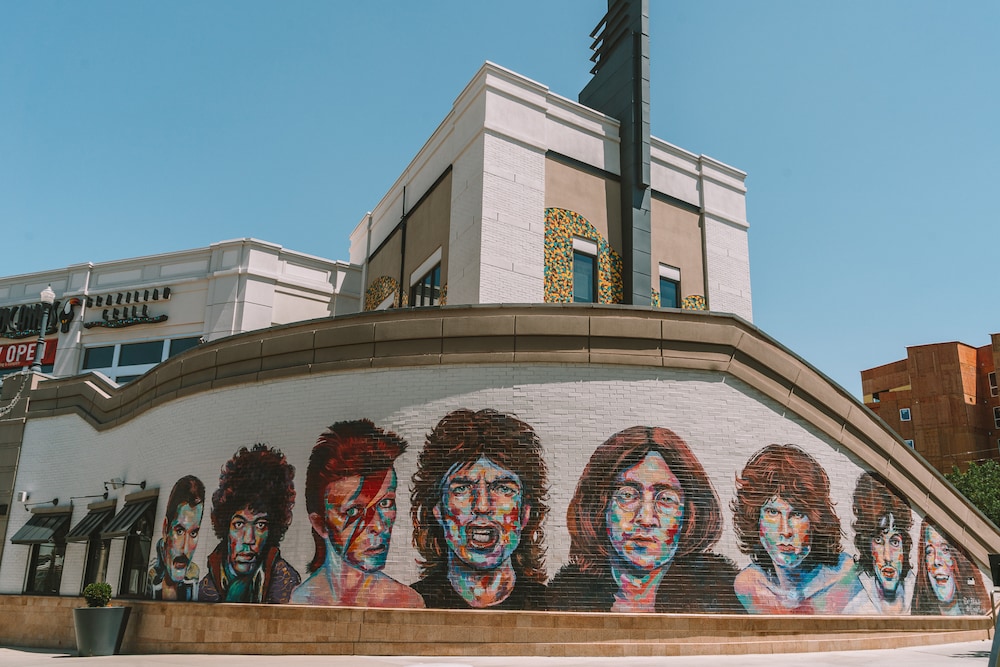 One thing that I did not expect to see during my visit to Salt Lake City was the abundance of fun street art that dresses the city. Though you are sure to see many of the murals while simply driving around, it's not a bad idea to plan a self-guided street art tour to ensure that you don't miss any of the amazing wall paintings.
If doing a self-led tour is something that is of interest to you, take a look at this post from Wayfaring Views for a comprehensive list of each mural as you plan your excursion! Out of all of the things to do in Salt Lake City, this is by far one of the most unique.
Whether you want to see each and every piece, or you prefer to just hit up a few top spots, make sure that you check out some of my personal favorites:
My Favorite Murals:
"Come in & Remember What a Book Smells Like"
Location: Ken Sanders Rare Books (if you're a book nerd like me, you'll want to go in here too)!
"Belief in the Making" by Dave Arcade
Location: Up the street from Ken Sanders Rare Books
"Legends of Rock"
Location: The Gateway Mall
"Utah Jazz" by Karabo Poppy
Location: On the side of Valter's Osteria, 173 W. 300 South, Salt Lake City
Enjoy City Views at the Natural History Museum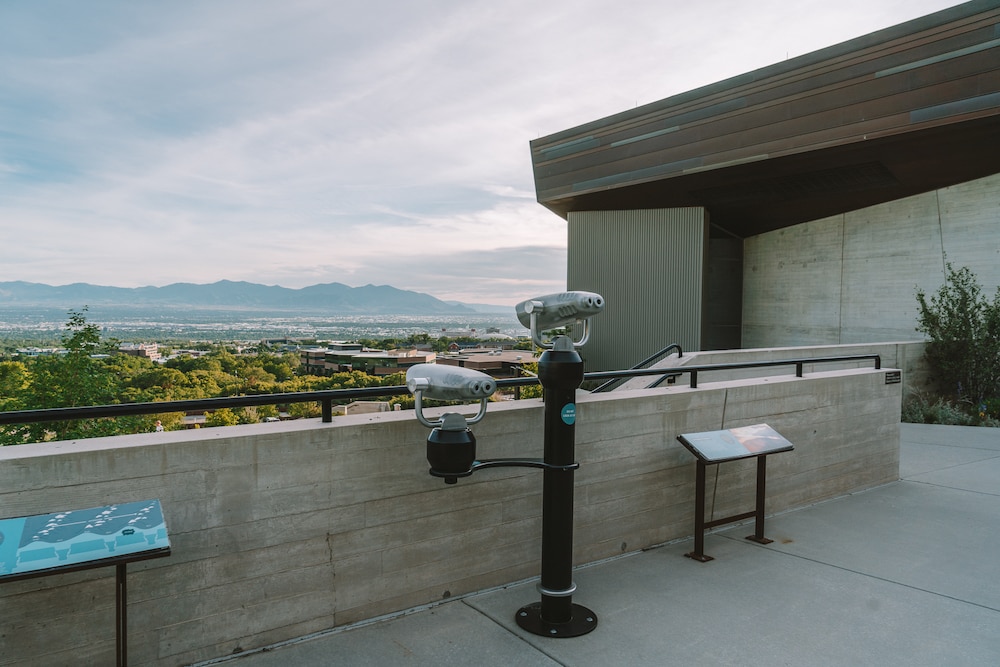 If you're a museum geek, then the local Natural History Museum is one of the many fun things to do in Salt Lake City you'll enjoy. It's a great spot to experience the more cultural side of Utah's capital if that is something that you seek when traveling.
However, the highlight of visiting the Natural History Museum for me was getting to take in the epic views that are an added bonus from the property. Visitors are able to see the entire city in addition to the mountains that surround Salt Lake City. It is also a unique opportunity to really catch a glimpse at the modern architecture that floods SLC.
If you're trying to narrow down what to see in Salt Lake City, then this 100% needs to be at the top of your list. Best of all, if you are looking to kill two birds with one stone, there are a few running and walking trails around the National History Museum, so you can get a little outdoor activity in while you're at it.
Day Trip to the Bonneville Salt Flats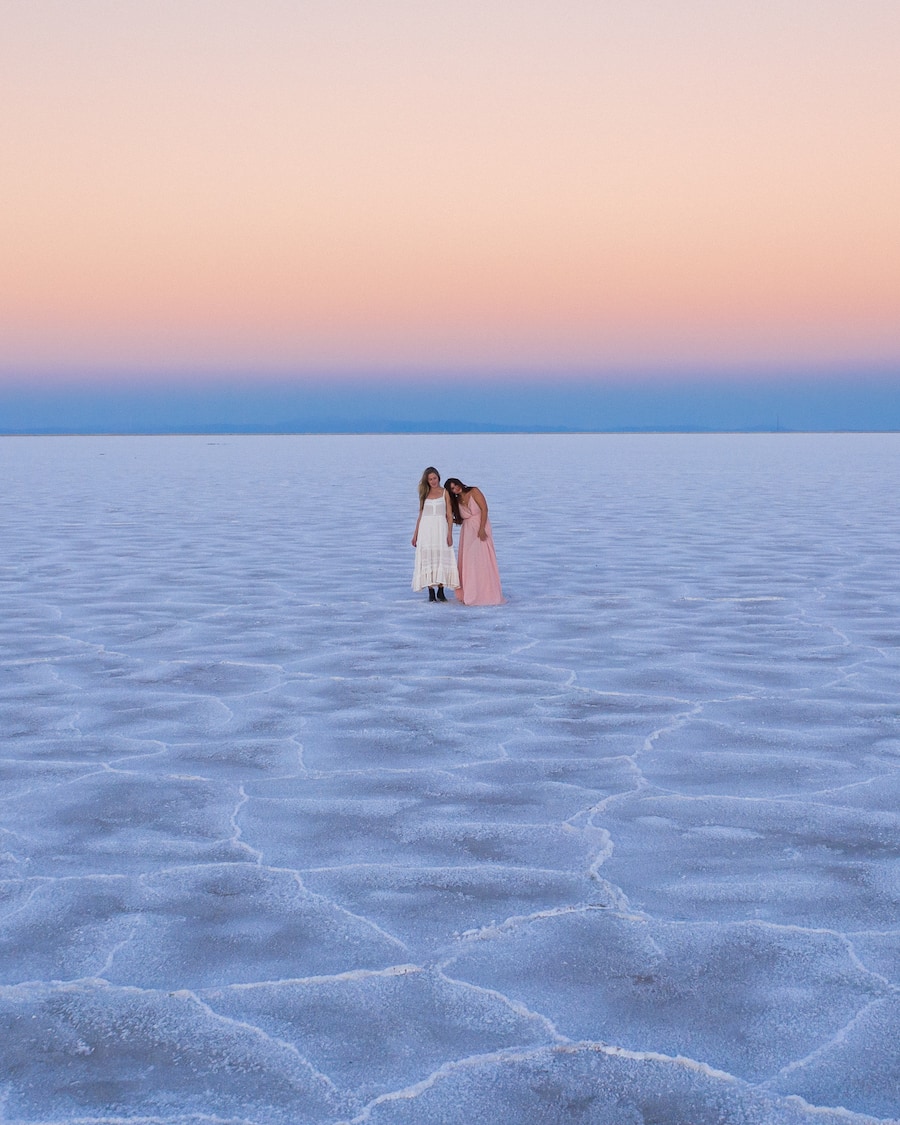 If you are able to extend your trip to Salt Lake City past one day, then you absolutely must plan a day trip to the Bonneville Salt Flats. This epic experience truly can't be missed and it's 100% worth the two-hour (max) drive that it takes to get there.
I hadn't seen anything quite like the Bonneville Salt Flats before, and if you are as avid about photography as I am, then you will be blown away by the unreal photos that you will be able to capture as the sun sets on this ethereal landscape.
If you have any big life changes occurring such as an engagement or a new baby on the way, the Bonneville Salt Flats are a beautiful spot for portrait photos to be taken, and there are a lot of local photographers that take clients to shoot there.
While there are many nature-oriented things to do in Salt Lake City, these salt flats take the cake in terms of being the most unique outdoor experience in the area.
Read More: Ultimate Guide to the Bonneville Salt Flats
Take in the Architecture at the Public Library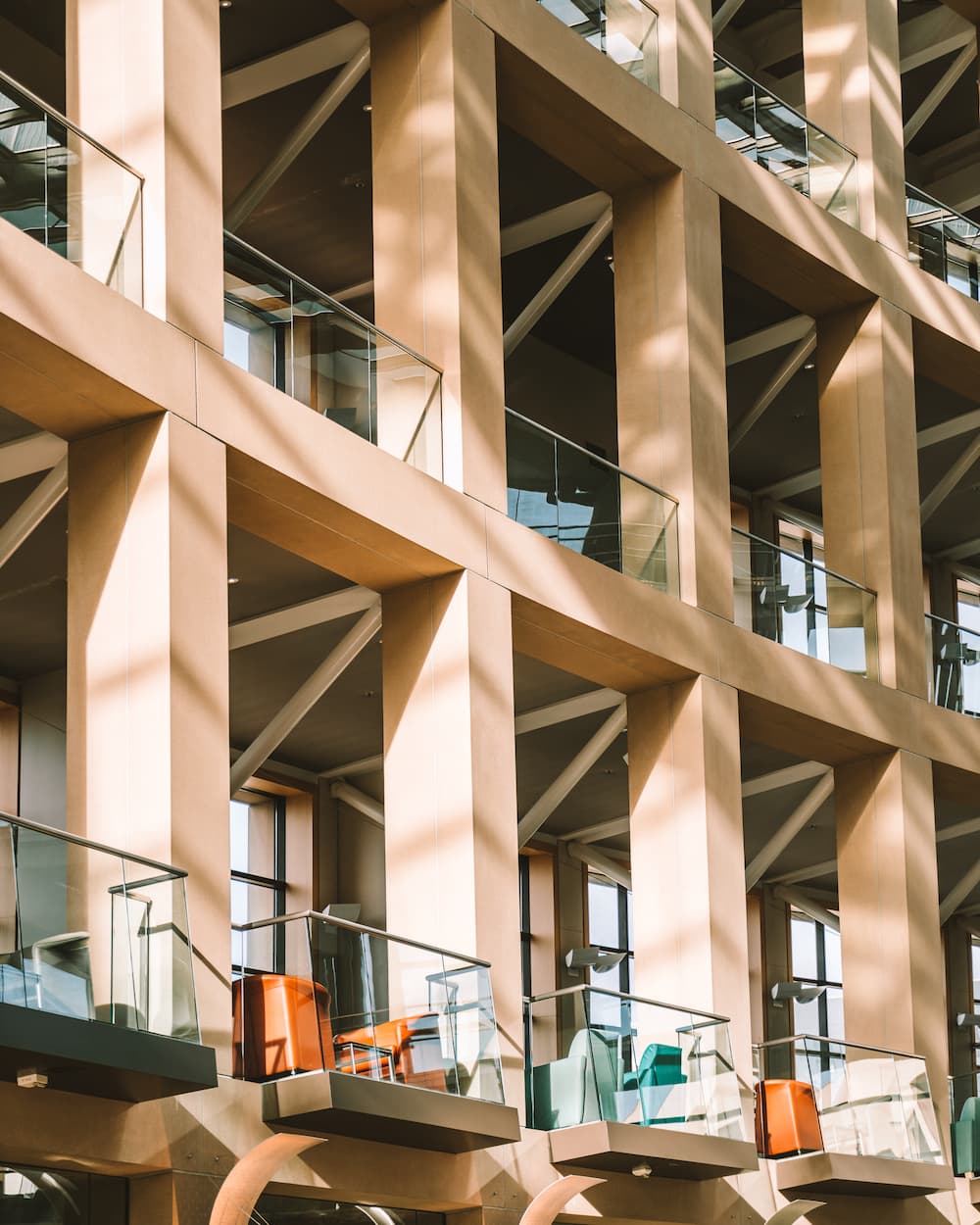 A public library might sound like a boring pit stop in other cities, but in Salt Lake? It's a spectacle. Salt Lake City's Public Library is probably one of the most beautiful buildings in the city. If I were an SLC resident, you'd probably find me there every day working away on my blog because it's just so pretty!
Though it was a little empty and shut down due to Covid while we were there, the architecture and surrounding courtyard are still gorgeous. At the very least, grab a coffee and take a little stroll through during golden hour when the light sparkles off the glass windows.
---
Read More Utah Posts
---
Get SLC's Legendary Mexican at the Red Iguana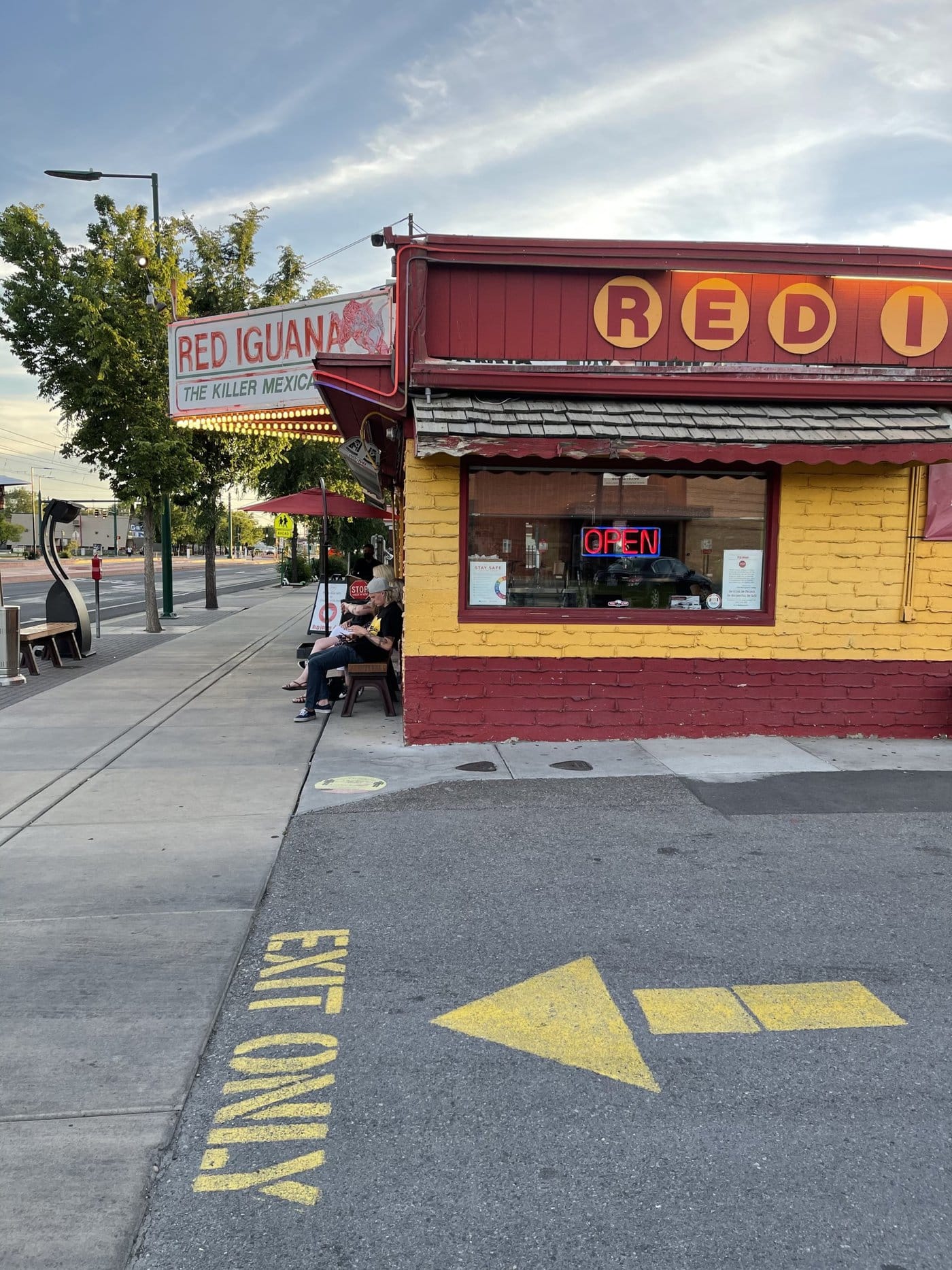 If you are in the market for some amazing and authentic Mexican food while in Salt Lake City, then look no further. The Red Iguana is a legendary hot spot in SLC that has been serving locals and tourists since 1985.
The Red Iguana was started by husband and wife Ramon and Maria Cardenas, and since opening nearly 40 years ago they have won several local and national awards. Pro tip: While there are two different locations within SLC city limits, be sure to make your reservation at the original at 736 West North Temple Street!
During our meal, we ordered a couple of incredible margaritas, the carnitas, and a fajita plate. Everything lived up to the hype, however, the Red Iguana's biggest must-order item is their famous mole! Based on the reviews, you definitely won't want to miss it.
Explore the Utah State Capitol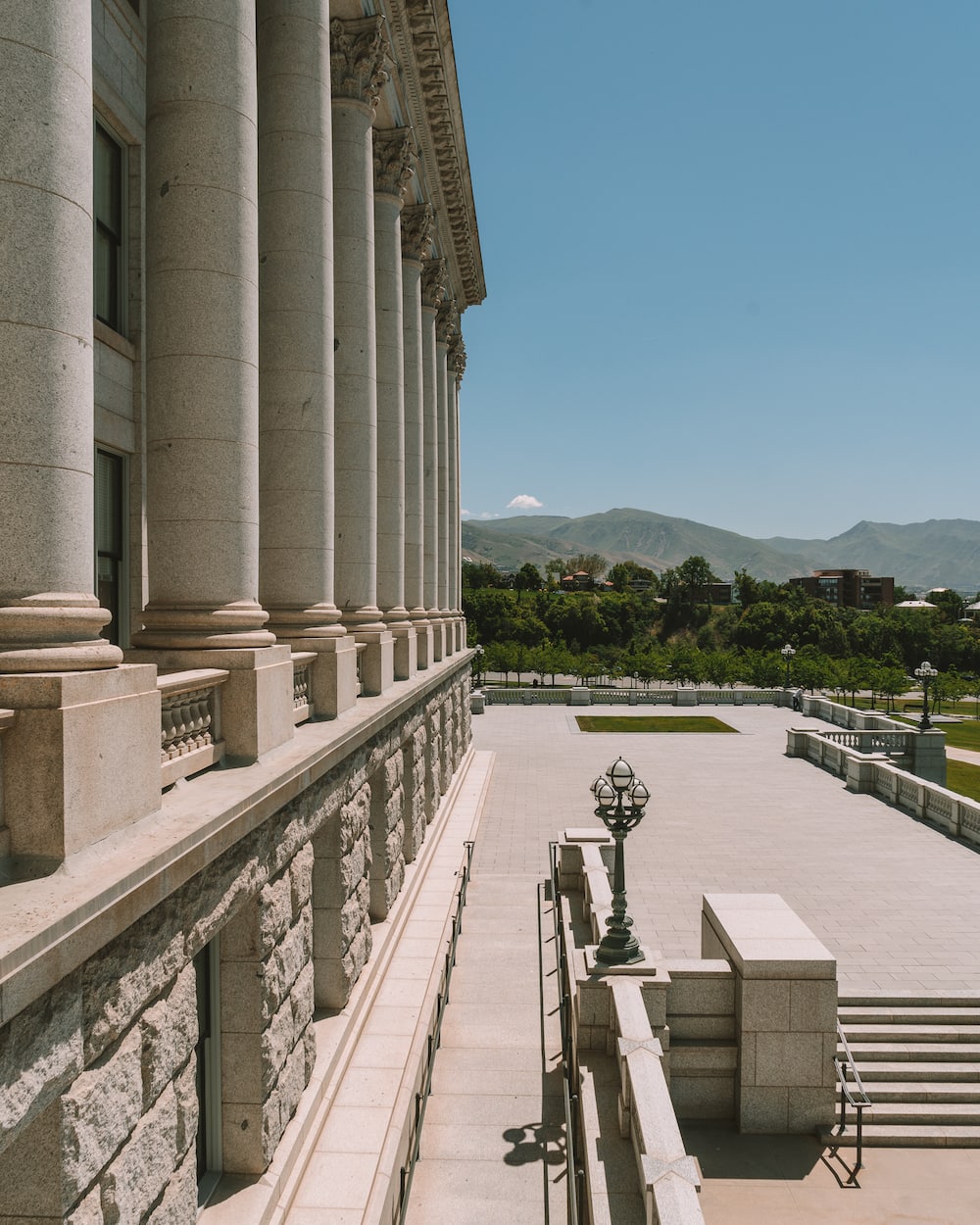 If you're a history buff, taking the time to explore the Utah State Capitol might be at the top of your list of things to do in Salt Lake City. Visiting the State Capitol is a great way to learn more about the history and culture of present-day Utah.
Though history-lovers will be the ones most interested in this activity, there also happen to be some great views of the nearby Wasatch Mountains to the east from the top of the Capitol steps. Despite the fact that it wasn't the biggest highlight of my trip, it was a worthwhile way to spend an hour.
If you'd like to take a docent-led or virtual tour of the Capital, make sure to schedule a visit here.
Eat the Best Pizza in Town at Settebello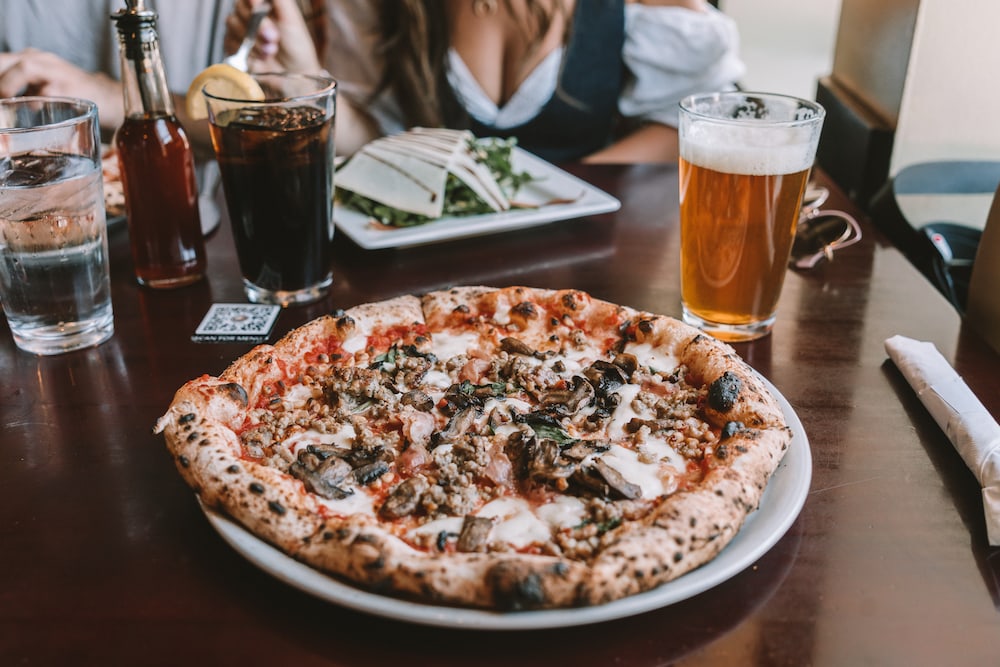 For me personally, there is nothing quite like a classic Neapolitan-style pizza to hit the spot. That's why Settebello in Salt Lake City was one of my favorite eateries—if not my favorite—of the entire trip. Settebello truly blew me away with some of the best pizza that I've had in a while.
I got the "Settebello pizza" which had crushed tomatoes, pancetta, sausage, mushroom, pine nuts, basil, and olio. All of their pizzas are Verace Pizza Napoletana certified, meaning that the entire operation of cooking the pie is in-line with the same integrity that is utilized during the pizza-making process that was invented in Napoli, Italy, hundreds of years ago.
The brick ovens are the real deal, resulting in the most perfect texture and crust that will make you sad you're not staying in Salt Lake longer to get Settebello a second time. Luckily, they now have locations in places like Pasadena, Oxnard and Las Vegas as well.
After grabbing a bite, don't skip the brewery right next door where you can wash down your pizza with a cold beer. Also, if you missed any of the aforementioned street art, this is an easy opportunity to see the "Utah Jazz" mural that I wrote about earlier! It's located only a block away from the Settebello across the street.
Ken Sanders Rare Books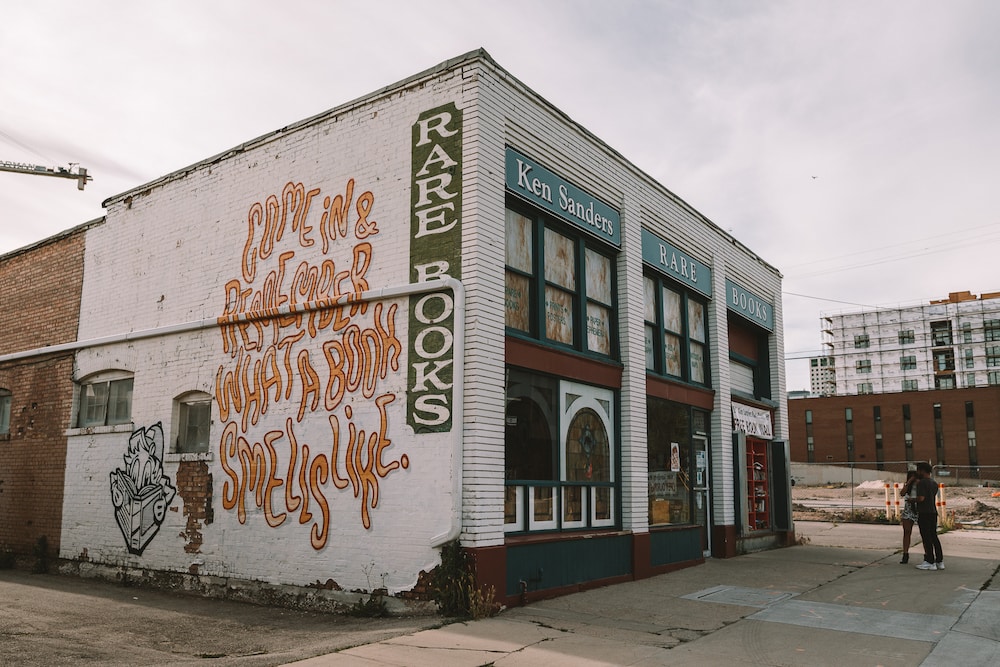 One of my all-time favorite pastimes no matter what destination I'm visiting is to find and explore unique and funky bookstores in the area. To my delight, we happened to stumble across Ken Sanders Rare Books while driving through downtown SLC, and we were drawn in by the "free book wall" that was out in front of the store. We immediately pulled over and decided to check it out.
Upon walking in, we were even more intrigued to find a maze of bookshelves that were stacked to the brim; even the aisles are piled high with books. This antiquarian bookshop is the definition of a hidden gem, and I'm beyond thrilled to have discovered such a special spot while looking for unique things to do in Salt Lake City. 
Need to find somewhere to stay in SLC? Check out these local options!
Try the Best Biscuits at Sweet Lake Biscuits and Limeade
As soon as our plane landed in Salt Lake City, our stomachs were rumbling with hunger. Thankfully, due to glowing recommendations by several local food bloggers, we knew that we needed to make a pit stop at Sweet Lake Biscuits and Limeade before hitting the road.
The biscuits were a solid 10/10 and their limeade hit the spot—however, I'd recommend requesting it with half the sugar for the perfect amount of sweetness in my opinion.
There was something about the combo of sweet and tart that totally brought me back in time to my small hometown summer festival days in Maine, where I used to indulge in the festival's famous Lime Rickies. That being said, if you're craving a bit of comfort food, Sweet Lake Biscuits and Limeade is one of the coolest things to do in Salt Lake City when hunger strikes.
More of the Coolest Things to do in Salt Lake City
Of course, we only had limited time in Salt Lake City before making our way south towards Moab. If you're lucky enough to have more time in SLC, be sure to check out these places below: 
Ensign Peak – Ensign Peak is a great hike in SLC that offers spectacular views of the city! 
Red Butte Garden – Acting both as a botanical garden and amphitheater, Red Butte Garden is a wonderful attraction with a versatile list of possible to-do's. 
Ruth's Diner – Ruth's Diner is a beloved Salt Lake City restaurant that has been in business for over 91 years. It is the second oldest restaurant in all of Utah! 
Living Room Lookout Trail – Hiking the Living Room Lookout Trail is a great opportunity to get some exercise in and maybe even see some local Utah wildlife. The out and back trail is 2.4 miles in total.
Do a day trip to Park City – Located only about 40 minutes east of SLC is the beautiful and affluent Park City, Utah. Here you'll find more gorgeous mountain views, skiing in winter, and plenty of fun bars and restaurants.
Sugar House Park – Sugar House Park boasts more than 110 acres of lush greenery and rolling hills, making it a stunning sight on your list of things to do in Salt Lake City. 
Chip Cookies – Indulge in a warm, gooey house-made chocolate chip cookie from famous delivery bakery, Chip Cookies 
Sugar House Coffee – From the delicious coffee and pastries, to the eclectic vibe and local live music, Sugar House Coffee is worth making a stop for during your time in SLC.
Did this post inspire you to plan a trip to Salt Lake City? Let me know in the comments below!
---
Planning a trip right now? Don't miss my go-to websites for booking everything from flights and tours, to accommodation and more:
---