After spending two weeks living like a local in Buenos Aires, I was itching to get out into nature and pull a 180 from my daily schedule of coffee shops, taxi cabs and busy city life. Epic scenery was calling my name. A pretty simple flight away, somewhere in Chile seemed to fit the bill nicely and I'd seen beautiful photos of the Atacama Desert (the driest place on Earth) and a luxury hotel there that looked out of this world (literally). Meet Tierra Atacama Hotel & Spa, one of three Chile-based properties in the Tierra hotel group that serves guests looking for that perfect mix of luxury and adventure.
Tierra Atacama Review: A Bucket List Stay in the Driest Place on Earth 
Thanks to Kiwi Collection, I was able to coordinate a 2-night stay while still in Argentina. So off we went making the flight from Buenos Aires to Santiago, Chile and then on to the smaller town of Calama, Chile, which serves as the best airport to fly into if you plan on visiting the San Pedro de Atacama area.
We encountered more than a few flight delays during our day of travel from Argentina to Chile, so by the time we touched down in the Atacama desert, it was an opaque black and we were completely blind to the beauty around us. That just made waking up in this vast, alien-like landscape all the more thrilling, especially as we became acutely aware of the destination's extremes. Before noon hit, we realized we'd be crisping under the sun and freezing our butts off within a stretch of a few hours, and between the altitude and the dry air, getting used to this part of the world was going to take some time.
As we had checked into a different hotel prior to our stay at Tierra Atacama, the Tierra transport — which is included in the booking  — gladly picked us up from our location in town and brought us to the hotel, where we were greeted by the lovely manager Paula. I was sold on Tierra the second I met Paula — she is incredibly kind and welcoming and is that way to all of the guests, which I observed from afar throughout our entire stay. Paula checked us in, poured us a glass of coca iced tea, which I immediately became addicted to (luckily it was flowing freely from the main bar), and then she showed us around the property and to our beautiful room, where she left us to unwind and get comfortable in our new digs.
One of the first items of business upon arrival to Tierra once you've settled in is to co-create your excursion schedule with the Tierra team. They have a designated person in charge of walking you through the available options — and there are many — so that you can select the trips that make sense for you and your fellow travelers. No need to worry about organizing this last minute — the Tierra team has done a great job of allowing guests to dive right into the adventure, sometimes only hours after check in.
It was very clear from the moment we arrived that we could stay very busy here and that the biggest challenge would be making sure to build in time to just relax and enjoy the tranquil surroundings at the hotel as well.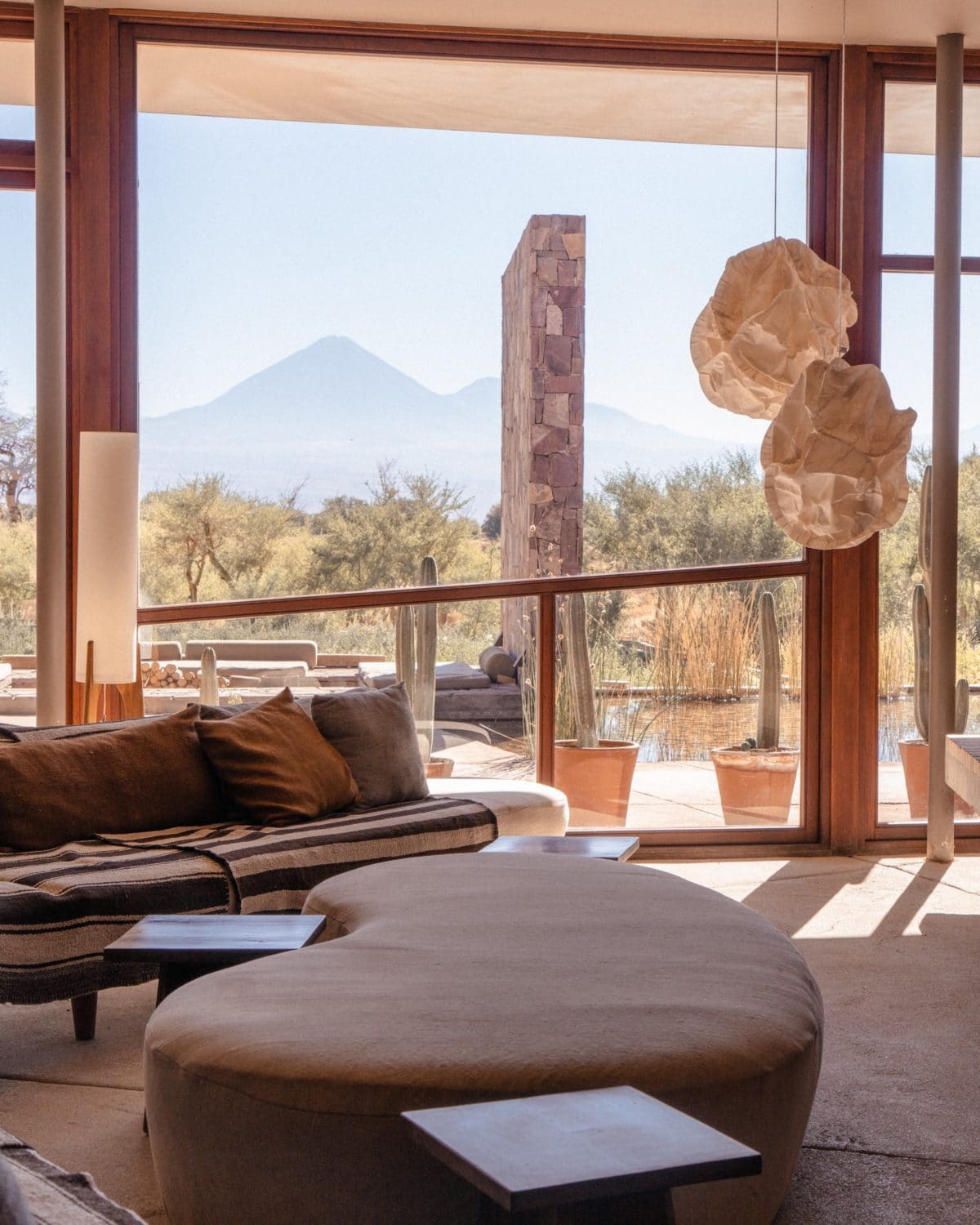 WHY YOU SHOULD STAY
As soon as I stepped onto the Tierra Atacama property I instantly felt a sense of family there. From the welcoming vibe of the interiors to the energy between staff members and guests, it's very apparent at Tierra that the people who work there love what they do and enjoy bringing the best possible experience to visitors.
Hotels should feel like a home away from home, and at Tierra Atacama it actually does feel that way.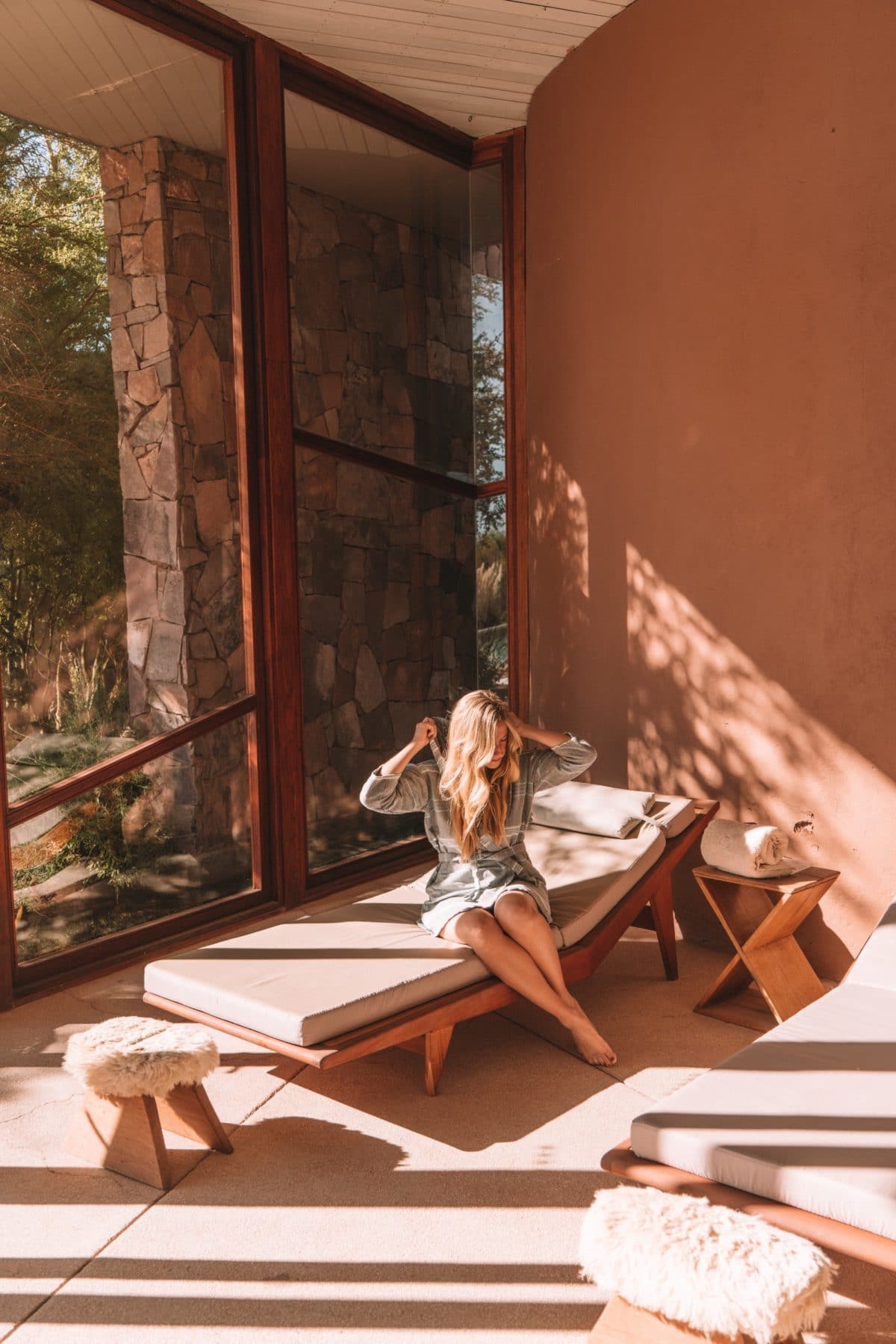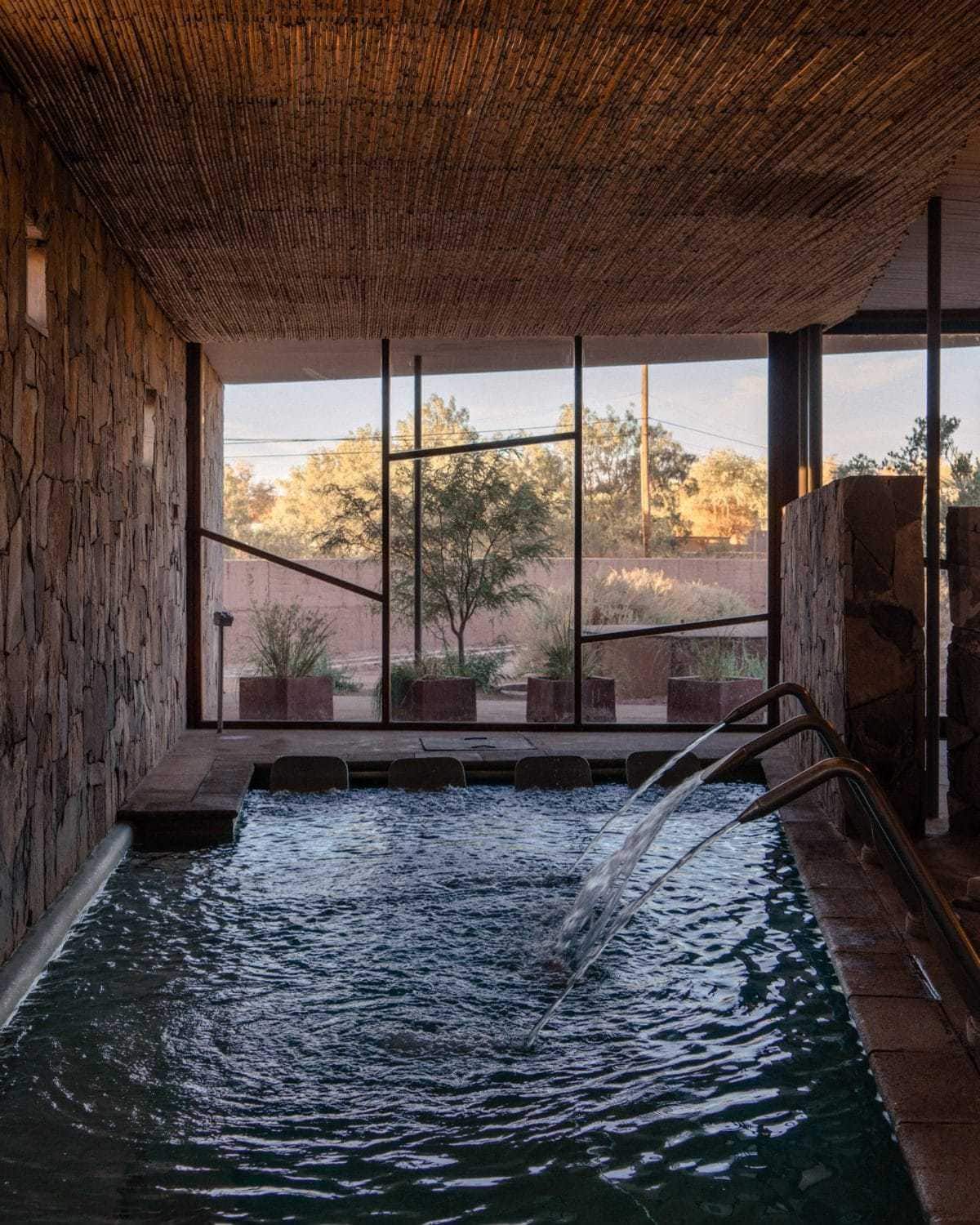 WHAT IS INCLUDED
I'll be the first to admit that I've cringed at the term "all-inclusive" in the past, but at Tierra hotels, there's good reason for this system. In such an adventure-focused destination, it makes the whole operation run so much smoother when money talks and bills are not part of your daily conversation when it comes to choosing tours and experiences. All of the excursions regardless of length or destination are included in your stay and honestly there's nothing nicer than eating a lovely 3-course meal and then not having to worry about the bill afterwards. Can I get an amen?
Here's the full breakdown of what's included: 
Transfers between the hotel and Calama airport (or hotel in Calama/ village of San Pedro/ bus stations)
Breakfast, lunch and dinner
Open bar – soft drinks, mineral water, juices, house wines, beers and liquors
Two half day or one full day excursion every day
Full use of all the hotel facilities including the spa, but excluding special treatments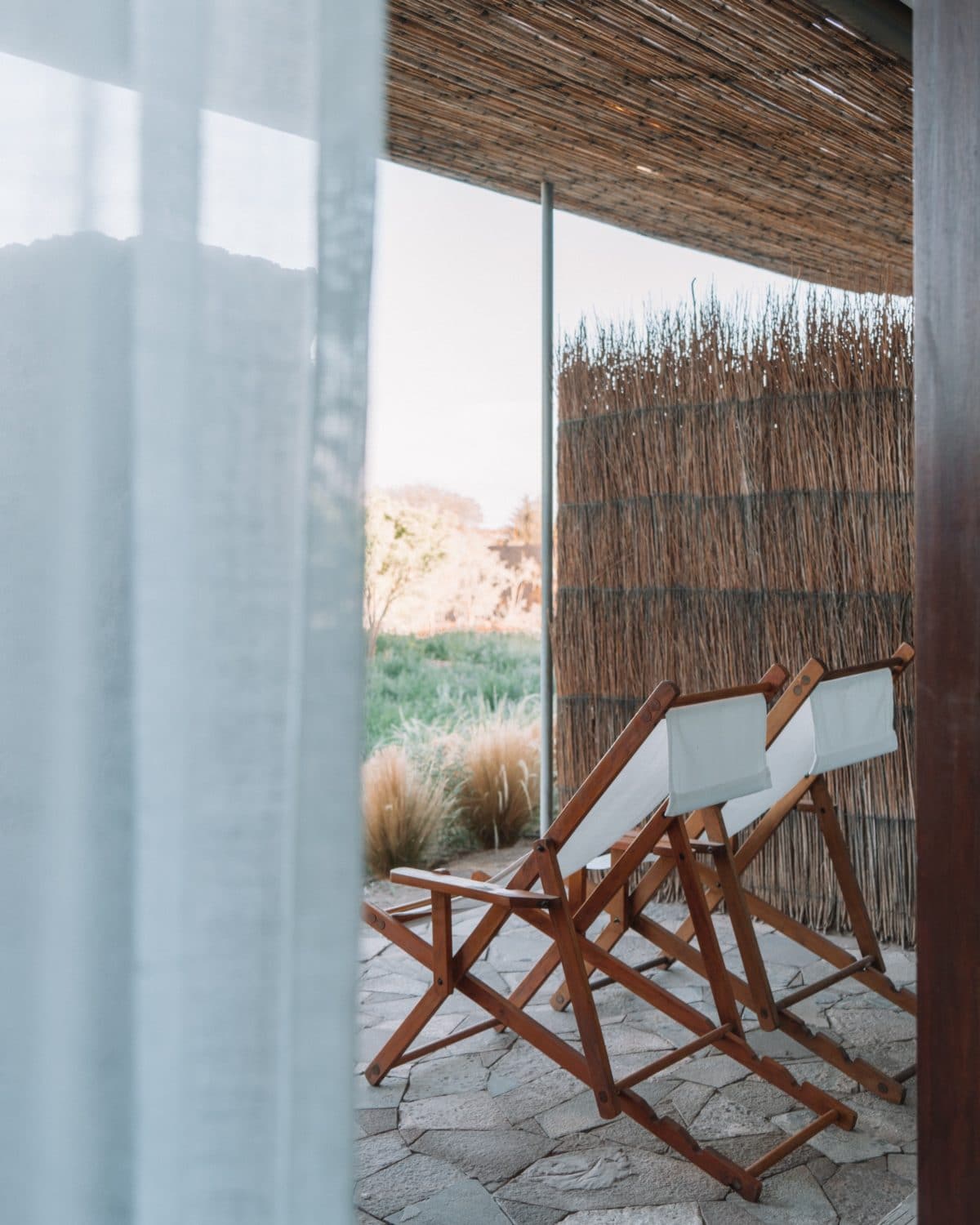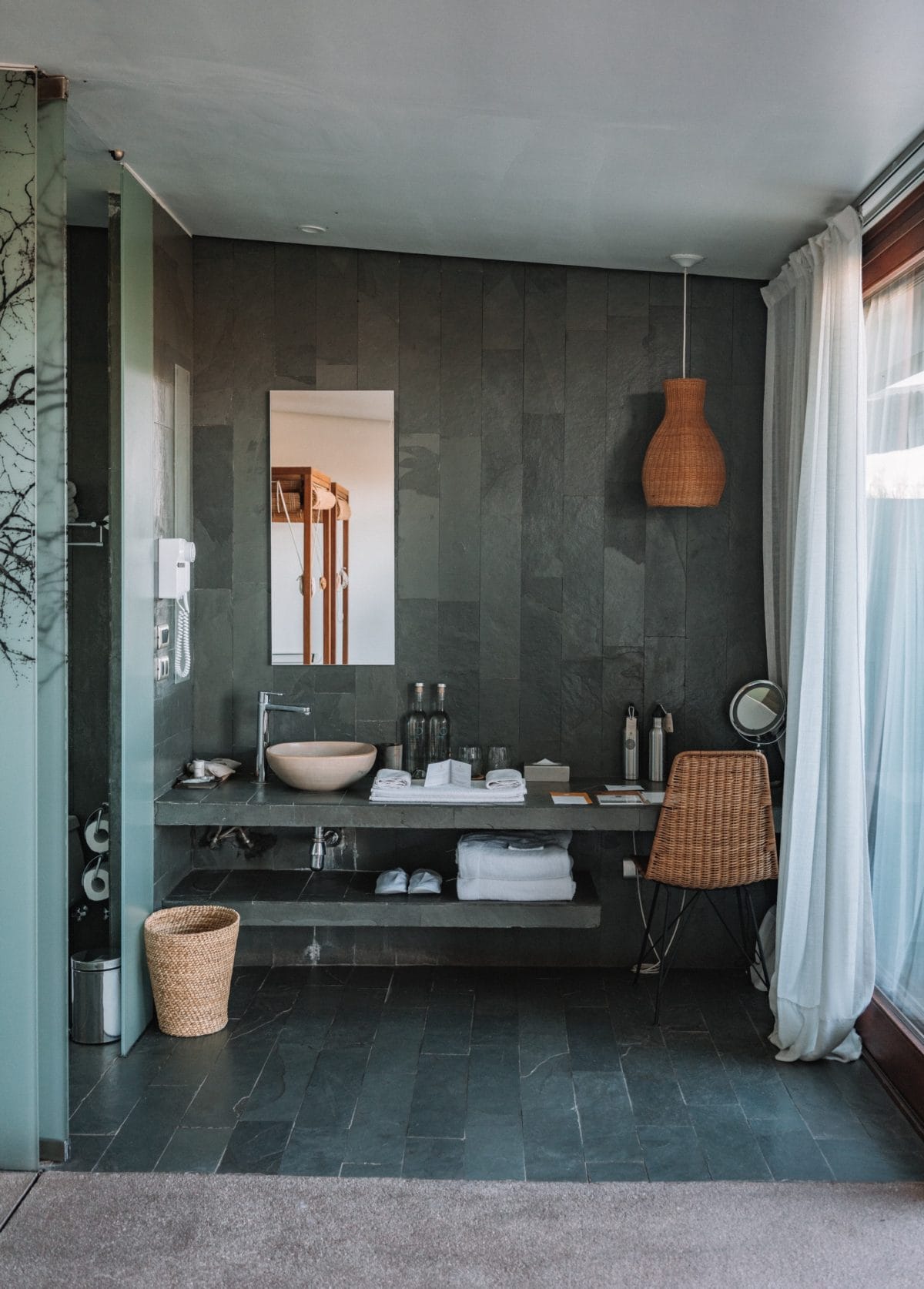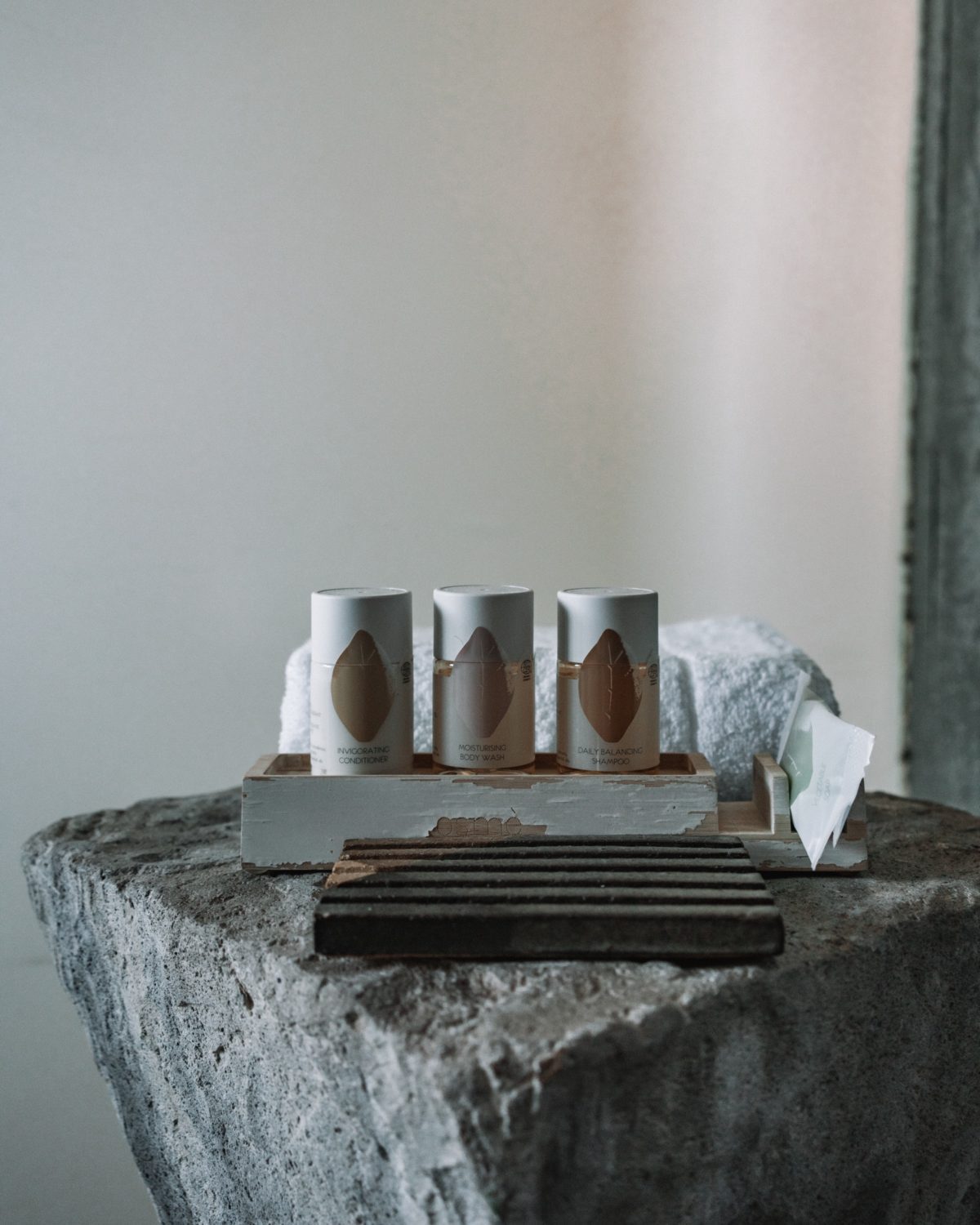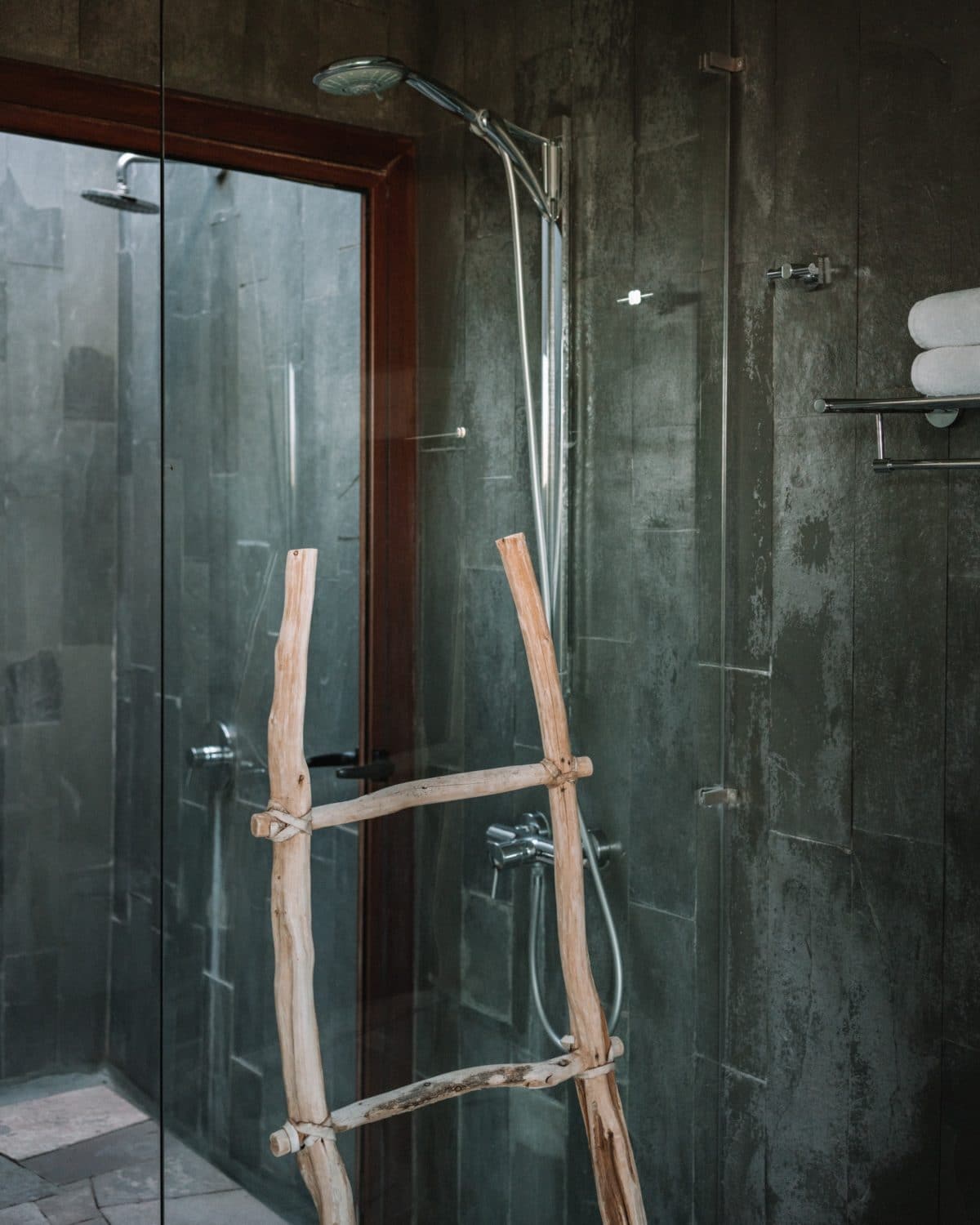 THE ROOMS
There are three different room types to choose from at Tierra: the Oriente Rooms, Poniente Rooms and Family Rooms. I stayed in one of the Oriente Rooms, which is the perfect size for two people and includes your choice of a king bed or two twin beds, a private terrace and a frosted glass encased bathroom featuring both an indoor and outdoor shower to scrub off the day's dust under the stars.
With the Poniente Rooms, guests get upgraded slightly with space and a deep soak tub in addition to the indoor/outdoor shower options. There are also two family rooms at Tierra that offer accommodation for up to six people with one master bedroom each and two additional rooms with twin beds.
All 32 rooms on property are decorated in beautiful neutral tones that exude the essence of the local culture and desert landscape. Tierra has taken many efforts to use local materials where possible and stay true to the authenticity of the Atacama region, and little touches like nightly chocolates and a shoe brush to dust off the day's dirt go a long way.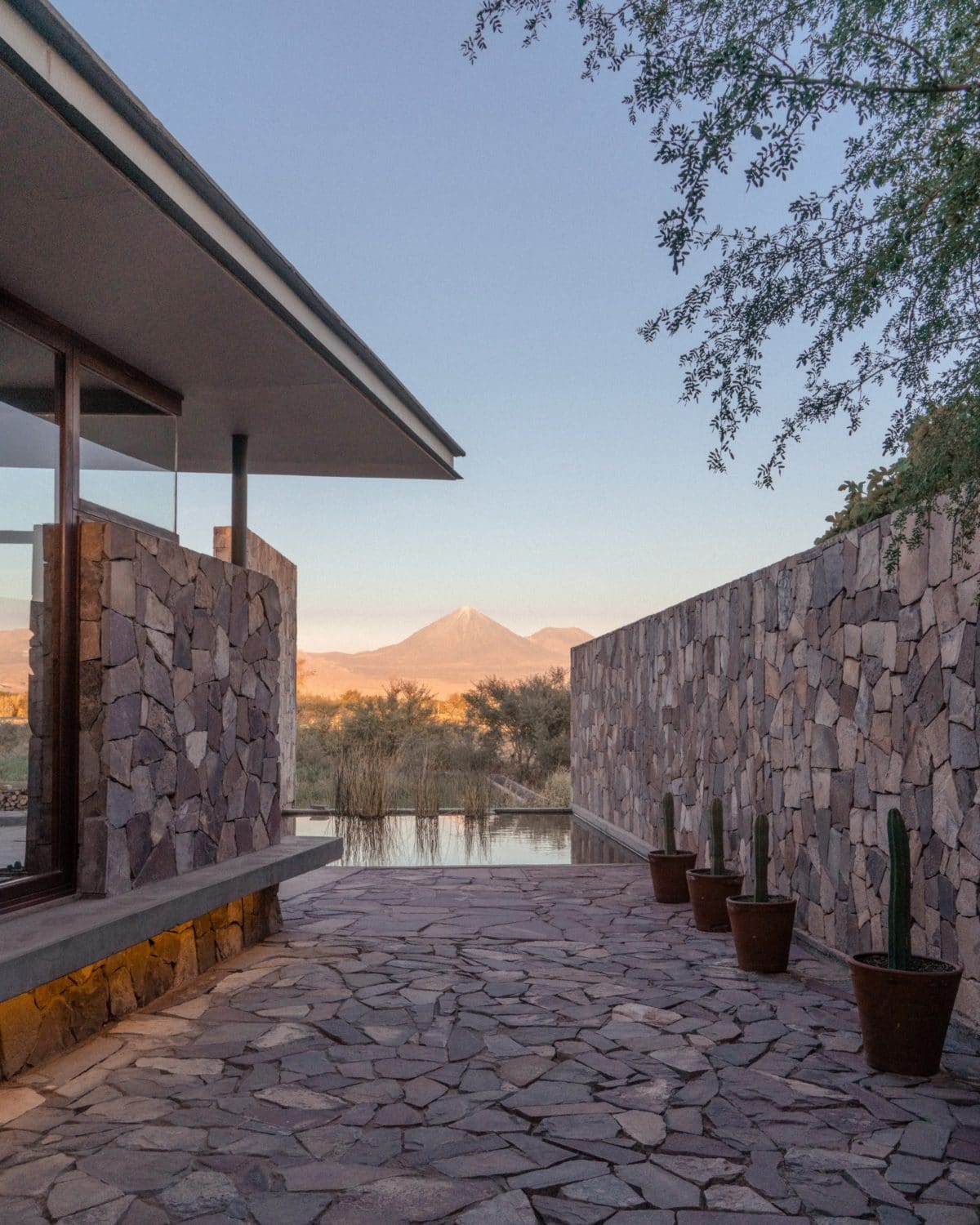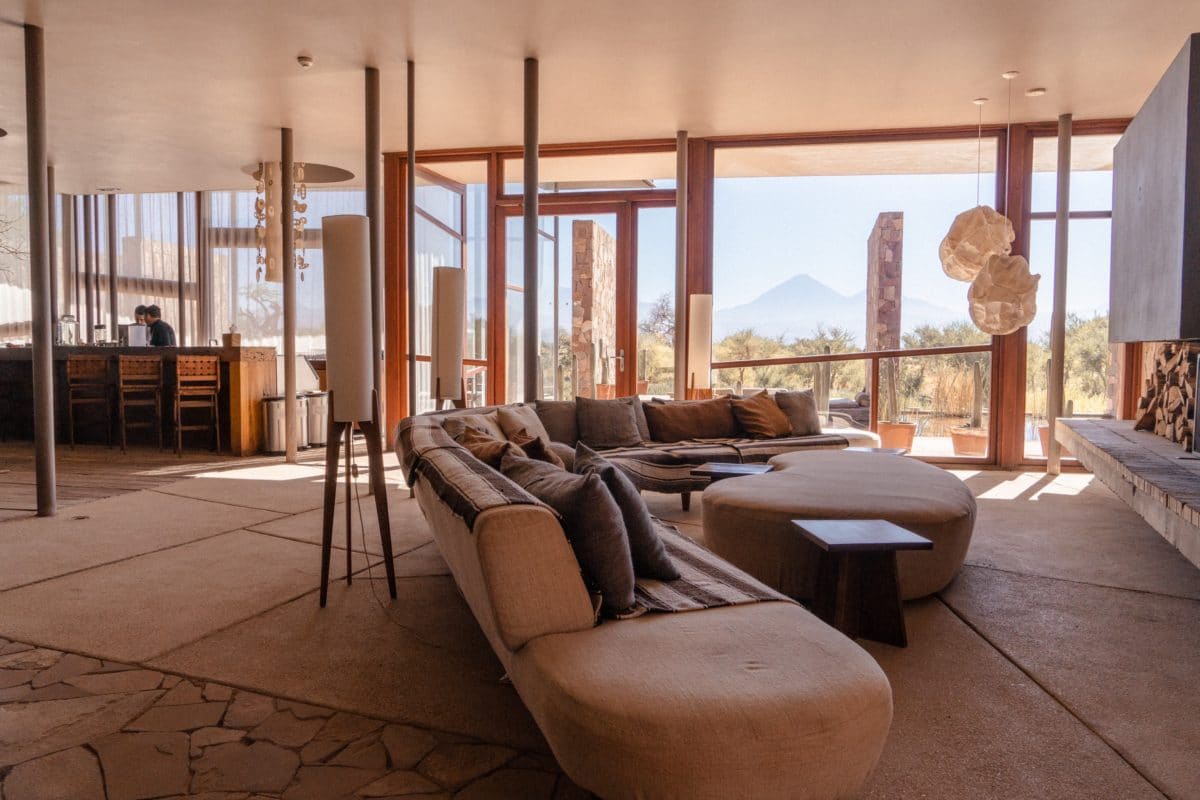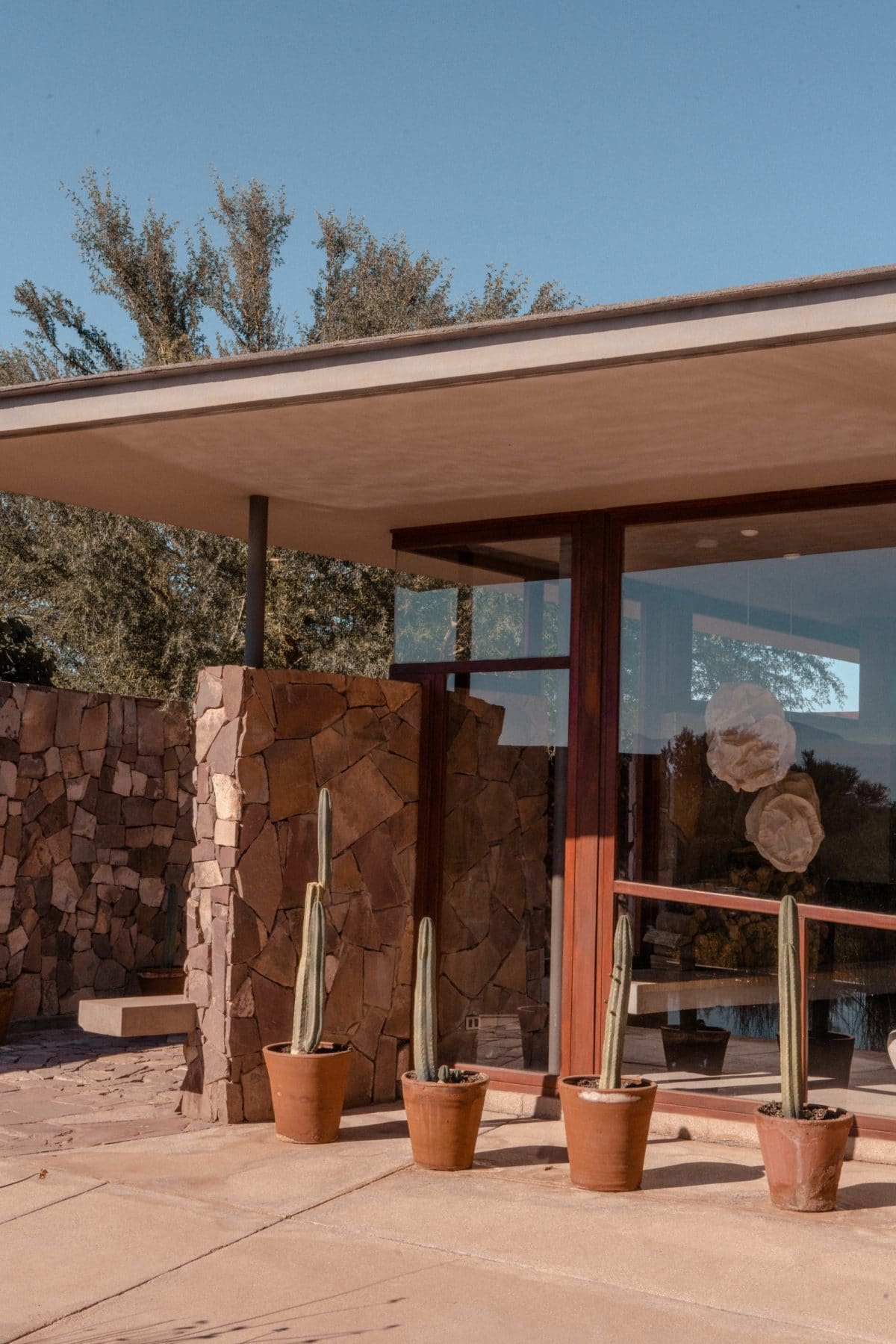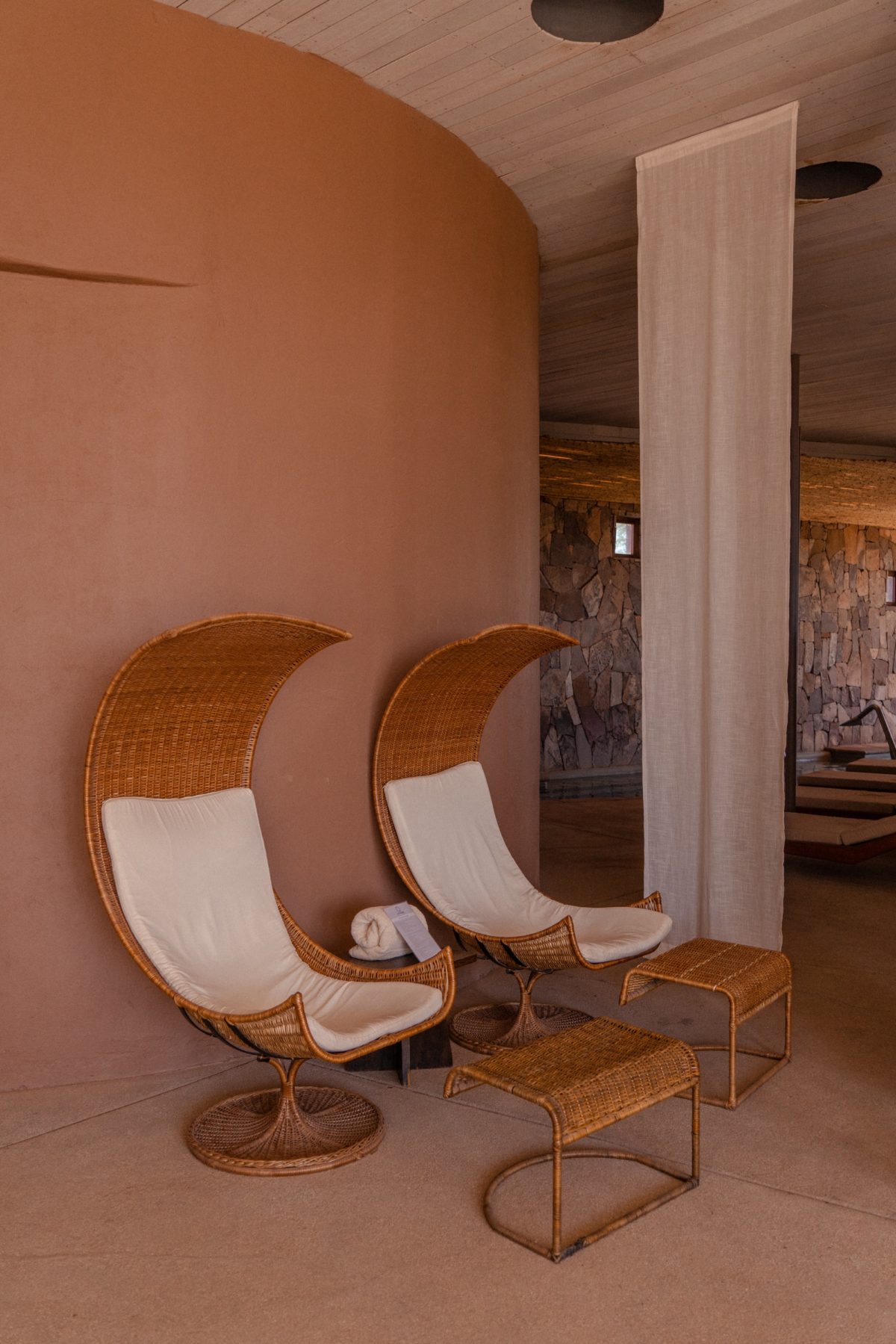 THE GROUNDS
Walking through the grounds of Tierra's Atacama property is to take in the perfect balance of vast desert vibes and lush vegetation. The landscapers and gardeners do a beautiful job of filling walkways with colorful flowers and the on-site garden is packed with seasonal produce that then gets used by the kitchen to make its way onto your plate. The architecture is modern and a bit minimalist with earthy tones that play nicely to the surrounding landscape. You simply can't help but feel an overwhelming sense of peace and calm wherever you step foot on site at Tierra Atacama.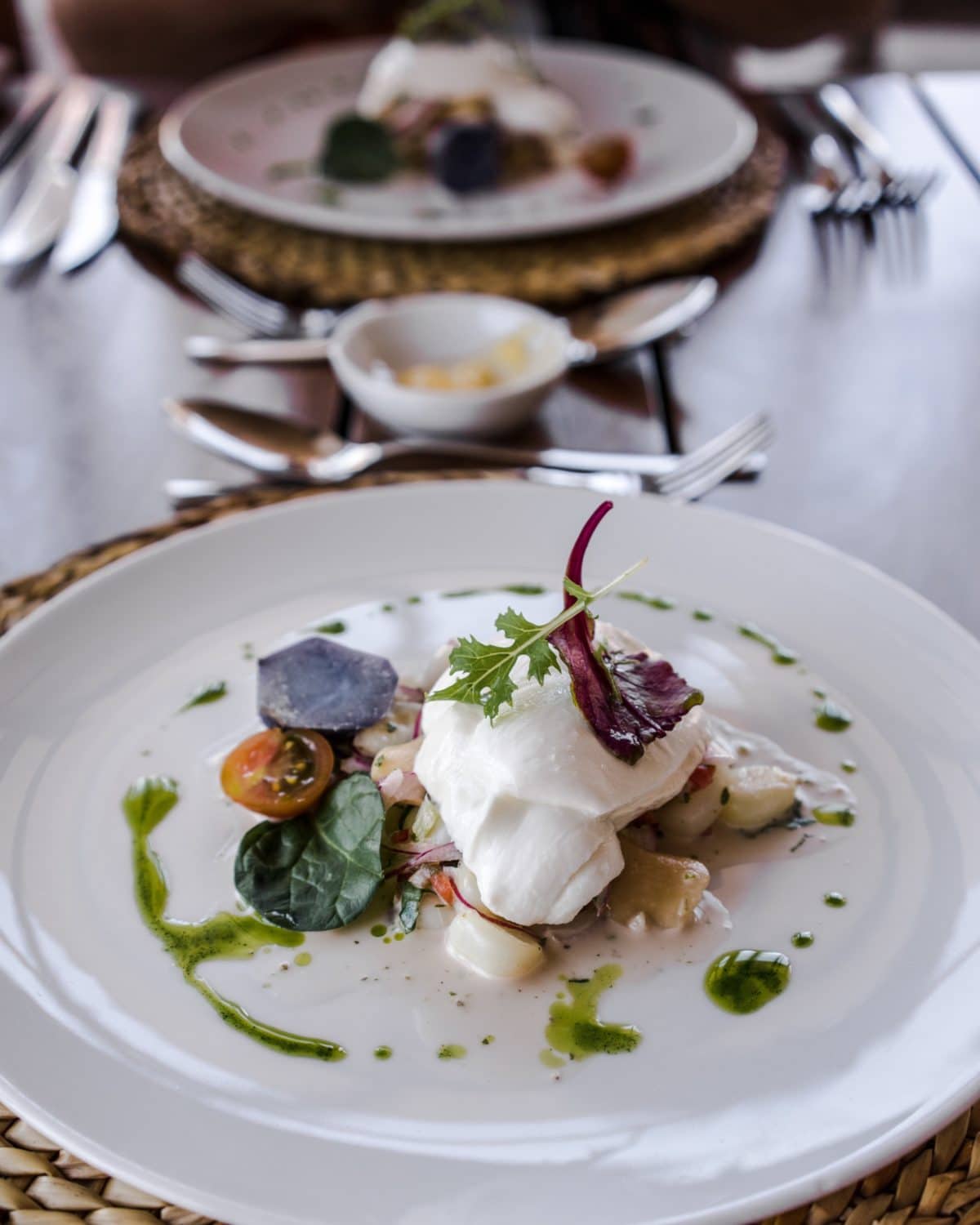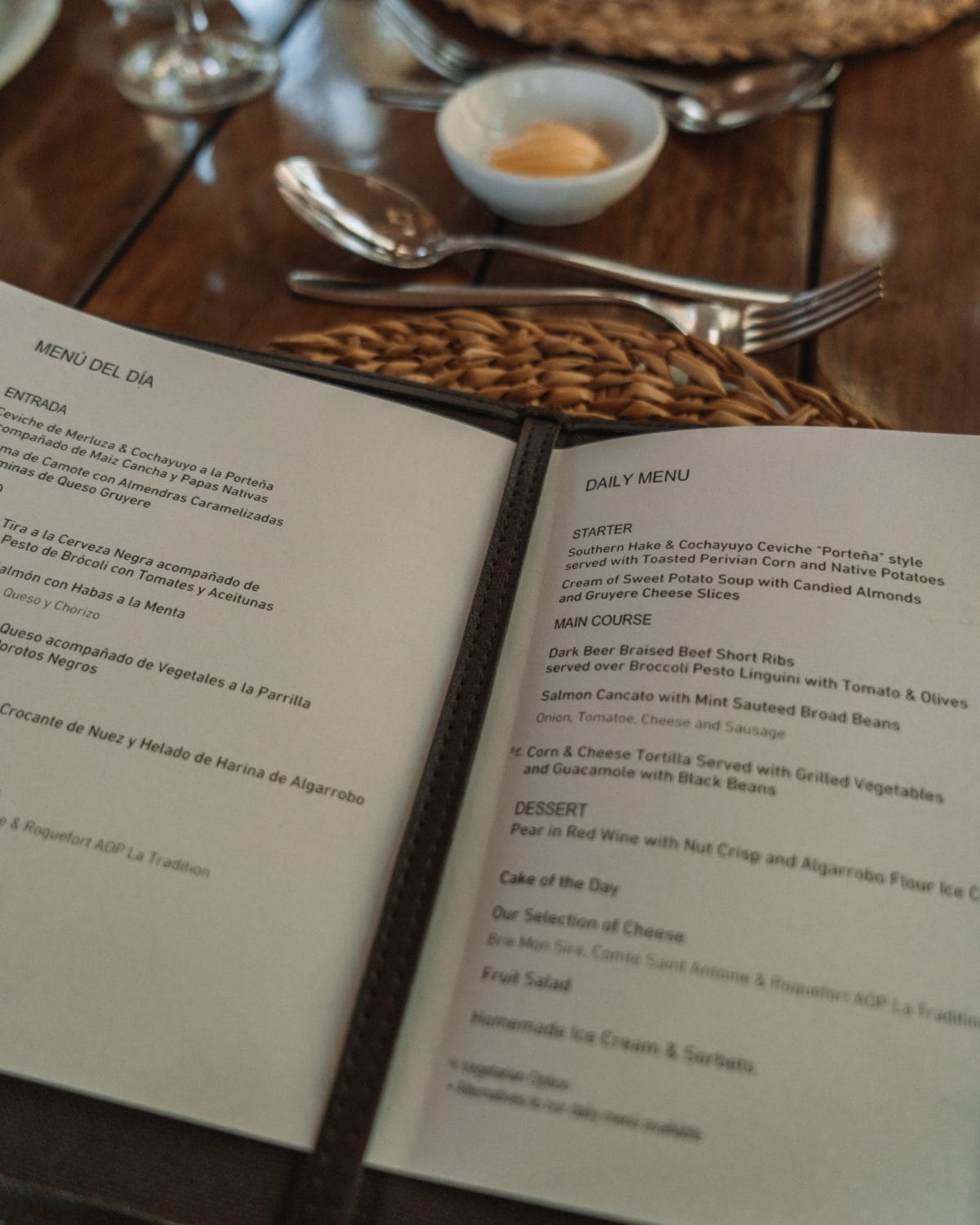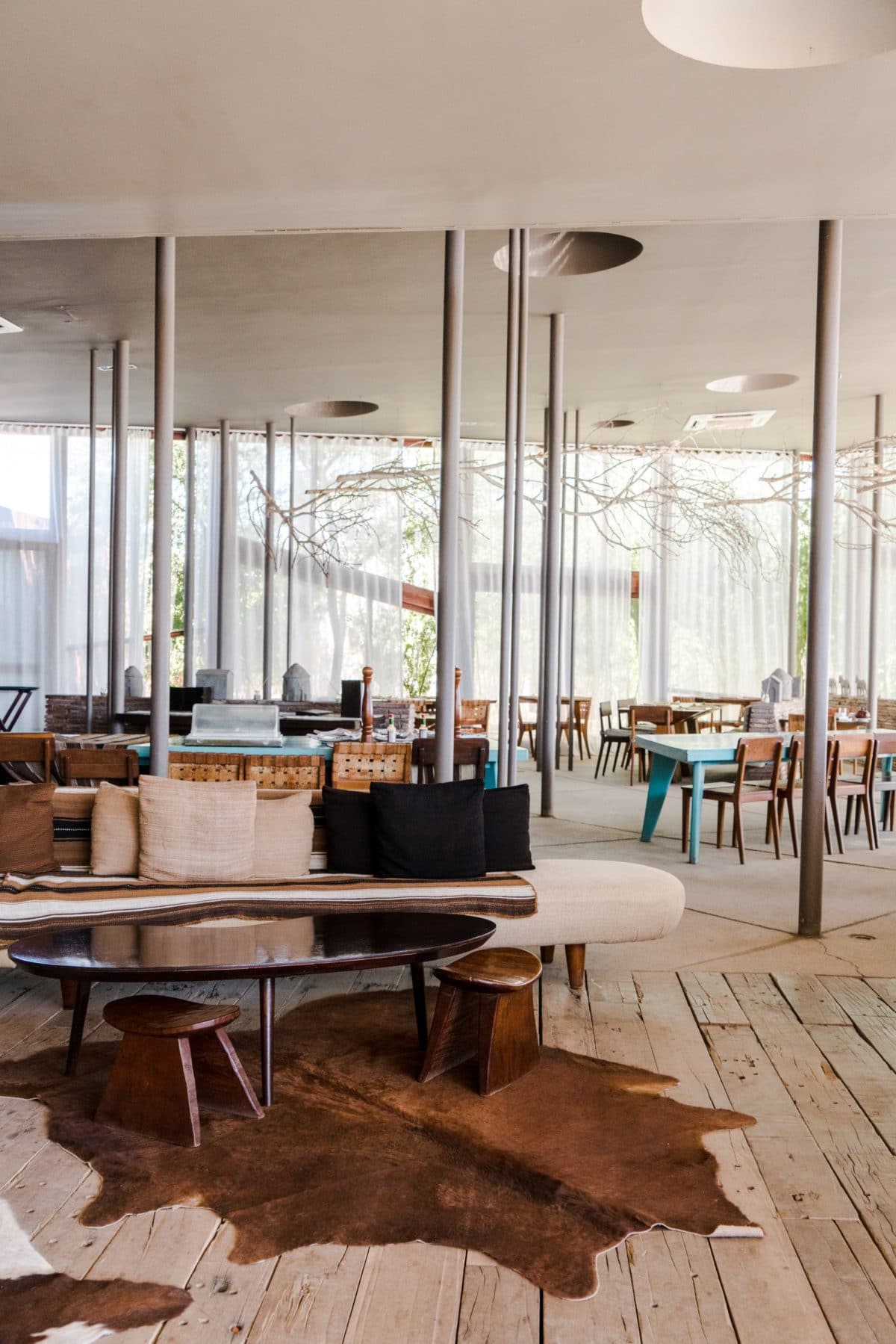 DINING
Dining is always my favorite time of day (shocker, I know), but at Tierra Atacama it was especially epic. Mornings started with a generous buffet of everything under the sun, from hot foods and porridge cups to pancakes, pastries, meats, cheeses and everything in between. I had to really reign it in to control myself!
Both lunch and dinner are organized as three course meals (plus alcohol or other beverages) with several options for each. I loved the pared down menu because I often find myself with decision fatigue, so this cut down my choices and allows the kitchen staff to focus on doing a few things really well rather than trying to entertain options to please everyone.
Overall, I found the food to be healthy but very hearty and I was often pretty stuffed after each meal. The options were a bit heavy on the meat end of things, as is pretty common for South America in general, so if you're traveling as a vegan or vegetarian make sure to let the hotel know ahead of time so they can ensure you'll be accommodated. Bonus: I love that Tierra utilizes fresh produce from their garden wherever possible.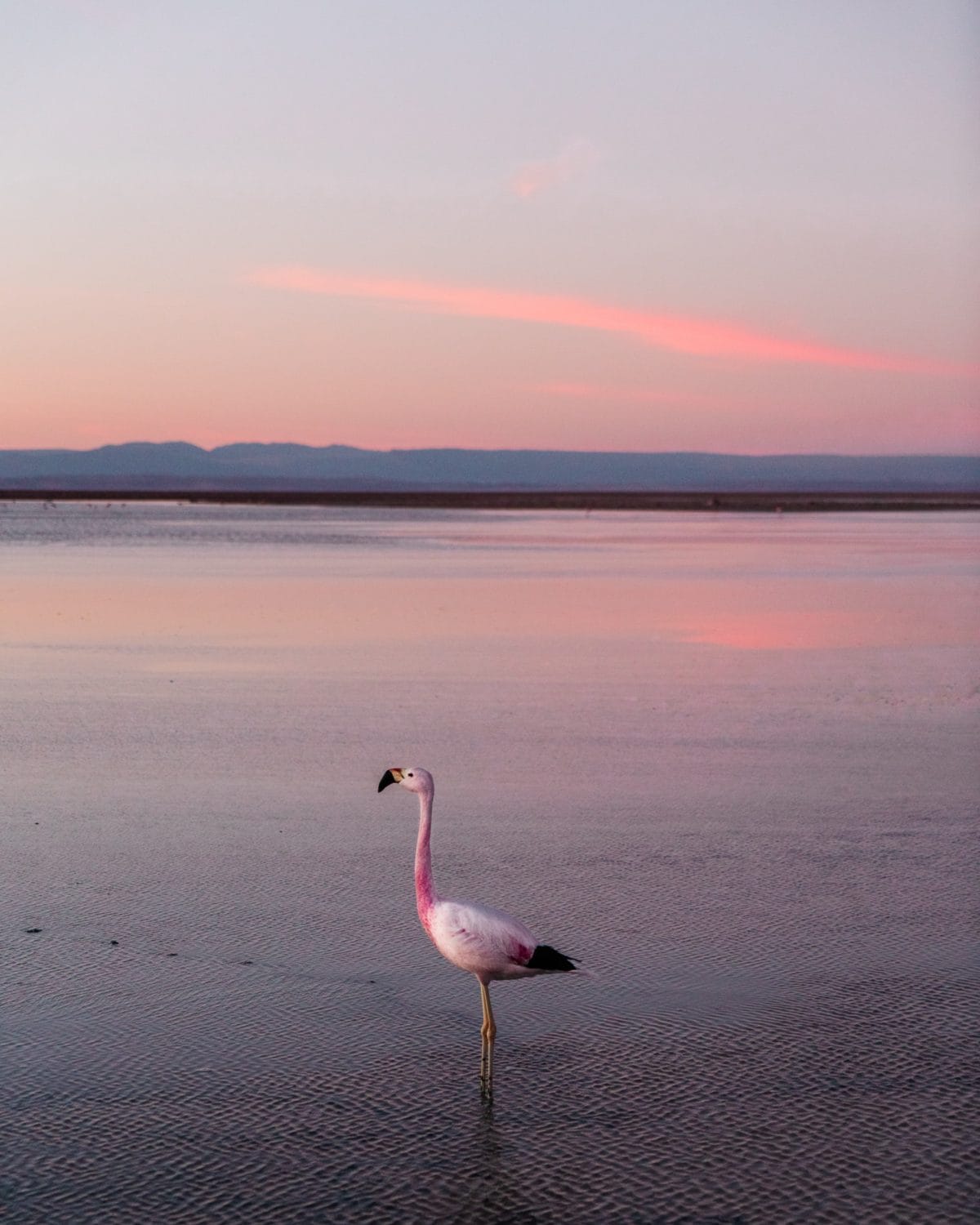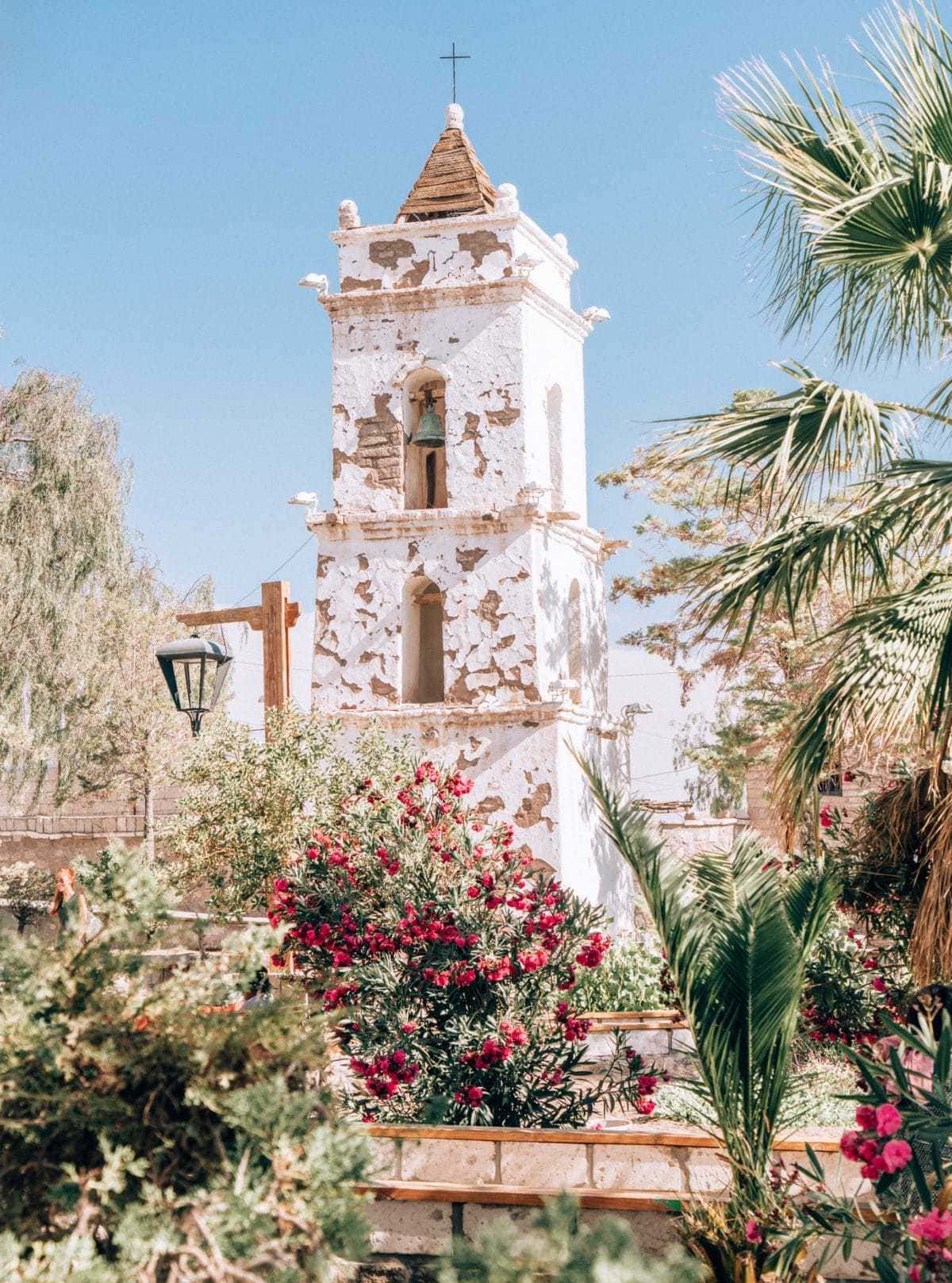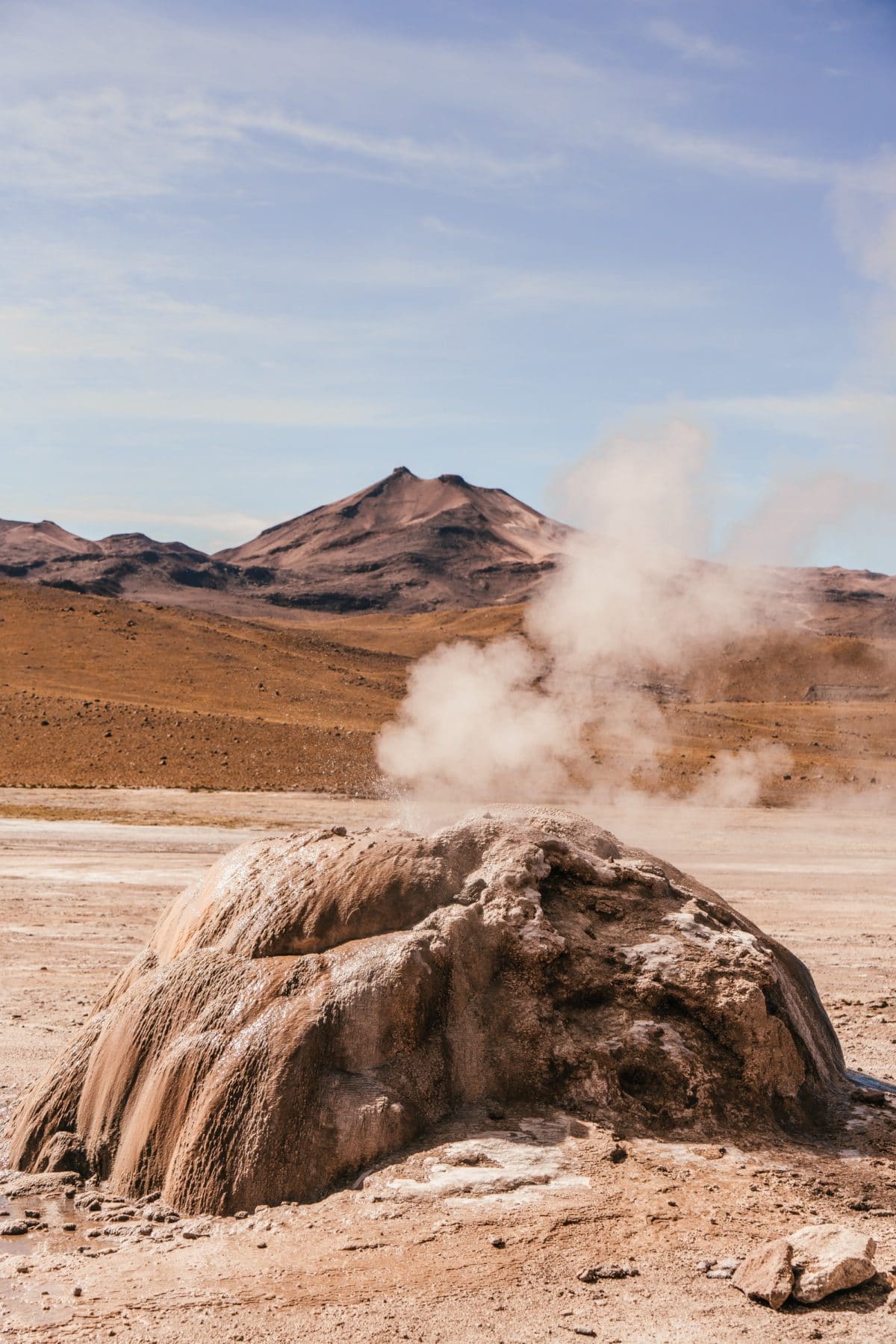 EXCURSIONS
Upon arrival, all guests work with the head guide to build their ideal itinerary during their stay — and there's really something on offer for everyone. From casual walks through stunning scenery, to more strenuous hikes or active tours involving biking or horseback riding, Tierra's excursions can accommodate any interests or fitness levels. There are even nightly stargazing excursions that take advantage of San Pedro de Atacama's position as one of the clearest places in the world to catch the night sky due to the lack of clouds year round and very minimal light pollution.
The best part of Tierra's excursions in my opinion is that they only run them in super small groups, so even if they had 20 people that wanted to do the same tour one day, they would break it up into about 4 groups to make sure to retain an intimate, personalized setting for everyone. This also allowed us to bond more quickly with other group members and we had a great time getting to know some of the older couples we met from the UK and the US.
The head guides will definitely keep this top of mind, but it's helpful to note that if you plan on doing any volcano hikes, Tierra requires a stay of at least four nights to be able to give yourself time to acclimatize. The altitude is no joke here so you'll want to start with lower altitude activities and work your way up to avoid feeling ill.
Tours I did with Tierra included the Chaxa Lagoon sunset tour (top photo) which included a walk through the town of Toconao (photo 2), and an early morning tour of the geysers (photo 3).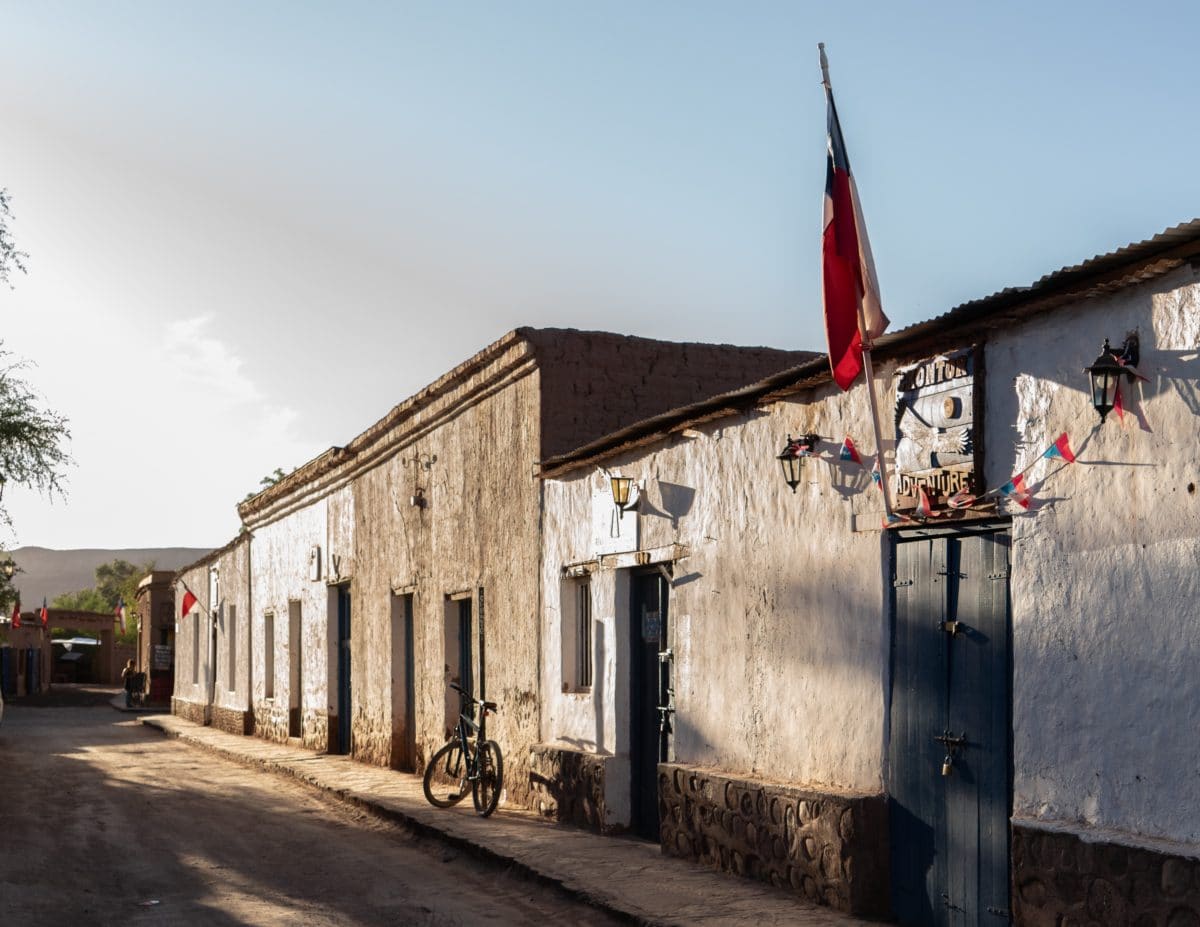 LOCATION
Just 15 minutes outside the center of San Pedro de Atacama, Tierra is still in close proximity to everything in town but set far enough away that you literally feel like you're on another planet. Evenings are quiet and peaceful and feel completely separated from the hustle and bustle of the backpacker vibe in town. However, the hotel is happy to organize transport into San Pedro or offer bikes whenever you want to get off property to experience the local vibe.
FAVORITE FEATURES OF THE HOTEL
The pool is drop dead gorgeous at sunrise and sunset with views overlooking the Licancabur Volcano, the crown jewel of San Pedro de Atacama
Earthy and neutral toned interior details like cowhide rugs, wicker pendant lamps, and textiles in brown and beige tones were just my kind of vibe
If you walk past the main pool and spa down the pathway, you'll find a secret little hot tub and seating area that seems hidden from the rest of the hotel guests

A FEW HELPFUL HINTS
To get to Tierra, fly into Calama airport and book their included transfer which is about a 1 hour and 15 minute drive
Let the Tierra staff know about any dietary restrictions in advance so they can do the best to accommodate you in the dining room and on tours
Tierra allows guests to enjoy the property up until 3 PM the day of their checkout, so make sure to pad in time to get the most out of your stay rather than departing right at 11 AM
Bring plenty of layers and items that will work both in very hot and very cold temperatures
If you speak a language other than Spanish and English, make sure to inform Tierra ahead of time so that they can hire guides in your native language
Tierra Atacama is a family friendly hotel – kids are welcome!
Tierra Atacama is located in San Pedro de Atacama, Antofagasta Region, Chile. Rooms at Tierra Atacama start at about $1950 USD per person for a 2 night minimum. Book now with Kiwi Collection.
Live Like It's the Weekend was graciously invited as a guest of Tierra Atacama and Kiwi Collection, but as always, all opinions are my own and I would never promote anything I don't freaking love.
FOUND THIS POST HELPFUL? PIN IT FOR LATER