If you're interested in traveling somewhere that looks like a 3D painting, has a variety of activities and landscapes and isn't overrun by tourists, then a trip to Slovenia should be next on your travel list. Seriously.
This former Yugoslavia country completely blew my socks off. From its breathtaking natural scenery, and vibrant capital city (Ljubljana) to its up-and-coming food scene and everything in between, Slovenia is a dream to visit. After spending about 10 days on a road trip around the western part of the country, I am completely dumbfounded as to how this destination has kept all of its natural gems so well under wraps.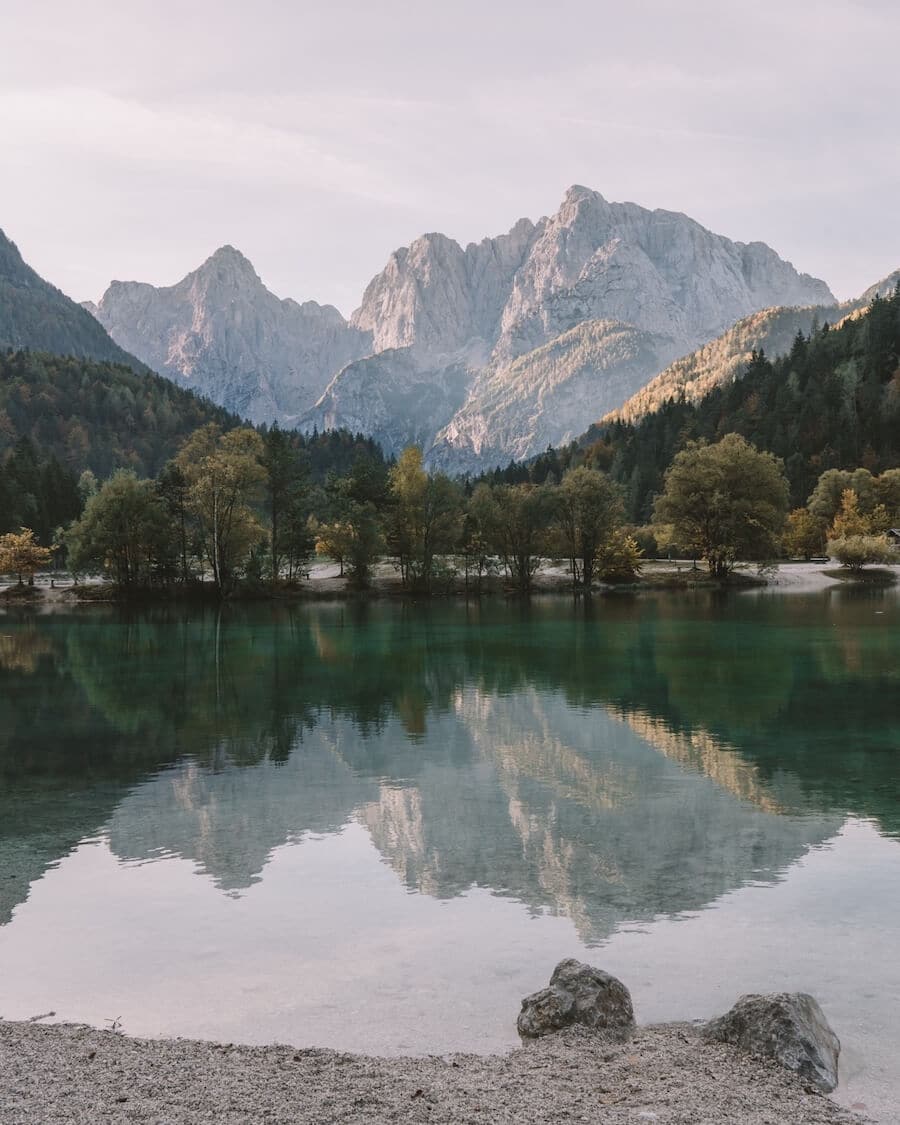 The lack of tourists we encountered might be due to our visit during low season, sure, but judging by the questions I've received since returning from this trip ("so where exactly is Slovenia, anyway?") it's obvious that many people still don't know much about the country, nor can many people locate it on a map. You might be surprised to find out that you can drive to the border of Slovenia from Venice, Italy in just 2 hours flat.
Slovenia truly is a gem that should be next up on your bucket list.
I have so much more content to share with you guys from this trip, but I wanted to kick things off with a post sharing a bit more about why you should visit Slovenia in the first place, because it's without a doubt the most underrated place I've ever explored.
I hope you enjoy and continue to follow along as I share more guides and itineraries to this hidden gem in Europe. But more importantly, I hope that it inspires you to book your own trip to Slovenia, because one thing is for certain: I will definitely be back.
QUICK TIPS FOR VISITING SLOVENIA
Slovenia uses the Euro as their currency
English is widely spoken in Slovenia, in addition to their native language, Slovenian
Uber is not available in Slovenia, but shuttles and taxis are affordable upon arrival into Ljubljana
To find the most affordable flights into Slovenia, I'd recommend checking out Skyscanner. You can also take the FlixBus for cheap if you're traveling onto Slovenia from neighboring countries
Slovenia uses the same electrical sockets as the rest of the EU, so bring your European plugs or a global travel adapter and you'll be good to go
US citizens don't need a visa to travel to Slovenia, but it is part of the Schengen Agreement, which means you can stay visa-free for up to 90 days
If you want to explore more than the main cities in Slovenia (I highly recommend it) then you'll definitely want to consider renting a car. I've used Rentalcars.com on several trips in the past and love how easy their service is.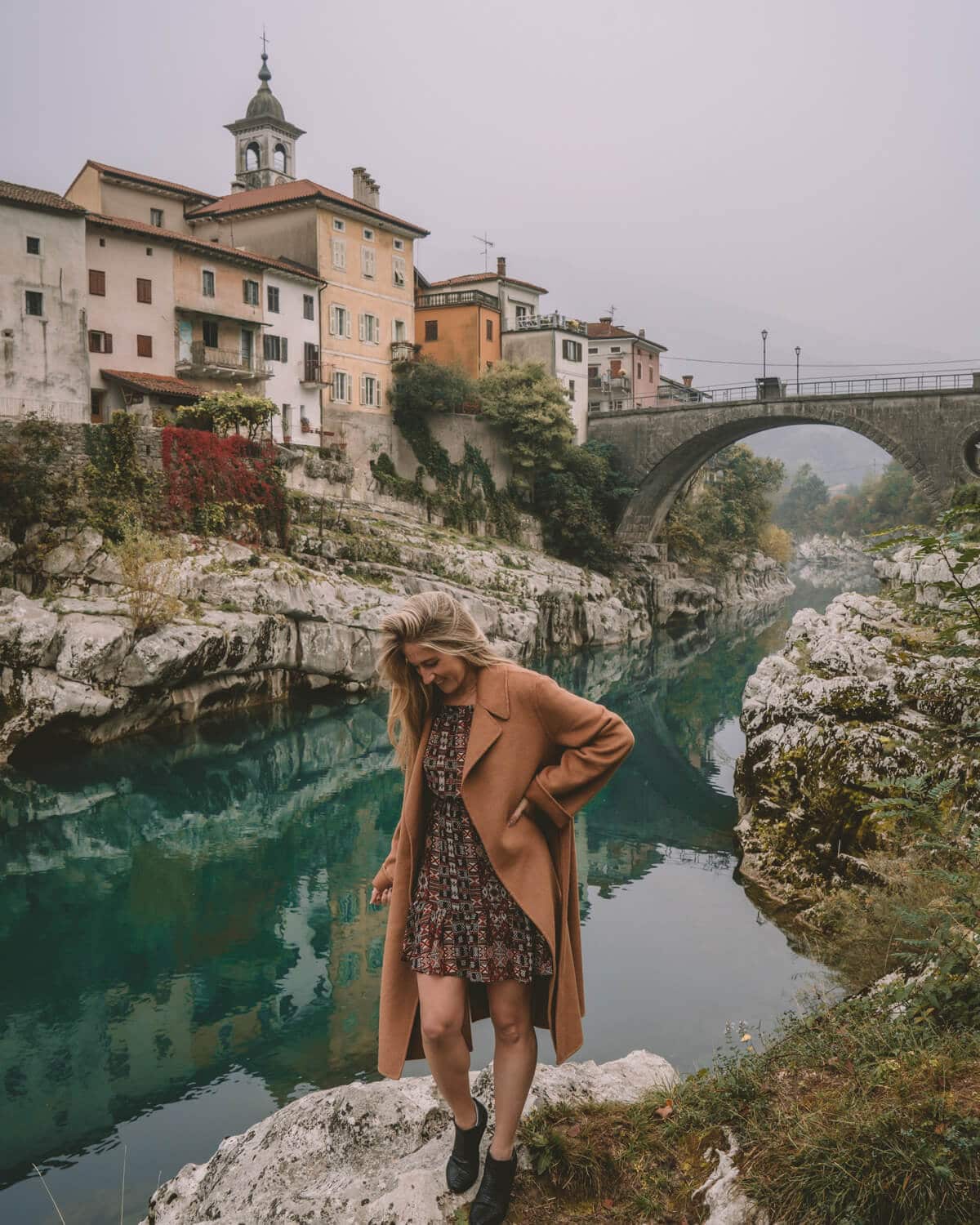 So, why should you travel to Slovenia? Well, let me count the ways
1. It's One of the Safest Countries in the World
When we arrived in Slovenia to our Airbnb in Ljubljana, which was 5 minutes outside of the Old Town, I was surprised when our host mentioned that it was totally fine to walk alone at night to and from town.
Being a solo female traveler I'm always extra cautious and avoid walking alone at night anywhere I go, but the truth is that Slovenia is super safe. In fact according to the Global Peace Index, Slovenia is the 8th safest country in the world, sitting higher in the rankings than both Japan and Norway which are often considered two of the safest countries. As a comparison, the United States is currently 128th on the list.
Of course I always recommend that travelers be cautious and stay aware of their belongings while traveling, but Slovenia is a country with truly very little crime. Petty thefts and bag snatching happens from time to time, but it's a rare event for anyone to experience violent harm in Slovenia. This makes Slovenia a great country for solo female travelers to visit and one that you can feel comfortable visiting without having to worry too much.
2. You Can Treat Yourself Without Breaking the Bank
If you're looking for a destination where you can treat yourself on a budget, this is it. While Slovenia is technically on the Euro which is pretty equivalent to the US dollar at the moment, things are priced much lower in Slovenia.
For example, at the Intercontinental hotel in Ljubljana, which is the only 5-star in the city at the time of writing this, rooms can be booked on a week day for as little as $160 a night. If you want to keep it even more budget friendly, you should have no problem booking a comfortable Airbnb for $20-$40 a night.
Additionally, I was astonished by how cheep it was to order beer, wine or a coffee. For most meals I spent on average about $10, with dinners being slightly more expensive (maybe $15-$20 with wine).
Overall, you'll find that Slovenia is incredibly affordable compared to most other European countries and you can really make your budget go further here without having to sacrifice on comfort and quality.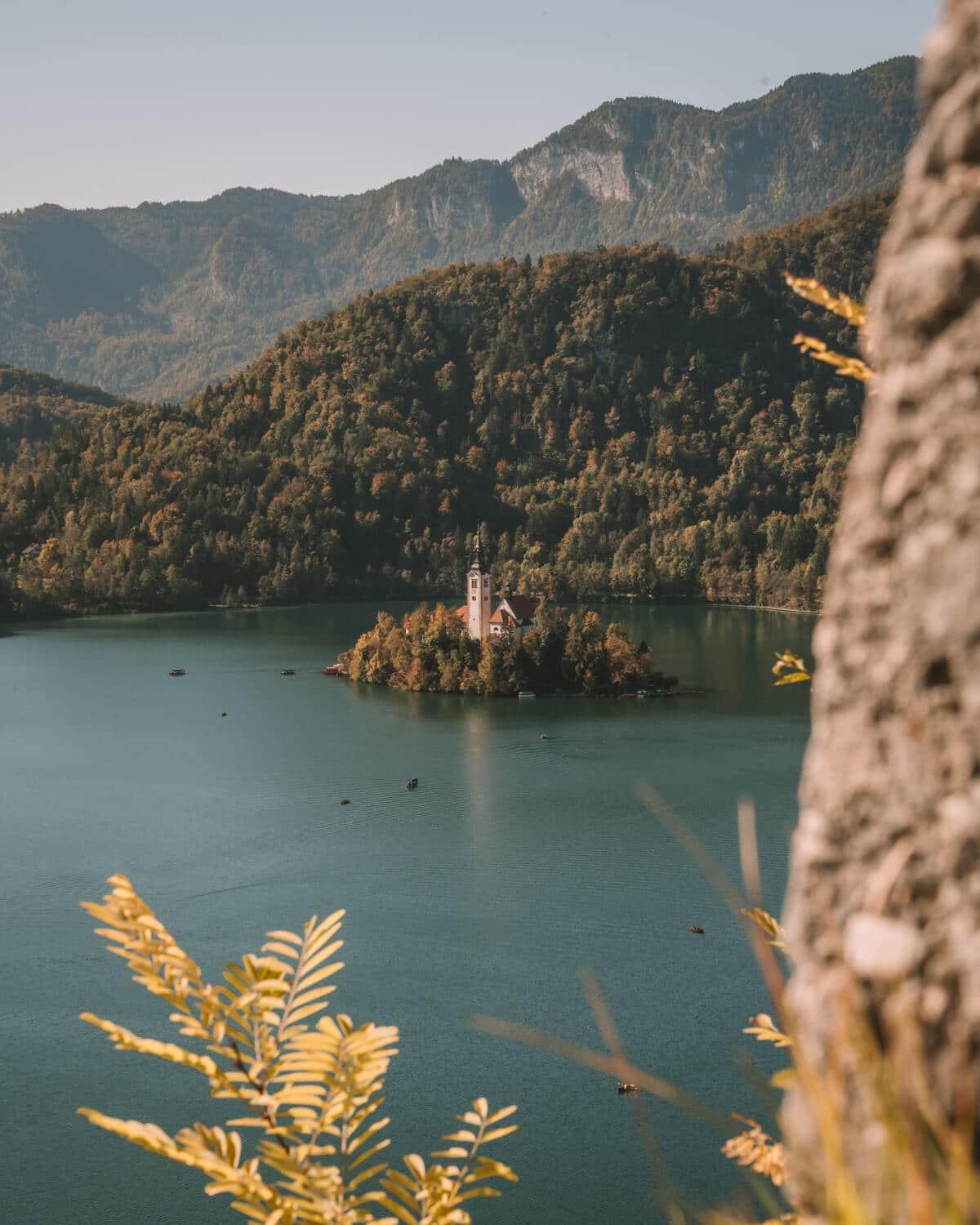 3. The Scenery is Out of This World
Do a quick Google or Instagram search of Slovenia and you'll likely already be convinced that this country is one of the most beautiful places in the world. And I can tell you from experience, road tripping through this destination felt like being inside a landscape painting, with jaw-dropping vistas over each hill and around every hairpin turn.
A whopping 60% of the country is covered by forest and 1/3 is protected land (it's the 3rd most forest-covered country in Europe), which means that hopefully Slovenia will retain its natural beauty for many years to come.
Even better is that the magical landscape in this young country is quite varied in its natural beauty. In the Logar Valley, you'll experience pine-covered mountains with dramatic valleys dropping below, turquoise rivers cutting through the Soča Valley, and the calm, serene waters of Lake Bled and Lake Bohinj drawing visitors from all over the world.
To the southwest, popular towns like Piran and Koper border the Adriatic Sea and in the Goriška Brda region you'll be greeted by beautiful rolling vineyards with the border of Italy to the west and the Julian Alps to the East.
Simply put, Slovenia is a stunner from every angle and you'll want to have your camera out and ready to fire here at every moment.
4. Slovenia Has a Little Something for Everyone
There are some destinations that cater to a particular kind of traveler, and Slovenia is not one of them. Between high-end spa and wellness retreats, wine country and endless miles of hiking and biking trails to be explored, Slovenia is a country that has a little something for everyone. It even has a healthy mix of city, country and coastal landscapes all at your fingertips (it's only about a 3 hour drive across the entirety of Slovenia from North to South).
This European gem is especially exciting for nature lovers of all kinds and those like me who wish to capture it from behind the camera.
The only area where I felt Slovenia to be slightly lacking is in its current food culture. That's not to say that you can't find amazing restaurants and dishes in Slovenia, because you can. It just involves a bit more research and planning to find the true gems. Compared to neighboring Italy, for example, you might end up a little disappointed in certain regions if food is your main focus as some of the best experiences in the country are a bit off the beaten path with fewer food options at your disposal.
However, if you know where to go you'll be pleasantly surprised by the field to fork culture and inventive dishes that Slovenian chefs are crafting utilizing ingredients indigienous to their own backyard. I could definitely feel a tide turning in the food scene during our trip here and I think that Slovenia's culinary culture is really going to explode in the coming years.
If eating like a king is important to you on your Slovenia adventures, just make sure to do your research ahead of time so you don't miss out on any of the best spots. You'll undoubtedly want to make a reservation at Hiša Franko (made famous by Chef's Table), which is currently considered one of the top 50 restaurants in the world and books out far in advance.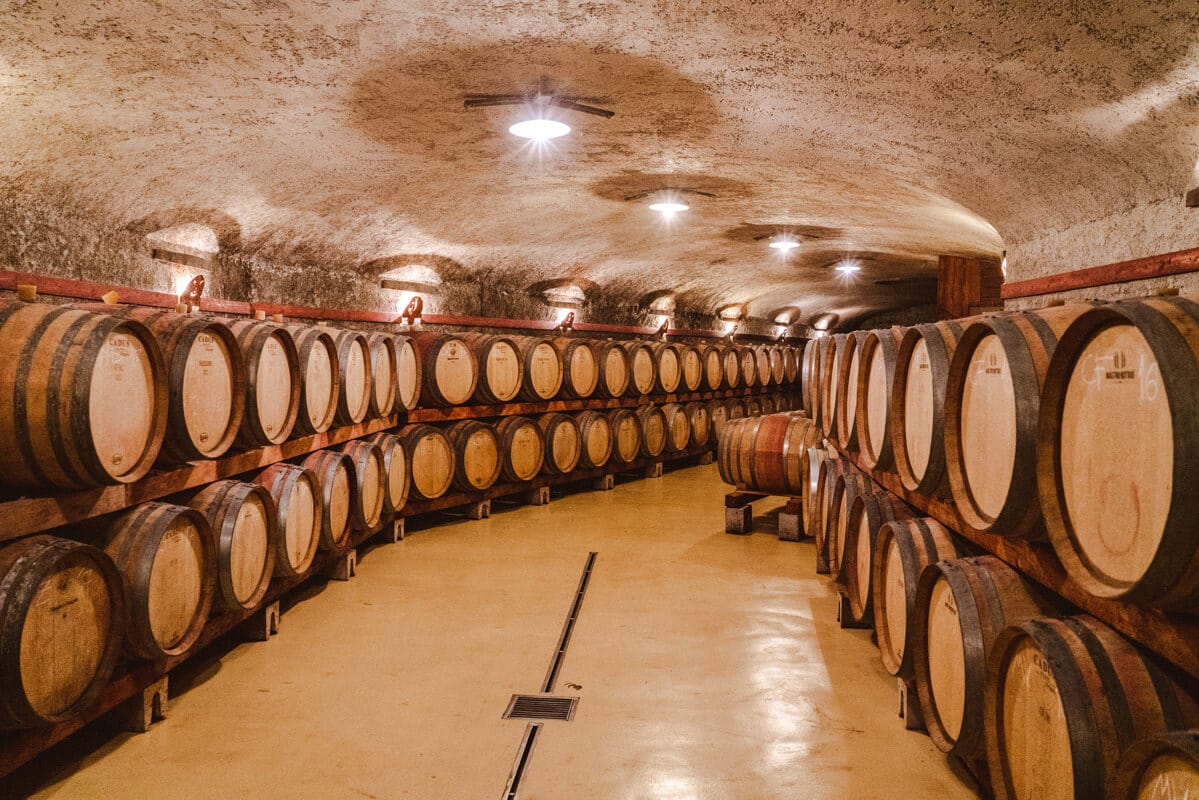 5. There's Even World Class Wine Tasting
Before visiting Slovenia I had no idea that the country is home to three major wine regions with world-class vino. And if you've been following along for awhile, you know how much I love my wine. Slovenia has been producing wine since as early as the 16th century in the Maribor region, but on this trip we only had time to visit the area of Goriška Brda, which is known for its tasty white varietals.
As our guide explained during our day trip here, the vines in this particular region grow especially rich in minerals from the soil consisting of broken down opoka rocks. And with the cool weather from the Julian Alps combined with warm winds incoming from the Mediterranean Sea, the climate is ideal for creating the perfect blend of sweet notes and crispness.
I'm typically a red drinker, but I could honestly drink Slovenian whites all day — they were so good. I only wish more of the wines we tried were widely available for purchase in the US. If you decide to tour some of Slovenia's world-class wine regions, leave some space in your suitcase to bring a few bottles home!
6. You Can Visit Any Season of the Year
With such a nature-centric country that loves its outdoor sports, you'll be hard-pressed to go wrong any time of year you visit Slovenia. In the summer, the forests and mountains are luscious and green and tourists and locals both flock to the countryside to spend their time biking, hiking, fishing, or hanging out by the lake.
In winter, skiing and snowshoeing are both popular, and the photographic opportunities are just as magical under a fresh blanket of snow as they are with the sun shining down on the mountains.
Summer is of course high season in Slovenia, so you'll be surrounded by more tourists if you choose to visit this time of year, but visiting Slovenia in summer doesn't compare to the mass tourism I've experienced in places like Prague and Italy.
Bottom line: Slovenia is a destination you can visit year-round, but choose the season that is the best fit for you!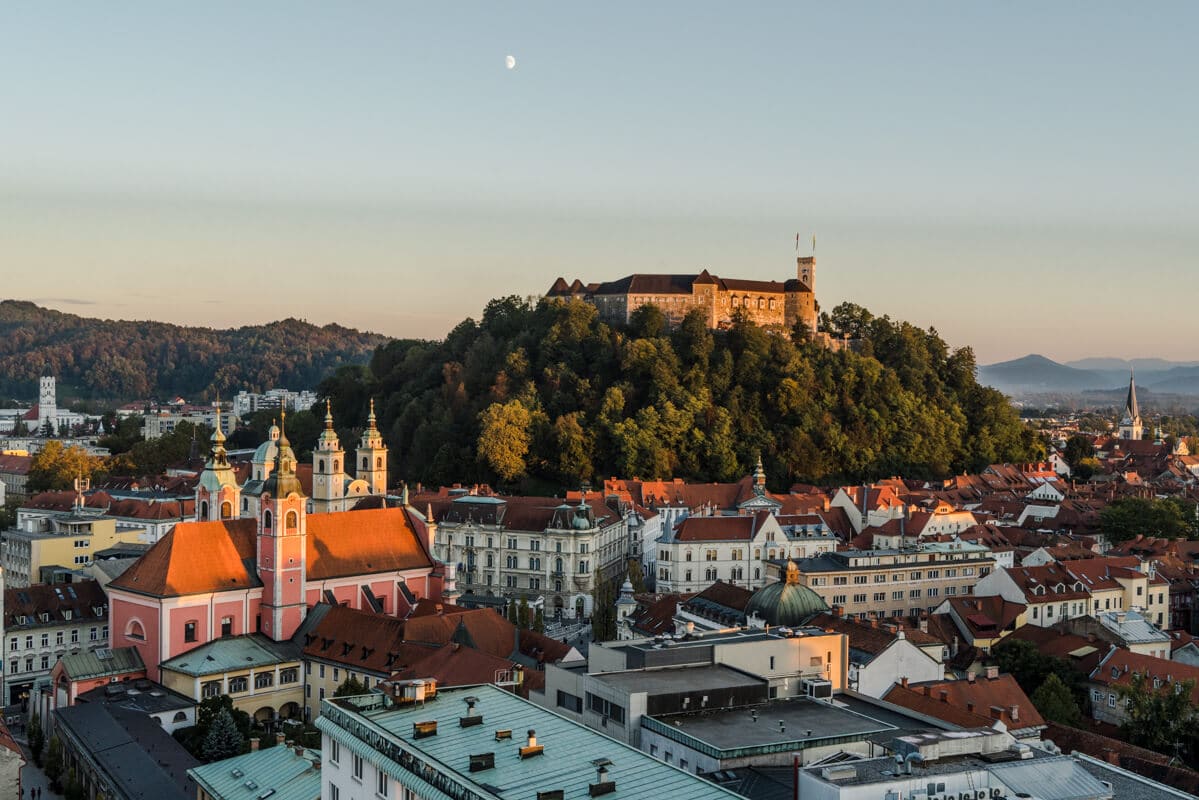 7. It's Easy to Visit as Part of a Big Euro Trip
Did you know that the border of Slovenia is just two hours drive from Venice, Italy? With Croatia, Austria and Hungary as additional neighbors, it's easy to add Slovenia as a stop on any longer European tour, especially if you're renting a car.
From Ljubljana, it's also easy to take the train or a bus to nearby countries. On a Eurail pass, you can easily access Zagreb, Budapest and Venice with direct routes.
The Flixbus is another great option if you prefer to travel by bus. I used FlixBus to travel from Ljubljana to Munich after my trip was over as I was flying out of Germany and we traveled all the way across Austria and arrived in Munich in about 5 hours.
8. The Locals Are Friendly — And Most Speak English
About 59% of Slovenians speak English conversationally, and almost all of the young people are more well-versed in the language which means this number will continue to rise.
While I believe that it's respectful to learn some of the basic phrases in a local language before visiting, it's nice to know that a trip to Slovenia doesn't require a big language barrier.
If you stay in smaller towns outside the big city you may find it a bit more challenging to communicate with older generations, but if the first person you talk to doesn't understand your question, it's likely that the next person will.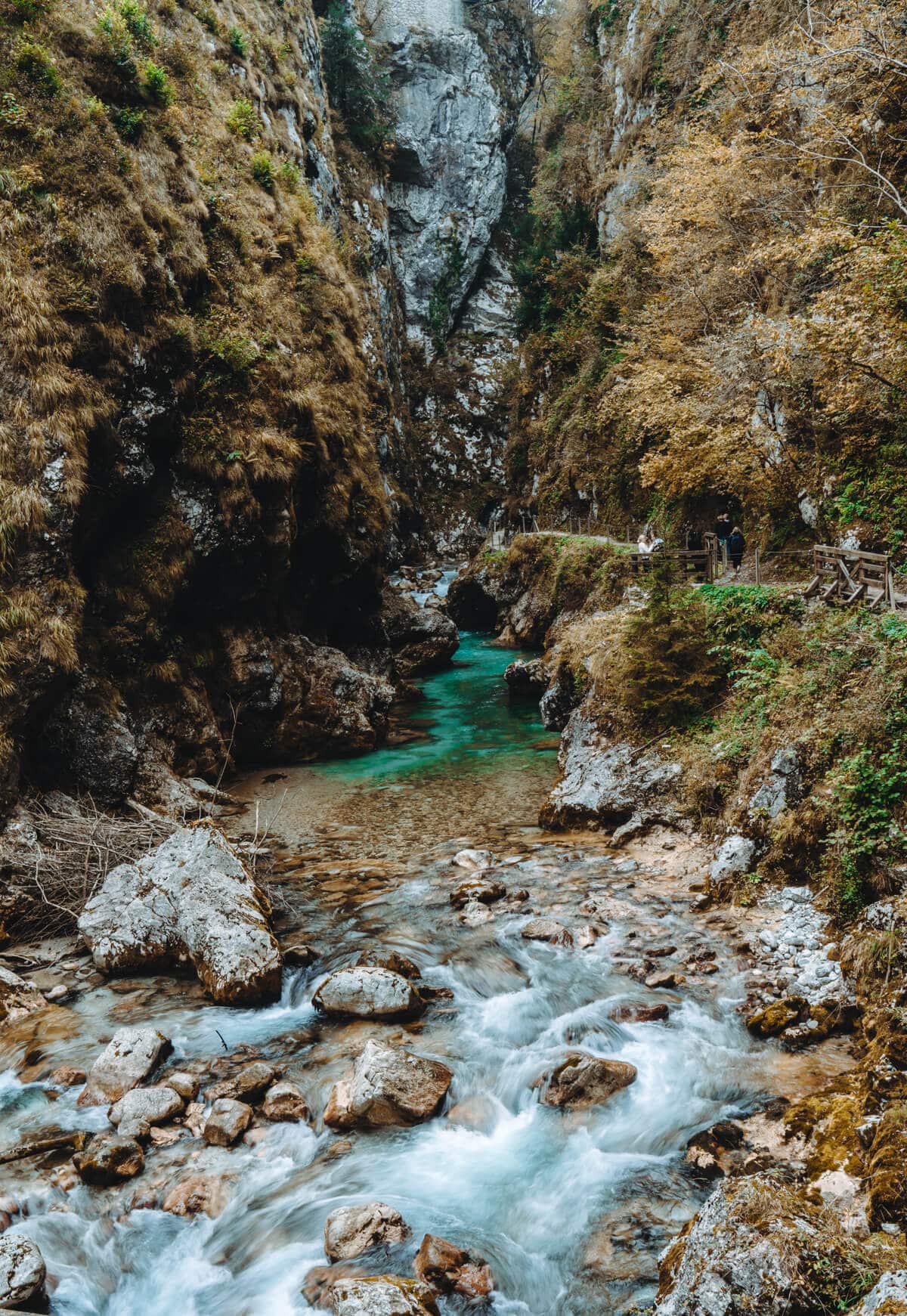 9. Sustainable Tourism is Top Priority
As tourism numbers continue to rise each year and global travel becomes increasingly accessible around the world, there has never been a more important time to talk about sustainable tourism. And if you're savvy with the travel industry at all, then you've heard this term already. It's a buzz word that's been making headlines, been increasingly discussed throughout social media and has entire conferences dedicated to its importance.
When it comes to focusing on sustainable tourism, there is no country that is doing this better than Slovenia. Its capital city Ljubljana was given the title of Europe's Greenest Capital in 2016, and in 2018 National Geographic named Slovenia the world's most sustainable country.
Furthermore, Slovenia has developed what is called the Green Scheme of Slovenian Tourism, a certification program meant to encourage and measure eco-friendly practices around the country. To learn more about how to travel to the greenest places in Slovenia, visit their Green Scheme information page.
With 48 destinations, 40 accommodation providers, 4 natural parks and 2 agencies all under Green Scheme compliance, it's quite possible to have an entirely green holiday in Slovenia.
10. It's Still a Hidden Gem
At the 31st Annual Virtuoso Travel Week in Las Vegas, the global luxury travel network named Slovenia the Hottest Destination of 2019. People are starting to notice how incredible this country is, but luckily Slovenia is still a bit undiscovered and is yet to be completely overrun by tourists — hopefully it will stay that way!
If you're the kind of traveler who seeks gems a bit off the beaten path and prefers peace and serenity over the crowds, then Slovenia is a destination you'll want to look at sooner rather than later before everyone else finds out how amazing this destination truly is.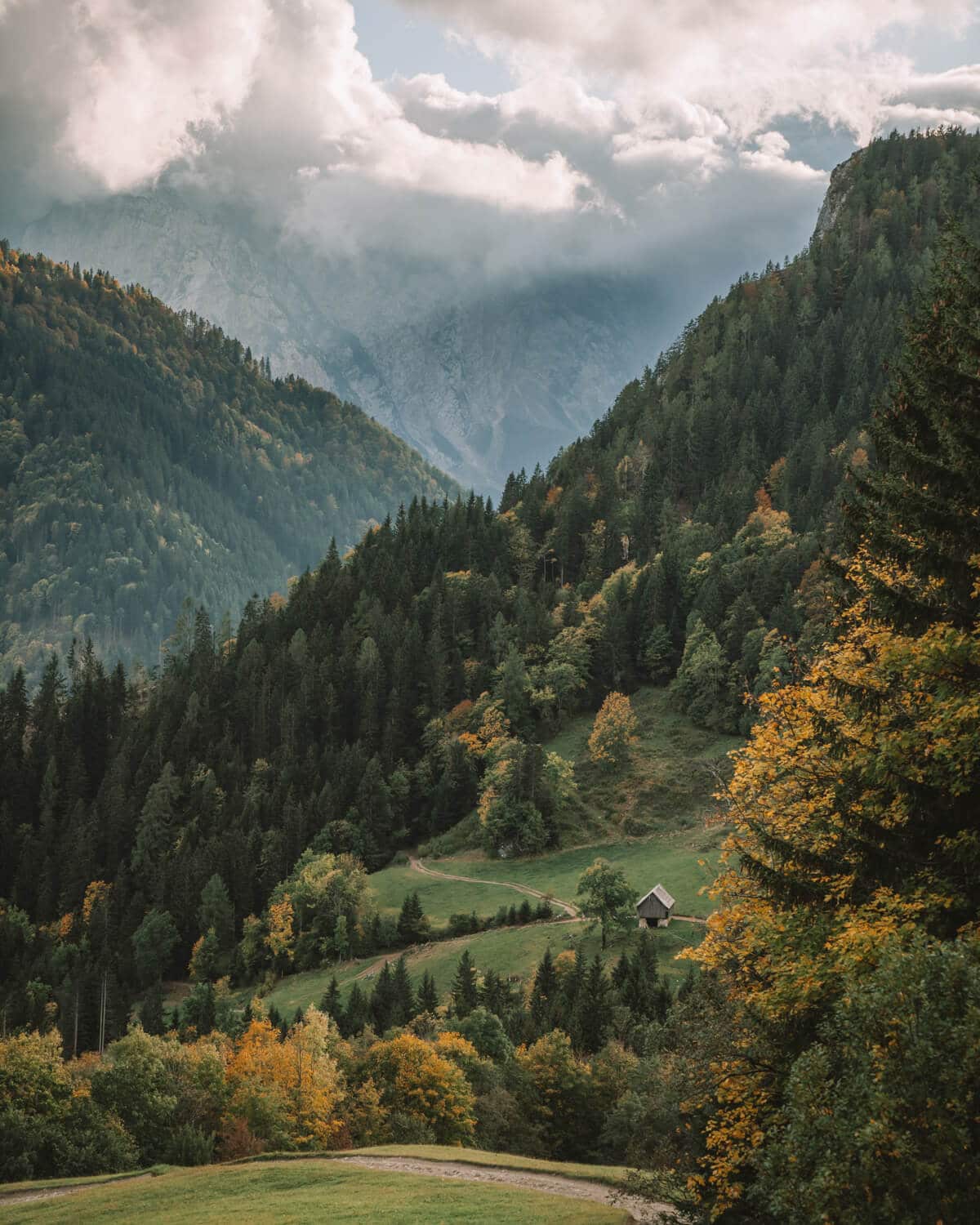 Planning a trip right now? These are all the websites and services I love for booking everything from flights, tours, accommodation and more:
PIN IT FOR LATER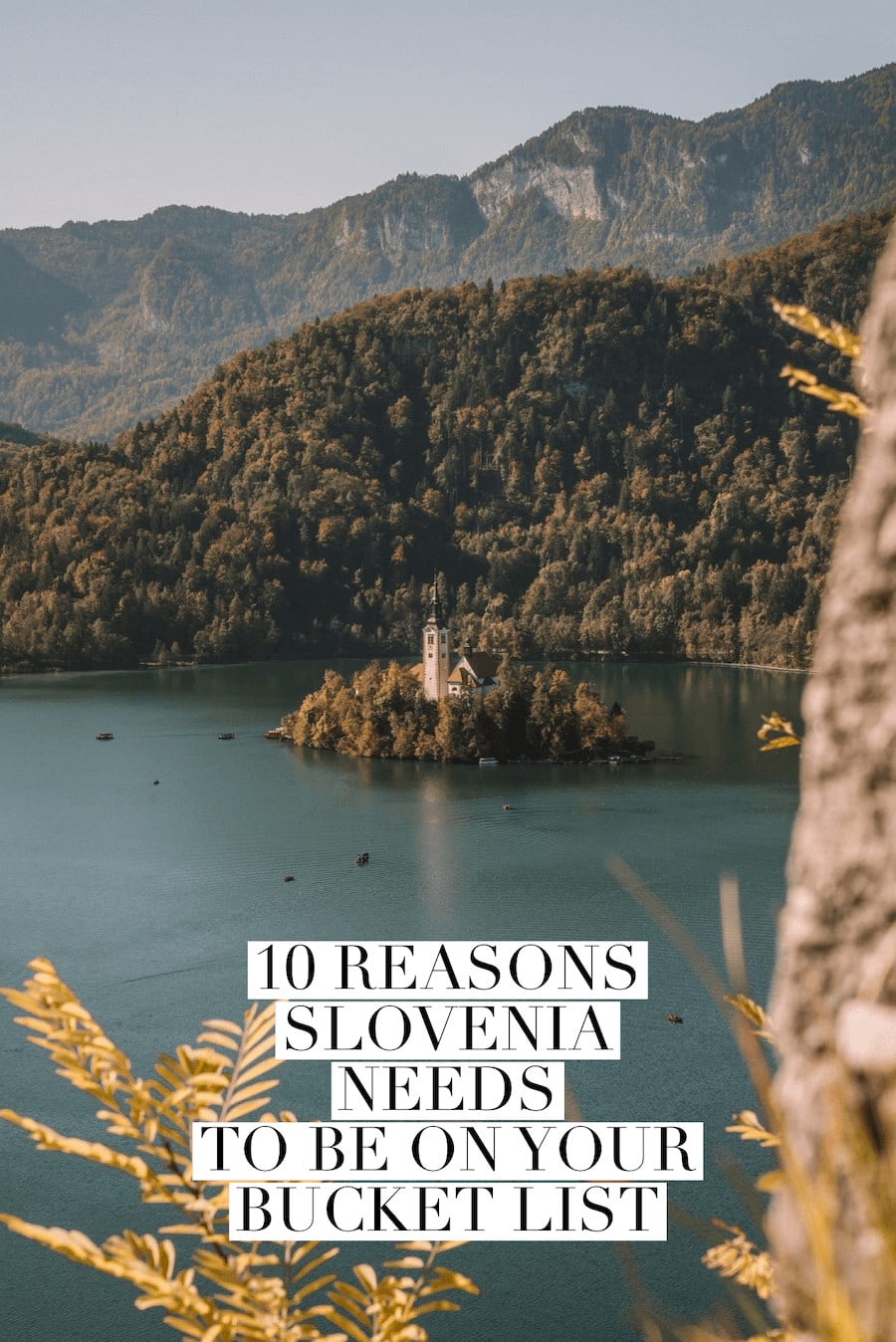 Read More
*** Live Like it's the Weekend was graciously invited to Slovenia by the Slovenian Tourist Board, but as always, all opinions are my own and I would never promote anything I don't freaking love. ***