Traveling internationally for the first time can be a bit overwhelming—to say the least. First, there's all the pre-preparation like obtaining a passport if you don't already have one, applying for visas, planning out where you'll stay and how to get from point A to B. And then there's everything you need to know once you're on the ground, like not falling for scams, trying to communicate with the locals, and navigating a culture's unique customs. It's enough to keep someone from ever packing their bags.
But the beauty in travel lies in the fact that you don't need to know everything; it's a learning process. As long as you're equipped with some basic knowledge to cover the most important aspects of international travel, you'll have room to grow and learn and build some confidence for your next trip abroad.
To help you out, I tapped some of my fellow travel expert friends to share their top tips for anyone booking that very first international adventure. Good luck!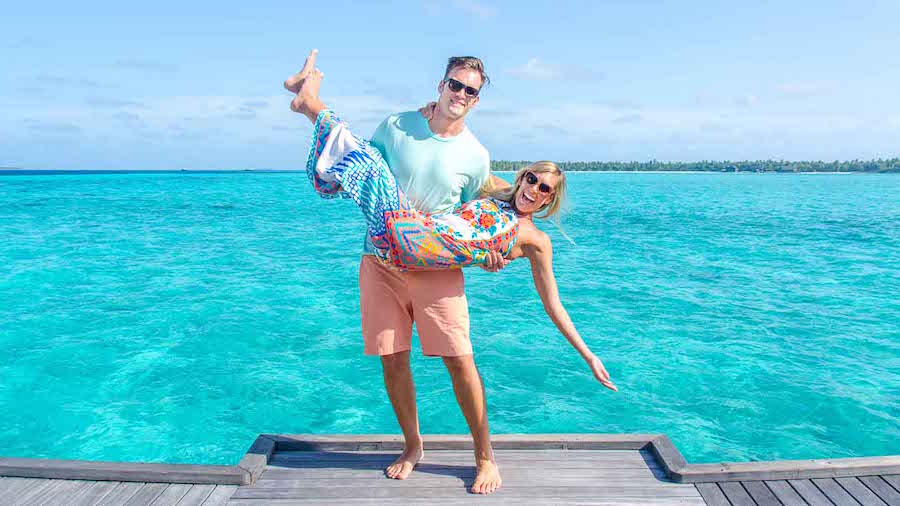 We've spent 4.5 years traveling the world full-time and along the way we've learned a thing or two. One of our biggest tips is to not have high expectations of a destination. Just because someone else loves or hates a place doesn't mean you automatically will. It's best to travel to places with an open mind and judge it based on your own experiences.
We thought we were going to love many places and we got there and realized it wasn't our scene. Then there are places like Bangkok where you either love it or hate it. We happen to love it but admit it's not for everyone.
Follow Hannah and Adam on Instagram at @GettingStamped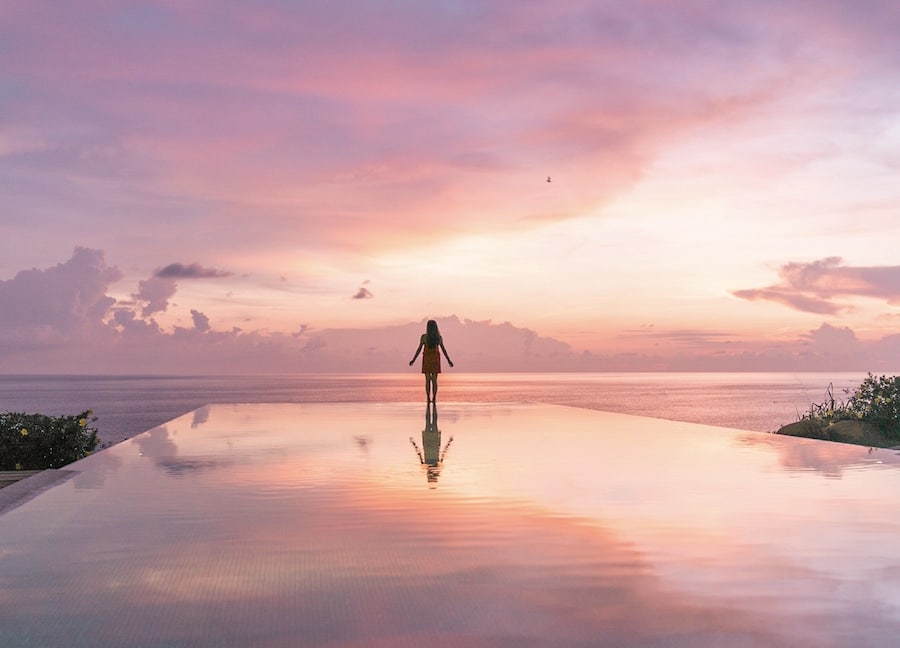 My tip for anyone traveling internationally for the first time is to make sure you call your credit card company to let them know you will be traveling abroad. Don't forget your passport, travel adapters and purchase an international SIM card at your destination to use during your travels.
Most phone carriers also have pretty cheap international data plans too! I also recommend researching if there are any special events happening where you plan to visit, as it's always fun to experience local events!
Follow Christine on Instagram at @tourdelust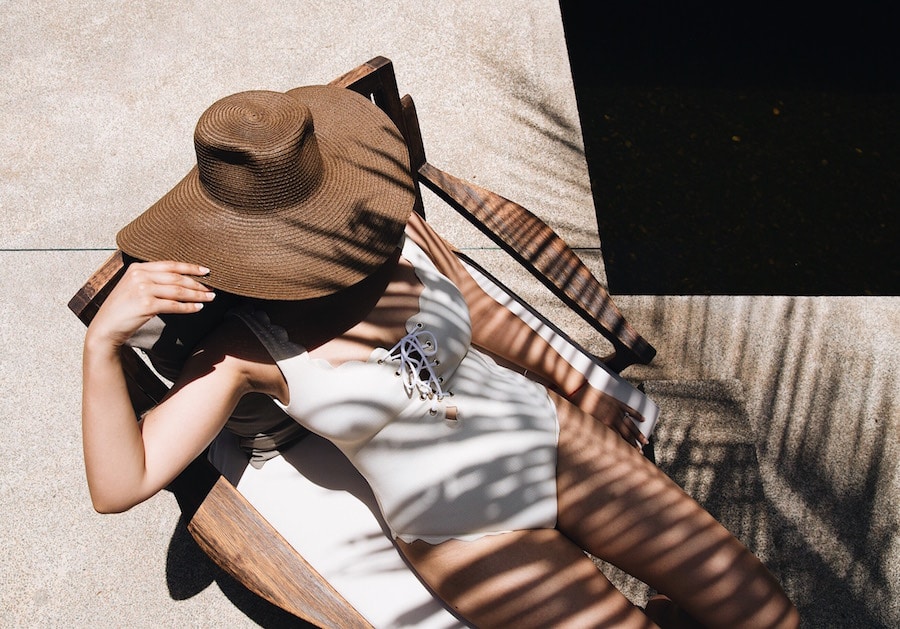 I think it's essential as a first time traveller (and also as an experienced one), to have a clear understanding of how to get from A to B and in-between when visiting a new country. Always have a map preloaded on your smart phone (or ensure you have a great data roaming pack for international travel) and thoroughly research airports and taxi protocol so you don't get scammed with hidden fees.
Wandering around aimlessly makes you a target and it's easy to get taken advantage of. So have a general plan, learn about the public transport system and don't assume a random stranger is trying to help you – always maintain a sense of awareness, even if it's hard not to get swept up in the magic.
Follow Rhiannon on Instagram at @Inbedwith.me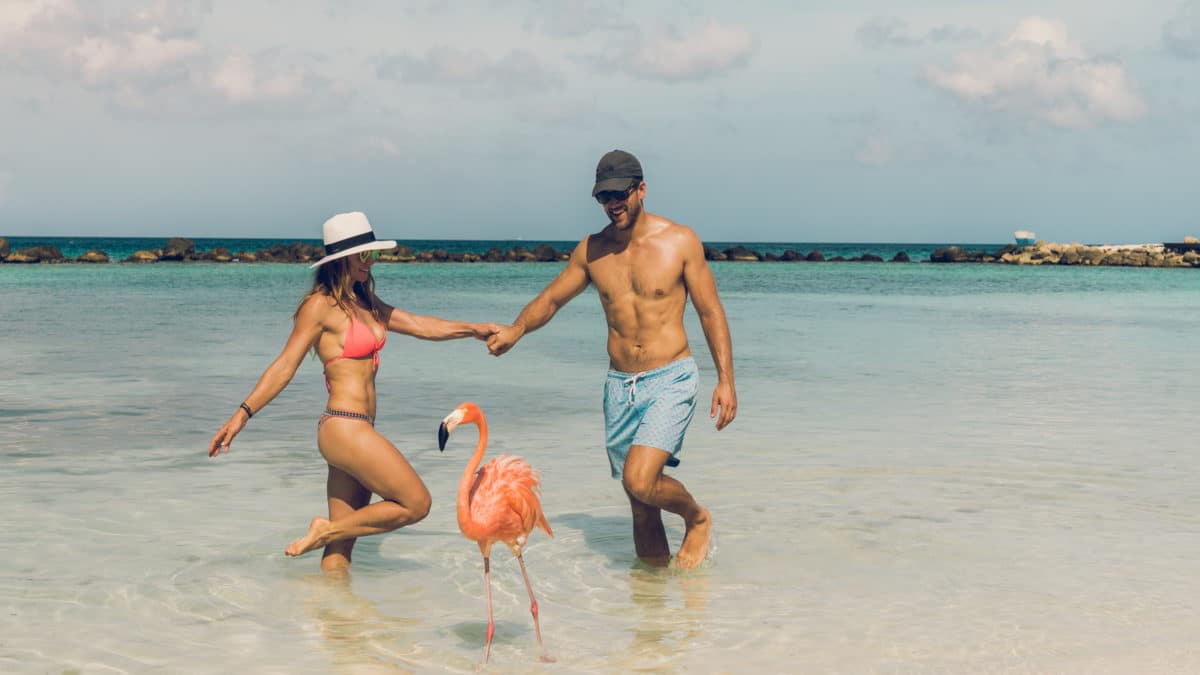 COLLETTE AND SCOTT, ROAMAROO
The news may make the world sound like a dangerous place, but us travelers know that one horror story will not stop us from seeing the world. Still, it's important to stay safe while you're traveling internationally and a great way to do that is by registering for STEP, or the Smart Traveler Enrollment Program. This free service is run by the U.S. Department of State and it automatically registers your whereabouts to the closest U.S. Embassy or consulate.
You simply enter in the details of your international itinerary as well as your contact information and you'll receive notifications from the nearest U.S. embassy. For example, we spent New Years in Bali two years ago and while we were in Bali, we received a notification from the local U.S. Embassy that warned tourists of going out in specific areas due to suspected terrorist activity. We were then able to make an informed and safe decision based on intel from the embassy. Additional notifications from the embassy could include protests, family emergencies, or natural disasters.
Follow Collette and Scott on Instagram at @Roamaroo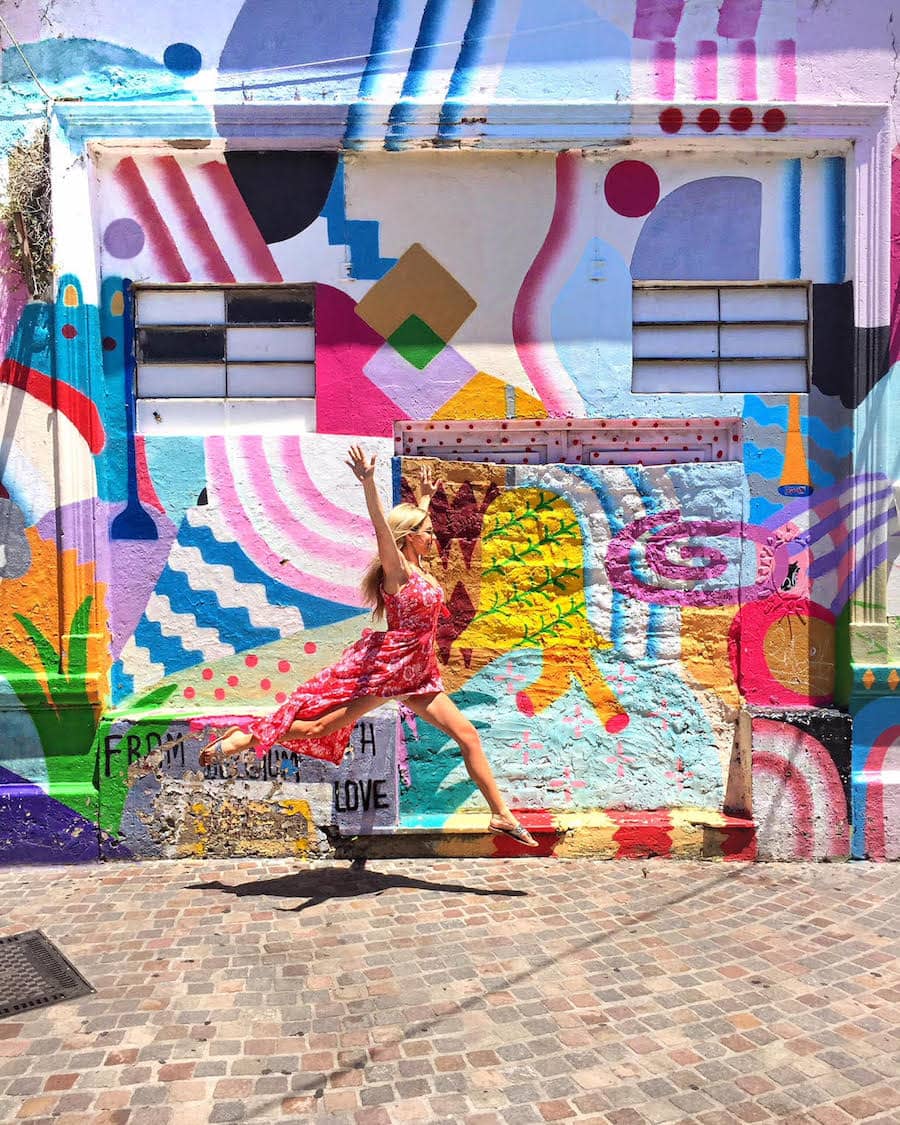 Research, research, research! Read every article and blog post available about the destination you're traveling to, and reach out to travel Instagrammers you love for inspiration/tips. When it comes to traveling internationally for the first time, there's no such thing as being over prepared…but also make sure to leave room for spontaneity. That's when some of the most memorable moments happen.
If you're traveling to a non-English speaking country, learn how to say "hello" "goodbye" and "thank you" in their native tongue (at the very least). Ask a local how to say "cool" too—I promise, it ends up being more useful than you think!
Be sure to anticipate cultural differences in advance and learn to go with the flow. (For instance, if you order an "iced coffee" in a foreign country and end up being served a frappuccino, don't be surprised. Iced coffee isn't a "thing" in most places)! Just remember that "our" way is not necessarily the way of the world—embrace it, and you'll be fine!
Follow Lindsay on Instagram at @Lindsaysilb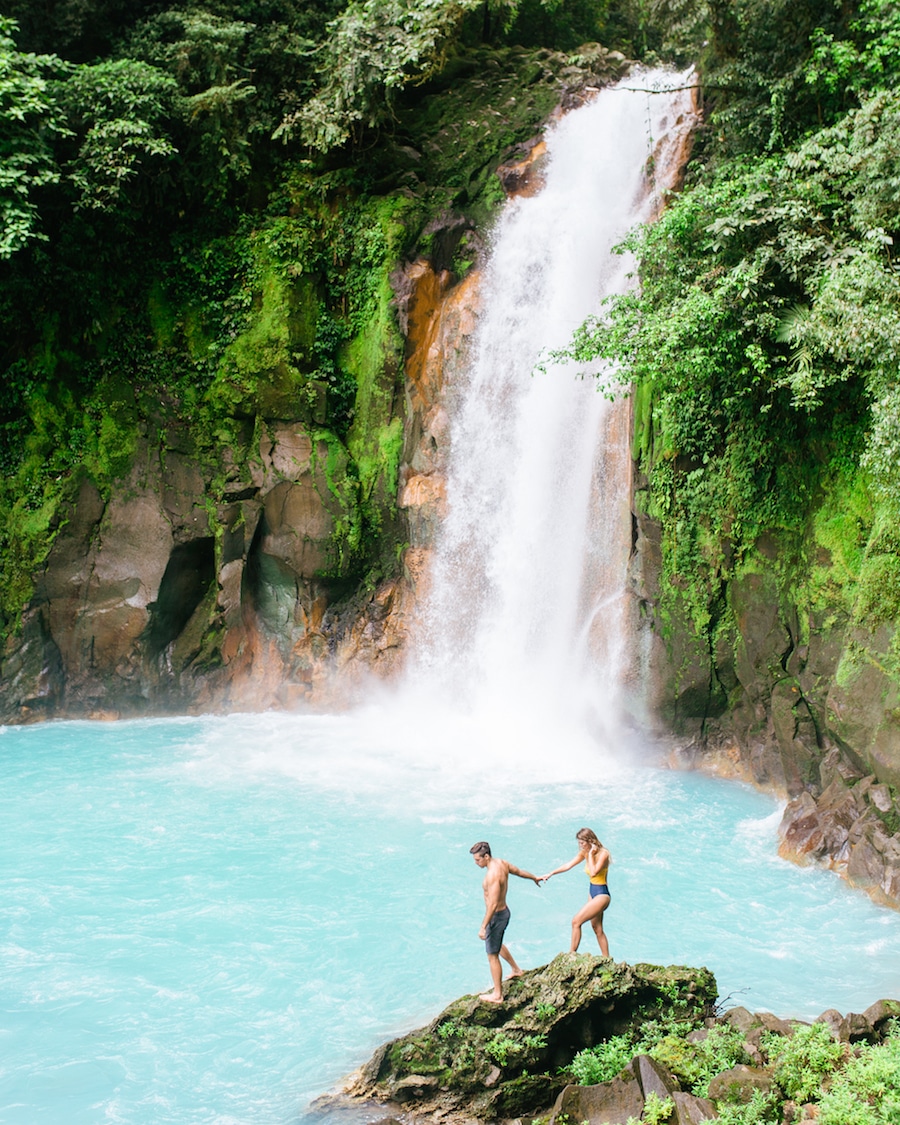 Don't forget your passport! Like double check and make sure you have it right before you're leaving for the airport. And be sure to look up the visa requirements for the country you're going to as well.
On the financial side of things, get a credit card that doesn't have foreign transaction fees, and open up a Charles Schwab checking account, so you can take money out of any ATM without having to pay fees—that way you won't have to worry about getting totally ripped off with the exchange rate at the airport. But most importantly, have fun! Oh, and don't forget to bring converters!
Follow Sam and Ryan on Instagram at @OurTravelPassport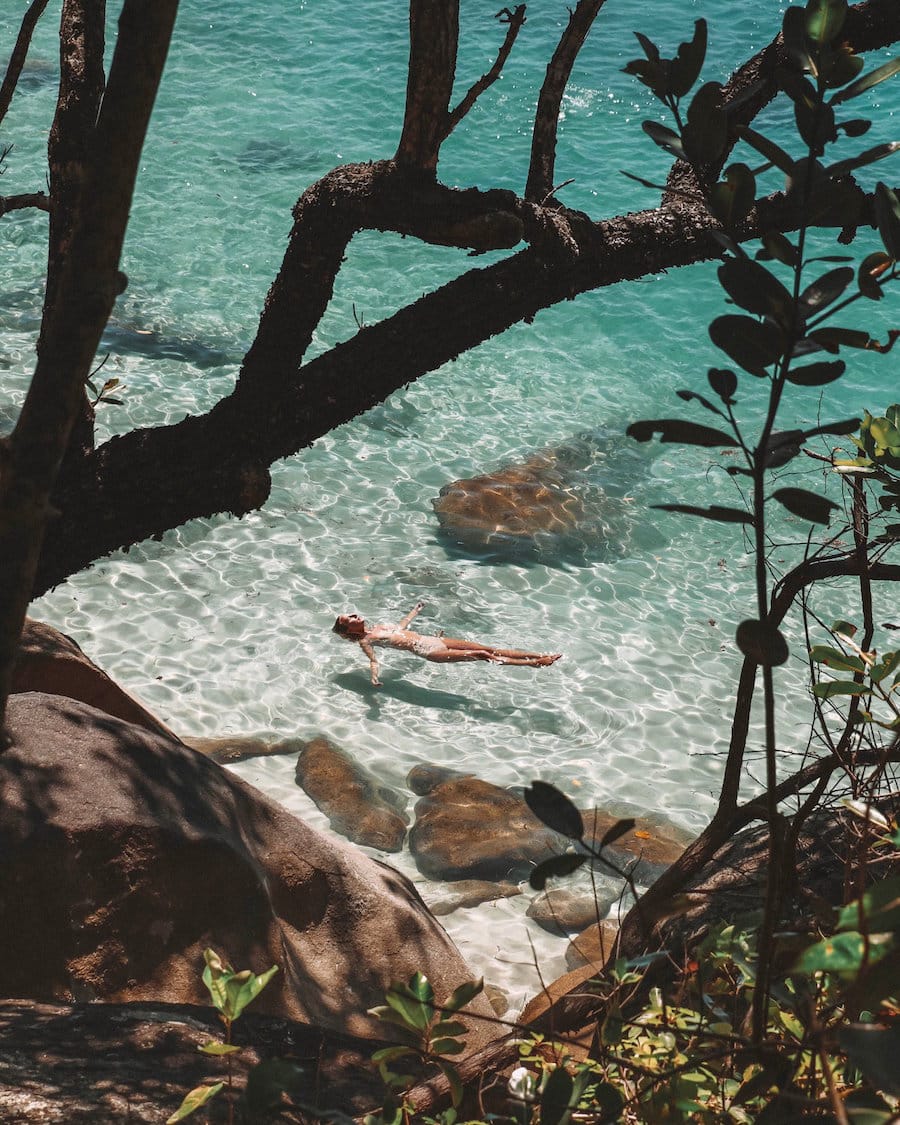 Always remember to back everything up. One of the most important things when traveling is having a back up of EVERYTHING vitally important. Things can get stolen and lost and the last thing you need in a foreign country is that. Travel with two to three SD cards and back up each one after use. Always carry photocopies of passports, visas, your driver's license and documents too.
Follow Jess on Instagram at @thewonderingdreamer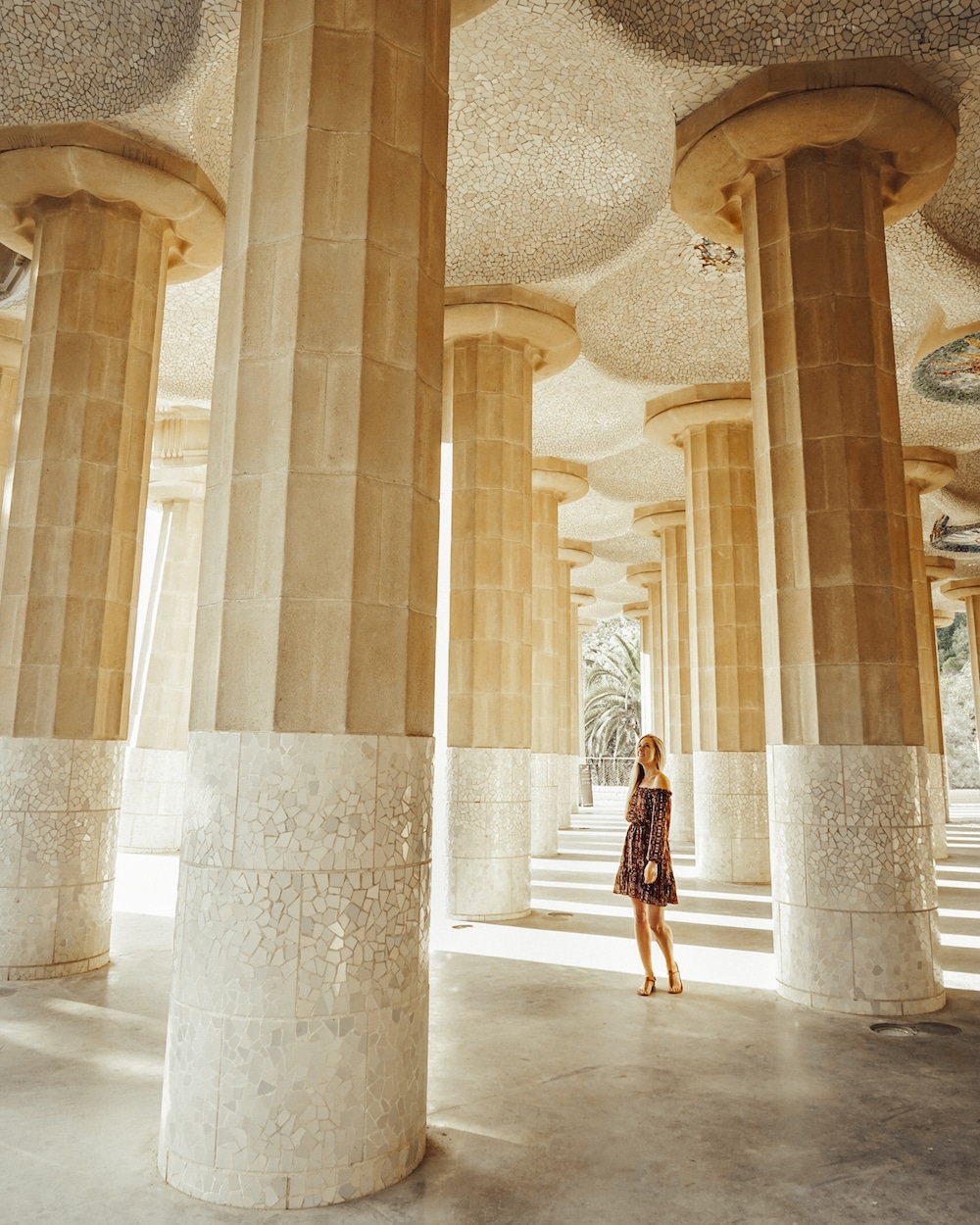 Buy travel insurance. No it's not the sexiest topic, but it's SO worth having in case anything goes wrong, especially if this is your first time traveling internationally. You might be thinking, 'isn't travel insurance just a pointless upsell?" and the answer is definitely not.
Here's why.
First off: Shit happens when you travel. Things get stolen, people get hospitalized, flights get cancelled and cameras get dropped. No, these things aren't guaranteed to happen to you (and I've had very few incidences over the last two years of full-time travel), but when something does go wrong, you're going to be wishing you had that insurance. Keep in mind that your medical insurance at home most likely does not cover you abroad, and the last thing you need is an accident on a trip to wipe out your life savings—or worse—have you paying medical bills for life.
The second reason to get travel insurance is simply for peace of mind, which can help you enjoy your trip so much more! Traveling abroad for the first time can definitely cause anxiety, but having travel insurance will put you at ease knowing that with any mishaps, you'll be covered. I personally use World Nomads and love them for their amazing customer service. They've saved me over $1000 in surprise expenses over the years.
Follow me on Instagram at @livelikeitsthewknd 
***
Are you traveling internationally for the first time? Let me know where you're headed in the comments below!
***
PIN IT FOR LATER