If you've been following along on my Instagram over the last six months, chances are you've seen me posting a thing or two about a little something called Unsettled. But what exactly is Unsettled and why have I not shut up about it since basically May? Let me explain.
Back in early 2018, a team member from Unsettled, a global retreat company, approached me about joining one of their upcoming retreats and sharing my honest experience with my audience. I had already been exploring the idea of joining some type of co-living retreat and had done some research on other companies, but hadn't quite found the perfect fit. When I got the chance to hear from the Unsettled team and learn more about their programs and company mission, I felt instantly like this was the right route for me.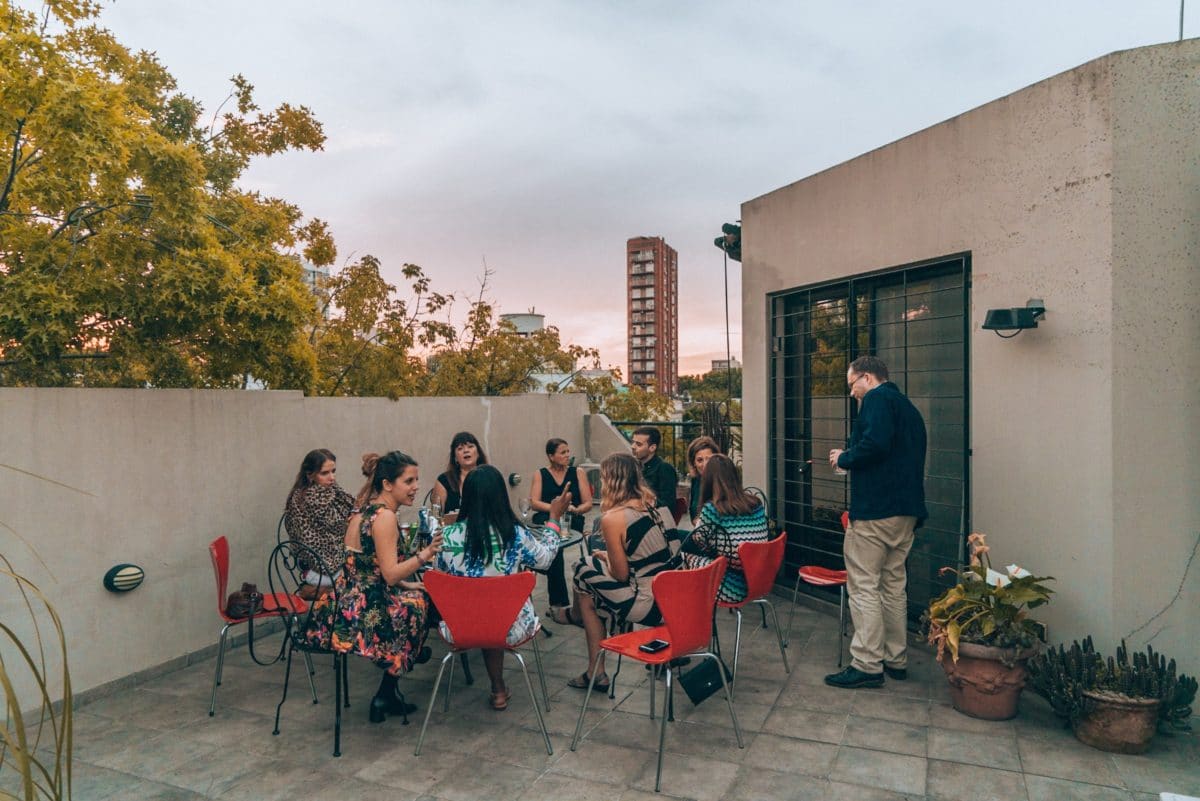 WHY I DECIDED TO PARTNER WITH UNSETTLED
There are a lot of companies out there right now that offer different forms of group travel and co-working /co-living retreats. I'm sure you've seem them pop up in your Facebook or Instagram feeds. So what makes Unsettled so special?
Their mission 
In speaking with their team and listening to them talk about past retreats with such passion and excitement, I felt instantly connected to their mission. I love that they not only focus on providing the physical environment for a successful stay in the cities that they host in, but they foster an incredibly supportive space spiritually and emotionally as well. Before you write that off as too woo woo for you, hear me out. What that really means is that the leaders make a point to focus on asking deeper questions — and the right ones — of the people who participate, rather than trying to provide answers for the things people seek.
Asking the right questions
I believe that if we don't ask the right questions in our lives — of ourselves and of others — we risk straying off course or not living in alignment with our true desires because we haven't made it a priority to figure out what we truly want. From beginning to end, Unsettled's experience leaders ensure that they provoke thoughtful insight and deeper conversations amongst each group to foster that deeper and more fulfilling experience.
Finding community 
Another big reason I was interested in joining Unsettled? Well, simply put, I've felt like over the last year that a piece missing in my travel experiences was a sense of community. I often travel solo or with one friend or other blogger, and I wanted to meet new people from all walks of life (who don't necessarily share my profession) and build connections with other likeminded travelers. My Unsettled experience delivered on that ten-fold.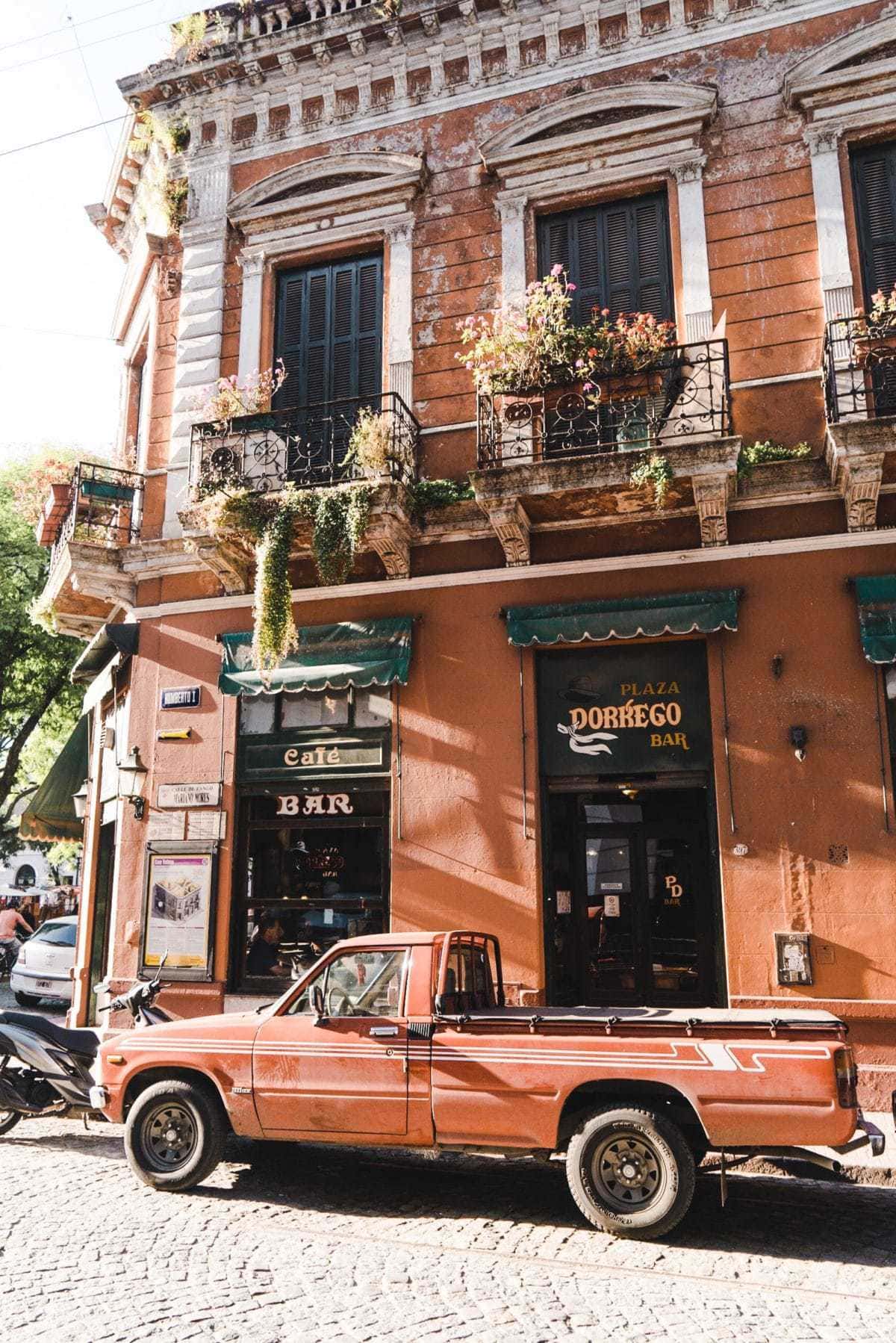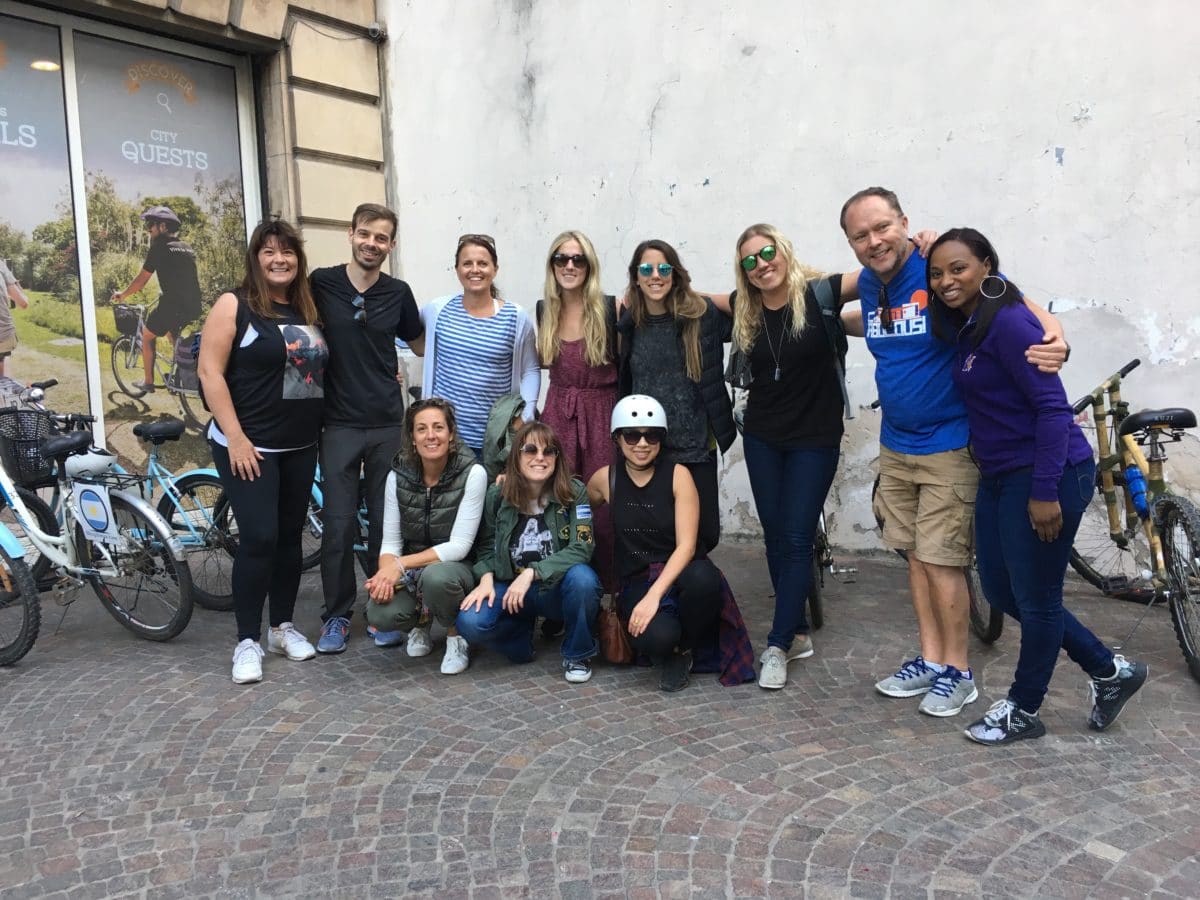 WHAT TO EXPECT ON A TWO WEEK UNSETTLED RETREAT
It's hard to say exactly what to expect on an Unsettled retreat because I've come to realize through speaking with past students who've done multiple sessions that they're all quite different. But basically what you can expect is a mix of location-based activities, meet-ups meant to build connection within the group, and free time that allows you to do your own thing, get work done, or really accomplish anything else you wish.
If you choose to do the 2 week retreat as opposed to their full month options, know that it will likely be pretty full on. It's challenging to get to fully know a place as it is in just a two week span — add in a calendar full of activities and the desire to get to know your fellow group-mates and your days will filled to the brim.
The good news is that your schedule is entirely up to you. The only really required activities are the initial meet-and-greets and schedule creation sessions which you won't want to miss anyhow. In these beginning sessions, the Unsettled experience leaders host exercises that help the group to quickly get to know one another (honestly, I was shocked at how fast our group opened up and bonded), and co-create their schedule which is based on all of the activities that each individual is interested in doing and seeing in the designated retreat location.
Beyond that, you can choose to do or not do any of the activities that get scheduled. You can sleep in as late as you want, stay up all night if you want, spend all day working at the co-working space (which they provide) or wander the streets of your destination solo. It's really up to you. But of course, part of the joy in the whole experience is sharing it with others, so I can't recommend participation enough.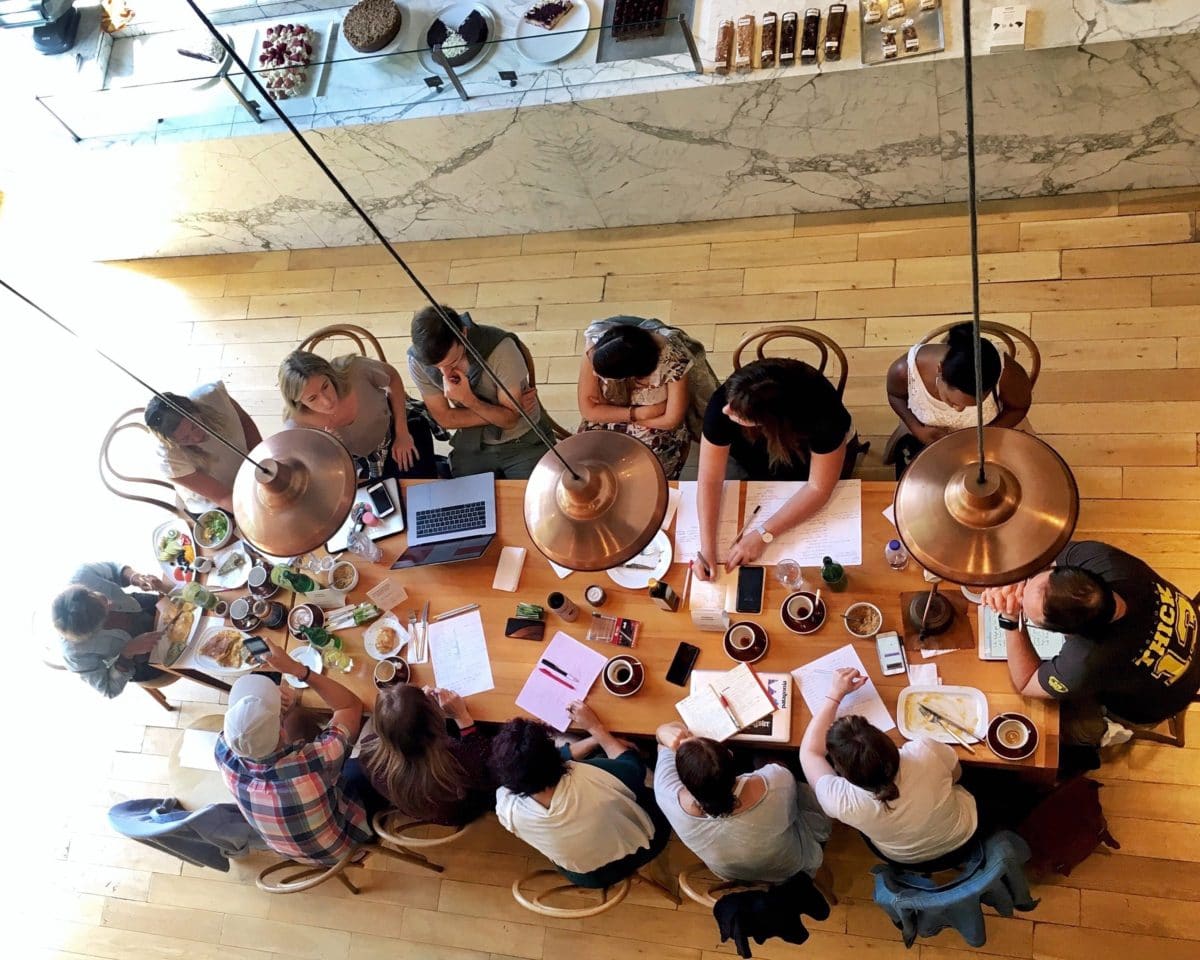 As far as the community goes, every Unsettled group is unique and special but I think it's safe to say that Unsettled attracts a pretty open-minded crowd that are looking to expand their network, their experiences and connect with others from around the world.
As a community member, you're expected to give something back to the group — this could be really anything. Some people in our group led yoga classes, group meditation sessions, or just provided their positive energy and support. I led a workshop on personal branding and productivity to share what I've learned through this business with the group. Whatever you offer is really up to you and not meant to be intimidating, but more of a way to bond deeper with the community and share your collective knowledge.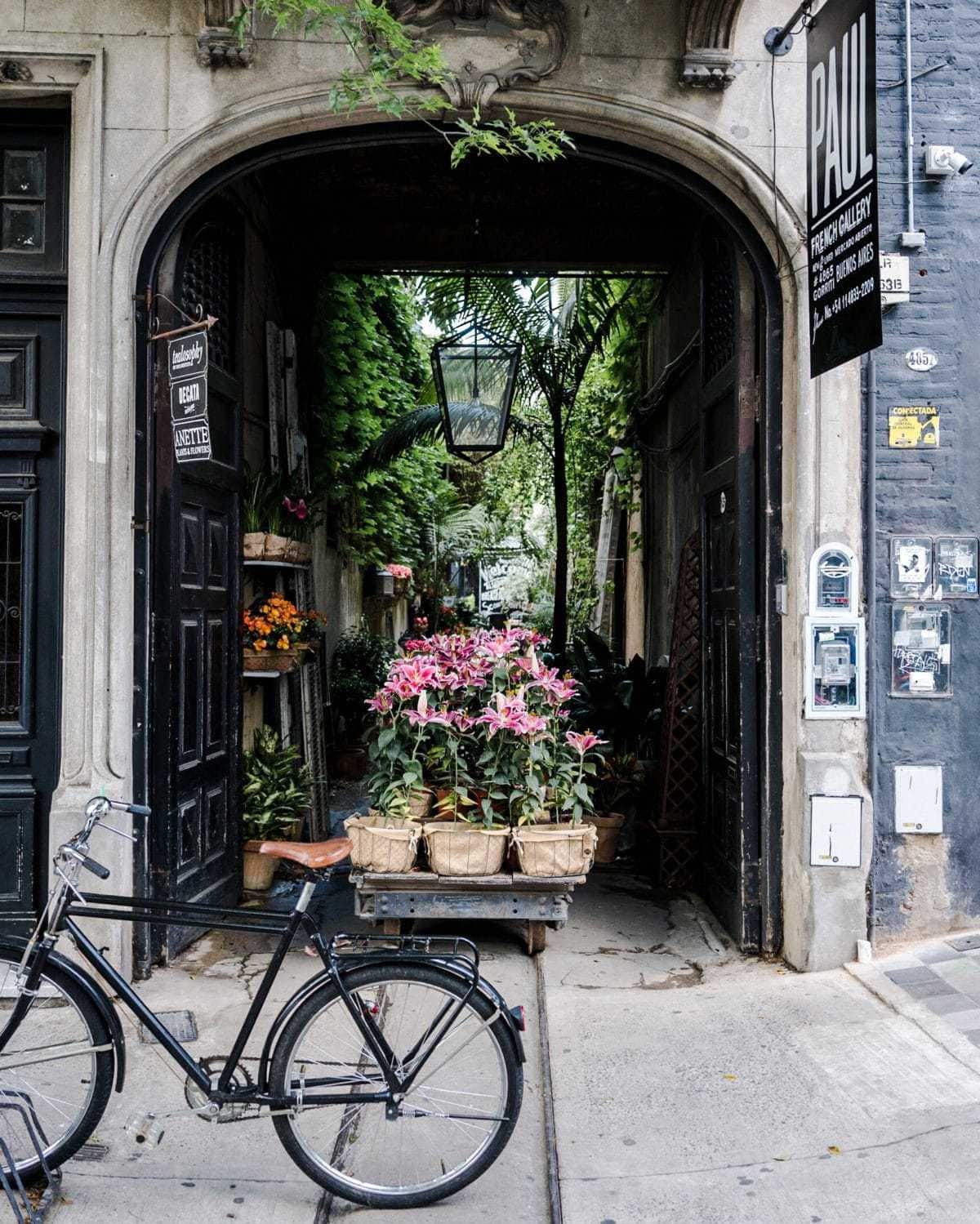 WHAT IS PROVIDED
Throughout your Unsettled retreat experience, you'll be provided with accommodation (unless you opt out of the shared living spaces), a designated co-working space and access to wifi in both locations. Some meals are provided like your introduction dinner, closing dinner and snacks at sessions here and there — otherwise meals are up to you to cover.
The best thing that Unsettled provides in my opinion are the experience leaders (typically one is a local resident) who help lead activities, foster connection and answer questions about the destination or experience as a whole. They are super helpful and will become your friends as well!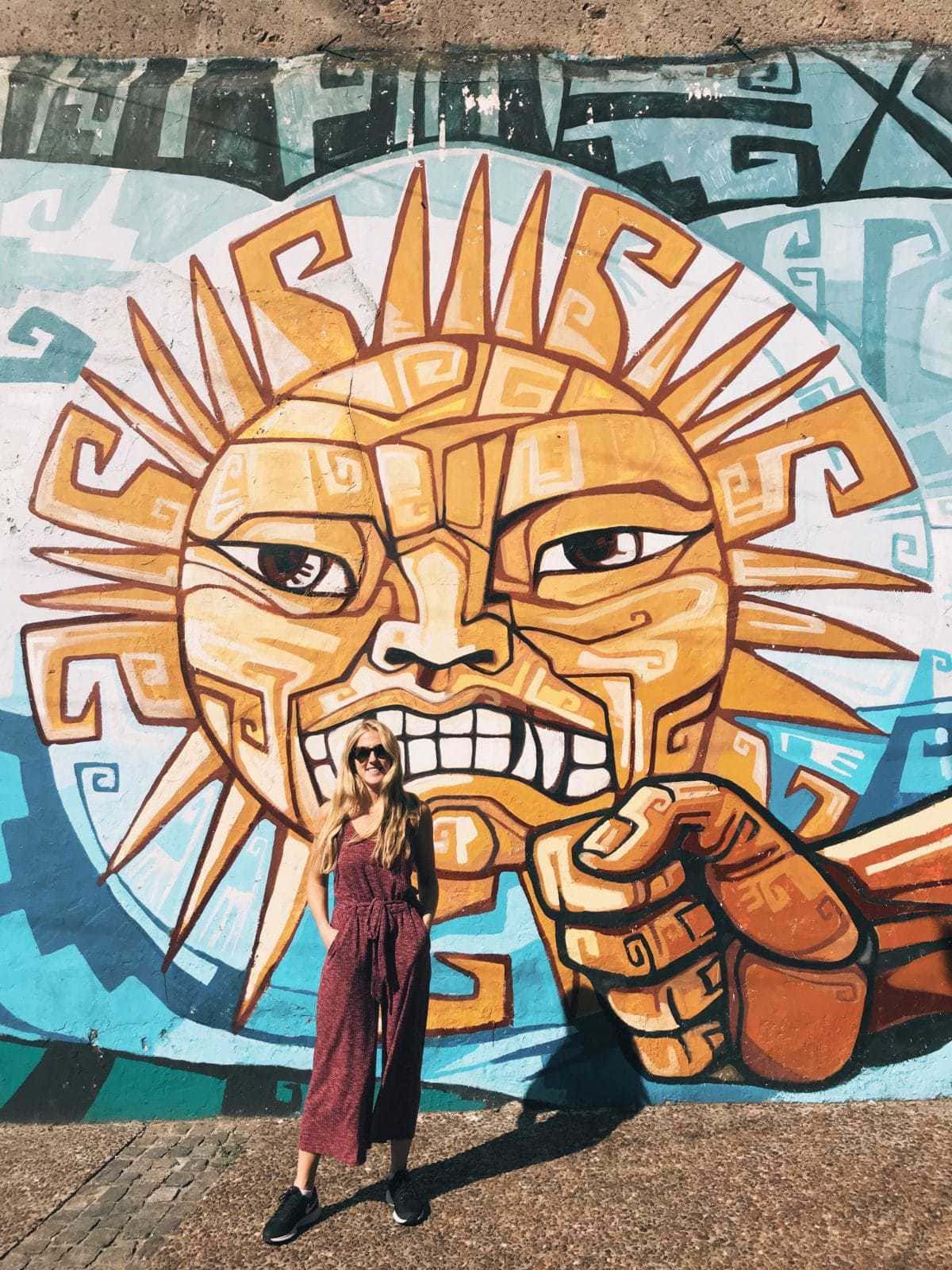 TIPS OR THINGS I'D CHANGE
Overall, I can't say enough good things about my experience with Unsettled, but due to the nature of my work schedule I think I would have benefitted from a month-long experience rather than a quick two weeks. With all of the amazing activities on our calendar, I found it challenging to participate in everything, spend time getting to know the other group members and also find time for my work and my alone time.
If you're someone like me that will need to be working full-time during your Unsettled experience, I'd recommend considering the month long retreat if you don't want to experience major FOMO. I ended up letting a lot of work stuff go by the wayside and it made me a little stressed and overwhelmed in the process, but I'm glad I prioritized my group participation in the end because that's an experience I'll never be able to get back.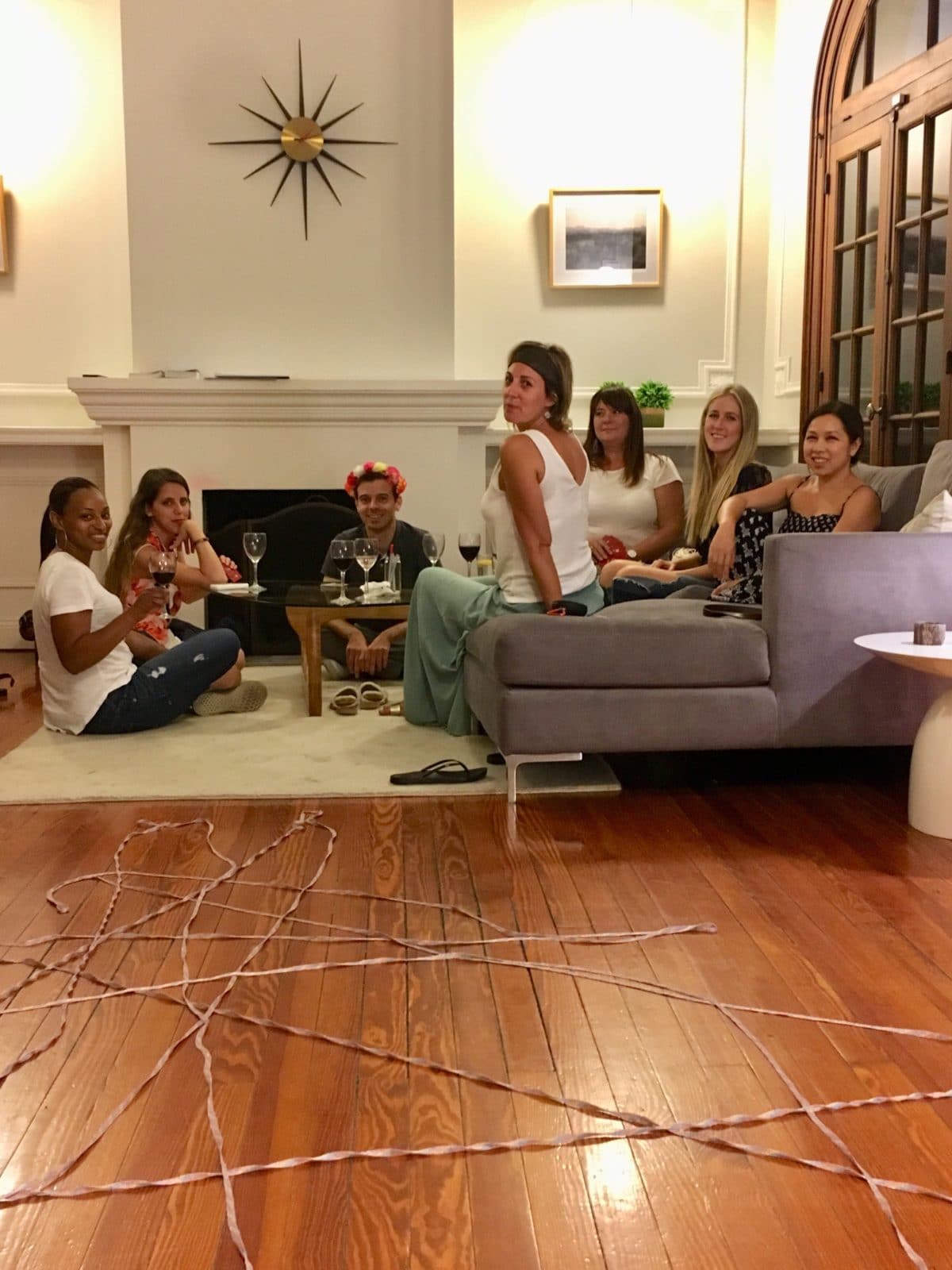 WHO A TWO WEEK UNSETTLED TRIP IS FOR
Anyone looking for a life change, perspective shift, or break from their routine
People interested in building a global community and meeting people from around the world
Solo travelers looking to meet likeminded travelers
People on a sabbatical from work or in between jobs
People who are working but are able to take on a lighter load during a 2-week timeframe
Someone who has never traveled before and wants to do so with a supportive group
Someone who has traveled a ton but wants to do so in a new, unique environment
WHO THE TRIP IS NOT FOR
People who are closed off to introspection, personal development or improving their lives
Someone who needs to work 40 hours a week
People who are completely against scheduling/planning
People who are anti-social and not interested in doing activities with others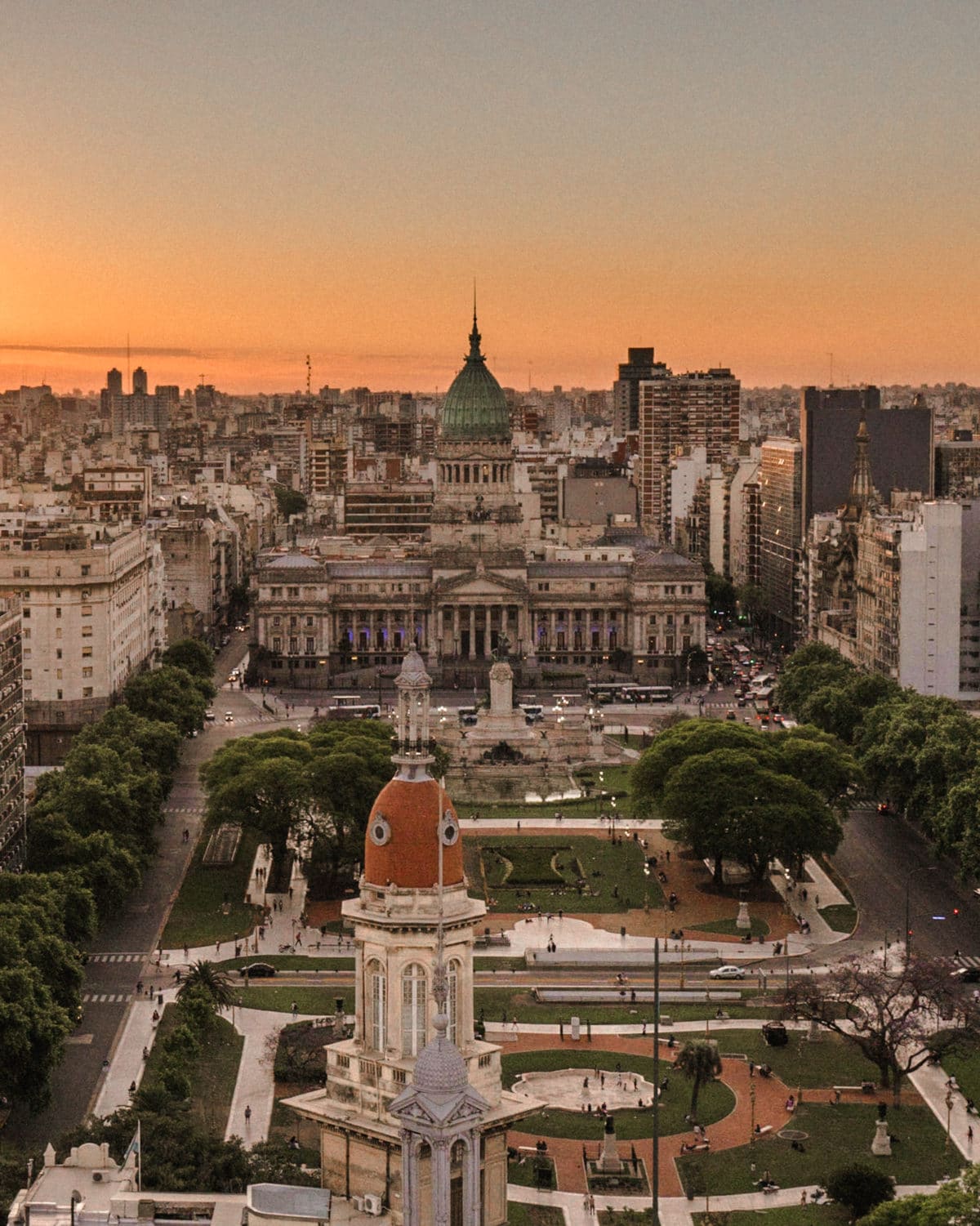 WHY BUENOS AIRES, ARGENTINA?
I completely fell in love with Buenos Aires and honestly, it took me a bit by surprise. This destination has a super European feel for a South American city and the vibes were ultra casual and friendly compared to many other busy cities I've visited in the past.
I've lived in places like Los Angeles and Manhattan where people place a premium on how you dress, your social status, what exclusive clubs you can get into, etc. Buenos Aires is NOT that. We were able to get into some of the best restaurants in town with only a few days notice. Everyone is dressed down even at the fanciest restaurants. People are super friendly and helpful even when you're blubbering through your sub-par Spanish. And there are so many fun things to do and neighborhoods to explore. I really can't recommend this city enough.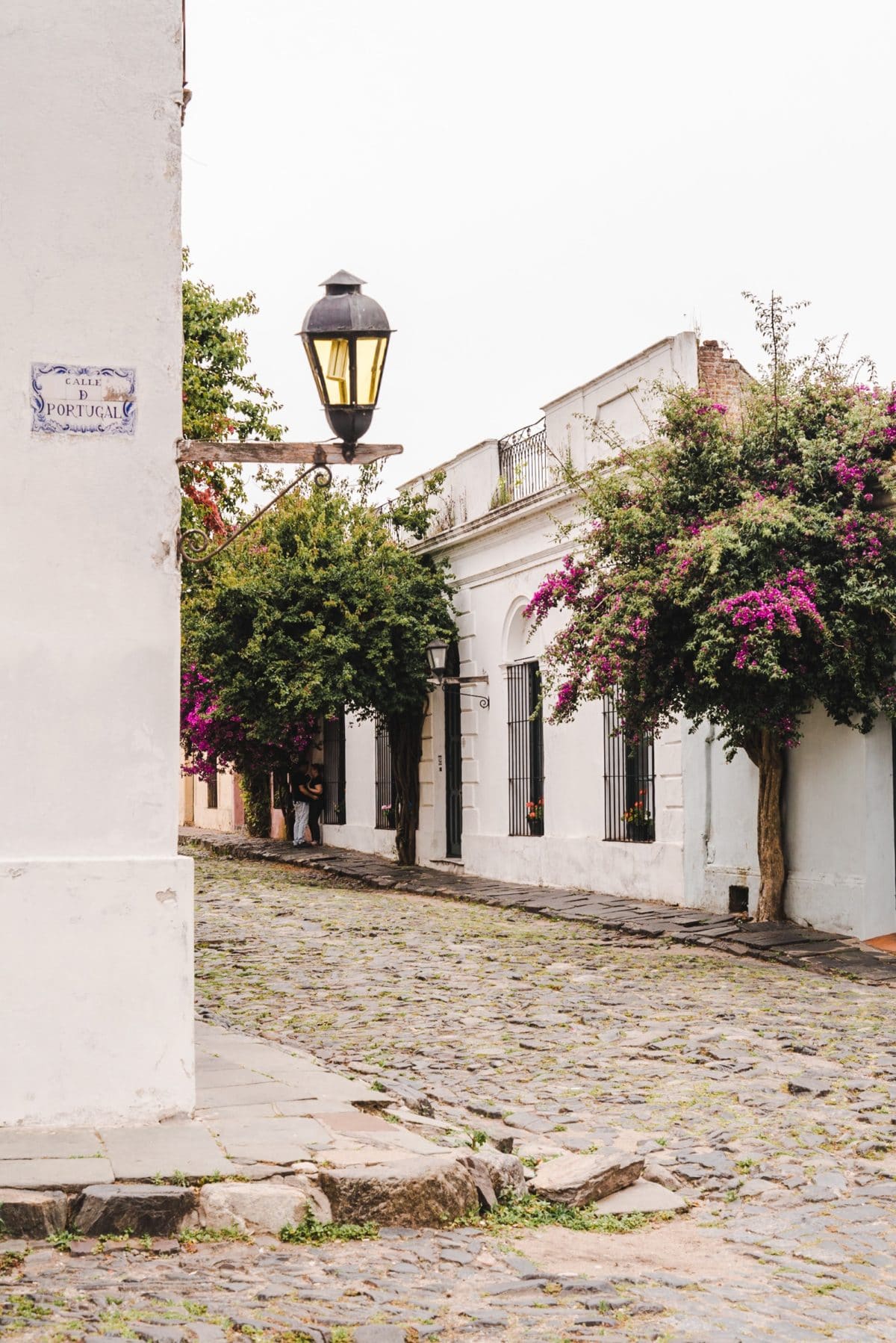 TRIP HIGHLIGHTS
There were SO MANY highlights of this trip for me and I plan on doing a complete guide in a later post. For now, here are some of the favorite experiences that come to mind during my time with Unsettled.
Exploring our neighborhood of Palermo Soho. Unsettled knocked it out of the park with their shared housing location and I had a blast stepping outside of our Palermo Soho apartment each day and wandering our local barrio (that's "neighborhood" en español). There were so many awesome restaurants, bars, and coffee shops within walking distance that it was hard to leave the area!
Drinking some of the best wine I've ever had. It's no secret that Argentinian wines are top notch. Of course I drank all the Malbec in sight, but I also participated in a wine tasting and wine pairing dinner that knocked my socks off in terms of wine quality and variety that I wasn't expecting. Will be dreaming about the day I can go back and visit the Mendoza wine region.
Our day trip to Colonia, Uruguay. A visit to Colonia, Uruguay is only a 1-hour ferry ride away from Buenos Aires and it was such a fun little getaway from our routine in the city. As the name suggests, Colonia is a colonial town with colorful buildings, beautiful flowers framing the buildings and the cutest little cafes. So much charm! Check out my full post on how to do a day trip to Colonia, Uruguay.
Monday nights at La Bomba. La Bomba is an epic Monday night drumming concert/dance party that happens weekly and brings out a vibrant young crowd of BA locals and visitors. This is a must-experience cultural activity during any trip to the Argentinian capital.
Stay tuned for the full Buenos Aires guide!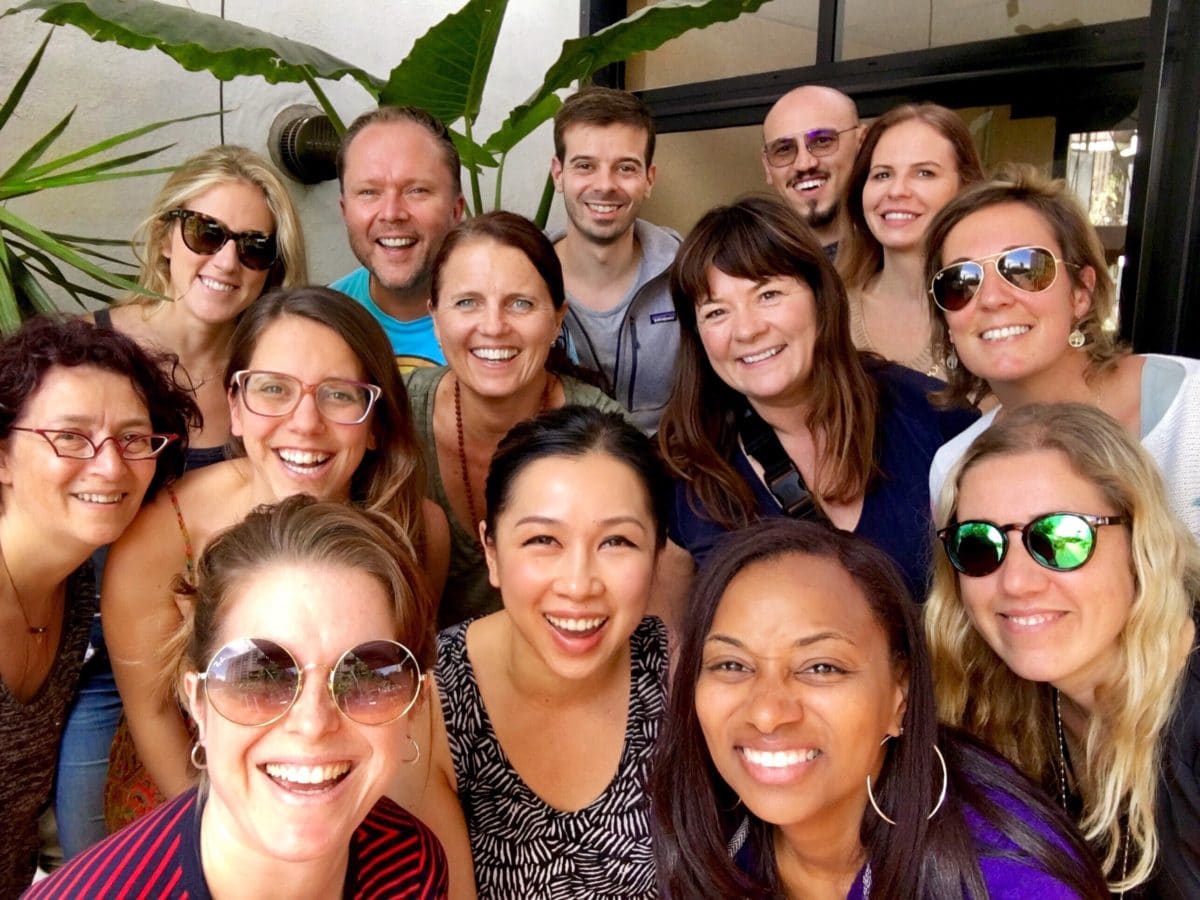 HOW YOU CAN JOIN AN UNSETTLED RETREAT
Unsettled hosts retreats all over the world in over a dozen locations including Cape Town, Marrakech, Mexico City, Tuscany, Bali, Medellin and more. The list goes on! To explore all of their retreats and learn more about Unsettled, visit their upcoming retreats page here.
The next Unsettled Buenos Aires retreats are coming up! See dates below:
February 1 – March 1, 2019
March 2 – March 30, 2019
Already know you want to join in? APPLY HERE
Don't miss the chance to take $200 off your Unsettled retreat. Use my discount code UNSETTLEDXMICHELLE when you apply to save on your first Unsettled experience.
Thank you to my Unsettled group-mates Alisa Anderson, Dina Zelikson and Clari Mastronardi for providing some of these awesome group shots for the post!
***
This post was created in collaboration with Unsettled, but as always, all opinions are my own and I wouldn't promote anything I don't freaking love.
RELATED:
LOVE THIS POST? PIN IT FOR LATER