There's nothing I love more than getting a deep dive into a new destination and our Helsinki itinerary was definitely that way for me. I get the feeling that people often use this city as a quick pass-through on their way elsewhere or as one of many pit-stops in a hectic Scandinavia or Baltics trip. That's all fine and well, but I don't think Helsinki gets enough credit.
Not only is the Finnish capital super beautiful, fun, and walkable, but I've never felt so safe in a major city. That might have something to do with the fact that it was light until almost midnight during our visit in July, but regardless you'll be hard-pressed to find a safer spot in Europe.
I truly want this Helsinki itinerary to showcase the city for the gem that it truly is — a place full of cool architecture, design and stunning natural scenery just a short ferry ride away. While I spent a full week exploring as much of the area as humanly possible, I've condensed my ideal itinerary into 3 days of the best places to visit in Helsinki as I realize that's probably the timeframe most people will have to explore.
If you do decide to stay longer, I hope you allow yourself to get lost a bit, get curious and find some of your own discoveries off the beaten path. So without further ado, lets get to all the good stuff.
A First Timer's Ultimate 3-Day Helsinki Itinerary
Before we get into the breakdown of my Helsinki itinerary, I wanted to share this map to help you get your bearings when it comes to exploring the city. I'm a visual person and love to see everything laid out on a map, so I hope you'll geek out alongside me.
You'll see that everything in yellow are restaurants, the turquoise markers are all sites and things to do and the maroon markers are coffee shops.
I've tried to keep this Helsinki itinerary organized by neighborhood as much as possible so that you can easily walk between most destinations and won't feel like you're criss-crossing the city. Hope this helps! Now, let's get started 🙂
DAY 1: Start with a classic taste of Finnish culture
Quick Look:
Breakfast: Pastry at Ekberg
Kaffecentralen or Andante Coffee for a morning pick-me-up
Designmuseo
Lunch: Juuri
Walk around Huvilakatu street
Löyly sauna
Dinner: Werner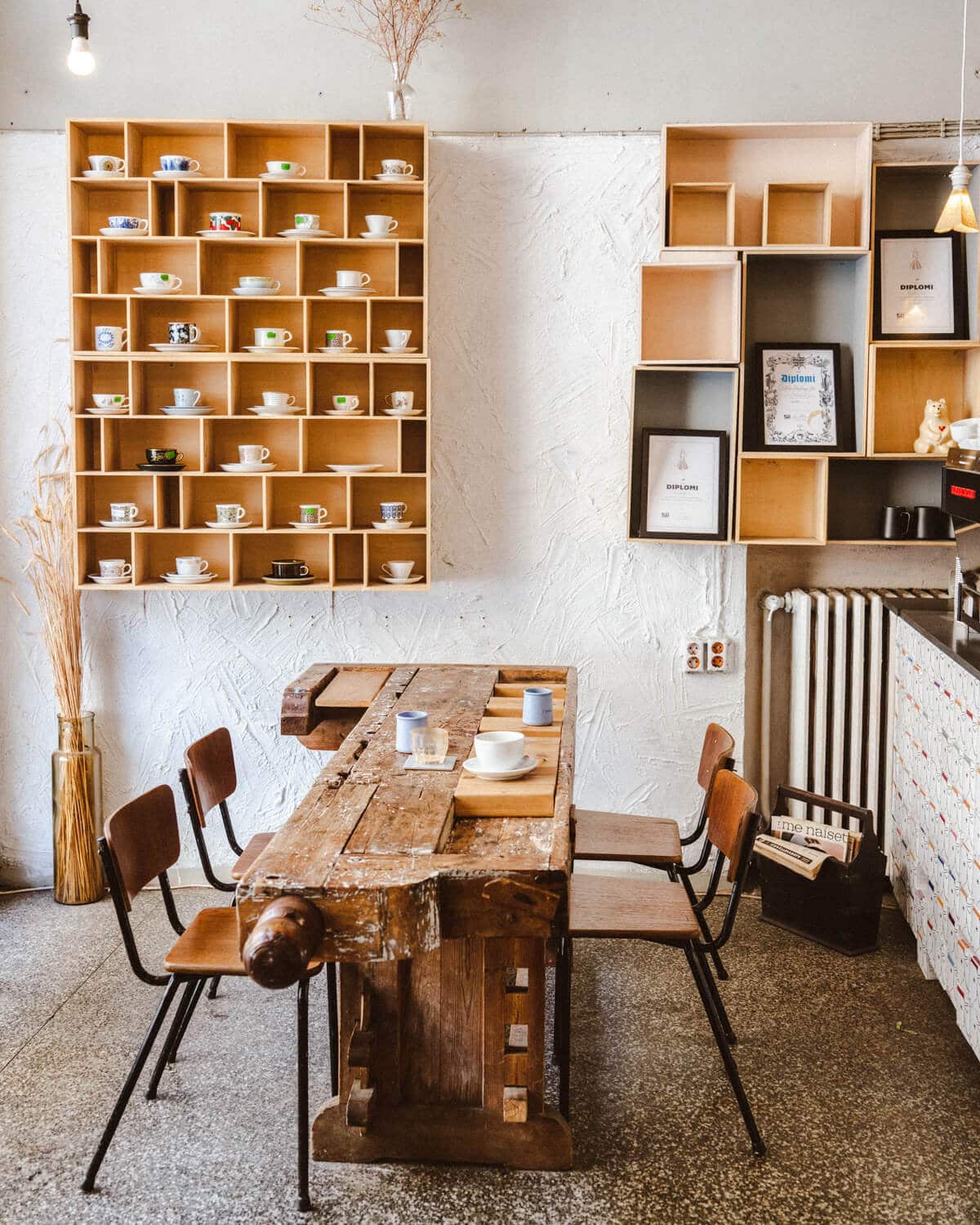 Morning:
Kick off your Helsinki itinerary over at Ekberg bakery, which is the oldest patisserie in all of Finland and serves up some classic Finnish pastries.
If you're into the coffee shop scene, hold the caffeine at Ekberg and reserve your pick-me-up for a visit to either Kaffecentralen or Andante Coffee, two of my favorites coffee shops in the city.
Kaffecentralen has great coffee and is a bit more convenient to the rest of the itinerary, but Andante has a super cute interior and is still located relatively close by. Pick your poison accordingly!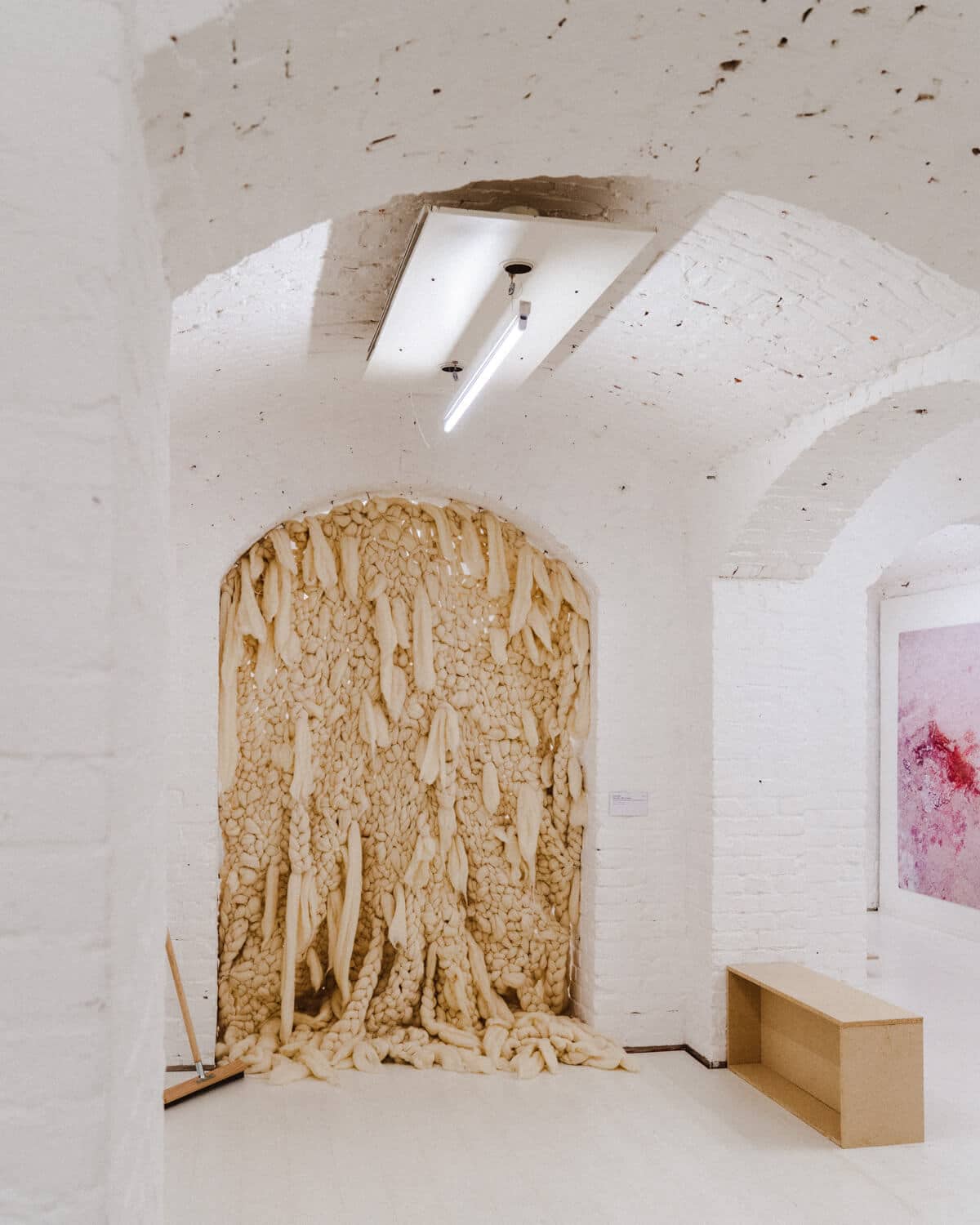 If you choose to head to Kaffecentralen, the Designmuseo will be just next door — so don't miss a chance to pop in and learn some history about design and inventions in Finland and how they've been an integral aspect of the local culture. The museum features some pretty cool rotating exhibits, so don't skip the upstairs portion if you want to dive a bit deeper.
Afternoon:
For lunch, walk over to the classic Finnish restaurant Juuri (reservations recommended), which is just down the street and serves up local flavors with a twist that always supports small producers and organic produce. Fish dishes are always a great option here!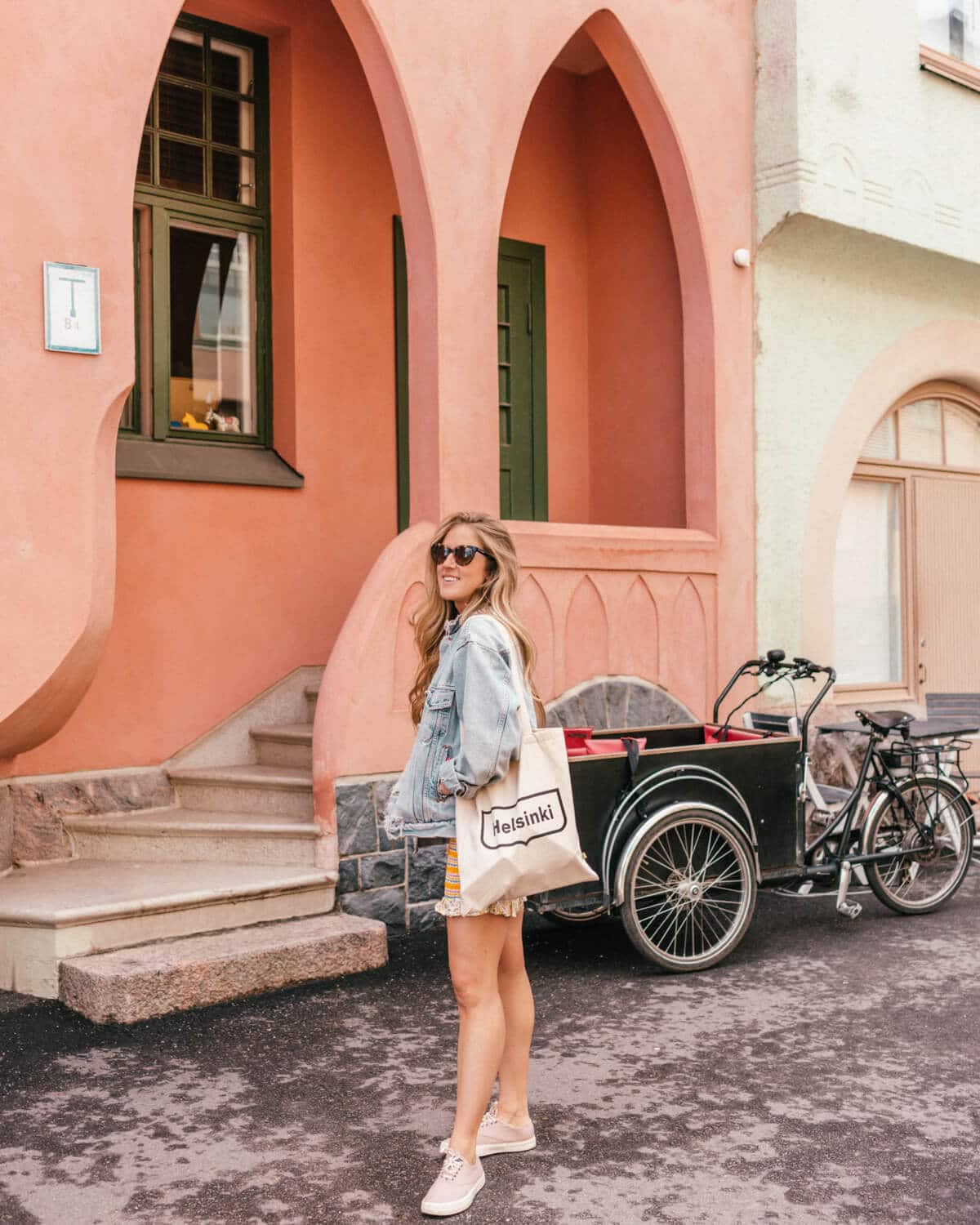 Post-lunch, make your way south towards Löyly sauna for an afternoon steam, but don't miss a pit-stop at Huvilakatu on the way. This street is one of the most colorful parts of the city and is a great example of the art-nouveau architecture that rose to popularity at the turn of the 20th century. The street also leads right down to the waterfront and is a great place to go for a walk on a nice sunny day.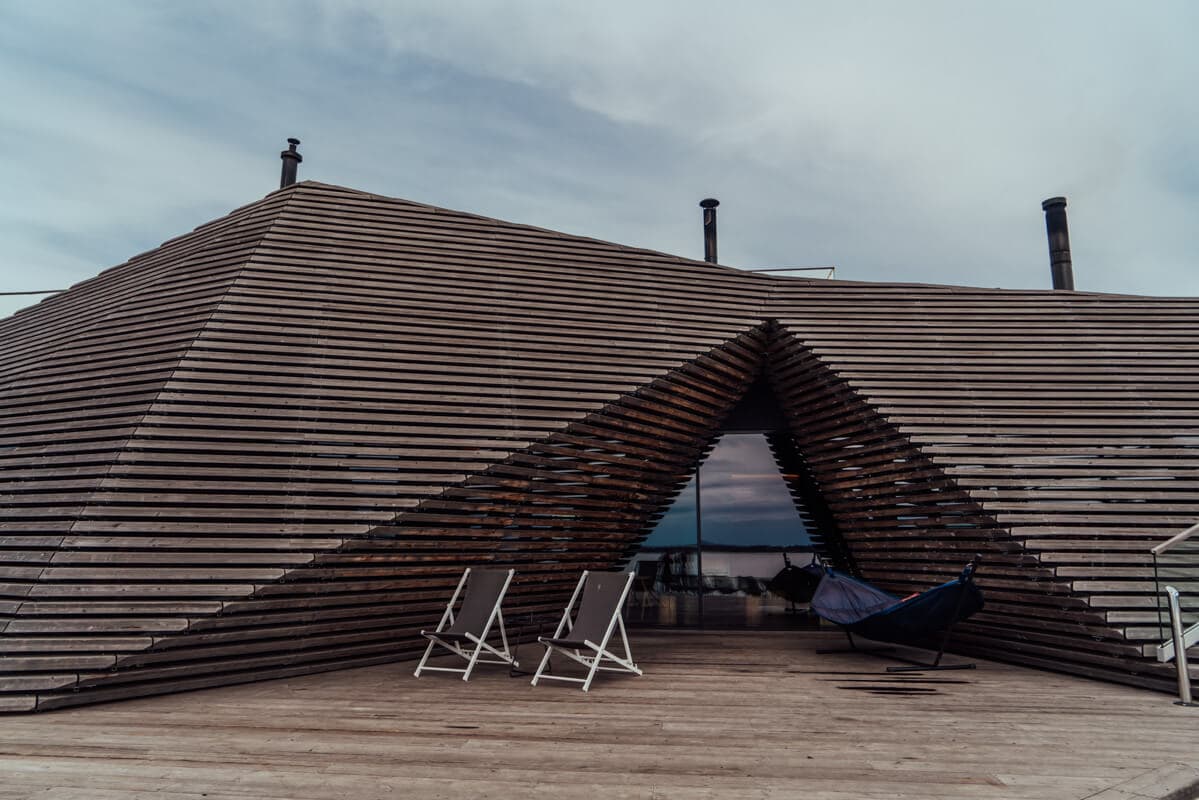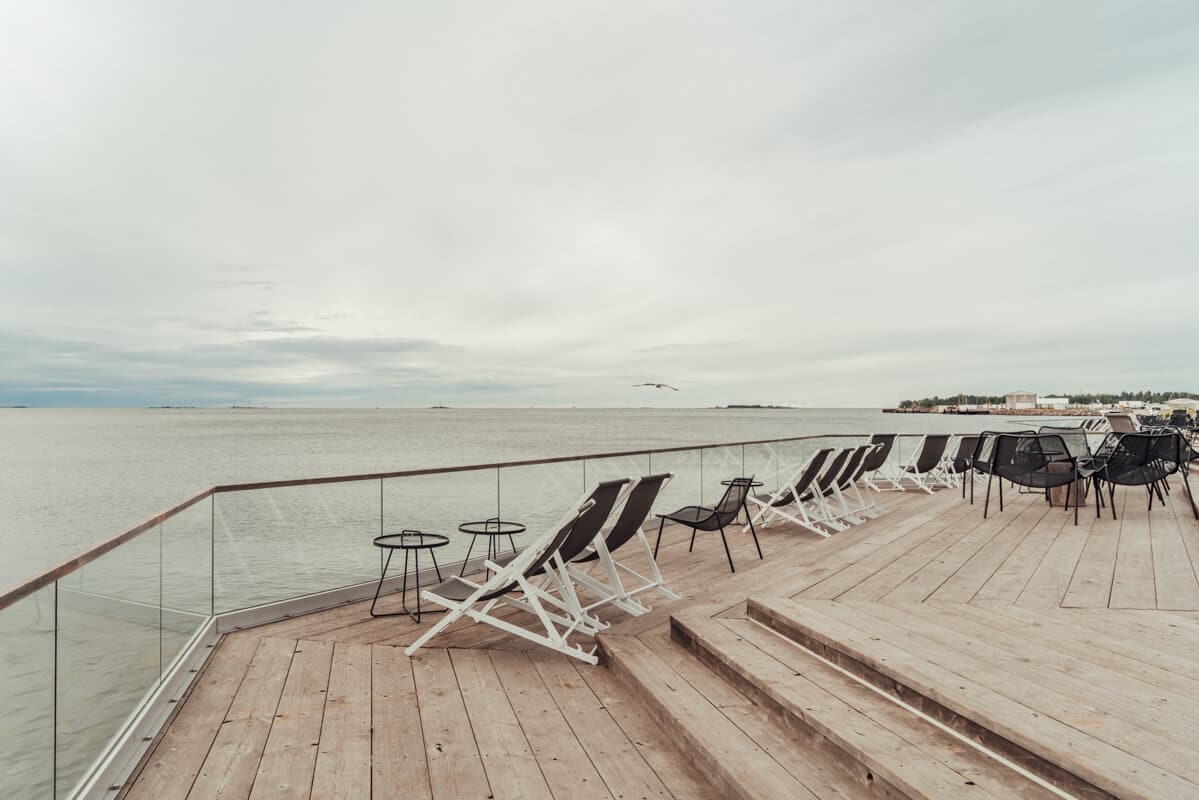 Finally, finish the journey to Löyly to experience your very first Finnish sauna. This is a coed sauna experience with beers on tap and several different indoor and outdoor areas to relax in between a good sweat. I found the atmosphere to be super relaxed and the interior was beautiful and modern.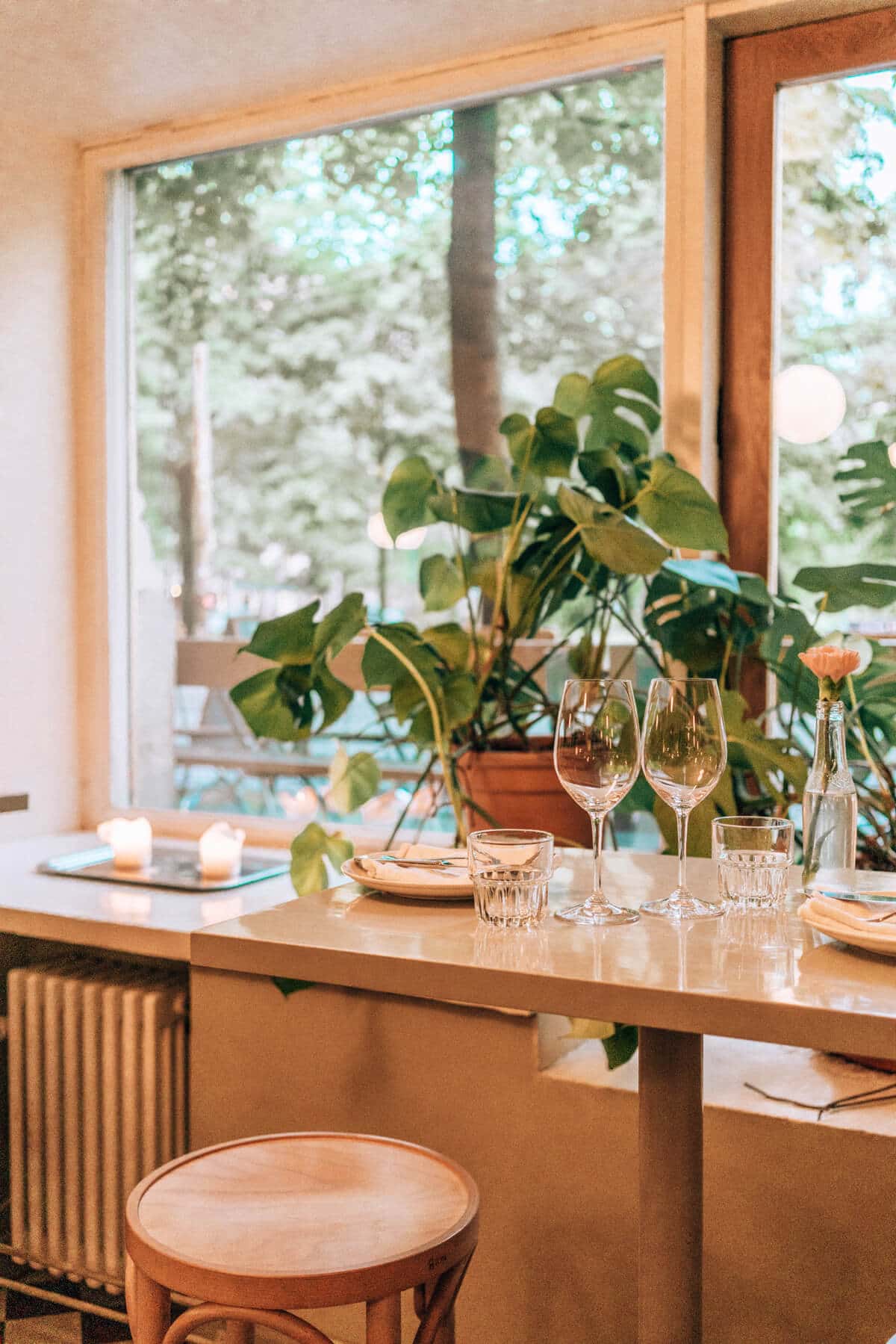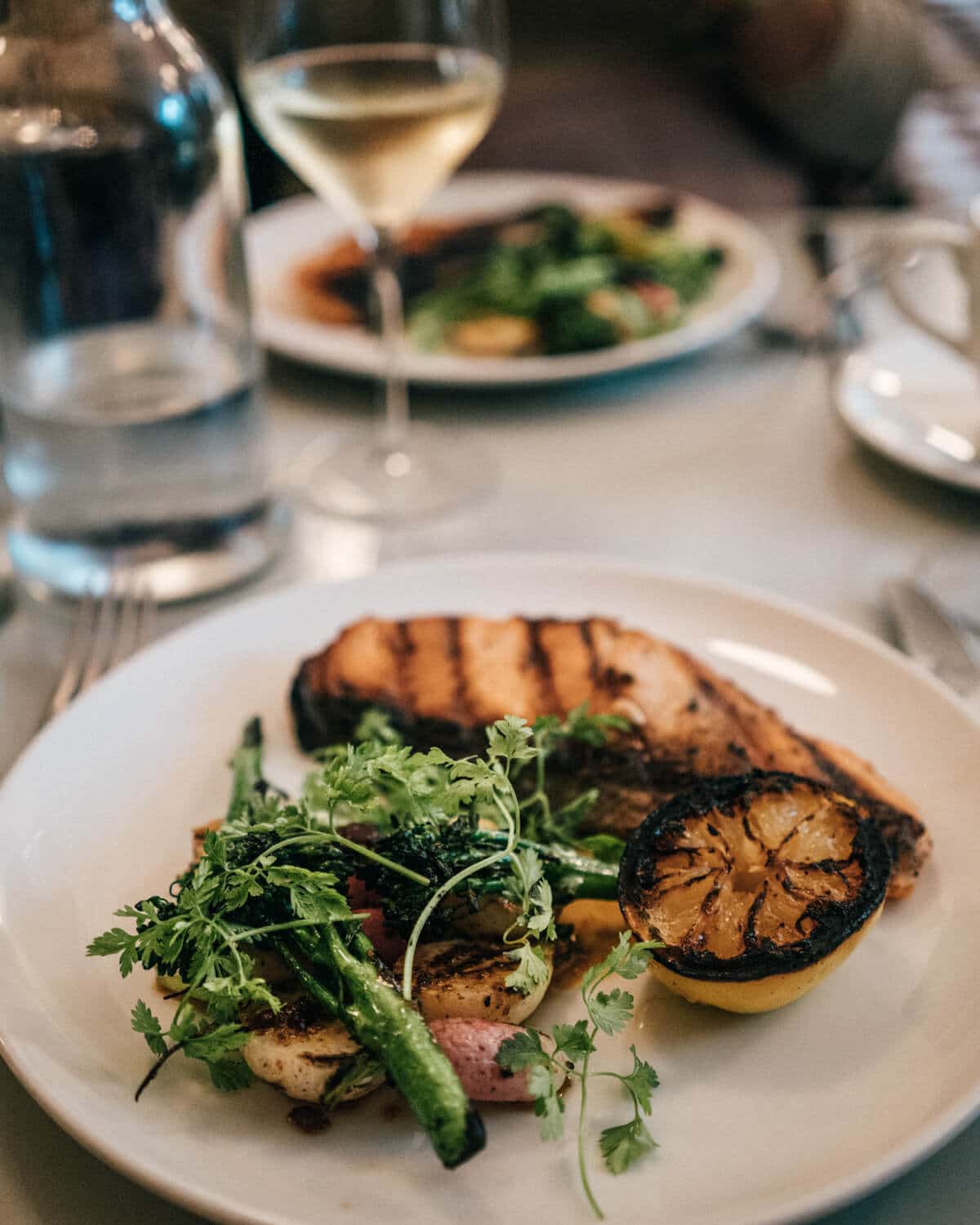 Evening:
After you've showered up and refreshed post-sauna, end your first day in Helsinki with another great meal at Ravintola Werner, which boasts the largest open flame grill in town. This is a fabulous spot for fish lovers and doesn't disappoint on flavor.
DAY 2: Escape the city for a day
Quick Look:
Morning: At leisure
Lunch: Herkku Market Bistro
Market Square
Take the ferry to Suomenlinna
Lonna Sauna experience
Lutheran Cathedral
Dinner: Savotta
Morning:
Did you know that there are over 330 islands within the archipelago surrounding Helsinki? For your second day in the Finnish capital, you'll be escaping the city for a bit to two nearby islands that boast two completely different offerings.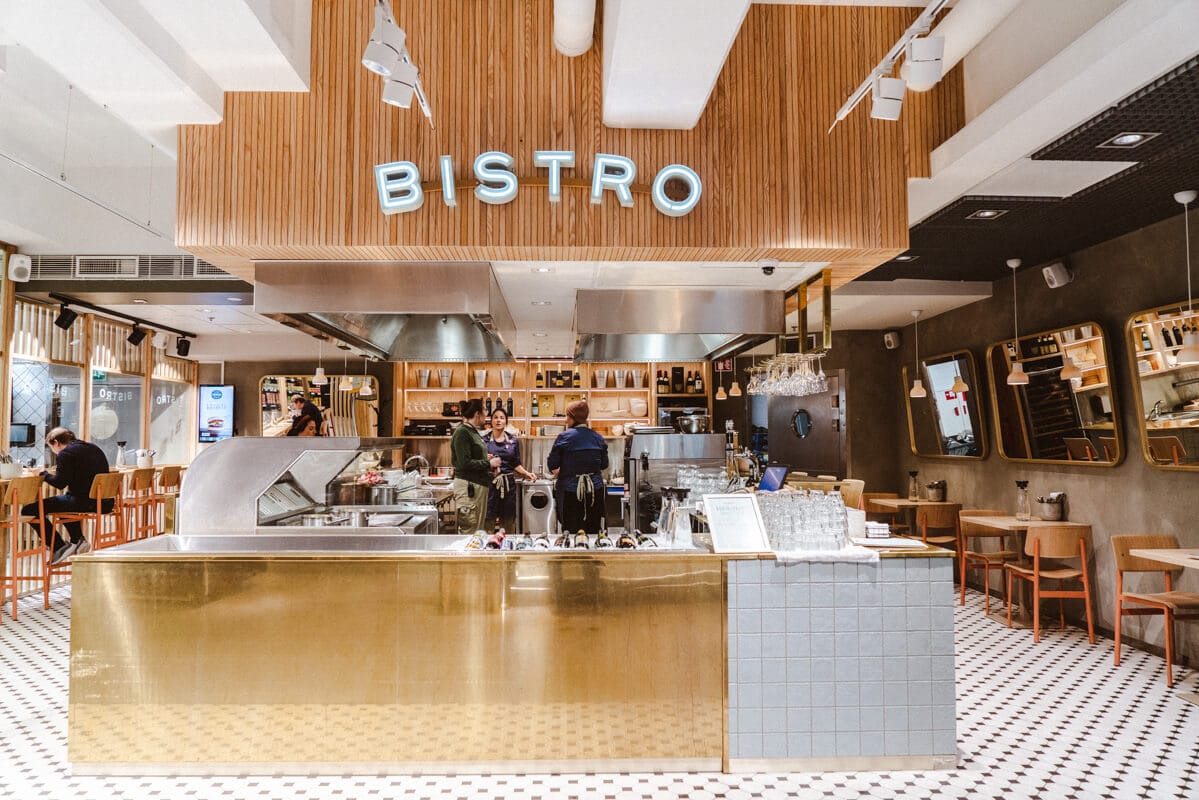 But first, start the day at your leisure and then head to Stockmann department store for an early lunch at Herkku Market Bistro. Yes — it's inside a grocery store. But don't be alarmed. This hidden spot has delicious fresh fish; I highly recommend ordering the fish soup.
Afternoon:
Walk over to Market Square and peruse the food stalls and waterfront chaos while you wait for your ferry to arrive for island hopping.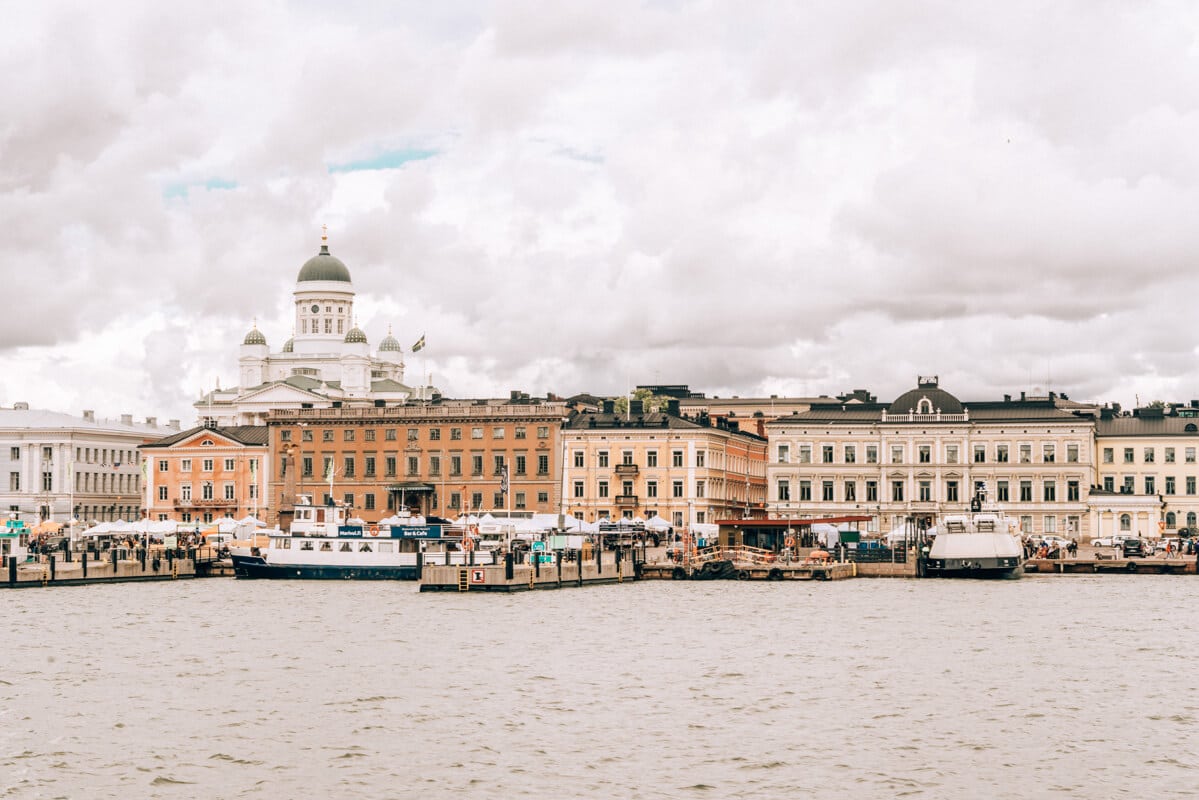 During the summer season (May through September), the JT-Line waterbus is an easy way to get to the island of Suomenlinna, an old sea fortress that is now a UNESCO World Heritage site and small residential community. This is the perfect place to bring a picnic and enjoy the outdoors, and spend time walking around to explore the different nooks and crannies of the island.
PS – If you're visiting outside of May to September, you'll need to take the ferry run by HSL which offers transfers year-round.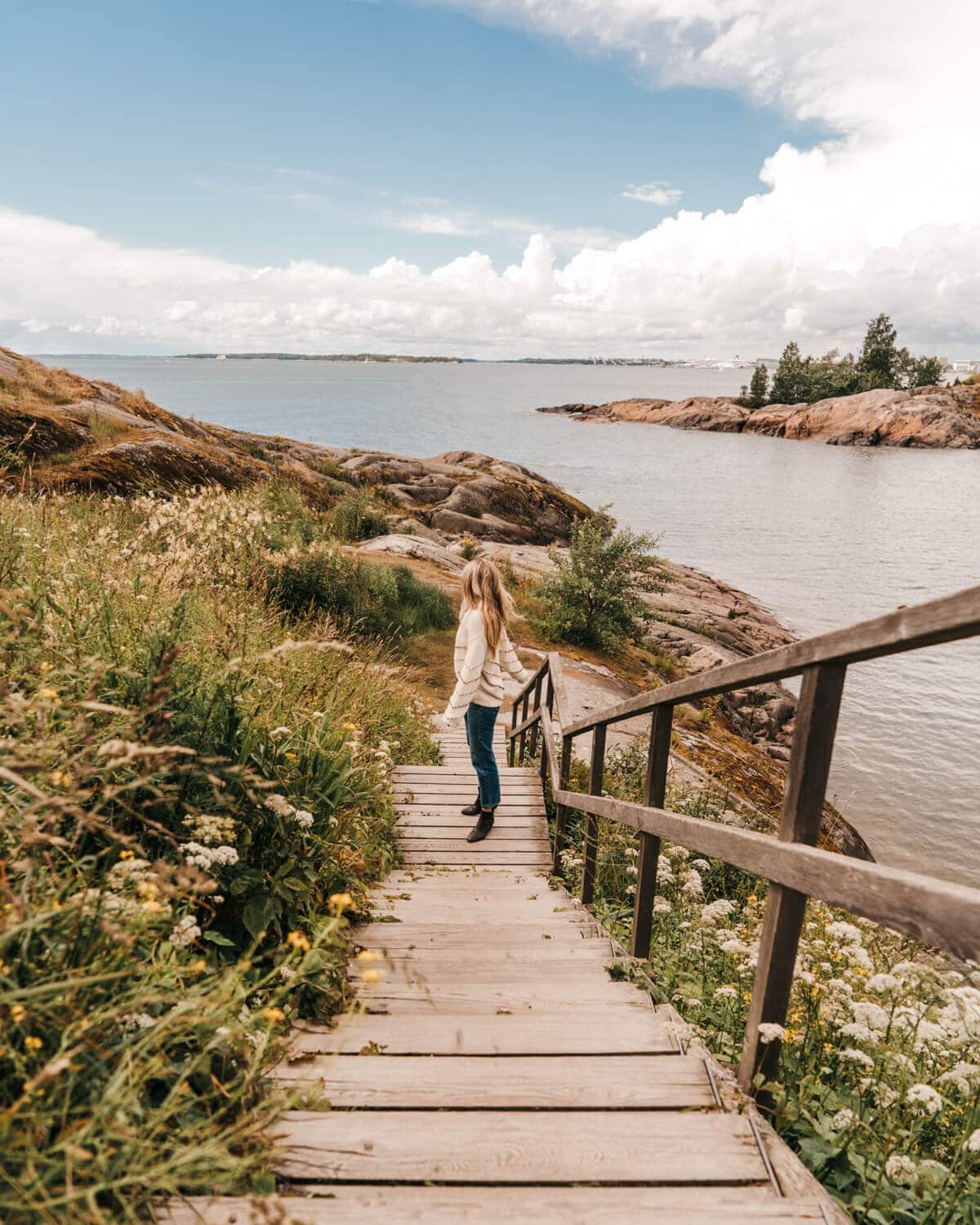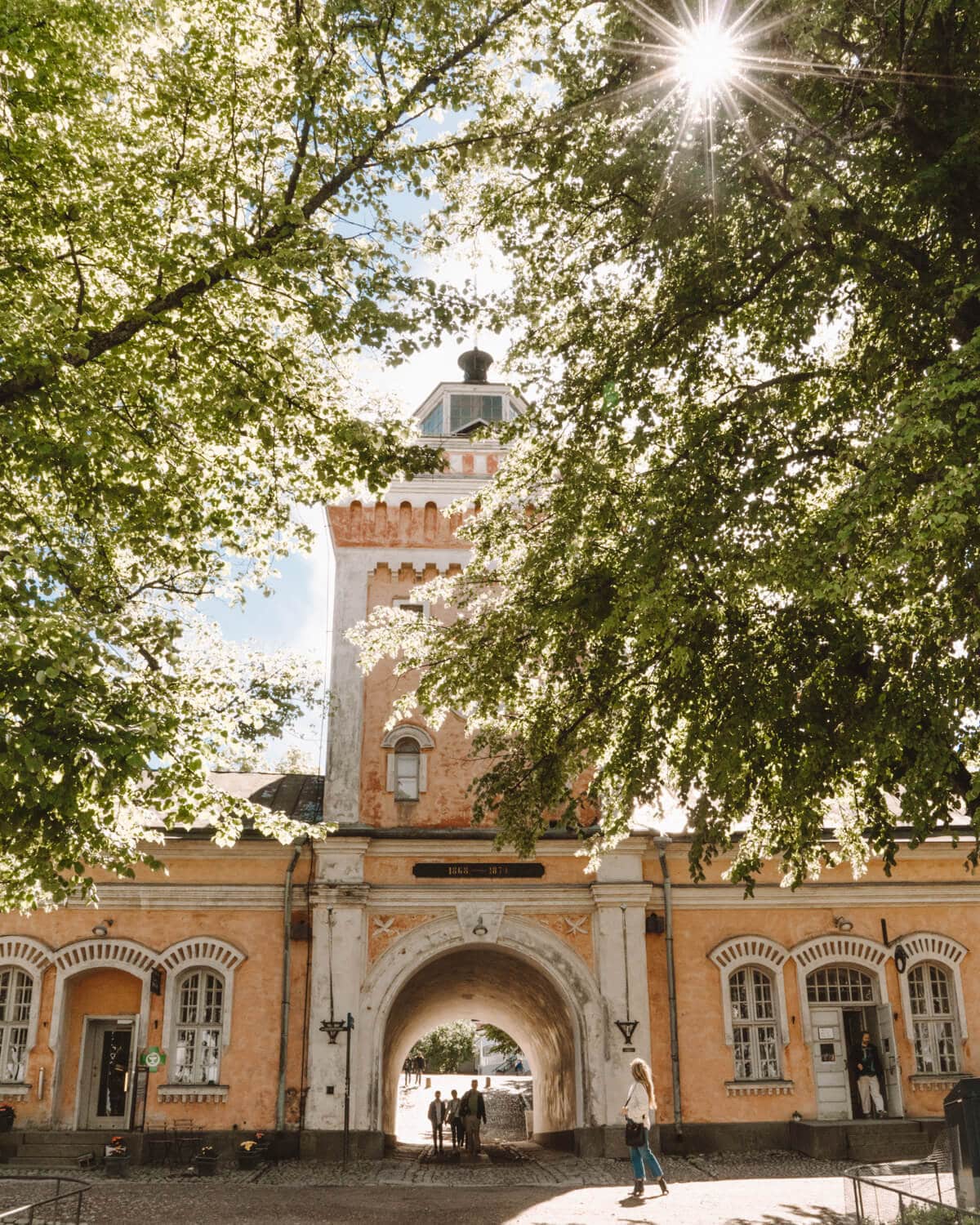 Next stop will be Lonna, which is a tiny island dedicated to something the Finns have quite a fondness for: the sauna! Make sure to book an appointment ahead of time and be prepared that bathing suits are optional here (genders are separated into two different areas).
Don't miss the opportunity to order a post-sauna waffle at the cafe on site. Spoiler alert: It's nothing like the waffles you've had before in the U.S.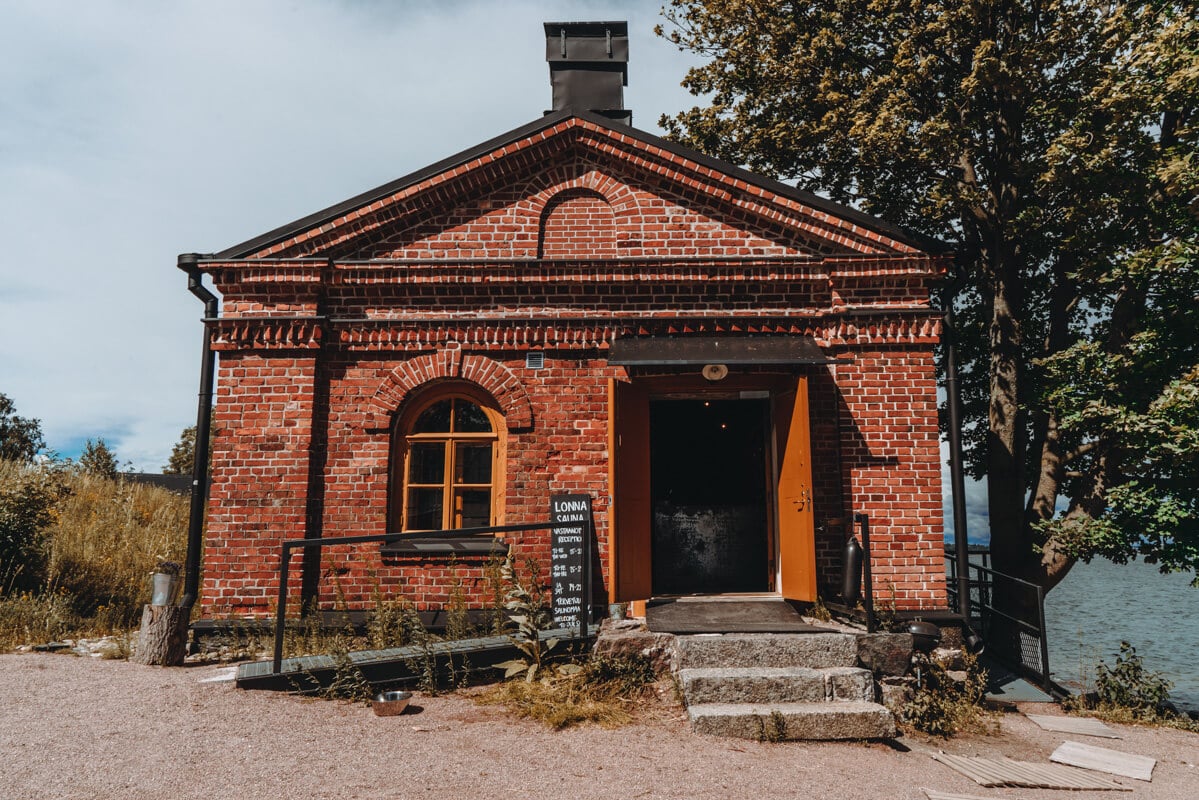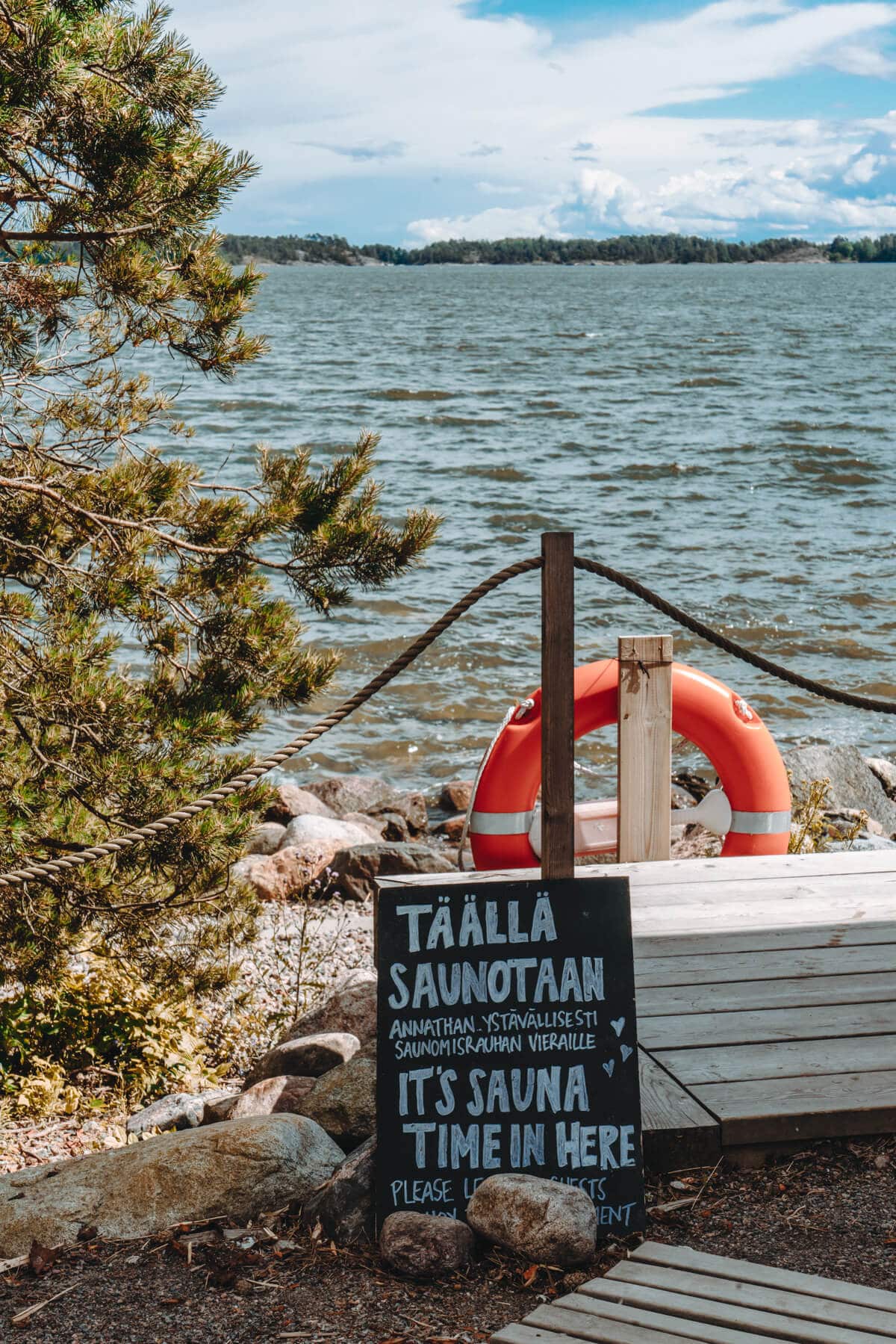 Take it slow and spend as much time as you'd like between the islands, then make your way back to the mainland. The only thing left on the itinerary for the day is some further exploring and shopping around Market Square and a visit to the Lutheran Cathedral nearby in Senate Square.
This cathedral is probably the most well recognized landmark in the city and was originally built as a tribute to the Tsar of Russia, Grand Duke, Nicholas I, before Finland gained independence in 1917. It wasn't until about four decades later that the church changed to one of Evangelical Lutheran denomination.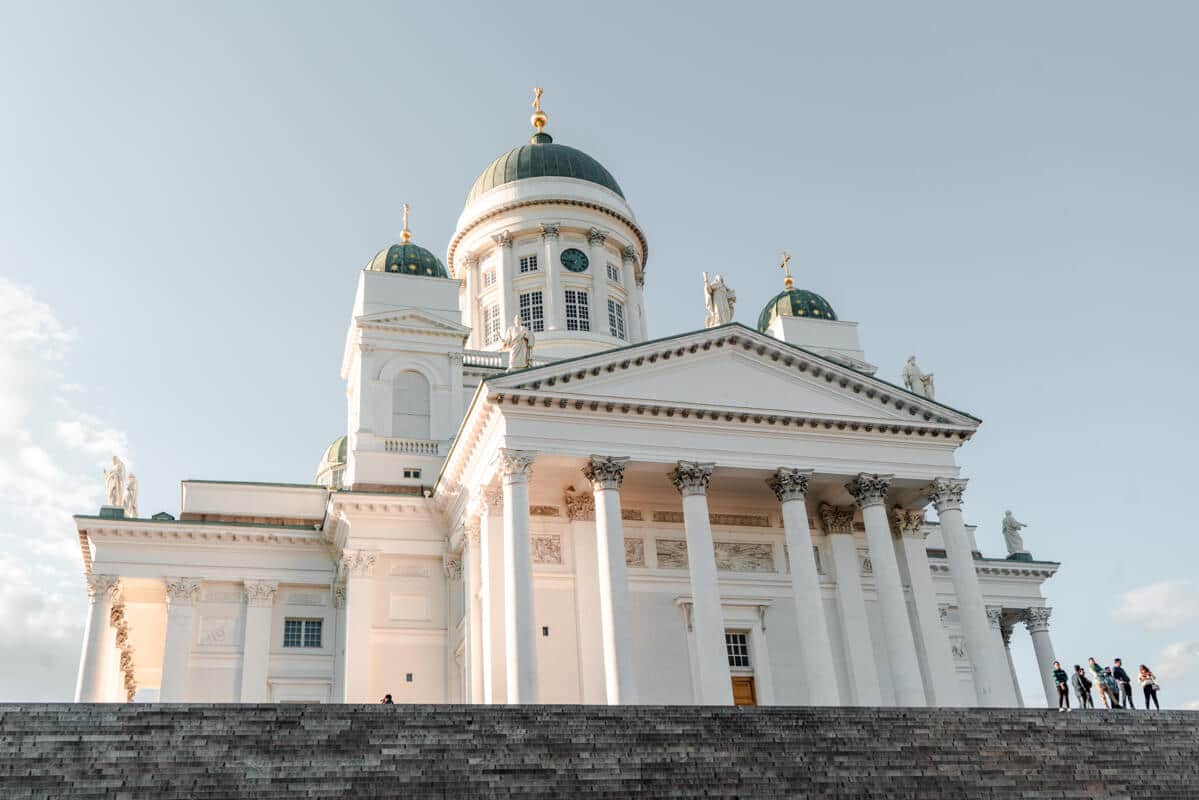 Evening:
For dinner, you'll be dining at Savotta, a very Finnish eatery (the servers even dress up in traditional costume) that is the ideal place to try some of Finland's signature dishes. Bonus: If you sit by a window, you'll have views of the cathedral as your dinner backdrop.
DAY 3: Explore the best of Helsinki architecture and design
Breakfast: At leisure
Morning: Studio Aalto (appointment needed)
Temppeliaukio Church
Lunch: Sushibar and Wine
Choose your adventure: Amos Rex, HAM, Kunsthalle, Oodi Central Library or Kiasma
Artek for souvenirs/gifts
Ateneum Museum
Dinner: Yes Yes Yes
Morning:
For your final day in Helsinki, I've compiled a list of some of the best of the city's architecture — a must to explore in Finland as design is such an integral part of the culture.
To start the day, book a tour appointment at Studio Aalto, which is the office and studio of Alvar Aalto, Finland's most famous architect who passed away in 1976. Not only is his studio absolutely stunning, but learning about his approach to architecture and design was fascinating and definitely a highlight of our trip.
Studio Aalto is about a 15 minute drive outside the heart of the city, so make sure to book an Uber or have a rental car to make the journey there.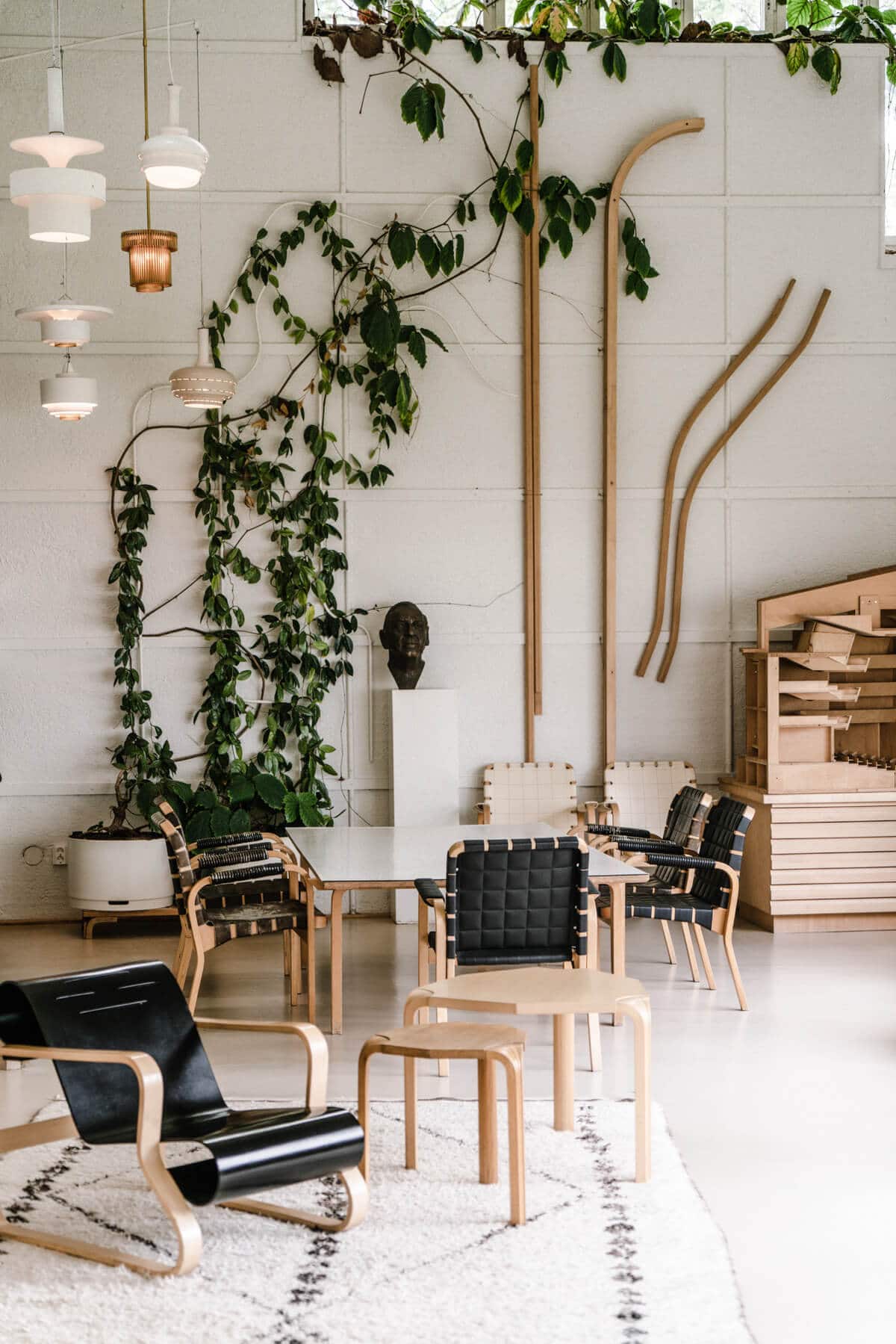 On your way back into the city, pop into Temppeliaukio Church for another example of incredible architecture in Helsinki — it's also one of the most popular tourist attractions, so expect crowds.
What makes this church so special is how it was built directly into the rock, which creates a beautiful earthy feel to the space, with natural light streaming in from the skylights. Due to the way it was built, the church also has incredible acoustics and is frequently used as a concert venue, so if you can book a show here, even better!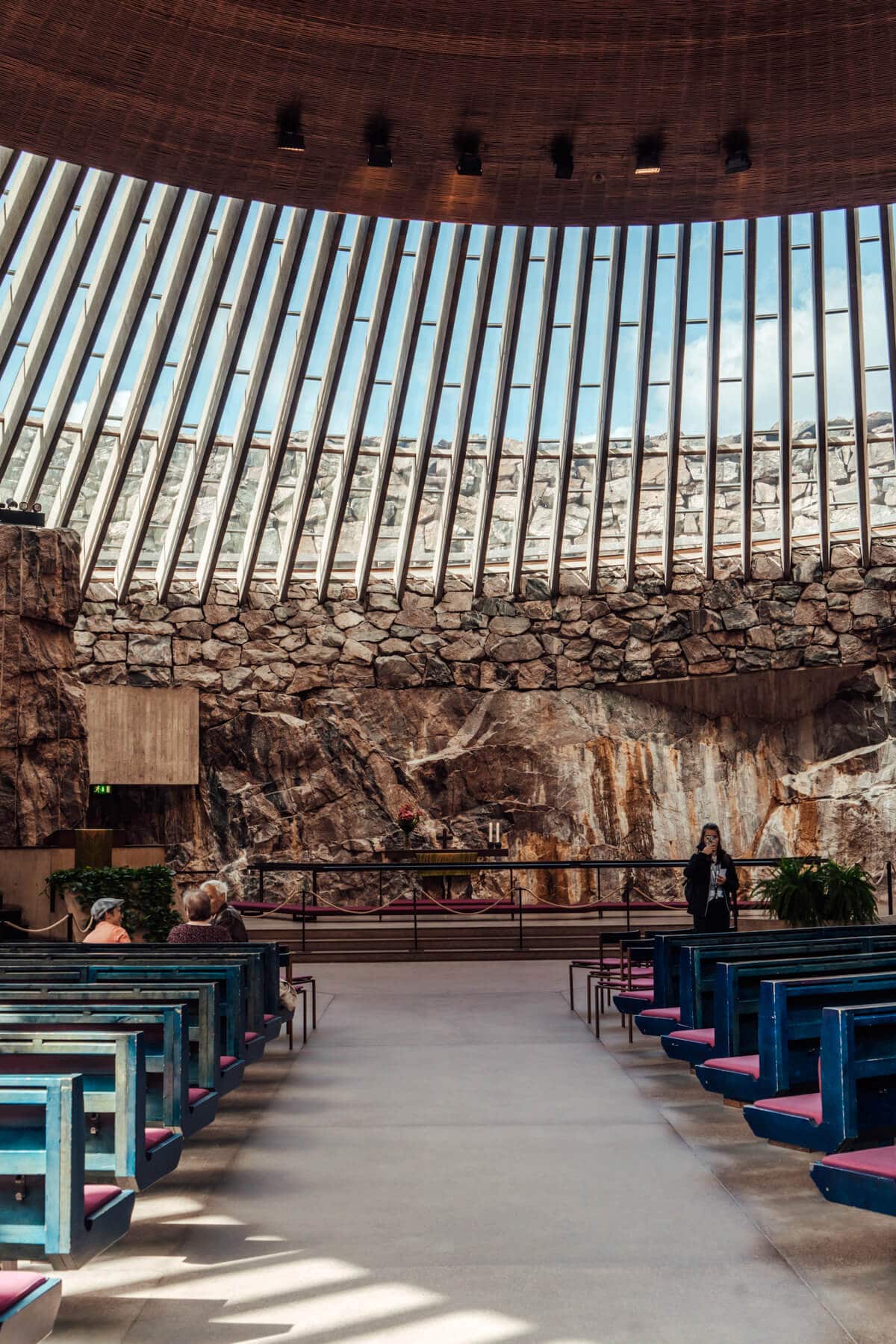 Next on the architecture tour, pop by the Oodi Central Library which has a unique facade that changes from every angle and sweeps majestically over the courtyard below. This is a relatively new add to the Helsinki landscape, having just opened up in December of 2018. Make sure to explore inside as well, as the interior is just as impressive as the outside of the structure.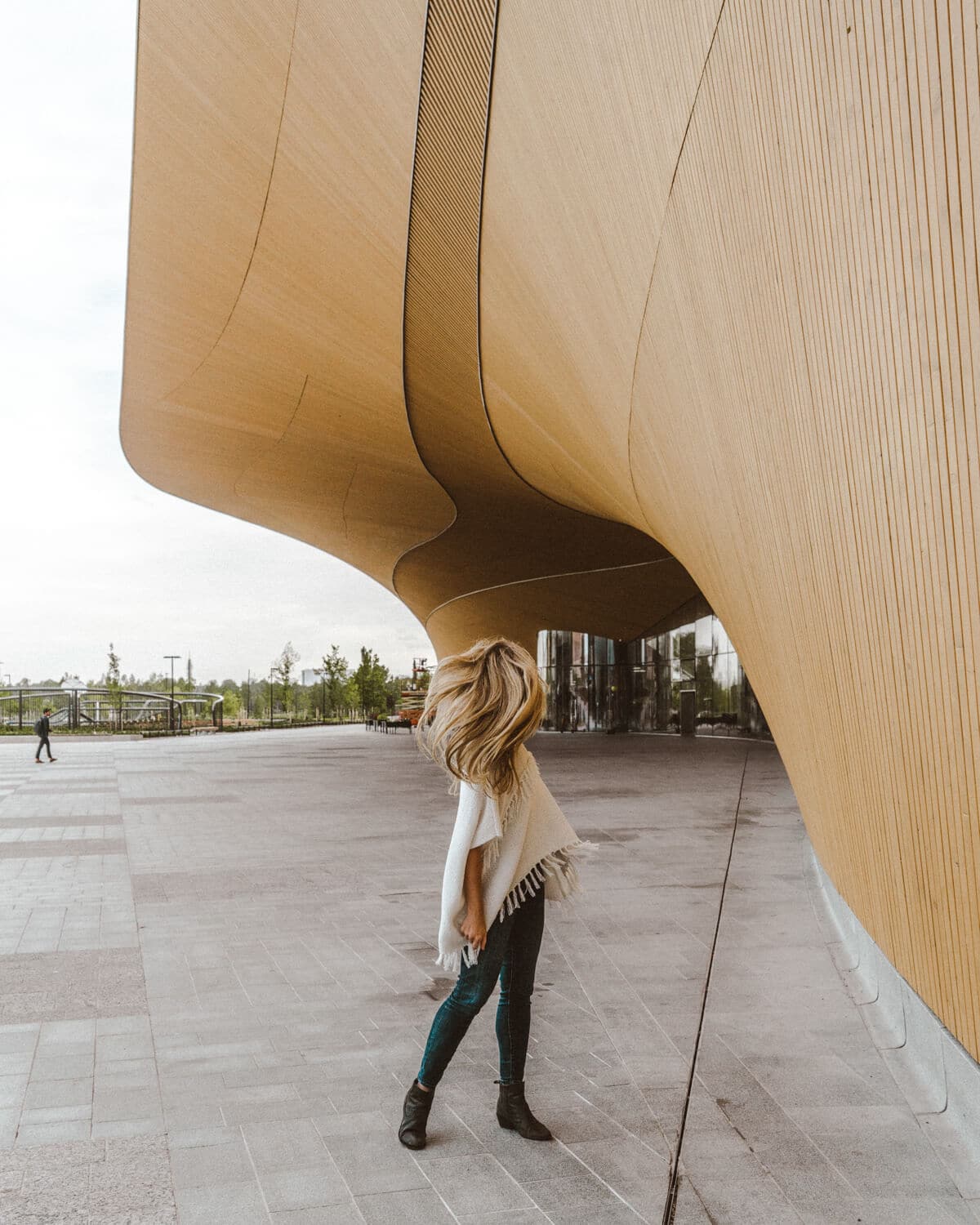 Afternoon:
Before continuing on the architecture tour, make a pit stop for lunch at Sushibar & Wine, a little change of pace if you want something different from traditional Finnish fare. The fish here was super fresh and the prices weren't as high during lunchtime as Google's listing might have you expect.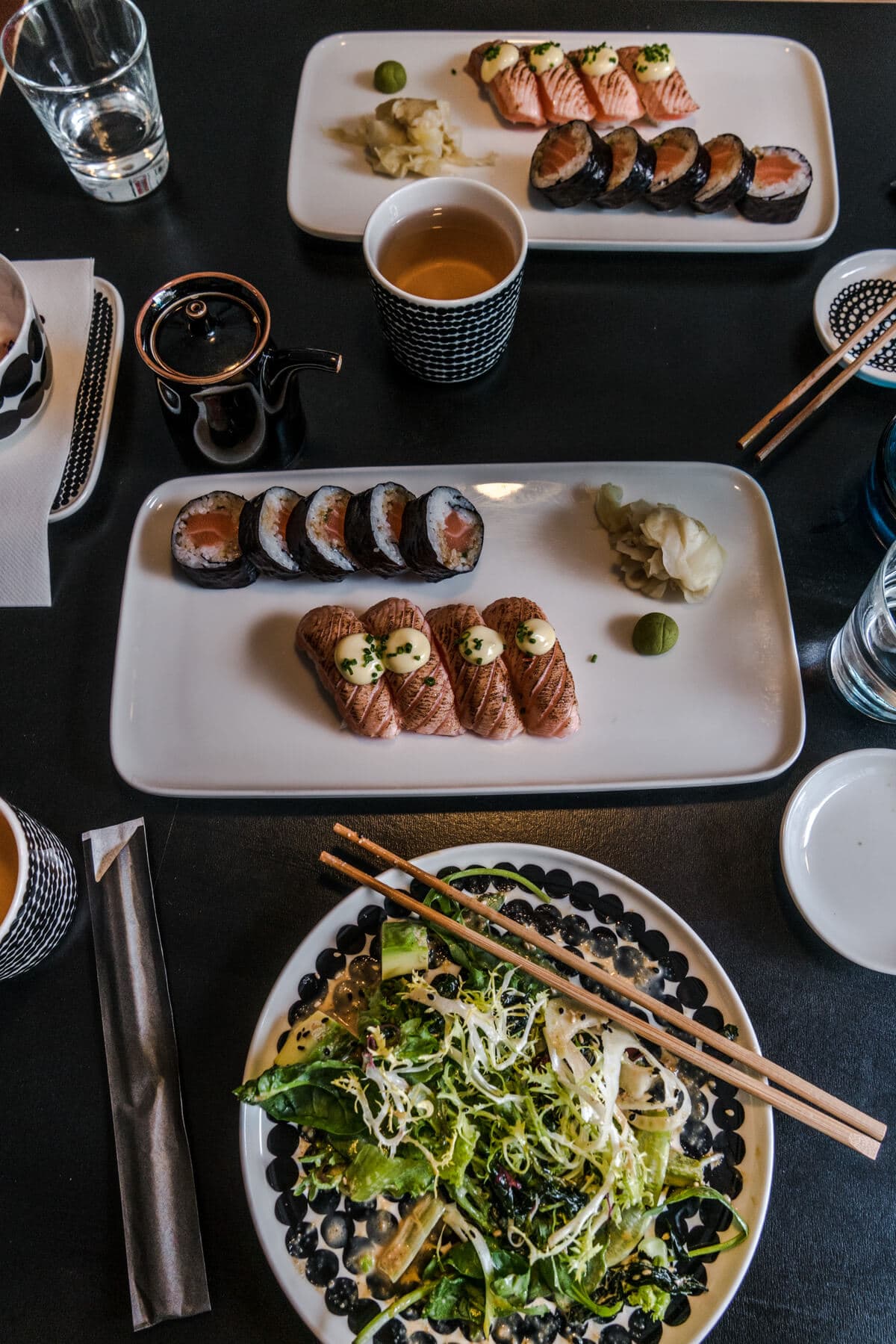 There are so many other cool museums and architecture gems within walking distance in the area, so pick and choose what interests you most. Amos Rex (pictured below) is also a newer museum in Helsinki and features an underground exhibition space. You can also book architecture tours here.
Other favorites are Kiasma and HAM for very modern and contemporary art (expect the awesome, the wacky, the beautiful and the weird). Kunsthalle is another great space featuring rotating exhibitions of particular artists.
As you make your way East on foot, take a break from museum hopping and pop into the Artek store (a must during any Helsinki itinerary) to pick up some Finnish gifts for friends and family back home — or even have some furniture shipped for yourself.
Artek is the brainchild and legacy of Alvar Aalto and features many of his gorgeous furniture designs as well as other small goods and souvenirs.
The Ateneum Art Museum is another must in Helsinki and probably the most famous art museum in Finland. The museum's collections range from the 19th century to the modern age and place a focus on celebrating Finnish artists and their influences.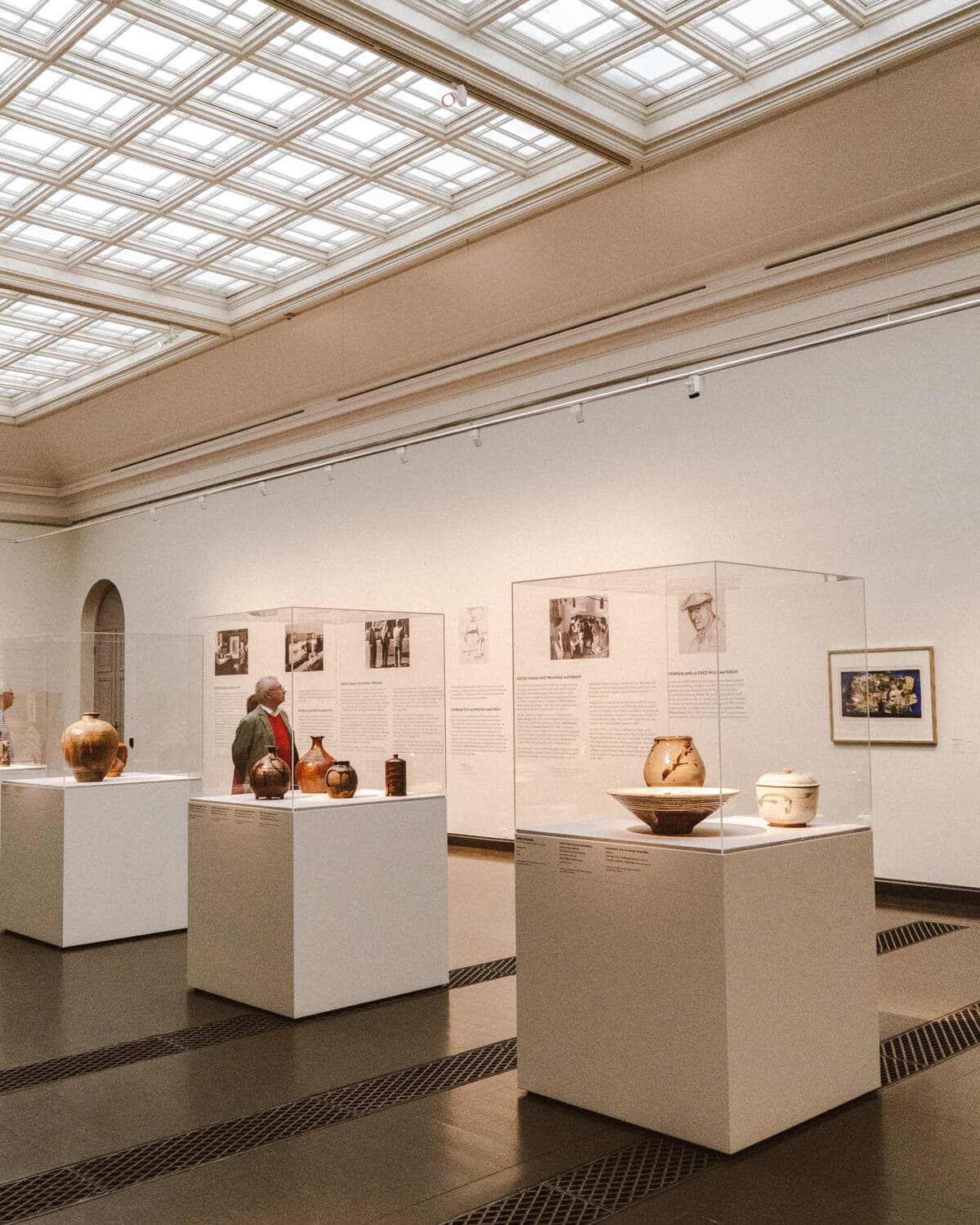 Evening:
When you're completely maxed out on museum hopping, make sure to refuel in the evening before enjoying your last night in Helsinki. For a change of pace and something on the lighter side, head to Yes Yes Yes, an Instagrammable eatery serving up creative vegetarian dishes like haloumi fries, cauliflower tempura and black bean noodles.
We couldn't get enough of the cute interior and plating here! Don't forget to bring your camera.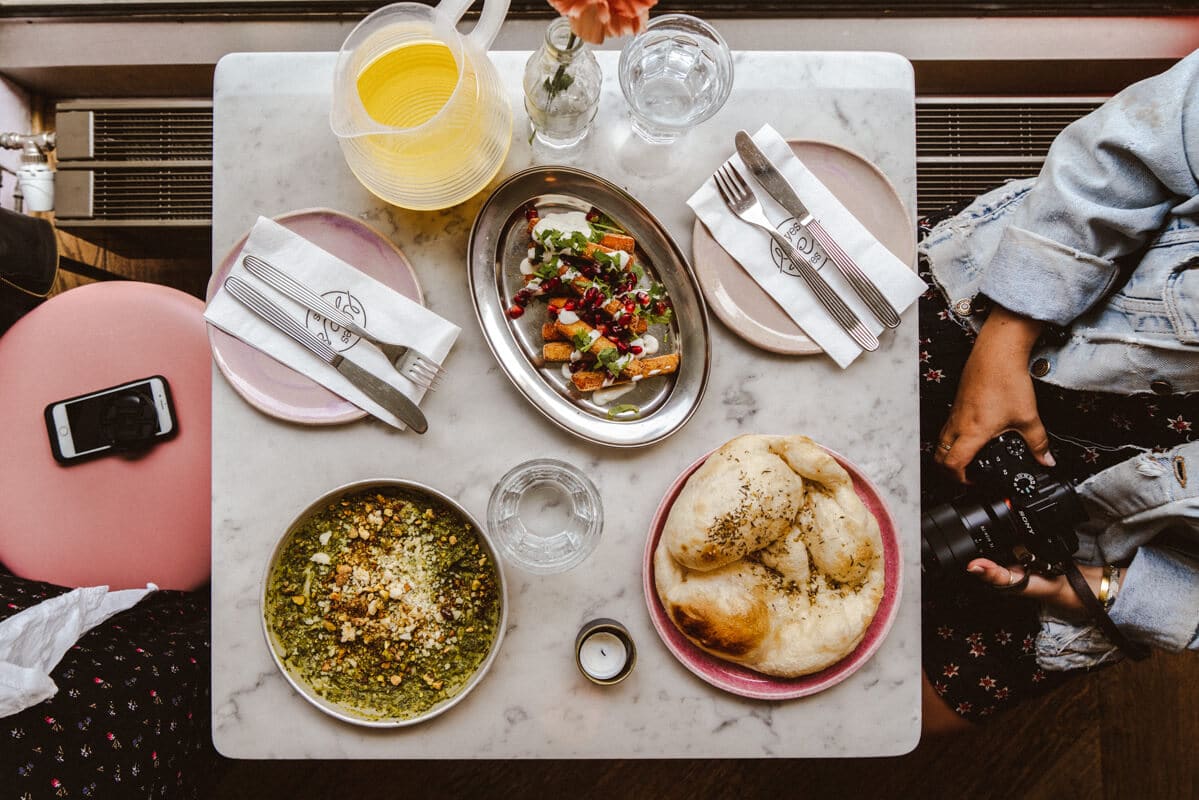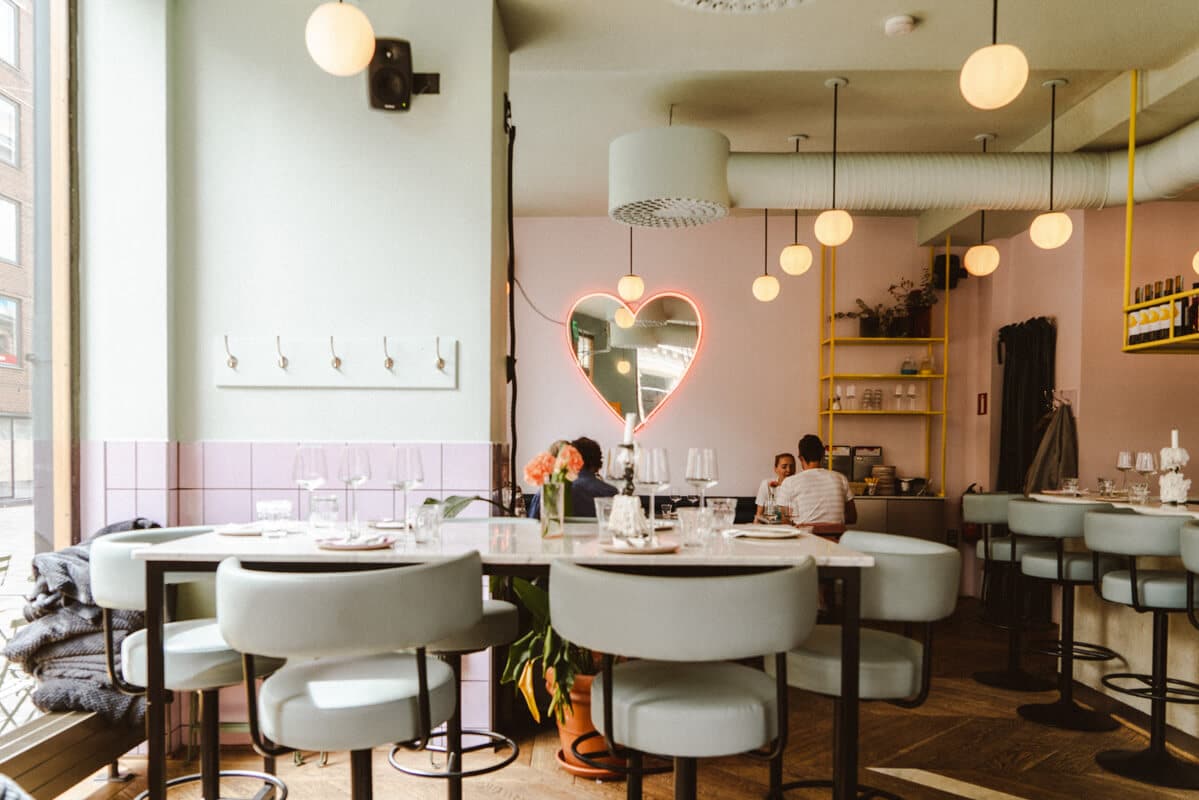 That's a wrap on my perfect Helsinki itinerary. I hope you enjoyed a mix of all that Helsinki has to offer and please let me know in the comments below if you have any favorites or places you think I should add.
Planning a trip right now? These are all the websites and services I love for booking everything from flights, tours, accommodation and more:
LOVED THIS POST? PIN IT FOR LATER
READ MORE:
*** Live Like it's the Weekend was graciously invited to Helsinki as part of the #MyHelsinkiResidence program, but as always, all opinions are my own and I would never promote anything I don't freaking love. ***