Haven't been to Guadalajara yet? This Mexican city is rich with culture, great food, and a vibrant arts scene and it's become one of the most visited destinations in Mexico. It's also one of the most populous cities in the country, making it impossible to cover everything in just one visit.
In this post, I'm sharing some of the most unique and awesome things to do in Guadalajara so you can make the most of the limited time you have!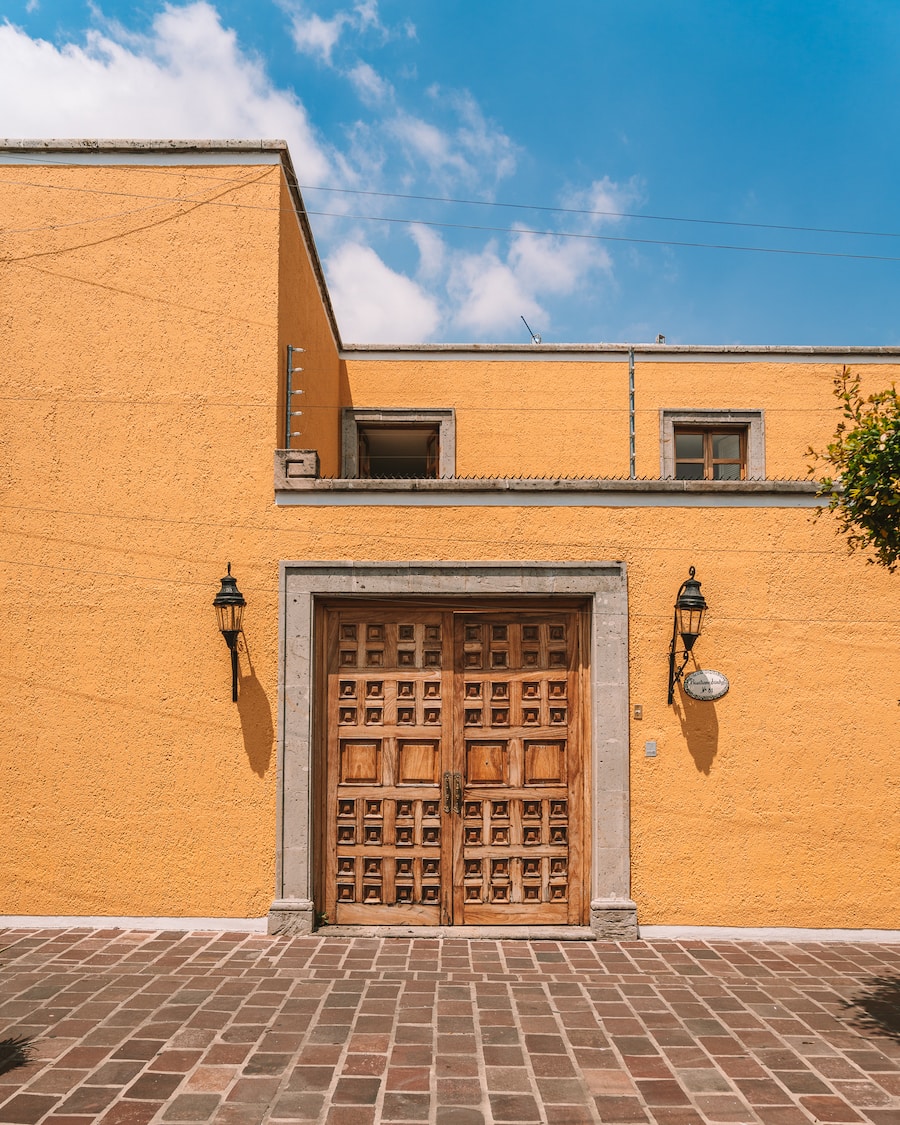 I've traveled to over eight different destinations within Mexico, and what I especially loved about Guadalajara is that it's a city that combines the historic and the modern into one. It has the feel of an old Spanish town, with cobblestone streets and colorful colonial buildings, but it also has a thriving nightlife scene and a vibrant cultural life.
In fact, Guadalajara is considered to be the traditional cultural center of Mexico. The city boasts many museums and galleries and the region has birthed some of Mexico's most beloved traditions like mariachi music, tequila, and Mexico's national sport, Charrería.
Let's get into all the best things to do in Guadalajara below so you can get to planning your trip!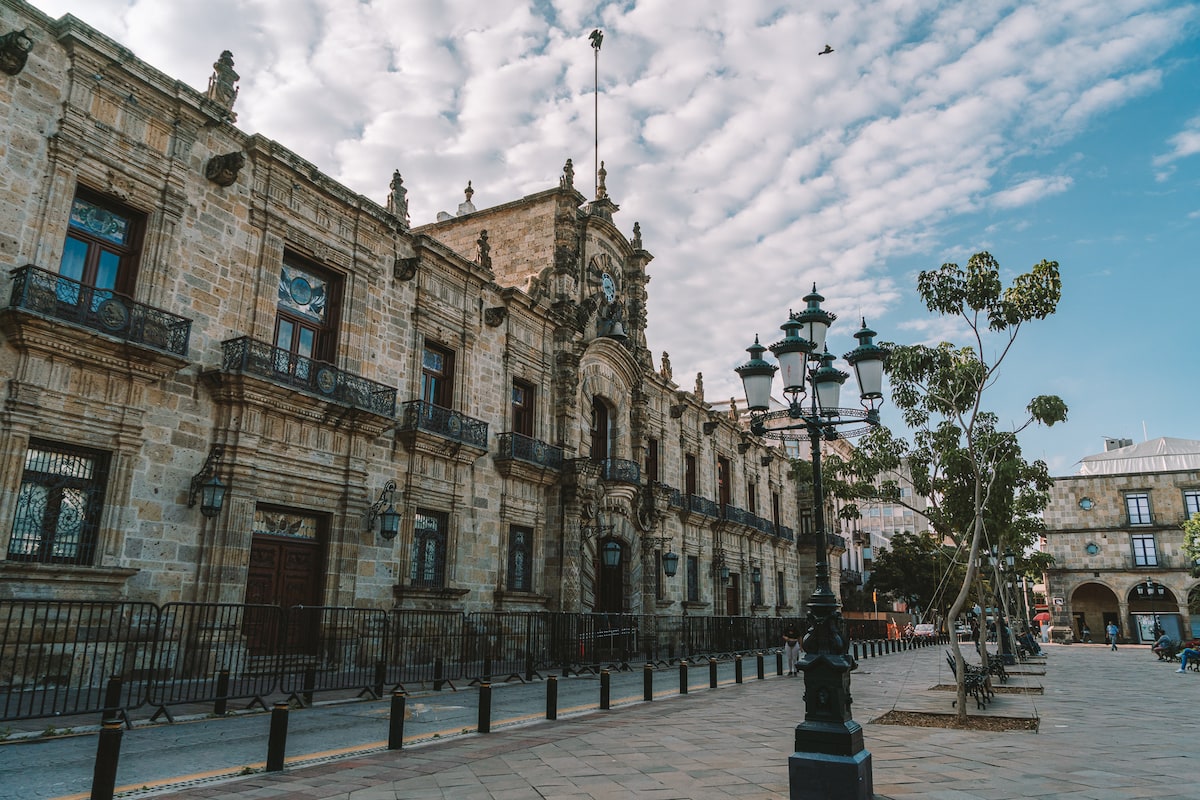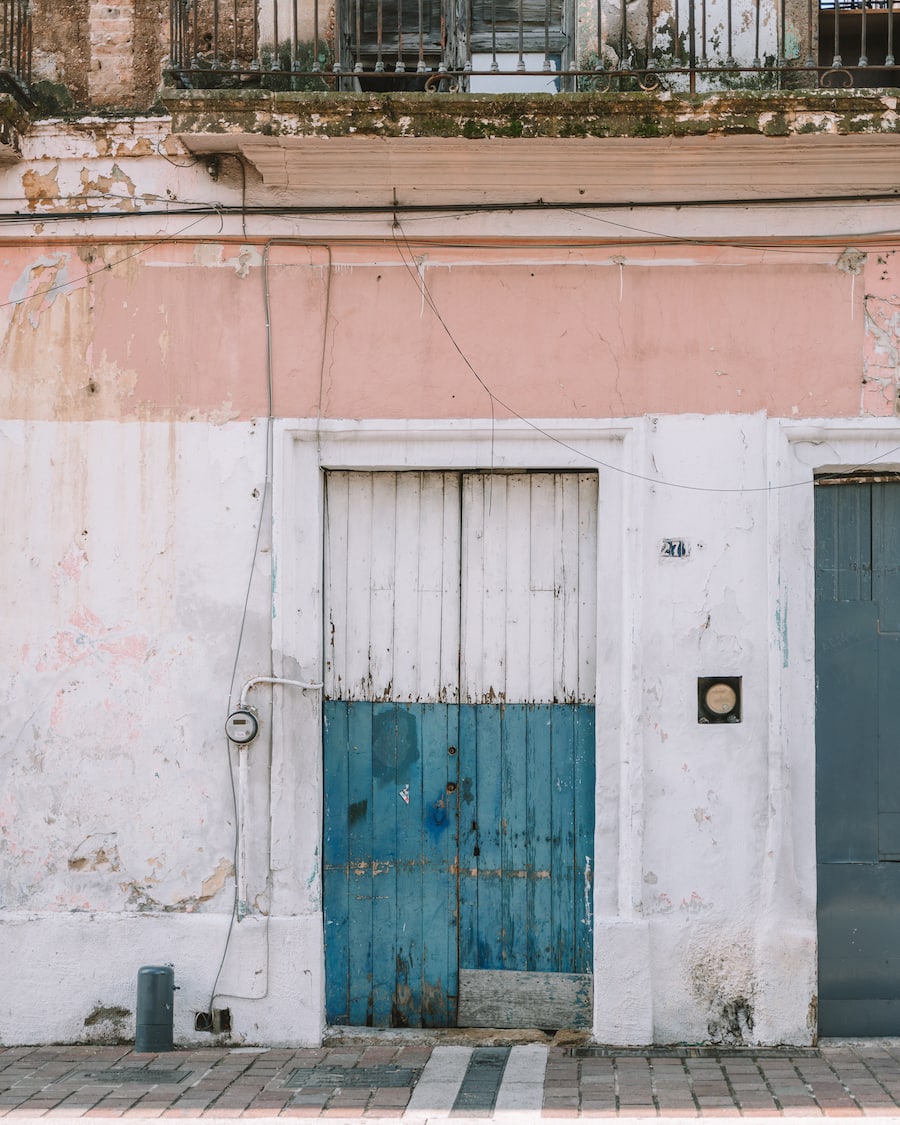 Where is Guadalajara Located?
Guadalajara is the capital of the state of Jalisco, located pretty smack dab in the center of Mexico. It's about 350 miles northwest of Mexico City and directly inland by 200 miles from Puerto Vallarta.
The massive metropolitan area of Guadalajara is broken down into smaller urban districts that include Guadalajara Metropolitan, Tlaquepaque, Tonalá, and Zapopan. There are also three suburban districts, Tlajomulco, El Salto and Tequila.
This part of Mexico also has designated "magical towns" or Pueblo Magicos that surround Guadalajara, including places like Tlaquepaque and Tequila. I recommend pairing any trip to the city of Guadalajara with a day trip or overnight out to one or more of these magical towns to experience both the bigger city and more unique town culture.
Where to Stay in Guadalajara
The good news about finding accommodation in Guadalajara is that everything is relatively inexpensive compared to similar hotels in the US, so it's easy to stay on a budget.
Here are the best places to stay in Guadalajara depending on how much you want to spend:
Luxury:
Mid-Range:
Budget:
Check out more places to stay in Guadalajara, Mexico:
Unique Things to do in Guadalajara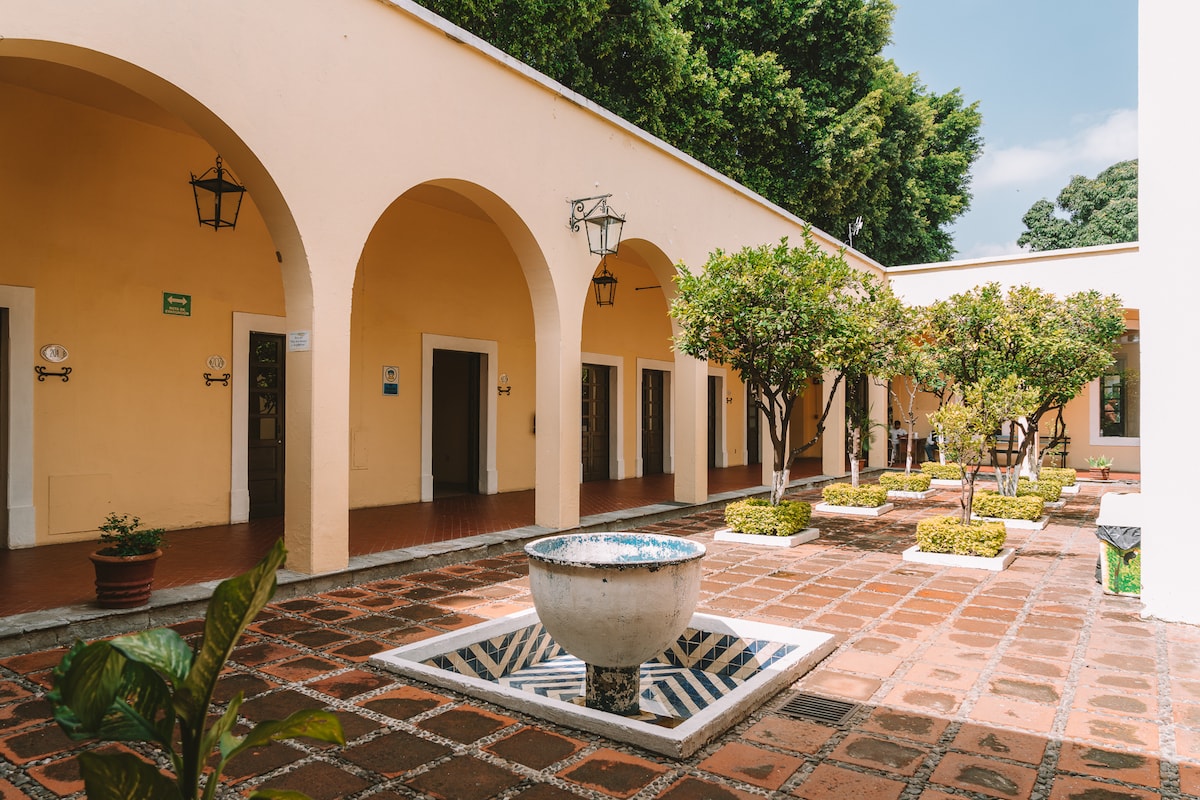 1. Plan Your Visit Around an Amazing Festival
With so many beloved Mexican traditions that were birthed in Guadalajara, experiencing one or all of these during your visit is a must. And there's really no better way to experience the most magnificent traditions here than during one of the many festivals and holiday events.
We planned our visit around the Mariachi Festival in late August which allowed us to catch live performances in the historic Teatro Degollado and really experience firsthand why these traditions are so important to Mexican culture.
Here are some great festivals throughout the year in Guadalajara area to plan your trip around:
Guadalajara International Film Festival (March)
Día de los Muertos /Day of the Dead (Oct/Nov)
Tequila Festival (March)
International Mariachi Festival (August/September)
May Cultural Festival (May)
Jalisco Jazz Festival (July)
2. Explore the Pueblo Mágico of Tlaquepaque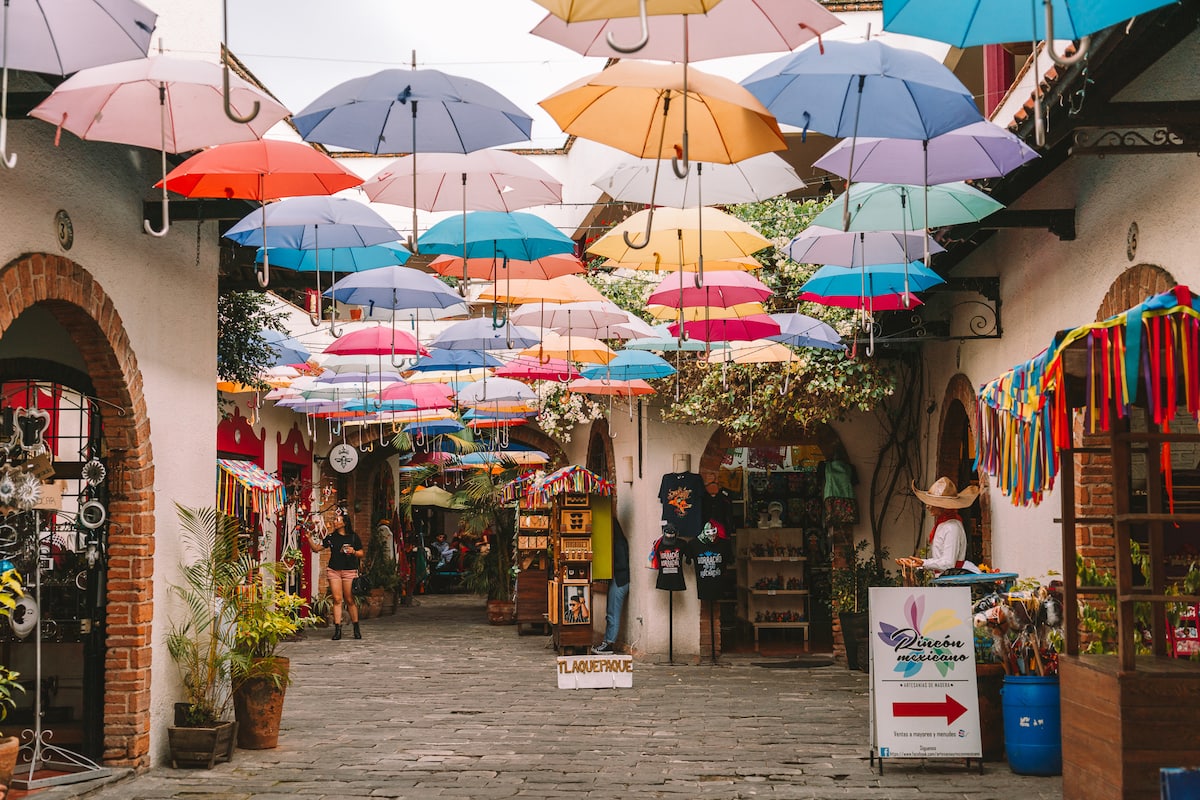 Since Guadalajara is so massive, it can be hard to get your bearings here which is why it's so easy to mistake Tlaquepaque as a neighborhood of Guadalajara. But in fact, Tlaquepaque is its own independent city or "Pueblo Magico" within the greater Guadalajara metropolitan area!
This town is known as the creative and cultural mecca in this part of Mexico, and it doesn't take long exploring here to run into more galleries, ceramics shops, street vendors and unique sculptures than you can count. I'd recommend spending a full day here to thoroughly explore and shop. Even better—pack an empty tote bag in your suitcase so you have room to fill it with goodies you find along the way in Tlaquepaque.
While in Tlaquepaque, don't miss:
Walk Calle Independencia: This is the main pedestrian walking center lined with street vendors, galleries and shops.
Lunch at Casa Luna: This restaurant is just as artful as the rest of the area, with a gorgeous tiled bar and art mobiles hanging from the ceiling and regular live music performances.
Step into another world at sculptor Sergio Bustamante's Gallery
El Parian — Considered the largest bar in Mexico, it's really more like a bunch of bars and restaurants all centered around a center gazebo that offers live music. I wouldn't recommend getting food here, but go for the drinks and experience!
3. Visit a Lienzo Charreria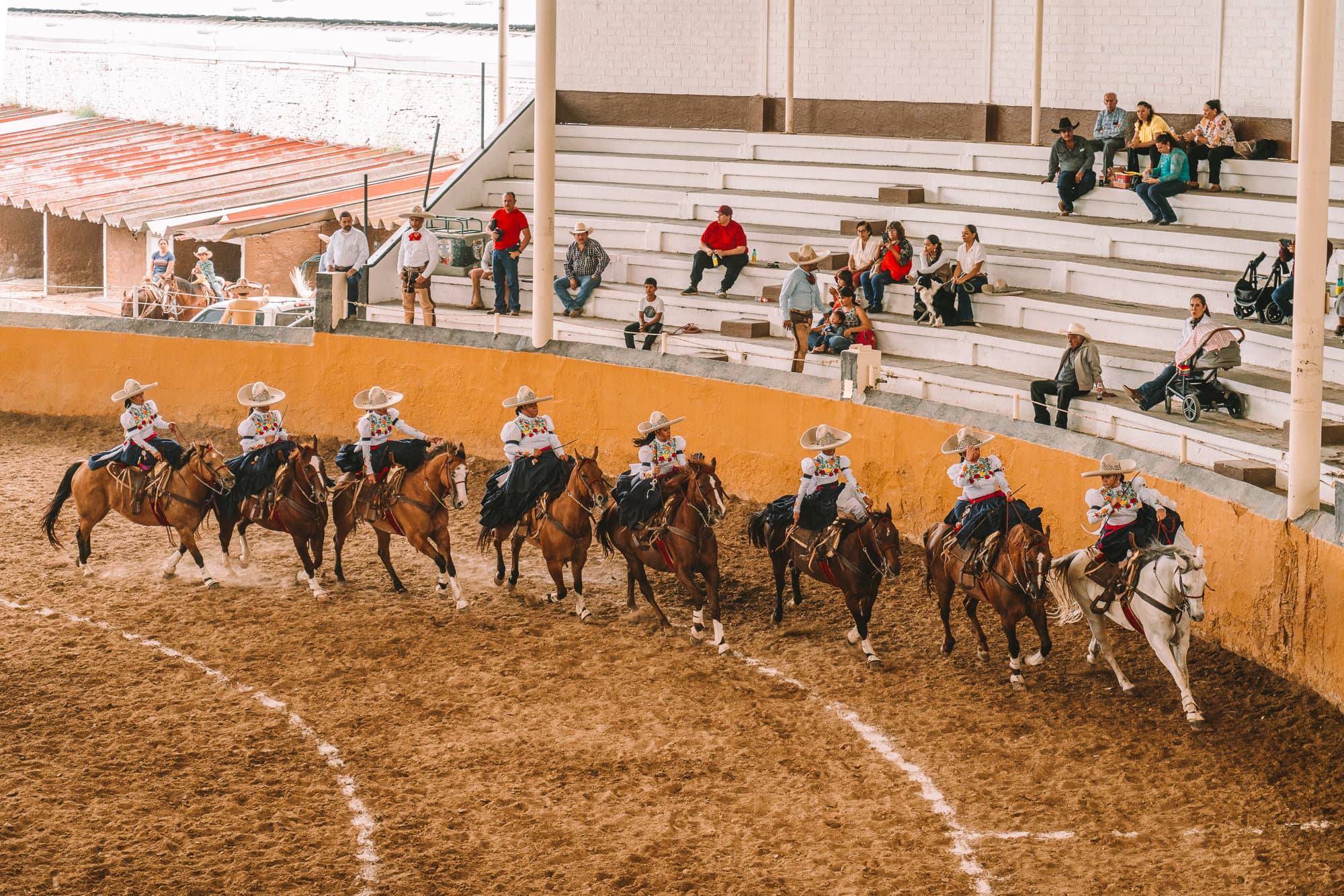 Charreria is Mexico's national sport, but as we learned after visiting the first Lienzo Charro in all of Mexico (a Lienzo is basically an arena), Charreria is so much more than that. This sport based around the craft of horse handling originated in the state of Jalisco and has been passed down through families over many generations in Mexico.
Deeper than what meets the eye, this tradition symbolizes to Mexican families the life lessons of working hard at your craft, overcoming challenges time and time again, and passing traditions down to younger generations.
We had the honor of visiting Lienzo Charro de Jalisco to learn about this tradition and witness the unique competitions that happen here. Sunday is the best time to visit to actually see the competitions that take place, so plan to book your trip over a weekend.
At Lienzo Charro de Jalisco, you can grab a bite to eat and something to drink while you watch the Charros (both men and women!) compete in various events to showcase the skill of horse handling. Our tour guide even taught us how to lasso—although fair warning, it's a lot harder than it looks!
---
Read More Mexico Posts:
---
4. Dramatic Brunch at La Postreria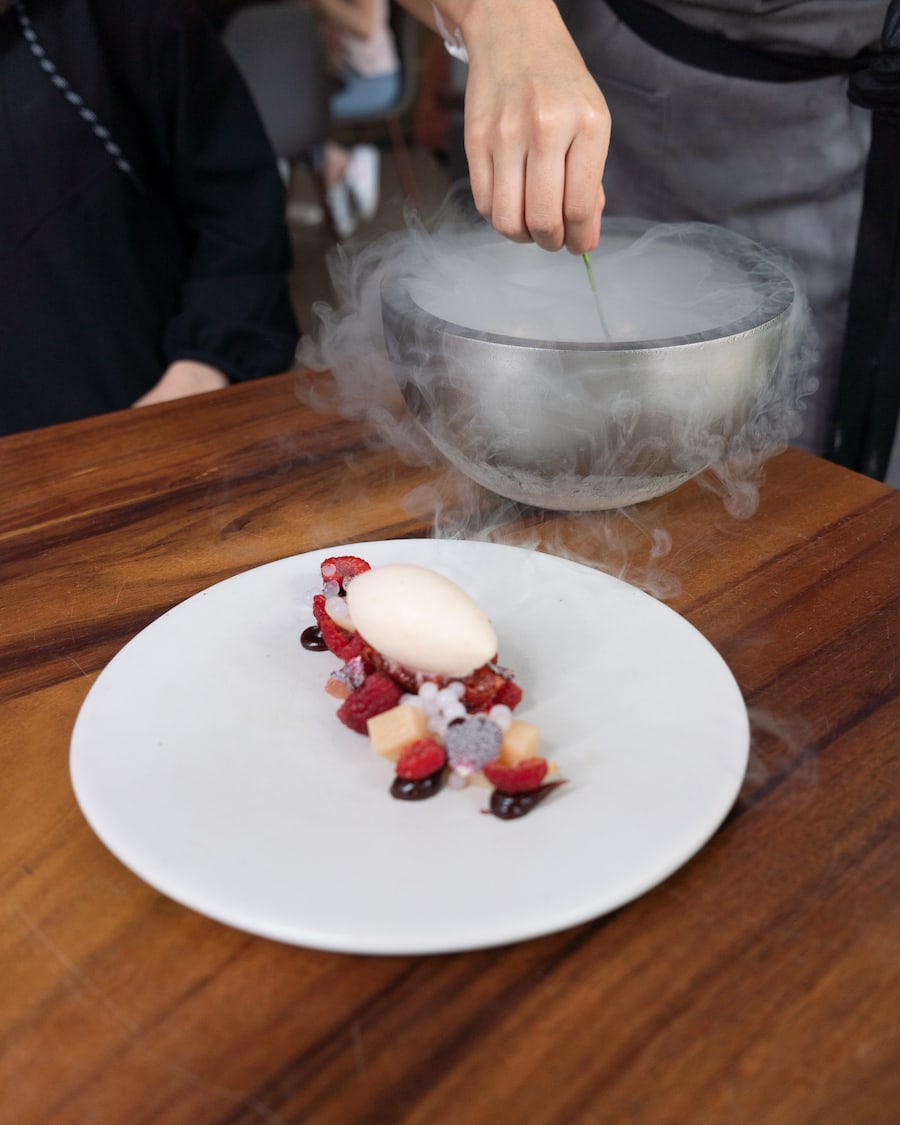 For a brunch unlike any other, take a trip to the hip La Americana neighborhood and book a table at La Postreria. This spot opened in 2013 and is known for their dramatic desserts and pastries—ours was served with a rose and smoking dry ice!
You can also have a totally normal brunch here though too if desired, with classics like Chilaquiles, french toast and croque monsieur on the menu. However, I don't recommend leaving here without ordering a sweet treat. The presentation alone is worth it!
5. Book a Show at the Teatro Degollado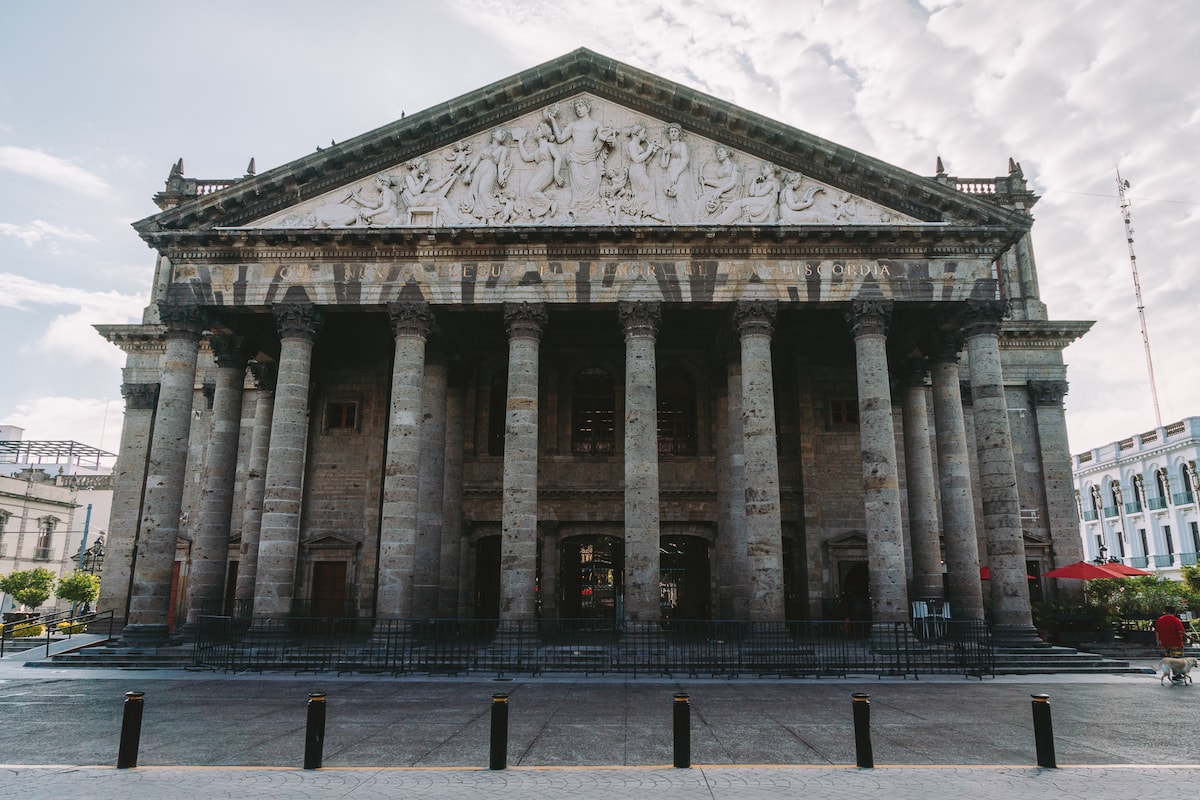 The Teatro Degollado is one of the most historic theaters in Guadalajara and one of the best preserved in Latin America. Originally built in the 1800s, this neo-classical structure now stands as one of the iconic landmarks of the city.
There are plenty of shows and cultural events happening here on a monthly basis, so it's worth looking at their schedule and tickets when you have the dates of your visit to see if there's anything you're interested in attending. While viewing the outside of the building is magnificent, catching of a glimpse of the inside is even more awe-inspiring. You'll feel like a spectator transported in time to hundreds of years ago.
We were able to watch Mariachi here, but you can also take in a wide range of performances including opera and dance.
6. Stay Overnight in a Tequila Barrel
Near the Pueblo Mágico town of Tequila, Mexico, just one hour outside of Guadalajara, guests have the ability to sleep overnight in a giant tequila barrel. How's that for a bucket list item!
Matices Hotel de Barricas is just a short drive outside of downtown Tequila and every room here literally looks like a tequila barrel. At the hotel, you can also dine in their cave restaurant, relax in the garden area or even book an art class and paint your own handcrafted tequila bottle to take home.
The town of Tequila itself produces 65% of the world's tequila, so it's definitely worth a visit for anyone who takes an interest in tequila making or wants to see a different side of Jalisco.
While here, take a stroll in the town square, pop into the Jose Cuervo distillery, eat lunch at Casa Sauza, and take a drive out of town for a tour of one of the tequila distilleries. We personally visited Cava de Oro which was located in a beautiful setting amidst the agave fields.
If you don't want to spend a full night in Tequila, you can also make it a day trip and ride out from Guadalajara on the tequila train, the Jose Cuervo Express, which is a unique experience in and of itself. Departures only happen on Saturdays though, so make sure to check the train's schedule and book tickets ASAP as they book far in advance!
7. Check out the Art of Sergio Bustamante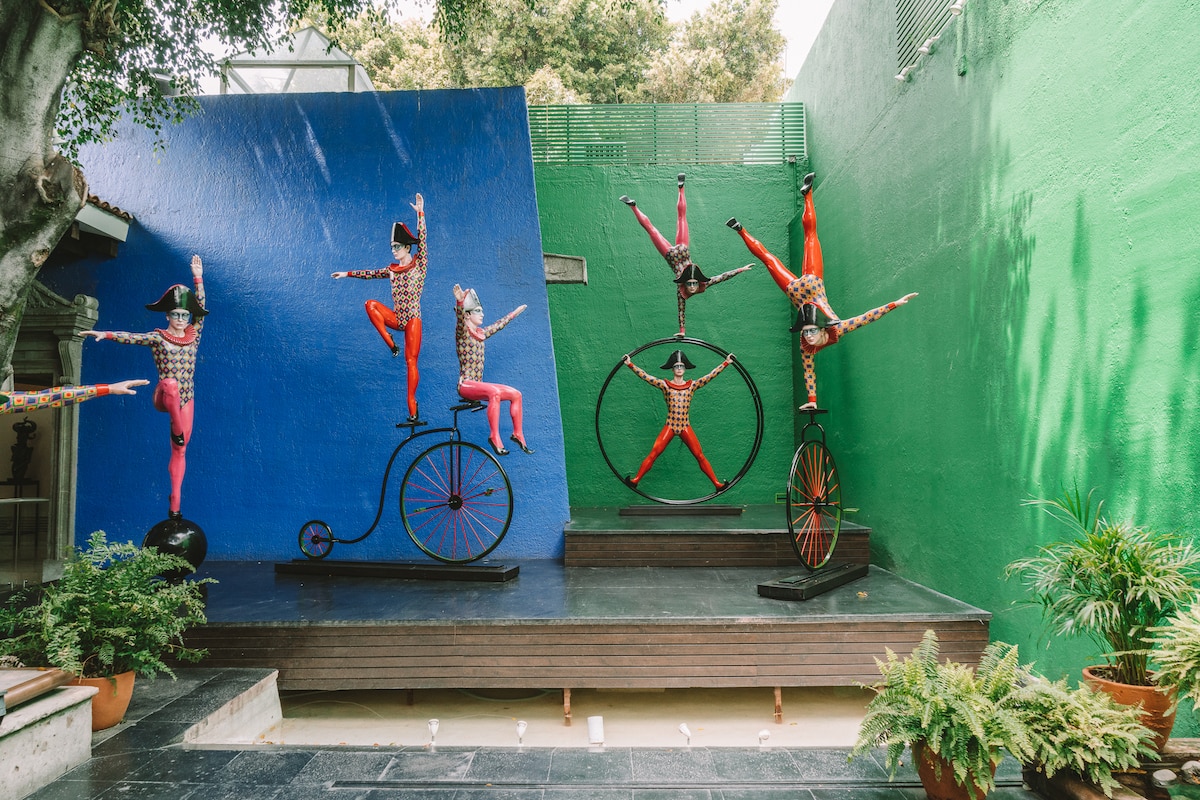 Sergio Bustamante is one of the most famous artists and sculptors in Mexico, and if you're familiar with artists, then you'll likely equate his surrealist works a bit to viewing something of a modern-day Mexican Salvador Dali.
You'll notice Bustamante's famous bronze sculptures have a theme of featuring humanoids with triangular-shaped heads; I particularly loved some of his works in the gallery that depict whimsical little staircases that seem to twist and weave together like a maze.
Stepping into his gallery in Tlaquepaque feels like stepping into a fantasy world, and it has an outdoor patio and separate garden which make it a unique thing to do in Guadalajara and a must for art lovers.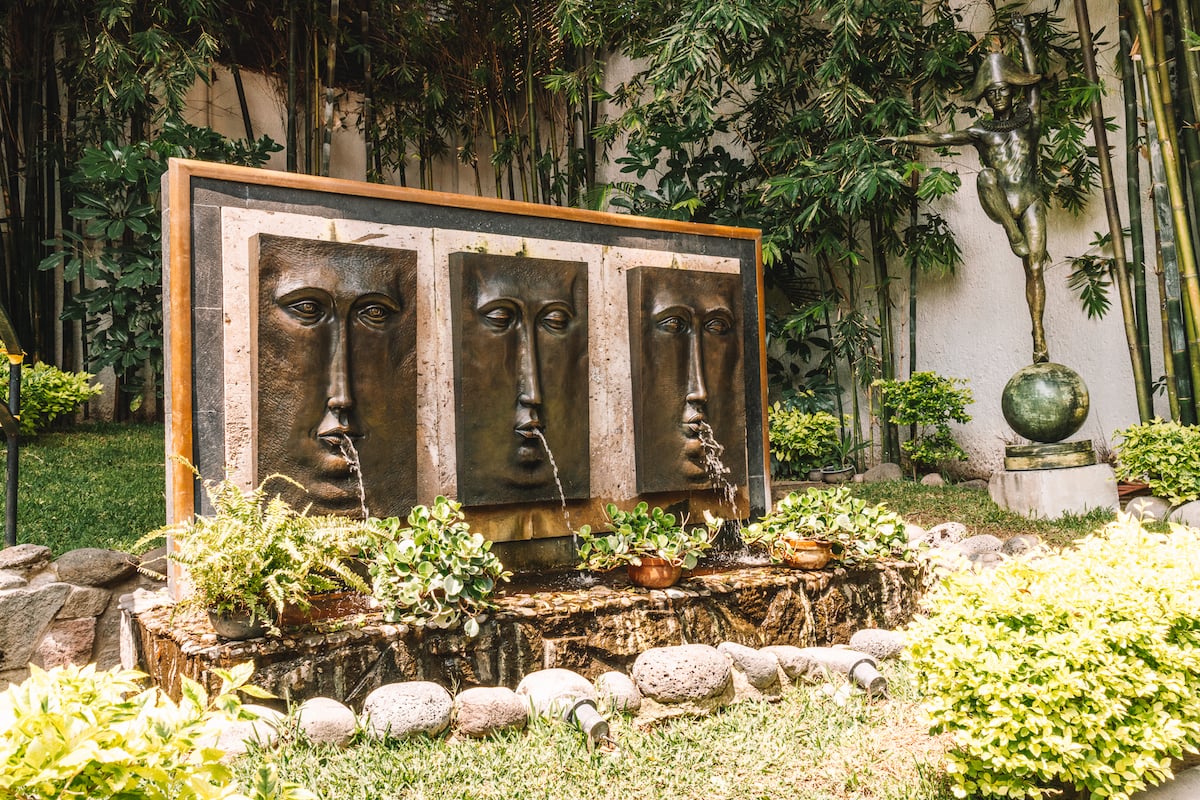 You can visit his gallery in Tlaquepaque at: Independencia Eje 238, Centro, 45500 San Pedro Tlaquepaque, Jal., Mexico
8. Try Candy From a Guinness Book of World Records Holder
If you want to try a local sweet treat from the winners of the Guinness Book of World Records' largest dulce de leche candy, you'll find it at Nuestros Dulces.
This small market-like candy shop has mini storefronts where you can taste locally made caramel candy, chocolate, and even bring your kids to an honor system storefront that is meant to teach little ones early habits of honesty.
If you're looking for a great gift to bring home to loved ones that is guaranteed to be enjoyed by all, this is the place to go.
9. Find Unique Sculptures All Around the City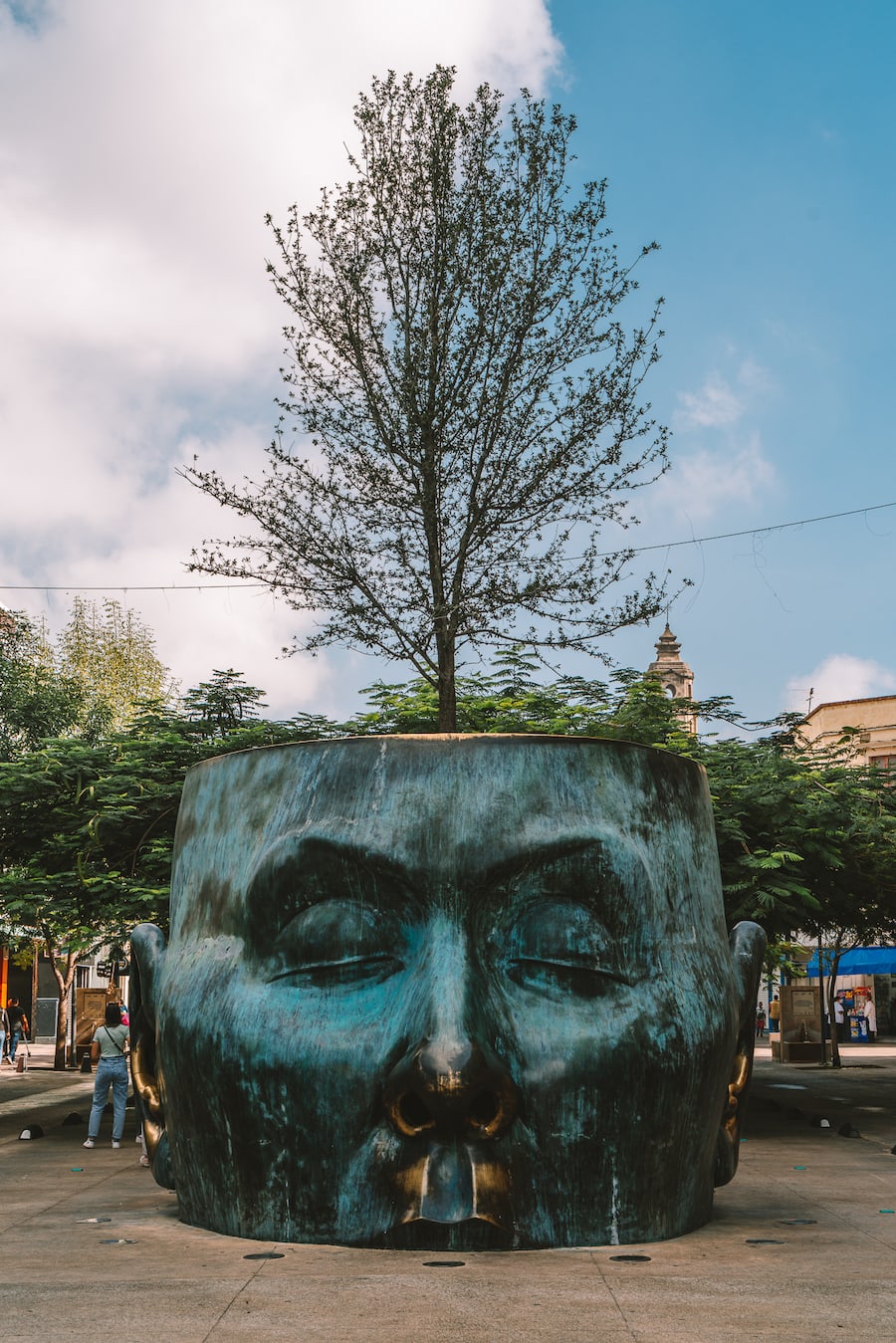 Probably one of the biggest things that surprised me about Guadalajara was all of the unique sculpture and monuments that pop up out of nowhere around the city.
There is of course the surrealist works of the city's most famous sculptor Sergio Bustamante, but that's not all you'll find around Guadalajara.
Other works of note include the famous Quetzalcoatl sculpture in Plaza Tapatia and my personal favorite, this giant head sculpture (pictured) with a tree growing out of it. In the back, there's actually a staircase you can climb to get to the top of the head, which is perfect for grabbing a unique photo in Guadalajara!
10. Visit a Pink Church in the Historic Center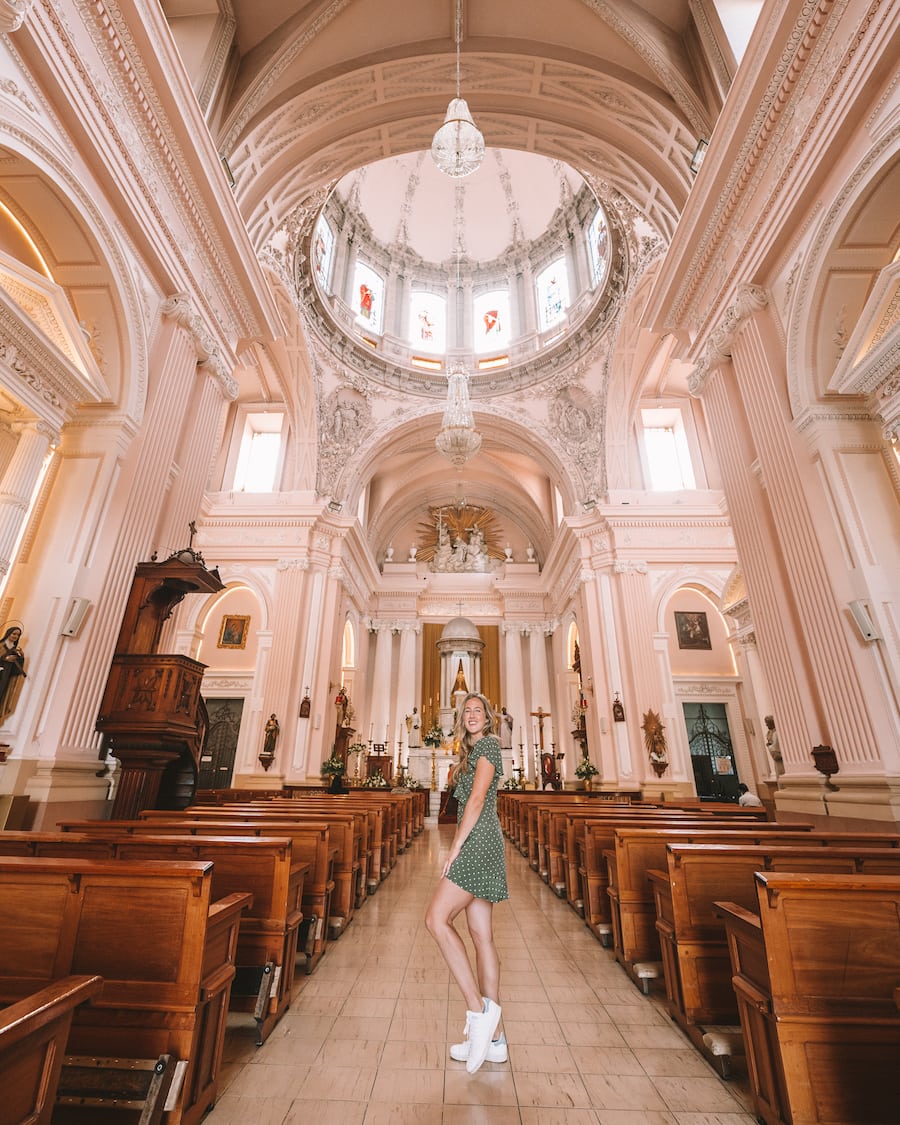 Have you ever seen a pink church? I hadn't until visiting Guadalajara's El Sagrario Metropolitano de Guadalajara (or Metropolitan Tabernacle of Guadalajara), which is considered to be the second most important neoclassical building in the city. It's located right off the Plaza de Armas in the historic center of the city.
I'm not typically a huge fan of visiting churches in places that I visit, but this one was too gorgeous to pass up. The dome ceiling in the center of the church featuring ornate sculpture and chandeliers is incredibly beautiful. Also don't miss the unique crypt of Bishop José de Jesús Ortiz y Rodríguez which has a skull and cross bones on it!
Did this post help you plan an itinerary of the top things to do in Guadalajara? Let me know in the comments!
---
Planning a trip right now? Don't miss my go-to websites for booking everything from flights and tours, to accommodation and more:
---
***This post was sponsored by Guadalajara Tourism, but as always, all of my opinions are my own and I would never promote anything I don't freaking love.***