Out of all the places I dreamed of visiting in Morocco before this trip, Chefchaouen was the one spot I was most excited about based on all of the incredible photos I saw online. Completely painted in every shade of blue imaginable, this laid-back town is definitely still a tourist hotspot but with a less chaotic vibe — a much needed breath of fresh air after visits to Marrakech and Fez.
Set about an hour and a half outside of Tangier, Chefchaouen is a popular day trip for travelers coming in from Spain, but there's really not all that much to do other than get lost in the blue-infused alleys (good thing I can easily entertain myself for hours taking photos). For this reason, you don't need to spend a ton of time during your Moroccan adventure exploring "the Blue Pearl," but it's 100% still worth the slight detour to get here. If this magical city isn't already on your list, here are 19 photos to inspire you to visit Chefchaouen, Morocco ASAP!
PS – Keep scrolling to the bottom for some quick practical tips to keep in mind for your future visit.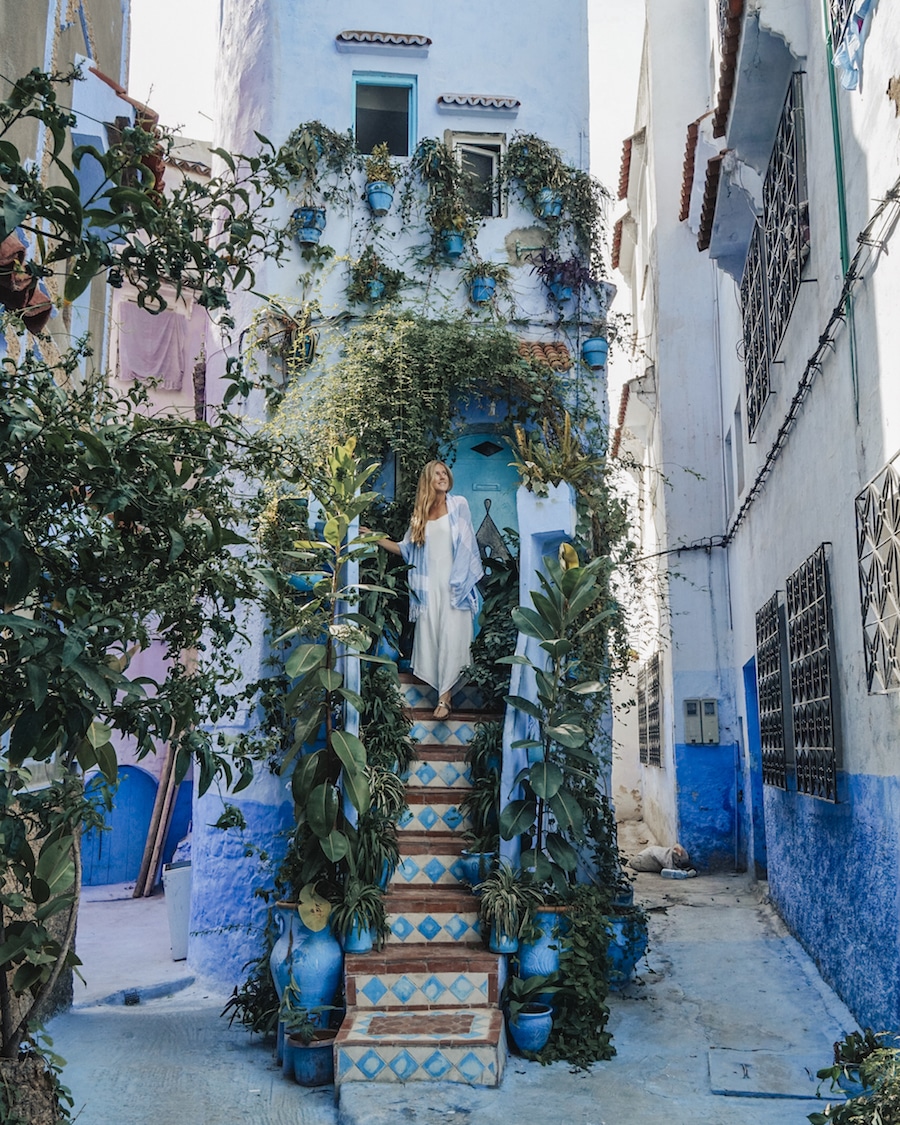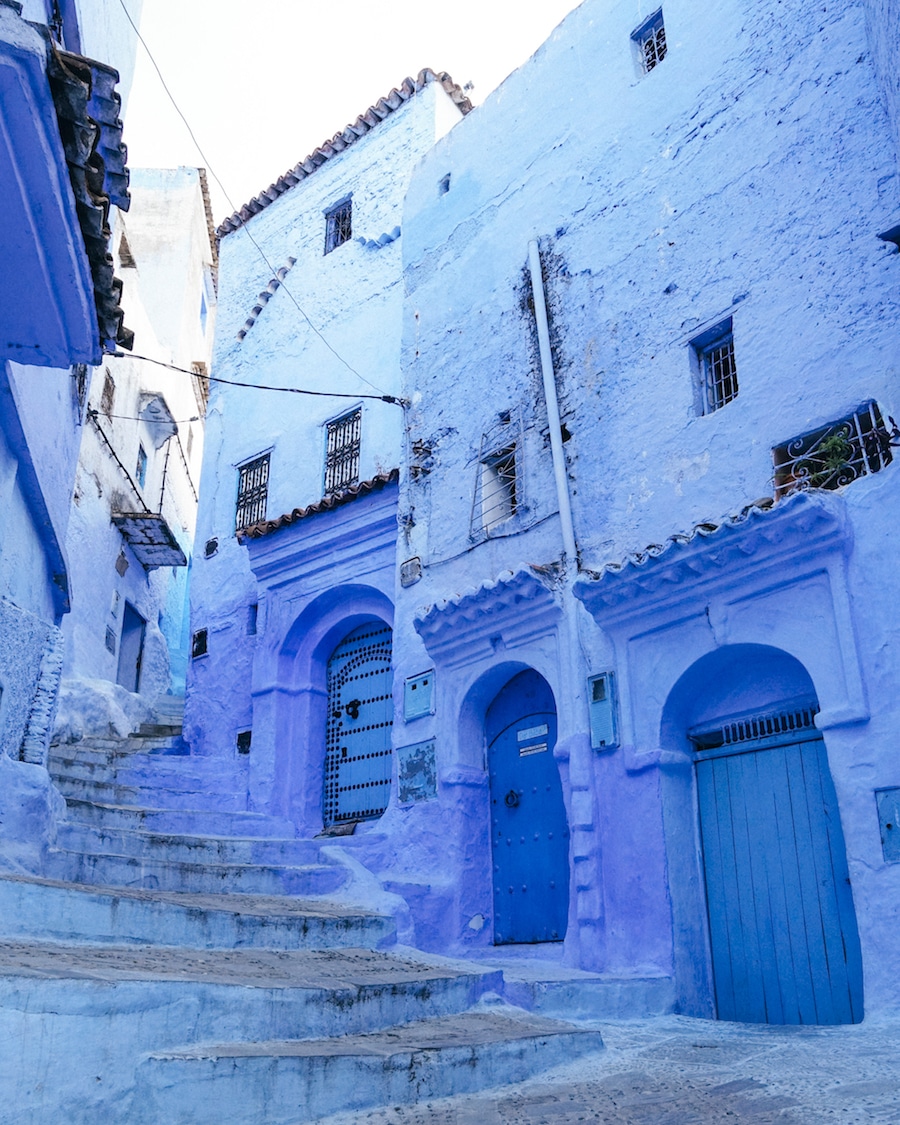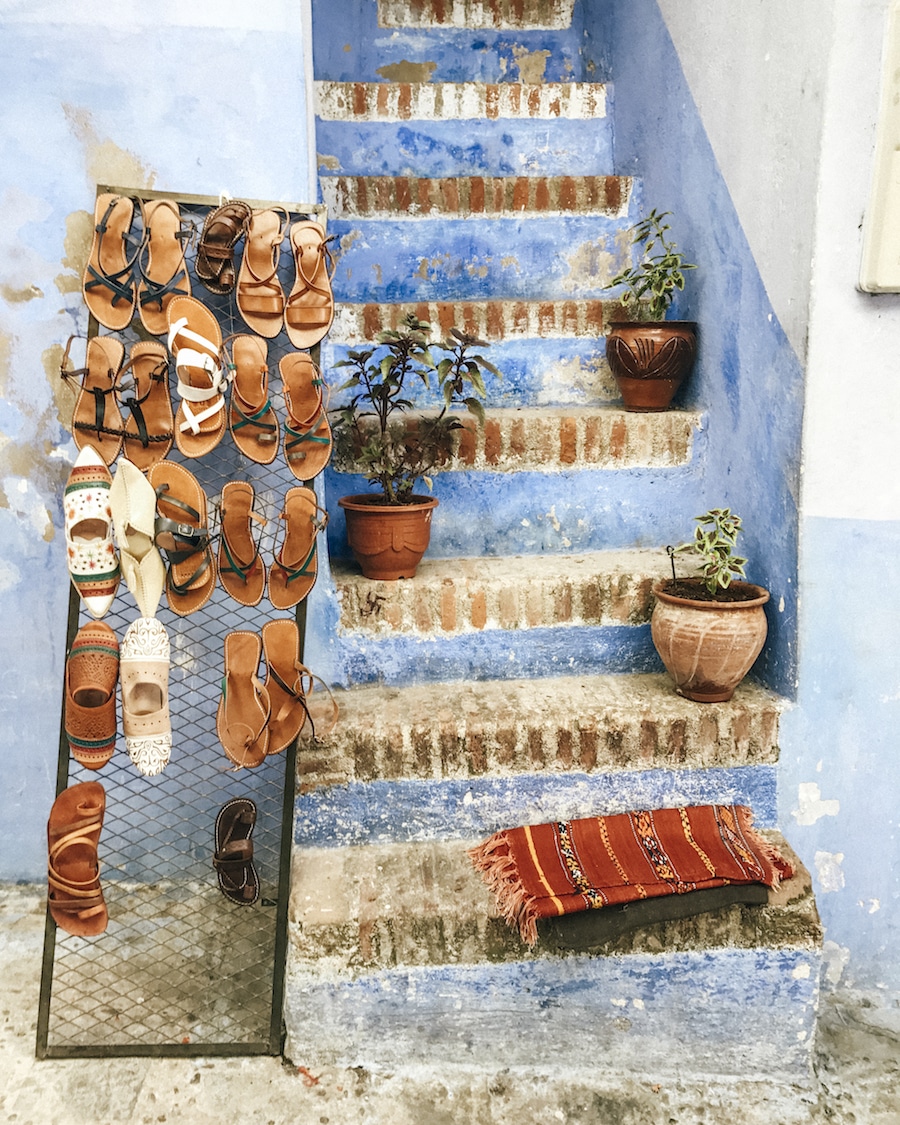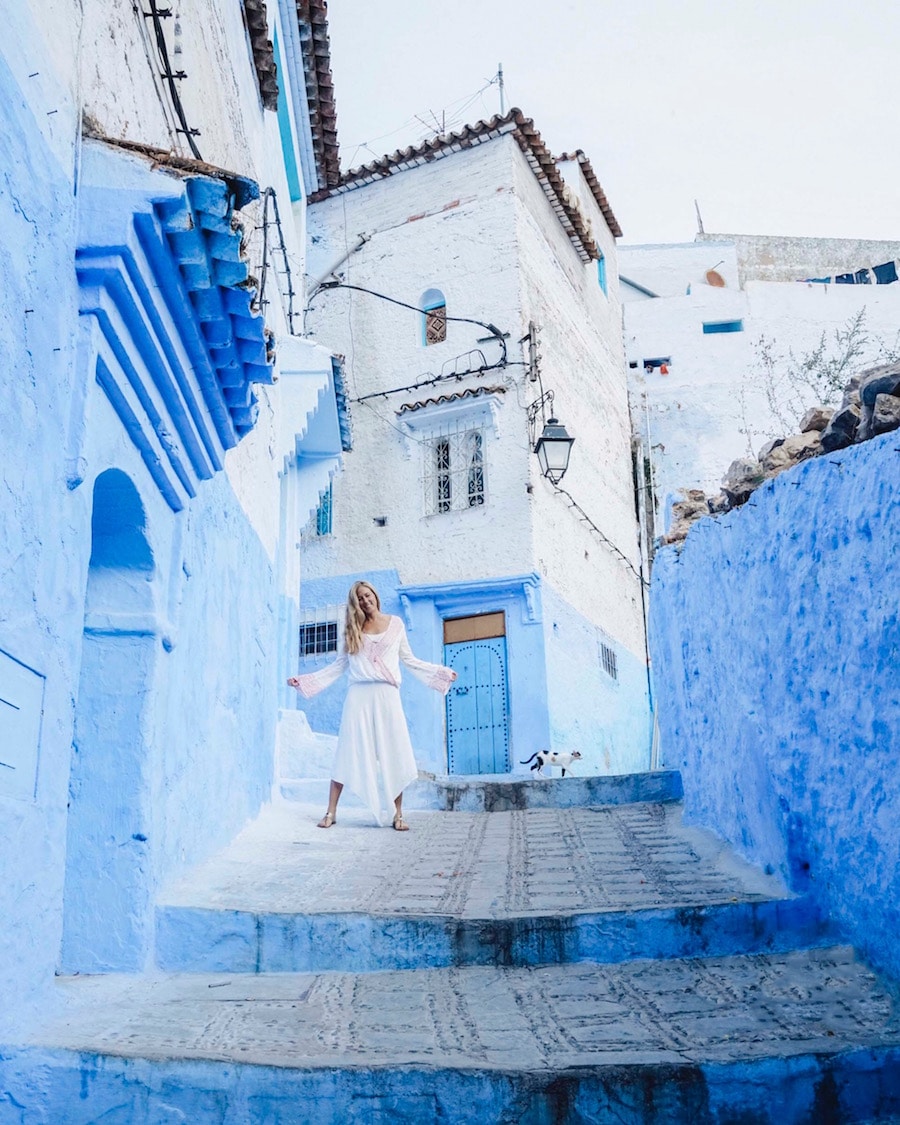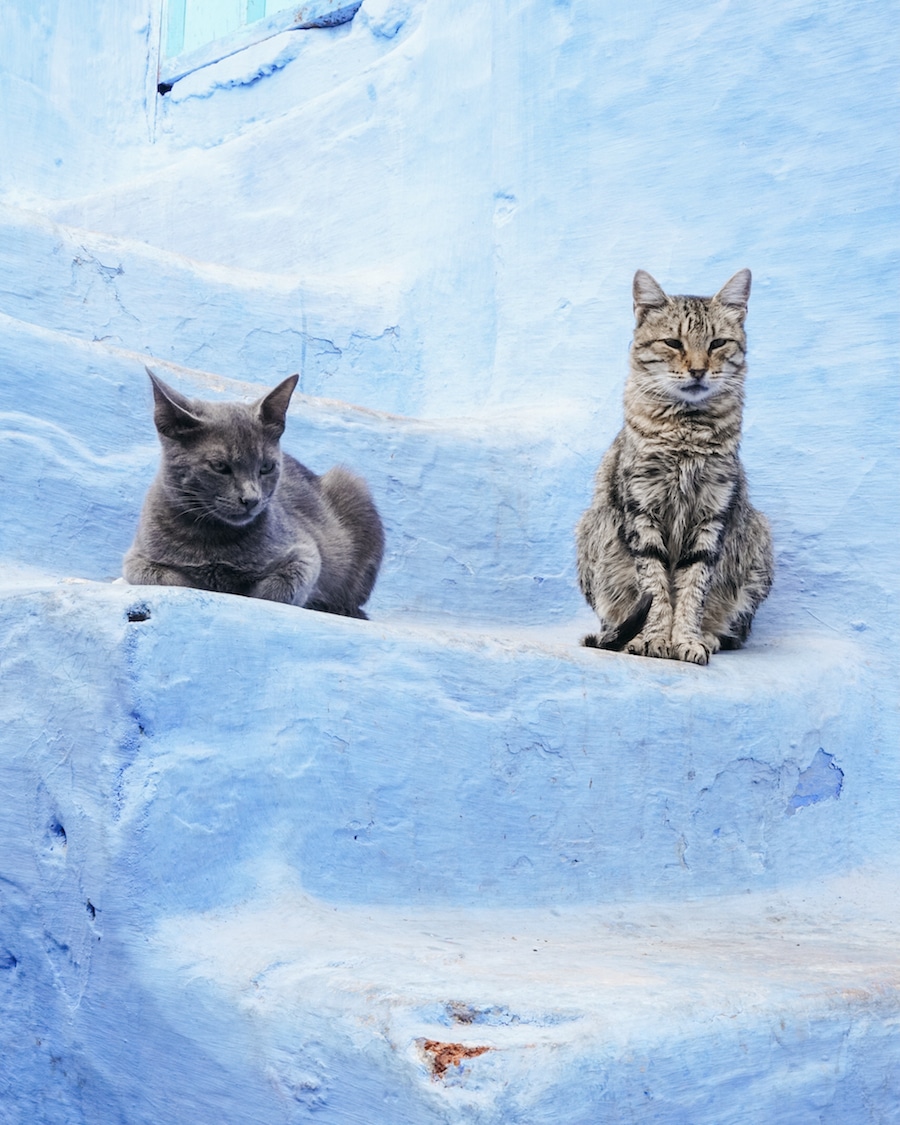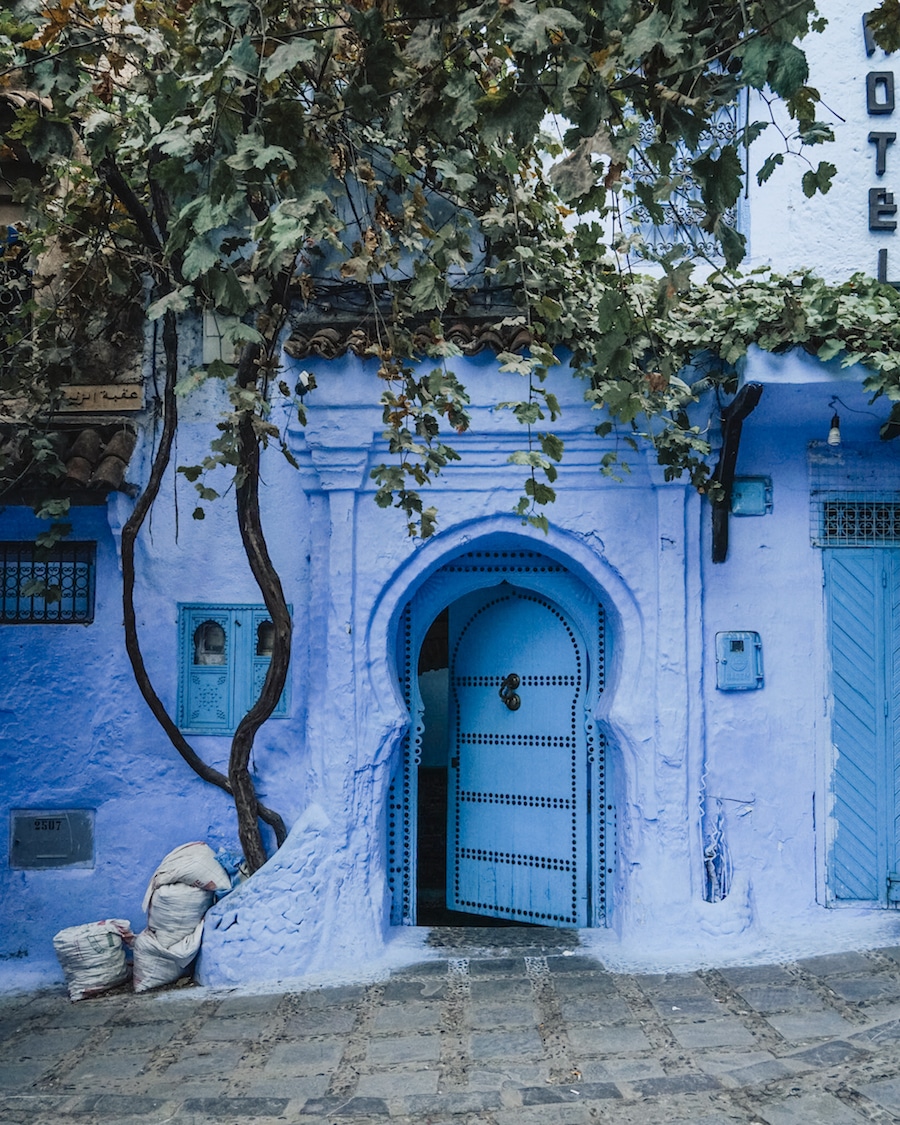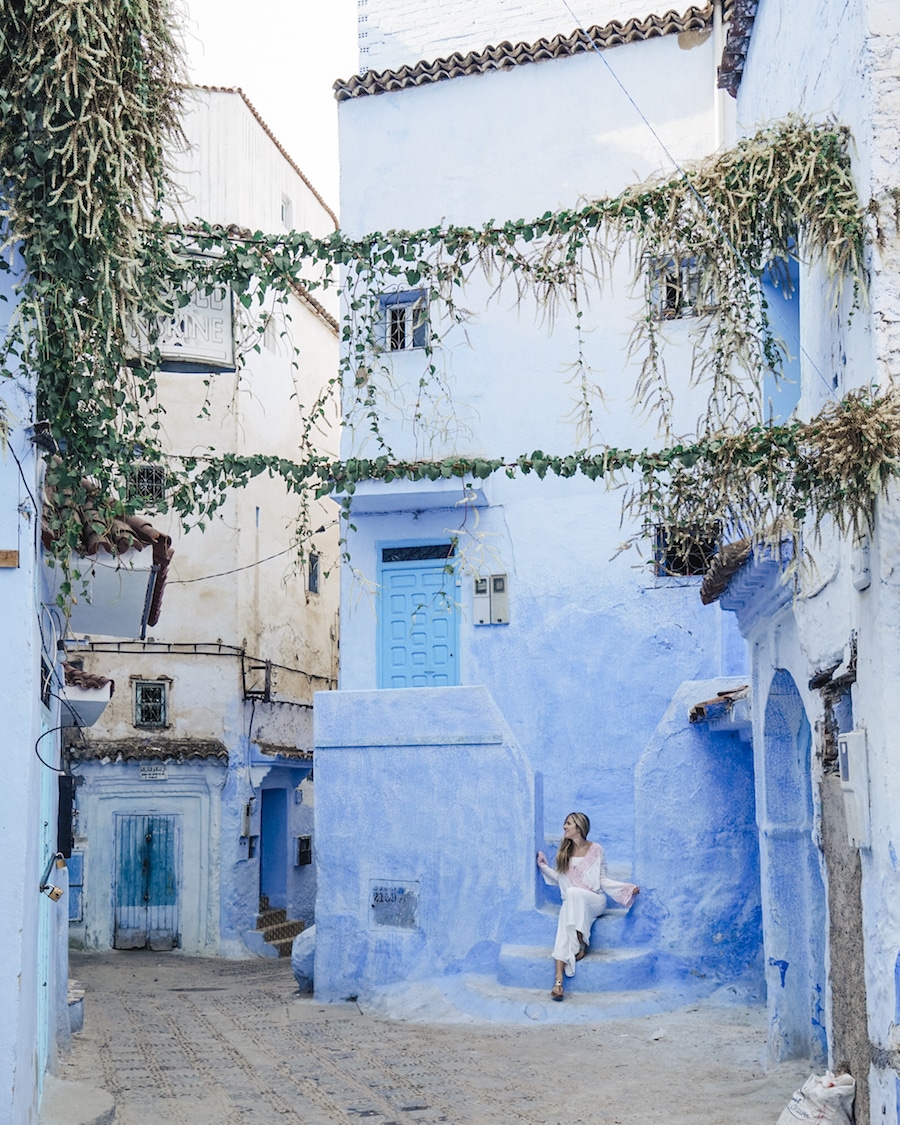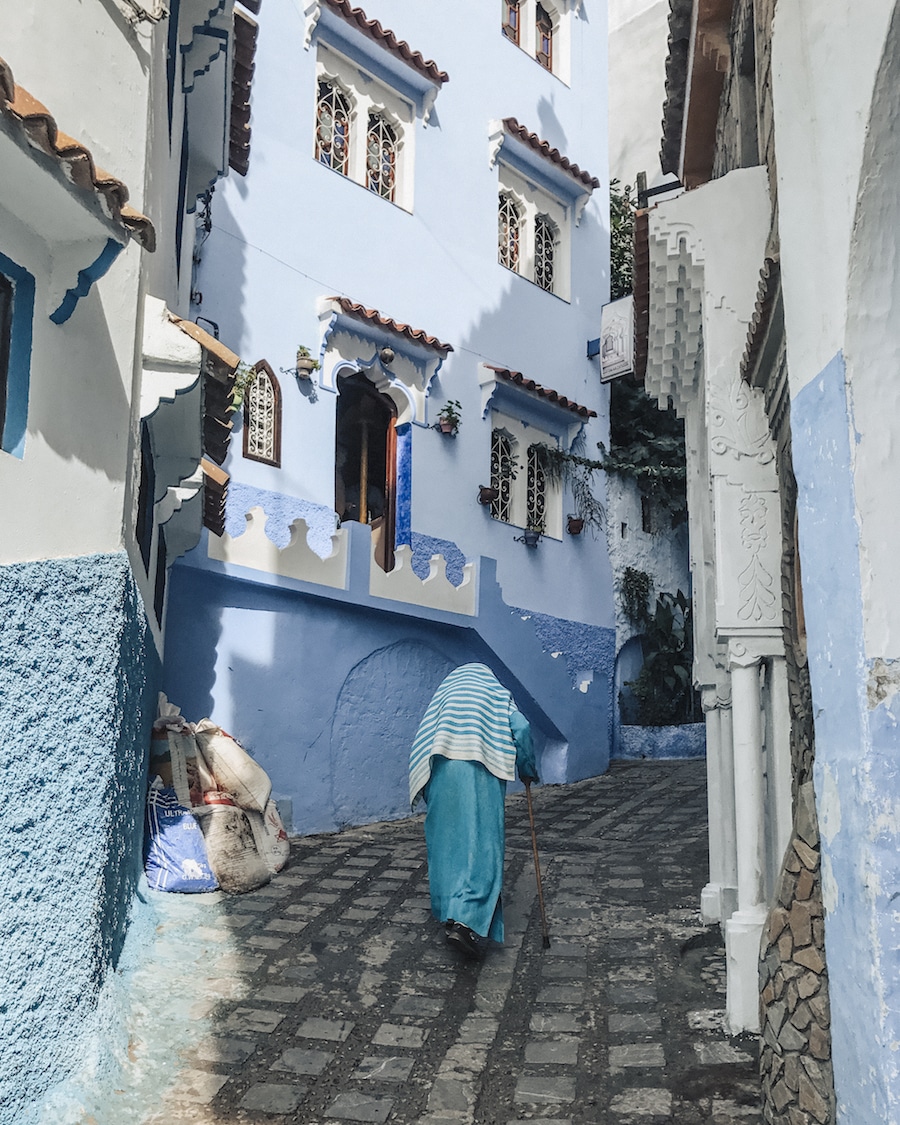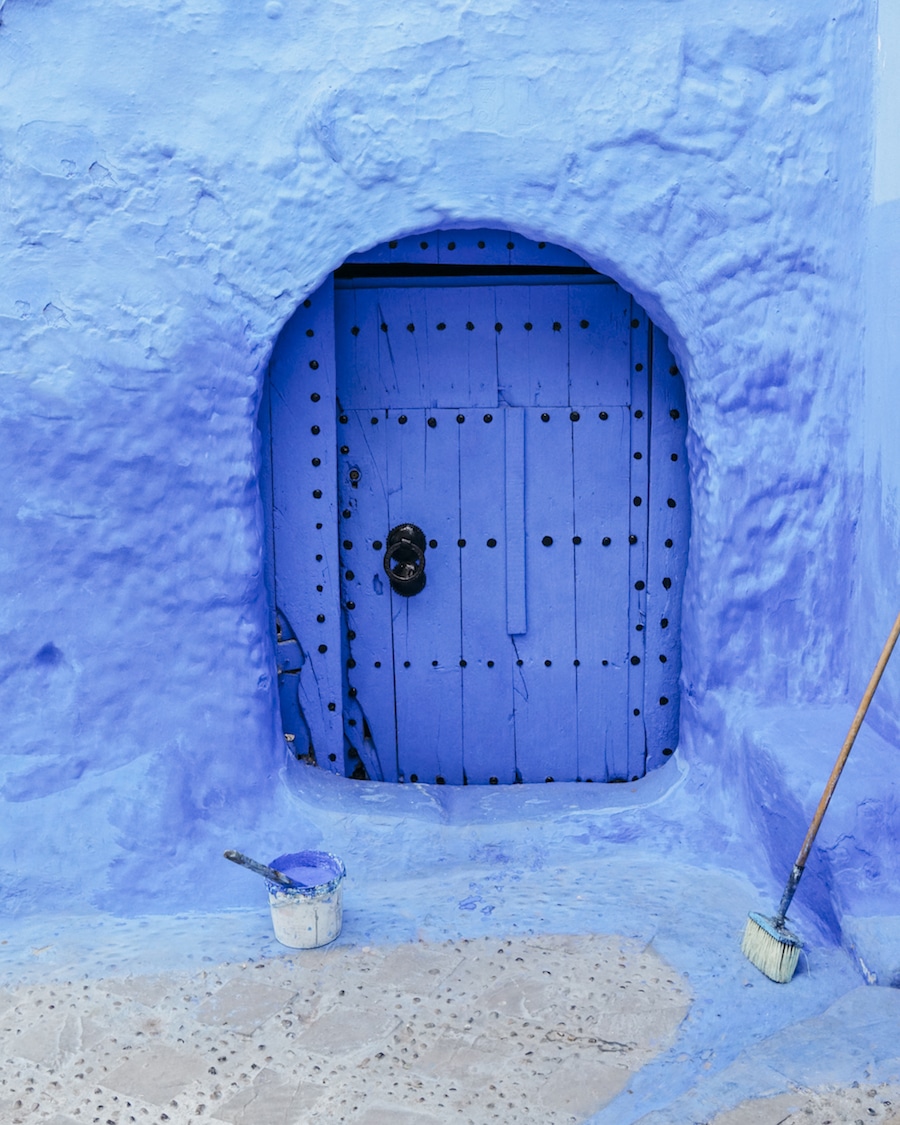 QUICK TIPS FOR VISITING CHEFCHAOUEN, MOROCCO
Location: Chefchaouen is about a four hour drive from Fez and one and a half hours from Tangier. We hired a car for both rides in and out of town.
Accommodation: According to many sources, Casa Perleta is "the place" to stay in Chefchaouen, but we stayed at this Airbnb which was cheap and very centrally located to the main square with great hosts – definitely recommend!
Photo Ops: The best way to get photos of all the cutest spots in Chefchaouen is to simply wander! The city isn't that big and you're bound to find all the cutest doorways and alleys along the way.
Best Views: Aladdin's restaurant has an incredible view of the city from the top deck (where the first photo in this series was taken) – go for sunset!
Shopping: If you are visiting other cities in Morocco, don't wait to do all of your shopping in Chefchaouen as the selection is more limited and prices are higher
Packing: Most of the streets here are cobblestone, so think twice about bringing oversized rolling luggage. A backpack or something lightweight is ideal.
Things to Do: As far as activities go, there isn't a whole lot to do in Chefchaouen other than enjoy the beauty of the blue hues and wander the streets. The main thing we had heard to do was hike up to the lookout point (there is a trail if you exit the medina and walk uphill toward the Hotel Atlas), which we didn't do as Hannah wasn't feeling well and we were exhausted from Marrakech and Fez!
Length of Stay: Two days is a good amount of time to spend in Chefchaouen
PIN IT FOR LATER: