As far as cities go, Lisbon has quickly shot to one of the top spots on my list of favorites since my first trip.
If you've been to this Portuguese destination already, then you'll understand why— its charm is evident throughout, from the city's lovely waterfront, to the historical tiled buildings to its (semi dangerous in a feels-like-you're-ice-skating-on-stone kind of way) sloping cobbelestone streets.
If you're visiting Lisbon for the first time, however, you've come to the right place. This guide will show you not only what to explore during your first adventure to the city but also why it's such a stunning destination to add to your upcoming list of travels.
As far as my love for this city goes, I think a few factors contributed to this—the first being that I was able to stay for two full weeks, renting an apartment in the Alcântara neighborhood and easing my way into the Portuguese way of life while doing my best to live like a local.
But even if you have a few days in Lisbon, I know you'll fall in love.
What I found most appealing about this coastal gem (other than its beauty of course) was its ease. Even in high season as was the time of my visit, when tourists consistently flock to this part of Europe, getting from point A to B was never a drag and always proved to be simple and relatively quick.
There were even times of perfect solace when I would look around and wonder how I ended up all by myself in such a popular European city (that would never happen in a place like New York)!
The Portuguese way of life has a carefree aura to it that's hard to explain but easy to get hypnotized by, and I'm confident you'll know what I mean after you touch town in beautiful Lisbon.
When to Visit Lisbon
The best time to visit Lisbon is in March to May or September to October during shoulder season. During these times of year, you'll find that hotel rates are cheaper and the streets are less crowded.
Still in the high season of August when I visited, I didn't get a feeling of over-crowdedness at all as I mentioned above, and some days I even wondered where all the tourists were! Lisbon is definitely not too packed compared to other cities in Europe (yet!), so as long as you're comfortable with the temperature and prices you find during your scheduled visit, then you should still have a great time no matter when you go.
How to Get There

Fly into Lisbon International Airport (LIS) and catch an Uber to your accommodation (mine cost about 11 Euro for a 20 minute ride). Unfortunately Lisbon isn't a major hub for many major airlines, so prices can be a bit higher going here depending on where you're departing from.
You may want to get creative while searching for flights and try to book to a major European airport like Frankfurt, Amsterdam or London and then look for budget airline flights (like RyanAir) to Lisbon from there.
Quick Tips Before Your Trip to Lisbon
Citizens of the EU, USA, Canada and Australia do not need a visa for any stays under 90 days to Portugal, but make sure to check your nationality's entry requirements before you visit. Also note that Portugal is part of the Schengen region, so if you are not a citizen of the EU and have already been traveling in Europe prior to your visit in Portugal make sure your overall stay in Europe will not be exceeding 90 days within a 6 month period.
The most widely spoken language in Lisbon is Portuguese but English is very common. I never felt like there was much of a language barrier during my stay.
Lisbon is super safe but pick pocketing is quite common on public transportation, especially the famous cable cars. If you do decide to do a tram tour (Tram 28 is the best one to take), be very careful to pay attention to your belongings.
Bring good walking shoes with some grip as Lisbon is a very hilly city and the cobblestone on slopes can be especially slippery
Portugal is part of the EU so they use the Euro for all transactions. Cash is sometimes needed at shops and restaurants, but you won't have a problem finding ATMs around town — they're plentiful.
Where to Stay in Lisbon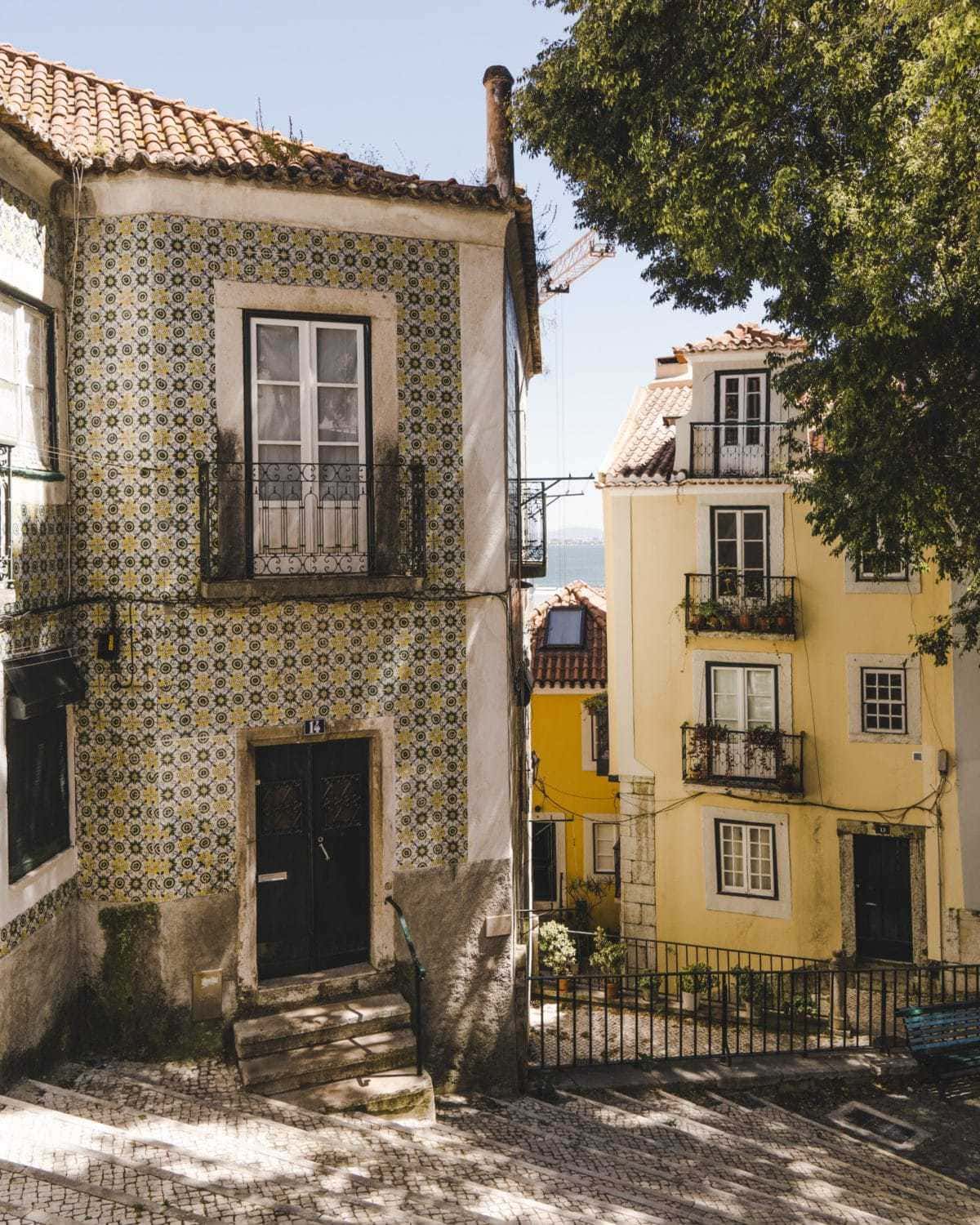 My travel buddy and I rented an apartment in the Alcântara neighborhood as we had a mutual friend renting out his place. I loved this area because it was a bit quieter and felt like more of a local vibe, but we did always have to catch Ubers into the center of town.
If you're just visiting Lisbon for a few days and want to be in striking distance to most of the top spots and more in the town hub, definitely look into Alfama (the most charming neighborhood in my opinion), Cais do Sodre, Chiado or Bairro Alto.
If you care about the aesthetics and design of your accommodation like I do, some places worth checking out are listed below:
Verride Palacio Santa Catarina
Corpo Santo Lisbon Historical Hotel
Raw Culture Arts & Lofts Bairro Alto
Getting Around Lisbon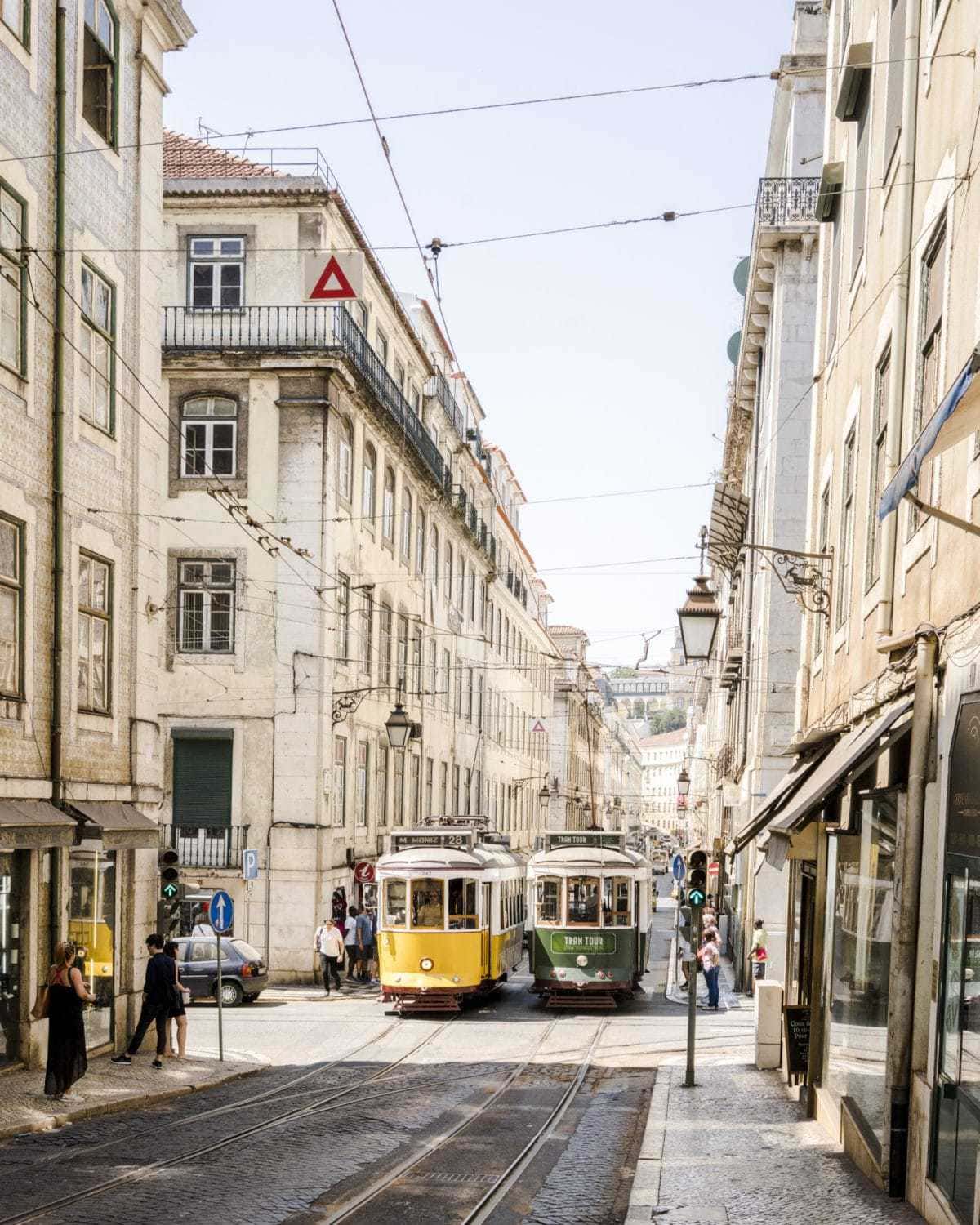 Uber is the easiest way to get around town and is very inexpensive. They typically arrive really fast as well. Even if you want to get across the city, expect to pay under 6 Euros per ride.
If you'd rather take public transport, buy a VivaViagem card which is reusable (and offers discounted fares as well as single fare tickets). It is eligible for use on trains, buses, trams and the metro.
You might be surprised to see tuk-tuks bopping around town as well — and they all have a sense of artistic flair about them, as they're typically decorated in colorful patterns and designs. These are better suited for groups that can fill an entire tuk-tuk car and want a tour of the city as they can be a bit more expensive.
For a fun tour on one of Lisbon's famous tram cars, Tram #28 is the place to be as it routes near some of the city's major sites. Just don't be surprised if wait times to get onboard are long and you get squished in like sardines.
Top Things to do in Lisbon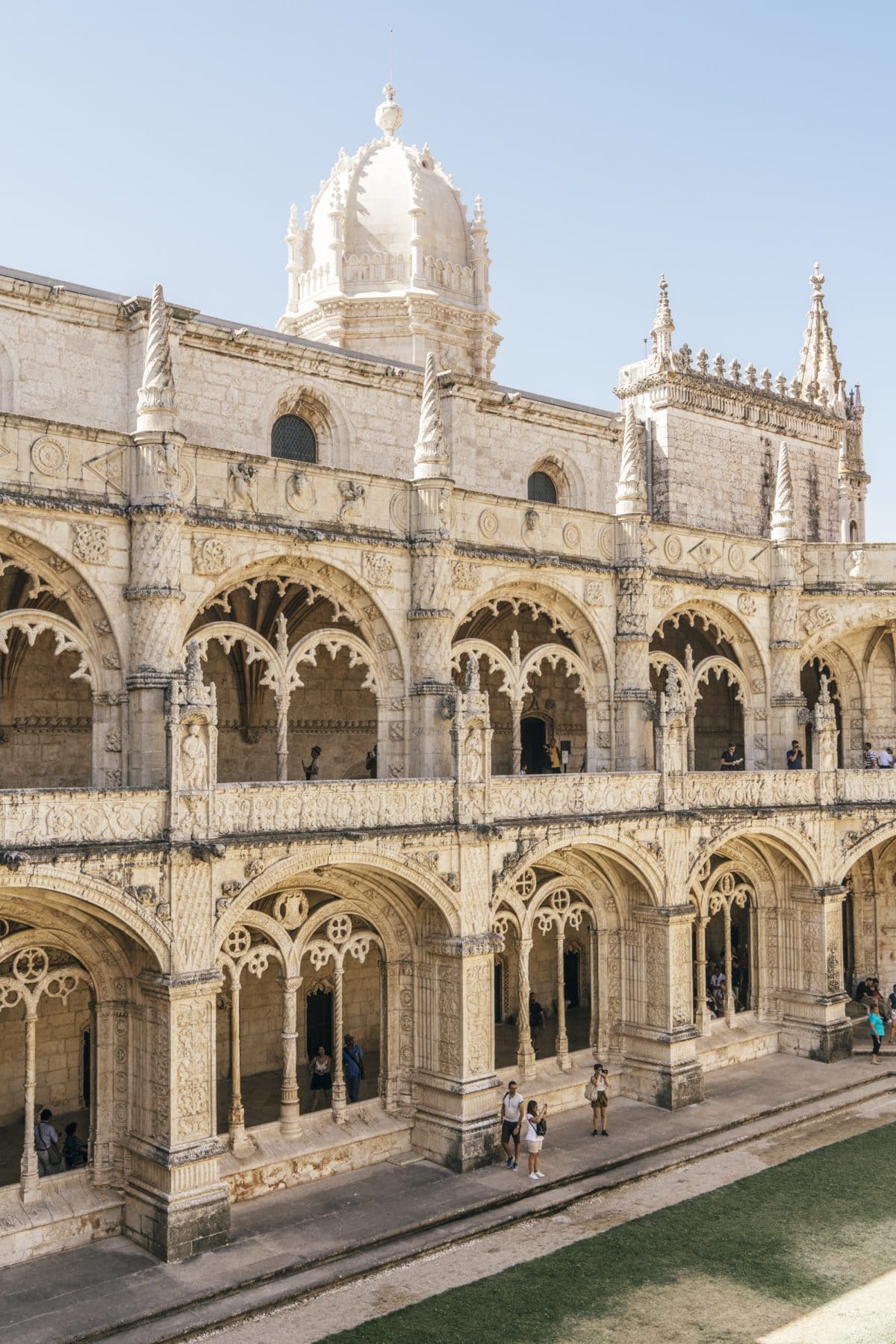 1. Spend a day in Belem
This is where top sites like the MAAT Museum, Belem Tower and Jeronimos Monastery are all located. This can be quite a busy tourist area, and the monastery and tower attract quite a line of visitors. If either of those sites are on your list, visit them first and early in the morning (ie. 30 minutes to an hour before opening time to be first in line) otherwise you could be standing in line for hours.
Don't miss Pastéis de Belém for a sweet treat of pastel de nata (the best place in town for them in my opinion), while you're in the area.
2. Stroll through the Alfama neighborhood
Start at Miradouro da Graça, one of the higher lookout points in the city and make your way downhill from there through the quaint streets of Alfama.
3. Shop your heart out at LX Factory
LXFactory is the cool kids hangout for quirky boutiques, coffee shops and outdoor eateries. Go on Sundays when they close off the main street and have an outdoor market in addition to all of the cute stores that already line the area.
4. Take in the views overlooking the city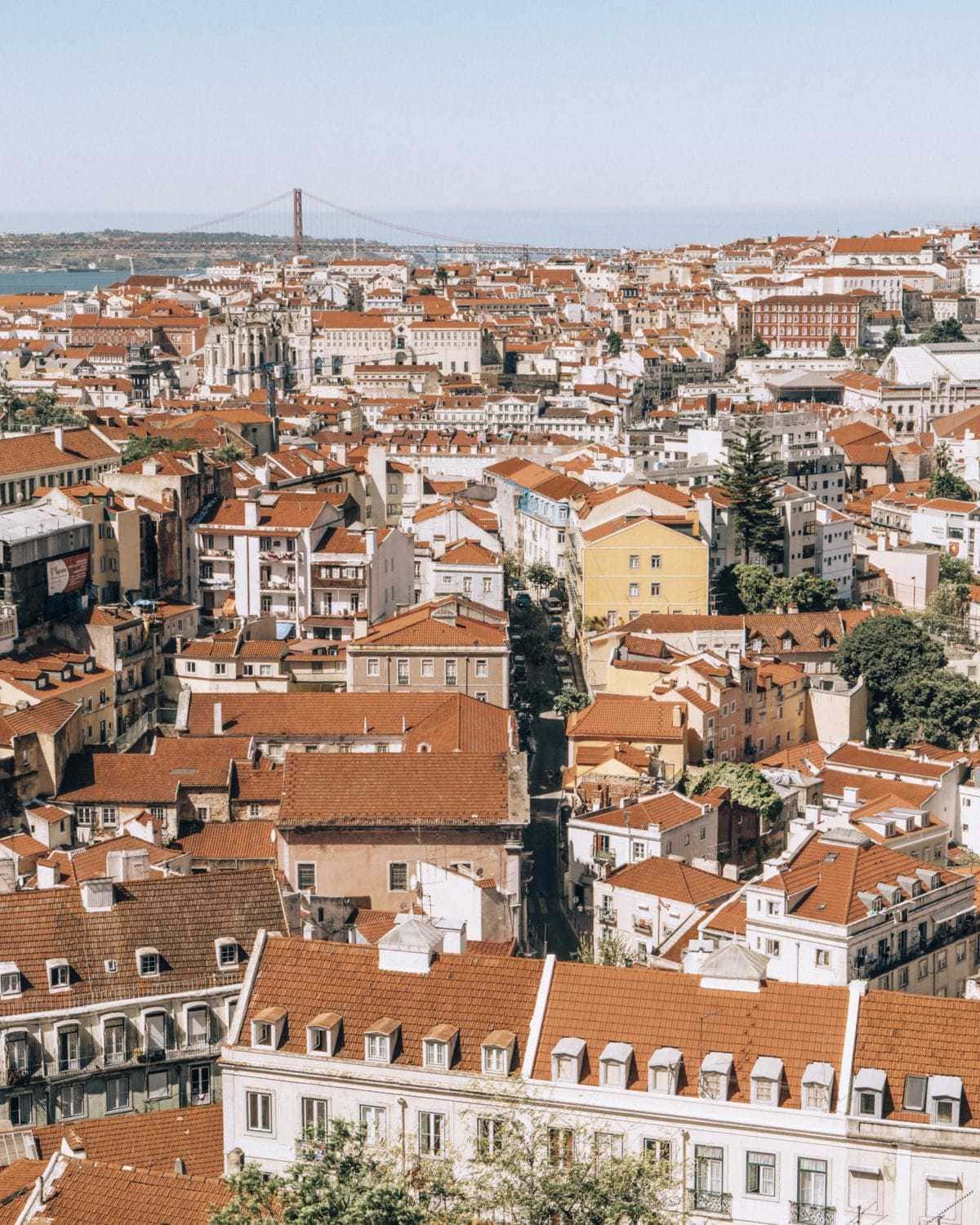 There are so many epic views overlooking Lisbon, but my two favorites were found at Miradouro da Graça and from the lookout points at São Jorge Castle. Here's a little taste at the sweeping views you can expect to find.
5. Learn about Lisbon's love affair with tiles at the Museu Nacional do Azulejo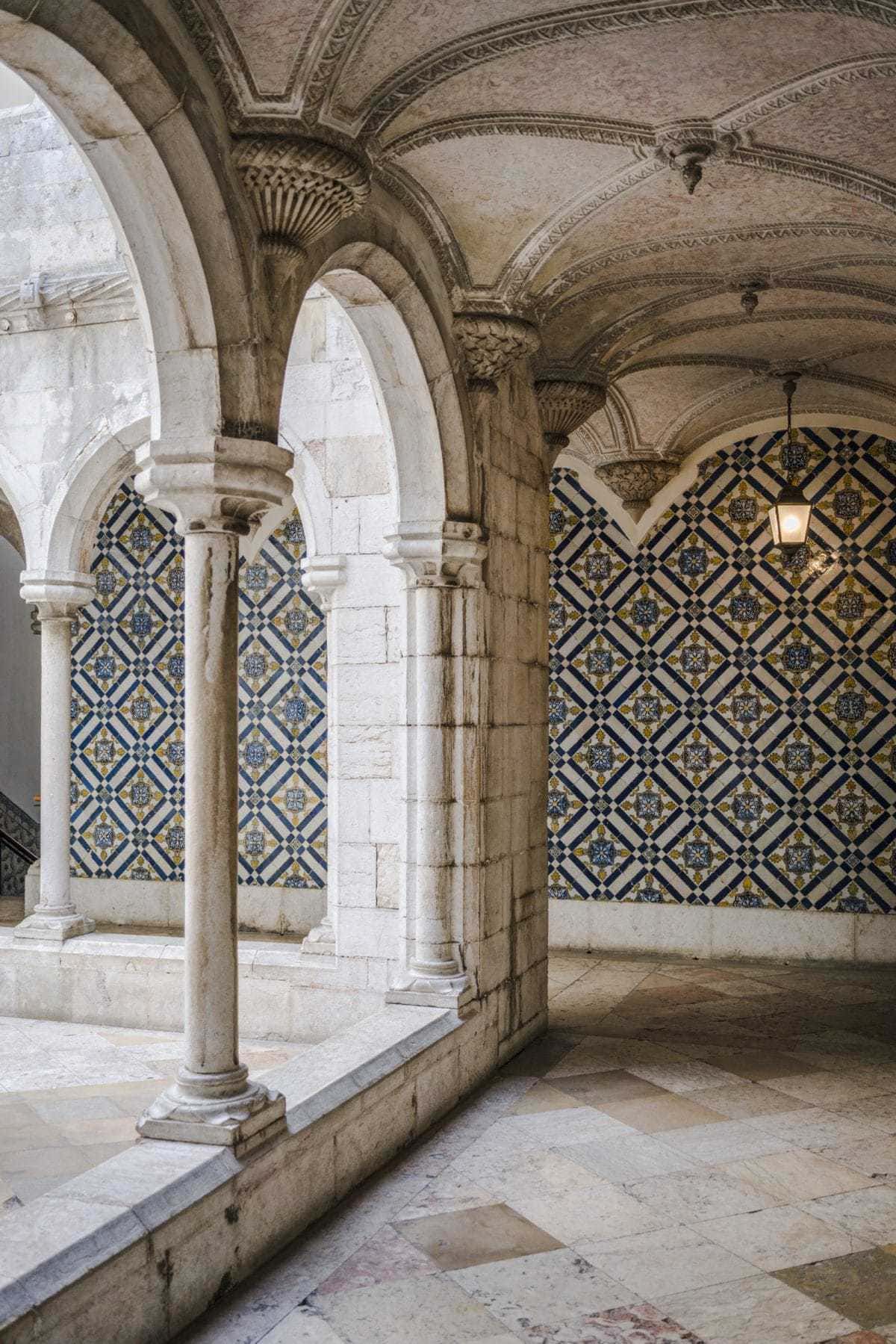 Not seemingly the most interesting of topics, but it's an important piece of Portugal's history and the tiles are simply stunning. Don't miss the gorgeous cafe and outdoor patio on your way out!
6. Take a day trip out of the city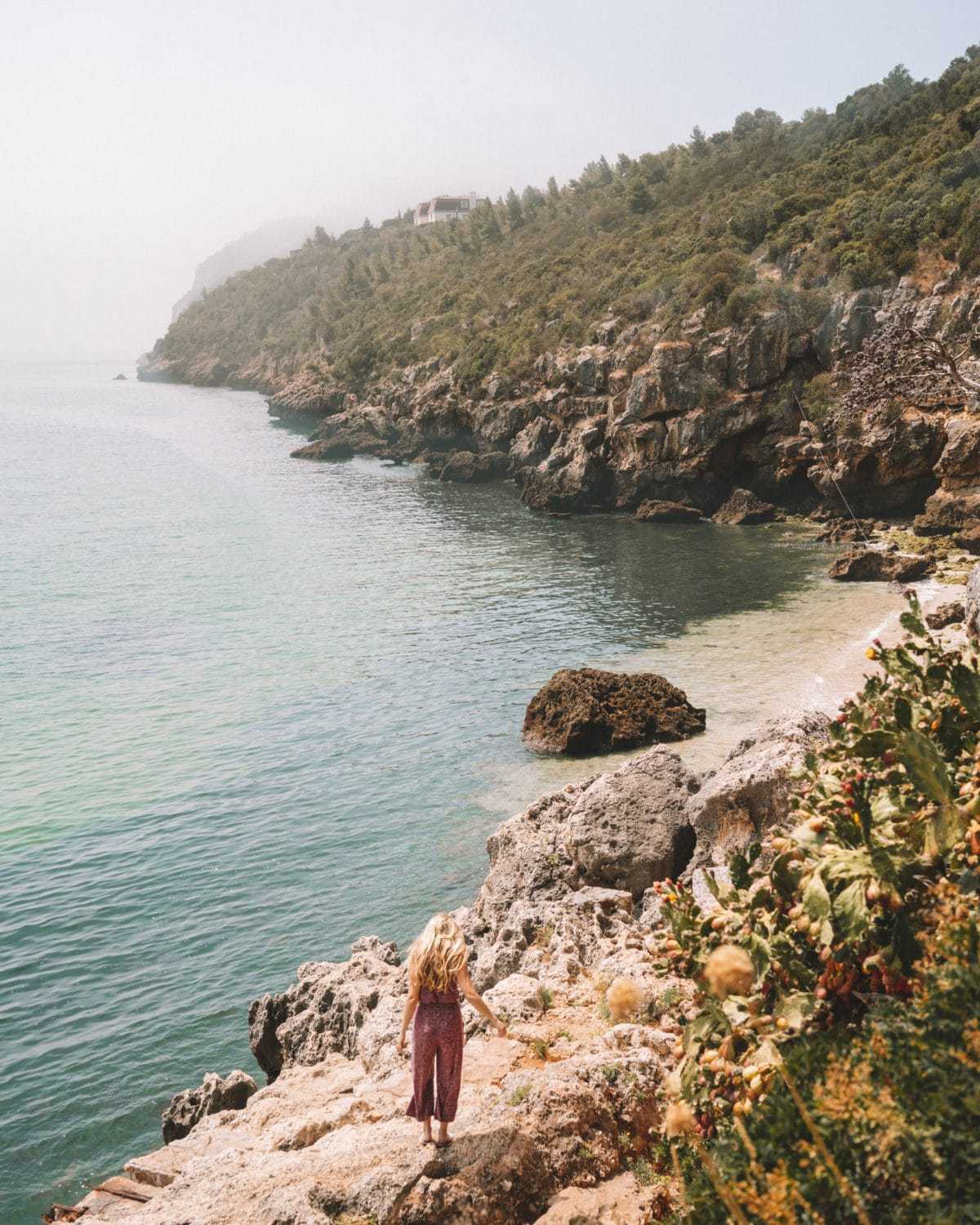 There are tons of amazing places to visit within a quick drive from Lisbon (see below for the full list). Make sure to rent a car or book a day tour to one of these destinations to get a little taste of life outside of Lisboa.
7. Fill up your memory card with photos of Lisbon's cute tram cars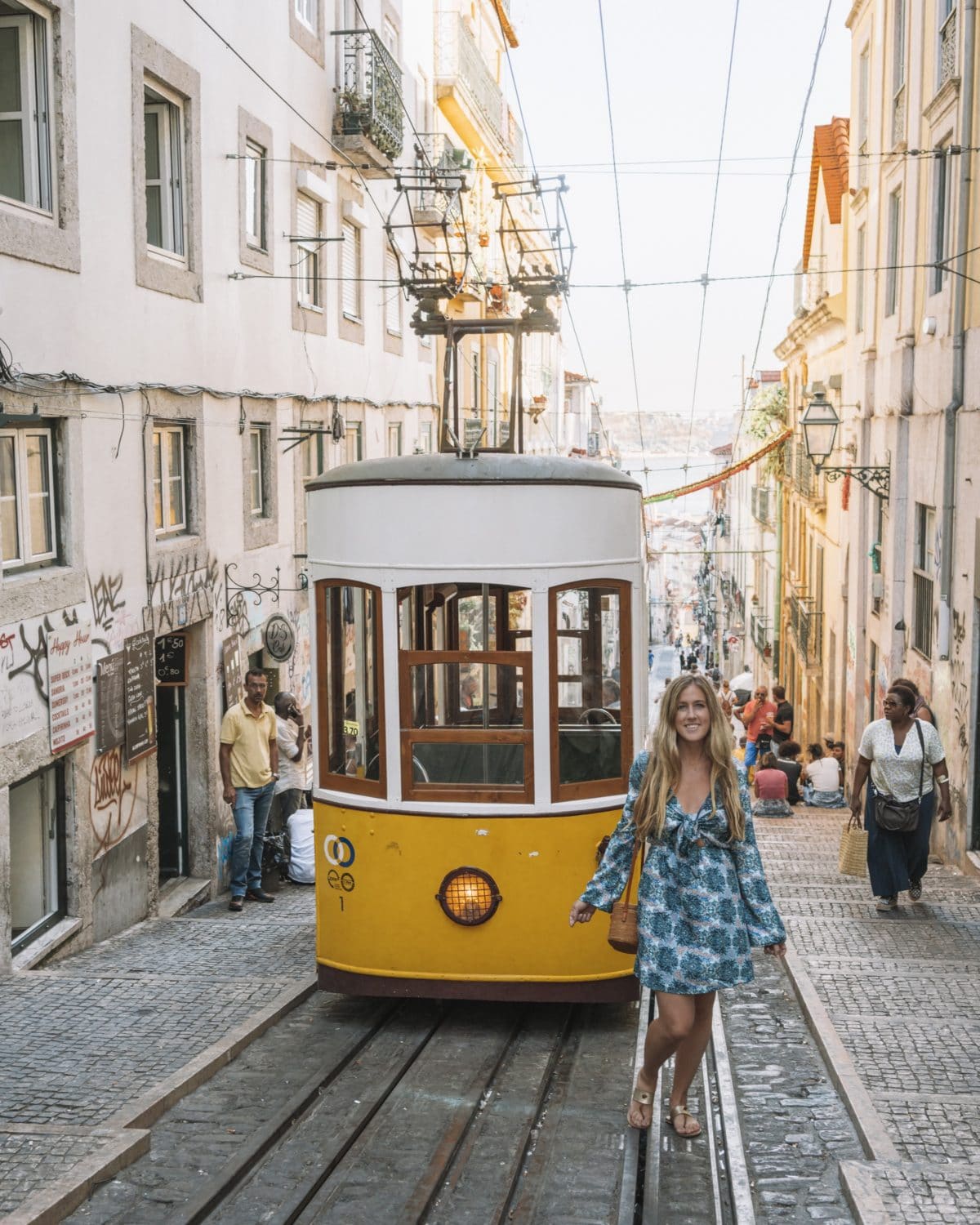 Take a tram ride or check out one of the three tram elevators (or funiculars) in the city, which help visitors avoid walking up/down some of the area's major hills — but more importantly are super great for photos!
Check out Ascensor do Lavra, Ascensor da Gloria and Ascensor da Bica (my favorite of the three).
The Top Day Trips from Lisbon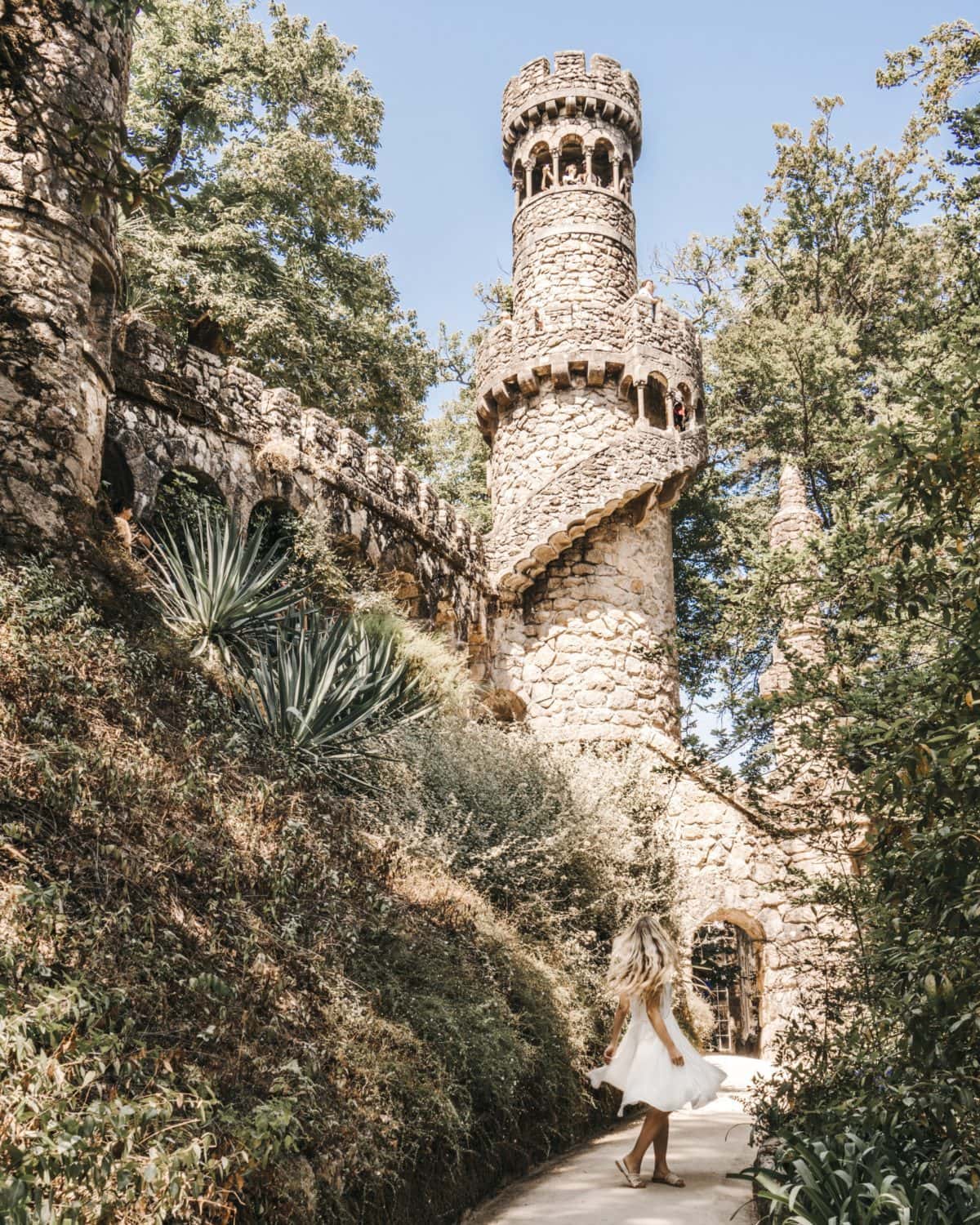 Sintra
Known for its stunning castles and access to Cabo da Roca, which is the most western point on the European mainland and offers stunning coastal views.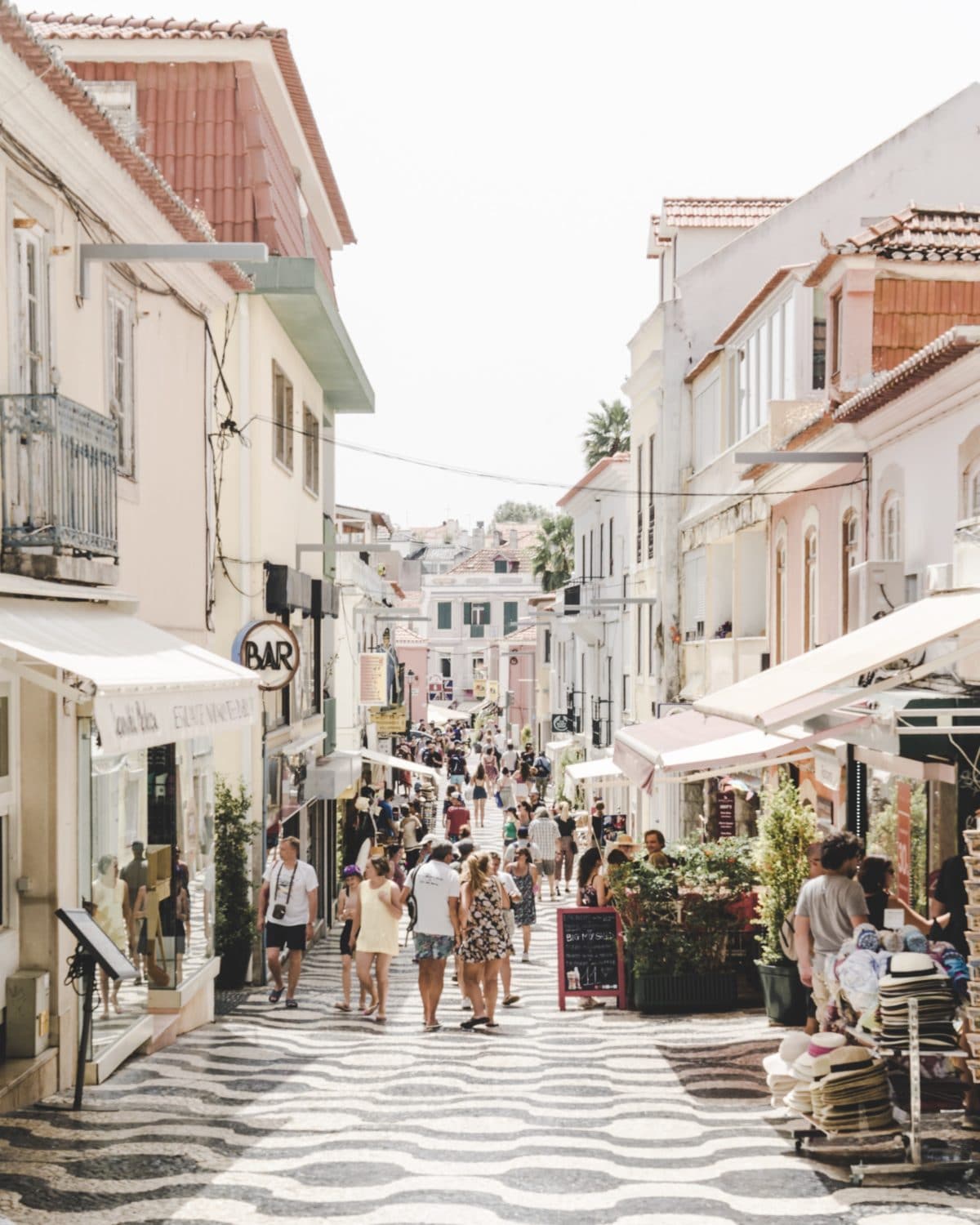 Cascais
A quaint and colorful little beach town that is perfect for a day of soaking up the Portuguese sun.
A must-visit for surf lovers as this town is the place to be for anyone looking to catch a good wave.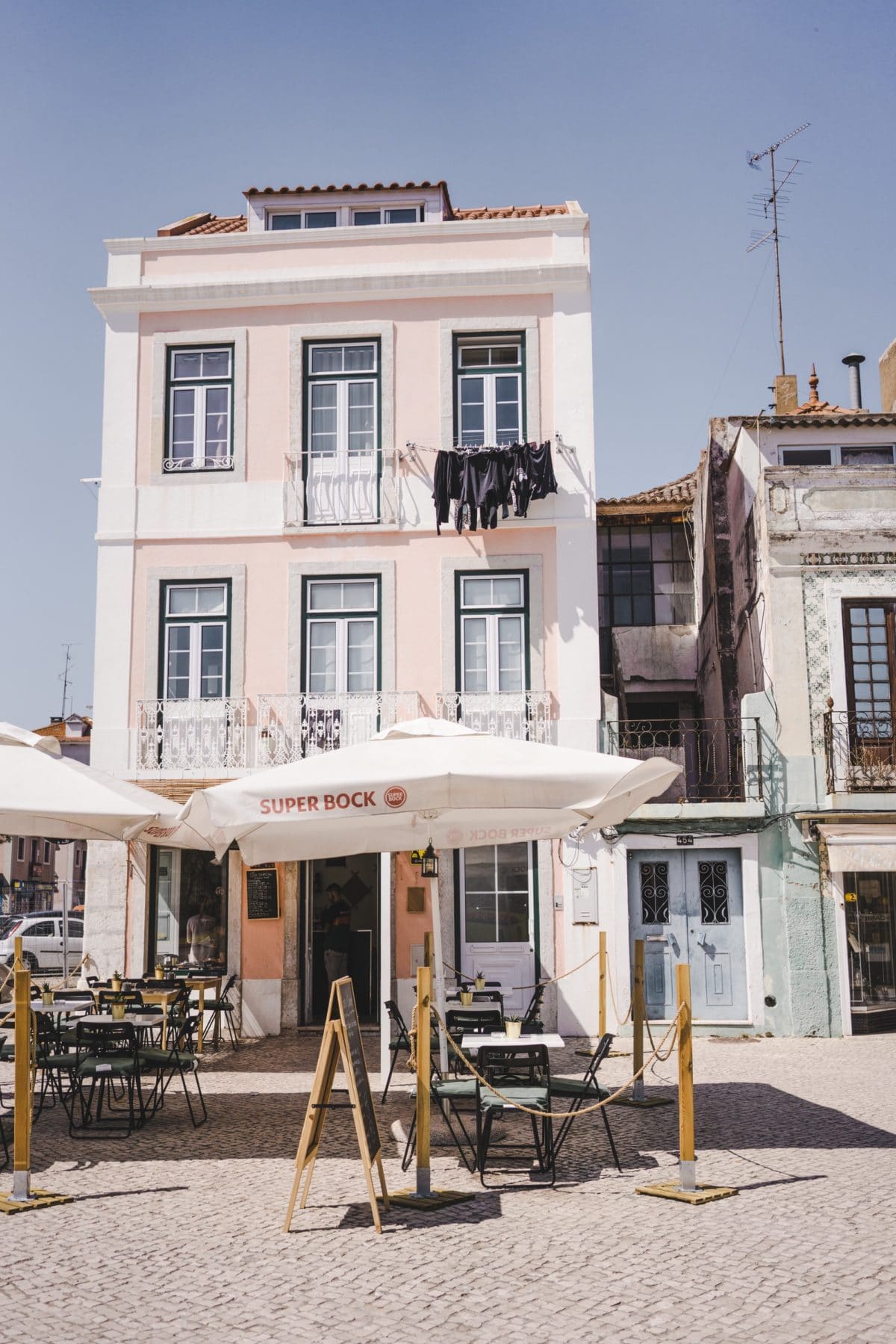 Setúbal
About 45 minutes away from Lisbon is the town of Setúbal, known for its delicious seafood and proximity to the beautiful protected area of Parque Natural da Arrabida (don't miss a drive through here — it's breathtaking)!
Douro Valley Wine Region
If you have enough time to do an overnight stay or a couple days outside of Lisbon and you're in the mood for some wine tasting, then head out to the world famous Douro Valley. The region is listed as a UNESCO World Heritage Site and is one of the oldest wine regions in the world, famous for its port wines.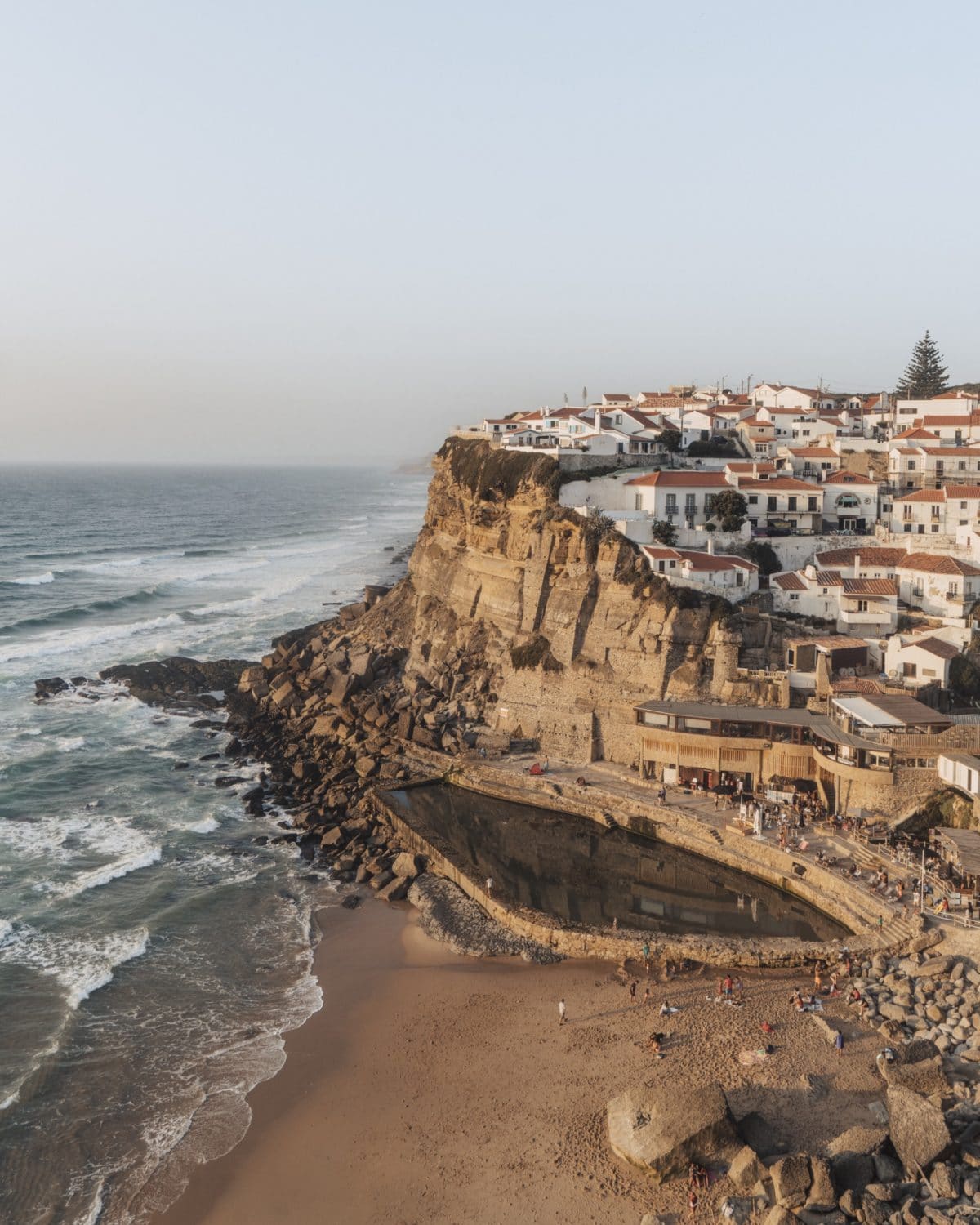 Azenhas do Mar
This is a very small village with not a ton to do, but the coastal portion features a stunning overlook high above the beach and hilltop homes and has a picturesque ocean pool where you can relax for the day, grab a drink at the beachfront bar and chill out.
Where to Eat in Lisbon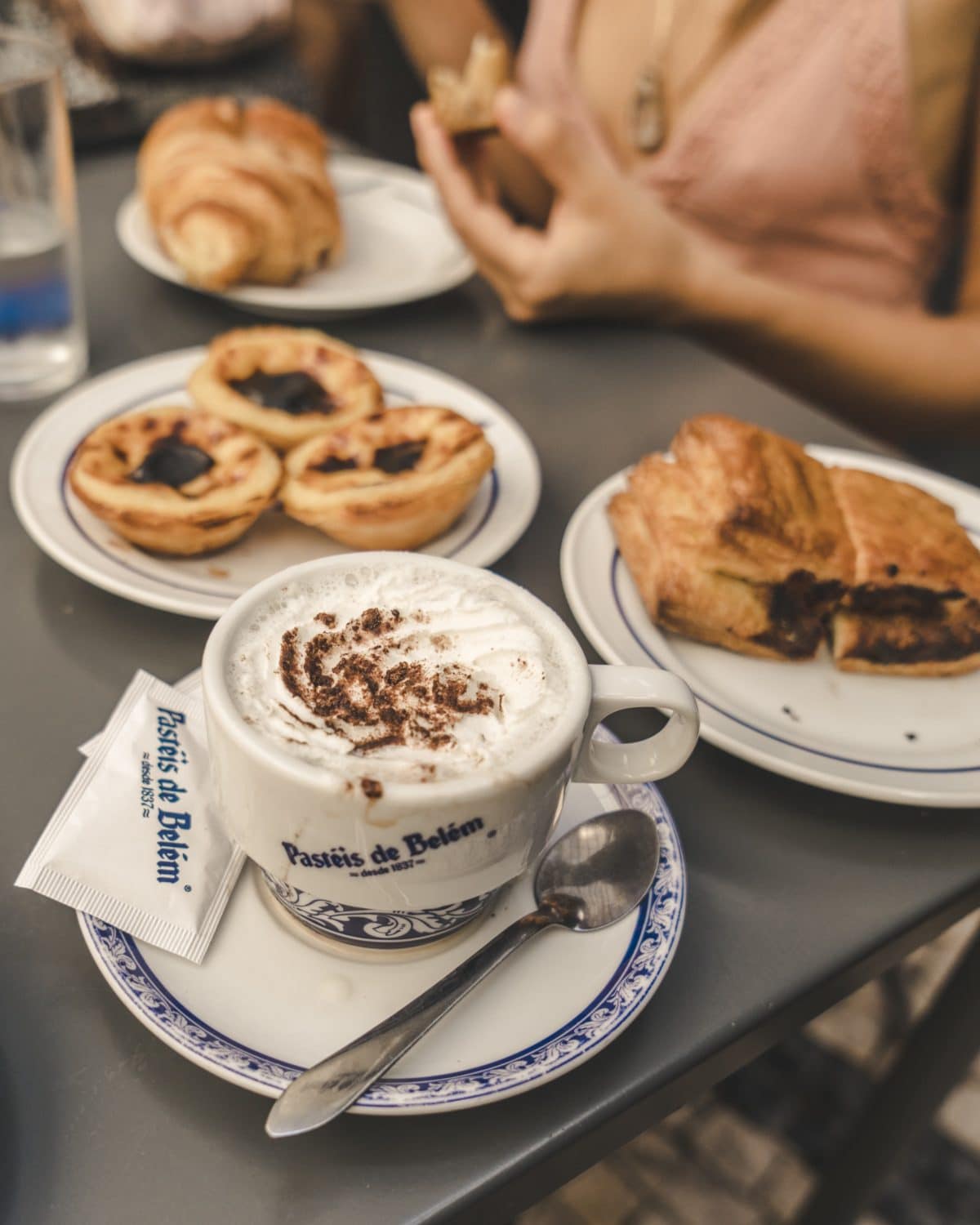 There are literally such an endless array of tasty restaurants of all kinds in Lisbon, that it would be impossible to try them all, but here are a few of my absolute favorites that can't be missed during your stay.
For all dining experiences you have in Portugal, just note that any food placed on your table before you order (ie. olives, cheese, bread basket) isn't free! You will be charged, and if it's a nice place it could add up to a lot, so save your calories for the main meal.
Go big and order the $50 surprise tasting menu — you won't regret it.
R. António Maria Cardoso 58, 1200-026 Lisboa, Portugal
A delicious Portuguese take on Peruvian tapas with lines out the door.
R. Dom Pedro V 129, 1250-096 Lisboa, Portugal
The best Mexican food in Lisbon.
Rua da Boavista 16, 1200-066 Lisboa, Portugal
An upscale cafeteria style eatery for nights when you and your travel buddy can't agree on one cuisine.
Av. 24 de Julho 49, 1200-479 Lisboa, Portugal
Modern Portuguese in a cozy, vibrant setting. Ask for a seat at the bar.
R. Dom Pedro V 80, 1250-096 Lisboa, Portugal
The best place in town to try Portugal's famous baked treat, pastel de nata.
R. de Belém 84-92, 1300-085 Lisboa, Portugal
The most famous and mouth-watering chocolate cake in Lisbon.
R. Rodrigues de Faria 103, 1300-501 Lisboa, Portugal
An Italian ice cream shop serving creative flavors like white wine and basil.
Rua Nova da Piedade nº 64, Lisbon, Portugal 1200-299
I didn't get to eat here myself, but it was recommended by so many people that I had to include it.
Av. Infante Dom Henrique Armazém B, Cais da Pedra, Santa Apolónia, 1900-436 Lisboa, Portugal
The Best Cafes in Lisbon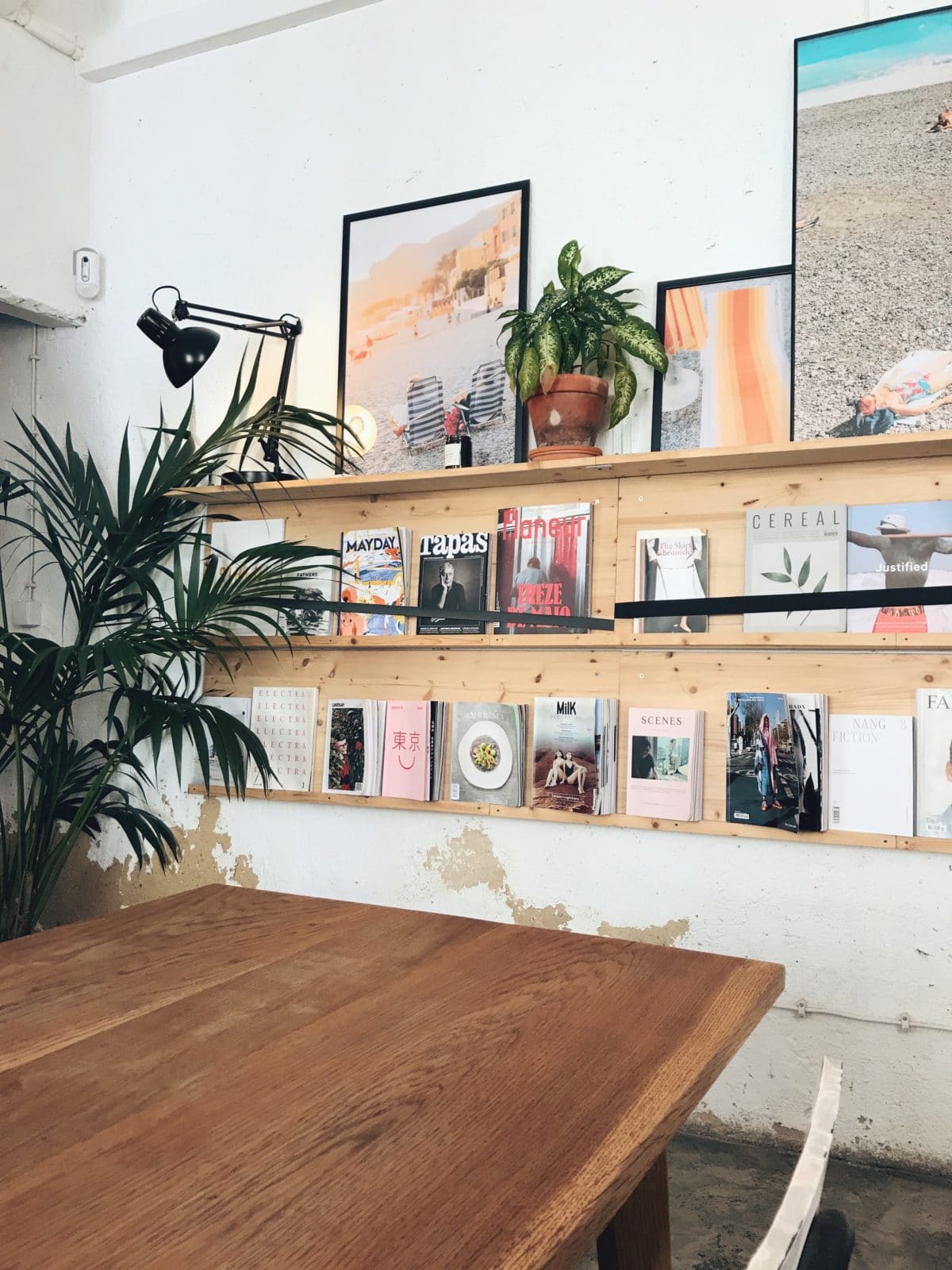 Healthy breakfast dishes in a cozy setting.
R. do Poço dos Negros 1, 1200-335 Lisboa, Portugal
A hipster cafe dedicated to the love of coffee and magazines.
R. do Poço dos Negros 103, 1200-076 Lisboa, Portugal
The perfect place to plug in and get work done while you get your daily dose of caffeine (multiple locations around the city).
A sweet corner cafe perfect for weekend brunch.
Rua Santos-O-Velho, 2 e 4, 1200-109 Lisboa, Portugal
Where to Shop in Lisbon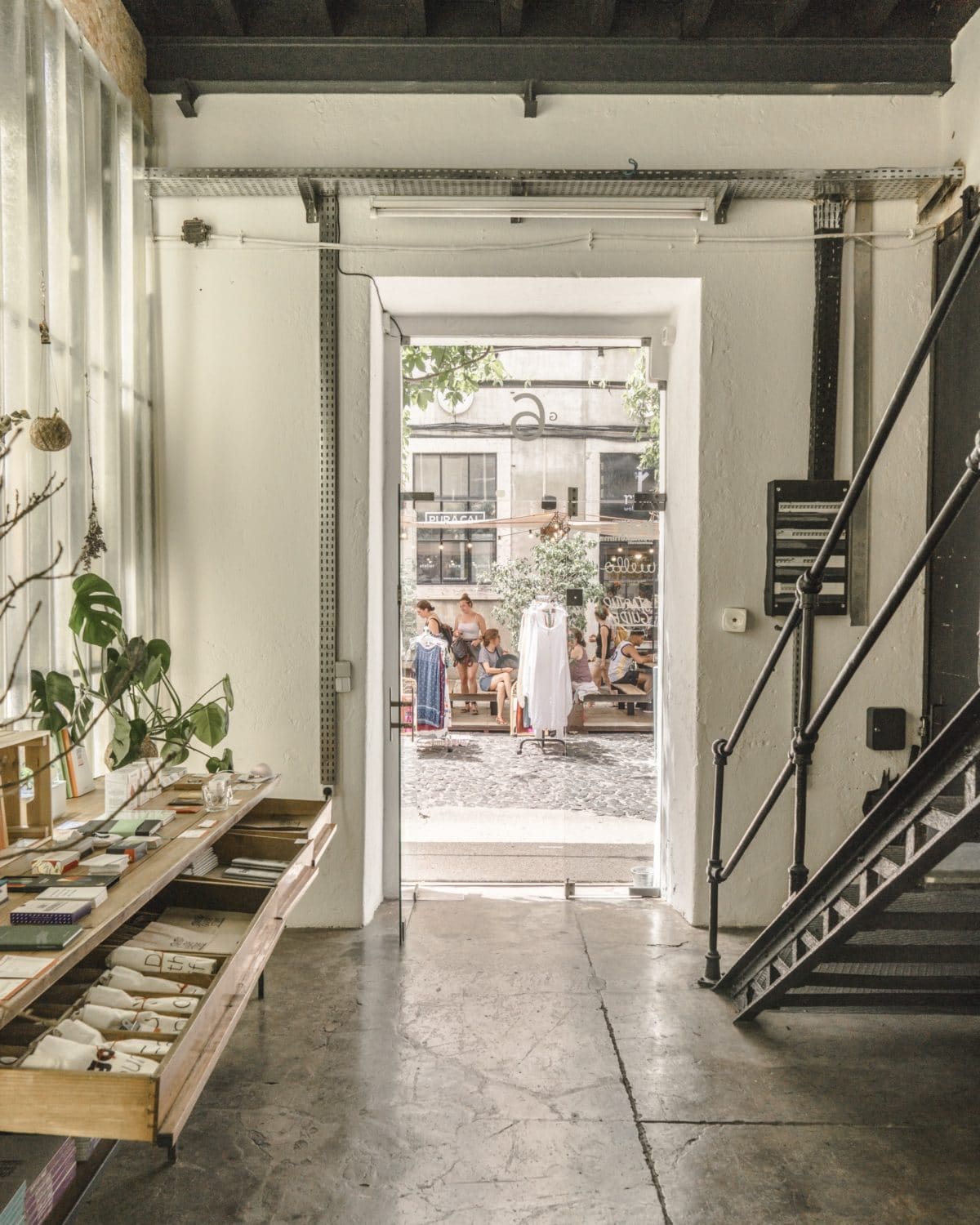 Outdoor shopping area full of fun shops, restaurants, bookstores and more.
You'll notice around Lisbon there are tons of shops selling canned sardines. This one is housed in a creative, gallery-like setting.
A concept store surrounding a communal courtyard housed inside the iconic Ribeiro da Cunha Palace.
Chiado Neighborhood
For more mass brand shopping at decent prices (think Pull & Bear, Muji, etc), visit the Chiado neighborhood. Navigate to the Santa Justa Lift and from there you'll be in the thick of it.
A unique bookstore concept that offers a plethora of international magazines and other paper goods.
Flea market held every Tuesday and Saturday for one-of-a-kind finds to bring back home.
Are you visiting Lisbon for the first time? Let me know in the comments what you're most excited to do during your stay!
Liked this Post? Save it for Later!