I'll be honest and admit that I was a little apprehensive visiting Japan for the first time. For starters, this was going to be my very first time flying solo across the world to meet up with only me, myself and I on the other side. I'd have a few days on my own before meeting up with a friend who happened to be in Tokyo on business later in the week, and I had no plan for what I was going to do and see to fill those first few days.
Another factor that had me a bit nervous was my flight time arriving late into Narita International Airport — it wasn't ideal, but it was the only flight I could get with my award miles and the stopover in Tokyo I had wanted (en route to Singapore). Pair this with the fact that Japanese culture and language is so completely opposite from US culture and you could say my nerves were on high alert.
However, upon arrival into Japan, my worries were pretty quickly pacified. Getting through customs was a cinch and there were several places to get a SIM card right outside baggage claim. I was in business! Everyone was super friendly and helpful and things are clearly laid out and easy to understand once you land.
If you too are in a similar situation (solo or not), and you're not sure what to expect from Japan, it might ease your nerves to know that Japan is a country of order, not chaos. People are very respectful, polite and follow rules, thus making it pretty easy for a foreigner to get help and remain calm in unfamiliar territory. Navigating Japan might seem intimidating to someone who's never visited before, but once you get the hang of it, I promise you it will be one of the best places you ever travel!
So let's get to it. Here's a quick guide to visiting Tokyo for the first time (many of these tips apply to Japan as a whole) and everything you need to know about getting into the country, what to do (and what not to do) while you're there.
What to Expect Visiting Tokyo For the First Time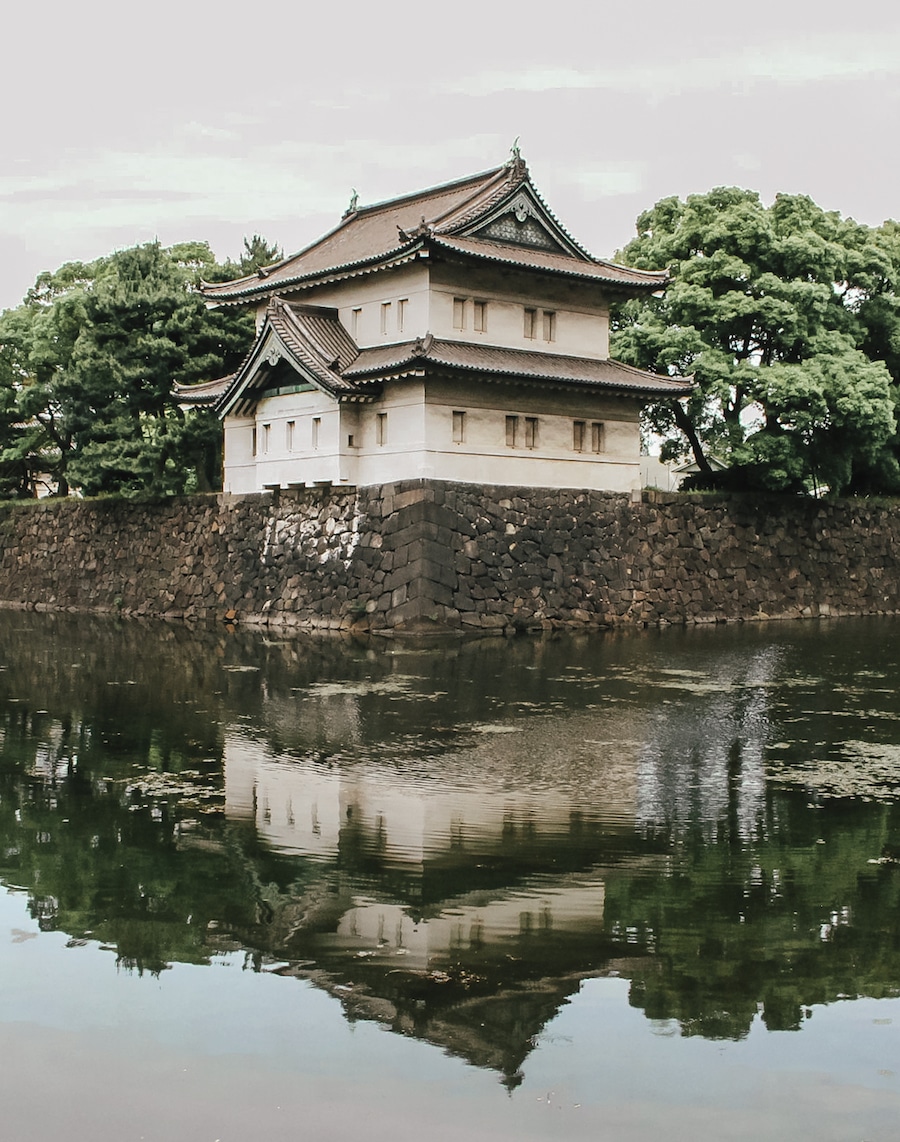 Entry Requirements
No visa is required for tourist stays of less than 90 days for US citizens, but make sure you do have at least one free page in your passport. In order to be admitted entry, you must also have an onward ticket booked out of Japan and your passport must be valid for your entire stay in the country.
Most of my readers are from the US, but if you are not from the US make sure to check your country's entry requirements as they may differ.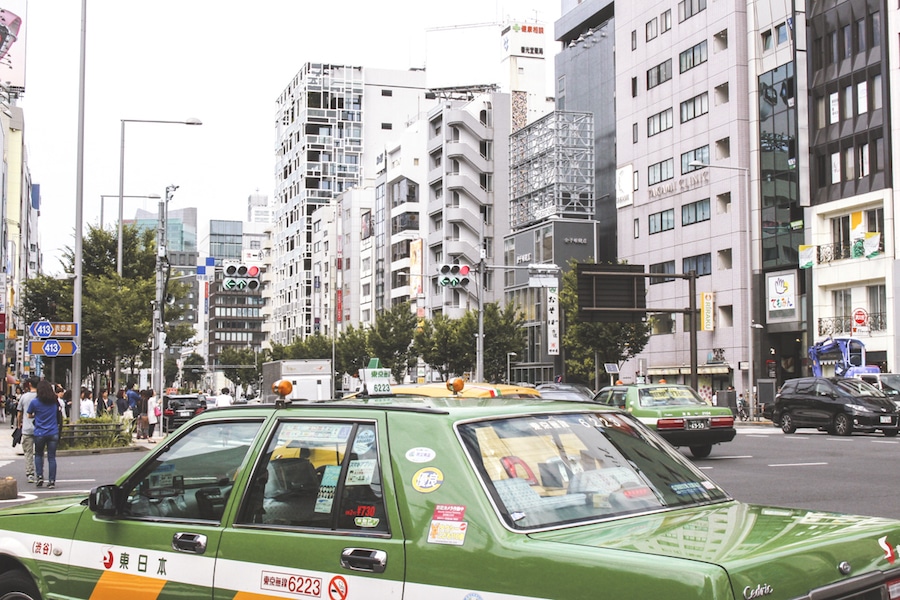 Getting from Narita Airport into Tokyo
No matter where you plan on visiting in Japan, it's likely that you'll either be flying into or out of Tokyo. Many people don't realize that Narita International Airport is actually 1 ½-2 hours outside of Tokyo depending on your mode of transport and taking a cab into the city will set you back about $250 USD – what's Japanese for "no bueno"?
A much cheaper option is to take the Friendly Airport Limousine bus which runs multiple times per hour for about $30 and will drop you at several major hotels in the city. From there you can take the train or a short cab ride to your accommodation if your hotel isn't one of the stops.
You can also take the Narita Express or local trains, but after a long day flying I would honestly cough up the $30 for the bus in exchange for ease. However, if you're someone that likes to navigate a foreign metro after a full day of air travel, well then — more power to you!
Safety in Japan
With one of the lowest crime rates in the world, Japan is extremely safe and probably one of the countries I've felt the most safe in as a solo female traveler. As far as physical health and safety, there isn't much to worry about traveling to Japan. Water is safe to drink and at the time of writing there are no major diseases you need to be worried about picking up while in Japan or vaccinations you should get ahead of time.
But of course as always, exercise normal precaution when traveling, especially at night or in unpopulated areas.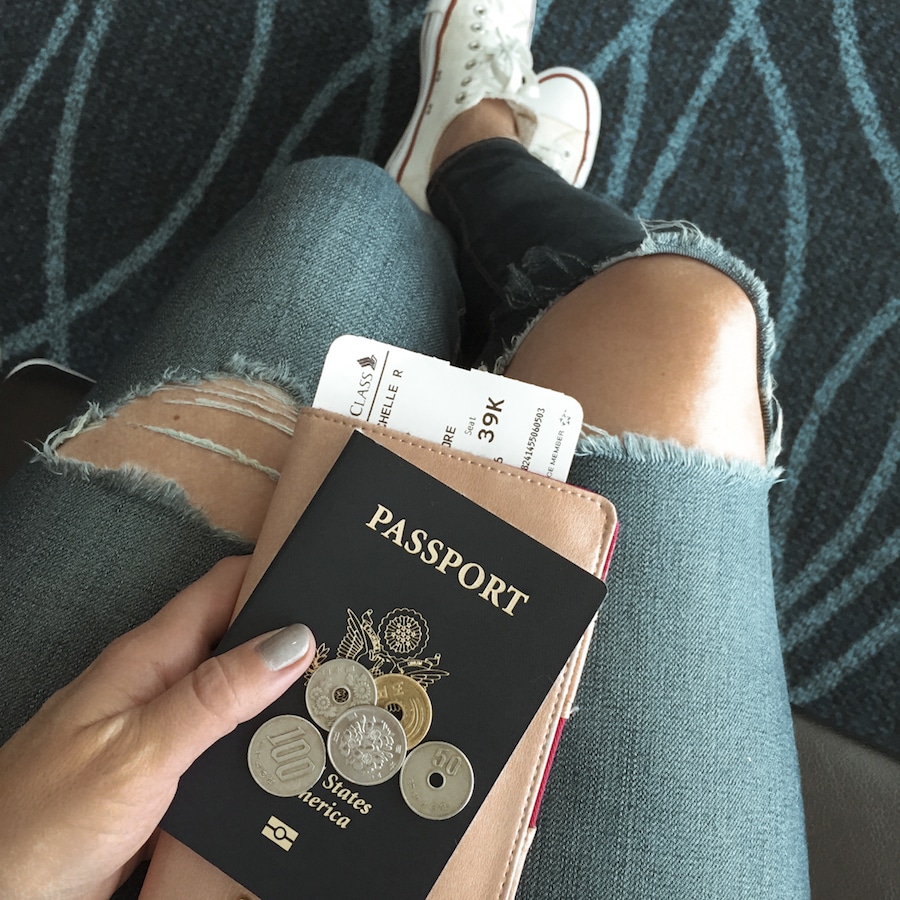 What to Know About Money 
Japanese Yen is the currency in Japan and as modern as this culture may be, there are still many places here that are cash only, so make sure you have cash at all times. All taxis (that I found) however, will accept credit card.
I had a hard time getting a hang of the conversion rate, so here is my trick for estimating on the fly, although if you use my favorite travel budgeting app this can help you make easy calculations as well.
To start, it's good to know that for every 1,000 yen, you'll be paying approximately $9 USD. To memorize this, I would subtract two zeros from the end of any price in yen and then subtract $1 USD from that times the first # in the price. So for example, if something costs 2000 yen, I would subtract two zeros to get 20, then do a quick calculation of $1 x 2 (because 2 is the first # in the 2,000 yen price) and subtract that amount (2) additionally from the original $20, which comes out to about $18 USD. Here are some more approximate conversions below.
1000 yen = Approx $9 USD 
2000 yen = Approx $18 USD 
3000 yen = Approx $27 USD 
4000 yen = Approx $36 USD 
5000 yen = Approx $45 USD 
Since the smallest bill in Yen is 1000 ($9 USD), you'll most likely end up with a pile of coins to take home with you if you don't plan correctly (I was constantly trying to get rid of them). Also, don't just throw your extra change on the table. Tipping is not customary here and can often even be considered insulting. You'll notice the money tray is how establishments collect payment, so don't try to hand your cashier any Yen either. Simply put your payment in the tray and slide it over to the cashier as a best practice.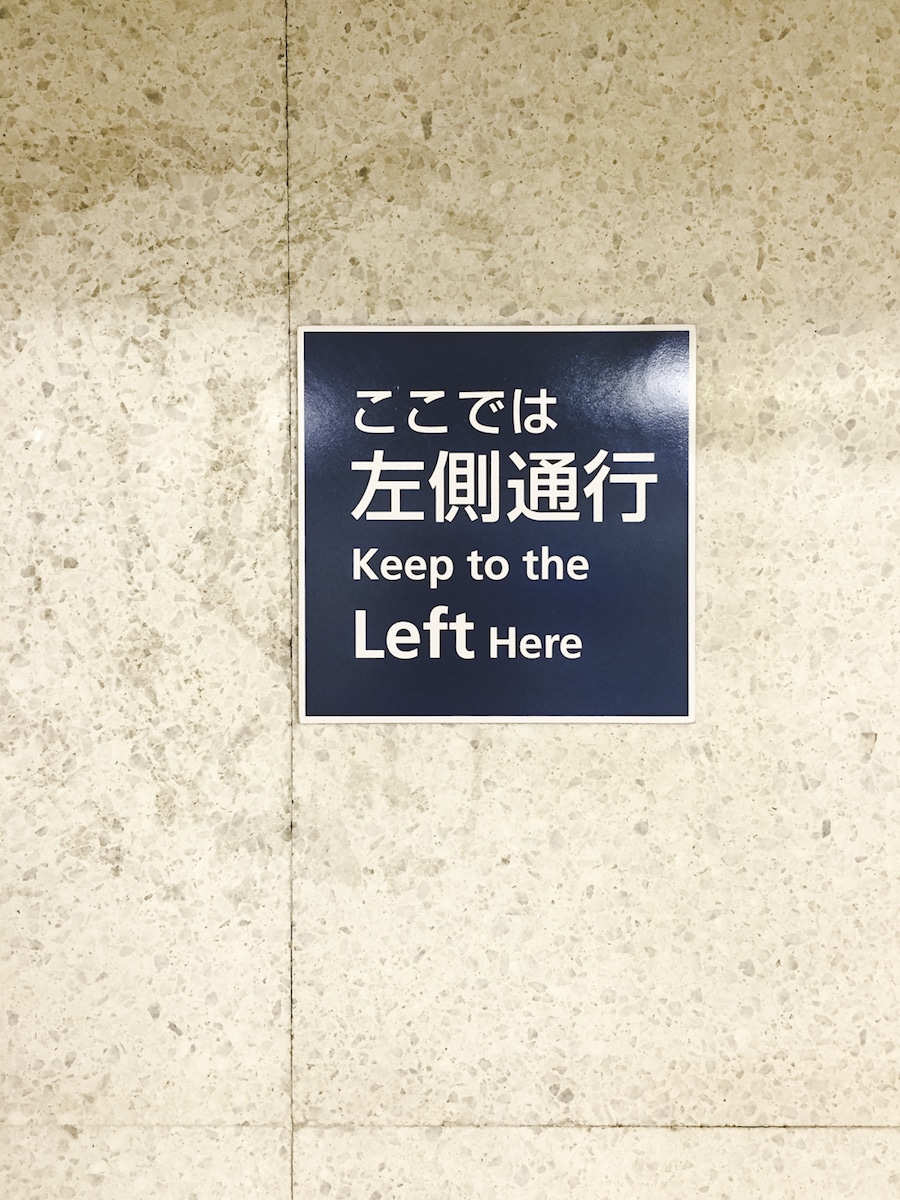 Blend in With the Culture 
The Japanese are an extremely polite culture, and you'll notice this immediately upon visiting Tokyo for the first time. Like the fact that everyone walks religiously on the left-hand side of the street or stands on the left side of an escalator to let anyone who's moving quickly pass on the right. People don't cut in line, and sometimes even very busy spaces can feel quiet as a mouse because people here just aren't loud.
Whereas actions like talking on your cell phone or speaking loudly in public spaces are commonplace in America, they are not in Japan. You will stick out like a sore thumb and probably bother those around you. Download some music on your phone, bring headphones or read a book to blend in with the crowd when you're traveling on public transportation or in populated areas.
You'll also notice that many establishments request that you remove your shoes before entering. This is completely normal but I found that it differed from place to place. Just don't be surprised if this is asked of you and be ready and willing to adapt to Japanese standards of etiquette.
When it comes to eating, there are particular ways to eat certain meals like tempura and soba noodles, and if you're not sure of the correct method, you can always ask your server. This is a great way to interact with locals and refrain from embarrassing yourself 🙂 Just be aware that many people in Japan don't speak English — or if they do it can be very broken — so knowing a few words and phrases in Japanese can be very helpful. Which brings me to my next point…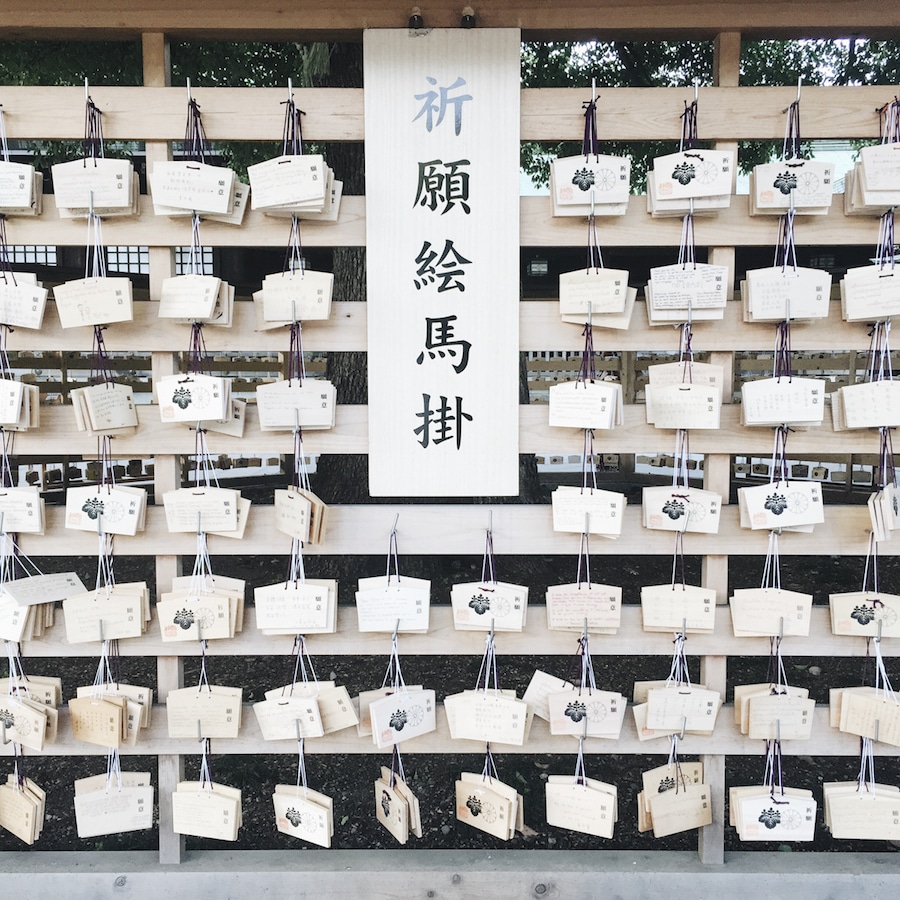 Learn Japanese
Ok, don't freak out. You don't need to learn the language fluently. Because let's be honest, that could take a lifetime. Learning a few simple phrases can get you a long way:
Konichiwa – Hello
Arigato – Thank you
Hai – yes
Sumi masen – Excuse me, sorry
Budgeting in Japan 
Everyone always tells you that Japan is extremely expensive, and while of course you could stay at the Aman Hotel and spend a fortune, I found that it wasn't nearly as outrageous as I was expecting — and certainly not more expensive than other major cities that I've visited. You can find sushi places, for example that will give you twice as much sushi as in the U.S., a miso soup and green tea for $12 USD. Not bad in my opinion! You just have to know where to look.
My favorite hack for eating cheap in Tokyo is to get two bigger meals a day and then hit up the 7-Eleven stores for snacks in between. I know what you're thinking at first read: 7-Eleven? Gross. How could you. But hold on, hear me out. Trust me when I say that the 7-Elevens in Japan are not the same as the ones in the US. And they happen to serve these rice ball snacks wrapped in nori that are literally so delicious that I crave them. They're both filling, come in multiple flavors and they'll set you back a whopping 90 cents per piece.
When it comes to booking accommodation on your first visit to Tokyo, it could be easy to blow the budget here, but Airbnb is also on the rise in preparation for the 2020 Tokyo Summer Olympics. Rather than dish out an arm and a leg on your hotel, try living like a local with an Airbnb host for much less.
Another great option are more affordable cube/pod hotels, where you literally sleep in pods in a shared space (kind of like bunk beds but more sturdy). During my stay, I booked a chic little pod hostel in the Akasaka district called Kaisu and that was perfect for me during my first solo adventure. If you wish to compare Tokyo hotel prices, you can do so here.
The one thing I did find unavoidably expensive were taxis in Tokyo, but luckily the city has an incredible metro system so you shouldn't need to rely on taxis during your trip.
Here's a breakdown of some costs in Tokyo to give you a better idea of what you can expect to spend:
¥450 Coffee ($4.05 USD)
¥650 Dinner at a local ramen restaurant ($5.85)
¥1782 Lunch at a soba noodle spot in Harajuku ($16.03)
¥917 Cell phone SIM card ($8.25)
¥170 Train ticket on metro ($1.53)
¥1,100 Entrance fee to the Nezu Museum ($9.89)
¥200 Anime photobooth prints ($1.80)
¥7910 Bottle of wine at the Aman Tokyo ($71.16)
¥3,300 Friendly Limo Airport Bus into the city ($29.68)

Navigating the Metro System
This was one of the things I was most concerned about before visiting Japan (since it's obviously not in English), but once I got the hang of it I found that it was actually super easy to navigate! It's been about two years now since I visited Japan so I'm not going to try and explain the metro system in detail here, but this Forbes article is very thorough and will get you all the info you need.
The three main things you need to know to stay on course are:
Stop trying to remember the complex names and instead remember the letters and numbers within the colored circles (ie. H07 on the gray Hibiya Line in the picture above)
There are multiple train companies operating within the same city, so when buying tickets make sure you're buying them for the correct train system
Most subway lines in Tokyo usually close down around midnight and reopen around 5 AM
Remember these three things and you should be golden.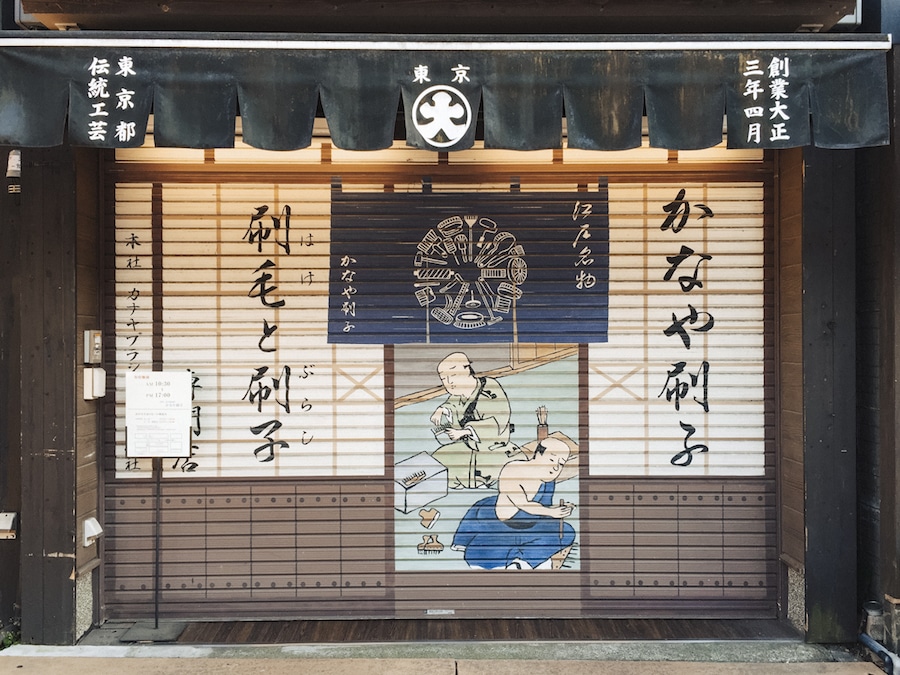 A Few Last Quick Tips
Ask your hotel staff to write the name of where you're staying down in Japanese so that you can show this to locals or taxi drivers if you need help navigating home.
Japan is extremely clean and litter-free compared to other countries, but you'll oddly notice that there are very few trash cans in public spaces. Be prepared to hold on to any garbage you produce for quite some time or carry a bag with you for this purpose.
Don't be alarmed if your toilet starts to make funny sound effects. Just go with it.
Outlets are compatible with American plugs, so bring your electronics joyfully!
For any wasabi haters like me, make sure to ask for your sushi without wasabi as they often already roll it in automatically (I learned this the hard way).
LOVED THIS POST? PIN IT FOR LATER