Houston is a dynamic city that has amazing food, cool architecture and rich history. From the plethora of museums and parks to the NASA Space Center, this East Texas hub is full of fun activities.
Though it is definitely a great destination for families, foodies or for a girls trip, I was pleasantly surprised to learn on my recent trip with Travel Texas that it's also a great starting point for those looking to escape the city and experience the outdoorsy side of the state.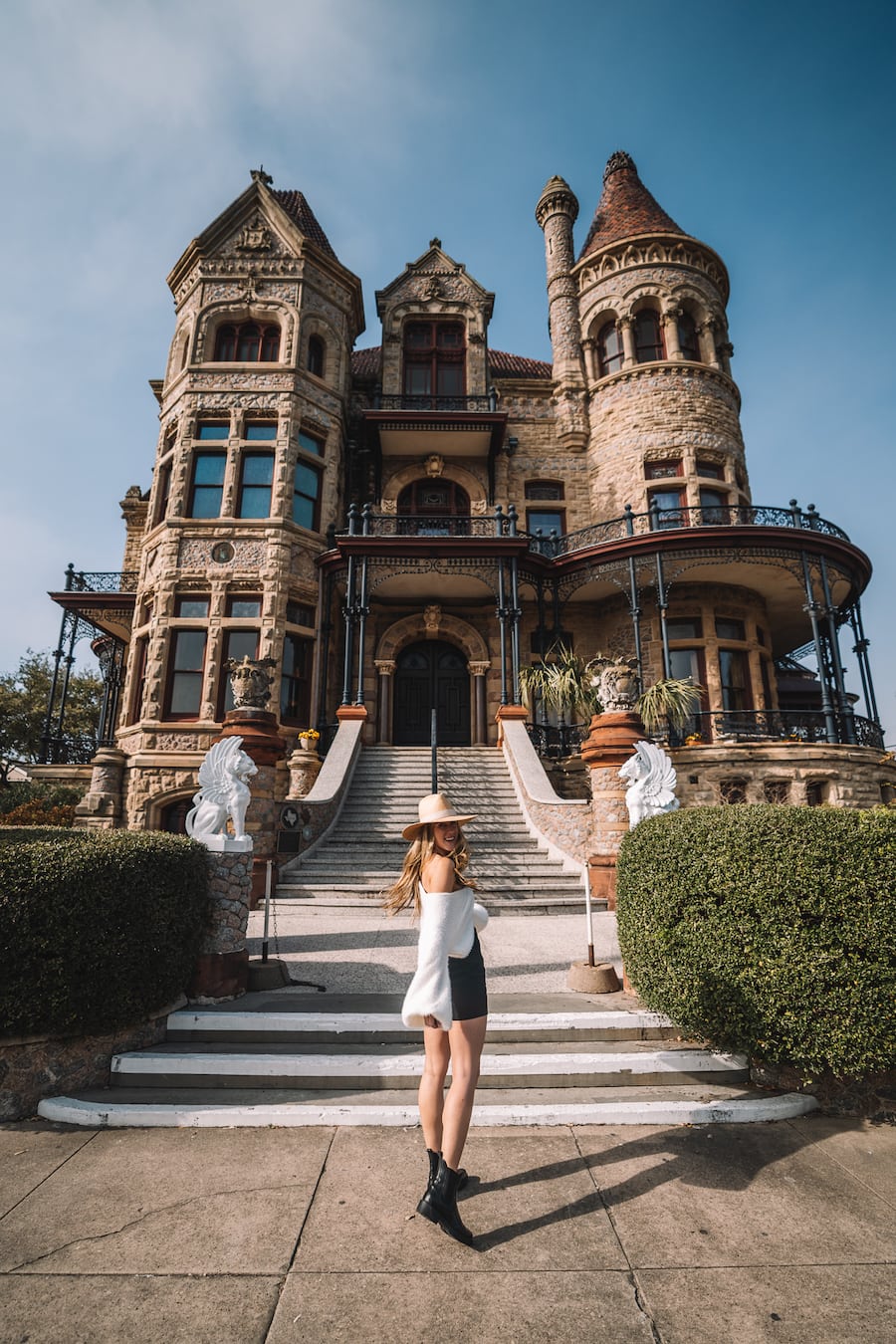 While you can easily plan an exciting weekend in the city, Houston is surrounded by some amazing scenery and state parks that are worth checking out.
Whether you're looking to see the stars that are supposed to be "so big and bright" (as the famous Texas tune suggests) or you're interested in exploring the coastal side of the state, planning a Texas road trip from Houston is a great way to see more of the variety of what this larger-than-life state has to offer.
In this post, I'm sharing a few different road trip ideas that you can explore from Houston for those that are excited to get out of the city and dive into the natural side of the Lone Star State.
Best Things to do in Houston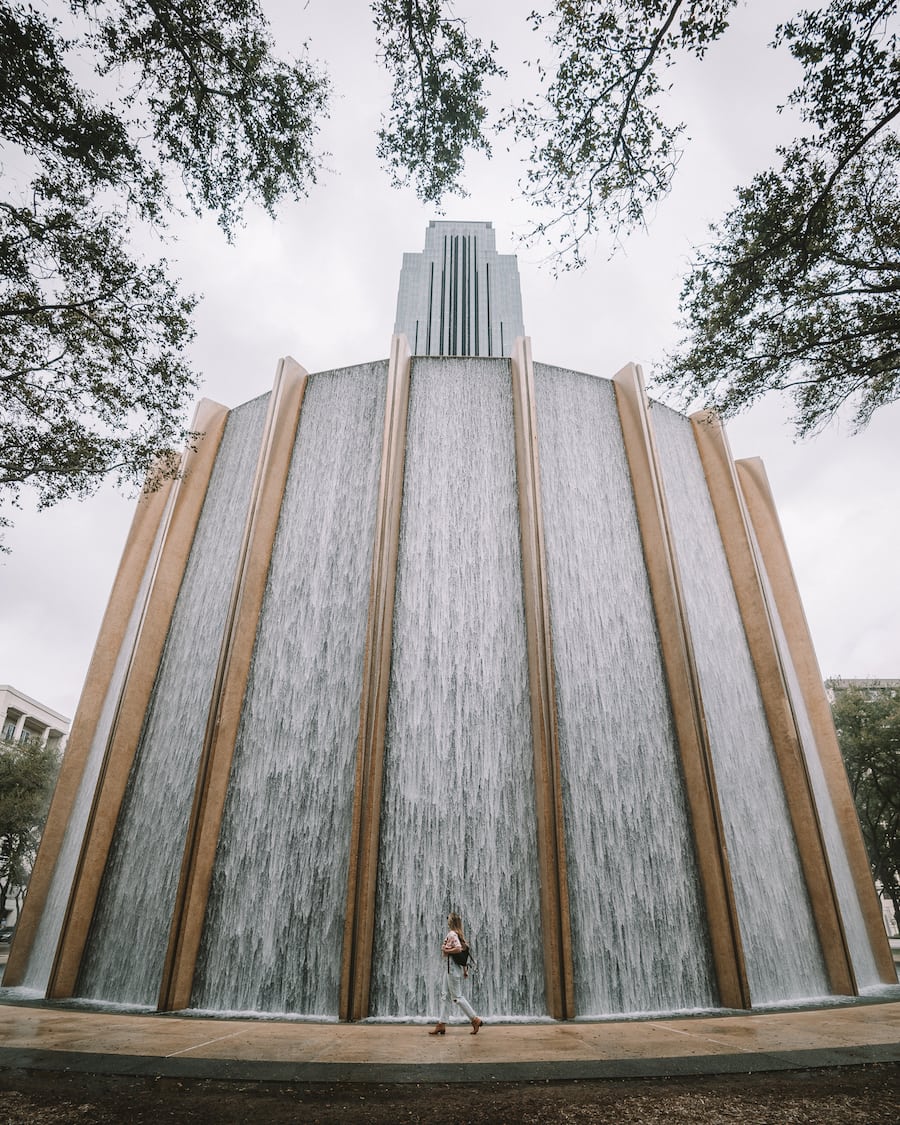 Since you'll likely be flying into Houston—or at least using it as a starting point for your adventure—here are some of the things you can't miss in the city.
Stay at Post Oak Hotel or the C Baldwin — Both the Post Oak Hotel and the C Baldwin Hotel are top-notch accommodations that offer a luxurious stay in the city.
Rooftop drinks at Z on 23 — Z on 23 is the highest open-air rooftop in Houston, and it's the perfect place to enjoy a craft cocktail in the evenings with awesome views of the city skyline.
Visit the Waterwall — The Houston Waterwall (formally called the Gerald D. Hines Waterwall Park) is one of the city's most iconic landmarks and features a horseshoe shaped manmade waterfall that's great for photos.
Explore Buffalo Bayou Park — This 160-acre park offers some of the best views of the Houston skyline. Visit at sunset for some epic photo opportunities!
Bayou Bend Collection and Gardens — Check out some stunning art and furniture at this 14-acre facility in the Museum of Fine Arts, Houston.
James Turrell Skyspace — James Turrell's "Twilight Epiphany" Skyspace is a two-story pyramidal structure that is a must-see for architecture-fanatics. The best time to arrive is about an hour before sunrise, so plan on getting up early for this one.
Road trip #1: Stargazing Across the Lone Star State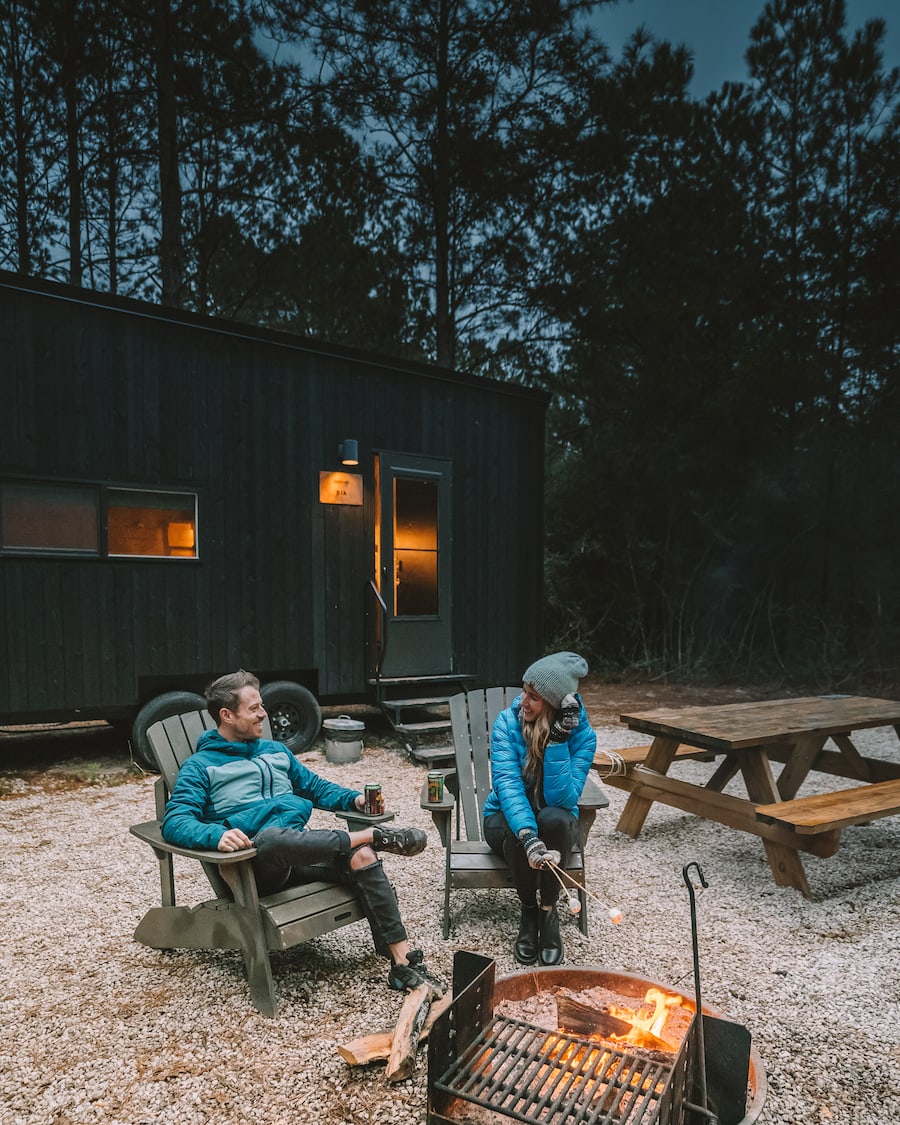 When it comes to the night sky, everything really is bigger in Texas! Though I was a bit surprised to discover this, Texas is one of the best destinations when it comes to stargazing. However, like anywhere, you need to get pretty far out of the city to experience the night sky at its fullest. Thanks to the wide-open spaces (and the fact that Texas is literally one of the biggest states in the country), there is plenty of room to escape and find solace under the stars.
Milky Way season is without a doubt the best time to plan a Texas stargazing trip. Despite the fact that the season technically runs from February to October, the best time to view the Milky Way in the Northern Hemisphere is from March to September. While there are definitely a lot of moving parts that go into planning the perfect stargazing trip, the experience is one that you will seriously never forget when done right.
Tips for Successful Stargazing in Texas
Check the weather – You'll definitely want to plan your stargazing trip around the weather. Even just a small amount of cloud coverage can diminish your experience, so try to go when skies are totally clear.
Avoid full moons – While seeing the moon at its fullest and brightest is beautiful in its own way, it definitely dims the brightness of the surrounding stars. If you can, plan your Texas stargazing trip during a new moon so that the sky is at its darkest.
Location is key – Obviously, stargazing requires that you get as far away from the city and its light pollution as possible. However, for prime viewing, locations with wide open spaces are ideal.
Bring your camera – If you're into astrophotography, make sure that you bring all of the proper equipment and lenses to take some stunning photos.
Best Places to Stargaze in Texas Near Houston
Sam Houston National Forest
Sam Houston National Forest is one of the best places near the Houston area for hiking and exploring. However, at night, the forest turns into a stargazer's dream. Though there are tons of trees, you are still able to catch some amazing and unobstructed views of the stars above, especially around the shores of Lake Conroe.
You are also able to camp in certain areas of the park, meaning you can turn your excursion into an overnight stay for hours of viewing the night sky.
Davy Crocket National Forest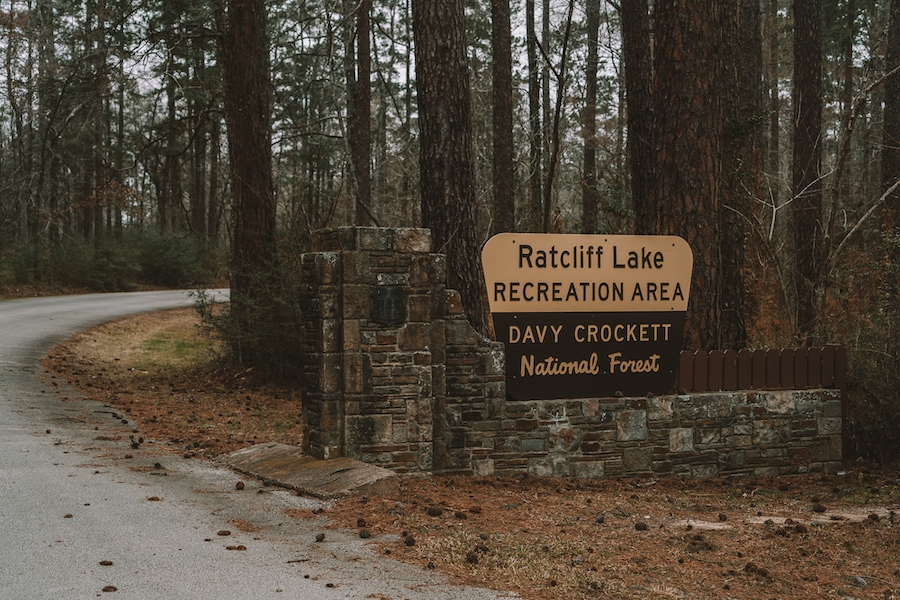 Since trees help to fight off light pollution, forests are great for stargazing. The Davy Crocket National Forest features over 160,000 acres of Texas woodlands and is more than two hours away from Houston and any other major cities, so the stars are able to shine extremely bright against the dark sky.
While you're exploring this part of the state, make sure to check out the Ratcliff Lake Recreational Area where you can enjoy camping, swimming, hiking or a day picnic.
Brazos Bend State Park
Brazos Bend State Park is very close to Houston (about 55 minutes to be exact), meaning that there is still a small amount of light pollution that affects the area. However, thanks to the George Observatory inside the park, visitors are able to catch stunning views of the solar system.
The George Observatory is home to one of the largest public telescopes in the world and offers the chance to see everything from Saturn's rings to Jupiter's cloud belts.
The Getaway House in Navasota
Glamping is always a great option for stargazing as it allows comfortable but easy access to the outdoors. The Getaway House in Navasota, Texas is a glamp-ground a little over an hour from Houston where you can book fully outfitted tiny homes that feature personal firepits, comfy beds, mini kitchens and even indoor toilets and showers.
Road trip #2: The Best of Coastal Texas
I think that a lot of people forget that Texas is a coastal state…featuring over 3,300 miles of coastline! But it's true—the southeastern portion of Texas is completely coastal, running along the Gulf of Mexico. Though Houston doesn't have any actual beaches within city limits, the ocean is only about an hour away.
That being said, the most popular Texas beach town is definitely Galveston, which is where we spent most of our time while exploring the coast. While we weren't able to make it this time around, Matagorda Island is another beloved spot that is actually the sister island to Galveston.
In addition to beachside activities and sights, both spots are also great for stargazing if you're able to catch a clear night!
Things to do Along the Coast in Texas
Galveston Pier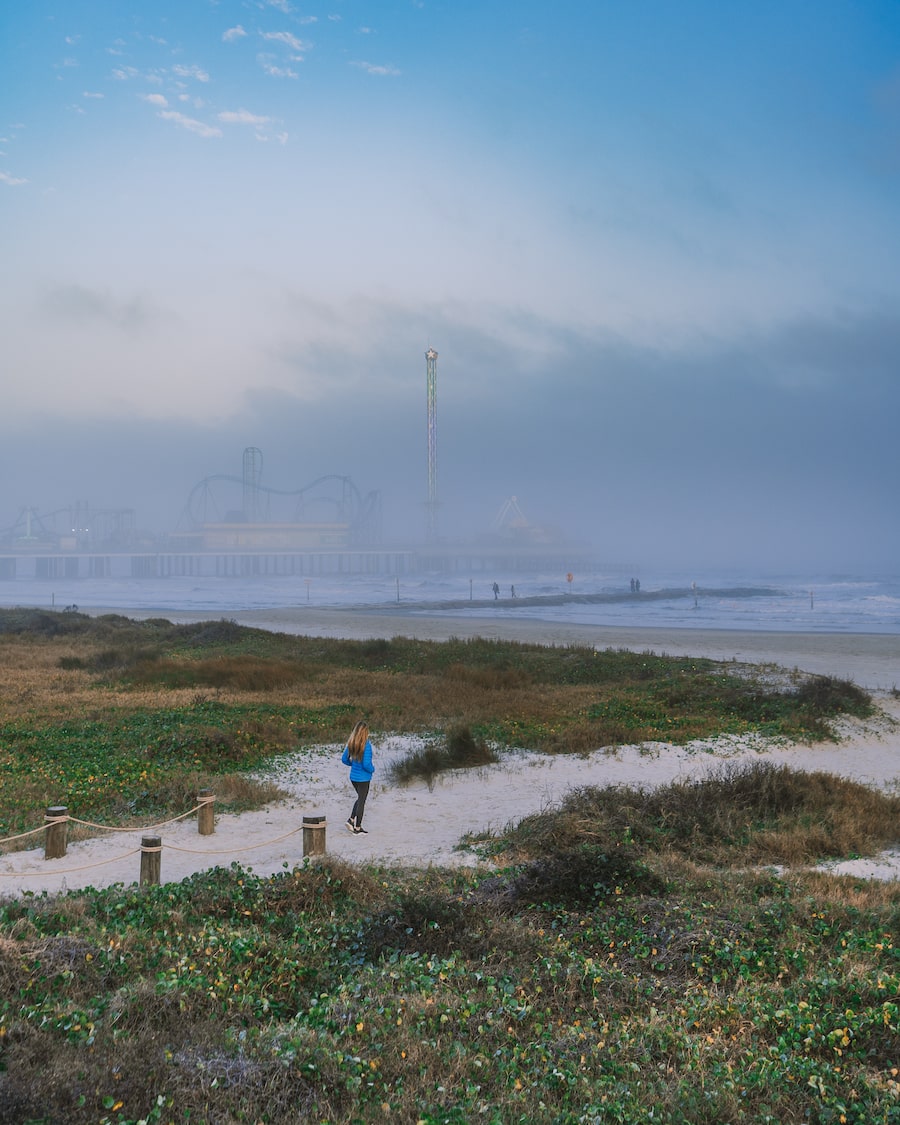 Between the windy rollercoaster and the 15 other rides on offer, the Galveston Pier is perfect for those seeking a little adrenaline rush. Take in epic views of the surrounding ocean or play some carnival games and attempt to take home a prize. If you're traveling with kids, the pier is a great place to spend the day and burn off some energy. However, I highly recommend hitting the Galveston Pier for sunset!
Moody Gardens
Moody Gardens is a family-friendly attraction that features a 1.5 million-gallon aquarium and two other unique sections that are all shaped like pyramids. The Rainforest Pyramid is full of tropical plants and vegetation as well as butterflies, birds, reptiles and even sloths.
The Discovery Pyramid is more science-oriented and has lots of cool exhibits and activities. Though there is a lot to see, you can definitely get through the whole attraction in under a couple of hours.
Galveston Island State Park
From kayaking to mountain biking, Galveston Island State Park is the ultimate destination for an action-packed adventure outdoors. While you can definitely come to the park to kick back and lounge by the water, I recommend partaking in at least one activity to take full advantage of the area. Some other activity options include fishing, hiking, and paddleboarding.
Strand Historic District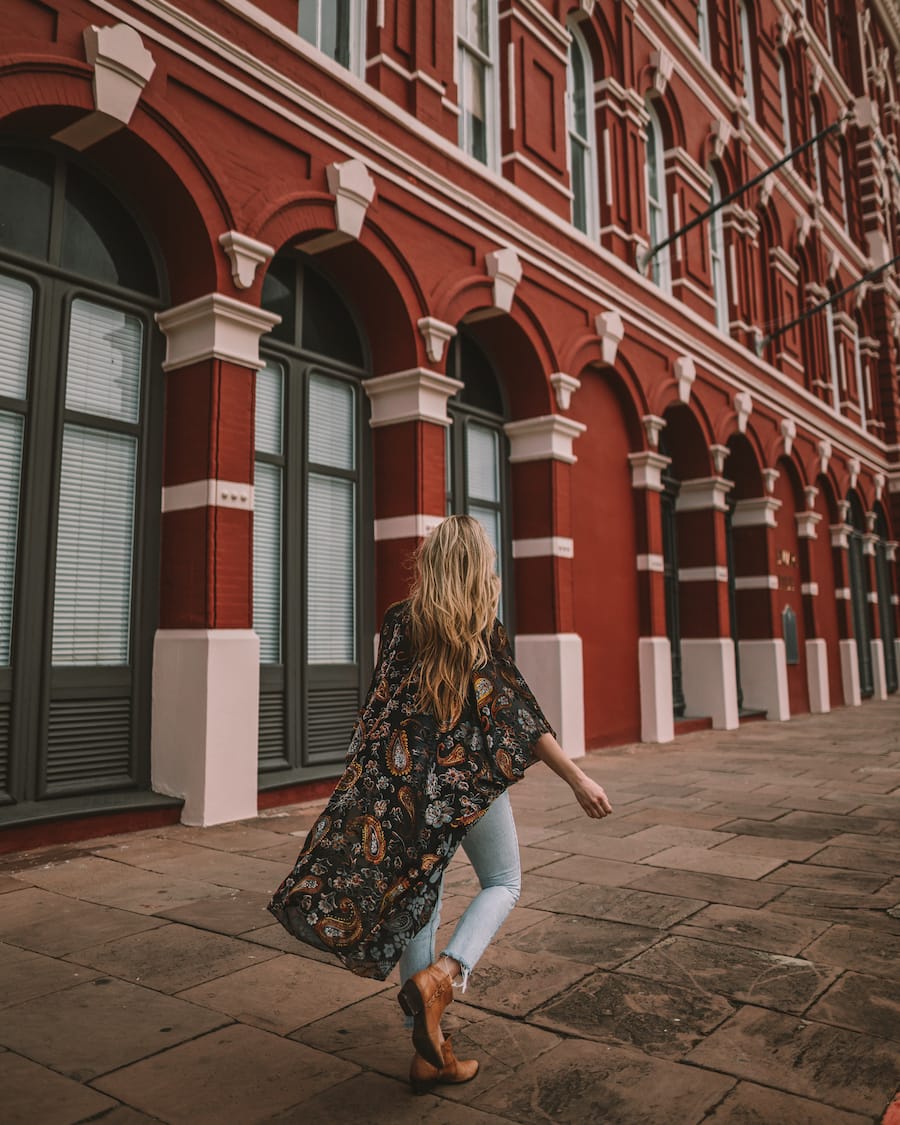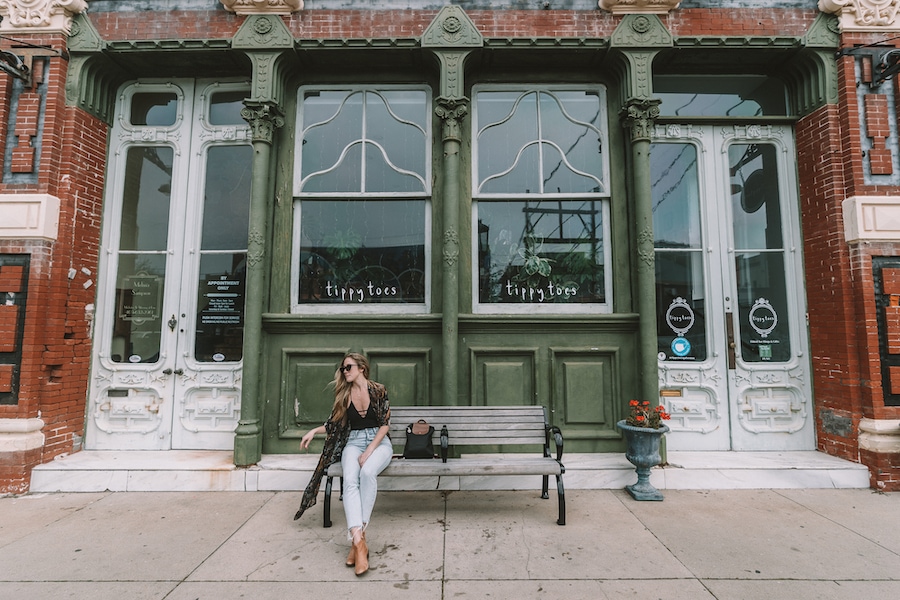 The Strand Historic District is considered to be the heart of Galveston Island. They have great shopping and dining, and you could easily spend a whole day checking out the local businesses. If you find yourself craving something sweet, stop by the famous La King's Confectionery and check out their 1920s soda fountain and vintage arcade games.
1892 Bishop's Palace
Also known as Gresham's Castle, this stunning Victorian-style house is more than 19,000 square feet. The 1892 Bishop's Palace is a must-see for design lovers or anyone who appreciates unique architecture. It's considered to be a National Historic Landmark, and you can embark on a self-guided tour every day from 10 AM to 5 PM.
There is a small $15 fee, but other than that, it is a very mellow yet interesting activity to partake in while exploring Galveston.
Lolo Kai
Looking for a tasty treat in between exploring? Do not miss Lolo Kai! Their acai bowls and smoothies are so refreshing, and they definitely gave me a much needed boost while walking around the coastal town. Be sure to snap a photo of your acai bowl before diving in (they're so beautiful)!
Camp on Matagorda Island
Matagorda Island is a 38-mile long island that has nice beaches and an abundance of wildlife. There is absolutely no electricity or clean water on the island, meaning you need to come fully prepared (especially if you plan on spending a full day or night here), but that's all part of the fun!
That being said, it is one of the most peaceful places in Texas to immerse yourself in nature and unplug from the rest of the world. From bird watching to camping, Matagorda Island allows you to get a unique taste of the Texas coast.
Road trip #3: Glamping Weekend Getaway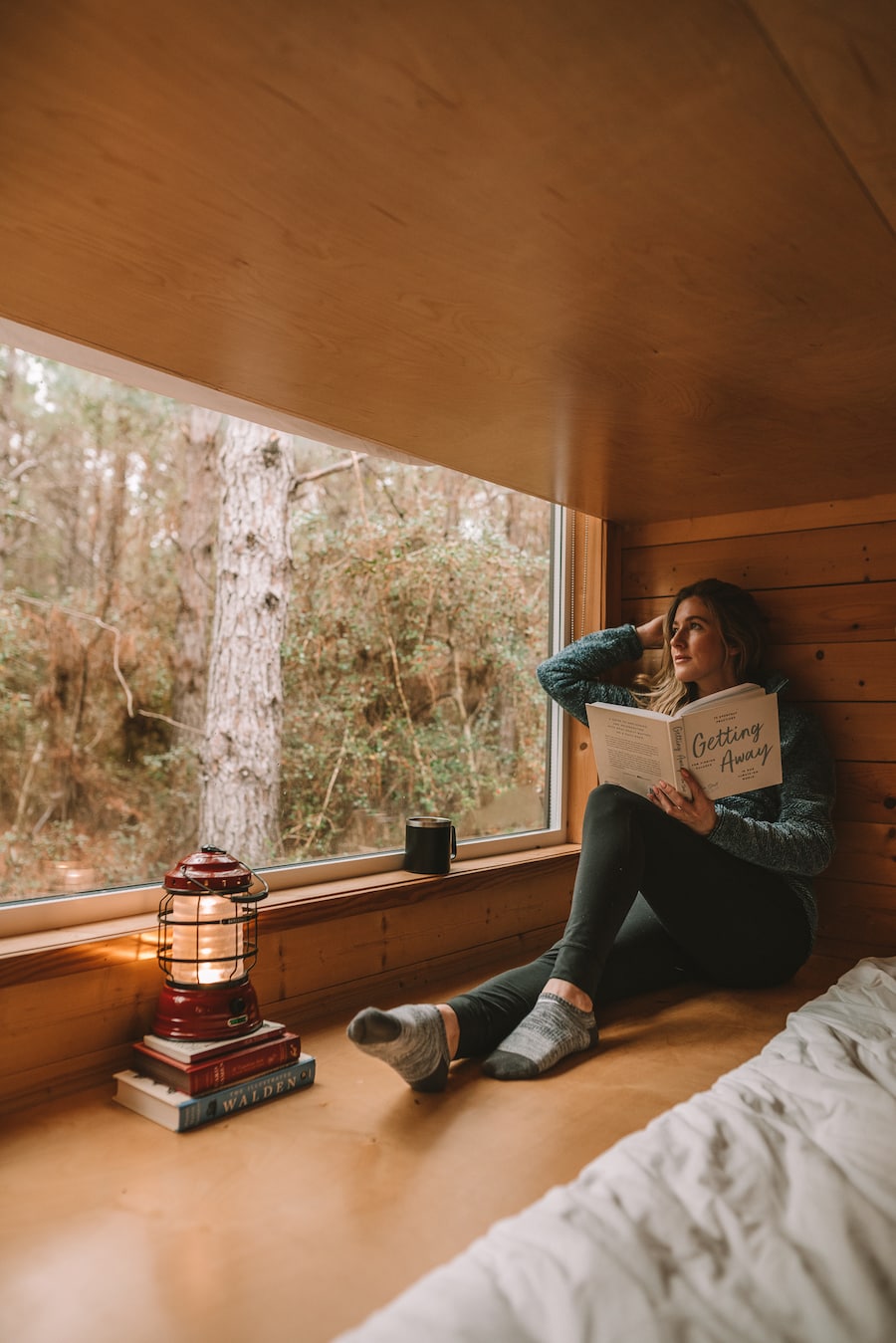 No road trip itinerary would be complete without a glamping option. Since Texas is known for its wide-open spaces, it should come as no surprise that there are plenty of places to post up under the stars. However, I recommend taking your experience to the next level by staying at the Getaway Bravos Valley.
Located in Navasota, Texas, Getaway House Bravos Valley is right next to Lake Conroe, giving you premium access to the lake's 150 miles of shoreline. With 46 cabins on-site, guests are able to choose between one-bed and two-bed accommodations. Though they are definitely tiny, they are cozy and cute, and each features a large picture window, giving you plenty of views looking out into the forest or night sky.
Also, it is important to keep in mind that while the cabins are definitely comfortable, the main point of staying with Getaway House is to spend as much time outside as possible.
In the common areas surrounding the property, you will find picnic tables where you can soak up some sun while enjoying lunch or mingling with other guests. There are also fire pits and grills, allowing you to get cozy by the fire and roast some marshmallows for a true camping experience.
What is Getaway House?
Getaway House is a company that started in 2015 with the goal of helping people switch off and reconnect with nature. To accomplish this, they've created a network of tiny house cabins with huge windows that face out into the woods to make you feel like you're almost sleeping outside. 
There are multiple locations across the U.S., and each campground is situated about two hours from a major city so you're close enough to drive but far enough away from home to feel like you've gone off the grid.
That being said, staying at the Getaway House is not exactly "roughing it." It is way more of a glamping-style adventure rather than true camping, so, even if you're not big on actual camping, staying at a Getaway House gives you the perfect blend of comfort and nature (and there is way more nature to explore in Texas than you may expect)!
If you're interested in reading more details about The Getaway House experience overall, check out this post.
Did this post inspire you to plan a Texas road trip? Let me know in the comments below!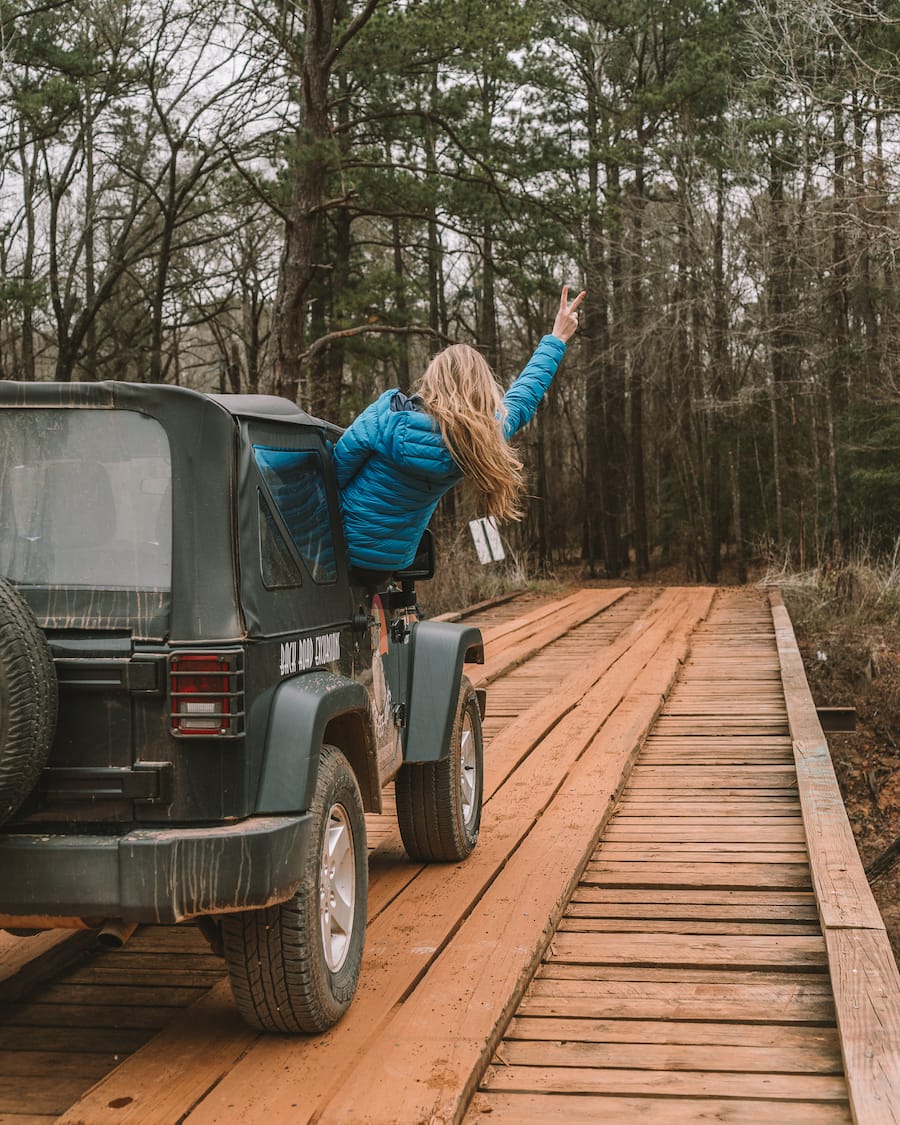 ***This post was sponsored by Travel Texas, but as always, all of my opinions are my own and I would never promote anything I don't freaking love.***
---
Planning a trip right now? Don't miss my go-to websites for booking everything from flights and tours, to accommodation and more:
---