As I recover from jet lag after my trip back from Asia, I wanted to put together a quick post on traveling to Hong Kong as it's such a cool place to visit and one that I think should be on everyone's list. Visiting Hong Kong is similar to exploring Japan in the way that it is both very different from back home and quite familiar at the same time. It can also be super simple to navigate, granted you know a few tips and tricks before you go. I've put together these pointers below in hopes that these tips for traveling to Hong Kong will help make your first time visit a breeze. Happy travels!
TIPS FOR TRAVELING TO HONG KONG FOR THE FIRST TIME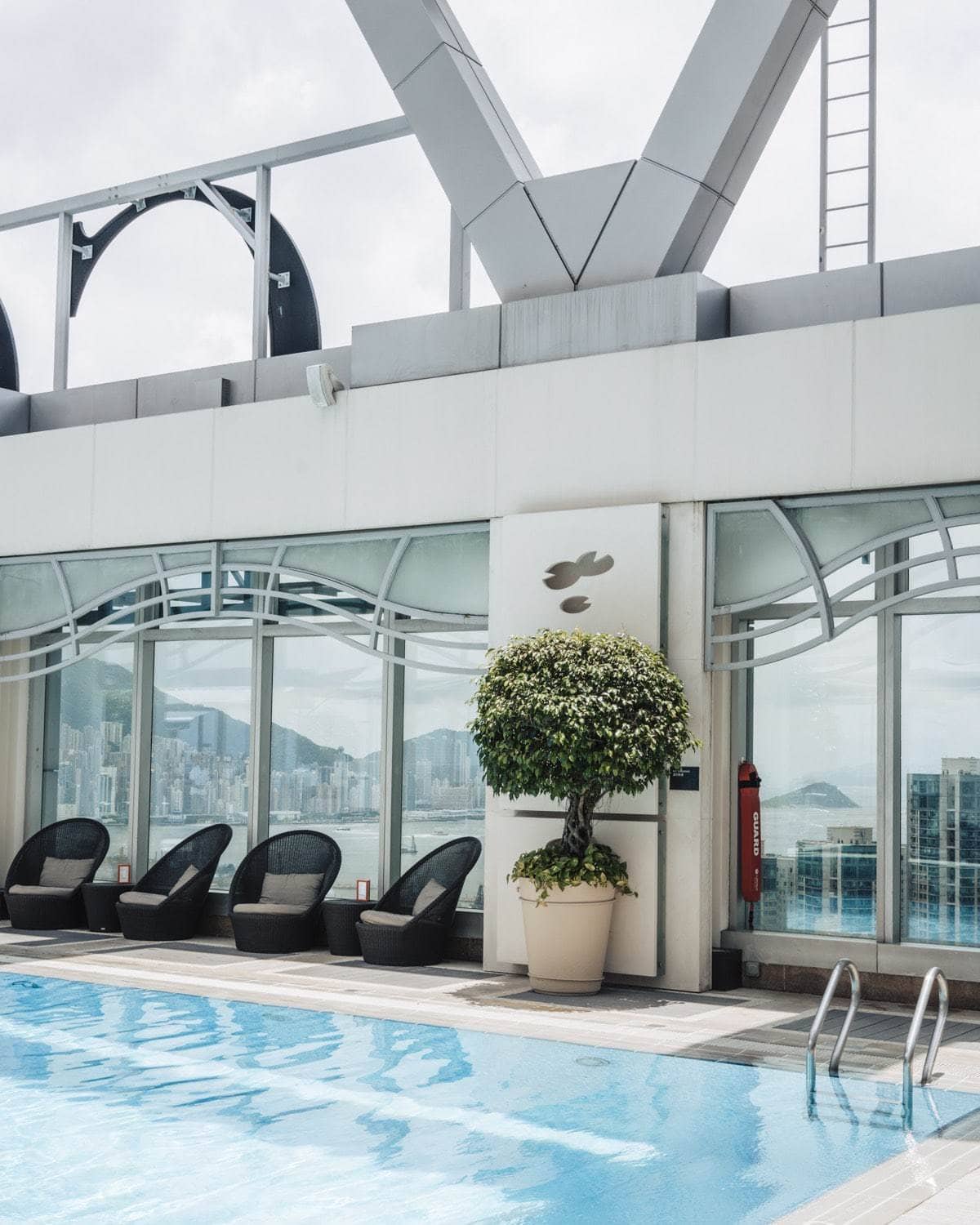 1. Get Situated Before You Choose Your Accommodation 
First things first…let's get situated. It's important to know that Hong Kong is made up of two sides — the Hong Kong Island side and the Kowloon side. No side is better than the other and both offer amazing attractions, shopping, nightlife and views, but at some point you'll have to cross the harbor to visit the other side, which can easily be done by MTR, ferry, or taxi (see below for more details).
Before figuring out what side you'll stay on, it's best to do some research surrounding the things that interest you most in Hong Kong and choosing a place that's convenient to your itinerary. Another thing to factor in is that those epic views of the Hong Kong skyline you see from someone's hotel room on Instagram? Those are taken from the Kowloon side as the view of the skyline is prettier looking out onto Hong Kong Island. If this is what you're after, make sure to book a hotel on the Kowloon side that's close to the harbor edge and ideally situated in a highrise.
2. How to Communicate While in Hong Kong
Most people speak Cantonese in Hong Kong, but Mandarin is also spoken as well as English. You'll notice that there is a very large expat population in Hong Kong, so if you are a native English speaker it's not hard to find someone to communicate with easily during your stay.
3. Converting Hong Kong Dollars into Your Local Currency
For American citizens traveling to Hong Kong, you can think of HK$10 as about $1.30 in USD. So for every $100 USD you think you'll spend in the city, you'll need almost HK$800 from the ATM (unless of course you'll be using a credit card).
I would recommend opening a Charles Schwab bank account and debit card as they reimburse all ATM fees incurred abroad — this has saved me SO much money over the years. I also love the app Trail Wallet for easy currency conversions and budgeting while I'm on the road.
Here are a few other common currency conversions below:
For Australians: HK$10 = 1.73 AUD
For Europeans: HK$10 = 1.10 Euros
For Canadians: HK$10 = 1.69 CAD
4. Pick Up an Octopus Card 
Getting an Octopus Card is the easiest way to use Hong Kong's super efficient MTR system. If you're in the city for more than one day, I'd recommend picking up one of these cards to aid you in getting around easily and saving money on taxis during your stay.
Basically an Octopus Card is like a prepaid card that allows you to tap in at the entrance to the MTR rather than having to pay individually for each ride. The system will automatically deduct the amount for the ride from your card — and voila! You're on your way.
The coolest thing about the Octopus card in my opinion is that it gets you much more than on the train. The Octopus card can also be used to make purchases at supermarkets, convenient stores, coffee shops, movie theaters, in vending machines etc. You can also top up your Octopus card at all 7-Eleven and Circle K stores.
For tourists just on a short visit, the best kind of Octopus card to get is the "Sold Tourist Octopus Card" for HK$39 or the "On-Loan Octopus Card" that has a refundable deposit of HK$50 to ensure uninterrupted service in case of negative value.
5. Use Airport Express (But Doublecheck Their Early Check-In Rules Before You Fly Out)
Airport Express is an incredibly efficient train that links the Hong Kong Airport to multiple areas in the city for swift access in under 25 minutes. It even has free Wifi on board. I would highly recommend using this service (about $26 US round trip) when arriving in Hong Kong as it literally couldn't be easier!
If you want to purchase your Airport Express ticket prior to your visit, you can actually save money on the ticket by purchasing through Viator.com — a website that I've personally used and loved for trips in the past like my visit to Machu Picchu.
Another amazing service available at the Airport Express station is something called "In-Town Check In." This service allows visitors the ability to check in for their flight early and drop off their bags at the Airport Express station rather than having to do so all the way at the airport. What makes this so genius is that for travelers with an early hotel check-out and late flight, you can literally drop your bags and explore for the rest of the day without having to go back to your hotel to retrieve them — plus, you'll already be checked in and ready to go for your flight!
Please note — An interesting change that I came across this second time around to Hong Kong is that as someone traveling back to the USA, I was not able to utilize in-town check in for my baggage at Airport Express. I'm not exactly sure when this rule was instated, but I would recommend double-checking the regulations before you plan to drop off your luggage. If you're flying on to a different country other than the US, however, you should be fine.
6. Download the Hong Kong Taxi Cards App
Something that may surprise you about Hong Kong is that for as advanced and Western of a city as it may be, many of the local taxi drivers don't speak a lick of English. I ran into this issue on my recent trip even getting picked up from the Airport taxi stand which you think would attract a crowd of taxi drivers that can communicate better with an international crowd. Nope. Even with my Google Maps out, nothing seemed to help him understand where to go.
The Hong Kong Taxi Cards App is a genius application that you should download before your trip that will actually translate where you're going in Cantonese or speak it out loud to your driver. It's life changing.
Another option for getting around via car is Uber, however this service is actually more expensive than the traditional taxis in Hong Kong, so I would only resort to this if you're willing to spend the extra money and have time to kill as you'll have to wait for them to arrive rather than just hailing a cab on the street.
Please note that most taxis in Hong Kong are cash only!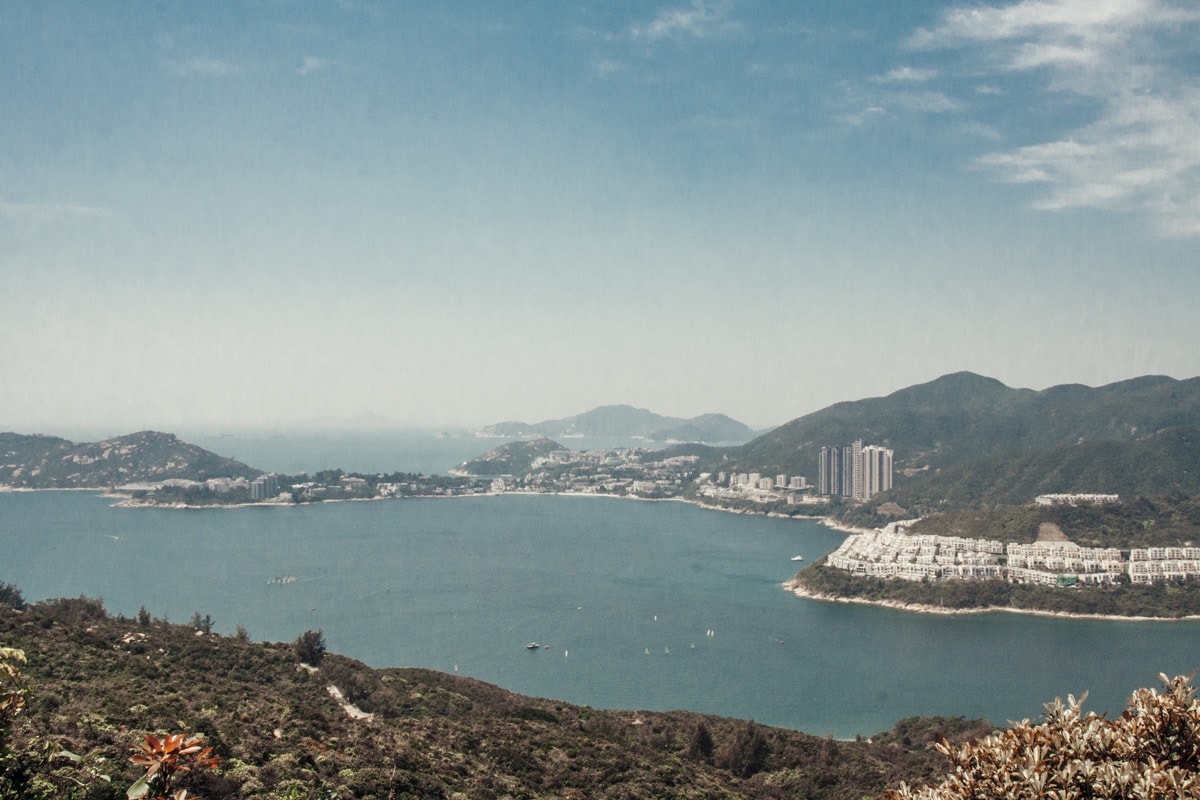 7. Get Out of the City 
There is so much to do and see within the city center of Hong Kong itself, but it's truly in getting outside the hustle and bustle that allows you to appreciate the diversity of all that Hong Kong has to offer. In fact, over 70% of Hong Kong is made up of green spaces, whether it be parks or mountains, so if you have time, make it a priority to escape the concrete jungle and get out into some fresh air.
Some ideas for day excursions outside of the bustling city center are taking a trip out to see the Big Buddha or doing a hike out at Dragon's Back, which offers stunning views of the city skyline from afar.
8. Where to Go For the Best Skyline Views
To get those epic skyline shots of the city, don't miss the Ozone Bar at the top of the Ritz Carlton on the Kowloon side (you don't have to be a guest to visit) or head up to the top of Victoria Peak to get a view from the opposite perspective. Just make sure to check the weather first as the skyline can often be obscured by rain or fog depending on the day.
9. Bring Comfortable and Supportive Walking Shoes
It may surprise people to know that Hong Kong is actually quite hilly to walk around, which is why the city has implemented an intense escalator system that runs through Central to aid in the journey from bottom to top (otherwise you'd be on a never-ending stairmaster)!
Despite this, it's inevitable that you'll come across some of these hills on foot, and wearing flimsy sandals or ones with no enclosed heel support will be challenging not only on your feet but on your shoes too! Instead of thongs, opt for comfortable walking shoes or at least sandals that have proper straps around your heels so you don't break a shoe.
10. When Crossing the Harbor, Utilize Ubers or Cross Harbor Taxi Stands
For whatever reason, many taxi drivers in Hong Kong do not like to go across the harbor for rides, which is why there are specific cross harbor taxi stands around the city to help tourists find drivers who are willing to go across. Of course, you could just take the MTR which is the easiest option, but if you haven't opted in for an Octopus Card then a taxi may be easiest.
Either find a cross harbor taxi stand yourself or ask a driver to take you to one of these stands (many will do so for free) to ensure the smoothest journey — I'd also recommend you download the Hong Kong Taxi Cards App as mentioned above to aid in communication with non-English speaking drivers!
11. Don't Buy Liquids Before Your Flight Back to the USA + Australia 
I've now learned this the hard way (twice!) that for all passengers flying from Hong Kong to the USA, there is a mandatory second security check right before you board your plane. At this security check, all liquids are confiscated (this includes liquid duty-free items, even if wrapped properly).
When I traveled to Hong Kong in 2016, I thought this was a random added security measure, but after this happened yet again two years later on my recent trip, I asked the TSA officer about it, and he informed me that this is now standard for all flights leaving to the USA as well as Australia.
Of course, things are always changing, so if this is a concern to you please call your airline or check with TSA at the airport before you make any big duty-free purchases or buy that Starbucks right before your journey.
12. Prepare For Unpredictable Weather
Hong Kong is classified as a humid subtropical climate and has just come off a record heatwave year. While snow is extremely rare in Hong Kong, rain is not — and it's best to prepare for some kind of precipitation during your stay so you're not caught off-guard. Especially because when it rains in Hong Kong it can really come down. I'd recommend bringing along a mini umbrella that is easily packable so you can bring it in your purse during the day should a storm flare up.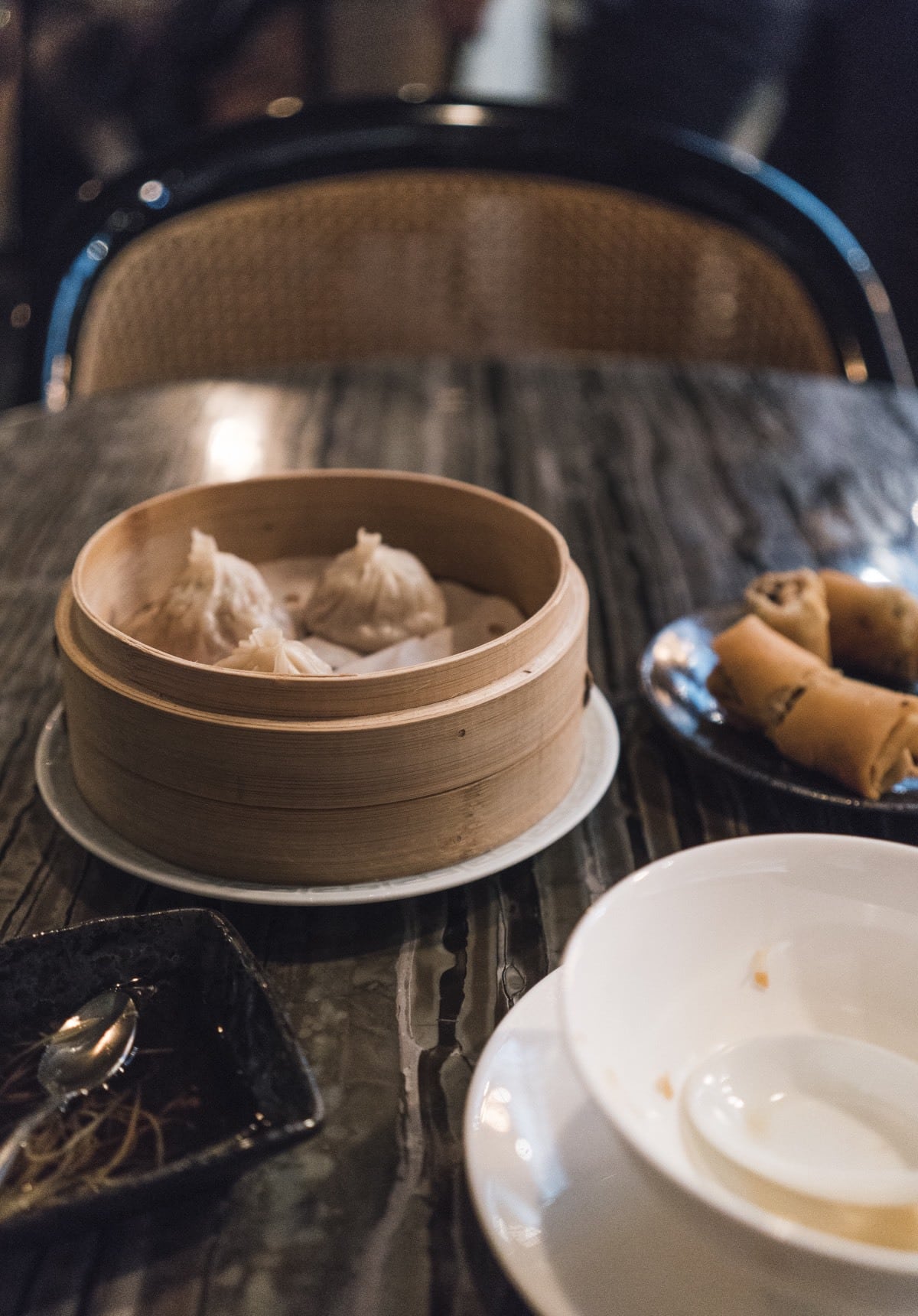 13. Don't Leave Hong Kong Without Eating Dim Sum
While there is food in Hong Kong to satisfy any food craving, dim sum is a traditional Cantonese classic that is available all over Hong Kong — and it's SO good. If you've never heard of dim sum, these small plates typically come in round bamboos steamers and are served with tea. You simply need to enjoy the quintessential dim sum experience before you leave Hong Kong, and here are a few great places to try it:
Mott 32: Pricier/fancier Chinese spot located in Central, but is pretty famous in Hong Kong
Tien Yi: Great option located inside the Pacific Place Mall
Din Tai Fung: Located in Causeway Bay
City Hall's Maxim Palace: A classic and boisterous dim sum experience
Tim Ho Wan: Famous for being the cheapest Michelin star rated restaurant in Hong Kong in the Airport Express (also be prepared to wait in line and get zipped in and out!)
Dim Sum Icon: More for the creativity and Instagram appeal, this spot creates dim sum dumplings with funny cartoon characters on them
Dim Sum Library: Chic spot offering all-day dim sum
One Dim Sum: Another Michelin star rated spot for classic Cantonese cuisine
14. Save Your Money on the Victoria Peak Tram and Hike Up Instead
The Peak Tram is definitely one of the most popular tourist attractions in Hong Kong and does have its charm. However, lines for the tram can take sometimes over two hours and will set you back $11 per person. Not a ton to spend, but I think there's a better way than wasting time in line.
On my first visit to Hong Kong, I opted to do a hike up to Victoria Peak instead, which cost me zero dollars and gave me an awesome workout with killer views (and more views than you'll get from just going to the top of the tram and back down)!
LOVED THESE TIPS FOR TRAVELING TO HONG KONG?
PIN THIS POST FOR LATER!