Despite being born in Miami, I never had the chance to explore the Gulf of Mexico side of my state much, so it was an easy 'yes' when I was recently presented the opportunity to experience all the best things to do in Southwest Florida—specifically the areas of Fort Myers, Sanibel Island and Naples.
Thousands of people flock to the picture-perfect white-sand beaches of Florida's Southwest coast each winter to escape the cold and now I totally understand why. The weather is perfect this time of year—sunny in the 60s and 70s, without the oppressive sweat-inducing humidity that summer brings.
Plus, there's a more chilled-out, nature-centric vibe to this side of Florida that's an ideal antidote to the fast-paced party life that's become synonymous with Miami culture.
What's even more exciting for my fellow Californians is that Southwest Florida International Airport (RSW) recently announced new non-stop flight options from LAX and SFO, and it's now easier than ever to do a quick getaway to the Southwest Coast of Florida.
If you're looking to plan your own escape that includes beautiful beaches, stunning coastal scenery and unique wildlife tucked between the mangrove forests, Southwest Florida is your spot. But beyond the idyllic natural setting, don't worry—you still have access here to incredible fine-dining restaurants, high-end shopping, 5-star hotels and more. I'm here to share about it all.
Keep reading to find out all the best things to do in Southwest Florida on your next trip!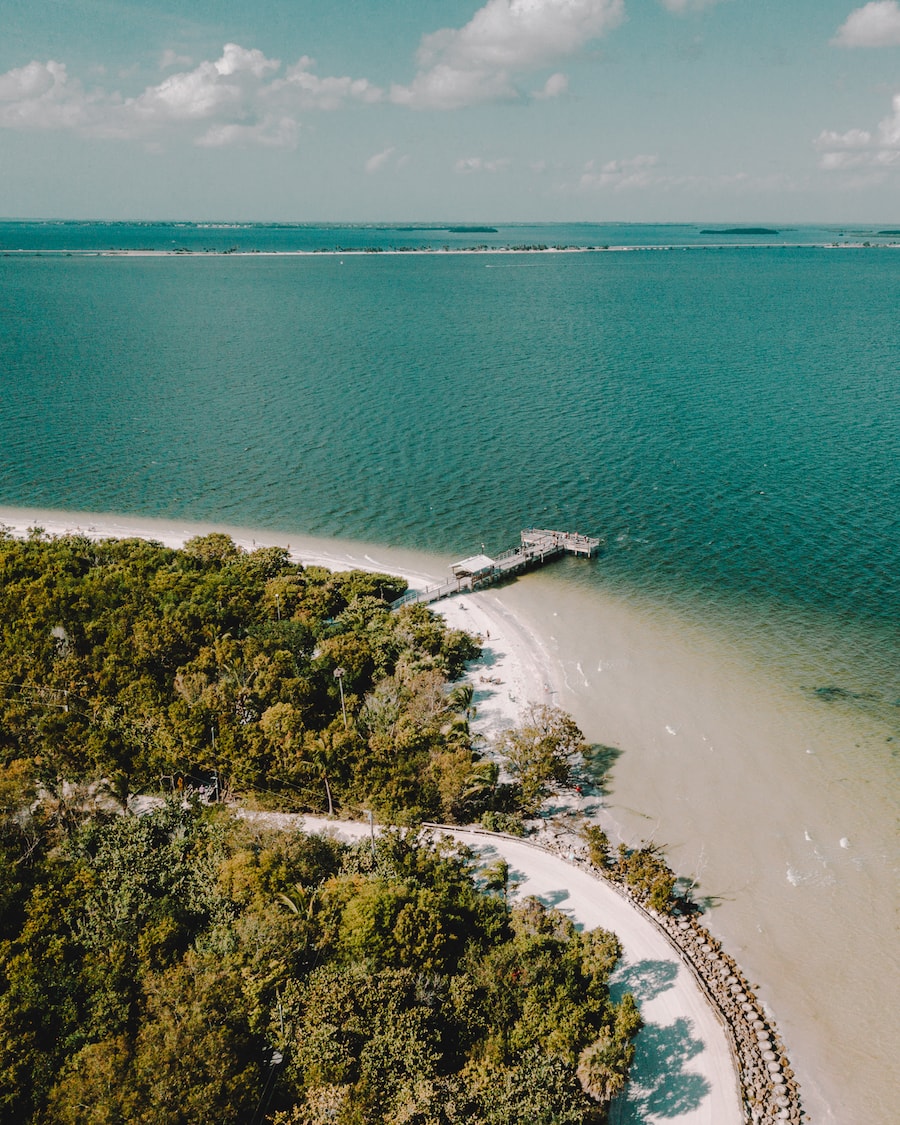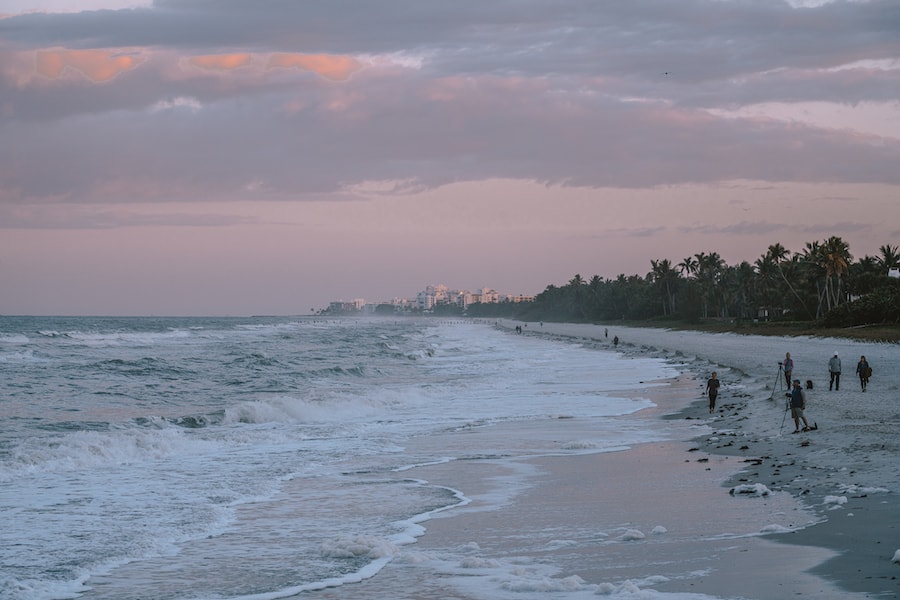 Why You Should Visit Southwest Florida
Southwest Florida has on average 271 sunny days per year, so you can bet on the weather being beautiful during your stay.
It's known for having some of the best seashell hunting in the world, a unique ecosystem surrounding the Everglades, and some of the softest white sand beaches in the US. In short…this part of Florida is a nature-lover's paradise.
It's now easier than ever to visit Southwest Florida from the West Coast! United just launched direct flight routes from LAX and SFO to RSW (Southwest Florida International Airport) so that visitors can travel from coast to coast in under 6 hours.
If you've visited popular places on the east coast of Florida like Miami or West Palm Beach, you're in for a totally different vibe in Southwest Florida. Think the epitome of "island time." Quaint, charming island vibes, silky smooth white sand beaches and calmer waters along the Gulf of Mexico.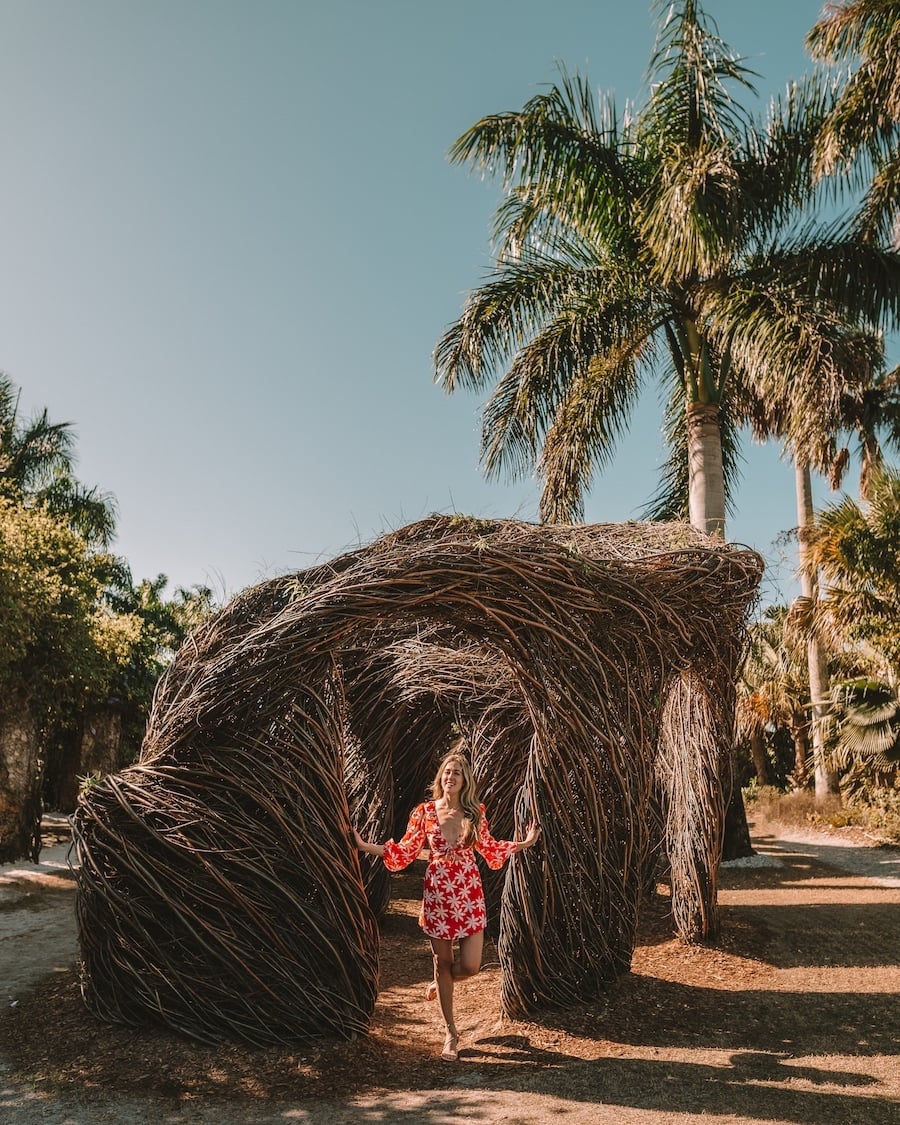 How to Get to Southwest Florida
If you're looking for the most efficient way to experience Southwest Florida, then you'll want to book a flight into RSW (Southwest Florida International Airport) located in Fort Myers.
You can already fly non-stop to Fort Myers from US cities like New York, Boston, Chicago and Dallas, but the Lee County Port Authority recently announced new exciting non-stop routes between Fort Myers and San Francisco and Los Angeles, making travel to and from the west coast easier than ever.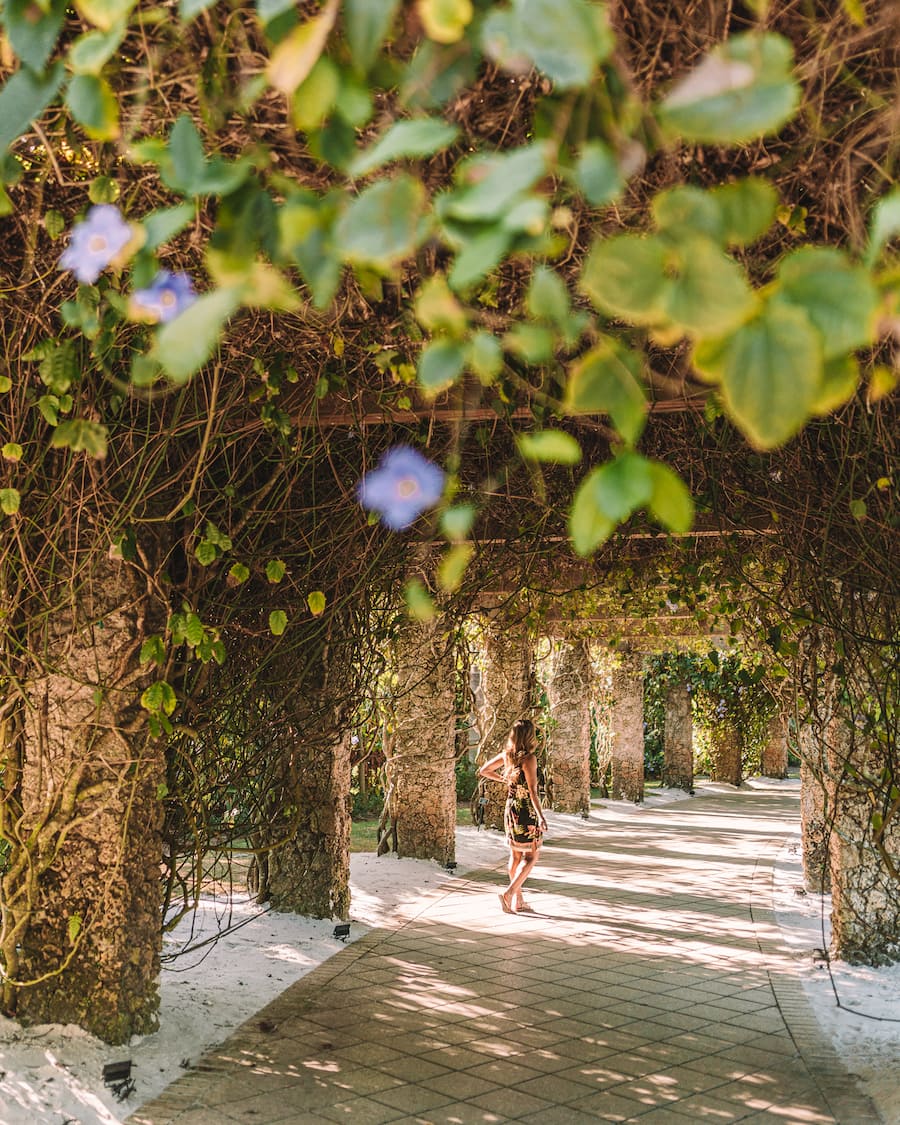 The Best Things to do in Southwest Florida
From food and culture to making the most of the state's natural surroundings, there's quite a variety of things to do in Southwest Florida. Below, I'm breaking it down between Naples and Sanibel Island where we focused most of our time during this trip.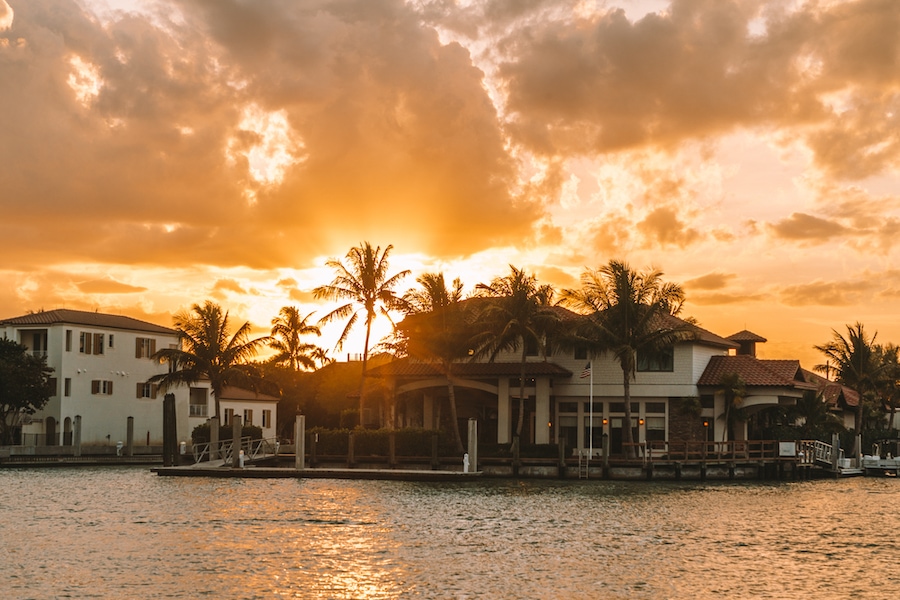 Things to do in Naples
Naples, Florida has long been known for attracting an older crowd of snowbirds who flock to the area for sunshine and golf post-retirement. But I have to say that since I was last in Naples, the scene has been looking a lot younger and there's plenty to do for those of all ages.
We had a ton of fun here doing everything from an electric moped tour, sunset sessions at the beach to enjoying the local brewery scene.
Book a Naples Princess Dinner Cruise
For a relaxing and fun night out on the water, a ride aboard the Naples Princess is where you'll get a different perspective of Naples from the vantage points of Naples Bay, Port Royal and the Gulf of Mexico. Naples has some of the most high-end real estate in the country and the best way to get a closer peek into the homes of the uber-rich is via boat.
The Naples Princess has multiple options for cruises, including lunchtime cruises, sightseeing cruises and sunset excursions as well. We booked the dinner cruise, which served a surf and turf style dinner of steak and shrimp as we made our way through Naples' calm waters past some of the area's most expensive real estate out to the Gulf coast.
Stay at the Inn on Fifth
Located in the heart of downtown Naples on 5th ave, the newly renovated Inn on Fifth is a must-stay if you're seeking the luxurious side of Southwest Florida. While the rooms are beautiful and we had an epic balcony overlooking 5th Ave, I have to say that what impressed me most was the quality of service.
From the moment we stepped on the property, the hospitality here was some of the best I've experienced staying at a hotel anywhere in the world—and you better believe I've stayed at my fair share of hotels. We were also in walking distance to most of the activities we wanted to do in Naples which was super convenient.
Pro tip: If you want the ultimate experience, make sure to book a Club Level Suite which comes with its own exclusive amenities including a private rooftop jacuzzi, evening hors d'oeuvres and a self service bar.
See the Sites of Naples via Electric Moped
Out of all the things we did in Naples, this one was definitely the most fun! I was a little skeptical at first because I'm not even that confident on a regular bike. However, these electric mopeds were way easier to learn to ride than I expected and once we got the hang of things we were speeding all over town.
Our guide from Trike Tours USA led us via e-moped to some of the most popular spots around town like the Naples Pier, Port Royal (one of the wealthiest neighborhoods in America) and down several of the most popular shopping strips. Pack comfy close-toed shoes because you're not going to want to miss this one, promise!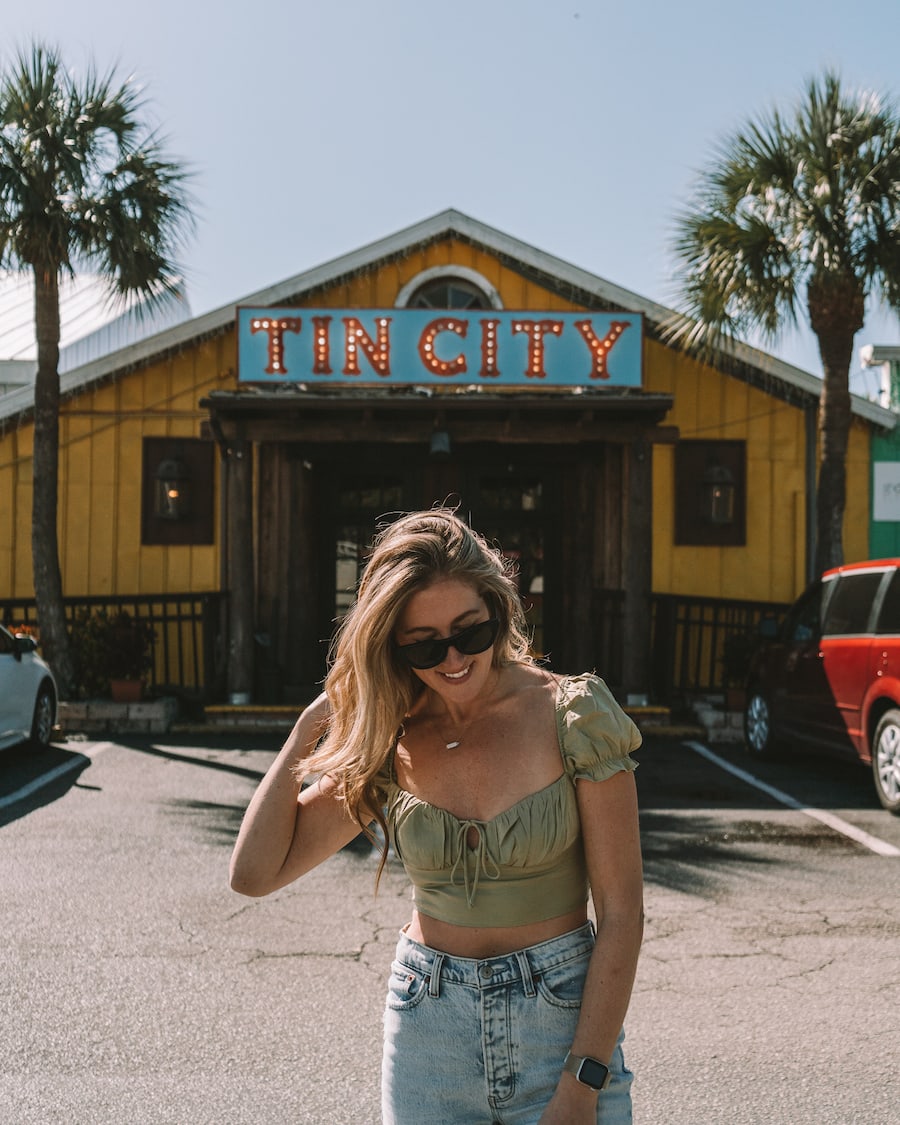 Visit Tin City
To snag more of your quirky, classic Florida souvenirs and giftables, a stroll through local shopping spot Tin City is the place to go. Plus, it's located right on the waterfront and has a totally different vibe than most of the luxury shopping that you'll find on 5th Ave. The building is fun, colorful and rustic—definitely a quaint pit stop during your visit and fun for photos as well.
If you're in the mood for more high-end shopping instead, pop over to Mercado, Third Street South, Waterside Shops or 5th Avenue South.
Enjoy a Night of Fine Dining at Sails Restaurant
One of the better restaurants I've eaten at in a while, Sails was definitely pricey but worth every penny in my opinion. No need to picture some stuffy, fine dining eatery though—here there's a fun social vibe, featuring live music and great people watching.
We opted to sit at the bar and ordered a selection of dishes to share (the tagliatelle and tomato salad were my favorites), and then finished off dinner with a divine soufflé that can't be missed. If you want to eat here, definitely make a reservation ahead of time.
Have Lunch on the Sand at the Turtle Club
For an awesome daytime dining option, head straight to the Turtle Club in the Vanderbilt Beach Resort, where you can enjoy al fresco dining literally with your toes in the sand. Afternoon or sunset would be the best times to go here, but be prepared to wait a bit for a table. If you come here with some friends for a mid-day hang, the ambiance is perfect and you can walk in, however reservations are recommended for the evening tables.
Check out the Naples Brewery Scene
The craft beer scene is relatively new in Naples, but that seems to be changing with more breweries popping up locally over the last five years. I love trying out new craft brews when I travel, so we decided to check out one spot while we were in town called Riptide Brewing, which was started by three friends originally brewing beer out of an old office warehouse in Naples. The current location has a great little back patio for some mid-day relaxation.
If you're keen on more of a brewery tour of Naples, some other spots worth checking out are Bone Hook Brewing, Momentum Brewhouse and the Naples Beach Brewery, which is the only microbrewery in Naples.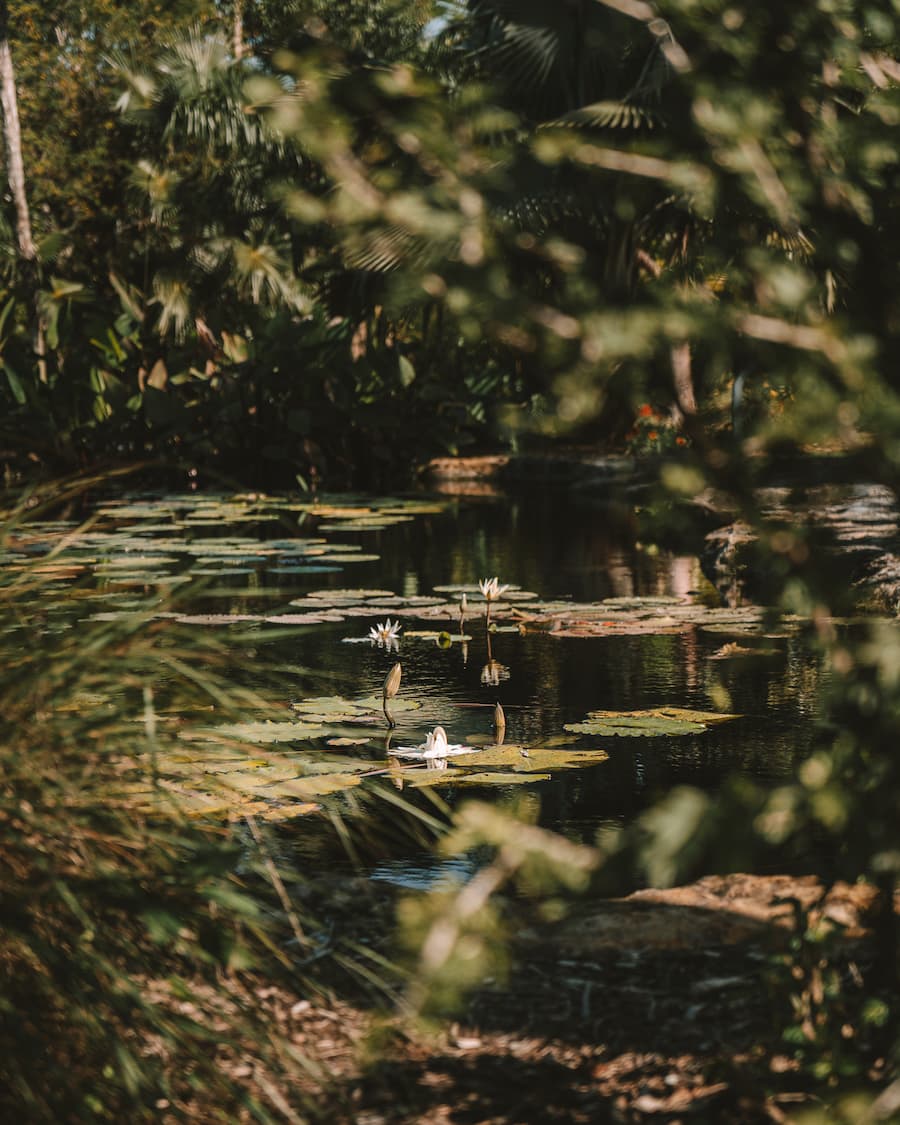 Visit the Naples Botanical Garden
Strolling through the Naples Botanical Garden was one of my favorite activities we experienced while in Naples. It's not too far outside of downtown, but feels like it's own peaceful oasis, situated on over 170 acres of land. I recommend grabbing a morning coffee at Fogg Cafe inside the garden and strolling through as soon as it opens to avoid the crowds. Don't miss the Brazilian gardens and any special exhibits on display.
Catch Sunset at the Naples Pier
You can't go to Naples without a visit to the Naples Pier, period. Whether at sunrise, sunset or on a mid-day stroll, this 1,000 ft pier is a hotspot for surfers, local fisherman and tourists alike. However touristy it may be, it's that way for a reason.
Sunrises here are calming, with locals coming to stroll the beach as the perfect reset for a new day. During golden hours, larger crowds flock to the silky white sand beach here for an idyllic setting to catch a perfect Naples sunset. If you're lucky, you might even catch the elusive Green Flash!
Lunch at Celebration Park
If you're looking to mix it up from the restaurant scene, head to Celebration Park, an area of Naples perched on the waterfront that's become a go-to for food truck dining with a sports bar attached. Make sure to keep updated with their calendar of events as they regularly host fun theme nights, charity events and holiday gatherings.
---
Read More USA Guides:
---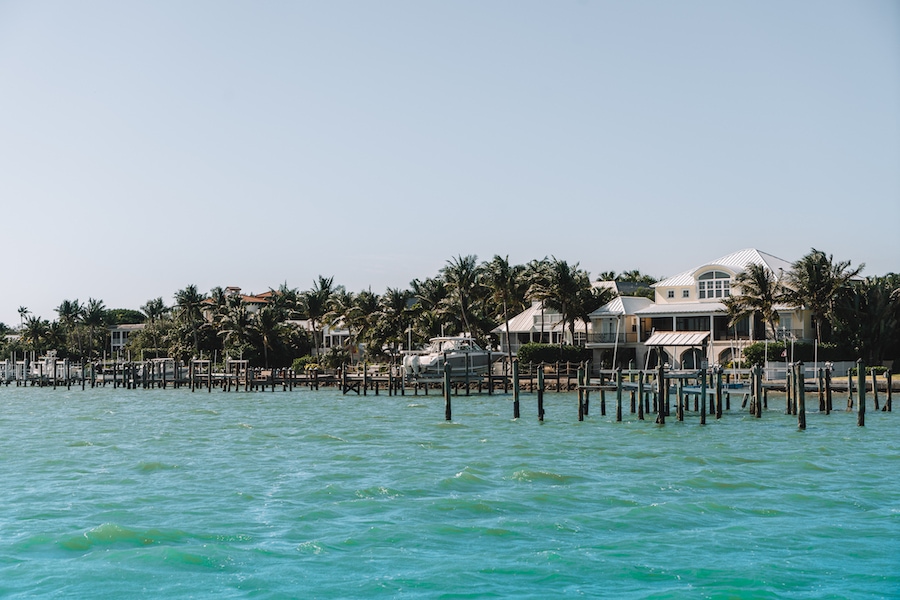 Things to do in Sanibel Island and Captiva Island
Sanibel Island is one of those places that feels a bit cut off from the rest of the world—and in the best way possible. There's not even a main downtown here…just 12 miles of beaches, loads of bike trails and a much slower pace of life. It's a little stuck in time, but that's all part of the charm and repeat visitors here wouldn't have it any other way.
Sanibel is the kind of place where you want to head to bed early each evening so you don't miss a single gorgeous sunrise. And if you plan it right, you can literally witness it each morning from the sand just steps away from your hotel bed. Sounds idyllic, right?
Experiencing island life here is one of the best things to do in Southwest Florida and luckily Sanibel is just a short drive from Fort Myers. If you're looking for a true reset from the rest of the world, this little island should definitely be on your Florida bucket list.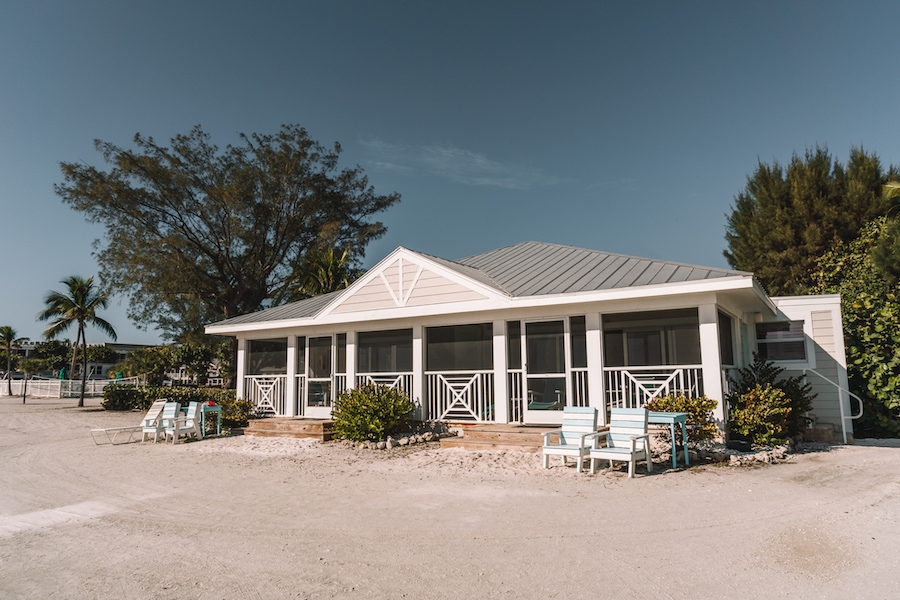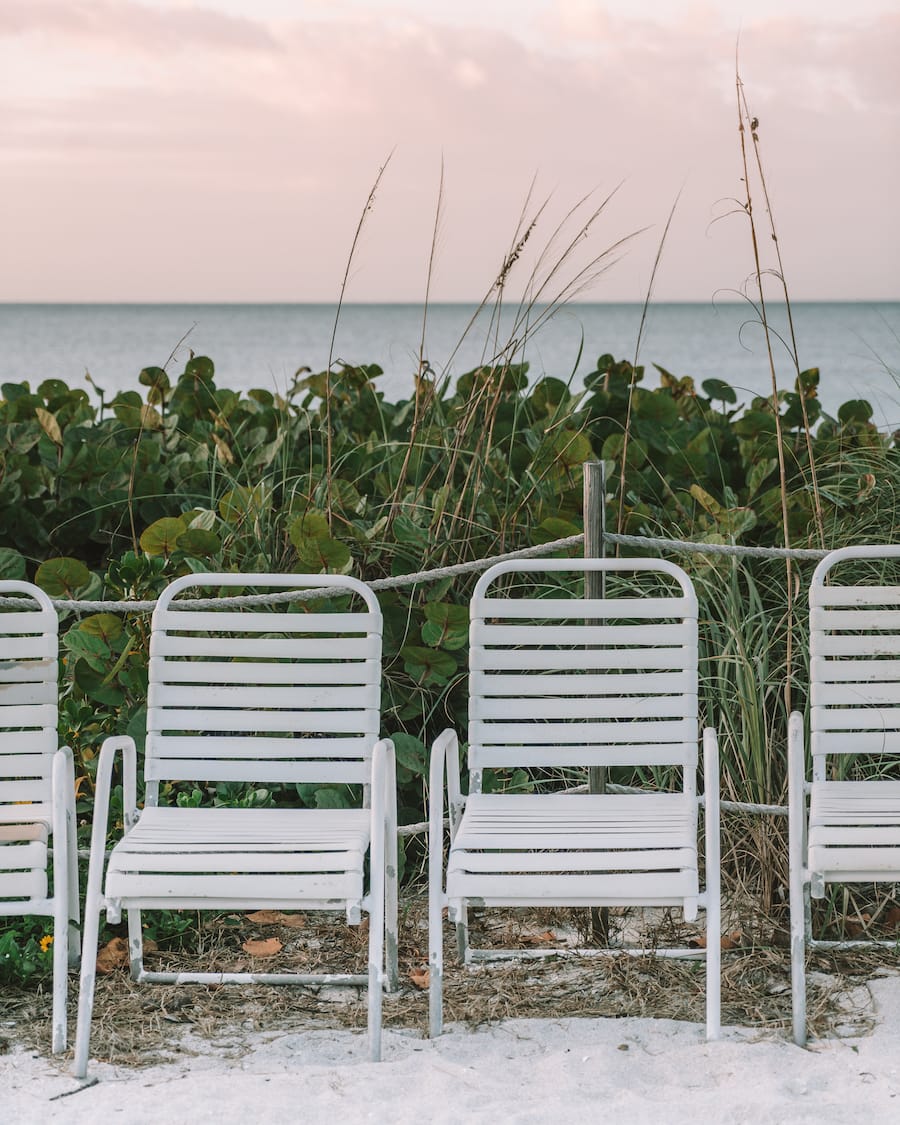 Check in to the Island Inn
There are tons of accommodation options on Sanibel Island, from hotels and small inns to condo rentals, but Island Inn has been consistently ranked #1 on Sanibel & Captiva islands and is the oldest hotel on Sanibel since 1895.
Staying here is true island living. We booked one of the beachfront cottages that literally opened out to the sand and it took us just seconds each morning to step out from our patio to take in the beautiful beachfront sunrise. I also have to give major props to their on-site restaurant Traditions on the Beach which was one of the best meals we had on the island.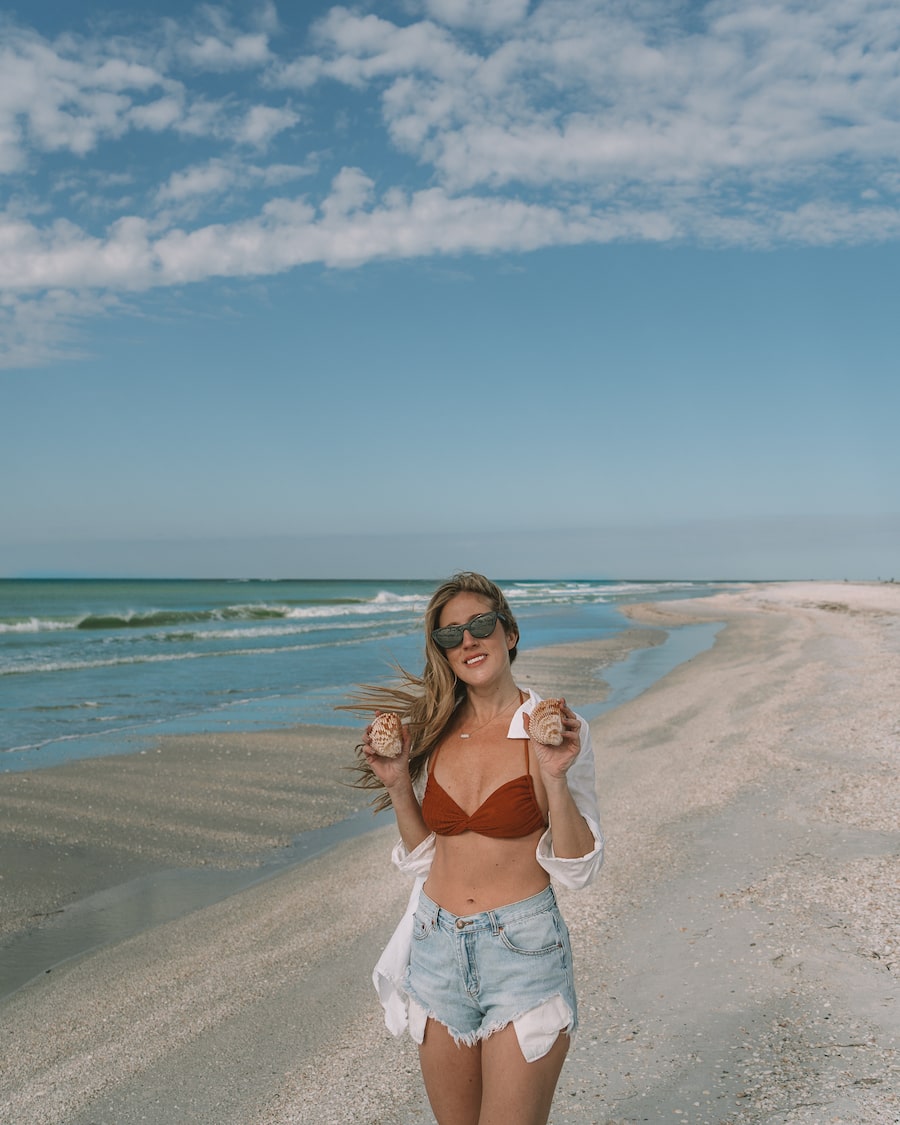 Take a Day Cruise out to Cayo Costa State Park
If Sanibel Island is known for anything, it's the abundance of beautiful seashells that cover the beaches here. If you're on the hunt for some epic shells to bring home as mementos from your trip, make sure to head out to Cayo Costa State Park for a day.
You can book a half day or full day excursion with Captiva Cruises who share history and fun facts about the area as you head out on the water towards Cayo Costa. Once docked, you'll basically feel like you've been dropped on a deserted island where seashells abound. We even found a handful of perfect sand dollars here. This is definitely one of the best things to do in Southwest Florida.
Try the Area's Famous Keylime Pie
Did you know that key lime pie is the official pie of the state of Florida? If you dine out anywhere here, especially in Southwest Florida, you'll pick up on this quickly—it's practically on every menu! Sanibel and Captiva Islands of course are no exception.
While I didn't have a chance to try every key lime pie on the island, we did enjoy a very, very good one at Keylime Bistro (I mean, key lime is in the name, so it's gotta be good right)?! This spot is conveniently located across the street from the Captiva Cruises dock, so we went straight here after departing from our Cayo Costa cruise excursion.
If you're truly on the hunt for the best of the best, some other key lime pies of note according to the internet can be found at Cip's, The Sanibel Grill, Paper Fig and Grandma Dot's.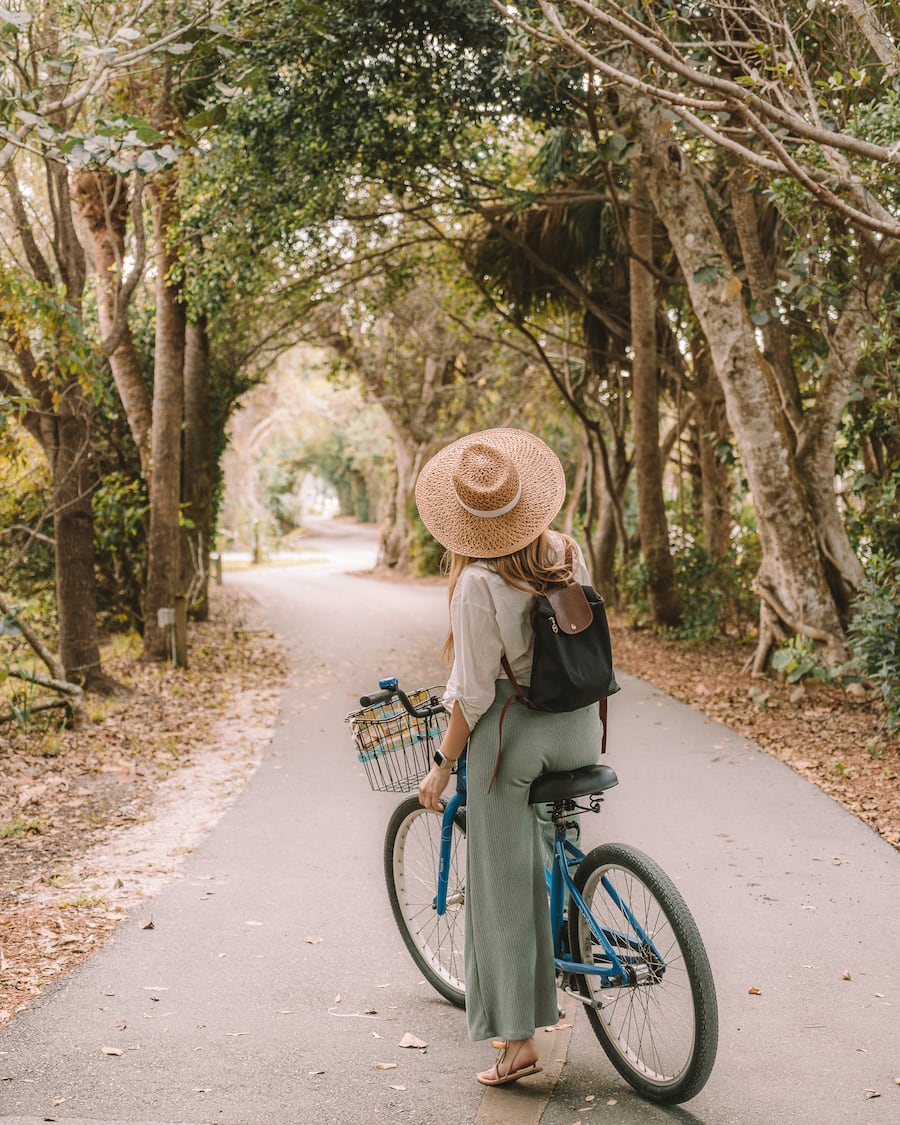 Take Advantage of 25 Miles of Bike Trails
As someone who has a mild fear of biking, I greatly appreciated Sanibel's commitment to being bike friendly. The island has been designated a Bicycle Friendly Community by the League of American Bicyclists and has over 25 miles of bike trails.
We rented our bikes at our hotel, Island Inn, and then set off for three hours, biking all the way out to the Lighthouse park and back, getting a great intro to the island (and workout!) in the process.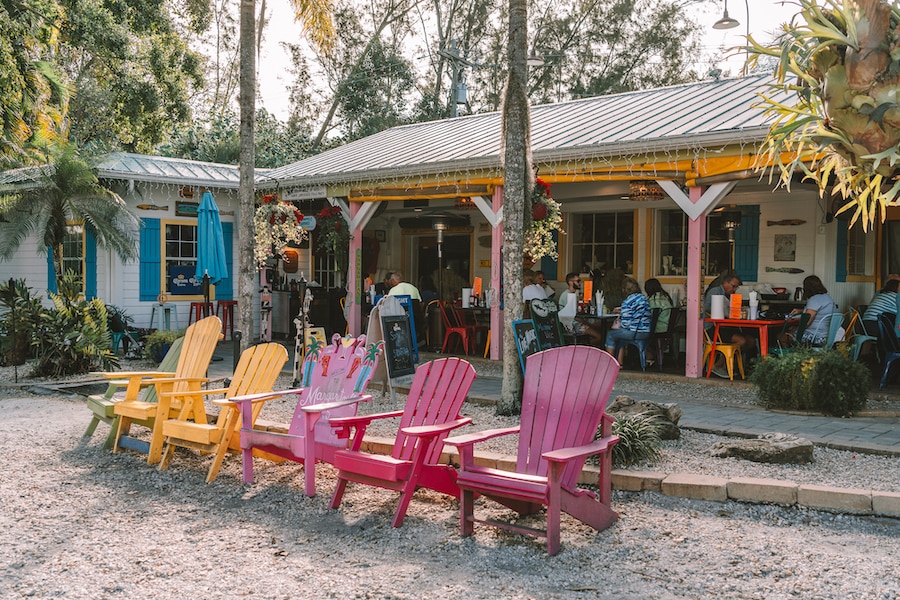 Breakfast at the Island Cow
If you're looking for a hearty meal with a plethora of options for everyone in your travel party, look no further. I don't think I've ever seen a more extensive menu in my entire life. Think heavy hitters like coconut french toast and hash brown benedict for breakfast to everything from seafood to sliders for dinner.
We came here for breakfast, but I feel like this would be a really fun spot for daytime drinks or later dinner as well, as they feature live music and have outdoor games on offer.
Watch Sunset at Sanibel Lighthouse Beach Park
For sunset on Sanibel, head to the Lighthouse Beach Park on the southern tip of the island, where you can enjoy a long stretch of sand with the backdrop of the island's historic lighthouse built in 1884. If the conditions are right, you might also get a show of kite surfers to boot. It costs $5/hour to park here, or you can bike like we did and park for free.
Book Dinner Reservations at the Mad Hatter
Probably one of the top two meals we had during our entire Southwest Florida trip was at the Mad Hatter. This fine dining restaurant has incredible service and a fun Alice in Wonderland theme (but don't worry, it's not overkill). Every single thing we ate here was delicious, from the goat cheese pillows and roasted garlic plate appetizer to the scallops.
Kayak Through the Mangroves in J.N. "Ding" Darling
This national wildlife refuge is home to a massive undeveloped mangrove ecosystem that a wide variety of birds and wildlife call home. To experience the refuge in the most peaceful way possible, renting kayaks or taking a kayak tour is ideal.
We opted for a kayak trail tour with Tarpon Bay Explorers who offer a wide selection of guided nature tours in the area. Our guide was super knowledgeable, but I did feel like the tour was a bit overpacked and we couldn't hear everything the guide was sharing. If you book with them you might want to inquire about the least busy days/times to see if you can get into a smaller group. Otherwise, I'd rent private kayaks to head through the trail at your own pace.
The Seashell Museum
As far as museums go, I have to say, this one was really cool. I spent many days in my childhood admiring beautiful seashells without giving much thought to how they were formed, where they came from, and the abundance of variety in them. Shells are literally nature's artwork and this museum proves it!
The Bailey-Matthews National Shell Museum allows you to get up close and personal with some live sea life (they have a designated touching station), and includes some really fascinating information about mollusks and their homes. This is a great activity to bring kids to as well, but every adult would enjoy this just as much.
Did this post inspire you to plan a trip to Southwest Florida? Let me know in the comments below!
***This post was sponsored by Fort Myers – Islands, Beaches and Neighborhoods, and The Paradise Coast, but as always, all of my opinions are my own and I would never promote anything I don't freaking love.***
---
Planning a trip right now? Don't miss my go-to websites for booking everything from flights and tours, to accommodation and more:
---