Want to know the best things to do in Sayulita, Mexico?
You're in the right place, because I'm about to give you all the deets. I just returned home from my second trip to this colorful surf town, and I can't wait to share all the amazing things to do in Sayulita with you.
Welcome to the ultimate travel guide for experiencing the best of Sayulita, Mexico!
Whether you're a surfer, art lover, wellness junkie, or beach bum, Sayulita has something for everyone. From the stunning beaches, such as Playa Carricitos and Playa Los Muertos, to fun hiking trails and the renowned Hidden Beach on Islas Marietas, this vibrant beach town is the perfect destination to visit for both adventure and enjoying some proper downtime.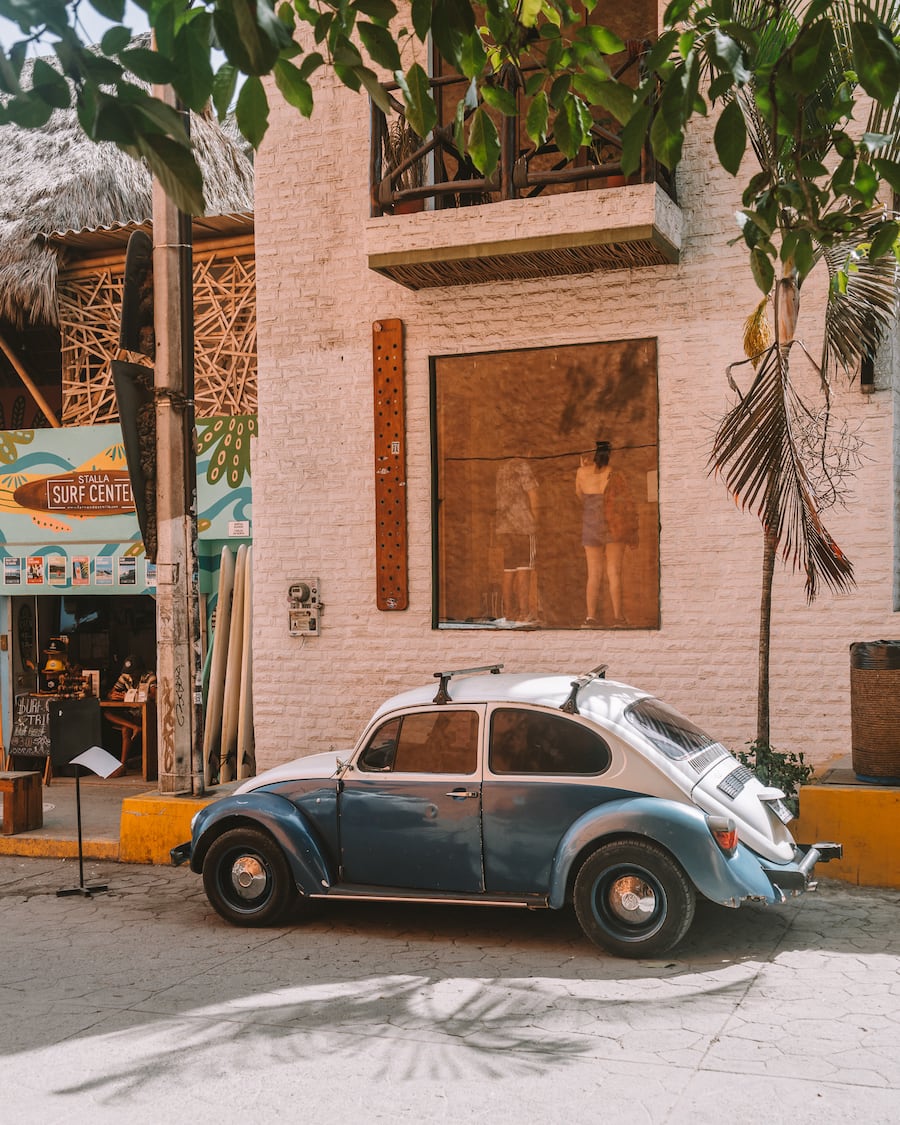 I do want to point out that one of the things I especially adore about Sayulita is that it's not the kind of place where you feel like you really need to do that much and check all the boxes! True relaxation is a key ingredient here to enjoying what makes Sayulita special.
So take a handful of top bucket list items from this list and then leave all the rest, so you can have plenty of time to relax and soak up the essence of the Nayarit coast in all its beauty.
In addition to highlighting the coolest things to do in Sayulita, make sure to stick around to the end of the post where I'm sharing some invaluable travel tips to help you get the most out of your trip. From the best time to visit to how to get to Sayulita, I've got you covered.
OK, let's dive in so you can start planning your trip to this charming Pueblo Magico.
The Best Things to do in Sayulita, Mexico
Keep in mind as you read this post that one of the absolute best things to do in Sayulita is just RELAX, plain and simple. The town of Sayulita is small, and while there is plenty for you to fill your days with, I highly recommend you don't try to do too much here. It's not necessary.
Instead, book a beautiful hotel and enjoy your downtime breathing in the salty air of the Riviera Nayarit coastline.
Explore Town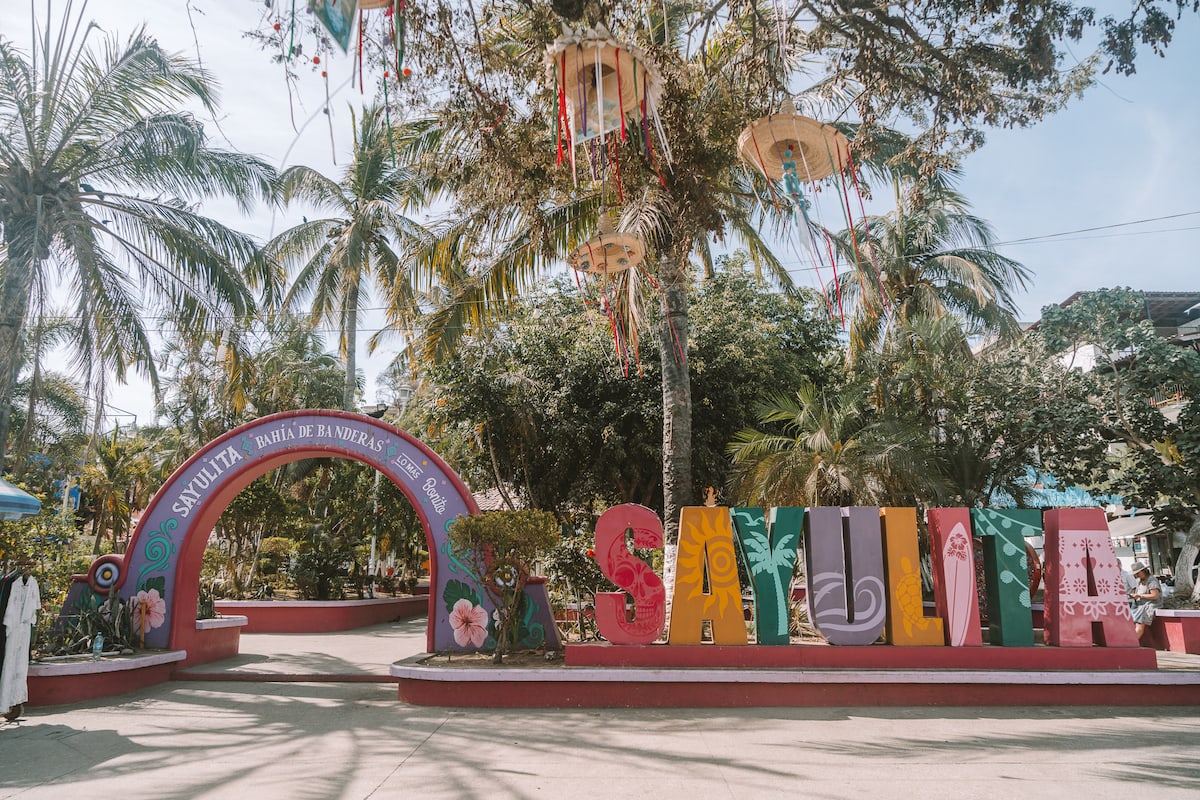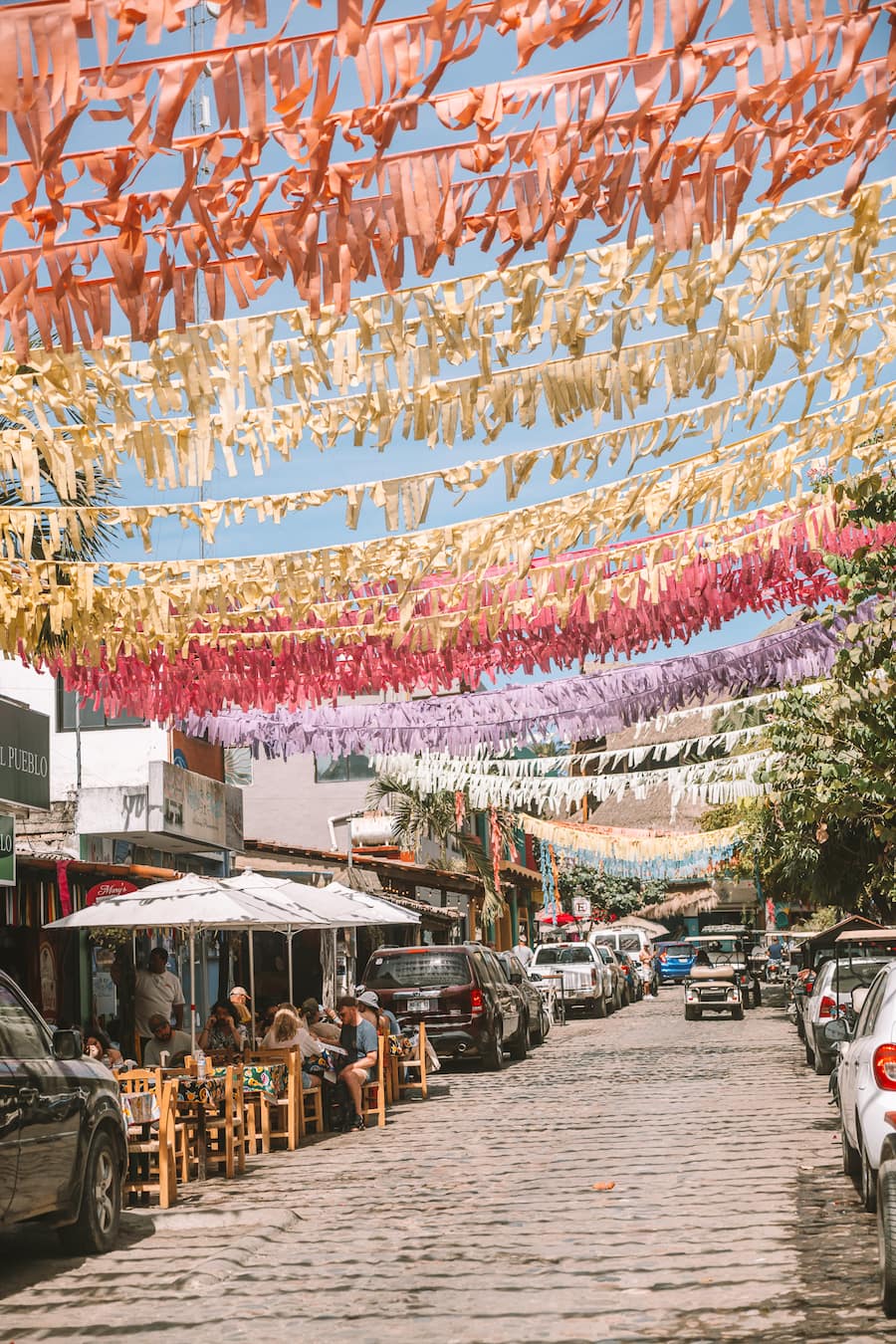 There's a reason why Sayulita was designated a Pueblo Magico or "Magic Town" by the Tourism Board of Mexico—it's one of the most charming small towns in Mexico.
The first thing you should do when you arrive in Sayulita is pop into the town square and get a feel for the area. It's small but adorable, with murals, street art and crafts visible at every turn.
Don't miss getting lost a bit and wandering off the most well-trodden roads as there are some hidden gems and cute shops to be discovered throughout.
Take a Boat Tour to the Hidden Beach in Marietas Islands National Park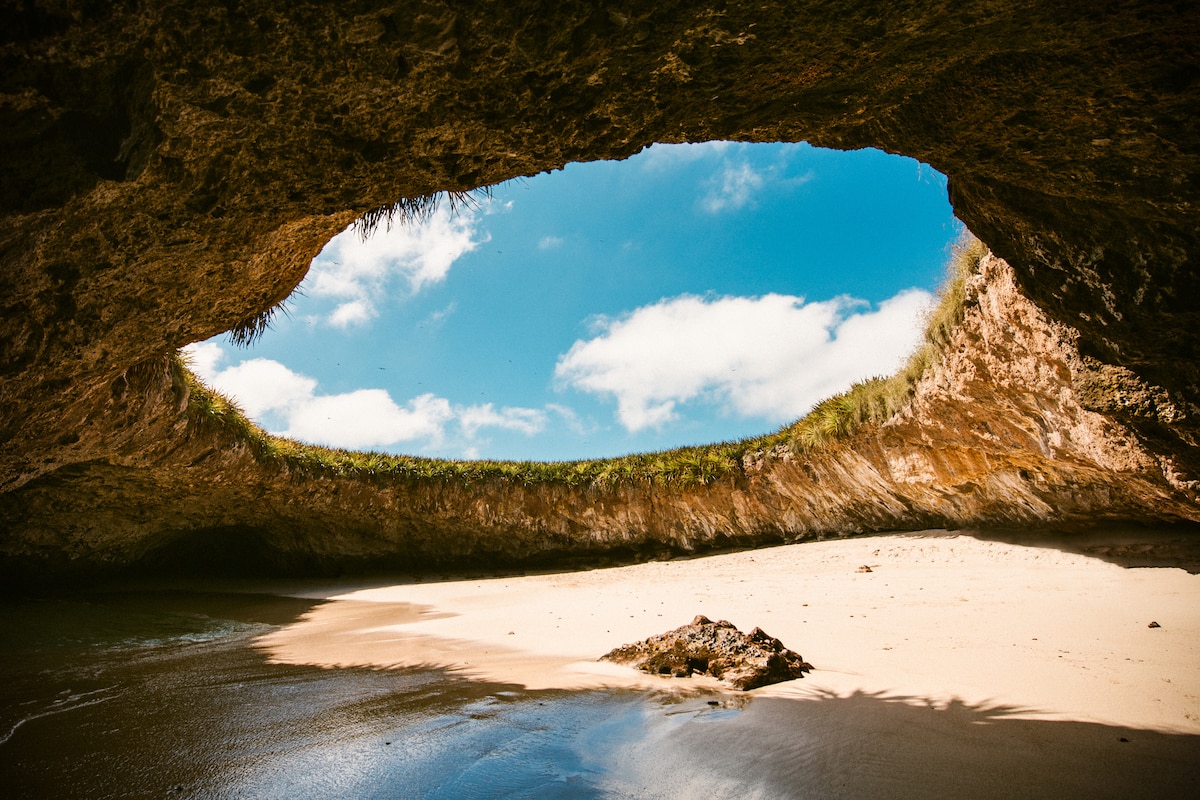 If you're looking for the #1 bucket list item to experience while in Sayulita, this is it. This hidden beach looks straight out of a movie and requires visitors to swim under a cave to reach it.
Plus, Marietas Islands are part of a national wildlife and marine reserve, making it an incredible destination to spot birds and marine life.
Since this secret beach is located inside a National Park and daily visitors are limited, you have to book a tour to visit—and they sell out fast, so make sure to book early!
I'm going to tell you about the best tour to book here, because even though some tours take you into the national park, they won't actually take you into the hidden beach, which would be a huge bummer in my opinion.
This is one of the only tours where you actually get to swim up to the hidden beach.
The only downside to this tour is that is leaves from Puerto Vallarta, so it's a bit of a drive from Sayulita to the meeting point (about 1 hour).
If you'd prefer to leave from Sayulita, this small group snorkel tour is a great option, though the hidden beach isn't always guaranteed—so make sure to check with the operator, as this can be dependent on weather, permits, etc.
Hike to Malpaso Beach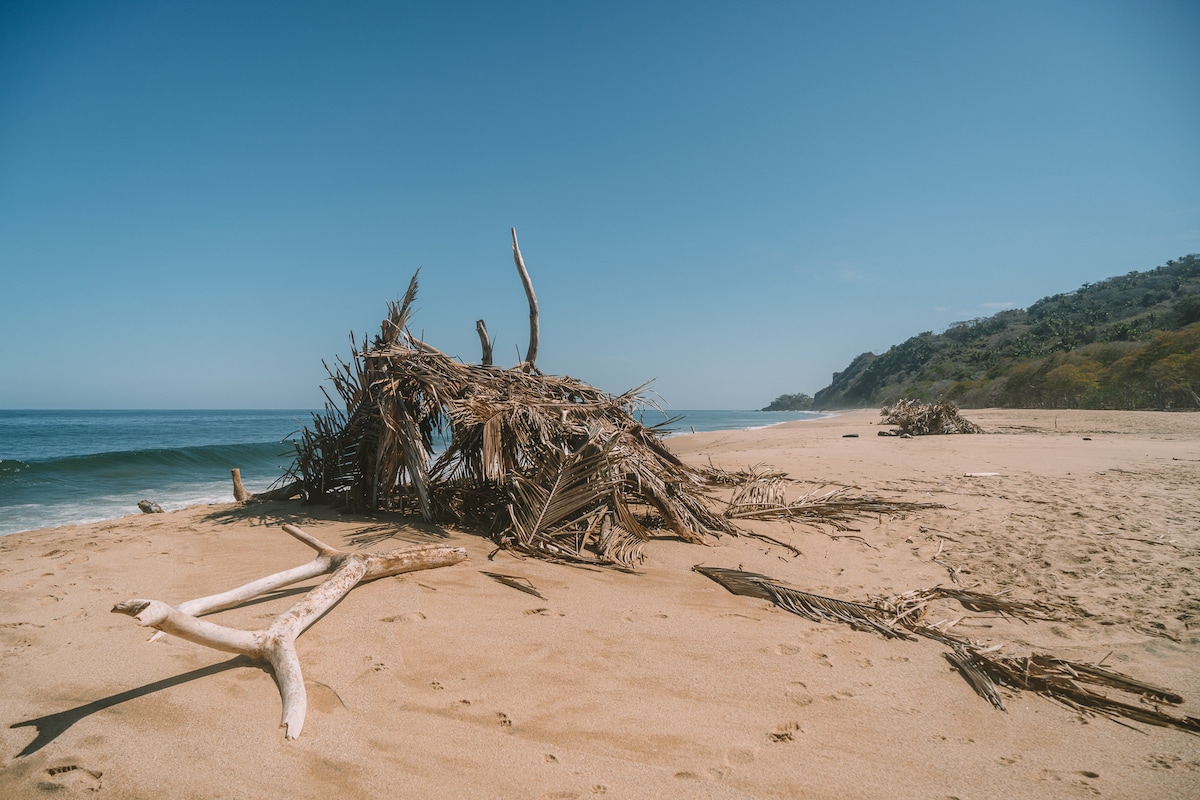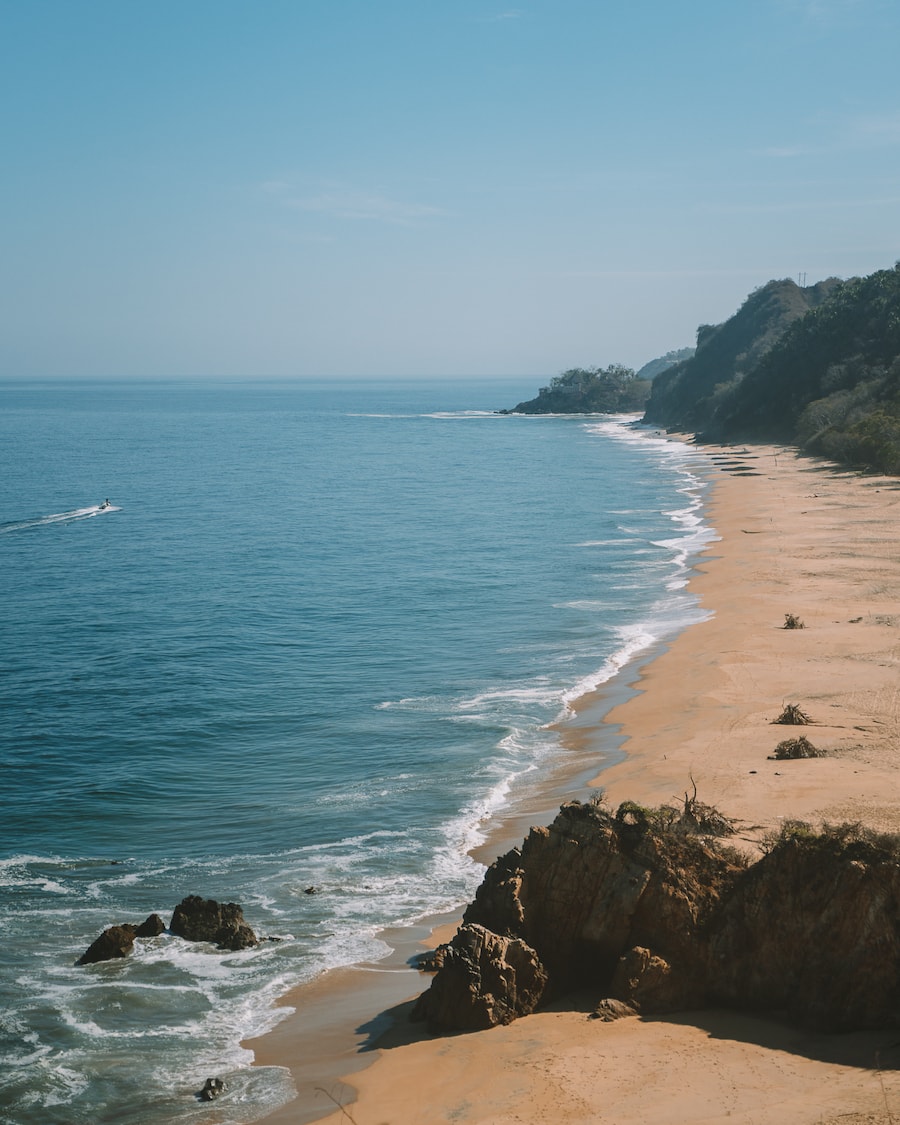 Playa Malpaso is a pristine stretch of sand surrounded by lush jungle, located just a short distance north of Sayulita's town center. This one is worth visiting for its secluded location and dramatic beauty.
The beach is only accessible by foot, which is great news for those who want some peace and quiet—when we came here in the middle of the day there were literally only two other people around!
While swimming here is not ideal due to rough surf, it's great if you're looking for a romantic spot for a picnic or a quiet place to read a book.
There are also a few shaded structures from which to seek solace from the sun. Whatever you choose to do here, Malpaso Beach is a hidden gem in Sayulita that should not be missed.
To get here, you'll need to hike from the northernmost part of Sayulita Beach over a headland trail and onto a jungle path that will dump you onto Malpaso.
It's a fun adventure in and of itself, and the best part of the trail is the overhead views it gives you looking down onto Playa las Cuevas and Playa Malpaso in the distance.
Go on a Taco Tour
While there are a handful of great restaurants in Sayulita, if I'm being completely honest, I wouldn't consider it a foodie destination compared to other places in Mexico like Oaxaca and Bacalar Lagoon. With that said, what Sayulita does excel at in spades are (not surprisingly)—street tacos!
Going with traditional Mexican fare in Sayulita is your best bet and the tacos do not disappoint. If you want to do a fun al pastor street taco comparison, head to Tacos Al Pastor Tal Ivan and Tacos de Pastor Diaz, which are across the street from each other.
My favorite spot used to be Ivan's, but on my second trip back I've decided that Tacos de Pastor Diaz takes the cake!
Another can't miss taco spot is El Itacate (pictured above) which is more of a sit down restaurant and serves hearty tacos that are plentiful in meat portions.
Want to join a fun taco tour led by a local Mexican guide? This is the perfect taco tour to book, especially if you're a solo traveler looking to meet new friends.
Go Horseback Riding
If riding horseback through the jungle trails and beaches of Sayulita sounds magical to you, then make sure to book this bucket list experience before your arrival in town.
This small group tour looks incredible, with the option to ride horseback during the day or at sunset, and then cap off your experience with a local tequila tasting.
Grab a Photo at the Iconic Slap Street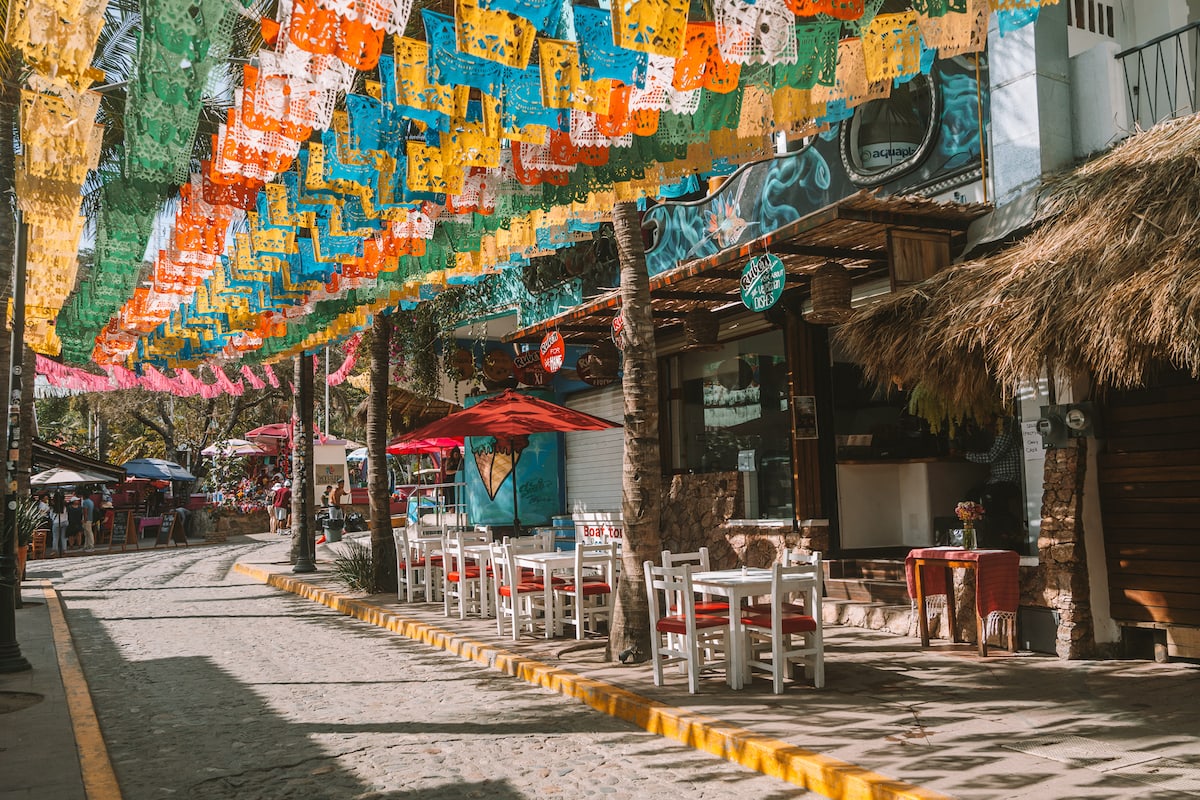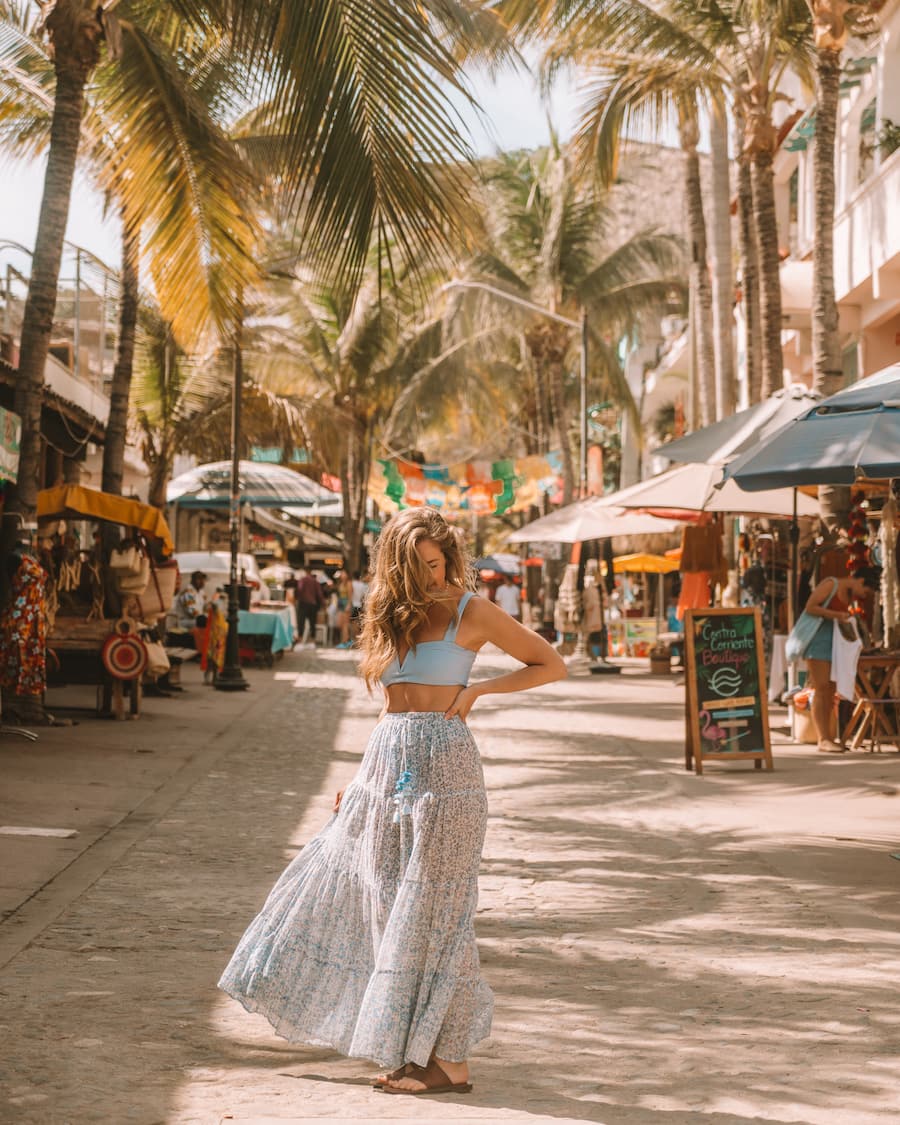 You can't go to Sayulita and not take a photo in front of the iconic rainbow colored flag street, AKA Slap Street. This narrow road connects the center plaza of town to the beach and is filled with fun flags surrounded by palm trees.
Head here in the early morning for the best photos without the crowds!
Book a Ziplining or ATV Adventure Tour
You've made it to the jungle, so let's make sure you actually see it properly! One of the best ways to do this is via zipline, and if you have yet to experience this kind of adventure, it's a must-do during your trip to Sayulita, especially if you're seeking a bit of an adrenaline rush.
This top-rated ziplining tour in Sayulita features 13 different zip-lines and four suspension bridges, reaching heights as tall as 125 meters above sea level. As an added bonus, you even get a tequila tasting at the end of your tour, and they offer hotel pickup!
For even more adrenaline-inducing adventures, this ATV tour will give you the ride of your life, exploring both Punto Mita and Sayulita via 4WD UTV. If you've been itching to get beyond the Sayulita roads where your golf cart can go, then this is the perfect off-road opportunity.
Watch Sunset from Carricitos Beach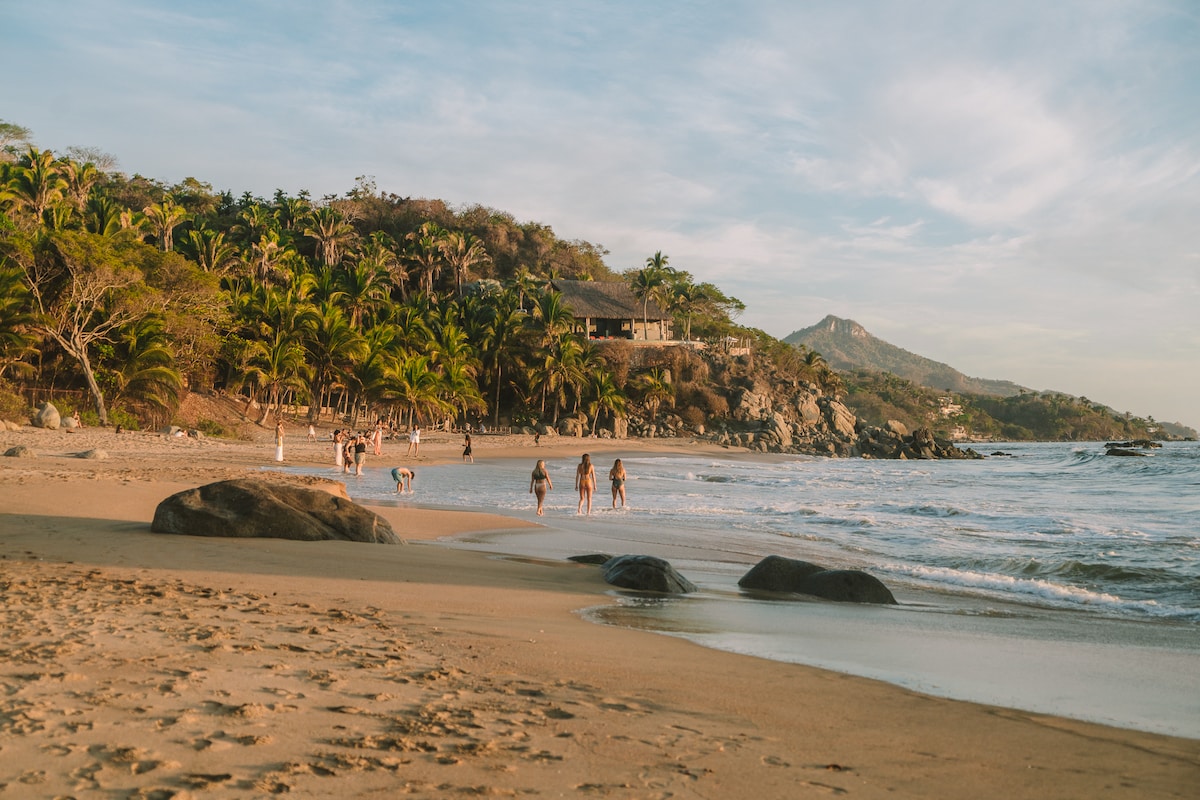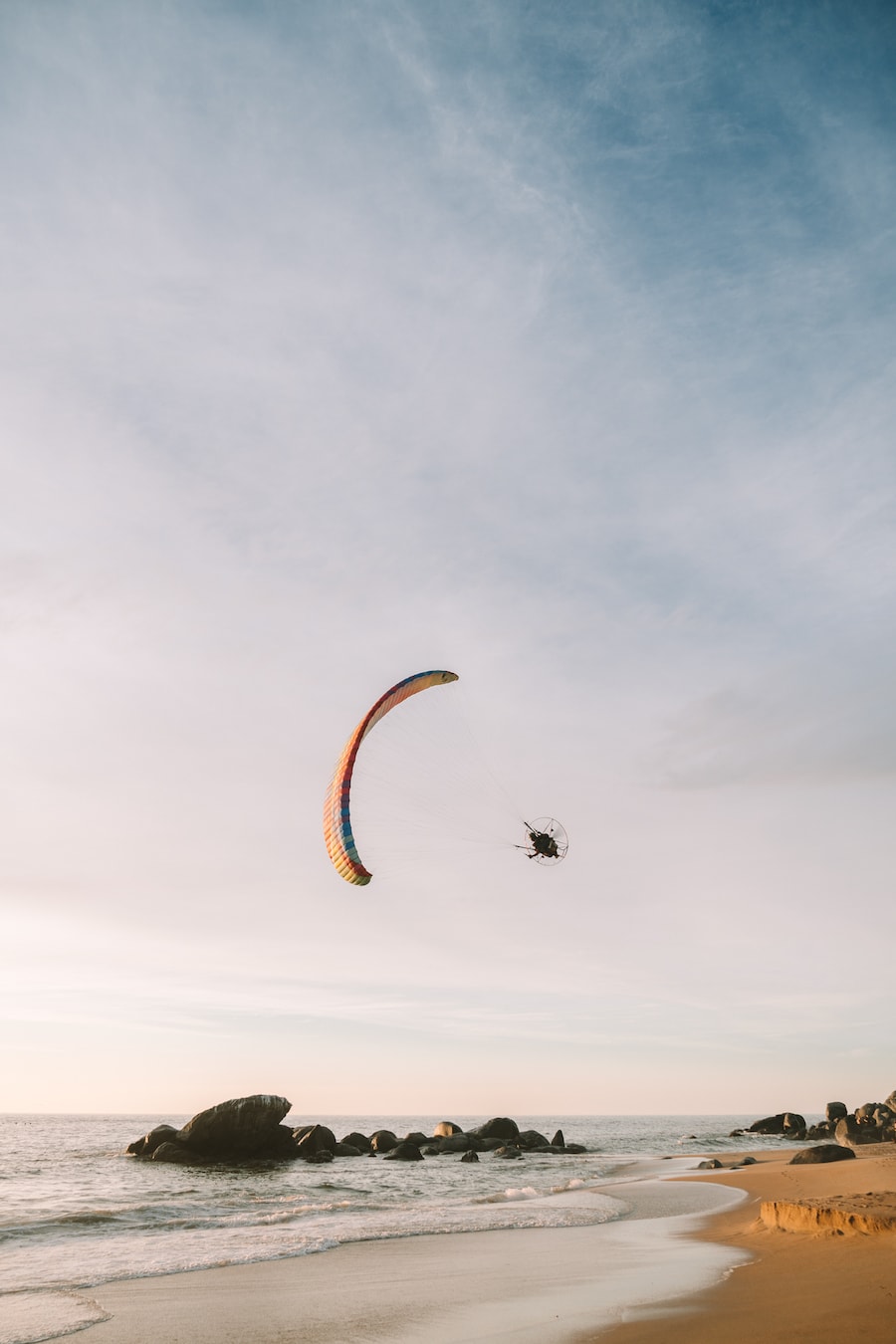 This is the most beautiful beach in Sayulita in my opinion, and the best one to watch sunset from due to its west facing location! With waves crashing against giant beach boulders and views of Monkey Mountain in the distance, it's truly breathtaking.
The added bonus of visiting Carricitos Beach is the lack of hustle and bustle from tourists. Due to its secluded location, it still remains a local's beach, making it the perfect spot for relaxation without the chaotic atmosphere of vendors selling souvenirs or crowded beach umbrellas.
How to Get to Carricitos: You can get to Playa Carricitos via taxi, car, golf cart or on foot, but the final section is a private road that must be walked (about 20 minutes).
You can find a road to Carricitos listed on Google Maps, at which point you'll see a sign for a private road where you'll need to park your car/golf cart and take the rest on foot. From here, there's a dirt road where you'll eventually spot a foot path to the right marked by a doorway with beach signage. From here, it's just a short steep path down to the beach.
Hike Monkey Mountain
If you're up for a challenge and want to see some of the best views in Sayulita, you need to hike Monkey Mountain (or Cerro del Mono).
This is the hardest hike in Sayulita—a little over 4 miles round trip—and it can be intense, especially if you're not used to hiking in hot and humid weather. But once you reach the top, you'll be rewarded with epic panoramic views of the town and the surrounding jungle.
Note that if you're in Sayulita during the rainy season (between June and October), the trail is inaccessible due to rains and also extreme heat.
If it's your first time to the area and you have concerns about following the trail on your own, you can hire a local guide. This is an ideal way to go as the trail dips in and out of private property and includes several confusing forks and rope sections that can be challenging to navigate.
Especially if you're looking to catch sunset at the top, it's best to hike down after with a local guide. Book your guided Monkey Mountain hike here.
Take Surf Lessons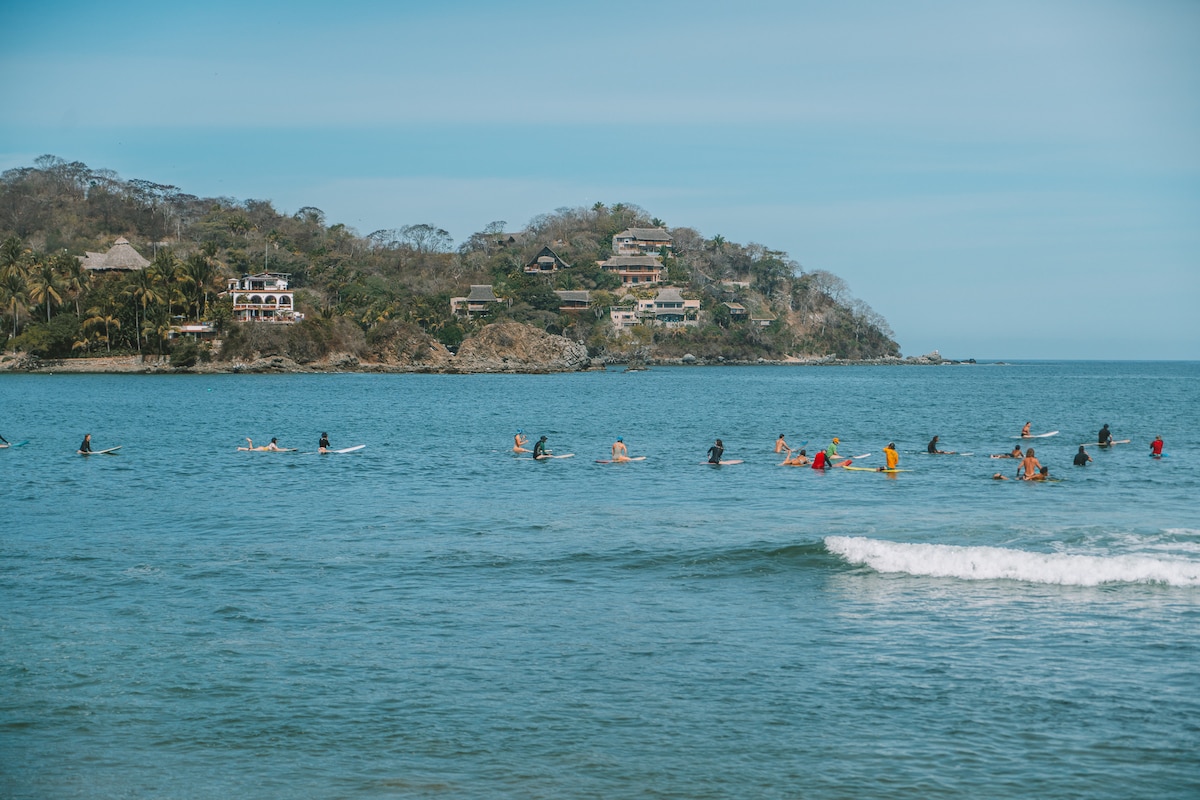 If Sayulita is known for anything, it's the laidback surf culture, and the waves in Sayulita are perfect for beginners. For this reason, a lot of new surfers flock to Sayulita to learn the basics.
If you're looking for the best local surf school, WildMex Surf and Adventure has the top ratings on TripAdvisor and offers private surf lessons here.
Chill Out at a Sayulita Resort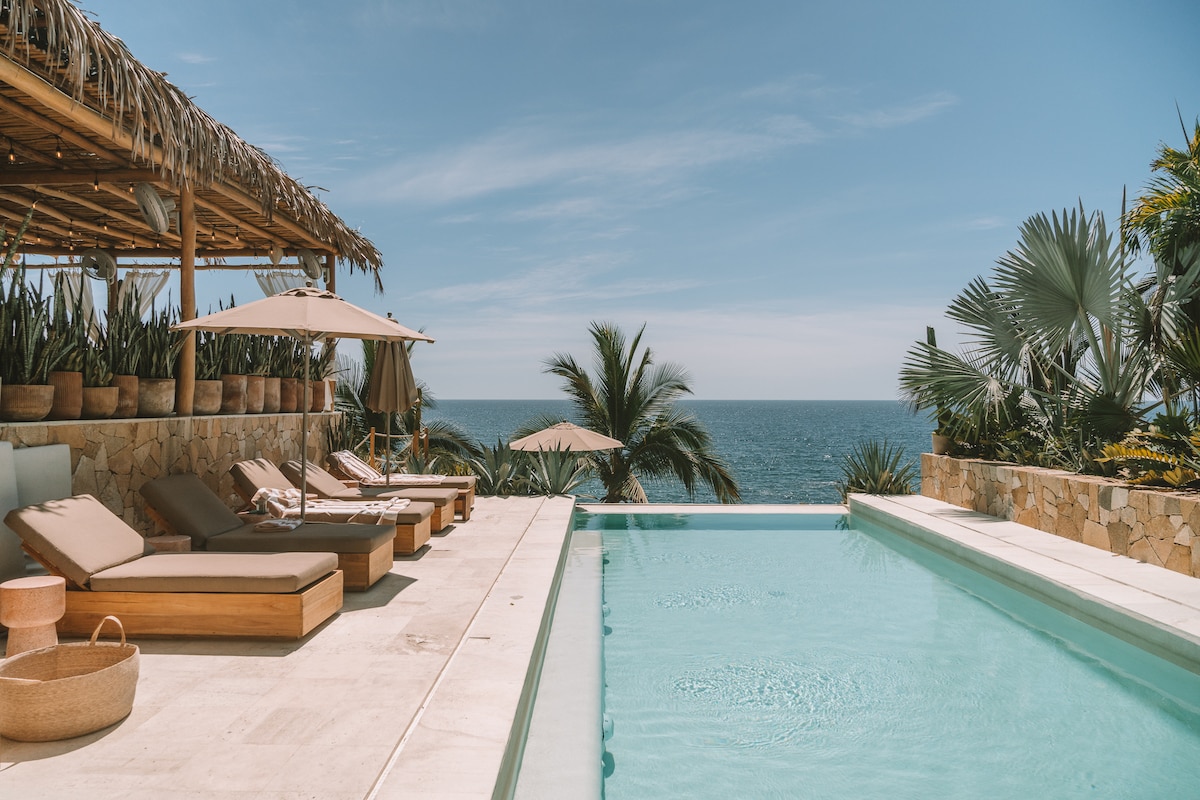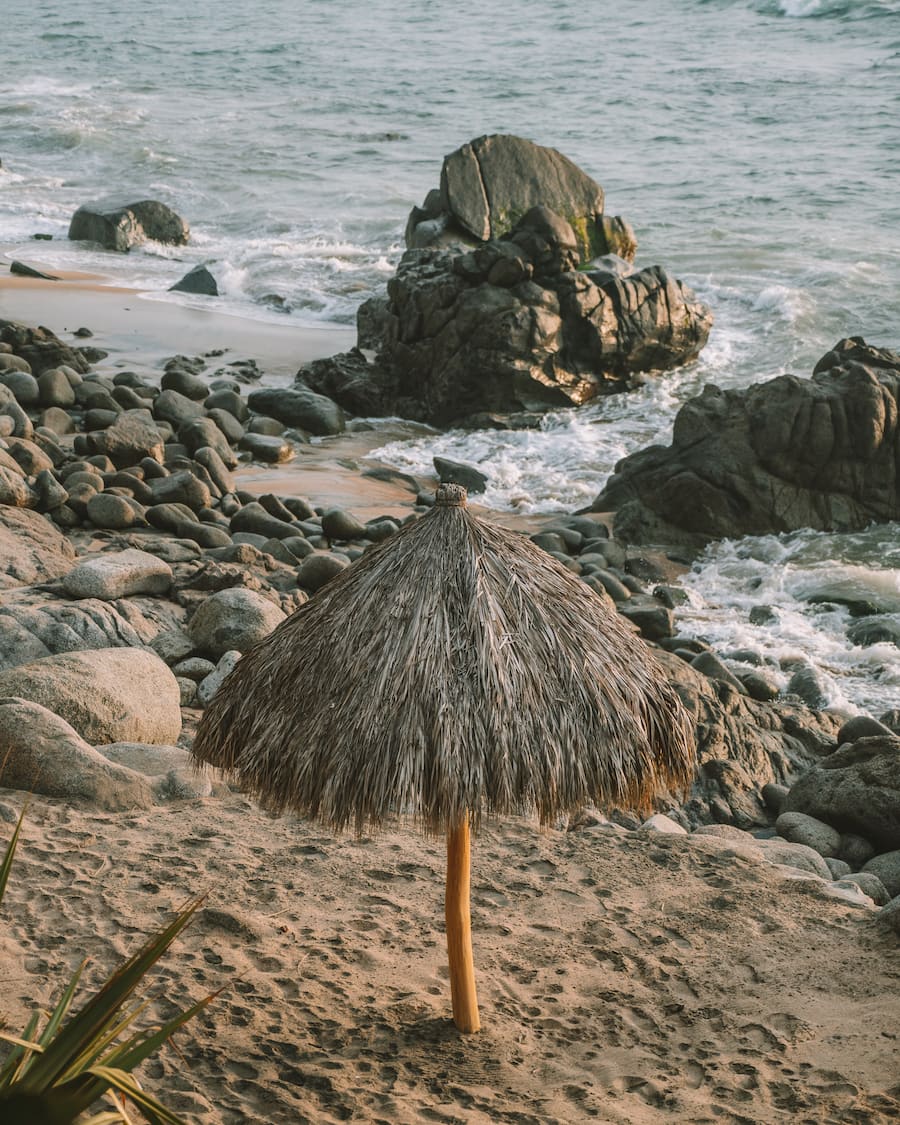 Ah, one of my favorite things to do in Sayulita: just chill. While there are some cute spots to stay in Sayulita town like Selina and Petit Hotel Hafa, I really recommend booking more luxurious accommodations on the coast so you can make the most of the beauty of Sayulita.
I can't recommend La Joya enough—it's a boutique hotel perched on a hill overlooking the ocean, so you get the perfect combination of jungle meets the sea. Plus, it's west-facing, so sunsets here are epic.
They have a gorgeous pool that looks right out onto the ocean, and we spent several days here with a book in hand, soaking up the sun—and their insanely delicious Urrraca mocktail made of lychee, coconut cream, lime juice and mint leaves.
Explore Sayulita Nightlife
When the sun sets in Sayulita, the surfers come out to party, and if you stick around for awhile, you'll probably start to notice the same characters popping up over and over again at the local haunts.
If you want to experience the best of Sayulita nightlife, don't miss Yambak, which is a great little craft brewery that does 2 for 1 Tuesdays.
Bar Don Pato next door is a fun spot for salsa and dancing (it's more of a late night spot that opens at 8 PM and goes 'til 3 in the morning).
For a more relaxing and cozy evening out, head to Escondido Bar which has the best craft cocktails in town.
Take a Day Trip to San Pancho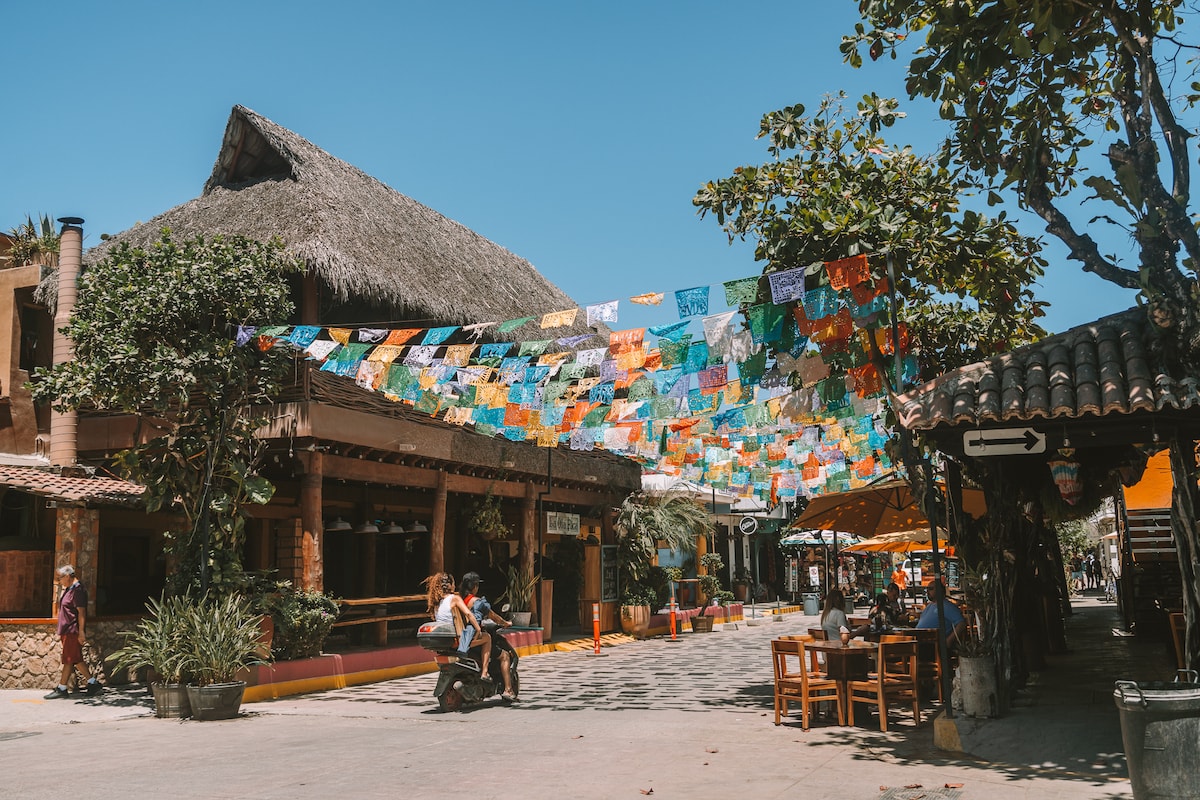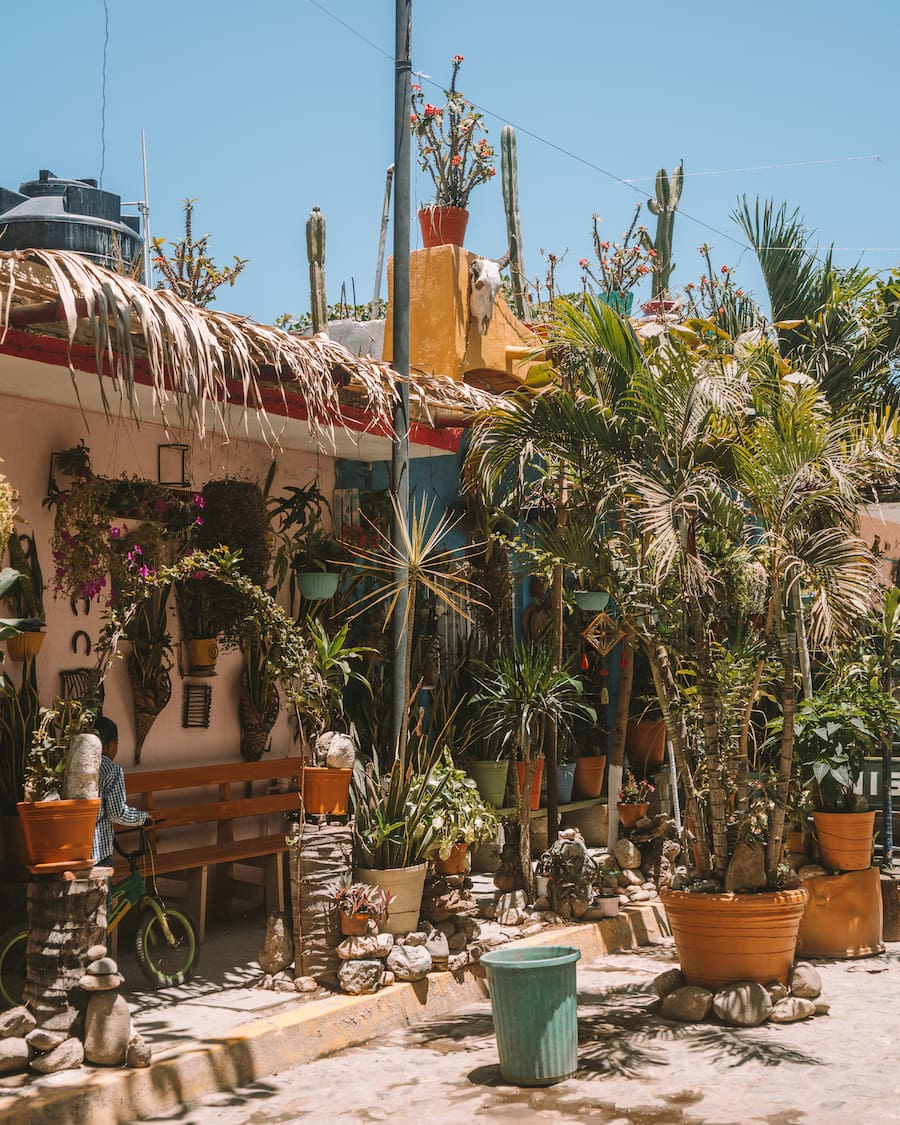 San Pancho (or San Francisco) is a charming and laid-back coastal town located just 15 minutes north of Sayulita. A lot of locals refer to it as what "Sayulita used to be," before the busy crowds started rolling in.
Taking a day trip to San Pancho is a great way to escape the hustle and bustle of Sayulita and enjoy a more relaxed and authentic experience of Riviera Nayarit.
One of the top reasons to visit San Pancho is to check out its pristine beaches. The town's main beach is a picturesque crescent-shaped stretch of white sand that's great for swimming, sunbathing, and surfing, with rental options available for surfers.
Apart from the beaches, San Pancho is also home to a variety of art galleries, boutiques, and restaurants, and it's a great spot to chow down on some fresh seafood and shop local artisan goods.
Go Whale Watching
While this is seasonal (the best time for spotting whales is between December and April), this is a must if you're traveling to Sayulita during that time. Humpback whales mate and breed in the area during winter, and there are tons of whale watching cruises that go out each day.
However, if you want to join the absolute best tour led by Sayulita's first and only pure whale watching and research company, make sure to book this tour.
La Orca Sayulita are the real deal and will make sure to take you on a whale watching adventure in the most ethical way possible. Plus, they avoid the overly crowded Banderas Bay, where most of the other boats go.
Shop for Local Artisan Goods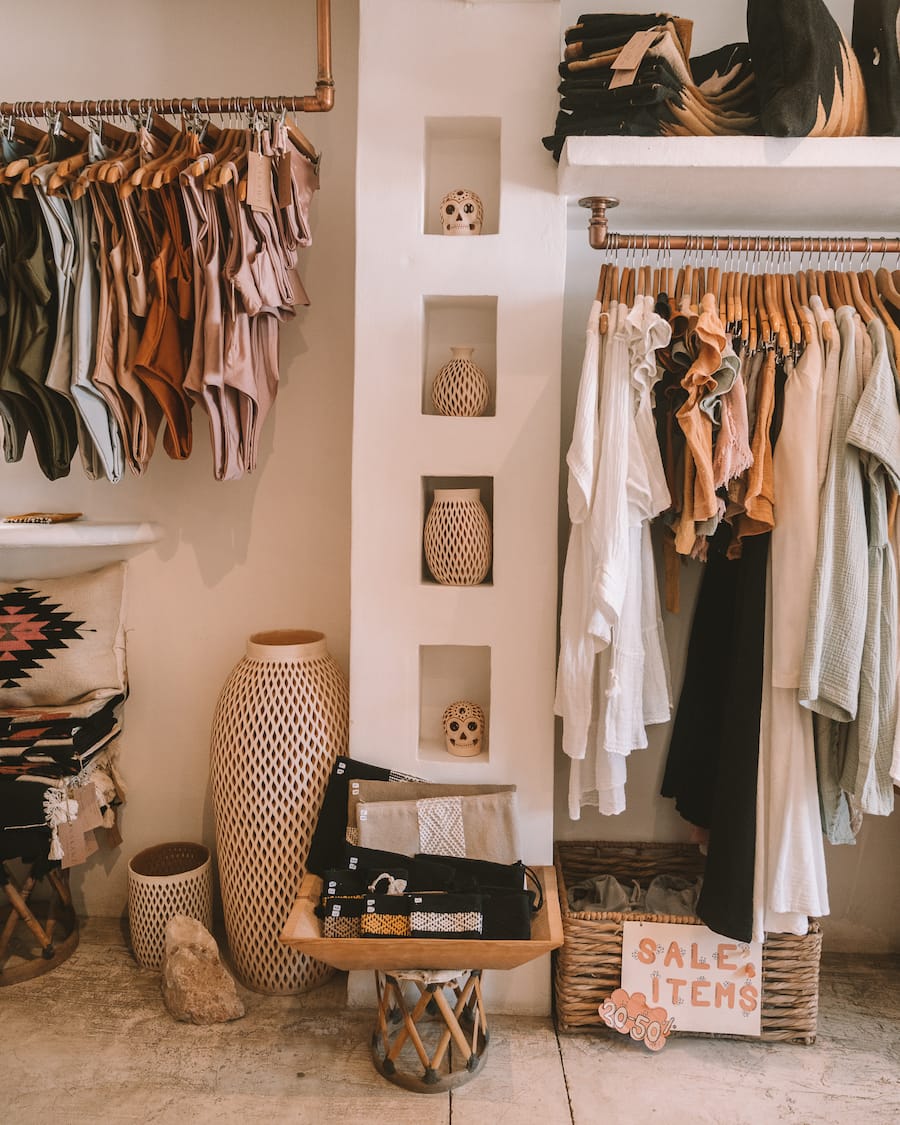 I go crazy for shopping in Mexico, and Sayulita does not disappoint. There are so many cute shops with local and one-of-a-kind artisan goods for you to take home—that is, if you've left room in your suitcase.
A few favorites not to miss: Project Artefackto, Nakawe Trading, and Calima were some of my top bookmarked spots.
Join a Sunset Booze Cruise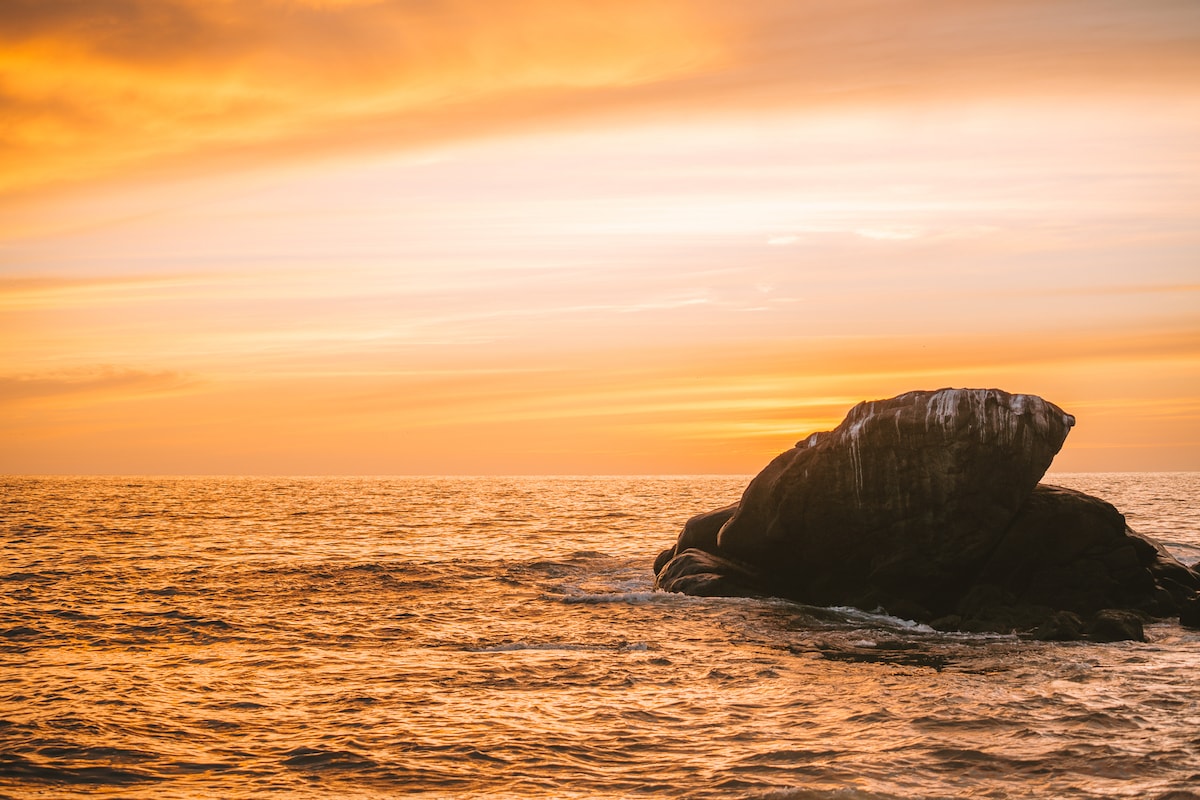 Because everyone deserves to have a little extra fun on their Sayulita vacation, and there's no better way to enjoy a cocktail than aboard a luxury mega yacht.
There are several companies that charter booze cruises around the bay, but this sunset yacht cruise is the best of the best, offering a three hour cruise with open bar as you sail along the coast of Puerto Vallarta.
Spend the day at Playa de Los Muertos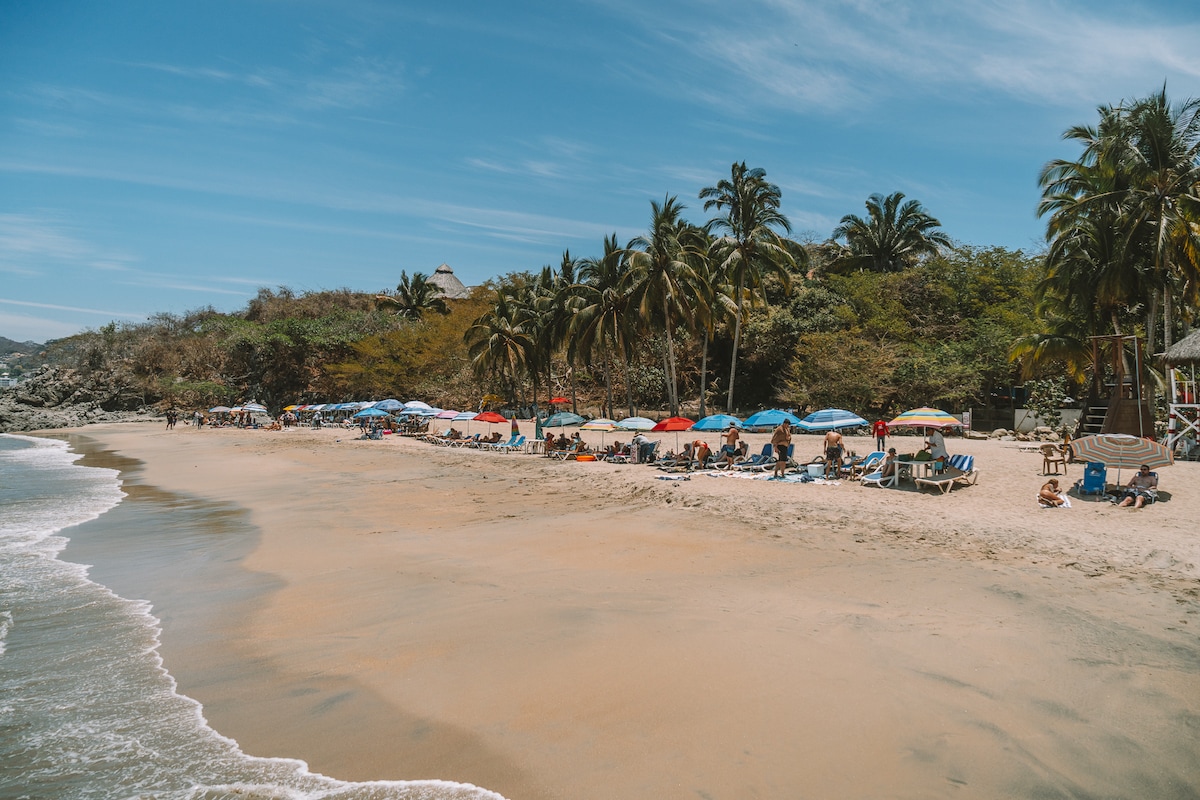 One of the most popular beaches in Sayulita, Playa de Los Muertos, is a must-visit for anyone looking to experience the beauty of Sayulita's coast in an area that feels a bit more tucked away.
The beach's name translates to "Beach of the Dead" as it's next to a cemetery, but there's nothing morbid about this lively stretch of sand.
The beach is famous for its stunning rock formations, which add an element of drama to the landscape, and its ideal location for swimming, snorkeling, and kayaking. Visitors can also rent lounge chairs, umbrellas, and paddleboards from the beach vendors and even order drinks.
Getting to Playa de Los Muertos is easy, as it's only a short walk from Sayulita's town center. Visitors can take the main road leading to the north end of town and continue walking until they see a sign indicating the beach's entrance.
Alternatively, visitors can opt to rent a golf cart or take a taxi/car to the beach where there's a parking lot for a small fee.
Grab Breakfast in Town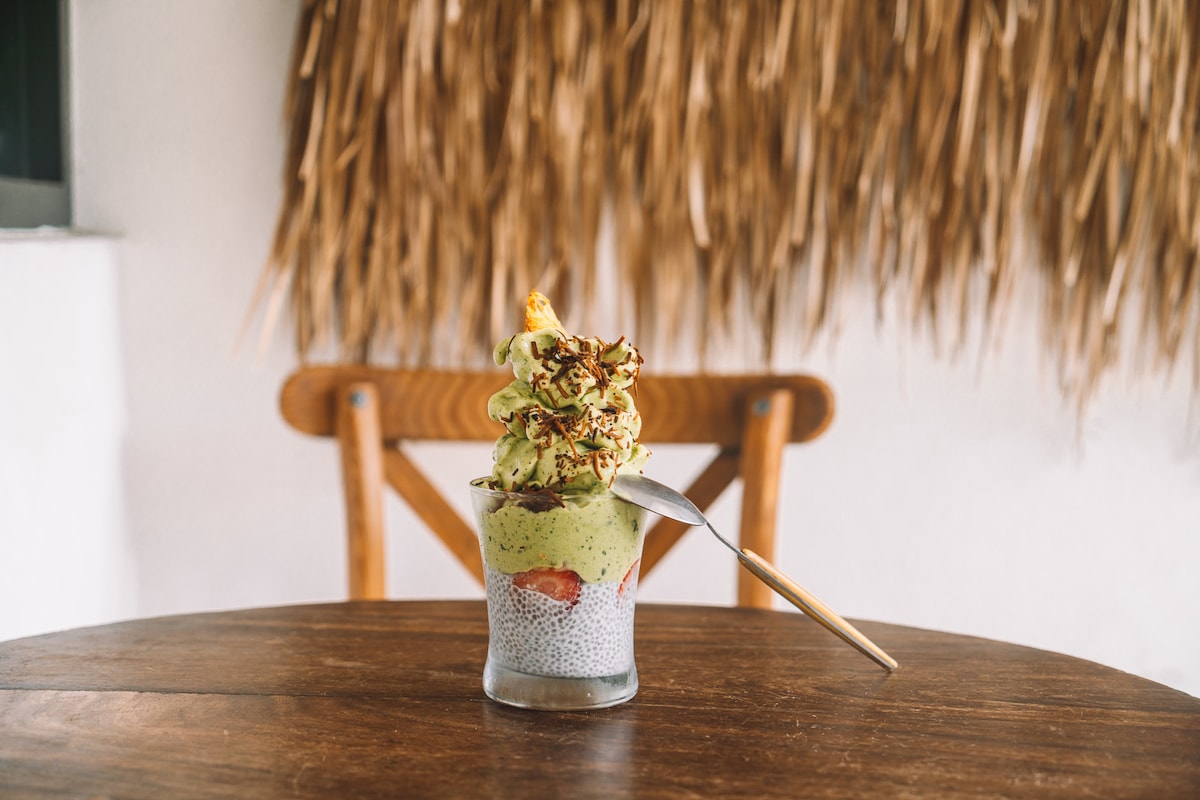 Other than street tacos, another area that Sayulita gets right is its breakfasts. Whether you're looking for healthy, organic chia bowls or variations of chilaquiles, this town has got you covered.
For healthy brekkie, head straight to Anchor Cafe or Organi-K. Other favorite spots for breakfast are Miscelanea Cafe (which is known for their chilaquiles), Yah-Yah, and El Original for a traditional Mexican breakfast.
Join a Yoga Class
A huge part of the Sayulita tourism scene centers around wellness, and of course plenty of people come to Sayulita take part in yoga retreats, healing modalities and even psychedelic journeys.
A yoga class is a perfect low-commitment entry-point for you to experience that side of the Sayulita scene.
Whether you book a yoga class through your resort or take a class in town, this is the perfect way to soak up the calming energy of Sayulita in my opinion. This yoga class meets hiking tour looks super fun and includes a scenic walk to a secluded beach, where you'll complete a nature-filled yoga session.
Visit the Beach Where Bachelor in Paradise is Filmed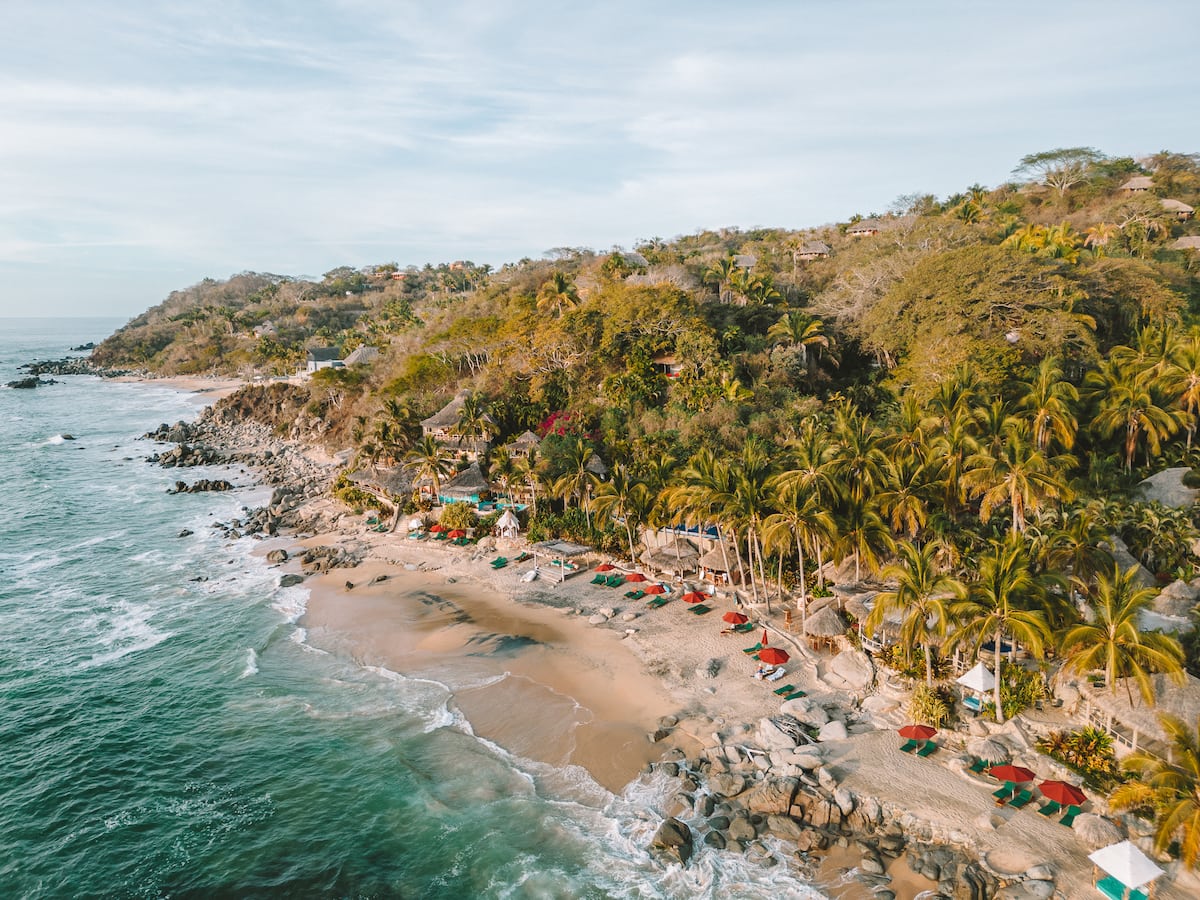 For fans of Bachelor in Paradise, you won't want to miss an adventure down to Hotel Playa Escondida, a boutique hotel set along a private stretch of beach in Sayulita, which coincidentally was right next to our hotel (La Joya)!
Of course, if filming is in session you'll probably be out of luck, but if you can gain access, word on the street is that the guacamole at the oceanfront restaurant is phenomenal.
Take Part in a Baby Turtle Release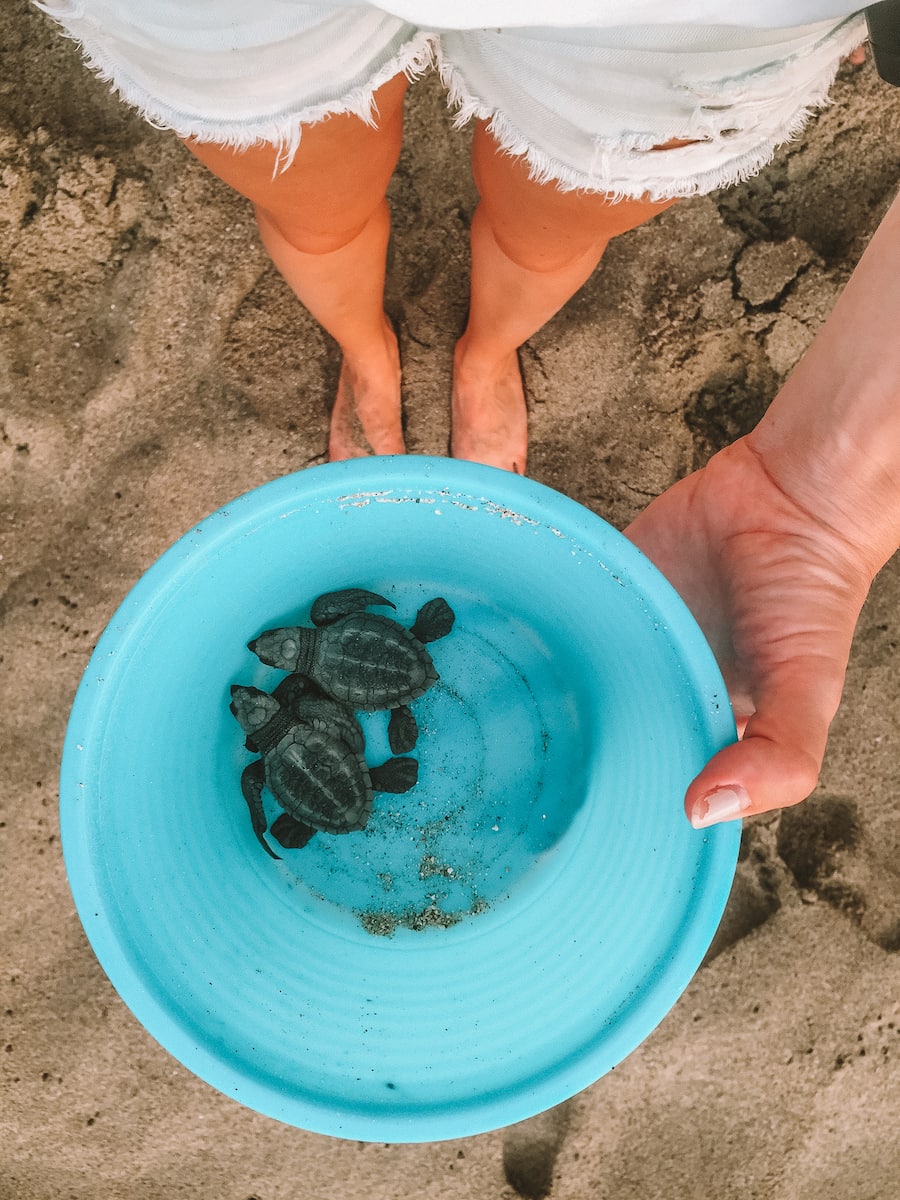 Did you know that female sea turtles return to the exact location where they were born in order to lay their own eggs?
That's why it's so important to preserve every turtle's natural habitat, which is the main goal of the Sayulita Turtle Camp, an environmental conservation organization who educate visitors and locals about preservation and protection from poaching.
One of the most beloved activities that visitors can take part in to support this organization is a sunset baby turtle release. I was able to do this on my first visit to Sayulita, and it was such a unique experience I'll never forget.
I mean, if hundreds of baby turtles charging towards the sea at one time isn't enough to make your heart melt, then I don't know what will.
Visit here to find out how you can donate or volunteer with the Sayulita Turtle Camp.
Do a Mezcal or Tequila Tasting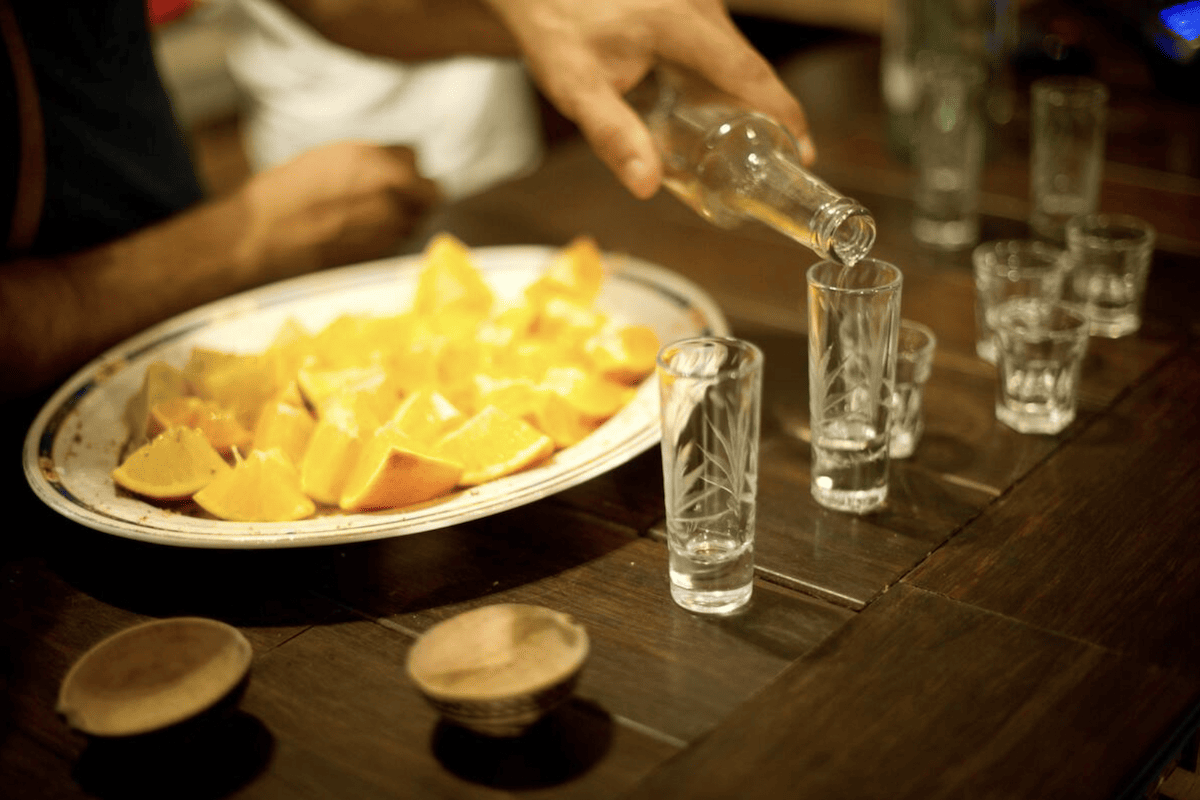 If this is your first time to Mexico or you've never experienced a mezcal or tequila tasting, then you need to add this one to the list.
While Sayulita specifically isn't known for tequila and mezcal in the same way that Oaxaca and Tequila are, you're in Mexico—so this is still the perfect place to expand your knowledge around agave-based spirits.
This artisan mezcal tasting led by a local sommelier is one of the best options in town and gets really great reviews.
Plus, if you're a solo female traveler, this is a great, safe way to meet other travelers while you're in Sayulita.
Go Scuba Diving
For my fellow diving enthusiasts, there's a place for you in Sayulita as well! This epic half-day diving tour in Marietas Islands National Park is perfect for friends or couples who want to dive and snorkel together, as they offer both.
This is a small group tour that leaves from Sayulita, so you don't have to drive all the way to Puerto Vallarta to pick up the boat which is so nice.
Top Sayulita Travel Tips
How to Get to Sayulita
To get to Sayulita, you'll want to book flights into Puerto Vallarta (search for the best flight deals here). From there, it's about an hour north to Sayulita, so you can either rent a car or book a driver to take you and then rent a golf cart once you're in town.
If you're choosing to book a rental car, I highly recommend booking with Discover Cars and choosing the full insurance coverage.
Mexico is notorious for having really frustrating rental experiences, but that's mostly because they don't include all the charges up front when you book, so then people often get surprised when they show up at the rental agency and they have to pay about 4x more!
By booking with Discover Cars (which is what we did for my recent trip to Sayulita), you can see all the costs up front very clearly when you book choosing full coverage, and you won't get surprised on arrival.
Pro Tip: Mexico car rental agencies don't accept your credit card's rental coverage if you have a card like the Chase Sapphire Reserve.
Trust me, I've tried to decline their coverage and use my credit card instead and it doesn't work. Opting for full coverage at the time of booking is the best way to get the best deal and still have your liability covered.
Where to Stay in Sayulita
My #1 recommendation for where to stay in Sayulita is La Joya, which is a stunning boutique hotel that overlooks the ocean. We absolutely loved our peaceful stay here and the staff was fabulous. If you can book a room here, you won't be disappointed.
Here are a few more of my top Sayulita hotel picks to check out:
Is Sayulita Safe to Visit Right Now?
The short answer is yes, but of course things do happen in Mexico from time to time, which our media loves to cover to scare travelers. While I can't promise nothing will ever happen to you in Sayulita, thousands upon thousands of people visit here per year with very few incidences.
I felt very comfortable and safe on both my trips to Sayulita. It's not the kind of place where you feel like you need to watch your purse or always be looking behind your shoulder—it feels super friendly and safe!
Just be smart like you would in any other destination and follow some basic safety principles and you will be fine (ie. don't leave your belongings unattended, get too inebriated, or walk alone at night).
If you're worried about safety in Mexico, make sure to check out my complete guide to Mexico travel tips that includes a full section on safety, with pro tips to follow as a female traveler.
What is the Best Way to Get Around Sayulita?
You have three options for getting around Sayulita and those are: renting a car, opting to walk everywhere or renting a golf cart.
Most people choose to rent a golf cart as there is limited parking in Sayulita town and it's easy to bum around by golf cart everywhere you need to go. If you plan on staying mostly local, this is a great option. Check out the golf cart rental options here.
If you're staying at a hotel super close to town, you can choose to just walk everywhere and book a tour for any day excursions.
We chose to rent a car because we wanted the flexibility and mobility that having a car provides. This ended up saving us money overall because we didn't have to pay for a transfer from Puerto Vallarta airport and could easily get out of town without having to book a tour. Check rental car rates here.
The Best Time to Visit Sayulita
The best time to take a trip to Sayulita is between October and March after the rainy season (June through October). However, this can be a popular time of year to visit so prices can skyrocket.
If you're hoping to catch a glimpse of the migrating whales, make sure to visit in winter between December and April.
Do you need cash in Sayulita?
Yes! This is one of the few Mexico destinations I've been to recently that did require cash in many places, so make sure you have pesos handy.
I hope this post gave you tons of ideas of things to do in Sayulita! Have questions? Leave them in the comments below.
Pin it for Later