Since I started this blog back in 2016, I have been more or less single the entire time I've been jetsetting around the globe. And while much of my travels initially were spent solo, I now love to travel with friends as I think that some of the best moments in life are those shared with the ones we love. Since I'm such a big fan of girls trips and have done many over the years, I put together some of my absolute favorite destinations for exploring with the fellow ladies in your life — whether that be your best friends, sister, mom, or work wife. I hope one of these epic girls getaway ideas will inspire you to start planning that next trip. So let's go!
Awesome Girls Trips to Take This Year
TULUM, MEXICO
Why It's the Perfect Girls Trip
Tulum has everything you could want for in a great girls trip – beautiful beaches, fun nightlife, awesome shopping and delicious food. I went here for a bachelorette party and it was absolutely perfect. We wanted to keep things pretty low key which was easy to do in Tulum, but for those who want more of a drinks-all-day-party-all-night-vibe, there's definitely places to do that in this chic beach community.
Who to Bring 
Friends who are willing to splurge a bit on nice accommodation, great cocktails and access to beautiful beach clubs. If all parties aren't on the same page as far as budget goes, it might be a bit tougher of a location, so check in with your friends first to see how much they're willing to drop. With that said, budgeting in Tulum is possible if you know where to look. Check out my post on where to stay in Tulum to find out how to plan Tulum on a budget.
Don't Miss 
Gitano's for the best Friday night party. Habitas and Papaya Playa Project also throw great beach parties. For chill daytime beach hangs and good food, head to Nomade and don't forget to book a spa day at Yaan Spa.
Looking for more couple's trip ideas? Check out this article I wrote featuring my top honeymoon destinations and what to pack for each!
PERU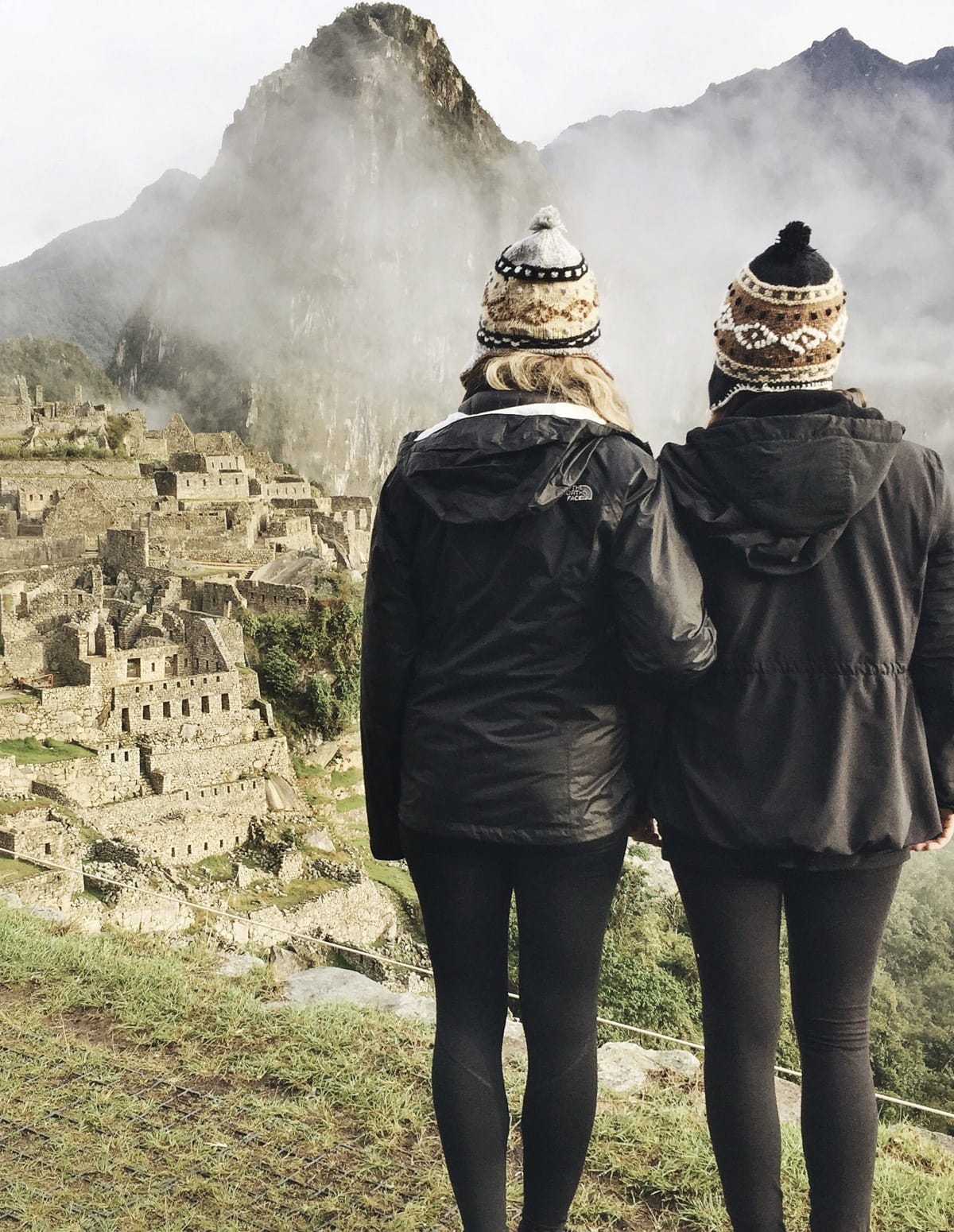 Why It's the Perfect Girls Trip
Peru is filled with so many bucket list experiences that you can't help but make life-long memories here. My friend Natalie and I visited Peru together in 2016 and I loved how this trip bonded us in so many ways. The natural landscape of Peru and adventurous activities like Machu Picchu, the Sacred Valley and Rainbow Mountain allowed us to create memories together that we'll truly cherish forever.
Who to Bring 
Friends who have a love for adventure. While there are lots of amazing places to eat and drink in Peru, I think you're really missing out if you don't take advantage of the incredible adventure activities as mentioned above. Make sure you choose your travel buddy wisely – they need to be someone who's up for a physical challenge and willing to wake up for a few sunrises!
Don't Miss 
Using Cuzco as a base, you can travel to the Sacred Valley and Machu Picchu from there, but if you have time I'd also add day trips to Salinas de Maras and Rainbow Mountain to your itinerary. Find out about even more amazing Peru adventures here.
CANGGU, BALI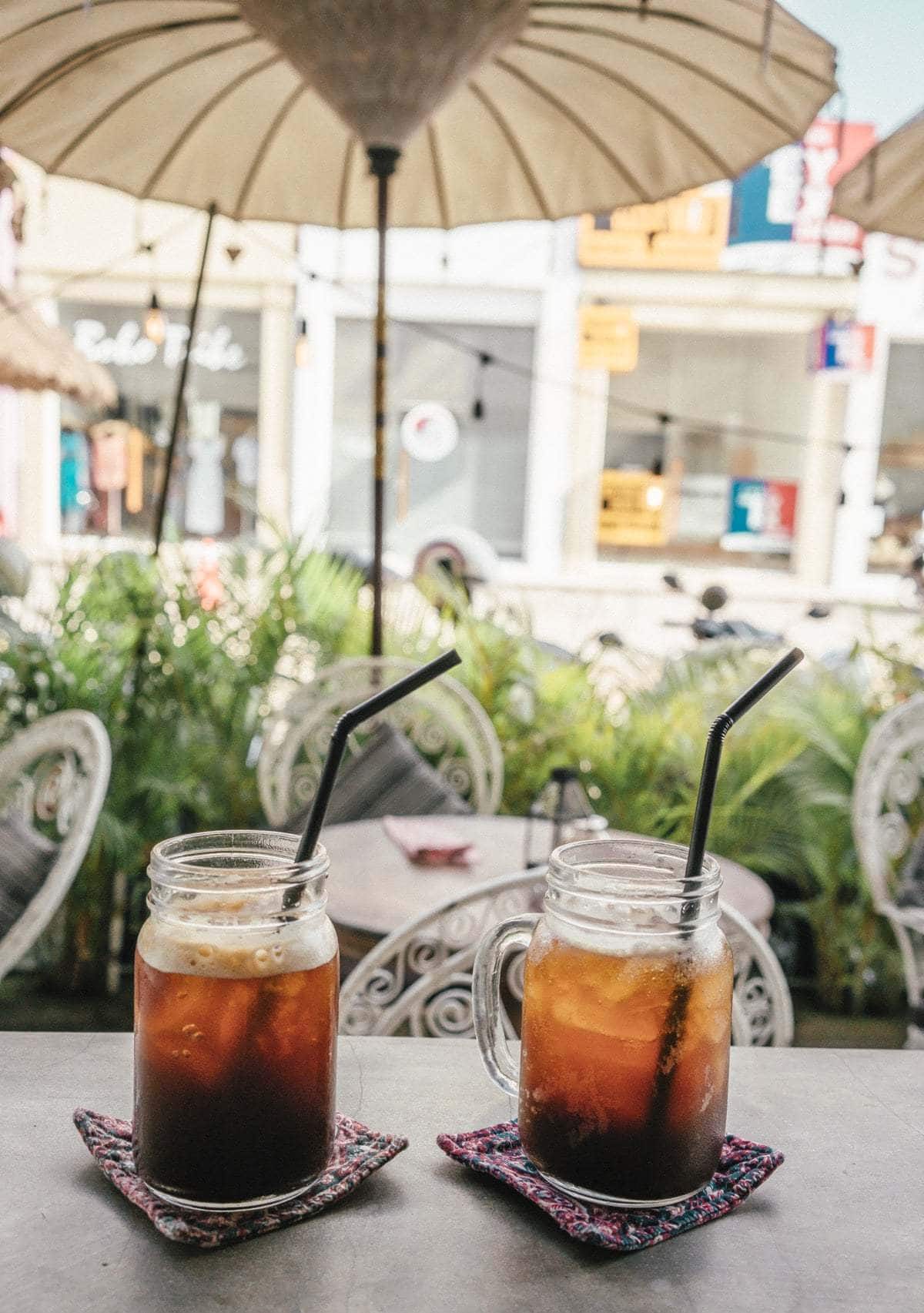 Why It's the Perfect Girls Trip
Bali is on everyone's bucket list, which means it's probably a destination you and your friends can all agree on. Plus, there are so many gorgeous villa rentals on the island that it's perfectly suited for big groups who all want to stick together in one big communal space. For day trips, transport to different areas of the island can get annoying and costly, so having a larger group to split taxis with is ideal as well.
Who to Bring 
For anyone who loves to stay active and eat well on their time off, Bali is a great place to do this. You can't throw a rock without hitting about six yoga studios, and there are tons of cafes with healthy delicious food.
With that said, there are also plenty of places to be social at night. So if days spent relaxing by the pool, doing yoga and cafe hopping paired with dinners out and sundowners by the beach sound like your kind of thing, then this will be the girls trip you've been dreaming of.
Don't Miss 
Check out my ultimate guide to the best restaurants in Canggu to make sure you and your friends eat like queens. At night, head to Old Man's, The Lawn, La Brisa, and the Black Cat Mini Mart's speakeasy (the door is a "broken" fridge inside) for the best nightlife scene.
BARCELONA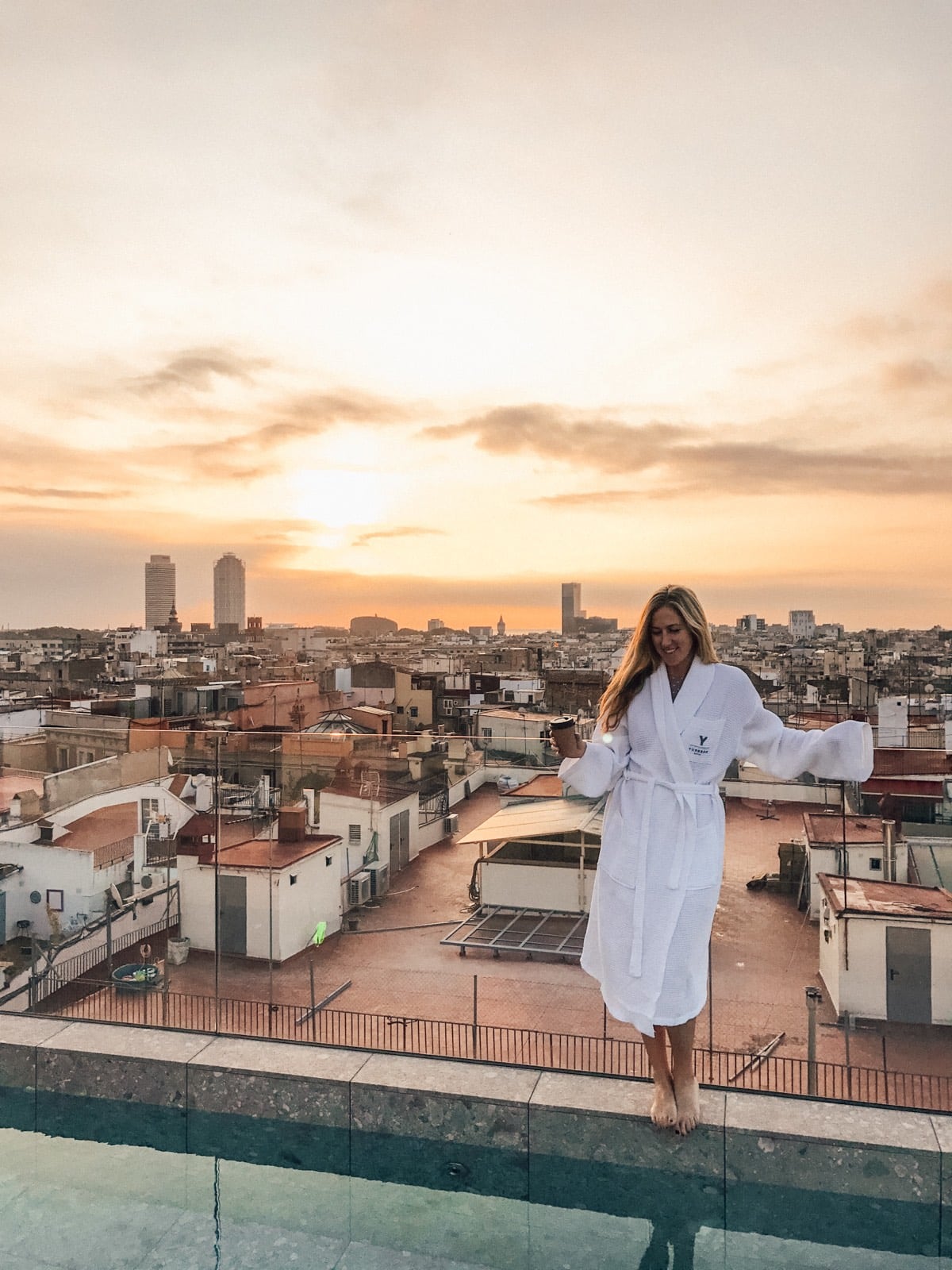 Why It's the Perfect Girls Trip
There's something about the charm and energy of Barcelona that is hard to resist. For a girl's trip that's full of days exploring the classic European cobblestone streets and partying late into the night, Barcelona is the place for you.
Who to Bring 
Anyone who's all about the foodie and nightlife vibes. Nights out in Barcelona don't start til well after 10 PM when the first locals begin to make their way out on the town for dinner, so make sure any friends that come along aren't on the early to bed train or else you'll miss out on half the fun!
Don't Miss 
The trendy neighborhood of El Born is an ideal base in the city as it's in easy walking distance to tons of cool tapas bars and hip shops and galleries.
PALM SPRINGS, CALIFORNIA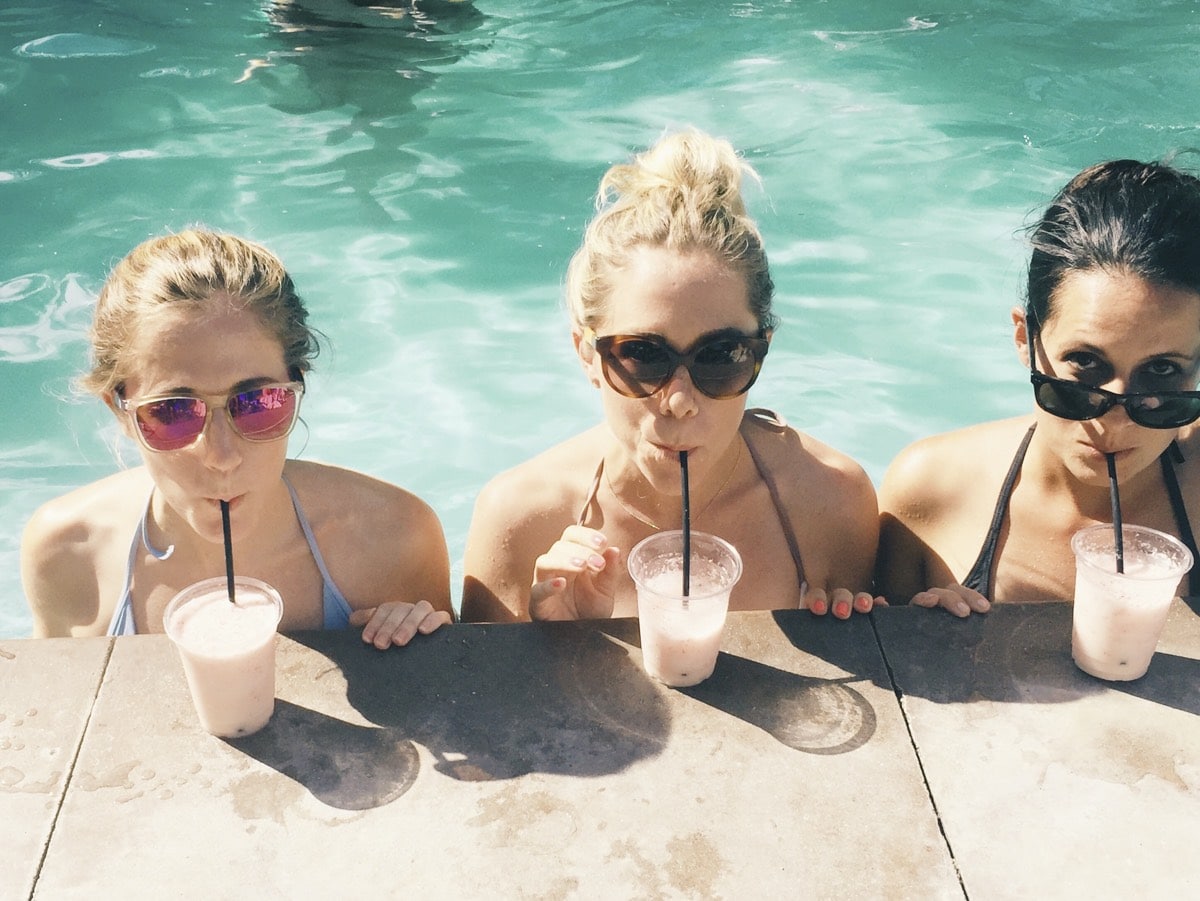 Why It's the Perfect Girls Trip
The ultimate destination for R&R, Palm Springs is meant for those boss ladies in your life that just want to turn their brain to off mode for a weekend. There are plenty of incredible spas and design hotels on offer in the area as well as chic mid-century modern Airbnbs, so you'll have plenty of options to choose from for accommodation no matter your group size.
Who to Bring 
Design lovers, pool-addicts, and sun worshipers.
Don't Miss 
The sleepy desert town of Joshua Tree is just a short drive from Palm Springs and offers stunning hikes through Joshua Tree National Park, quirky shop offerings and an abandoned Western movie set called Pioneertown.
SAVANNAH, GEORGIA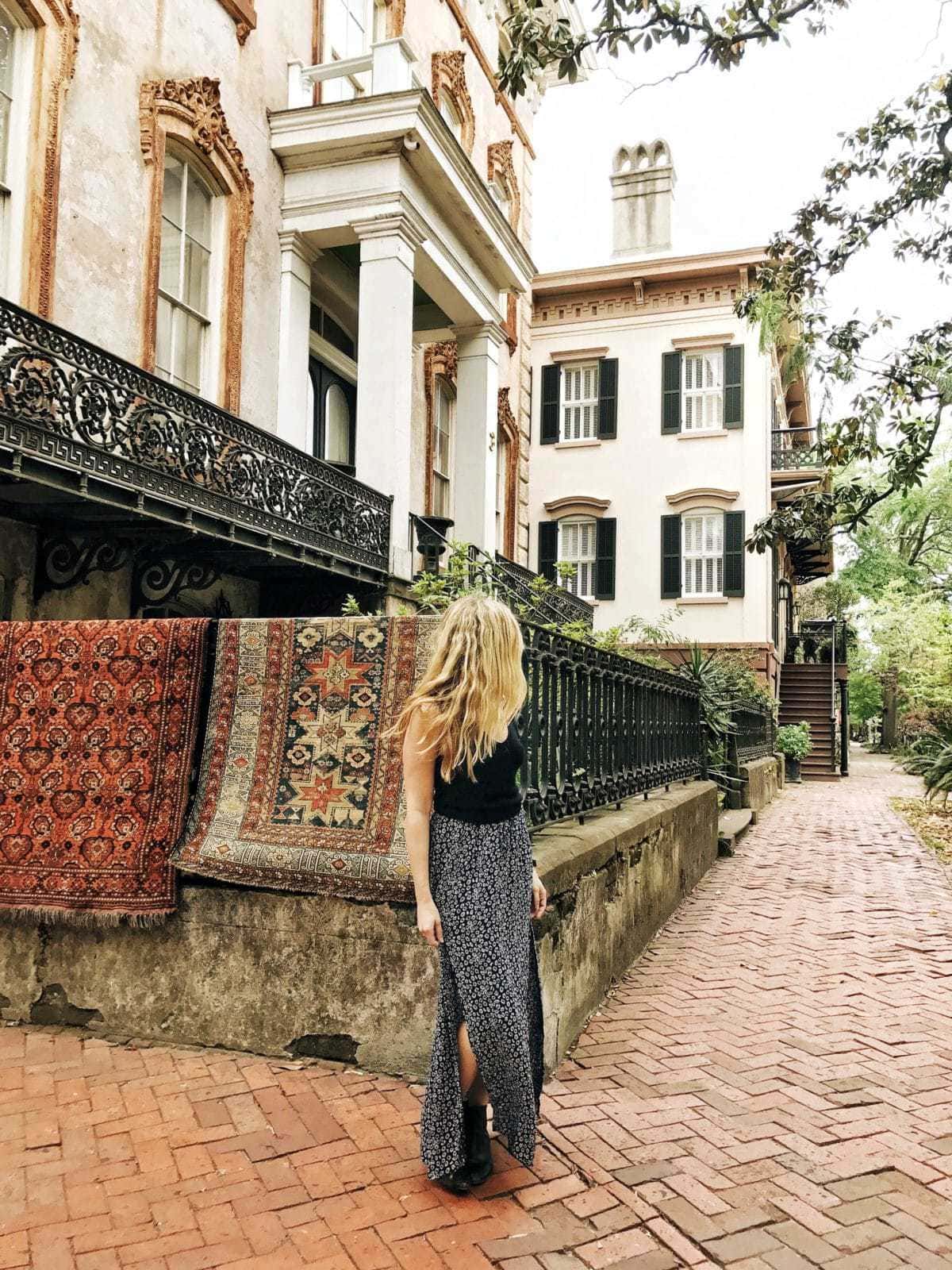 Why It's the Perfect Girls Trip
For an easy weekend trip within the US, Savannah is an ideal getaway that doles out an alluring combo of great food, fun vibes and Southern charm. The city's open container liquor laws allow visitors to stroll through the many Spanish moss lined parks and cobblestone streets with a cocktail in hand, and there's plenty of activities on offer for groups like haunted house tours and trolley rides that provide historical context on the area.
Who to Bring 
Anyone who has an appreciation for beautiful architecture, comfort food and US history will find something to love in Savannah. Plus, those used to living in a bustling city will find a sense of calm within Savannah's slower pace of life. This is a great mother/daughter trip as well!
Don't Miss 
For a beautiful dinner overlooking the water, The Wyld Dock Bar is a must-visit during one of your nights in town.
YACHT WEEK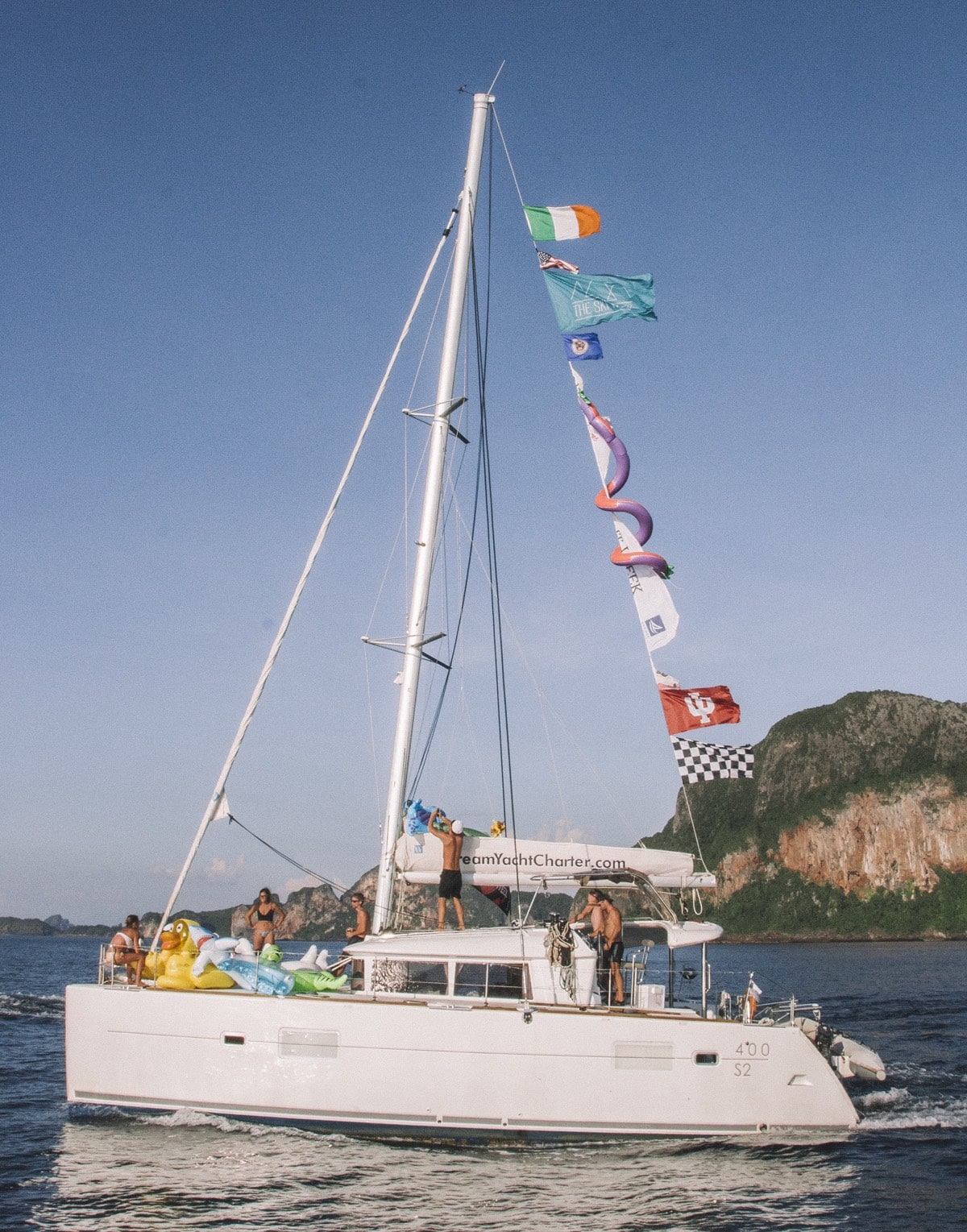 Why It's the Perfect Girls Trip
The Yacht Week is a sailing charter company catered towards millennials that allows you to book a boat and sail in beautiful destinations with other boats chartered by people around the world. Some of their most popular locations are Greece, Italy and Croatia, which means you can pick the destination of choice with your friends and let the crew do the rest of the work!
Who to Bring 
Larger groups (so you can fill a whole boat) or those that want to mingle with new friends from around the world (if you only have a small group). Let me make one thing clear — Yacht Week is ideal for the single gals. The company is infamous for its boozy parties and international hookups, but if you really want to keep things chill, it's definitely doable — with a hefty amount of self control. This trip is also great for those that want to do minimal planning, as once you're on board, the itinerary and schedule is pretty much organized for you!
Don't Miss 
Booking a boat with AC is crucial if you're traveling during the hotter months as this will ensure a good night's sleep in between your jam-packed days.
PUERTO RICO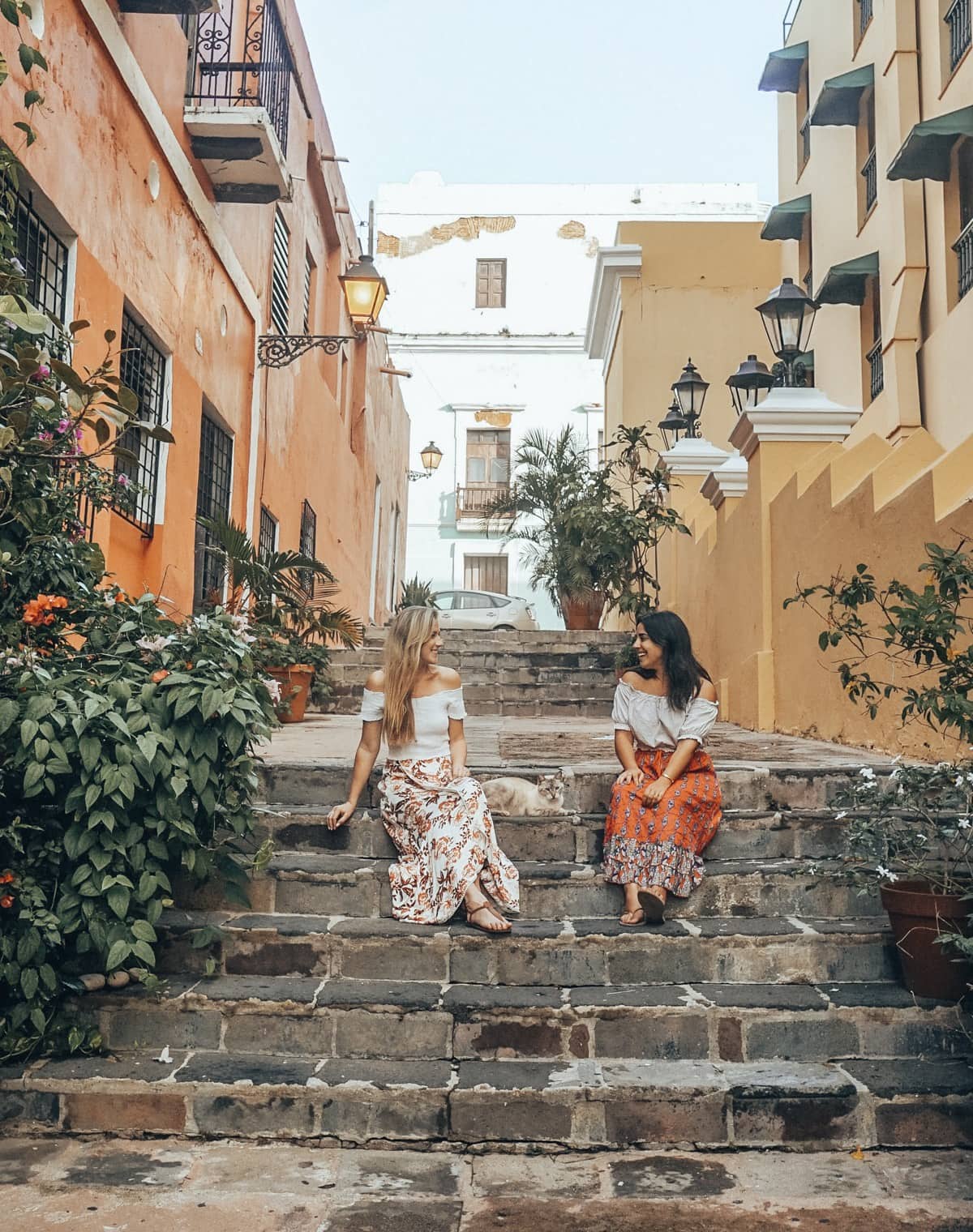 Why It's the Perfect Girls Trip
Puerto Rico's nightlife is some of the best in the world, with popular spots like La Factoria and La Placita catering to those who love to groove to the beat well into the night. It's also super convenient flying from the US – so if you and your friends have only a long weekend to spare, Puerto Rico is an easy trip to tick off your list.
Who to Bring 
Ladies that hate dancing need not apply. Make sure your friends are on board to get groovy, because anyone who visits Puerto Rico and doesn't go salsa dancing is seriously missing out!
Don't Miss 
Stay in Old San Juan at the historic Hotel El Convento that's within walking distance from La Factoria. Also, don't miss fun day trips to Cayo Icacos or Culebra Island for a day with the girls in the sun. You can read my full Puerto Rico guide here.
CUBA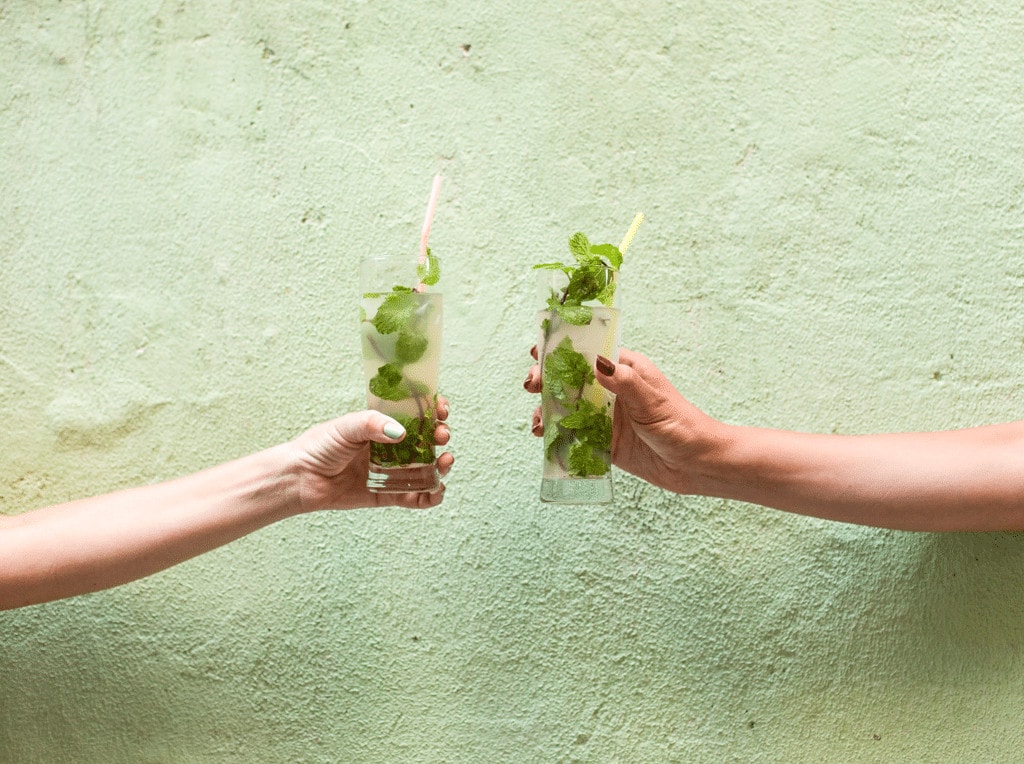 Why It's the Perfect Girls Trip
Like Puerto Rico, Cuba is one of the best places to visit to ensure a great dance party well into the night. You literally can't go a day here without a stranger on the street trying to teach you how to salsa. It's incredible. But beyond the dancing, Cuba is a stunning island with friendly locals, incredibly fascinating history and photo opportunities galore.
Who to Bring 
Friends that love to have a good time but want something a bit more exotic than Miami or Puerto Rico. I'd recommend starting the trip by enrolling in some salsa dancing lessons so that everyone in the group will be excited to get out on the dance floor come sundown.
Don't Miss 
Havana is the obvious spot to land, but don't miss traveling south to Trinidad as well. If you want to see the route that I did, check out my full 7 day Cuba itinerary here.
MOROCCO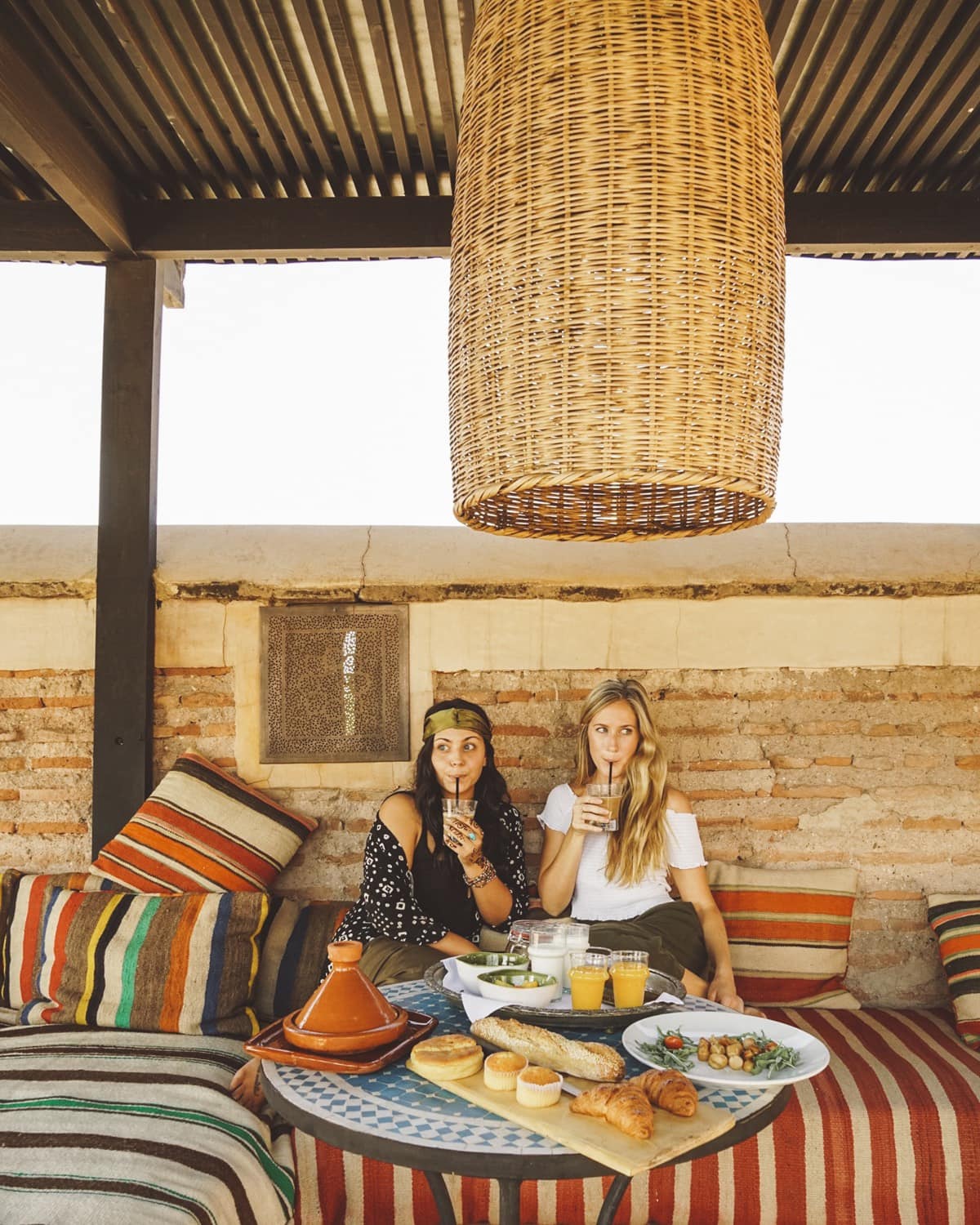 Why It's the Perfect Girls Trip
Morocco is one of those places that will fill you with wonder. Between the incredible architecture, exotic food, and unbeatable shopping, your girlfriends and you will have a field day exploring all of the of winding medinas and spending hours in Moroccan rugs stores.
Who to Bring 
Shopaholics, architecture nerds, design lovers, creative souls, artists, gypsies, adventurous moms!
Don't Miss 
Start in Marrakech, but make sure to get out of the city to see a few different sides of Morocco. The blue city of Chefchaouen is a bit of a hike, but well worth the effort.
AMERICAN WEST ROAD TRIP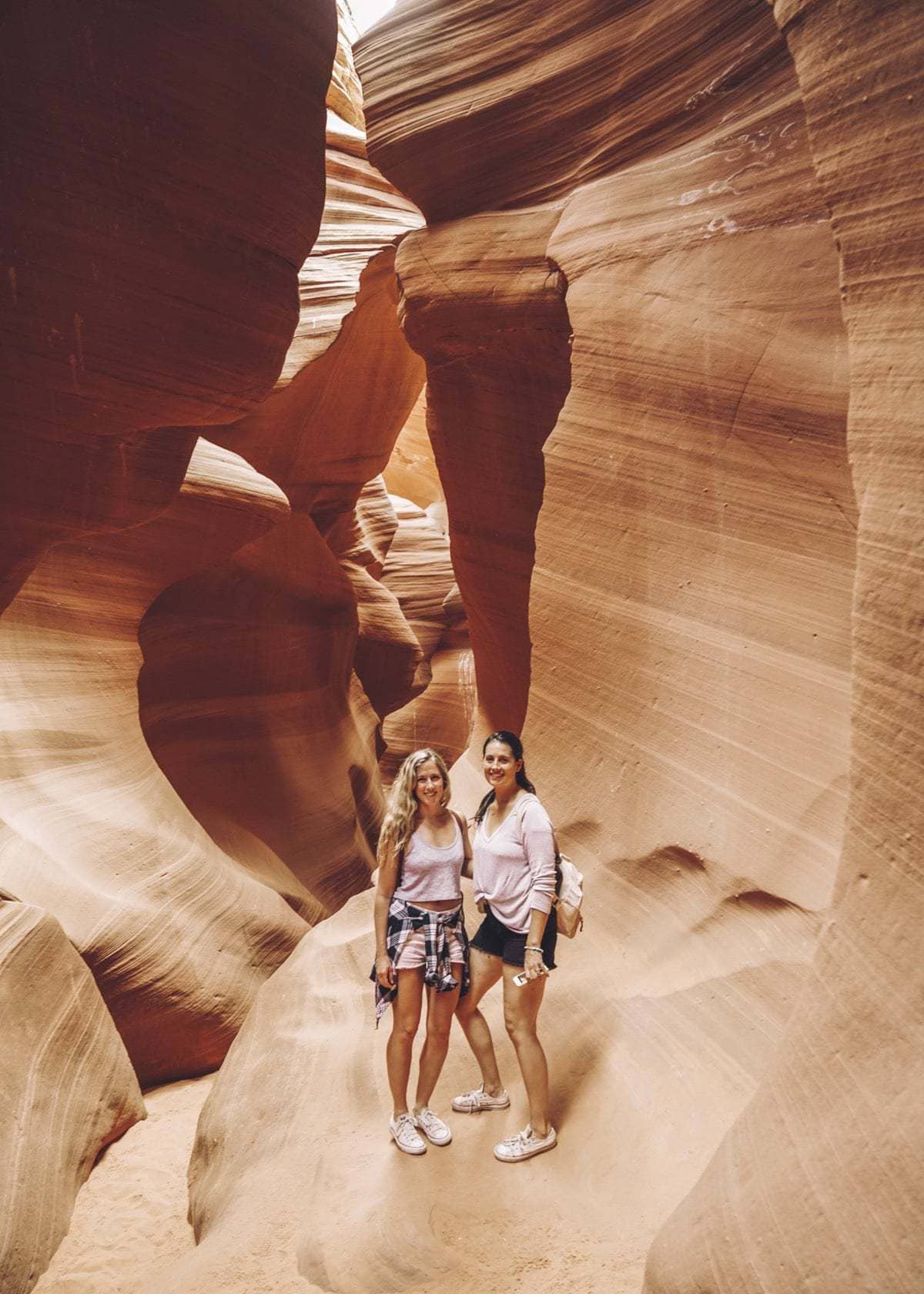 Why It's the Perfect Girls Trip
There's nothing quite like a good road trip to help you get to know someone, and the American West is one of the most beautiful places on Earth to do so in my opinion.
Who to Bring 
Friends you won't need to fill the constant silence with during long hours on the road.
Don't Miss 
The Grand Canyon, Moab, Zion National Park and Page, Arizona. For more must-see ideas for your American West road trip, check out my post: Southern Utah road trip itinerary.
LOVE THIS POST? PIN IT FOR LATER