Over the years along my travels and during the many hours I've spent getting lost on Instagram (it is my job, right?), I've fallen in love with so many small brands, businesses and artists–many more than I can count. Since this year it's the small brands that need our support more than I ever, I wanted to share a comprehensive list here of small businesses to shop during the holidays that are worthy of your dollars all year-round.
Some of the brands, artists and businesses below are ones I've personally shopped time and time again, and some are more on my own aspirational list. They're brands I've discovered during my travels in Australia, California, and beyond, selling everything from ceramics, olive oil, and honey-based hair products, to unforgettable pieces for your home. They're artists whose works I hope to add to my own walls someday.
I hope you enjoy this curated list of favorite small businesses to shop just in time for the holidays and if you have the option–I hope you consider supporting some of these brands or other small businesses you know during these times. Happy holidays!
Small Businesses to Shop This Holiday Season
Thick As Thieves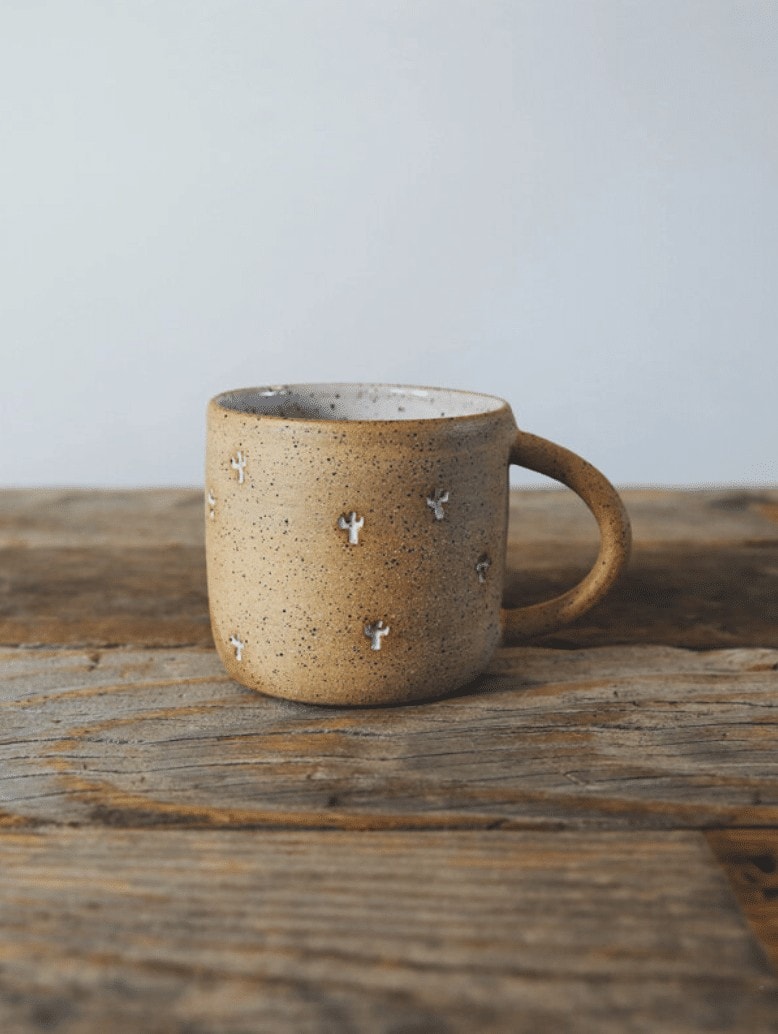 I first discovered this small boutique on a road trip to Palm Springs and fell in love with it the moment I stepped foot inside. A curated mix of clothing, ceramics, bath and body, and homewares, Thick As Thieves is a great place to look for special gifts that you can't find everywhere else including many one-of-a-kind pieces.
Bonnie Gray
I'm absolutely obsessed with this Australian artist. Bonnie Gray focuses on custom pieces that weave both abstract art and storytelling based on each recipient's unique life and history. Plus, I mean–can we talk about the colors? ?
Al Fresko Experience
Launched by one of my good friends that I met during travels in Mexico, Al Fresko is one of the original grazing platter and luxury beach picnic companies in Southern California. This past year, she's expanded beyond just catering events to shipping DIY graze boxes and delivering all over Southern California so that you can make your moments at home more special.
Asha Patel Designs
I've been wearing gorgeous crystal jewelry by Asha Patel for years and adore the way that she combines inspiration from traditional Indian jewelry making with modern aesthetics.
The General Store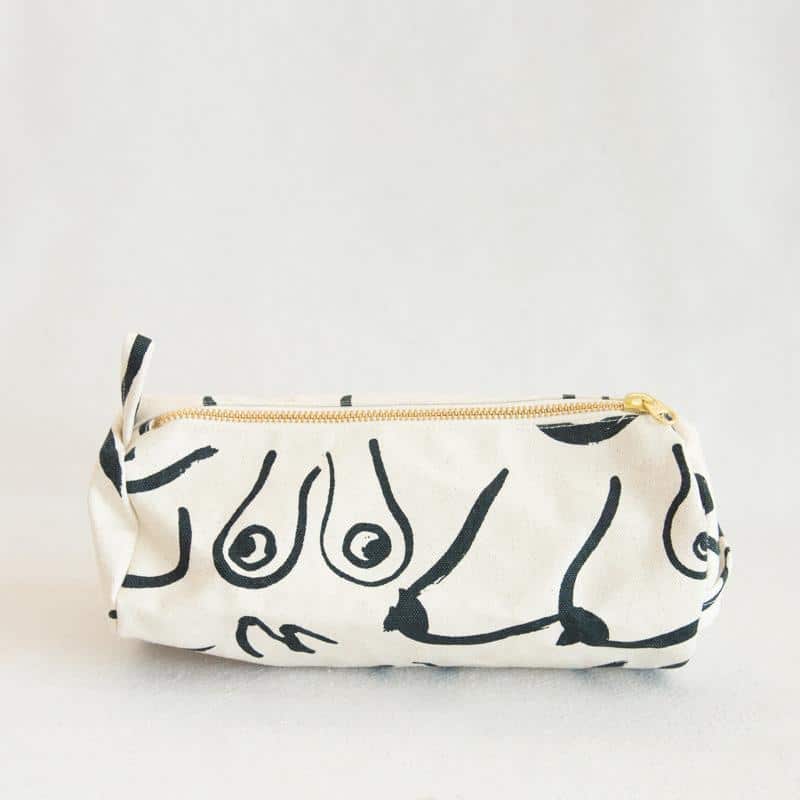 A local California boutique brand with store locations in San Francisco and Venice, The General Store is one of my favorite places to pop into for an extremely well curated mix of homewares and unique gifts.
Sixpenny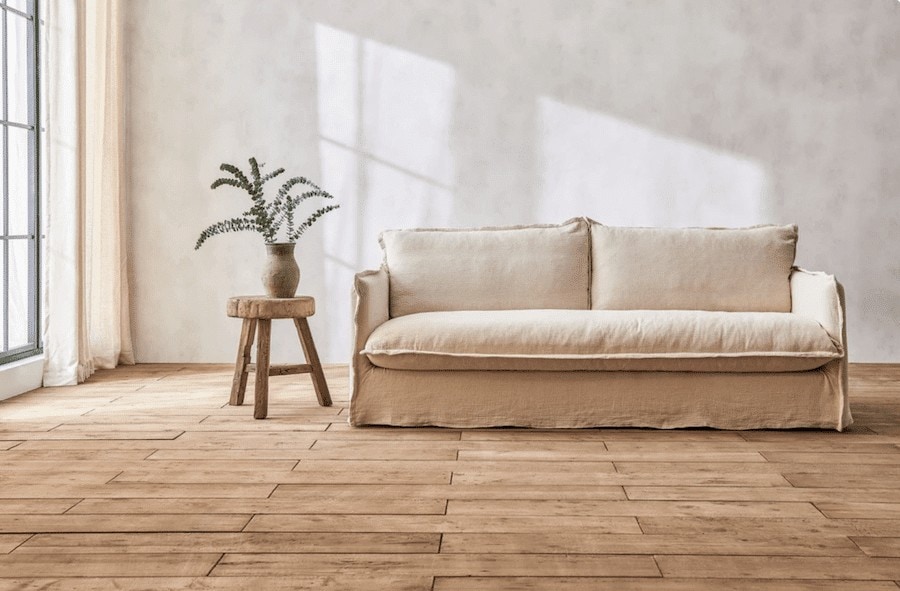 This direct-to-consumer brand is making waves within the furniture space and I fell in love with their sofa designs when I was shopping around for pieces for my new apartment. I've had my Neva Sofa from Sixpenny for 2 months now and I'm absolutely loving it.
The Citizenry
For unique pieces that bring the spirit of global travel and artisan crafts into the home, The Citizenry is an absolute go-to. I especially love that they work with master artisans from some of my favorite countries I've traveled to including Mexico, Peru, India and Japan.
Gisou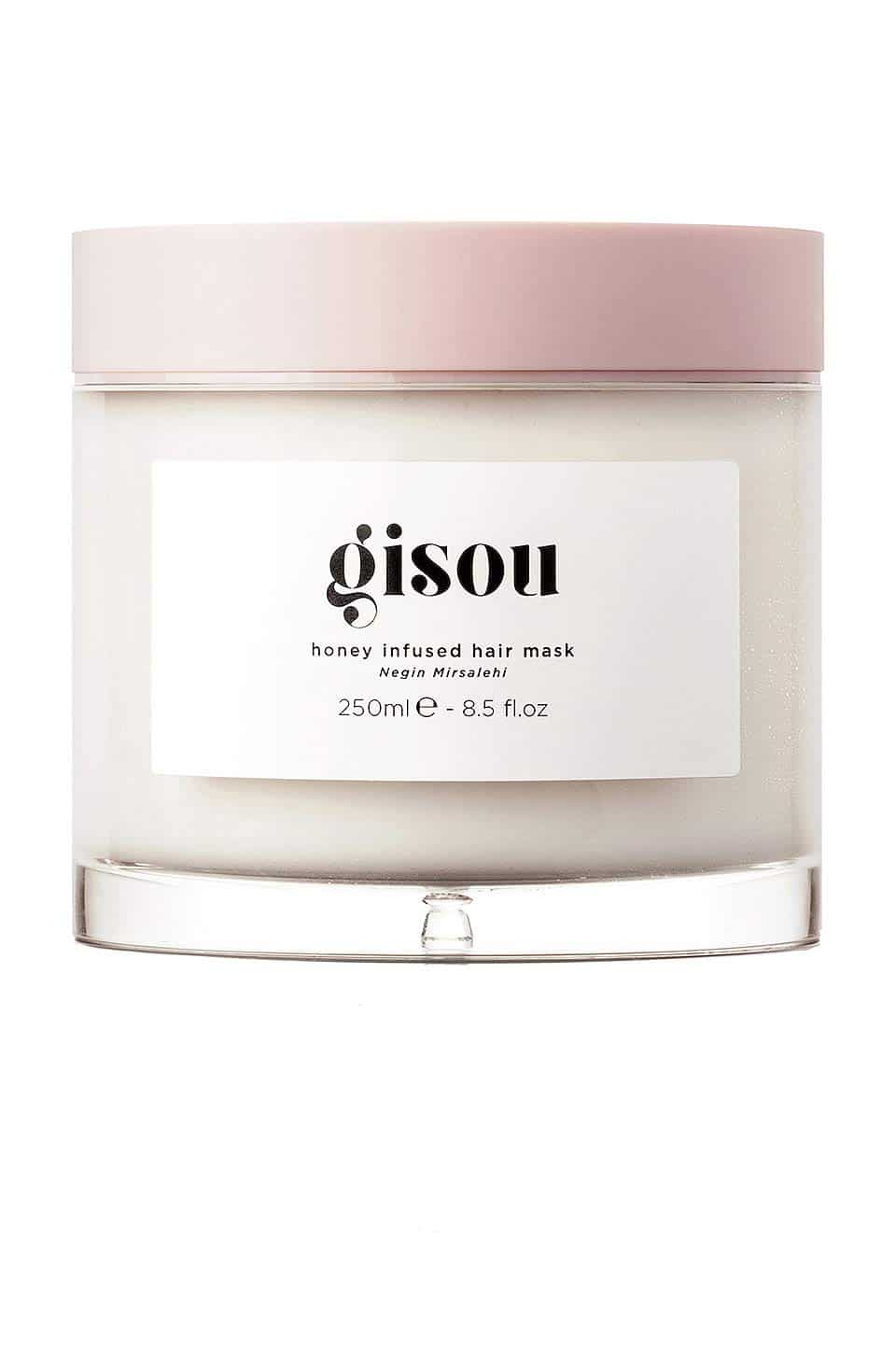 Launched by fashion blogger and entrepreneur Negin Mirsalehi in 2015, Gisou is a line of honey-based hair products that are absolutely divine in both scent and feel (I've been using the honey infused hair oil and am obsessed). I love the story behind this brand–Mirsalehi's family has a heritage of 7 generations of beekeepers and she's woven that story and expertise into this brand beautifully.
Acme 5 Lifestyle
Ok, this might be my favorite store OF ALL TIME. Located off a busy street in Venice, California, stepping into Acme 5 Lifestyle is like entering an oasis of artisan homewares, plants and treasures that instantly transport you to the markets of Morocco, Turkey and Bali. I recently bought a Balinese rattan chair here for my living room and someone is going to have to hold me back from buying everything in this store.
Côte À Coast
CÔTE À COAST is technically a New York-based men's brand, but they curate some really nice homewares that I think anyone can enjoy for their home.
Last Object
A new player in the sustainability space, Last Object is creating reusable travel-friendly products that hope to eliminate the endless waste created by our everyday staple toiletry items.
Elan Byrd
I discovered Elan Byrd's work about 6 months ago and I'm dying to add one of her gorgeous pieces to my home. The artist and textile designer is based in Miami and uses a lot of mixed media, raffia, and textures in her paintings and wall hangings.
+ Lux Unfiltered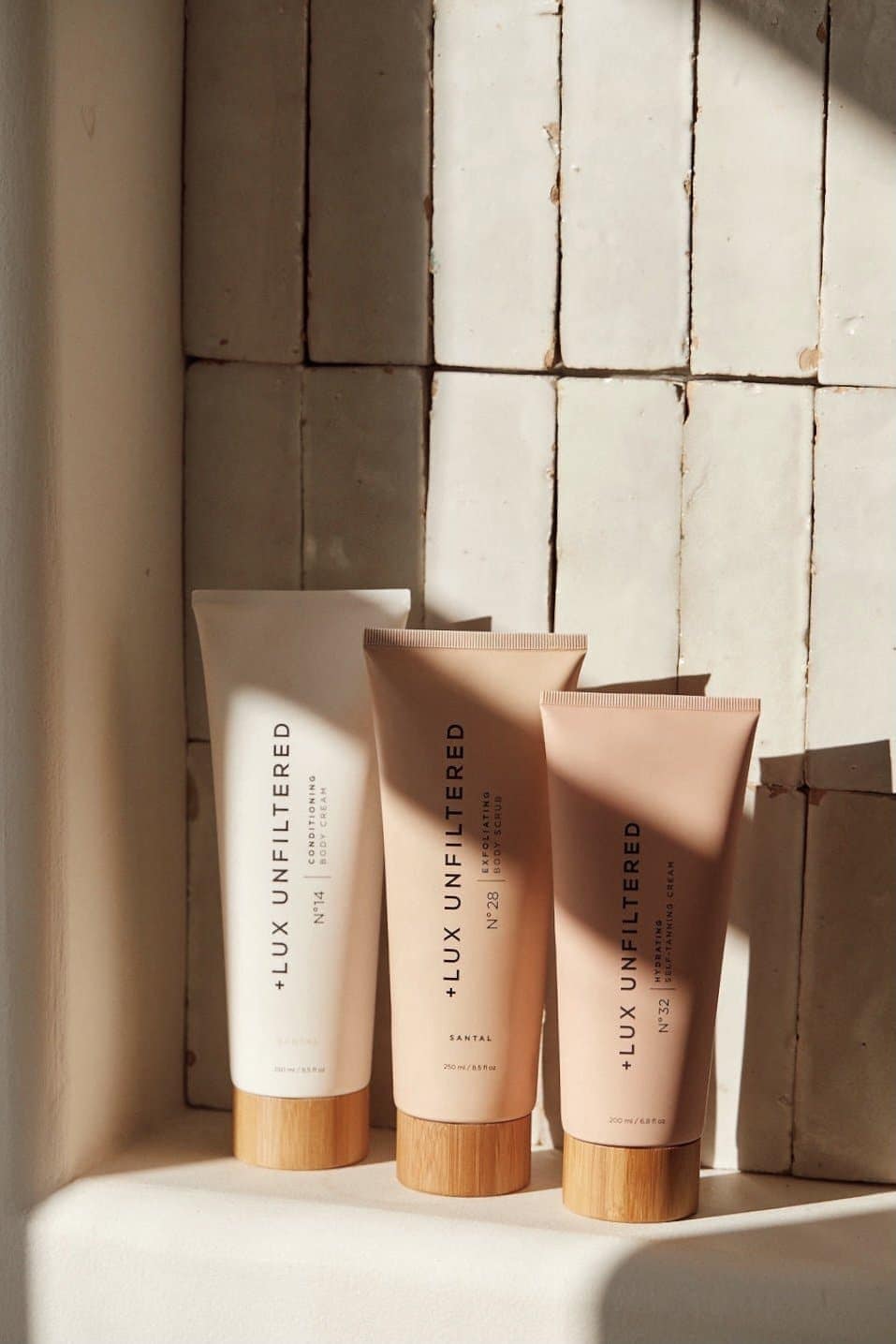 The + Lux Unfiltered brand was founded by beauty and lifestyle influencer Sivan Ayla, and I have to say it's the best self tanner I've ever used. It's a gradual self tanner that you can use daily like a lotion and I'm excited to try her new face drops that just came out because I've found a really hard time finding a good face fake tan!
Jenni Kayne
For effortless and casual California luxury, Jenni Kayne is it. The designer's beautiful home and apparel pieces are both simplistic but absolutely luxurious, and you can't really go wrong with gifting your loved ones anything with the Jenni Kayne name.
Burro
For years Burro has been my go-to pit stop when I need a last minute gift for friends and loved ones. Locally based in Los Angeles with locations in Venice and Santa Monica, this boutique has all the perfect giftables, from coffee table books and kitchen accessories, to self-care staples, and the most creative and quirky stationery.
Arnhem Clothing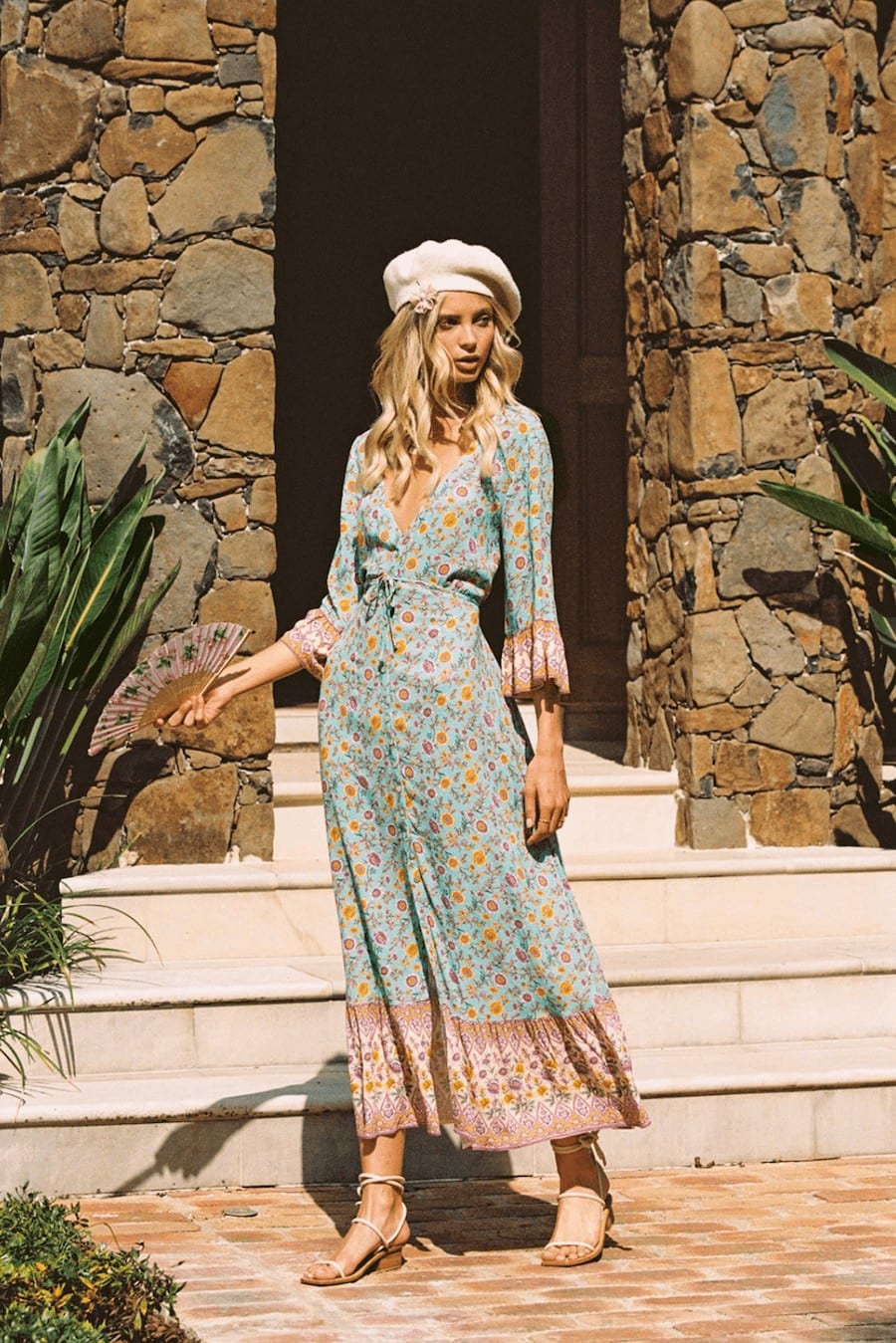 This sustainable bohemian brand was born out of one of my favorite places on Earth: Byron Bay, Australia. I fell in love with the brand on a trip there in 2017 and since then, Arnhem has become a staple in my wardrobe for flowey, printed pieces that are perfect for travel.
Real Fun. Wow!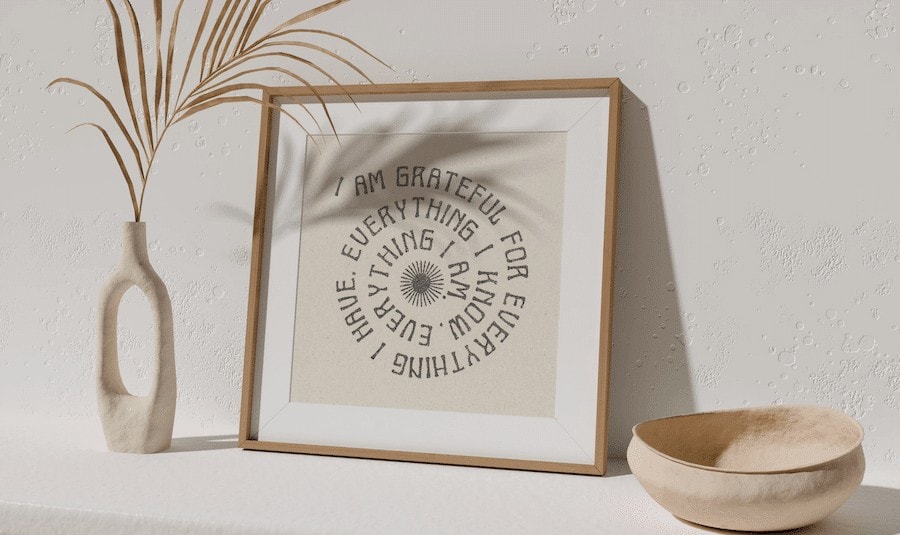 One of the many incredible artists I've discovered through Instagram, Real Fun. Wow! is the print brand from Ojai-based illustrator Daren Thomas Magee. All of his works are created digitally and he says it better on his bio than I ever could: "The aim of my work is to speak to the space between imagination and reality, my hope is to leave you to float off in that liminal space into someplace entirely new."
Looking for more of my favorite products from around the web? Check out these posts below!
Grain and Knot
For lovers of woodworking and unique pieces for the home and kitchen, you have to check out Grain and Knot, a brand from London-based artist Sophie Sellu. Her pieces are all sold in limited edition collections, so it's best to follow on Instagram or join her email list to not miss out on her upcoming collections.
Idyll Collective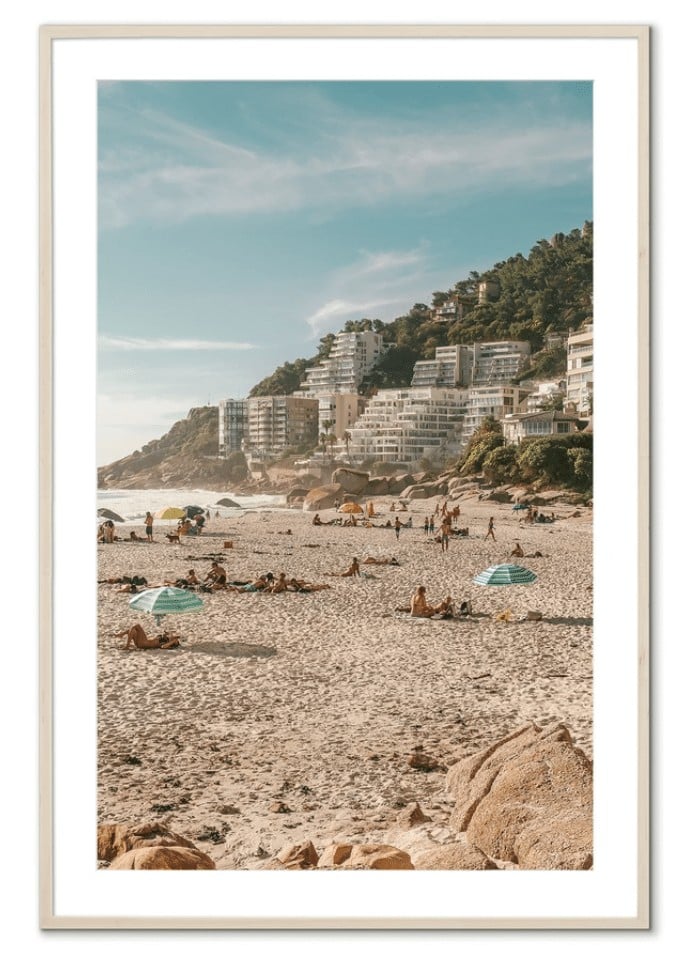 A newly launched fine art print gallery, Idyll Collective curates a beautiful collection of prints from lifestyle and travel photographers around the globe. I'm honored to have 9 of my own prints featured in their collection and all arrive framed and ready to be hung!
Nikau
Another brand that I discovered during my travels in Byron Bay, Australia, Nikau is a self-described "botanical, clay and floral emporium." If you're a plant lover like myself, you'll find everything you could want here to turn your home into a lush oasis.
Aleksandra Zee
Inspired by the colors of desert landscapes, Aleksandra Zee is an incredible woodworker who creates these natural-infused statement pieces for the home.
Pineapple Collaborative
I love when a brand rethinks the way typical household items can look and feel, and Pineapple Collaborative is surely doing that. Their signature olive oil and vinegars are just as artful as they are functional and make great gifts for the home chef in your life.
The Wicked Boheme
For all your rattan and wicker furniture obsessions, look no further than The Wicked Boheme, a small family business that sources incredible pieces from Southeast Asia to bring the magic of travel into your home.
Tahnee Kelland
I'm currently in the process of getting two prints from Tahnee Kelland professionally framed for my home. I fell in love with this Australian artist's whimsical pieces last spring and love that they feel both empowering and spiritual.
The Wholesome Store
For a fun selection of sustainable homewares and apparel and tons of cute accessories for the kitchen, look no further than The Wholesome Store created by vegan influencer Ellie Bullen.
Melloi Art Prints
While I was recently looking for some affordable art pieces for my apartment I stumbled upon this digital artist on Etsy, Melloi Art Prints. There are TONS of different prints to choose from, but I love all of the colors and abstract shapes and styles they use in their work. The best part is everything is super affordable and they get digitally delivered to you the second you purchase.
Saint Jane
I was introduced to Saint Jane originally through a PR package and fell in love with their CBD-infused face oil. It feels so luxurious going on the skin and doesn't leave my skin feeling over-oily. This brand has been winning tons of awards and I love that their packaging is just as beautiful as the natural products inside.
Our Place
You've likely heard of Our Place, the cookware brand that's been making waves on the internet. Their cult favorite Always Pan was designed to replace 8 different pieces of traditional cookware, so you can get more out of a single purchase.
Findings Market
Findings Market is a local boutique I discovered last month during a road trip through California's Central Coast. They curate a thoughtful selection of apothecary staples, accessories and homewares and it will definitely be a store I continue returning to when I cruise through town to discover new brands and artisans.
Paddywax
This Nashville-based company is perfect for candle lovers. With a slew of different collections to choose from, Paddywax makes gifts that are perfect for amplifying the cozy vibe at home.
Truly Blessed Jewels
I get asked constantly on Instagram who makes the necklaces that I never take off and the answer is Truly Blessed Jewels. I originally discovered this small brand at a local jewelry market in Venice, California and have been slowly adding to my collection of dainty gold-filled jewelry ever since.
We Are Pampa
Australian-based textiles brand We Are Pampa is the brainchild between co-founders Victoria Aguirre and Carl Wilson who met during travels in South America. They work with artisan groups in Argentina (Aguirre's home country) to craft beautiful pieces that have been coveted by some of the most gorgeous hotels in the world like Casa Cook and the JTH Posada Tucson.
Brightland
Brightland olive oils are consciously crafted and sourced from a small family-owned California farm with no artificial preservatives or fillers. But beyond taking pride in their au natural approach, Brightland is also gaining notice for their gorgeous artist capsule collections that make putting olive oil on the table a new kind of aesthetic statement.
Shoppe Amber Interiors
Launched by acclaimed interior designer Amber Lewis, Shoppe Amber Interiors is filled with gorgeous goods to give your home an extra special touch.
Salty Wings
Australian-based photographers, Jampal Williamson and Michael Goetze, are the duo behind Salty Wings, an expansive collection of stunning prints that bring to life Australia's coastline from above.
What are your favorite small businesses to shop with? Let me know in the comments below!
*** This post includes some affiliate links, which means I may earn a small commission at no extra cost to you if you choose to purchase through these links. This allows me to continue bringing you free content — thank you for supporting Live Like it's the Weekend! ***