I've been to Tulum, Mexico several times now and two of those occasions have been on group girls trips. The first time was for a friend's bachelorette party (which I had the responsibility of planning) and the second time was with Go Tulum Travel, a travel planning concierge owned and created by a friend of mine.
The point here is that I know firsthand the coordination it takes to plan a group trip in Tulum (or anywhere in the the world for that matter), and it can be a lot of pressure depending on the type of itinerary you're trying to curate.
I like to think that visiting Tulum can really be what you make of it; you can pack your days with activities, excursions and dining reservations to experience all that this bougie Yucatan enclave has to offer OR you can just check into your hotel and plop yourself at the beach all week. It's totally up to you, and both are awesome options—however, the former does require a bit more research, planning and vetting of local tours and operators.
That's where Go Tulum Travel comes in.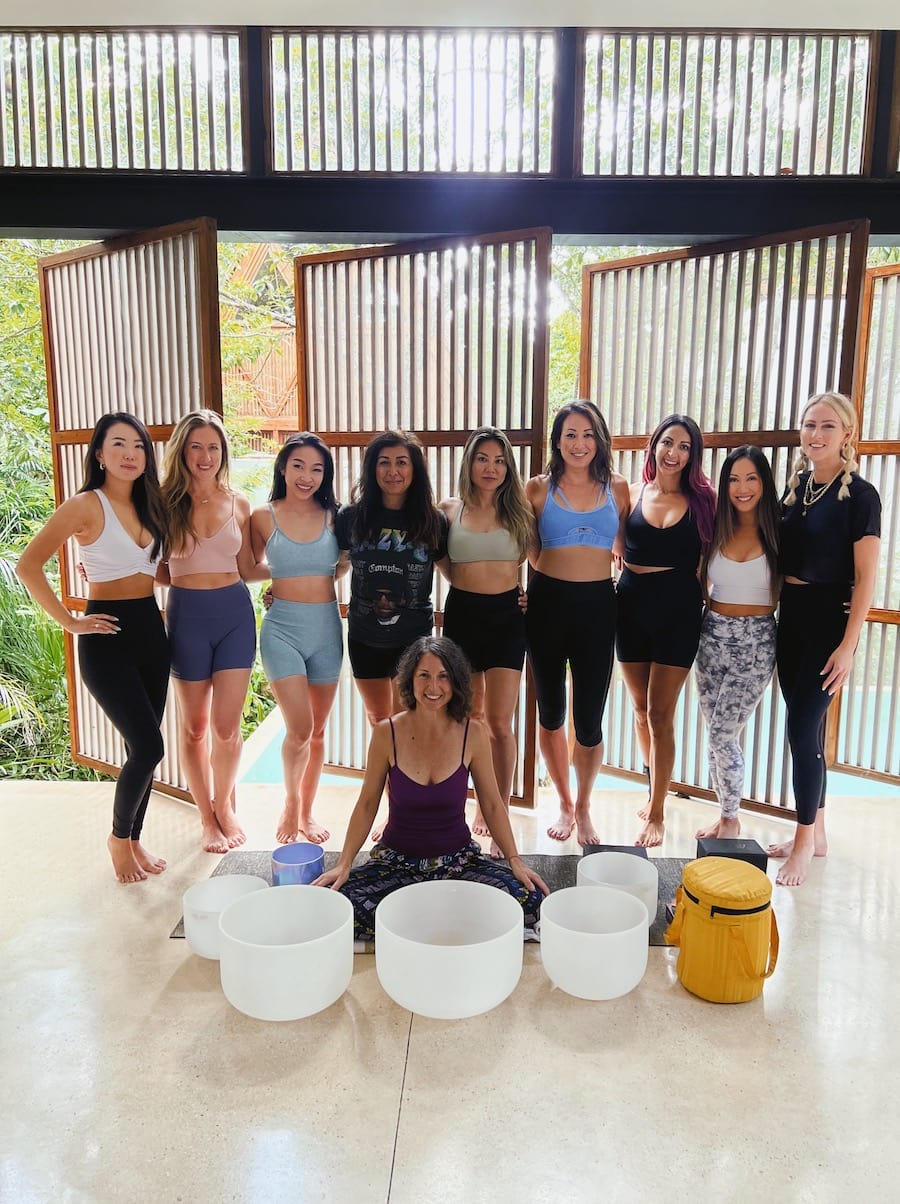 This U.S.-based, Tulum travel concierge is owned and run by a close friend of mine and they take the hassle and stress out of planning all of your Tulum activities—from exploring ancient ruins, to visiting local cenotes, snagging coveted dinner or beach club reservations or booking a yacht excursion with your friends. Go Tulum Travel can do it all.
I had the pleasure of experiencing a fully customized trip by them this past December, so I wanted to share more about my experience and about using travel planning services in general so that you can decide if this is the way to go for your own trip to Tulum.
Since I've already written about all the best restaurants in Tulum, best Tulum beach hotels and what to pack for your trip, in this post I'll be sharing more tips on planning a group trip to Tulum and how to decide if using a travel concierge is right for you.
Quick Tips & Things to Know Before Visiting Tulum
The main language spoken here is Spanish.
Pesos are the main currency used in Tulum. More and more places are accepting USD and credit card, although you'll still want to have pesos on hand just in case and for tips.
If you're from the US, you don't need a visa to travel to Mexico however there are constantly changing Covid restrictions and testing requirements that you'll want to verify before you travel. You can stay up to date on requirements here.
Uber does not operate in Tulum, so in order to get around you have to use local taxis or organize private transport separately.
Tulum is expanding QUICKLY and there is always new construction going up with new neighborhoods growing rapidly. Tulum Beach is where most people think of when they see photos of Tulum, but don't forget to consider basing yourself in other spots like Tulum town, Aldea Zama or La Veleta.
---
Read More Mexico Posts
---
How to Plan a Trip to Tulum—the Easy Way!
If you're determined to do all the planning and booking for your trip to Tulum on your own, that's totally cool. But if you want someone else with expertise to do the heavy lifting for you so you can enjoy without the stress of planning, then a travel concierge is the way to go. Most make money off commissions from booking with the local tour operators, so the service is often free for you or comes at a small fee if the planning is more involved.
If I'm being honest, there are many destinations around the world where I don't think it's necessary to use a travel concierge, and it's not right for everyone. But most people don't realize how affordable it can be and how much stress it can relieve from the travel planning process.
While I love Mexico and it's one of my favorite countries to visit, it is also notorious for scams, shady business operators and people trying to take advantage of tourists. Dealing with these negative experiences can really sour a trip for some people and if you don't feel savvy enough to avoid these situations on your own, a travel concierge can really help you navigate this unfamiliar territory.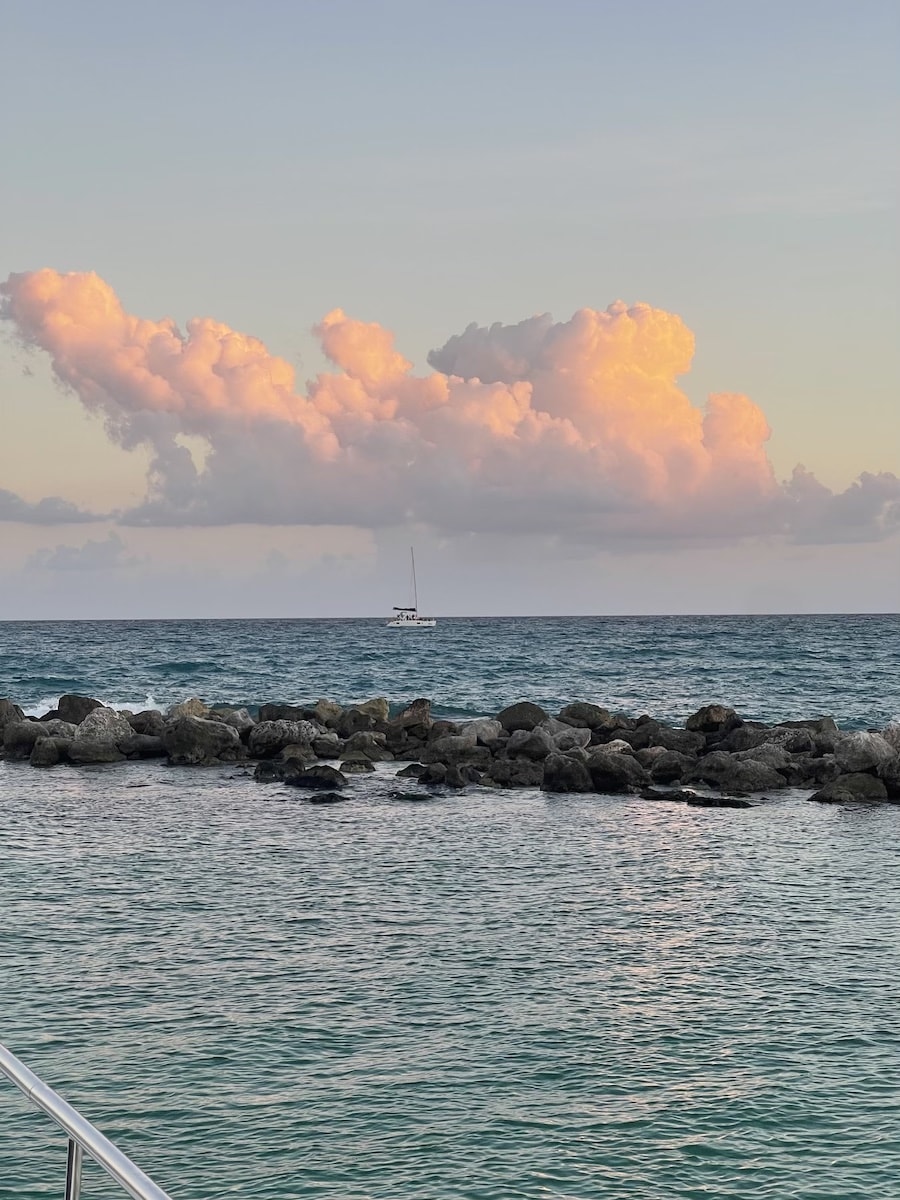 Why Use a Planning Service?
It takes the stress and hassle out of planning, especially with all the moving parts that group travel requires
Avoid language barriers and miscommunications
Know you're not getting scammed or ripped off
Ensure the safety of you and your group by going through a reputable travel planner
A Few Signs That a Travel Planning Service Might Be Right for You:
You're too busy to get through your to-do list each day, let alone plan a trip months in advance for all your friends
You're not familiar with the area and want to save time on vetting tour companies, excursions, transportation companies, etc.
You're planning a group trip that involves a lot of people and moving parts and you're not sure where to start
You're planning a special occasion trip and want to make sure each detail runs smoothly and exceeds every expectation
You're totally cool with spending a little extra money to make sure you have the most. epic. trip. ever.
Some Fun Ideas for Your Group Trip to Tulum
Go on a full day Tulum cenote-hopping tour
Book a luxury sunset catamaran cruise along the Yucatan coast
Book a private sound bath healing or yoga class for you and your friends
Organize a mezcal tasting and taco pairing
Take part in a spiritual Temezcal or Cacao ceremony
Spend the day lounging with a cocktail in hand at one of the bougie beach clubs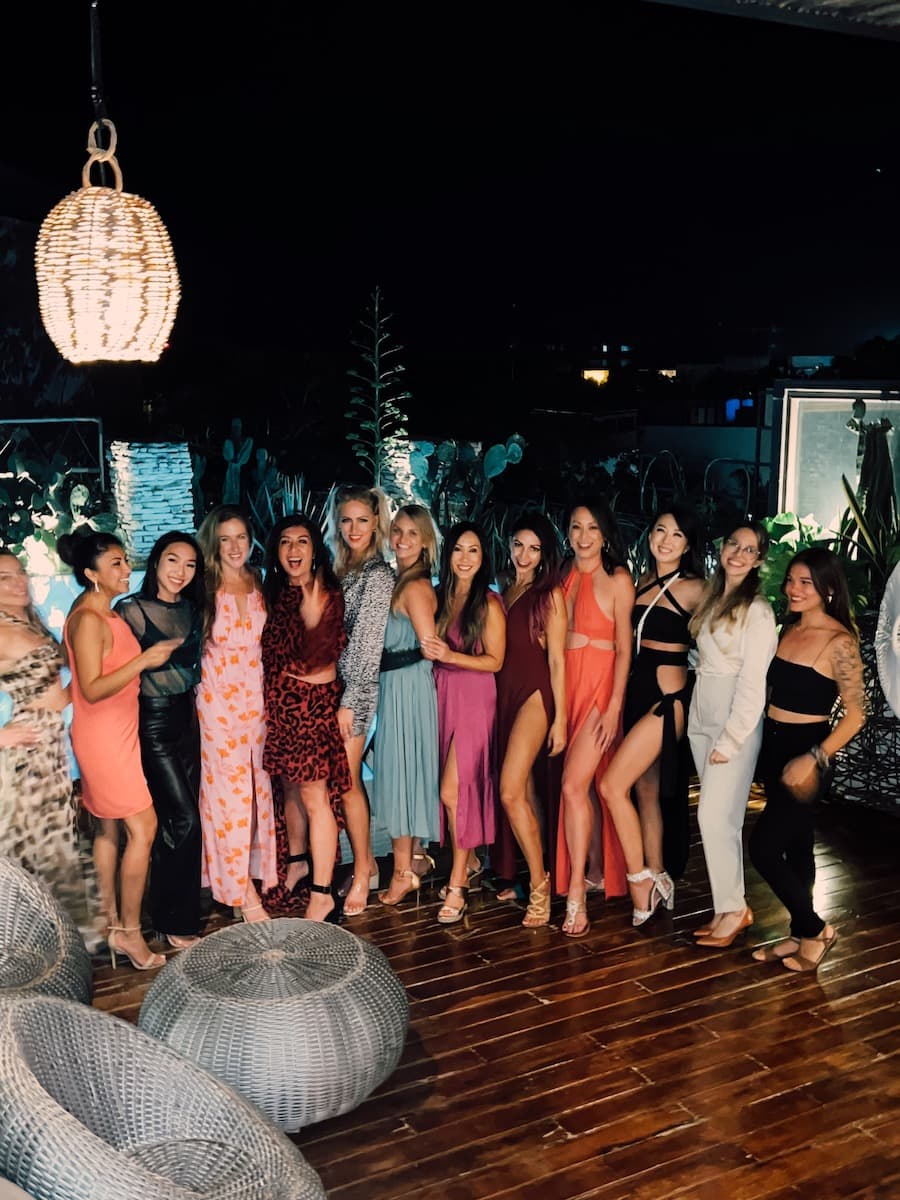 Why I love Go Tulum Travel for Planning
On this latest trip to Tulum everything was planned with Go Tulum Travel who made each activity such a breeze. As a travel blogger, I'm used to planning every detail myself and it can feel like a full time job on top of blogging. I can't tell you how nice it was to show up in Cancun and have everything organized and planned for me from start to finish.
Things to Expect with Go Tulum Travel:
Everything is private. Especially in the pandemic times, no one wants to book tours or transport with people they don't know and Go Tulum Travel ensures everything is just you and your group
They offer easy digital payments via Venmo or Zelle
They're a trusted U.S. based company that won't scam you, but they employ local Mexicans to support and give back to the community
Responsive customer service within 24 hours
Safety and reliability are their top priorities, ensuring that you don't have to worry about no-shows or shady situations
It's affordable—they're VIP planning package is only $200 to have everything done for you!
What You Can Book with Go Tulum Travel
Go Tulum Travel is a full-service planning concierge, which means if you don't want to do a thing, they can basically plan it all for you. They offer two tiers of planning options starting with a basic package which is complimentary and then the full service VIP package which comes with a $200 fee.
Of course, you still have to pay for all of the tours and activities they book for you, but the hours upon hours they'll save you in research, back-and-forth with tour companies and logistics is well worth the $200 additional fee in my opinion.
Here's a peek below at some of the top tours, services and experiences you can book with Go Tulum Travel.
Private Transport
Mexico taxis are infamous for trying to rip you off—especially at the Cancun Airport which you'll need to fly into to get to Tulum. You can read my full guide on getting from Cancun to Tulum here, but in my experience if you're willing to pay for it, private transport is the way to go.
Go Tulum Travel's private transport are the most safe, secure and simple way to get from Cancun to Tulum to ensure you don't get scammed. Additionally with Covid being a concern, you don't have to worry about being in close quarters with people outside of your travel party when you book their private transfers.
Cenote Tours
There are literally thousands of cenotes in this part of Mexico—yes thousands! That means it can be a little overwhelming to whittle down which ones to visit and some are definitely way more crowded than others. If you want to experience more under the radar cenotes or know exactly which ones you want to visit but want private transport for the day to take you cenote hopping, Go Tulum Travel can work with you to curate the perfect adventurous day for your group.
Luxury Yacht Cruises
If you're visiting Tulum for a birthday party, bachelorette or romantic getaway, this is seriously a must do and will wow everyone in your group. Go Tulum Travel and their sister brand Tulum Yachts have a variety of luxury yachts you can choose from to book for a day out on the water with your group.
Every single private tour in their fleet comes with a private chef, open bar, and snorkeling, plus there are tons of add-on options if you want to make a special occasion even more special with a cake, live DJ, champagne or fun celebratory decor.
I highly recommend booking a sunset cruise with them so you have plenty of time to bask in the sun during the day and then catch a beautiful Caribbean sunset from the ocean.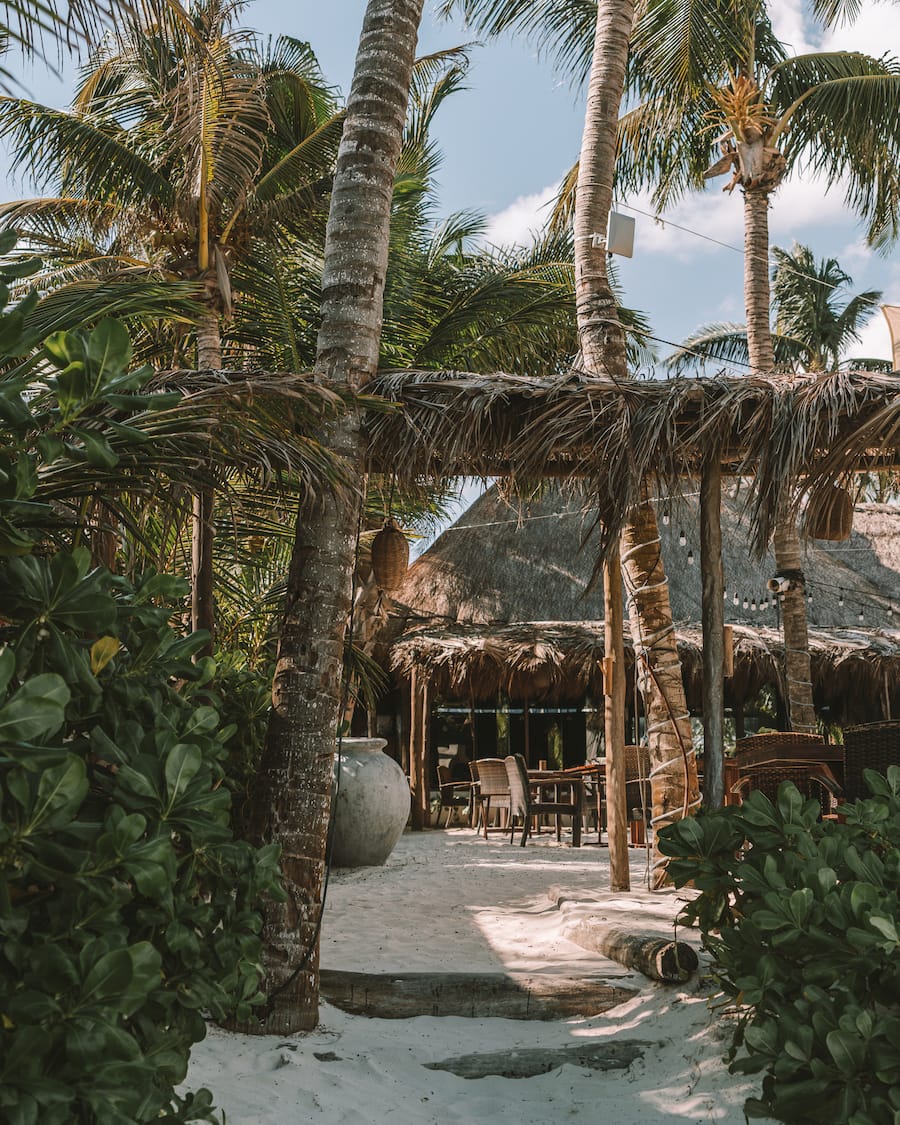 Tulum Beach Reservations
Don't want to deal with booking a beach lounger at one of Tulum's best beach clubs? Let Go Tulum Travel's concierge service do the work for you. I personally loved Ziggy's beach club on our last trip (pictured here) which had some of the best ceviche I've had in a LONG time. I'm still dreaming about it.
All Your Other Tulum Needs
If you can dream it, Go Tulum Travel can probably do it. There is such a wide variety of things to do in Tulum—from enjoying the high-end dining scene to partaking in wellness rituals, visiting ancient Mayan ruins and so much more. Go Tulum Travel can work with you to tailor your trip itinerary and activities to meet your needs
---
Planning a trip right now? Don't miss my go-to websites for booking everything from flights and tours, to accommodation and more:
---
***
*This post was sponsored by Go Tulum Travel, but as always I would never promote anything I don't believe in or absolutely love*